With Asia's financial capital finally returning to normalcy and creative personalities out in full force during art week, timeless crystal purveyor Saint-Louis took the initiative to organise a decadent evening of appreciation with Louis XIII cognac - as Elaine Lu, founder and managing director of of lim + lu declared after the event, "it was a great night of good food, good company and amazing crystals."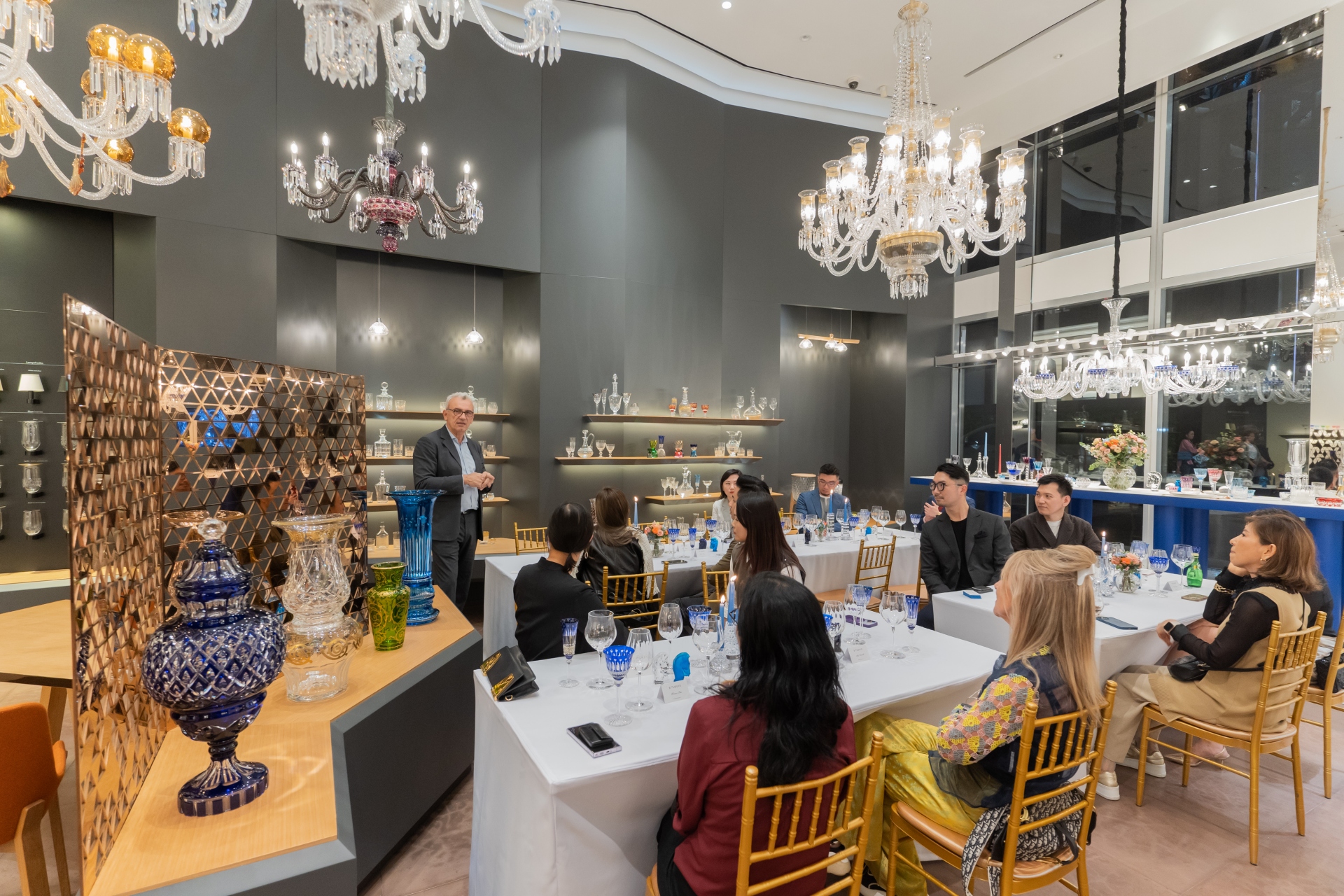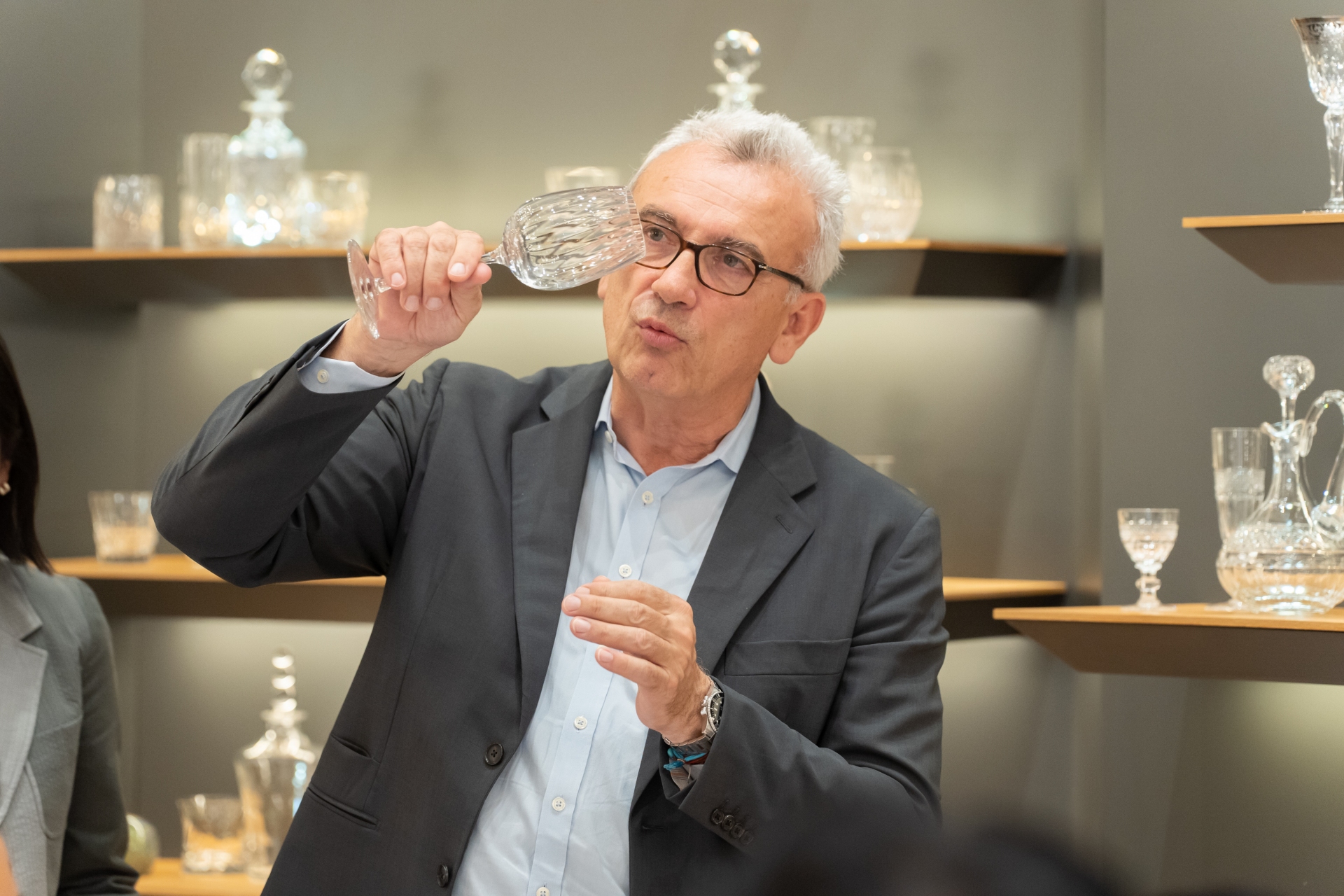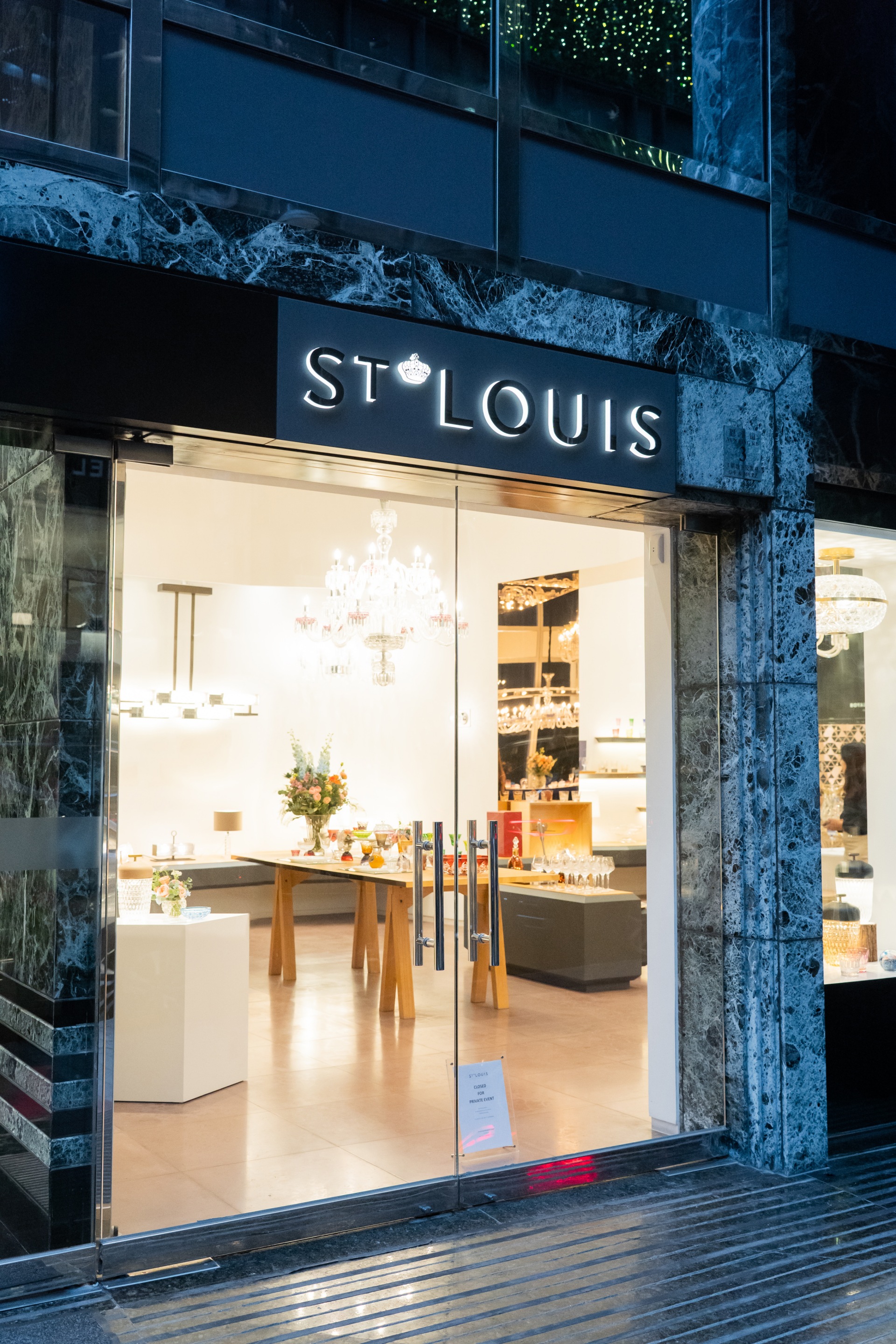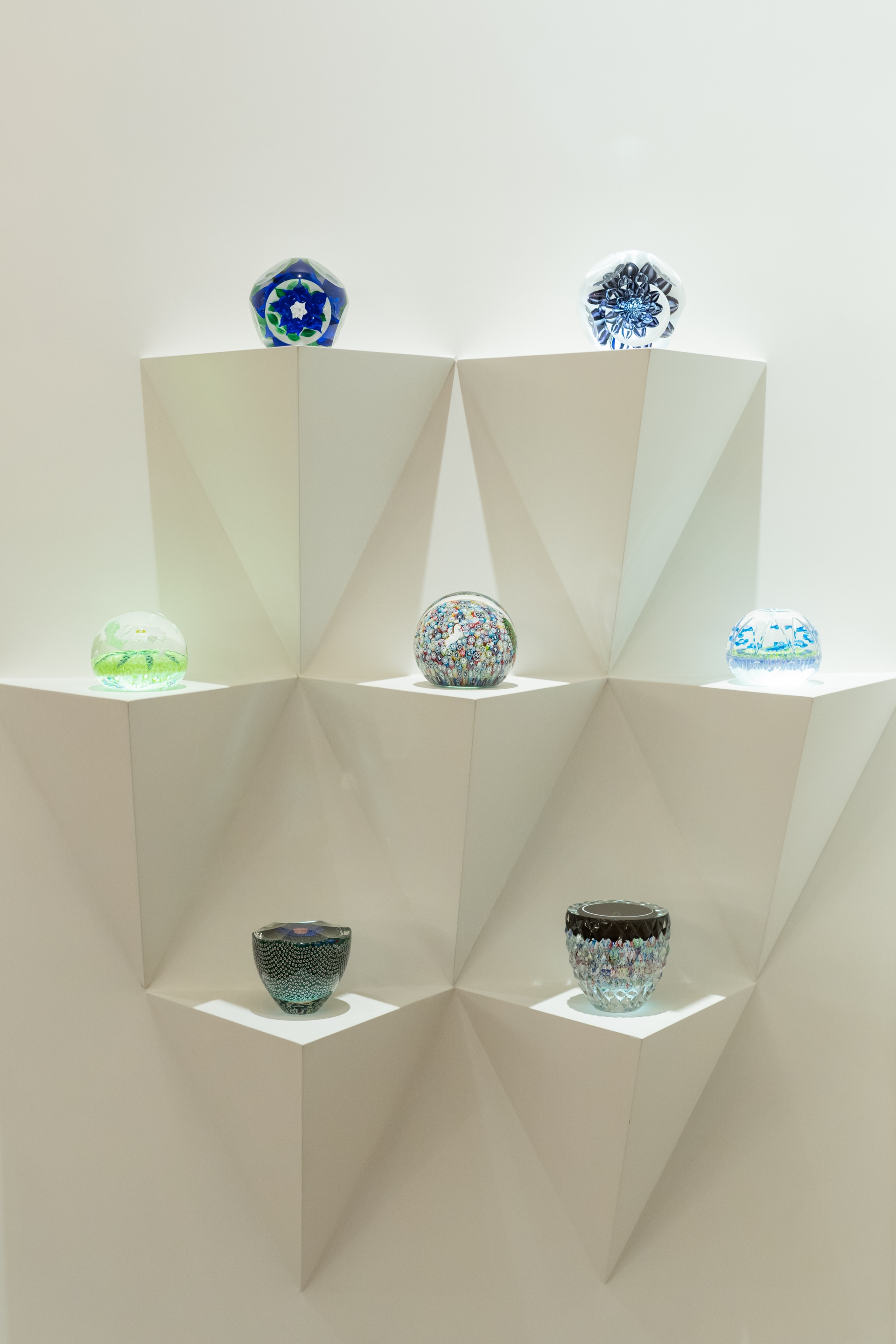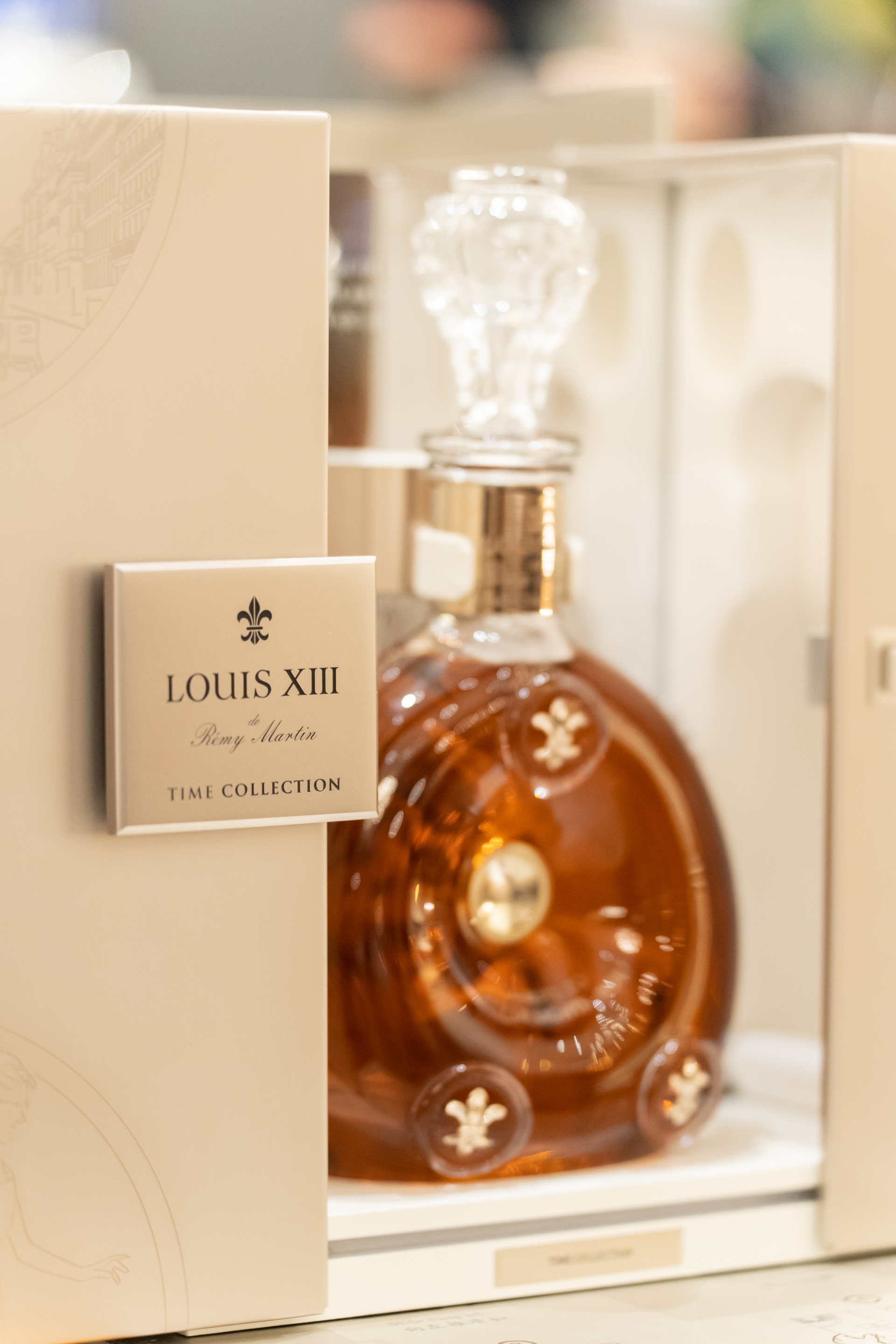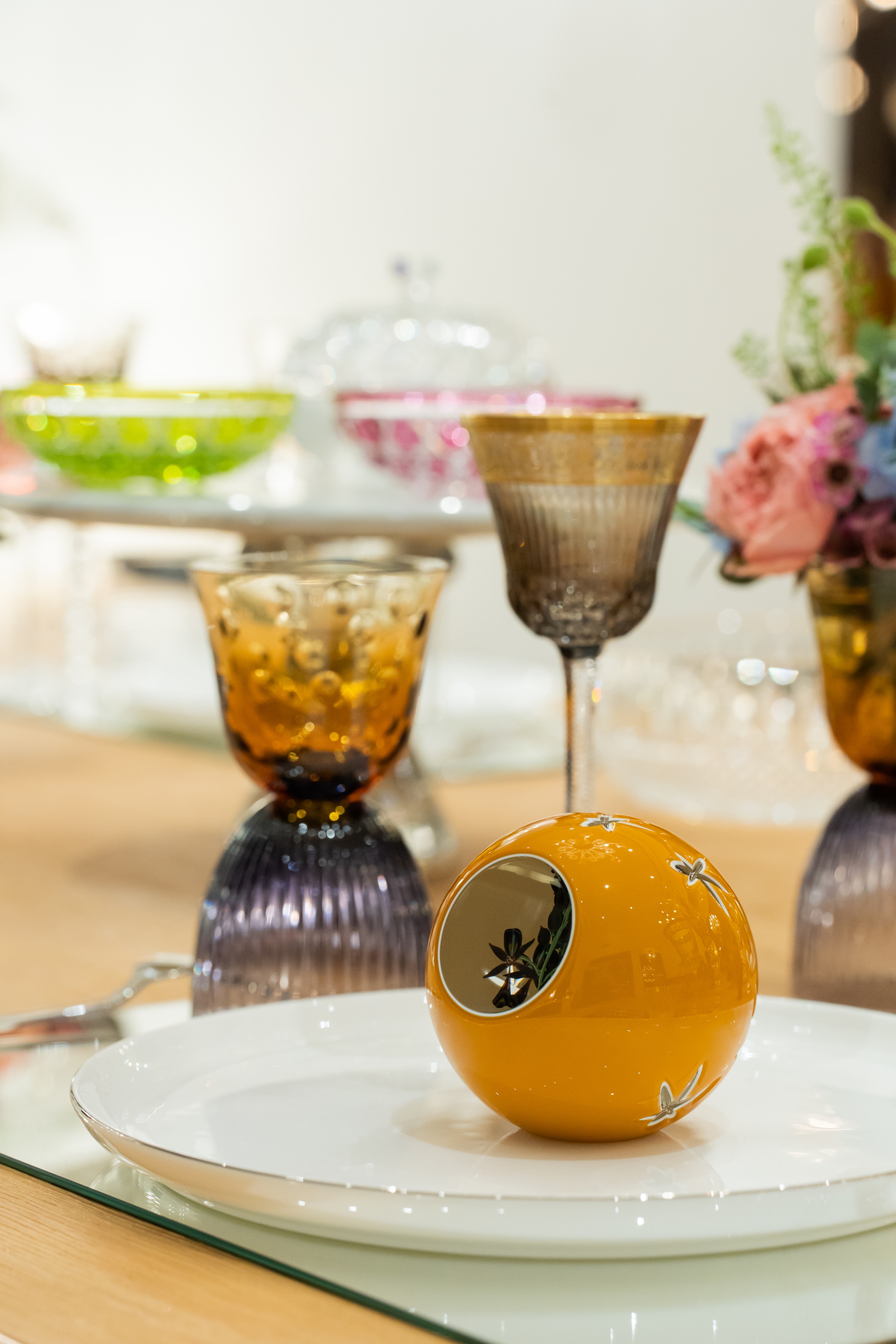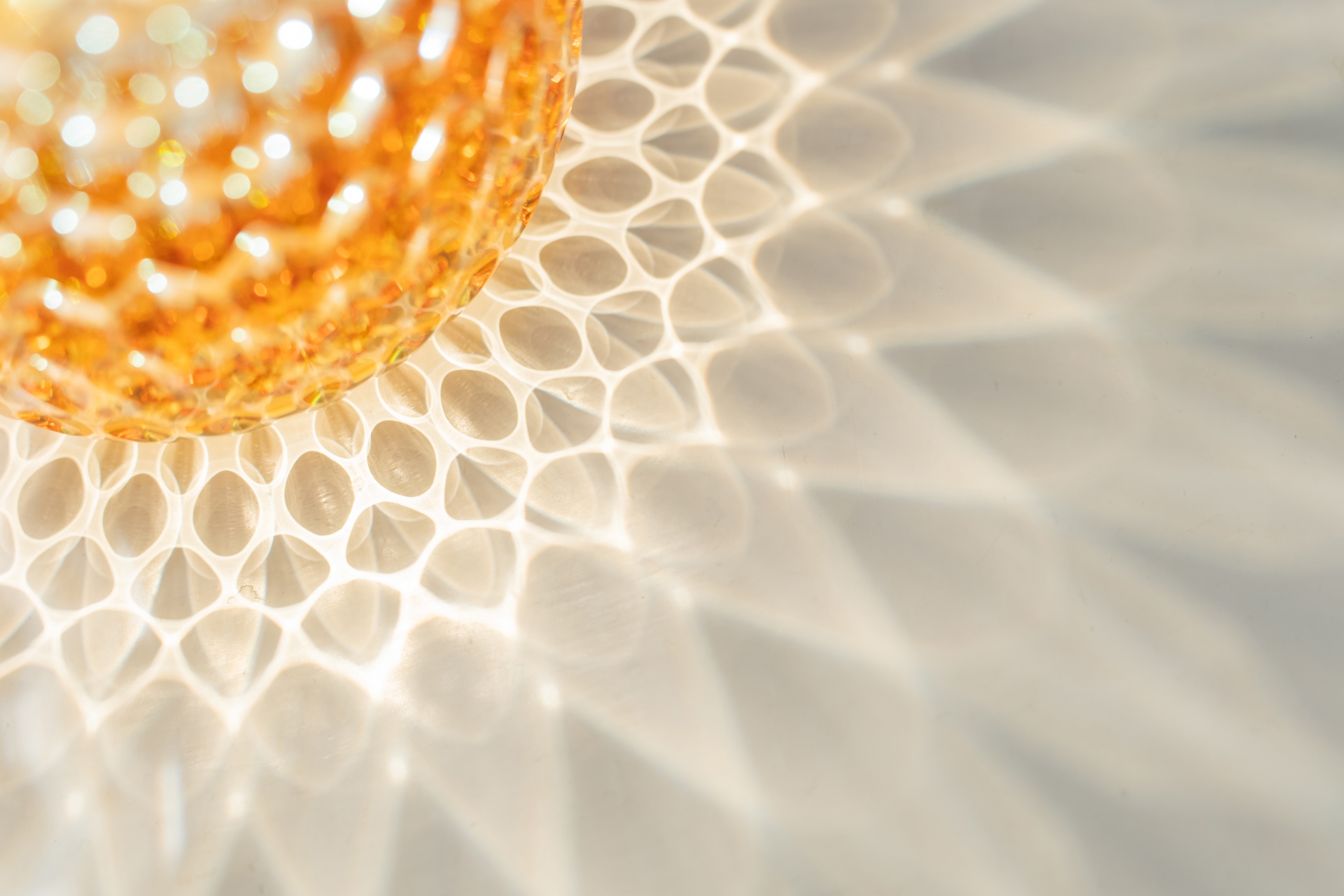 Established in 1586 in France, Saint-Louis is the oldest crystal manufacturer in Europe. Located in the heart of the Münzthal forest in Saint-Louis-lès-Bitche, it is where some of the world's finest crystal ware is produced. At present, the Saint-Louis manufactory is still the passionate, beating heart of the village, nestled deep within the forest. From tableware to vases to chandeliers to lighting and accessories, Saint-Louis pieces are crafted by master glass blowers and cutters considered to be among the best in France. Their pieces transcend time, much to the delight of connoisseurs, and the setting at Saint-Louis's Causeway Bay showroom highlighted this, as the intimate affair was set with a flourish - crystalware from different collections graced elegant tables and ornate chandeliers suspended above, while vases and candles breathed a serene scene.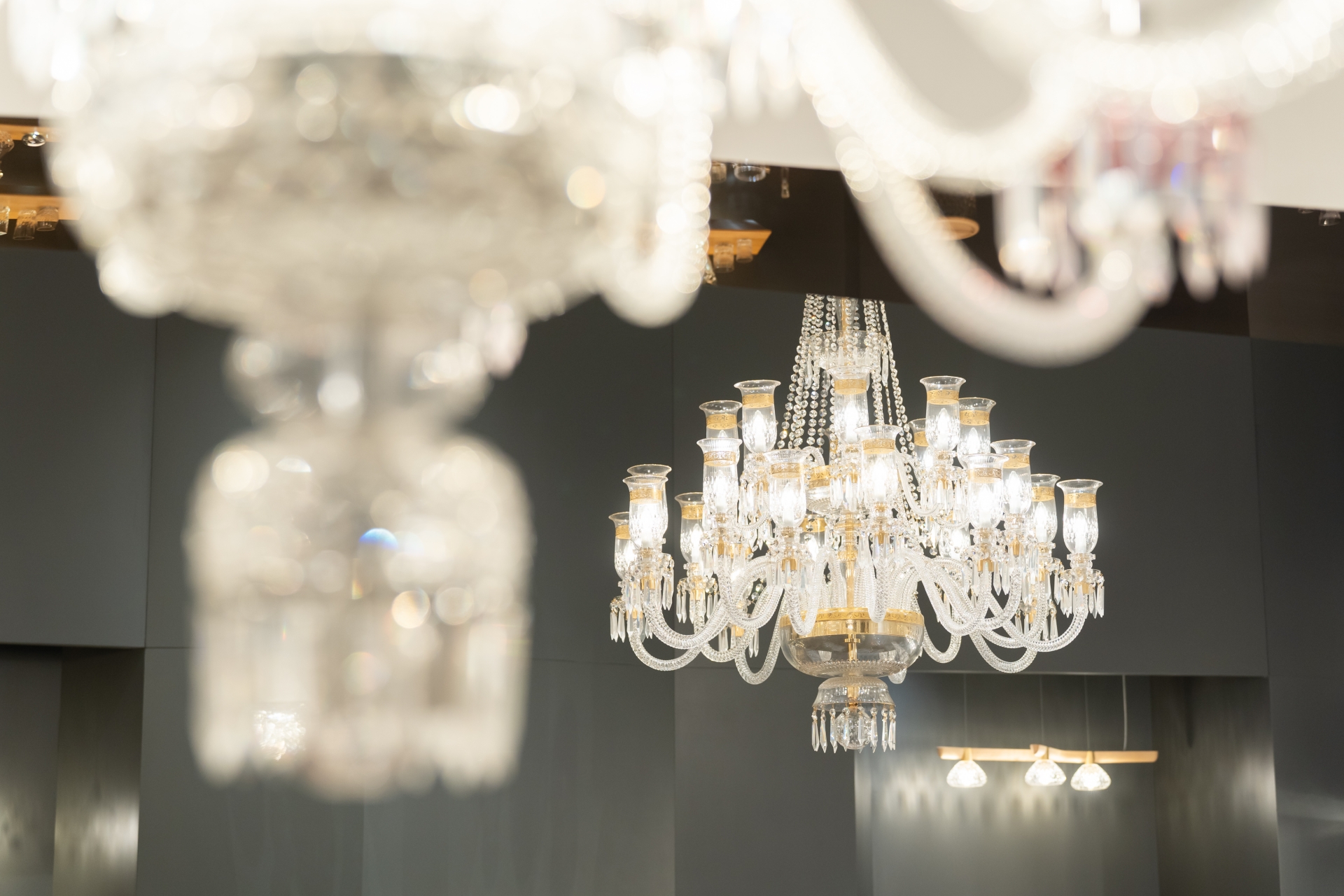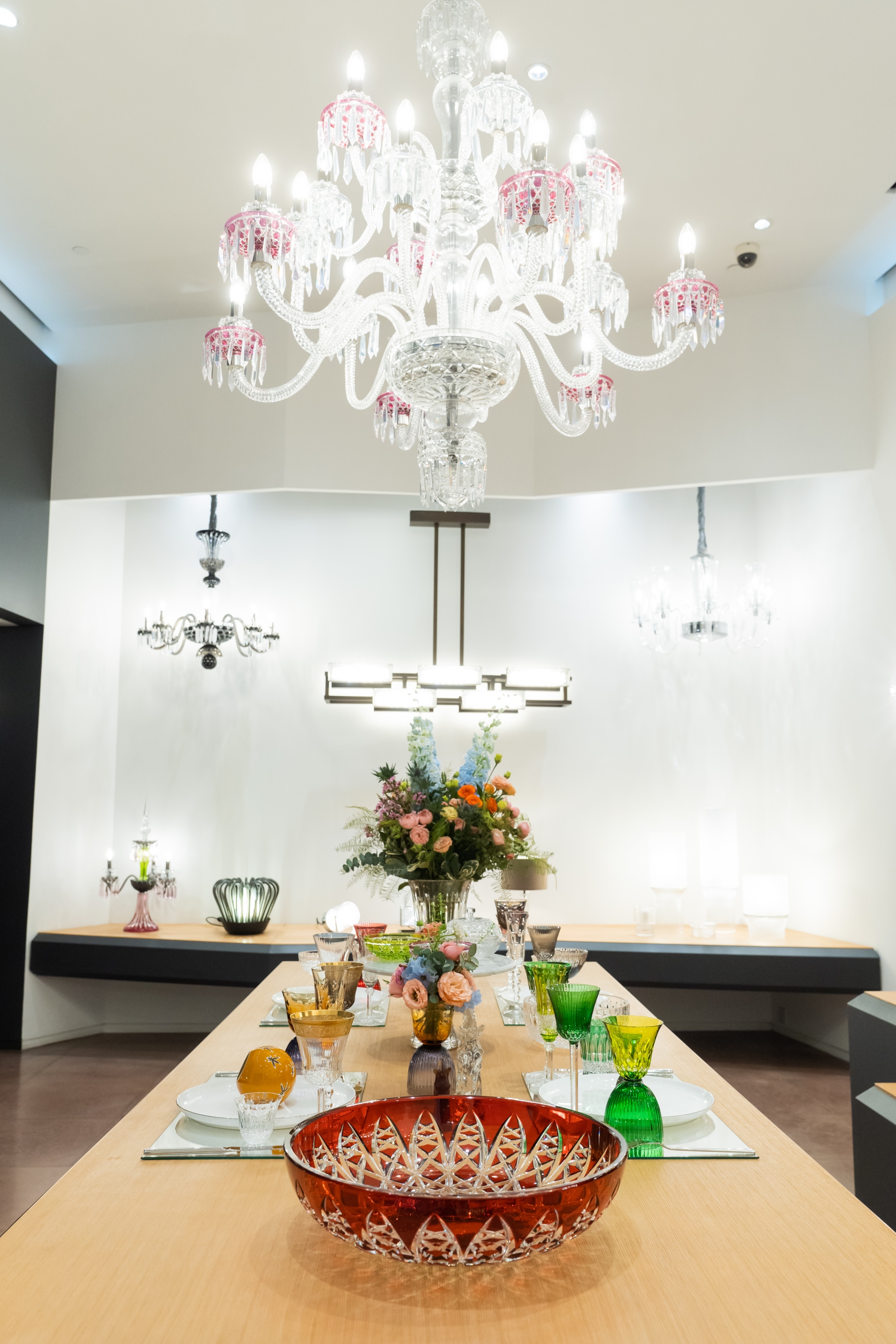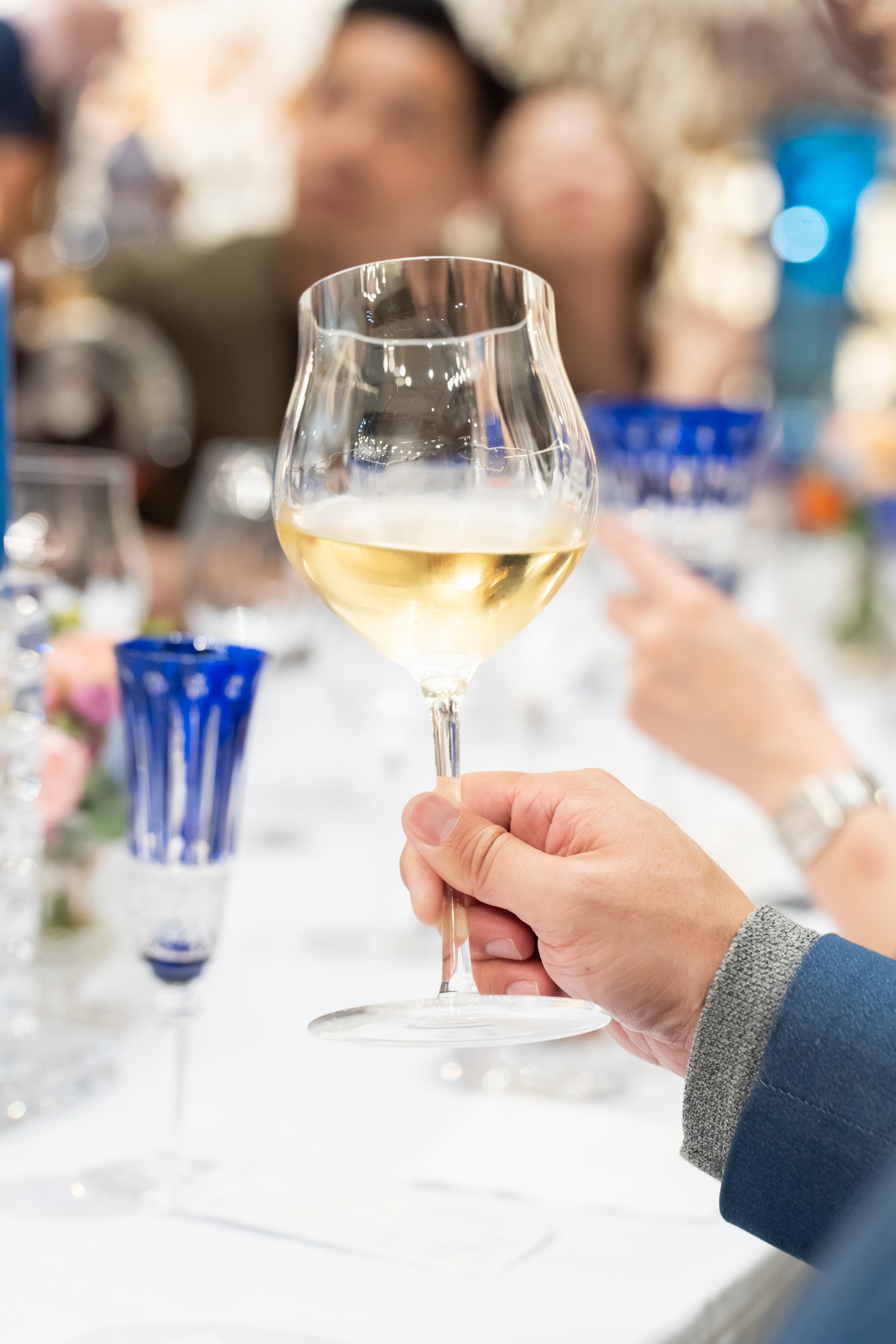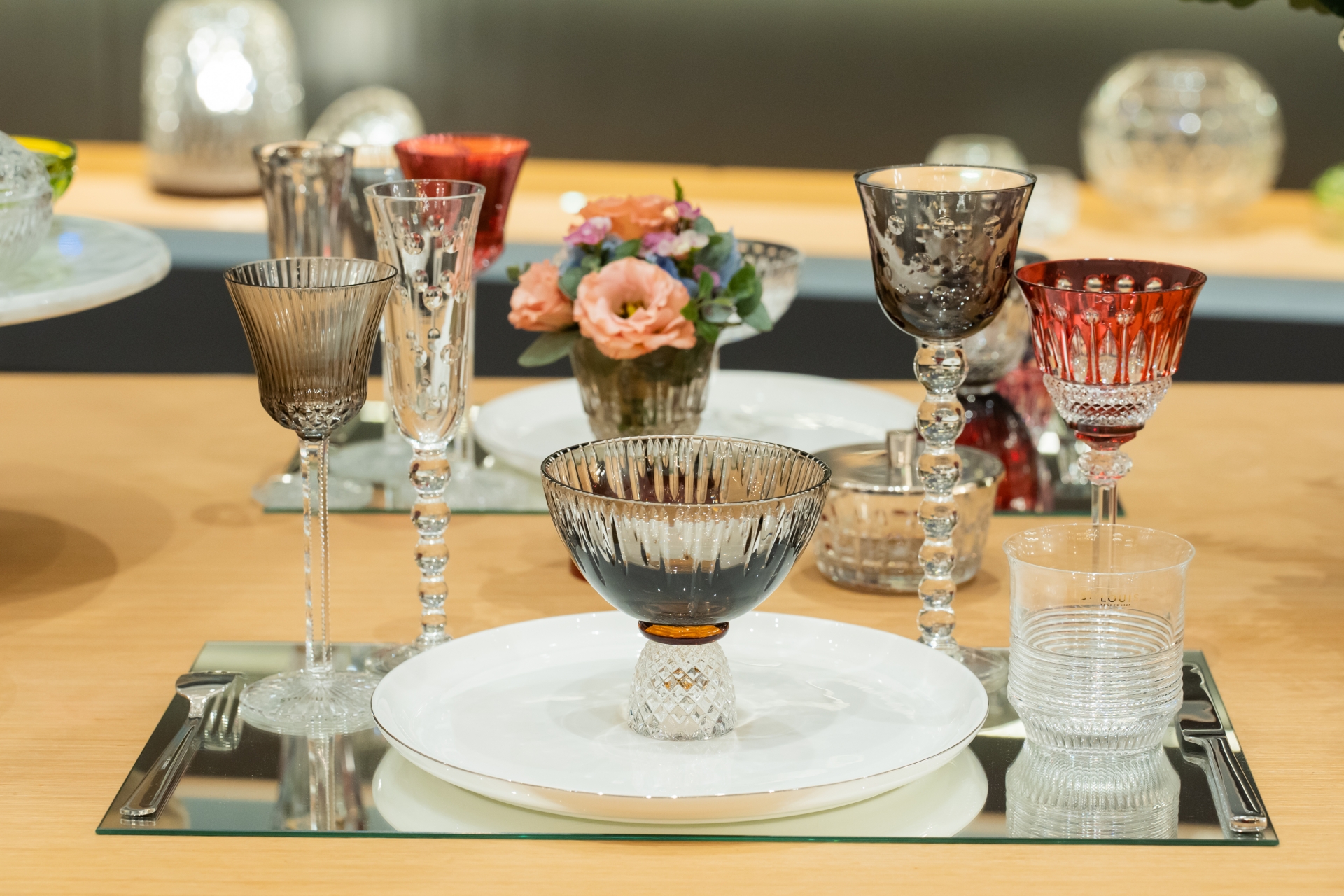 Charles-Henri Leroy, international director for Saint-Louis together with Winnie Chui, Asia-Pacific's regional director of Saint-Louis greeted guests with champagne as they explored the showroom and fine collections. Global nomad and designer, Anji Connell, mingled with architectural designer Emily Mok of EmDesign and Myron Kwan of M.R. Studio over recent projects and adventures in London. Meanwhile, Louie Lau of Invisible Design Studio, Mary Wong of Haven Design and interior stylist Catherine Chan admired tableware collections and lighting pieces around the store, while Trent Heung, brand ambassador of Louis XIII explained the artistry of the special cognac bottle designed by Saint-Louis to ab concept's principal and managing director, Johnny Li. Indeed, it is in the same vein that Louis XIII boasts a similarly impressive history and heritage as the crystal brand - inspiring guests with its endless stories.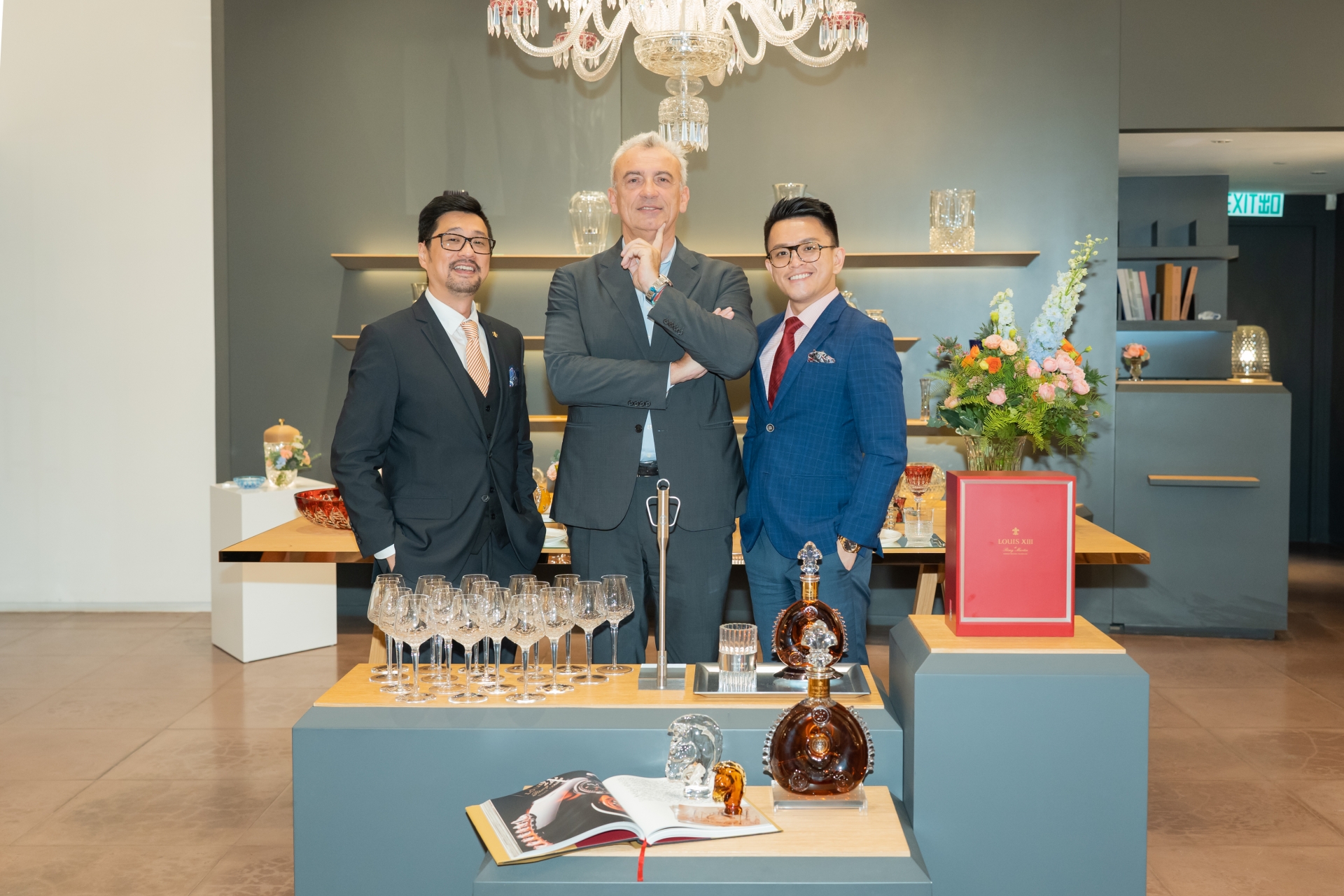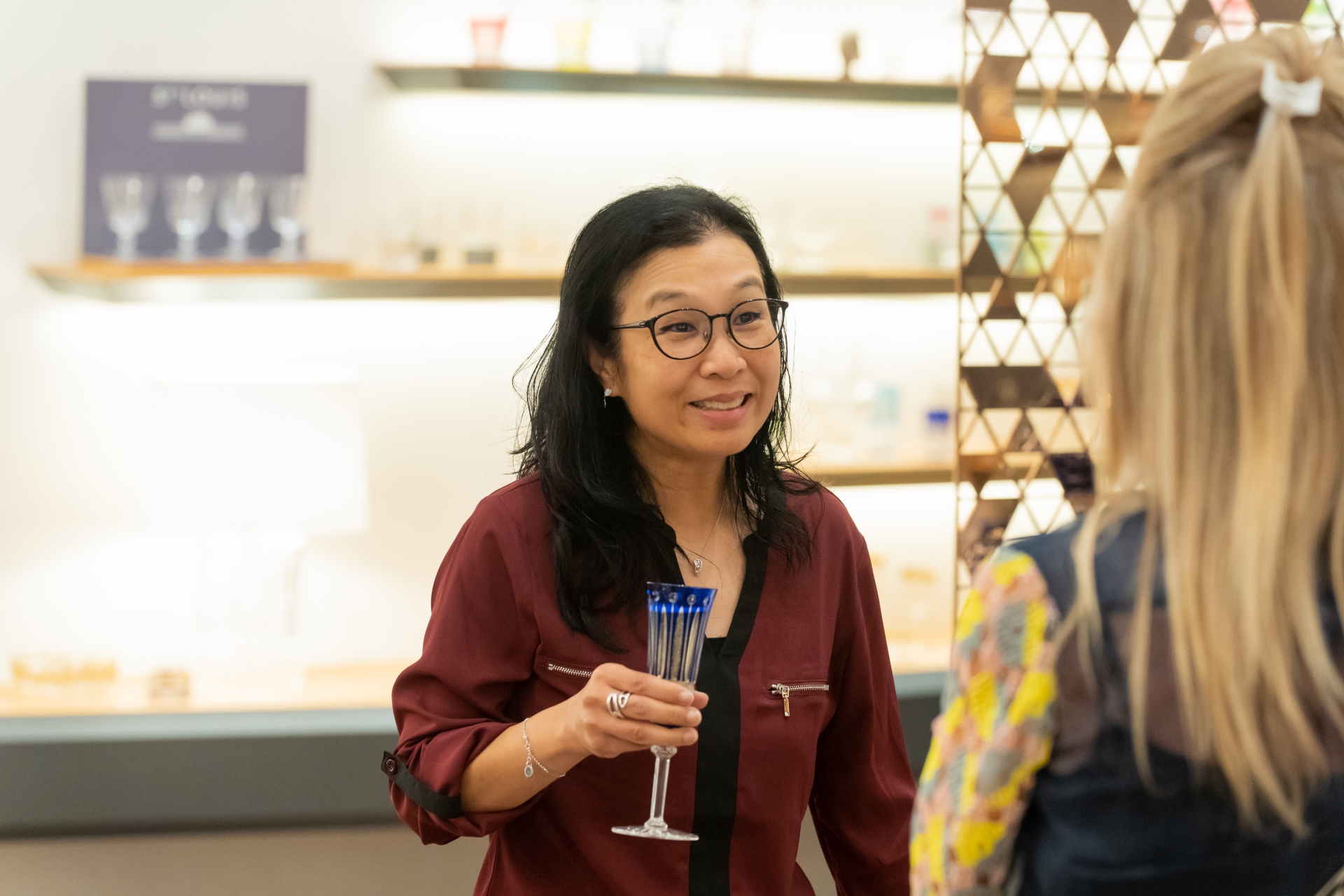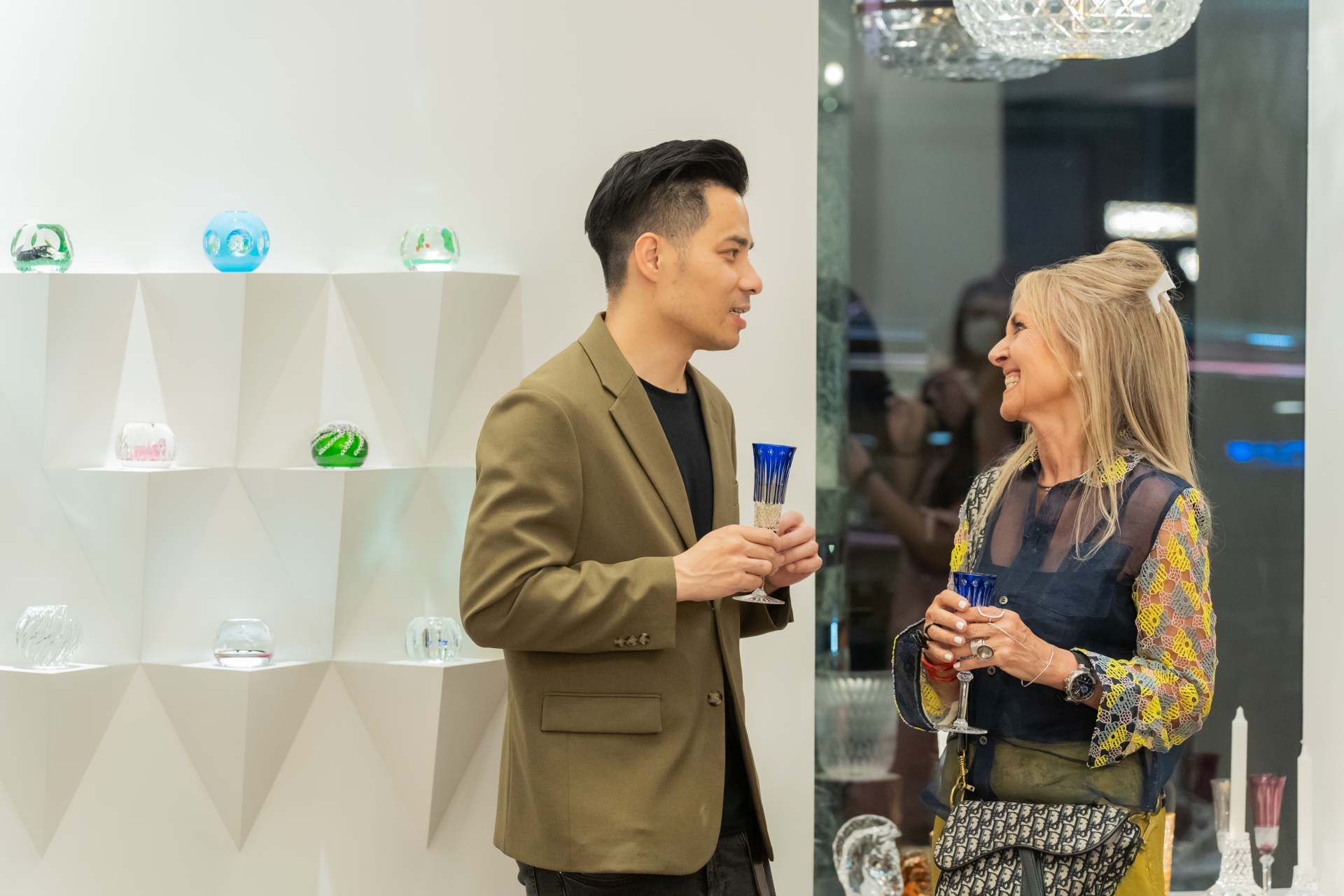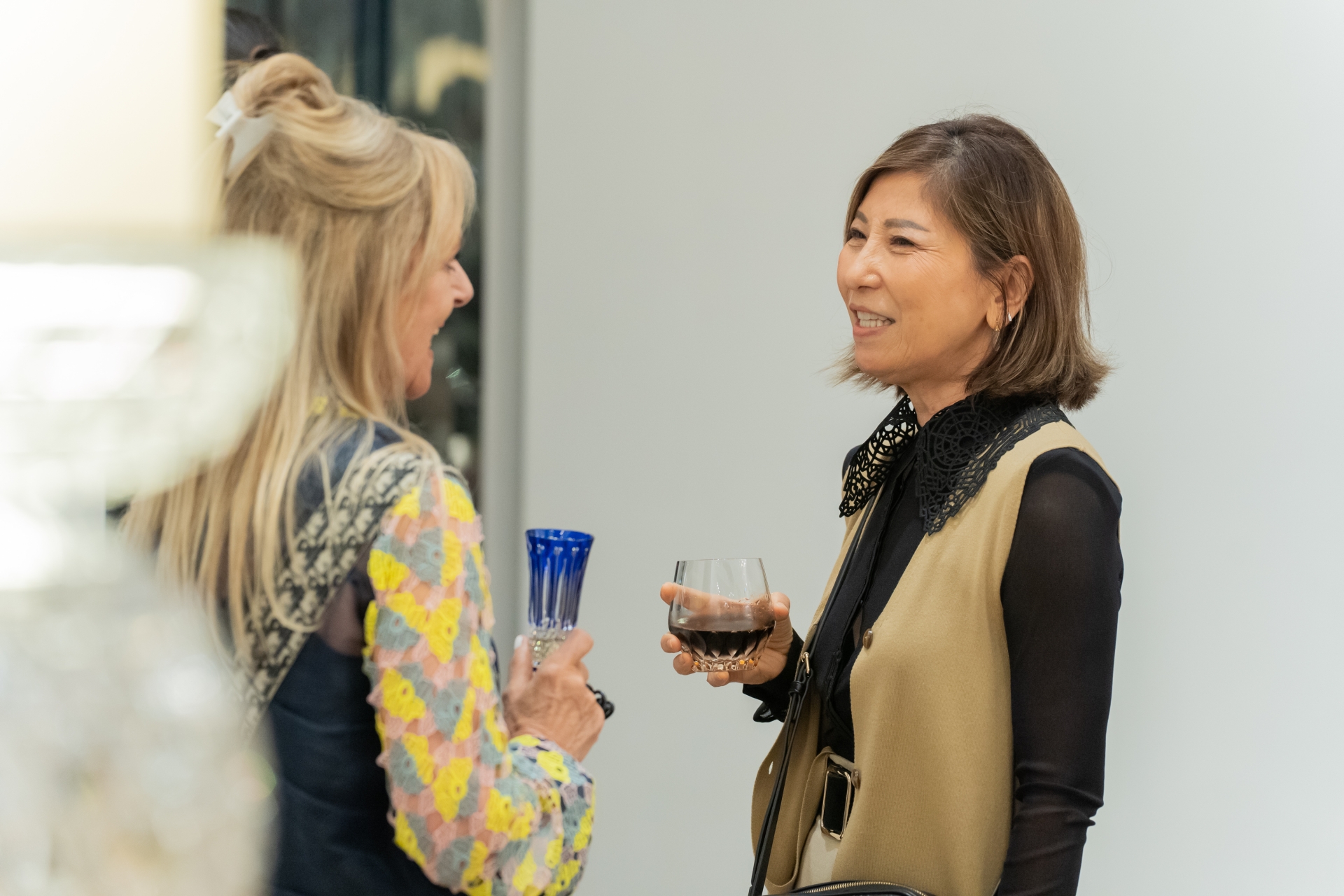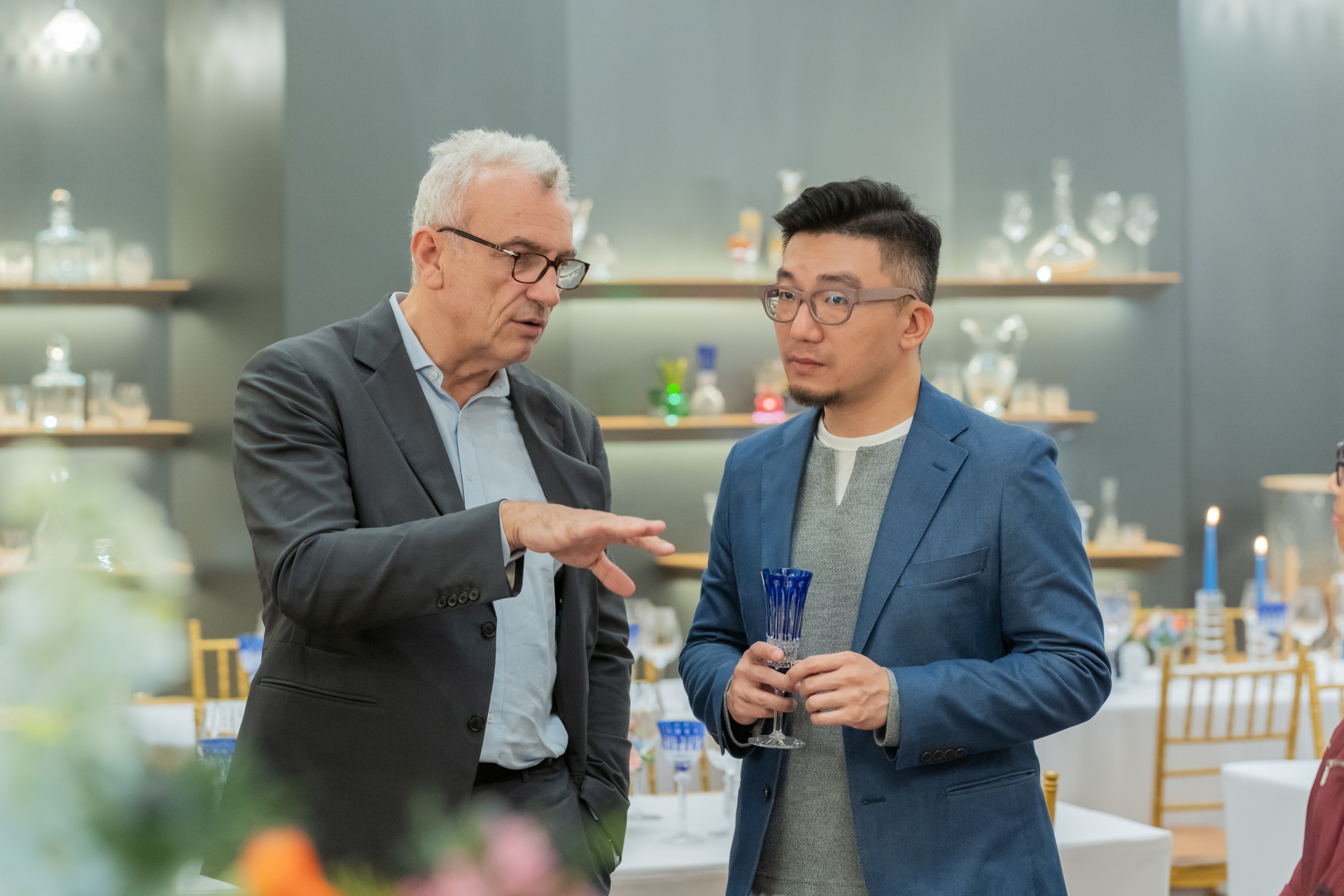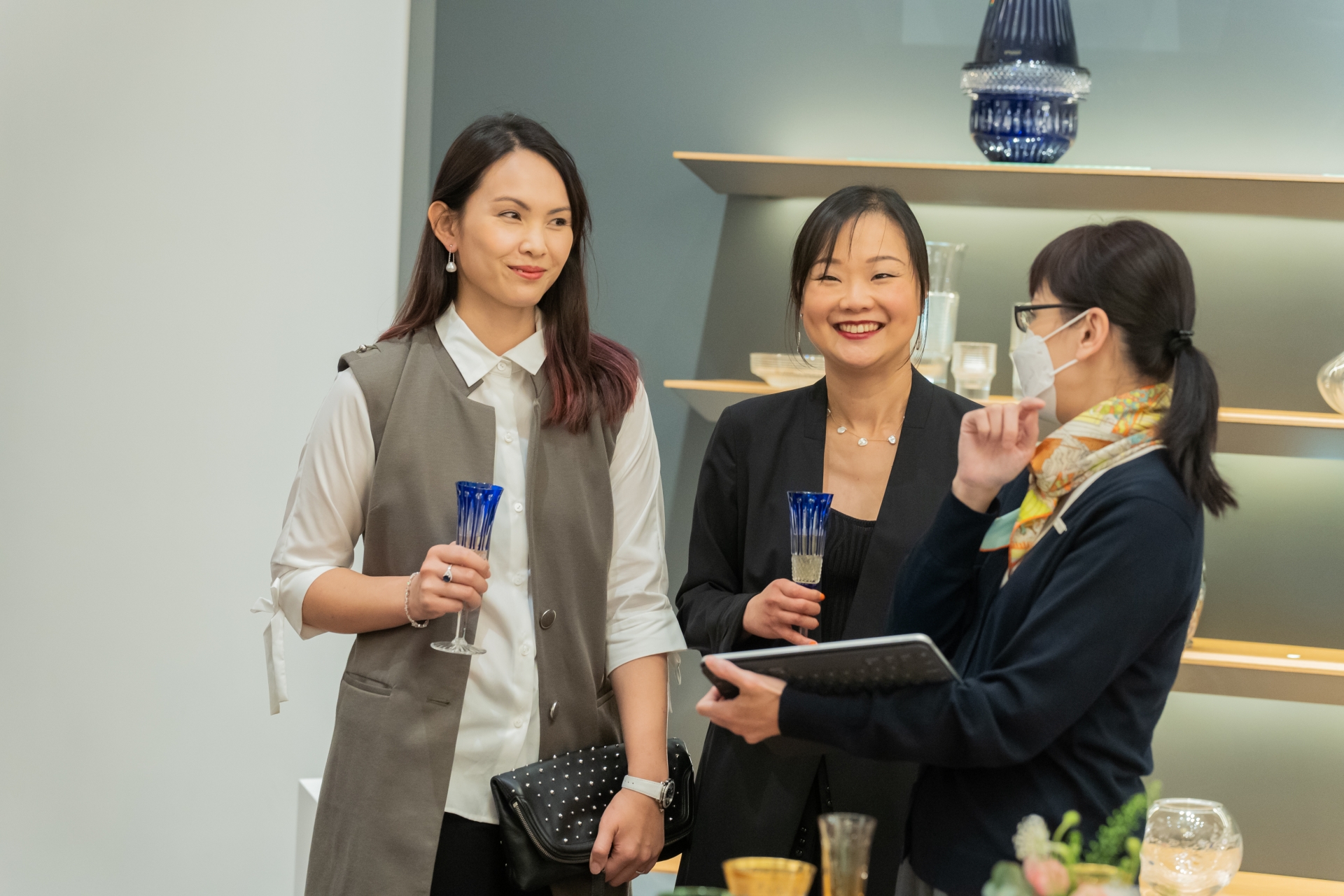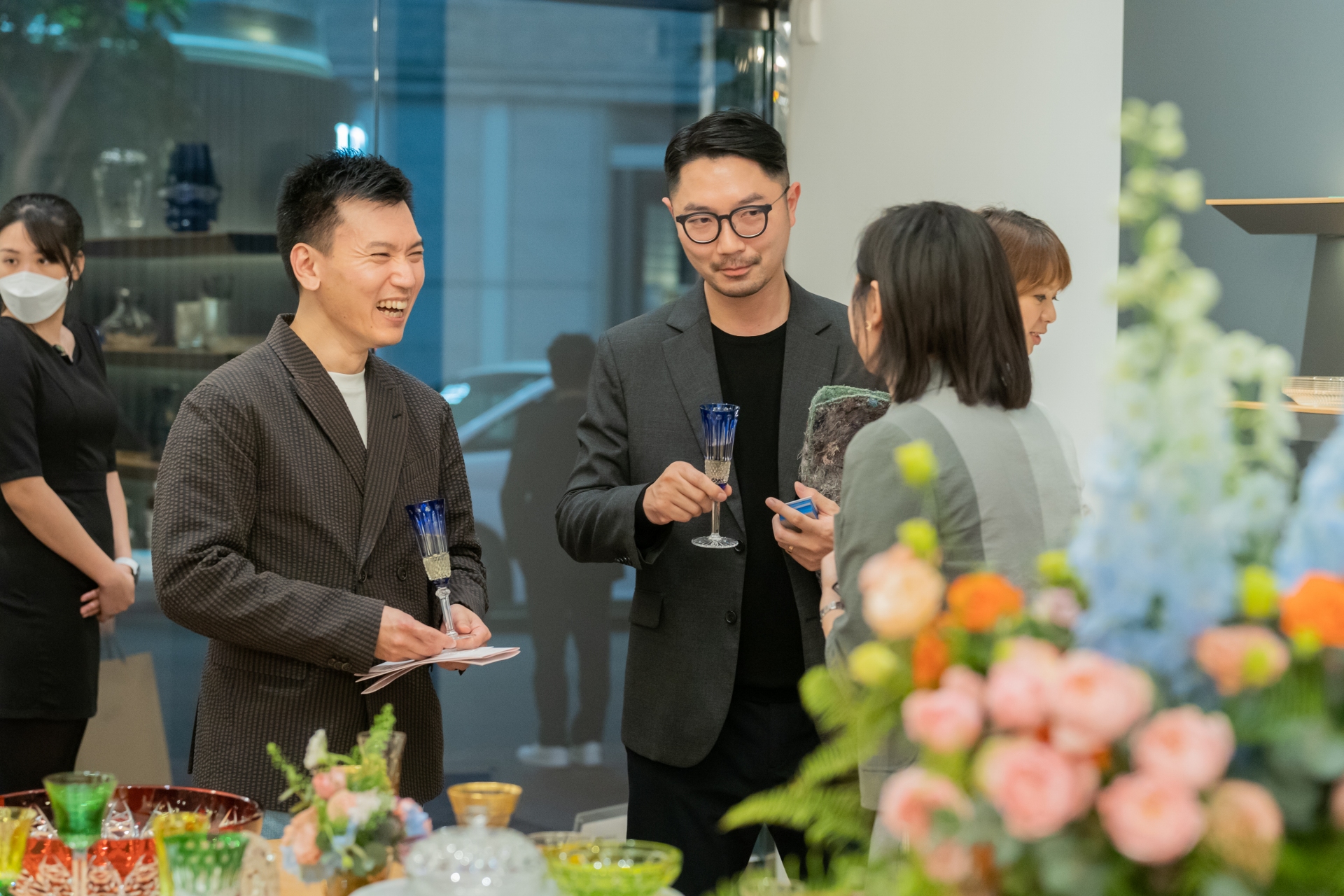 Louis XIII's senior brand ambassador Calvin Chen took the floor to share eye-opening insights about the generations-old craftsmanship and legacy preserved in each bottle of Louis XIII and quizzed guests on their knowhow before inviting them to breathe in the aroma, and move onto the main event - tasting the first and second sips of cognac. As Calvin explained, Louis XIII is best savoured drop by drop where one can experience the myriad combinations, floral, light, opulent and intense…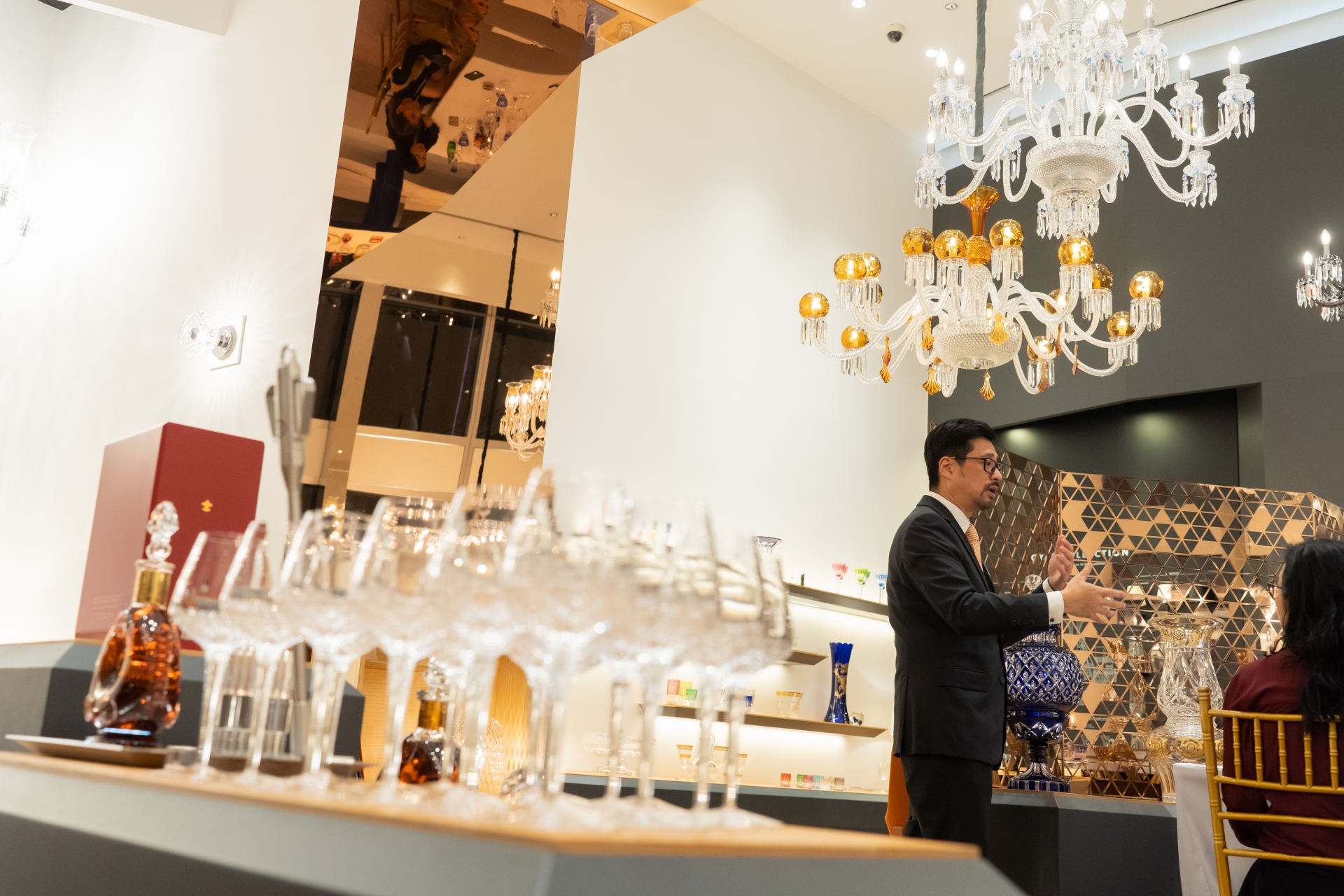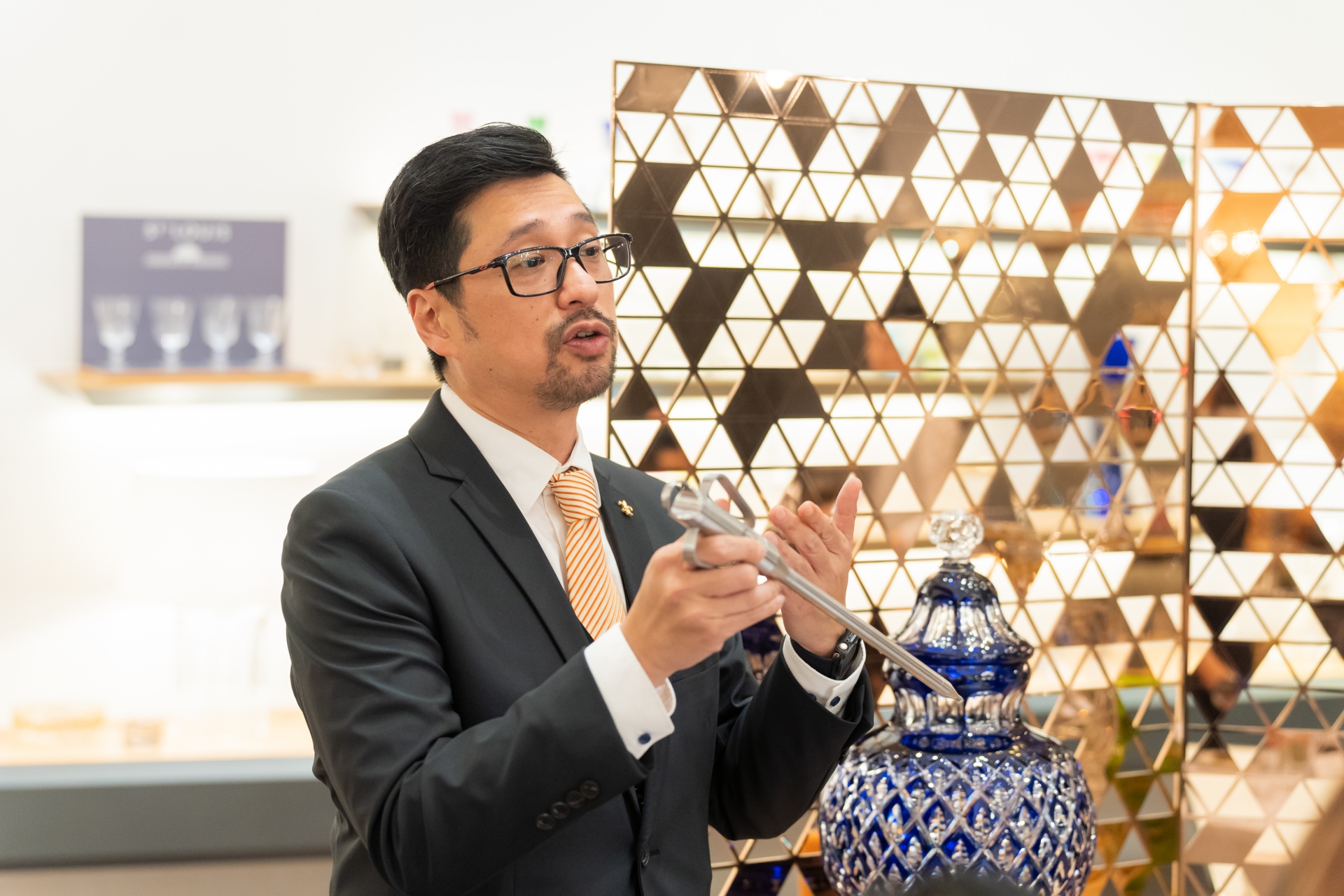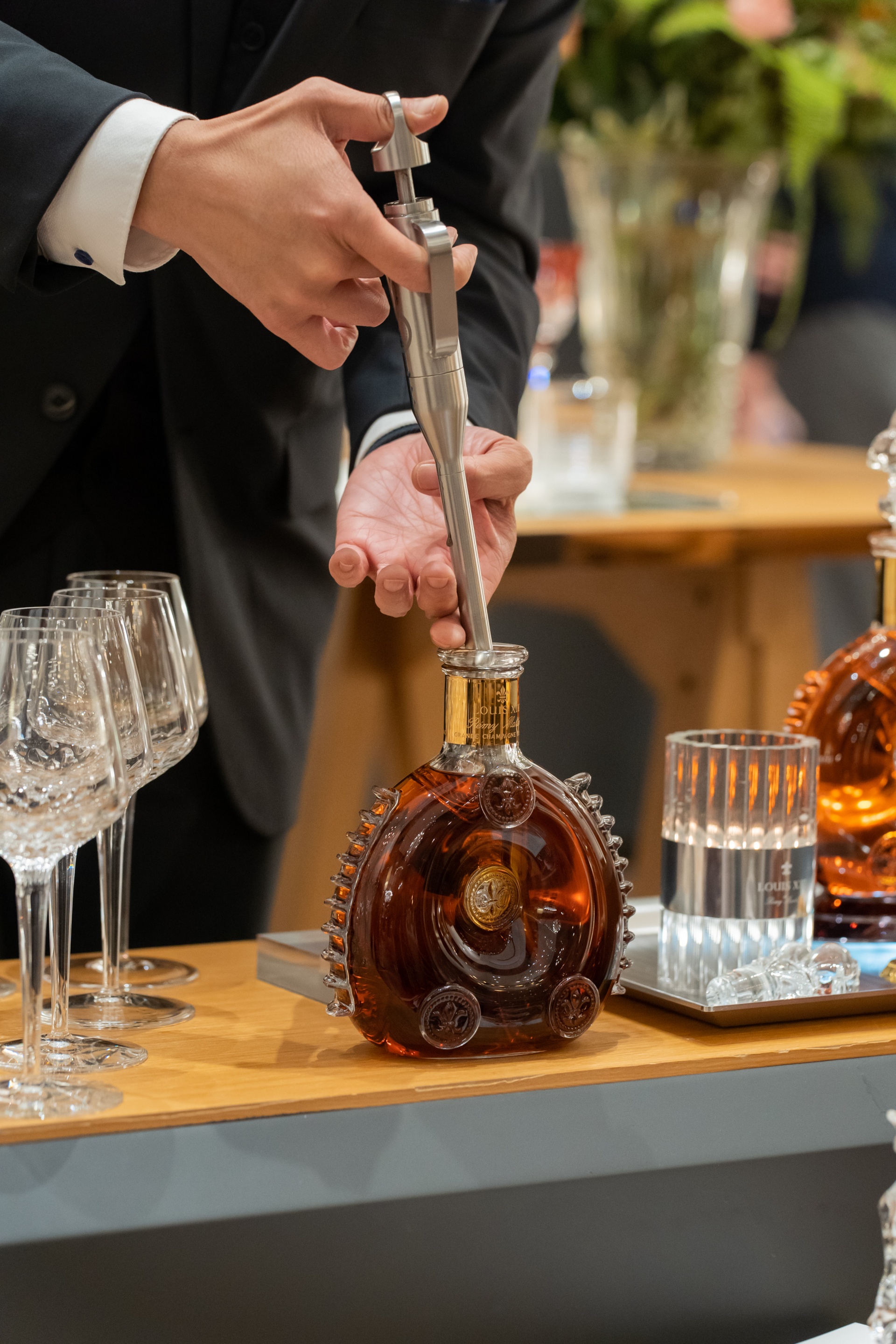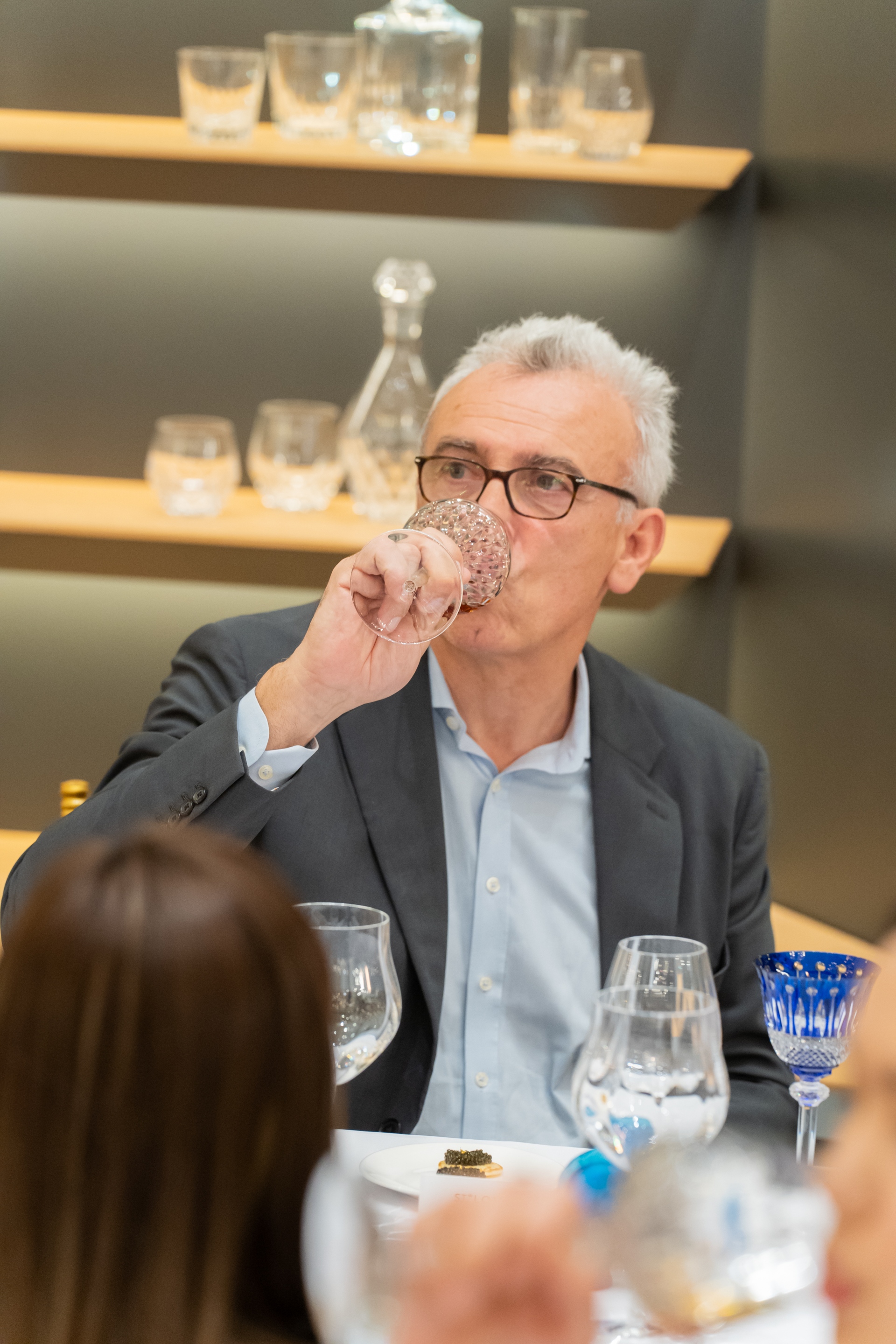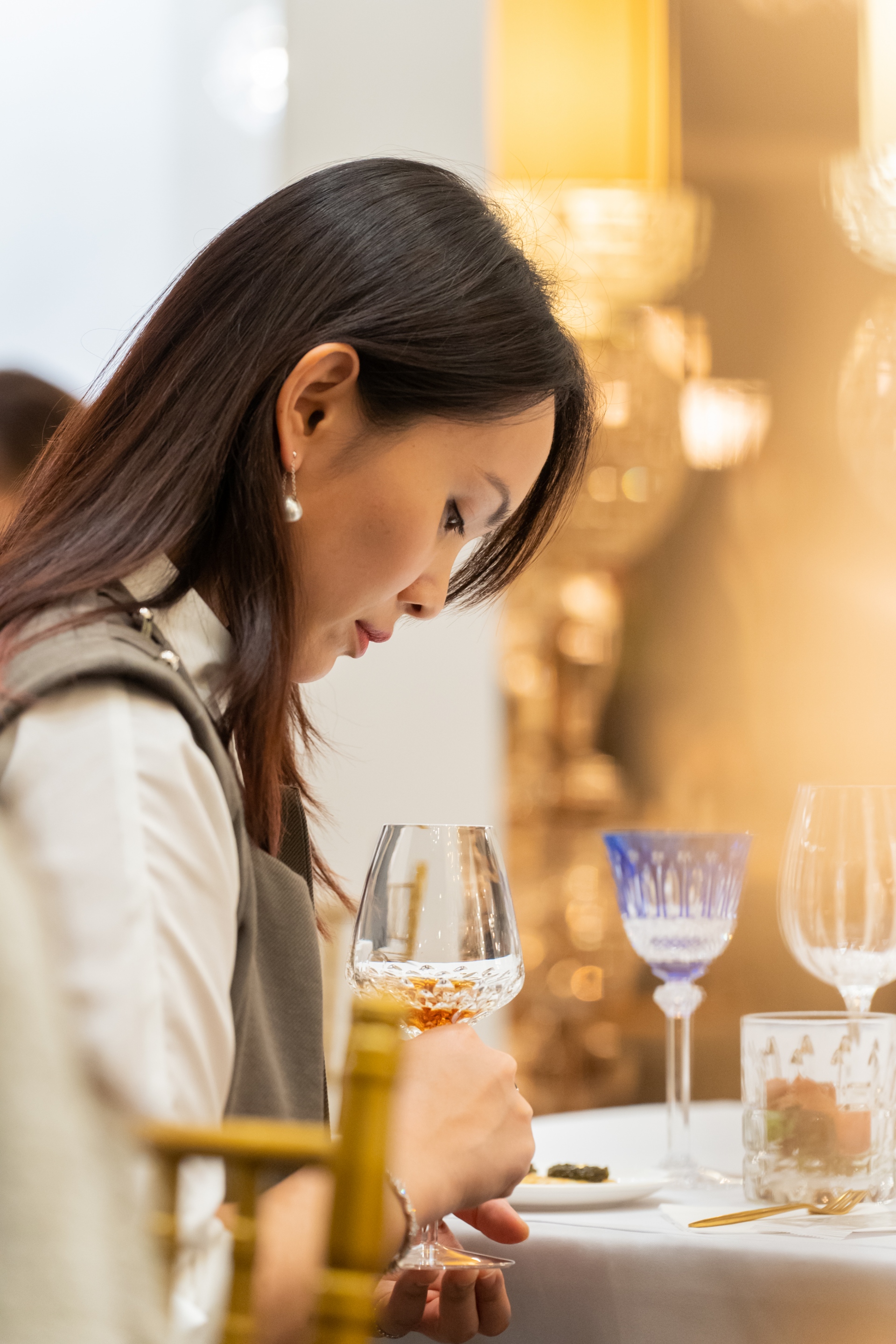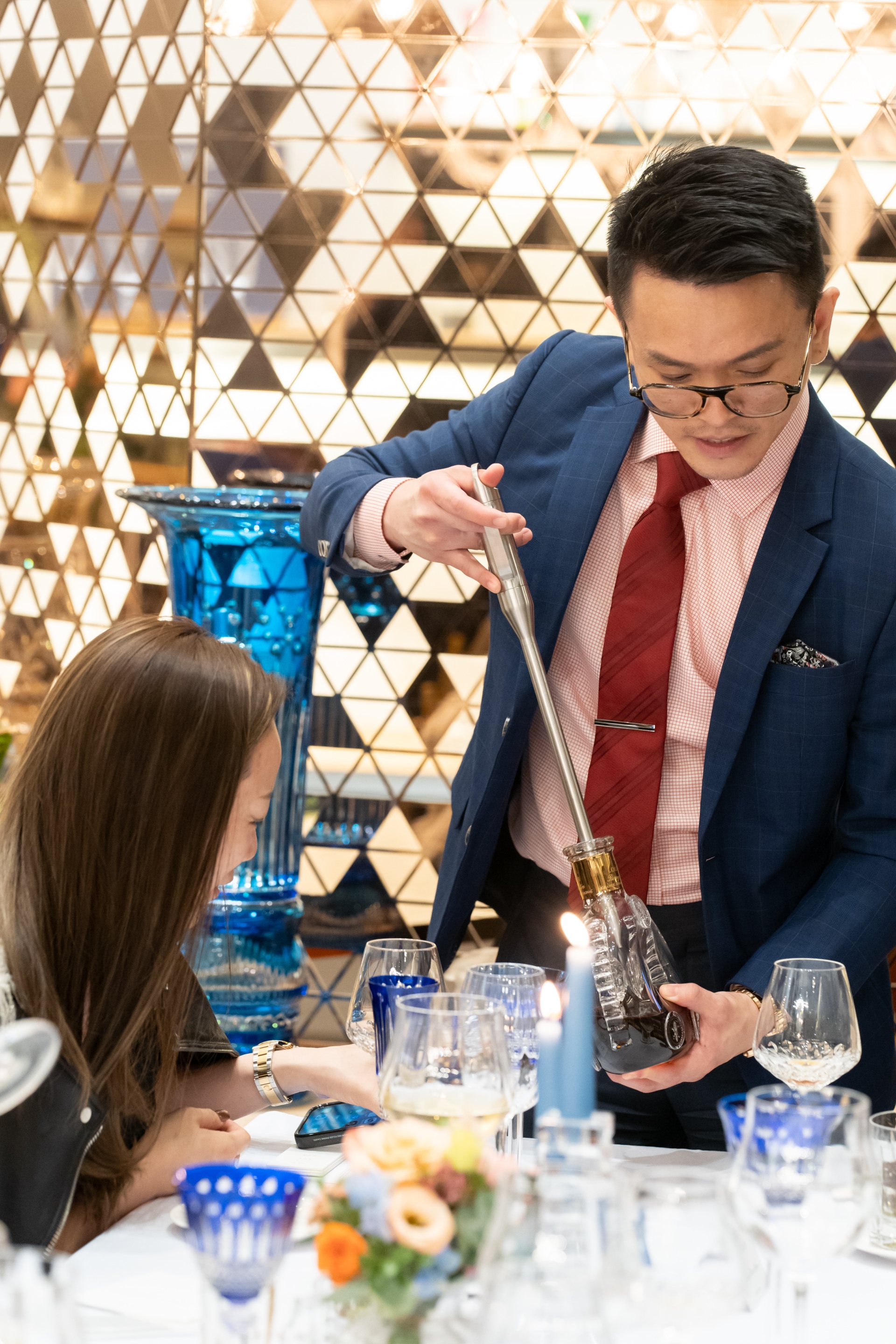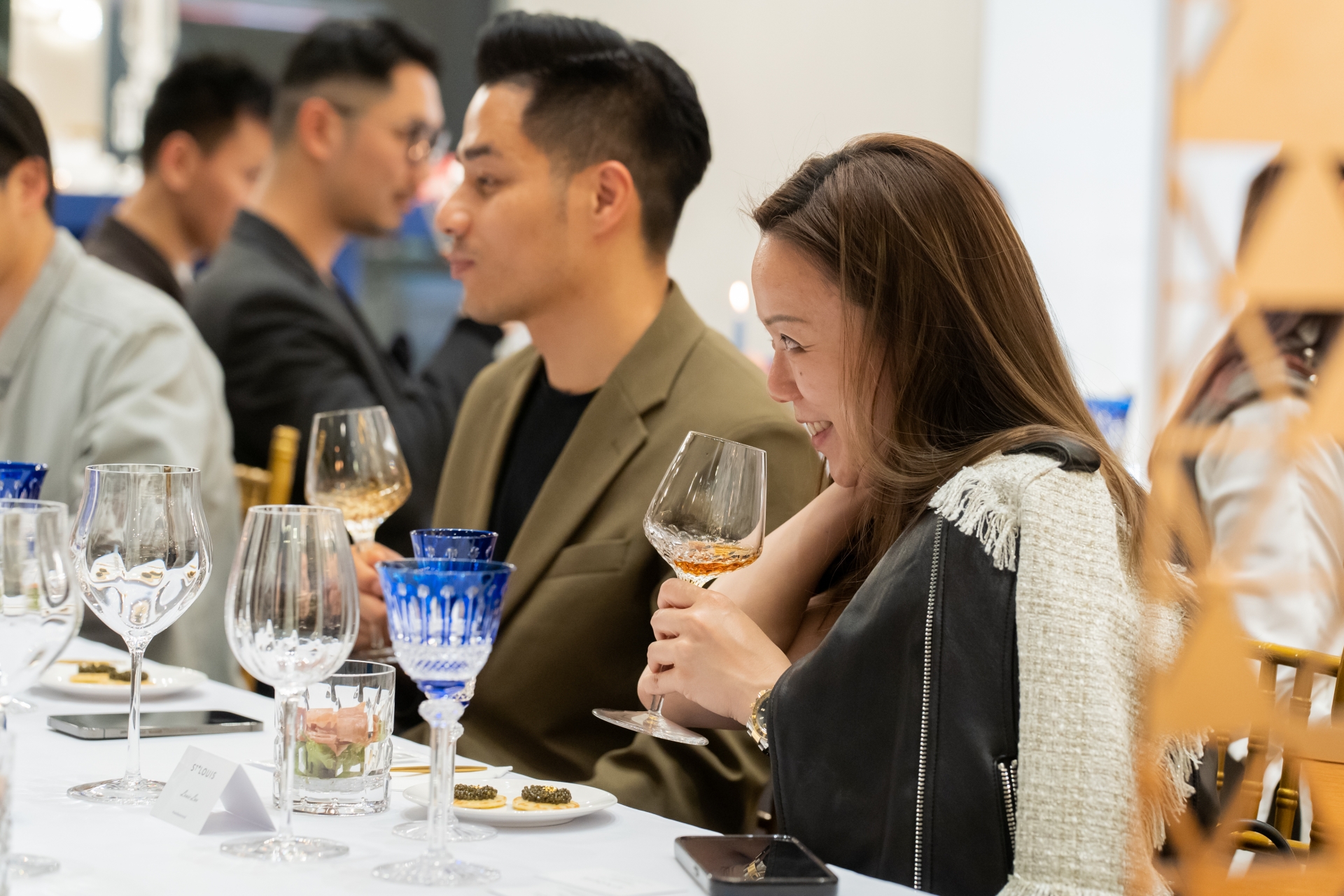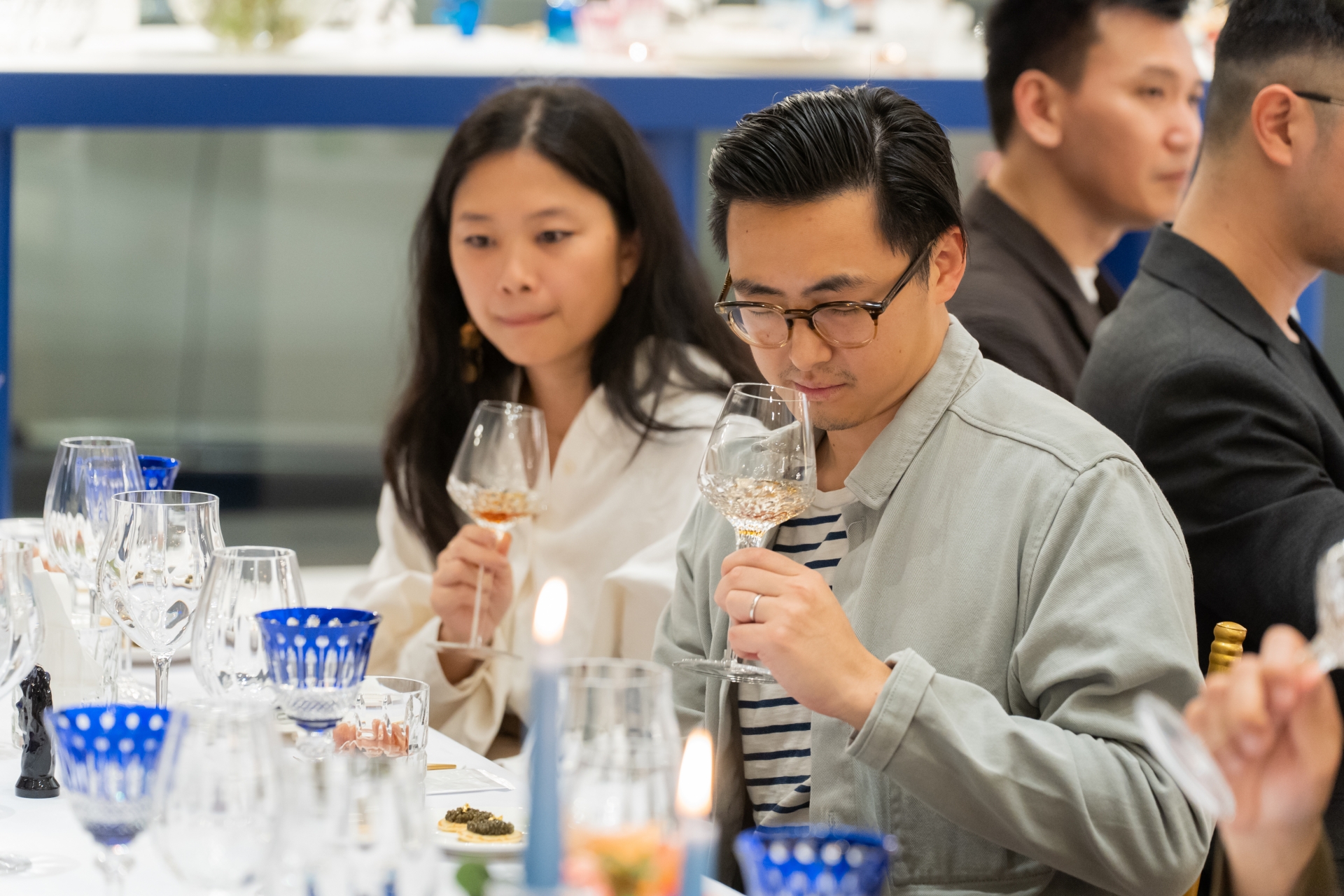 So inspiring was his knowledge that he converted some non-drinkers to make an exception for the evening and experience the liquid gold for themselves. As she admired the cognac swirling around the Folia crystal glass and gingerly took a sip, designer Emily Mok exclaimed, "I feel so many different sensations," while Frankie Ke of KES Design and Penny Chan of RainySky Interiors concurred and noted appreciatively, "this is definitely an experience to savour for special occasions."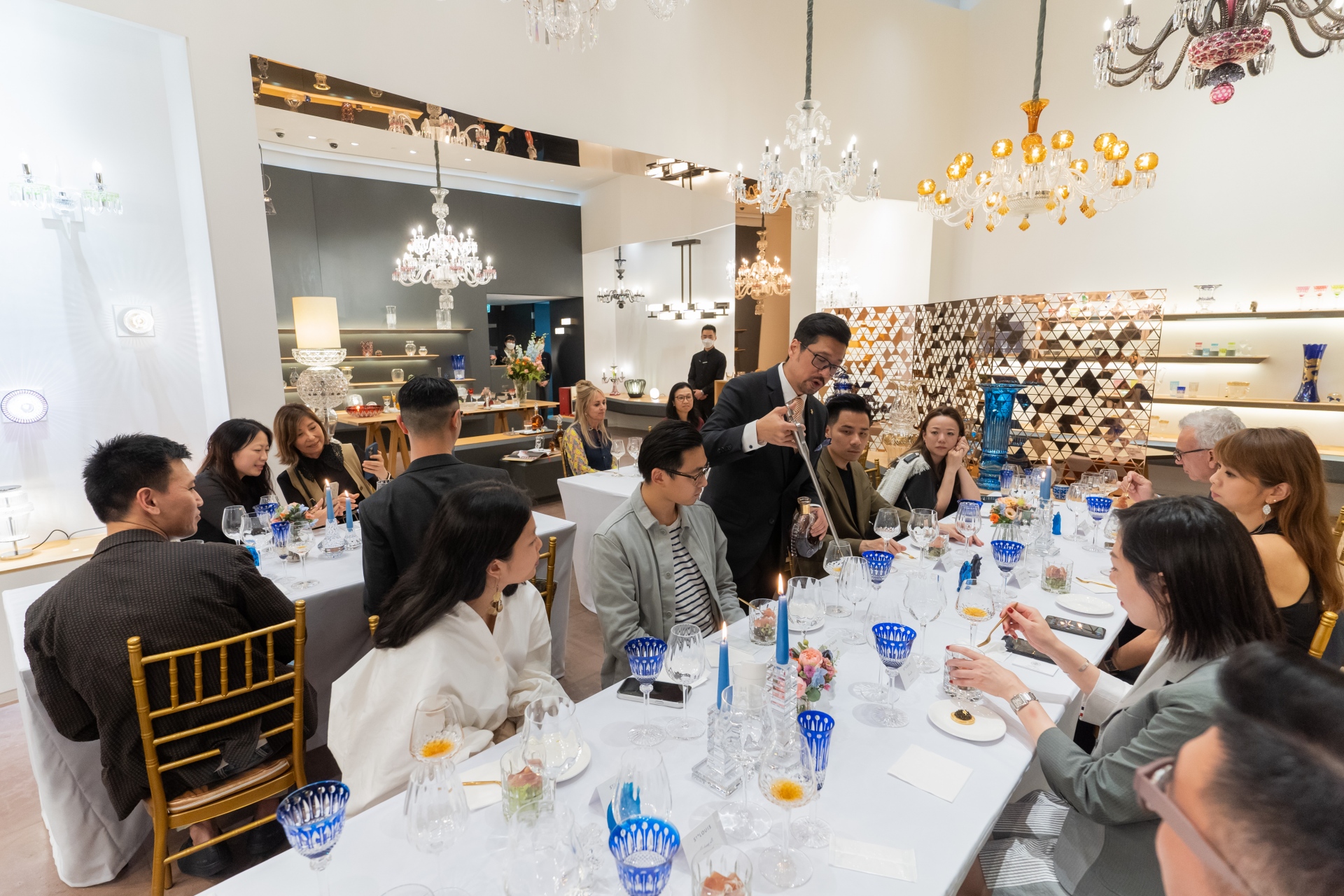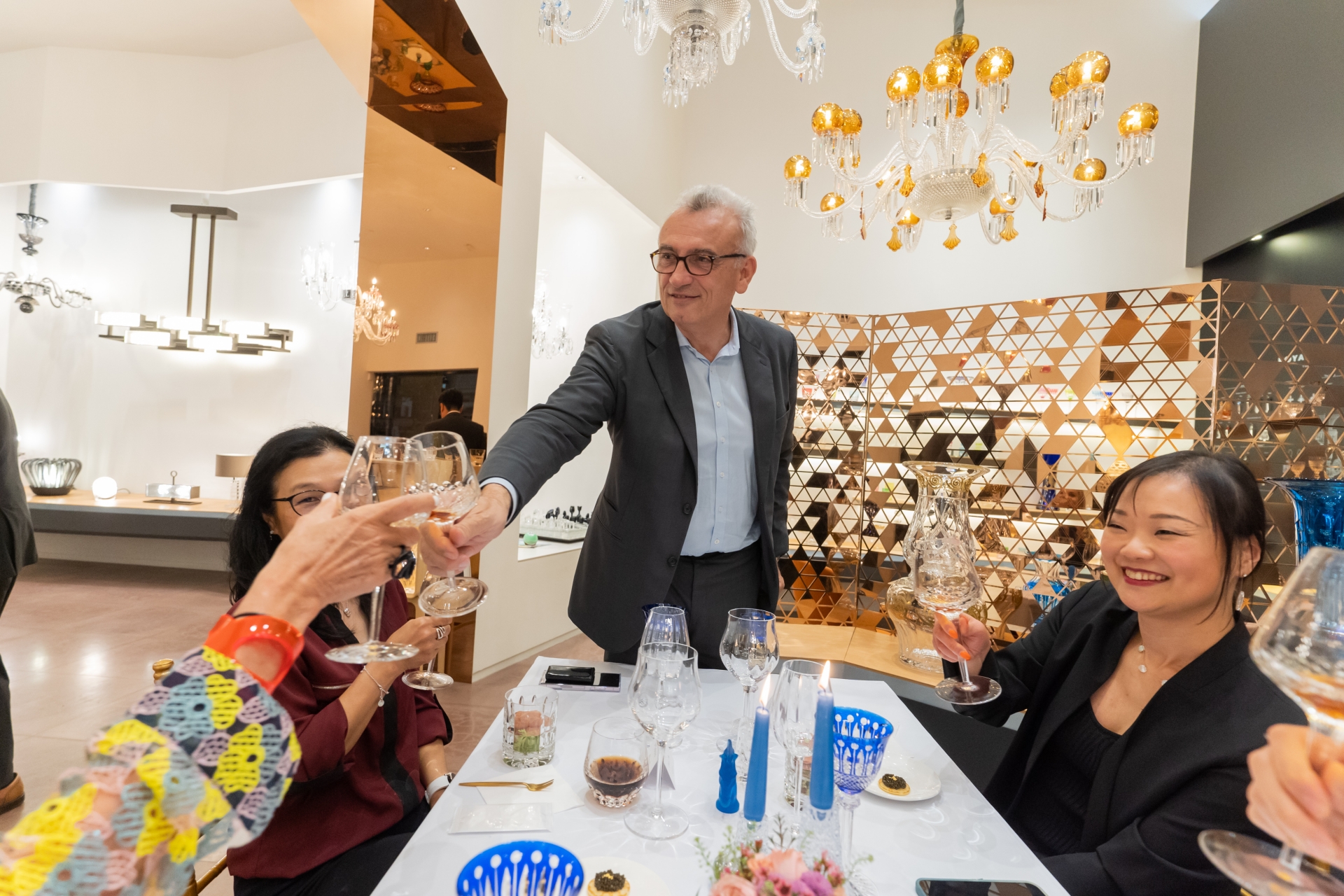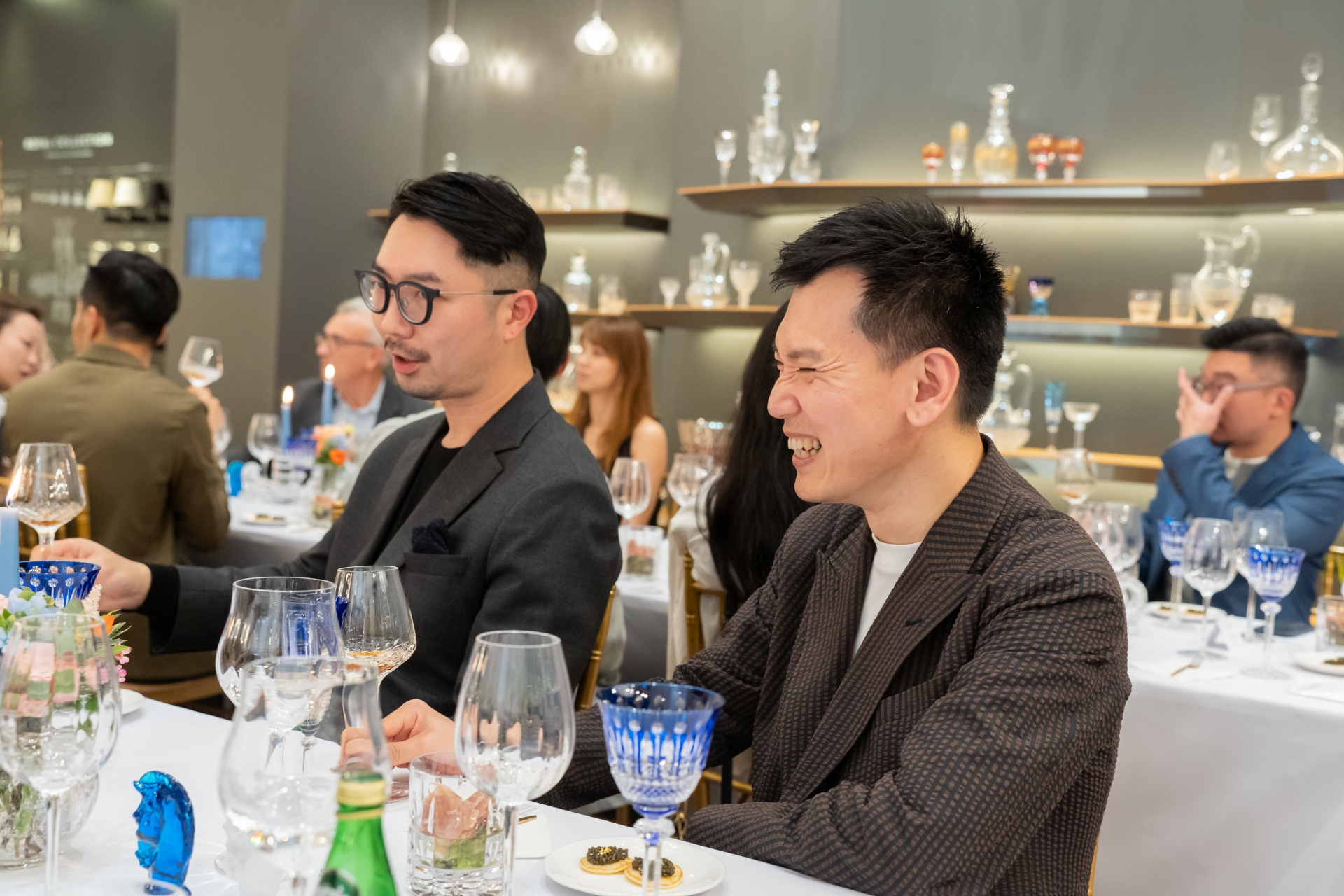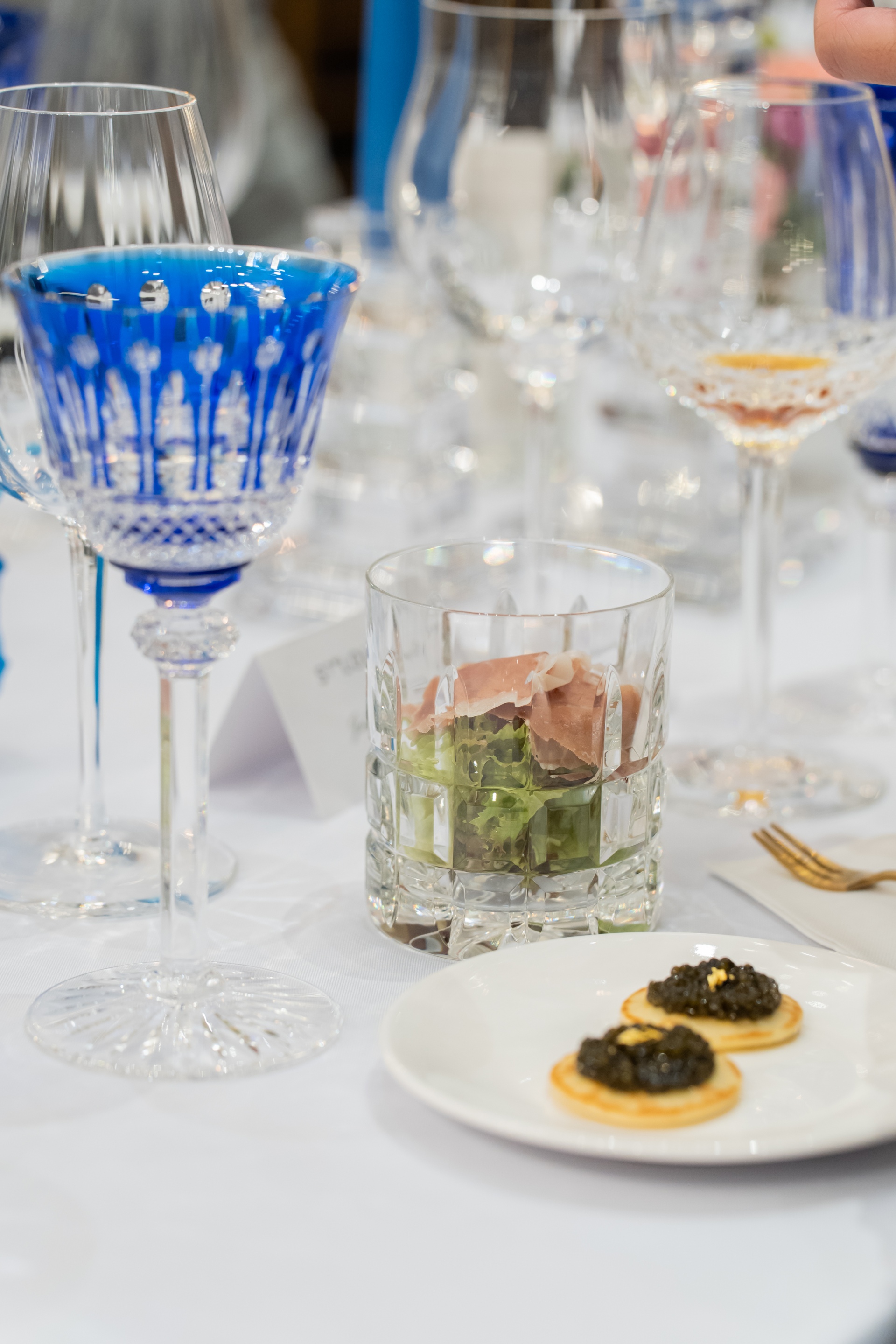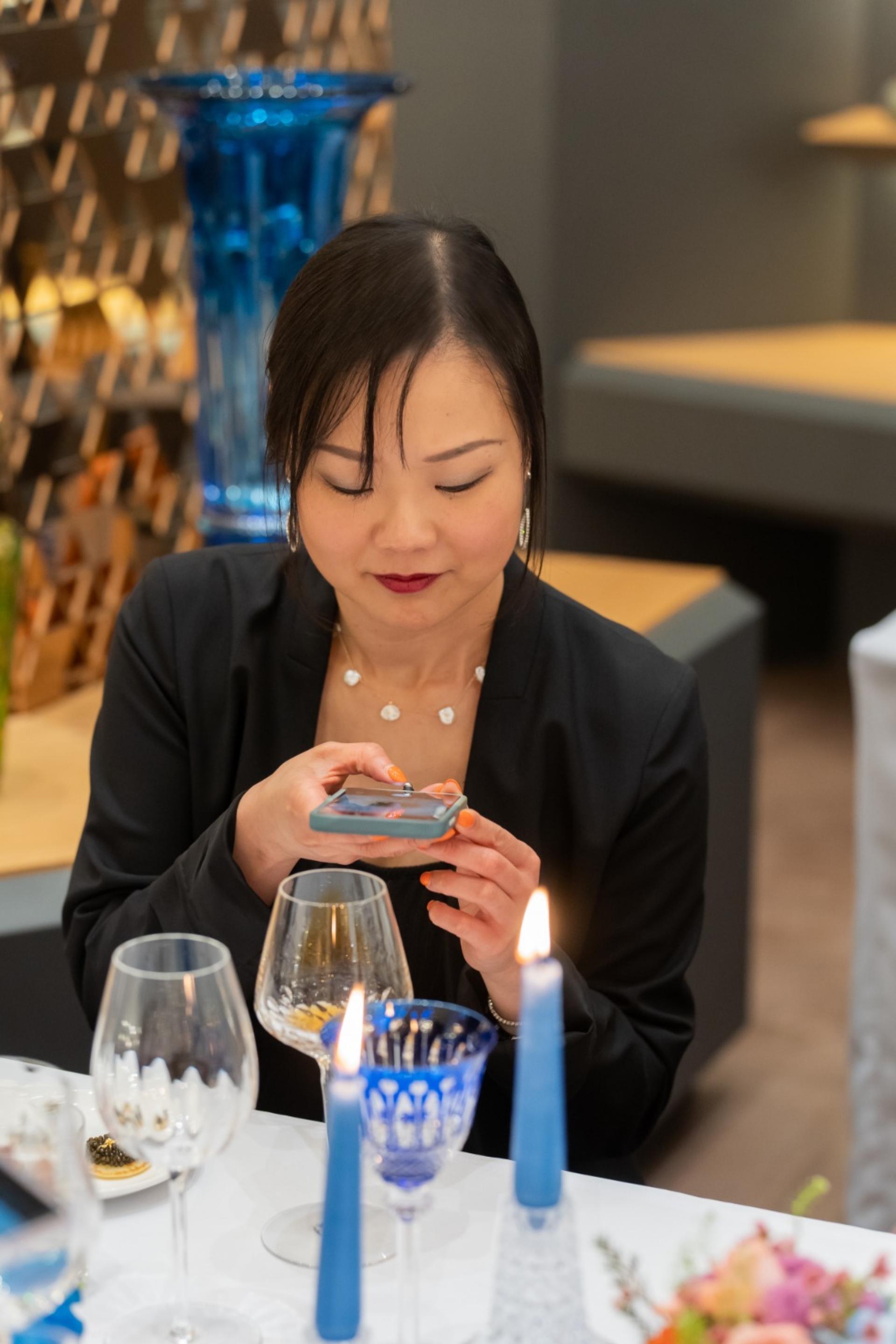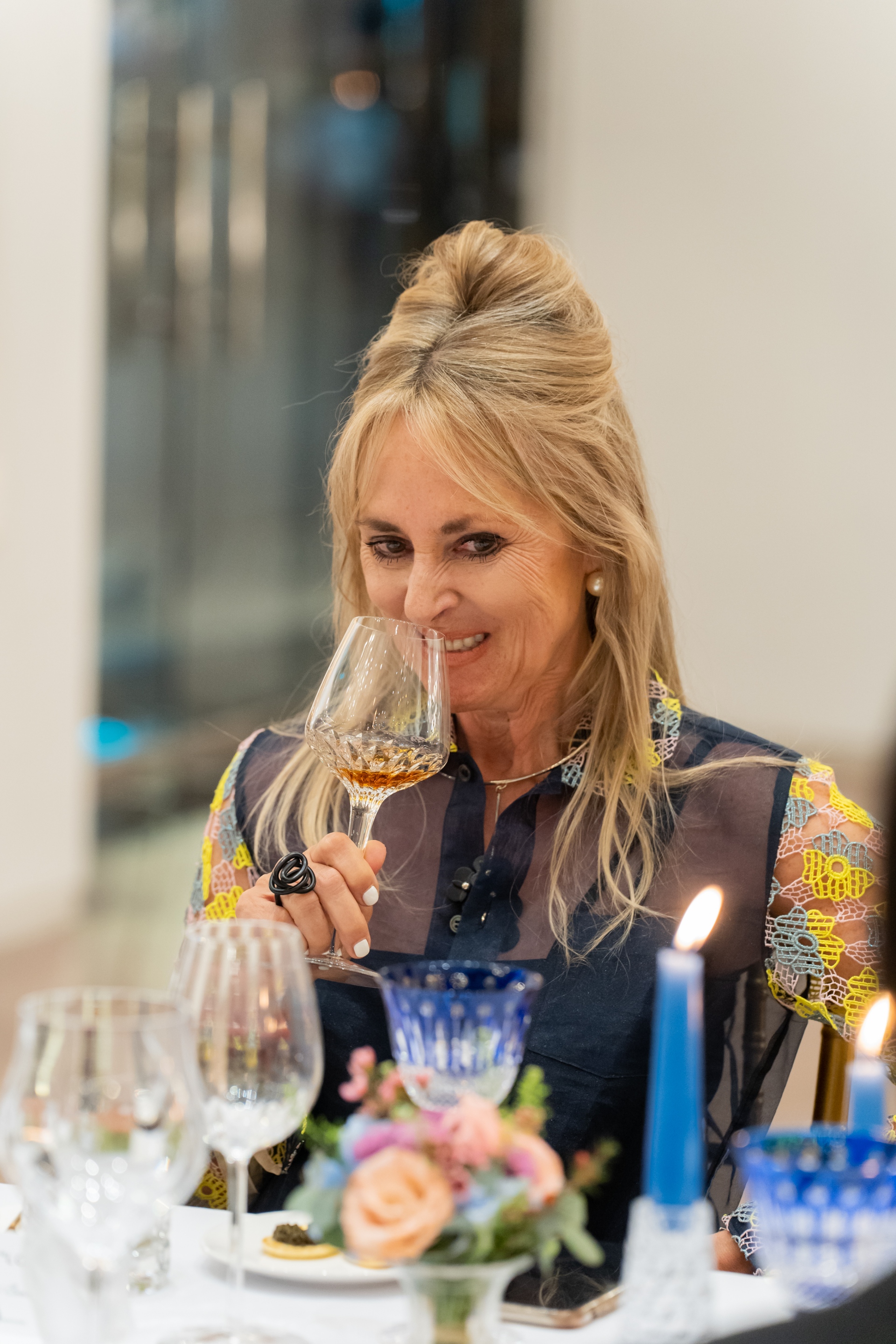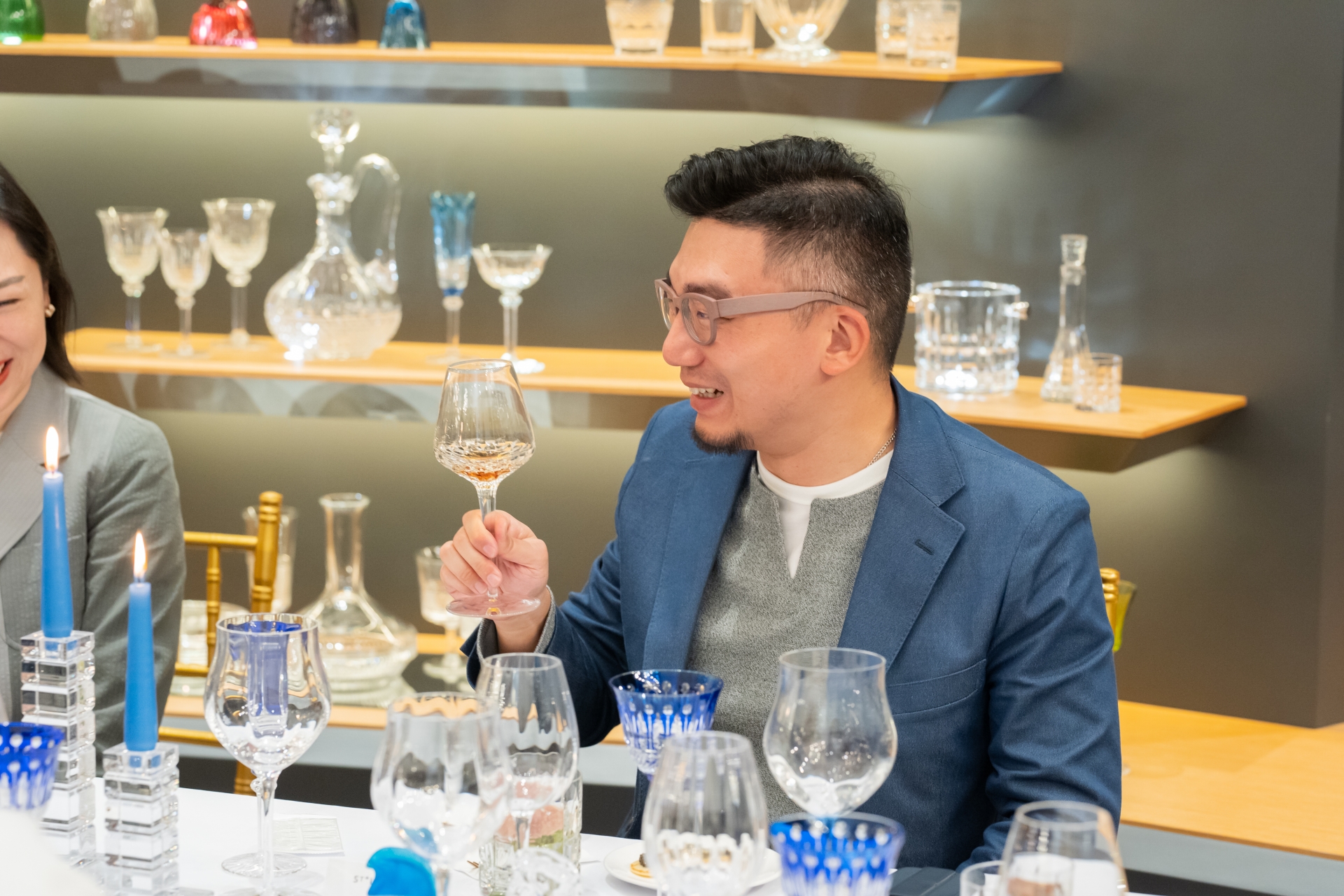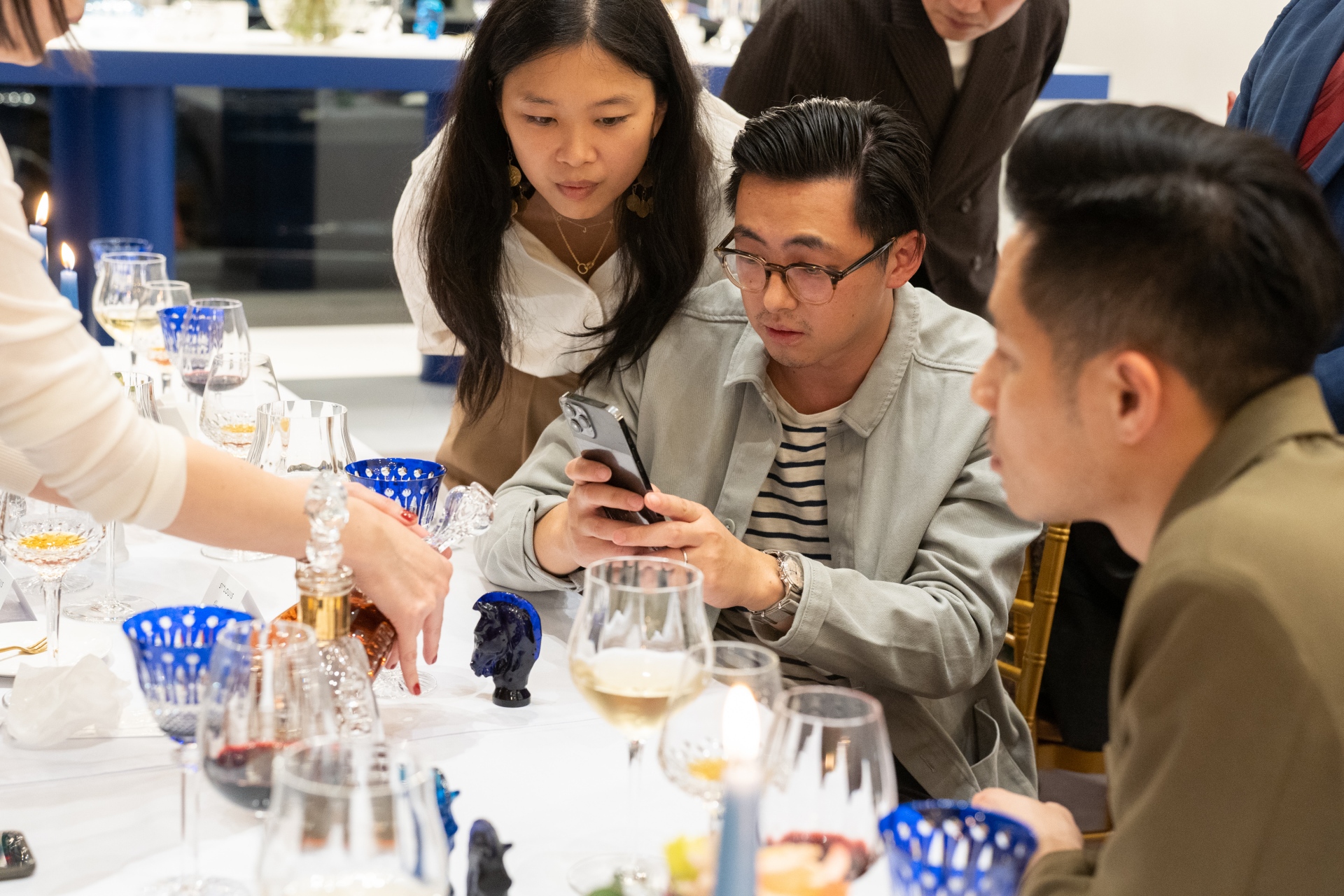 As guests enjoyed the multi-sensory experience of the cognac, discovering its exceptional taste, aroma and the distinctive sharp note produced when two crystal glasses are clinked together, they feasted on delicate plates of canapes and light mains, while candid conversation flowed. Saint-Louis's recent best-selling Folia portable lamp was brought over to the table by senior manager of the brand, Fion Lee, casting stunning shadows on the white linen as guests debated their favourite colourways of black, dark walnut or light wood, in a matte or clear material. Eager to extend this elegant evening, guests discussed the feasibility of reuniting for a factory visit of Saint-Louis' manufacture - indeed the next design highlight on the calendar after the upcoming Salone del Mobile in Milan this April.