Founded by Ceren Arslan, EXIT revolves around concept architecture, spatial design and storytelling represented as a design catalog at its early stage. From digital environments to physical production, the brand has a consistent mood around escapism and an attitude to create extraordinary architectural spaces, where each scene is a break from the every-day routine, hence the exit from the mundane.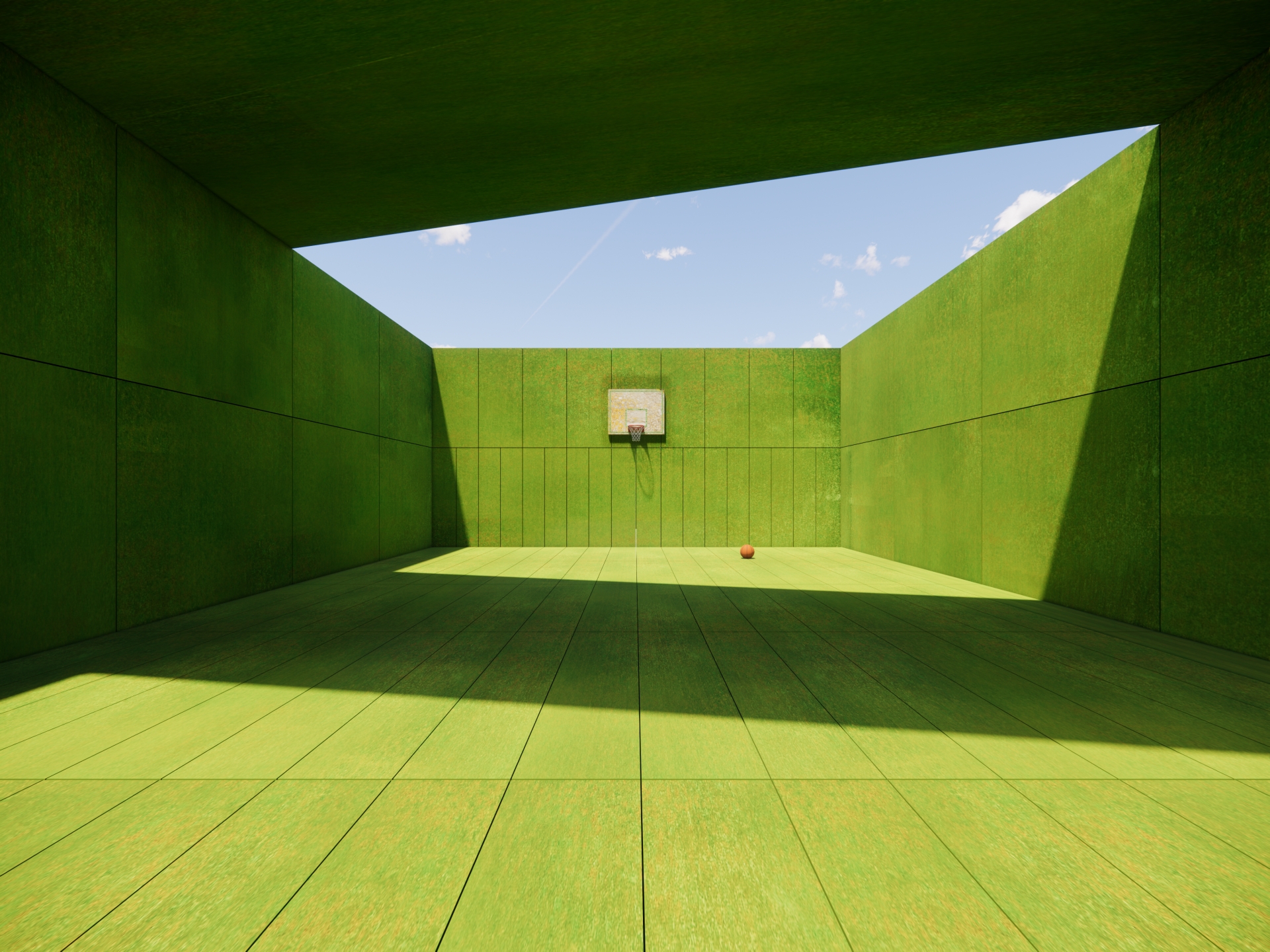 Arslan is an award winning designer, who earned a solid place in her field by collaborating with product designers, music companies, the fashion world and corporate brands within the scope of her project "EXIT". She has exhibited her works in many well-established design shows such as Milan Design Week and got recognized by publications such as Archdaily, L'Officiel and Elle Decor. She was awarded the Architectural Visualization Award by the Archdaily Jury in 2022, having the privilege of being one of the eight architects who won the award.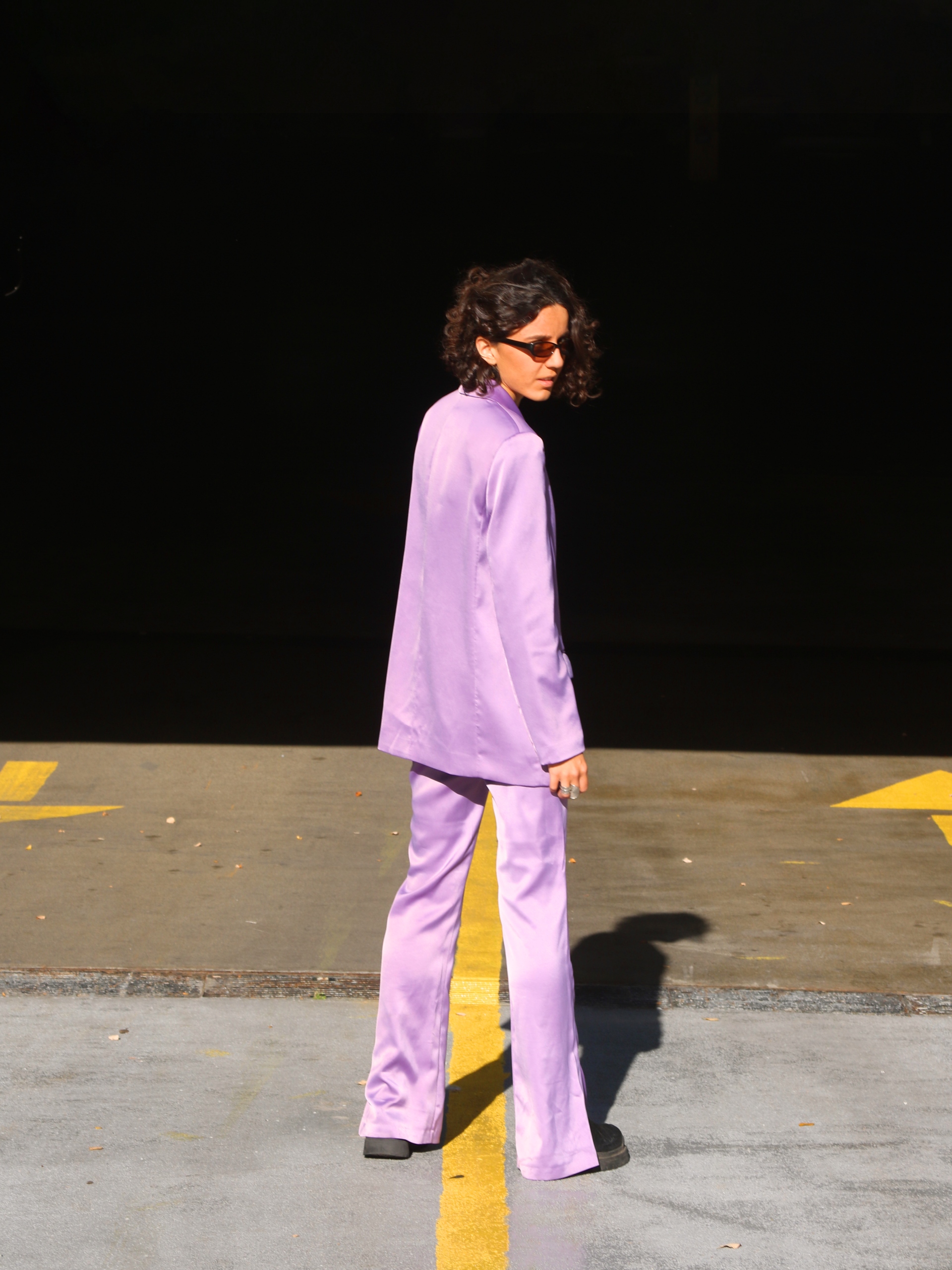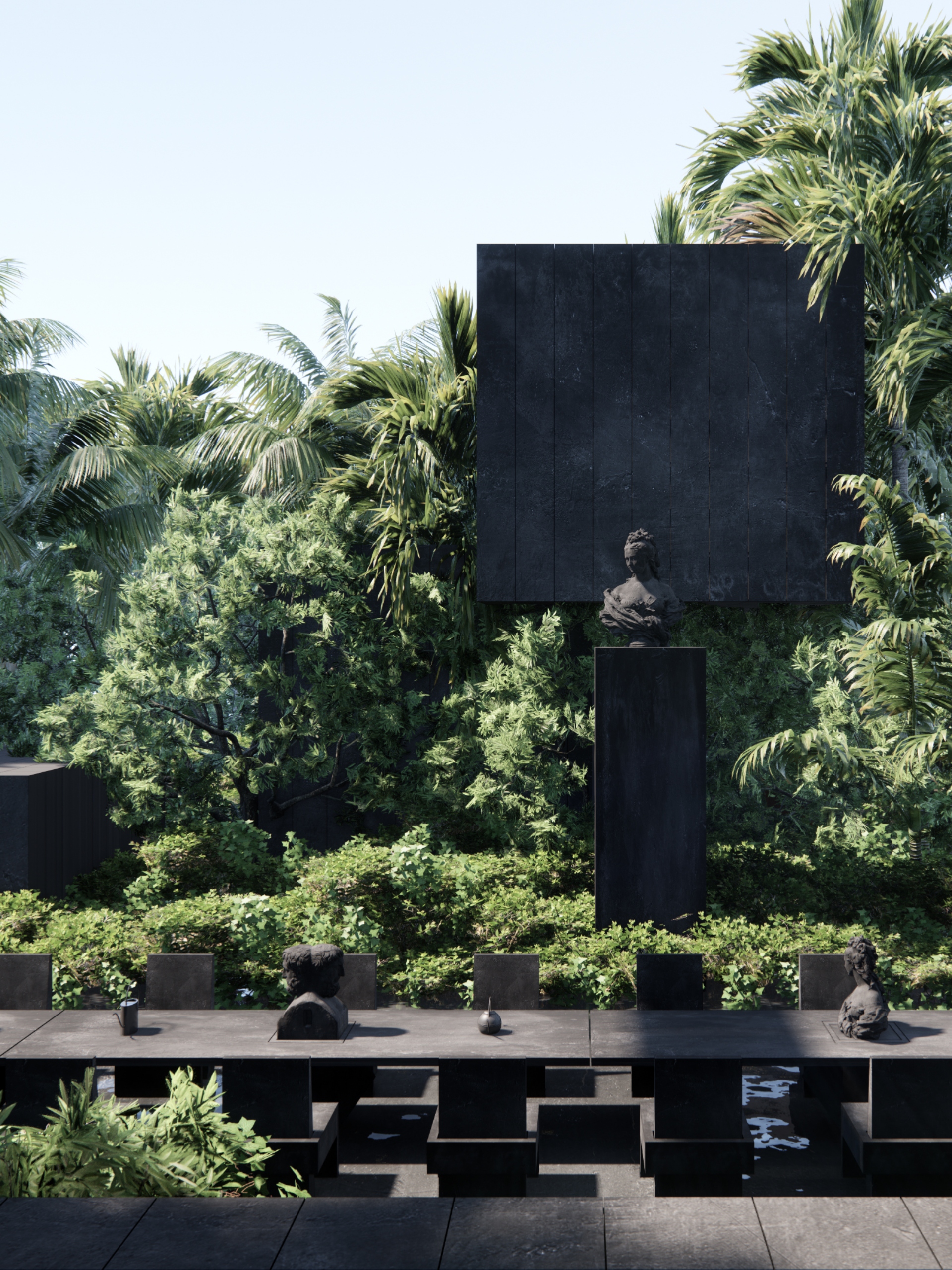 Please tell us how the journey of EXIT began?
EXIT's story began my second year of working at a corporate architecture firm after college. While working on large-scale projects, I found that only a fraction of my time was actually dedicated to the design process, with the rest of it being consumed by the reality of the practice. I was super frustrated with the industry standards and the vision behind making a space. That's when I started designing my own versions for creative release. After work, late in the evening and on the weekend, whenever I had a moment, I started to play around in the software. I would be zoned out for hours, completely working with my eyes, writing a spatial story. I would EXIT from my context and just fully immerse into the 3D space with amazing music of course. It became a mental escape where I could fully express myself without any limitations or restrictions and let my imagination run wild. It is a journey of self-discovery and creative expression, and I hope that it inspires others to pursue their own passions and follow their dreams.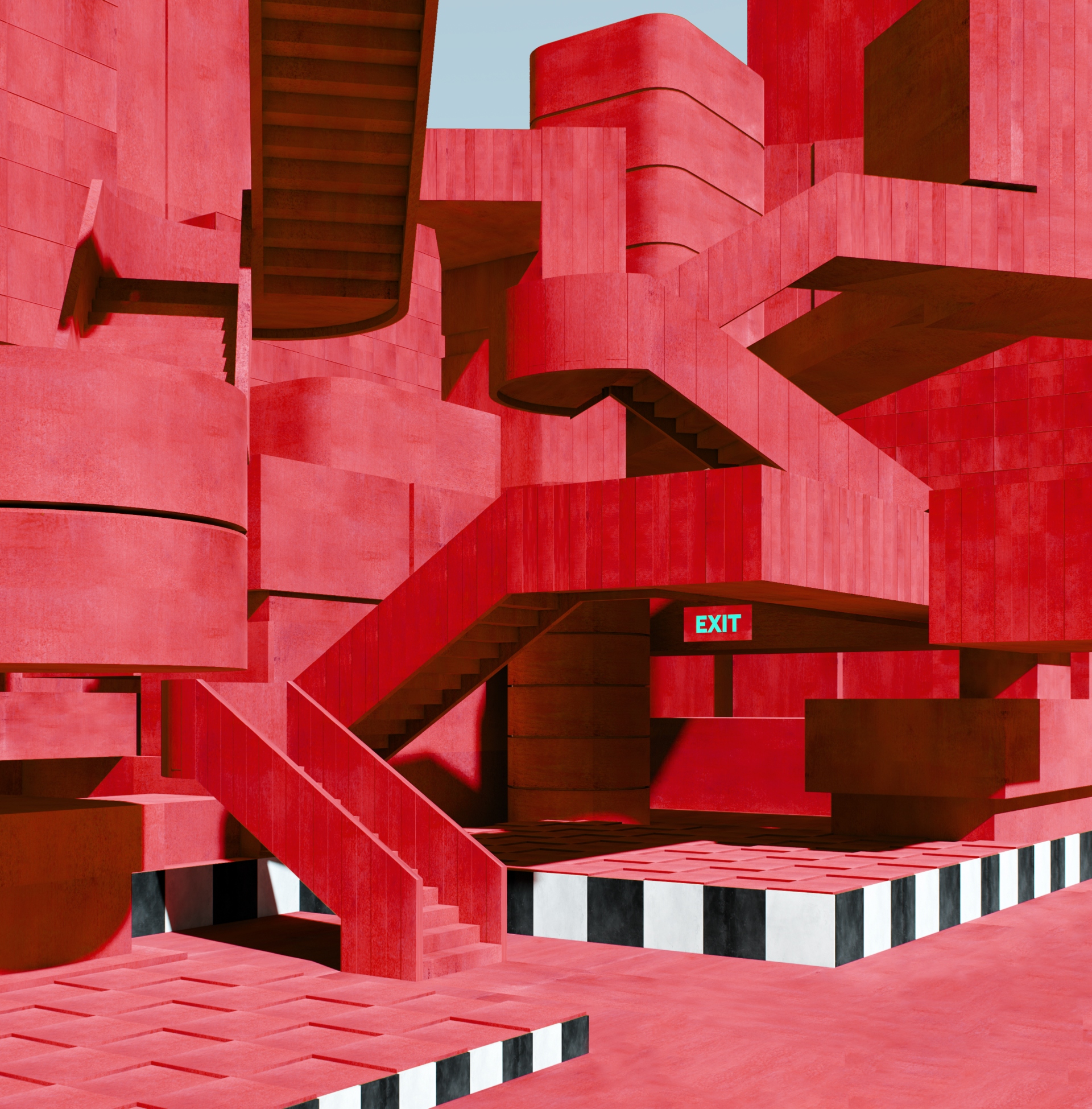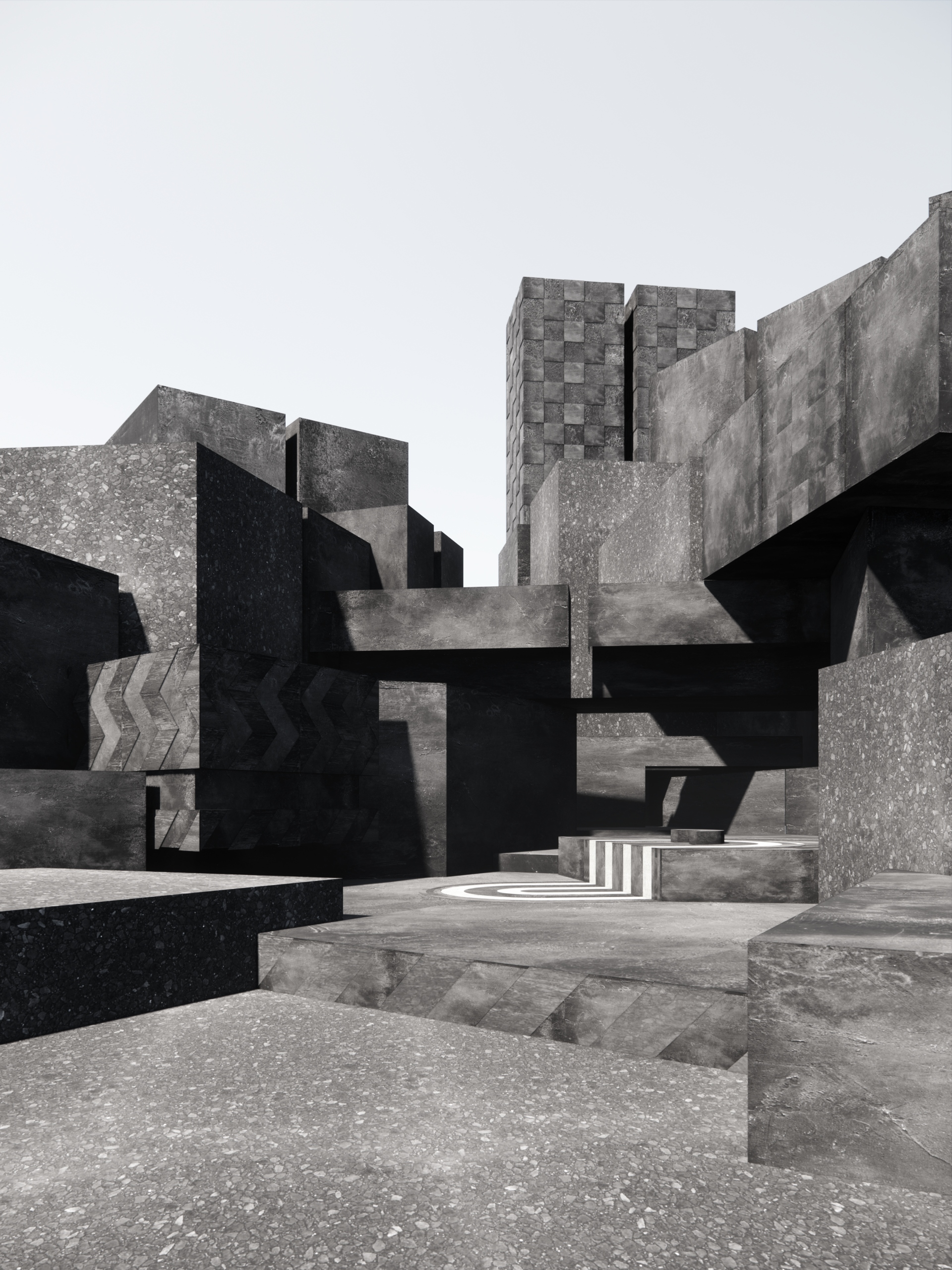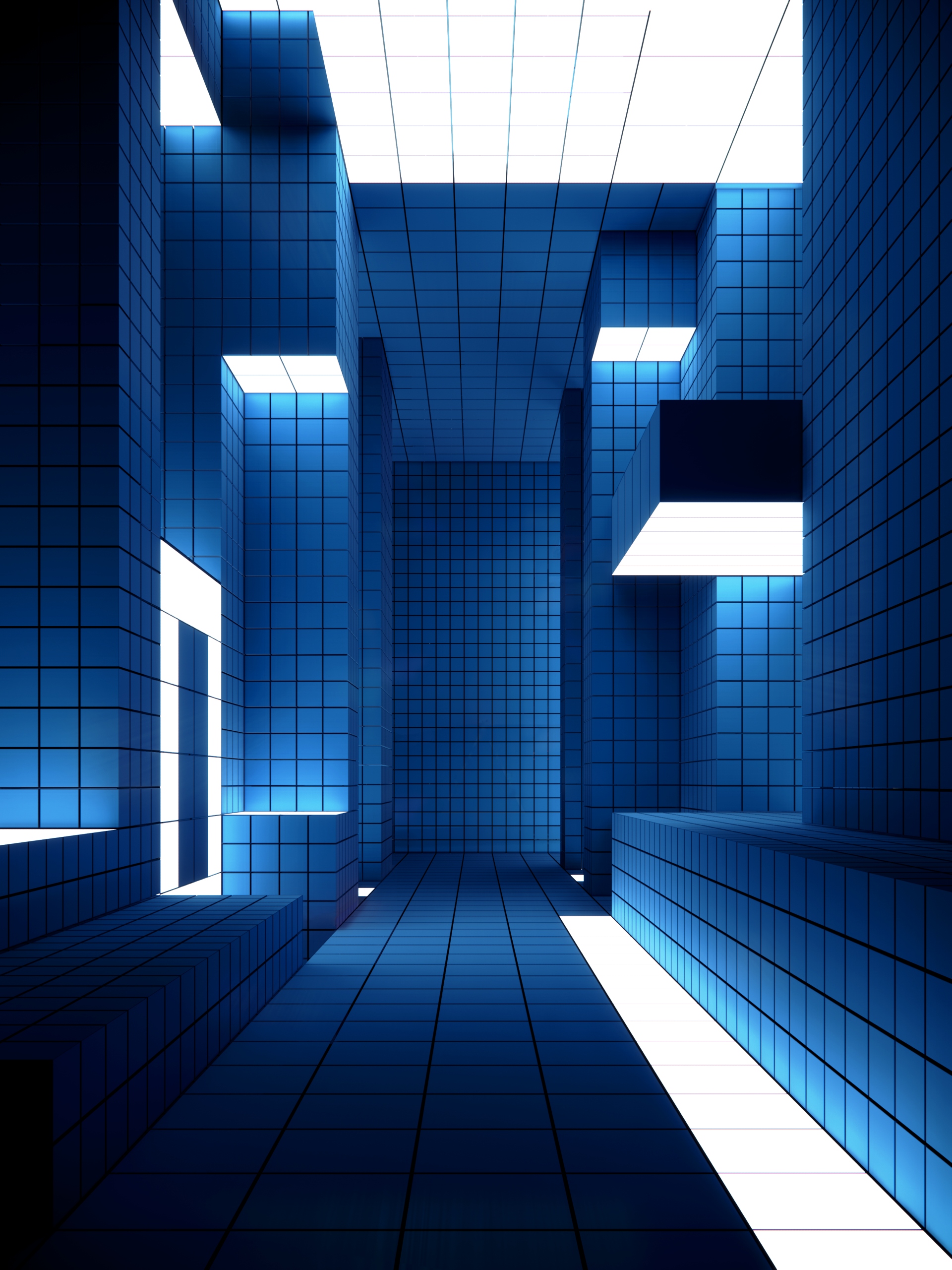 How do you explain the idea of your project to someone who isn't familiar with what you do?
EXIT is simply an artistic act, a design catalog which specializes in concept architecture, spatial design, and storytelling. EXIT's work spans a range of disciplines, including set design, creative direction, experience and interior design in physical form and it is a design catalog in digital media.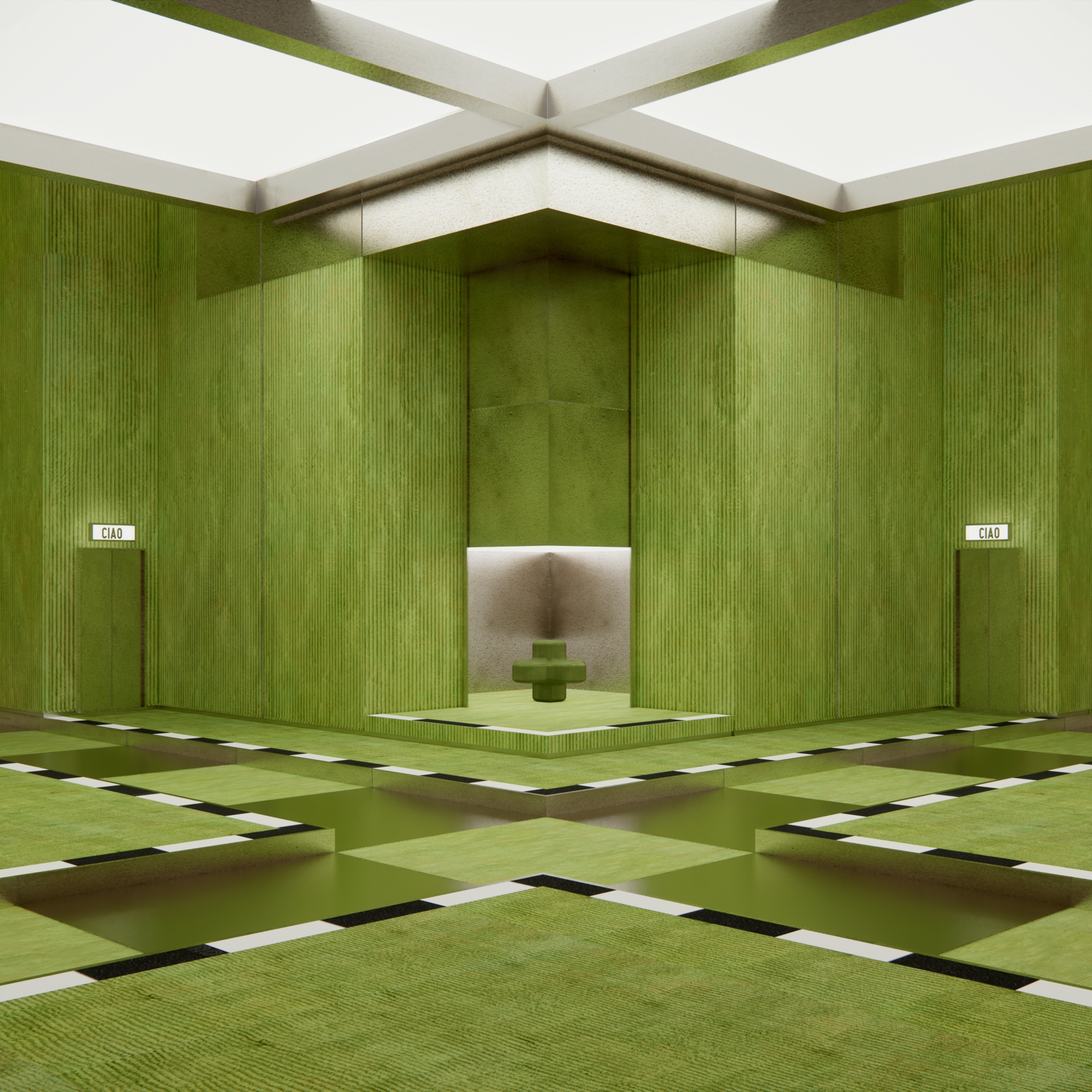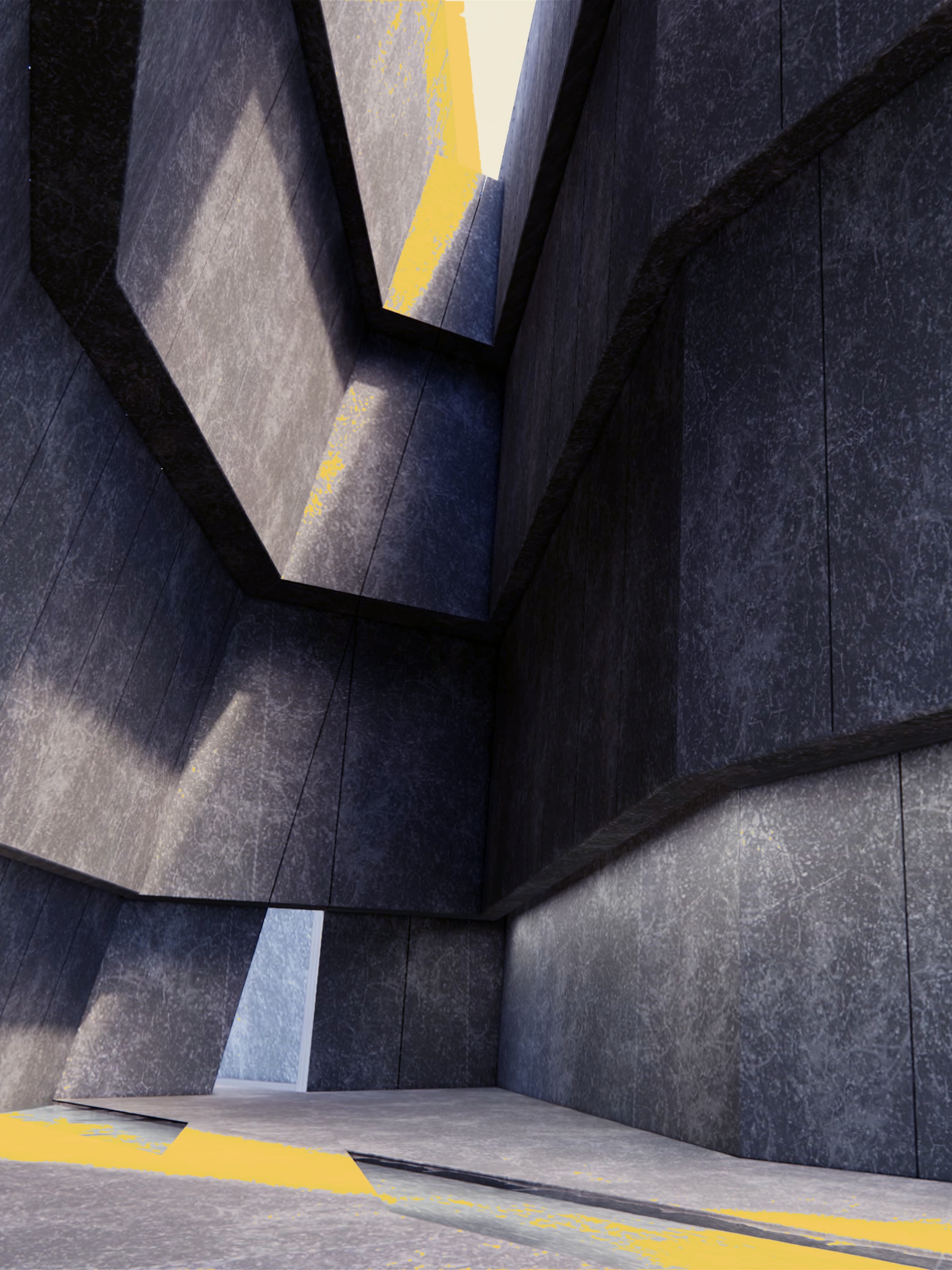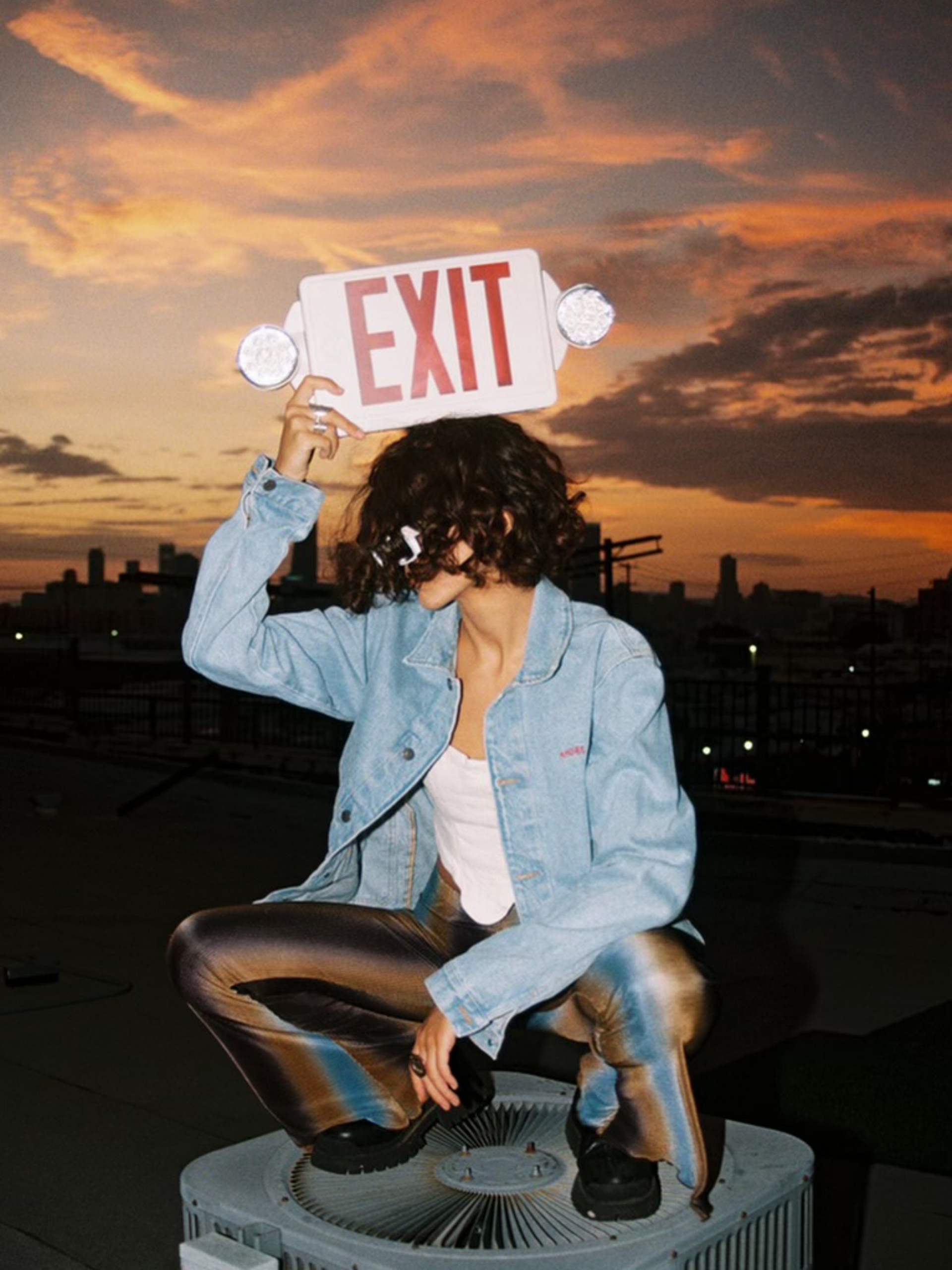 At EXIT, we are passionate about creating extraordinary spaces that transports people to new and exciting worlds. Each EXIT tackles a unique concept represented with an architectural language and an out-of-the-box thinking. Our brand revolves around the idea of escapism and is characterized by a consistent style and mood of neo-brutalism that inspires both digital and physical production.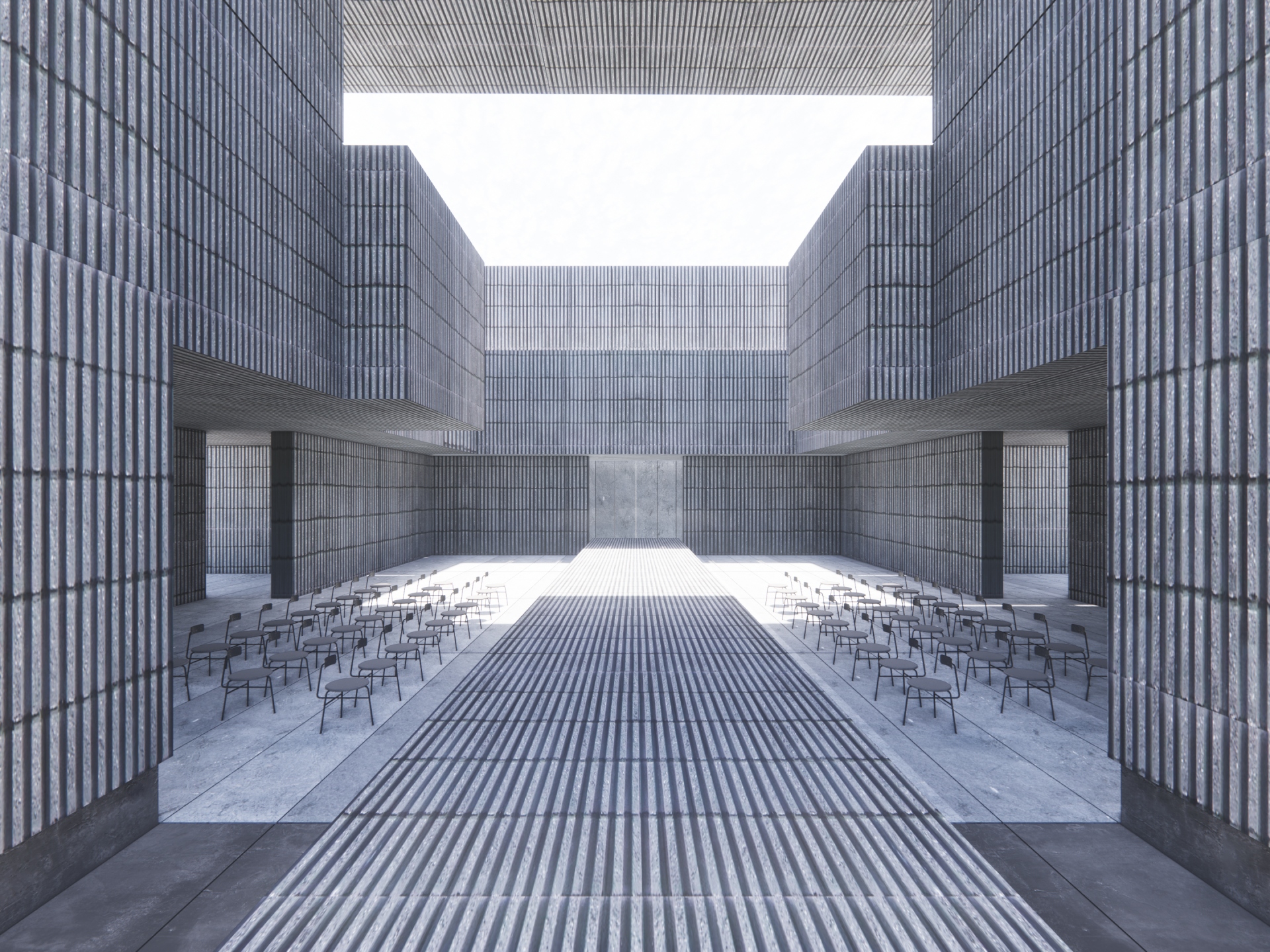 What is your way into the conversation? How did you come up with such a unique way of storytelling?
I am a storyteller before anything else. I am all about fiction but at the same time I'm a curious nerd of history and philosophy. I love playing with words and borrowing references to integrate into my work. I believe that storytelling is a universal language that connects people from different backgrounds and cultures. It's a way to create a common story, spark engagement and hit emotions. This is true for all industries that work in creative, fictive, and factual areas such as film, literature, history and even physics. We always talk through narratives to make a point and storytelling is the best way to get your point straight. I think I discovered that when I was 4 and storytelling became a huge part of my identity. Now I do it with spaces. Ultimately, my goal is to create a narrative that resonates with the audience and invites them to participate in the story. I believe that by creating a meaningful and immersive experience, we can make a beautiful collective memory.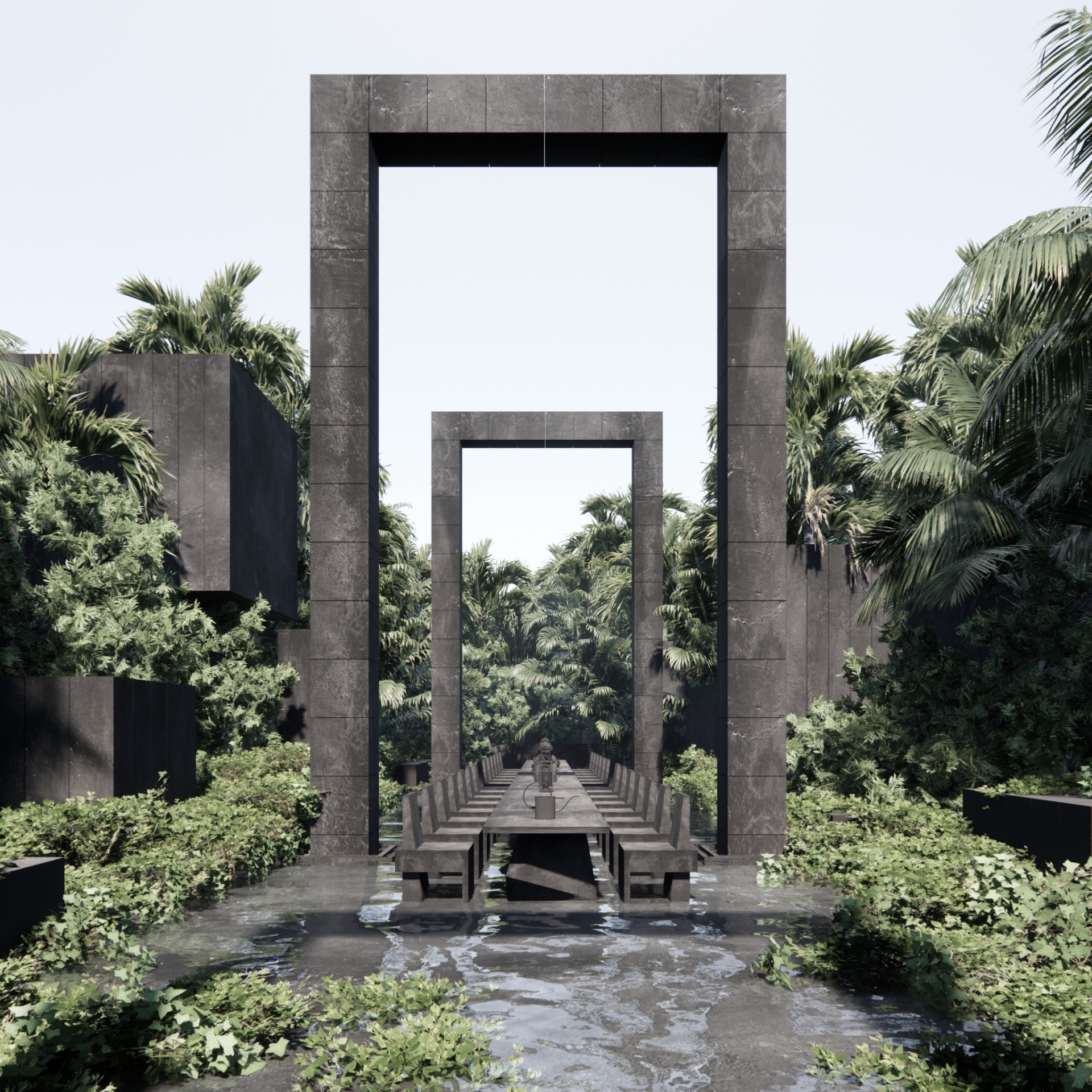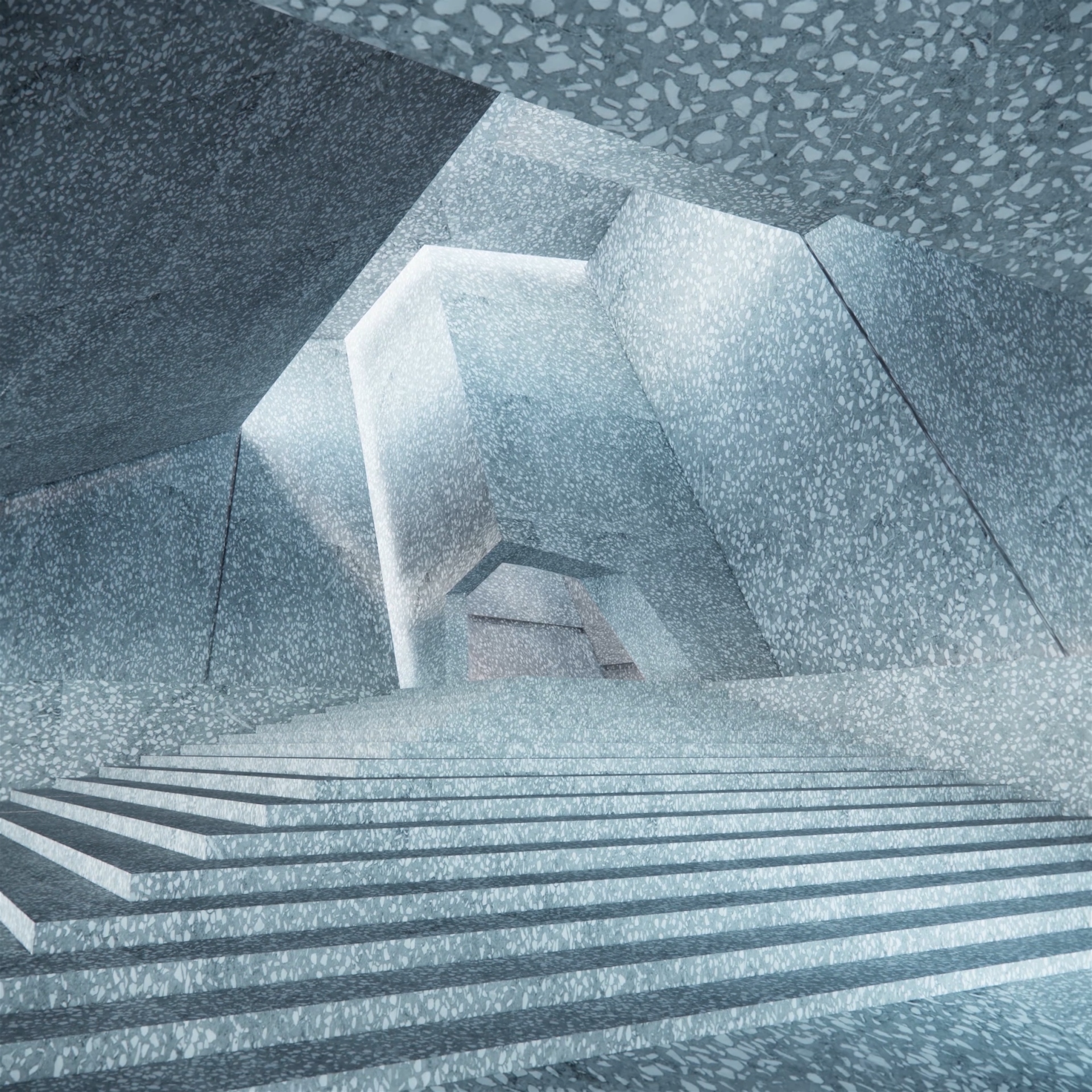 Your visualization looks familiar yet surreal at the same time - how do you achieve that extraordinary effect?
I work with my eyes to create a perfect image, a moment of time and space captured with a beautiful aesthetic. It took many many trials to achieve this consistent look and feel that makes EXIT what it is. First of all, the key for me is the wow effect. Because wow is an emotion, it's a feeling. I want my audience to look at one of my designs and feel what I felt working through it. I want their eyes to travel and go deeper into space. The best way to achieve this is to distract them less so they read the story before anything else. EXIT spaces consist of monochromatic/bichromatic textures and colors, so the focus is that one moment captured to tell the story. The basketball court doesn't have to have the seats to prove it's a basketball court - that's not the point in creating a realistic image. The point is why does a basketball court have suede walls? Who plays there? Where is this basketball court? If the image makes you ask these questions then I am on the right path with my mission.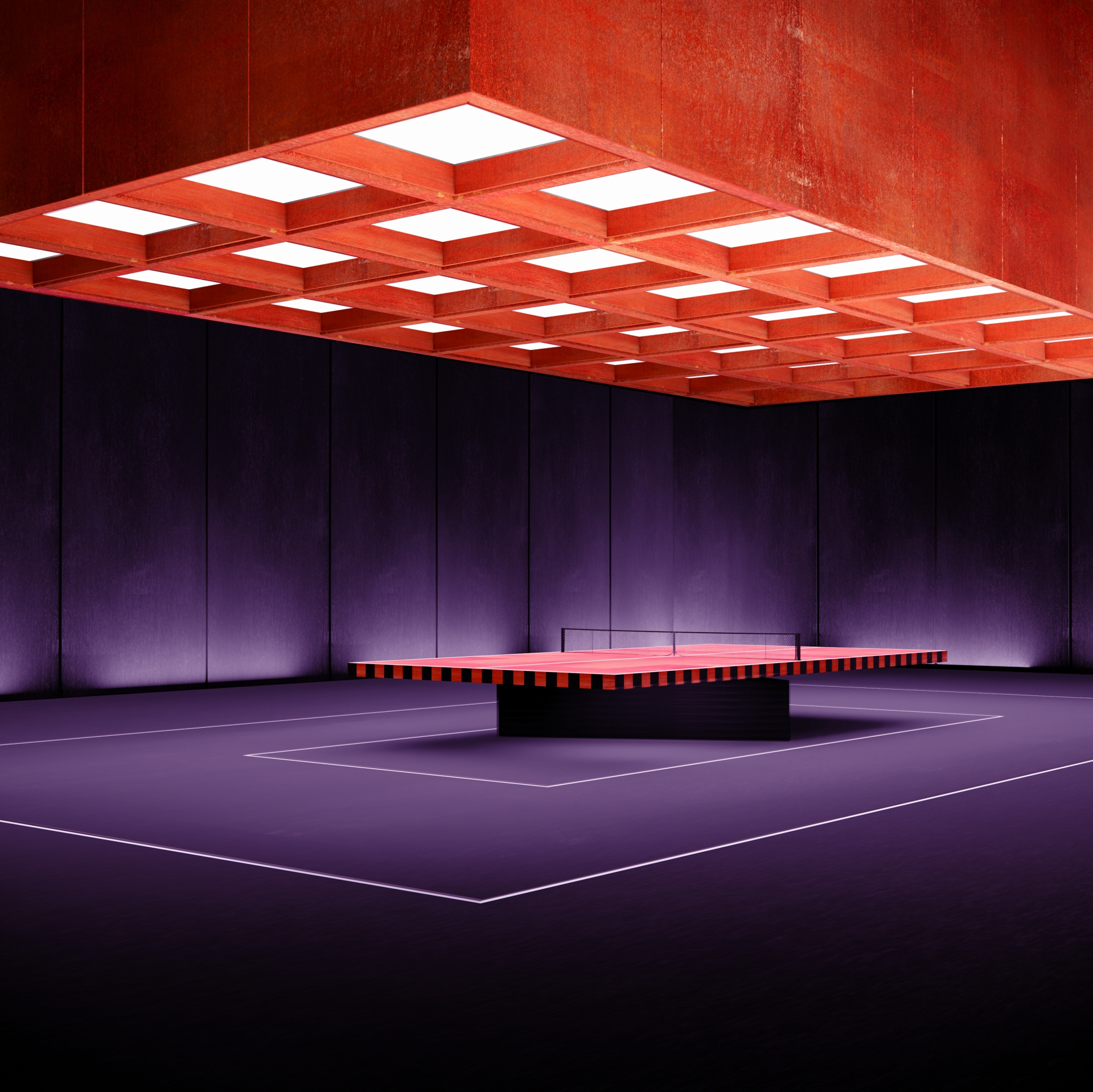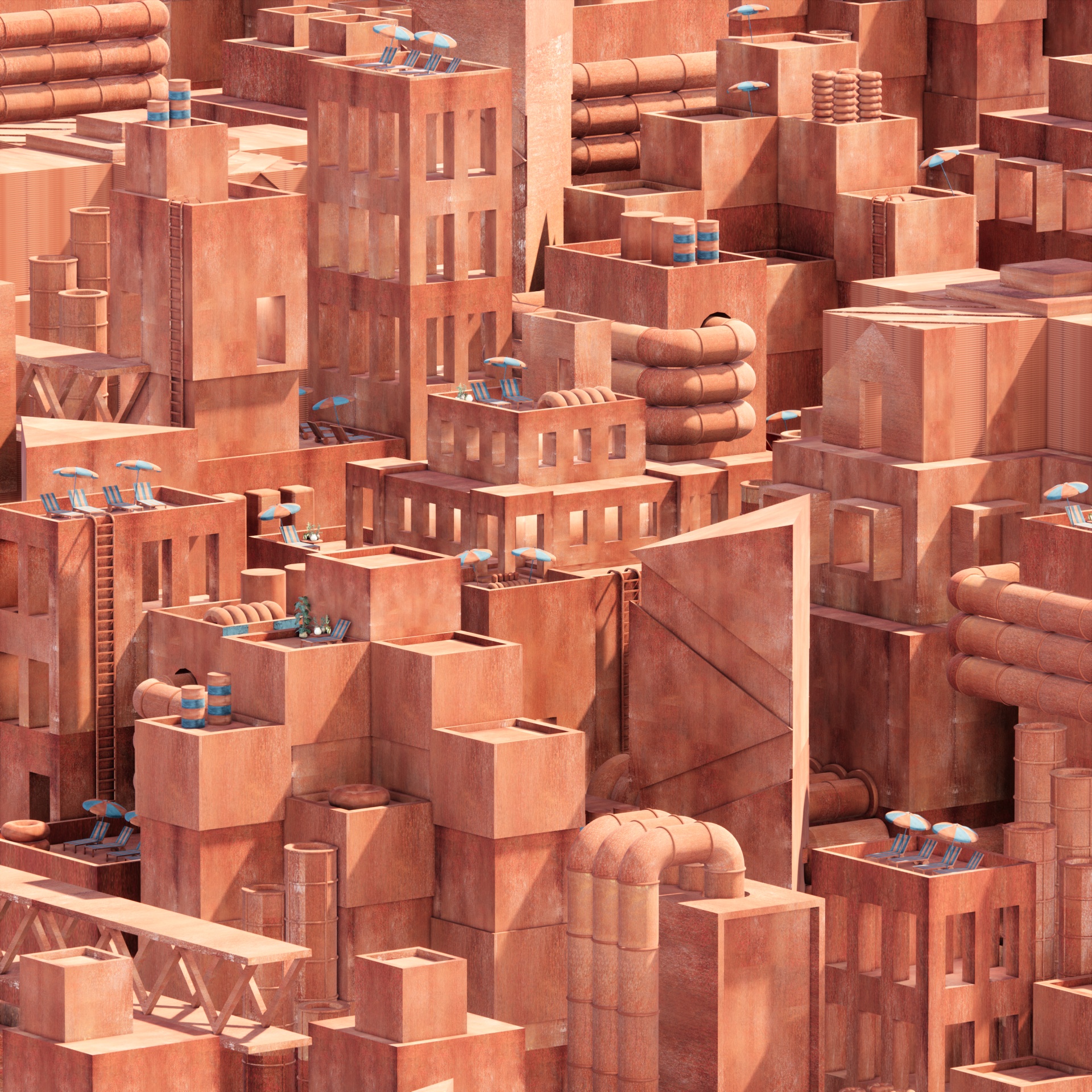 Could you share with us your process of creating and developing an effective branding strategy for a client?
Creating an effective branding strategy for a client starts with understanding the story of the project. I ask myself a series of questions such as, what the message we want to convey is with this project. What kind of story are we telling? Who is our target audience? What are we trying to change? Answering these questions is critical to shaping the story of the project and setting the foundation for an effective branding strategy. And I dive deep into the brand's history, I read and watch everything that's out there about the brand. That's one reason why I love what I do because you shape into multiple characters, adapt and reflect.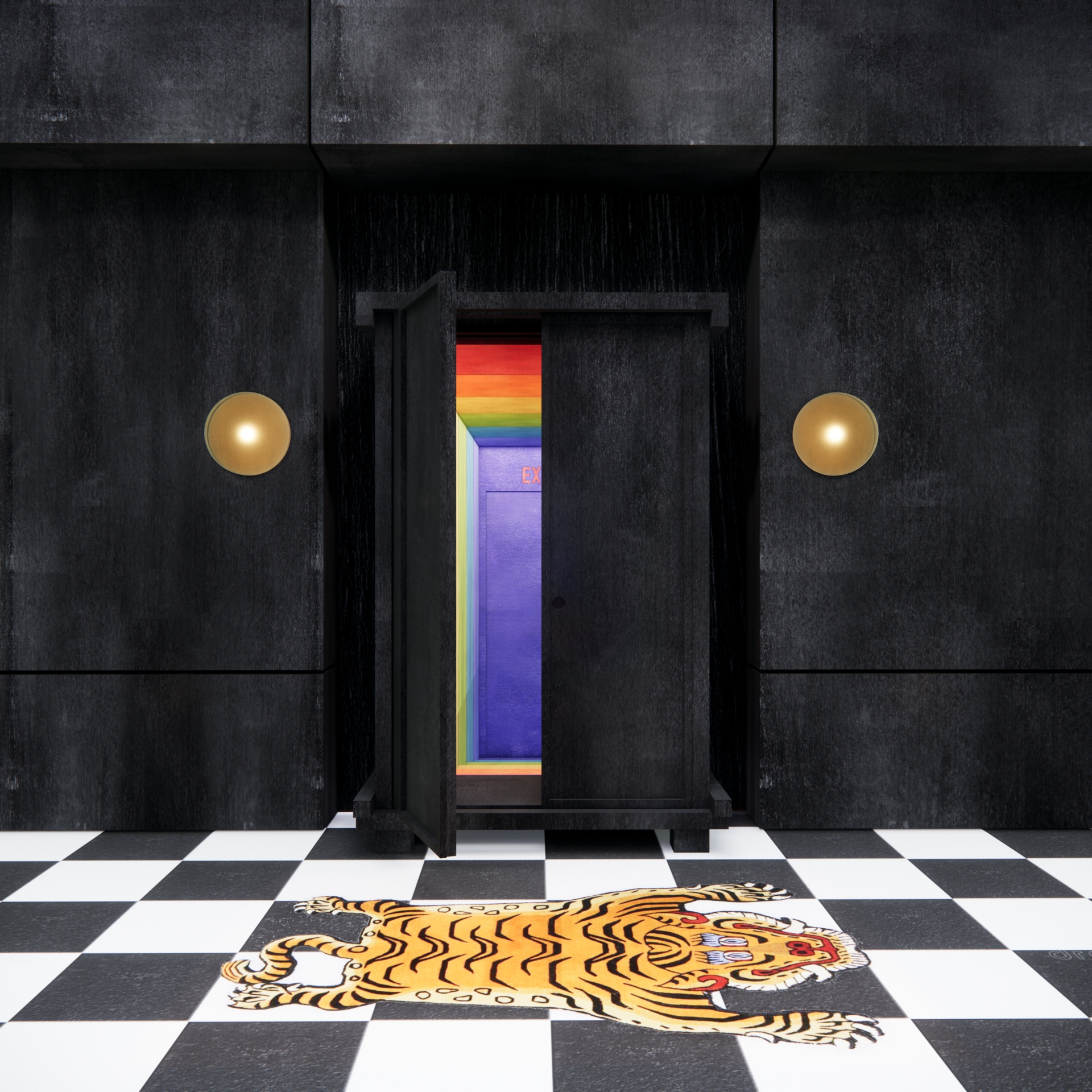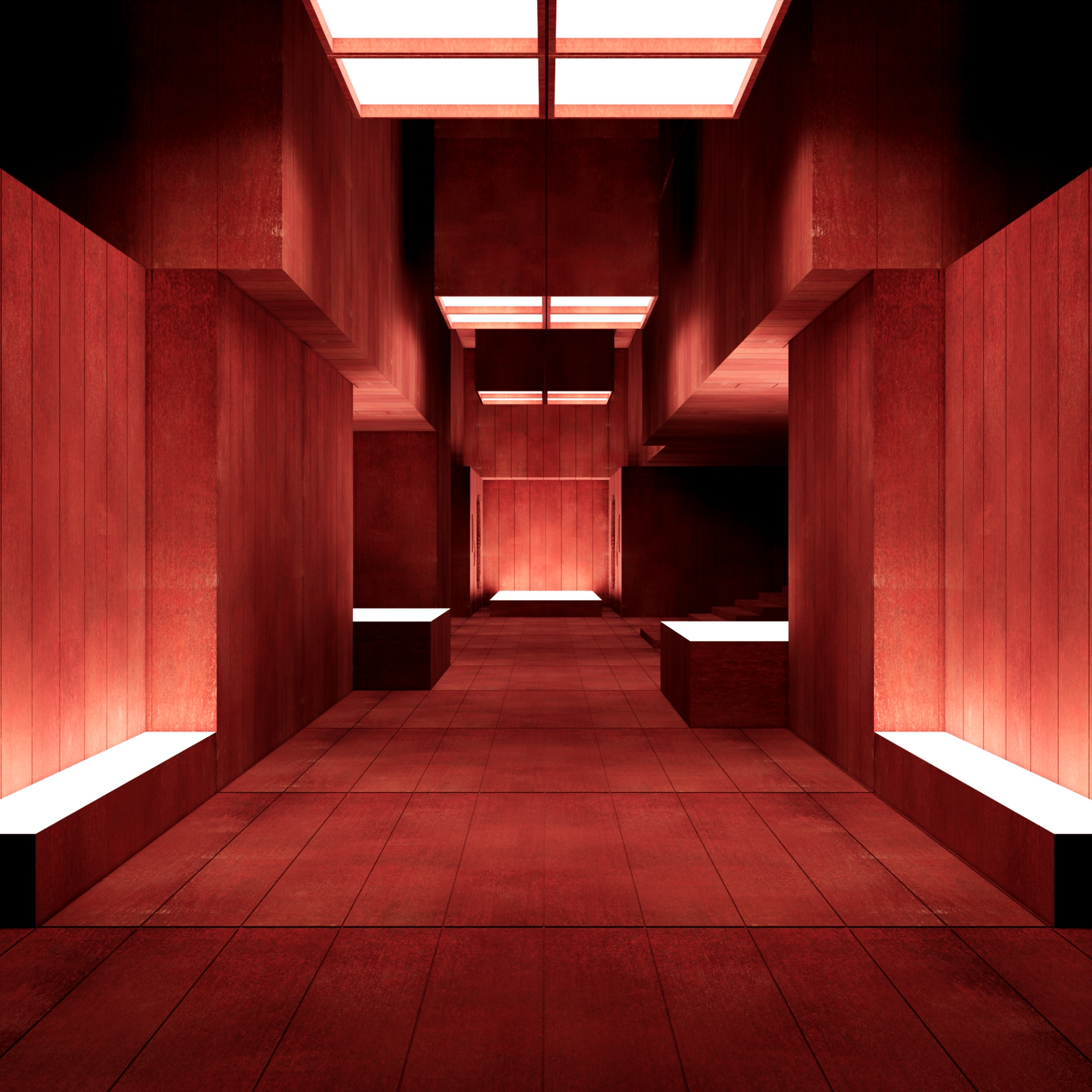 Once the story is formed, I focus on visual storytelling in alignment to the brand aesthetics, look and feel. How do I create the set design unique to the brand itself but add the edge of EXIT? The result is always super fun.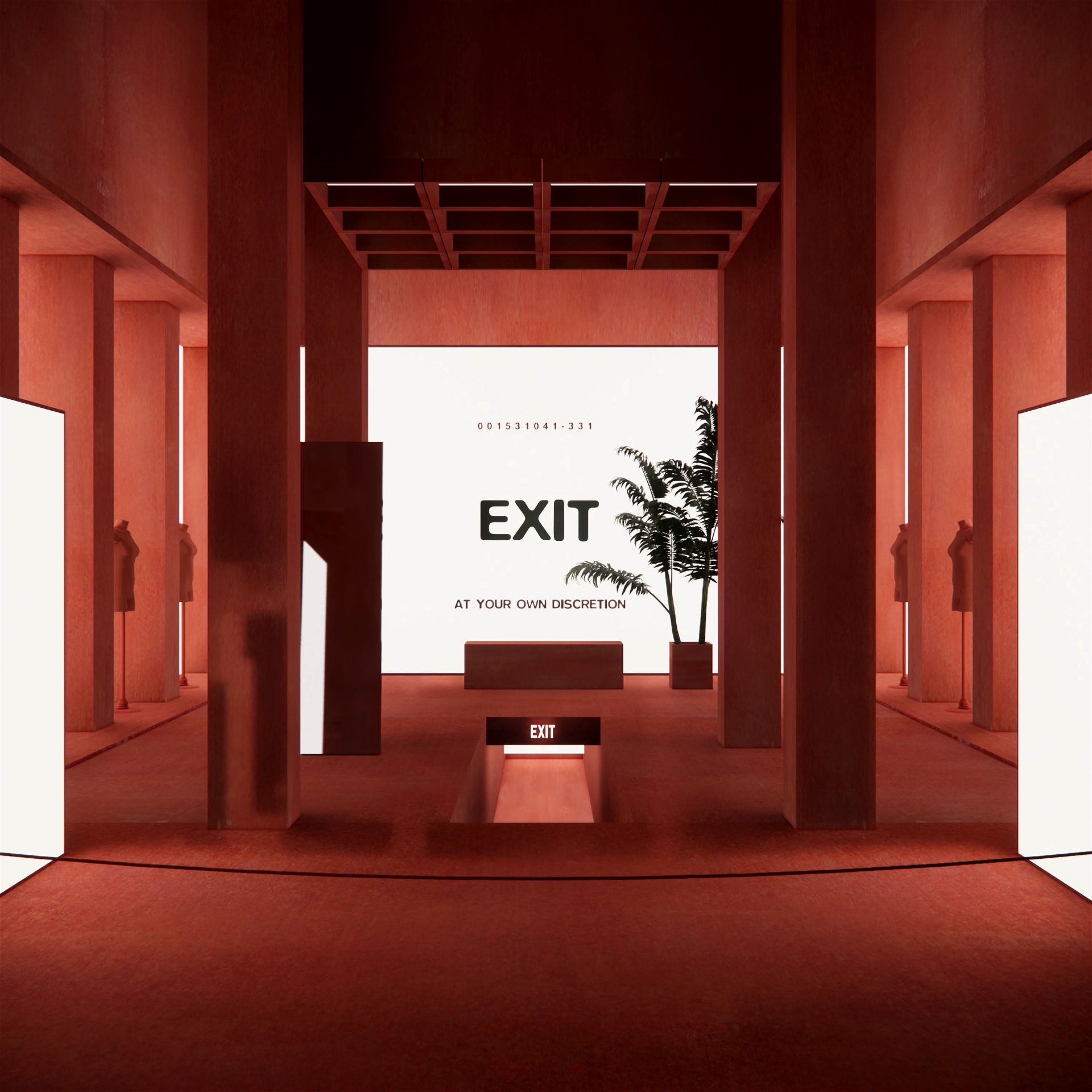 What's your dream project/client?
I want to shoot a movie where I design the set, look and feeling, overall aesthetics, everything that's about the story and visual story of the movie. It would be the moment where the character of the set and the character of the actors will harmonize into a witty story. It is no surprise that Wes Anderson is one of my biggest idols and Stanley Kubrick. I would love to make a movie like Grand Budapest Hotel or Space Odyssey. The whole thing.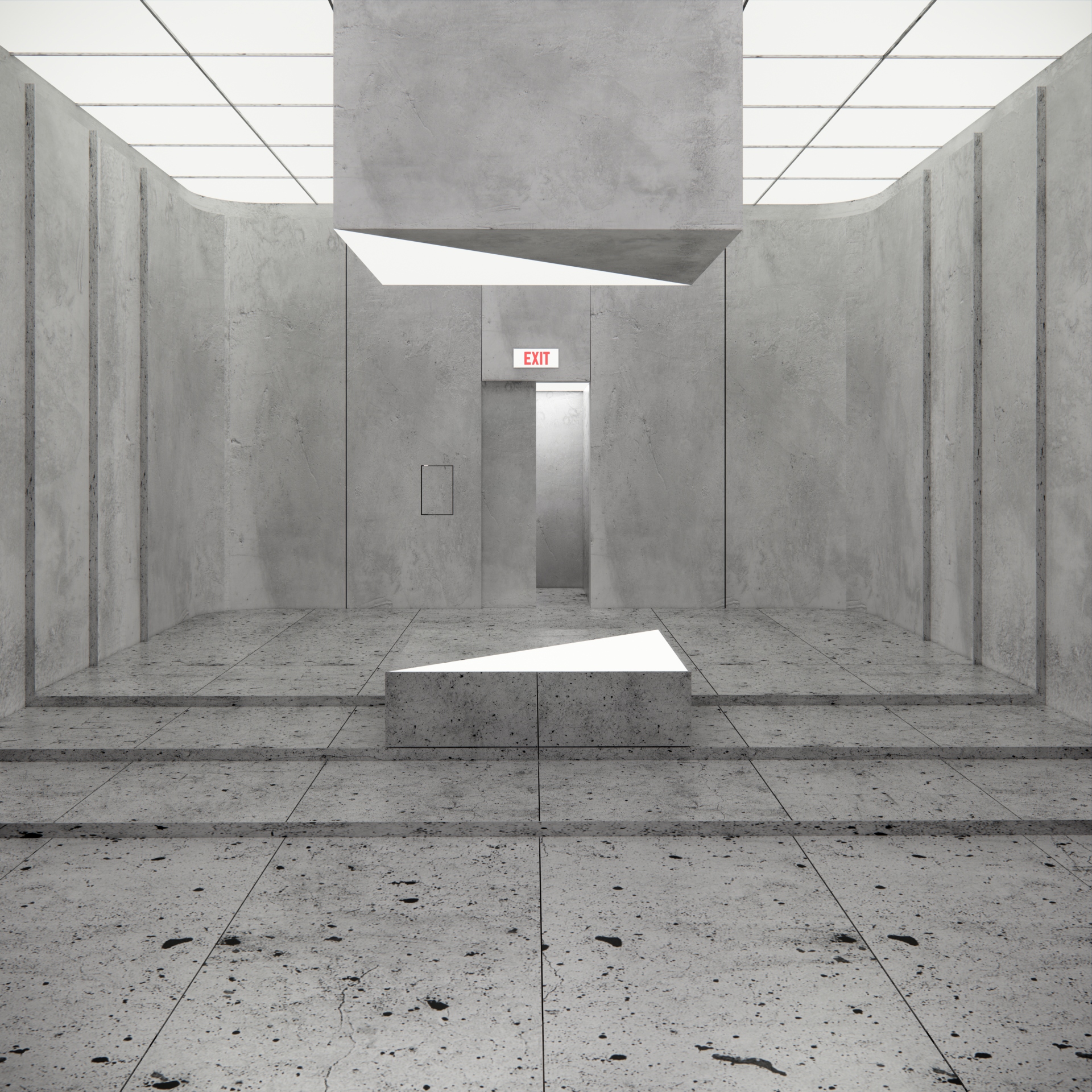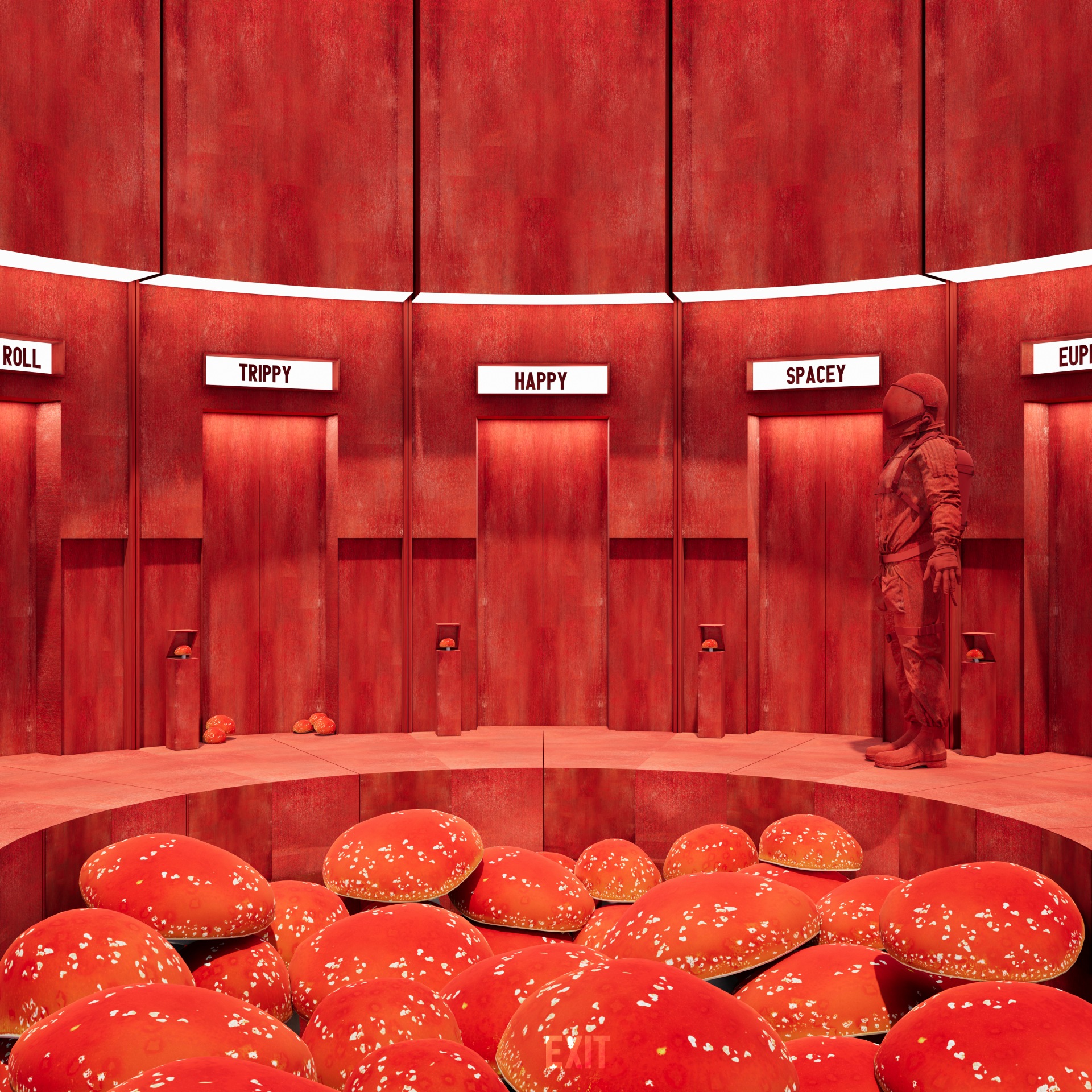 Where do you look for inspiration and great design? Any recent favorite music/book(s)/exhibitions(s)?
I think inspiration is everywhere. I am very much drawn into beauty, rhythm, sound, anything that has to do with visual pleasure. I design with my eyes but borrow stories from history or anything I collect when I'm out there. I purely just sit down in front of an empty canvas of the 3D software and let my imagination impress me. A few recent exhibitions I saw were Refik Anadol's takeover at MoMA, Basquiat in LA, Monet at Tate, Battle of Versaille at the Met. I don't have a specific enthusiasm towards a certain area, artist or style but love finding out more about the stories of other artists and designers. Side note, Alexander Wang's exhibition at the Cloisters was the moment when I decided to do what I do for work now. So the exhibitions are truly incredible resources of inspiration of course and they appear very subtly in my work. It actually amuses me very much when I connect the dots and find the origin of the inspiration in my designs.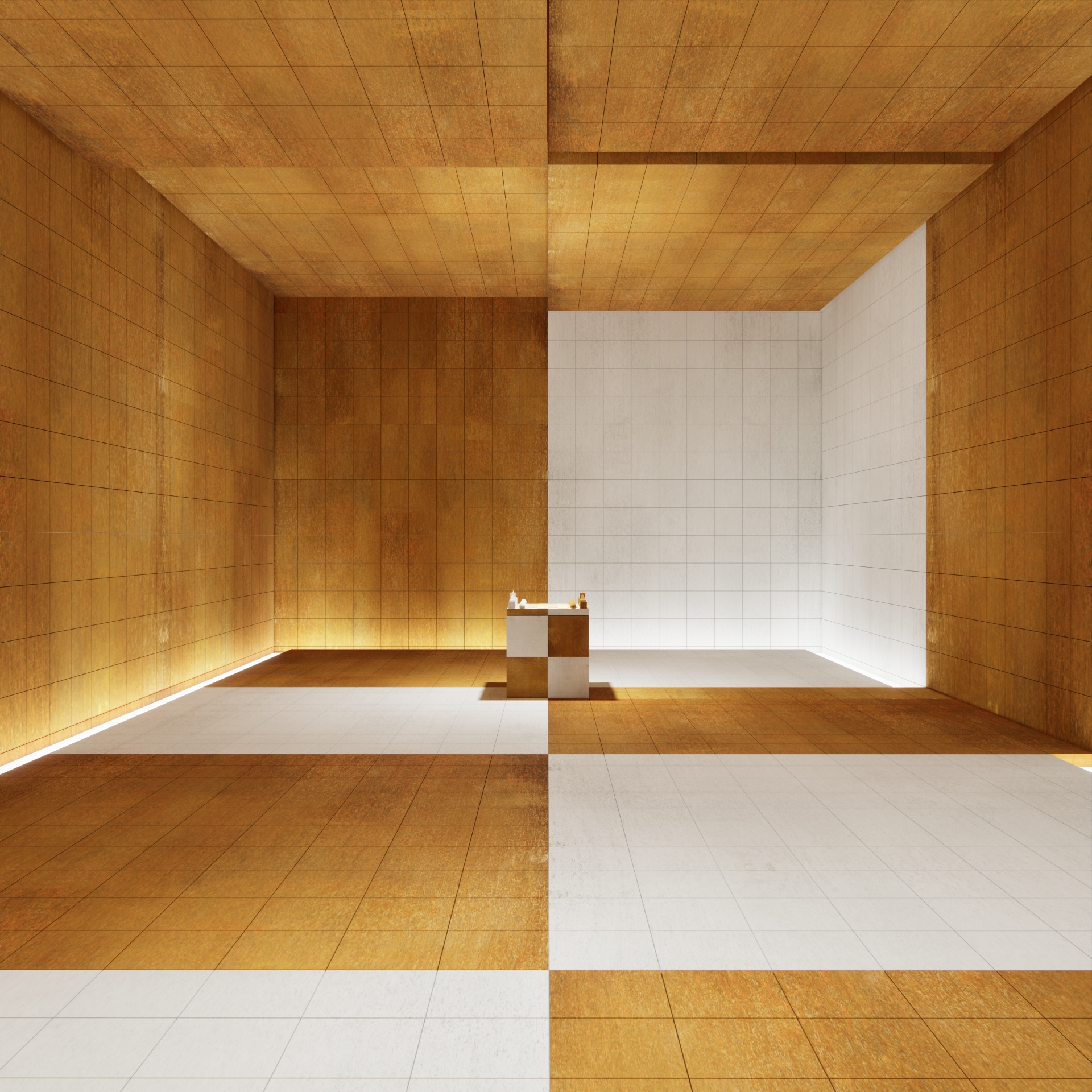 Could you reveal a bit of your current projects or future development?
At the moment, I am focused on collaborating with other designers and brands to create products and images. Recently, I had the opportunity to activate the EXIT Room concept in the physical world. I designed a VIP Room sponsored by an LVMH brand, Volcan Tequila, for the Senza Fine after party, which was part of New York Fashion Week. Also my new installation just exhibited at W Hotels Miami as a part of Miami Music Week. The EXIT concept was used to create a unique and immersive experience for guests, and I'm thrilled with the results.
Currently, I'm working on an upcoming project designing a lounge for Don Julio at Coachella. I'm excited to bring the EXIT aesthetic approach to this project and create an unforgettable experience for festival-goers.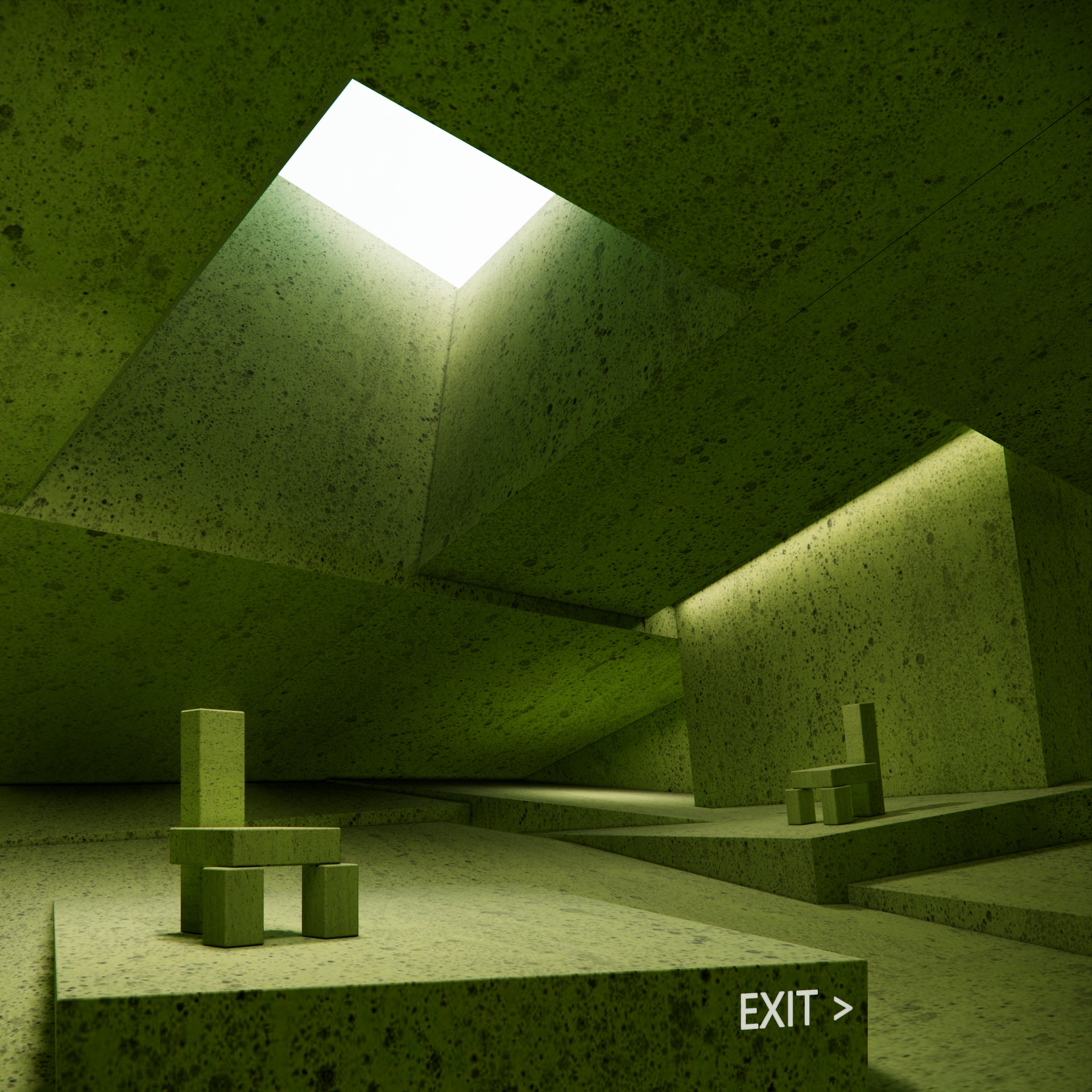 Looking ahead, I believe we'll see more of these types of collaborations and projects in the coming months. I'm always looking for new opportunities to push the boundaries of design and I believe that working with other creatives is a great way to achieve this.