As a child, Iman El Zeky was exposed to many different countries and cultures. Born in Paris, to a Colombian mother and Egyptian father, her interiors reflect her multicultural heritage, sense of adventure, and passion for travel, art, and culture. From training as a classical pianist at a young age to hone a sensitivity for aesthetic harmony that translates beautifully to interior design, to graduating with a degree in interior design and launching Iman El Zeky Studio in Hong Kong, she has also worked as a brand director in the luxury fashion and lifestyle industry to develop a keen eye for detail and a talent for storytelling. The talented visionary speaks to us on her creative journey and future plans.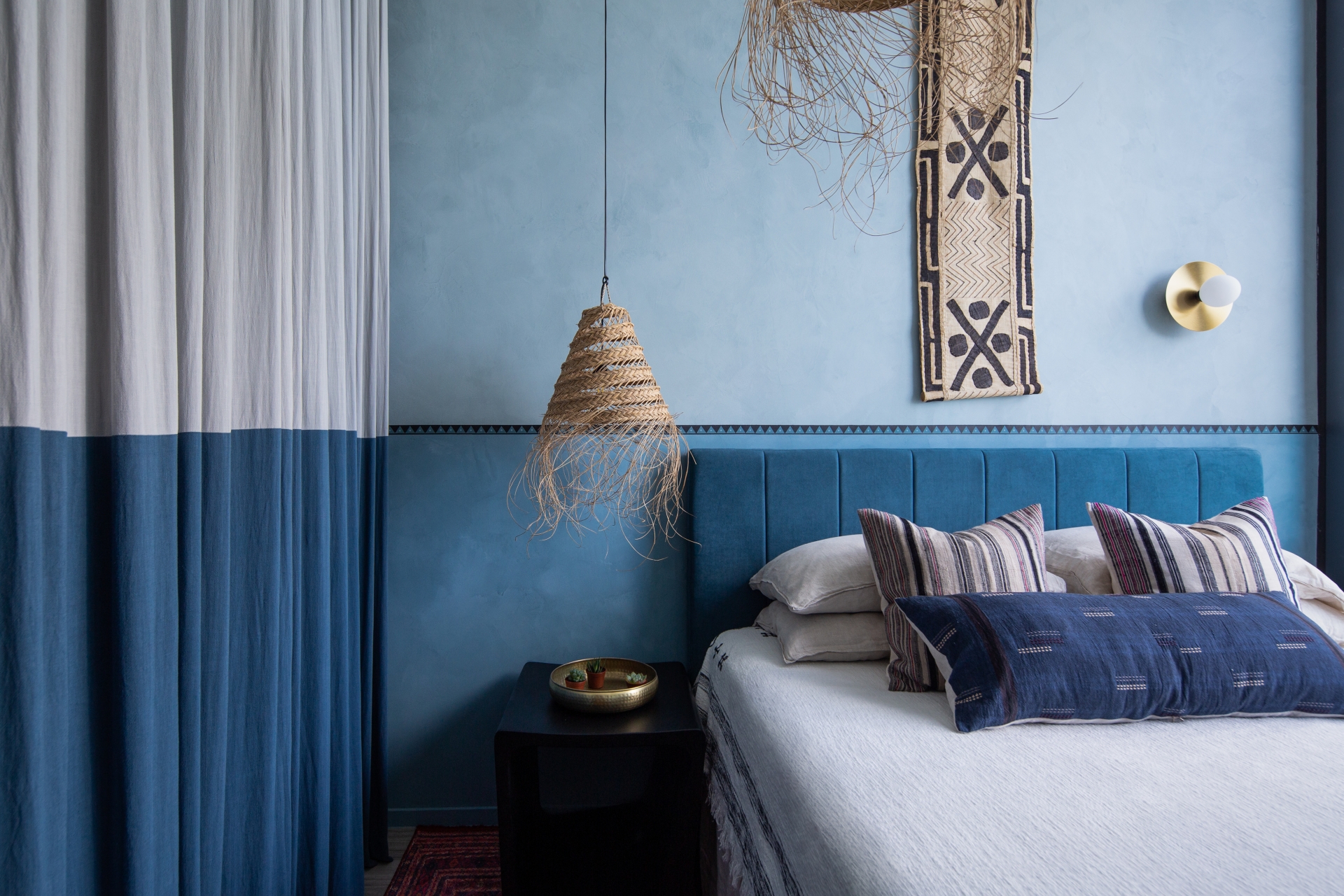 How do you balance work and life between Hong Kong and Paris? What traits about Hong Kong encouraged you to establish your business here?
Hong Kong is where I have established the Studio because I fell in love with its energy ten years ago. Today I believe that there is a clientele looking to slow down and redefine the way they live by creating a less standardised home or space for their brand. We offer them to design a meaningful interior, and a hand so they can feel free to express their own personality.
I love feeling inspired by the East and the West and travelling is part of my DNA. At the moment we have projects in Paris, Greece and Hong Kong. So we also have a team of architects in Paris and the jetlag can actually be an advantage. I like to have the freedom to work around the world and with an uncommon schedule. That allows me to focus on my creative work "in my creative bubble" when people are off work, and I can sometimes enjoy an exclusive day time with my daughter, avoiding queues to museums when people are at work.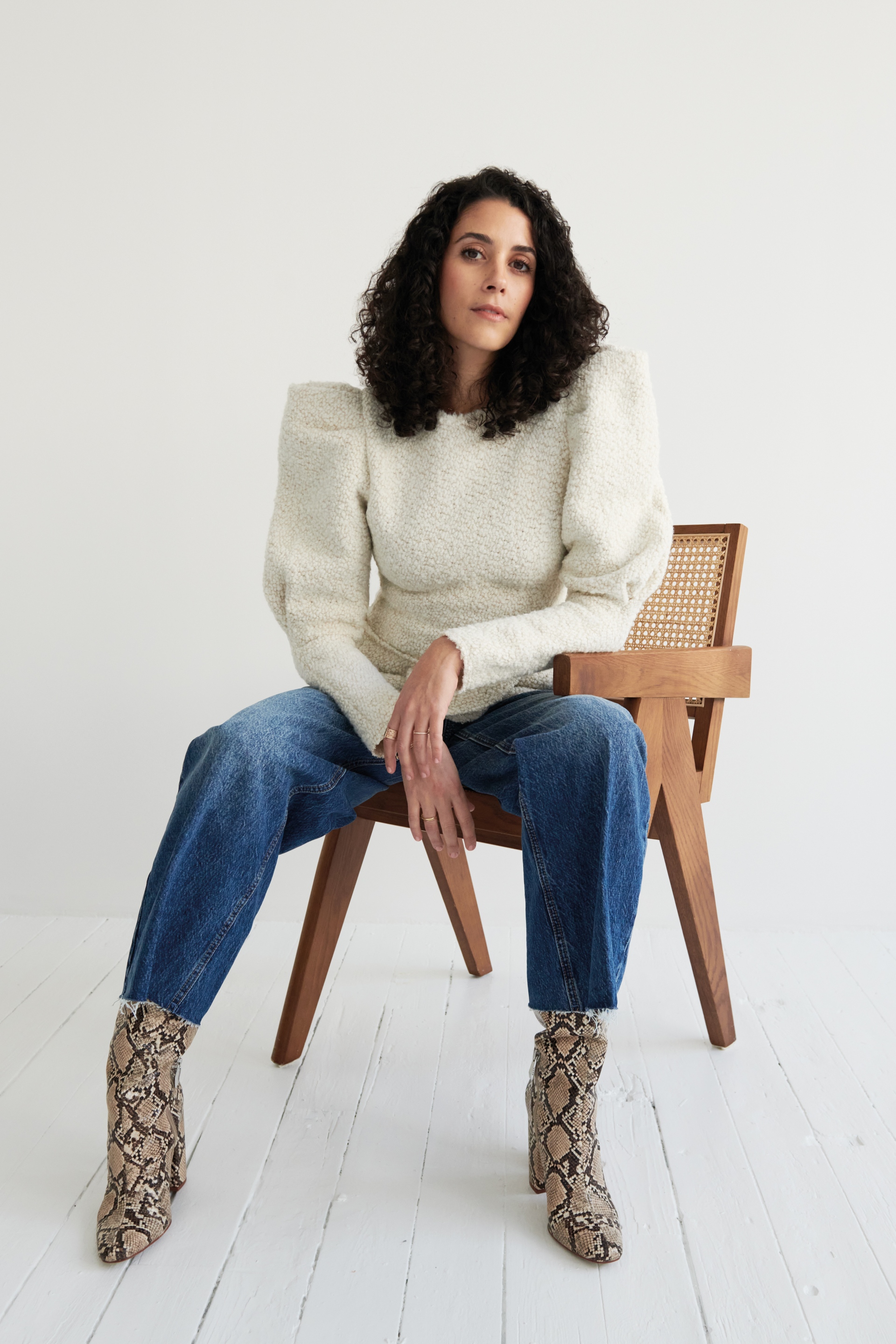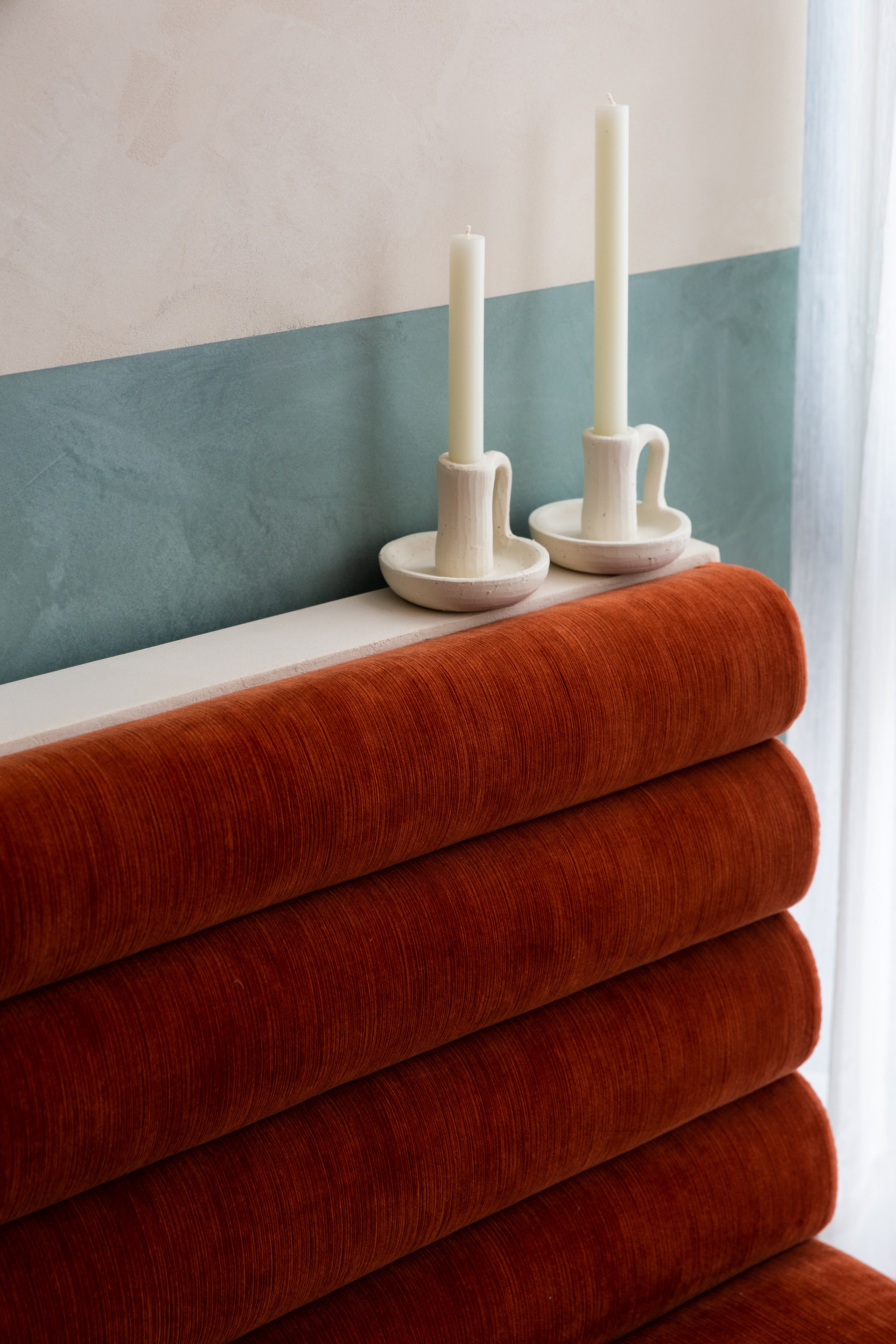 How would you describe your aesthetic approach and yourself as an interior designer? How did you develop your signature style?
My signature is to bring together materials and motifs from different parts of the world, mixing the vintage and contemporary, to create a distinctive look that defies classification. As an interior designer I try to create interiors that encourage harmony and elevate the spirit; places that tell a unique story. I really believe that a bespoke interior can change one's life by creating a mood, new functional spaces and a comfort of your own. I like when a space makes you feel at ease, no matter the budget. I embrace the "awkward" and always love a piece of conversation or an element of surprise in the room.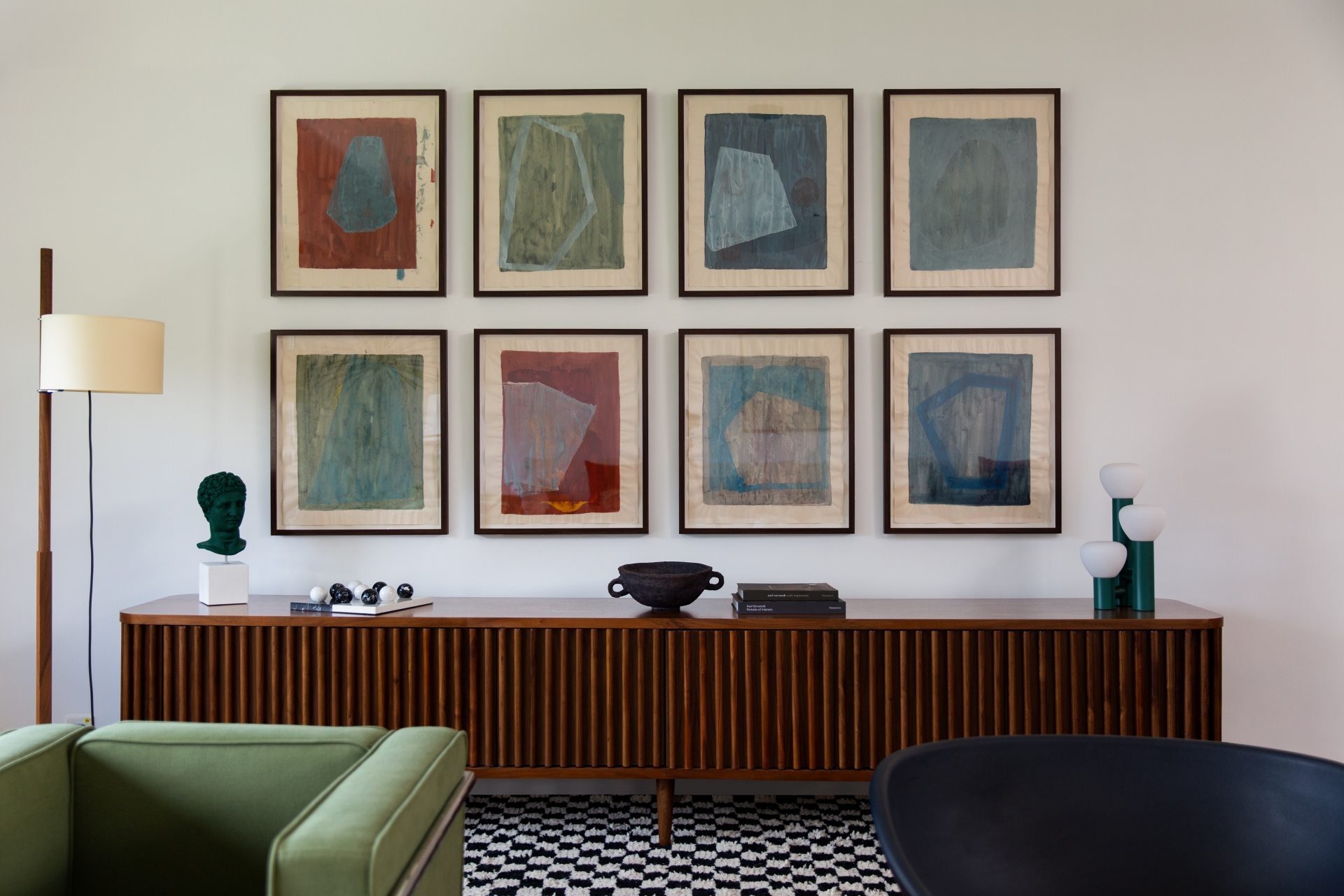 What inspires you in life and subsequently influences your designs?
My travels since I was a child and music remain my main inspirations. Weaving together different cultural and aesthetic influences, we try to create atmospheric, dynamic interiors that express the owner's personality or a company's brand's values. I count French home décor legend Madeleine Castaing, avant-garde designer Charlotte Perriand, and Mexican colour block architect Luis Barragán as some of my greatest influences.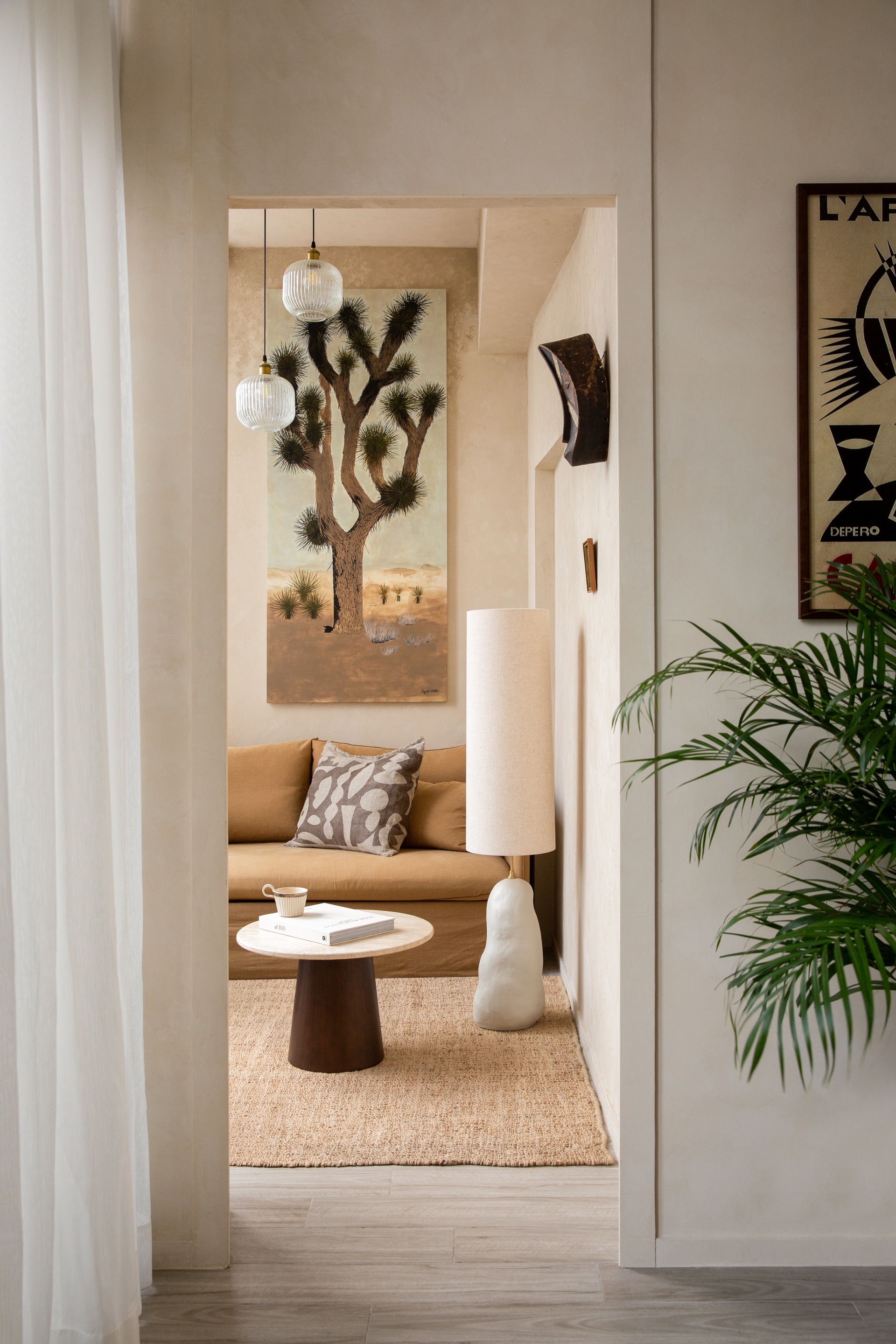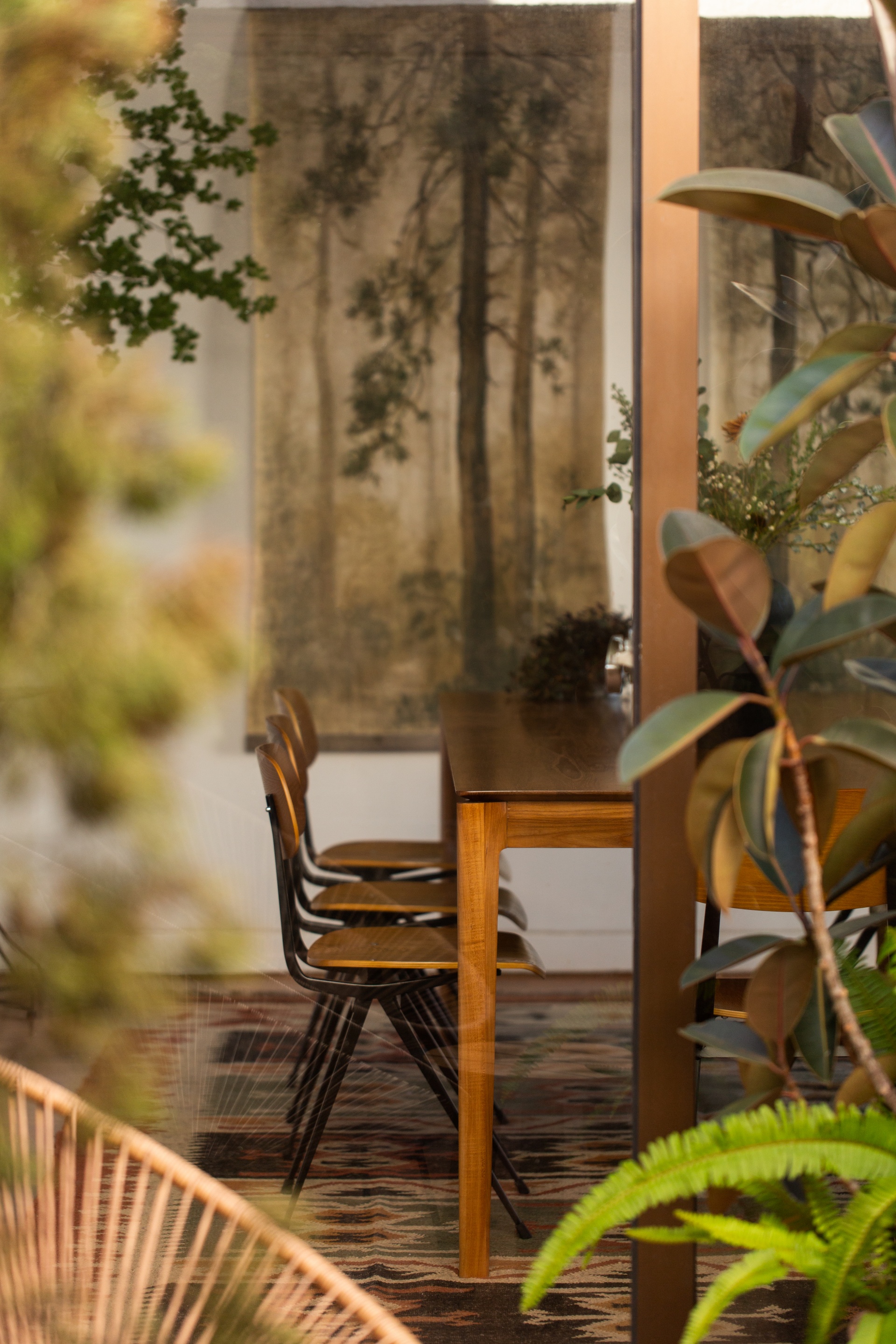 Is there a specific workflow that you always follow for each project?
Clients usually need guidance through the design process. It's an investment for them, budget-wise but also in terms of time and energy. So I take time to help my clients to discern their lifestyle preferences and aspirations, then develop a design narrative based on their needs and desires. We study the architecture, we spend a lot of time on the 2D layout to optimise each square inch. Then we moodboard each key area to create a unique mood until we get to the right balance and harmony. We love to tailor-make furniture, lighting and to curate artisans and artists to bring a personal spirit to a space. We render all our projects to share the same vision with our clients and finally we select materials. As a result, we want to create experiential spaces that evoke a sense of joy or tranquillity.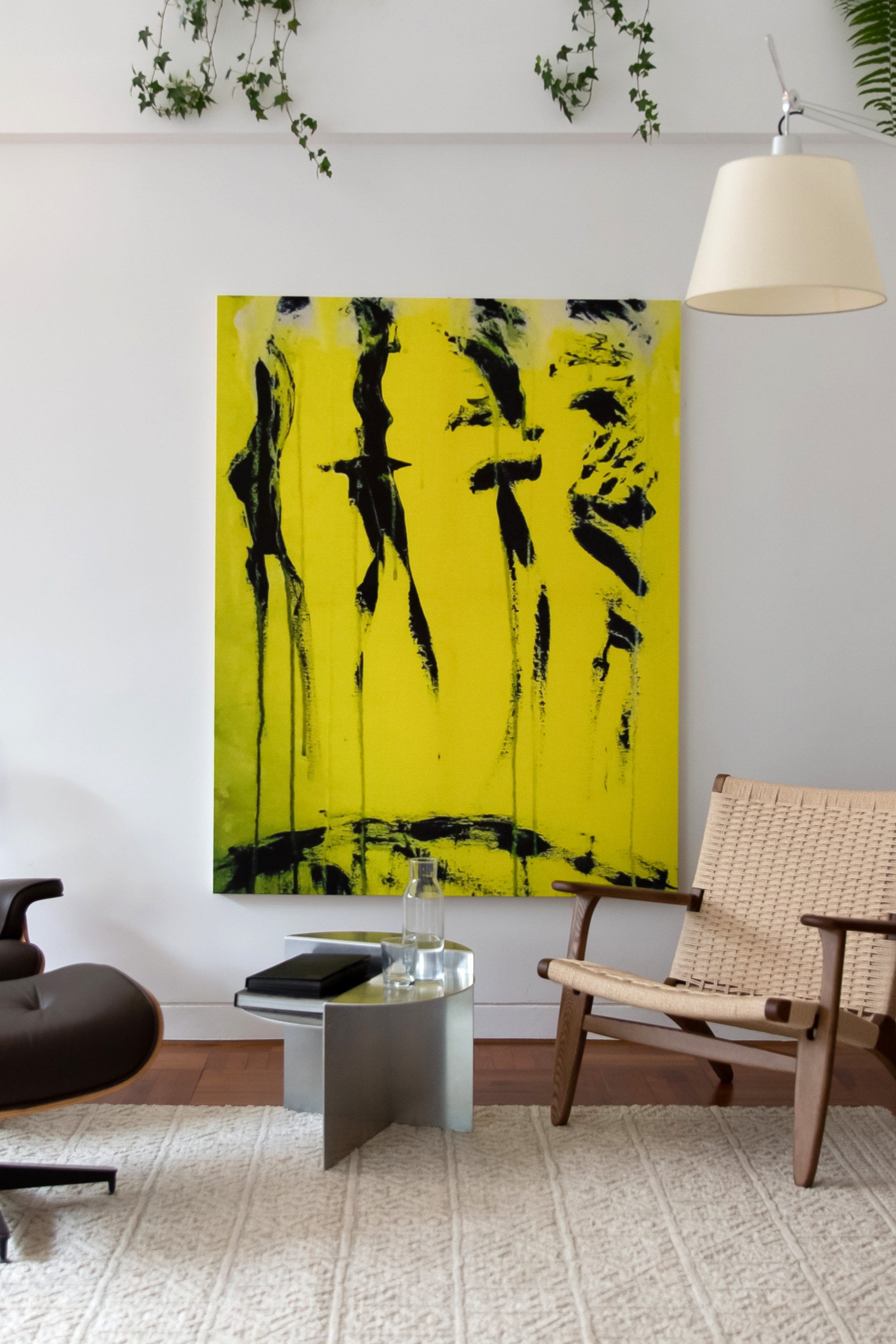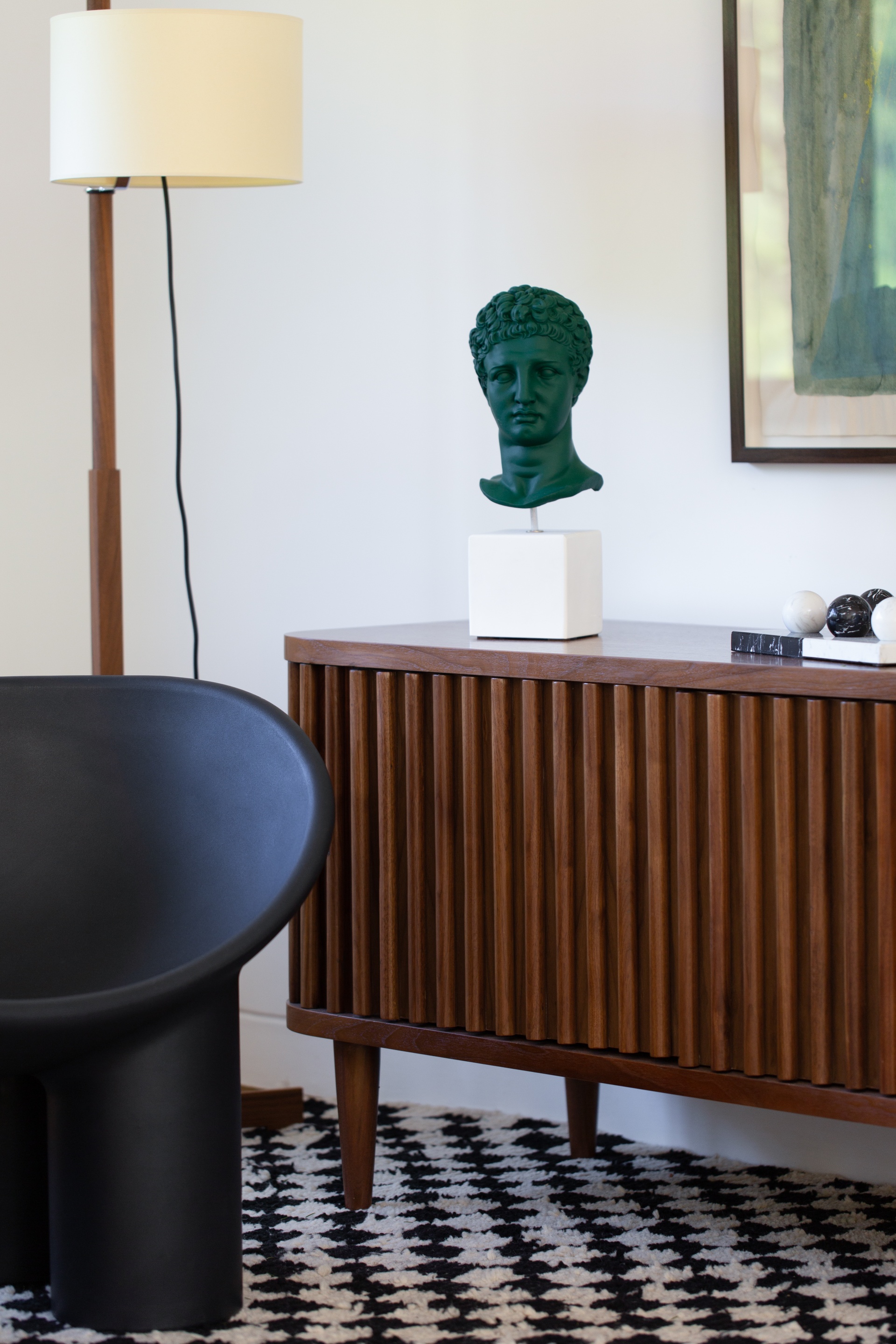 What is the most rewarding aspect of the design process?
Attention to detail and the celebration of outstanding art guide my design philosophy, so the Studio always works with established furniture makers, craftspeople, and artisans to create one-of-a-kind décor and tailor-made solutions for our clients. The Studio also champions emerging talent by sourcing and commissioning work by new artists and craftspeople from around the world exclusively for our projects. I love collaborating with them. Currently, we are working on a three metres long ceramic piece with a ceramist for a project...(very exciting!)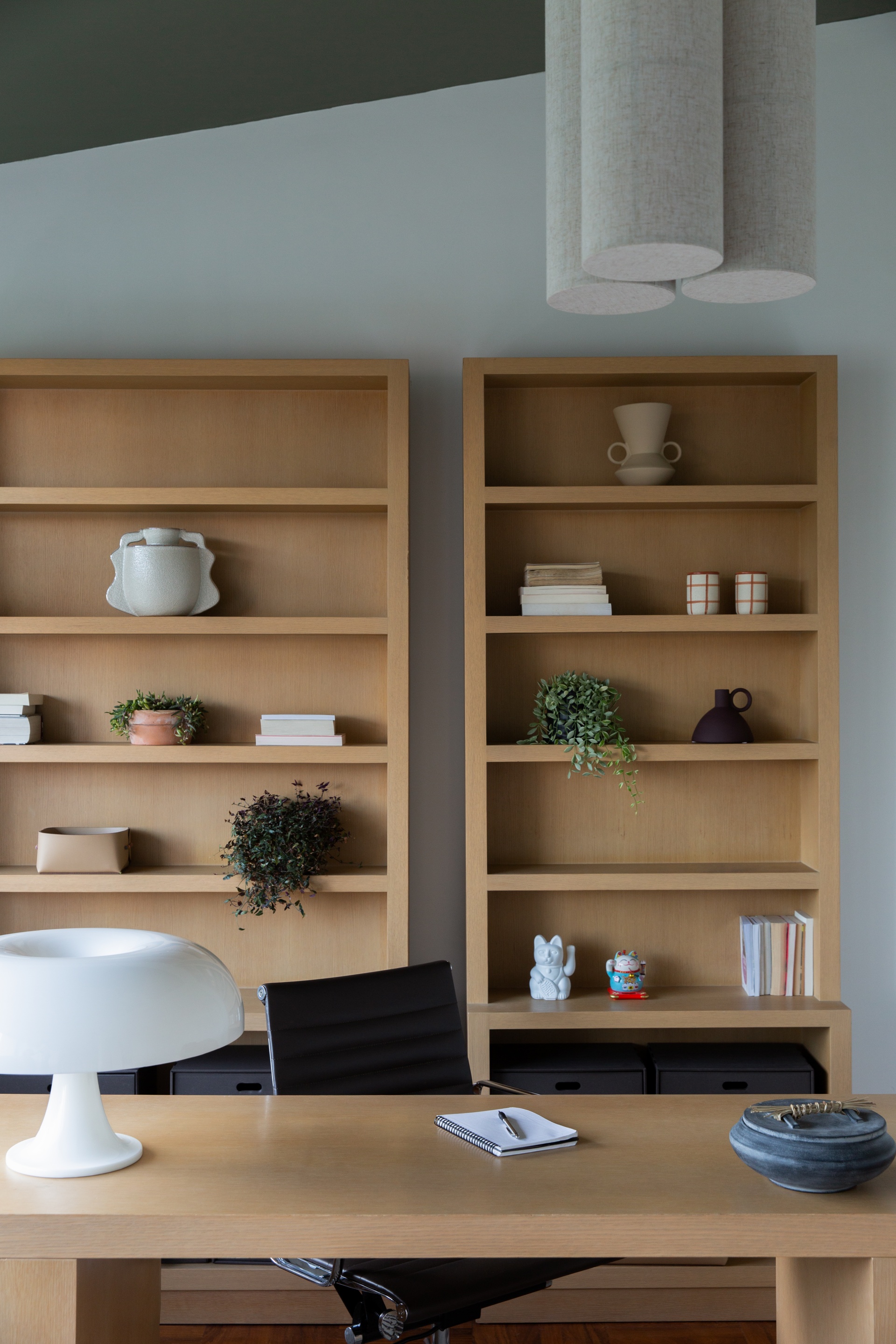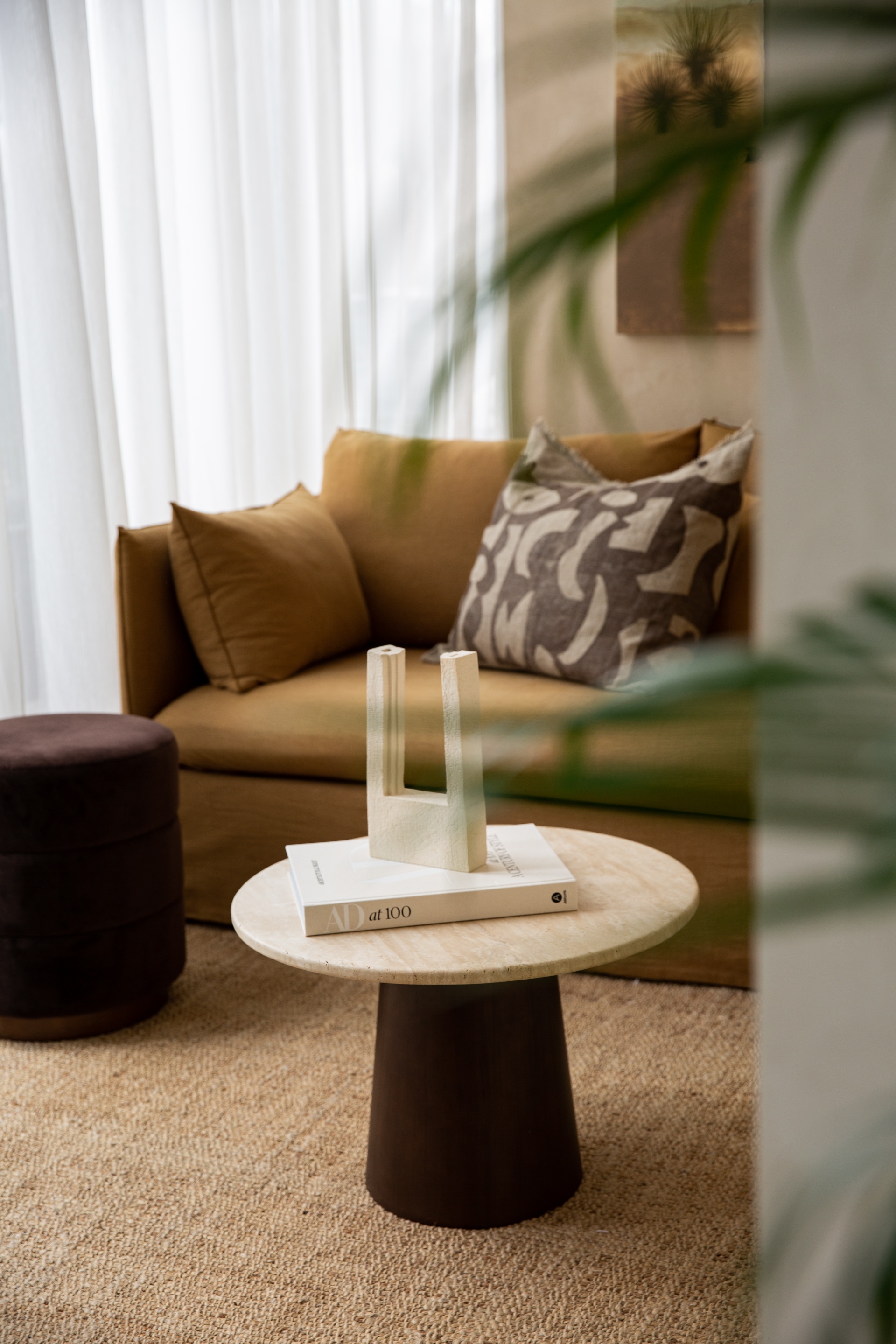 Is there anything in particular about the design field that you wish you knew when starting your business?
I did and still underestimate how much my past experience as a brand director is useful in my daily life today. Designing is about creativity but it is also very much a complex and long process, building trust with the clients, managing a budget, deadlines, architectural constraints, contractors, being a problem-solver in general, not only to sell nice images to clients but to make them a reality. This is the service clients can expect us to deliver.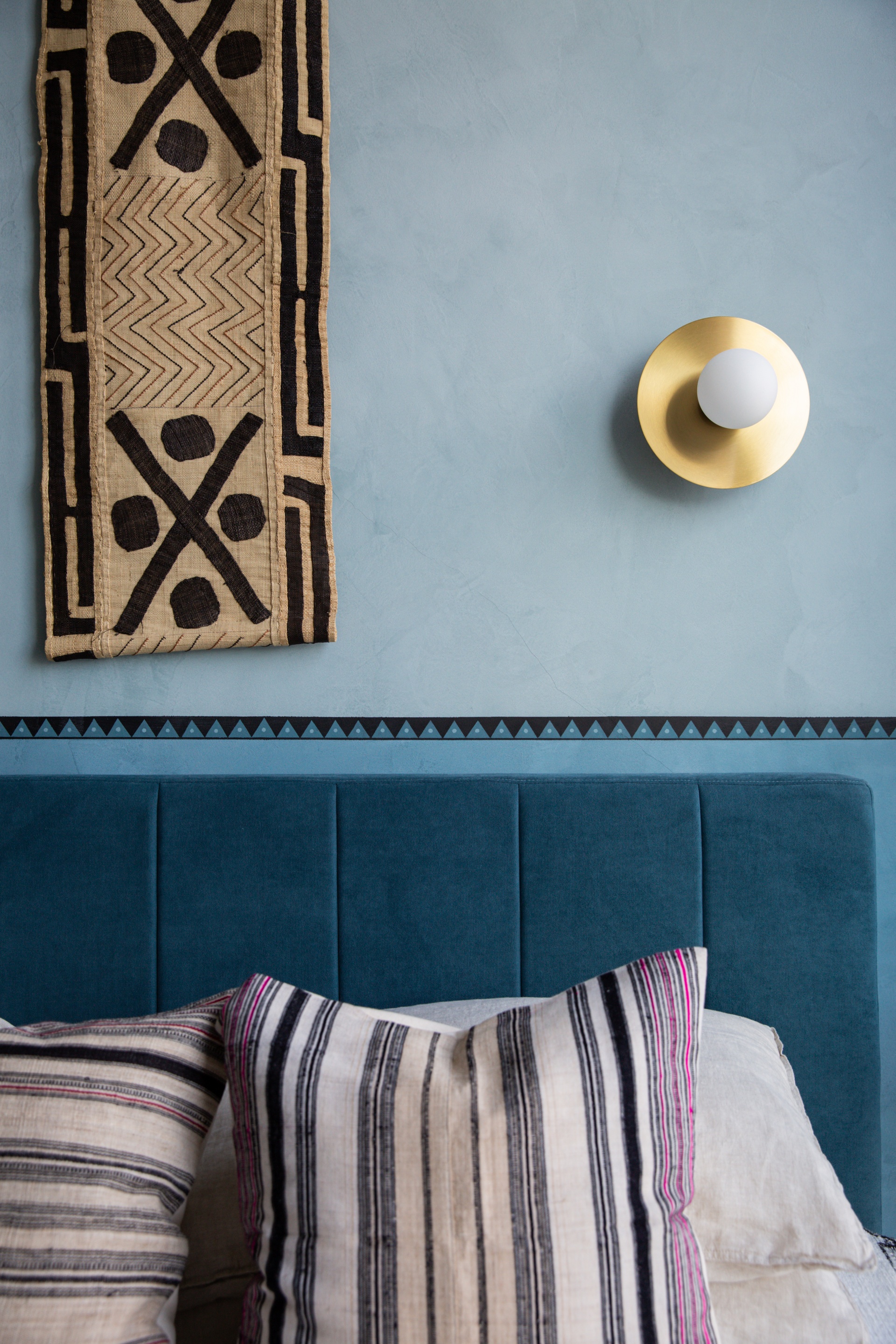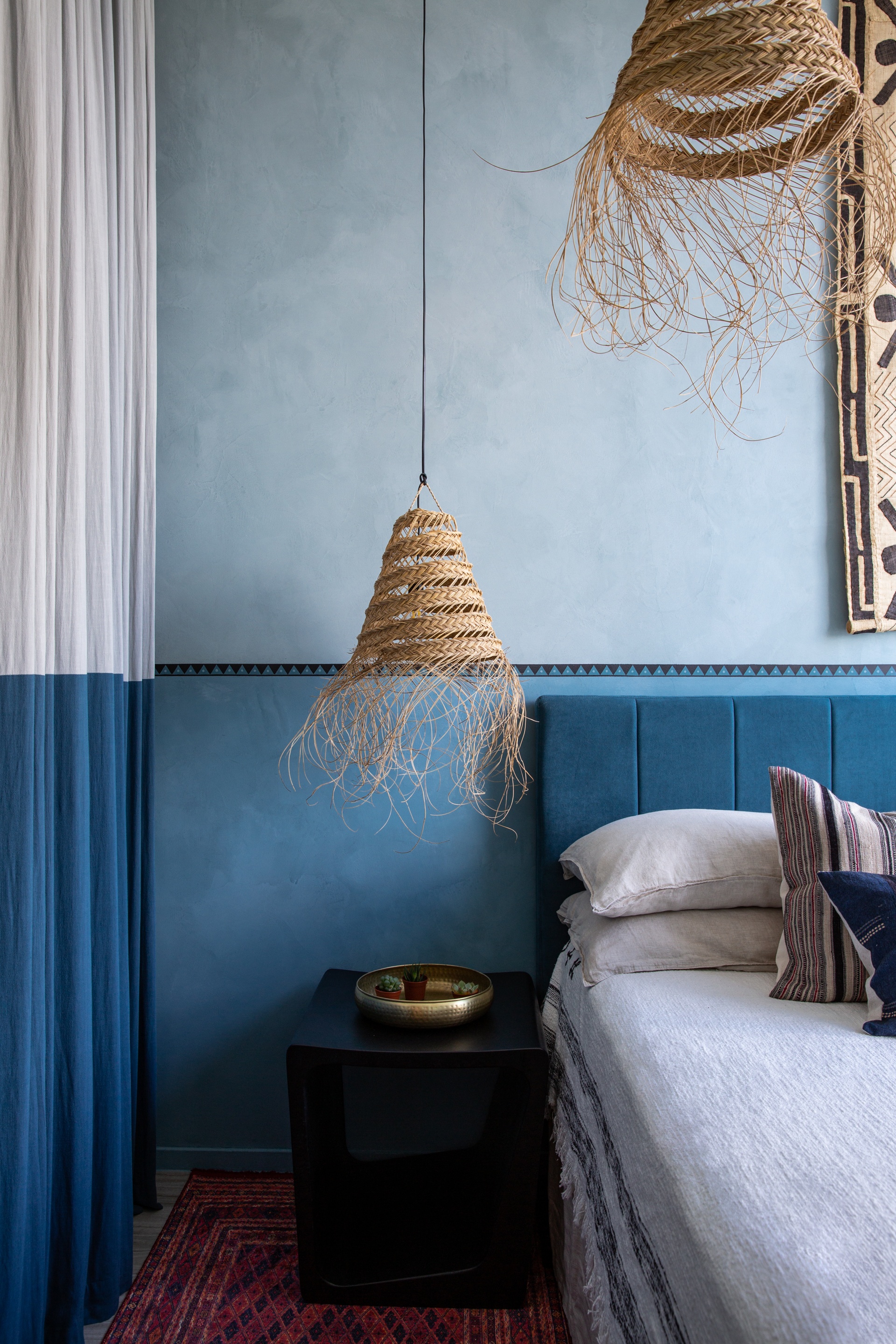 What can we expect from Iman El Zeky Studio in the near future? What is your dream project?
My dream project is definitely to keep working with clients that trust me to take daring risks, go beyond the known, and create spaces that are timeless, personal, and inspiring. We are currently working on a historical building in France. Having grown up in the outskirts of Paris, this is already a dream. I worked for a decade in the luxury and F&B industry, so I hope the Studio will be able to design a retail or F&B project one day in the near future.