Living in different countries will always no doubt leave an indelible influence on ones' aesthetic vision and life pursuits. Whether this is a subconscious shift in perception or an inadvertent transformation that grows over time, the accumulated life experience will slowly but gradually, form a unique mark on the blueprint of each home. For the homeowner of this residence who lived in Canada for almost a decade before relocating back to Taiwan, his mission was to find an abode with a deep-rooted connection to the outdoors for his wife and two kids. It was love at first sight when he saw this place, located in Taipei's Da'an District – a very peaceful residential area with an extensive school network. With approximately 2,400 square feet of interior space and a 860 square feet garden, the ceiling of the ground floor and the basement boast 3.6metres of height, resulting in an extremely rare structure in Taipei. Taiwan-based ECRU Design Studio - headed by its creator and former antique dealer, Jin Chen, was employed to redesign the spectacular space, reminiscent of an ancient temple that has faded from the traces of time, with every detail of light from its roots, with his unique vision.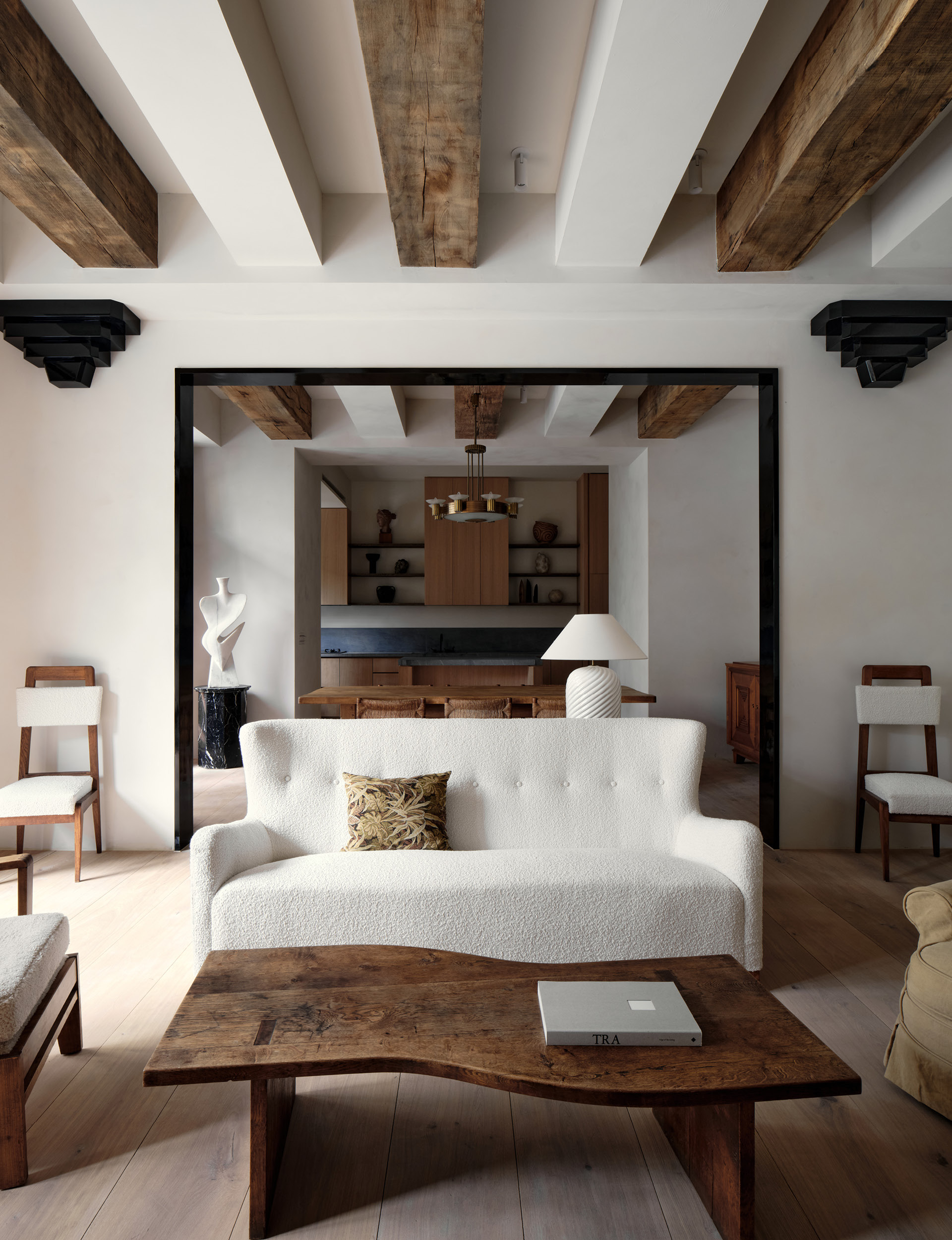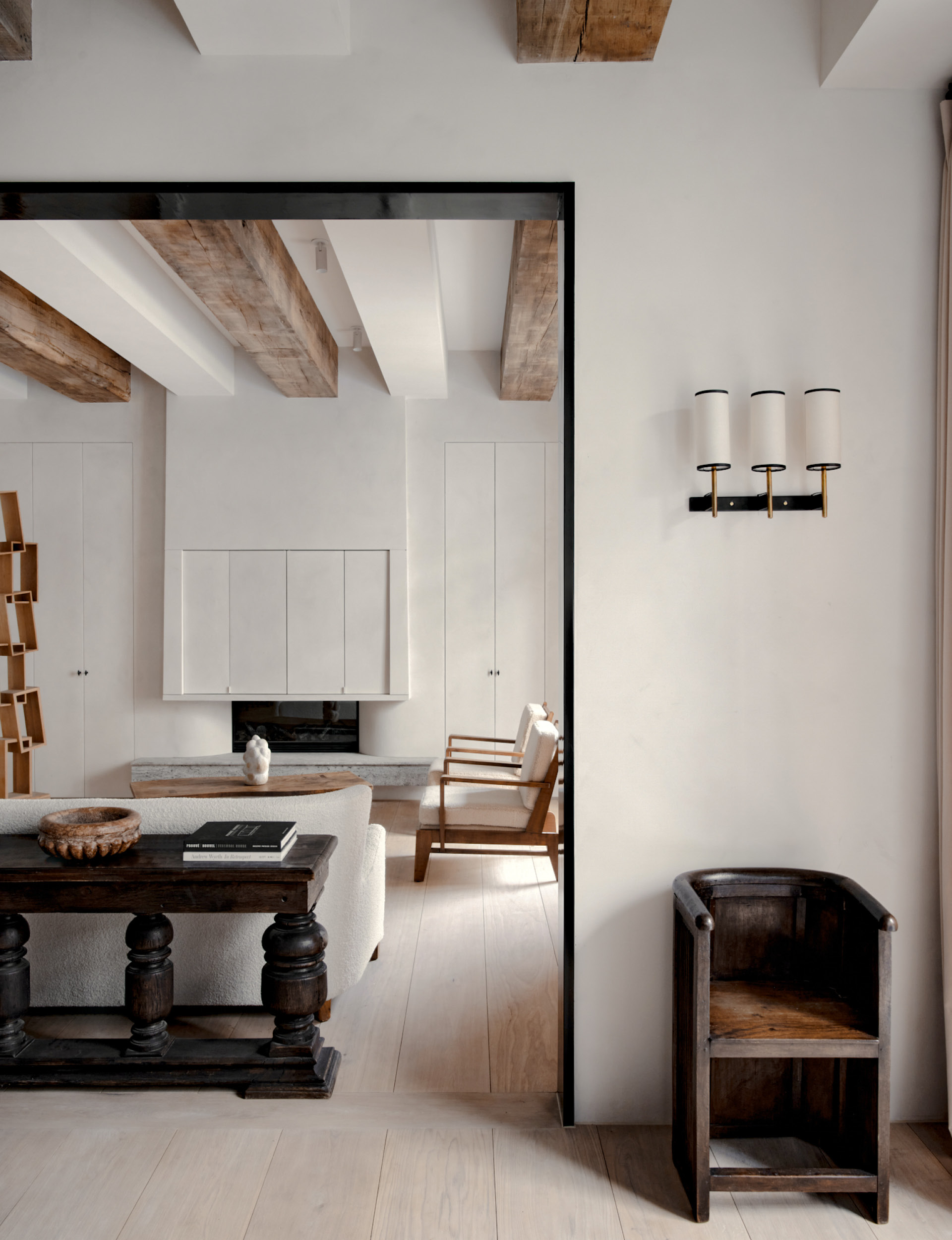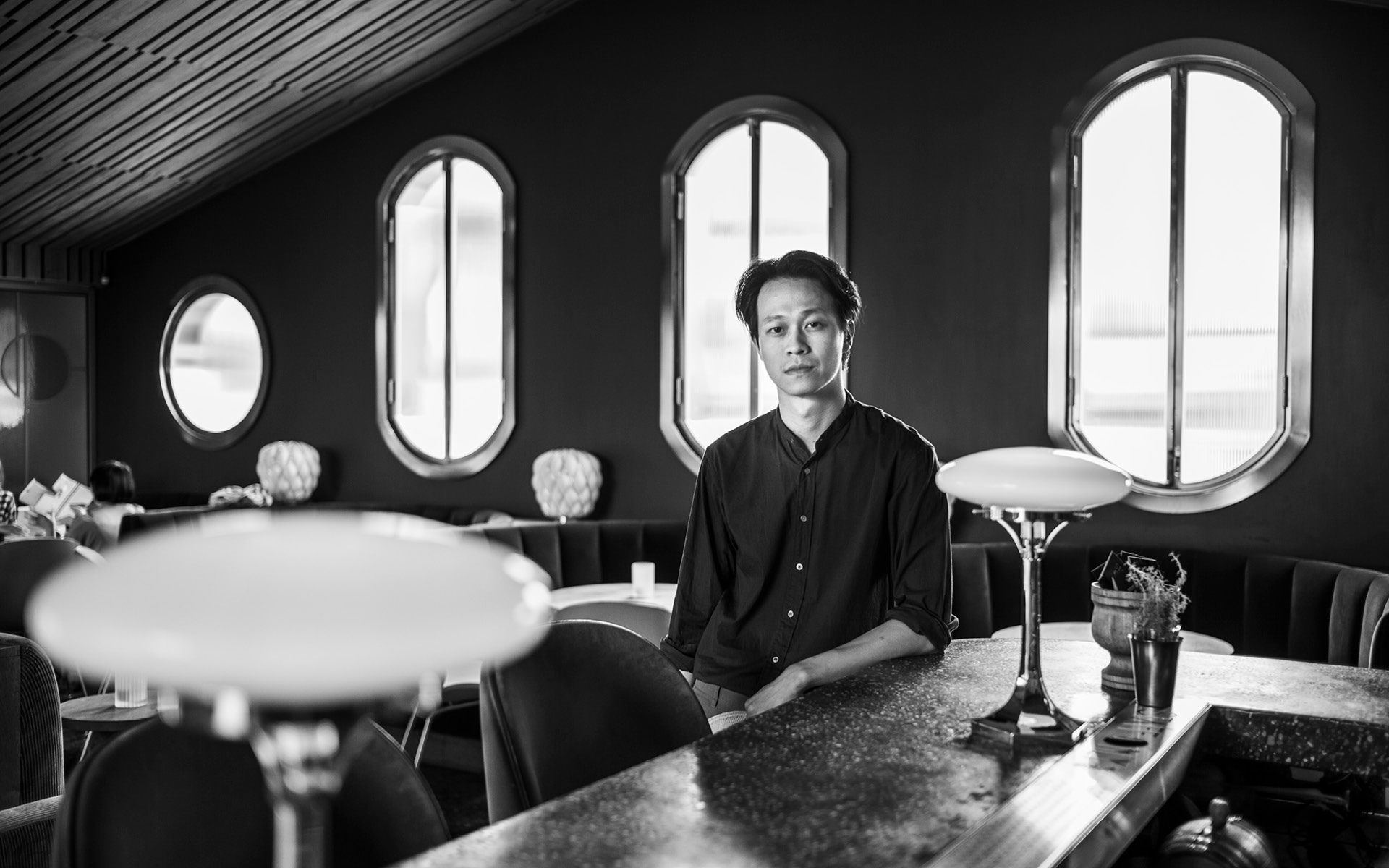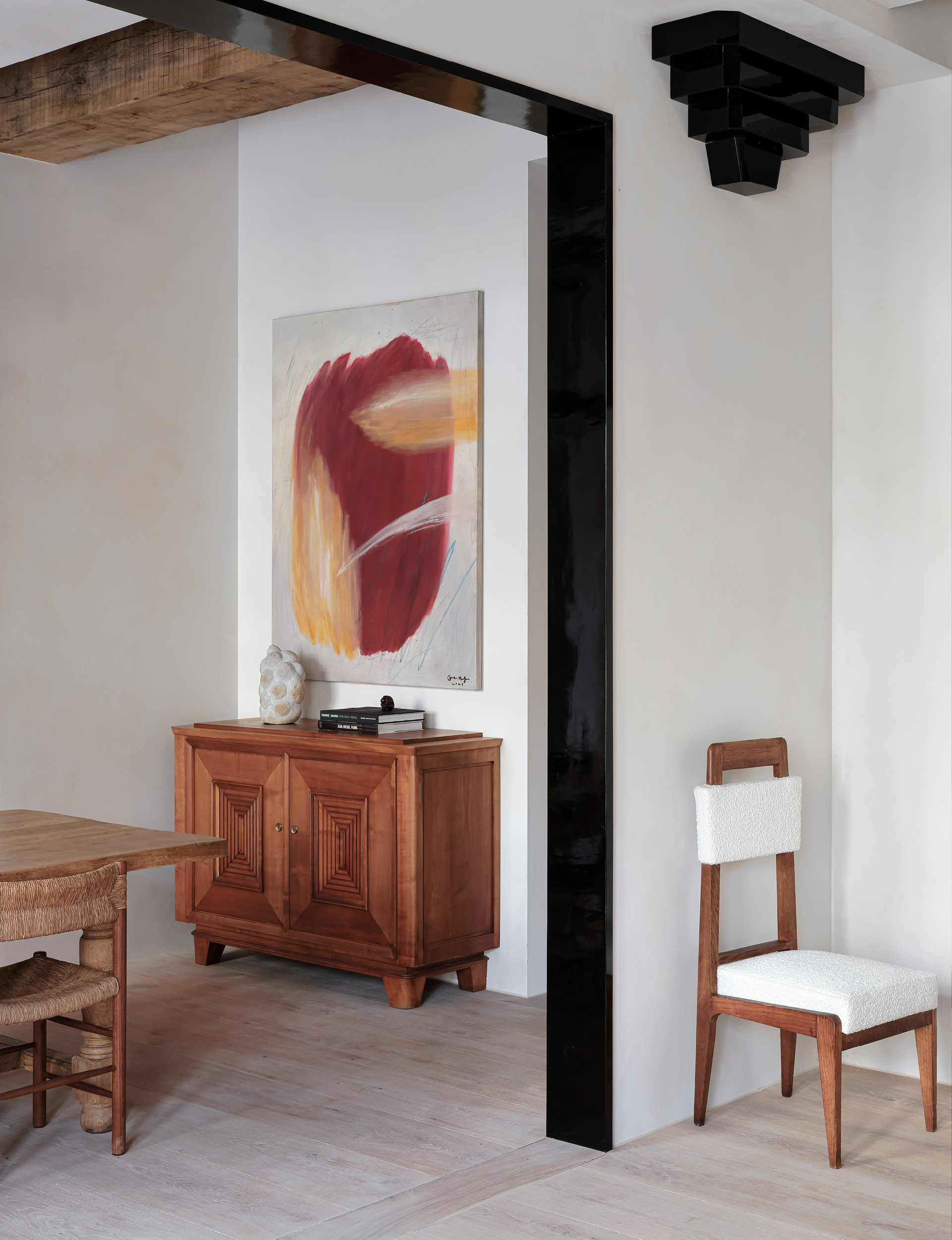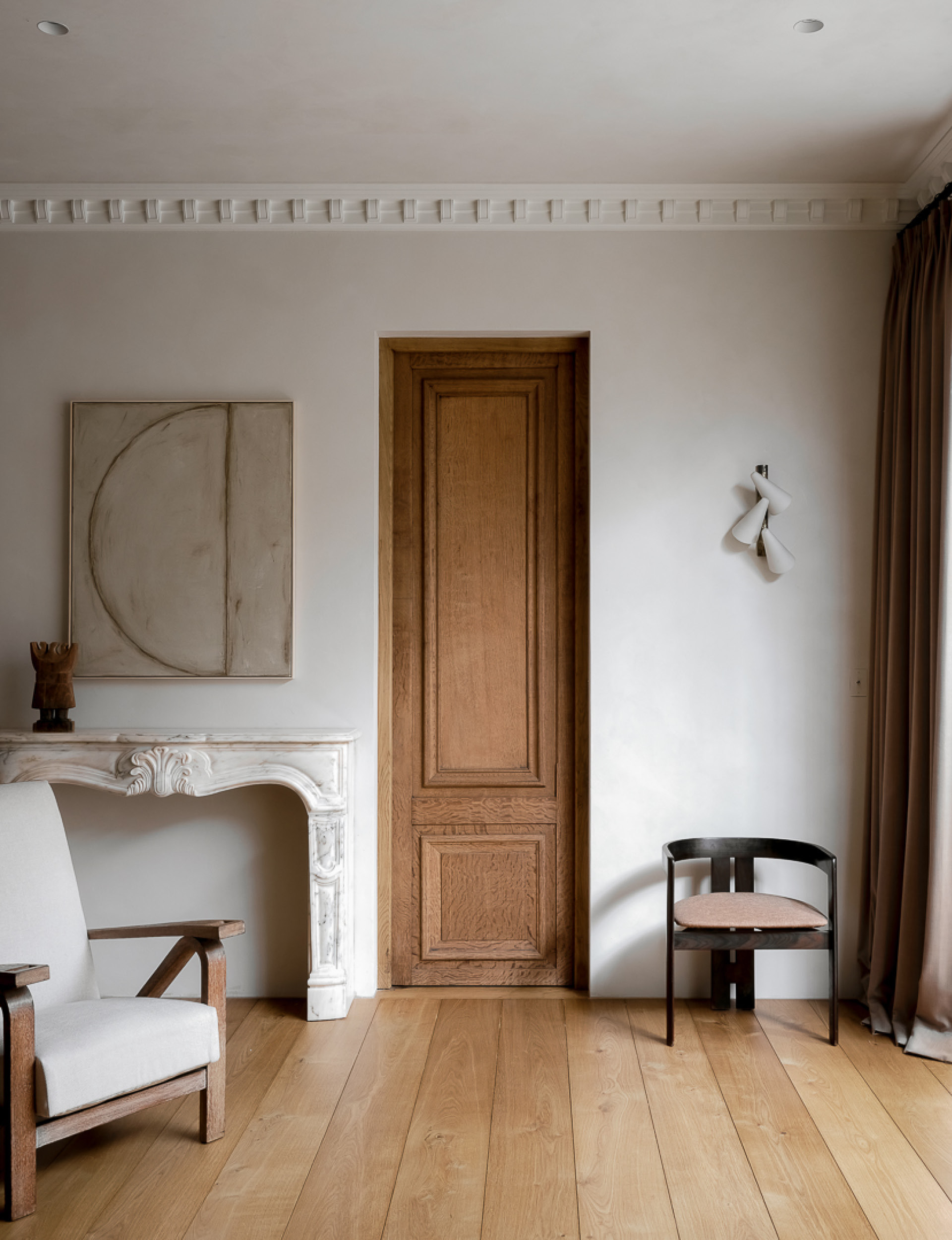 This three-storey detached building encompasses four bedrooms. Each corner is a testament to the experience of the owner and the ingenuity of ECRU Design Studio's skillful alternation of old and new through soft tones and tactile materials. Living in the space is reminiscent to roaming around several countries on a daily basis. Reveals Chen, "We define our style as decorative minimalist. Our design process is about adding layers and layers but paring back to the minimum at the same time, to create simplicity and achieve a sense of harmony." The designer continues to explain how they have tried to mix materials, colours and textures, such as wood and white beams, antique limestone floors with new oak flooring and contemporary furniture with vintage pieces. Iconic Italian and French mid-century furniture and standouts include a pair of Rene Gabriel armchairs in the living room, an antique French table with vintage 50's Italian chandelier and Charlotte Perriand Rush dining chairs, wall scones by Arlus in the dining room, circa 1960s Olavi Hanninen stools in the kitchen, and in the master bedroom, Saori wall lamps by Kazuhide Takahama and a Pierre Chapo reading chair. Meanwhile, the ceiling beams alternate between timber and polished plaster, tapping into the profound mix of old-meets-new throughout the abode.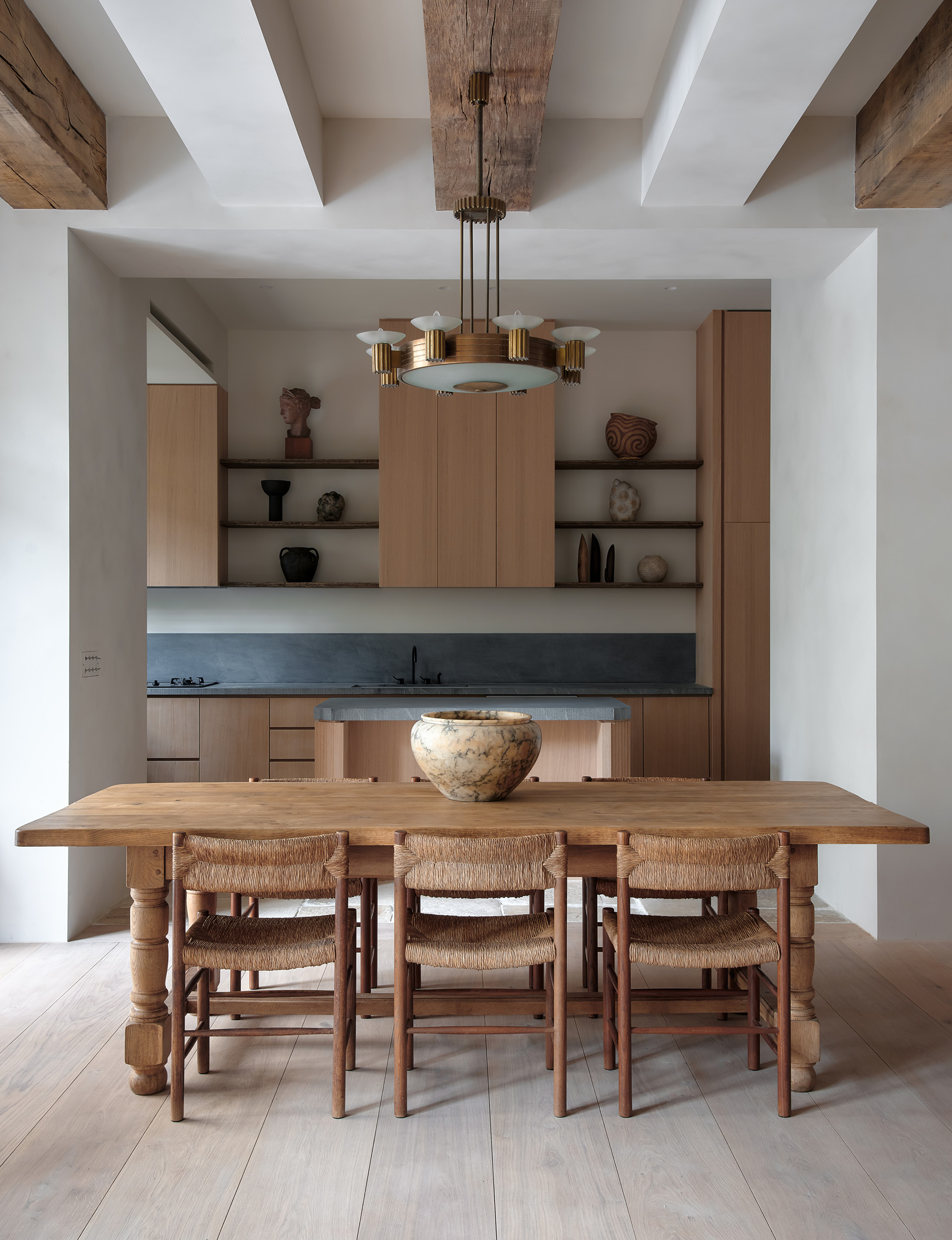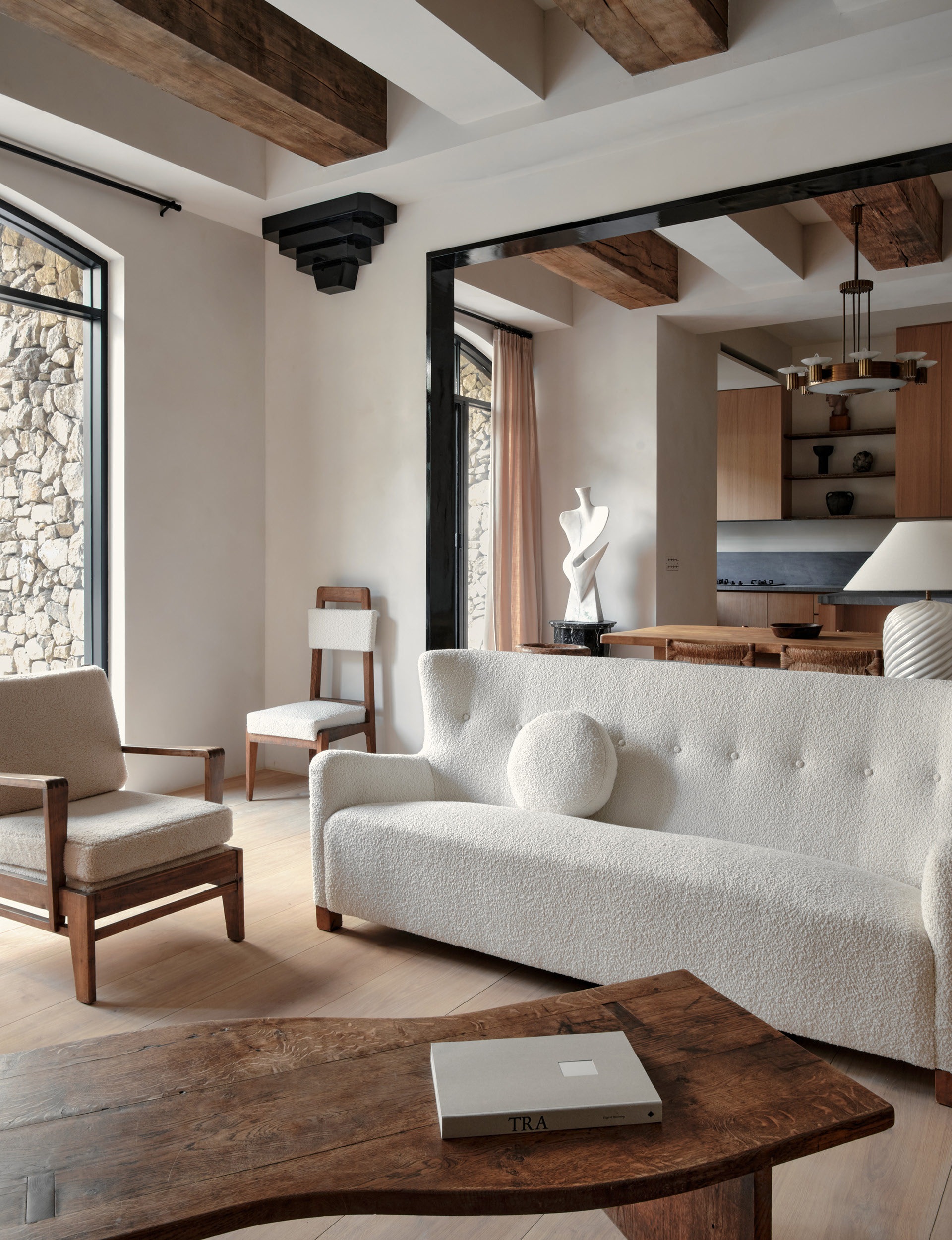 "Symmetry and contrast are something we want to emphasize. Proportion and scale are also very important in our design philosophy," Chen continues. Case in point is the living room and dining room of the house, connected by a well-proportioned art gallery. The door frame and two special wall lamps are painted with a black, oil-based gloss paint, which induce a harmonious and alternating aesthetic charm from the stucco decor of the rest of the house. Ultimately the overall effect of this home is as down-to-earth as it is impactful, carefully amalgamating international influences and styles to create a charming world of its own filled with rustic warmth and a European design sensibility for this family to enjoy and enrich themselves. Indeed, they are living the dream while right at home.