Founded in 2008 by Johannes Karlström and Cristiano Pigazzini, Note is a Stockholm-based design studio working across the fields of architecture, interiors, products, graphic design and design strategy. Now comprising a large and varied team of designers, Note has grown to become one of the most internationally admired names in Scandinavian design, working with a wide range of international design brands and winning a steady stream of design awards.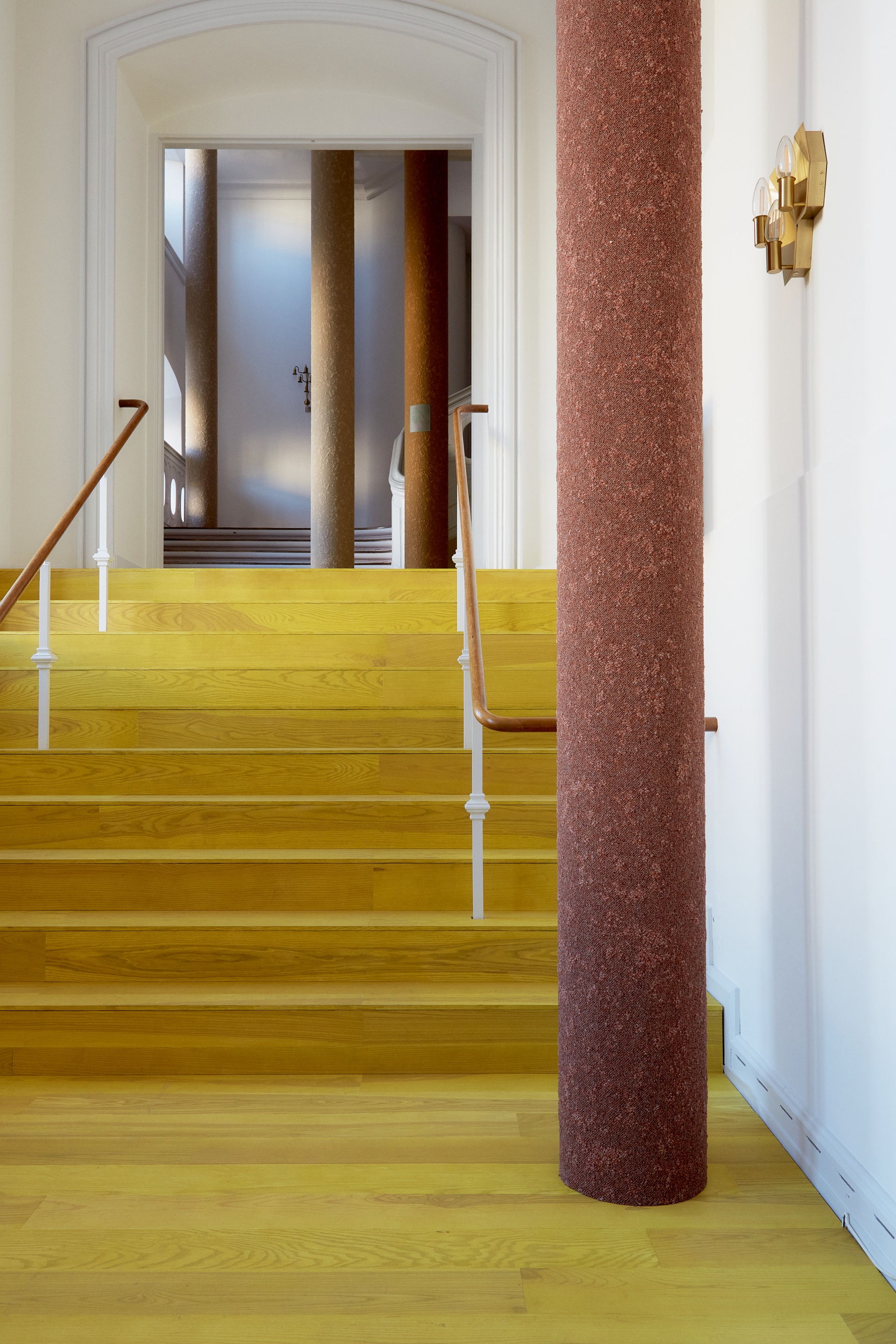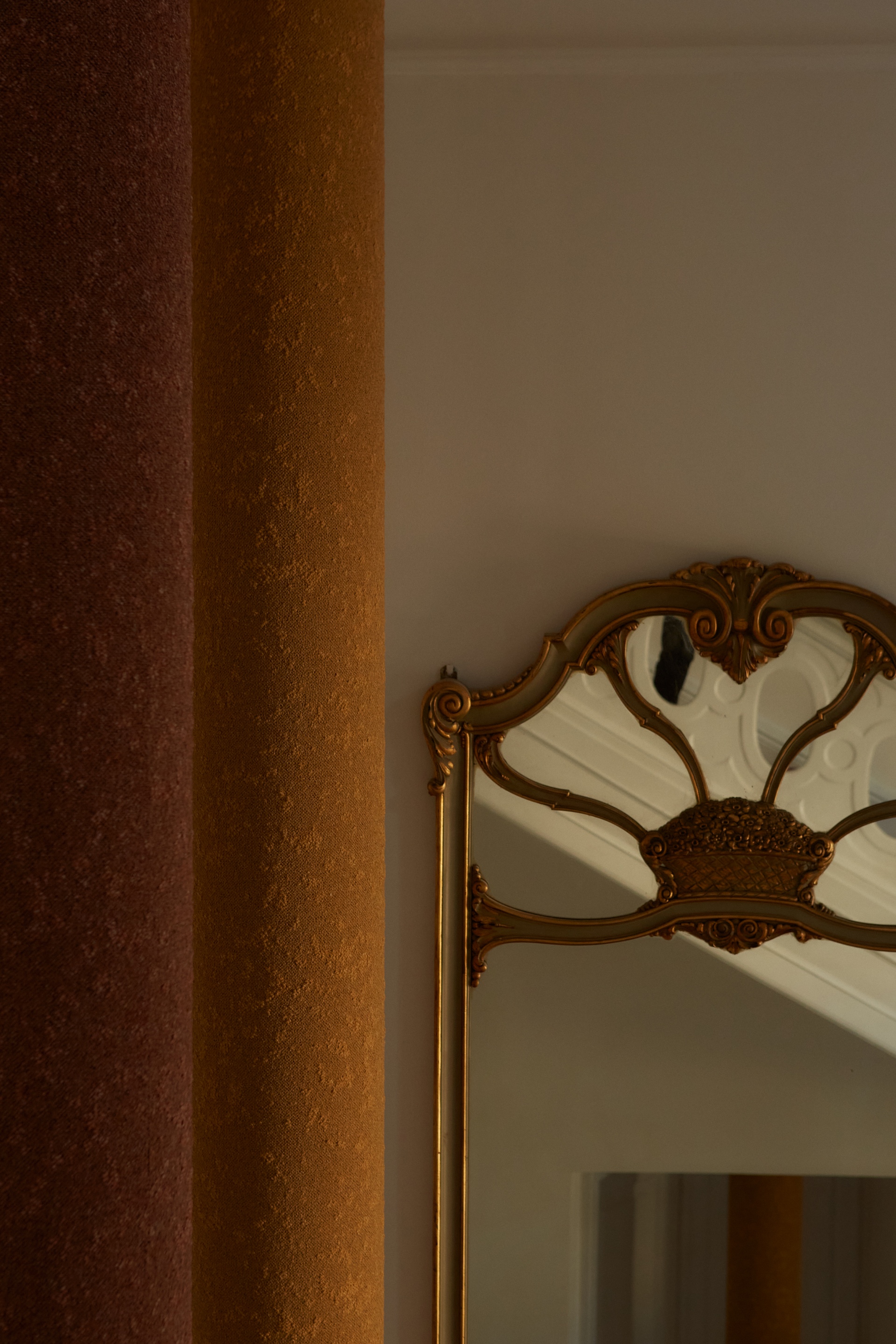 Tarkett is a global leader in innovative flooring and sports surfaces with a history dating back 140 years. Offering a wide range of products including vinyl, linoleum, rubber, carpet, wood, laminate, artificial turf and athletics tracks, the group serves customers in more than 100 countries across the globe. Committed to the circular economy and to reducing its carbon footprint, the Group has implemented an eco-innovation strategy based on Cradle to Cradle® principles, fully aligned with its Tarkett Human-Conscious DesignTM approach.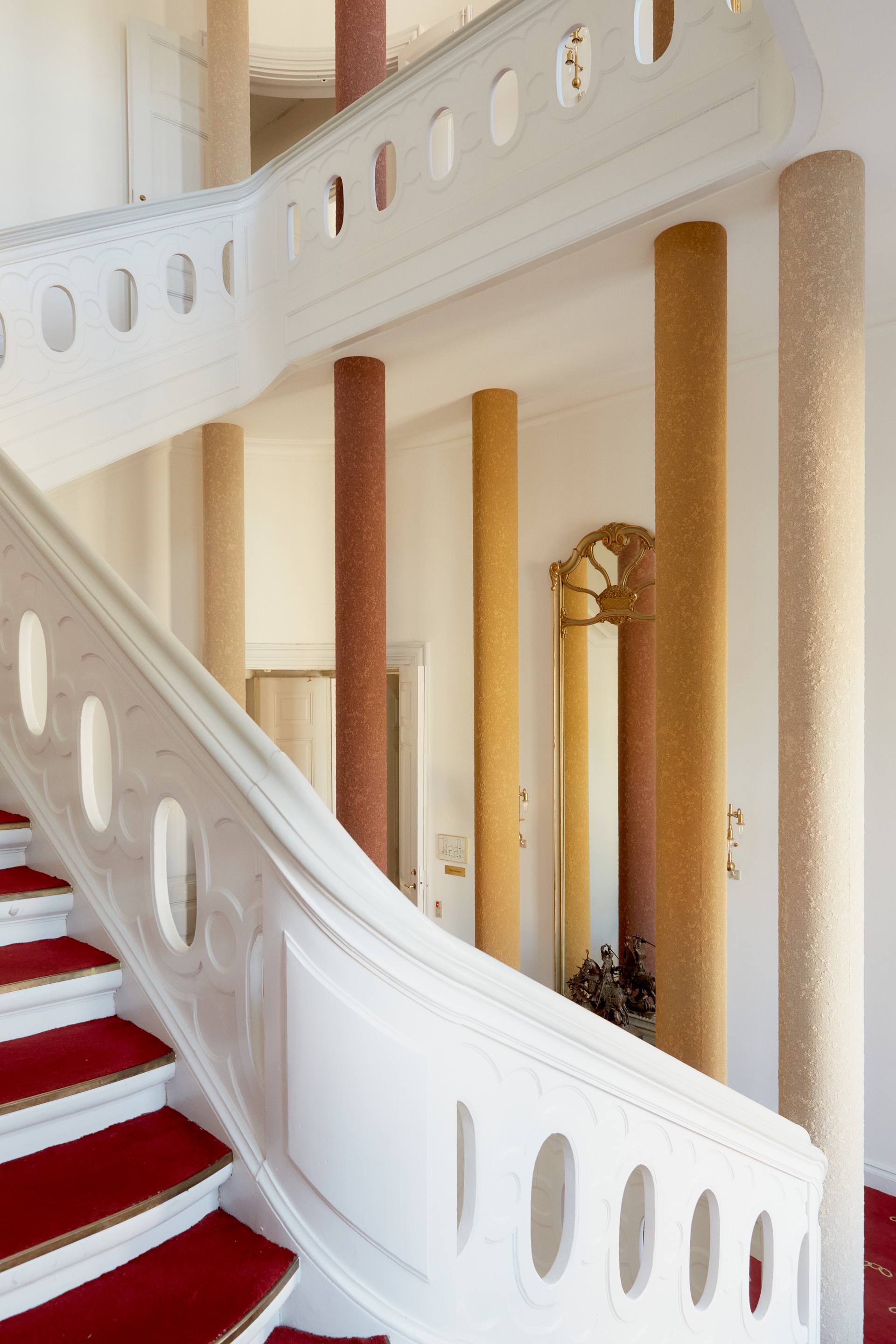 The exhibition by Note and Tarkett was designed to stretch the possibilities of textile carpets and showcase their unique attributes. If you were in the Odd Fellow Palace during the last 3daysofdesign, you probably wouldn't even notice that the palace's beautiful old staircase had been given a completely new and unique look, which simultaneously invites you to look up and follow the tall columns covered with carpet, all the way to the top to then get the chance to look at the very same columns and the stained wooden floors.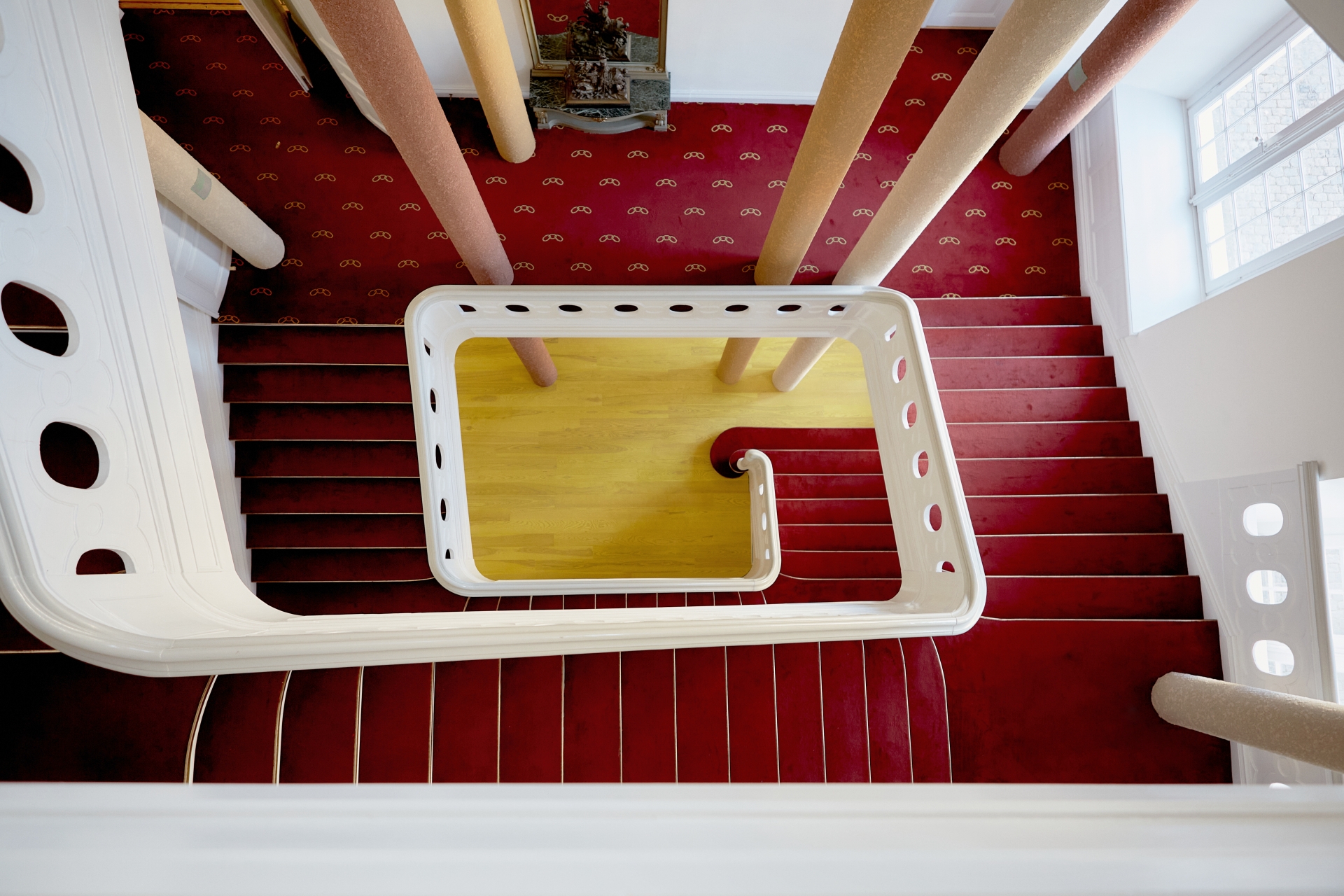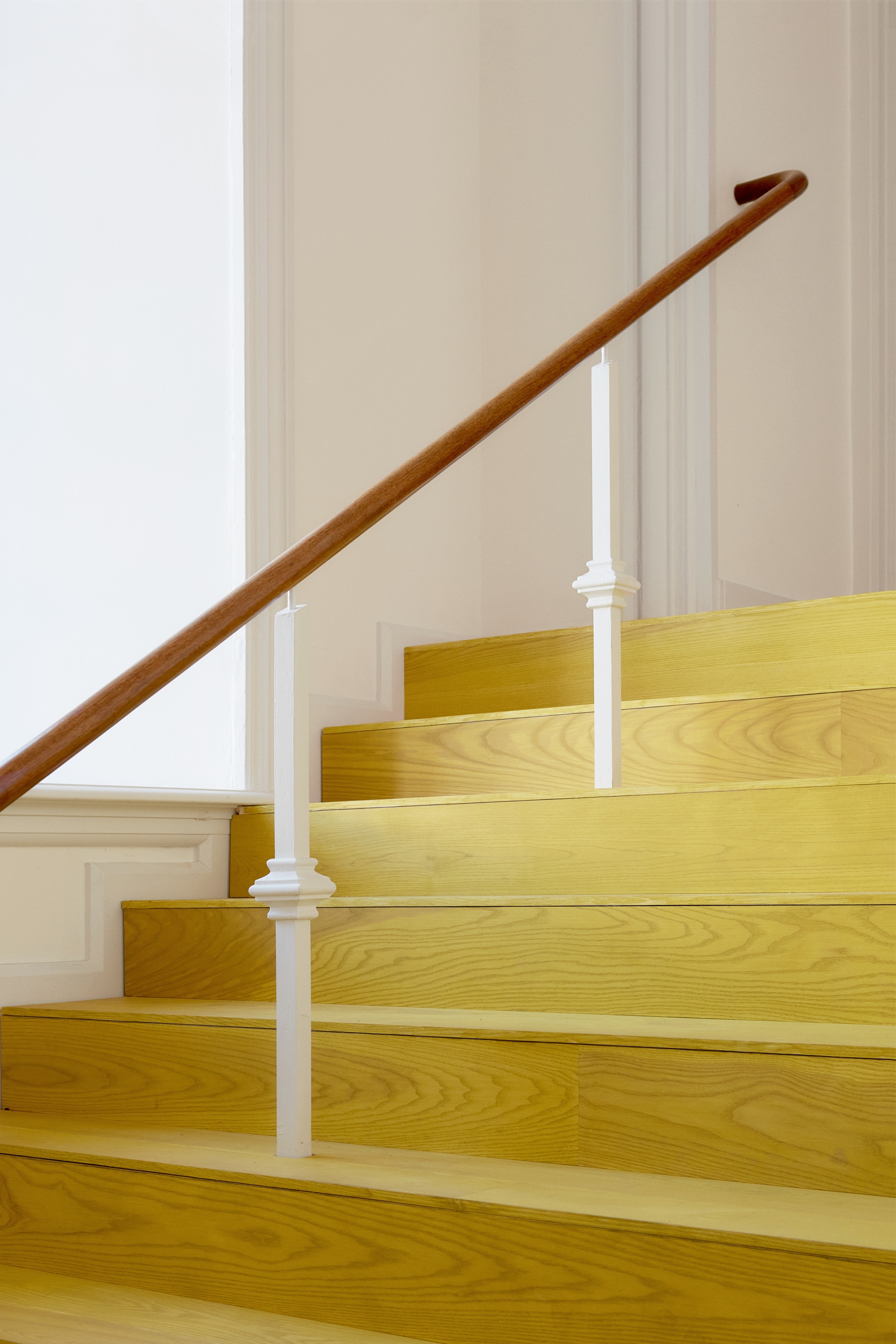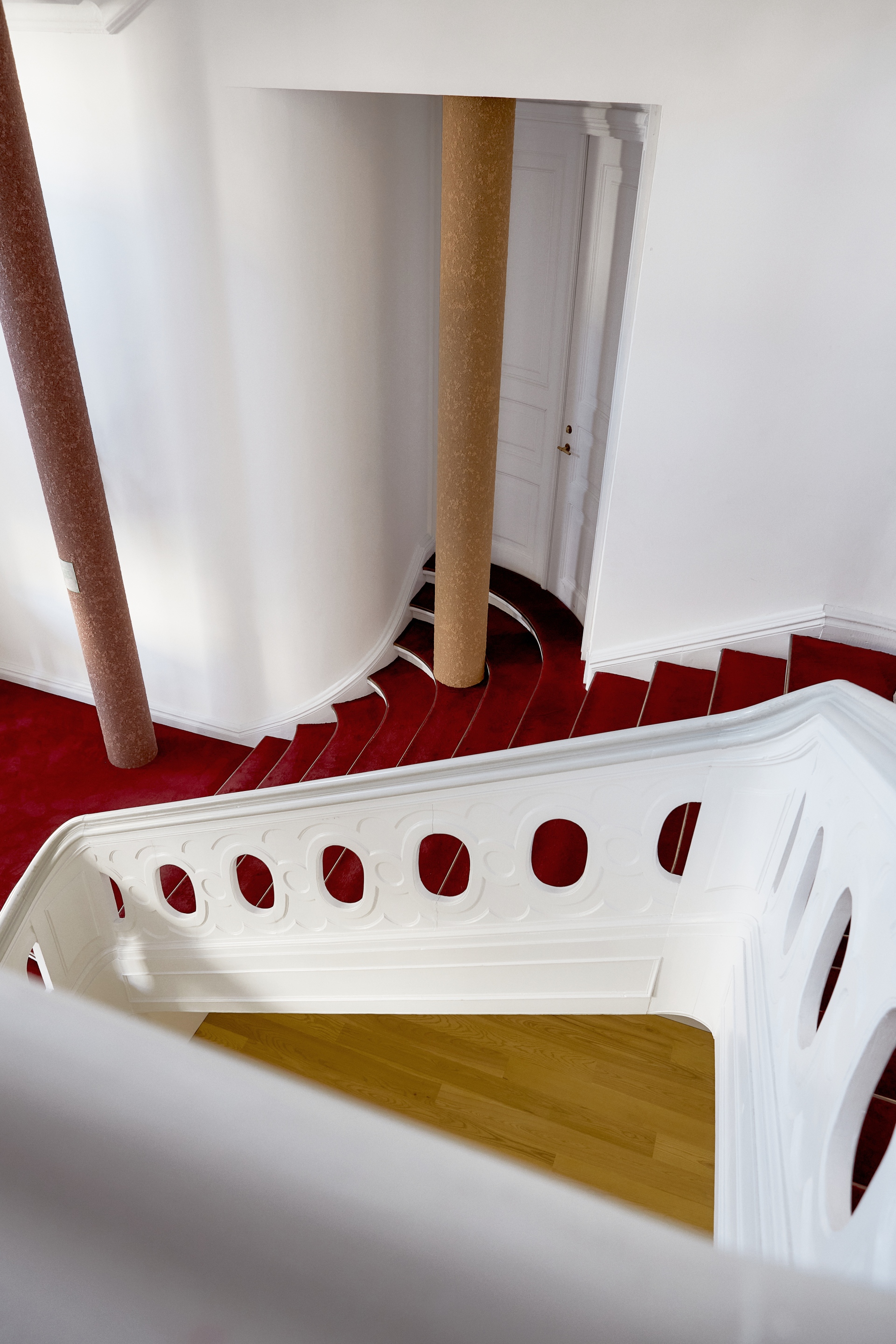 By bringing the carpets closer to visitors and encouraging tactile exploration, this exhibition aimed to create an unexpected and immersive encounter with the material. Using simple repetitive shapes that creep up walls and along stairs, visitors were invited to freely navigate through the landscape of textile pillars and experience its tactility first hand. The goal with Uplift was to spark curiosity and inspire new ways of thinking about the potential uses of textile carpets. During the ascent of the stairs, guests were greeted by columns covered with carpets, which connected the floors of the palace and thus gave the room a completely new dimension. Note had used the design in Tarkett's carpets to create a new world of soft details, which instinctively made one want to touch the pillars and gravitate the eye up.