AFTER BACH came about following the meeting of two confirmed aesthetes, passionate about decoration, materials and art: Jessica Berguig, owner of the JAG gallery, and Francesco Balzano, designer of high-quality, limited-edition objects and furniture for the design studio that bears his name. Both creatives built up their experience; Berguig over several years of her own interior design projects, and Balzano over eight years as Project Director with Joseph Dirand. Their apprenticeship was based on experimenting with high- quality raw materials, giving particular attention to the quality of detailing.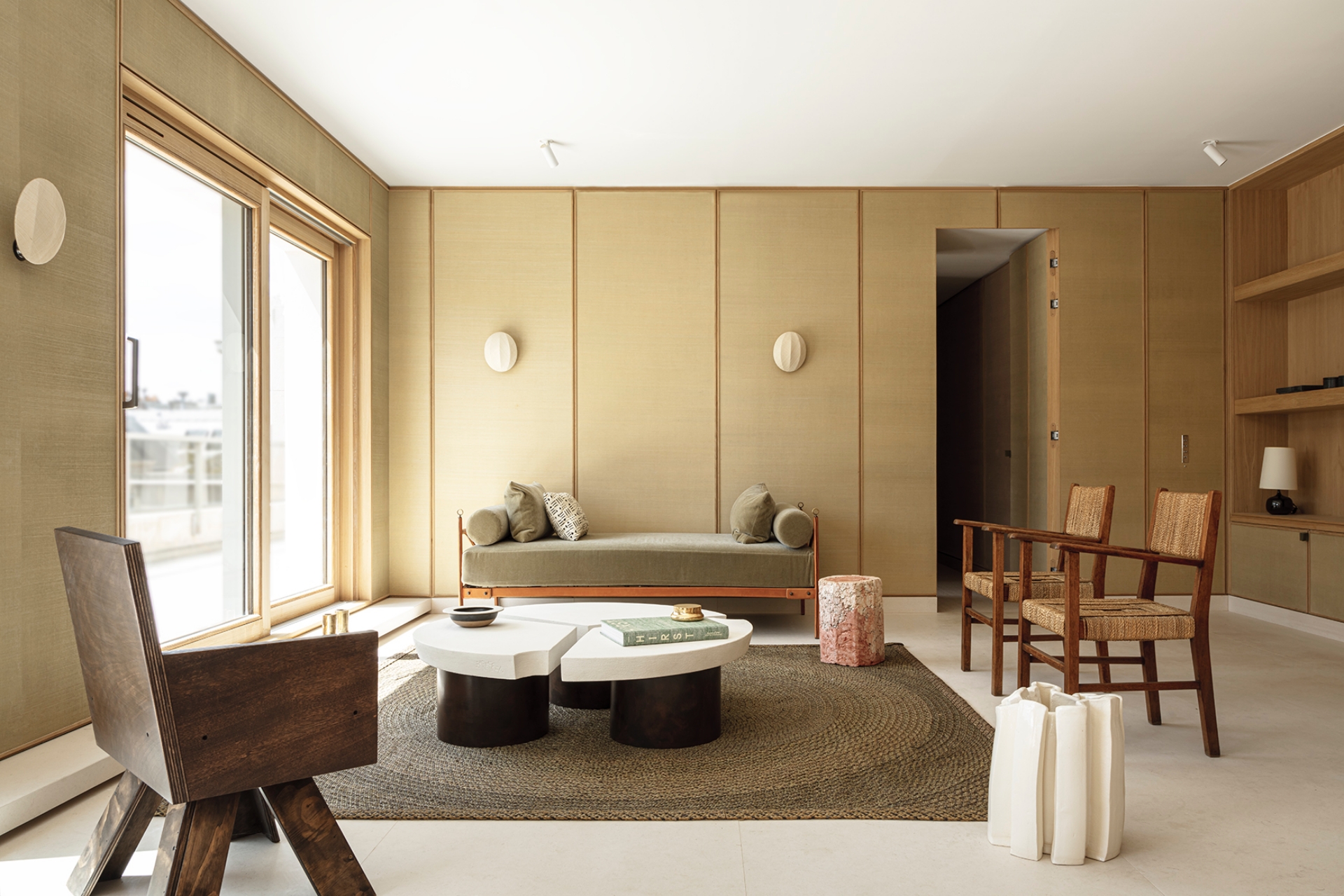 The result of their collaboration are design environments that are refined and welcoming, in which the furniture and art pieces resonate with the space. Gentle, quiet atmospheres that express the fruit of a collaborative design. Working in tandem, their skill was first demonstrated in the new flagship concept for chocolate-maker DAMYEL in Paris. This project won the ADC Award 2020 for best shop in the interiors category. In the wake of this, the duo created their design studio, AFTER BACH, in December 2020.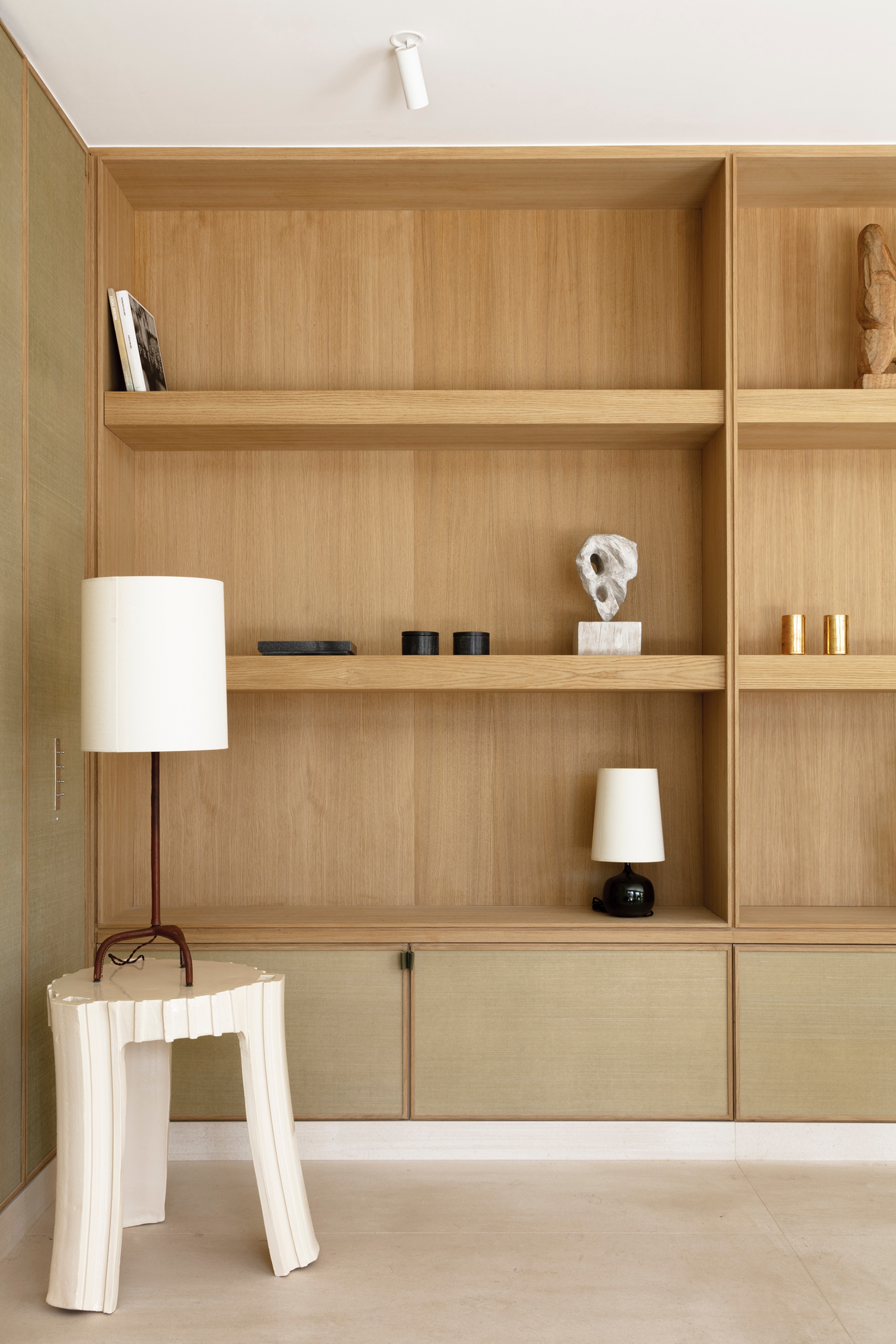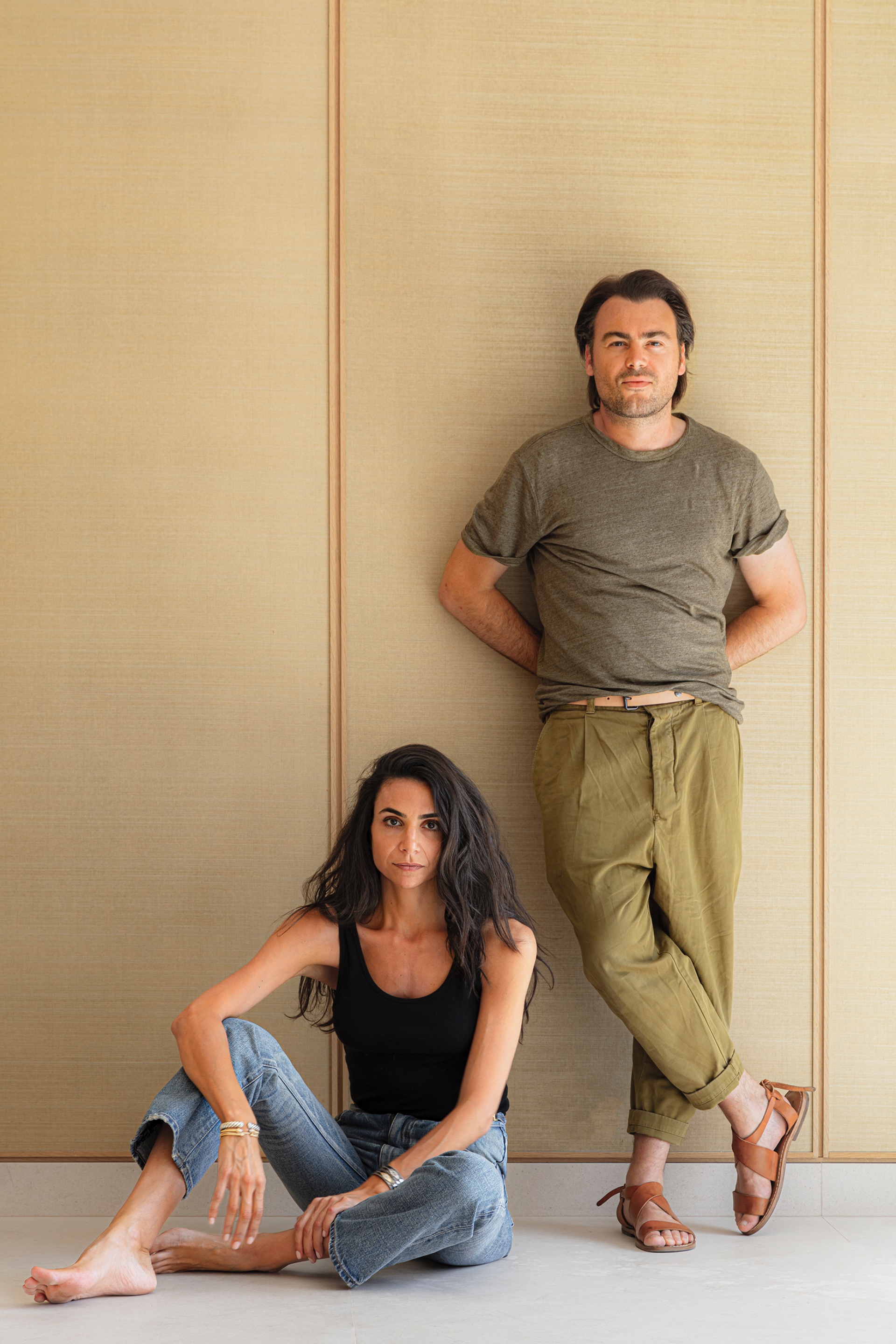 Montaigne is the first residential project by AFTER BACH. Located on Paris' prestigious Avenue Montaigne, this two-floor apartment has been redesigned as a sophisticated, modern haven. Balzano and Berguig drew their inspiration from David Lynch's film Mulholland Drive. The space has been designed like a 1950's American house, with walls panelled in French oak and natural plant fibre textiles.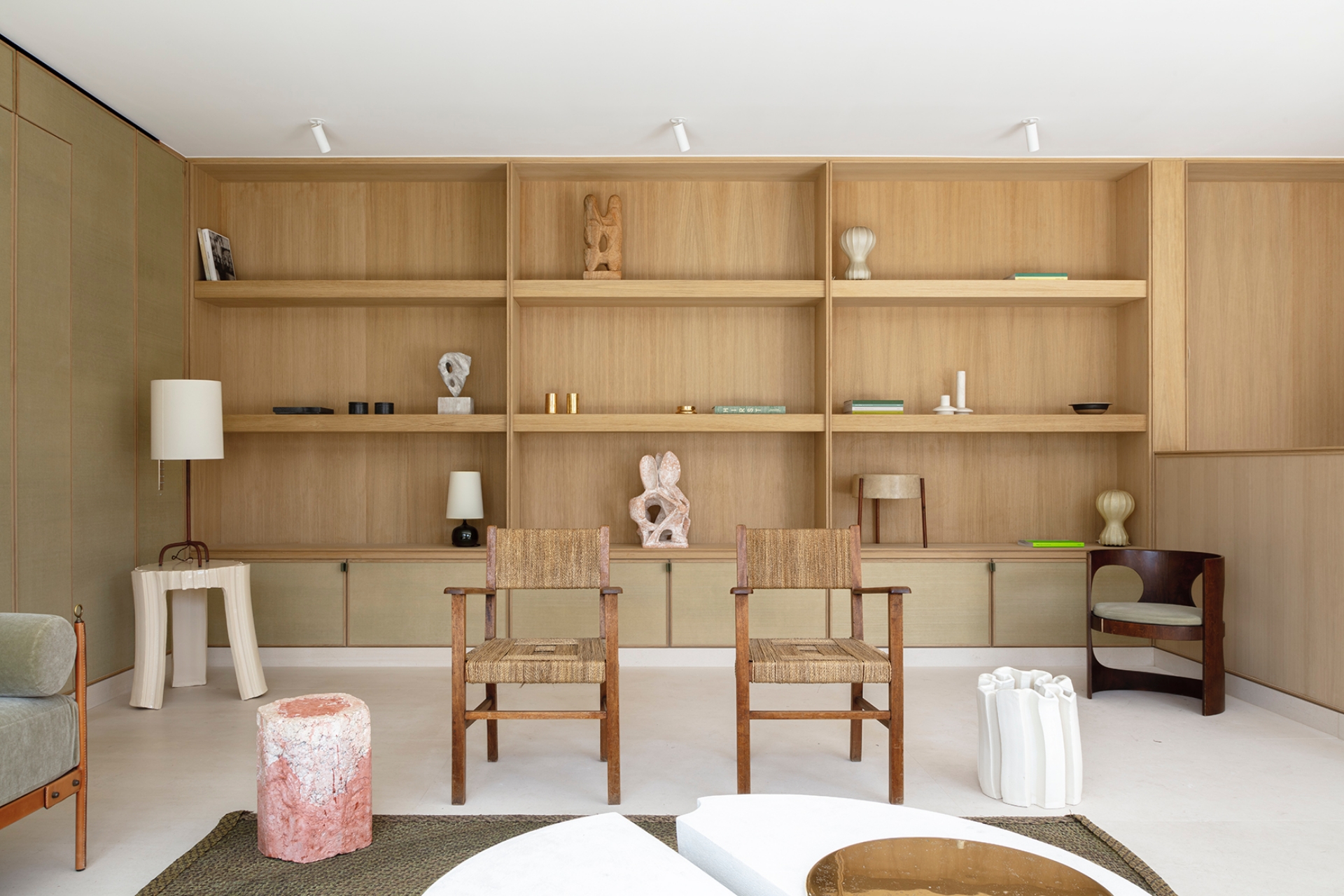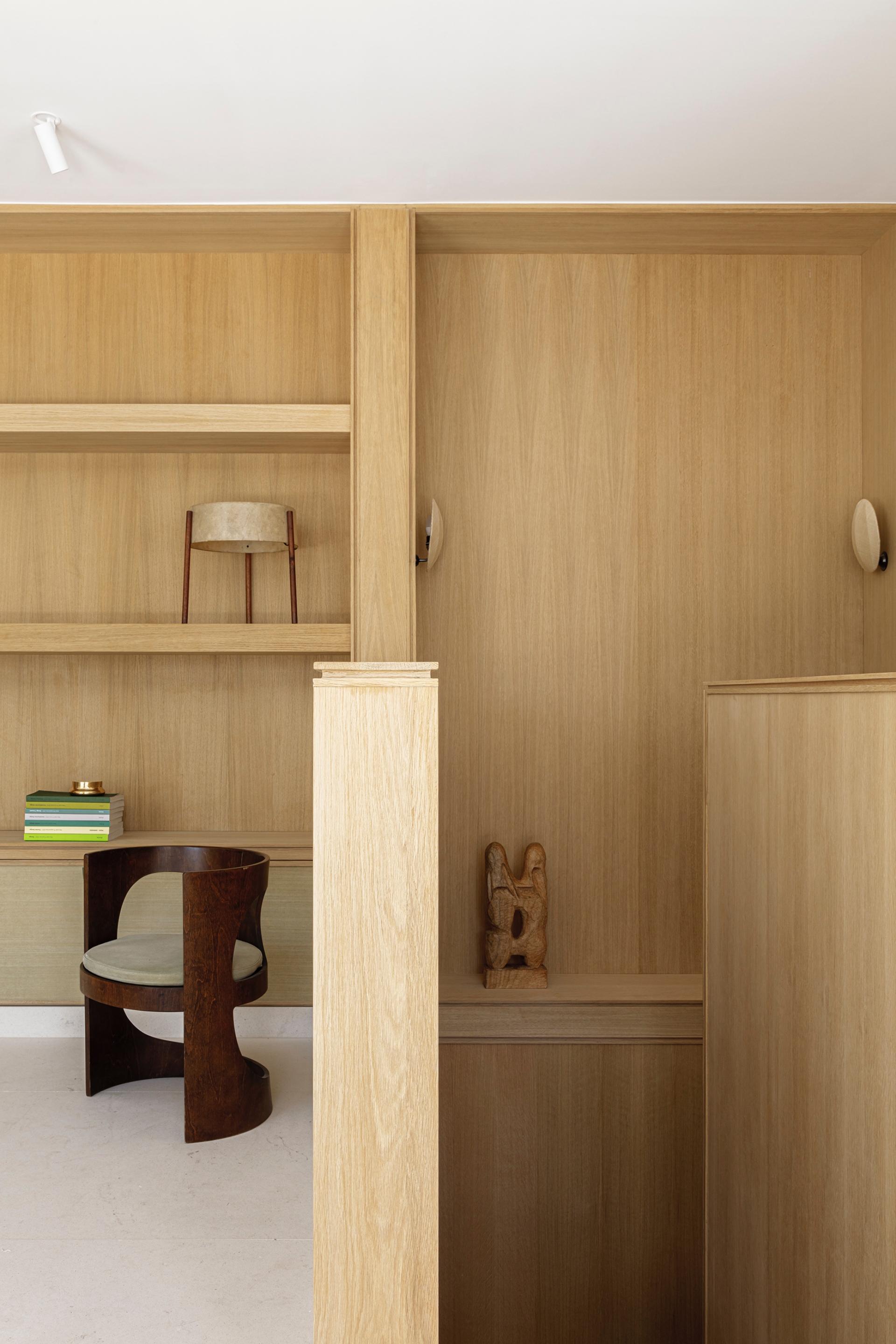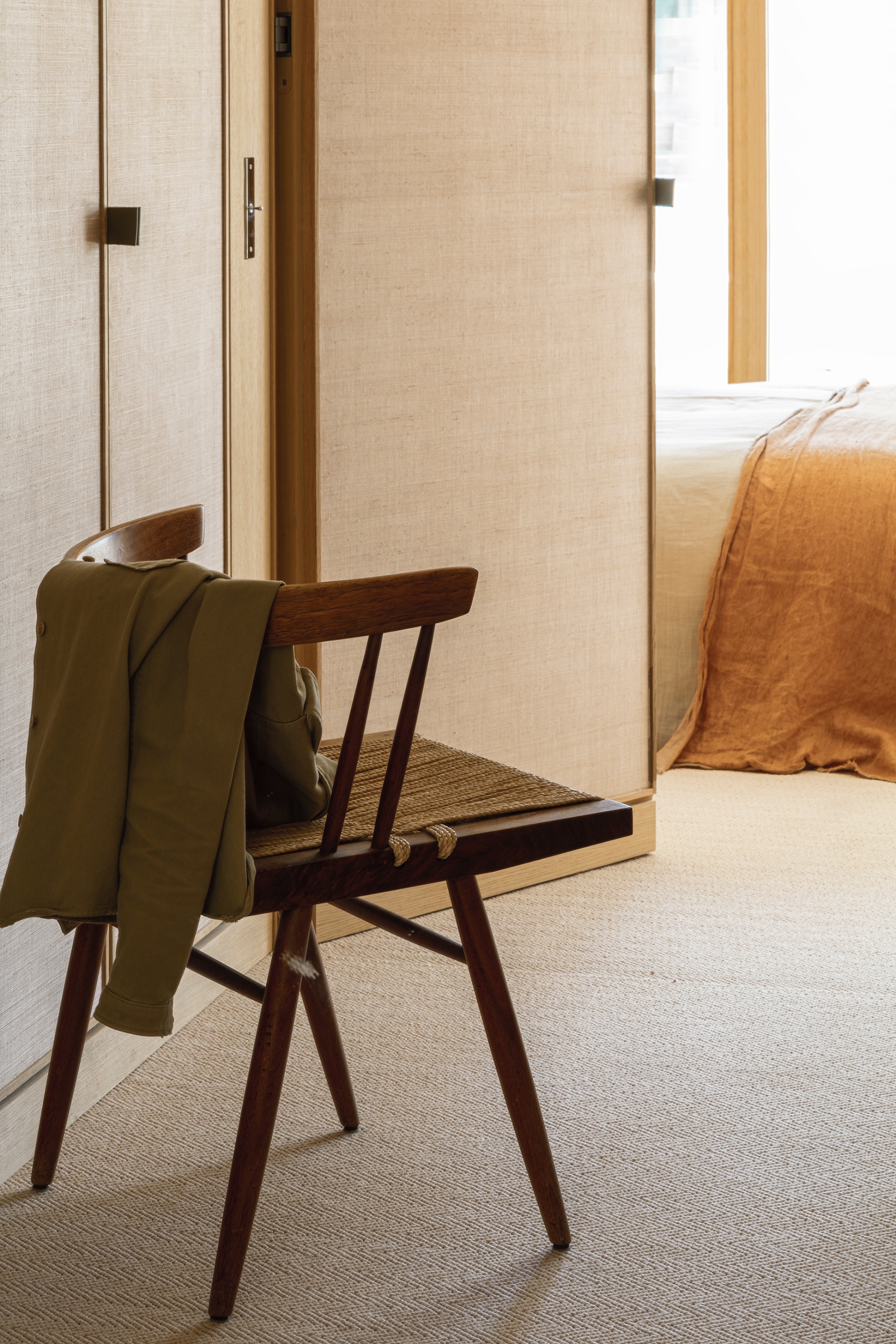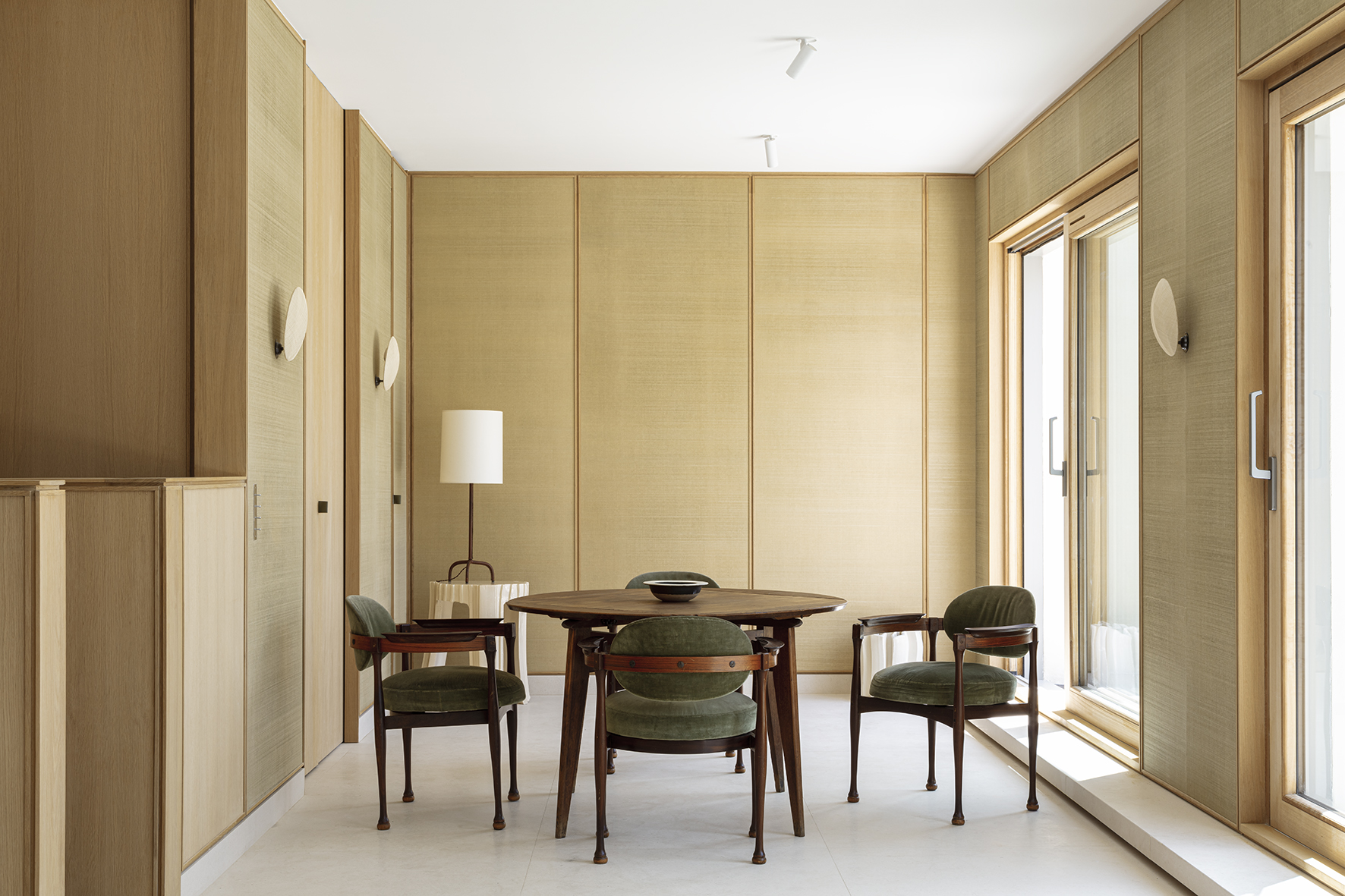 The focal point of the main bathroom is a bathtub sculpted from a block of fine beige stone. A clever play of light has been created by means of louvred screens in natural oak. Clean precise lines dominate throughout, creating a dialogue with furniture by Jacques Adnet or George Nakashima, ceramics by Floris Wubben, and numerous pieces by contemporary artists and designers. Arranged over two levels, this apartment benefits from a spectacular terrace overlooking Paris, and views of the Eiffel Tower.