Inspired by the major figures of the Milanese style of the 40's and 60's, interior designers and architects Emil Humbert and Christophe Poyet have masterfully transcended this place while respecting its memory and architectural details. Under a spectacularly high nave, interposed by dramatically sober vaults, the open kitchen, bar, and restaurant are seamlessly connected. They are united by the same terrazzo floor - mixing shades of green, black, white, and burgundy - whose stylized wave pattern pays tribute to the architect Luigi Caccia Dominioni. Half-height wood paneling in dark walnut recalls the aesthetic codes of Milanese cafés and provides a sense of comfort. Theatrically decorated, they are punctuated by triptych sconces by designer Ignazio Gardella and an eclectic collection of artworks in a variety of styles and subjects.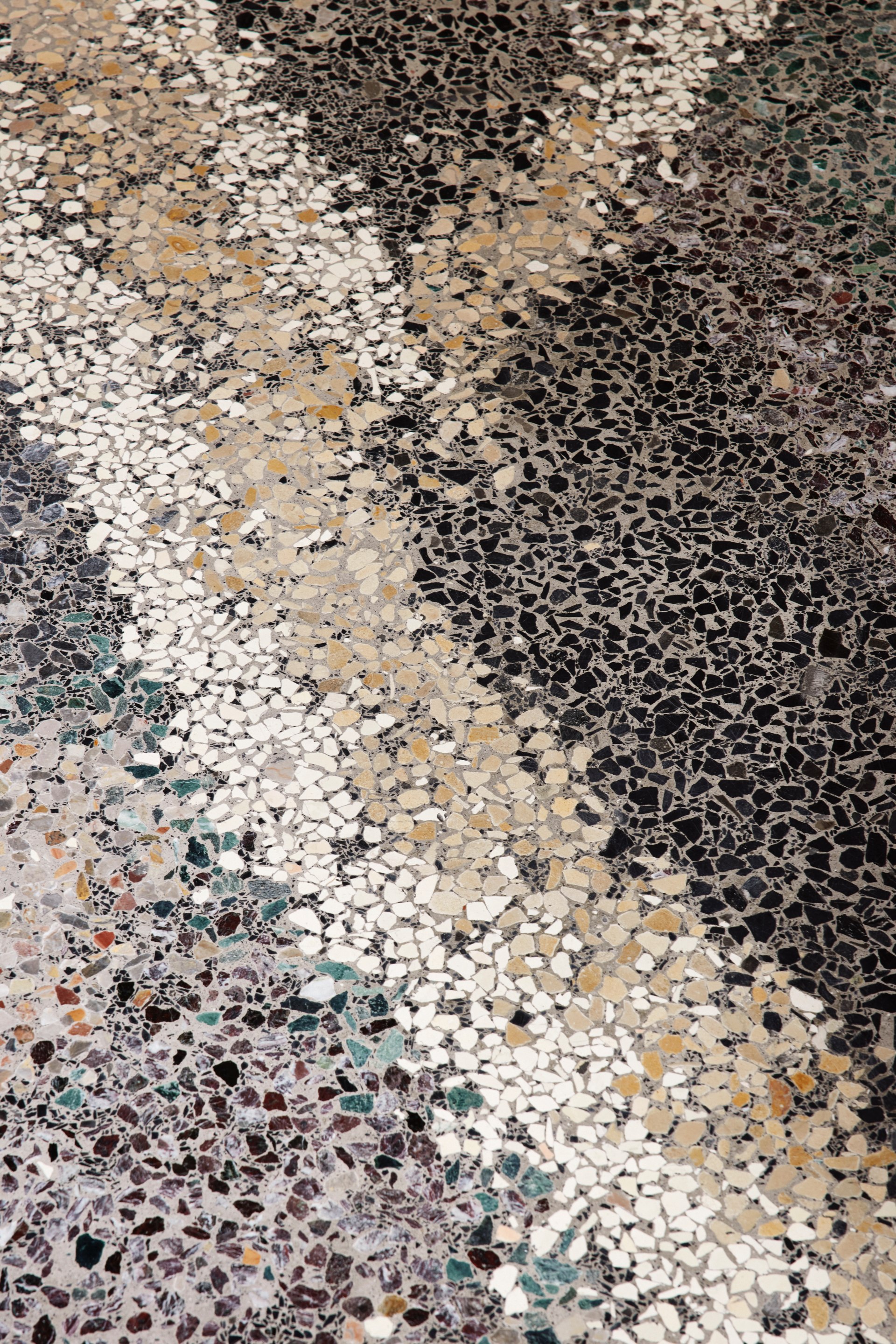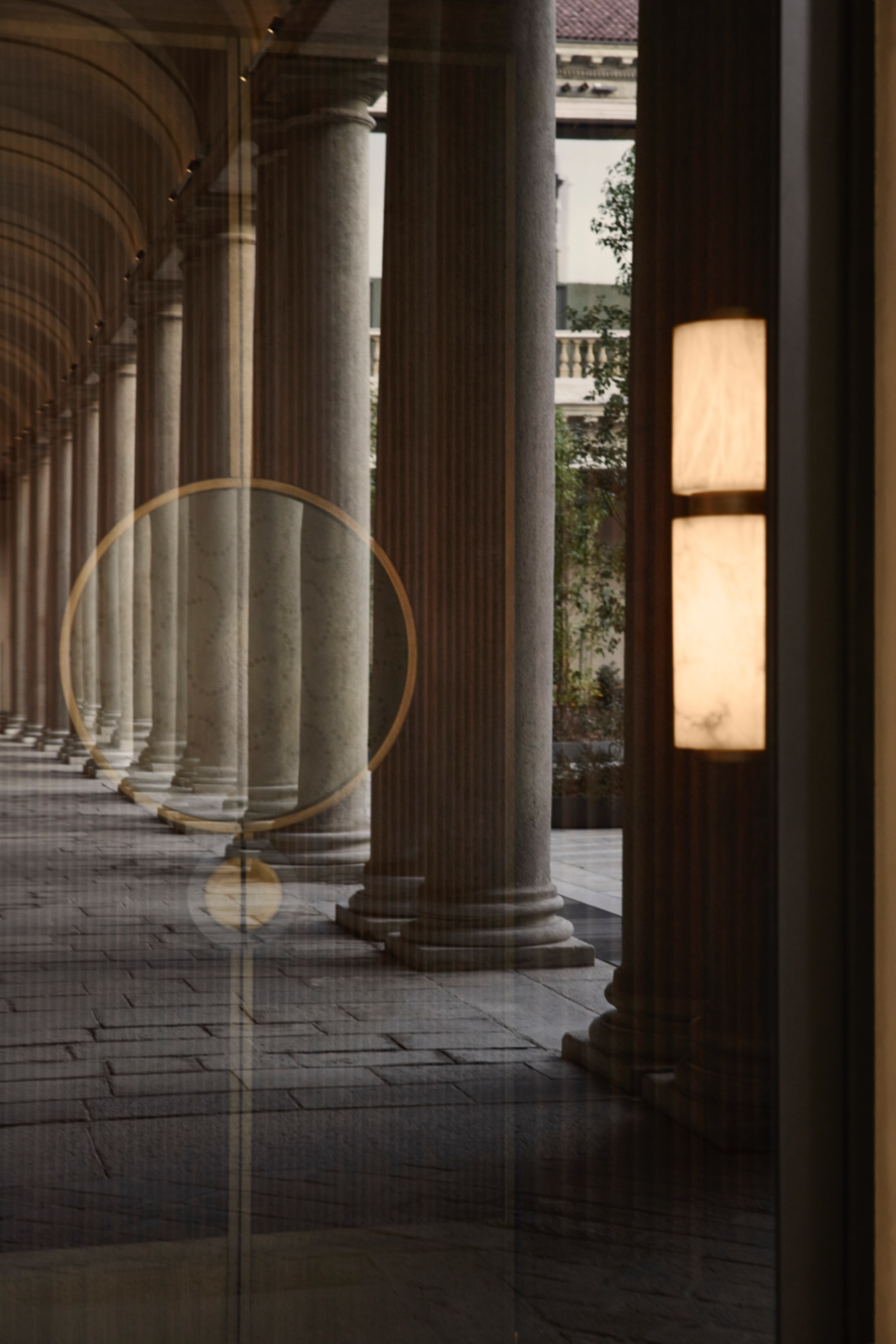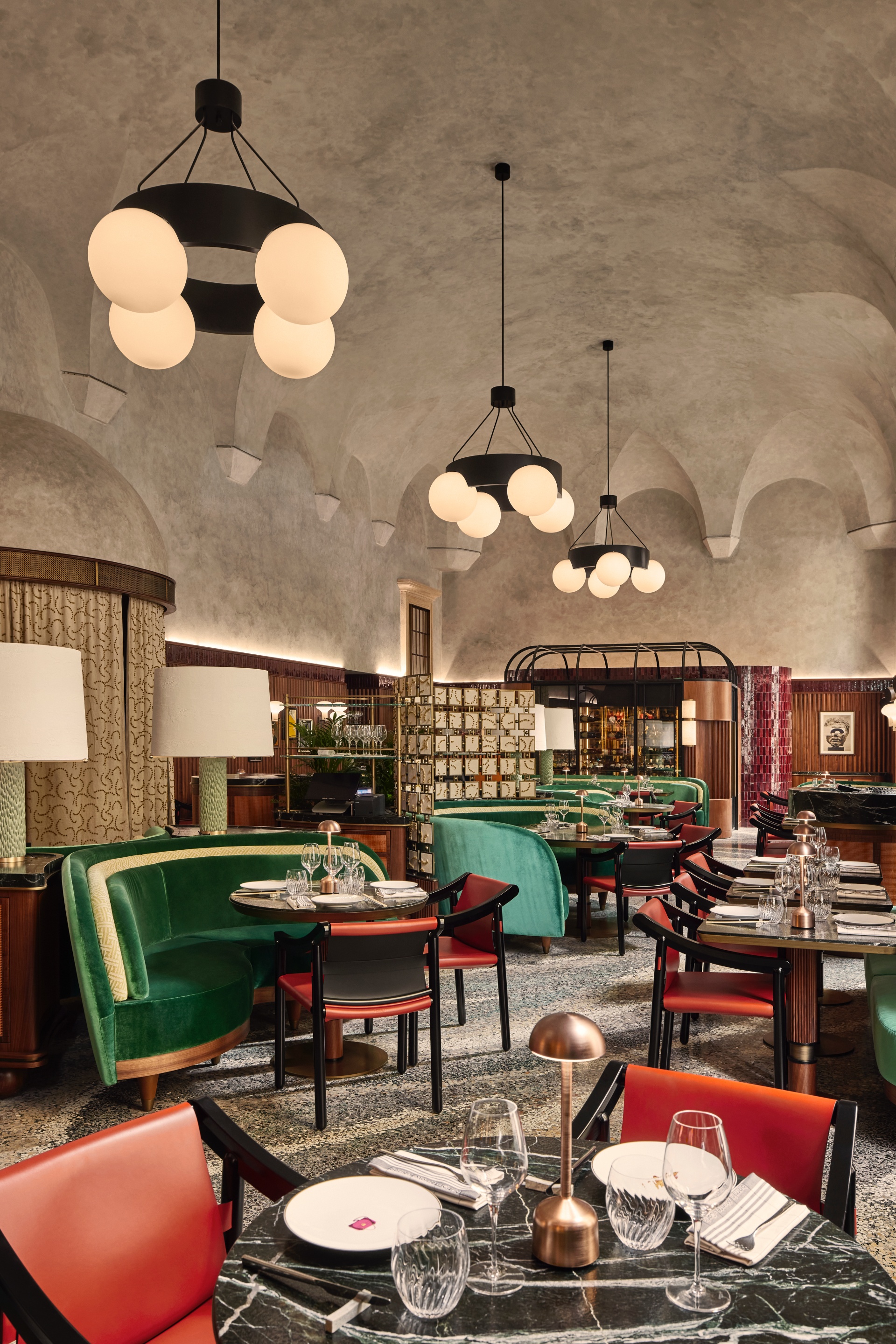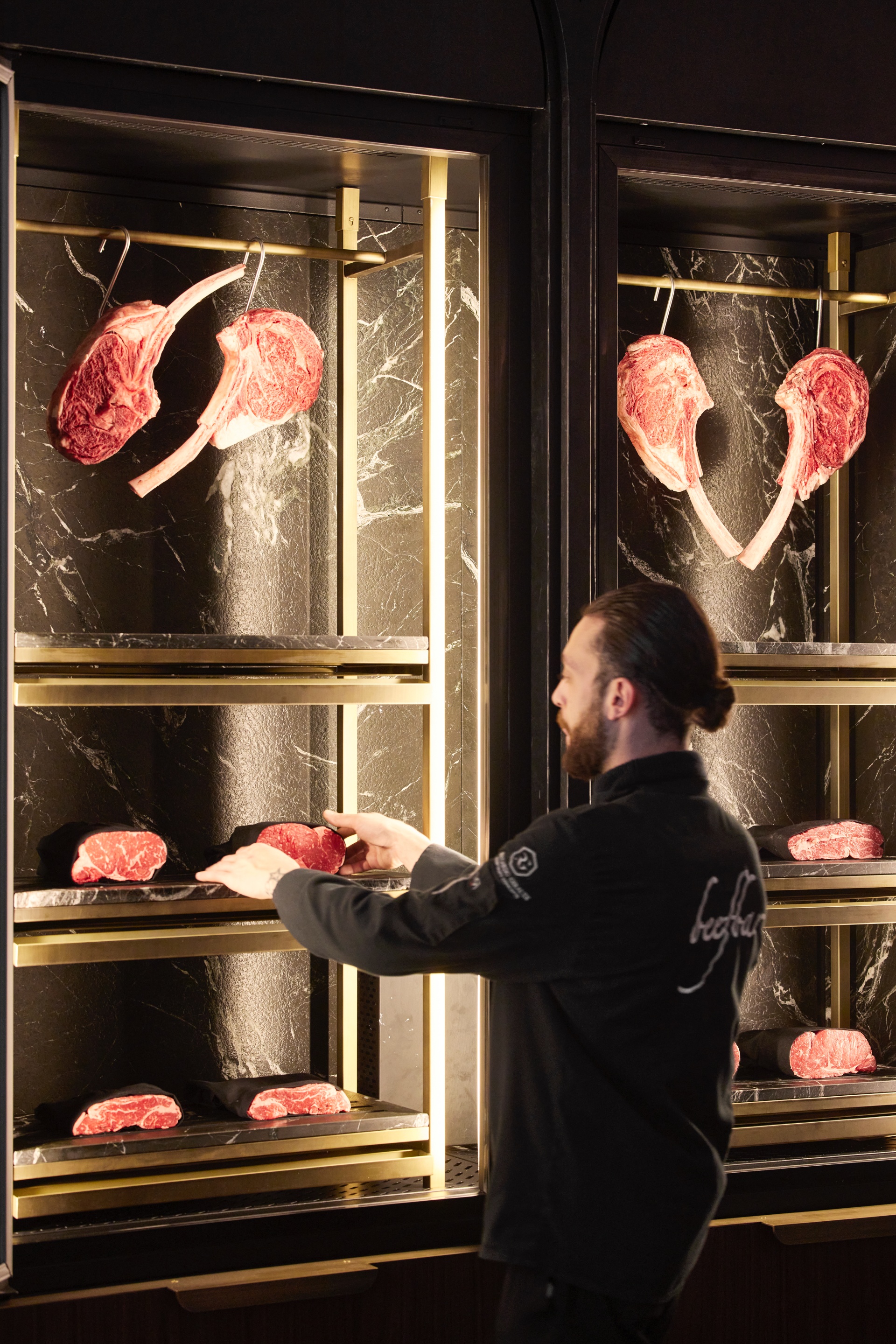 Verde Alpi marble tables and chairs by Vico Magistretti furnish the space with elegance, combined with several suspended Asterios lamps in bronze and frosted glass, designed by the duo Humbert & Poyet. Located in Piazza del Quadrilatero, just a stone's throw from San Babila, Beefbar Milan resonates with this creative city, which has always been a city of opera, fashion and of course design. The restaurant reveals the inimitable sensuality and relaxed nature of the Italian spirit.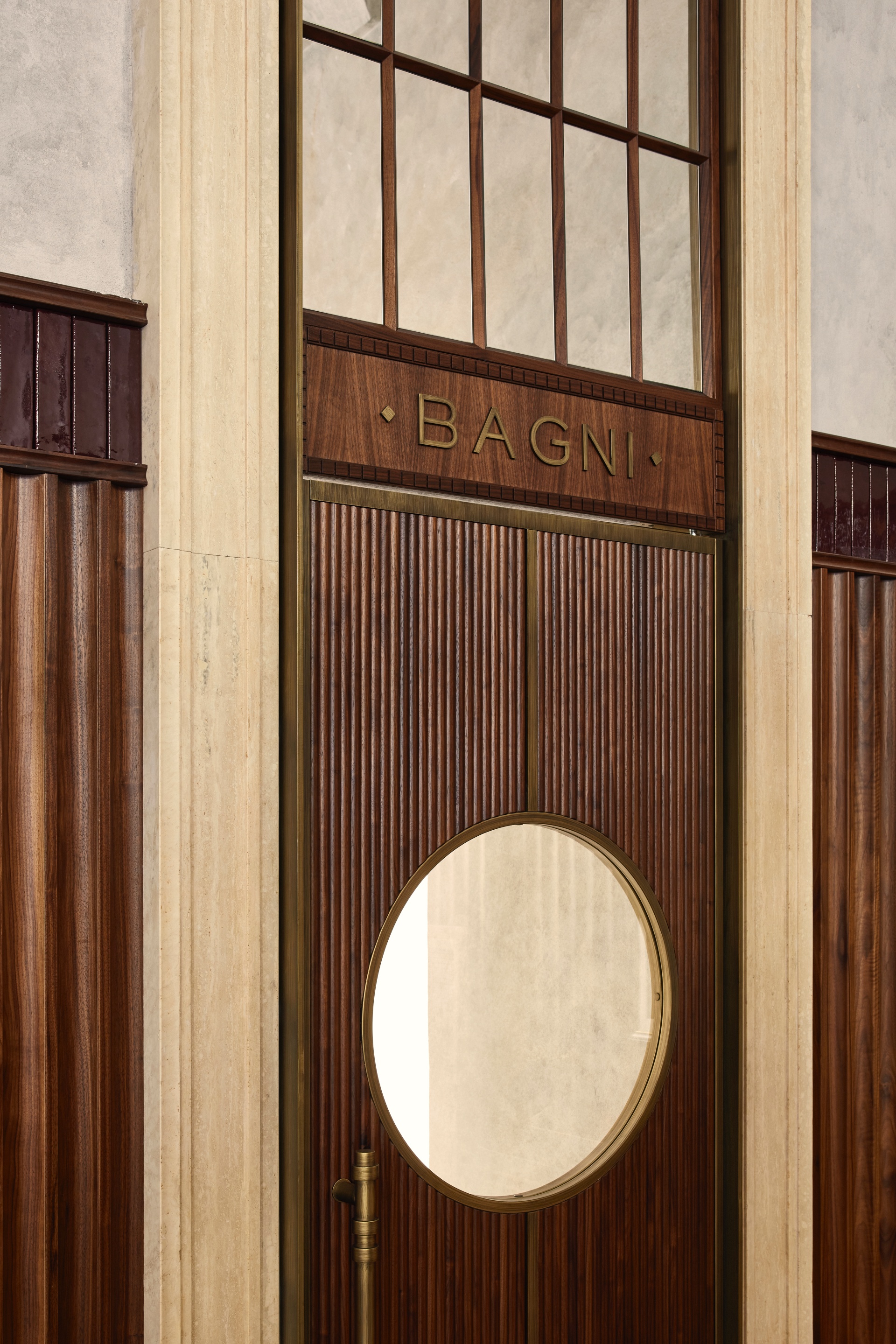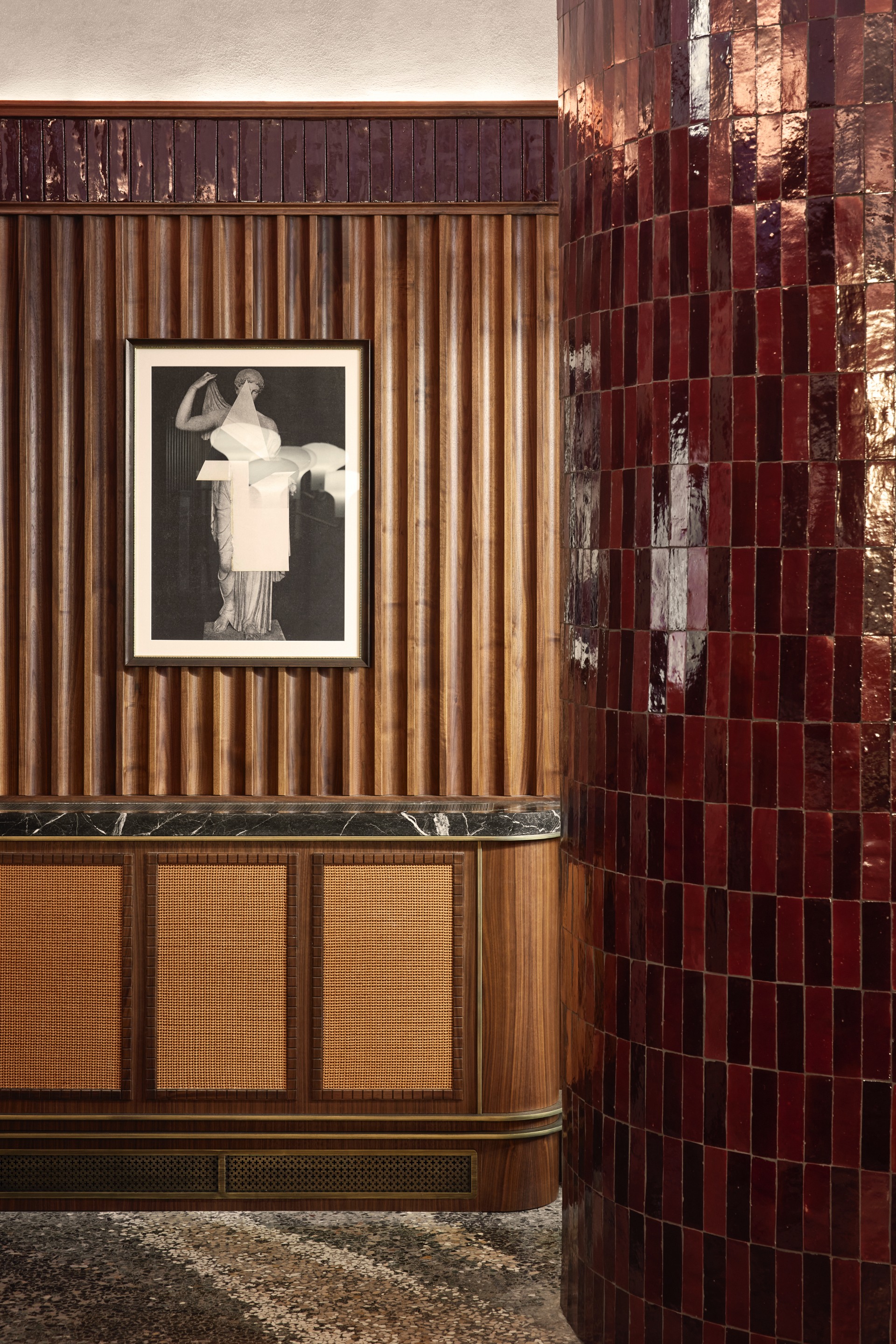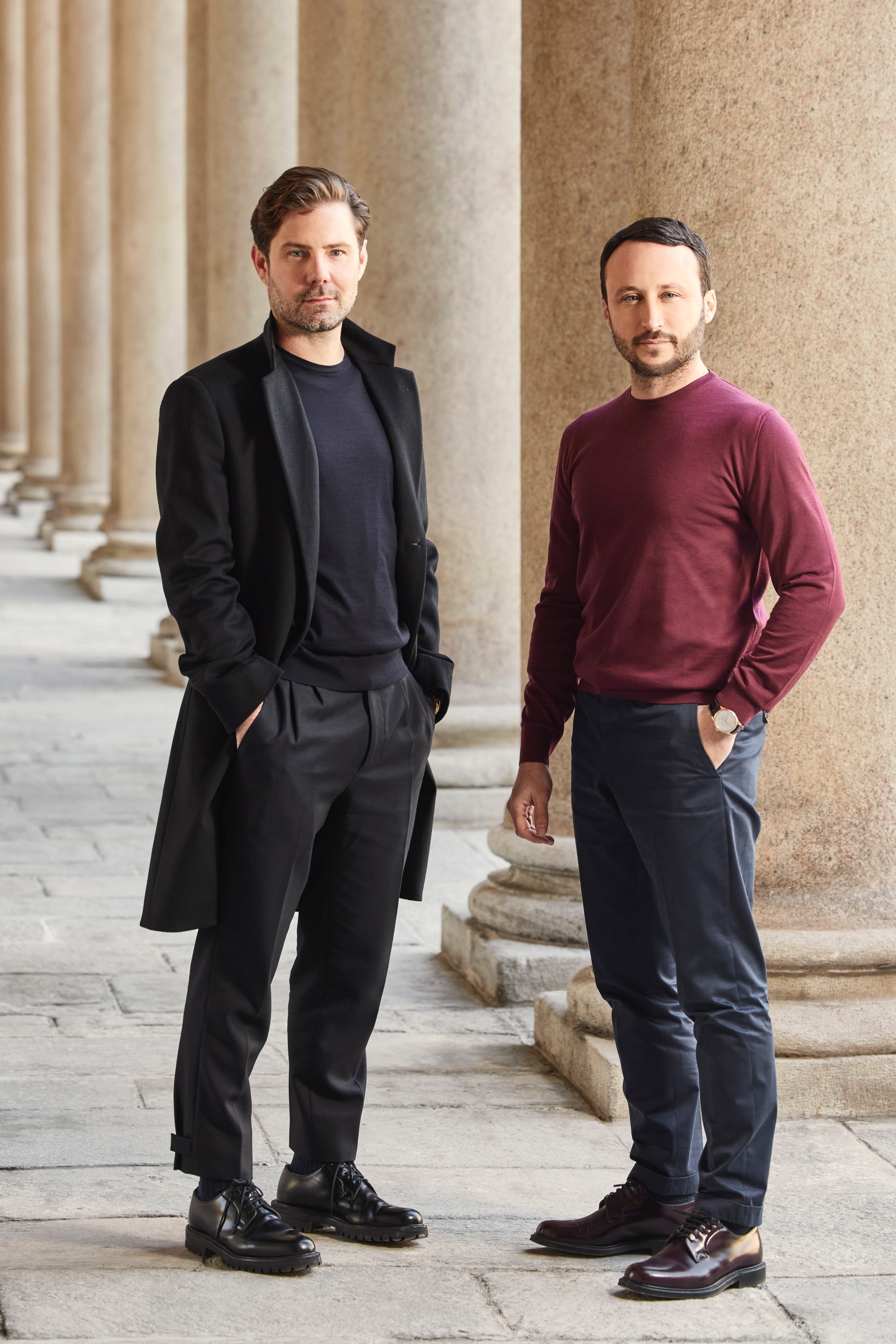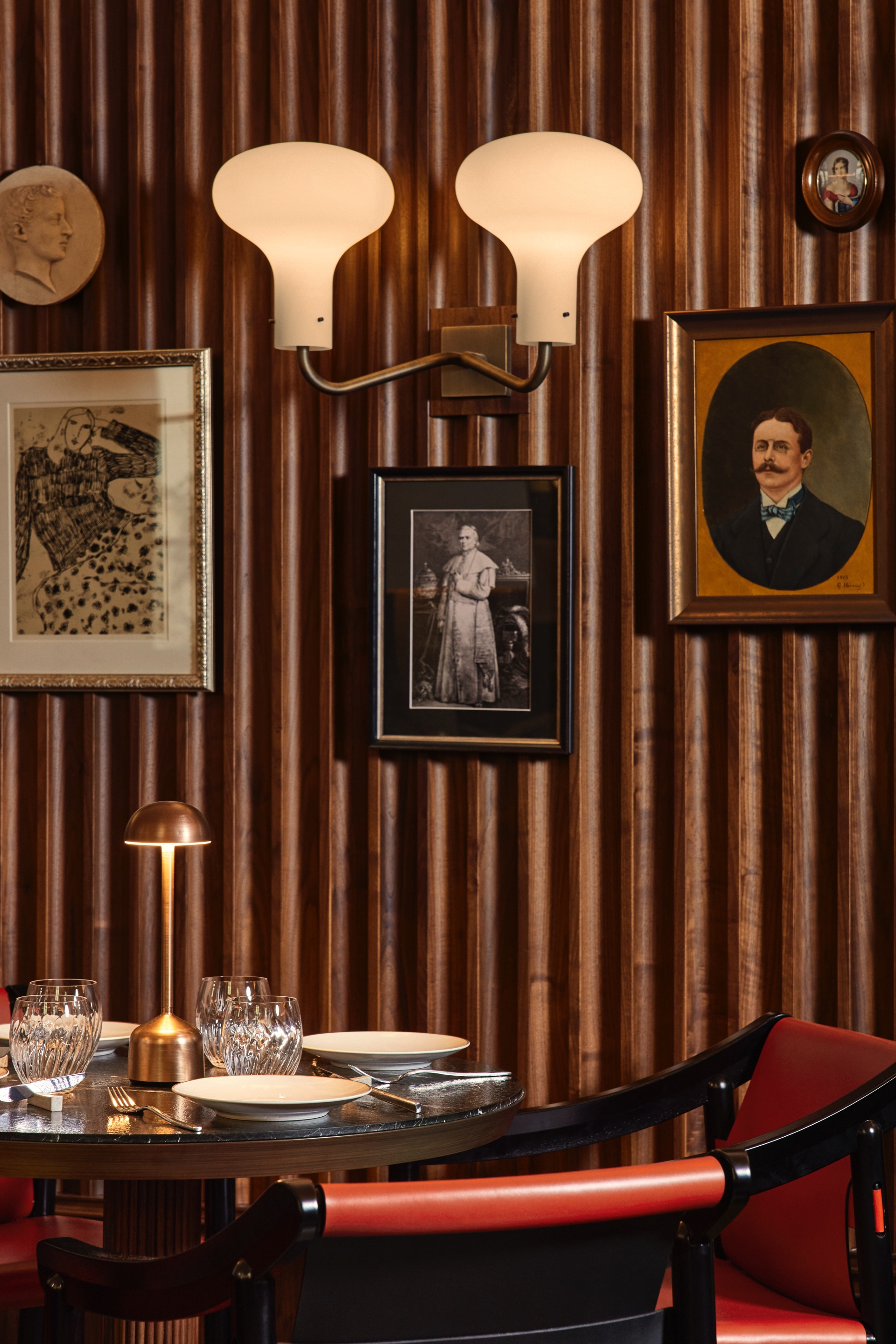 Founded in 2005 by Riccardo Giraudi, Beefbar is internationally renowned for its exceptional meats served in remarkably designed settings. For their first Italian address, the founder gave Emil Humbert and Christophe Poyet a carte blanche to design the emblematic space. This is not the first time that the founder and the interior designers have worked together since their adventure began in 2008 with the design of the Beefbar in Monaco. Since then, the agency has designed destinations all over the world: Mexico City, Hong Kong, Budapest, Athens, Malta... Each setting is unique, rooted in the local culture, heritage, and traditions. The Beefbar Mykonos has a relaxed beach club atmosphere, while the Beefbar Paris is more sophisticated. Indeed, the establishment has a listed Art Nouveau glass roof, and all the decorative intentions, materials, colours, and patterns are reminiscent of this inimitable style.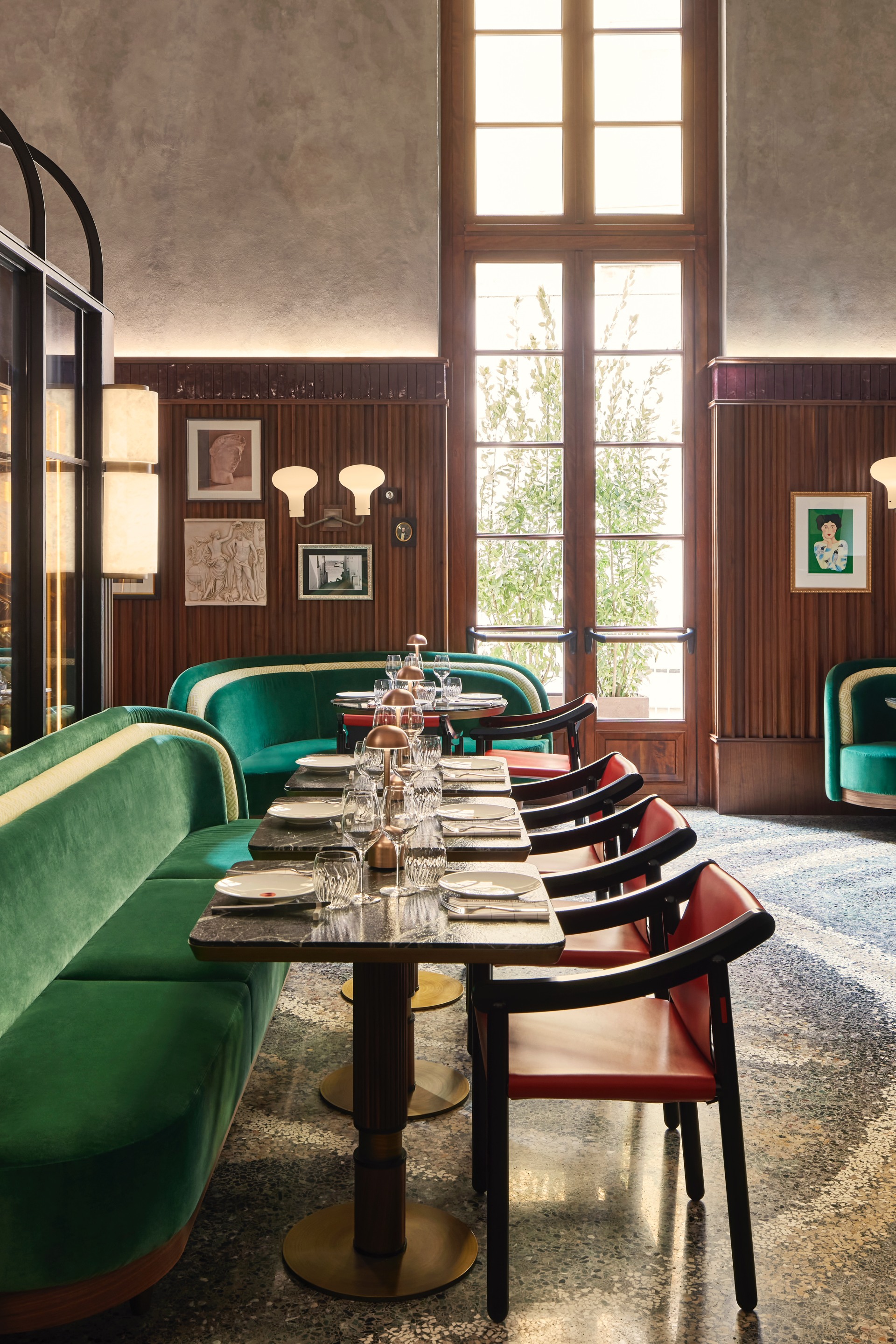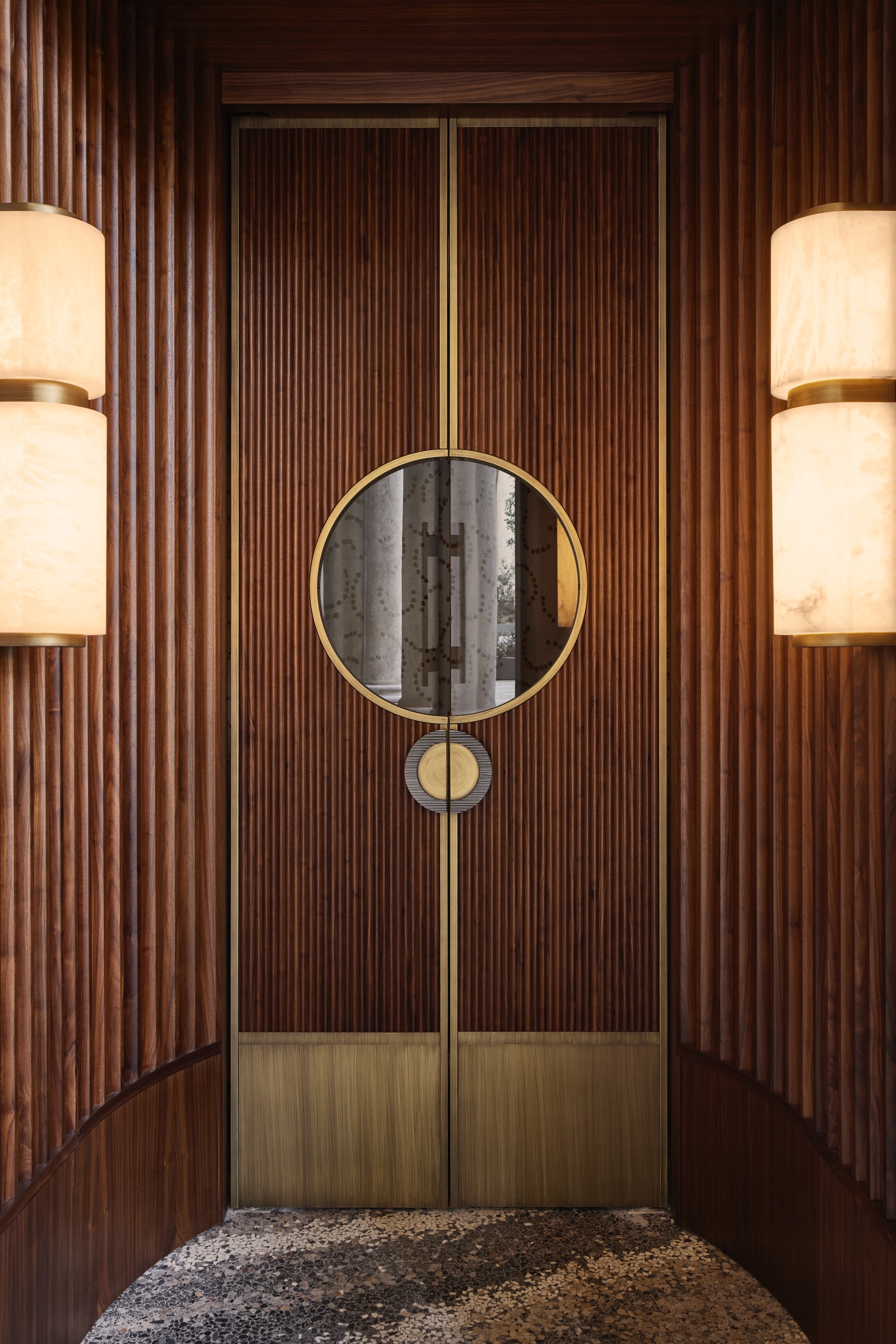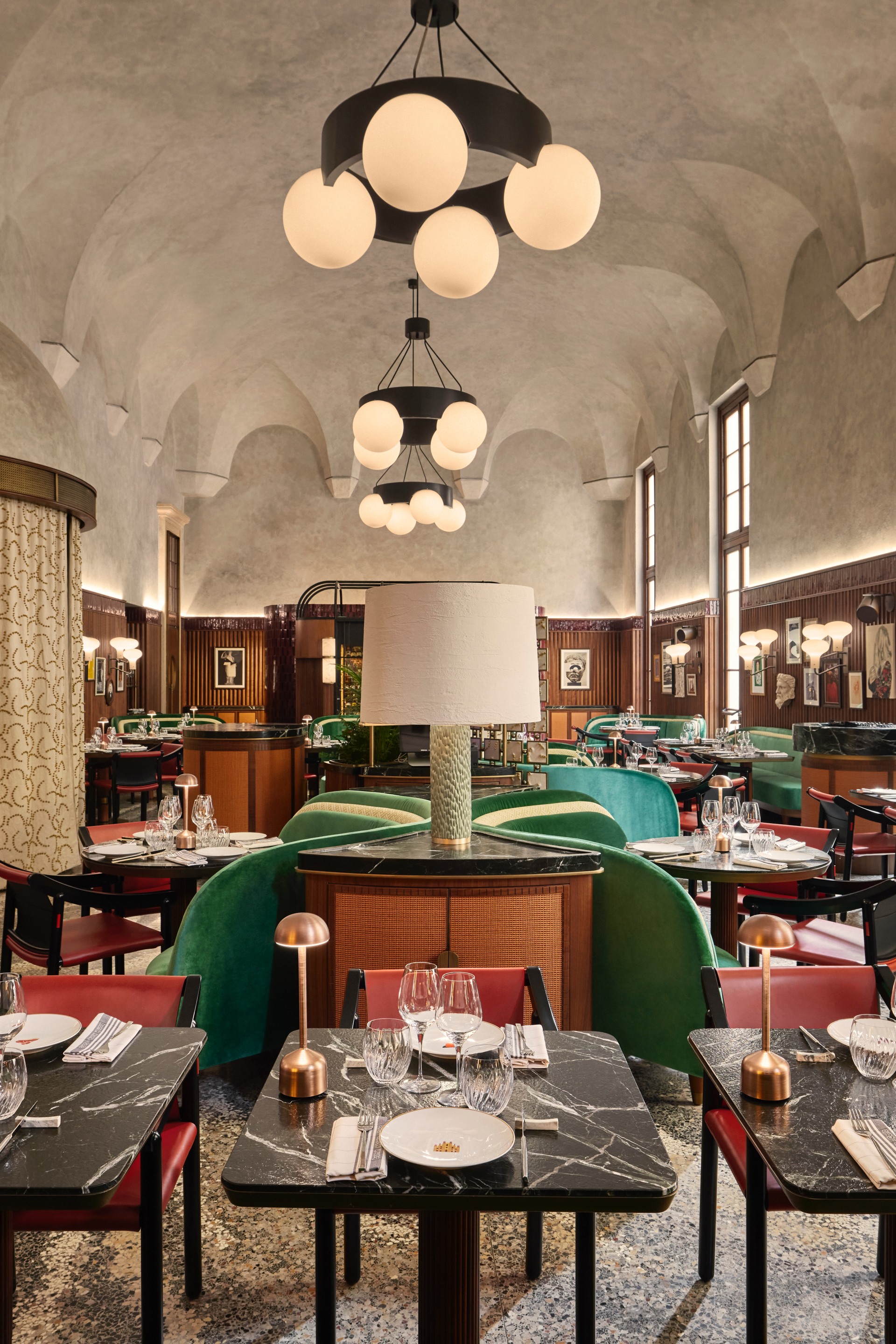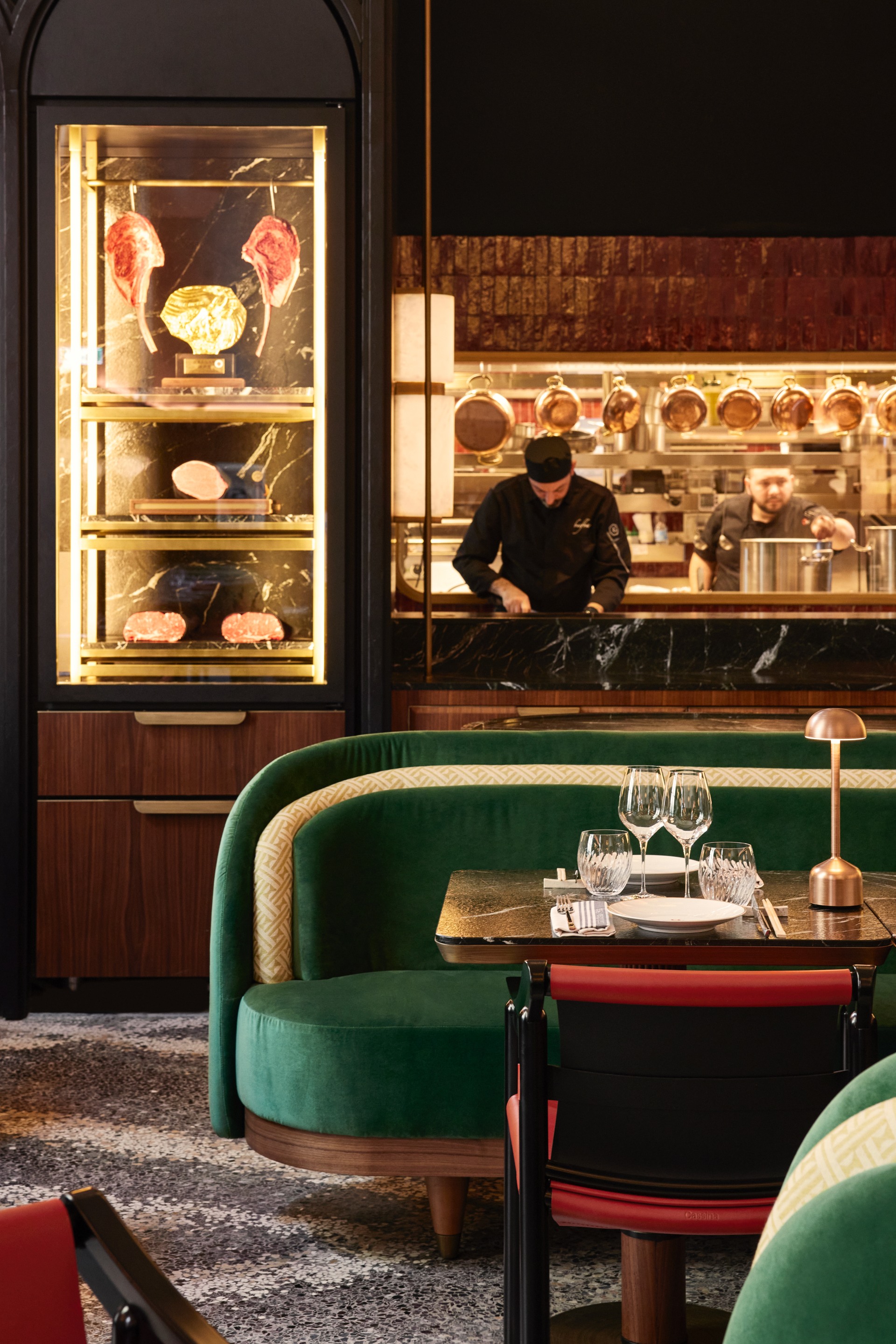 This year, the Beefbar success story continues with the opening of new addresses in Riyadh, Doha, Dubai and New York. Like the brand's previous restaurants, Beefbar Milan offers and celebrates the world's best meats in popular recipes. In homage to Italian gastronomy, the menu includes polpette di wagyu e vitello (wagyu and veal meatballs), des carbonara di Kobe beef (pâtes à la carbonara au bœuf de Kobe) et un risotto nikkei alla milanese (risotto with lemon and braised veal osso buco). The Beebar also offers its own version of black cod miso. The transalpine accent is also reflected in the wine list, with a selection from prestigious cellars and small producers from all over the world.