Architect and interior designer Fabrice Juan creates interiors where French art of living is celebrated through pieces of furniture manufactured by renowned craftsmen with inimitable know-how. For his first rug collection, the French designer naturally turned to the Hong Kong house. "I was lucky enough to discover Tai Ping's work about ten years ago, when I was working at Jean-Louis Deniot's practice," he recalls. "I spontaneously presented my sketches to the Tai Ping team because I was convinced that only this company could accurately transcribe the lines and colours that I had in mind... Moreover, I think that my drawings bring an original touch to their catalogue!"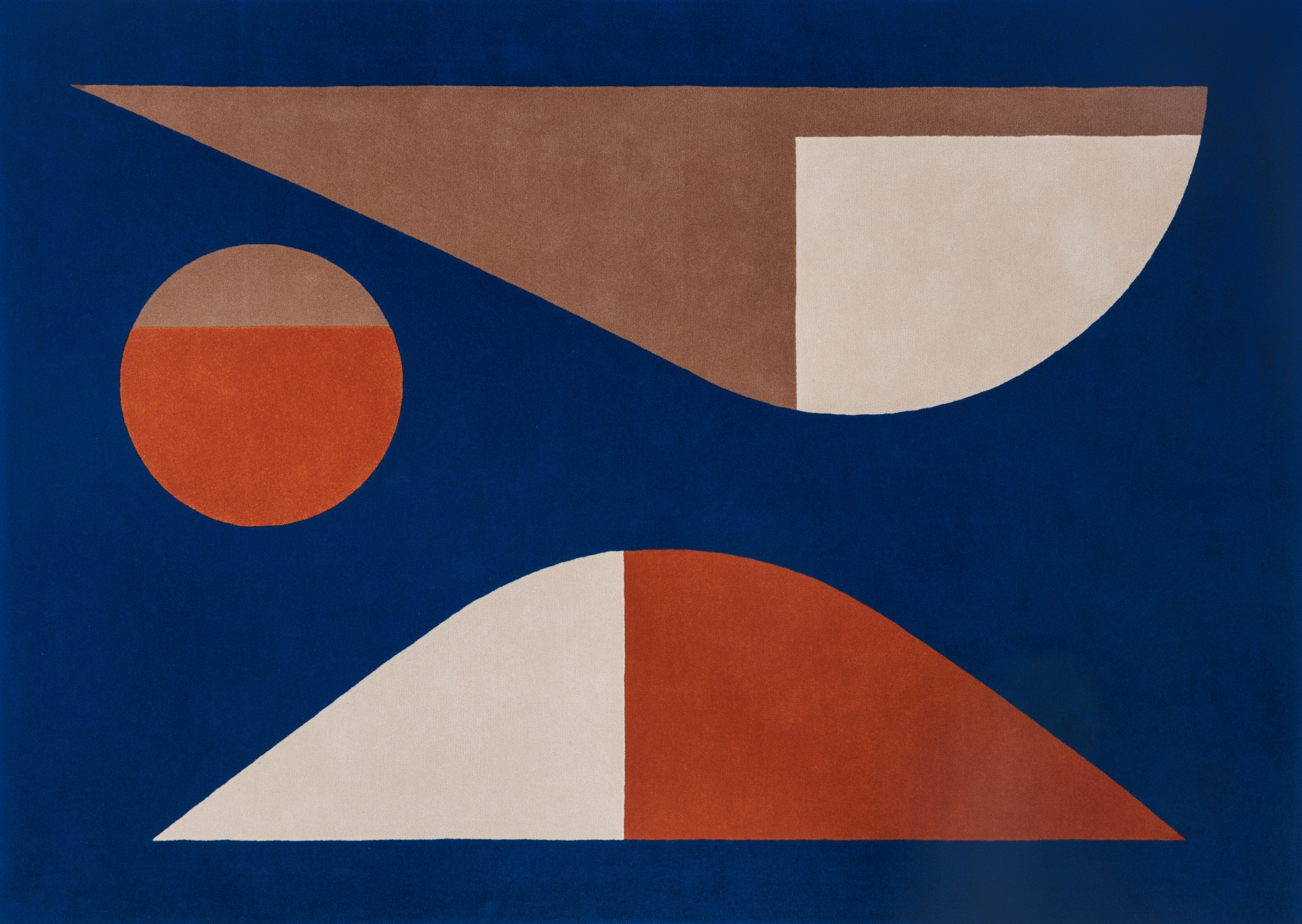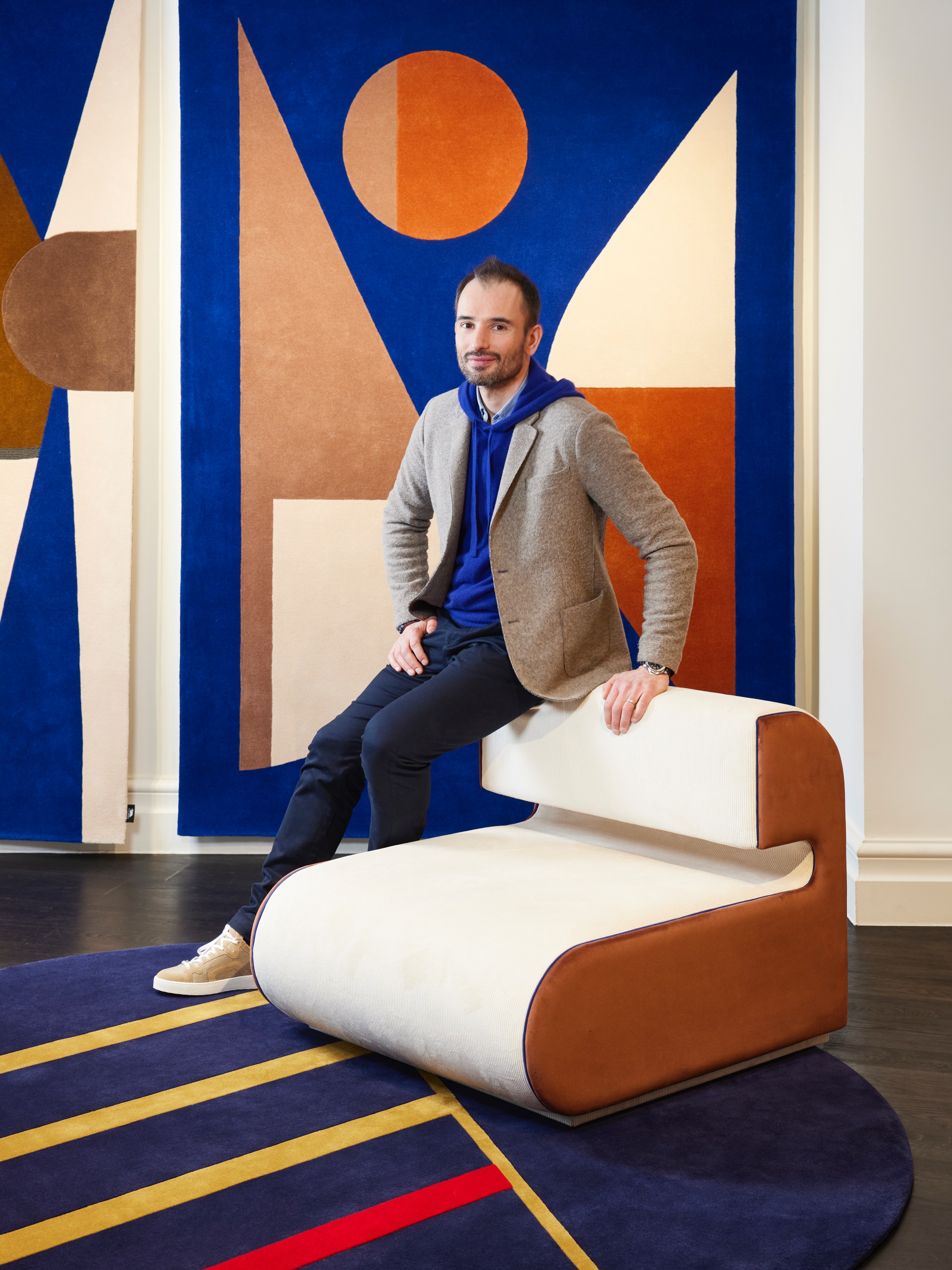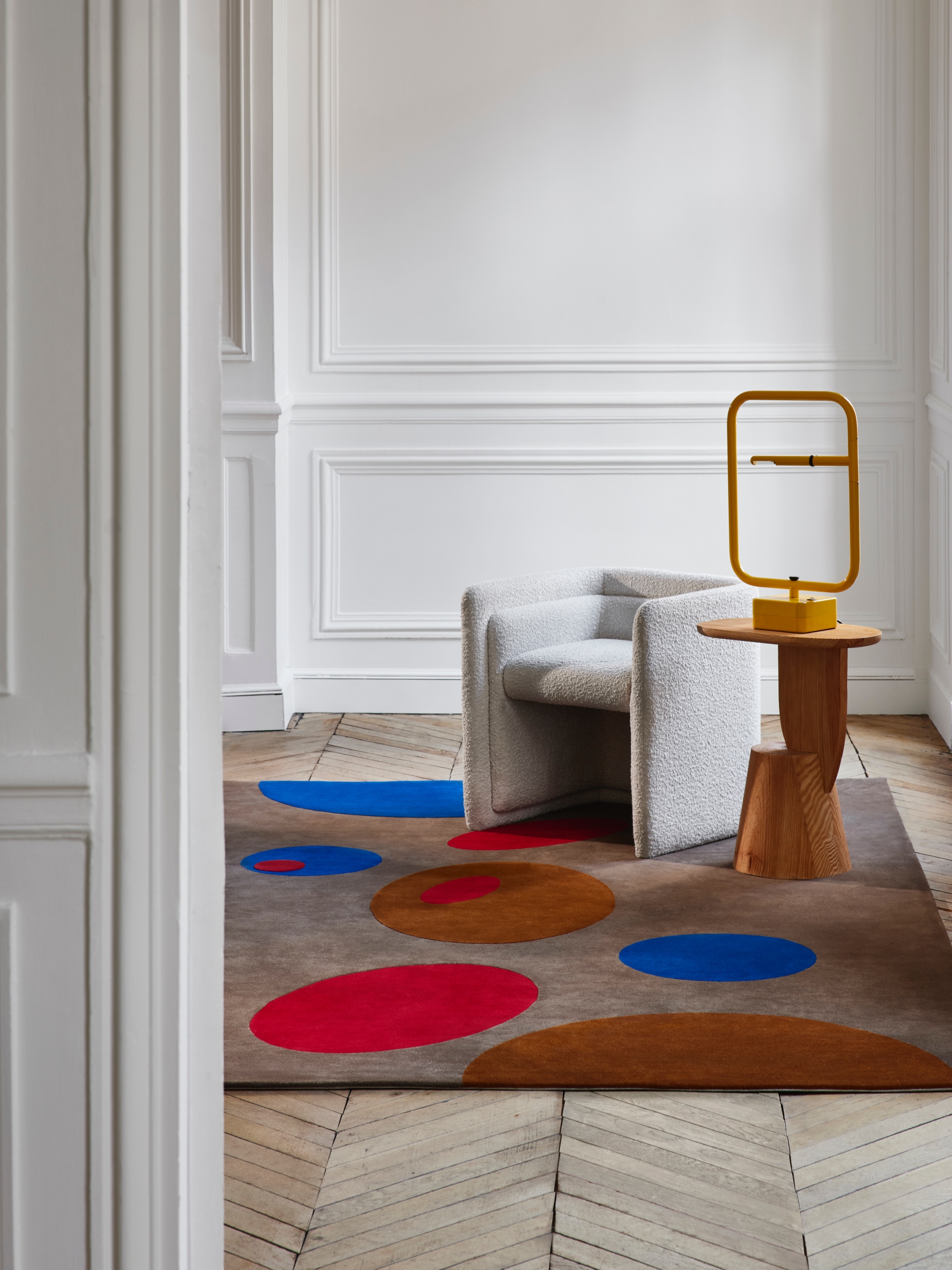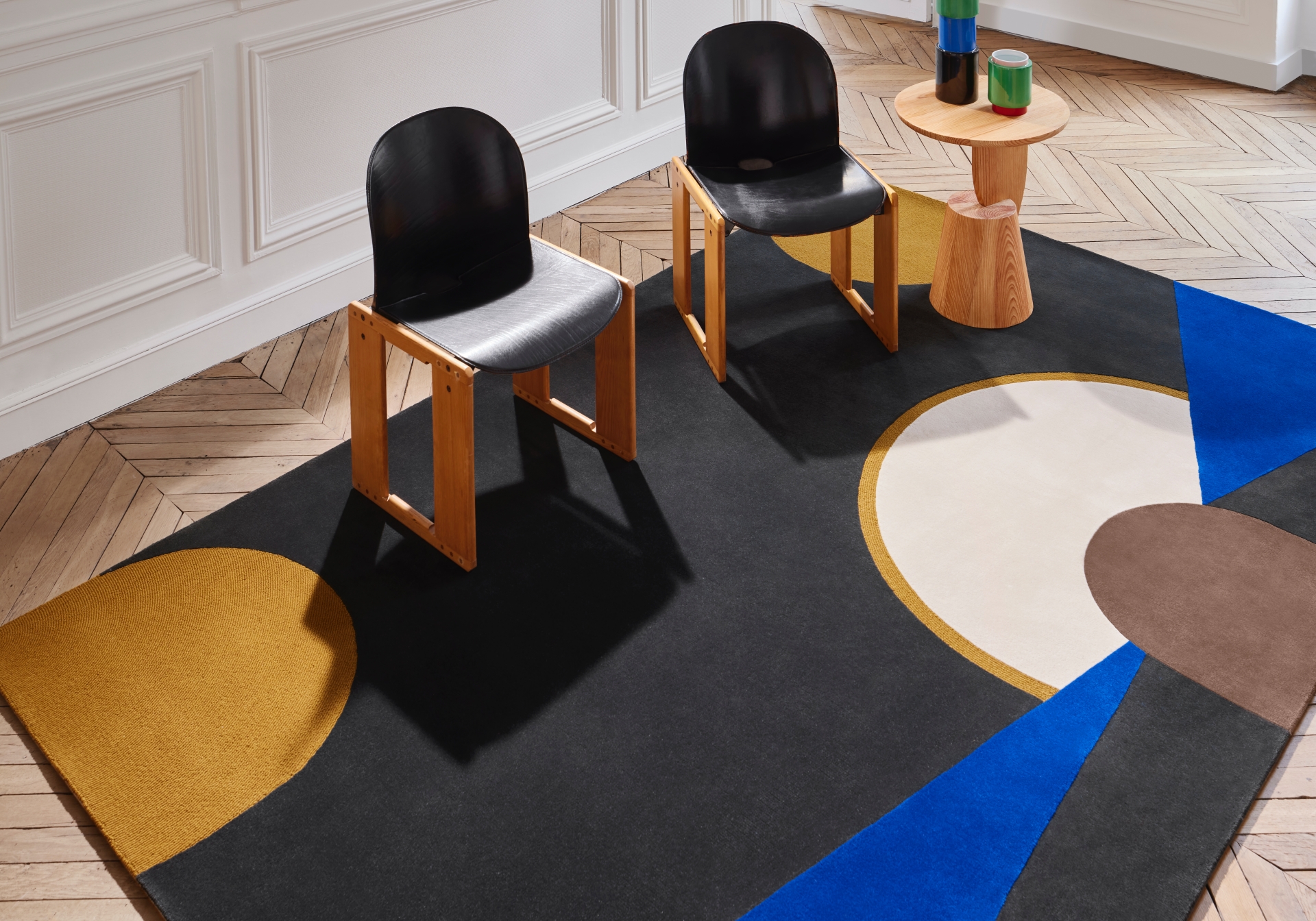 Edited within the Studio by Tai Ping line, known as "ready-to-wear" thanks to its standard sizes and predefined colourways, the seven models in the Fabrice Juan Series, offered in two coloured versions each, are tufted in New Zealand wool, before going through to the finishing department to be chiselled by hand, benefiting from the unrivalled expertise of the company's craftsmen. Inspired by mid-century artists such as Geneviève Claisse, Jean Dewasne and Pierre Cardin, the fourteen round and rectangular rugs in the Fabrice Juan Series have a seductive graphic line and deep colour combinations that are enhanced by the exceptional craftsmanship and natural materials so dear to the brand. "The hand-finished carpets, in particular the play around pile-height and curved lines finely executed with scissors, enhance my designs in a spectacular way", Fabrice Juan enthuses. Displayed on the walls of Tai Ping's showroom like works of art, the seven original designs from the Fabrice Juan Series for Studio by Tai Ping are made into fourteen ready-to-wear rugs for the January presentation.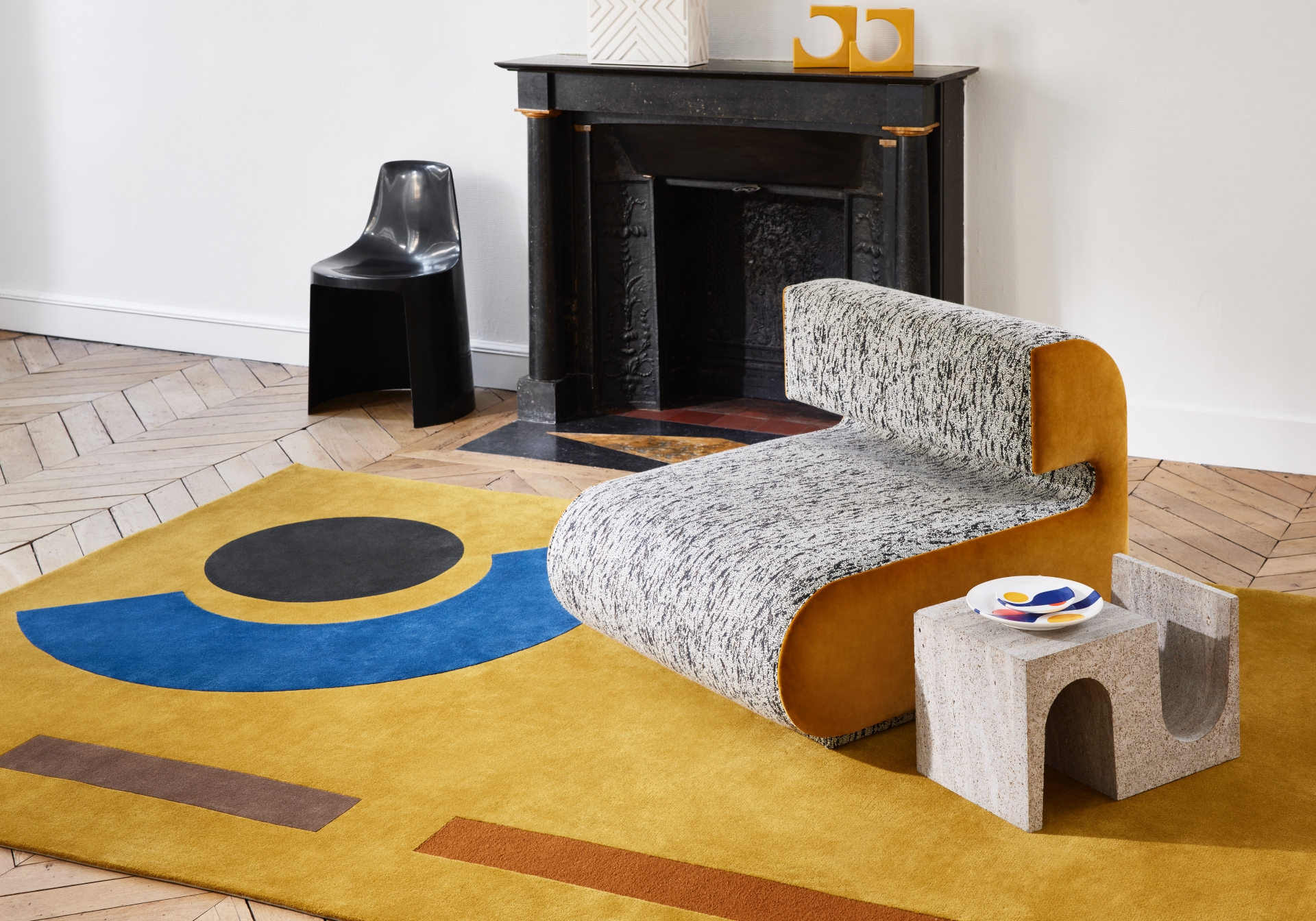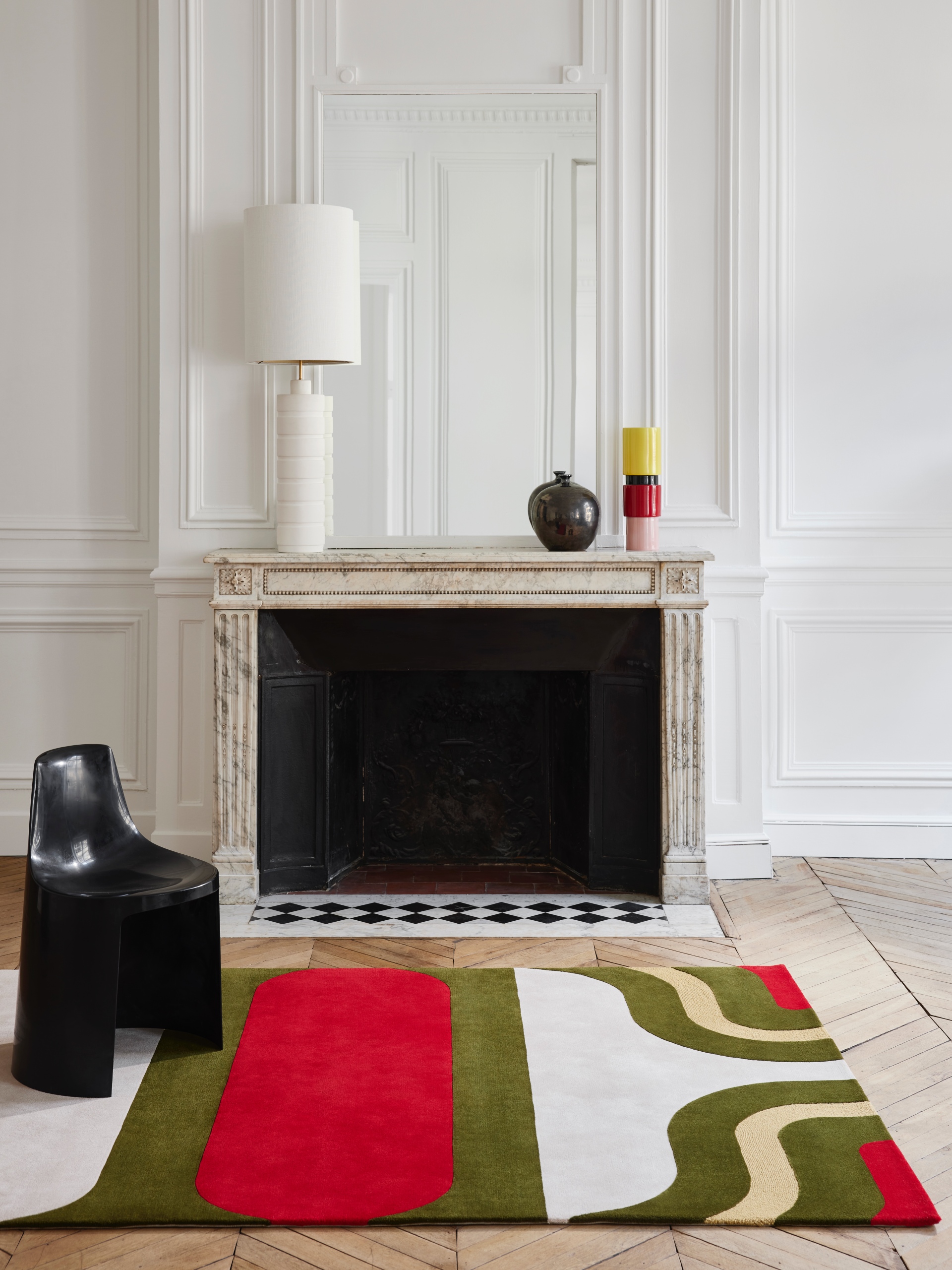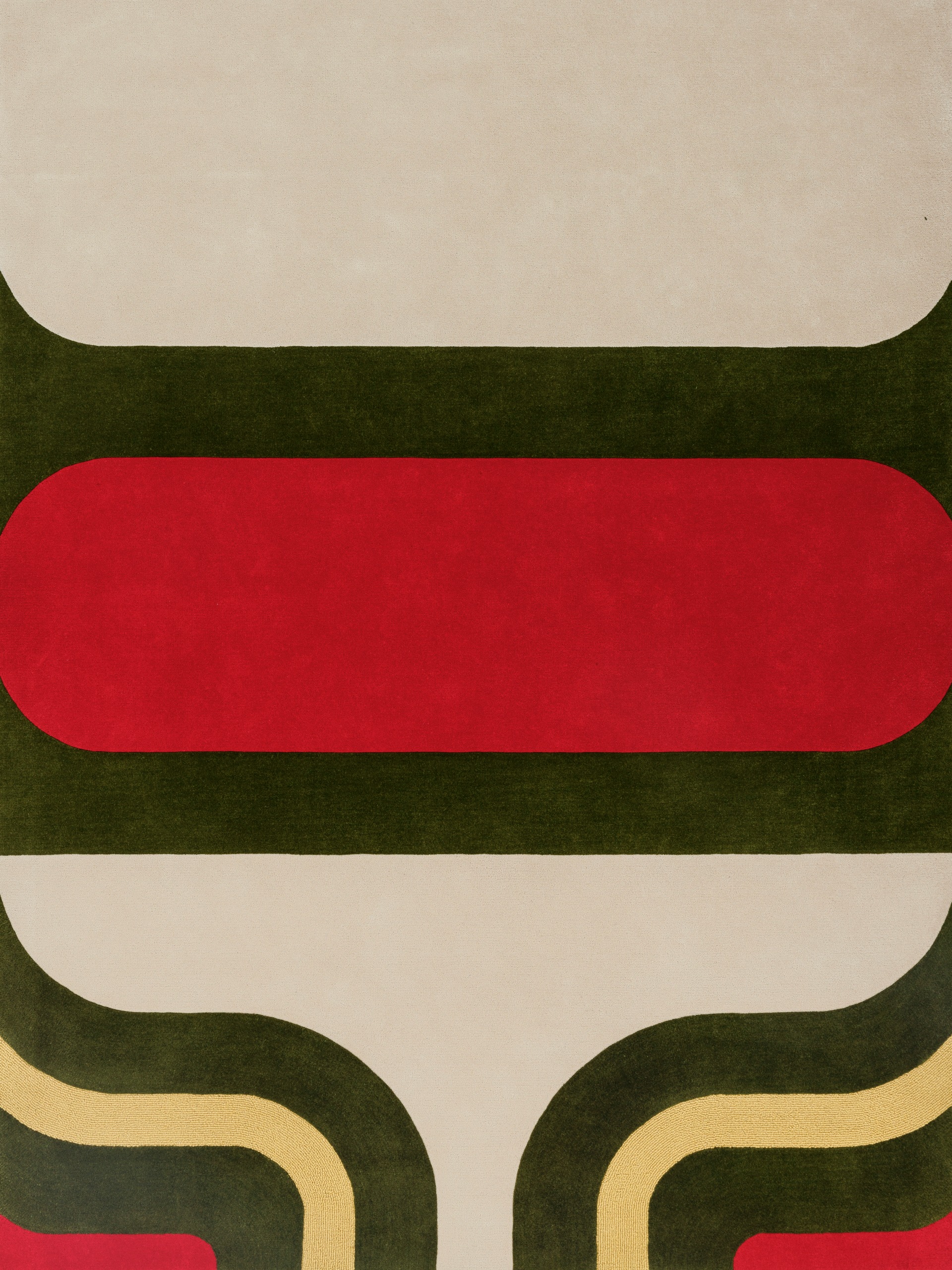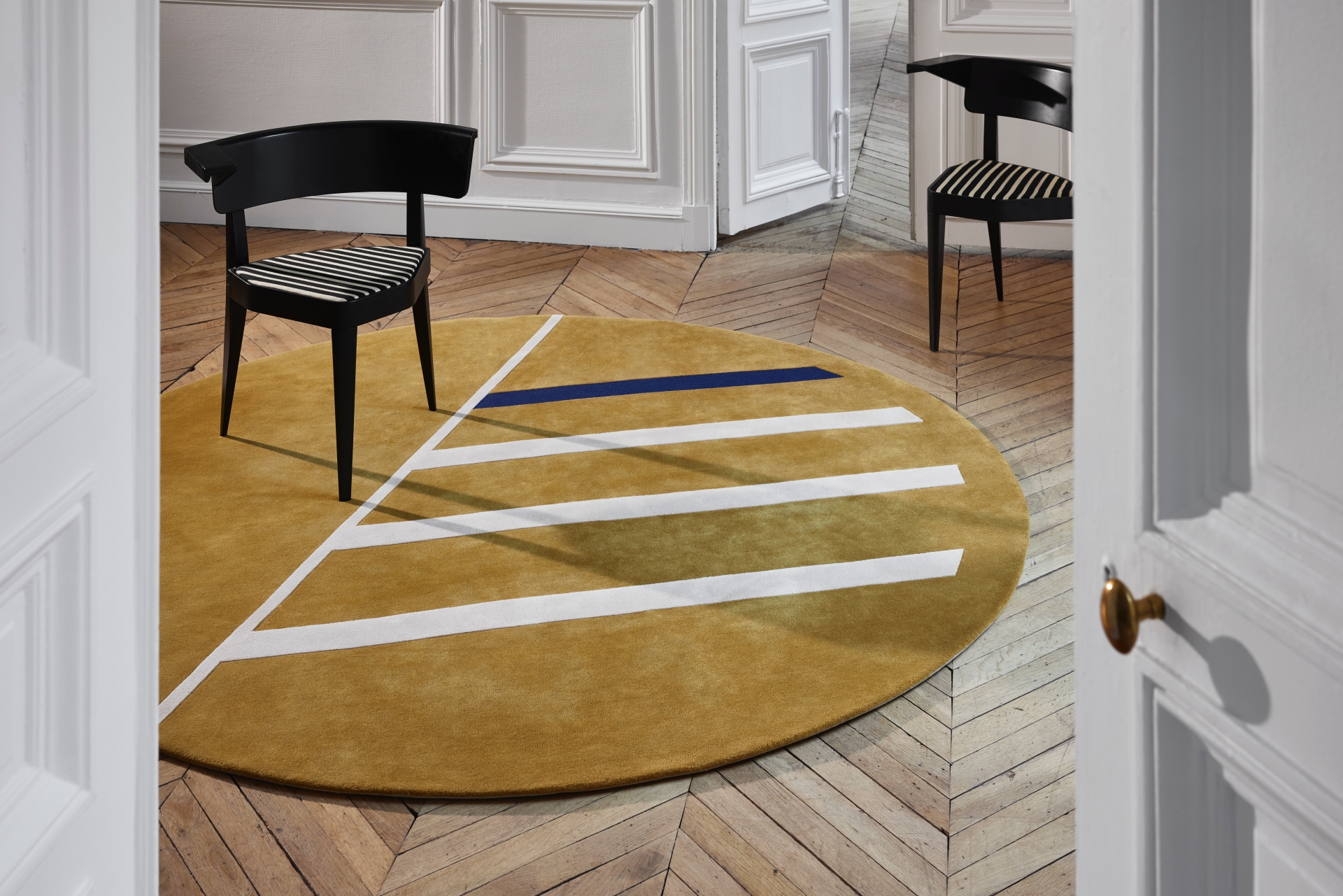 Renowned for their expertise in creating highly sophisticated bespoke creations, Tai Ping is now offering a range of decorative, in-stock rugs with immediate availability for consumers and design professionals alike. Presented under the Studio by Tai Ping label, these "ready-to-wear" rugs are available in standard sizes and colourways, and sold exclusively through Tai Ping showrooms and e-shops. The Studio by Tai Ping rugs are made with premium quality materials and constant attention to detail by Tai Ping's skilled craftsmen. Combining the brand's proprietary mechanical tufting technology with intricate hand finishing, every rug adheres to the sustainability standards that have defined the Tai Ping brand since its founding in 1956. Art pieces underfoot have never looked more chic.