At present, a new concept of housing has begun to take shape. This housing project, led by designer Tiantian Dong of Hangzhou Mountain Soil Interior Design, found that in the past two decades, the Chinese concept of a home was very much influenced by family and the number of bedrooms a residence should have. So even bedrooms that may not have been used for a long time should be kept. With the gradual development of society and the change of family structure, more and more of the younger generation are willing to experiment with incorporating open common areas in their houses, and leaving only the necessary bedroom space. During these times, more communication between families and a broader view of living has become a new direction for design.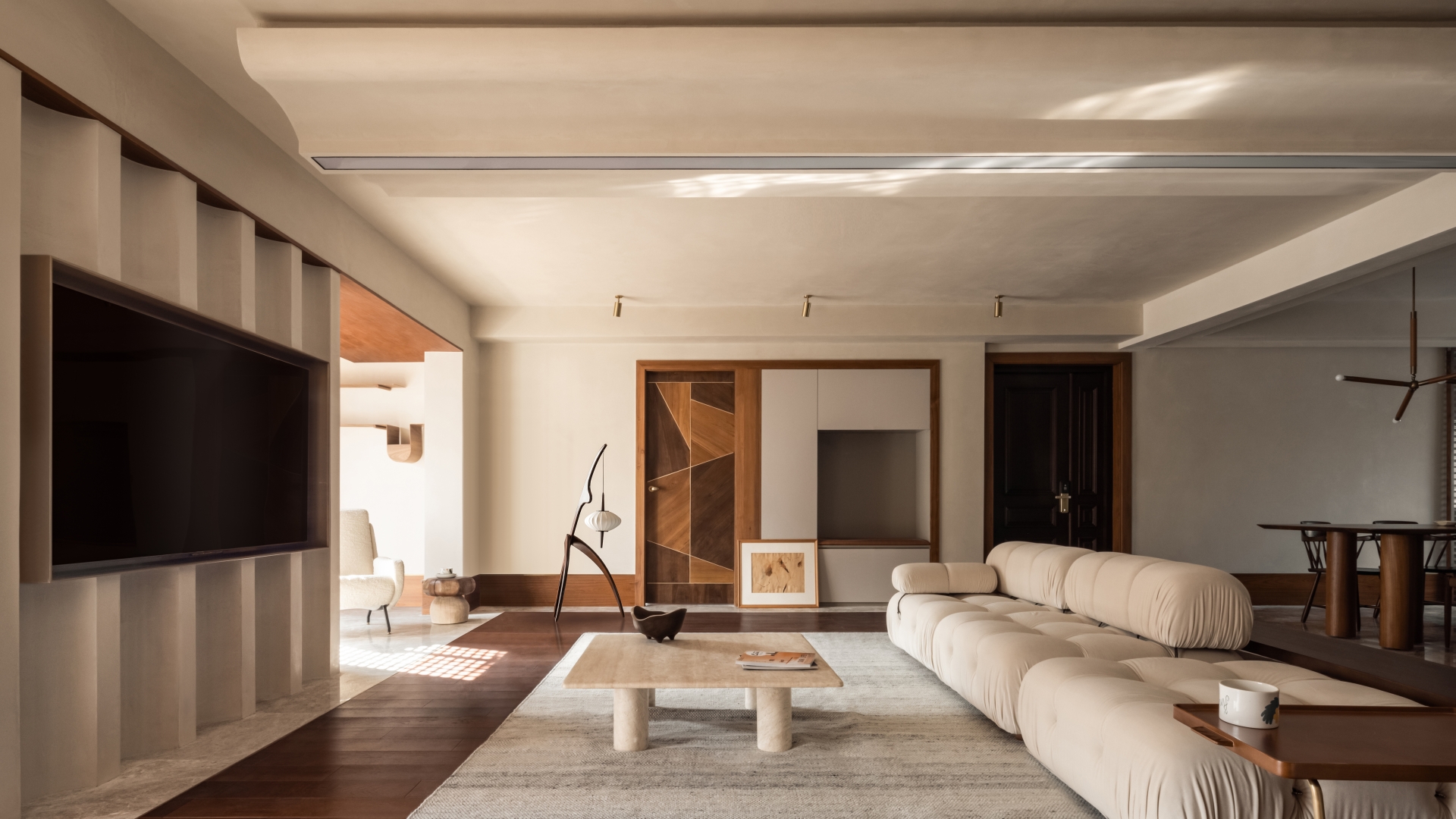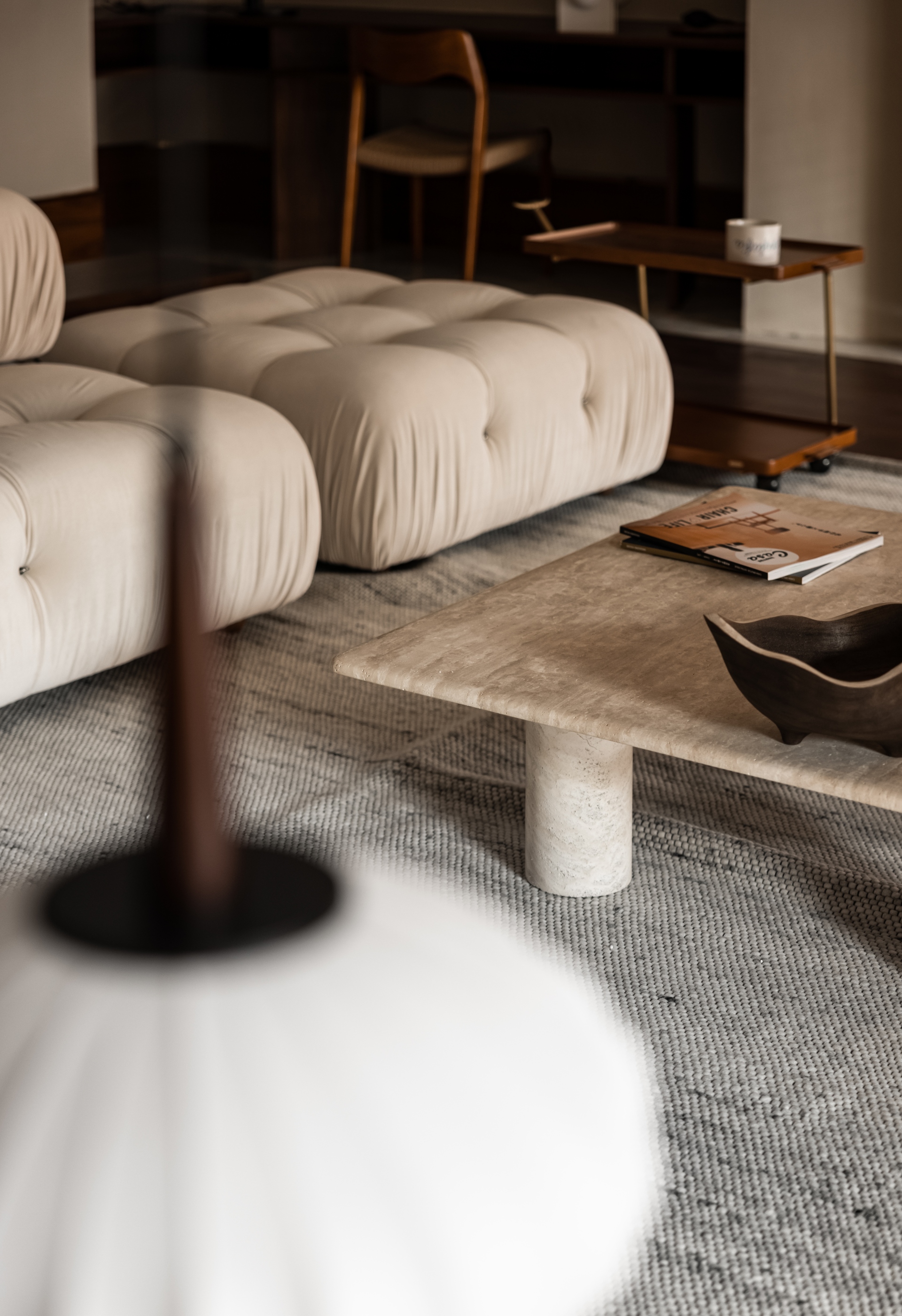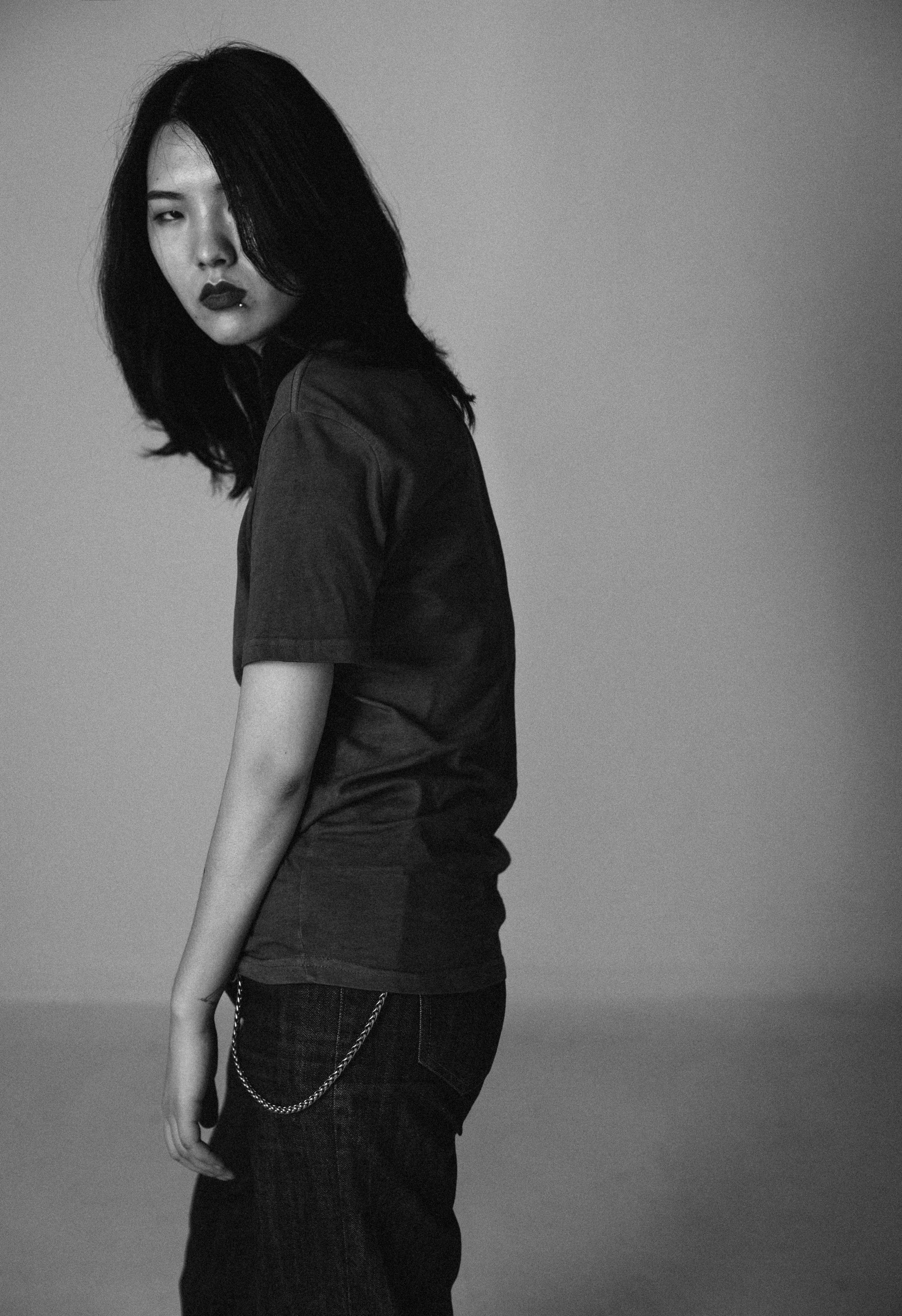 In this project, the design firm commenced by analysing the actual needs of the client, and then properly divided the space area of each region. The whole moving line spreads around the living room - taking into account that in daily life, the living room is an important centre for the emotional bonding and sharing for the family, thus it's also the place where family members spend most of their time. The mission therefore was to maximise this space in the design.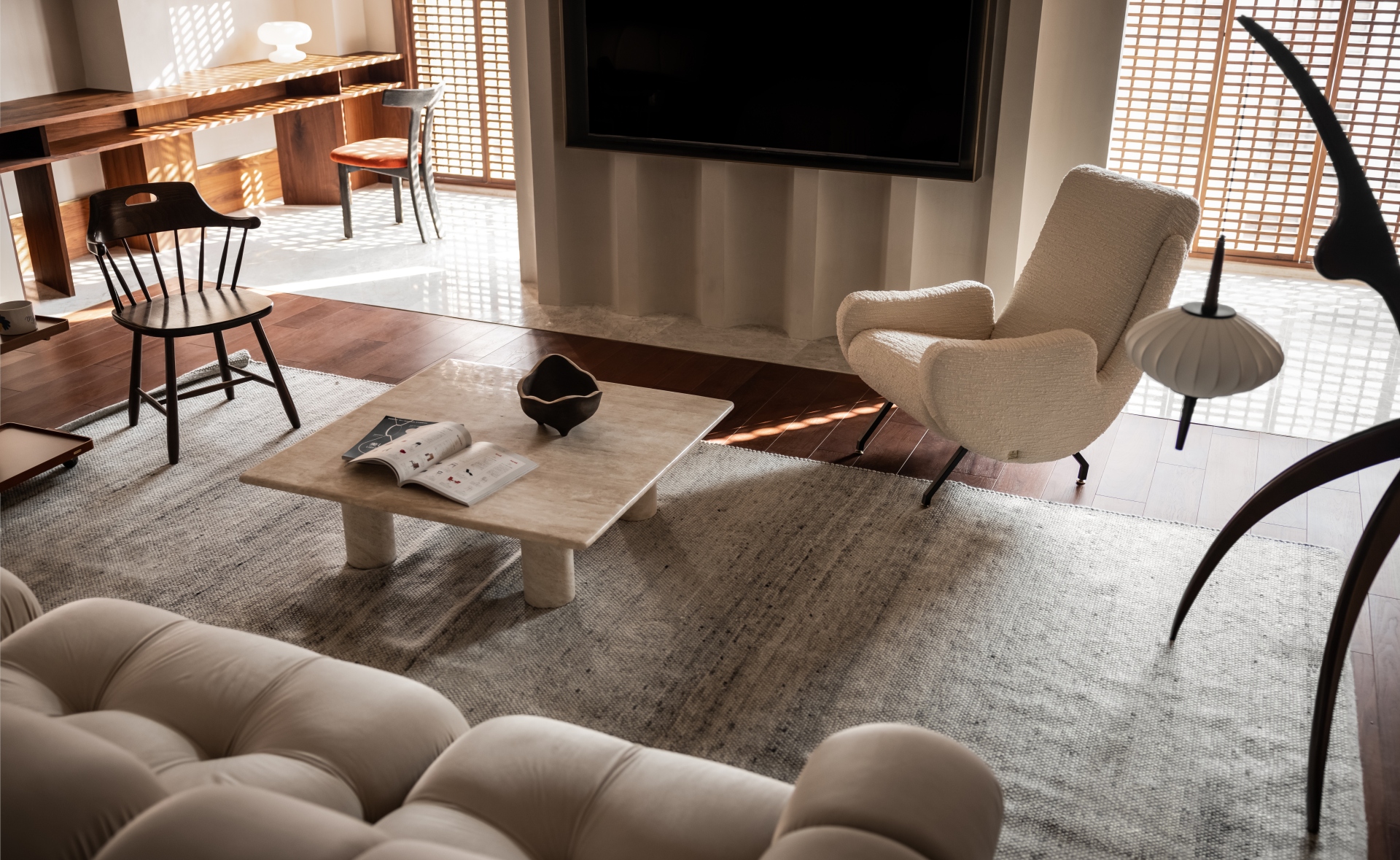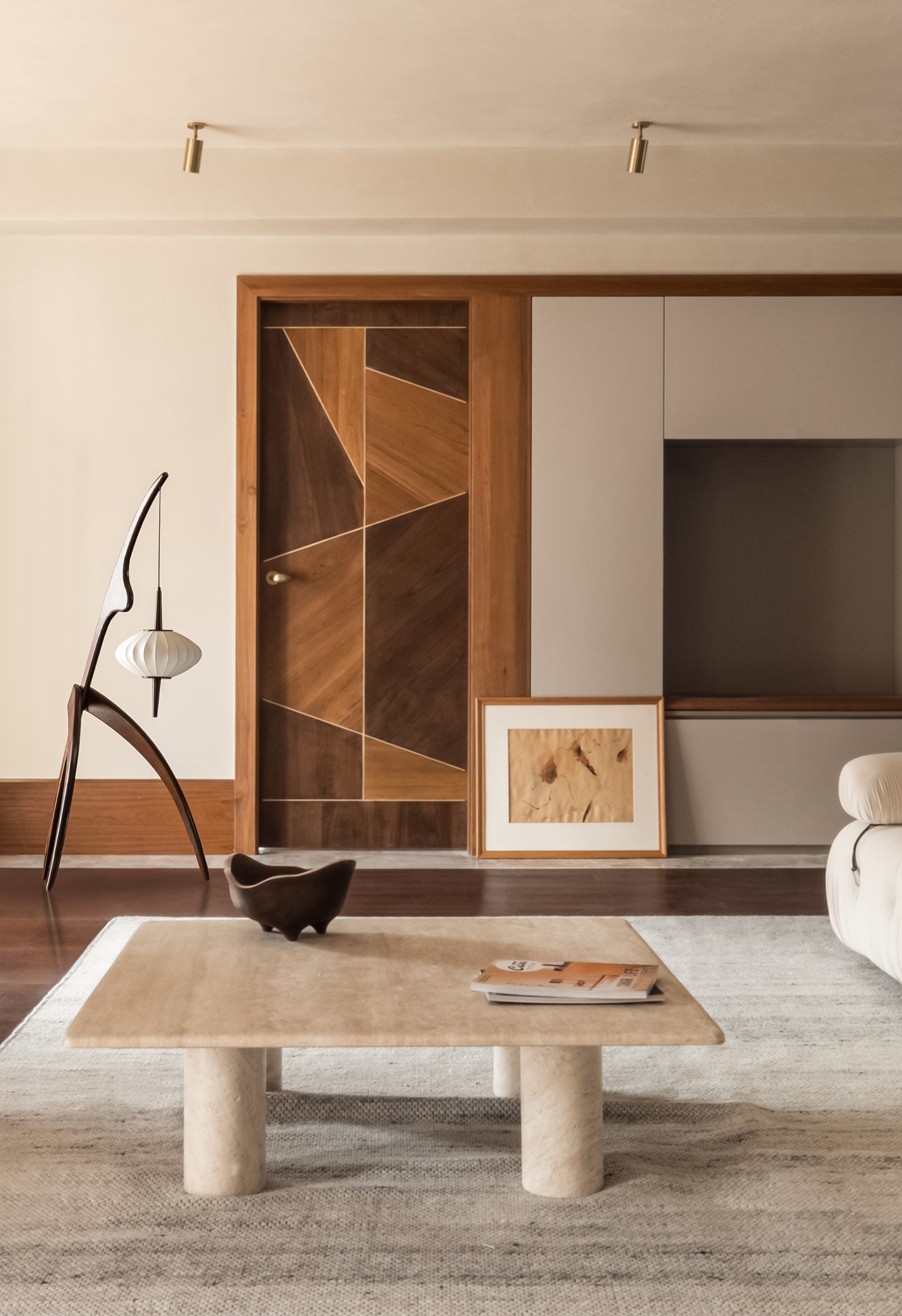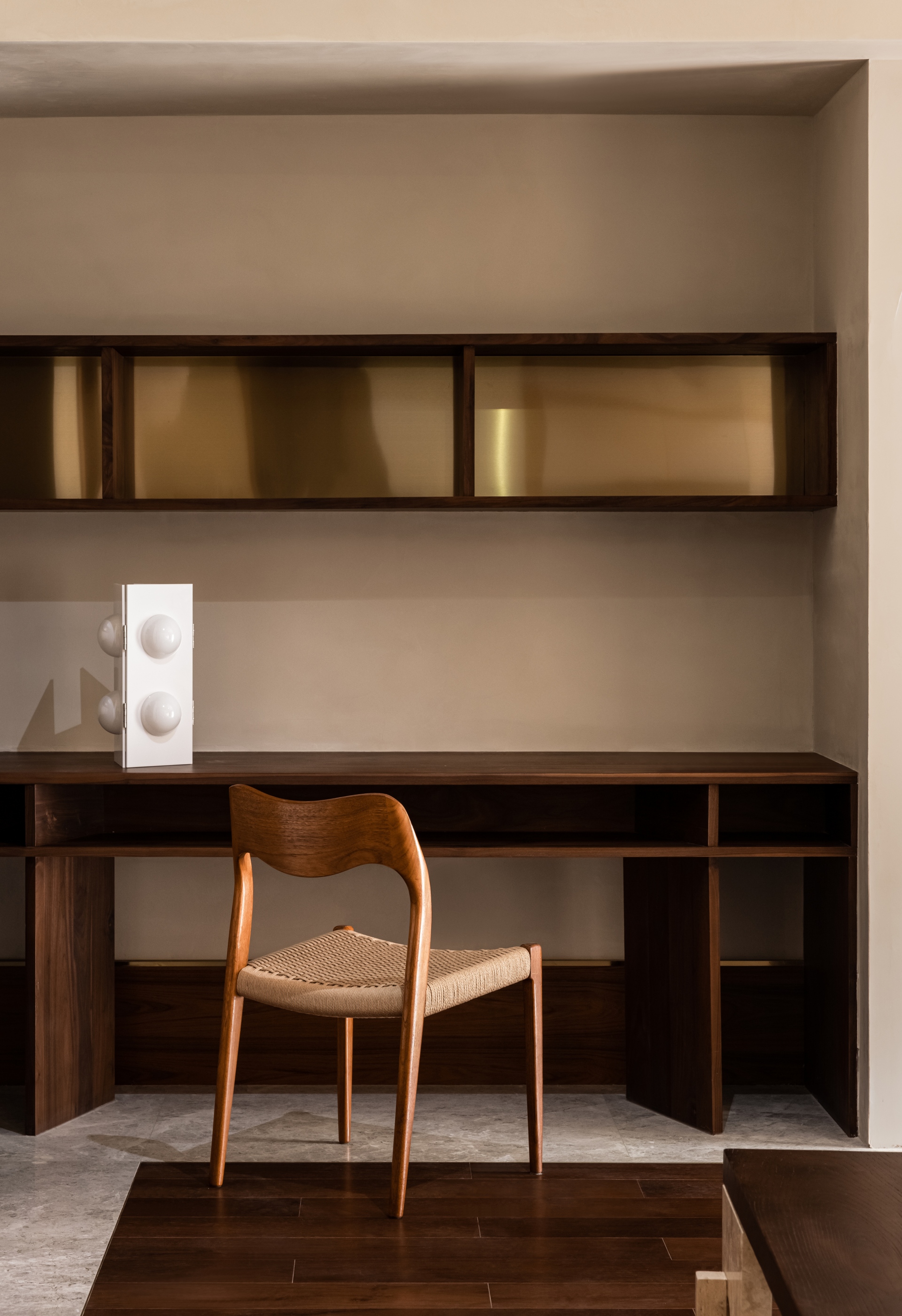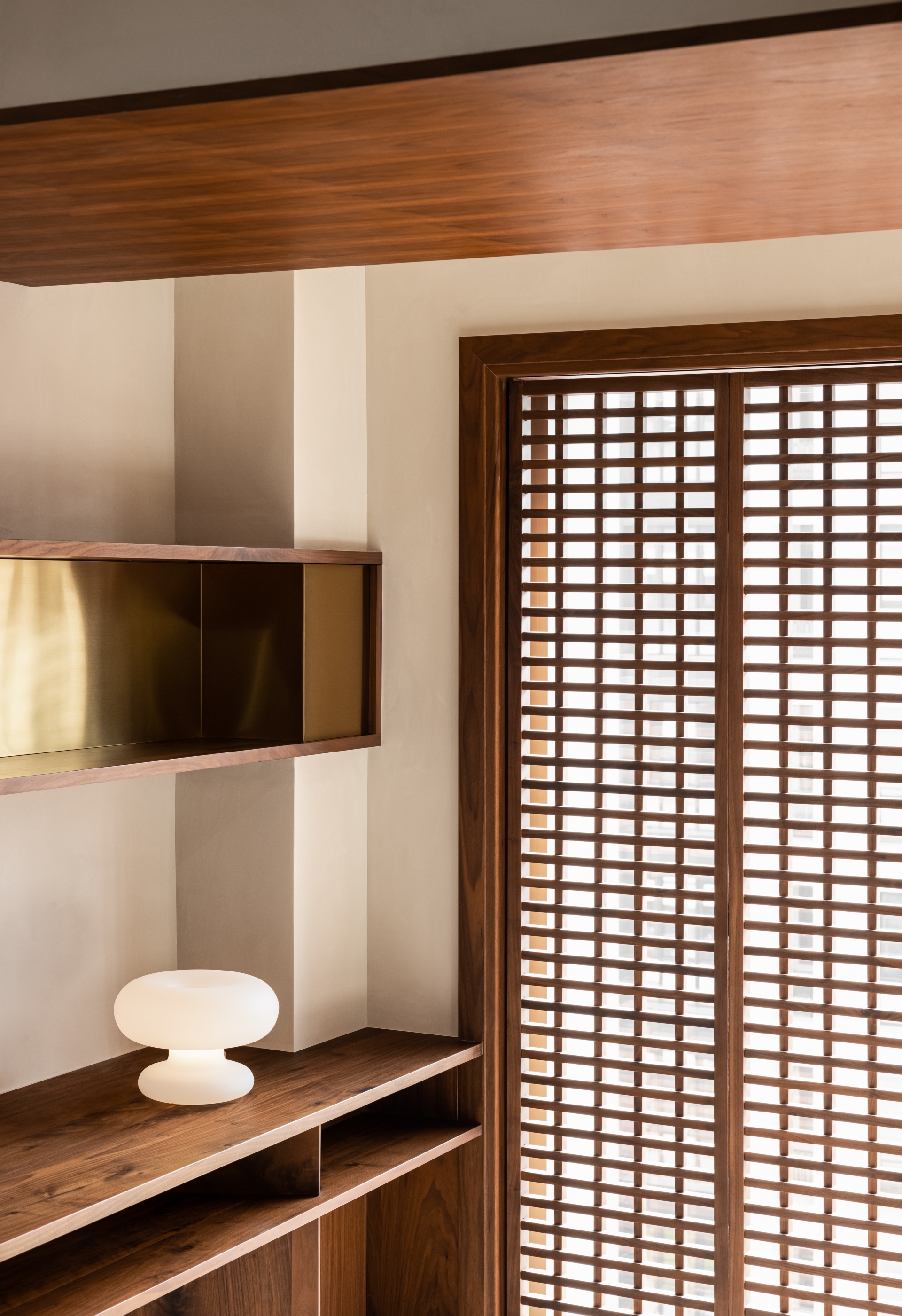 The division of material in the public arenas highlight the leisure areas and makes a clear distinction between the living room and dining room. An added grille at the boundary with the outdoors enables one's view to be separated from the regular buildings. Meanwhile, a partition divides the light and shadow, which makes natural light filtering take on different dimensions and evoke a much more interesting vibe at different times of the day.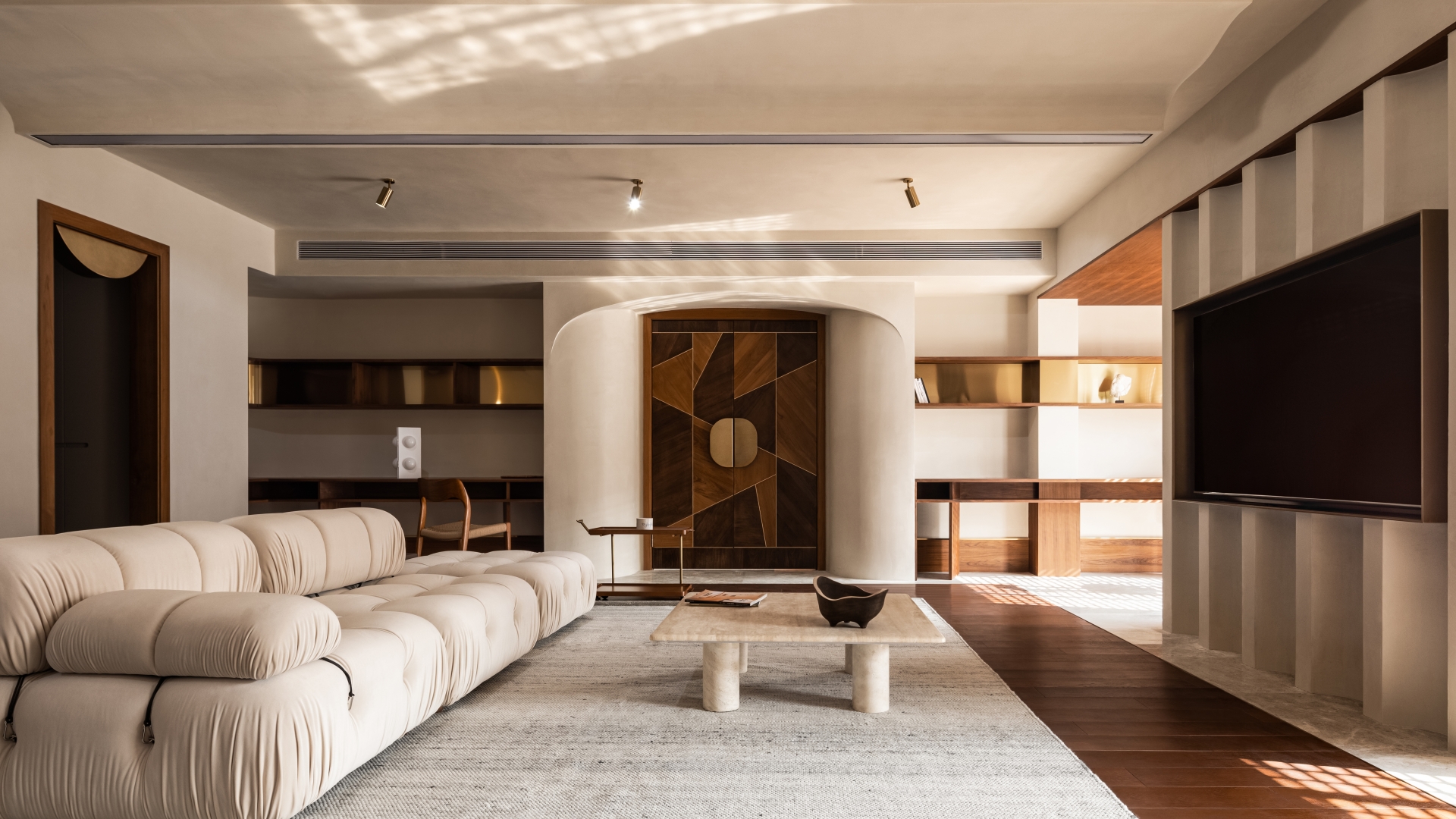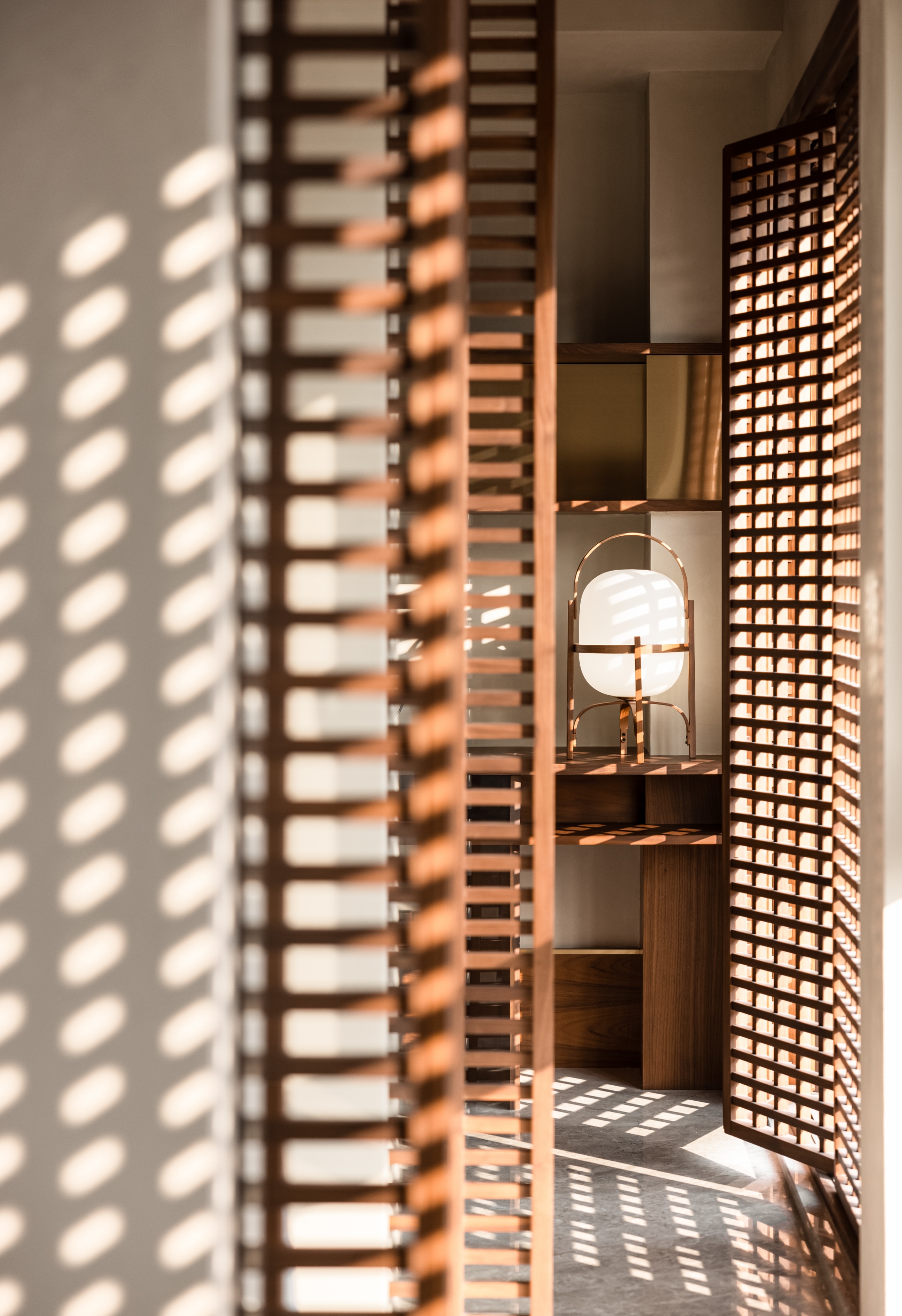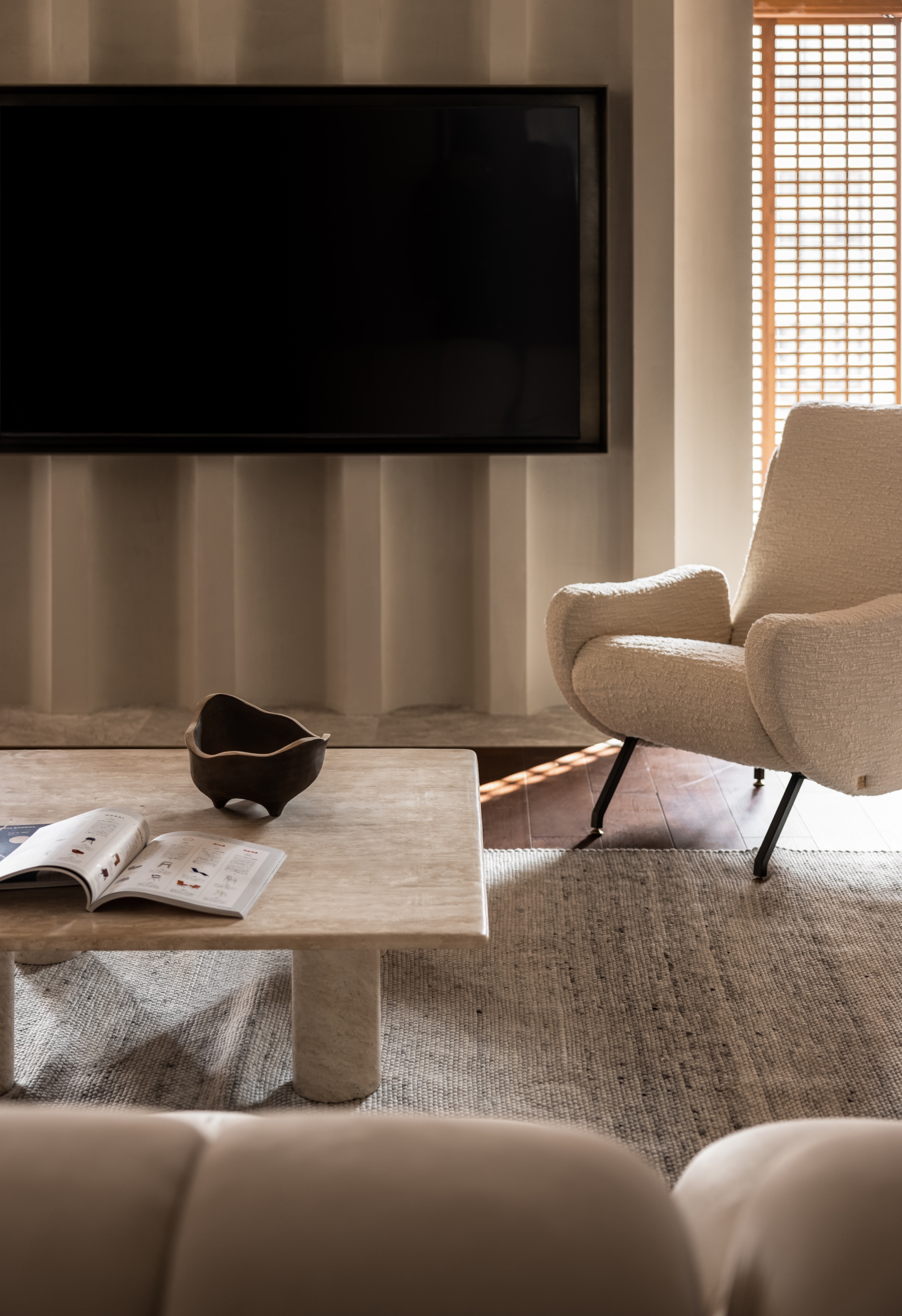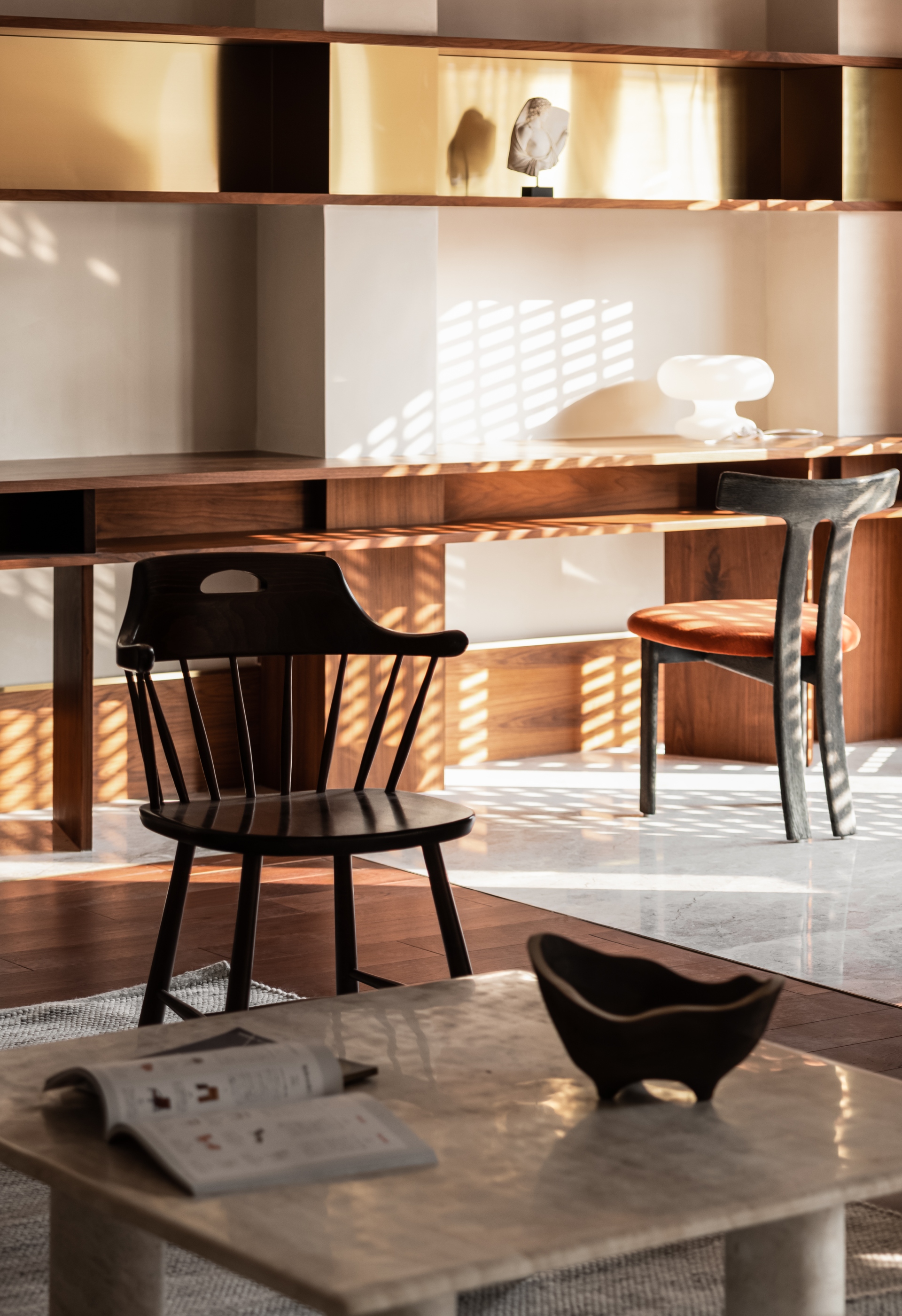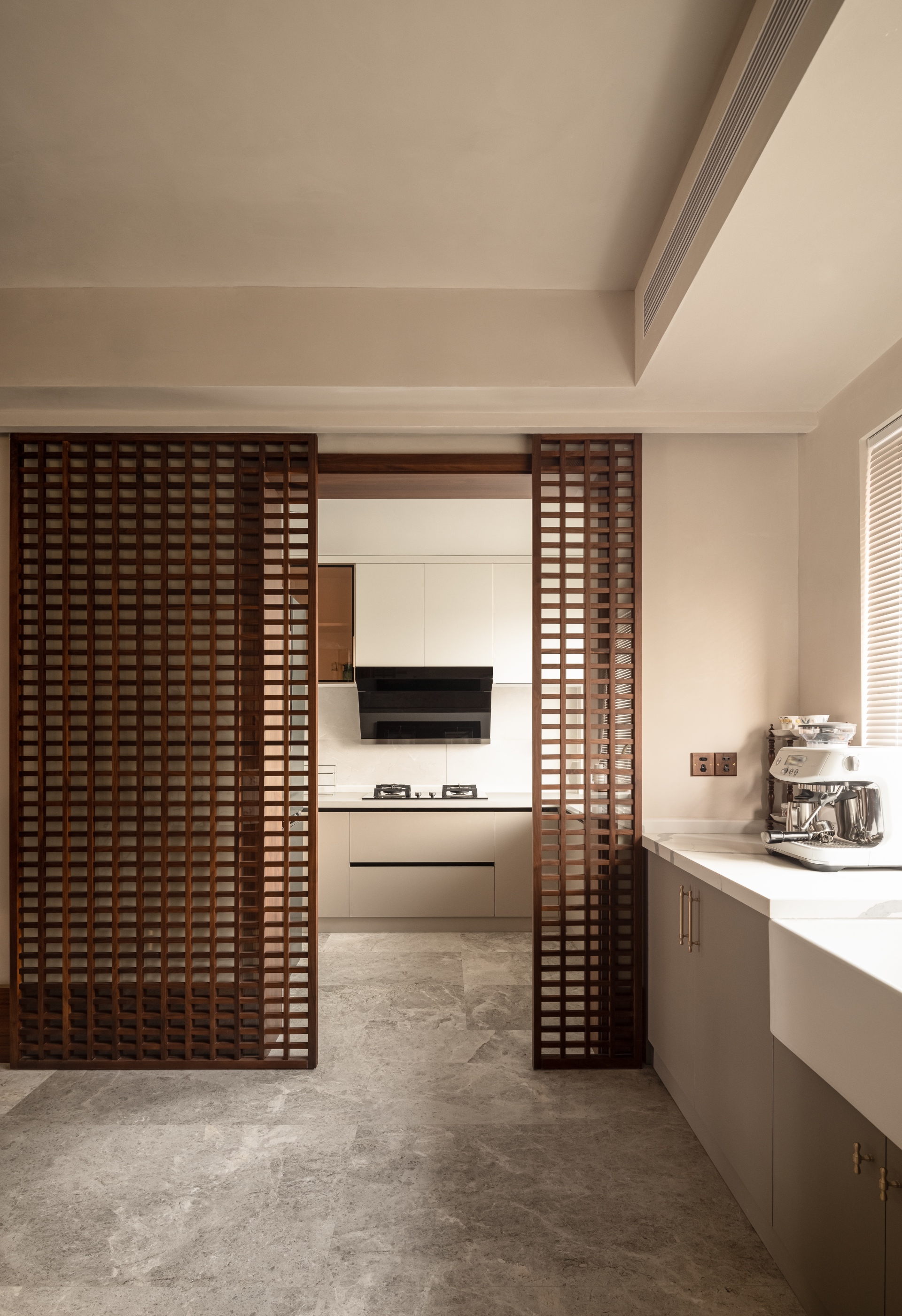 In the place of rest - the master bedroom is enlarged and enhanced as an integrated abode of rejuvenation. Encompassing a water bar area, the closet, and the bathroom, this enables more convenience to the daily life of its residents. For the back panel of the bed, a splicing design was used to create a place for both dressing and lighting. The designers also integrated the bedroom functions, and in doing so, reduced the accumulation of furniture that is often caused by scattered functions. Throughout this serene space, art coatings, copper and natural stone are some of the materials utilised to add a luxurious feel to the home.