For her latest project, Kelly Wearstler, internationally recognized founder and principal of Kelly Wearstler design studio, has channelled her expressive narrative signature to shape the interiors of the Downtown L.A. Proper Hotel. Curating a multi-faceted hospitality environment, Wearstler has blended vintage elements from the property's history, location, and architecture, with a spirited exploration of materiality, colour, and form, to share with guests a hyper-localised flavour of the city and to create a hub for local creatives. ​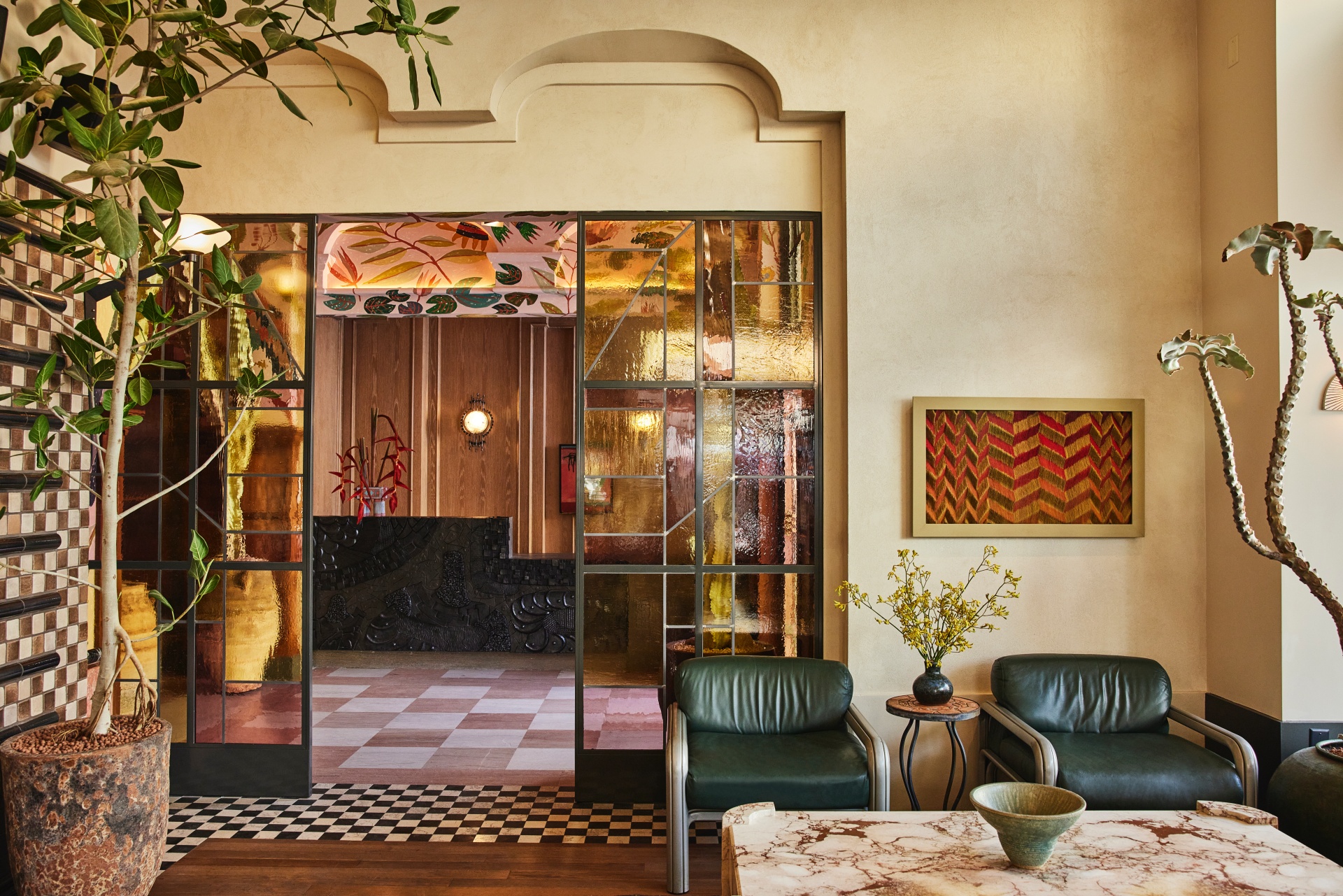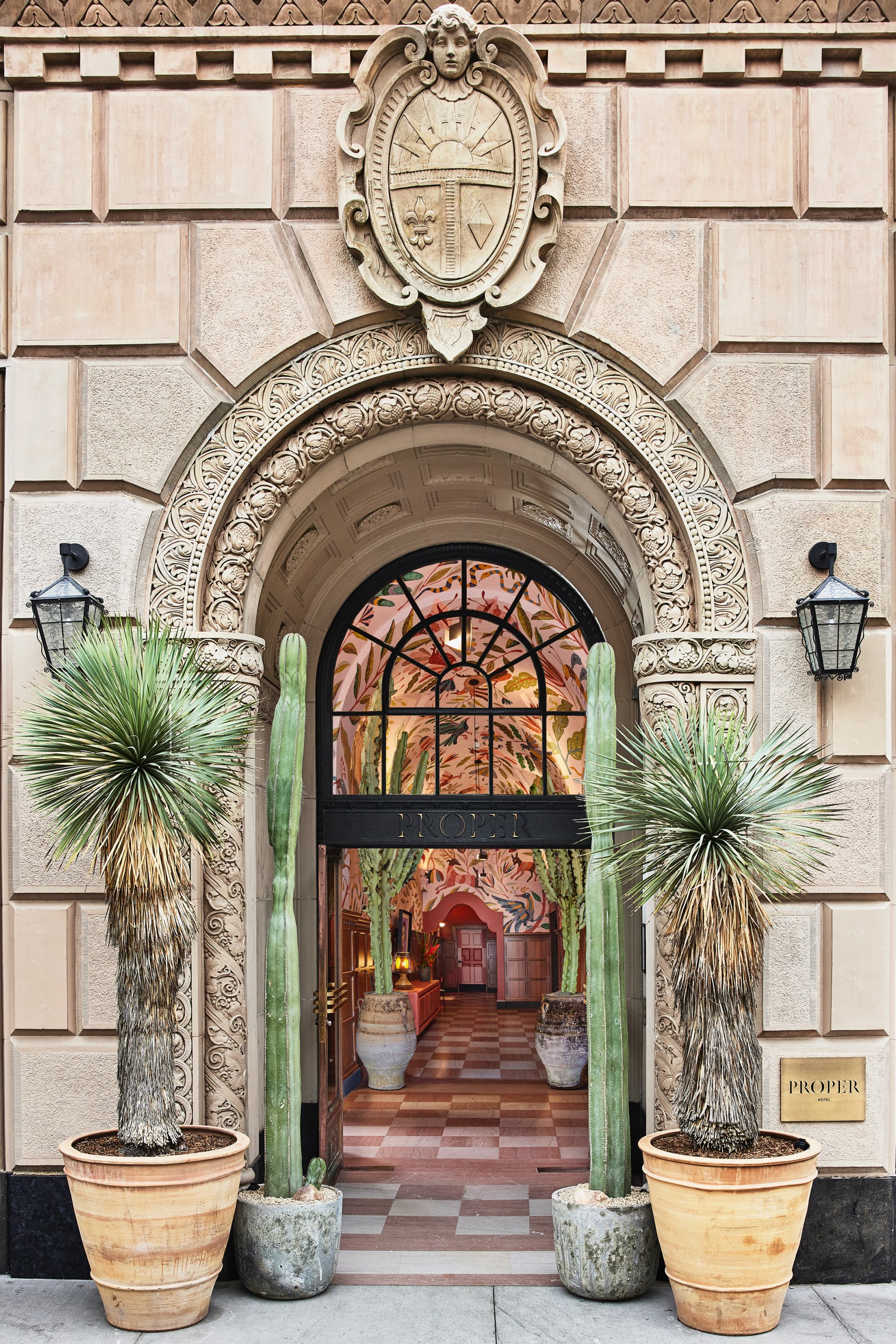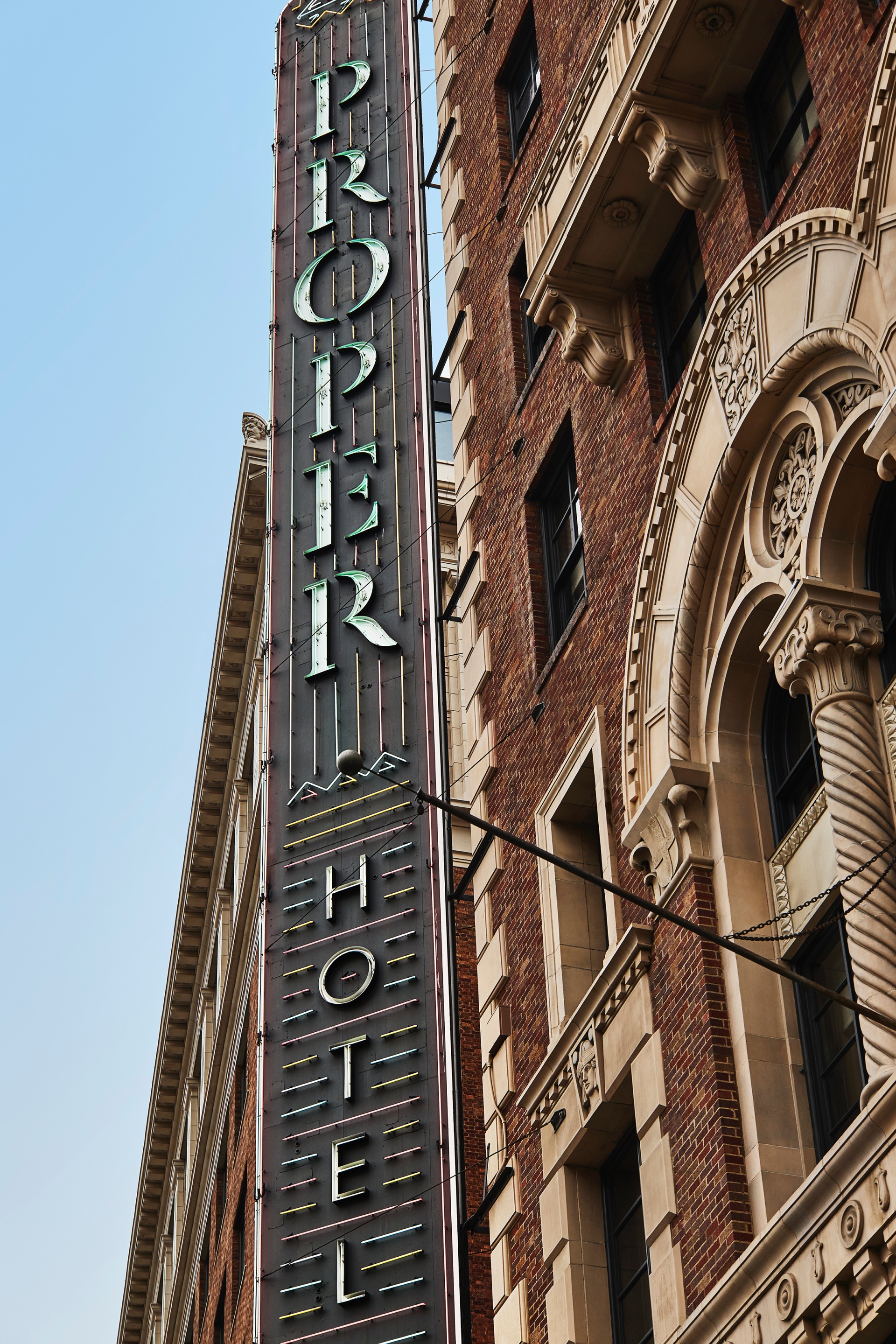 ​​​This fourth hotel designed by Wearstler for Proper Hospitality, is set within a 148-room California Renaissance Revival building, located in the heart of Downtown's South Park District. Adjacent to the Fashion District, the site is in close proximity to celebrated cultural venues such as the Staples Centre, L.A. Live, Walt Disney Concert Hall, The Music Centre, MOCA, and The Broad Museum.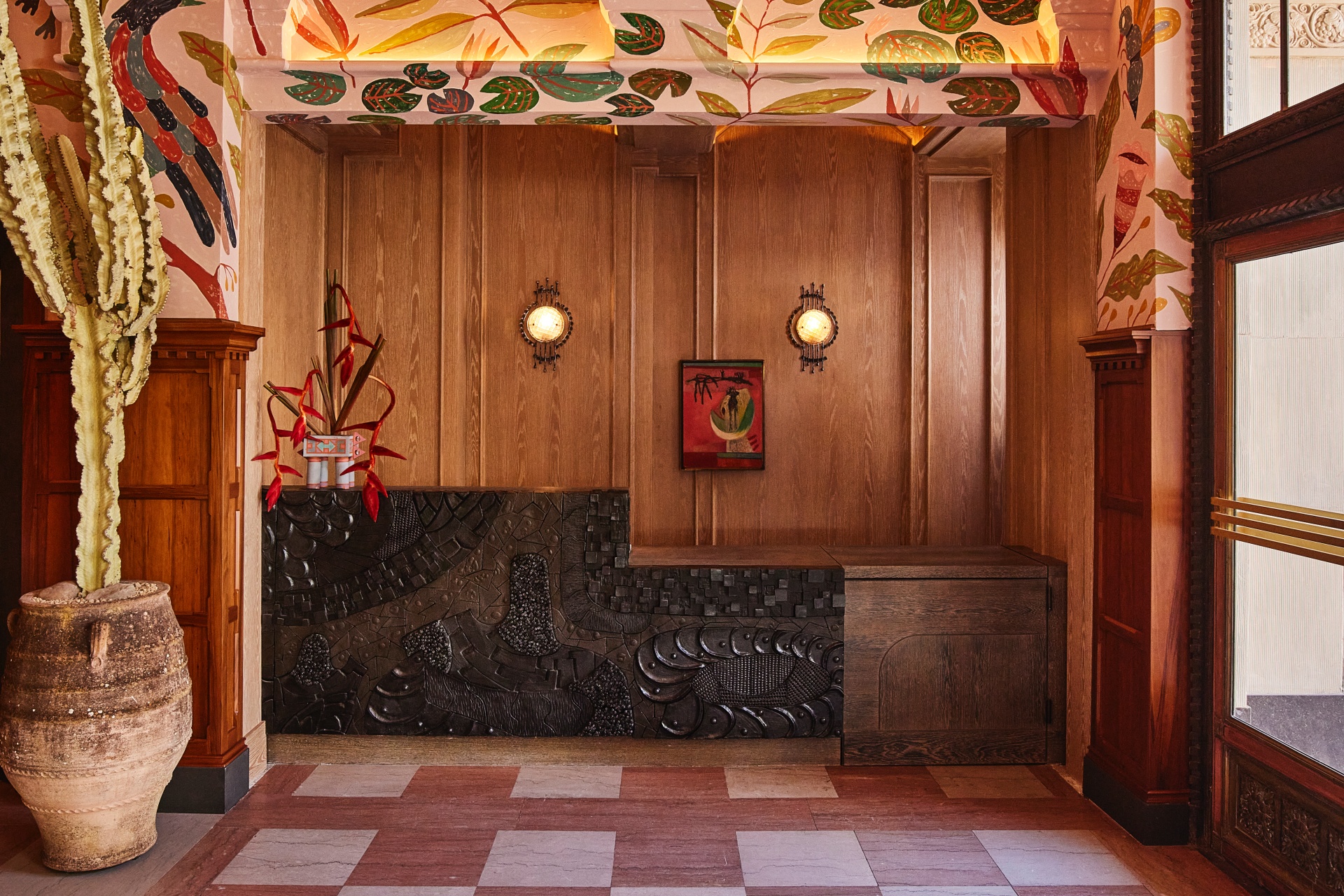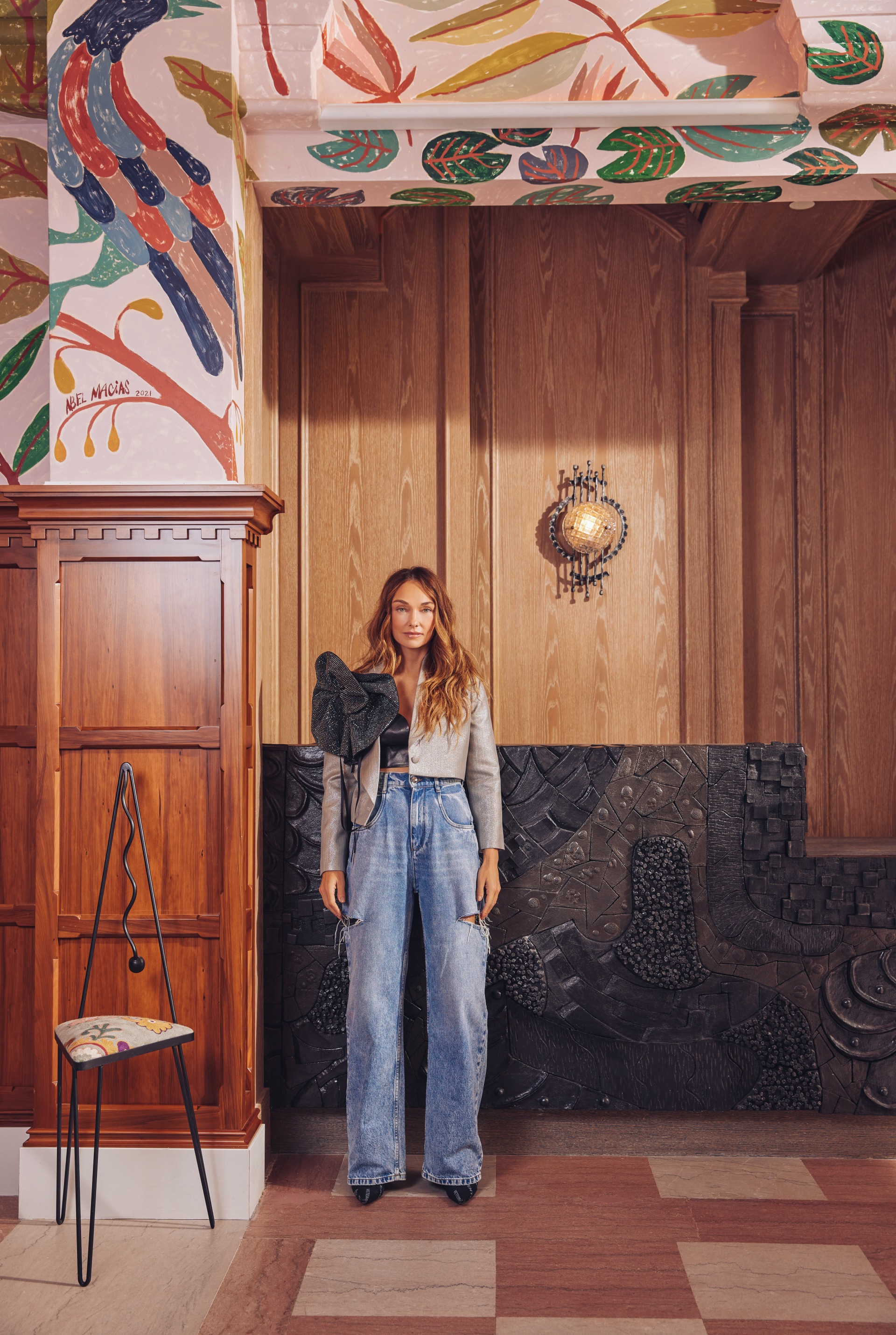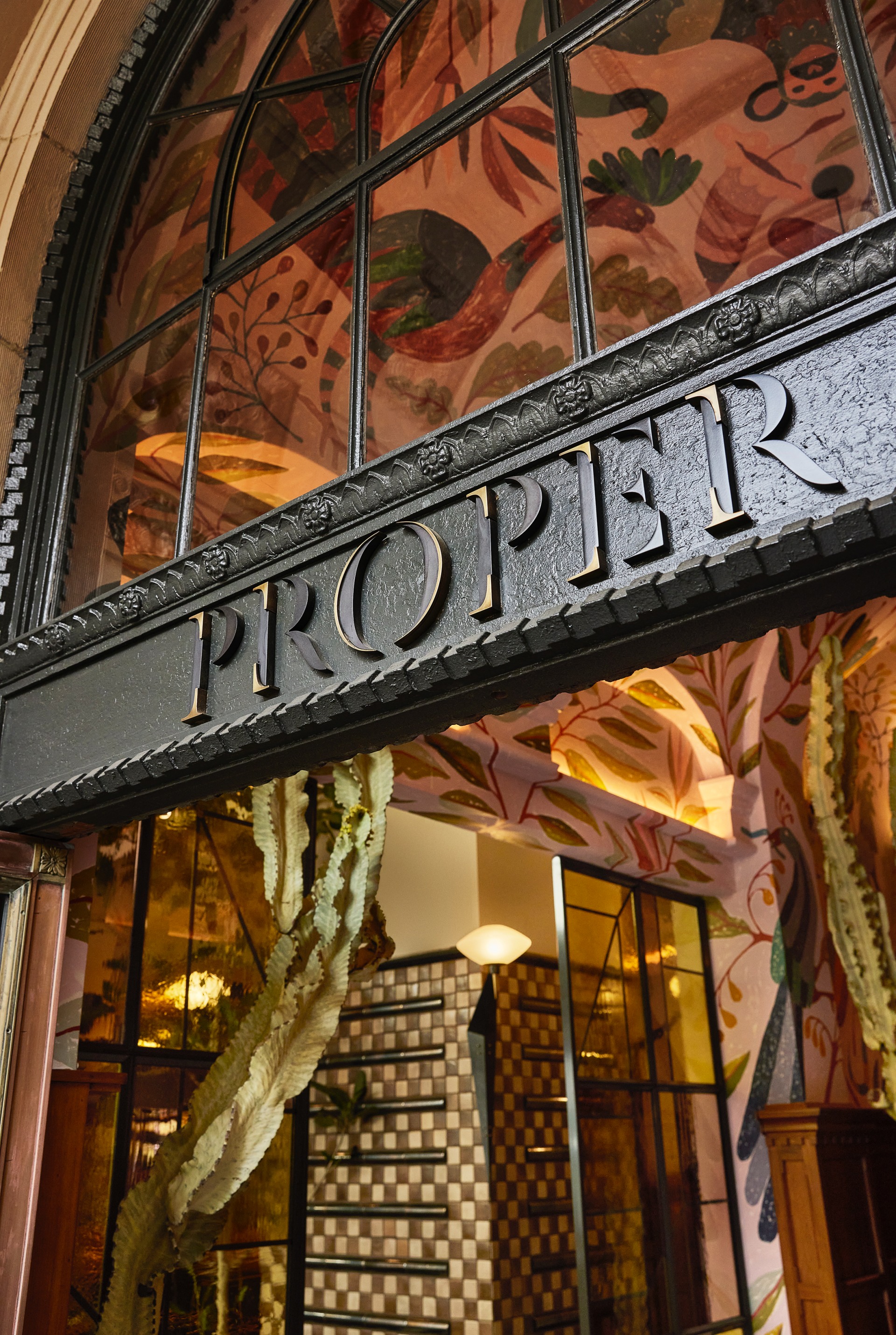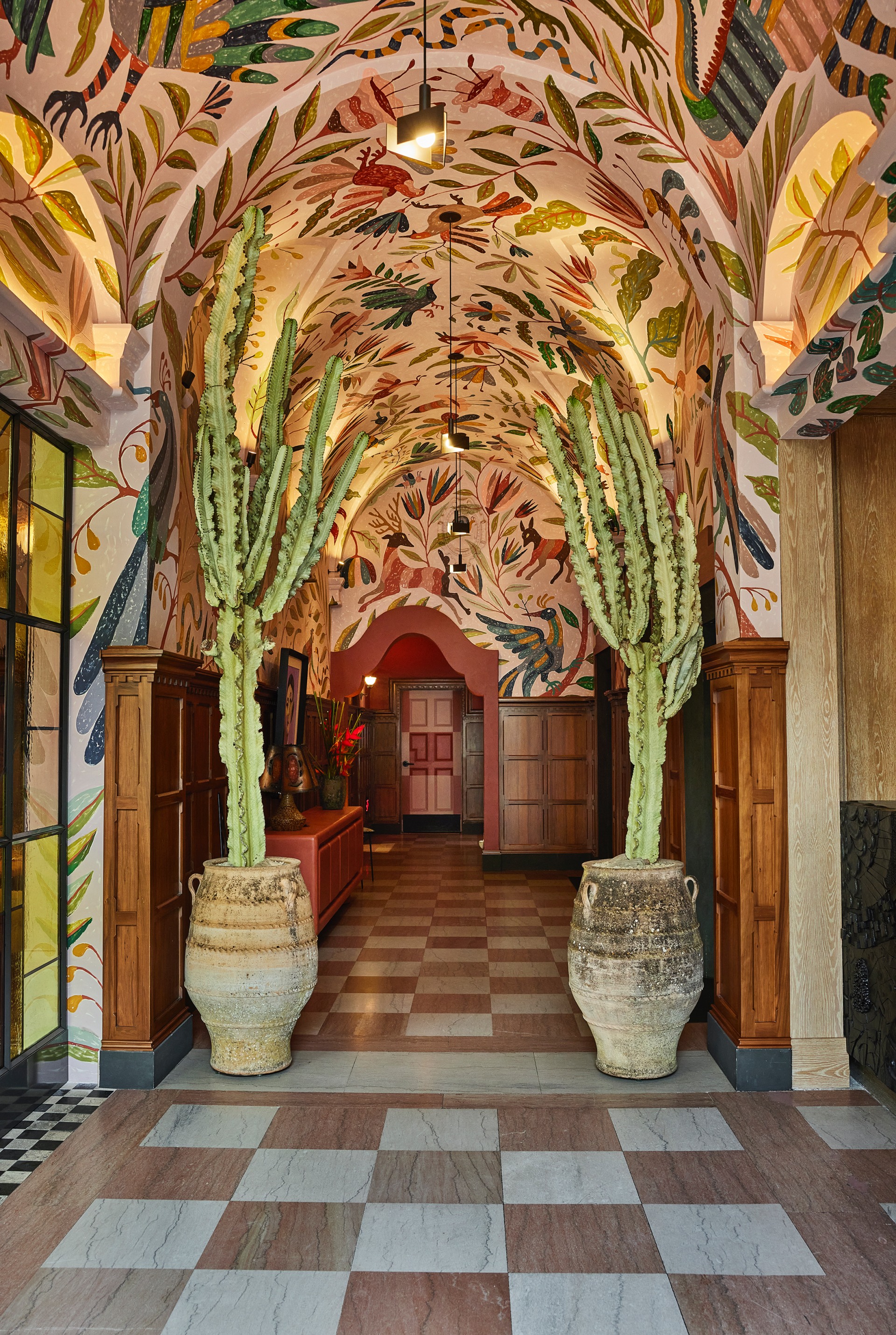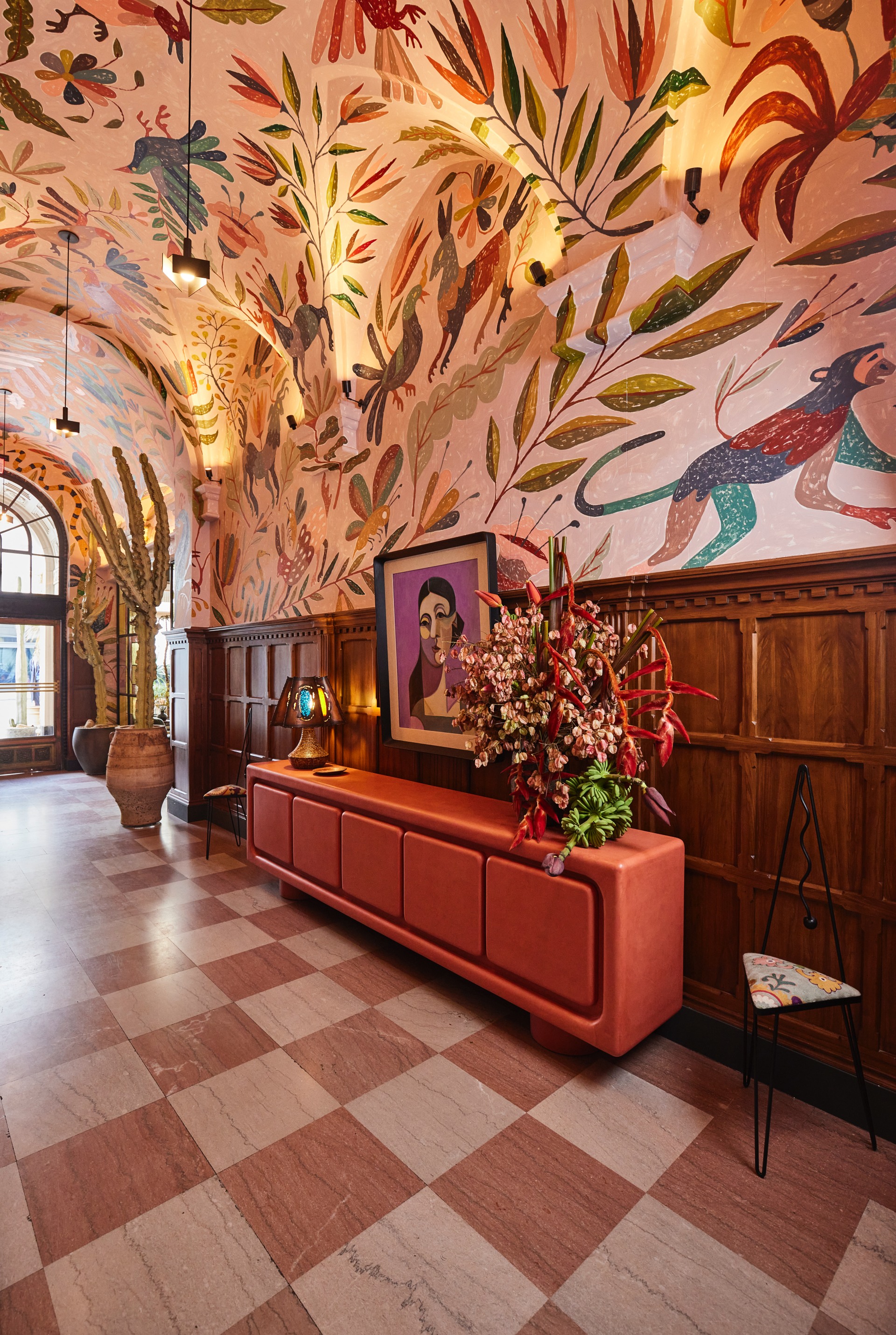 Constructed by iconic L.A. architects Curlett & Beelman in the 1920s, the property was initially a private club, whose members included luminaries such as Cecil B. DeMille, followed by a period as a YWCA in the 1960s. Drawing on the surrounding eclectic experience and richness of culture, Wearstler has infused Mexican modernism with a vibrant mix of French, Portuguese, Spanish, and Moroccan design elements to authentically situate Downtown L.A. Proper within the city's multicultural roots.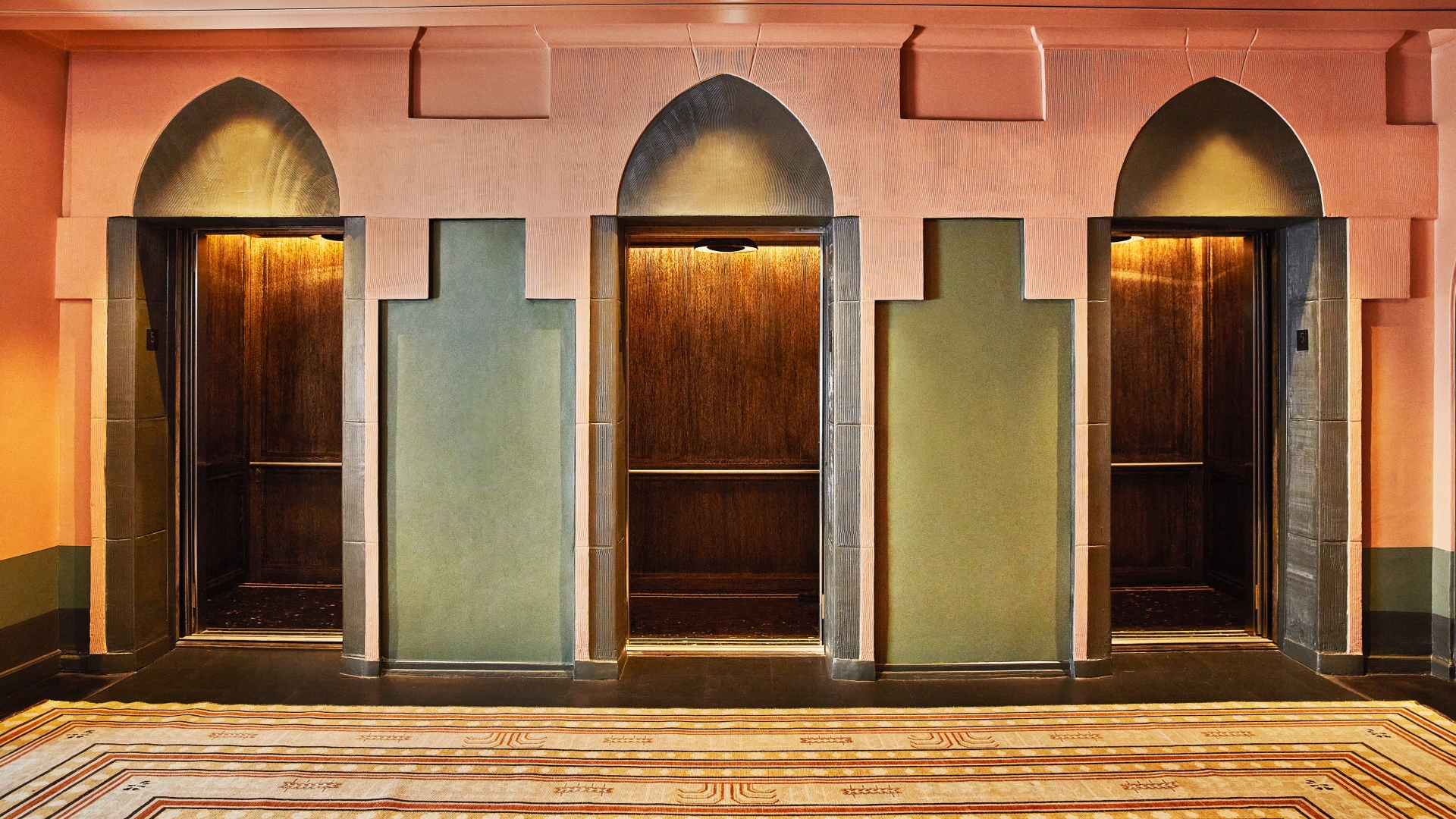 Upon arrival, guests enter a welcoming rose-tinted lobby with a tall arched ceiling featuring flora and fauna inspired by Mexican folktales, hand-painted by muralist Abel Macias and brimming with warmth and festive energy. Custom hand-crafted tiles by ceramicist Morgan Peck take oversized form as the bold and beautiful graphite reception desk, resounding with movement and a strong Memphis art style influence. Original pink and white checkerboard floor tiling, warm panelling and distinctive millwork are restored to previous brilliance and round out the varied visual vantage points.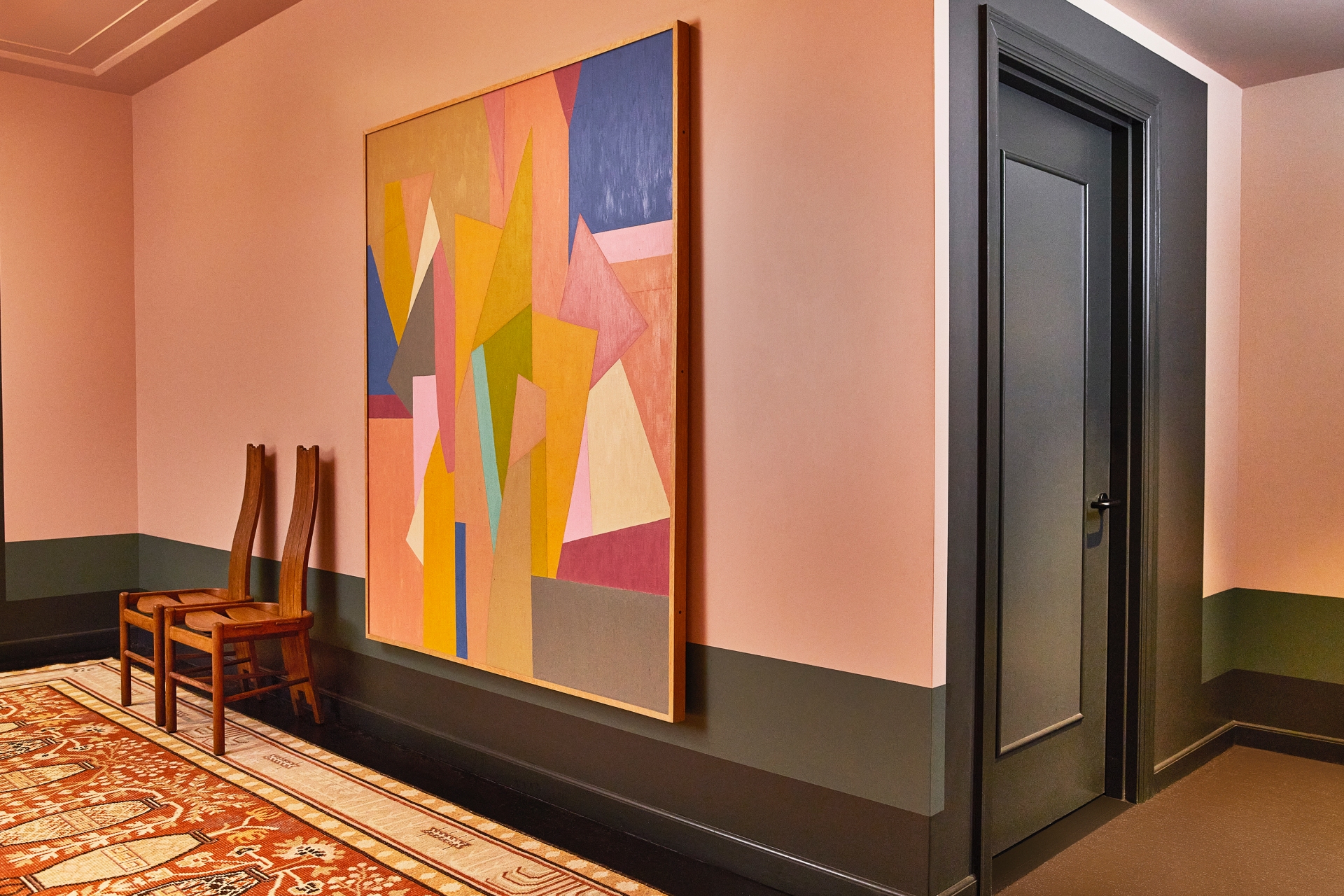 The vibrant lobby level restaurant and bar, Caldo Verde, exudes warmth with its earthy Mexican, Portuguese and Spanish influences. Poised to be a focal point within both the hotel and the neighbourhood, the restaurant showcases Suzanne Goin and restaurateur Caroline Stynee's nuanced and warm approach to hospitality. The menu draws inspiration from Portuguese and Spanish influences, while finding expression through the lens of Southern California. The inviting signature space embodies a tapestry of richly varied and timeless elements. A monumental stained-glass installation created by renowned local glass artisan Judson Studios is the grounding spirit of the space, evoking the trompe l'oeil glass entryways in the Roma district of Mexico City. Checkerboard cocoa and sandstone hand-painted custom tiles, each patterned with an ornamental metallic glaze, envelope the walls and columns with visual dimension. Wearstler unites eclectic vintage seating and communal tables with custom silhouettes in spice-hued finishes and fabrics, while vintage rugs add to the intimate residential feel. Ebonized ribbed wood, copper and vintage granite stone dress the bar and handsomely frame a hand-plastered wall and antiqued mirror.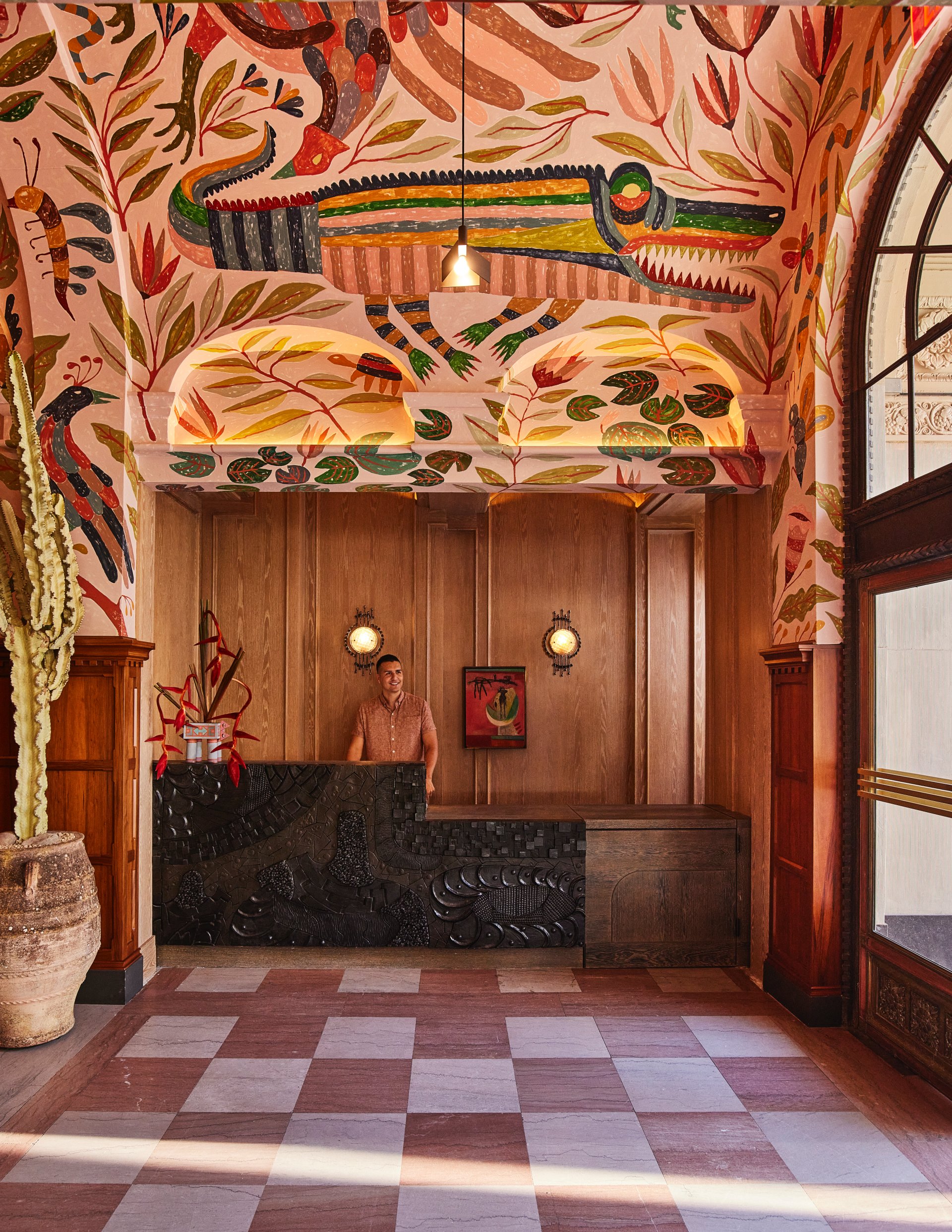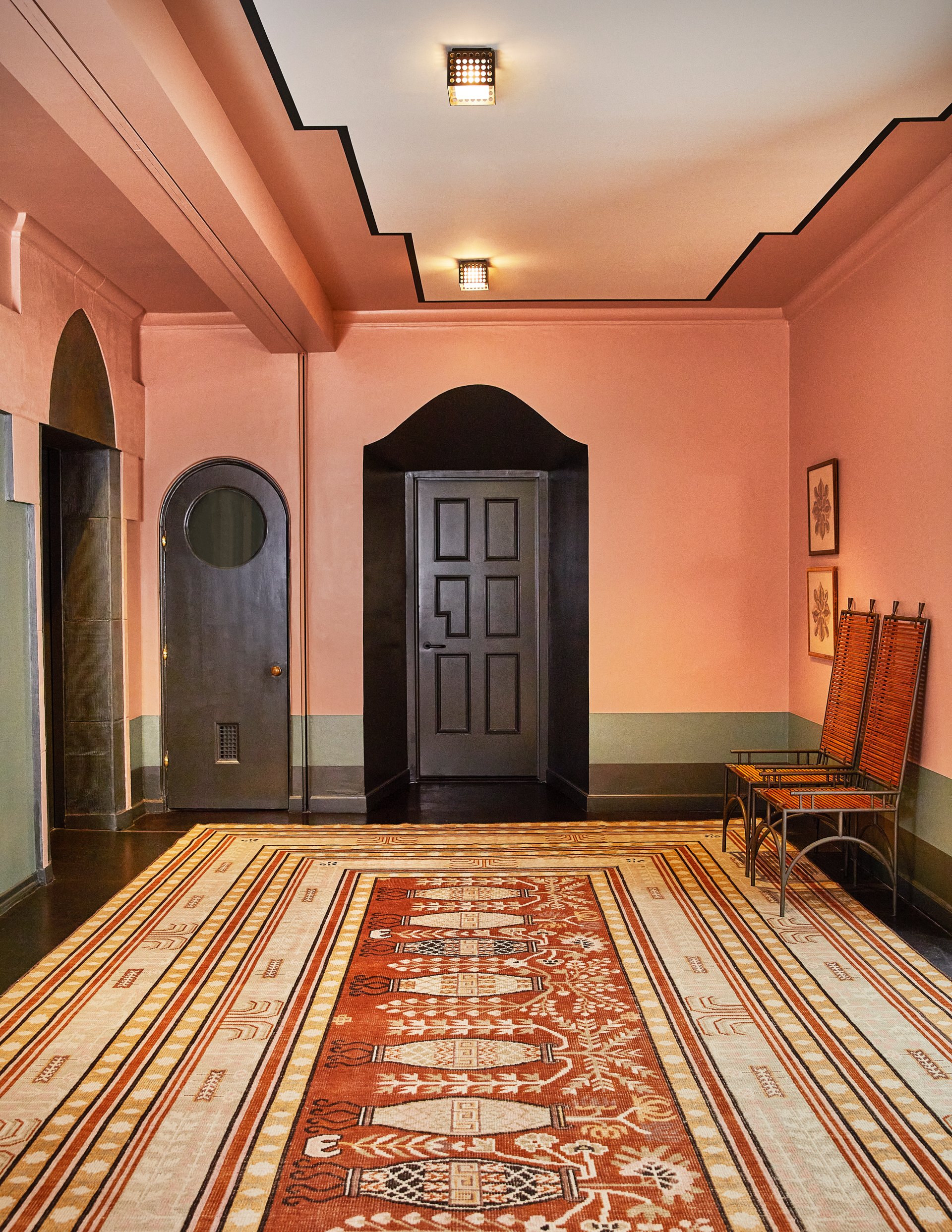 Drawing on the landmark's centennial lifetime and rich history, Wearstler designs each room and suite to be a transportive experience with a deeply residential feel, layered with carefully selected custom furnishings with meaningful art and handicrafts created exclusively by local artists. A moody paintbox palette of charcoals, mauves, dusty blues, ecrus, and umbers flush over fine-combed plaster finished walls and original architectural mouldings.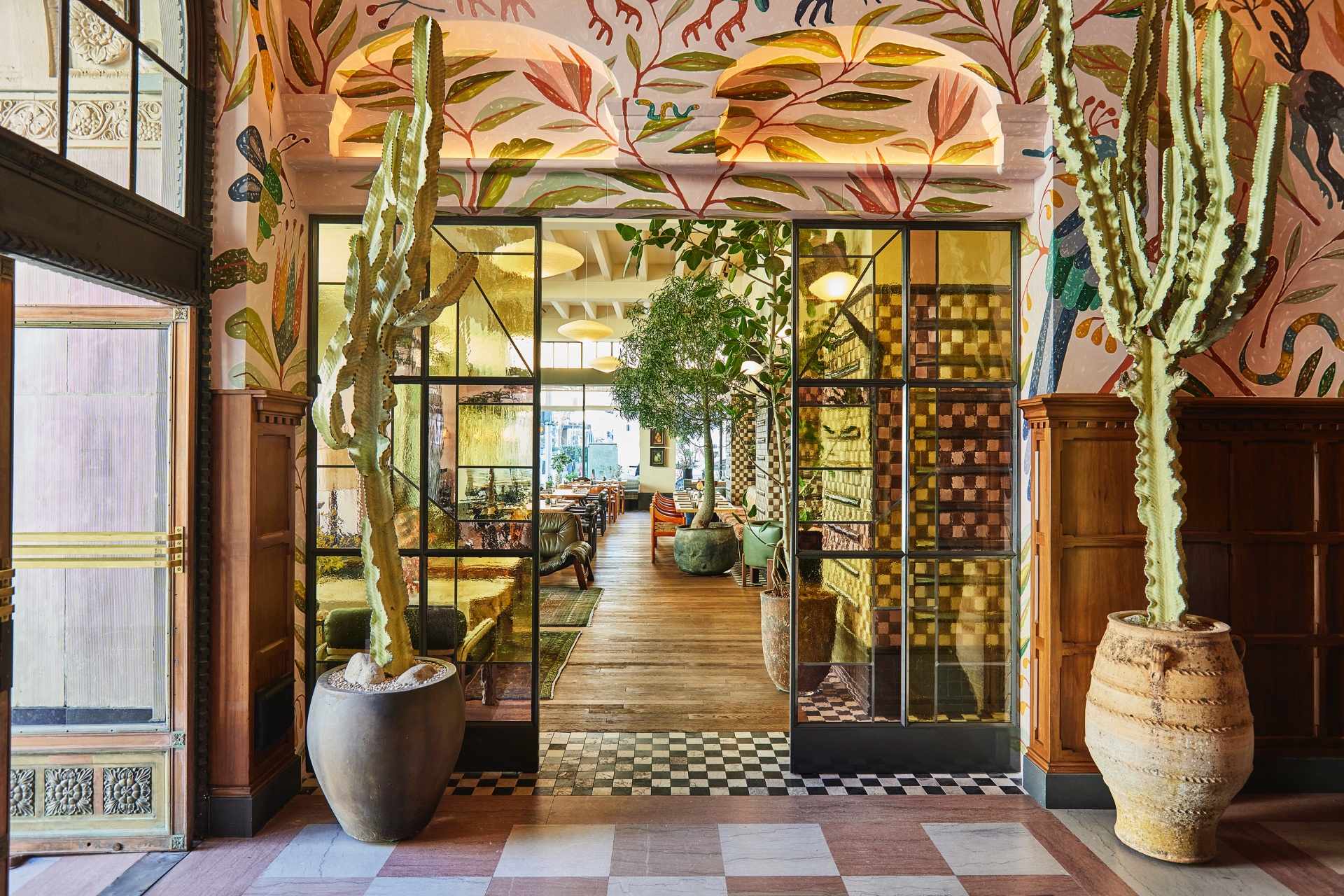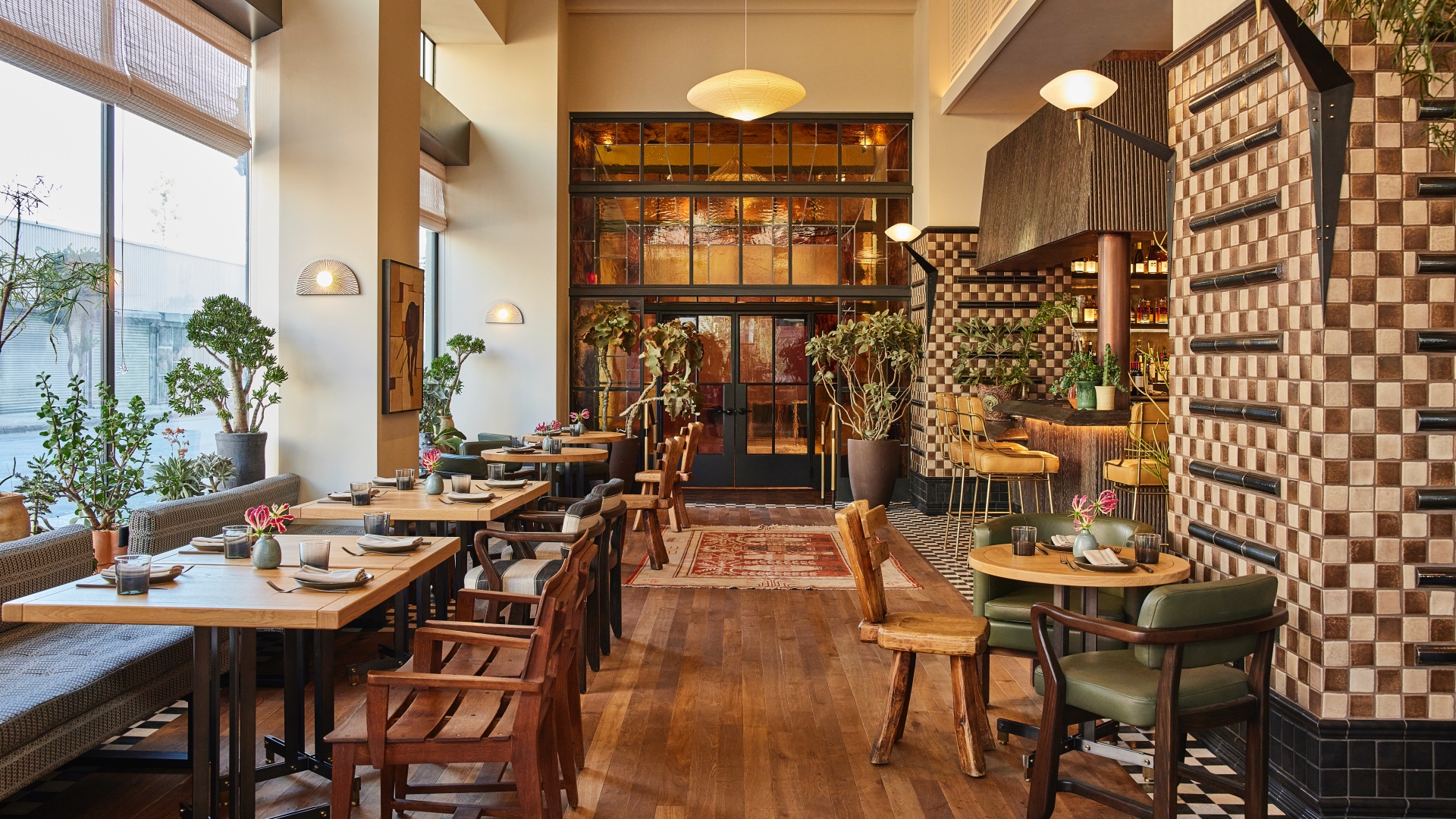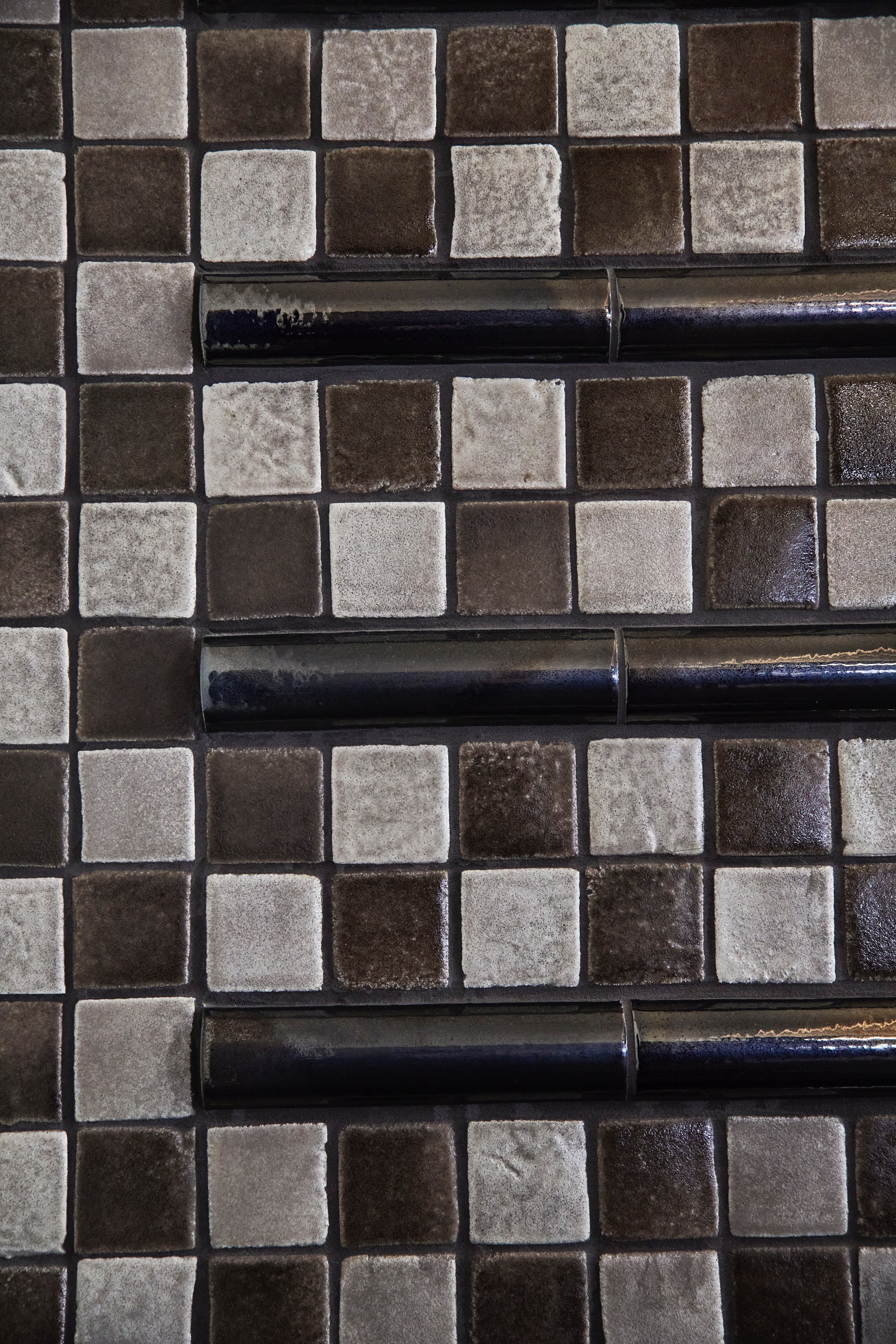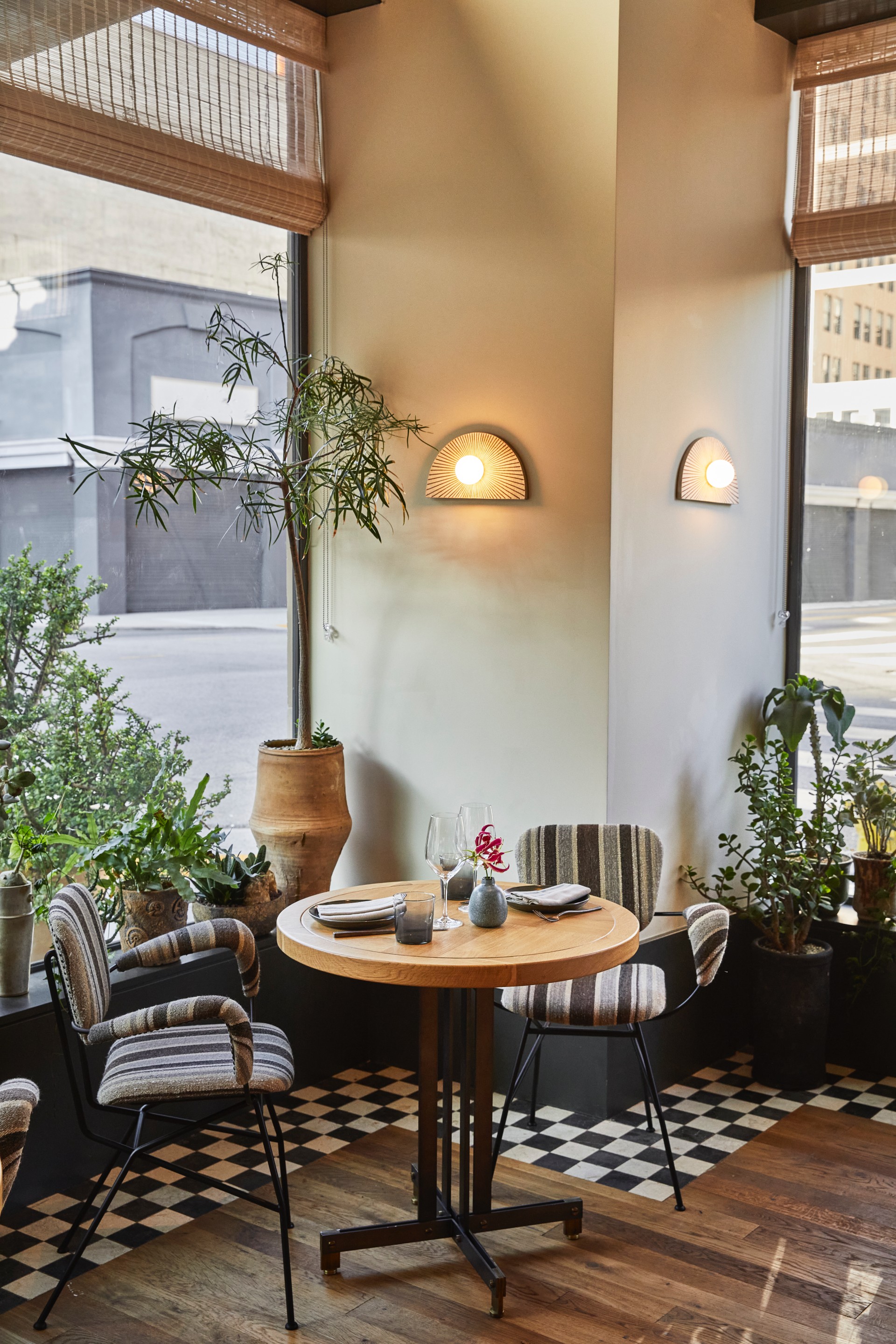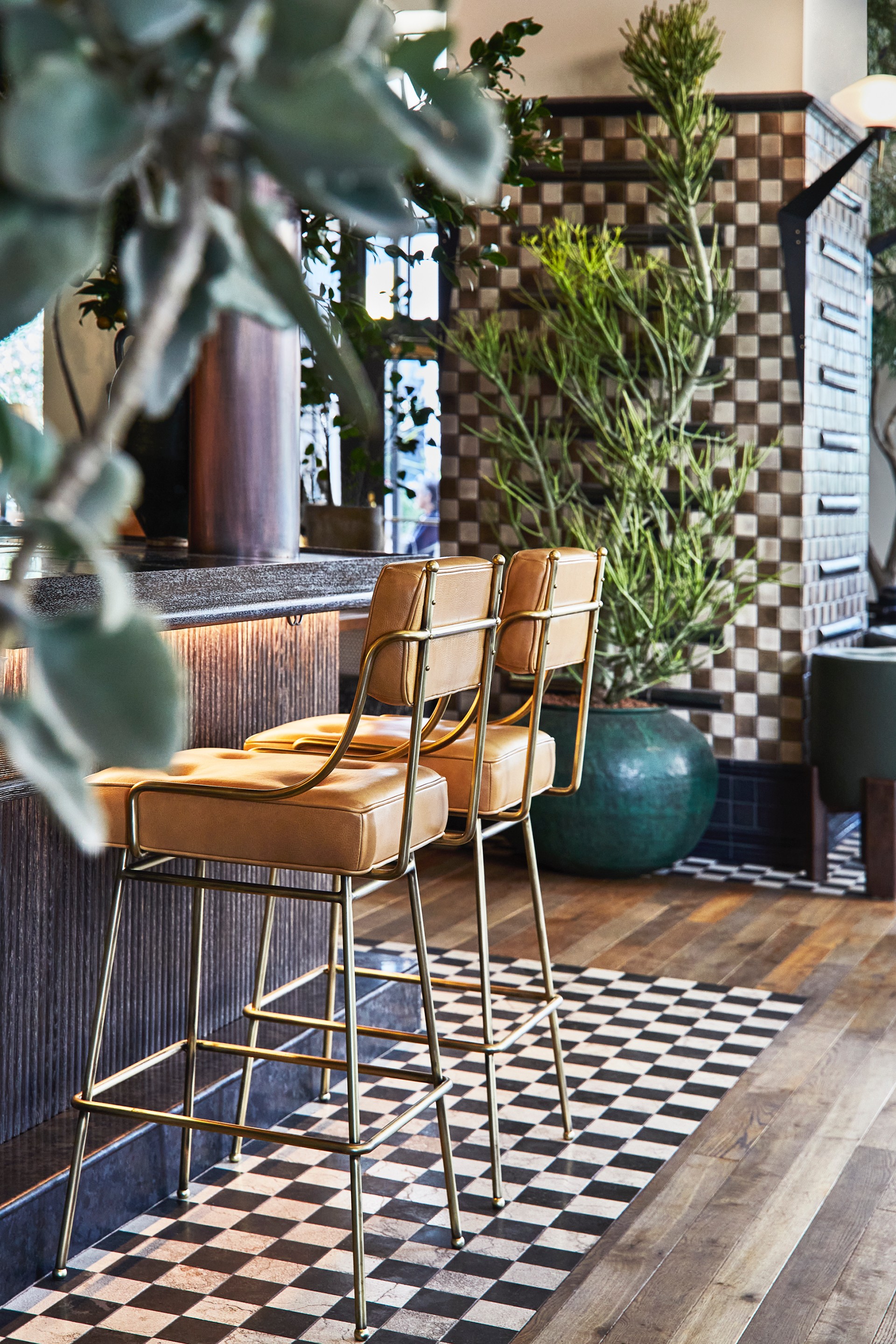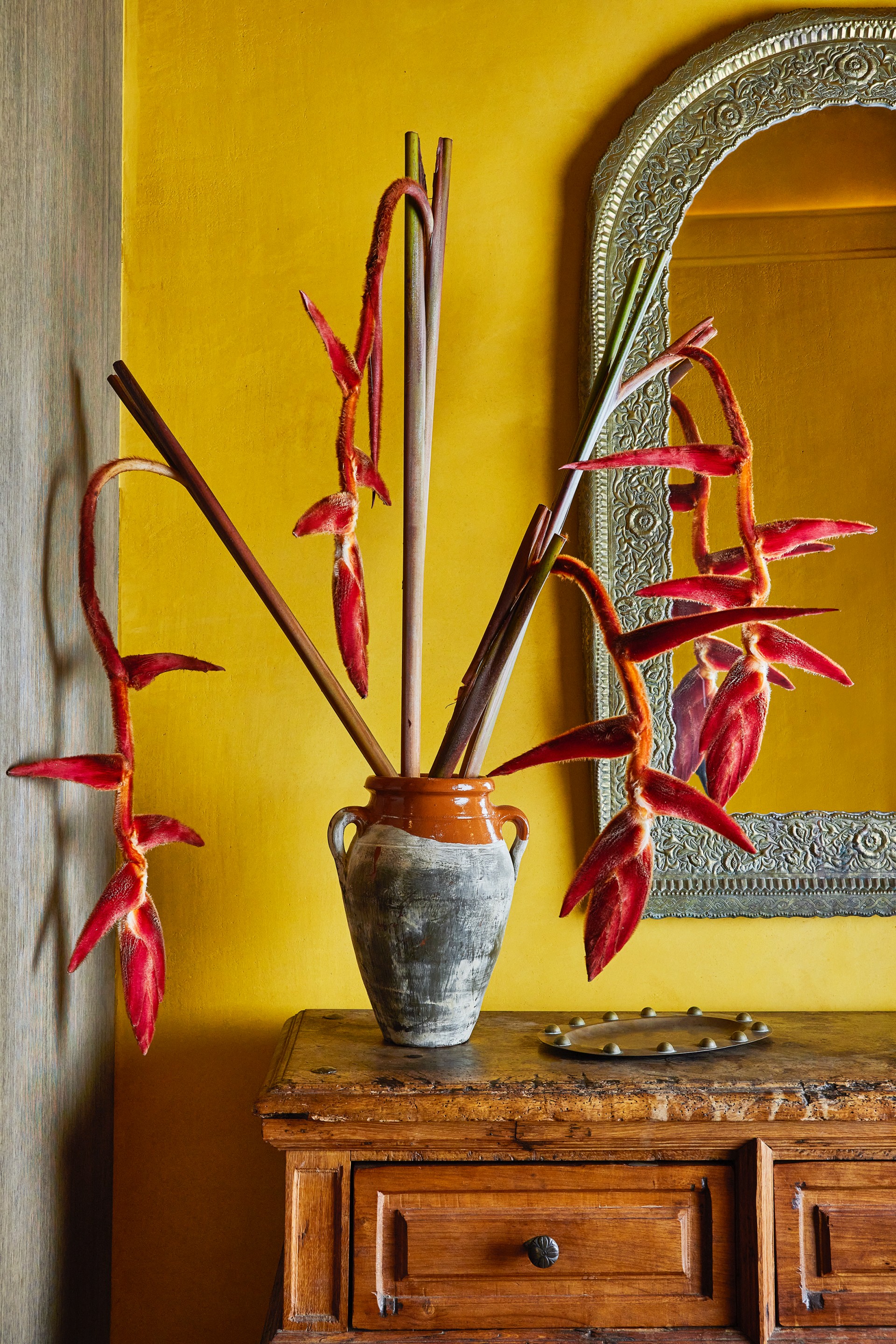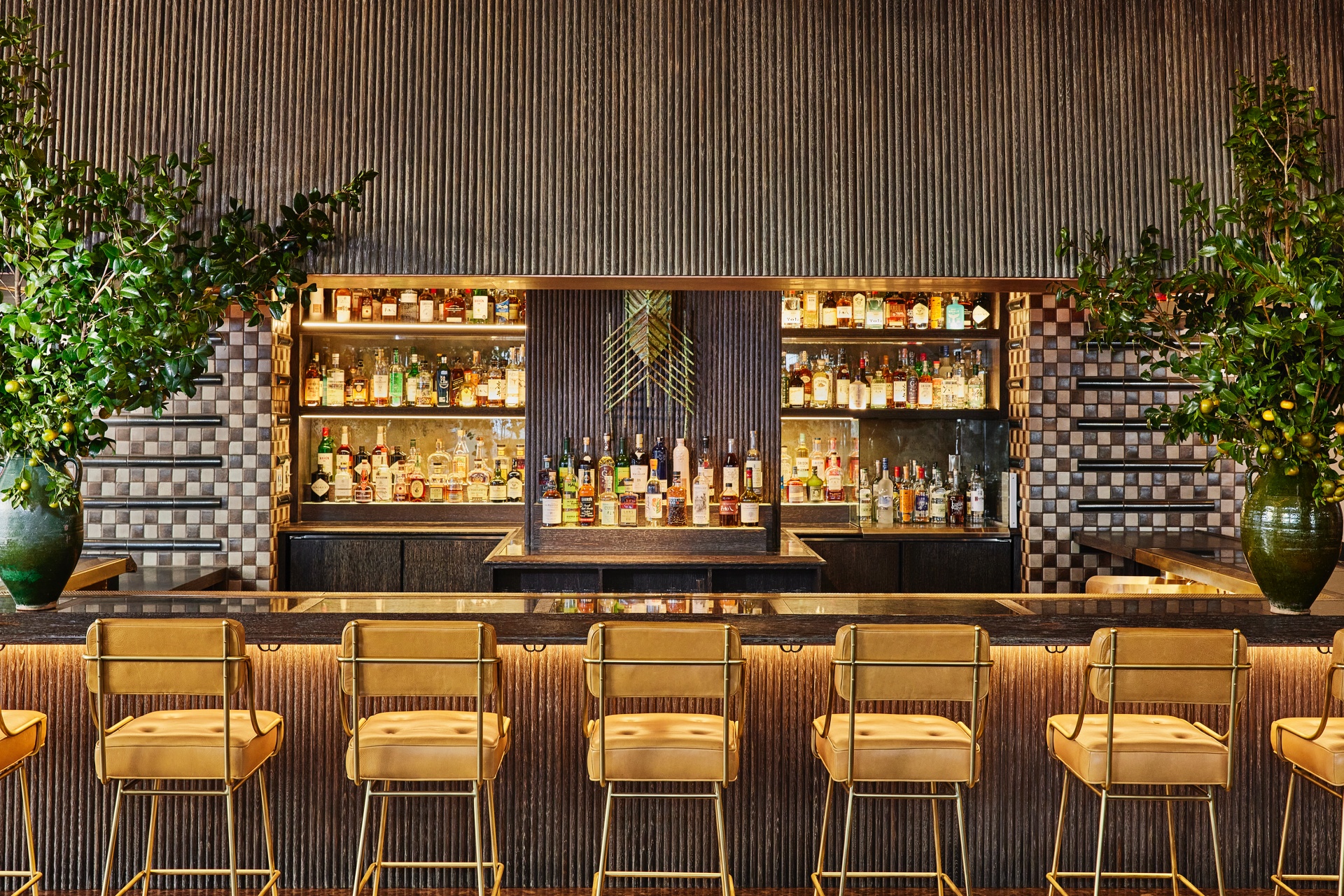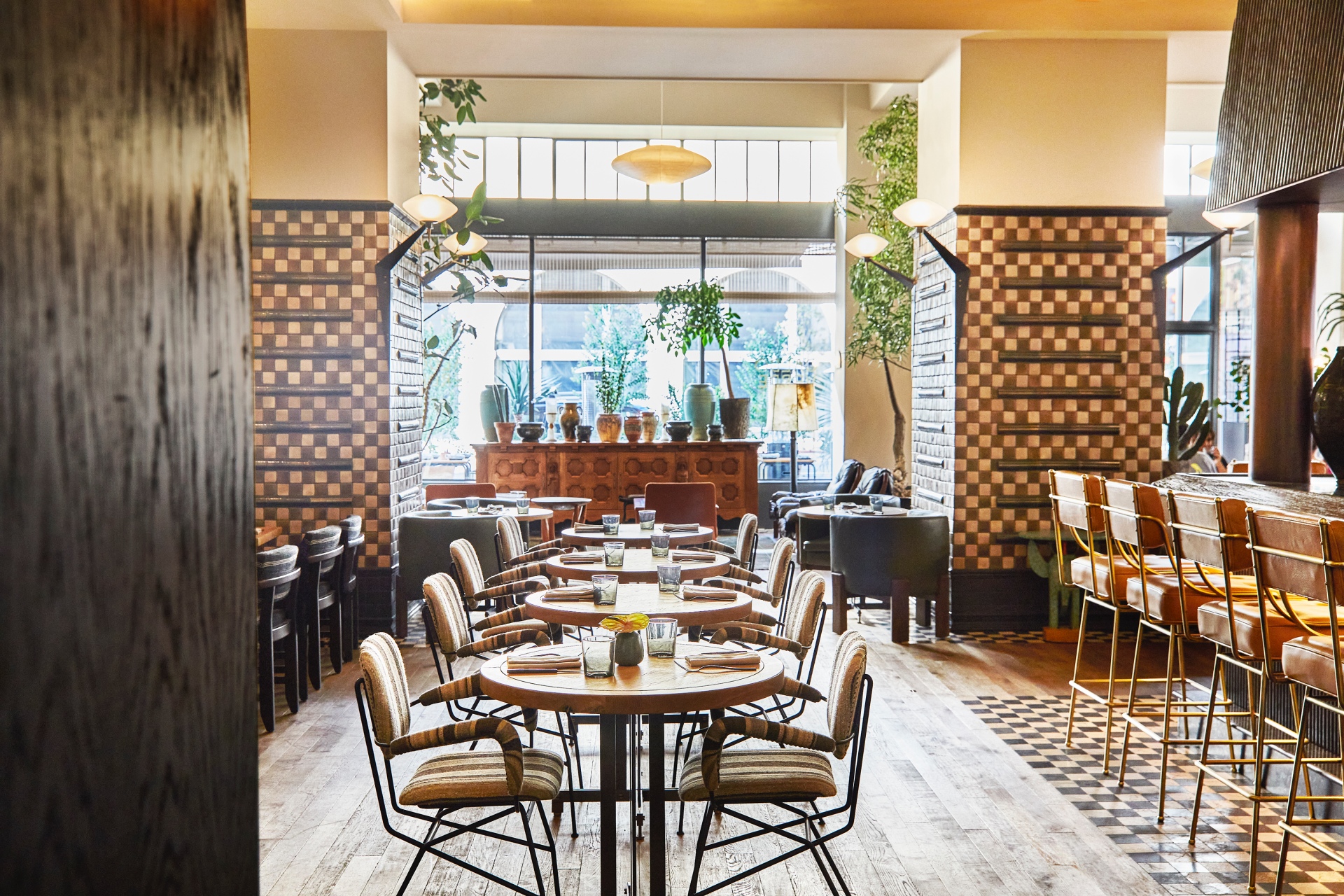 The extraordinarily-personalised hotel suites gather stone mosaic coffee tables and artisanal carved wooden chairs intermixed with warm metal fixtures, hardwood floors, and tactile textiles in an array of patterns. Speaking to the international influences of the surrounding area, Wearstler brings together wooden chairs and lamps sourced from France, handcrafted Turkish rugs, alongside bespoke ceramic designs by Peck. The bathrooms showcase a fusion of hand-painted vintage and custom tiles in dynamic dialogue with lavish marble vanities, lustrous metal lighting, and geometric mirrors.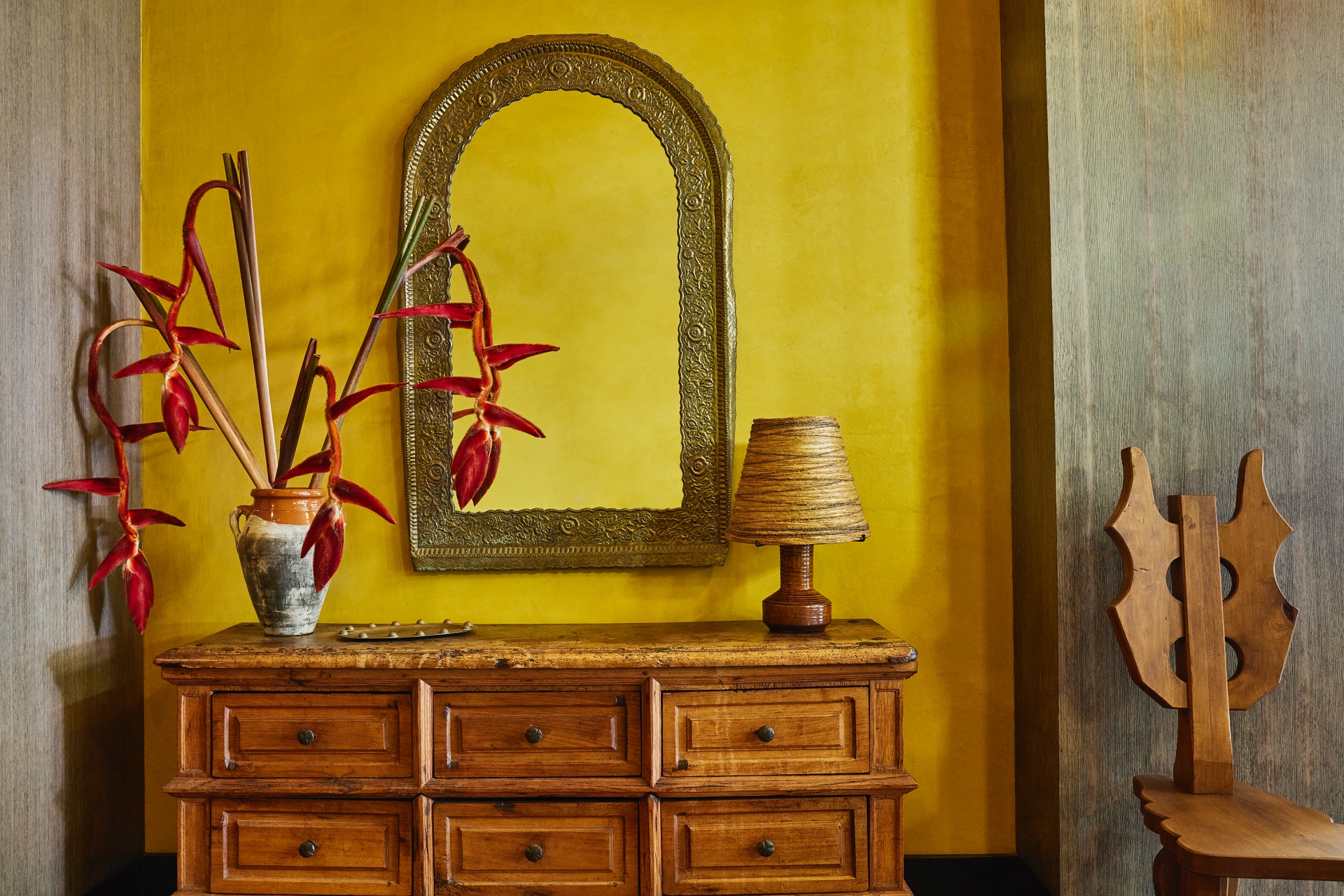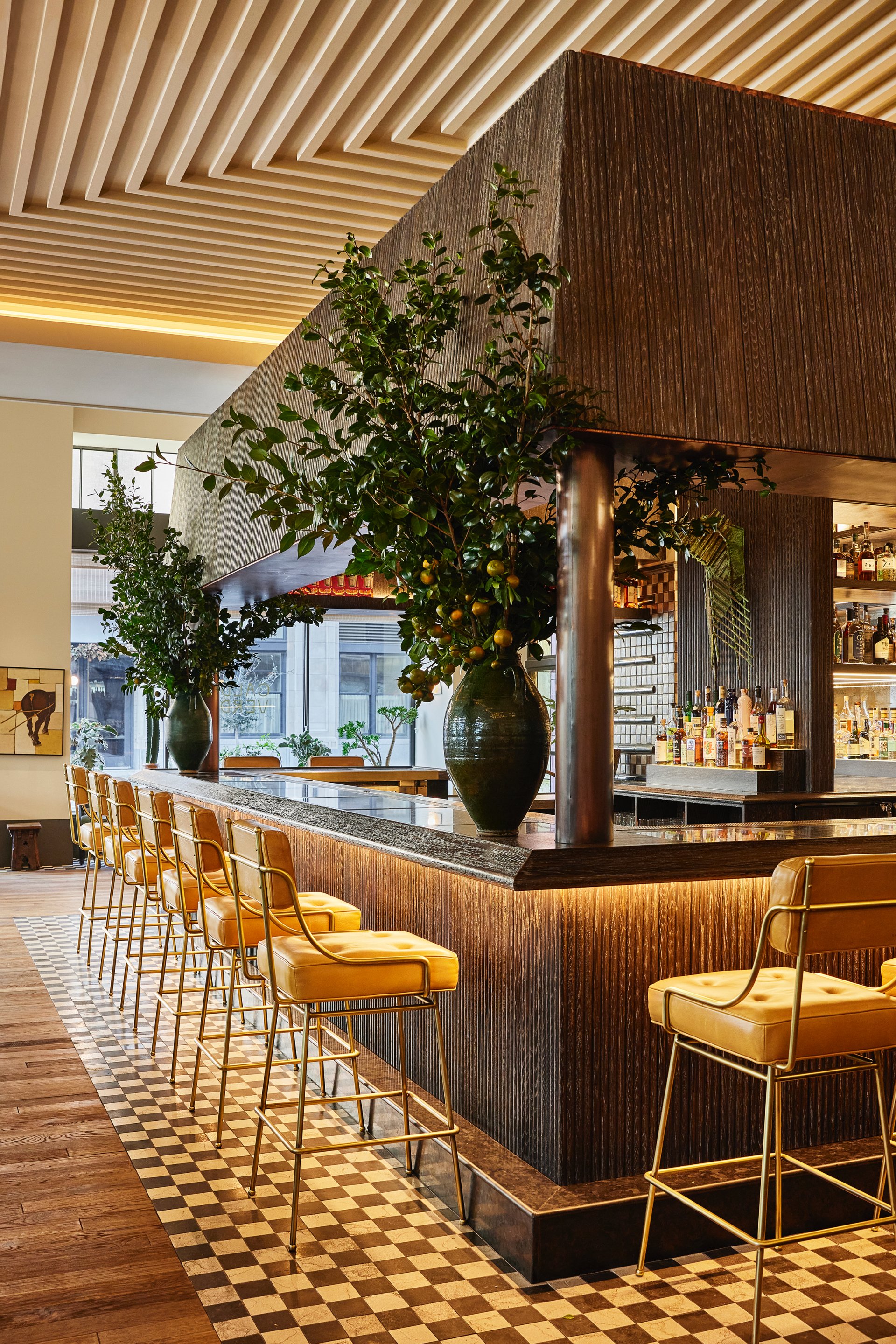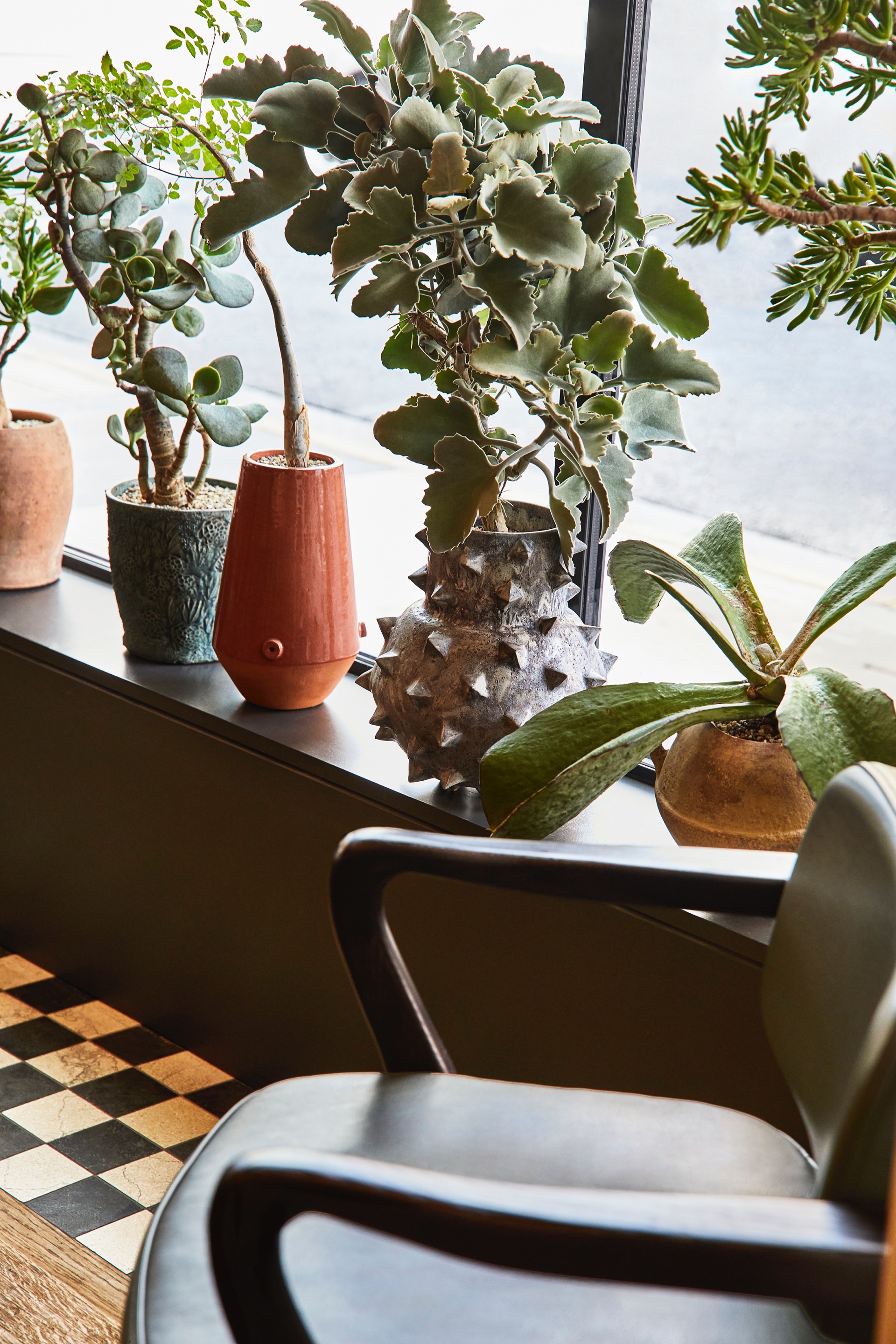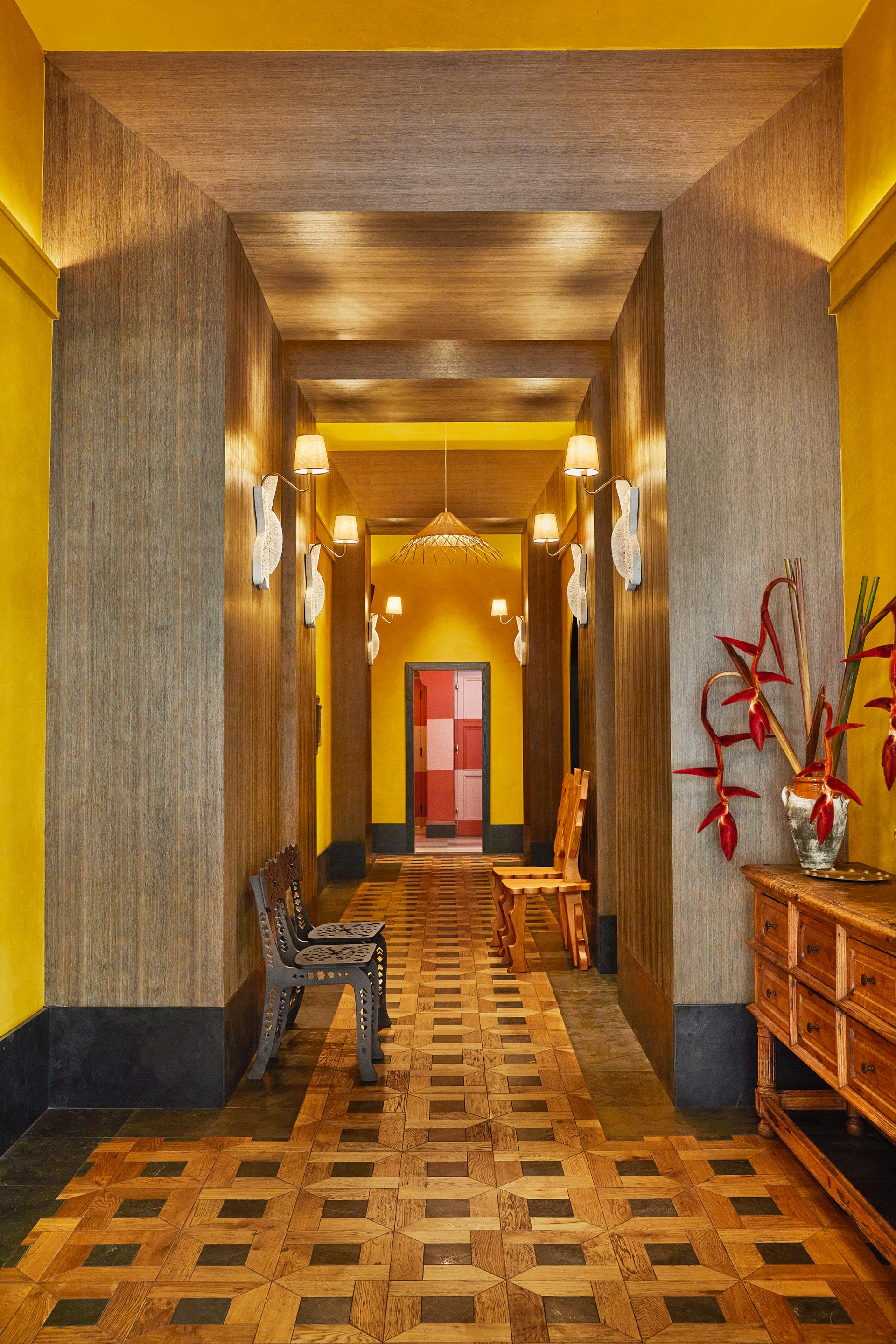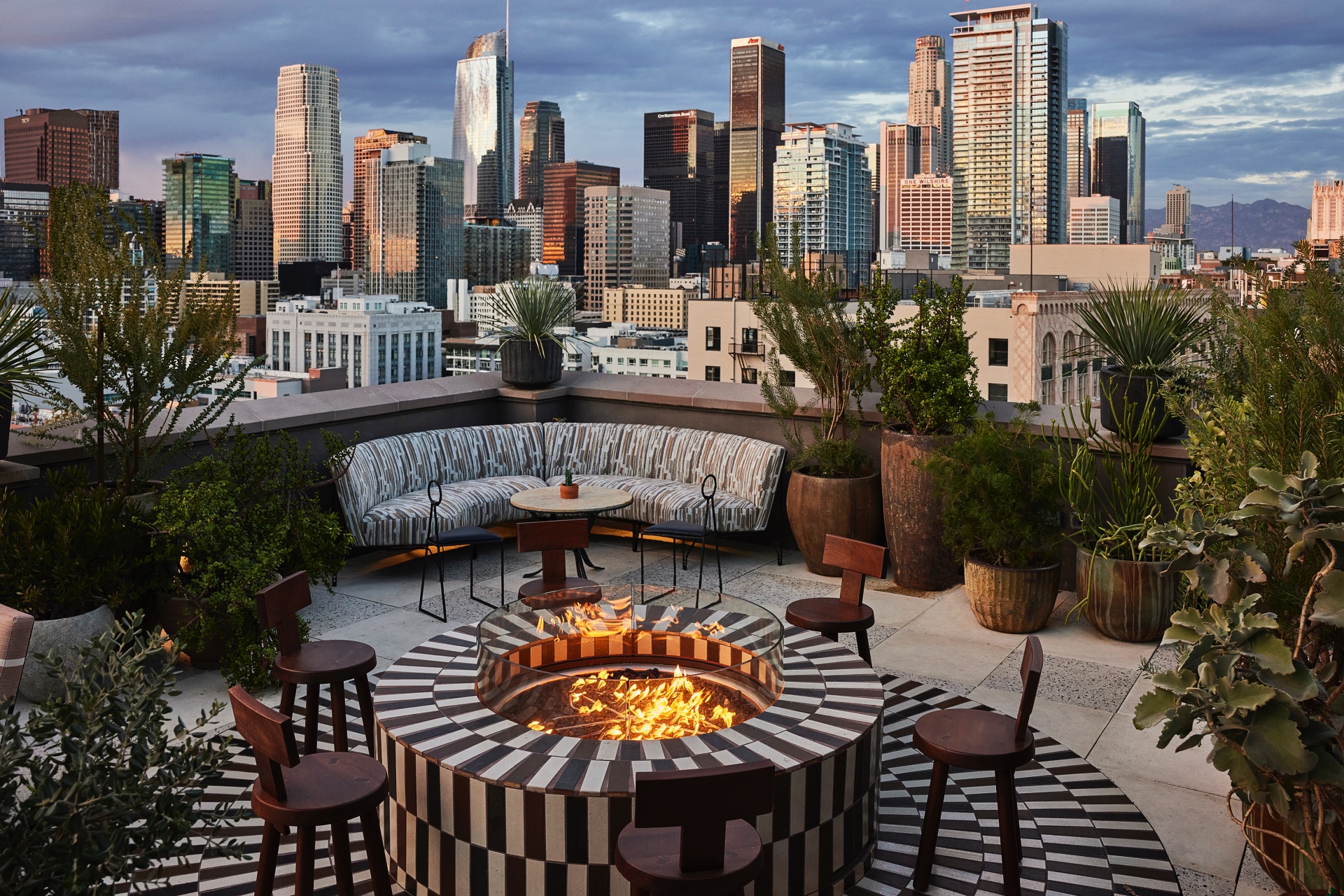 Nodding to its former life as a YWCA, stand-out accommodations include the 1,300+ square foot Proper Basketball Court and 2,500+ square foot Proper Pool suite, which features a full-sized indoor swimming pool accented by a ceramic mural by local artist Ben Medansky.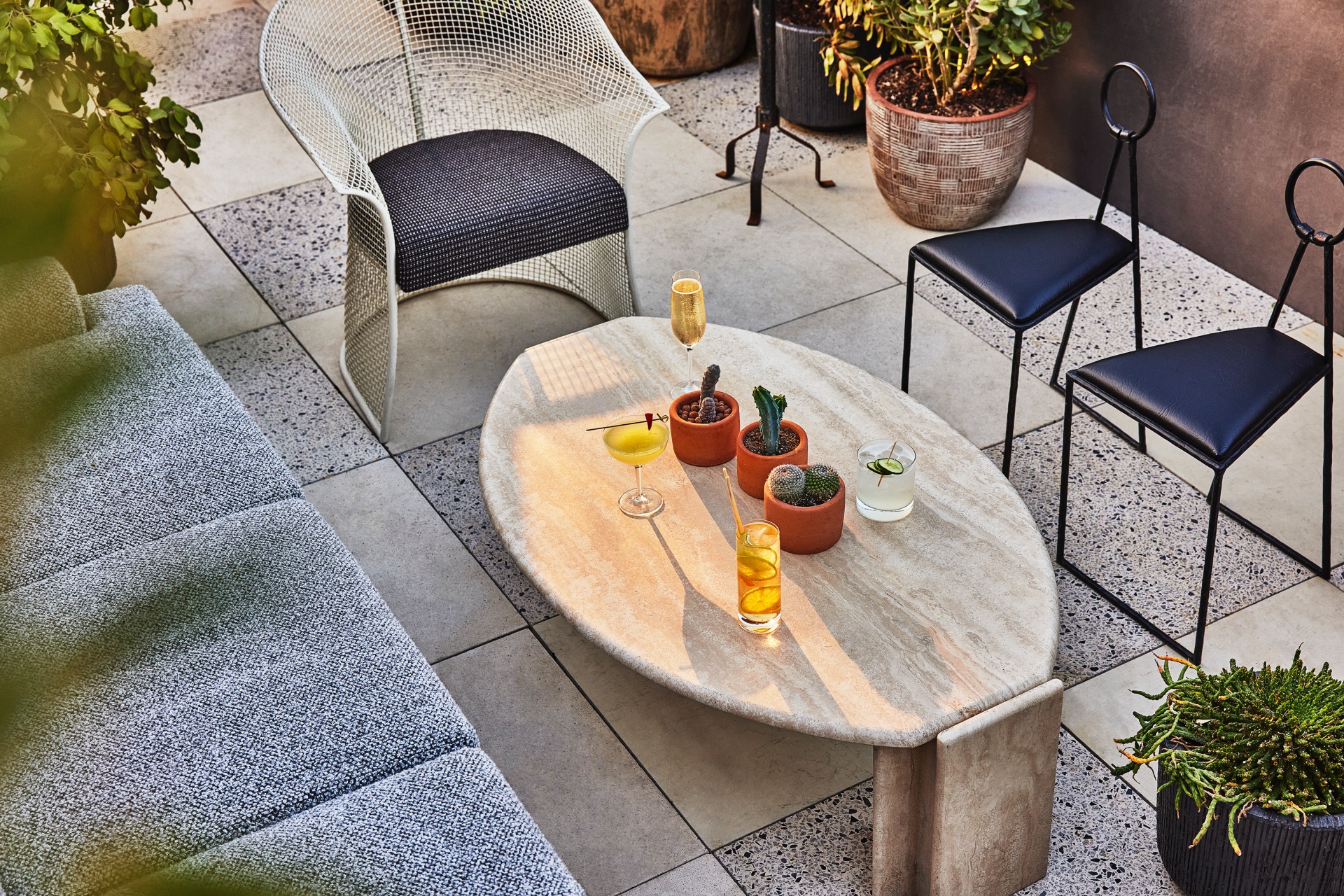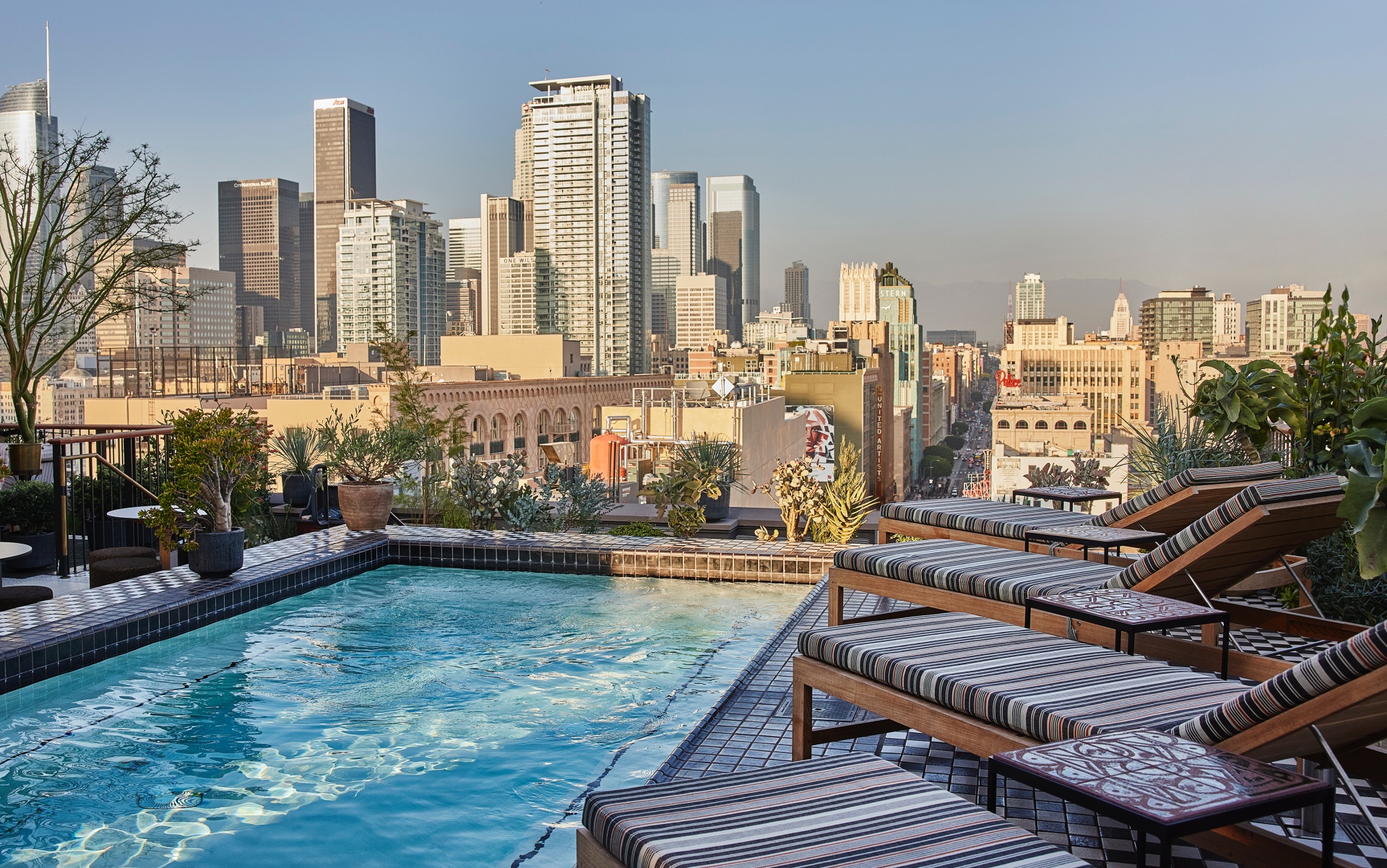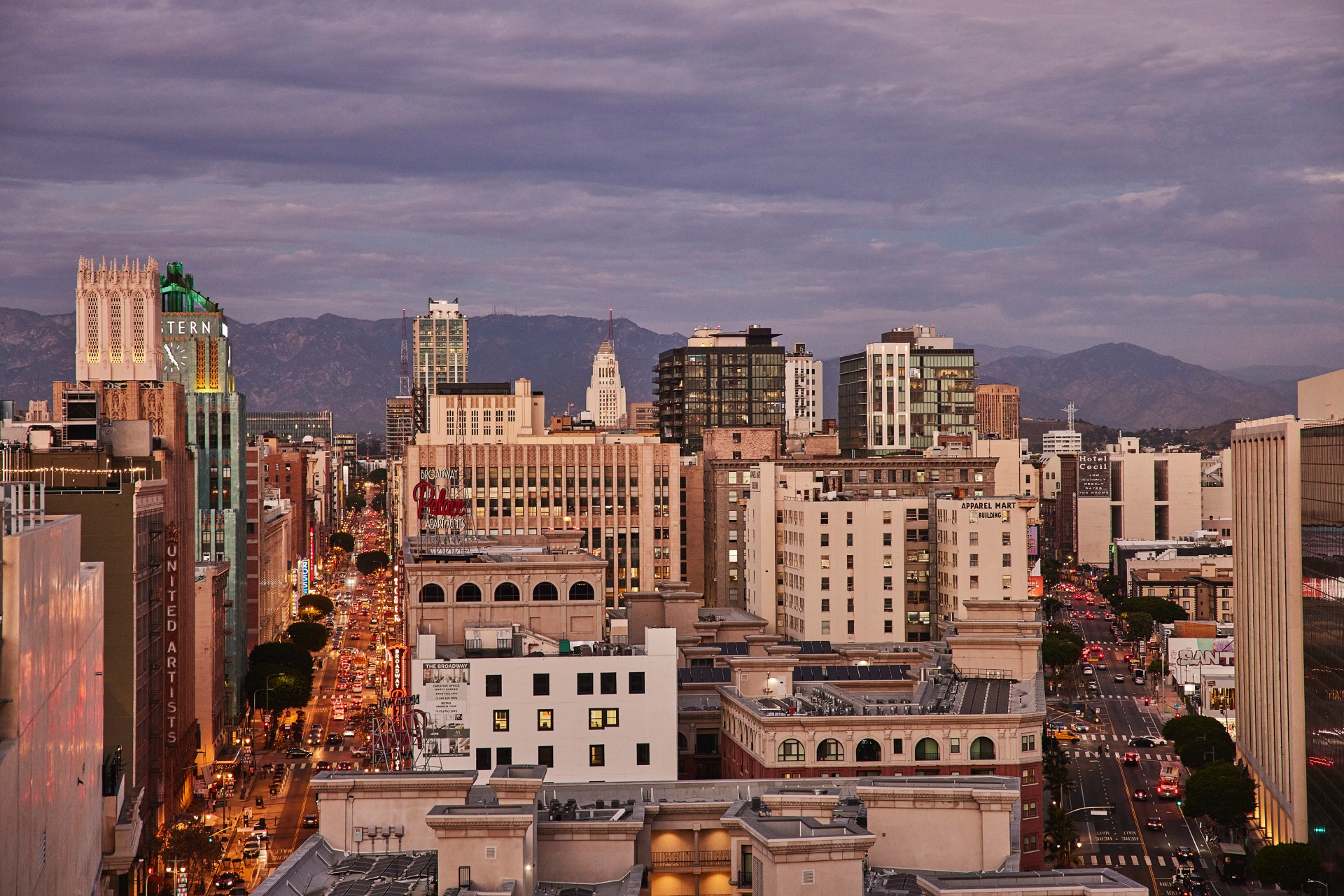 A serene haven carved out of the urban sky, Cara Cara is the hotel's distinctively laid-back 5,000-square foot rooftop bar and lounge restaurant. Built within a series of varied elevations, the uniquely scaled niches of the downtown skyline-wrapped space offer singular experiences articulated in an alchemy of visually stunning and tactile rich vintage, custom and artisanal designs. Steel and wood trellises encircle the dining terrace interwoven with a plethora of lush greenery in oversize ceramic pots and vessels. Crafted to complement the unrivalled rooftop and poolside experience, the menu is grounded in multicultural inspirations with dishes including local seafood aquachile, seasonal focaccias from the wood-fired oven, and tacos.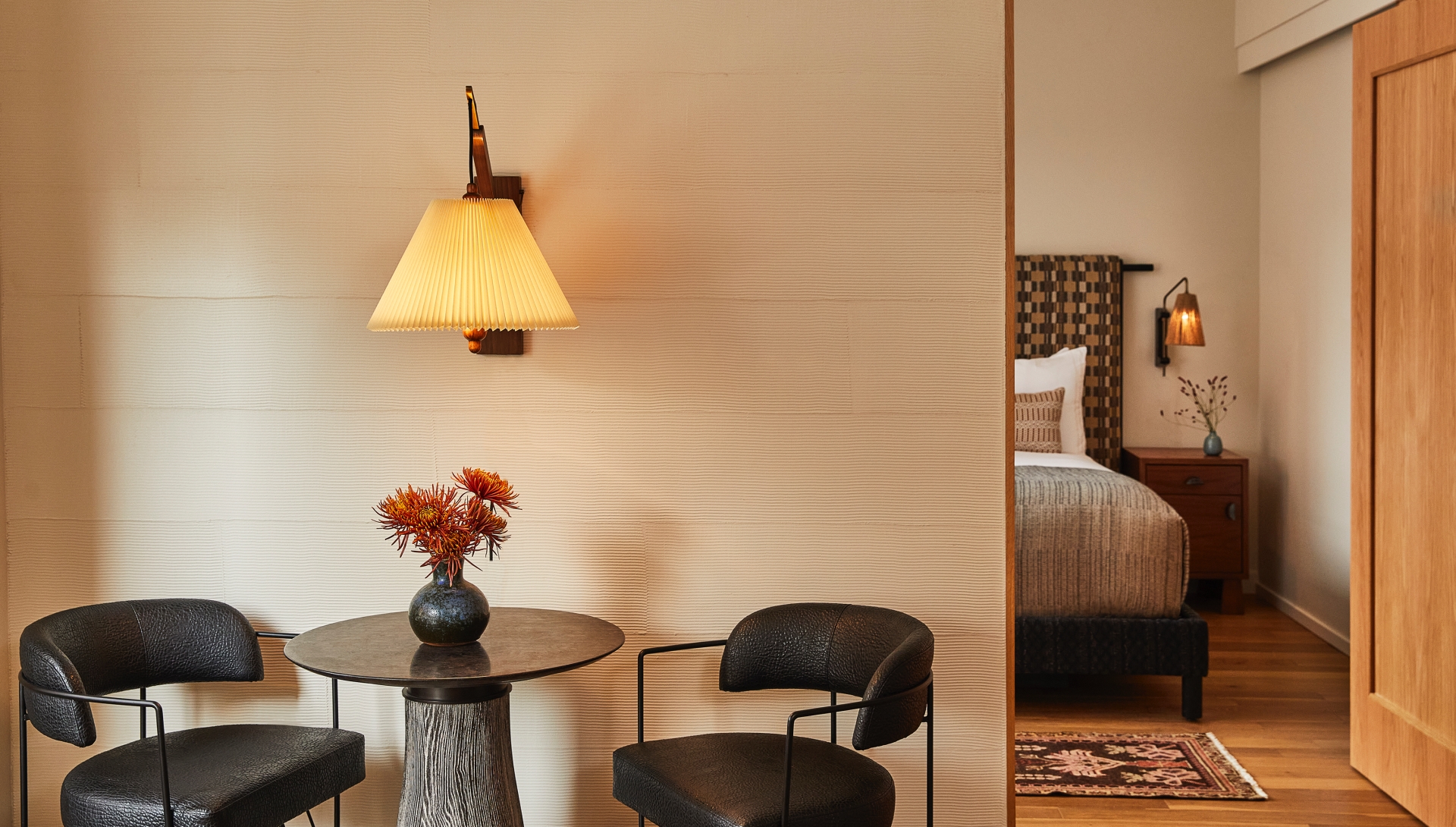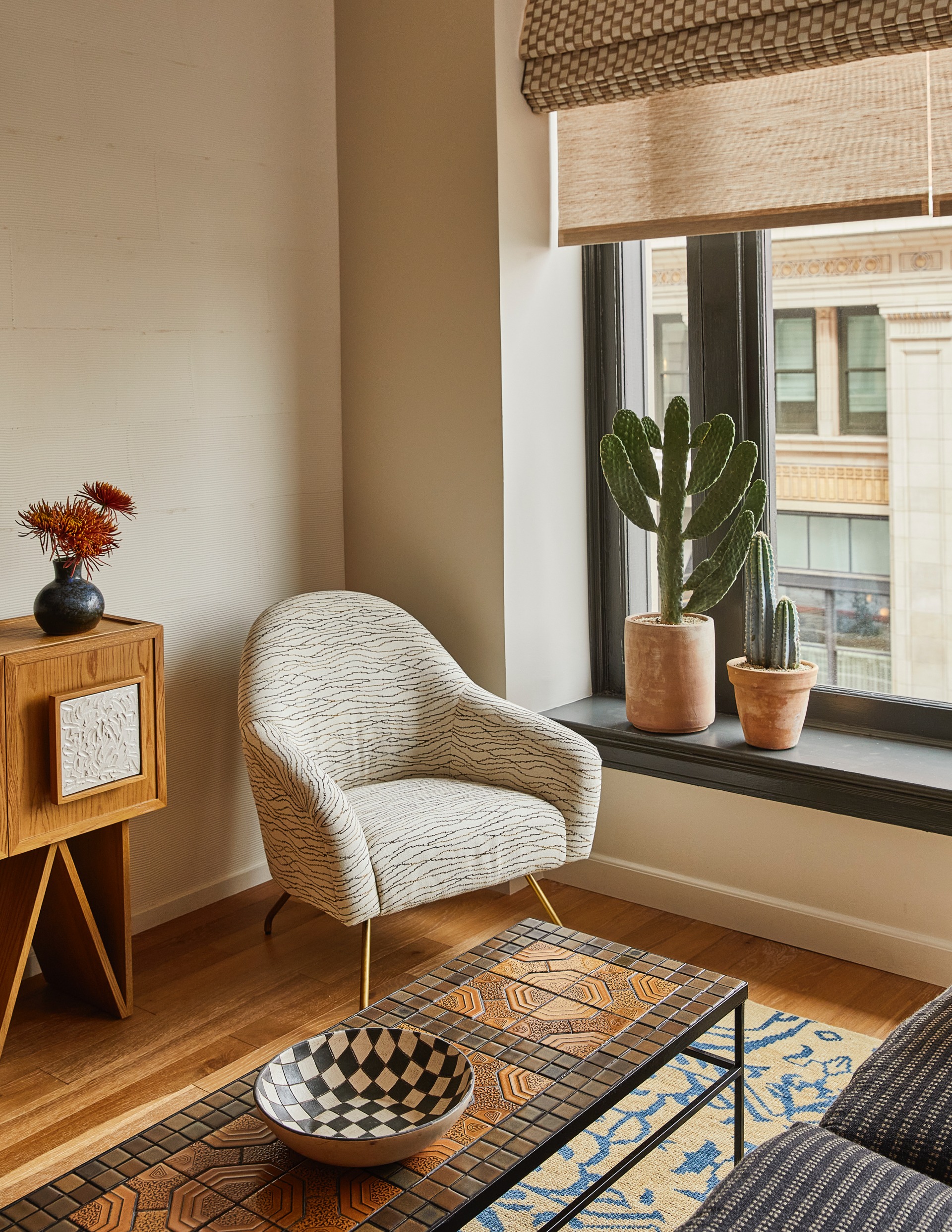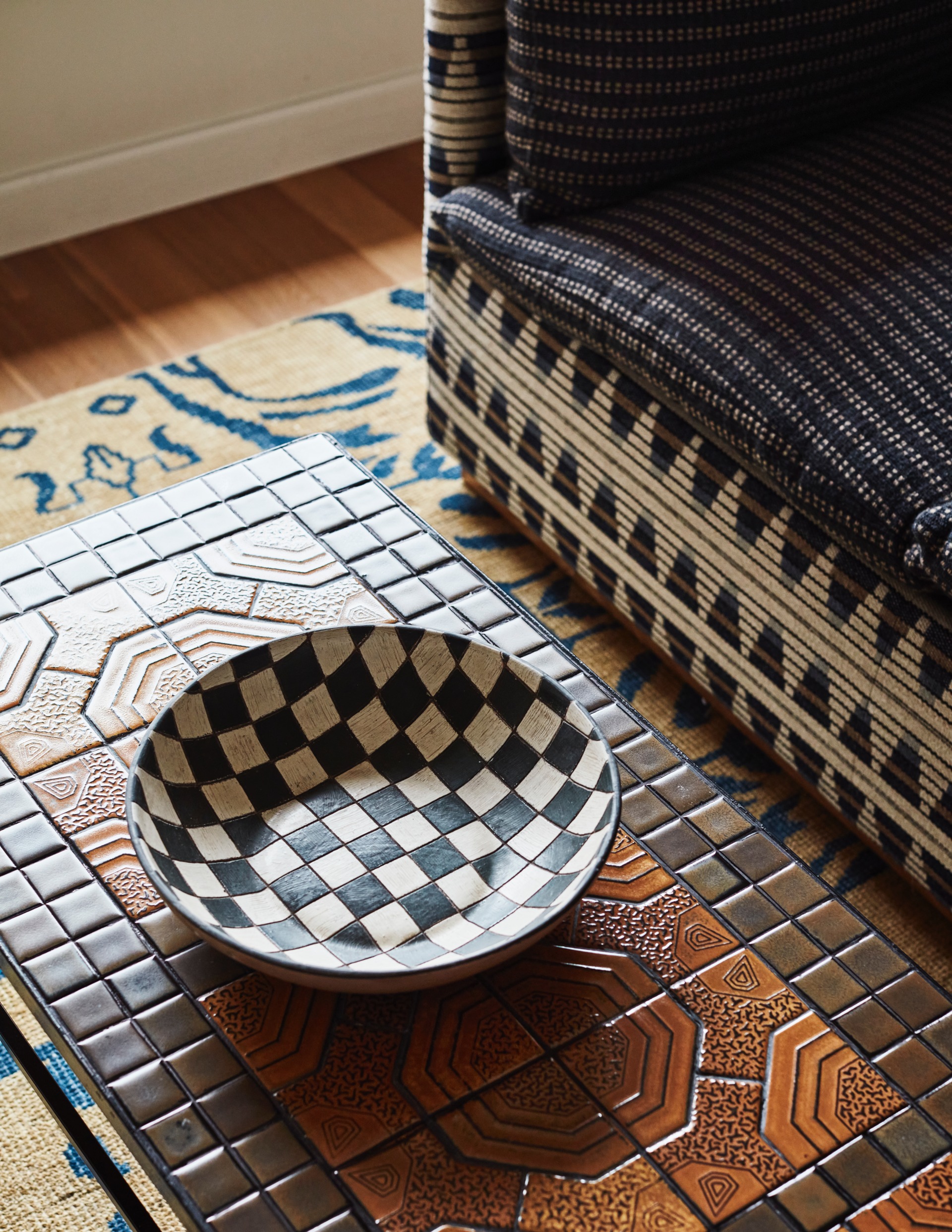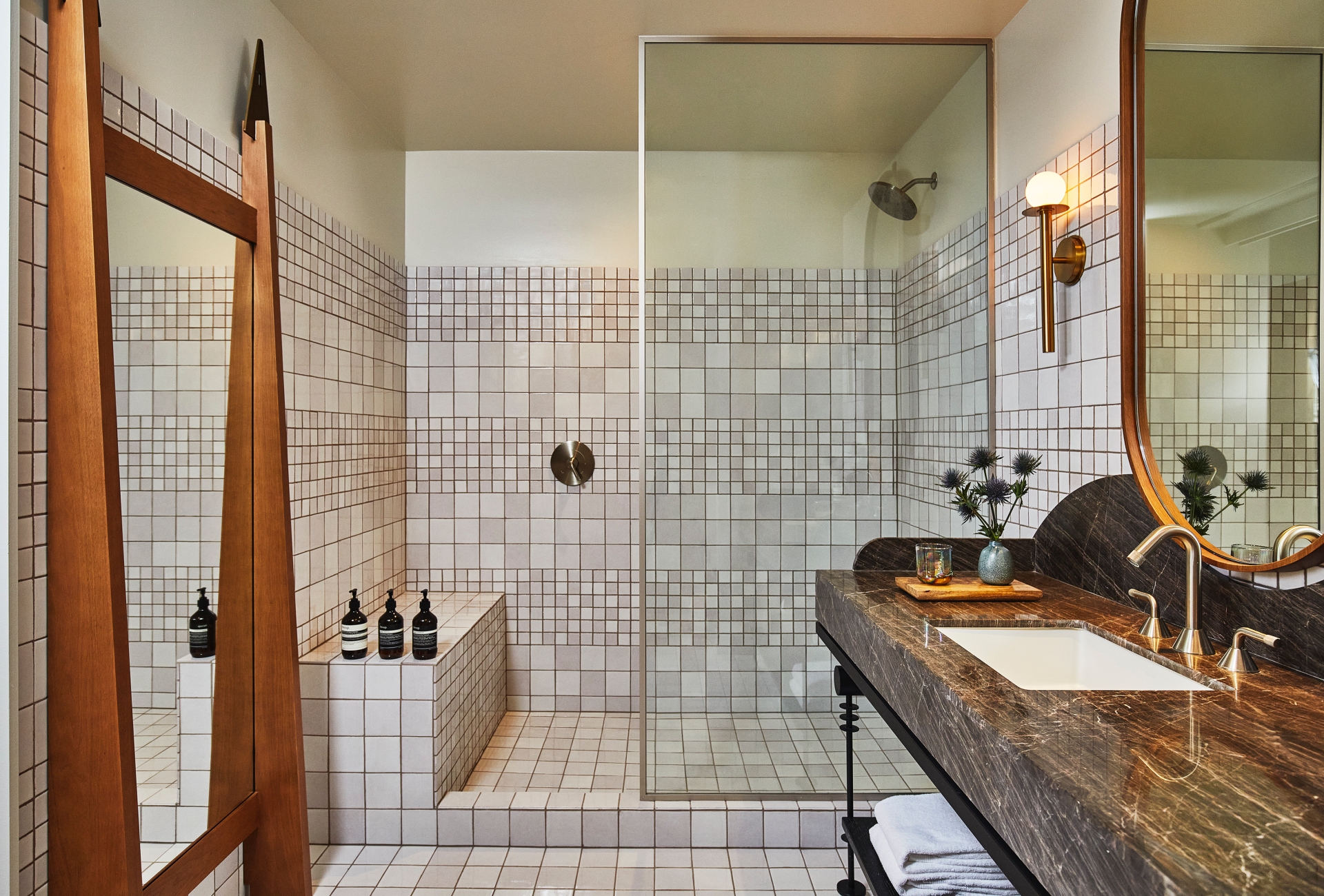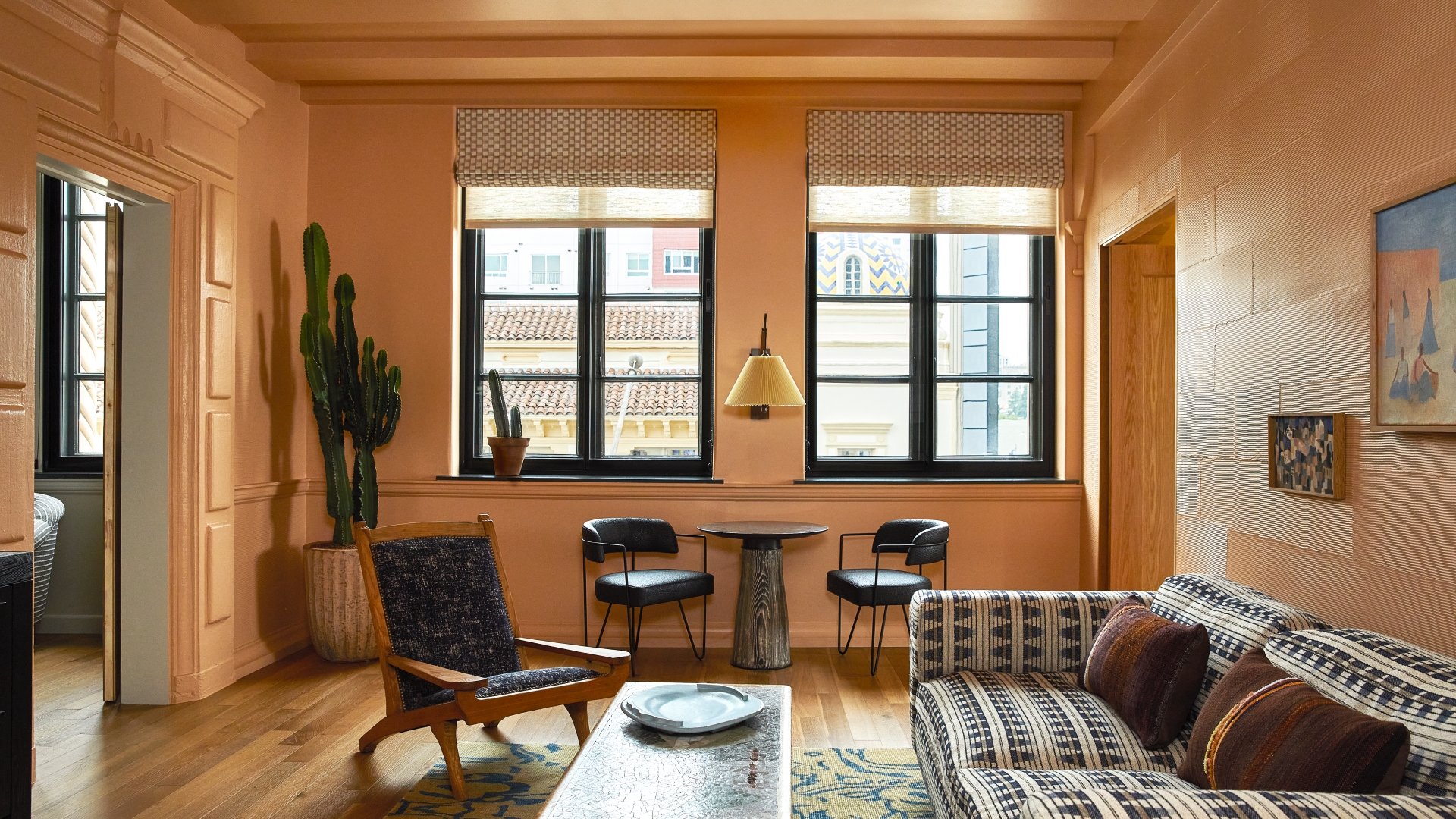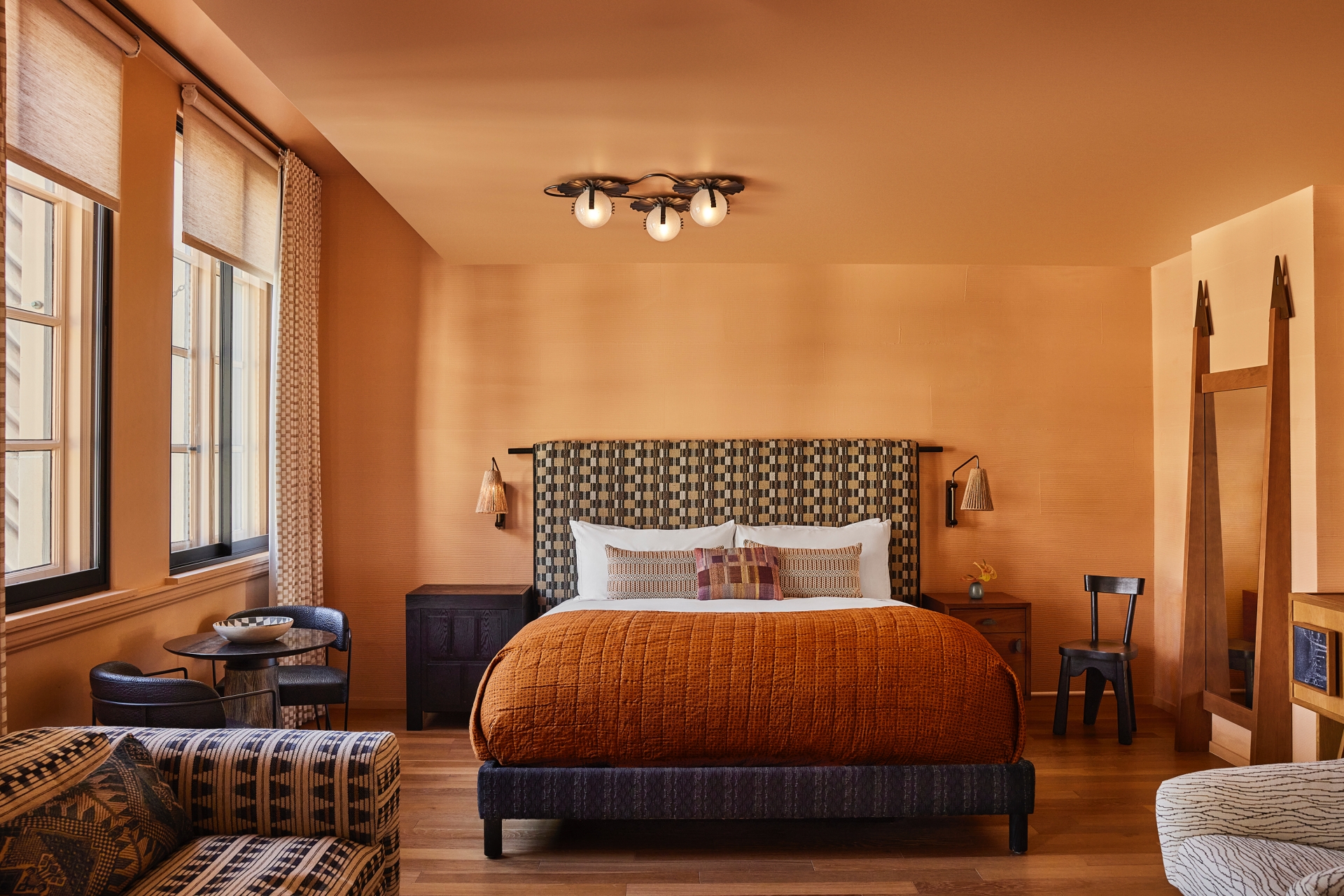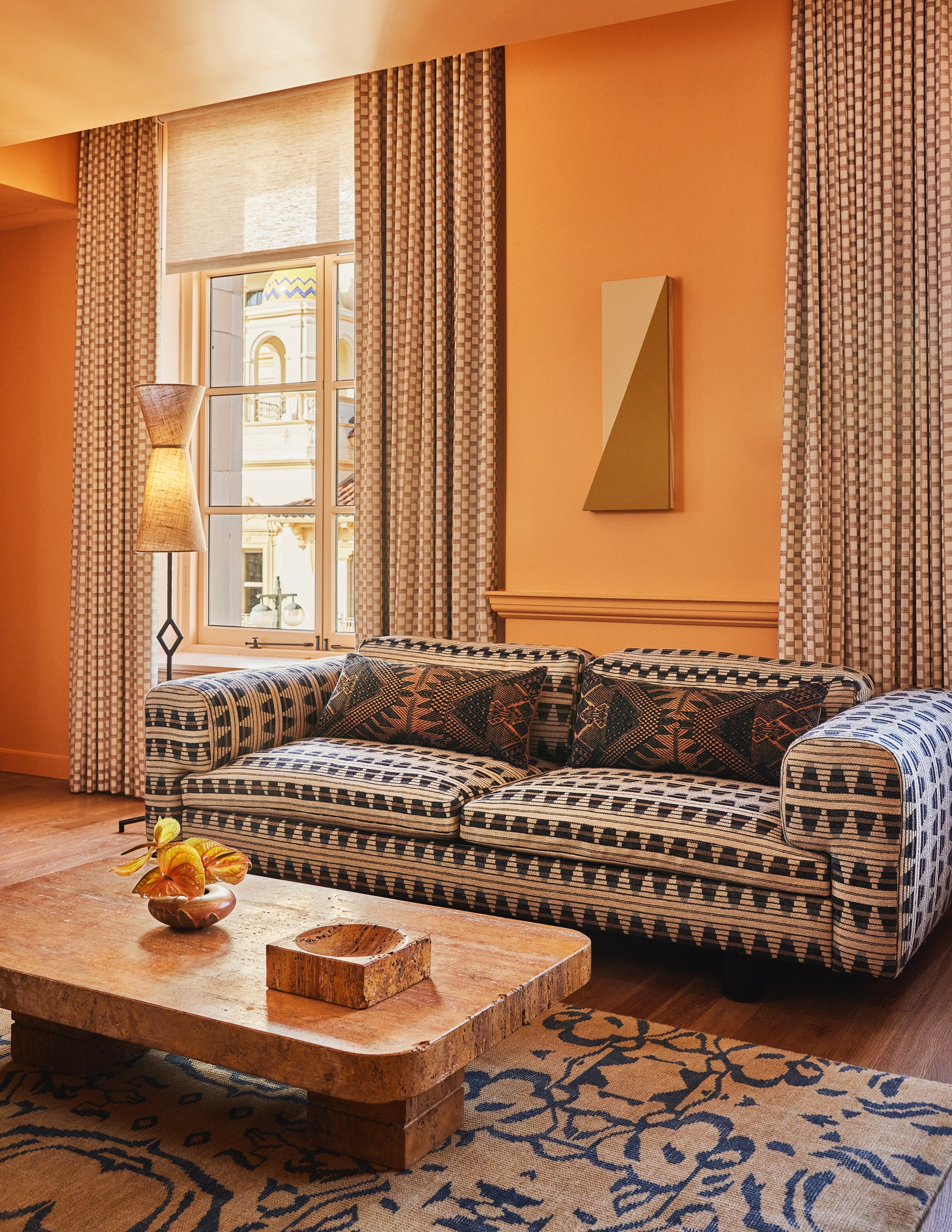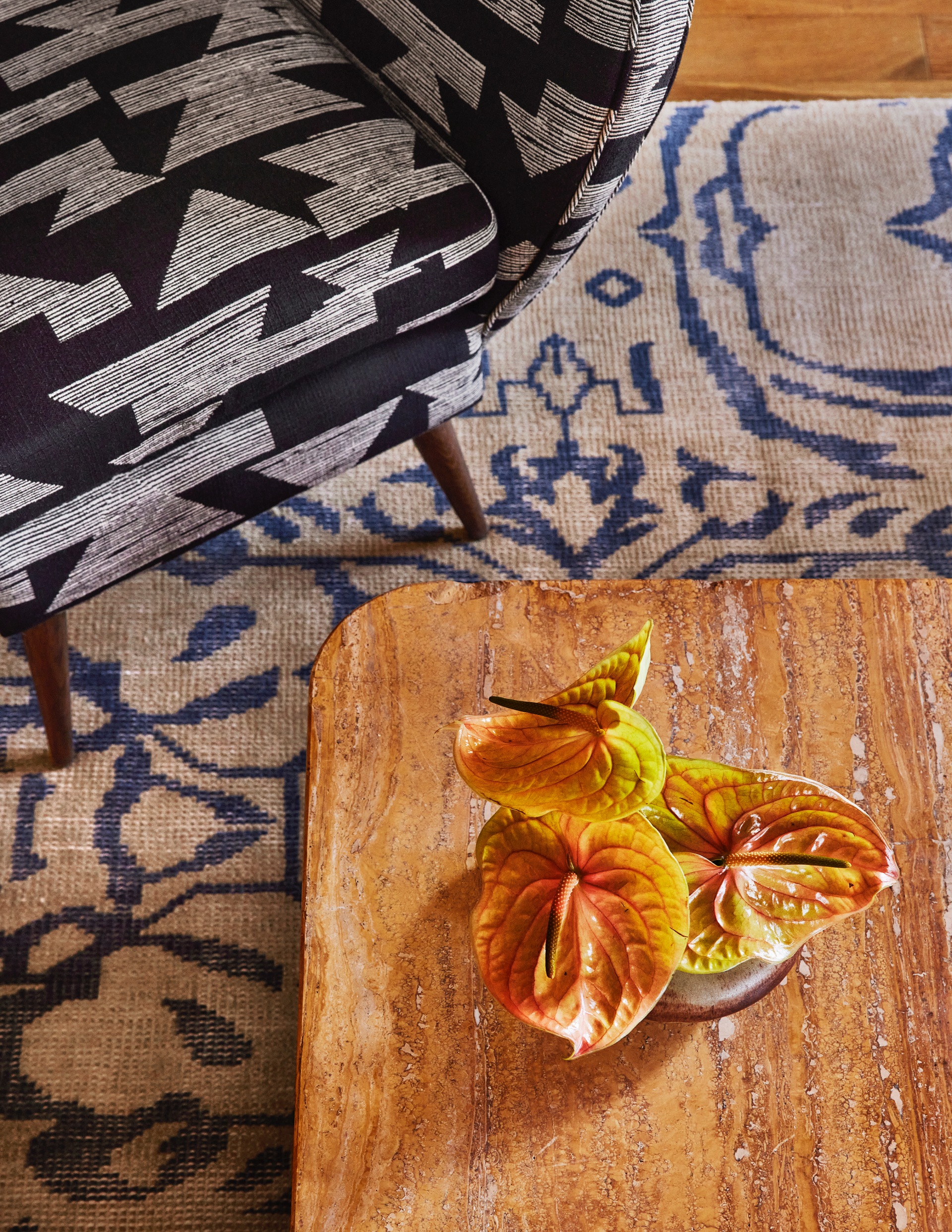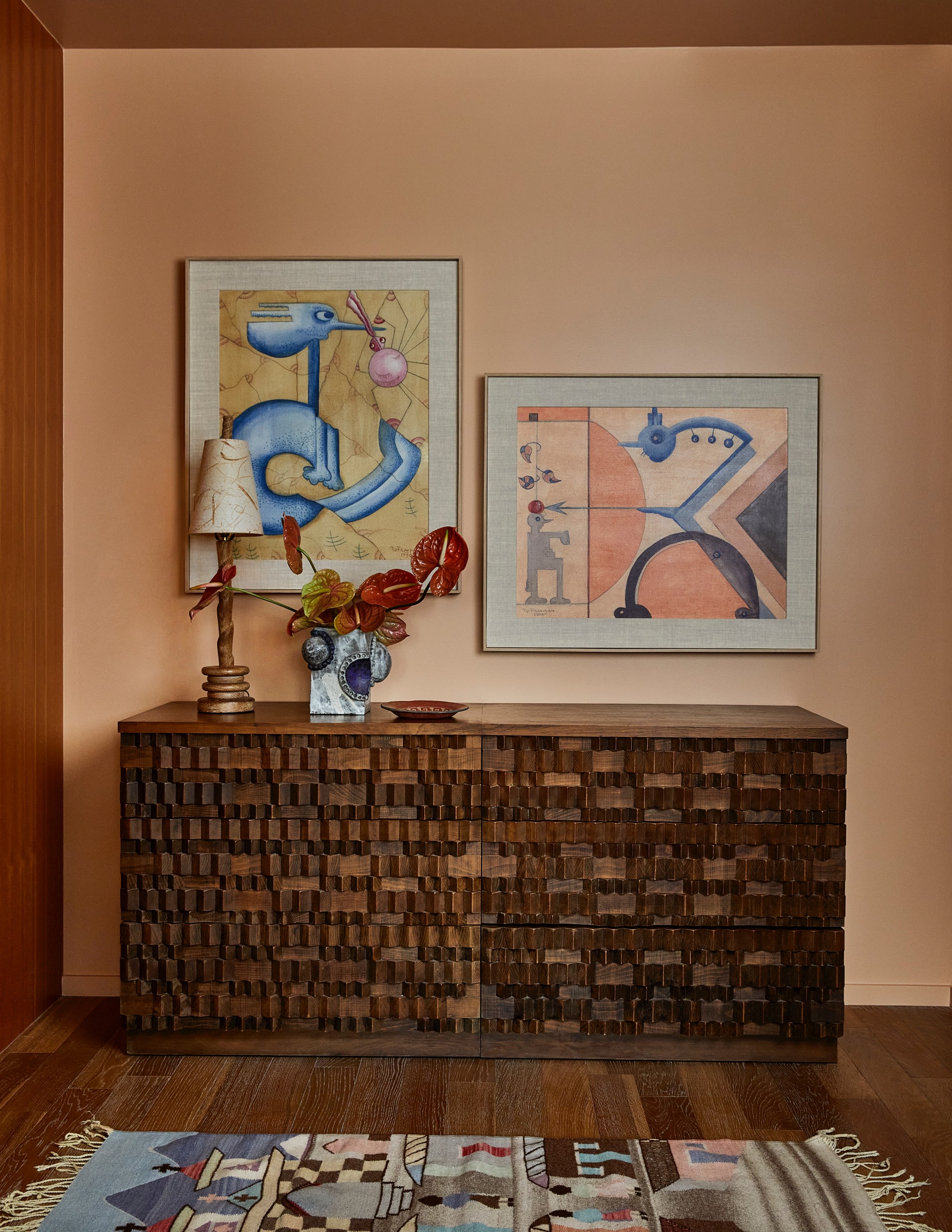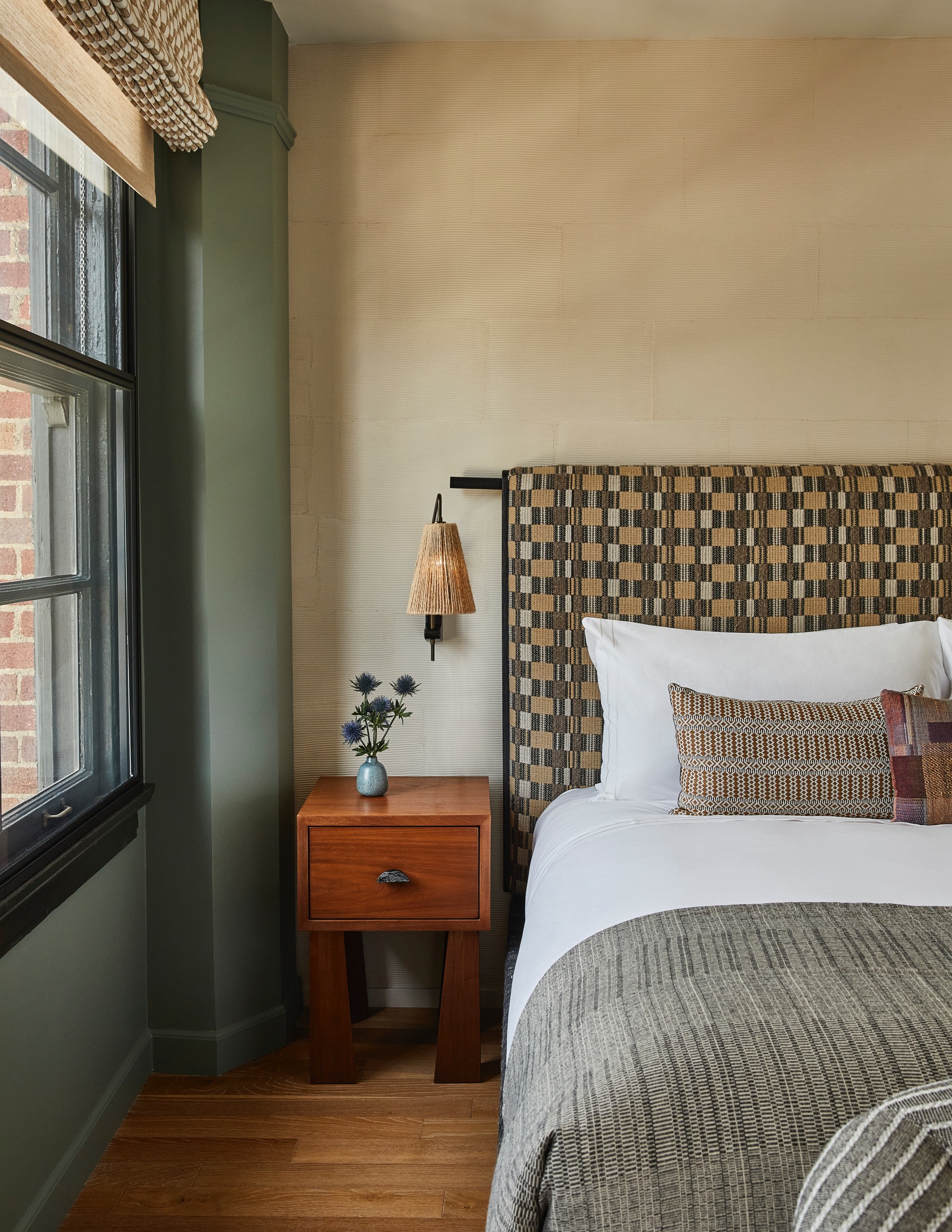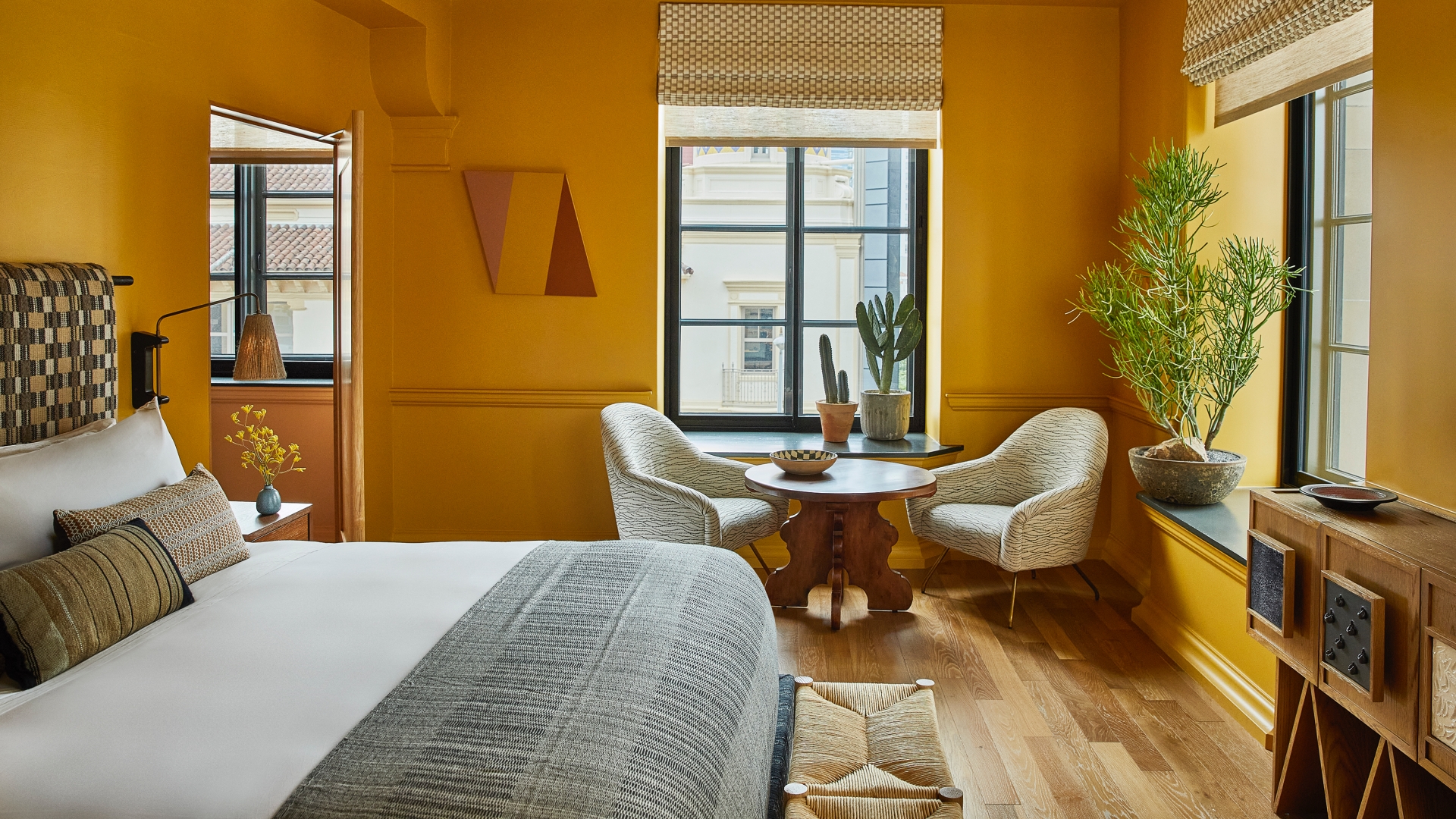 The bar is housed within the brick and stone clad structure that historically contained the mechanical, electrical, plumbing, and elevator hoist support for the building. Now featuring bi-fold windows alongside subtly textured sandstone and terracotta plaster to augment the original brick facade. Seating composed of warm wood, tufted textile, and iron banquet designs sit alongside tile mosaic topped tables by Peck. Black and white tiles inlaid in a circular geometric pattern surround a cosy corner fire pit while a custom ceramic wall mural by Morgan Peck completes the multi-dimensional mise-en-scène.