Andreas Schulze (born in 1955, Hanover) lives in Cologne. Amongst others, his works were on display in the solo exhibition at Kunsthalle Nuremberg (2022); Fuhrwerkswaage, Cologne (2021); Kunsthalle Bielefeld (2018); the touring exhibition at Villa Merkel in Esslingen (2014), Kunstmuseum St. Gallen (2015) and Kunstmuseum Bonn (2014); Schirn Kunsthalle Frankfurt (2014); Falckenberg Collection, Hamburg and Leopold-Hoesch-Museum, Dueren (both 2010); and Monika Sprüth Galerie, Cologne (1983). Schulze's works are represented in major public collections such as Museum Ludwig, Cologne; Deichtorhallen Hamburg; Kunstmuseum St. Gallen; Kunstmuseum Bonn; and Ludwig Forum für Internationale Kunst, Aachen, among others.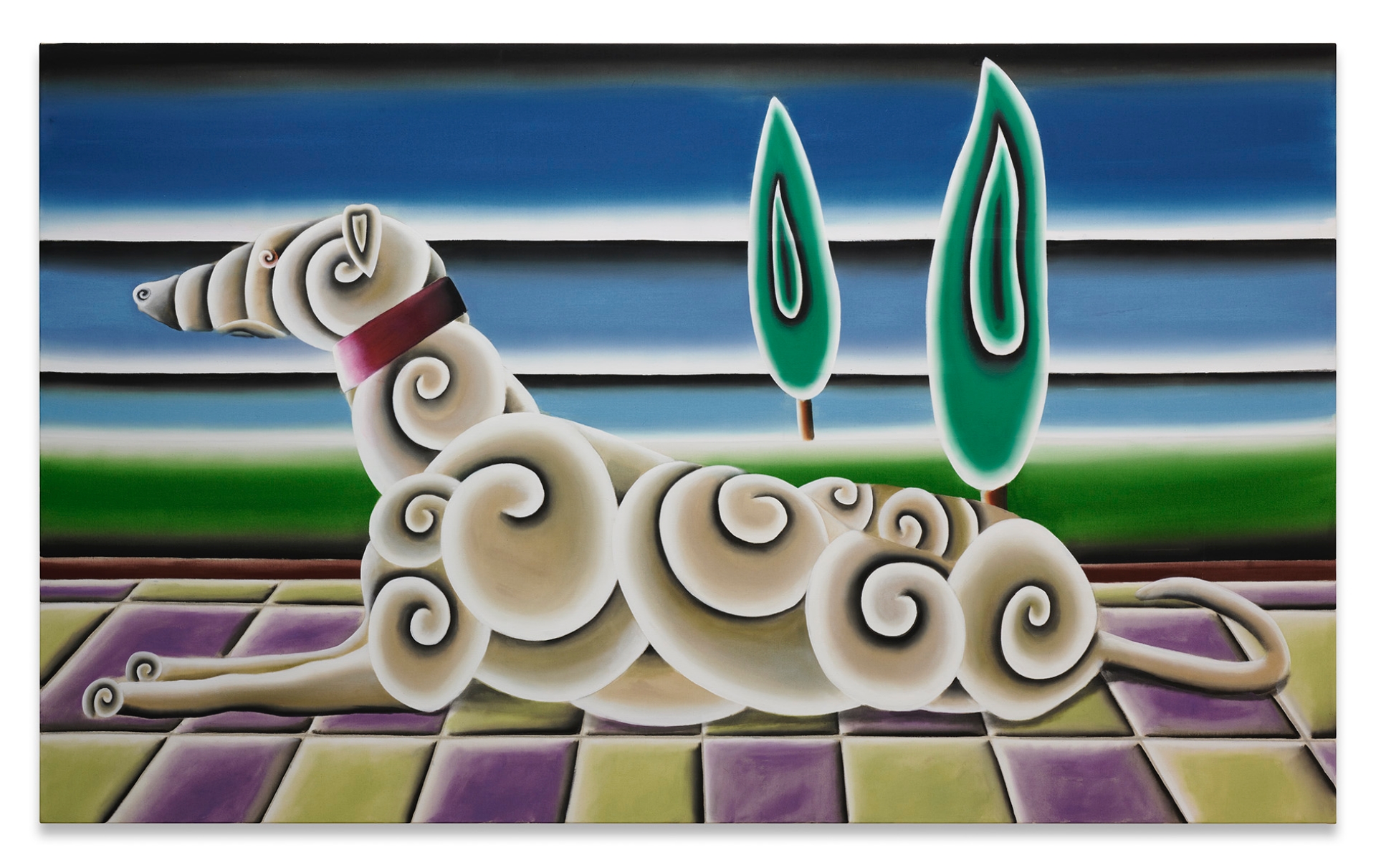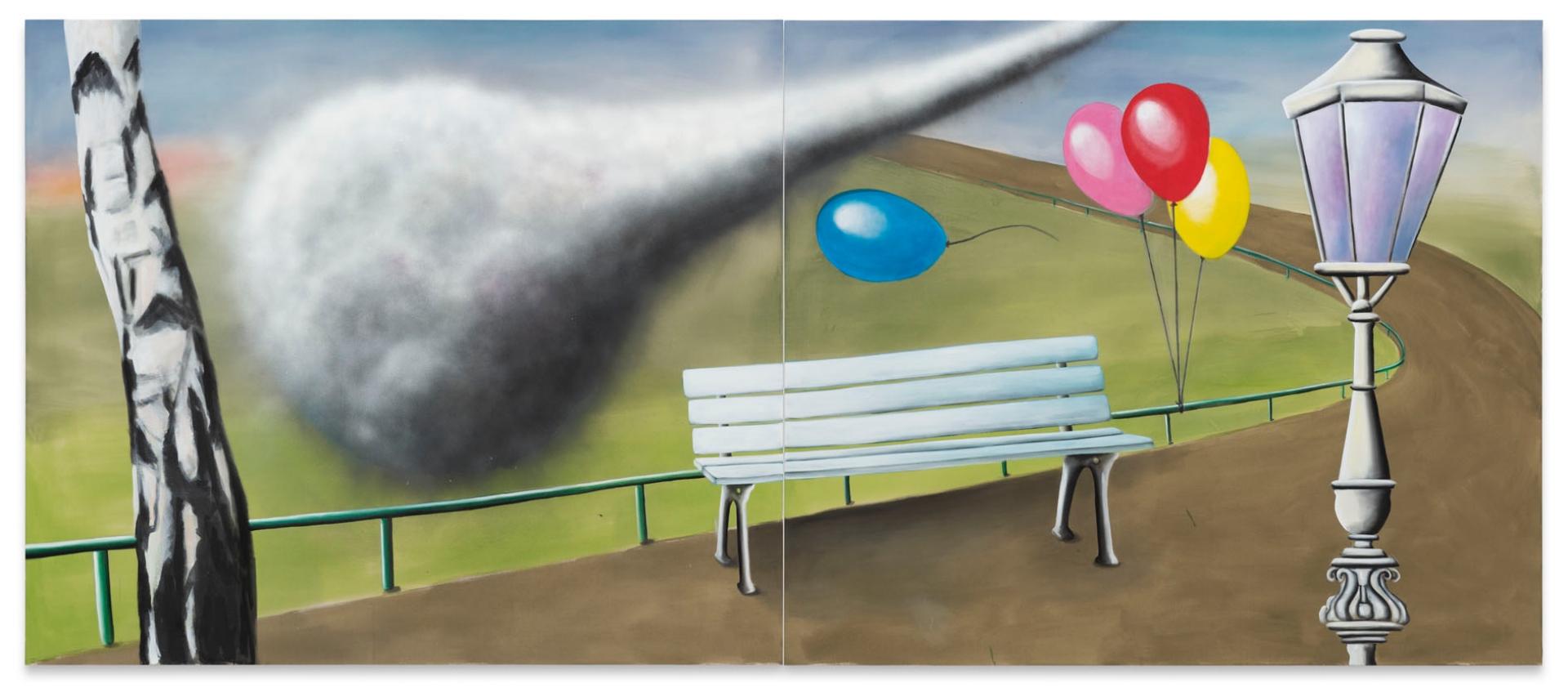 This artist is one of the great individualists of German painting. Since the beginning of his career in the heady Cologne art scene of the 80's, Schulze's work deliberately situates itself outside of painterly trends, attitudes, and affiliations. His unique painterly style defamiliarizes basic design and architectural forms. With a cryptic pictorial repertoire, he exposes the blind spots of middle class life and ironises the pretensions of contemporary art. Yet his works lack the aggressiveness of his artist colleagues from the 'bad painting' movement, who work against the traditional understanding of painting with mockery and sarcasm. Schulze chooses a different path. He does not destroy but simply shows. That's what makes him who he is: a silent admonisher and at the same time a cheerful celebrator, a master of presentation. Or as Ralph Rugoff, Director of the Hayward Gallery says: "Schulze's paintings offer not simply a view of the world so much as a fresh perspective on the ways in which we are implicated in its construction."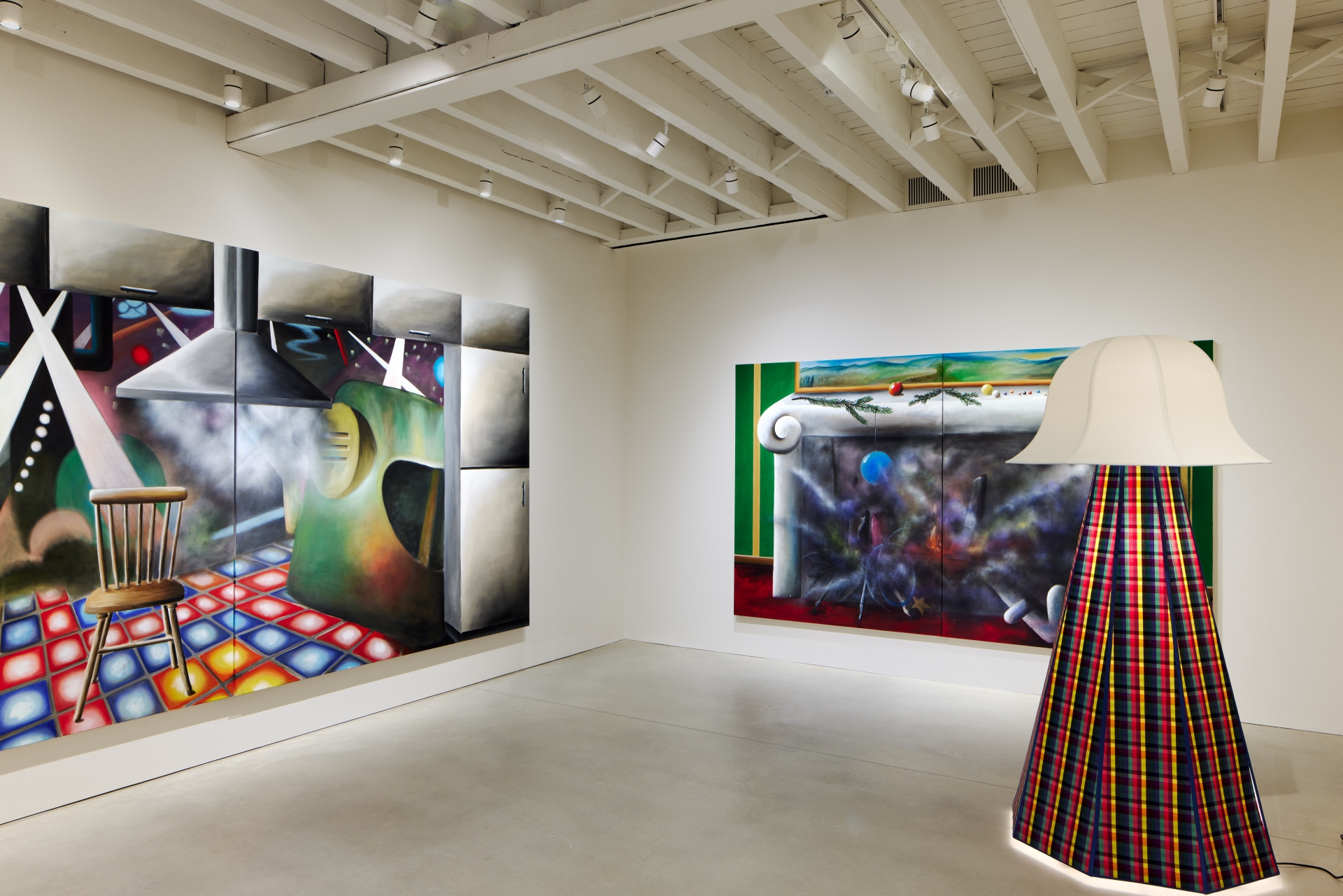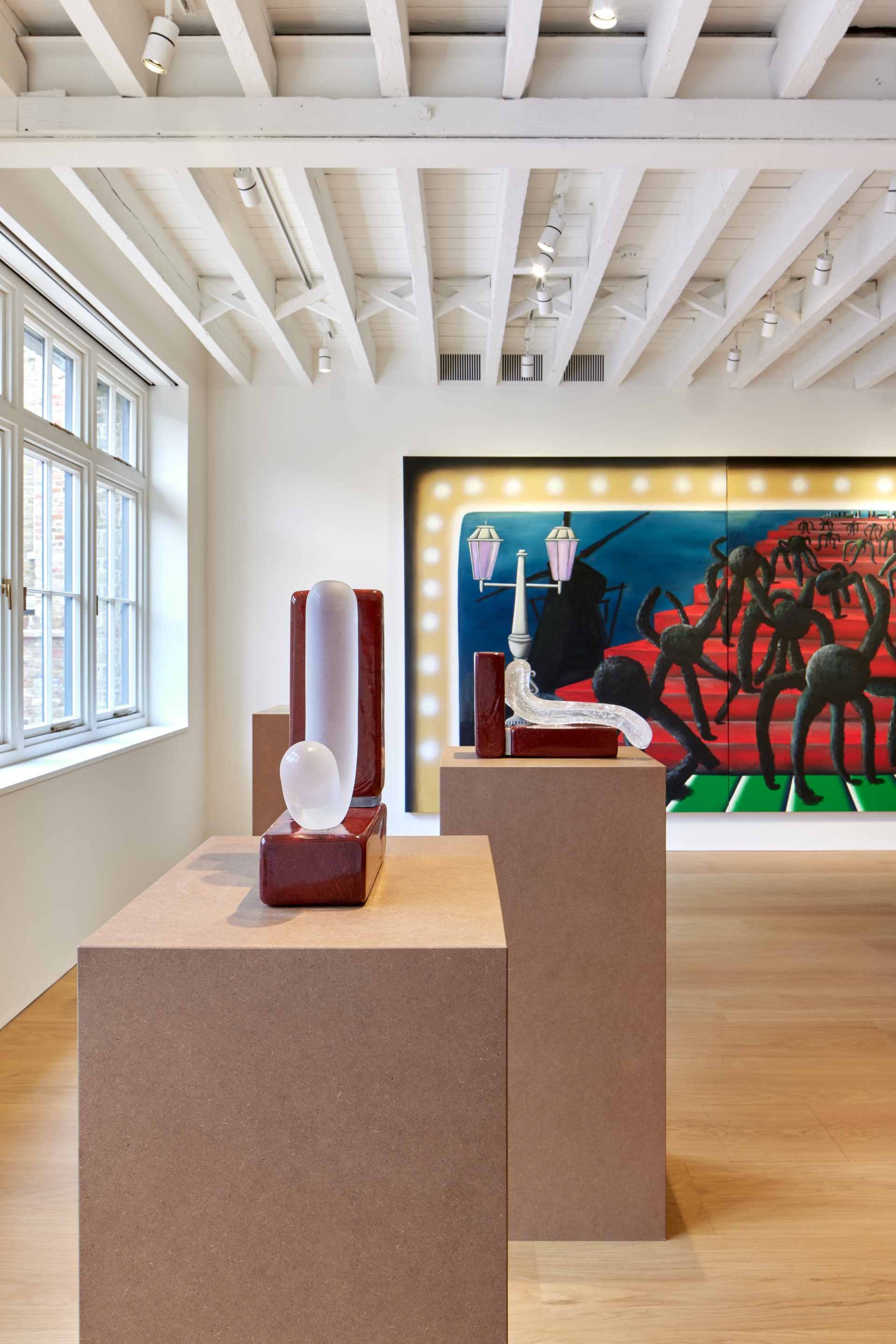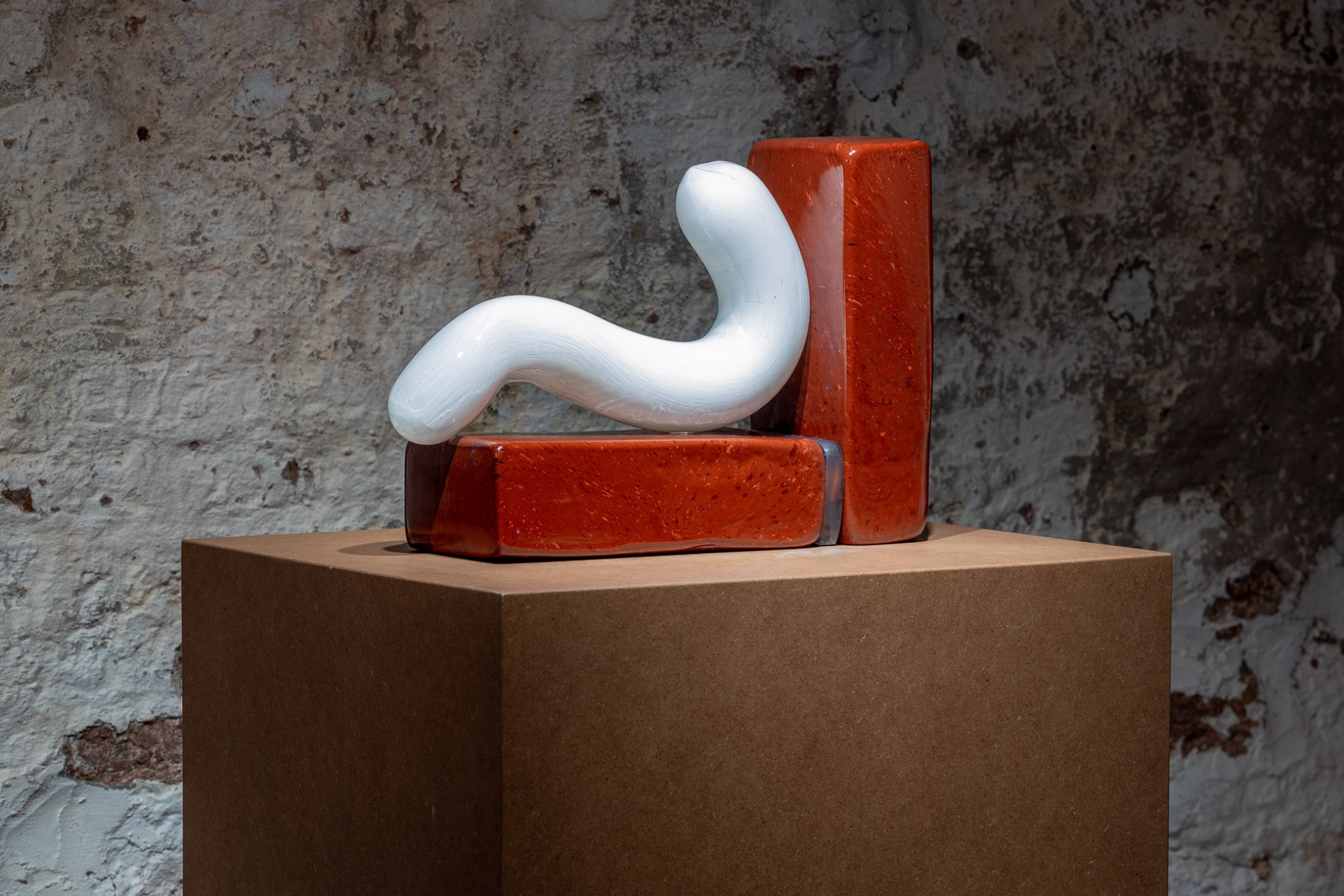 On Stage features a series of new paintings created especially for both shows, in which the grand dazzling world of entertainment meets everyday life, revolving around the idea of staging. Through portal-like doors and windows, passing by designer lamps and kitchen cabinets, the viewers catch glimpses of spotlights and smoky dance floors, while slender spider legs slowly stride down a show staircase heading towards them.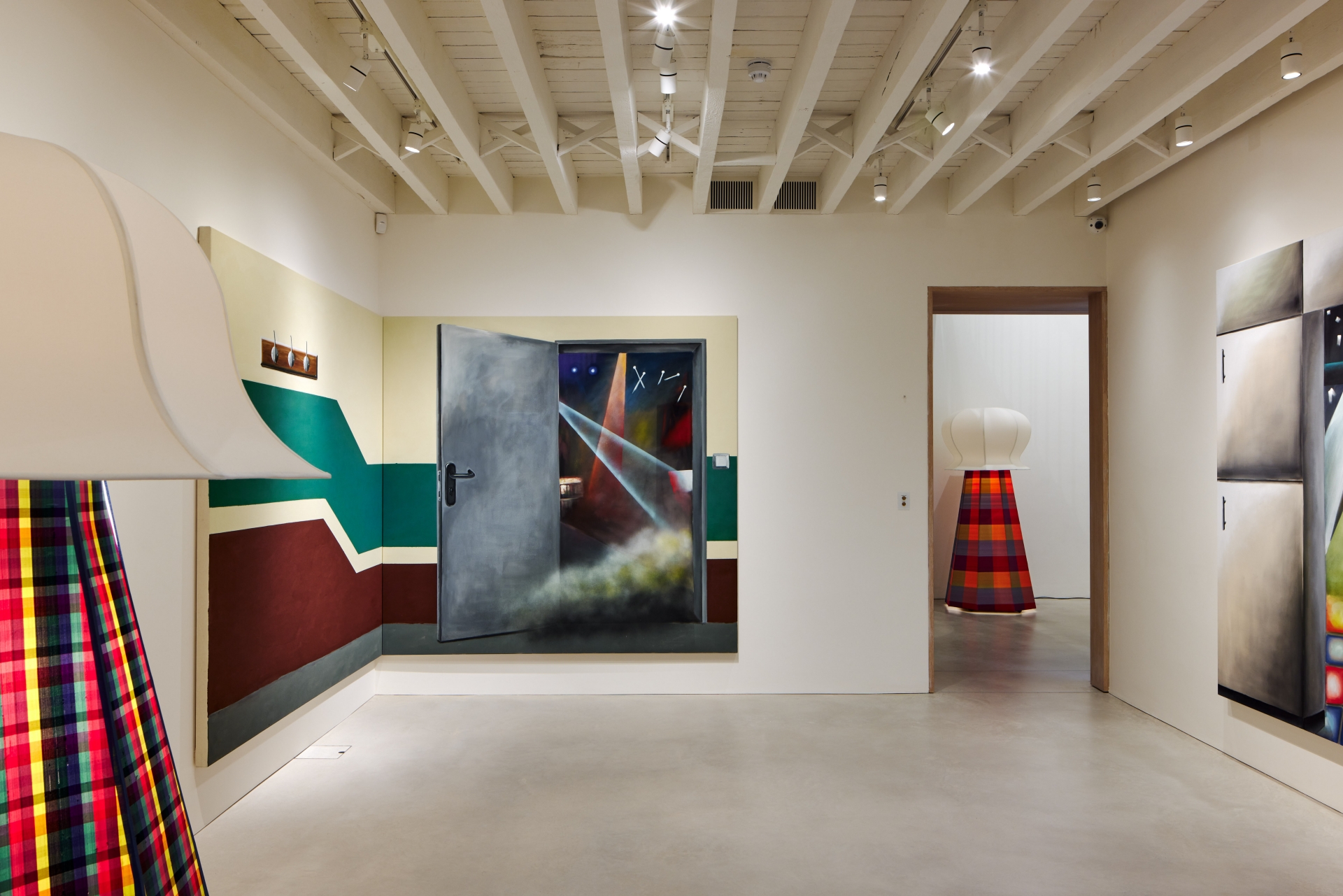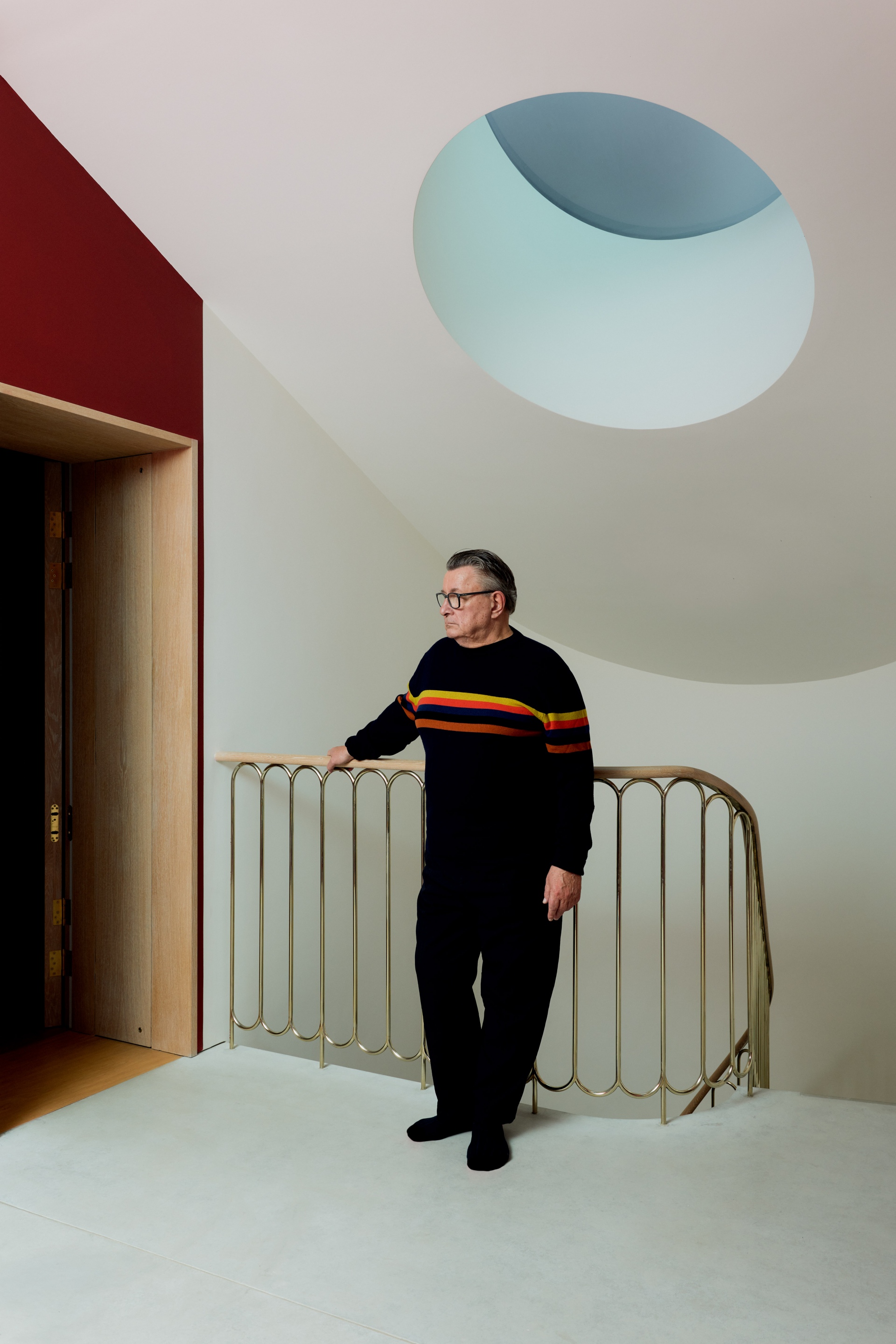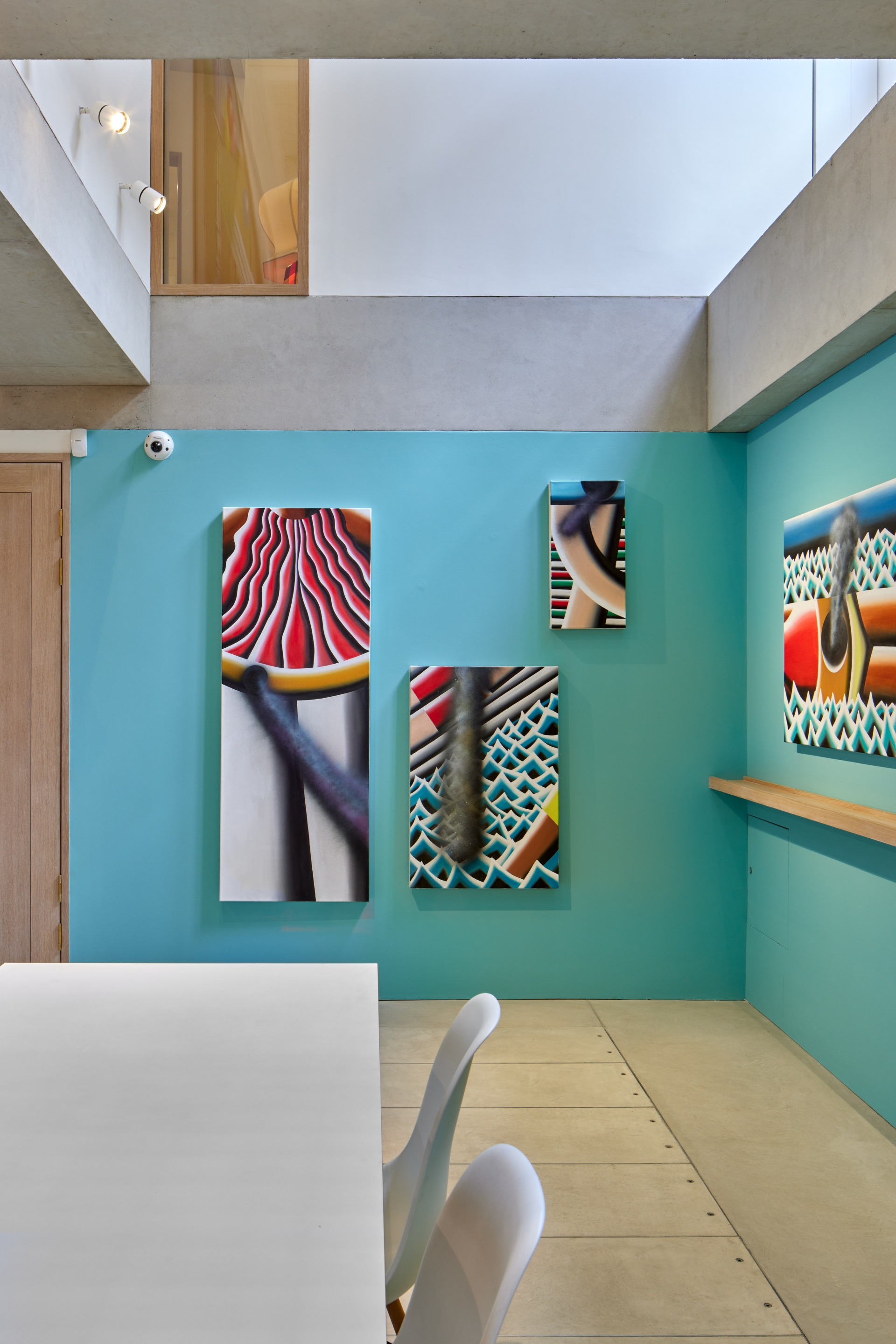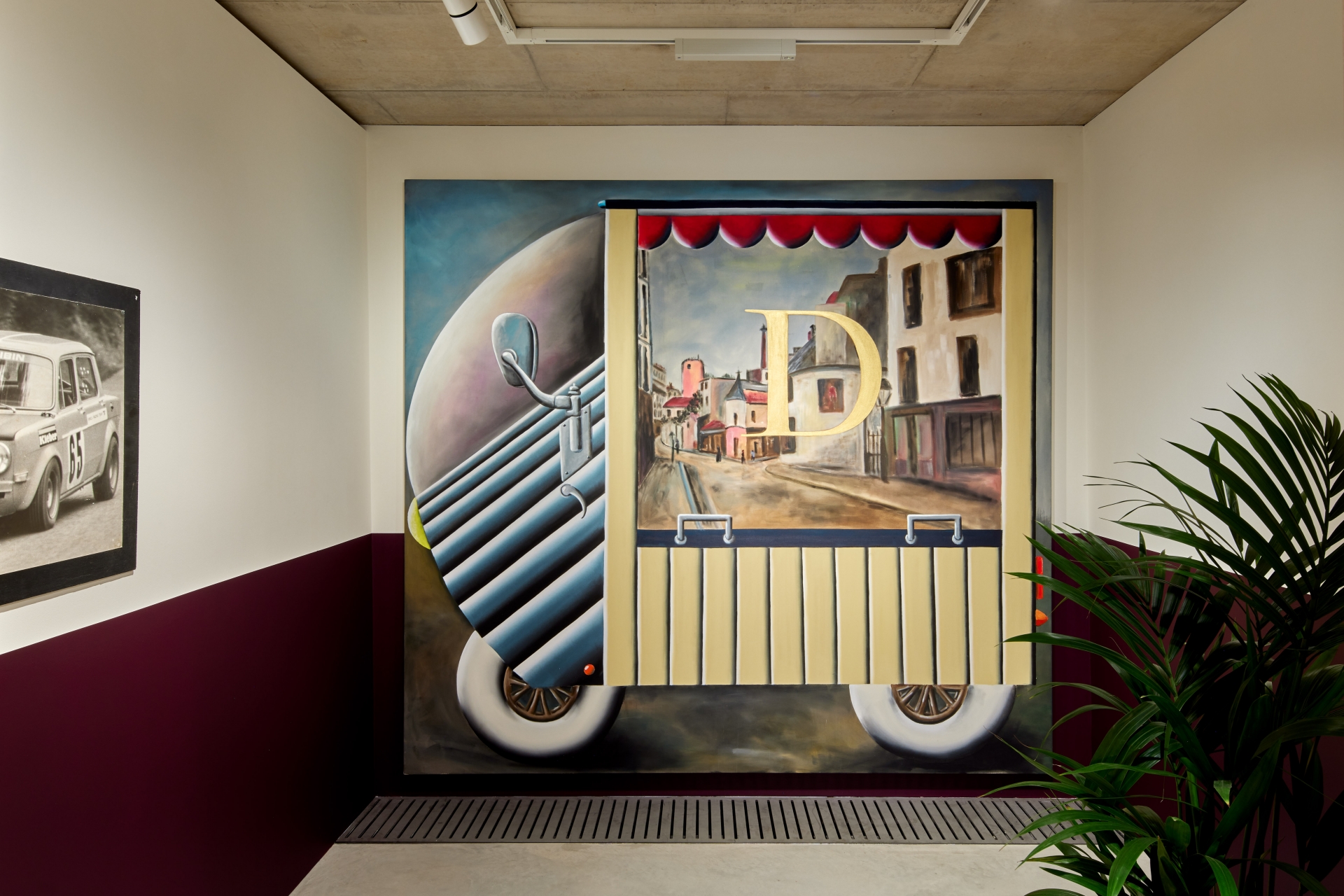 Furthermore, well-known series by the artist are being shown, such as his 'Vacanze' series and his portraits of the Urbino family. In his typical manner, Schulze responds to the characteristics of the exhibition space and adapts these iconic bodies of work site-specifically for The Perimeter. In each room, he plunges the visitors into a different world, taking every spatial circumstance as an occasion for a new immersive staging: garage and indoor swimming pool are found in the basement, the living room is an invitation to linger, and behind a large curtain one steps into the glistening show light.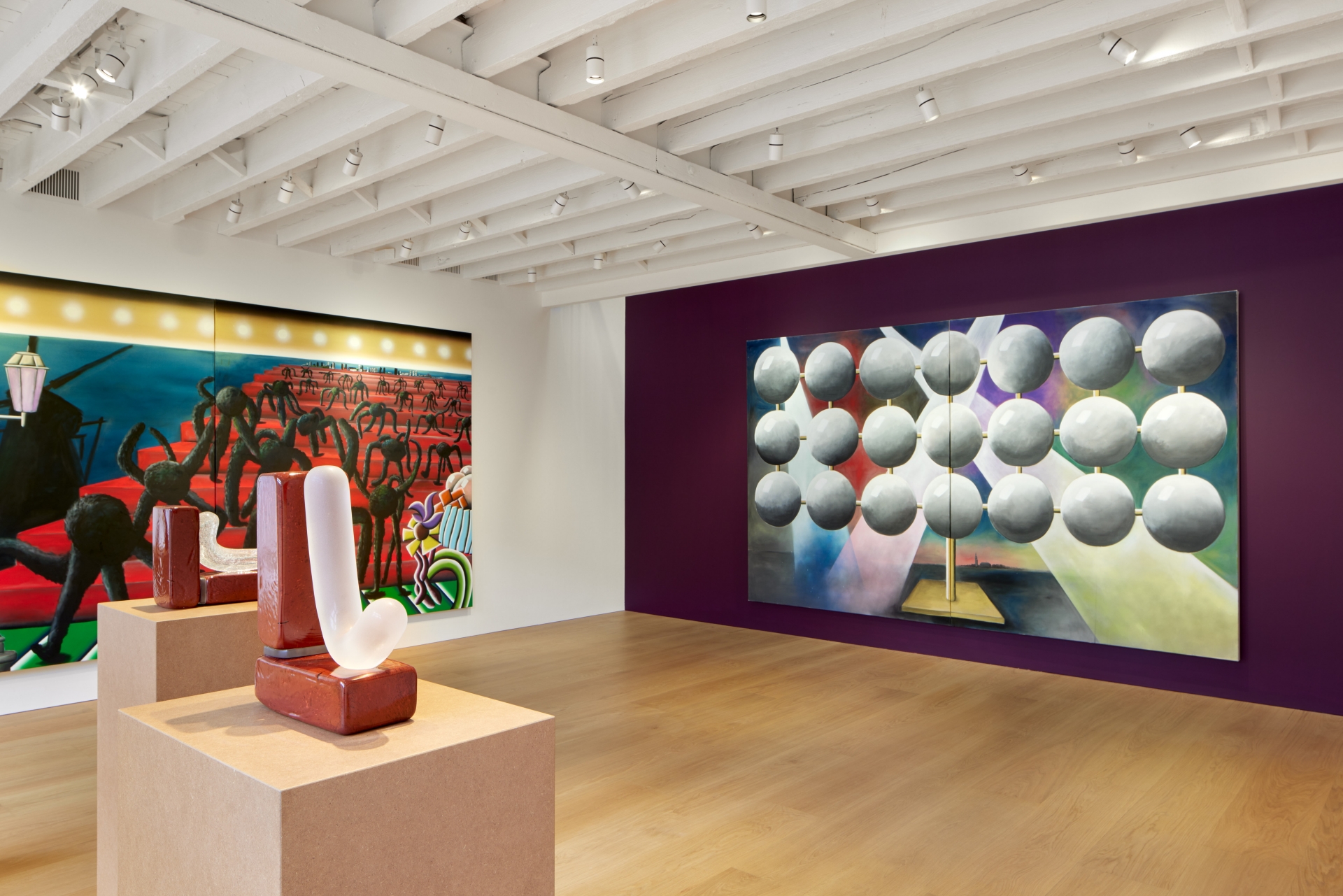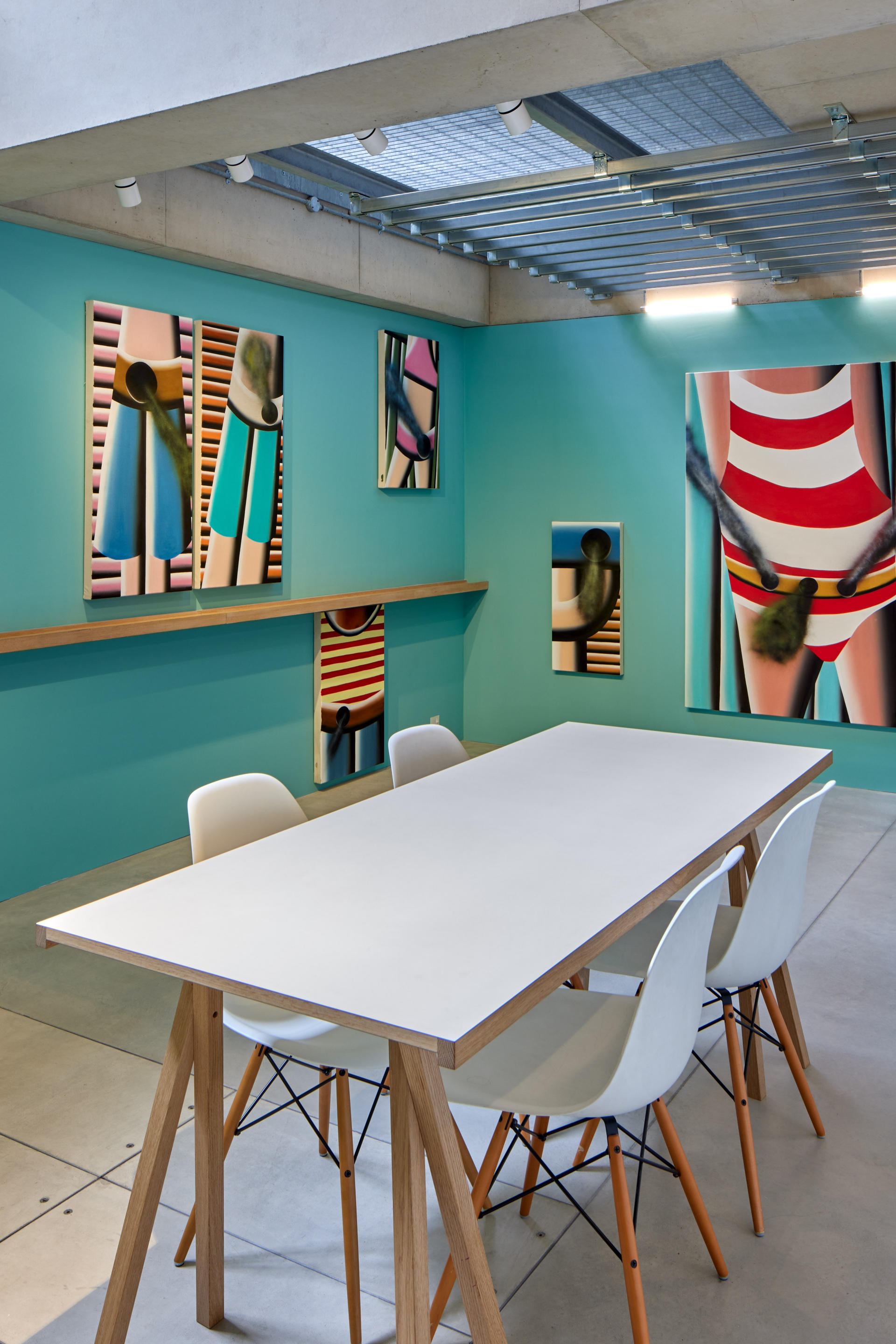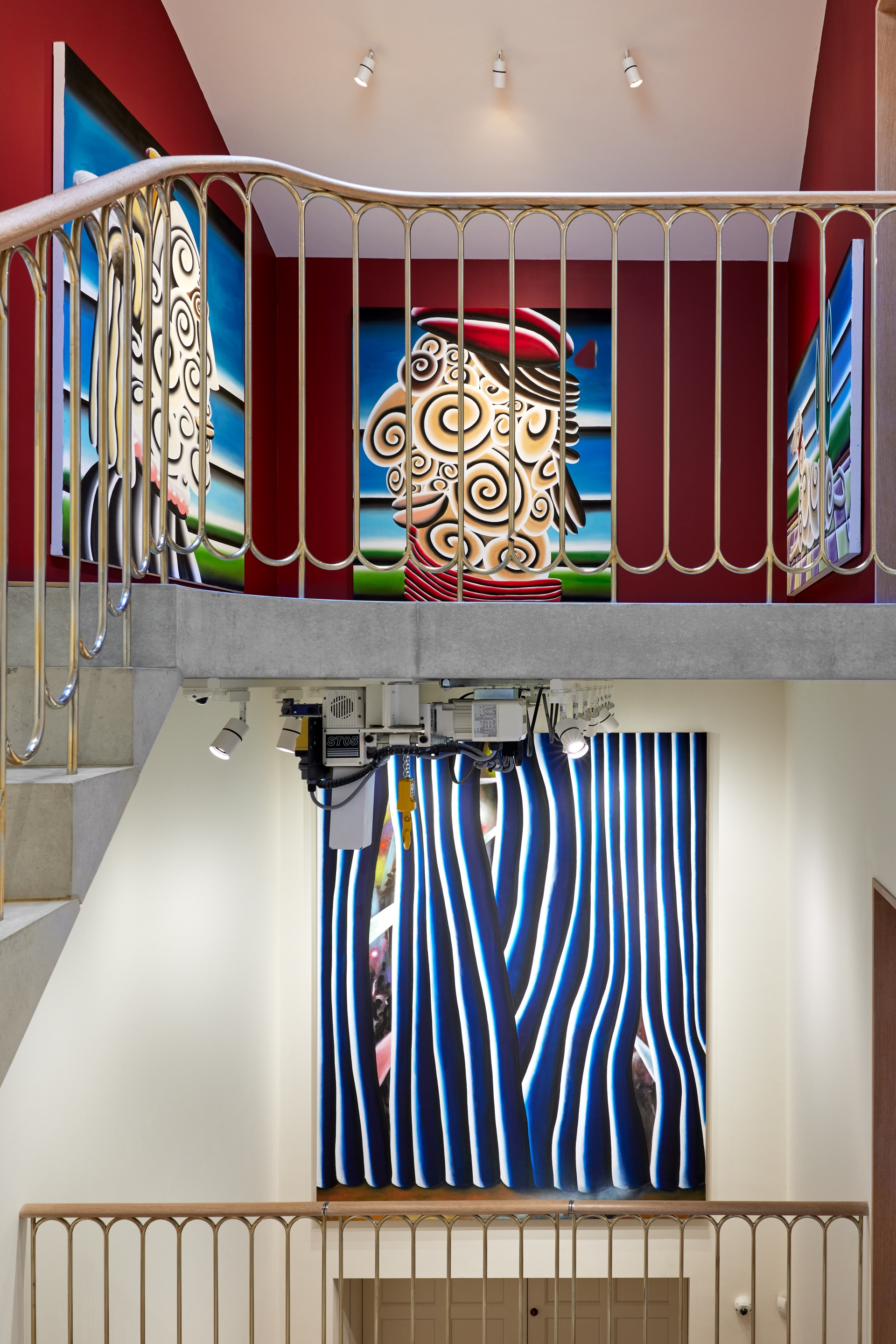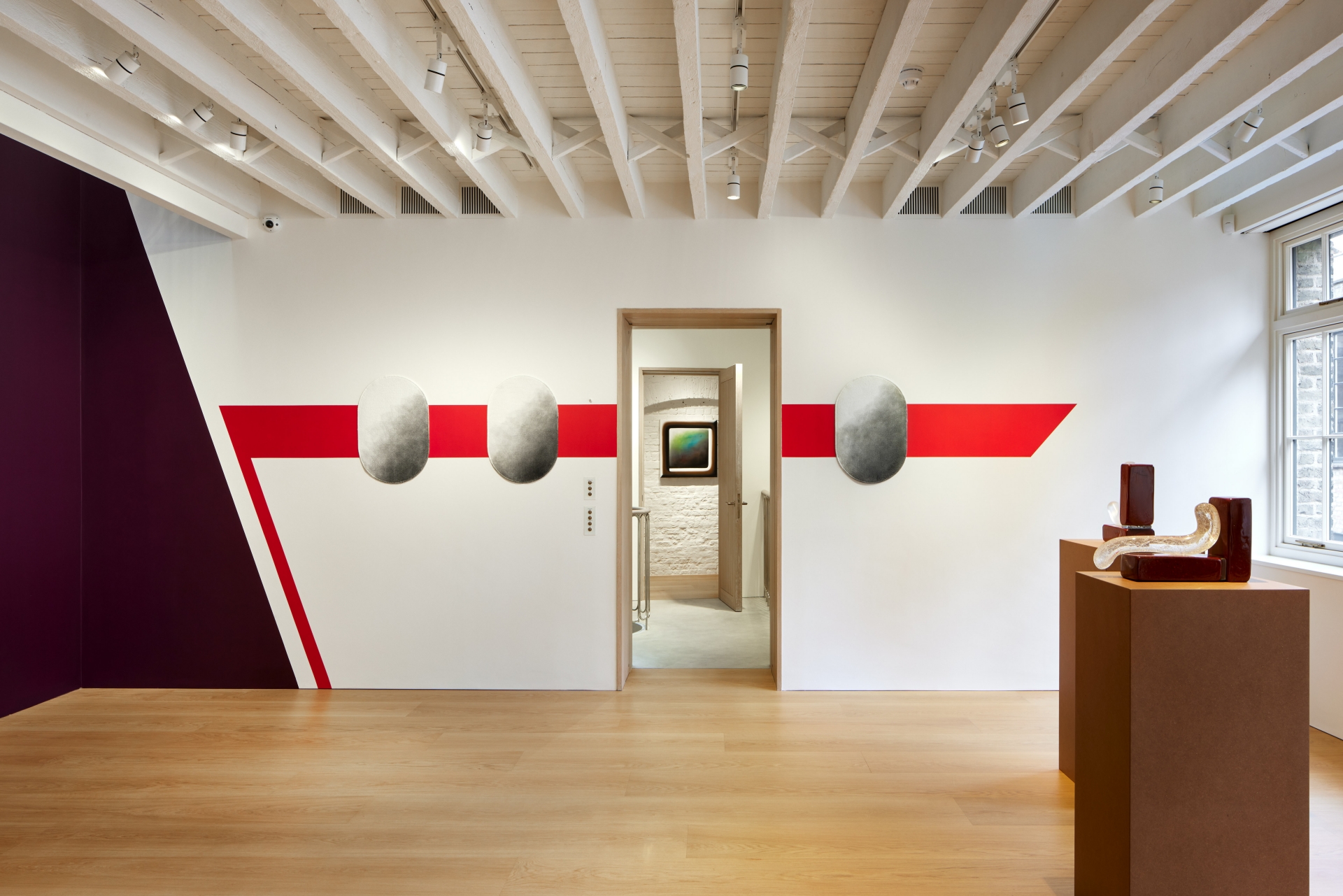 The exhibition On Stage is accompanied by a catalogue, produced by Kunsthalle Nuremberg and The Perimeter, with design by Petra Hollenbach, and texts by Ralph Rugoff and Daniel Schreiber.