"There has certainly been a lot of buzz - are we a luxury lodge - a pop-up hotel?" Dez Lundy tells me, who along with his partner in life and business, Samara Stern are the cofounders of the new travel venture, Canvas Collection Africa. "The consensus has been that we are certainly not just a glamping spot. The feedback has been incredible and happily our guests are loving it, all of it. They love the staff, the attention to detail, the delicious food and the overall atmosphere."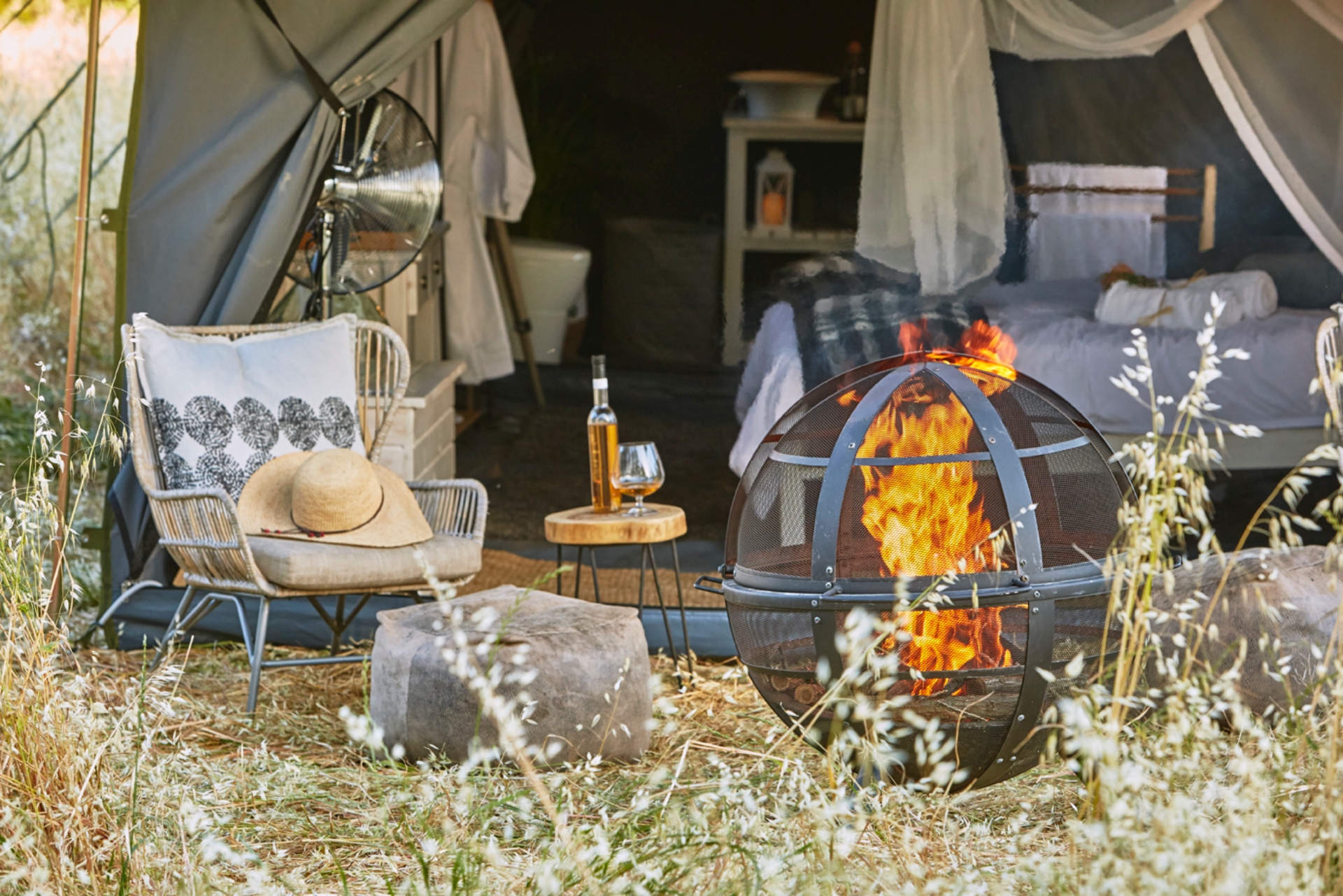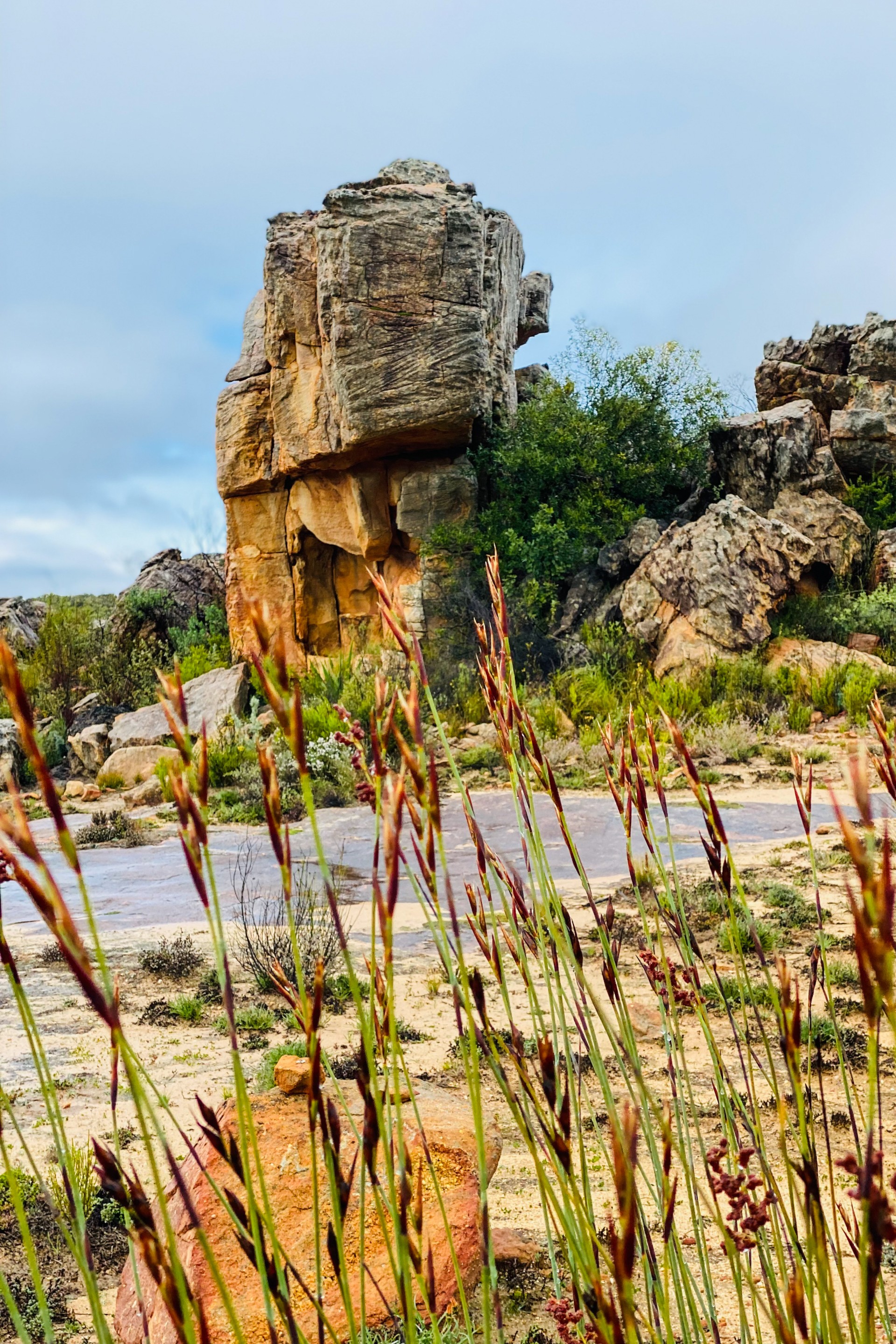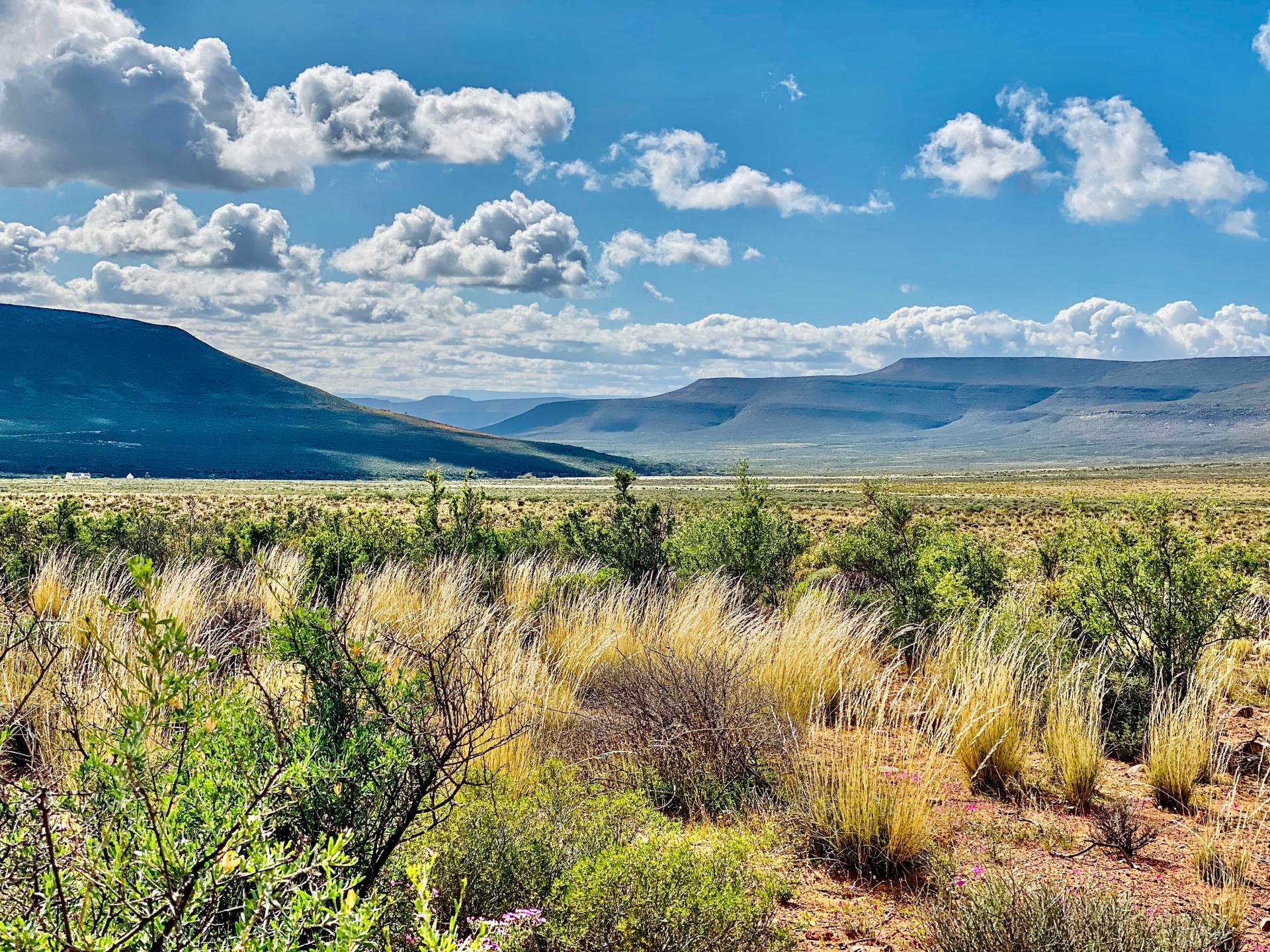 Canvas Collective Africa is a "haute pop-up glamping" experience with ten "posh tents" combining gastronomy in wanderlust settings in some of the most breathtakingly beautiful remote regions of South Africa's Western Cape. There's more - it's mobile! The whole camp moves, lock, stock and barrel, seasonally to experience the best of each region.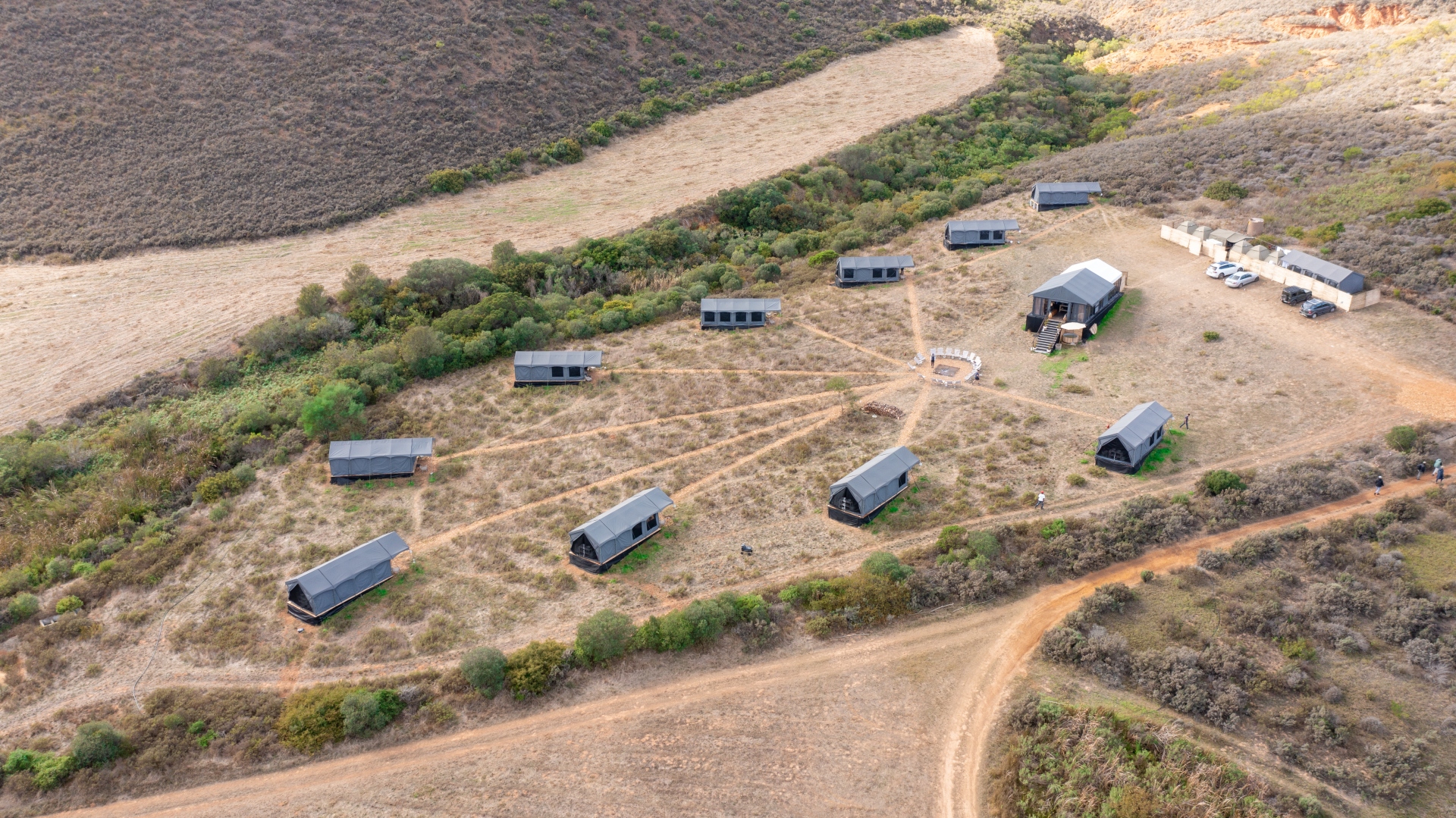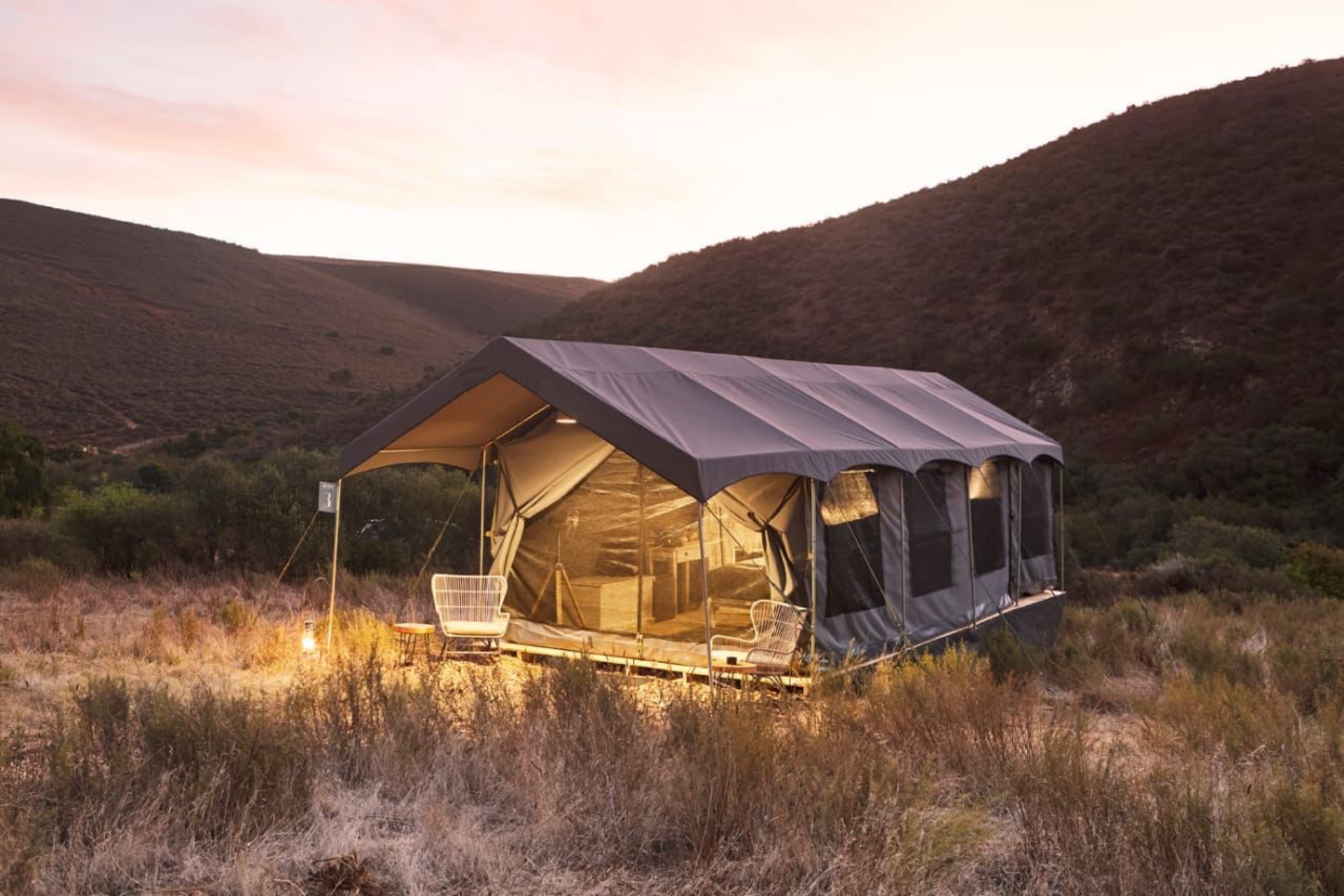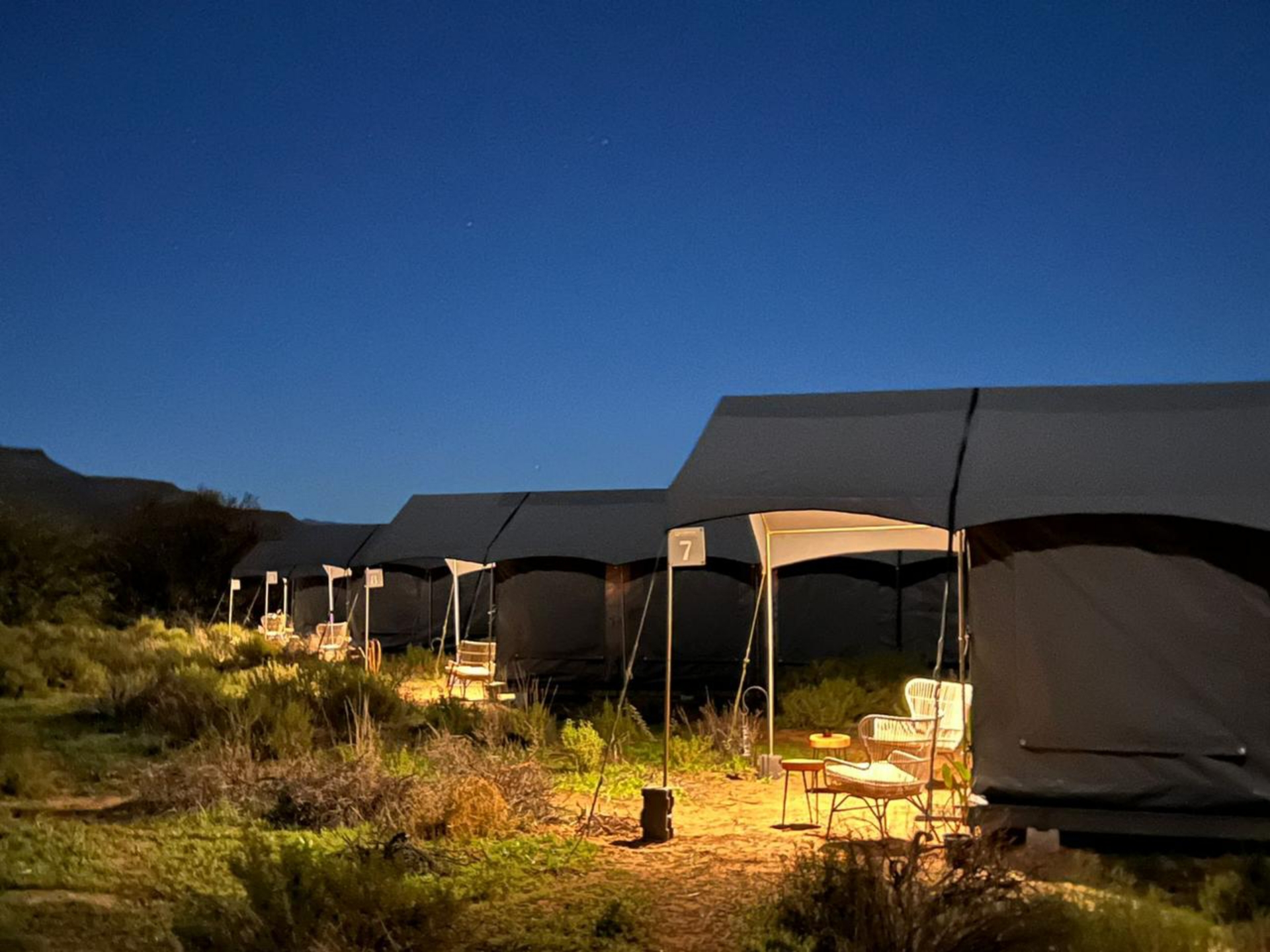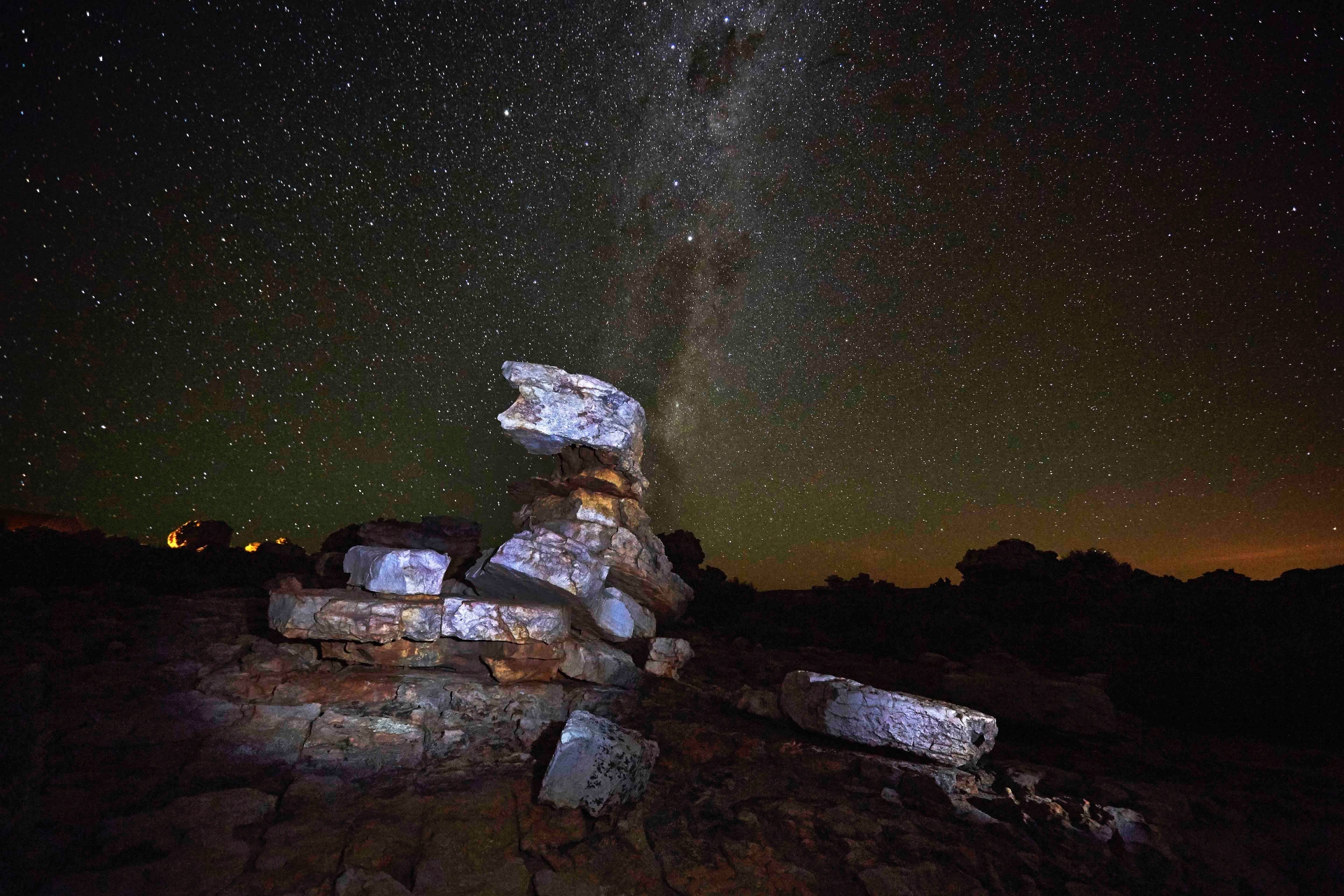 Canvas launched in May 2022 with their first site in Botrivier in the Overberg, moving onto the Enjo Nature Farm in the Biedouw Valley in the Cederberg, well known for its beautiful spring flowers and striking landscapes. I was lucky enough to join them on their "ultimate camping experience for discerning adventurists and nature enthusiasts who love to celebrate the great outdoors without being parted from their creature comforts and daily indulgences". I can vouch that this is true "glamping" in that you will not need to lift a finger. Your tent awaits with all the mod cons, with full catering. This is not just any catering, but fine dining with wine pairing, in a magical setting to experience the bountiful array of spring flowers, within the Enjo Nature Farm, complete with the farm's horses merrily wandering around the camp. Sam and Dez are a dynamic and passionate duo who have created a superior bespoke mobile tent experience that is formidably curated from start to finish. Prior to Canvas Collective Africa, Samara worked in the family business as well as in event management and catering. Dez has close to twenty years of experience in the mobile tented camp industry. He shares, 'It took 18 months to conceptualise and do mock-up set-ups. When you're far from everything, you can't get it wrong, and as it's mobile, every three months we have to move and reassemble. From set-up to pack-up it has to happen like clockwork. Each time it's organised chaos for 10 days, then it's done. We have separate teams for each type of job, and it takes about 40 to 50 people to build and unbuild."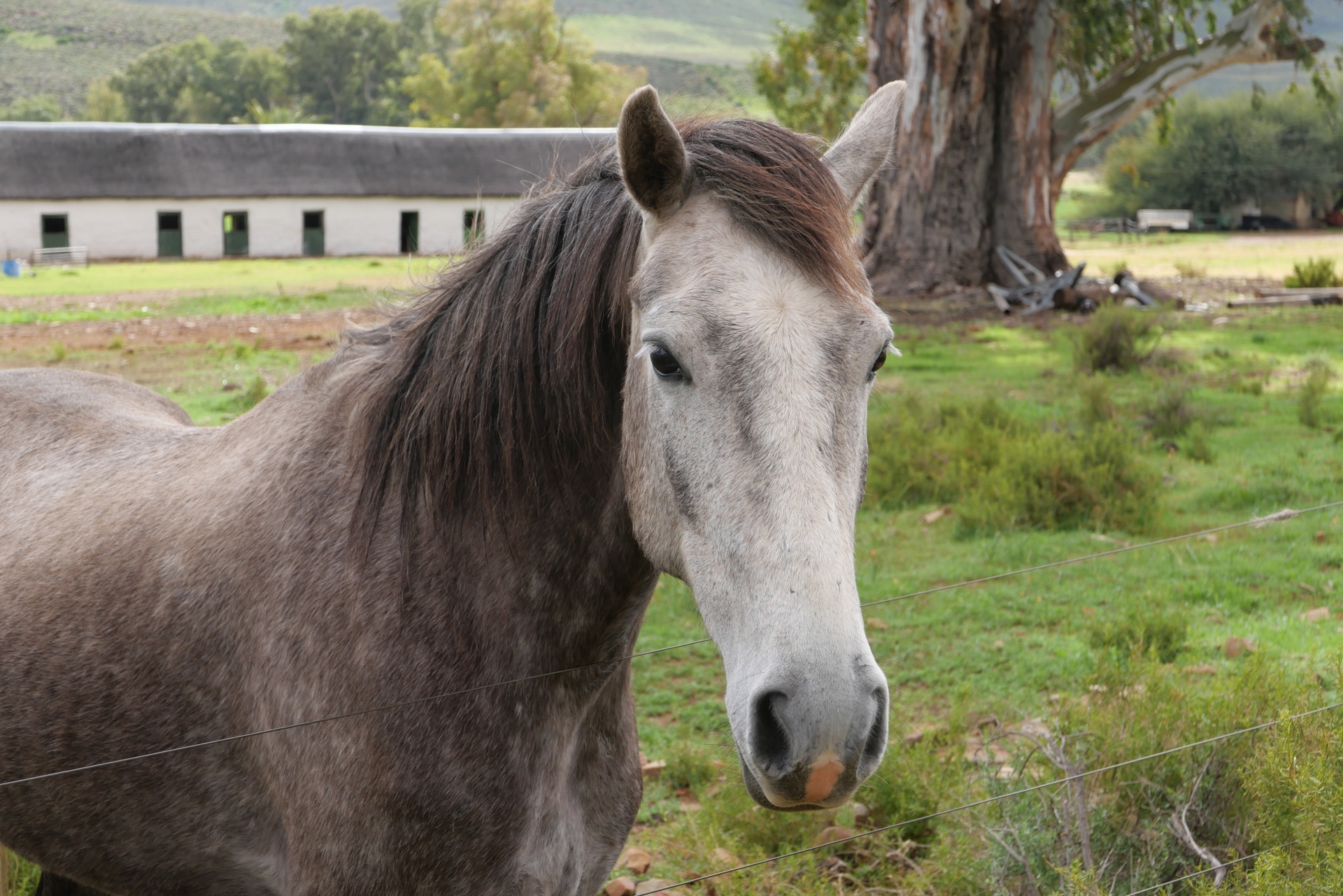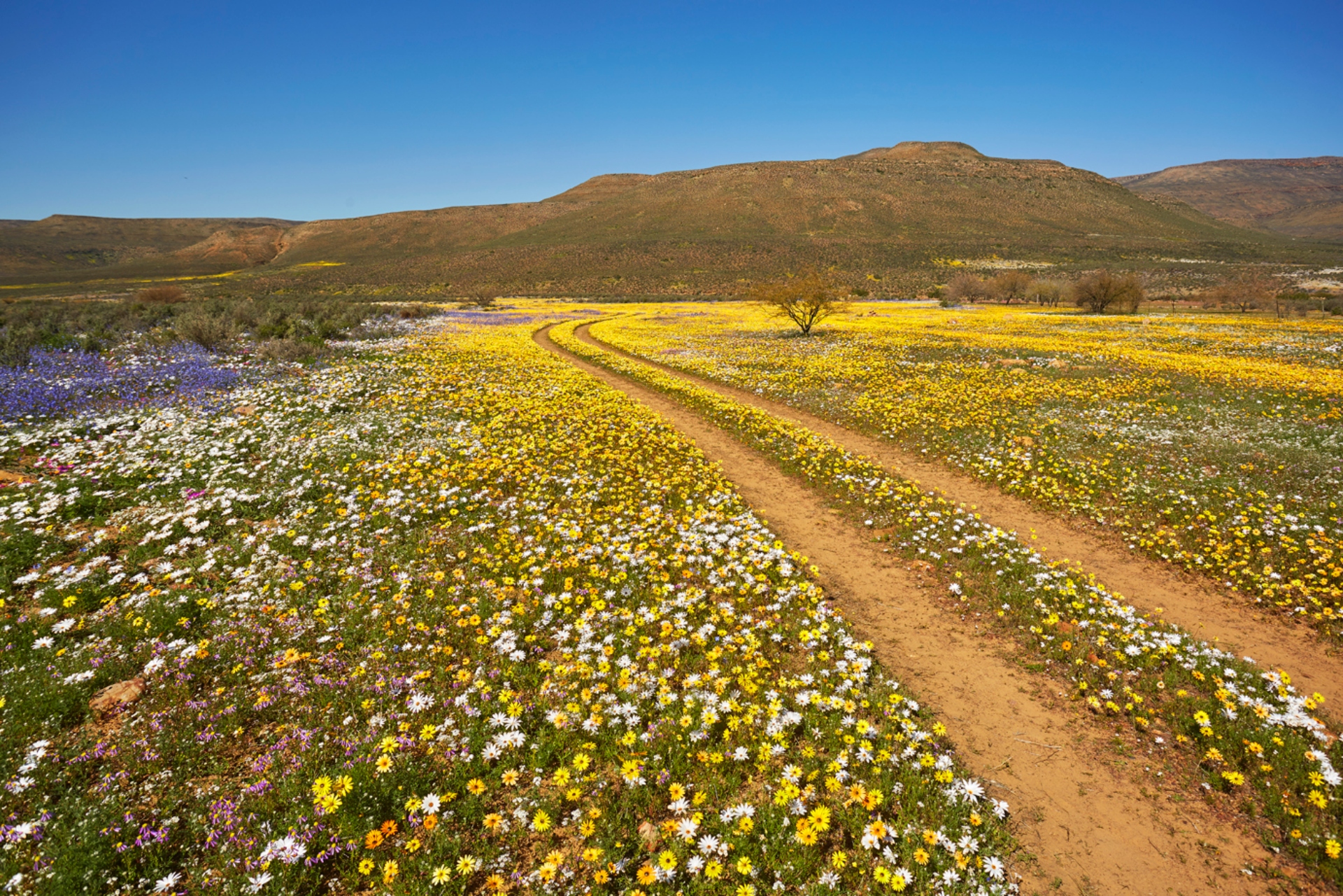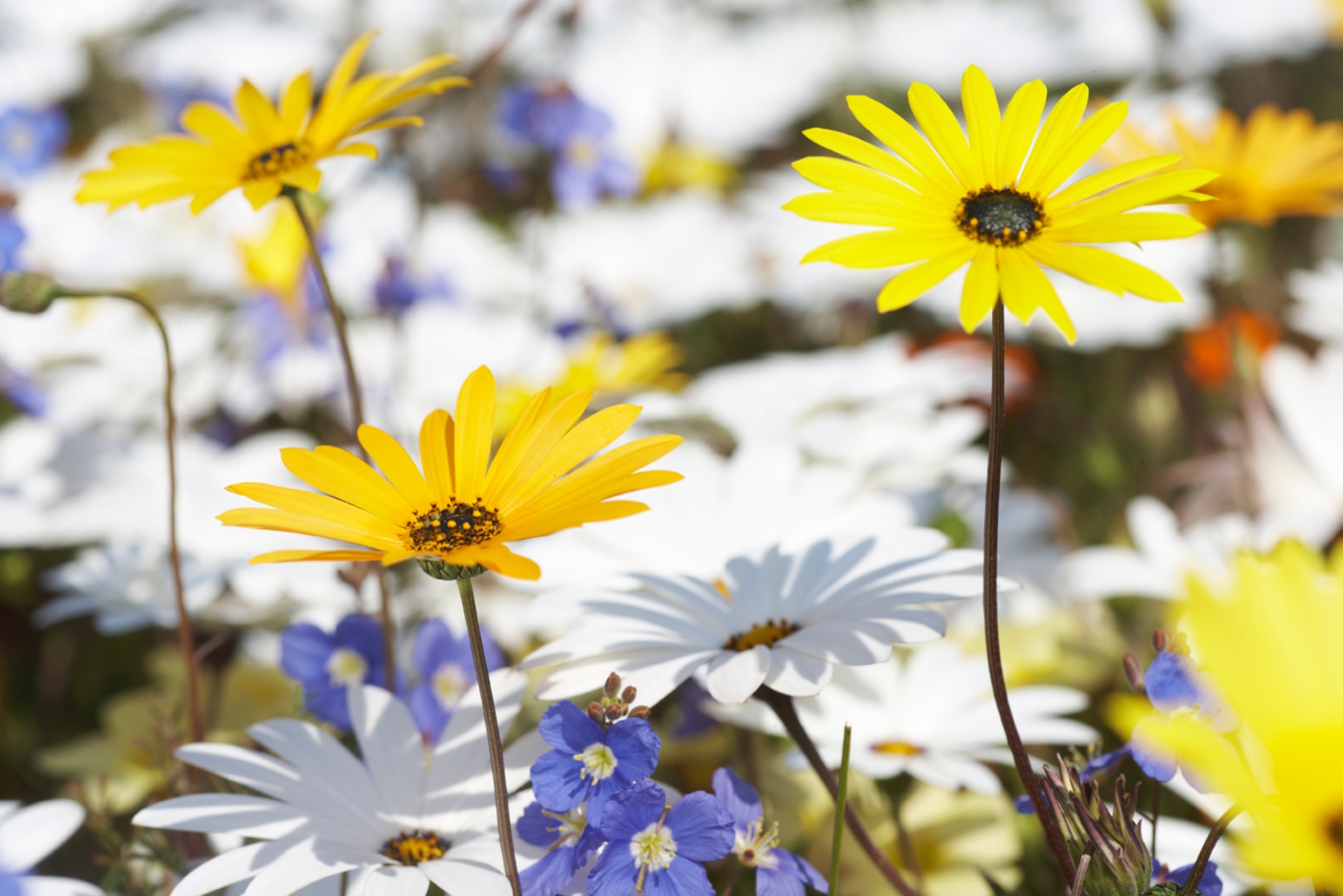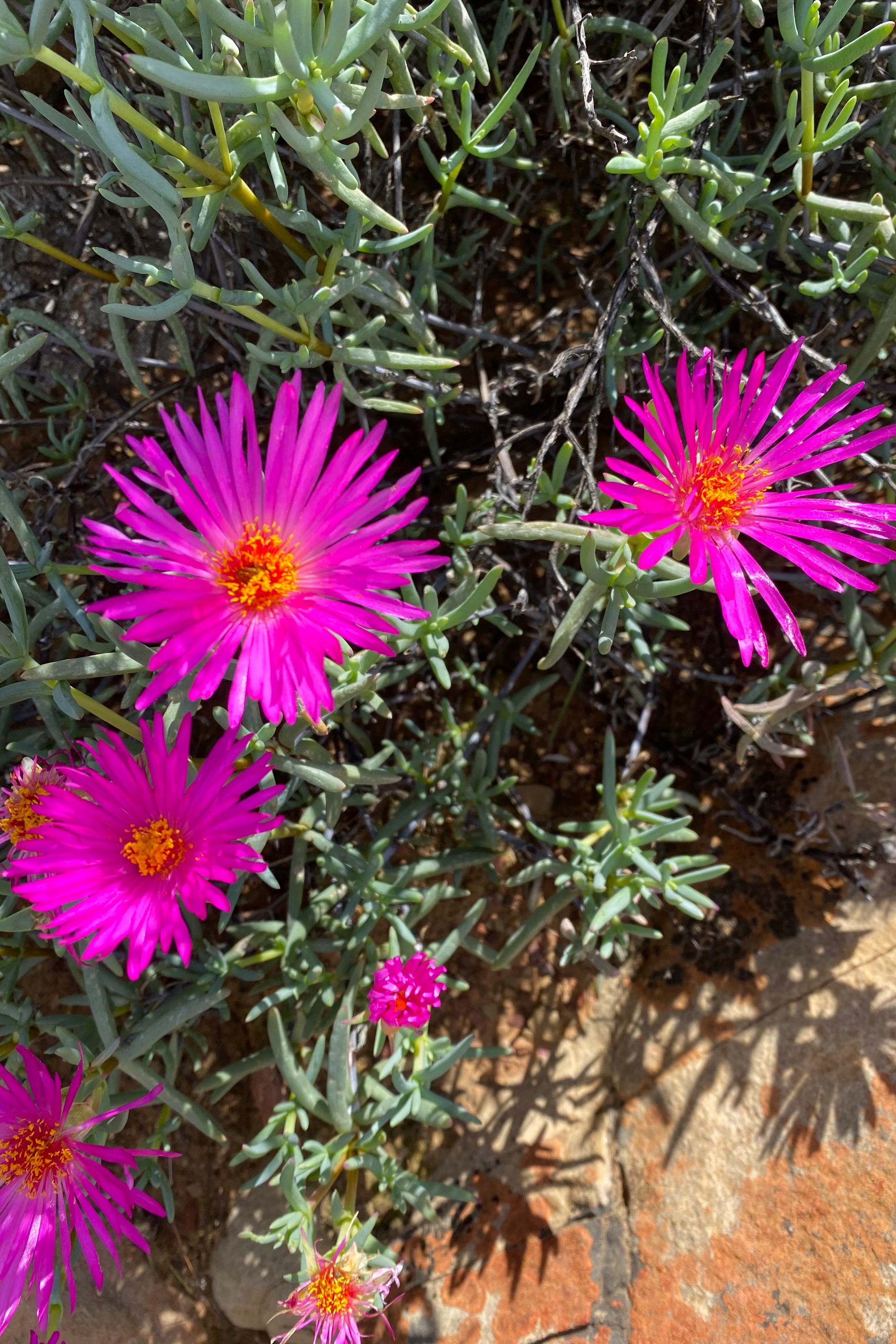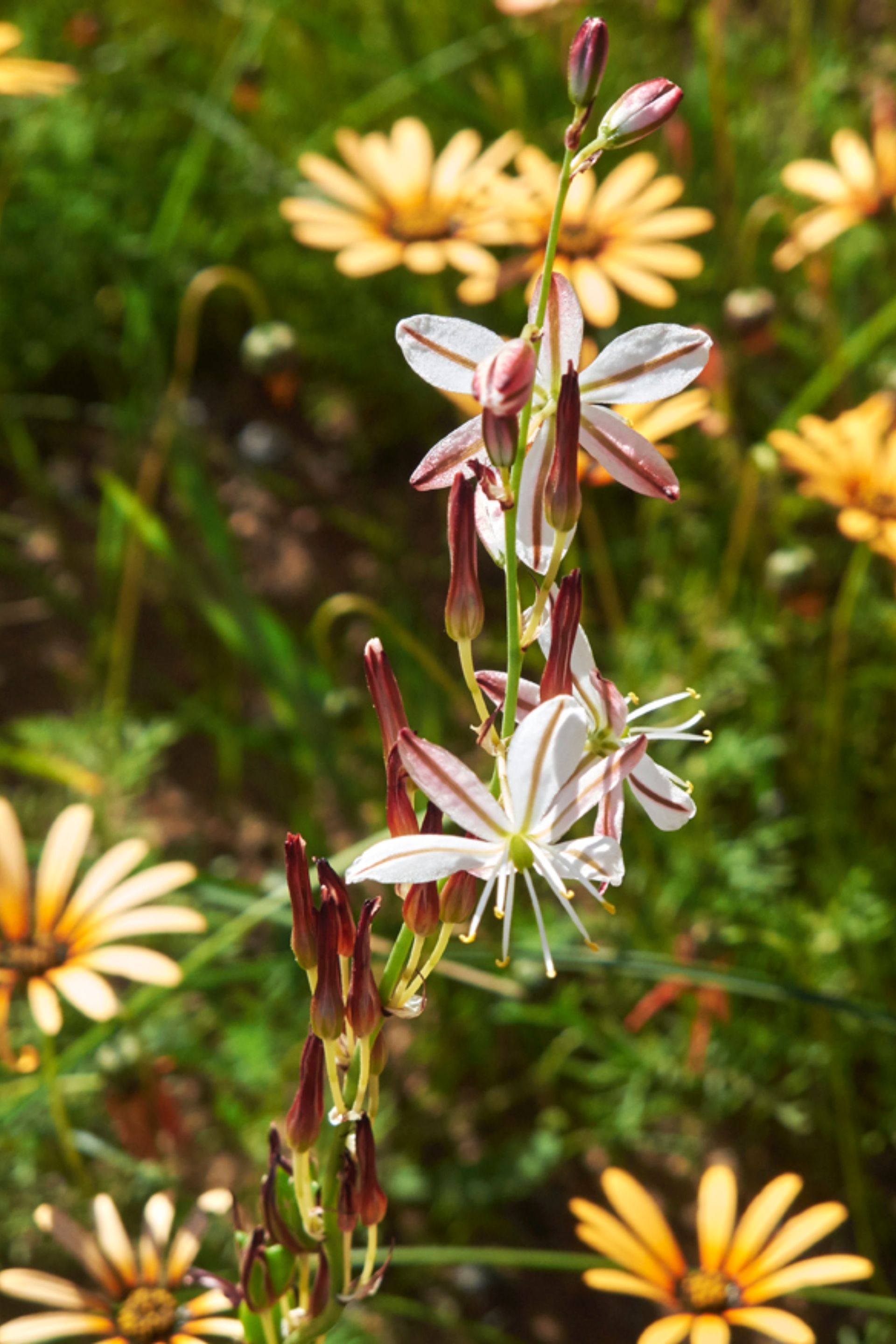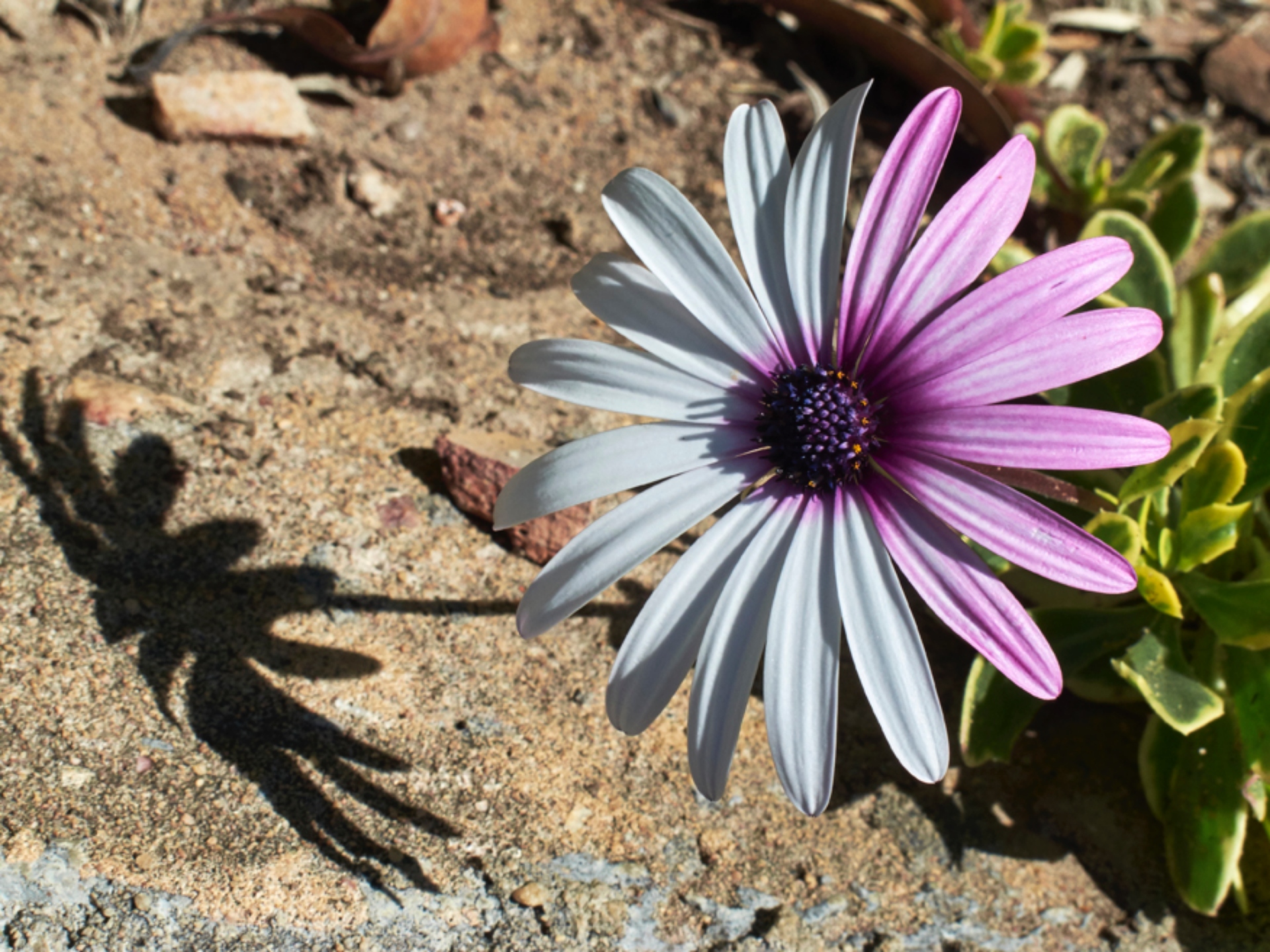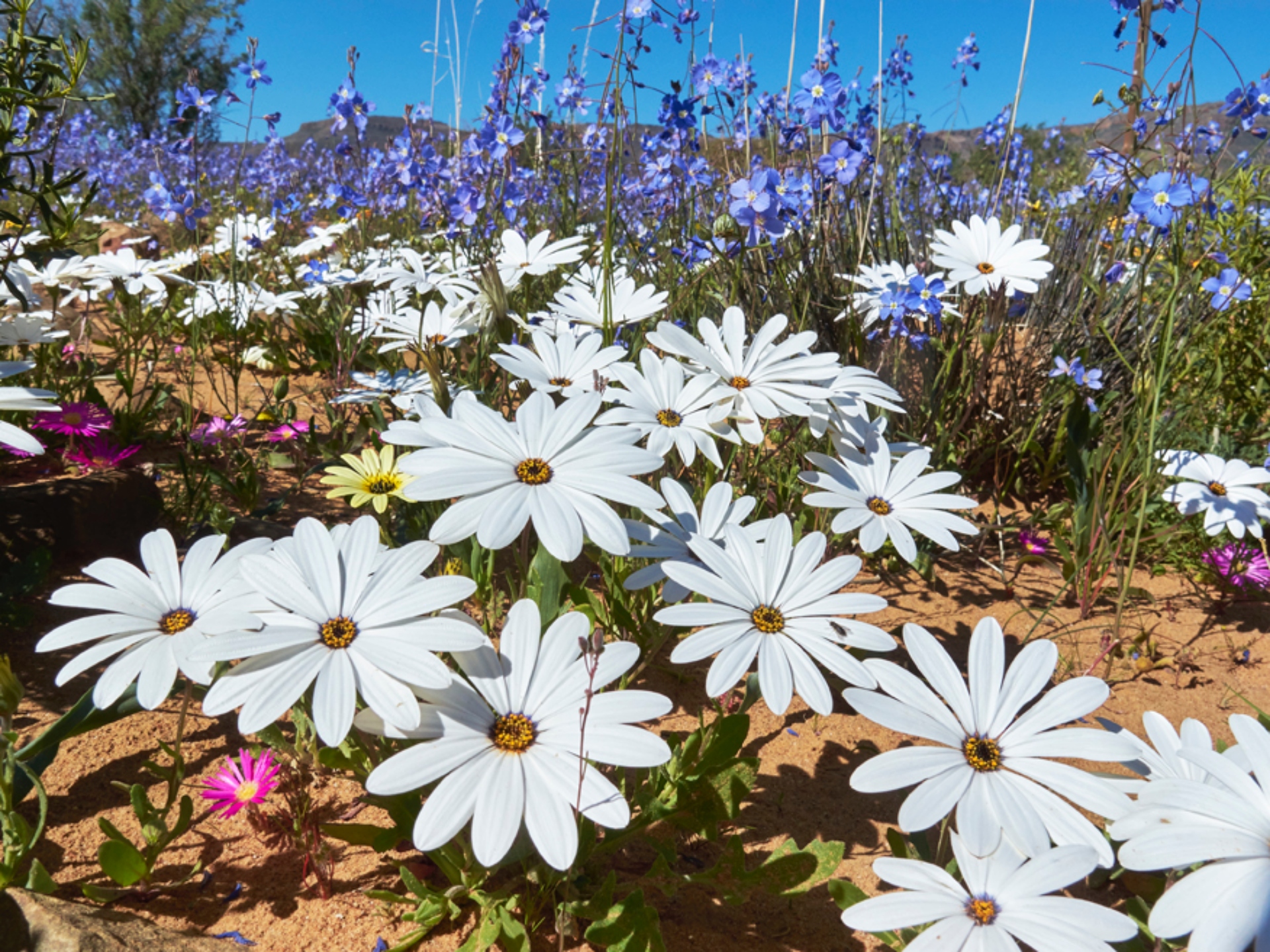 The Camp
You arrive to a super friendly welcome and a glass of bubbly [or preferred drink of choice] with tasty canapes, offering a taste of what's to come at the main tent - the "Field Kitchen" a super smart, glass, steel and canvas "mess tent".
The Field Kitchen
The Field Kitchen galley has been designed as a moveable, open plan workspace that allows diners to watch the cooking action. The resident chef concotes "a sensorial flavour-laden journey from earth to plate, inspired by the location and the changing seasons, accompanied by wine pairing with local wines". Lunches can be enjoyed in the tent, inside or alfresco, by the river on the mountain. Dinners are candlelit leisurely affairs enjoyed after sundowners by the campfire.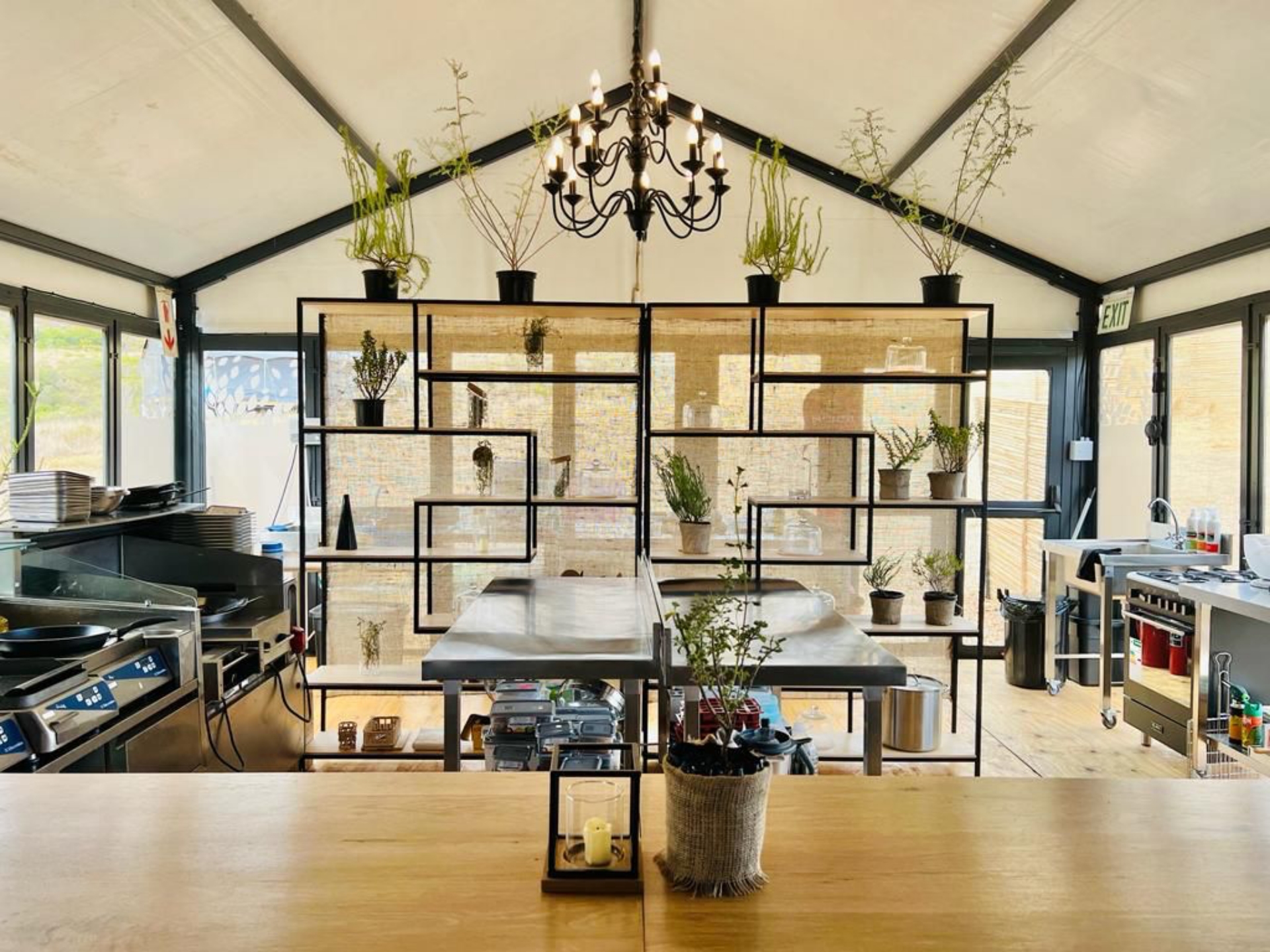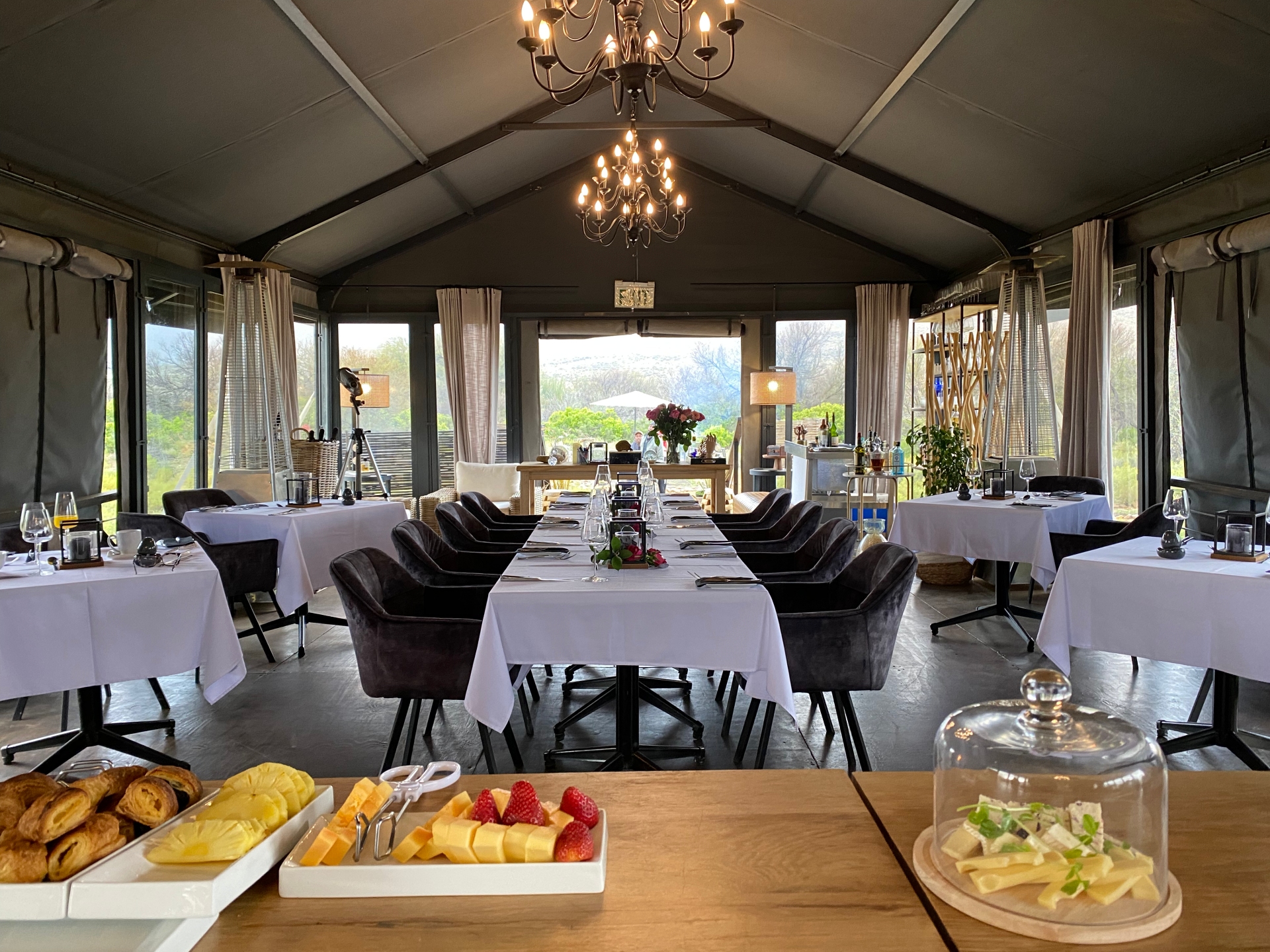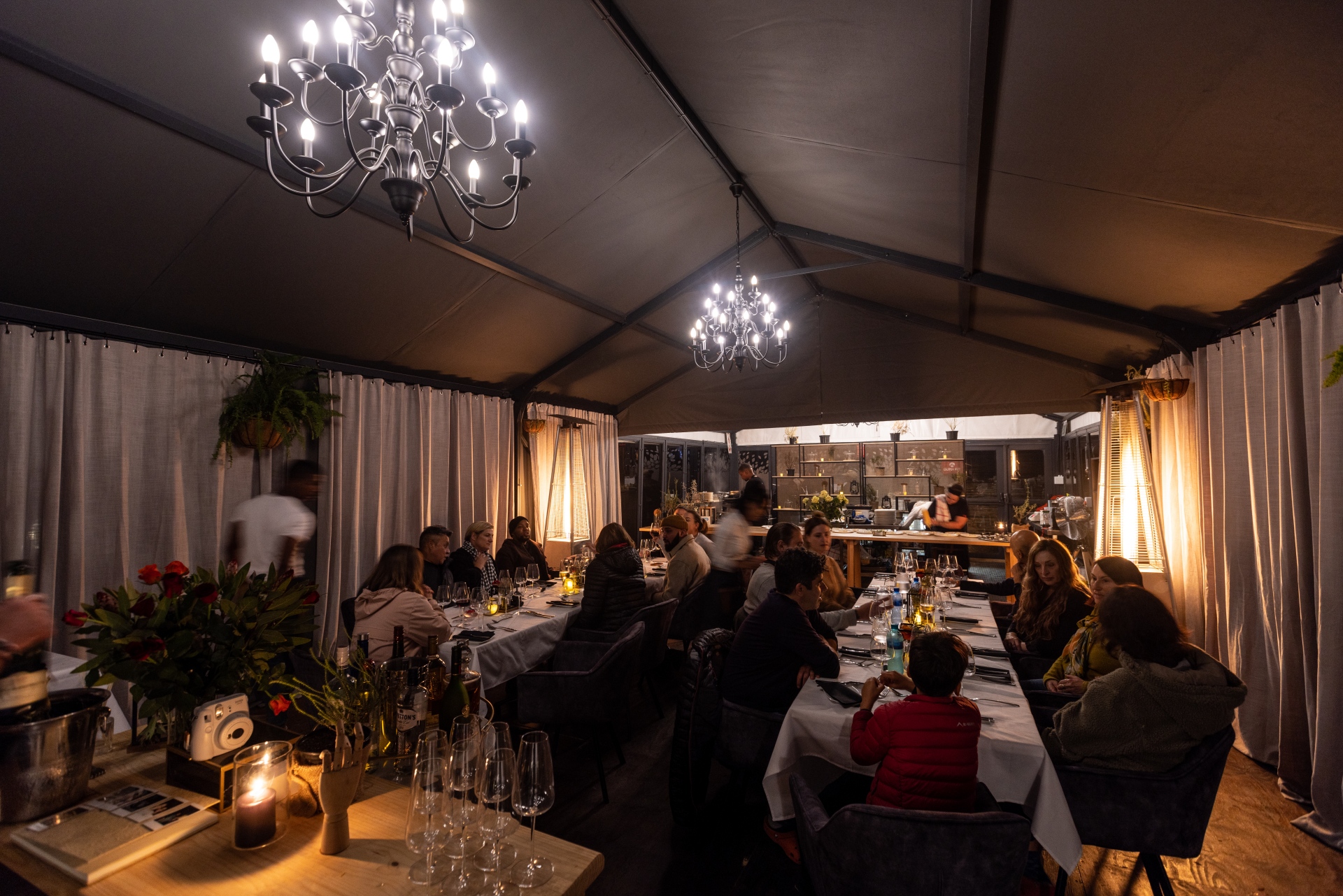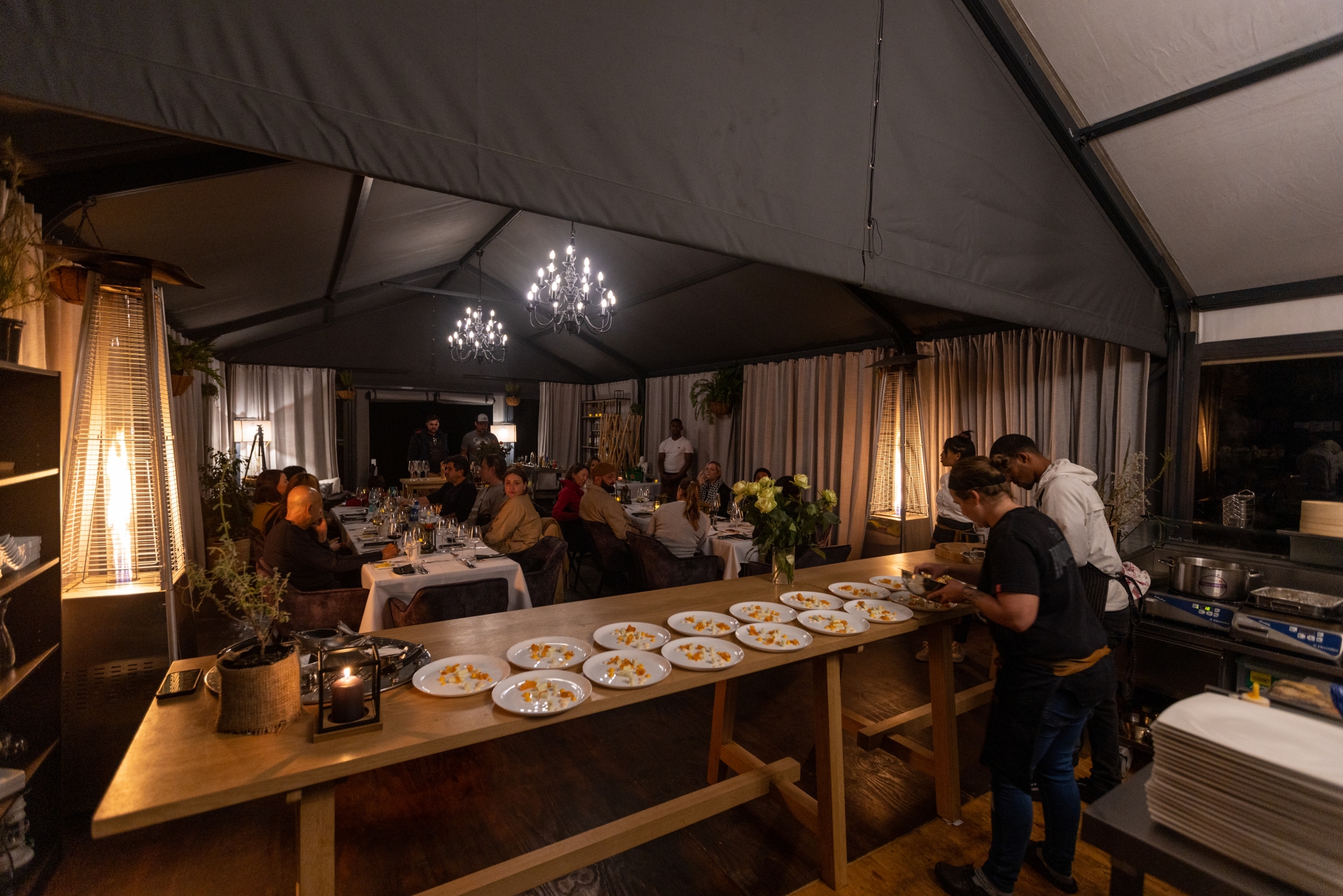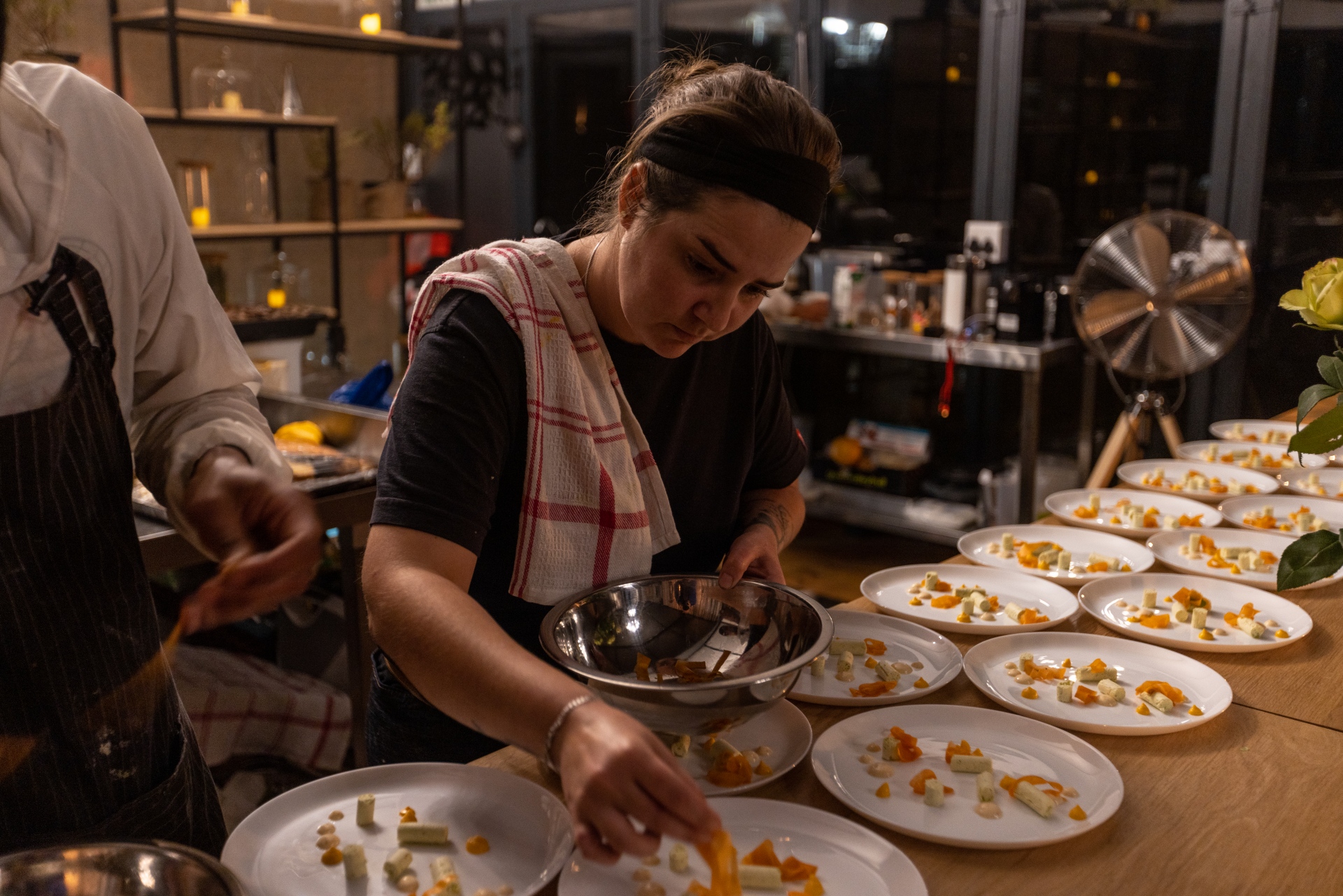 The Tents
The ten tents are set up spaced out to ensure the utmost privacy, and are comparable to the rooms of a boutique hotel. The interiors have a natural and soothing palette, with king-sized beds, a minibar, Nespresso machine, teas and coffees, and snacks, and a private outdoor area with cushioned loungers, en-suite bathrooms [with flushing toilets] and a luxe hot-water rain shower. Floor to ceiling glass walls will allow the outside in allowing for epic panoramic vistas by day. The king size beds have high thread count Egyptian cotton, a custom made mosquito net, chrome standing fan, drinks trolley and soft rugs underfloor, while the towels and gowns are 100% cotton (where possible, they support local artisans including the Cape Society of the Blind where the hand woven light fittings were sourced). Emphasis has been placed on using eco-friendly and sustainable materials such as glass, bamboo and timber, and the eco-friendly toiletry range was selected to minimise any environmental impact.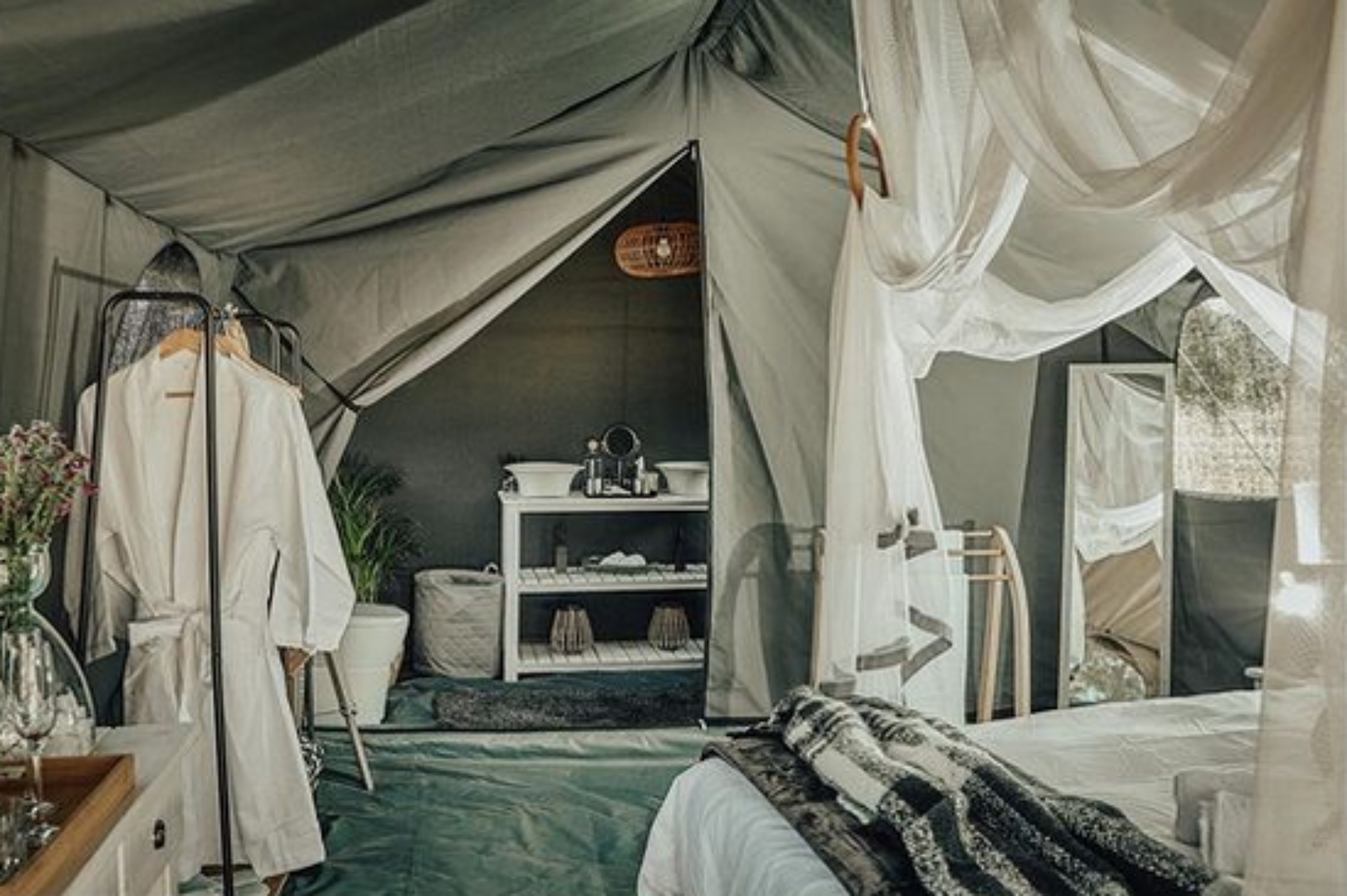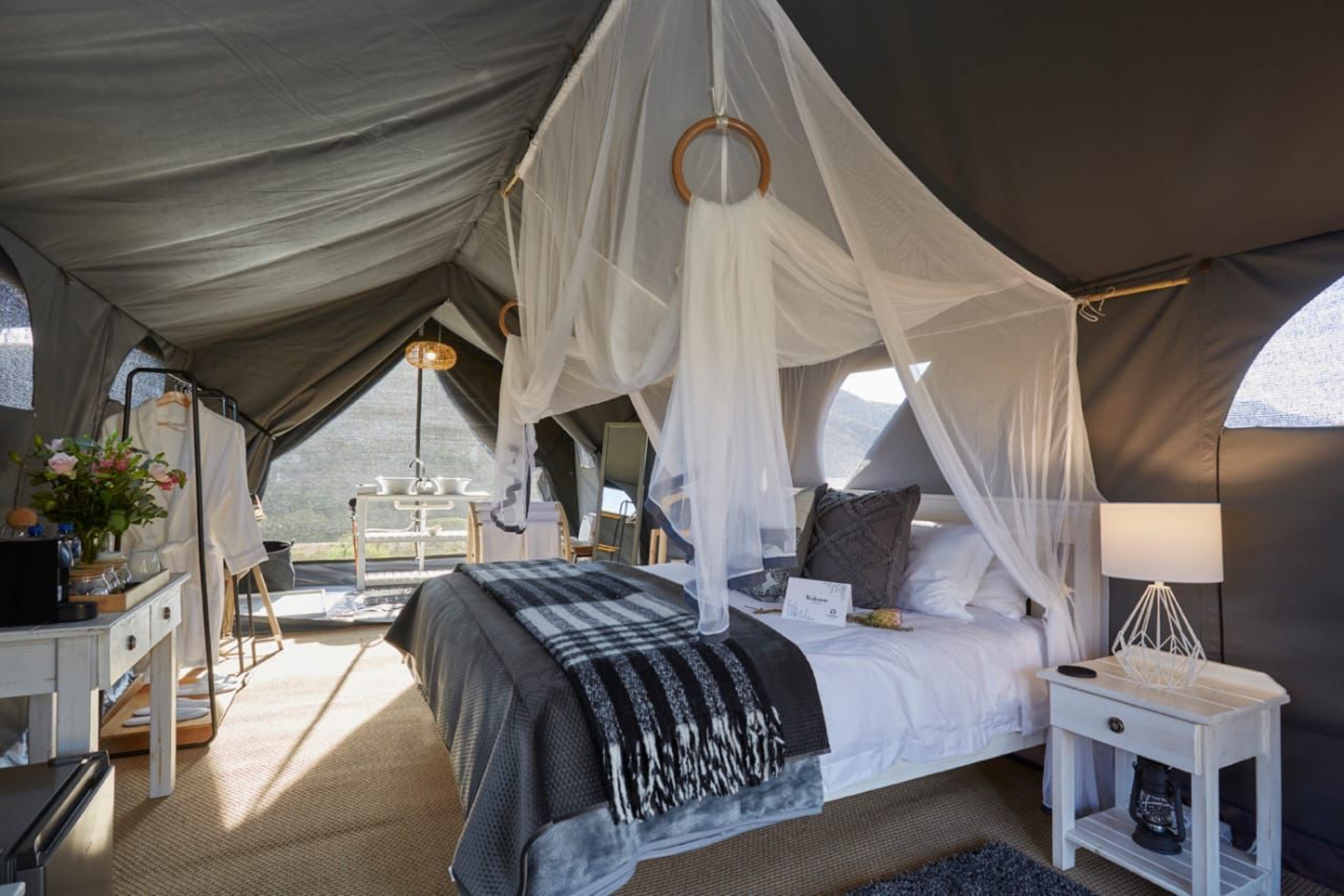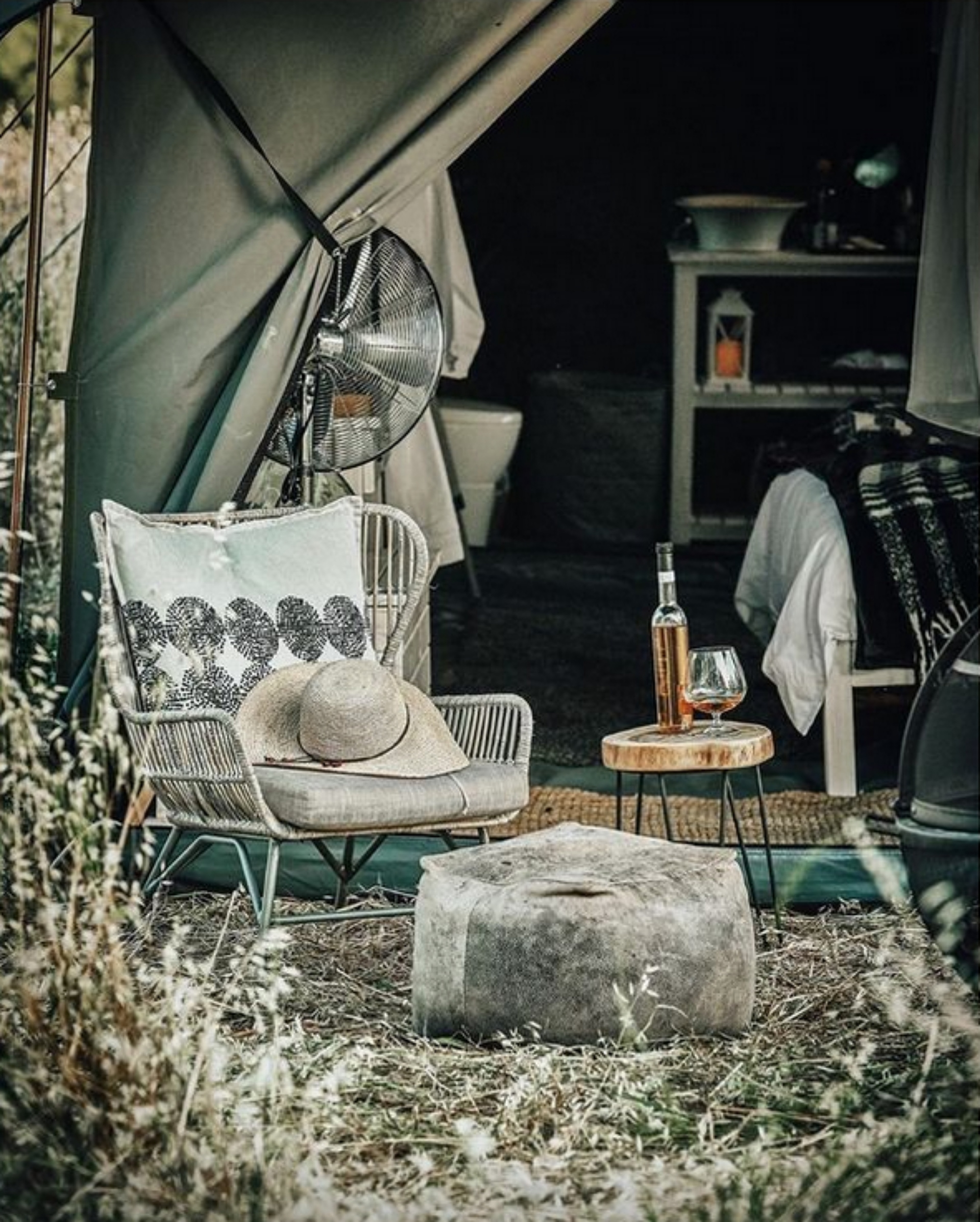 All of this is powered by a generator which supplies the camp with electricity between 07:30 and 22:30. Outside of those hours, it's left to oil lamps, solar-powered lights, and thick blankets.
Breakfast in Bed
Breakfasts are served in the field tent, or, if you fancy wallowing in your king sized bed under gorgeous linen and warm blankets you can enjoy a yummy Continental breakfast, with coffee, or a glass of bubbles, fresh juice, or a mimosa in bed prepared by the chef and delivered to you by the camp butler. Enjoy a thoroughly relaxing morning with 360 views of the current location - the CCA team open up your tent every morning, and zip it closed at night while you are at dinner, (in cooler times they will also fire up your electric blanket, and your electric heater). There are windows to all four sides of the tent including the bathrooms. You can be as alfresco as you like. It's like being in your very own nature programme with a fully immersive 360 degree surround screen. Alternatively you can enjoy breakfast on your outdoor terrace or a full cooked breakfast at the field kitchen. After a fabulous hot shower you can head out with a guide to explore the surrounding area with a picnic or return to camp for a delicious lunch freshly prepared fresh by the chef, after which you can spend the afternoon chilling, soaking in the hot tub, discovering more of the hiking trails, mountain biking, (if you bring a bike). Photographers will have endless photo opportunities. Team members are happy to hike along with you, leading the way.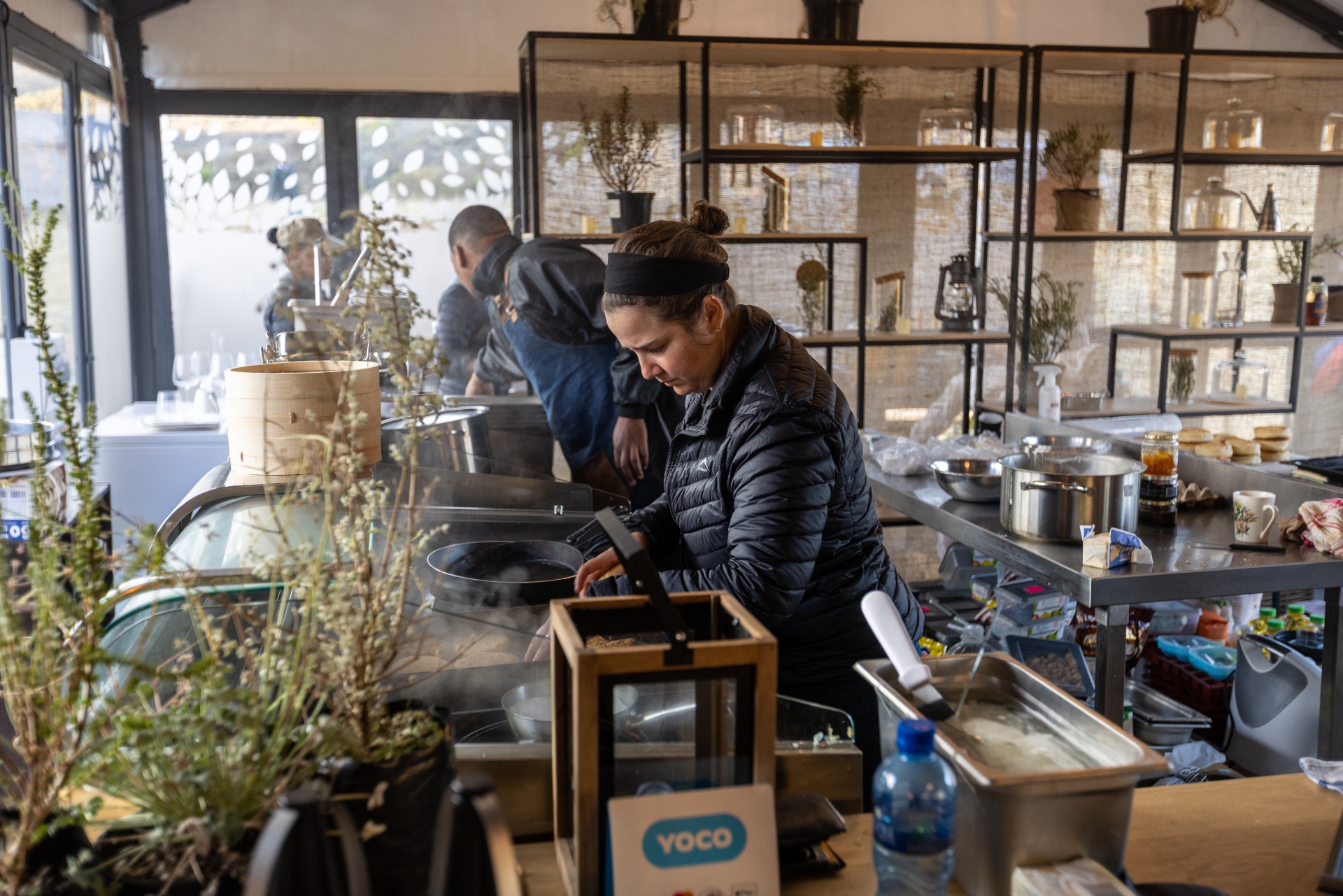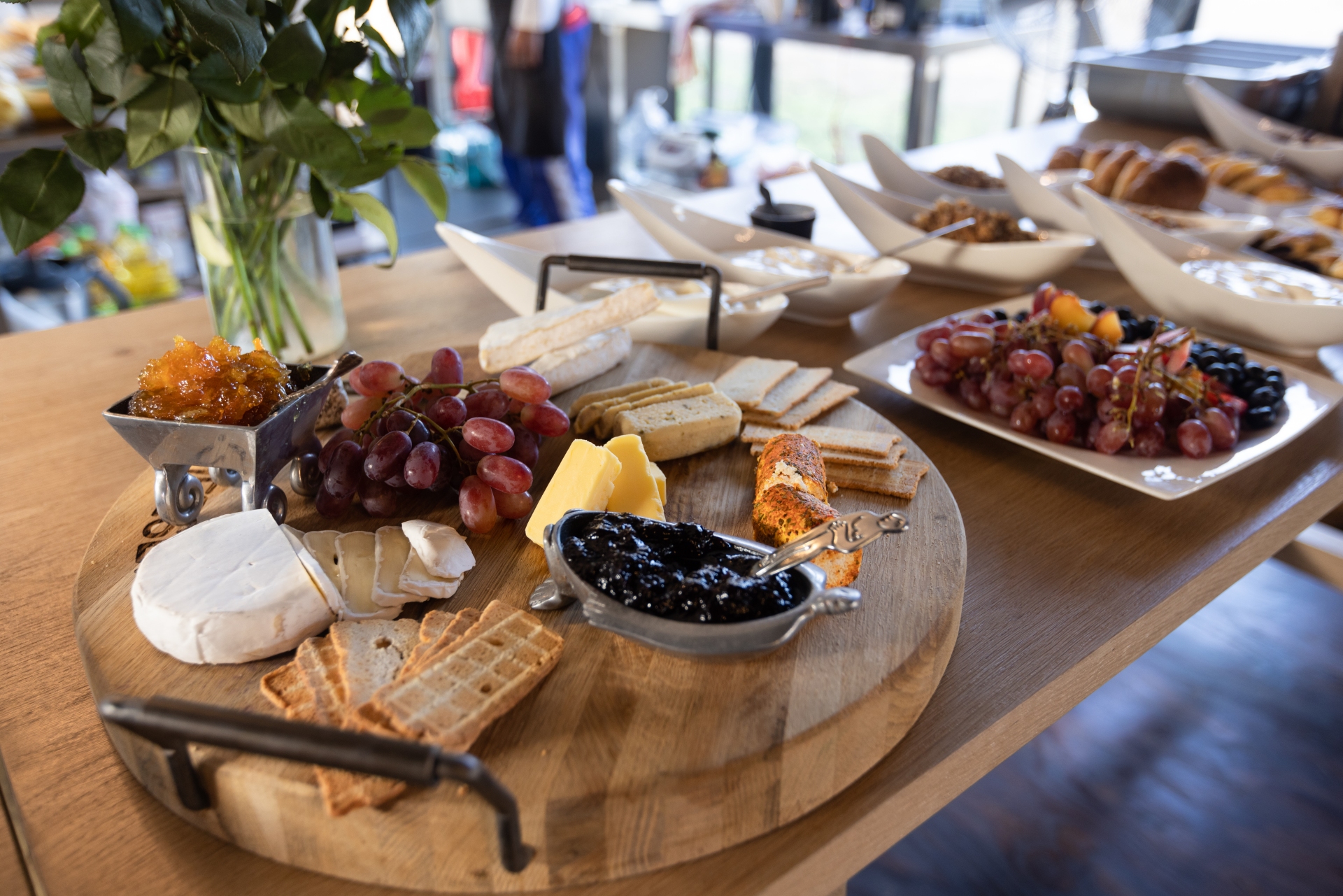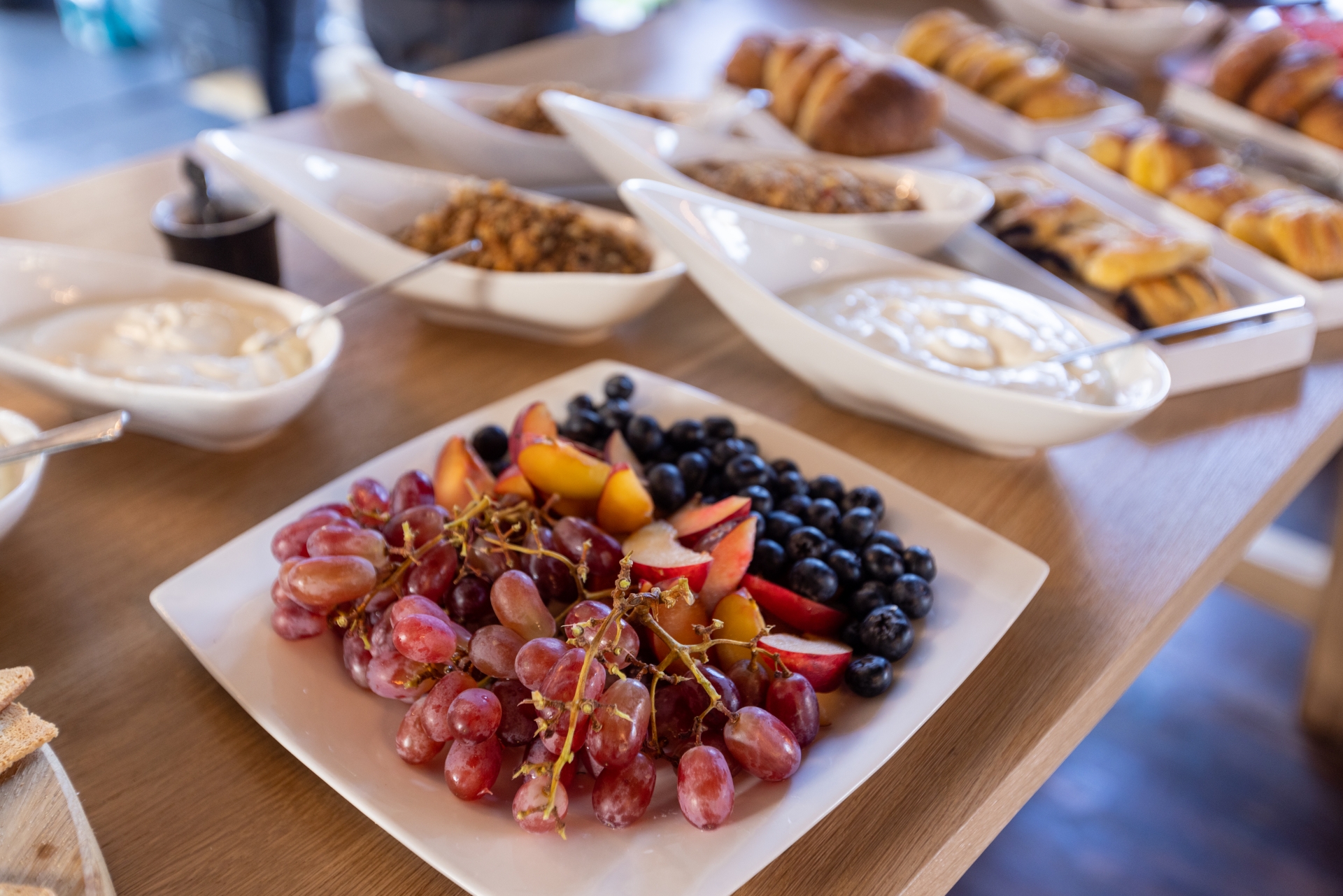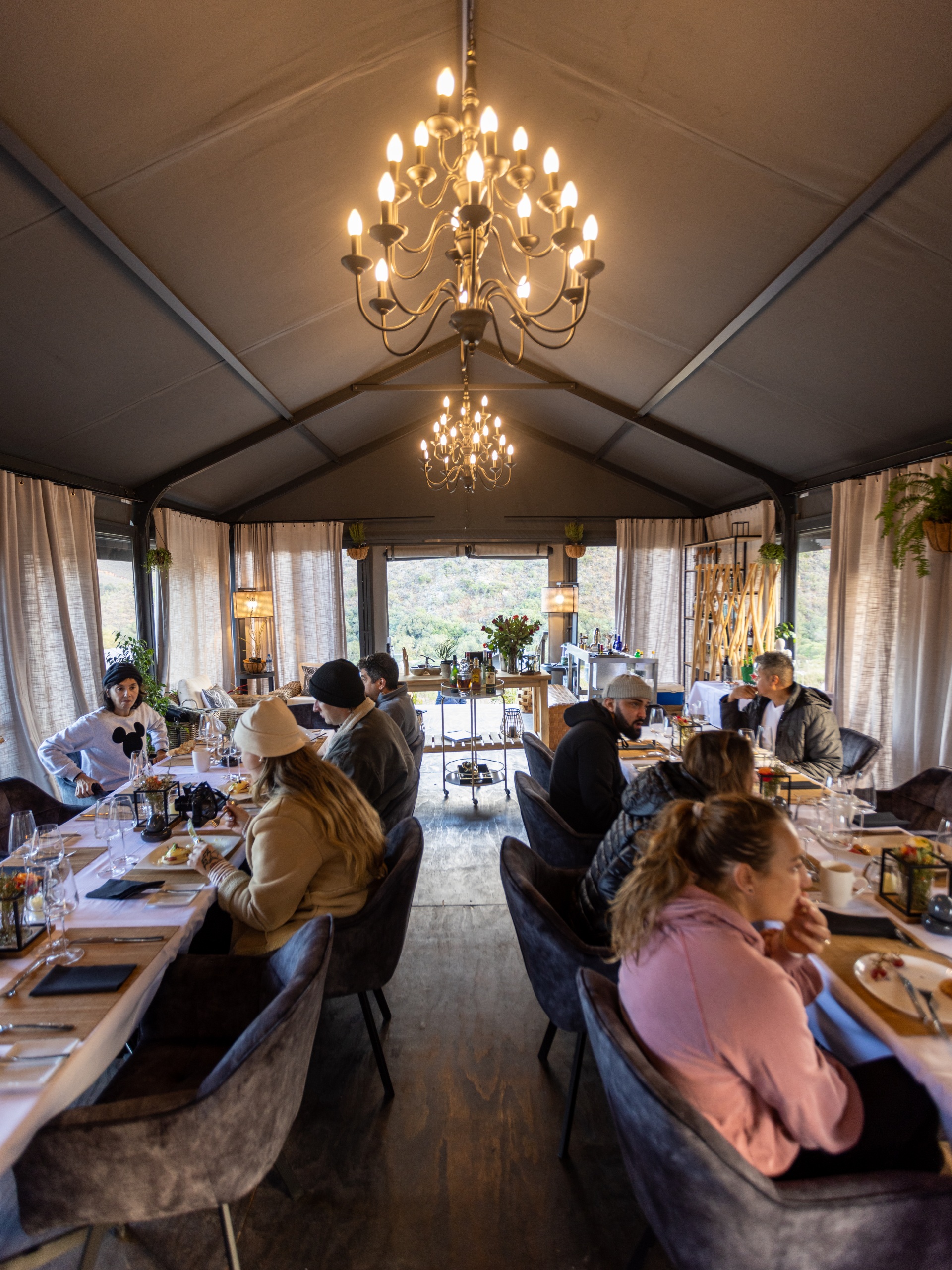 And then of course there are the afternoon teas. Depending on the weather, meals will be in the Field Tent, by the river under a parasol, on floor cushions, or a mobile picnic, all adding to the wonderful experience.
The wood fire hot tub is a great place to relax at the end of the day, to relax those overworked muscles, or simply to indulge yourself, after a day of leisurely pursuits. Evenings begin with sundowners and canapes around the campfire, under the open sky in true safari style - as the sun sets, and the night falls to reveal the amazing star filled skies. There's no light pollution here. This is followed by a three course candlelit dinner with wine pairing. After dinner, guests can stay warm and cosy by the roaring fire sipping brandies, sharing campfire stories and star-gazing the milky way before retiring to their luxury tent for a deep sleep in preparation for another perfect day's glamping!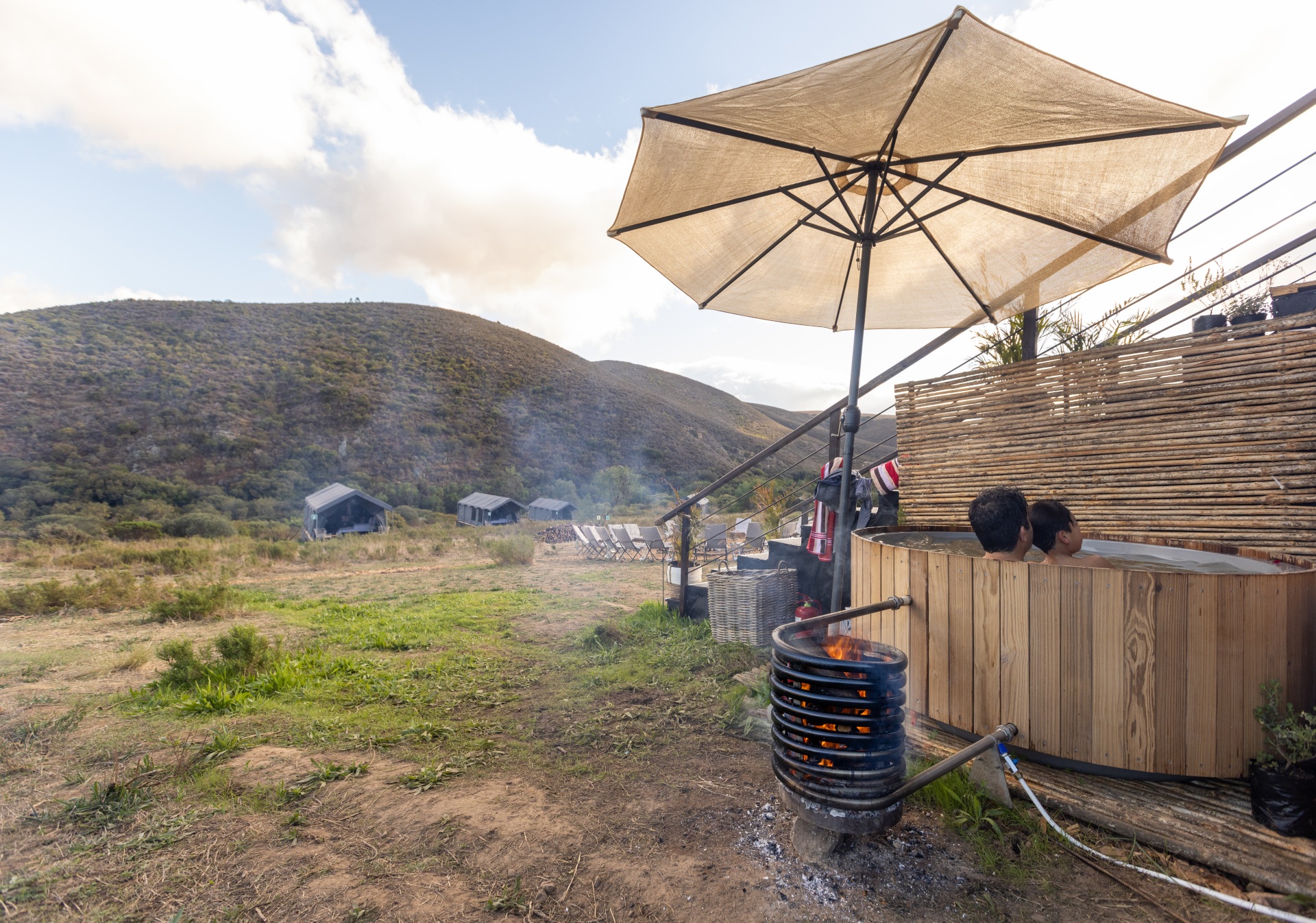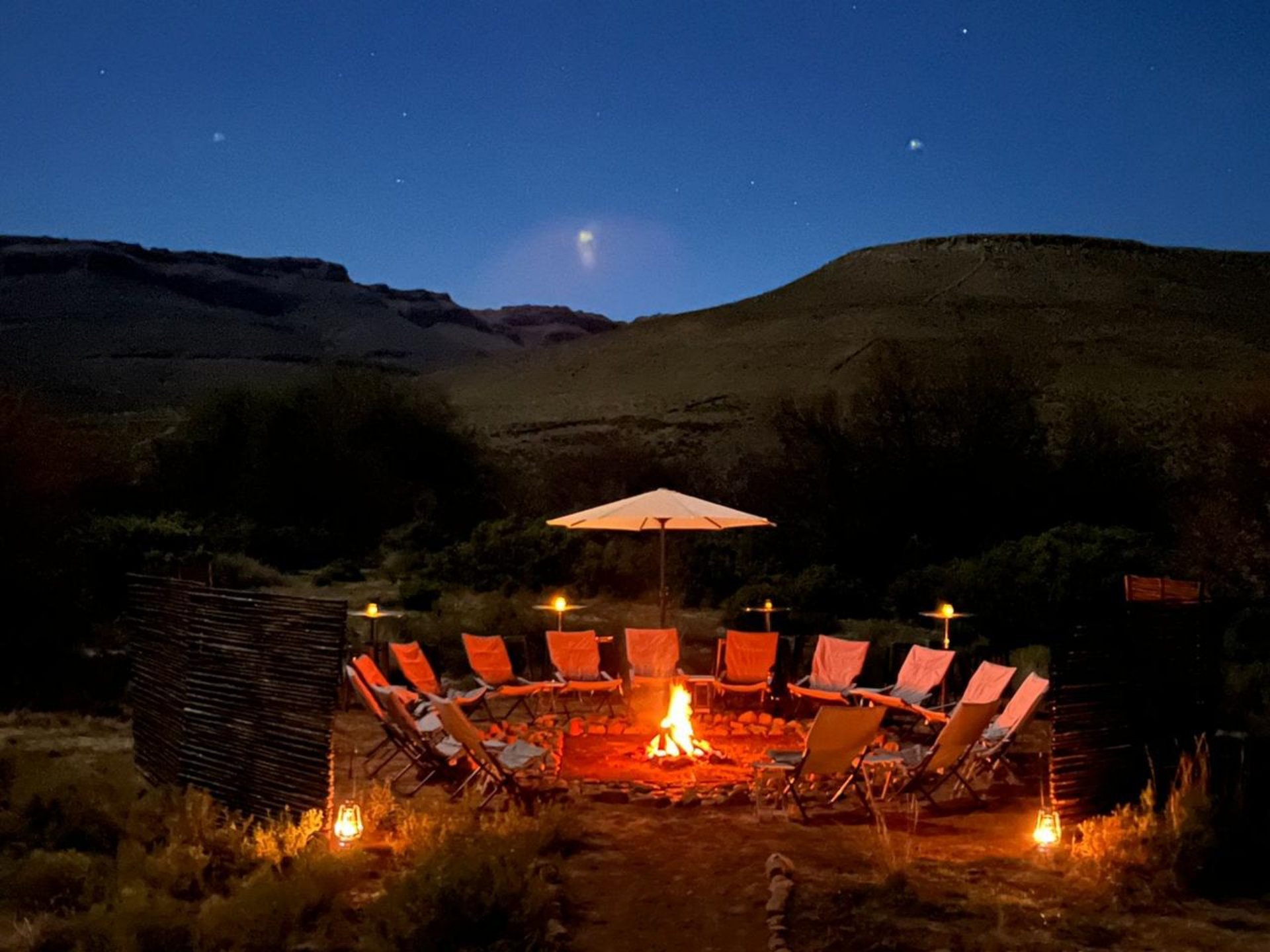 On our last day, after a yummy breakfast of homemade muesli, fruit, nuts, yoghurt and eggs hollandaise served on an English muffin, we were presented with padkos, chicken and beef wrap bound with coloured string for our journey - could we eat more food? Reveal the owners, "Each site has something different to offer. We've had returning guests following us from location to location". The concept is ever-growing and ever-changing. There will be new and exciting things to look forward to. What will remain is how people arrive as guests and leave as friends. We're hoping that our visitors return to each of the new sites as they pop-up so that they can experience parts of the country that are usually not accessible to stay at. We will definitely be back in the Biedouw Valley for flower season next year. Surprisingly, people and property owners love the concept so much we've been inundated with requests to set-up all over the Western Cape and even further afield like Namibia."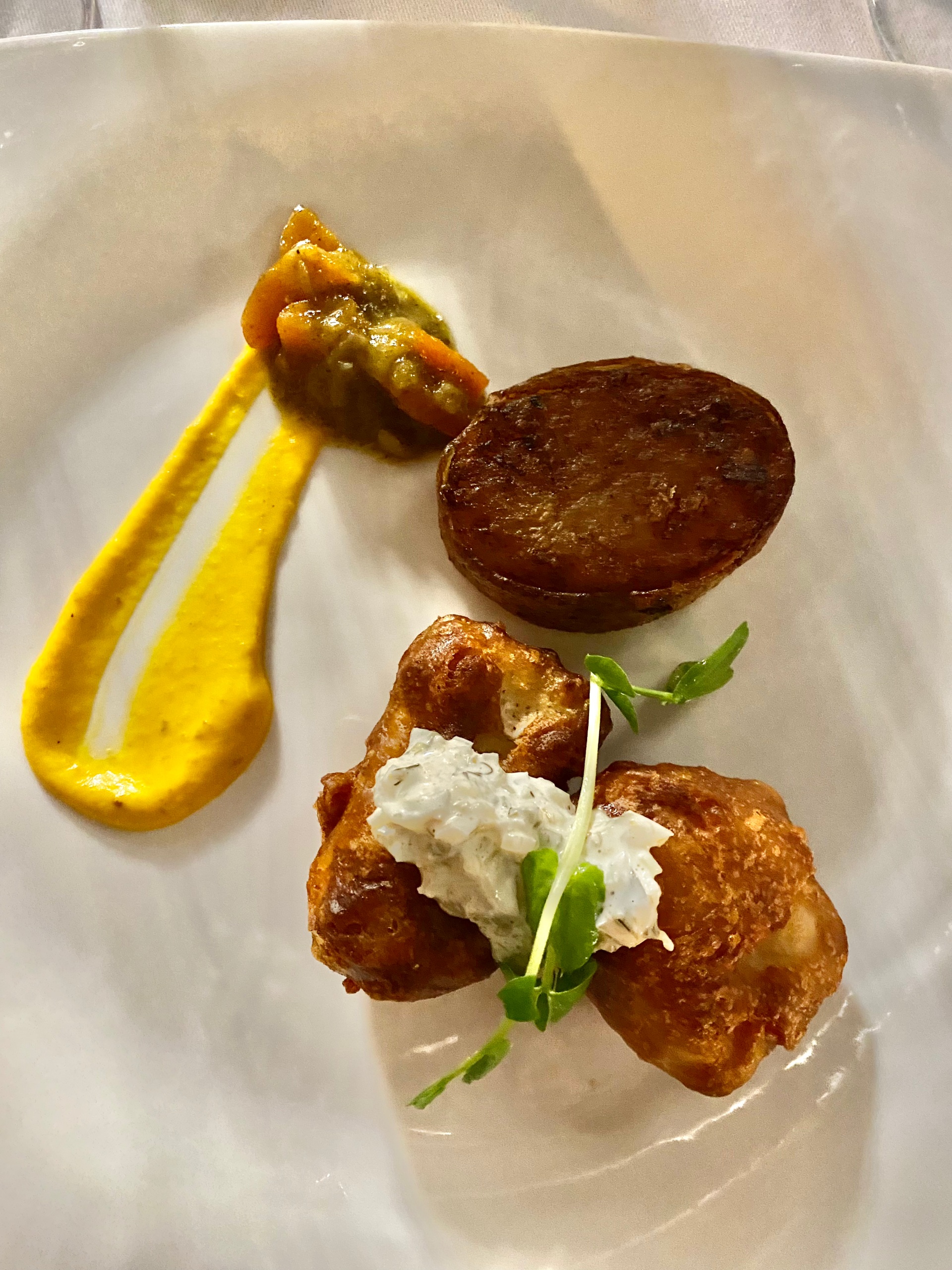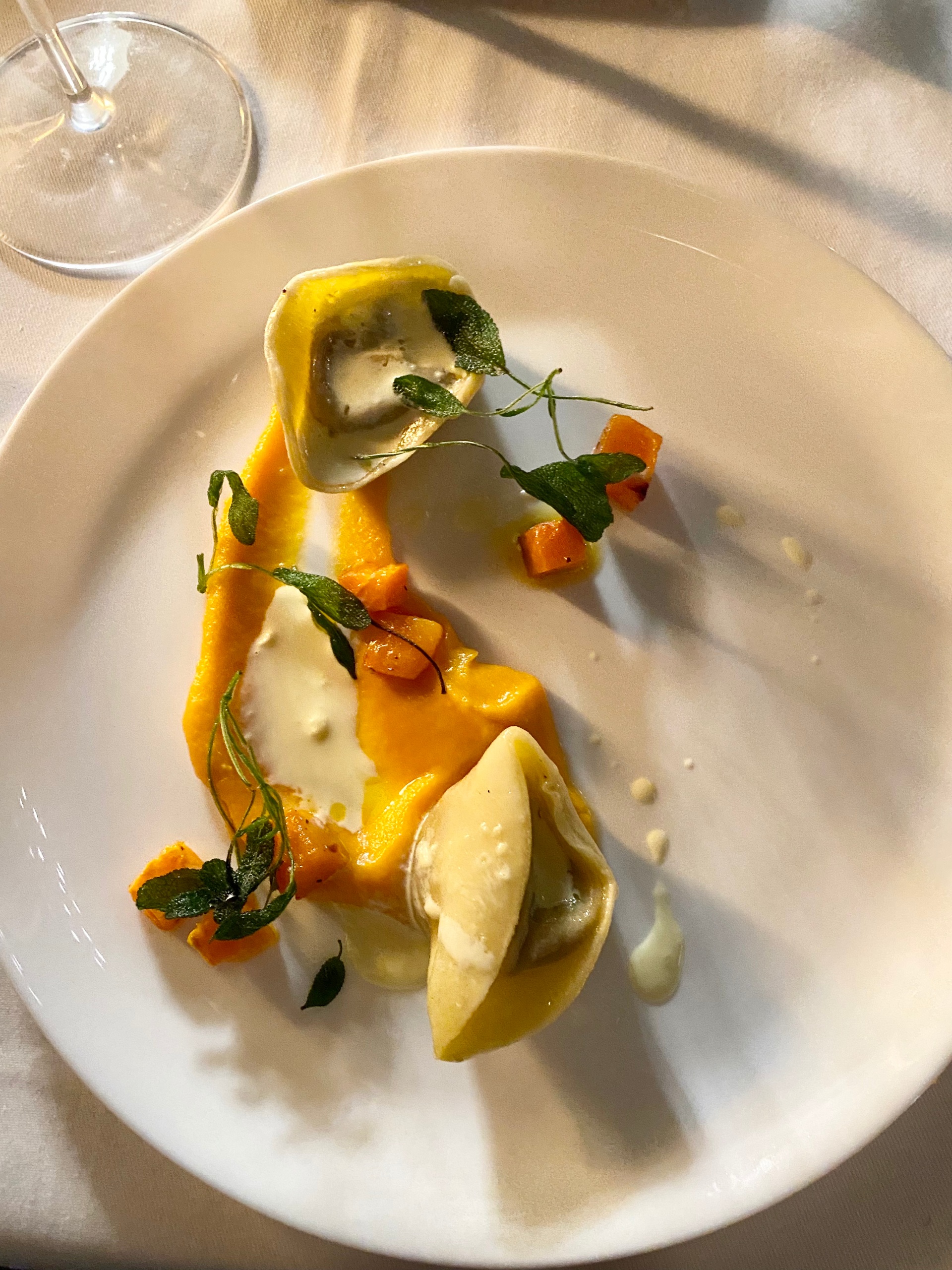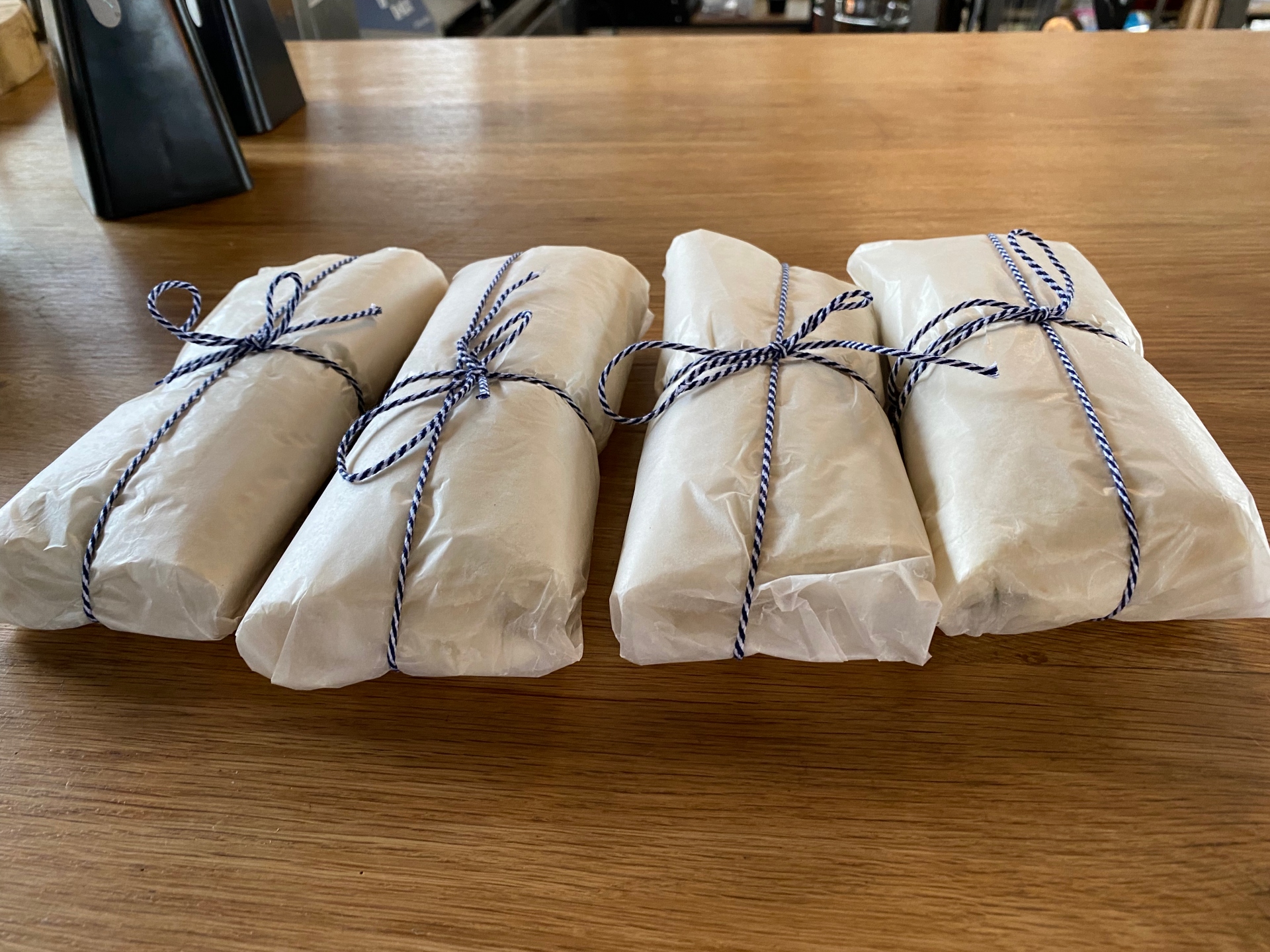 The camp will be in the beautiful wine valley of Hemelen-Aarde until April 2023. It's the perfect location for nature enthusiasts, adrenalin junkies, wine lovers and family and those seeing a tranquil escape. And after that? The owners share, "The next site we're keeping a bit of a secret - what we can say is that no matter where we pop-up, it will be accessible in under three hours" I for one, can't wait! Canvas Collective Africa has truly created a unique luxury experience.