This is the first property globally to open in tandem with its own marine research centre - Africa's first permanent ocean observatory. Through and through, Kisawa Sanctuary is a celebration of Mozambique, showcasing its culture, craft and heritage through every element of the resort. Encompassing 300-hectares of beachfront calm and coastal forest on Benguerra Island, Mozambique, the Sanctuary not only offers guests the utmost privacy across five kilometres of Indian Ocean coastline, but enables them to support marine research and conservation, via its sister property Bazaruto Center for Scientific Studies, Africa's first permanent ocean observatory. Africa is home to magnificent properties contributing to discovery and conservation, however none of this calibre by the ocean.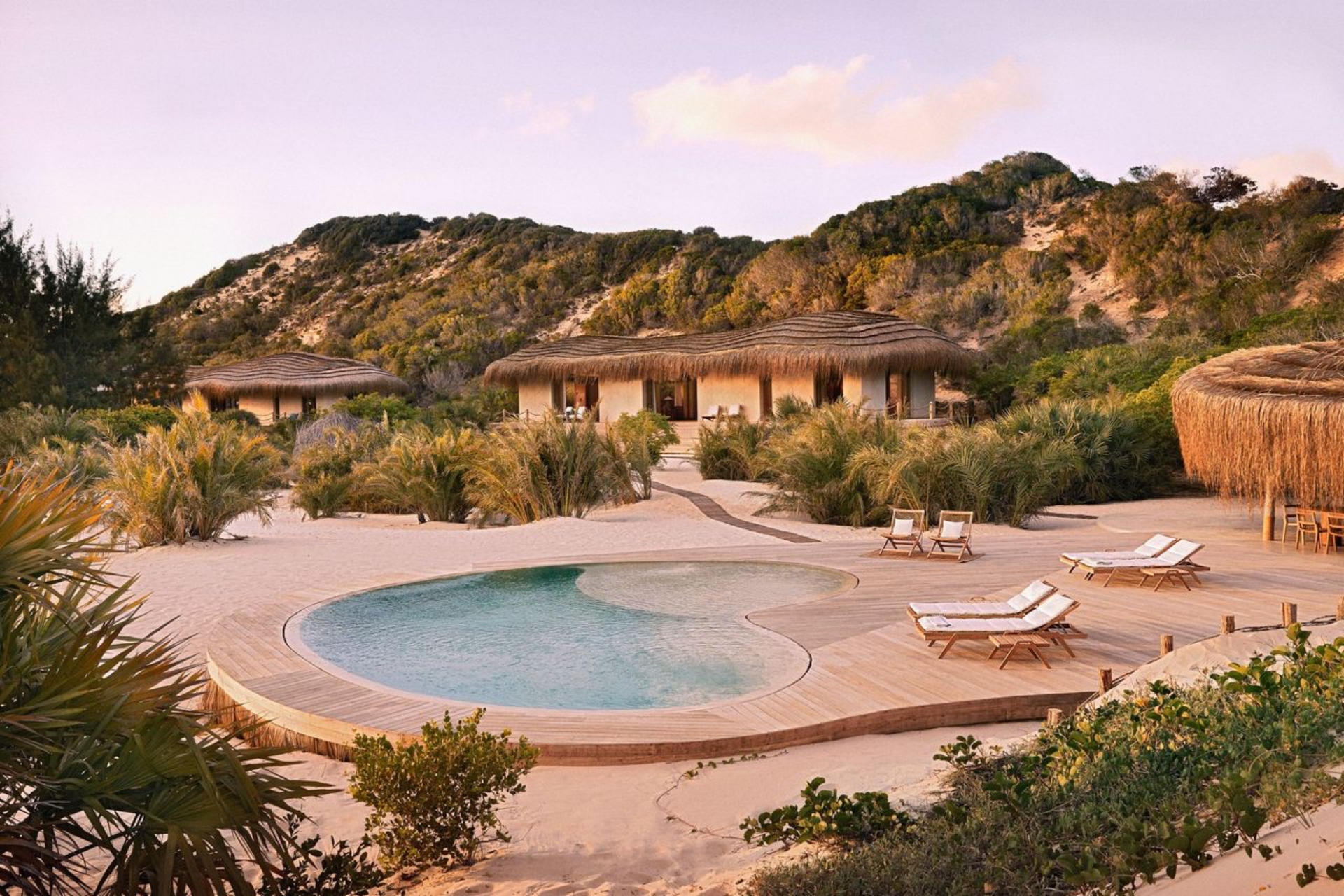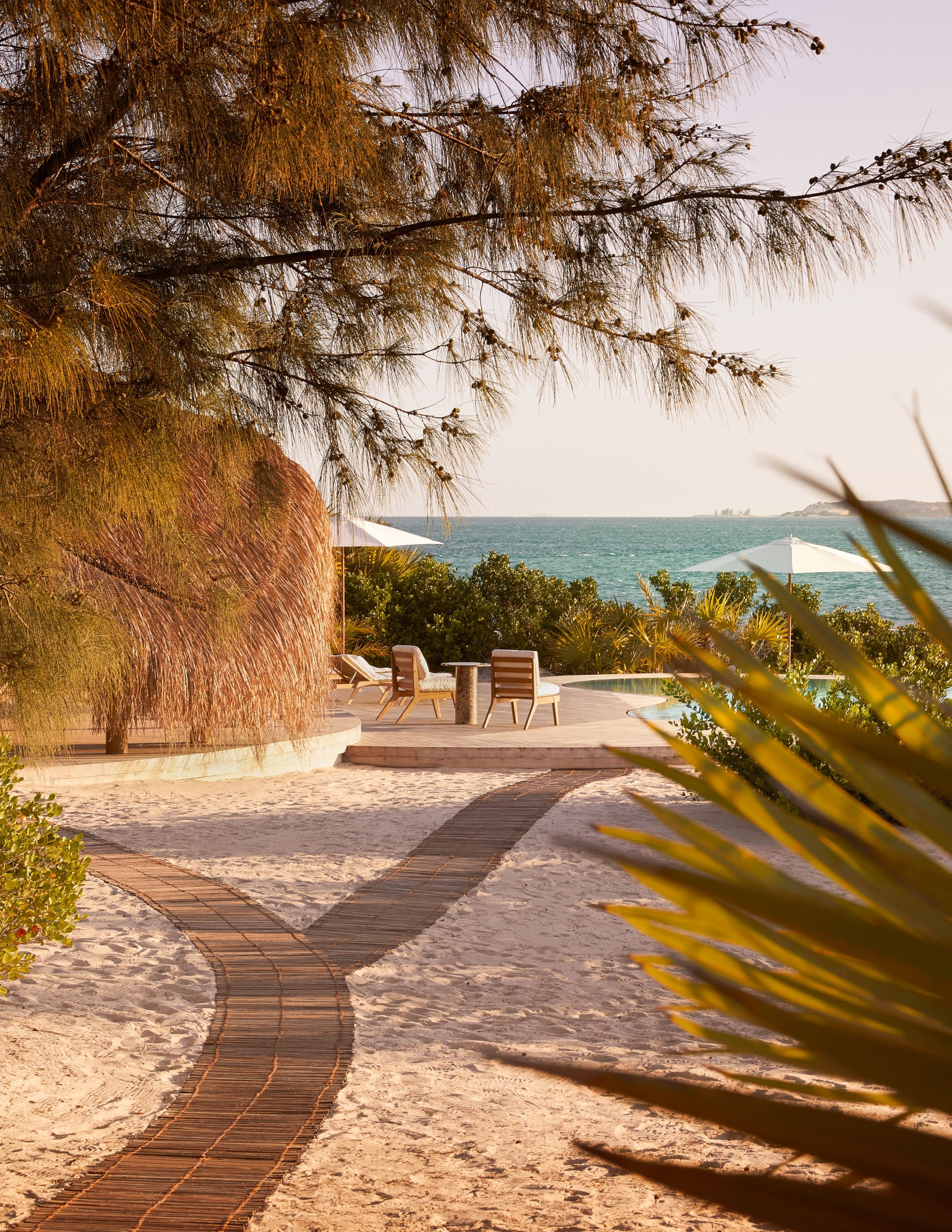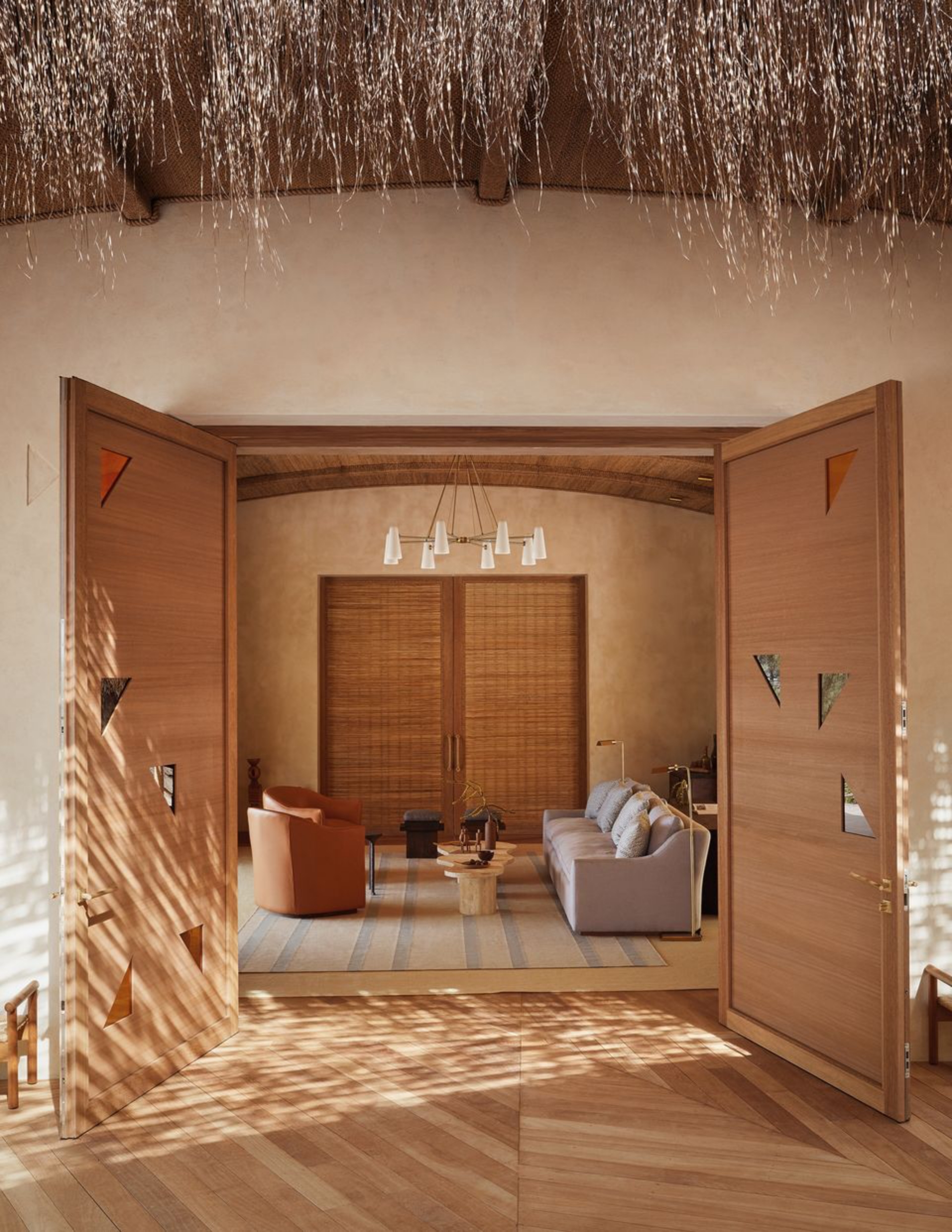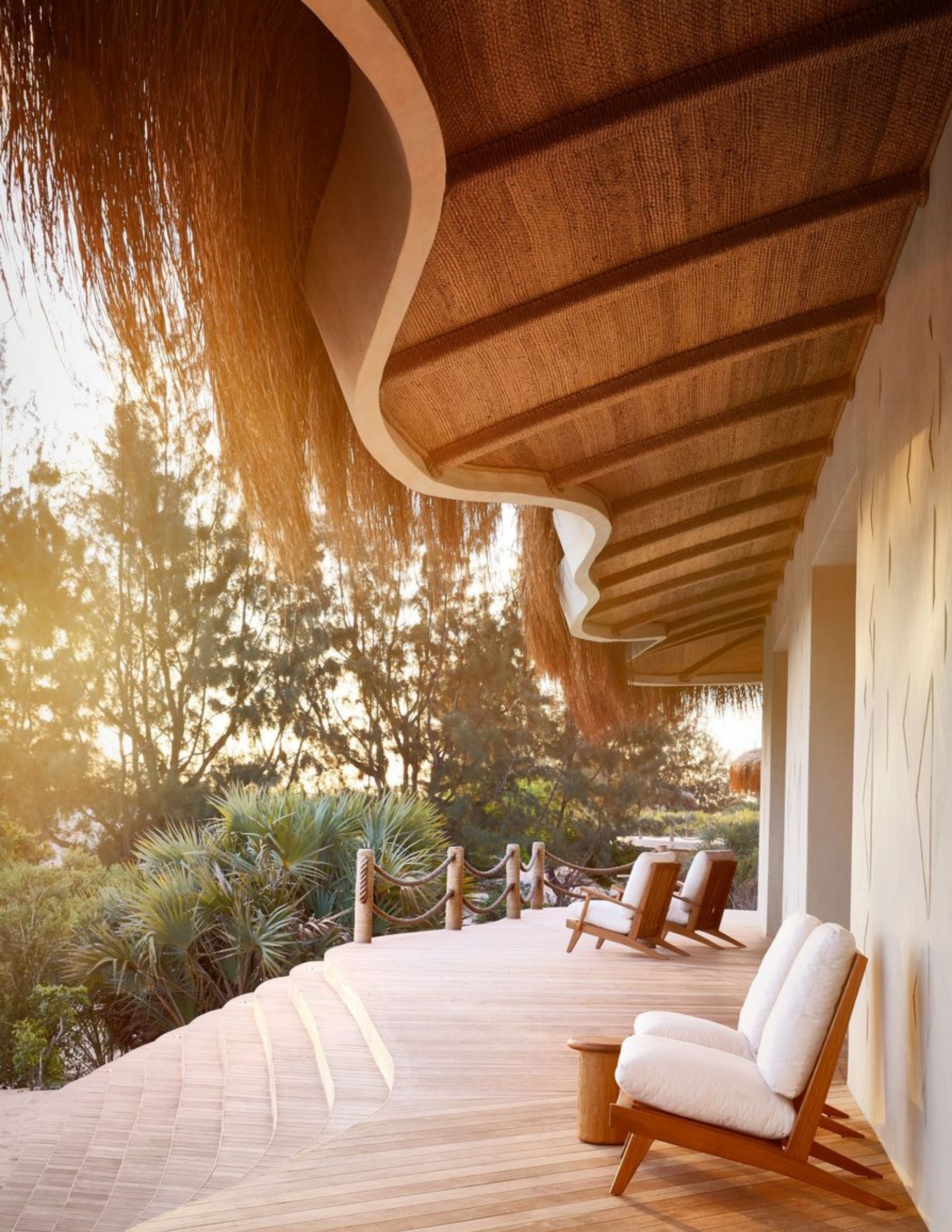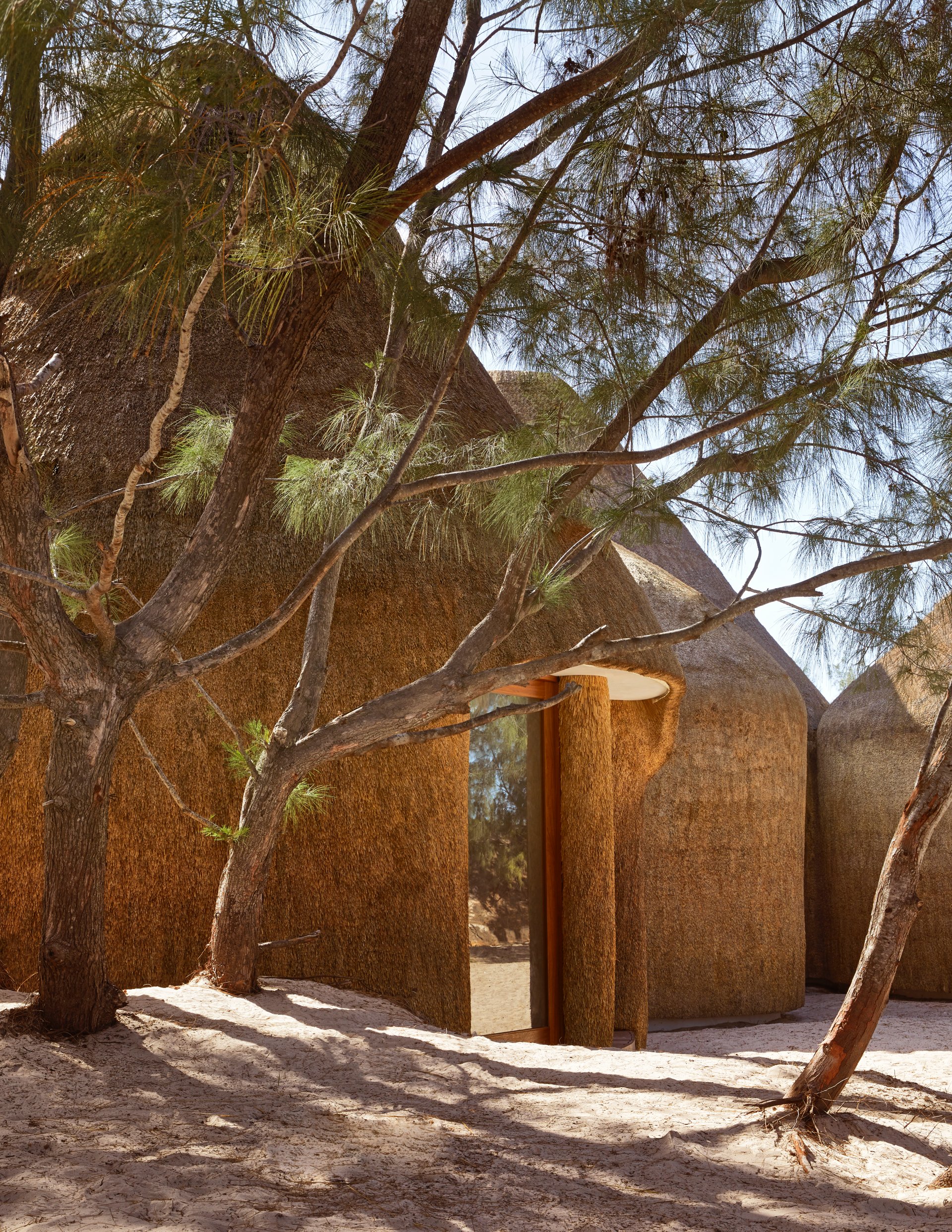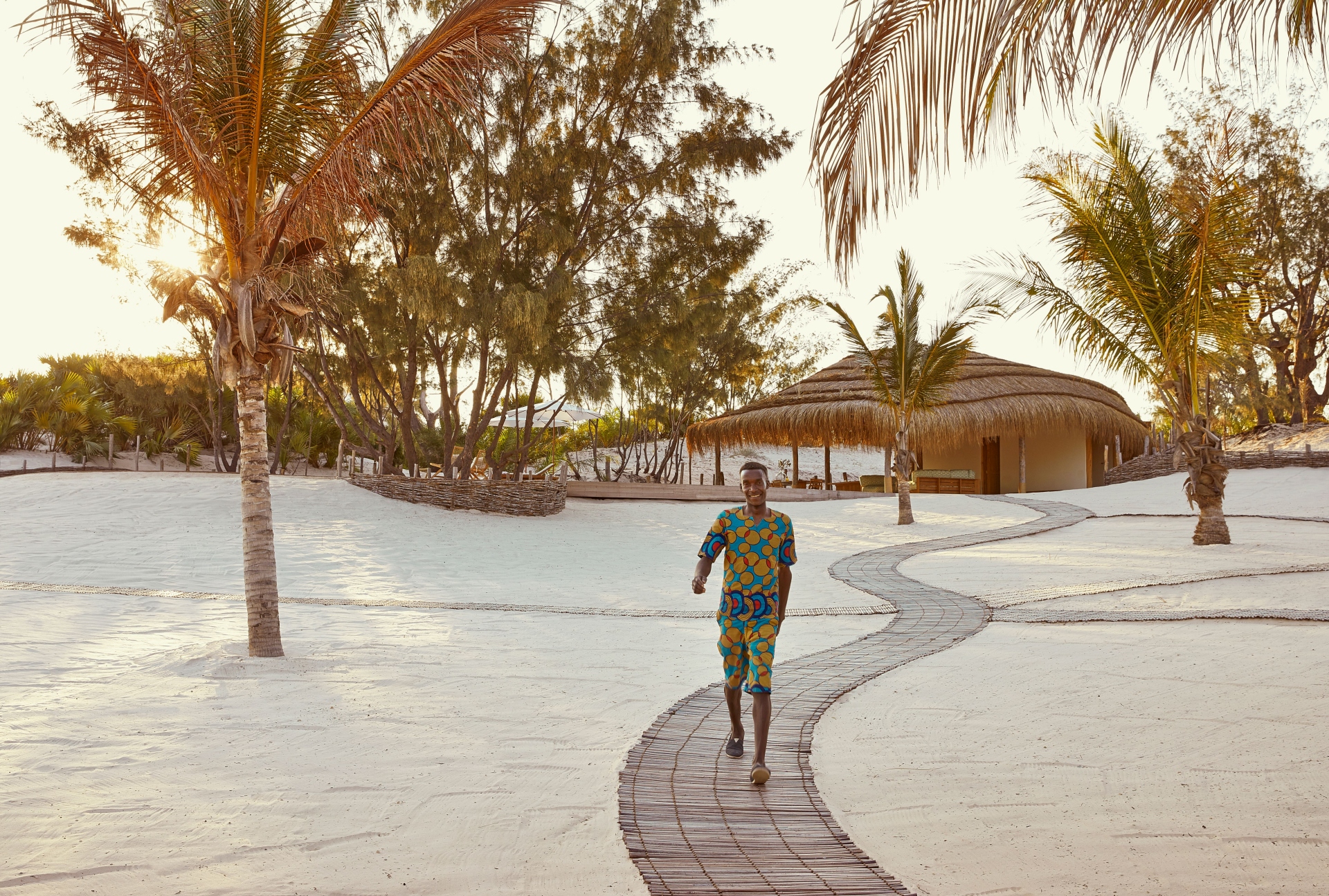 This month, Kisawa launches 22 spacious bungalows across 12 residences that reflect the beach haven's philosophy of forming a bond between people and place. Some lie on the calmer cove side, others shelter in the dunes on the ocean side, yet all are carefully positioned within their own secluded plot of at least one acre of beachfront, sand dunes and forest; providing maximum privacy and optimum appreciation of the natural environment. Each bungalow sleeps two people. Some stand alone, while others are positioned in groups, so family or friends can enjoy a balance of privacy and togetherness. A 24/7 personal service team, plus a colourful fleet of electric Mini Mokes, mean the Kisawa experience is intuitive and self-directed, with visitors able to choose complete privacy within their bungalow and surroundings, or to adventure at their own pace and rhythm, throughout Benguerra Island and the Bazaruto Archipelago; some of the richest, least explored parts of the Indian Ocean.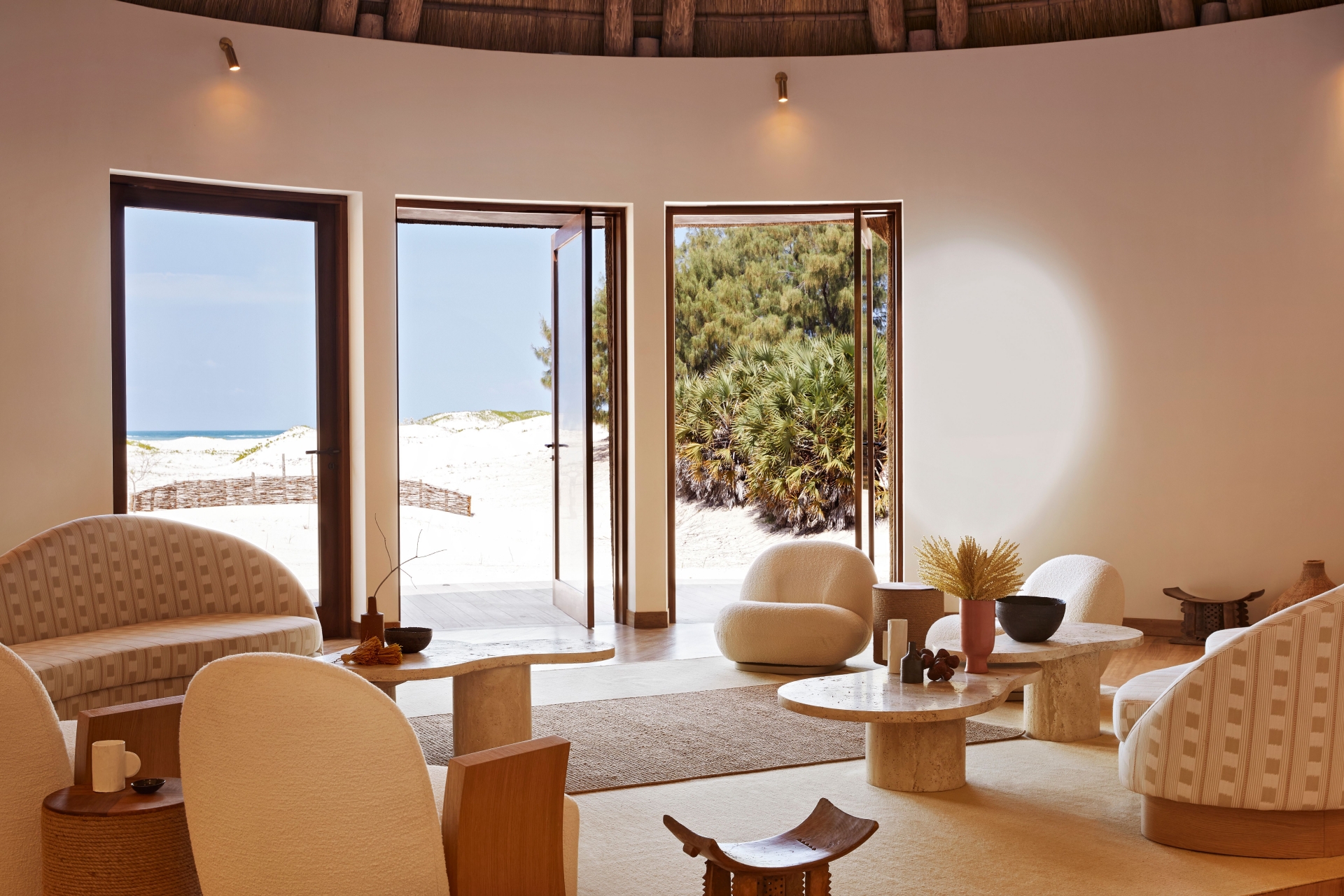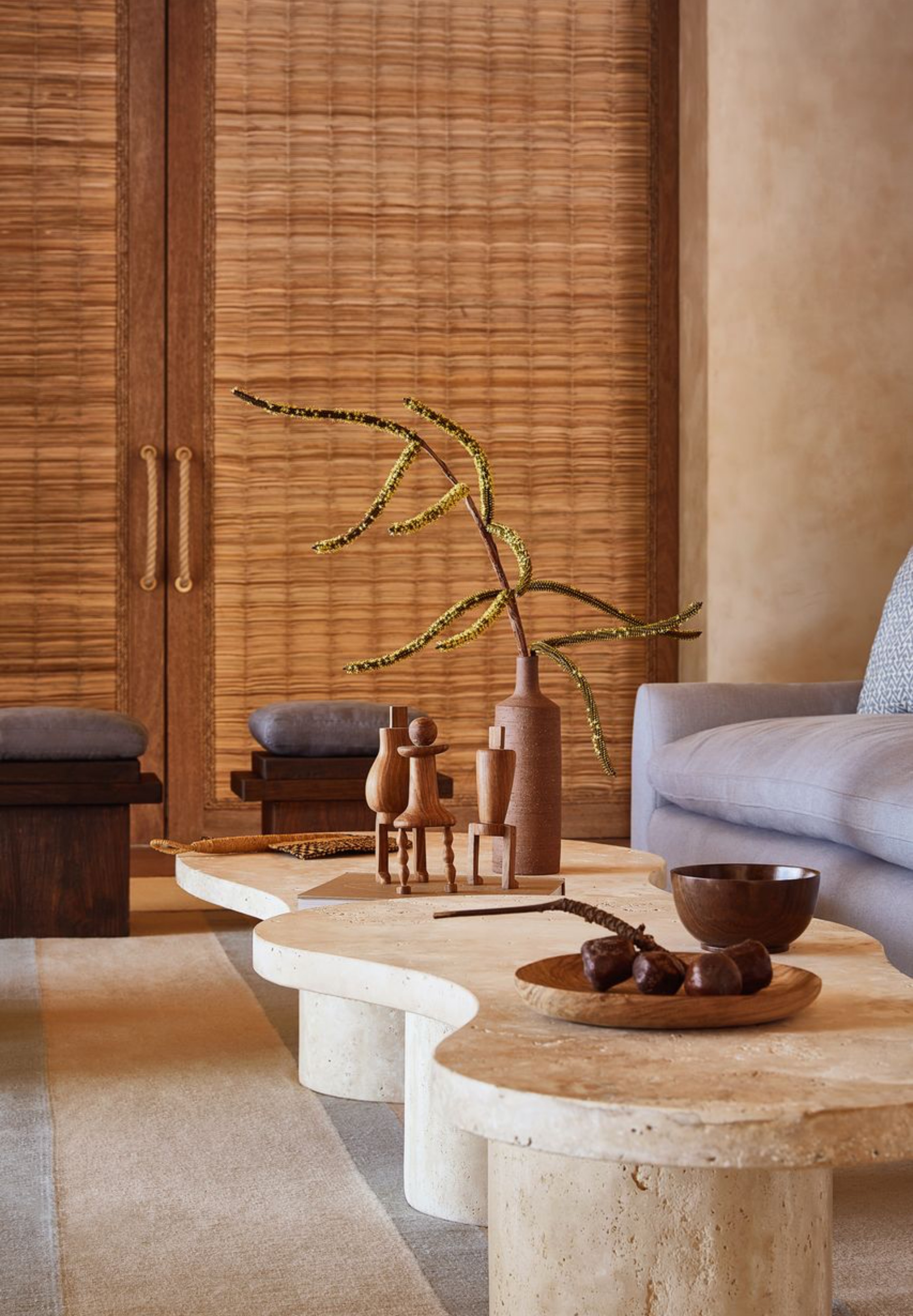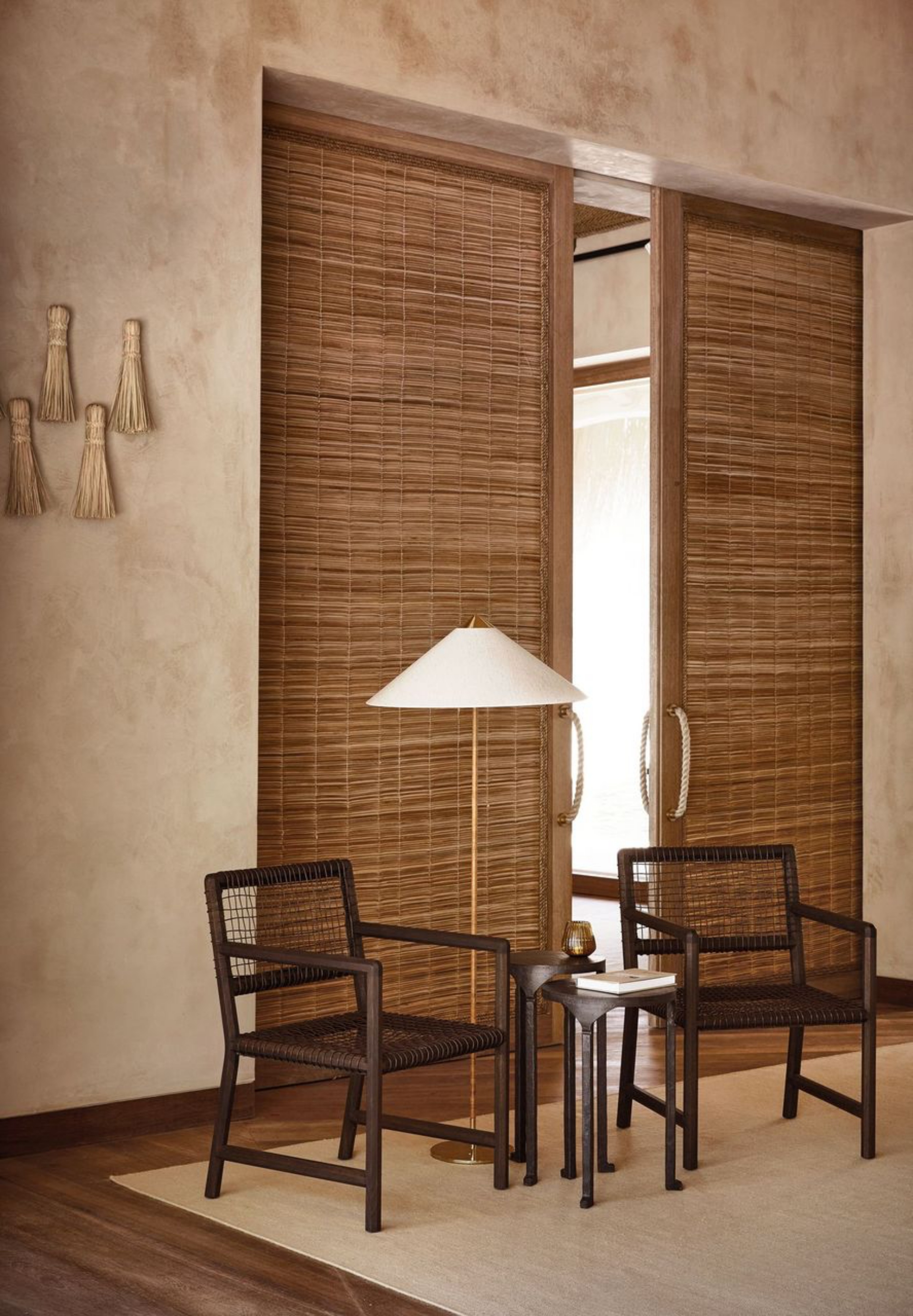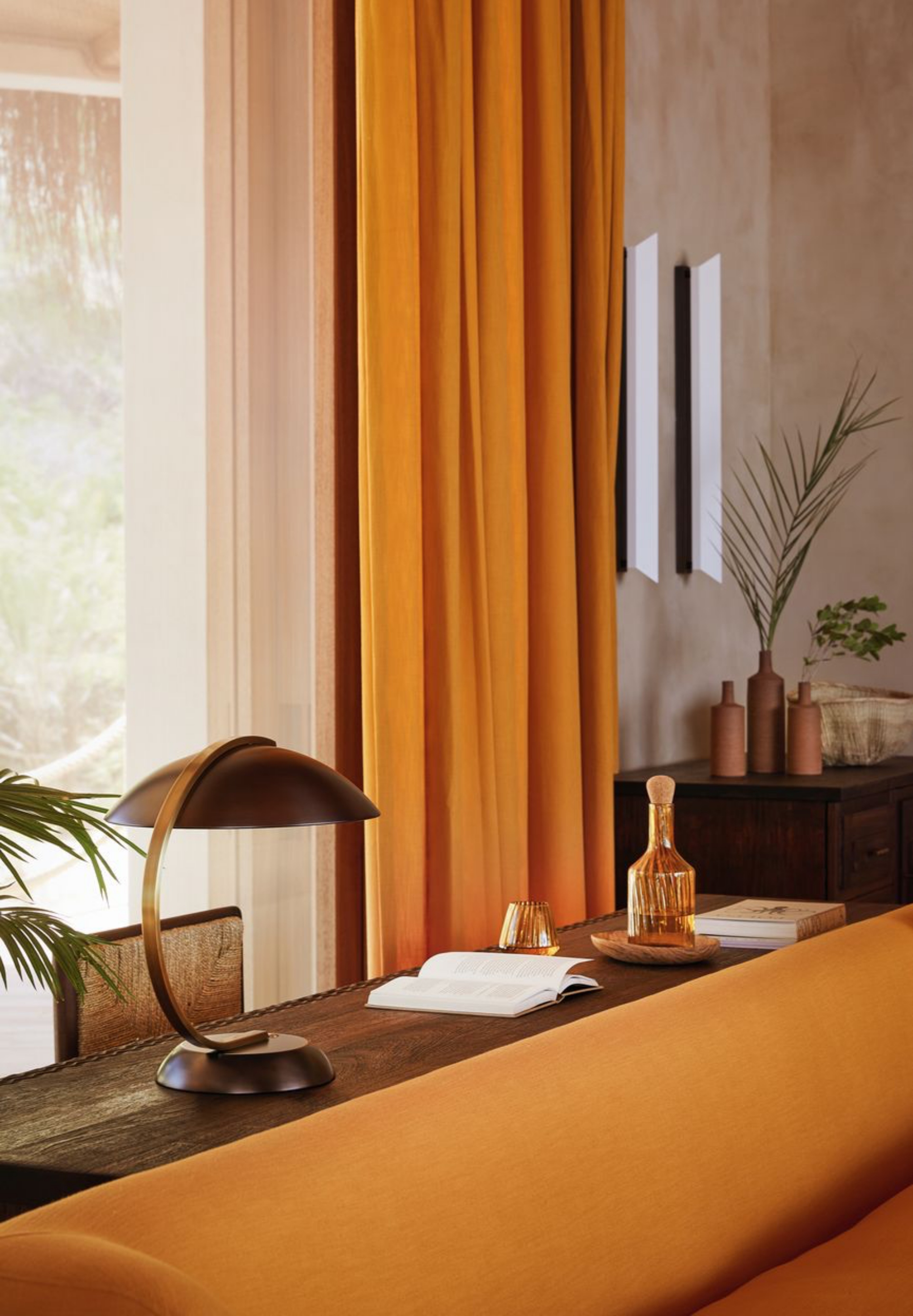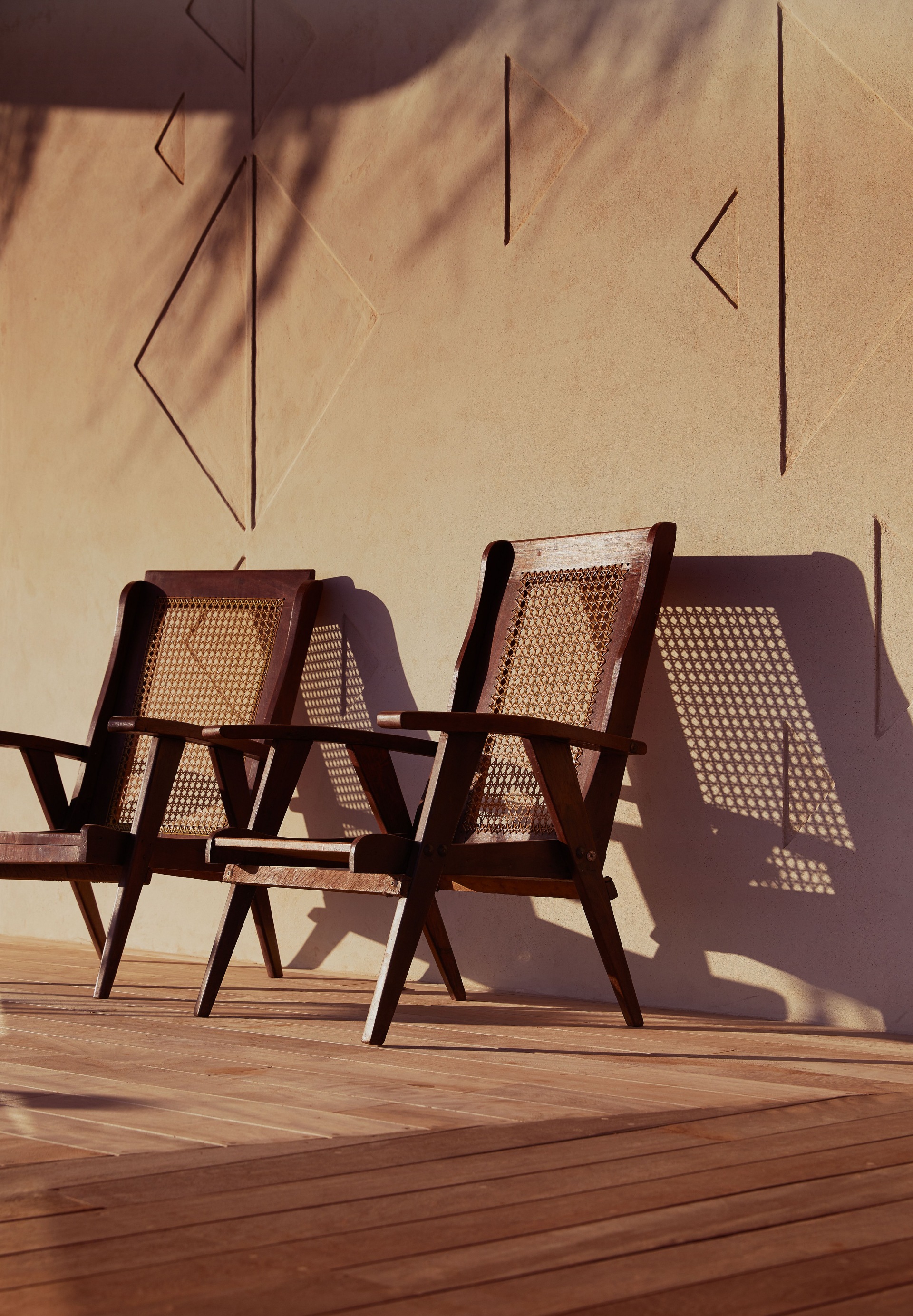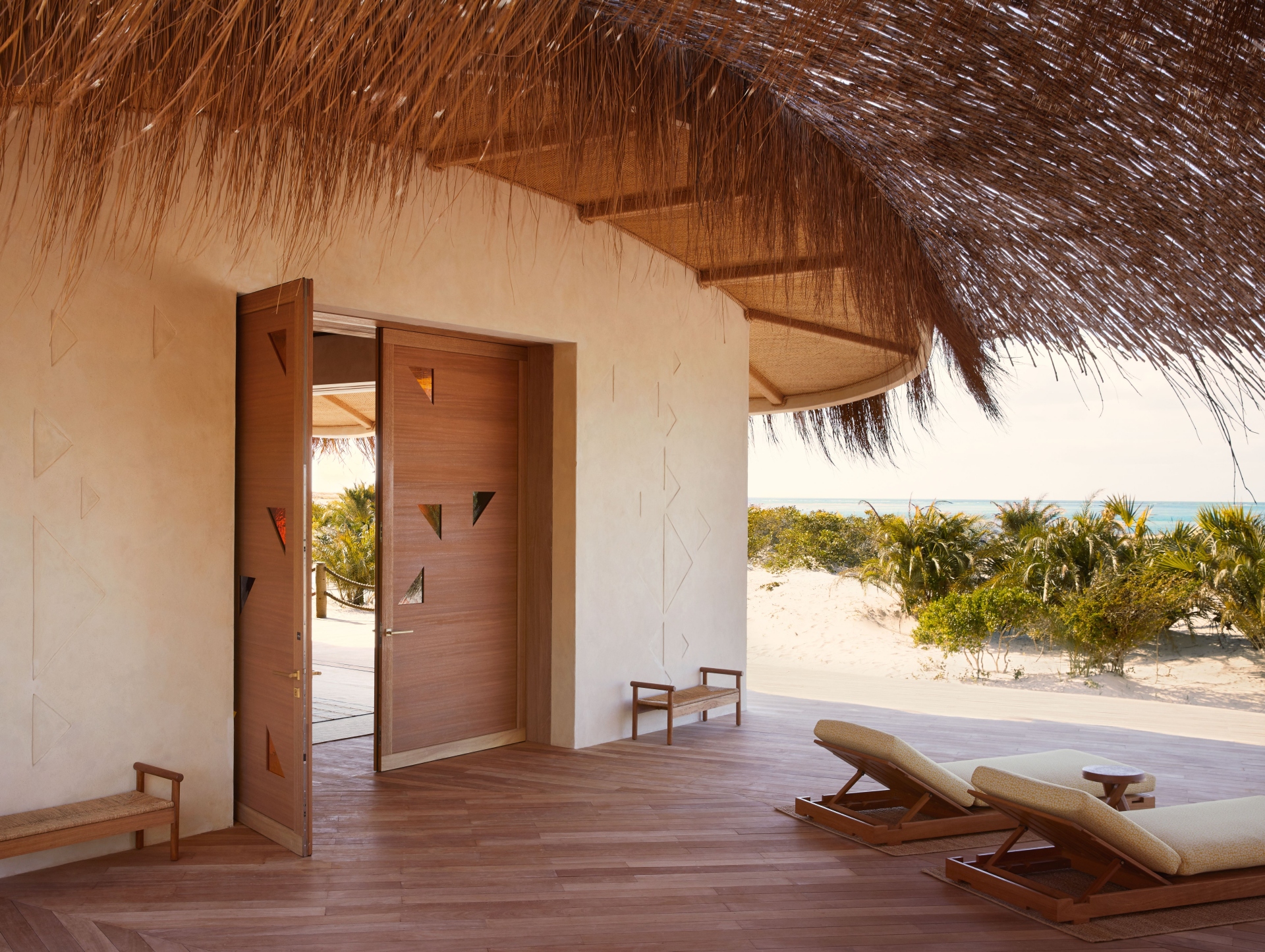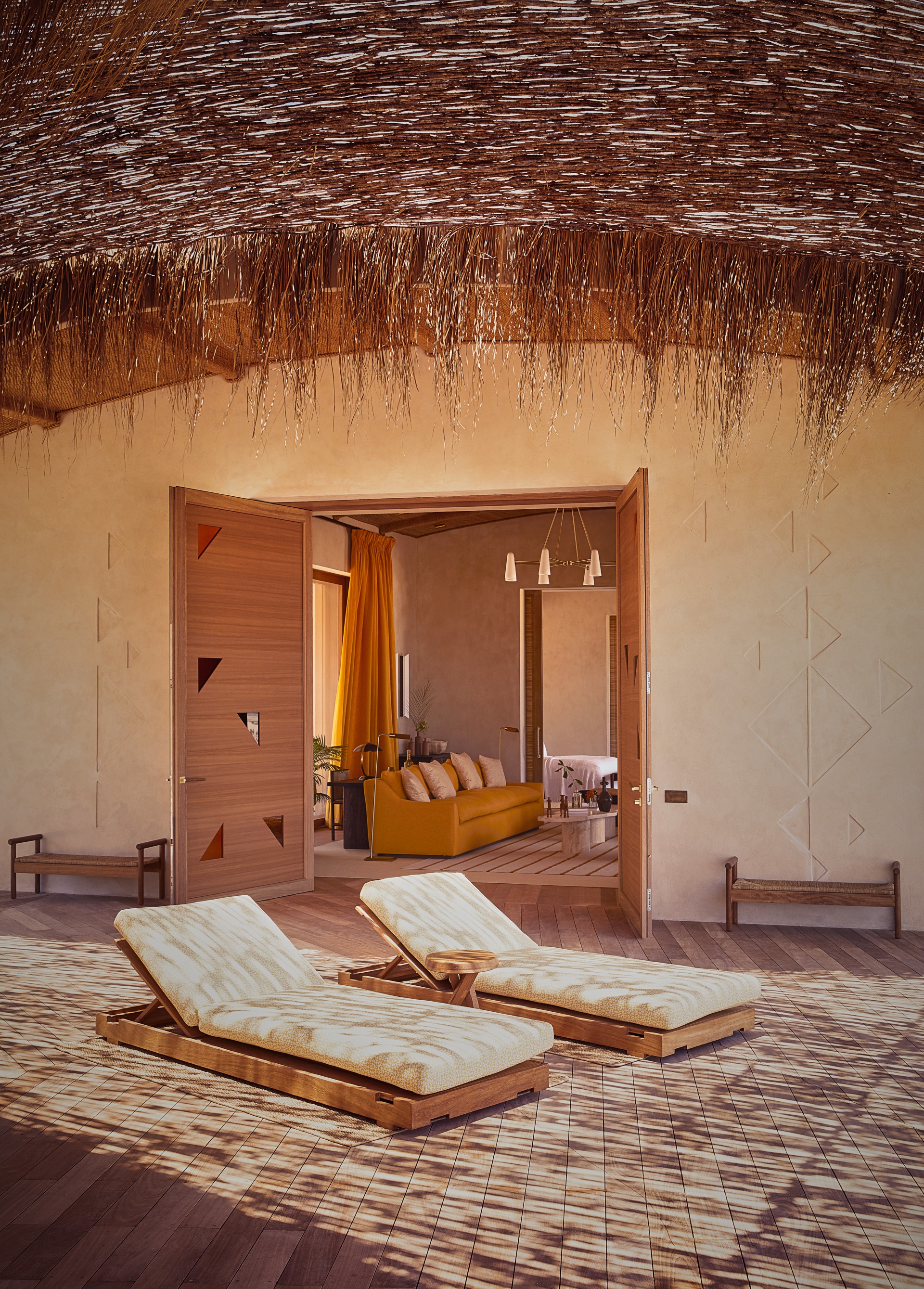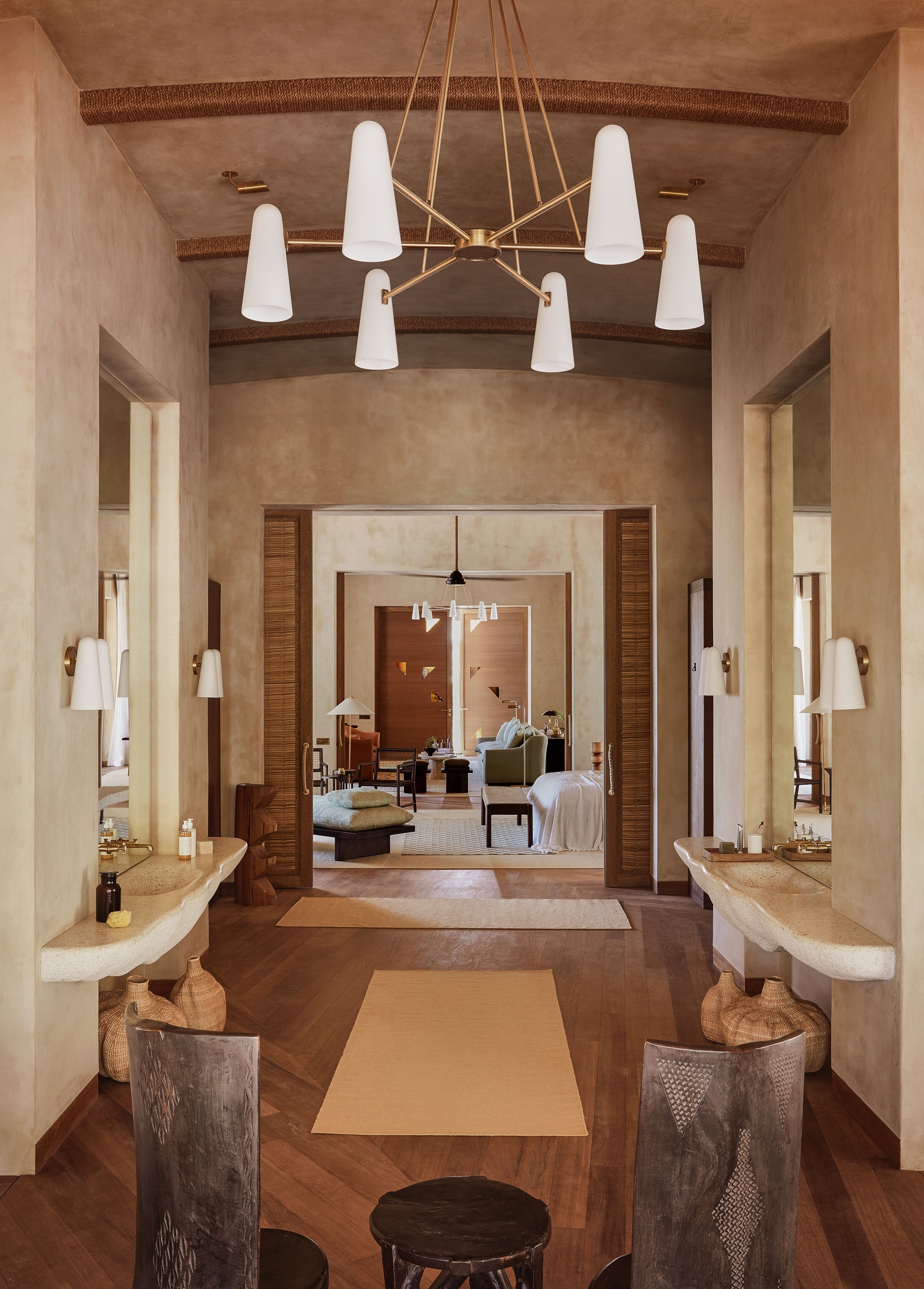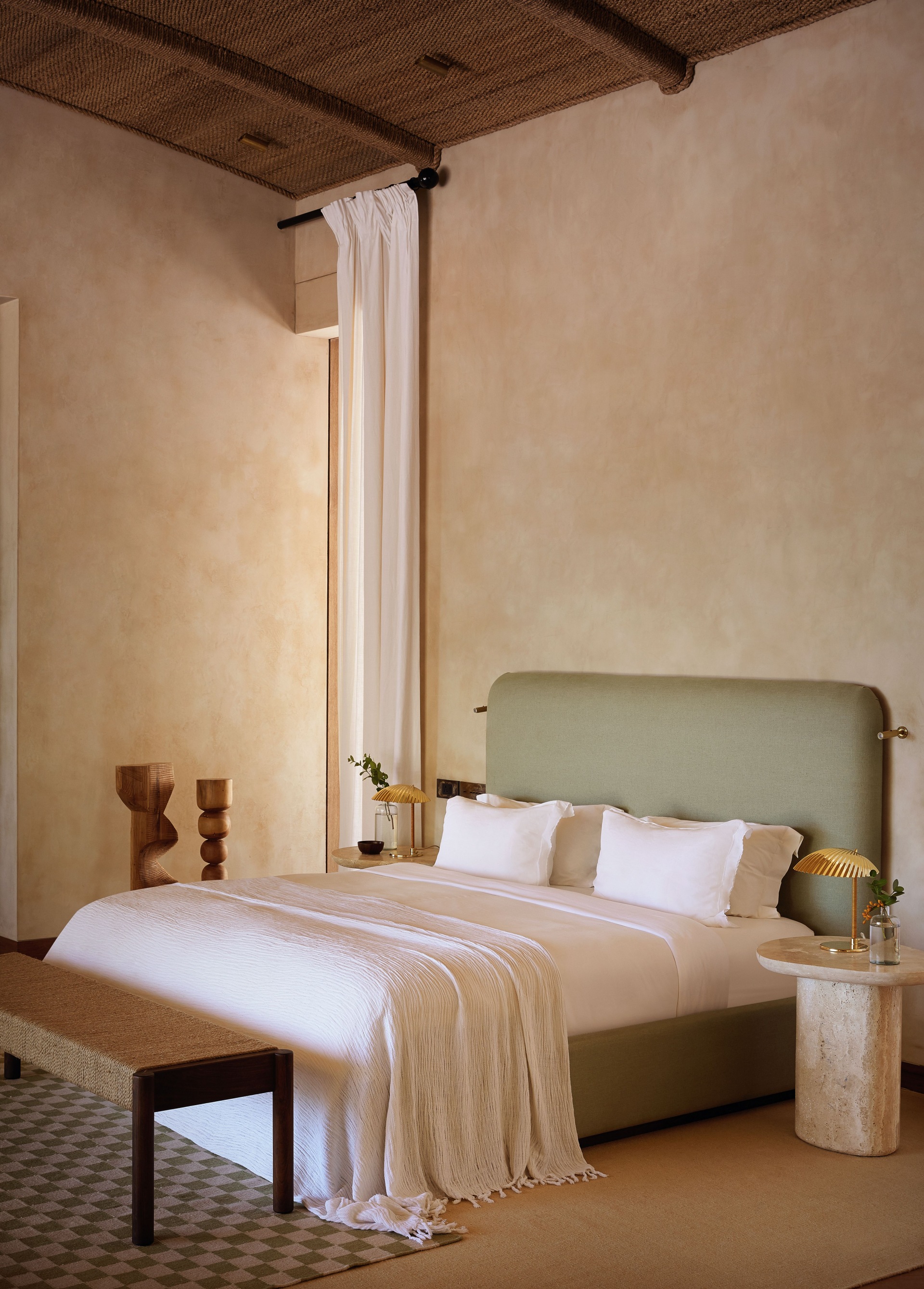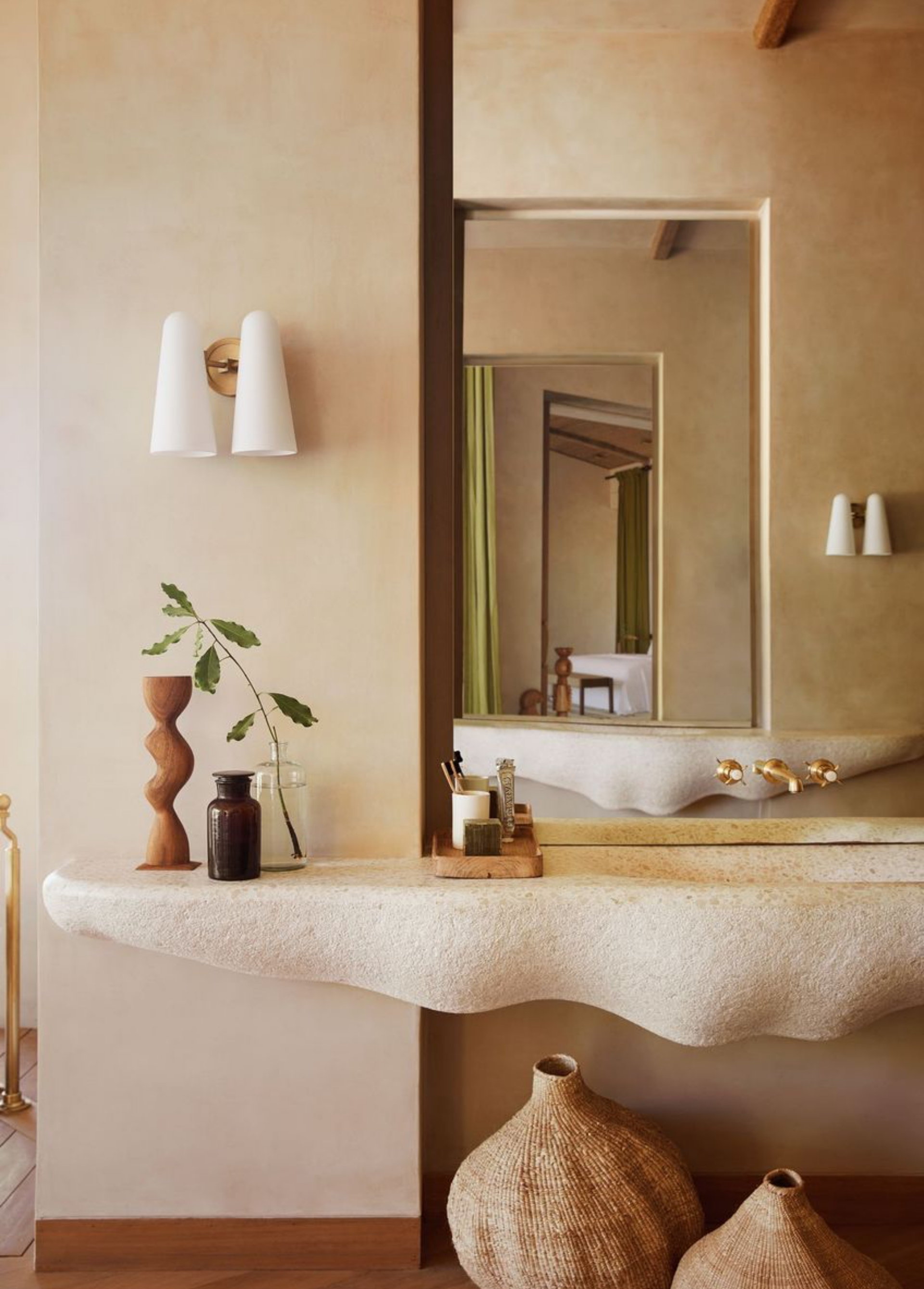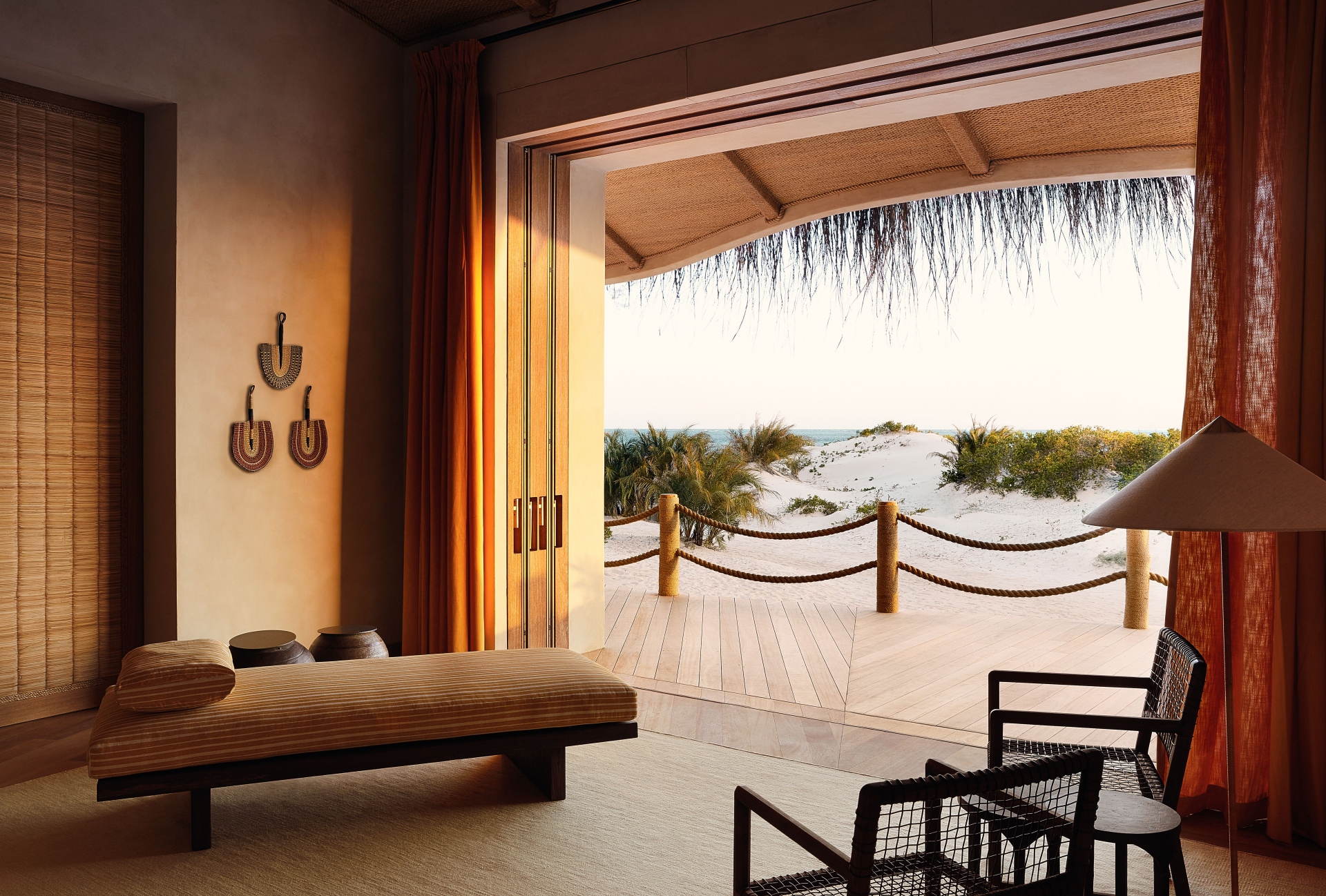 DESIGN
Design has led the story of Kisawa, the first hospitality project by entrepreneur, creative director and philanthropist Nina Flohr, and is entirely founded upon an honest acknowledgement of Mozambique's terroir and heritage. In fact, NJF Design in an in-house boutique studio created in response to the exceptional design demands met when building Kisawa Sanctuary; the office was founded in 2019 and specialises in bringing Nina's creative vision to life.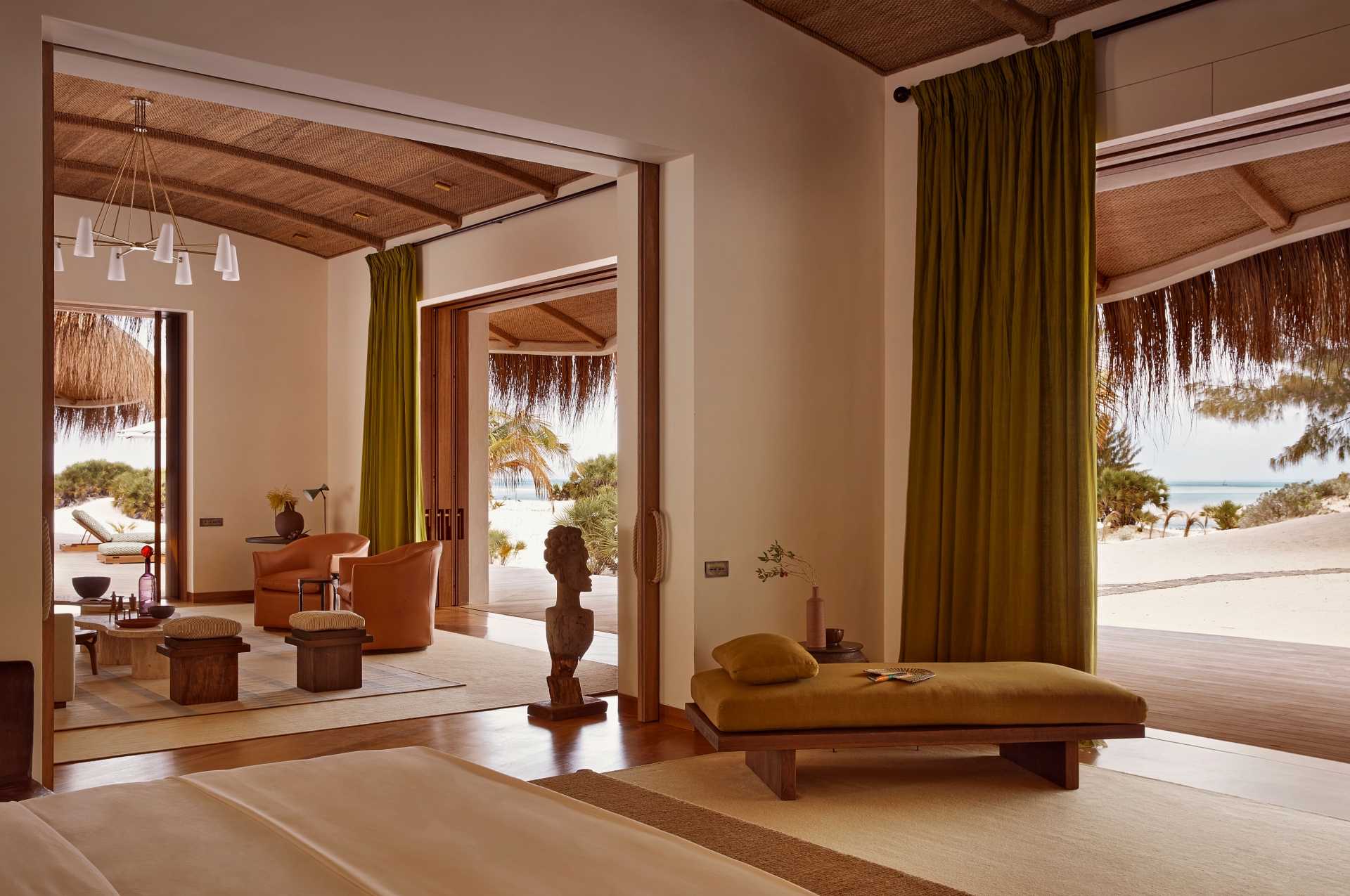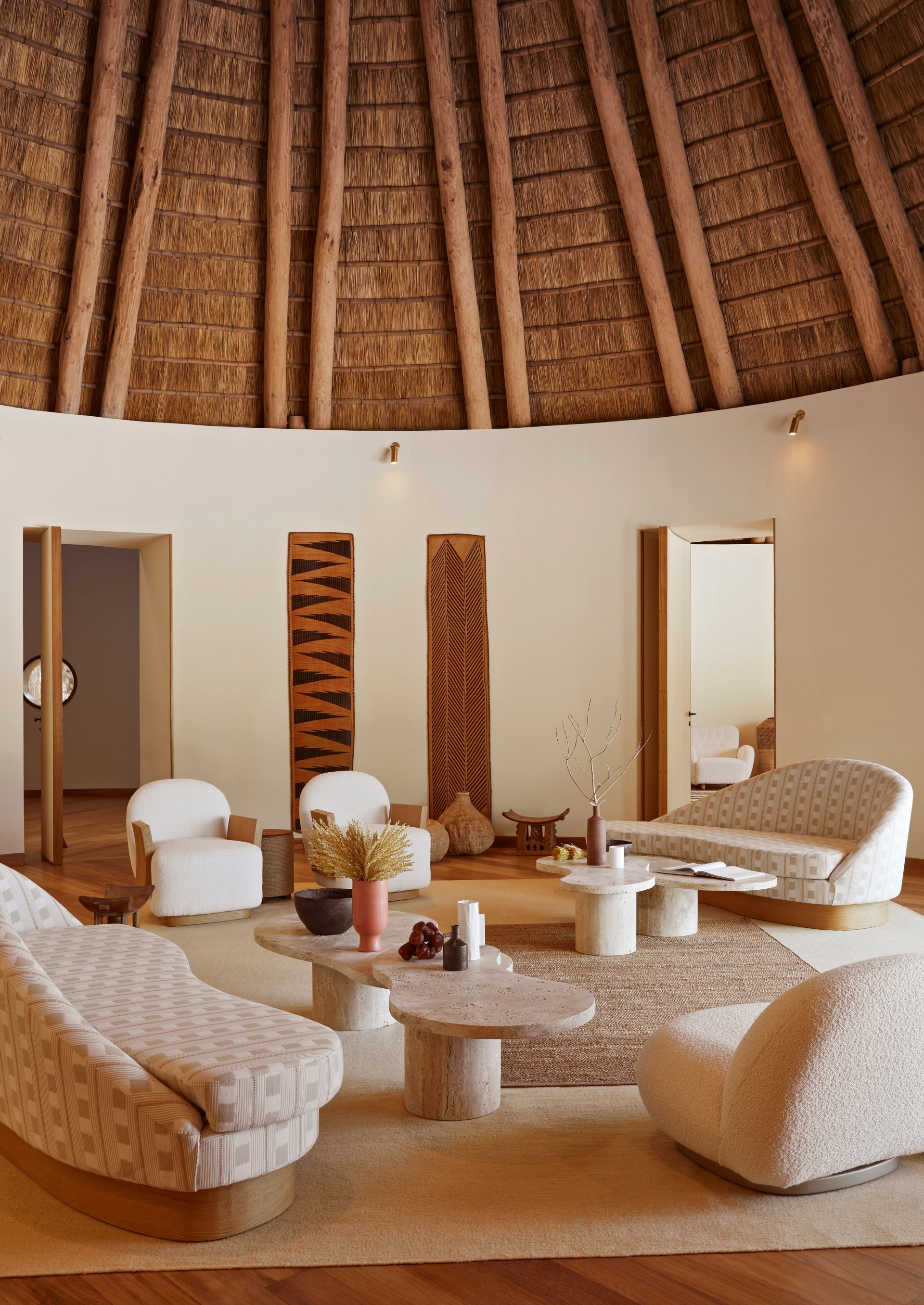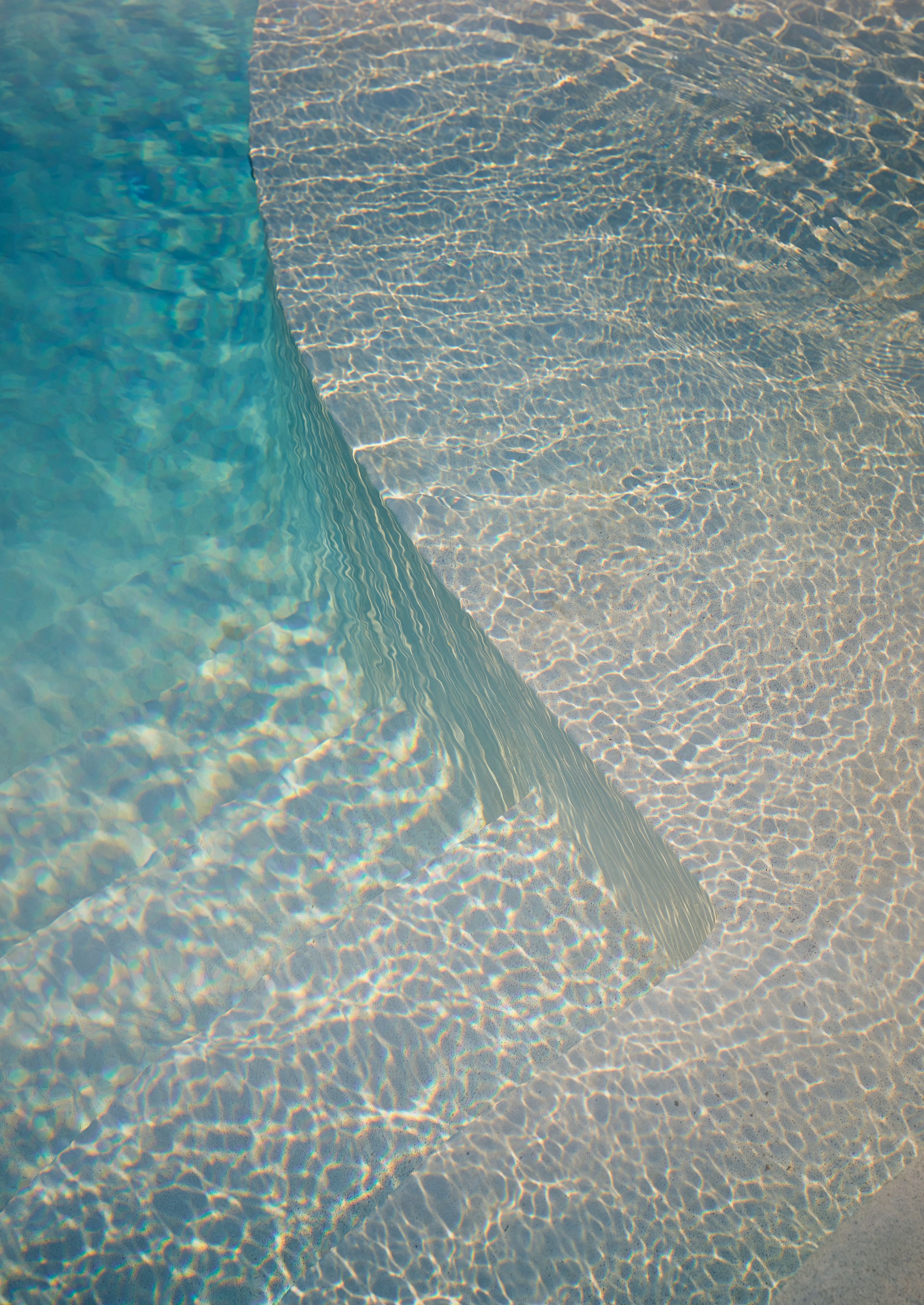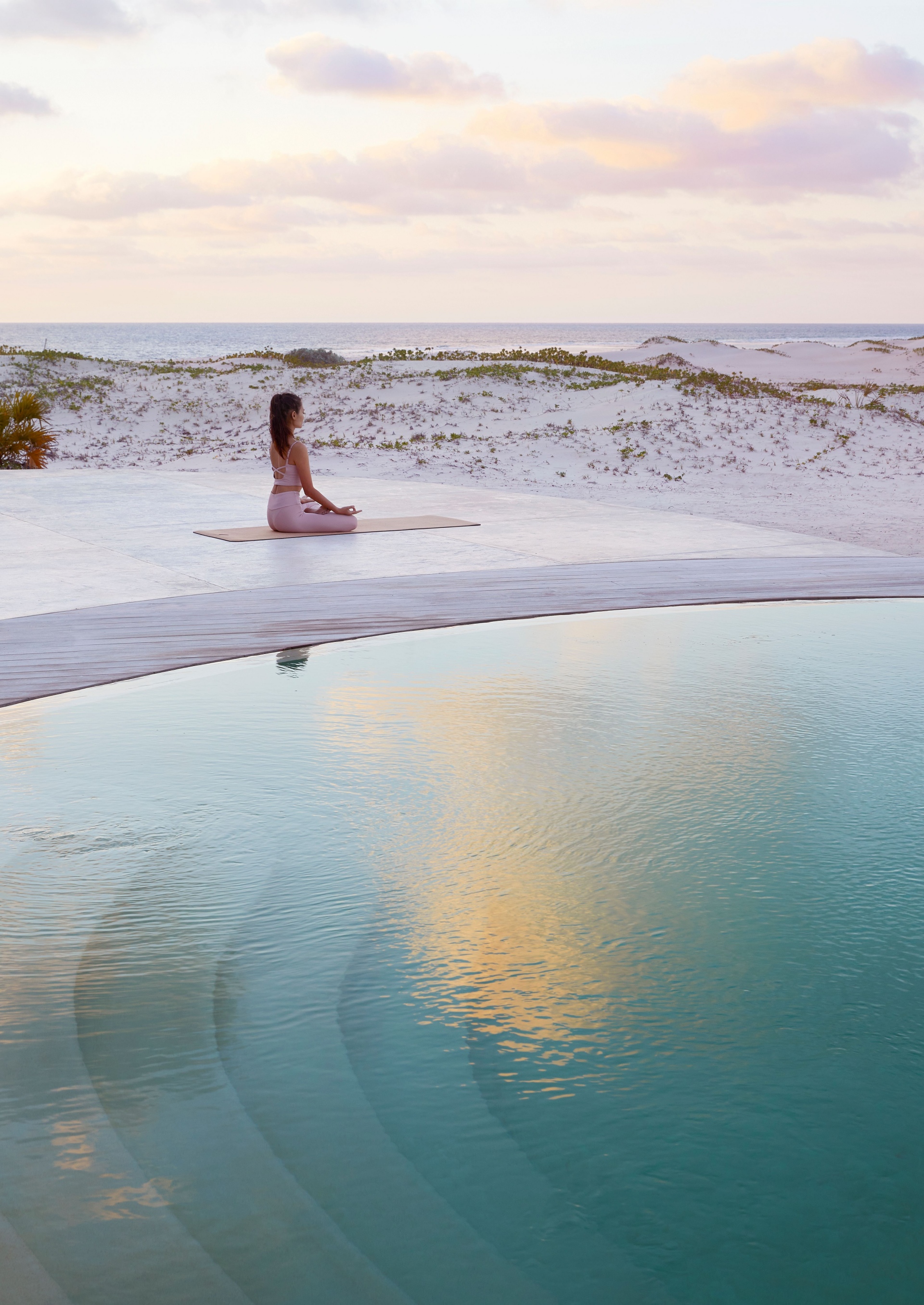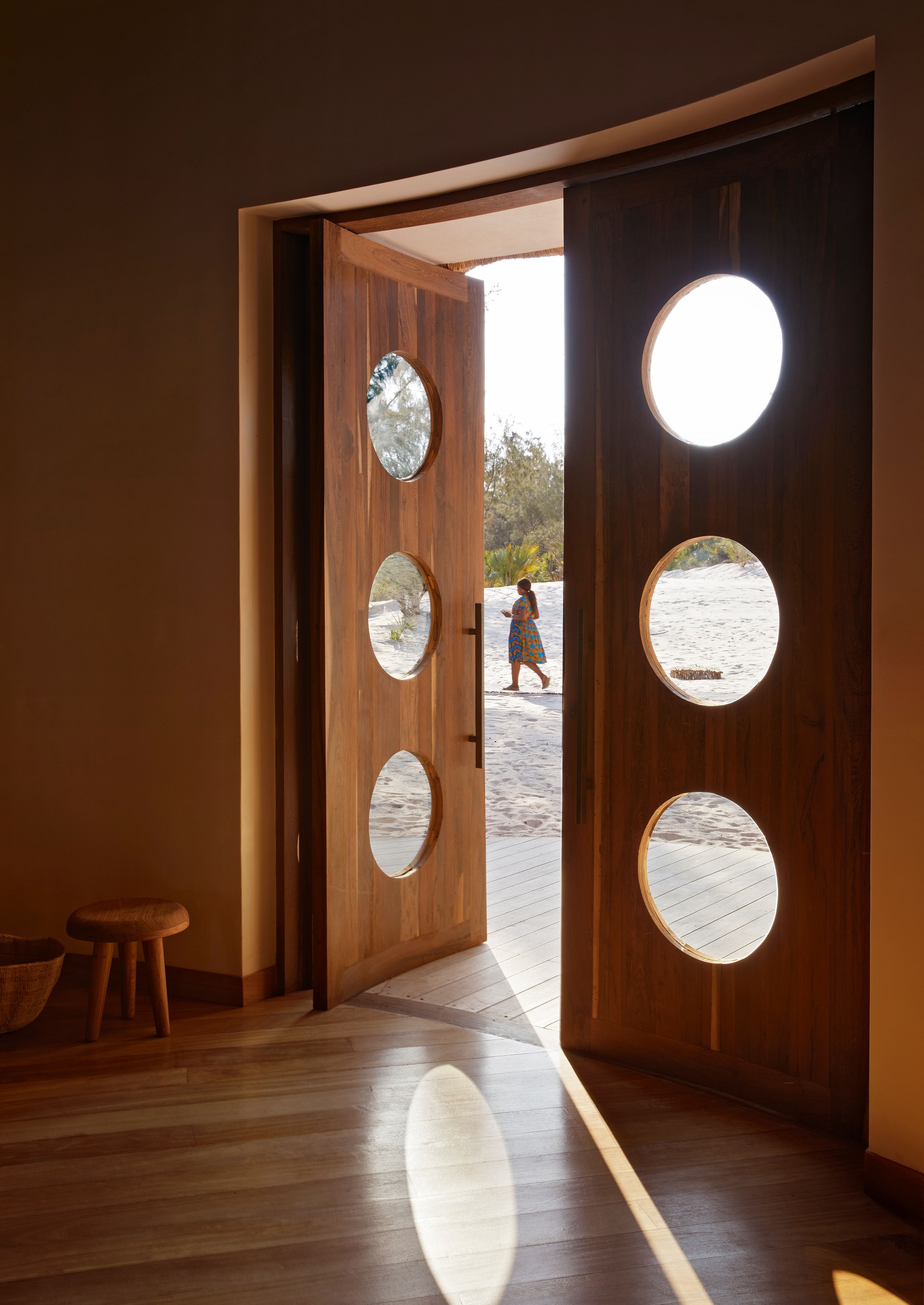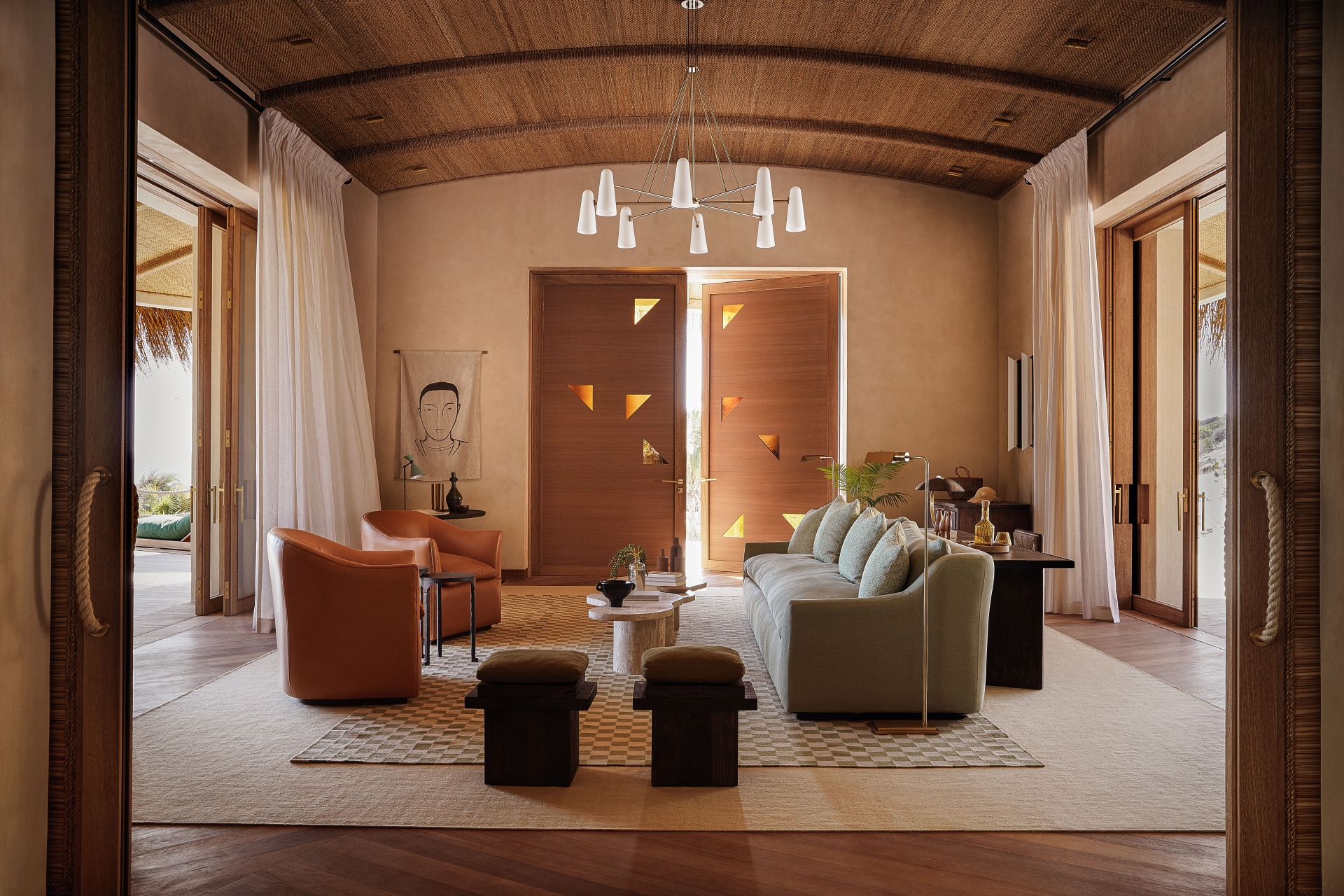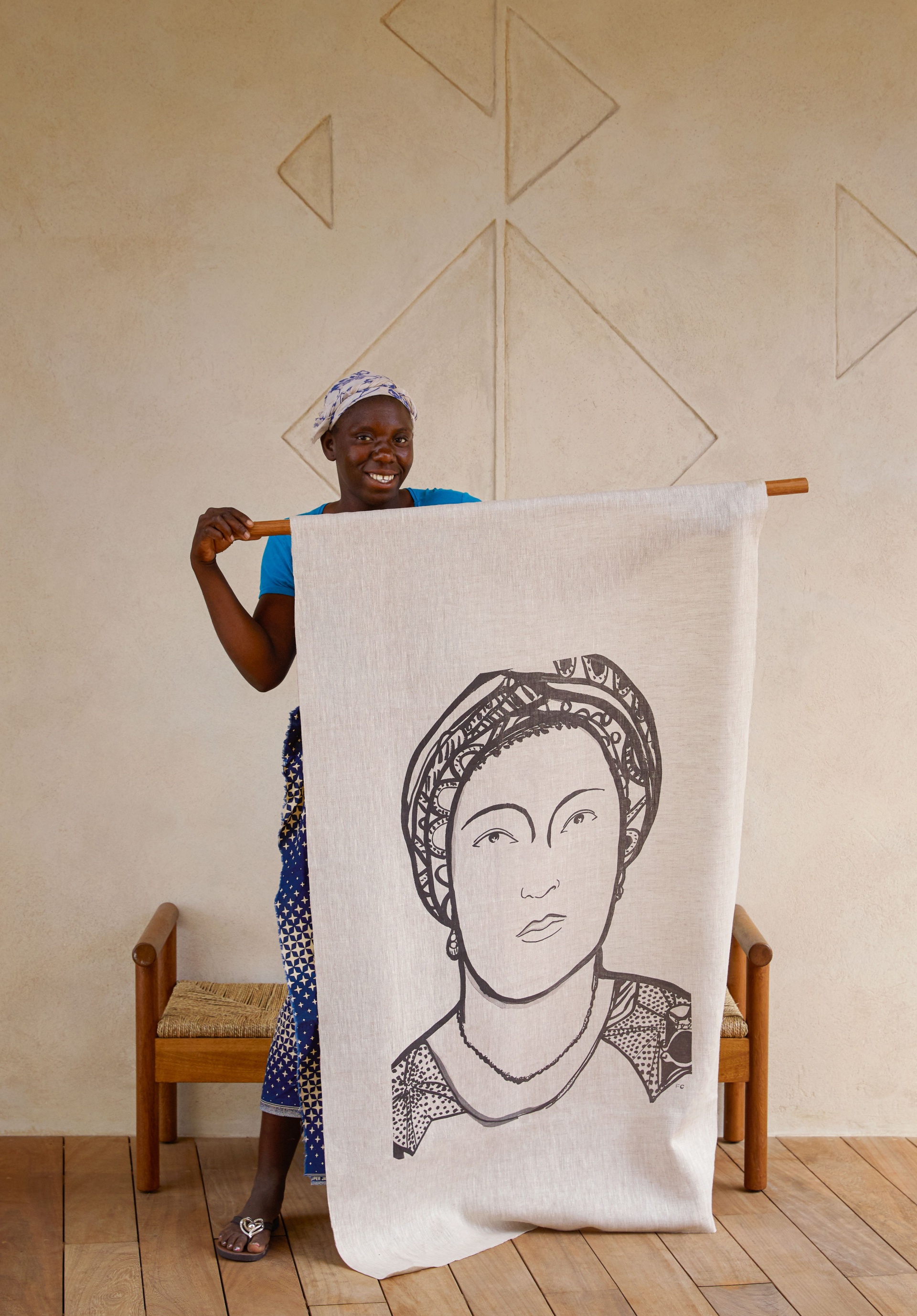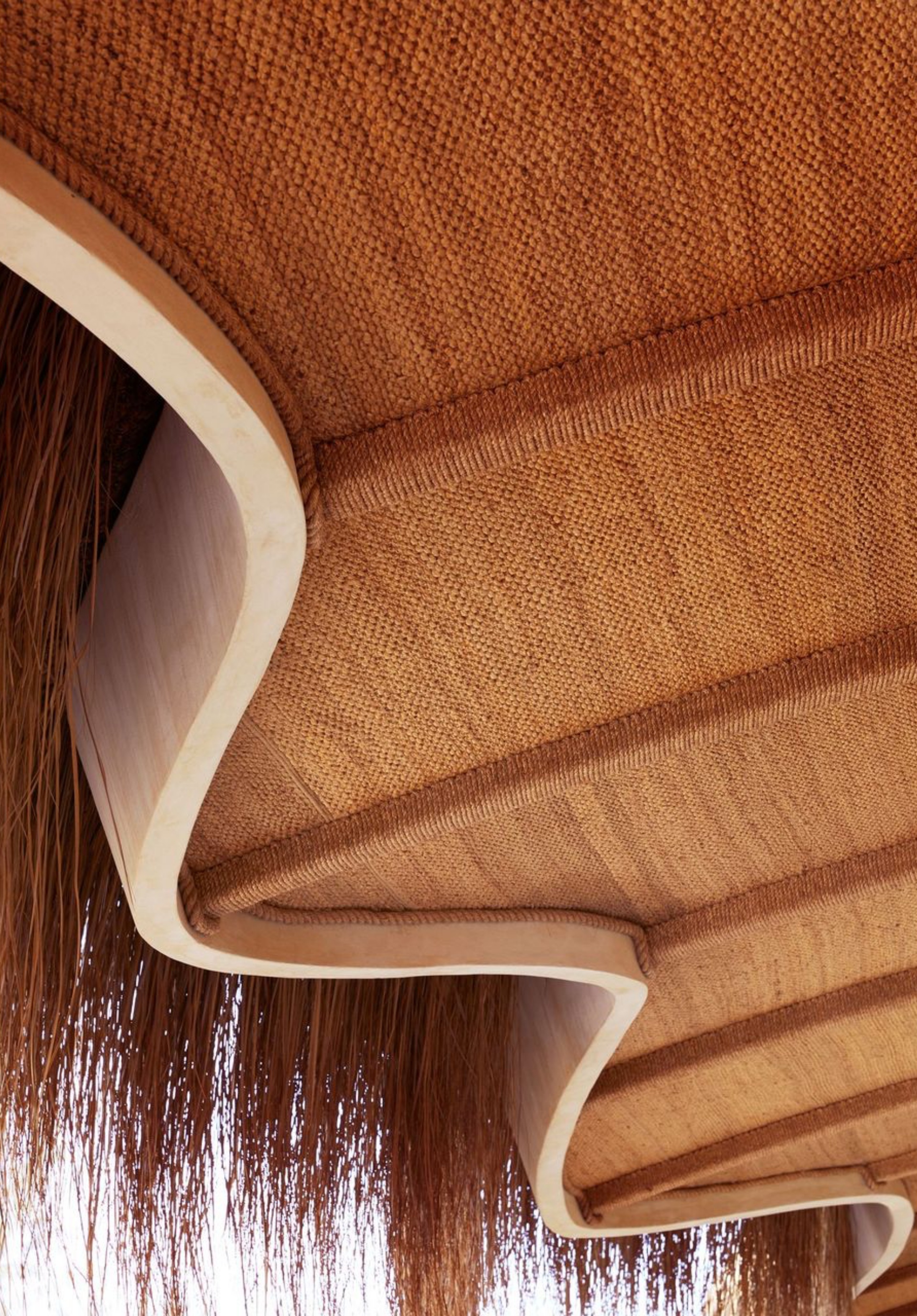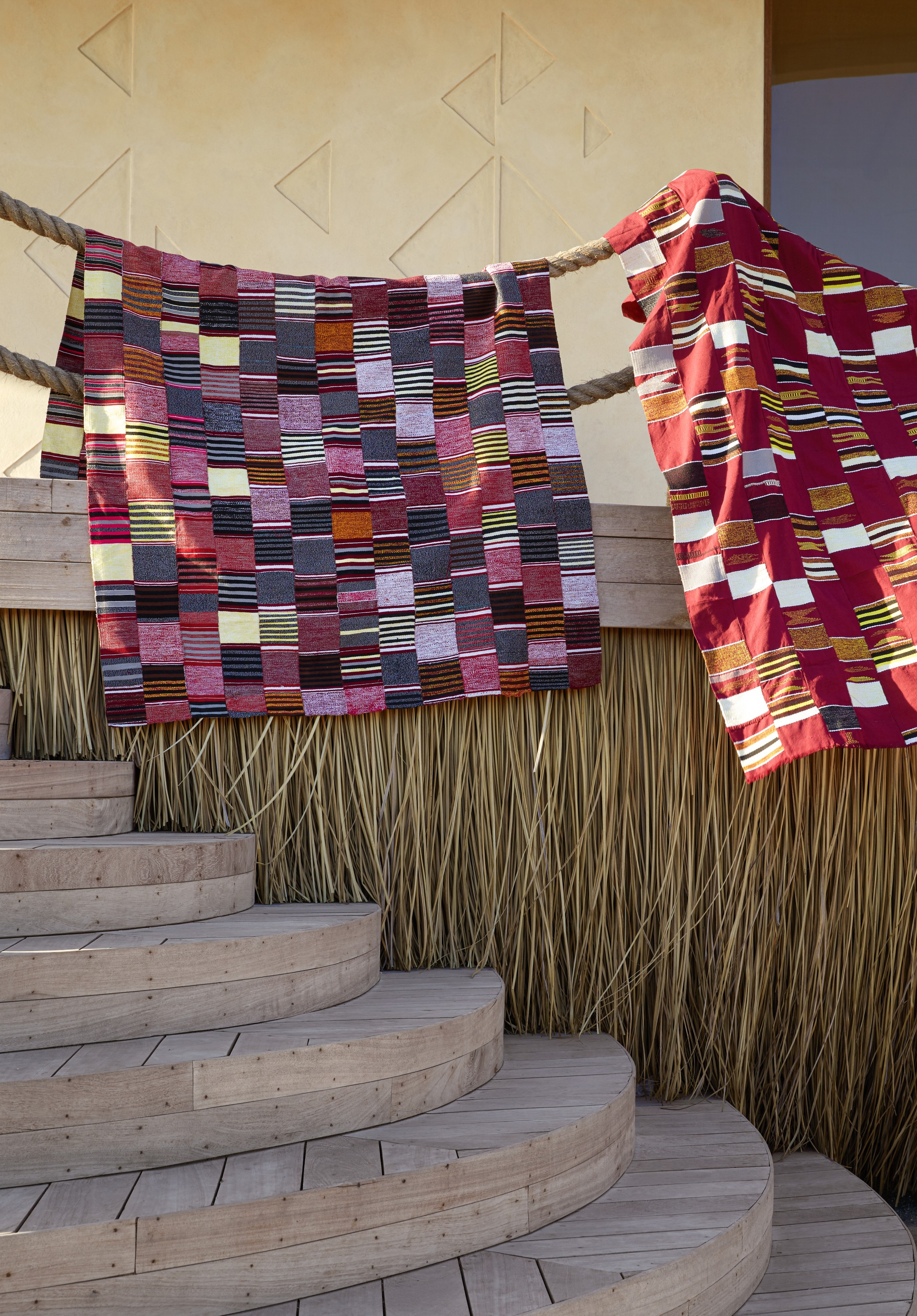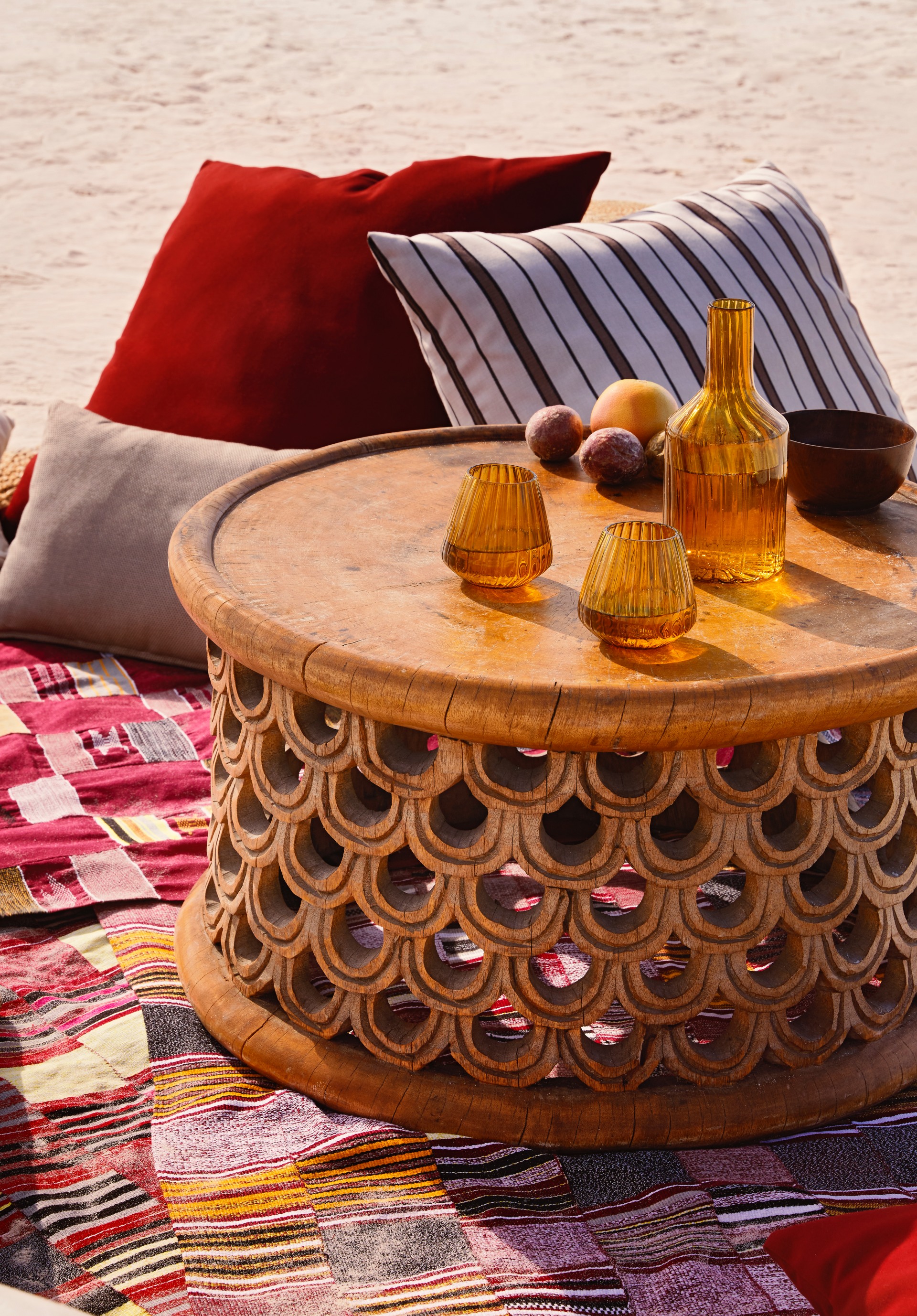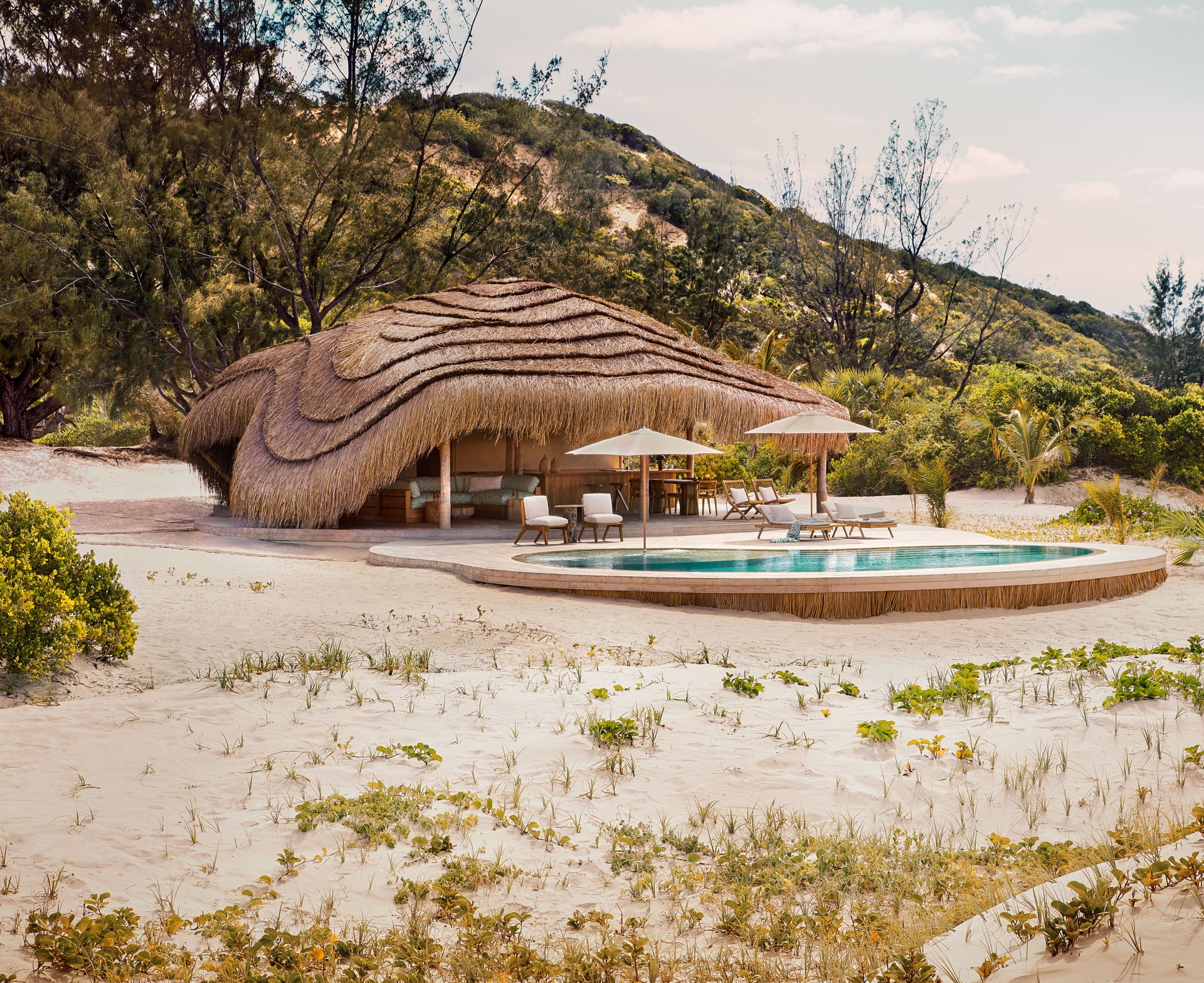 Leading everything from property master planning through to minute culinary plate and linen design, NJF Design works with a variety of consultant architects, engineers, furniture specialists, illustrators, artists and graphic designers to deliver a comprehensive and immersive guest experience from start to finish. NJF Design specialises in largely sustainable solutions that are optimistic in colour, authentic in heritage and bountiful in energy. The intention every step of the way has always been to reduce impact where possible.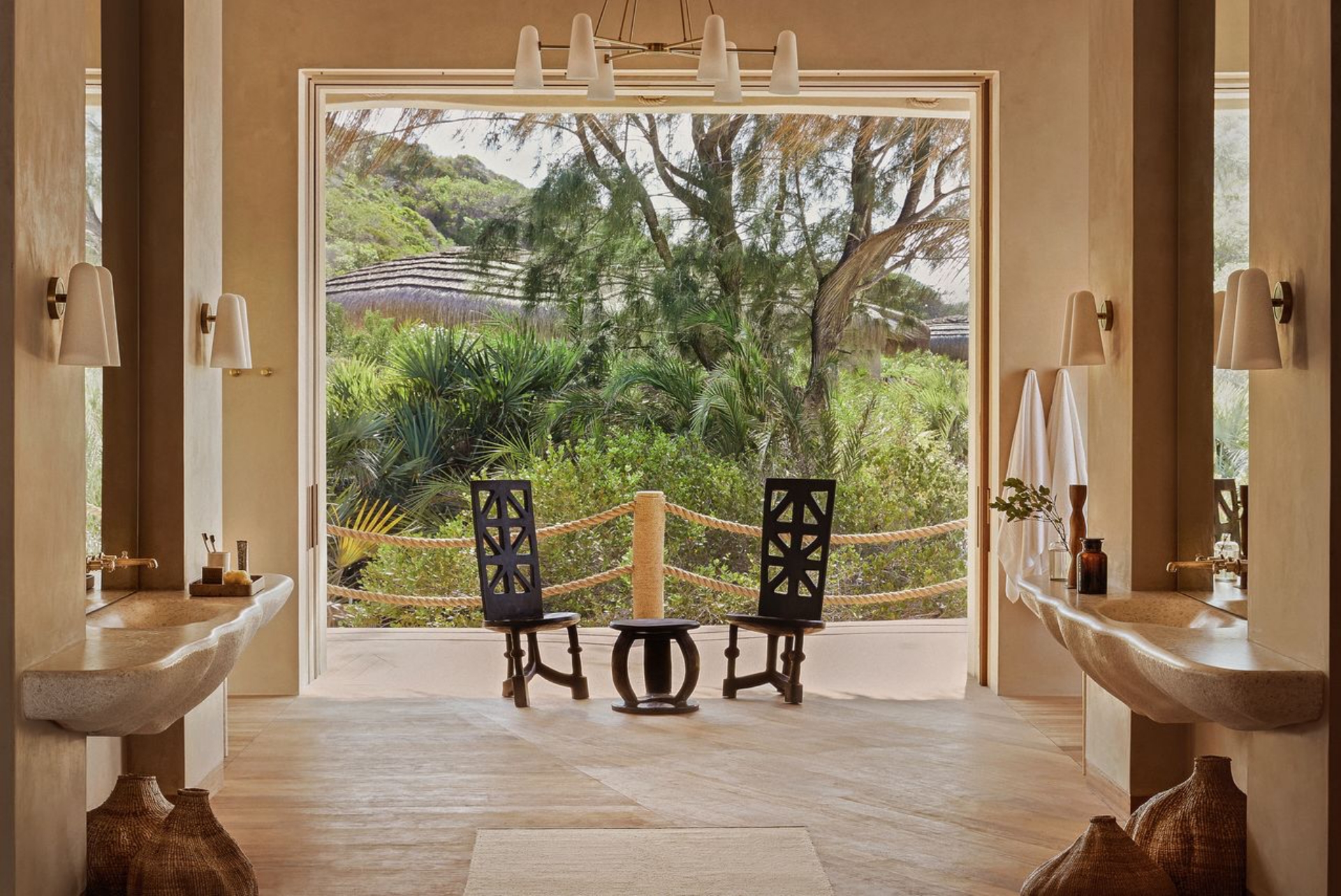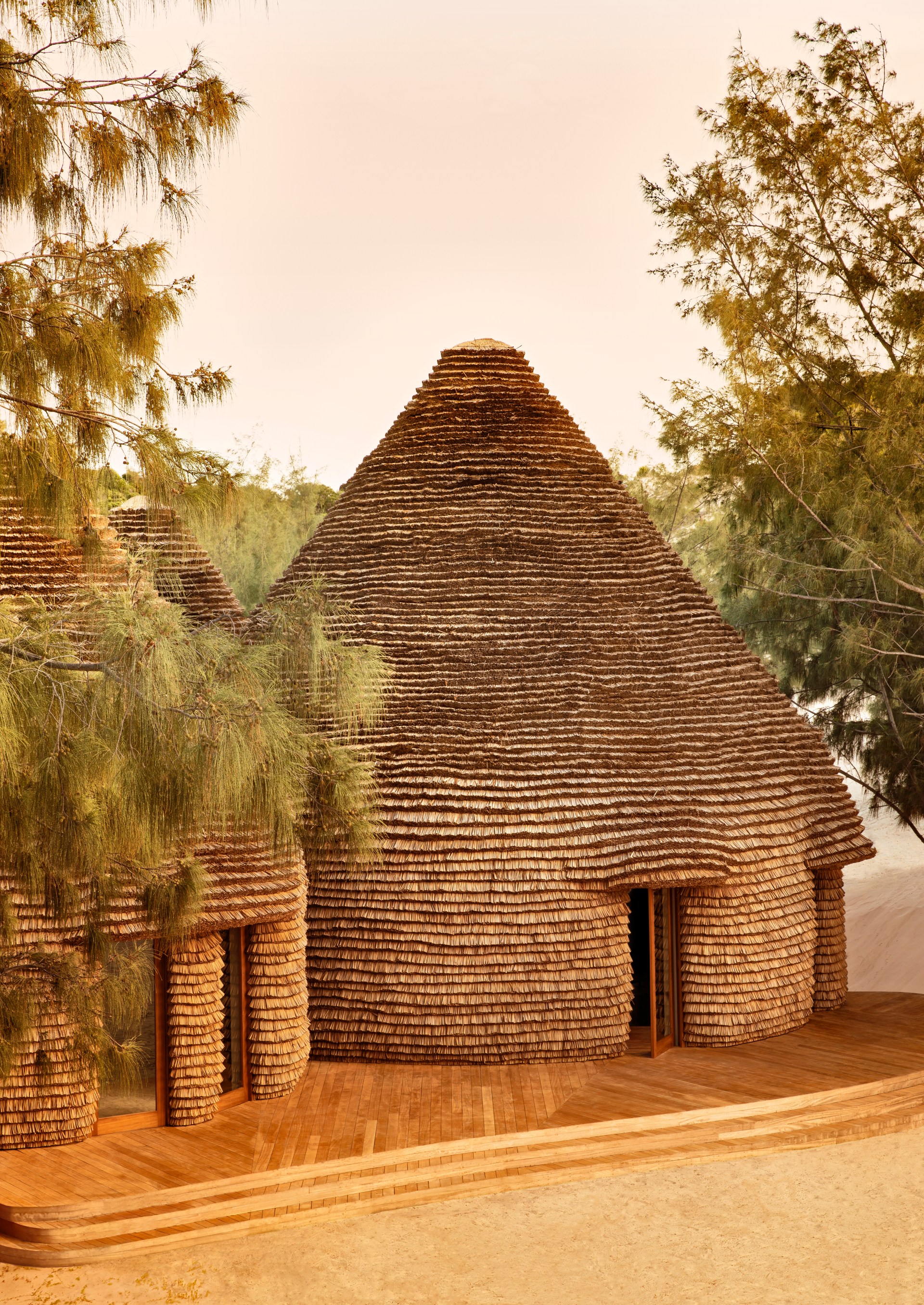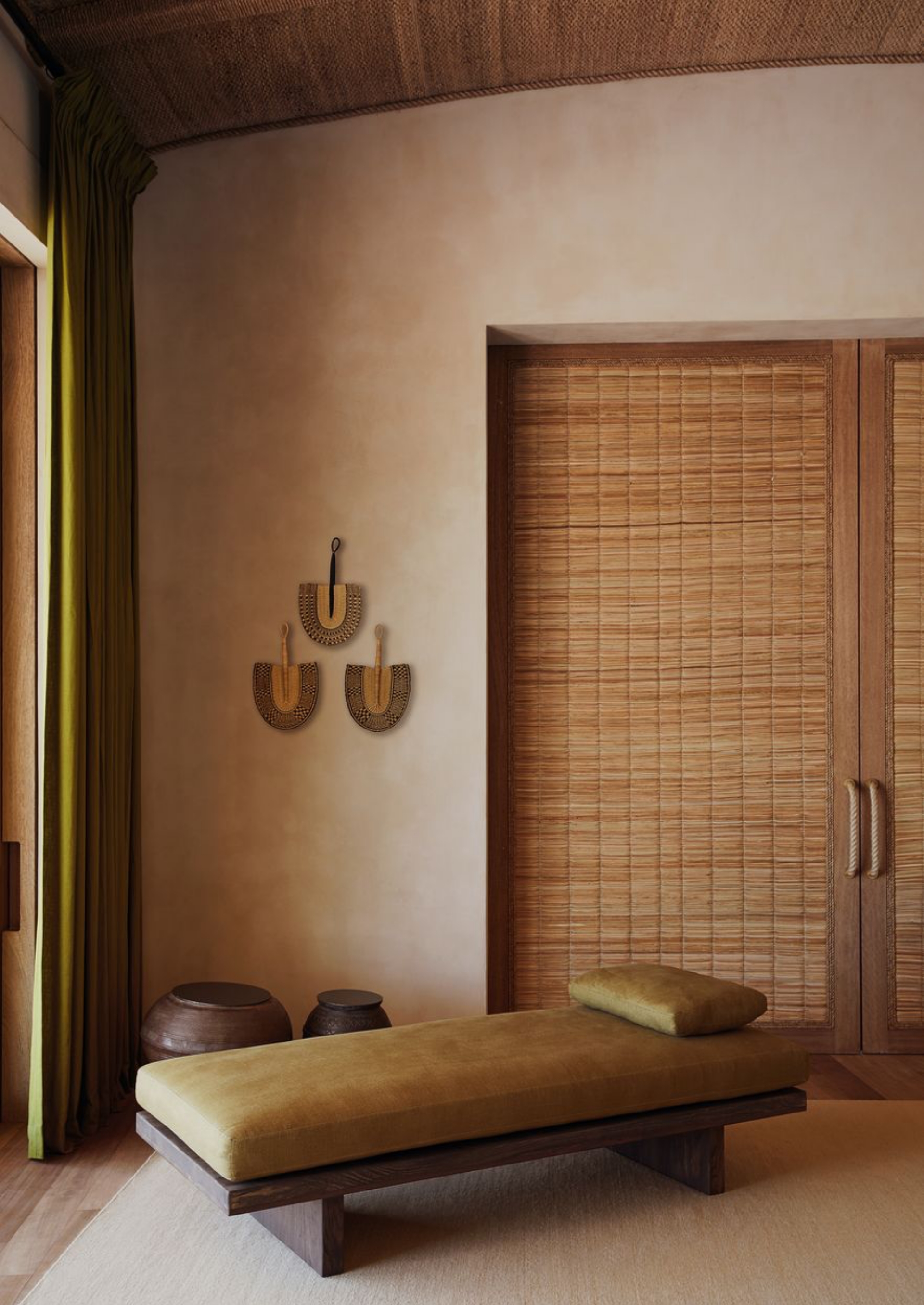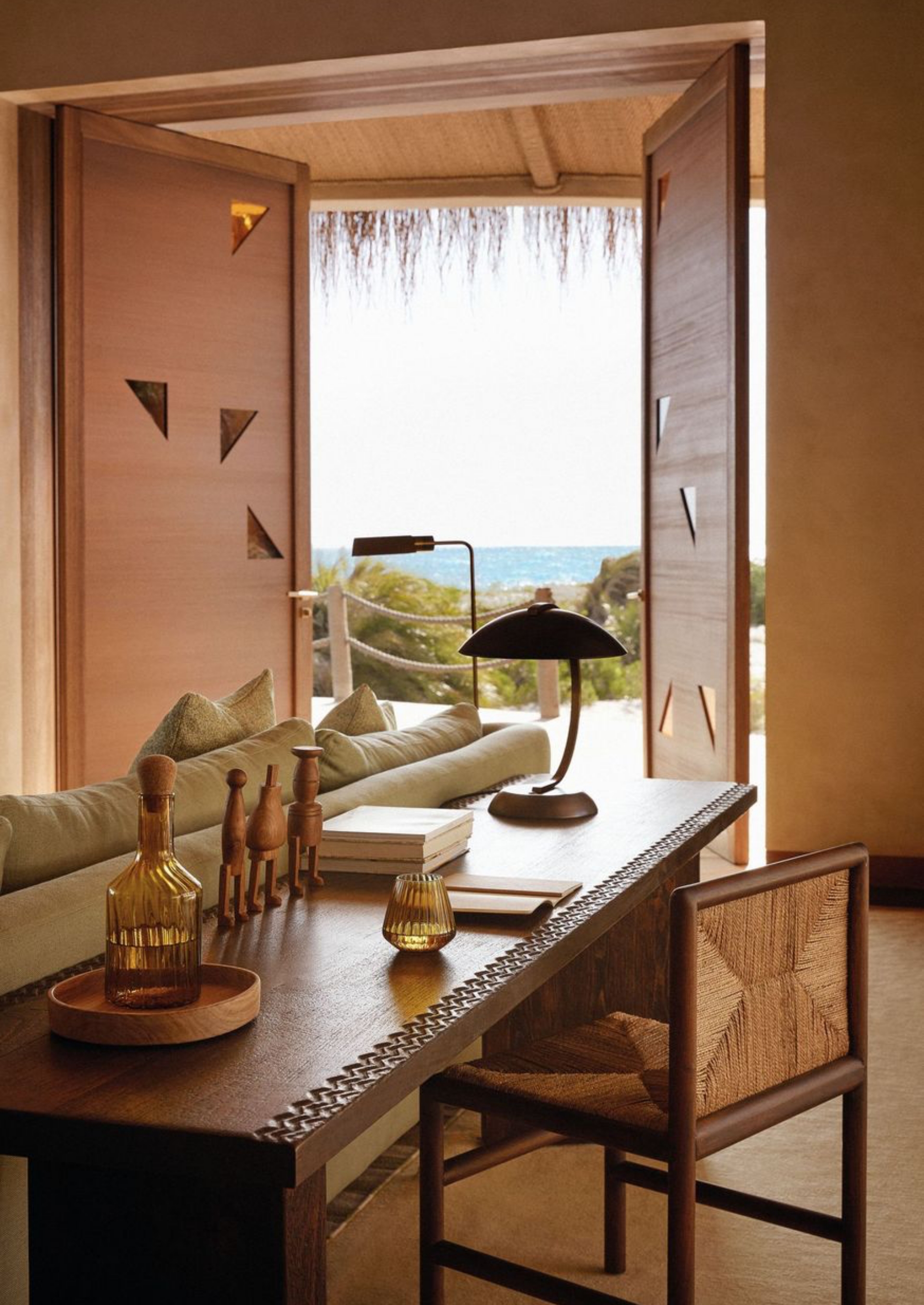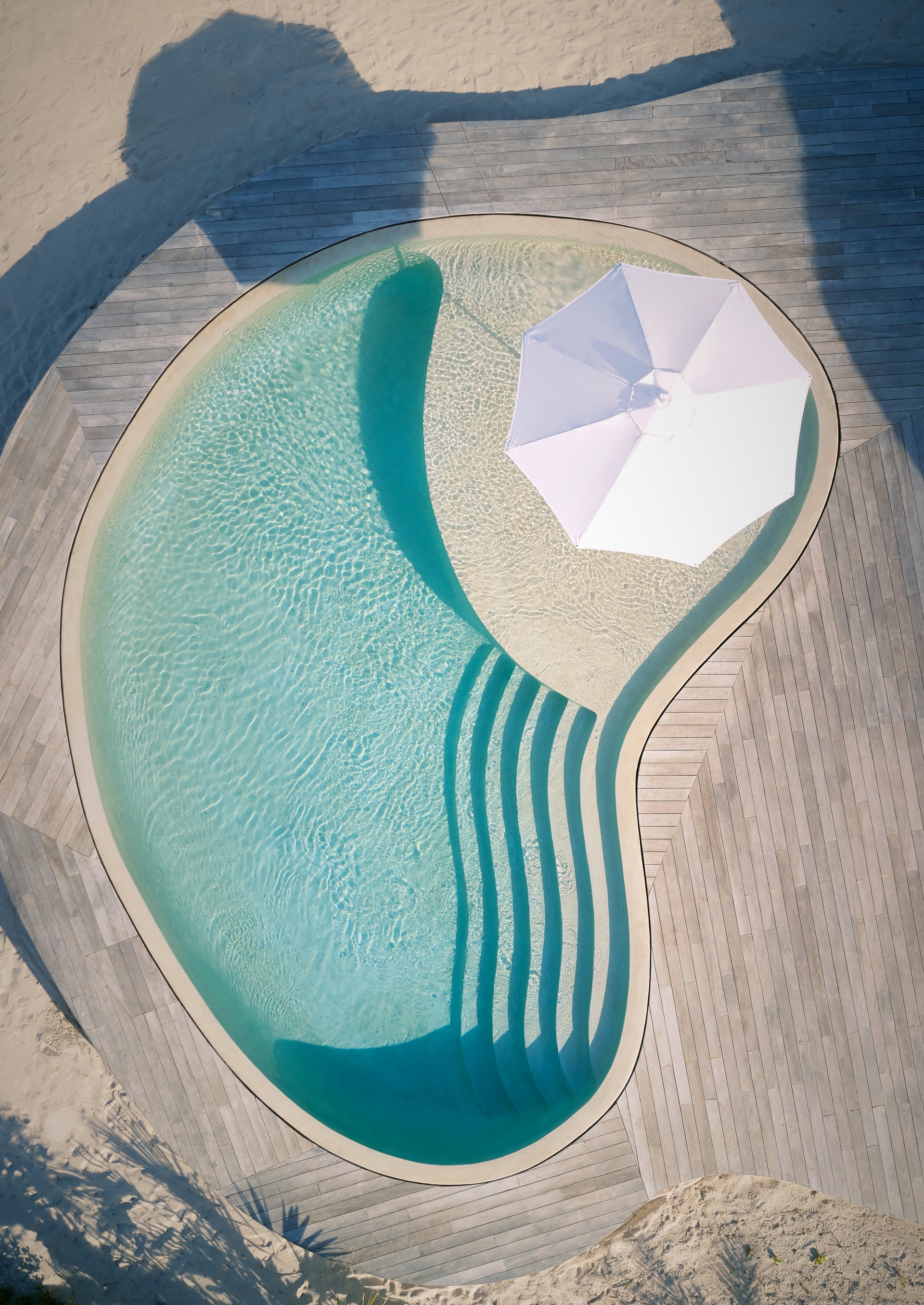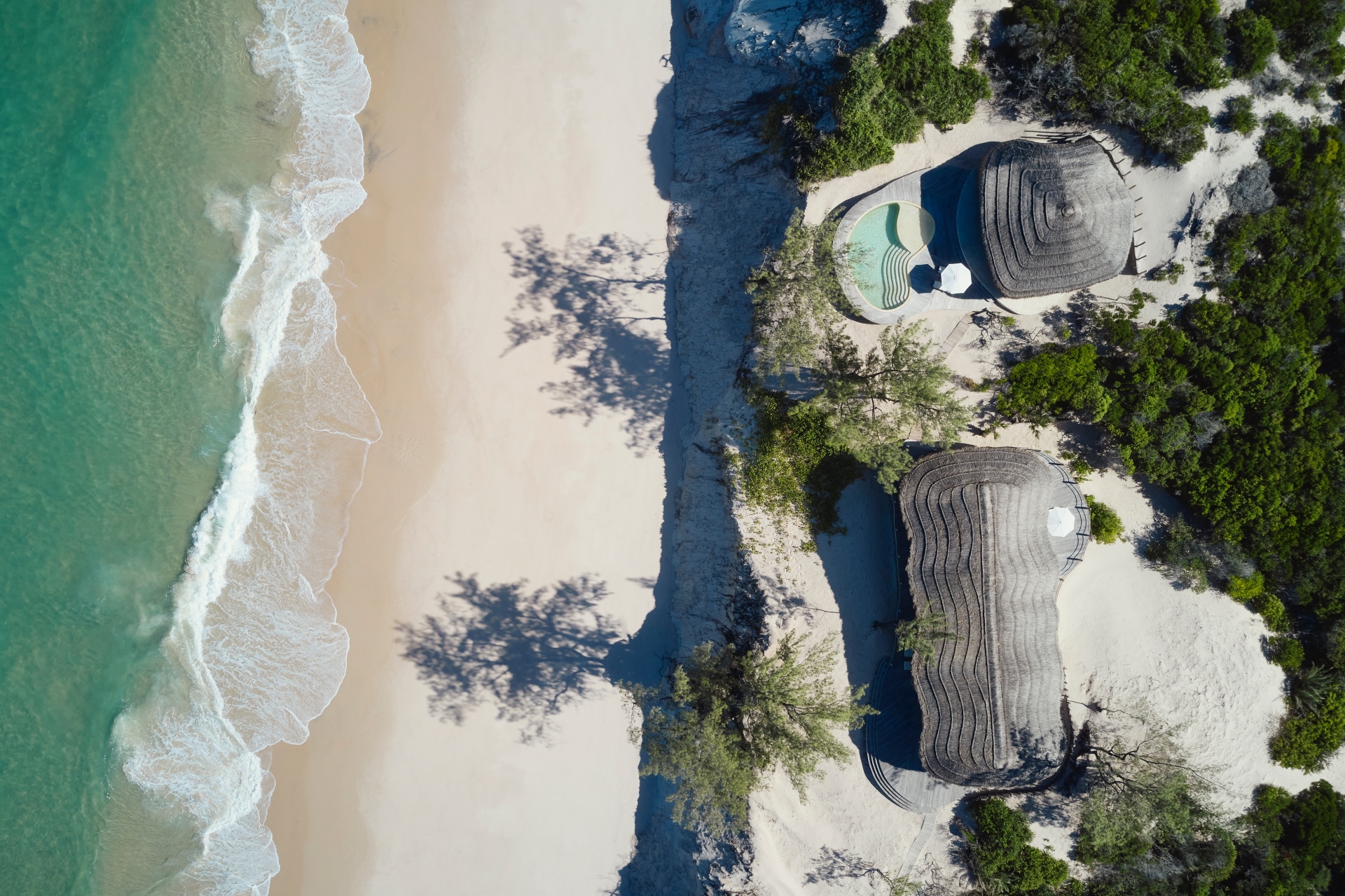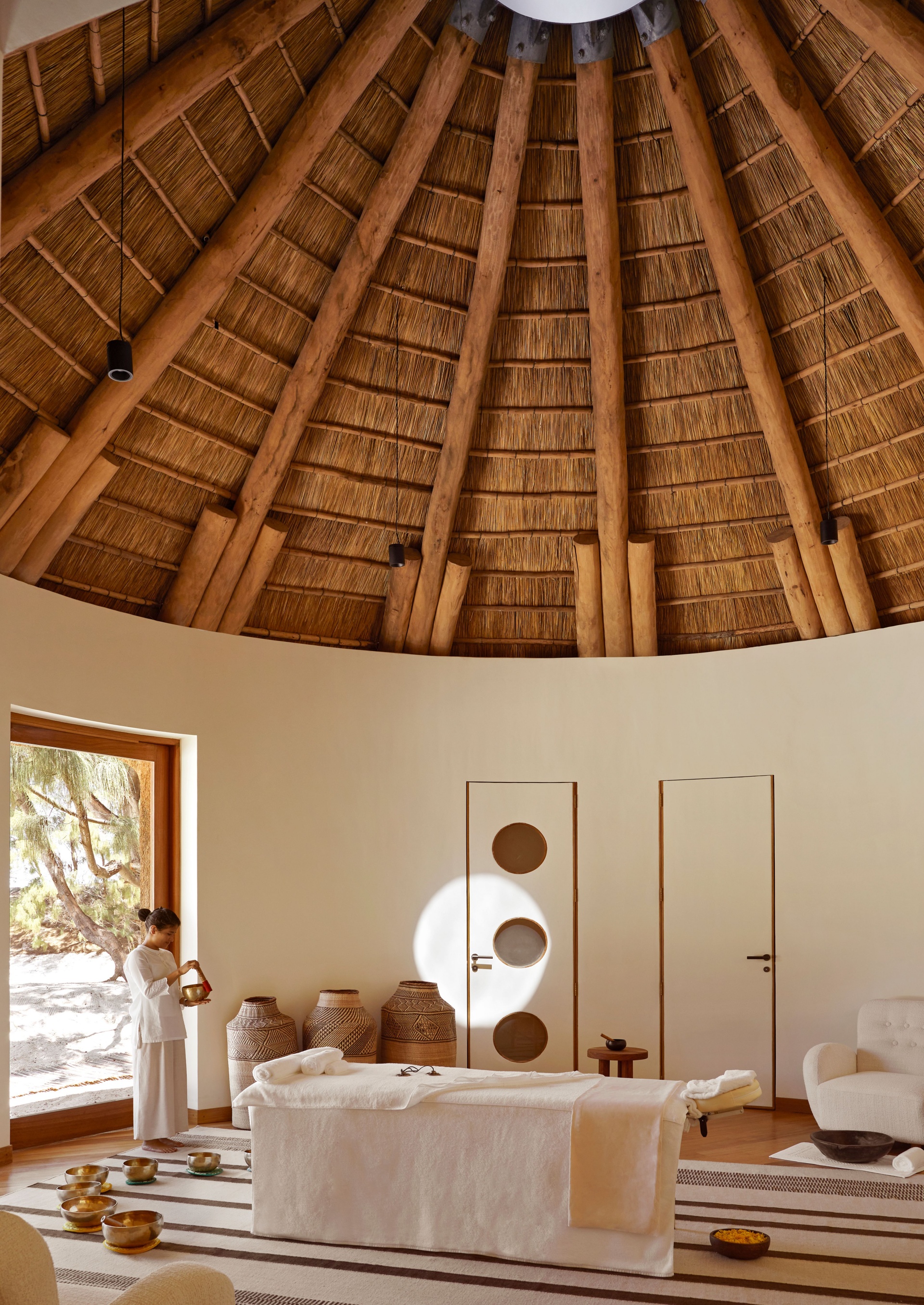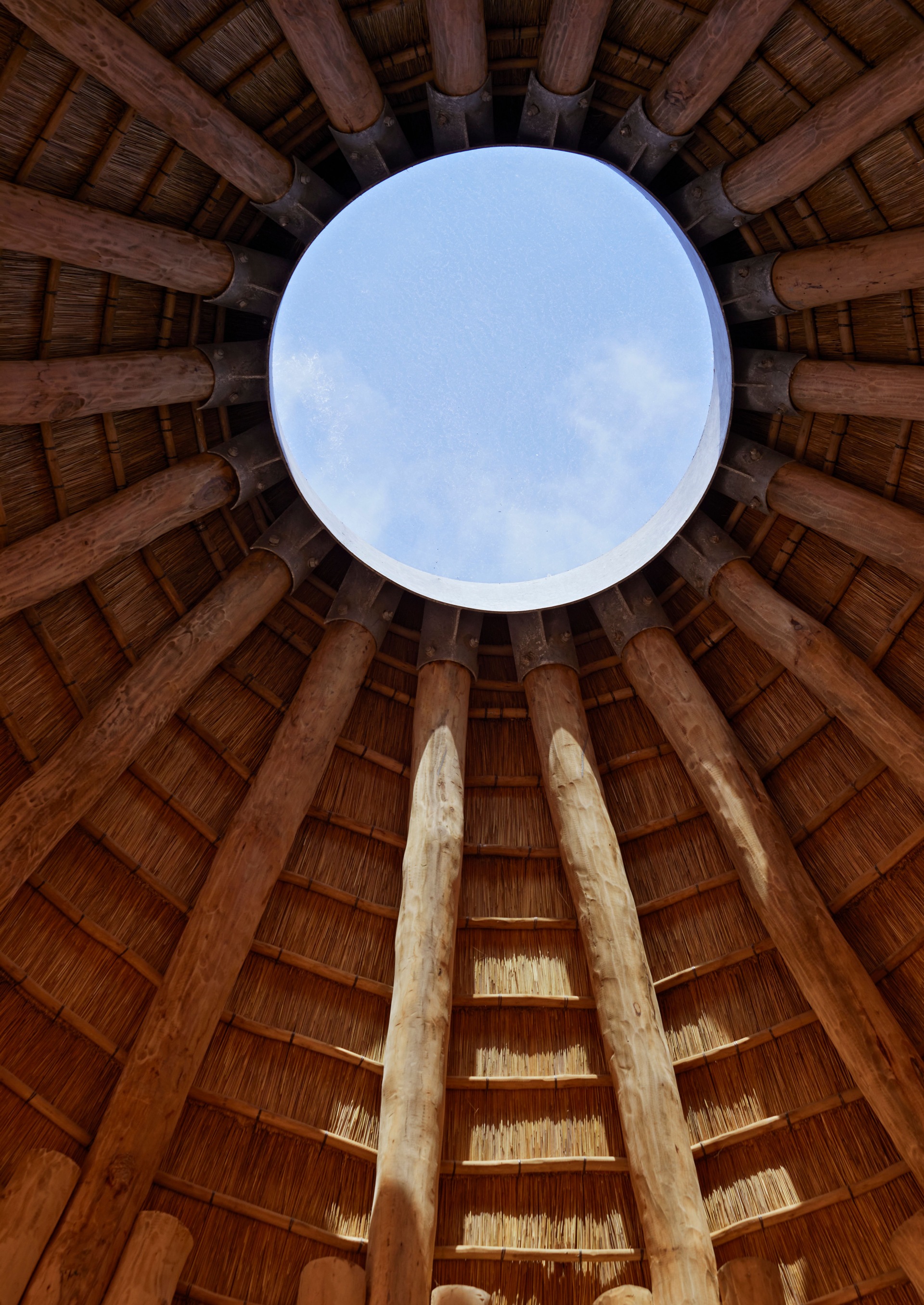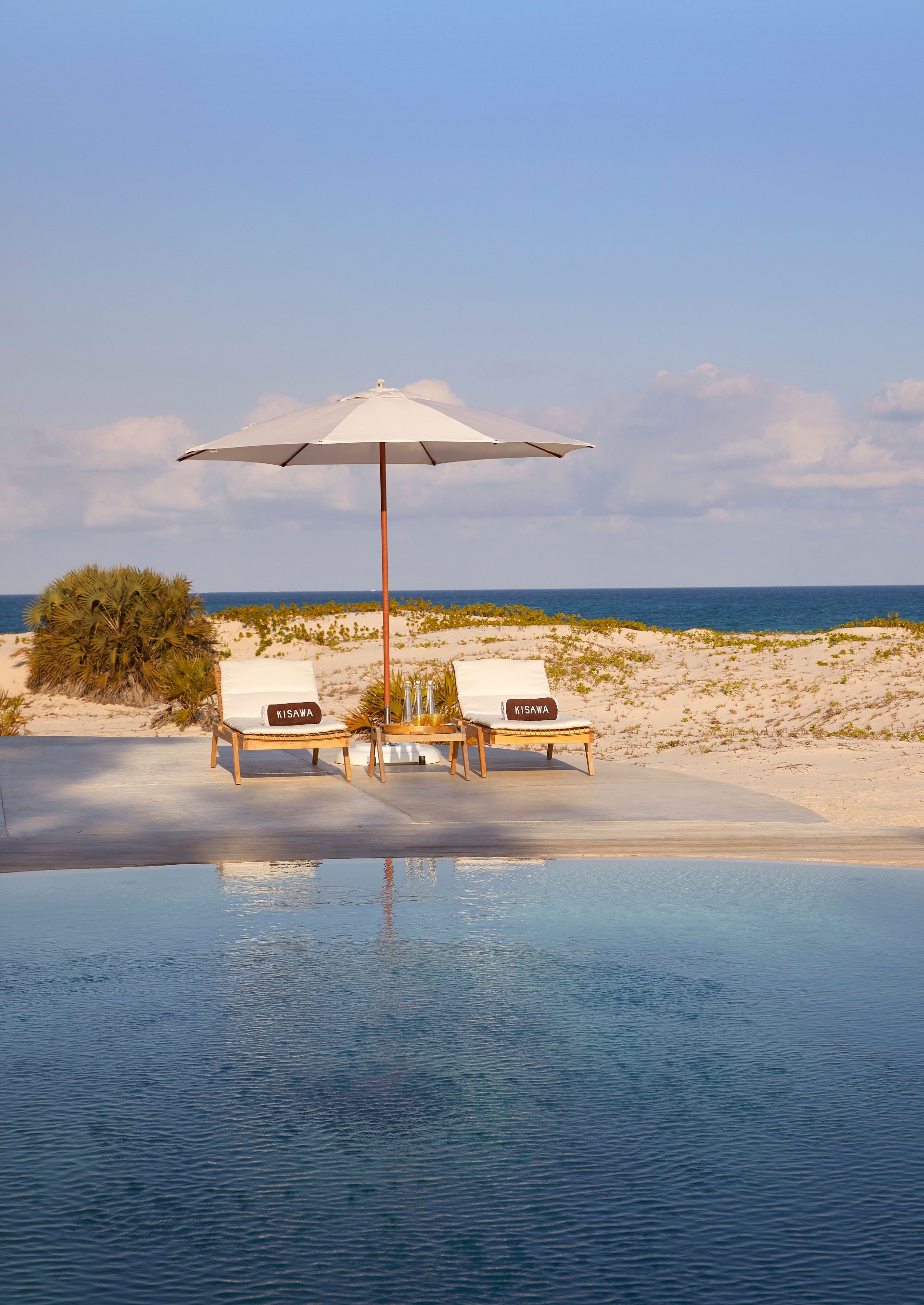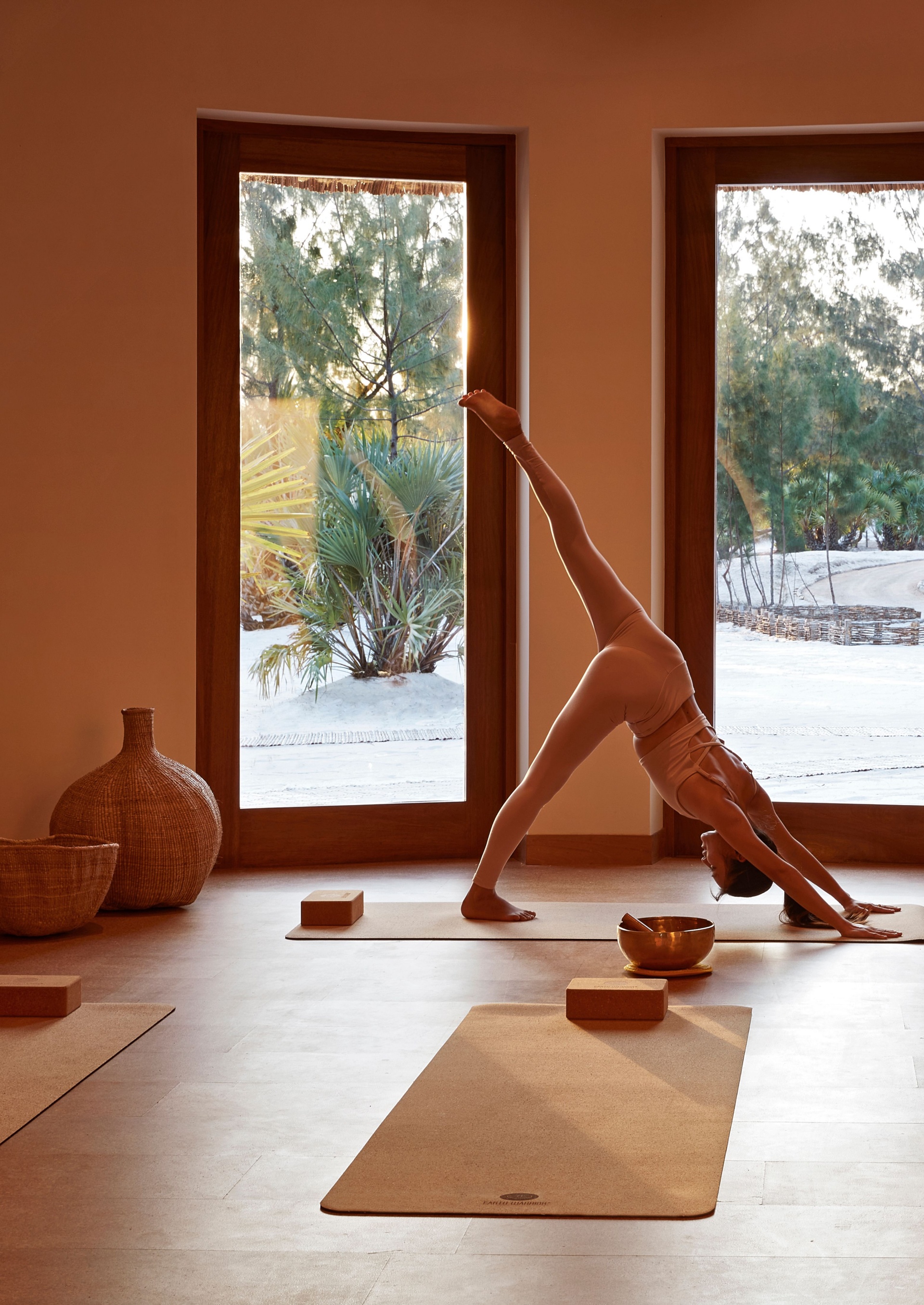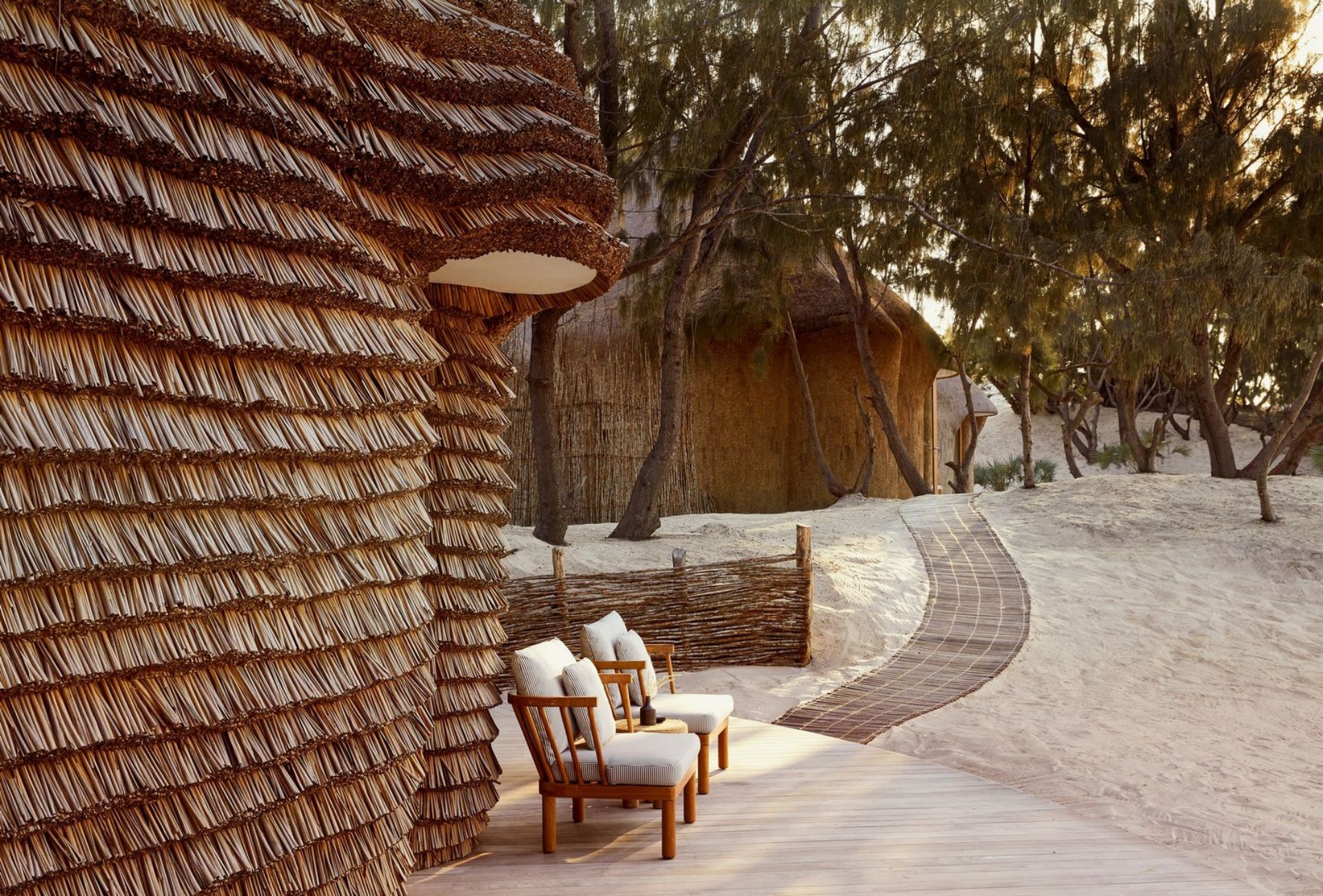 Careful decisions that serve to protect nature are paramount - born out of a desire to blend in, rather than interrupt - thus treading the lightest possible footprint on the land, with no heavy machinery used. Kisawa's approach to craftsmanship and commissions are designed to involve and create work for as many people from Benguerra and the neighbouring islands as possible. The skilled work of local weavers, thatchers, carpenters and textile makers is showcased with pride. Celebrating the rich cultural history of the continent, unique art and antiques are sourced from across Africa, ensuring the preservation of heritage artefacts and their remaining provenance within the continent. These valuable works sit alongside locally made bespoke furniture, all coming together to provide a thoughtful and authentic sense of place, and a connection with the natural environment. Colourful patterns and prints, evocative of the region, add a graphic element and intrigue while contrasting textures provide layers of tactility and patina.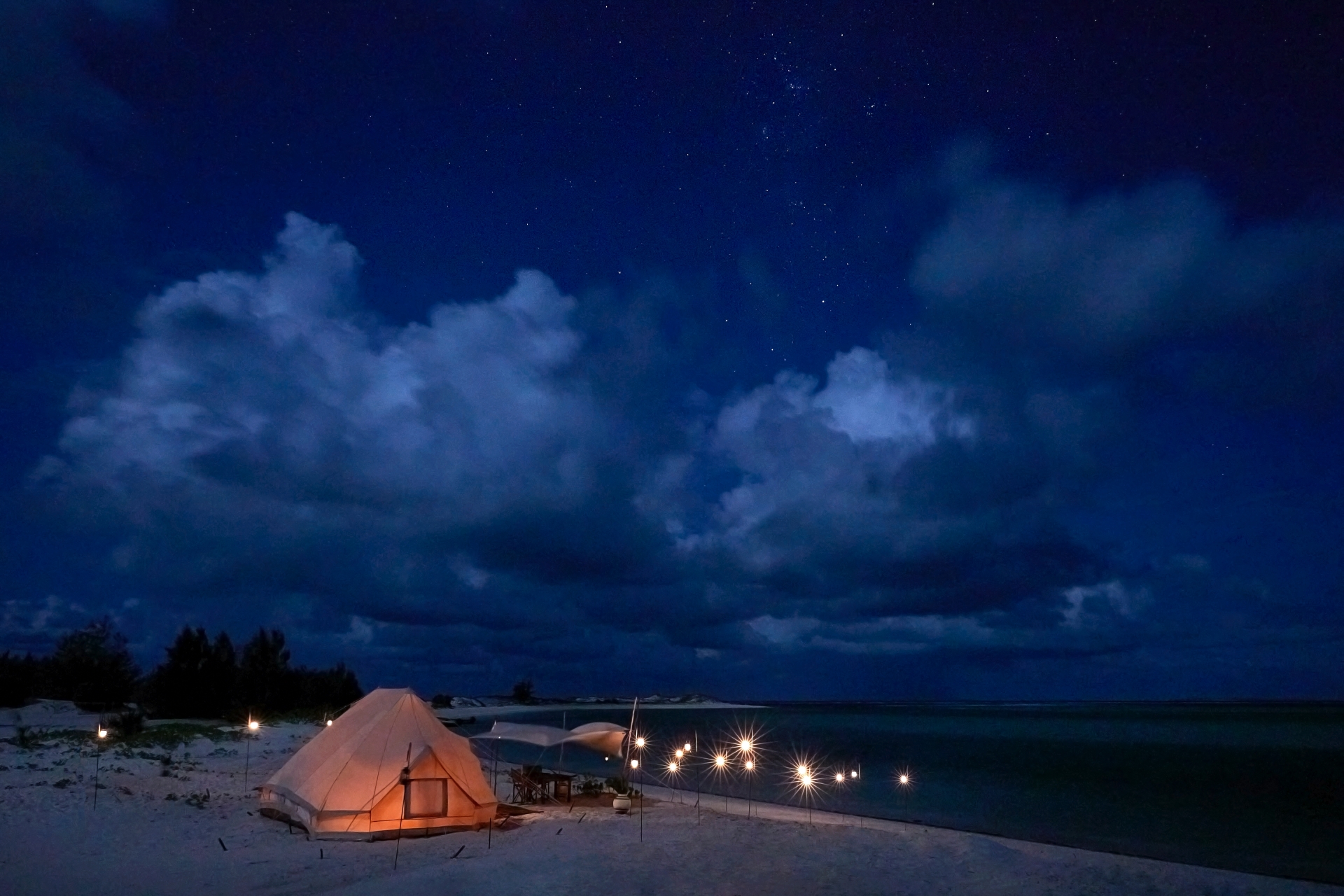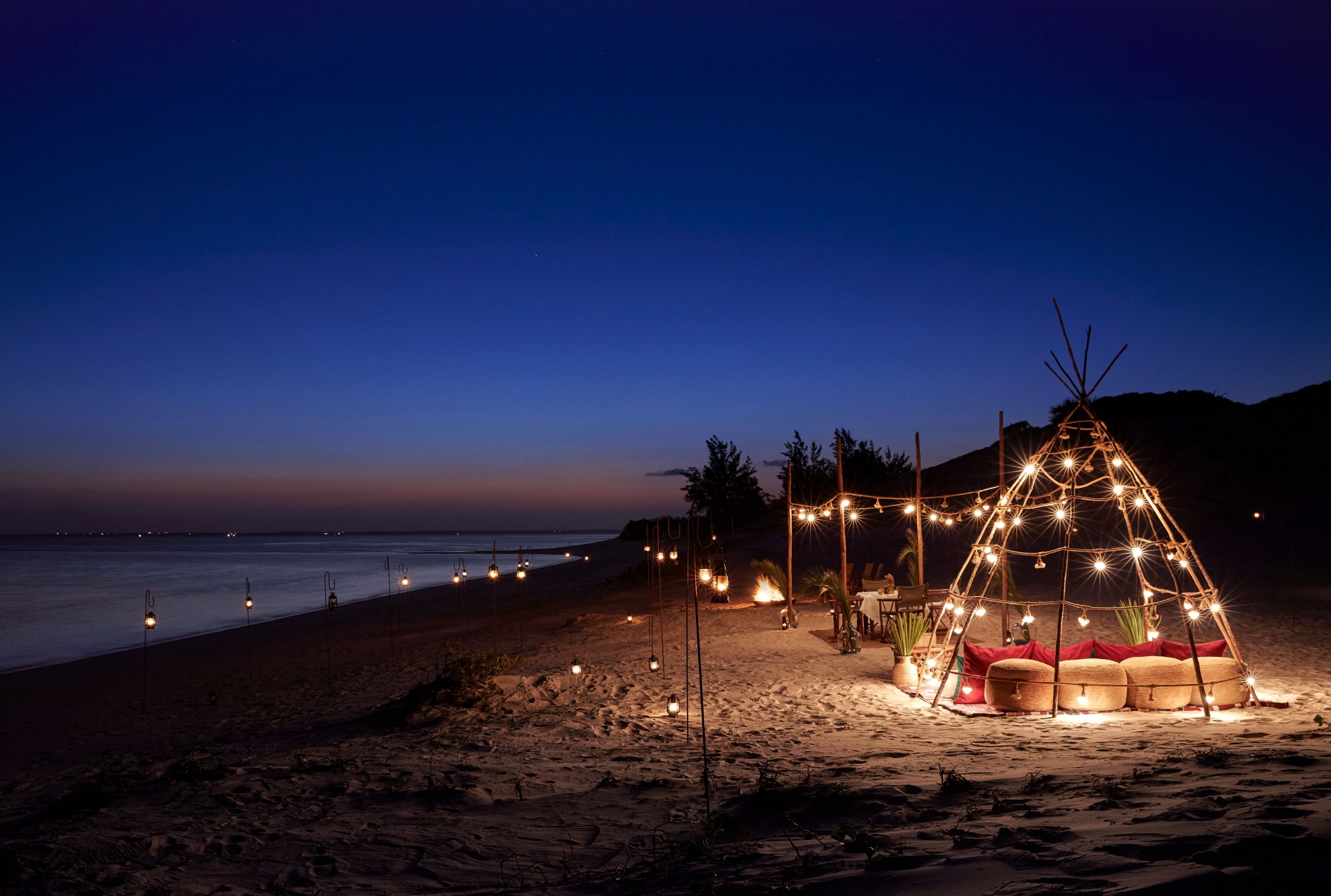 PEOPLE
The bond between people and place runs intrinsically throughout Kisawa, where Nina and the team have invested significantly in the community and looked to them for guidance and inspiration at every level. 80% of the construction workforce were from Benguerra Island, half of which were women, and today, Kisawa is run by a passionate team of 220 staff, with 90% of the operational team from Africa and the remainder combining various expertise from around the world.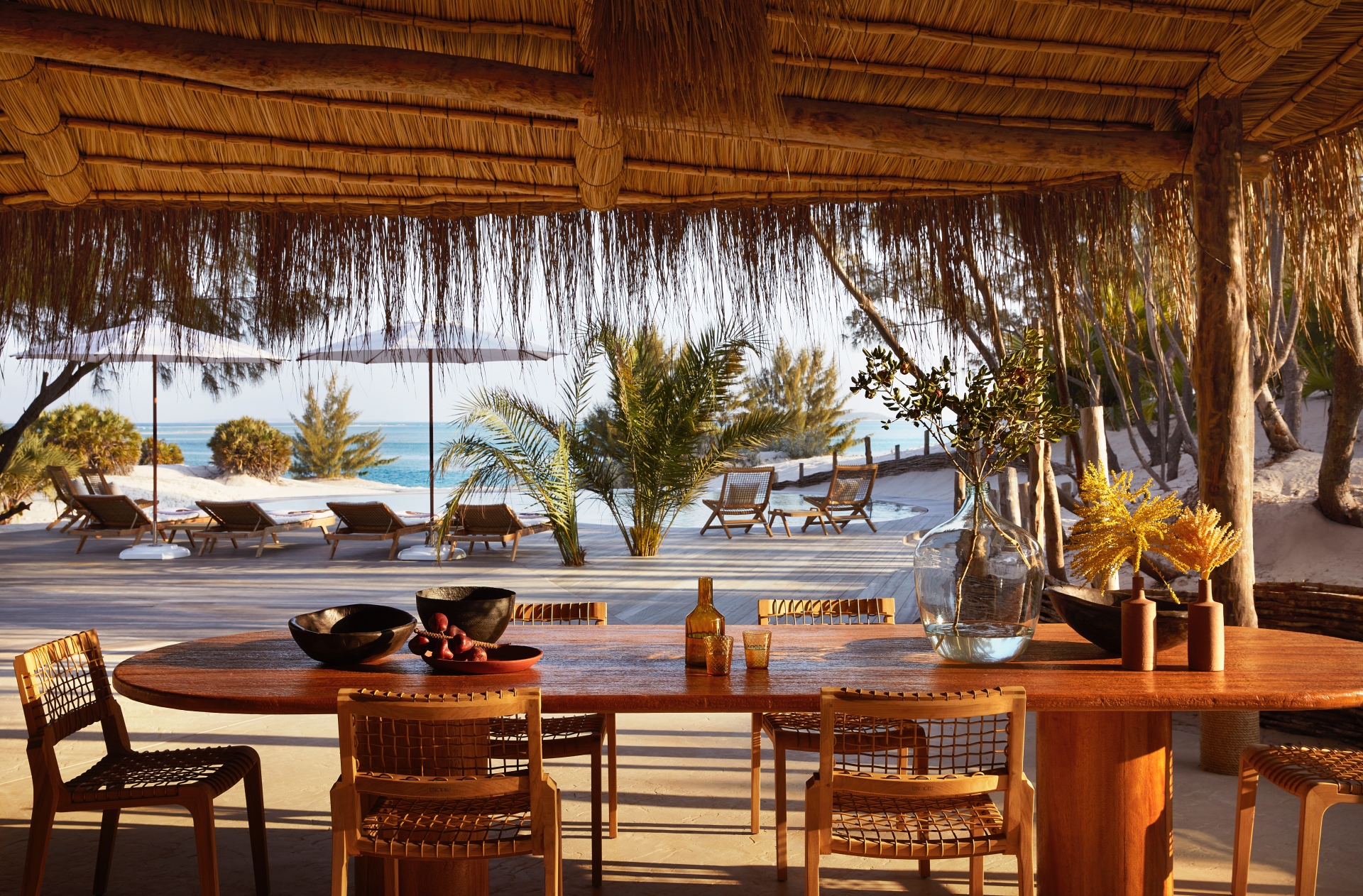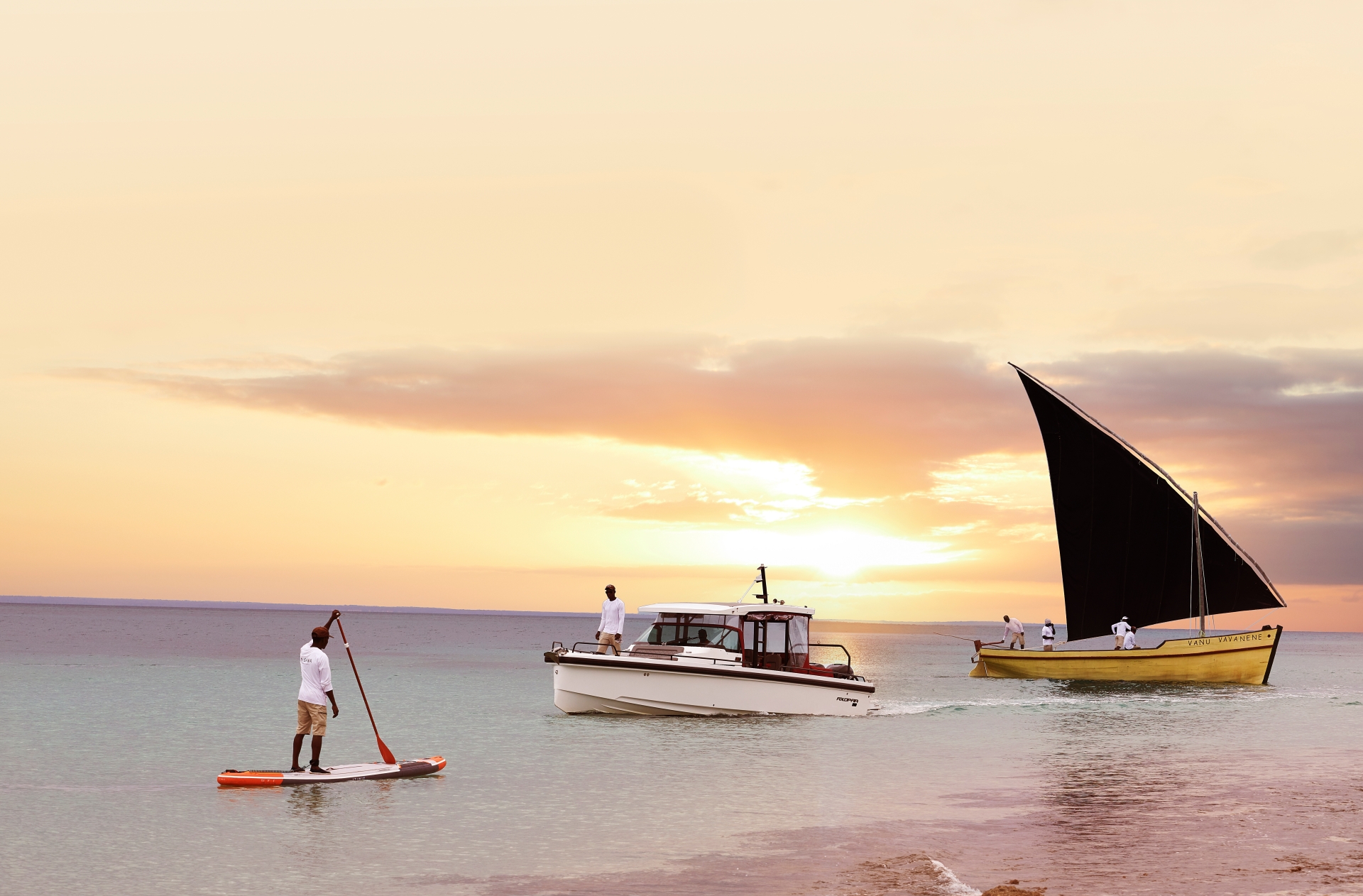 DINING AND WELLNESS
At the heart of the sanctuary, guests discover shared spaces dedicated to dining, relaxation and wellbeing, along with an expansive Natural Wellness Center. Located amongst dunes at the heart of the sanctuary, the Natural Wellness Center offers guests individual treatments or personalised programmes rooted in Ayurvedic medicine, in collaboration with the guest's private chef and the broader Kisawa team. A state of the art Japanese Iyashi dome sauna uses gentle infrared heat to promote healing. Within the fully equipped gym, Pilates reformers are available for guests to use alone or with expert tuition.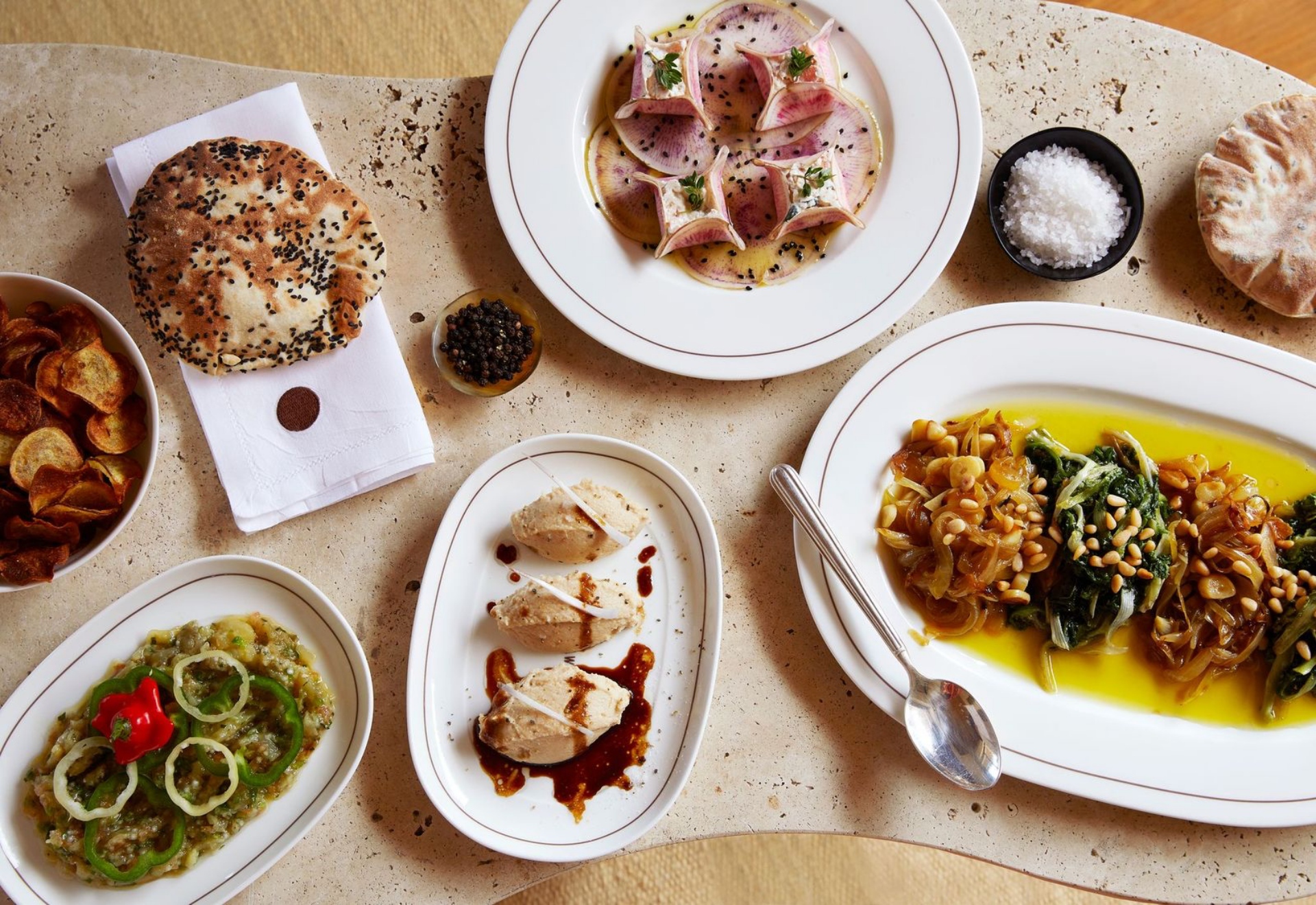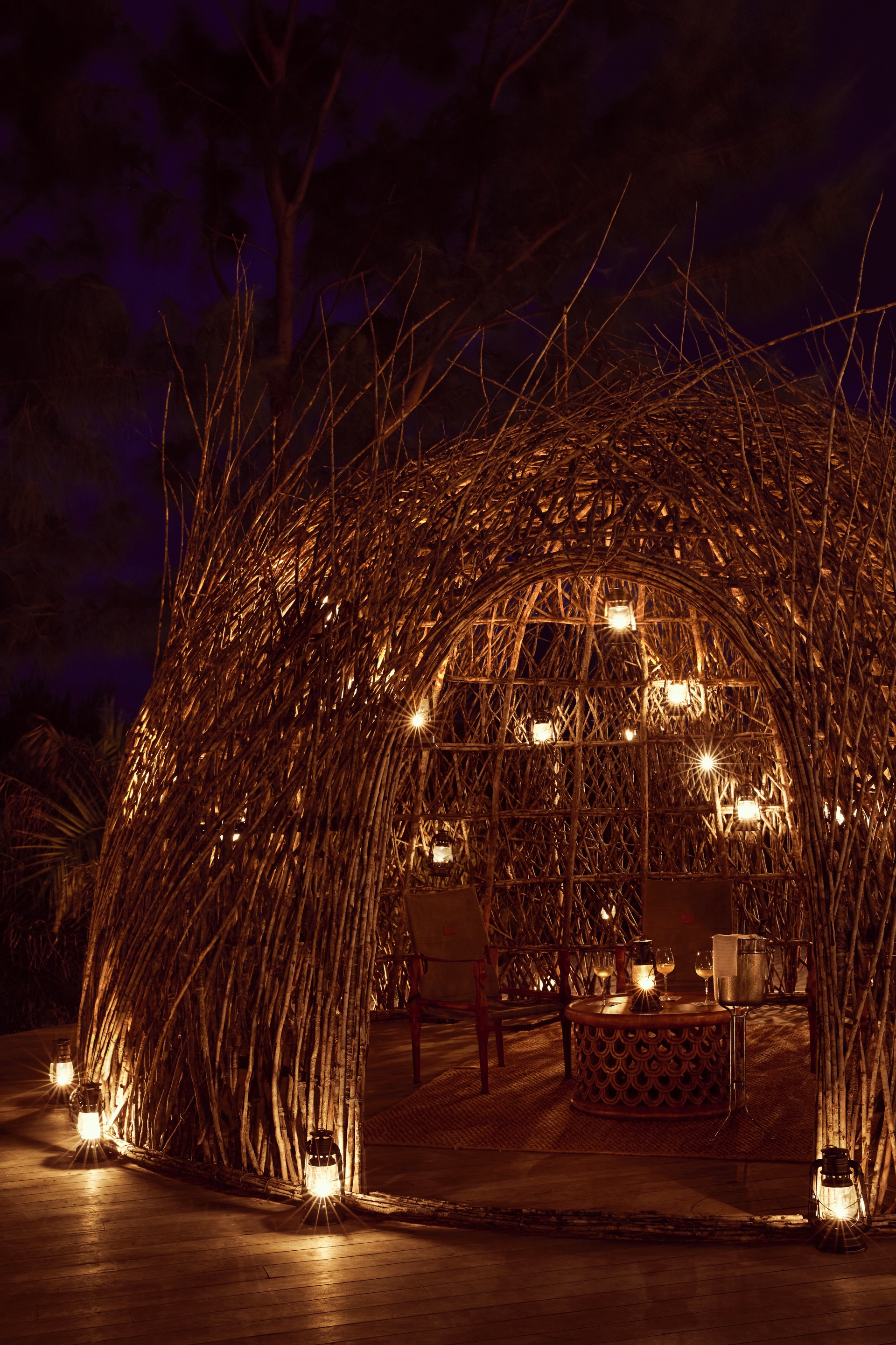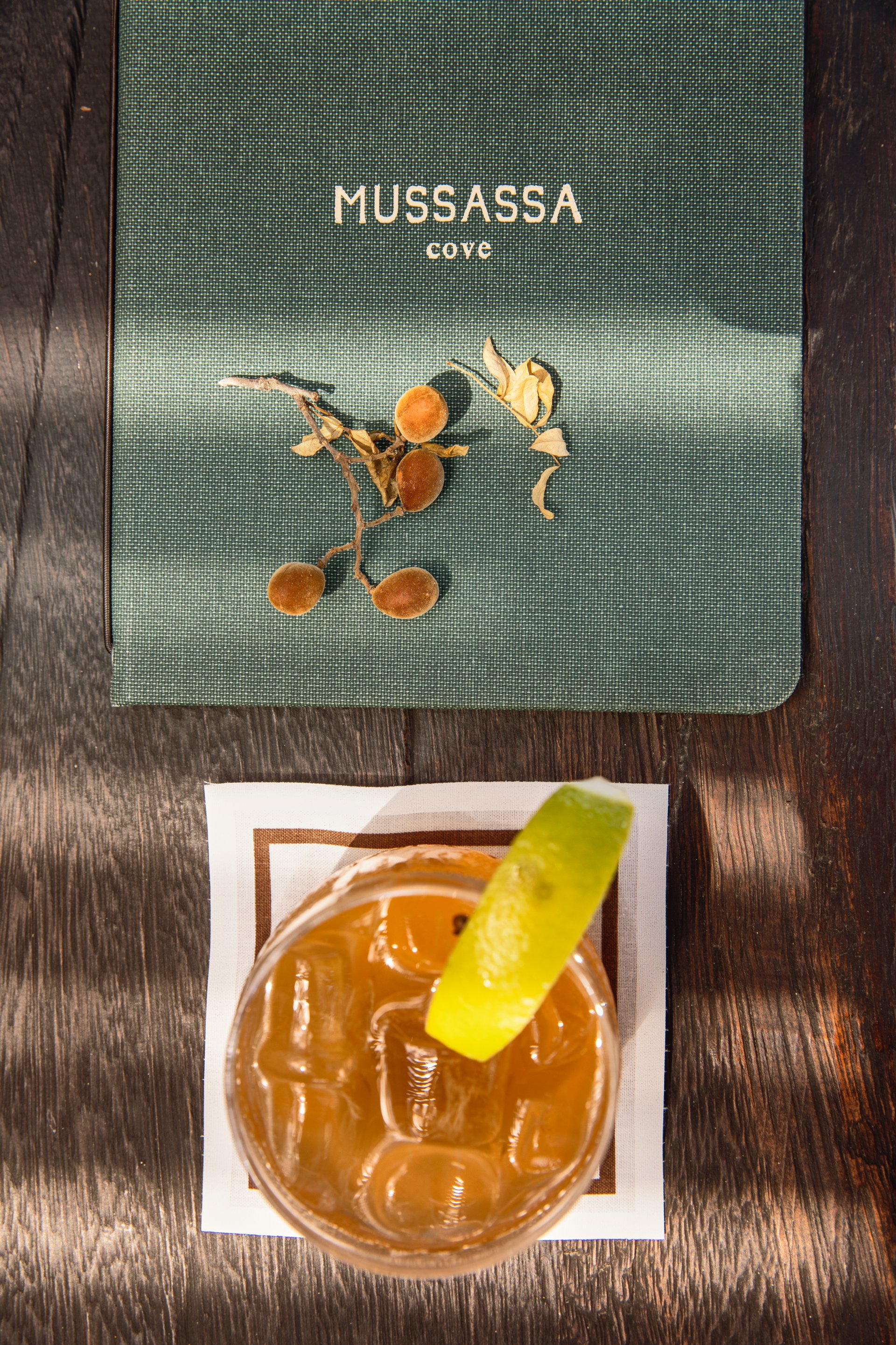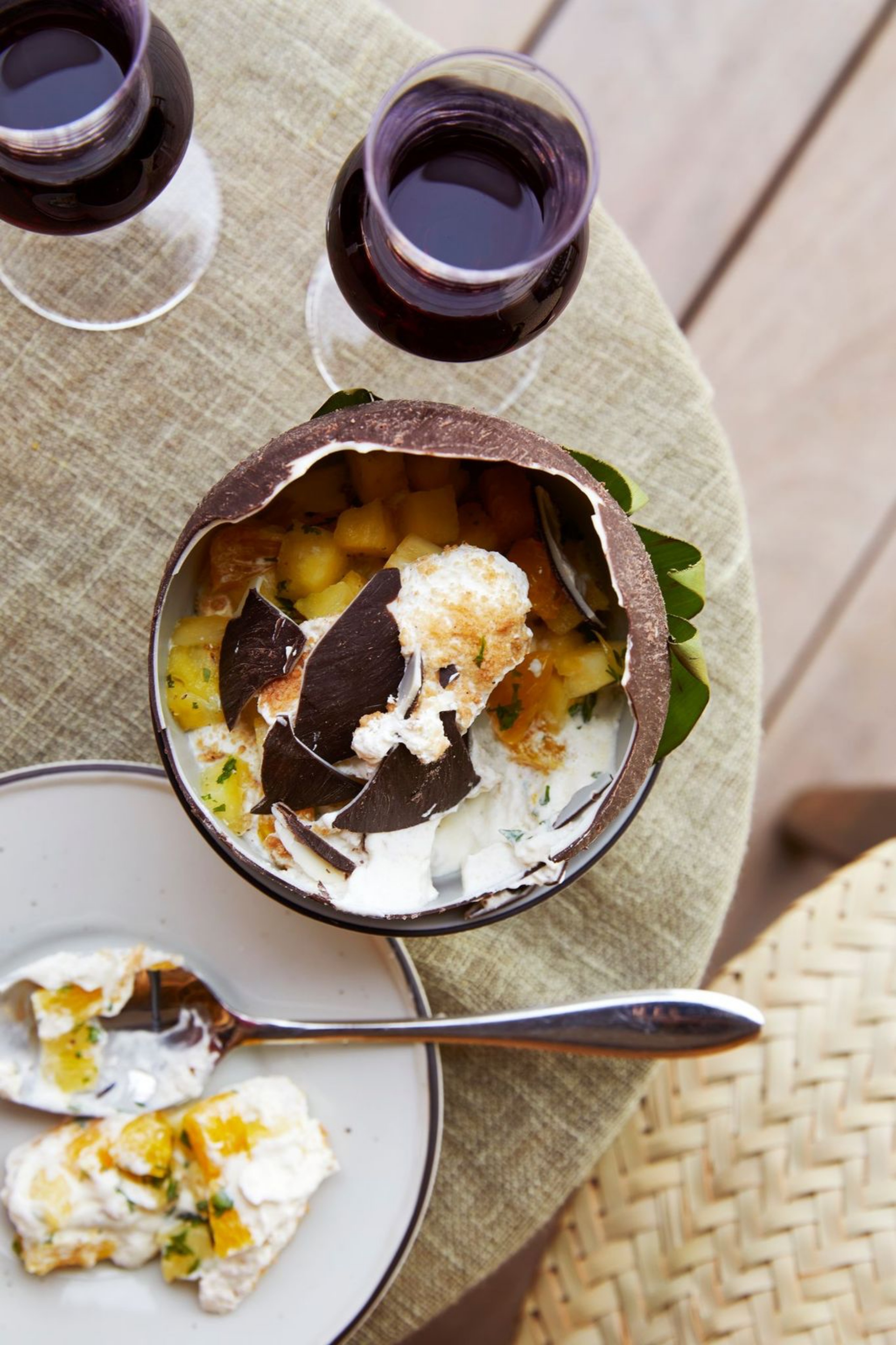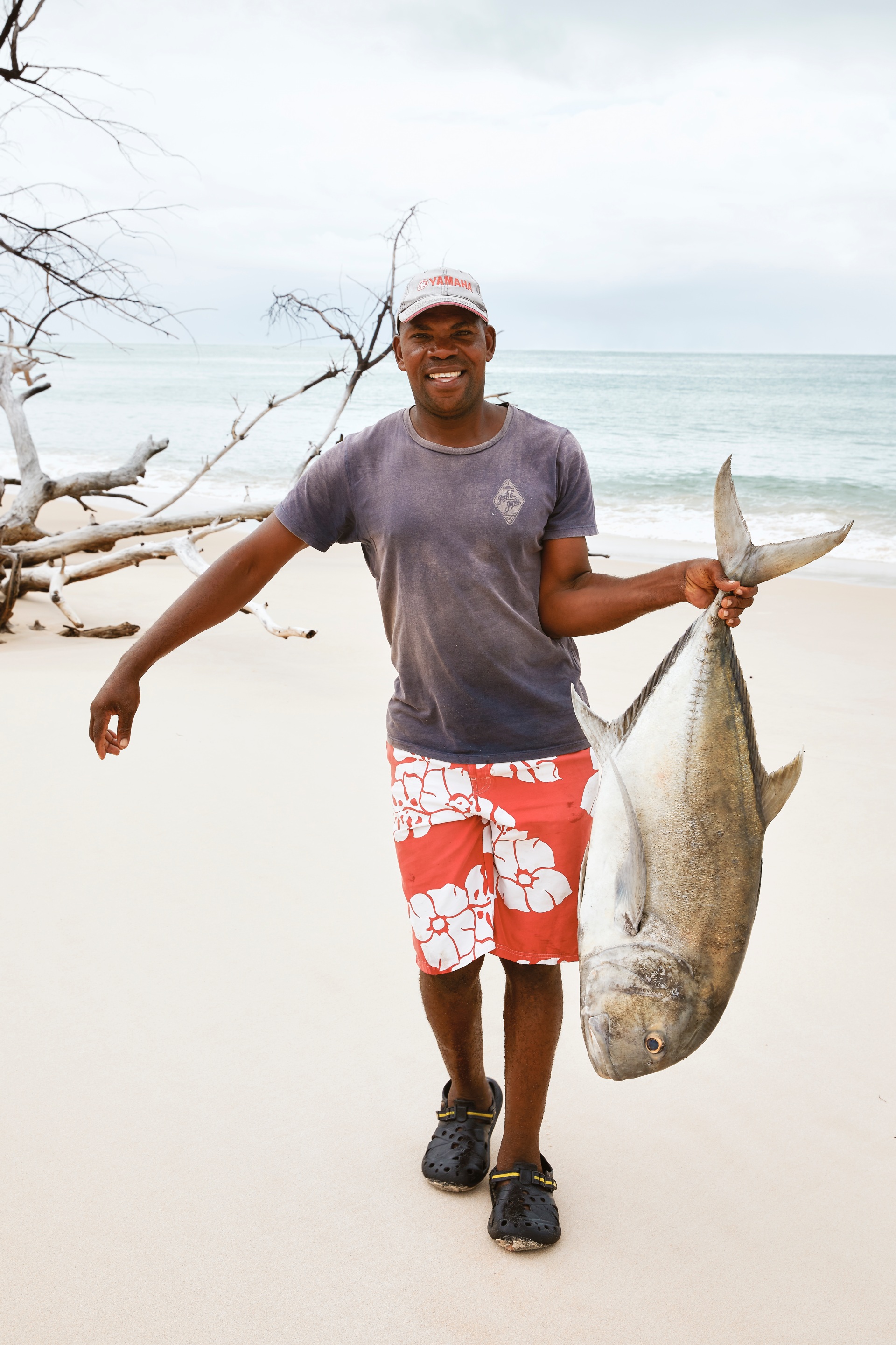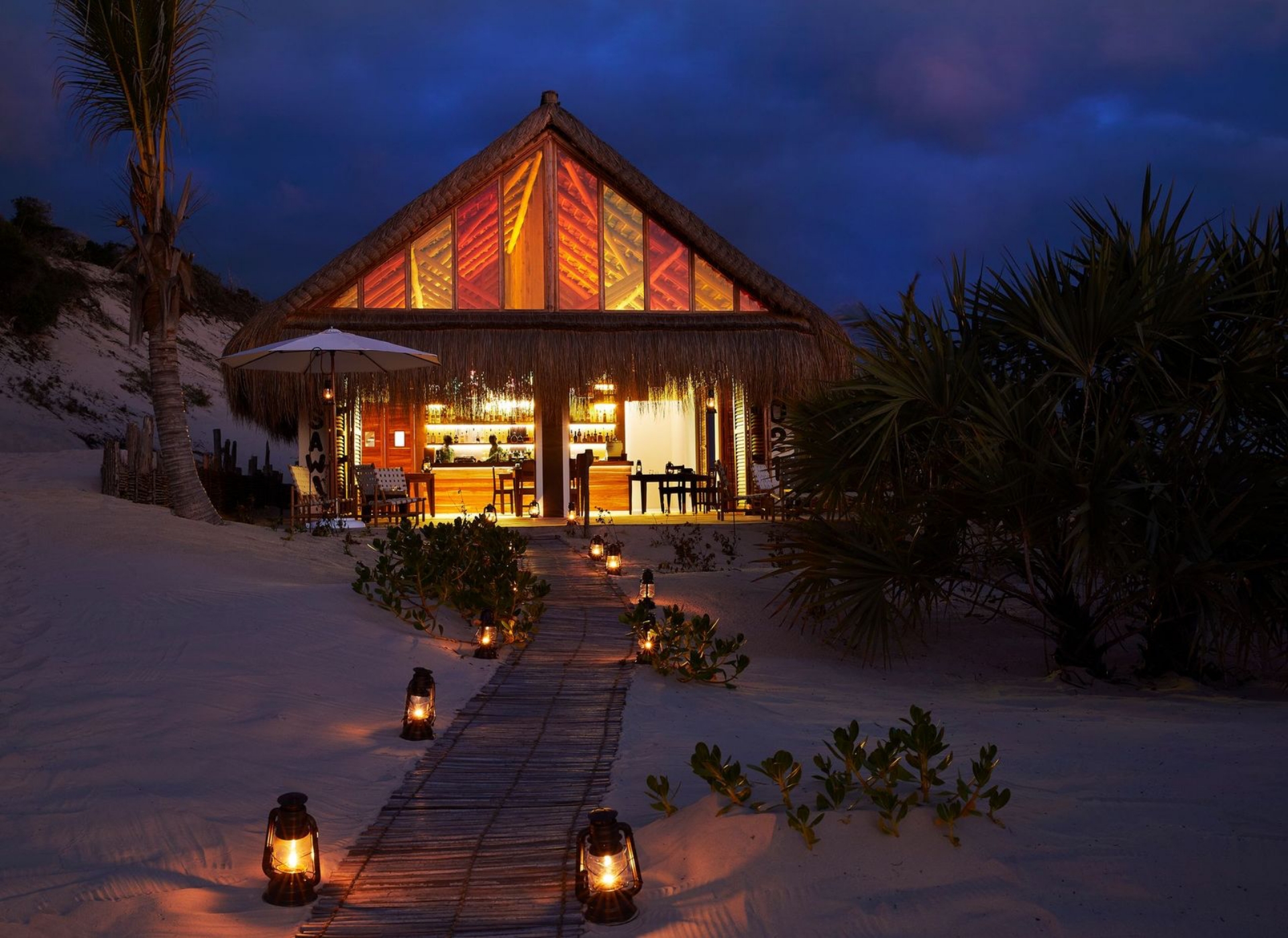 Throughout the seven culinary locations at Kisawa, the ethos remains the same; a commitment to sanctuary-grown produce, the practice of organic, seasonal gardening methods, operating a zero-waste policy and using no processed ingredients. Kisawa has built a network of farmers and producers ensuring fresh local produce daily. The multiple venues, including the Main Terrace, Baracca and two Mussassas, offer a wide variety of dishes, with a focus on Mozambican and African flavours, including an ever-changing array of seafood inspired by daily conversations with local fishermen.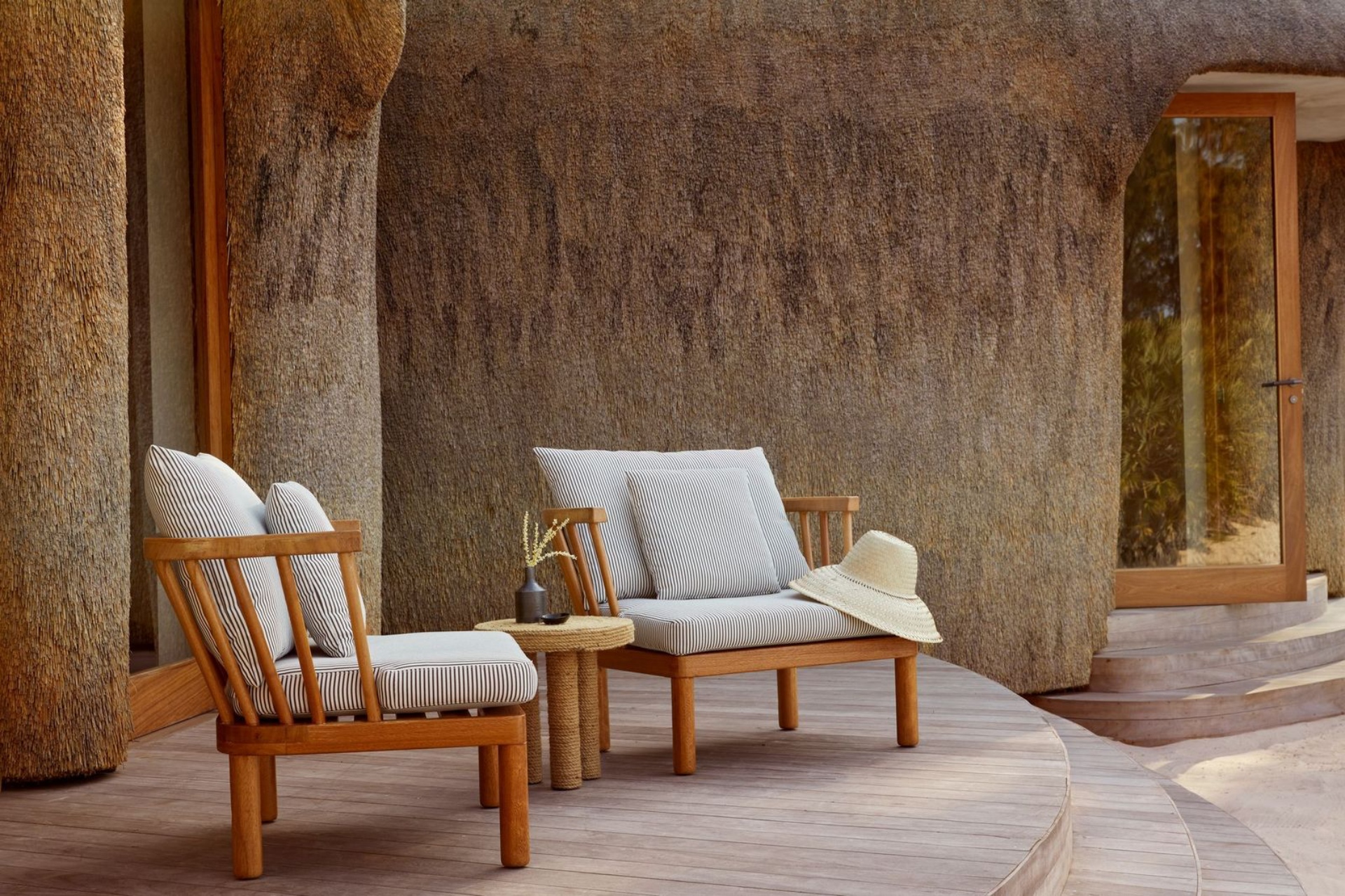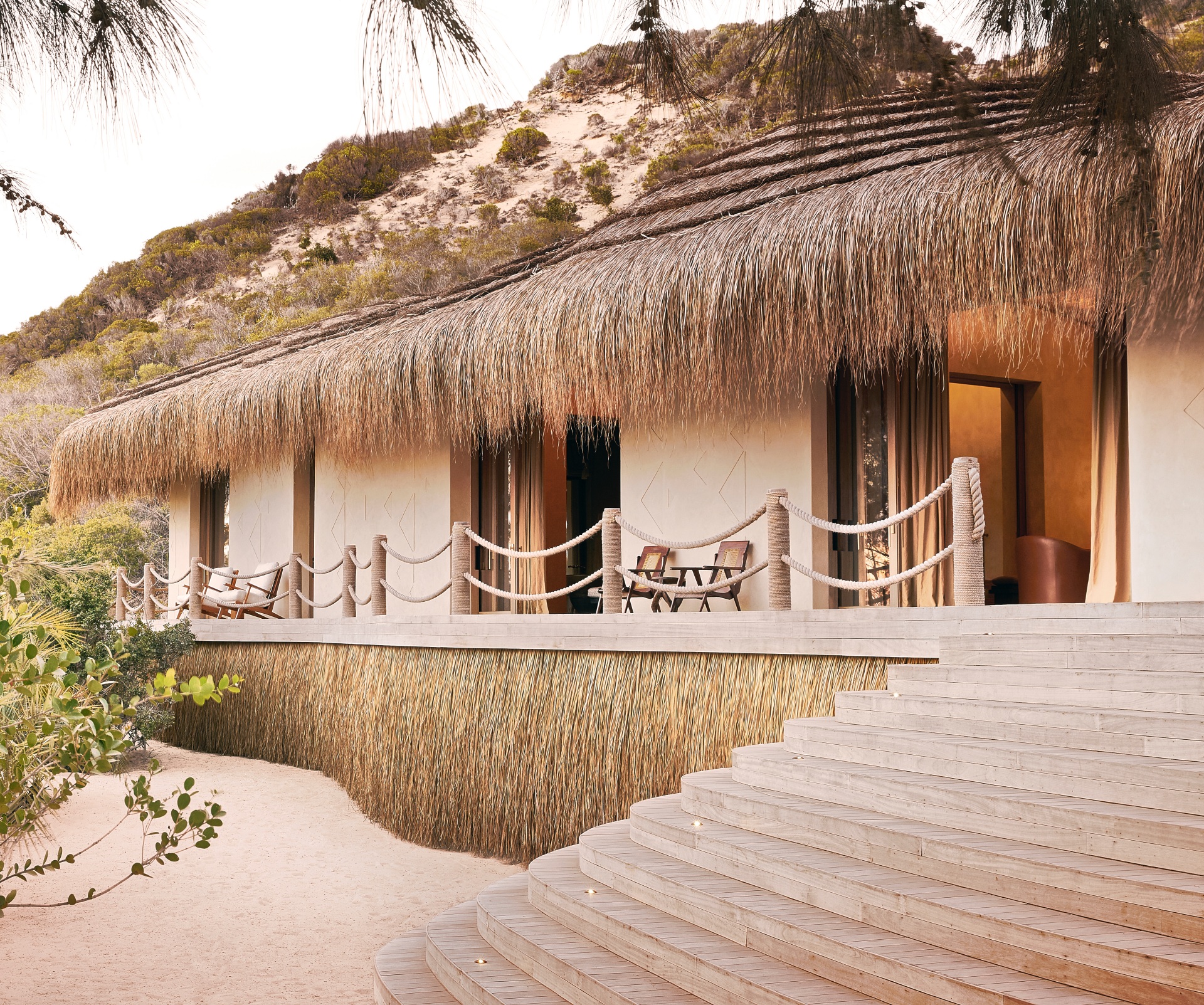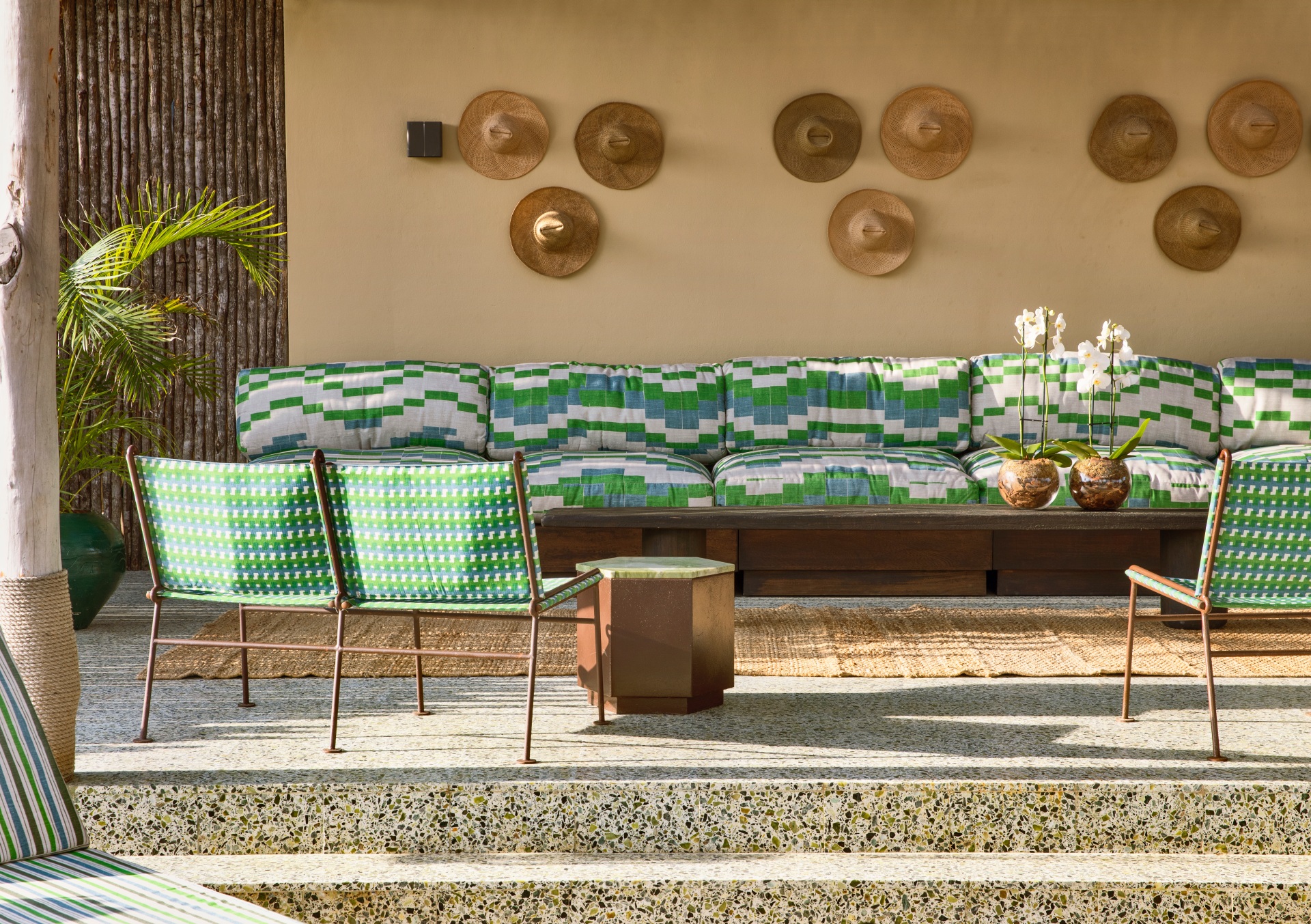 RESORT TO RESEARCH
In addition to founding Kisawa Sanctuary, Nina launched its sister property, the Bazaruto Center for Scientific Studies (BCSS - also located on Benguerra Island); Africa's first permanent ocean observatory. Their parallel operations create a new, symbiotic business model whereby (for-profit) hospitality contributes directly to (non-profit) marine science and research. ]The data and knowledge output of BCSS informs the environmental decisions of the sanctuary, ranging from design choices and ocean awareness, to meaningful guest experiences - such as spending the day tagging sharks from the deck of the research vessel. Coined 'resort to research', this is an authentic, active, day-to-day relationship that allows for the harmonious existence of Kisawa Sanctuary and BCSS. The pairing of cultural celebration and environmental conservation at Kisawa presents a new, forward-looking narrative for both Mozambique and island escapes.