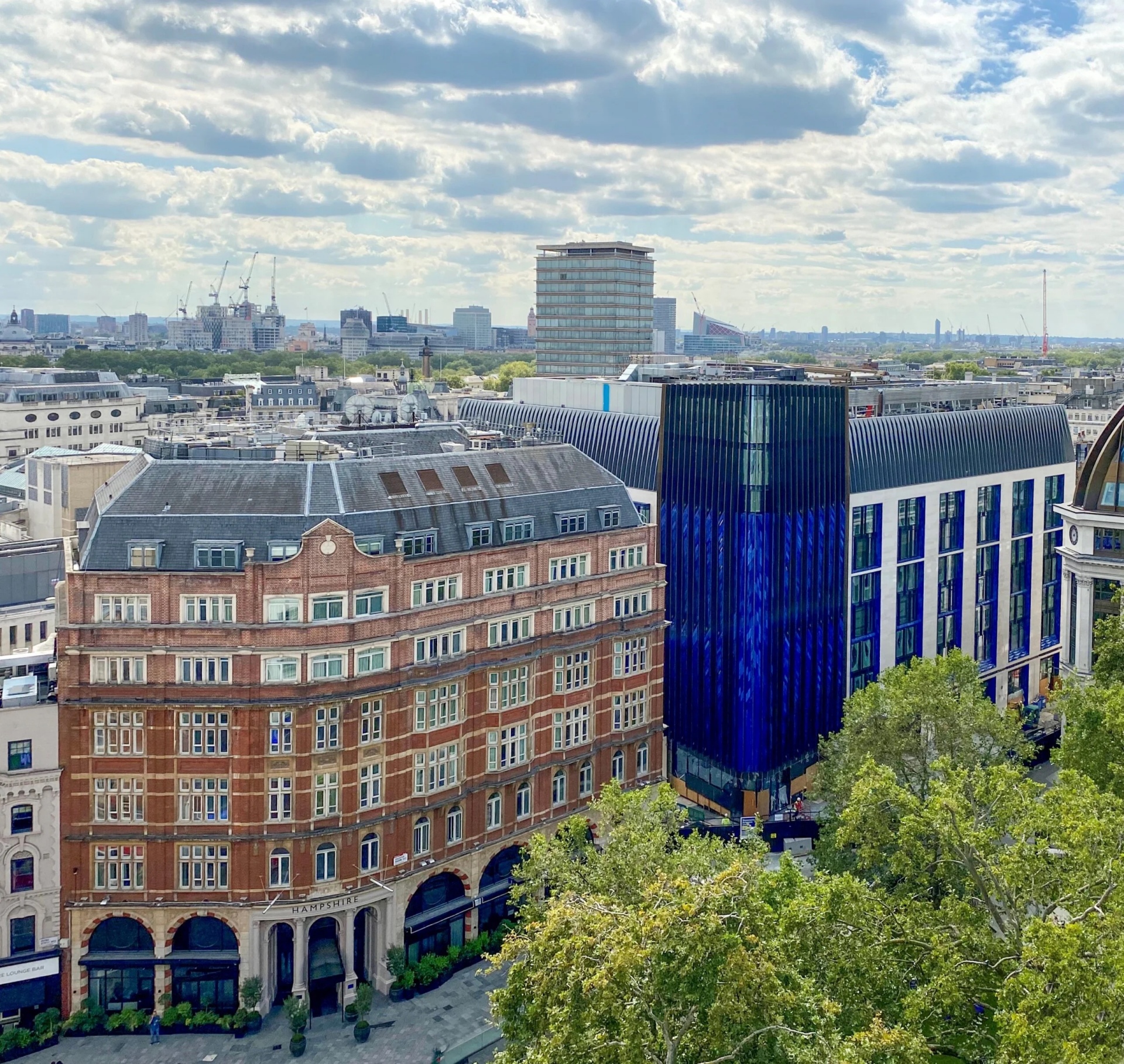 It's a stunning scene where mellowed down jewel tones, forest greens, mellow yellows, deep reds, shades of blue, brass, warm woods, lacquer, marbles, suede, knotted rope, reflective surfaces, textures and pattern work together to make a harmonious whole while respecting the neighbourhood and history of the area. With a prevailing sense of fun and a theatrical nod, statuettes reminiscent of the "Oscars", and an incredible attention to detail, The Londoner embraces design. Dubbed the world's first "Super Boutique" hotel, The Londoner has an intimate and individual feel despite its staggering scale - it is spread over sixteen storeys with 350 bedrooms and 35 suites, six concept eateries and bars, including a rooftop bar, an underground tavern, a 24-hour private guest residence, an urban wellness retreat, two screening rooms, seven meeting and event spaces, and a magnificent ballroom. The new landmark is a gleaming eight-storey bronze, zinc, Portland stone, and glass tower, wrapped in 15,000 faceted ultramarine faience tiles on the iconic entertainment epicentre Leicester Square in London's lively and exciting West End - the largest theatre district in the world.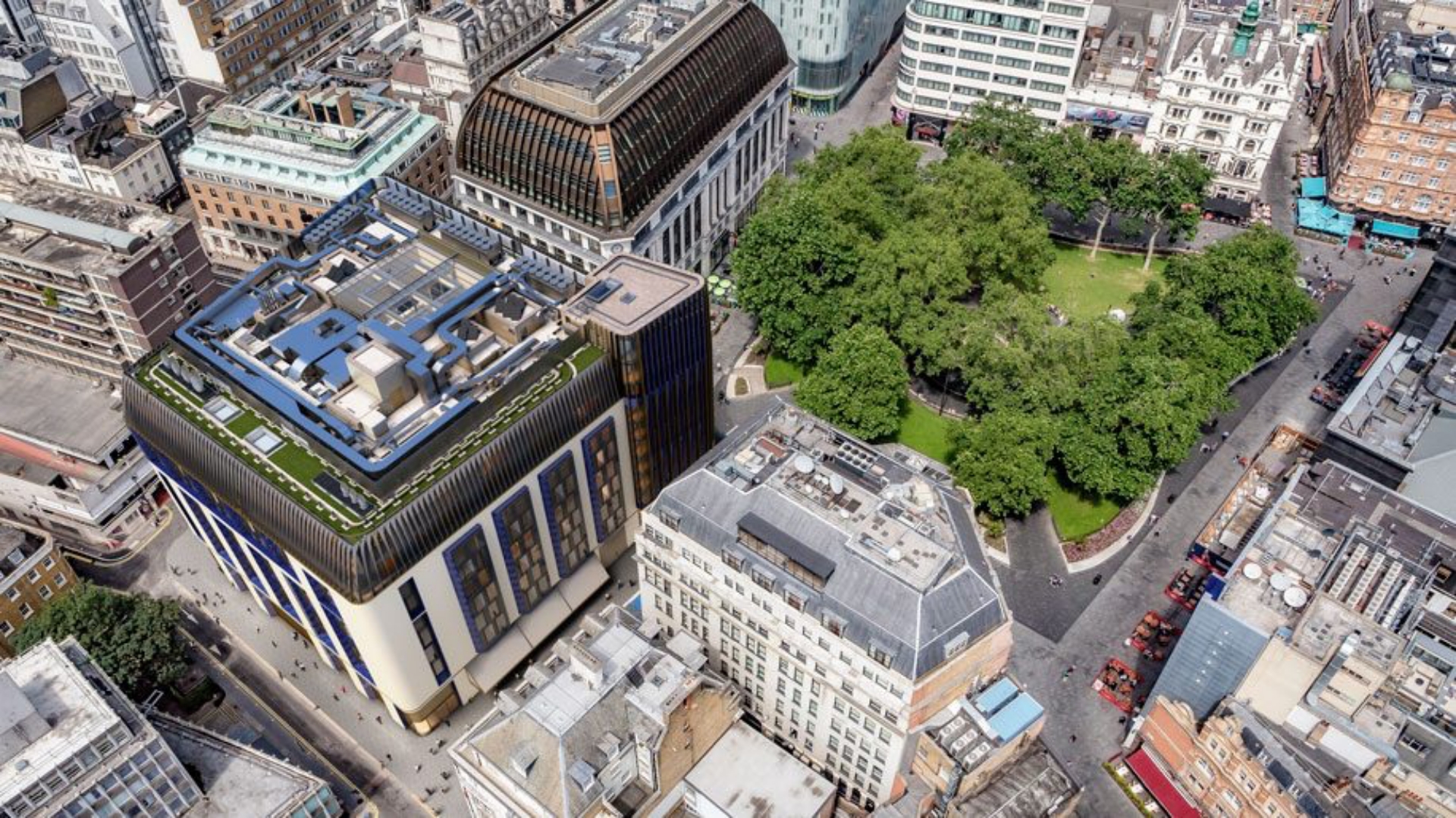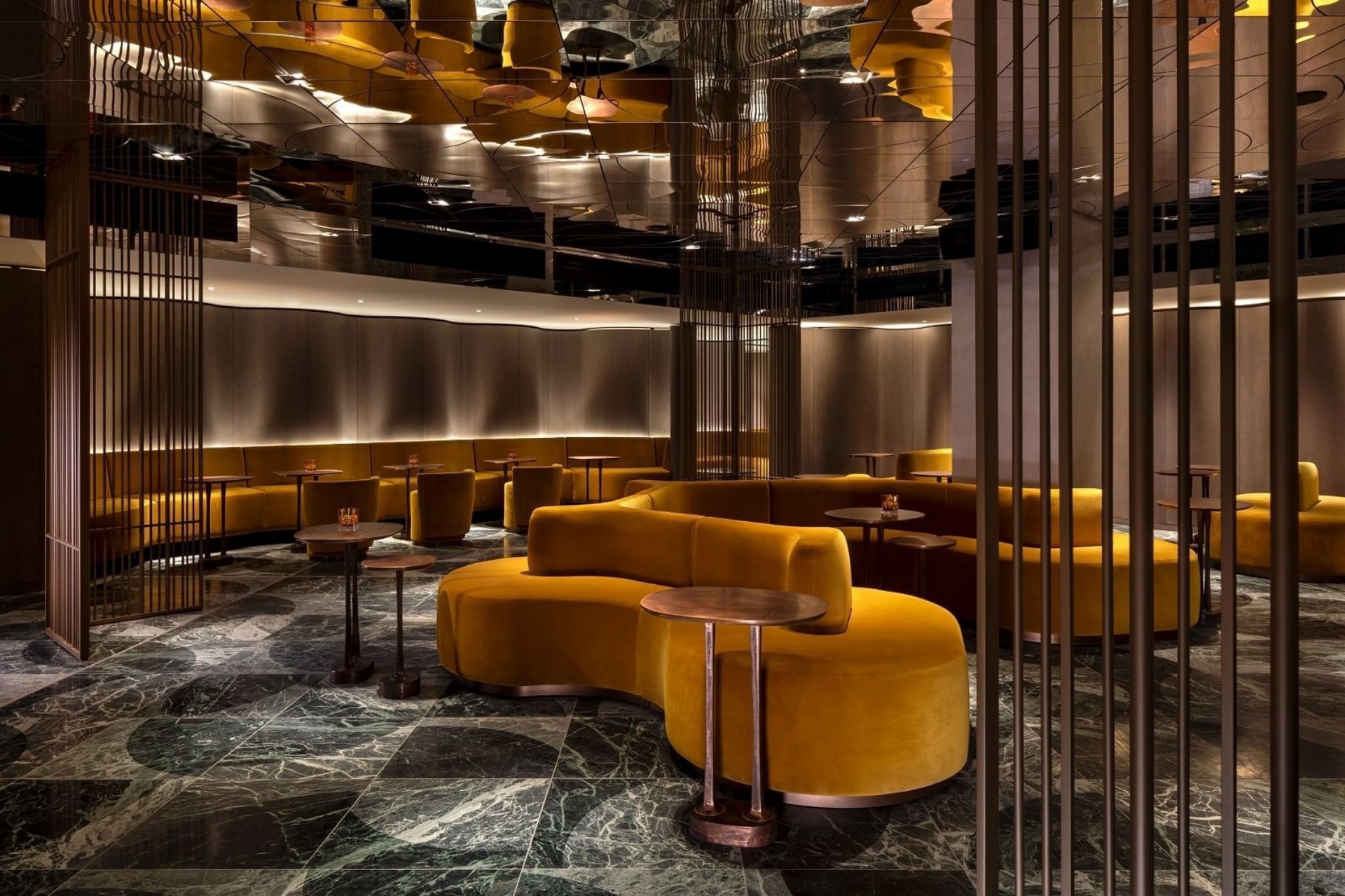 The Design
Internationally acclaimed design duo, George Yabu and Glenn Pushelberg of Toronto-based Yabu Pushelberg create interiors with authenticity, emotional resonance, and an incredible attention to detail. For The Londoner, "we leaned into theatricality, bringing each of the hotel's spaces to life with a unique character" says Yabu. Working closely with The Londoner's in-house art curator, and head of design, Krishma Singh Dear, and James Robertson Art Consultants, they have curated a stunning art collection that is perfectly in harmony with the hotels, design, architecture, location, and history. The collection includes works from renowned and emerging artists, reflecting London's diverse, multifaceted personality. Look out for works by Tracy Emin, Marc Quinn, and Sir Anthony Gormley.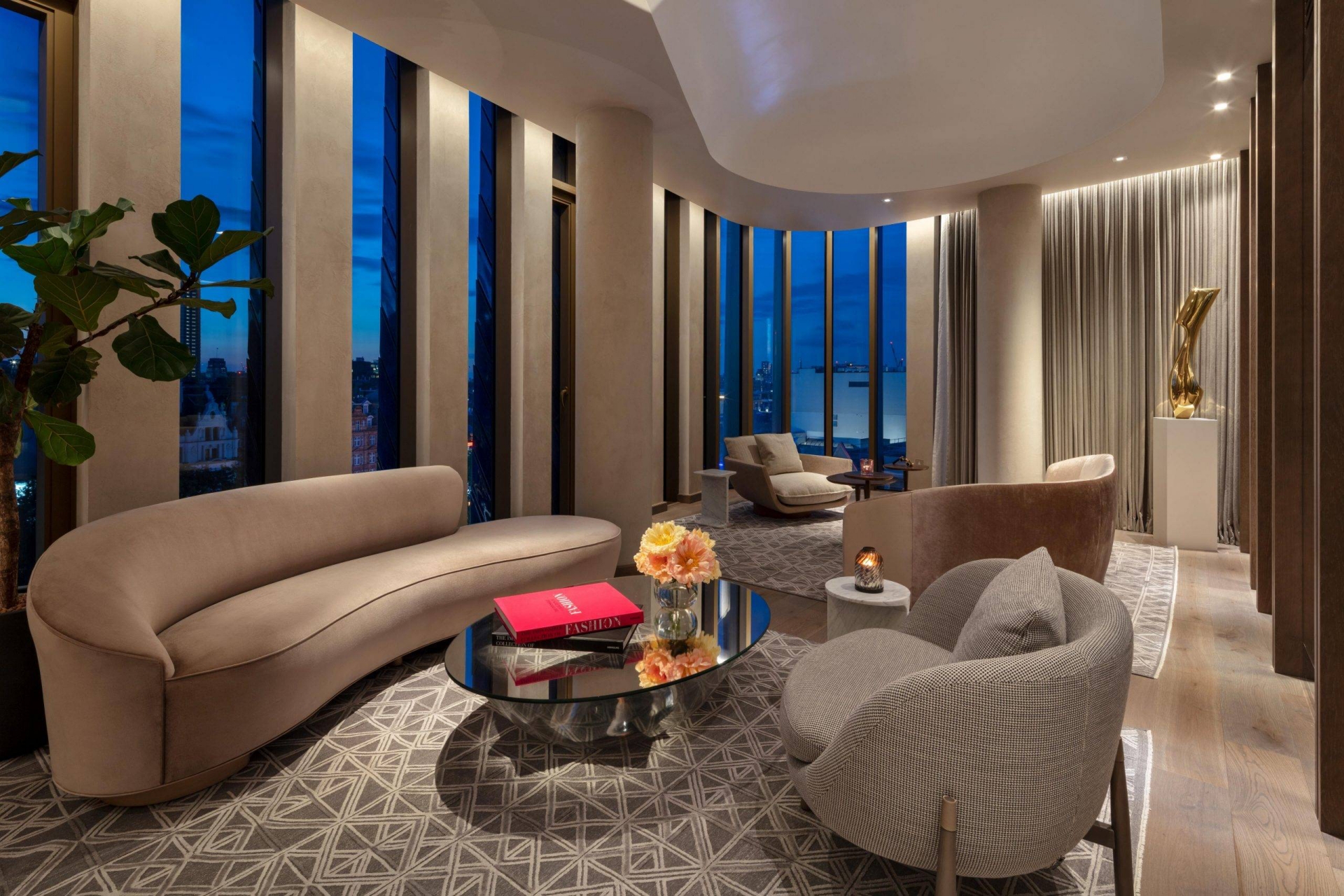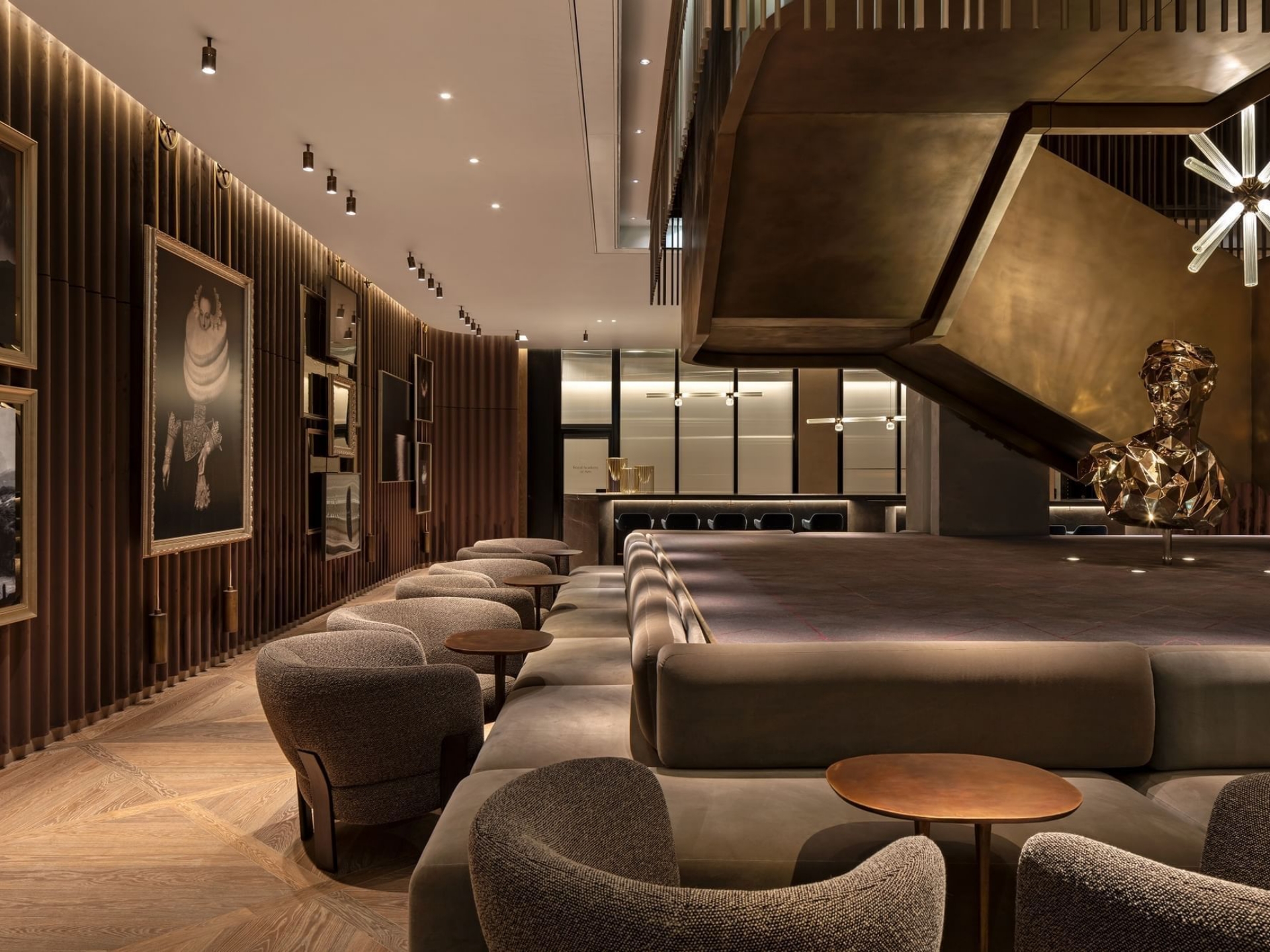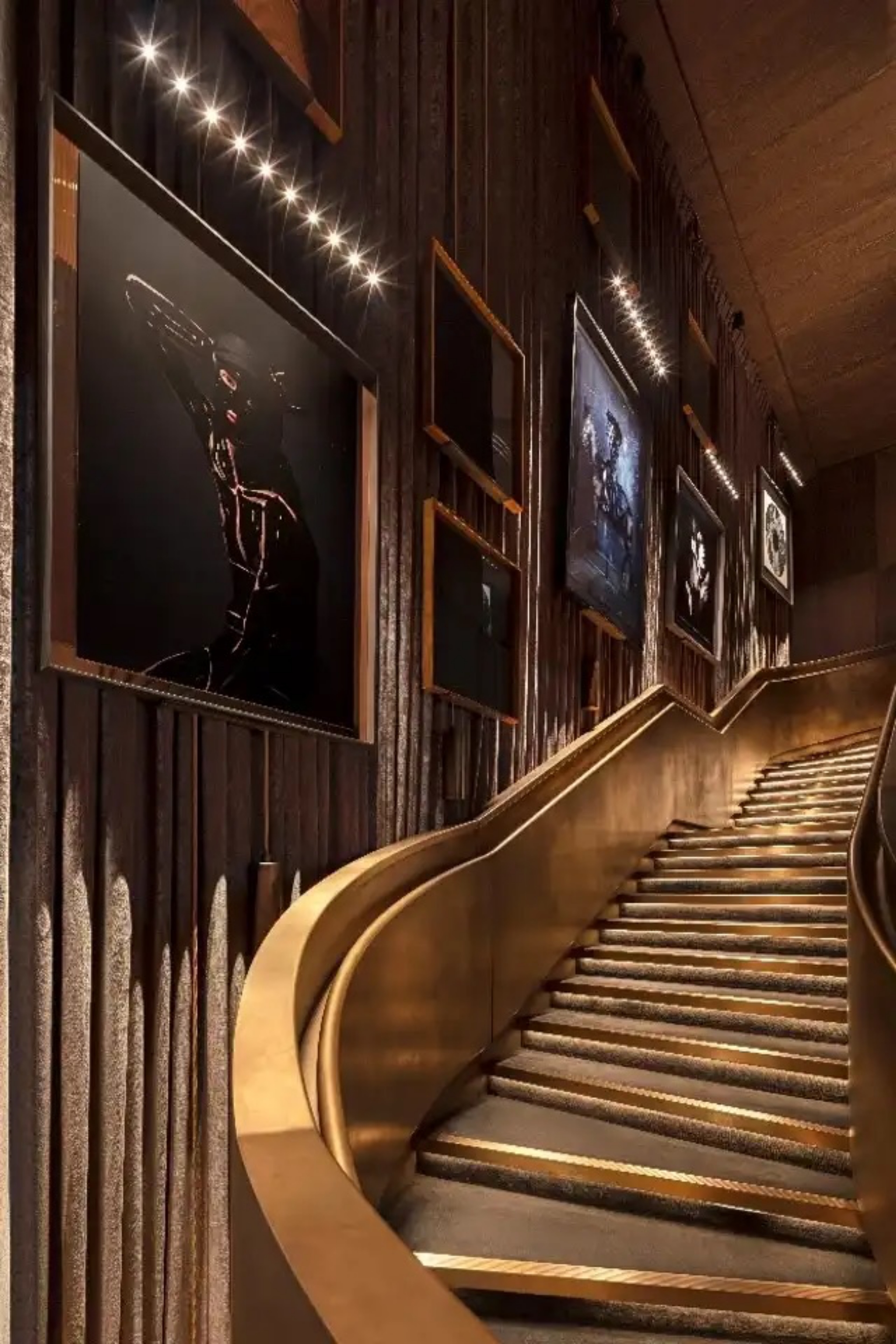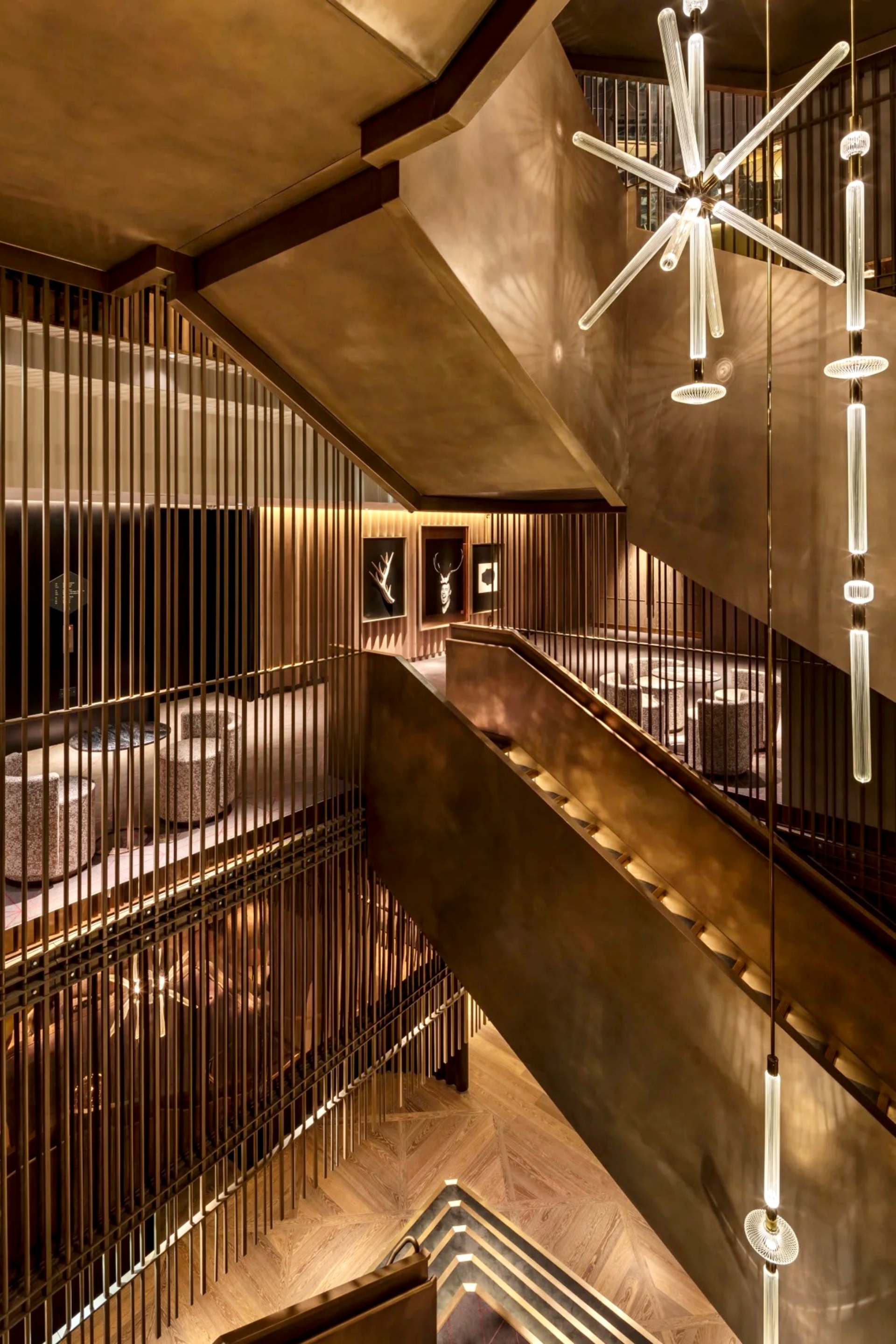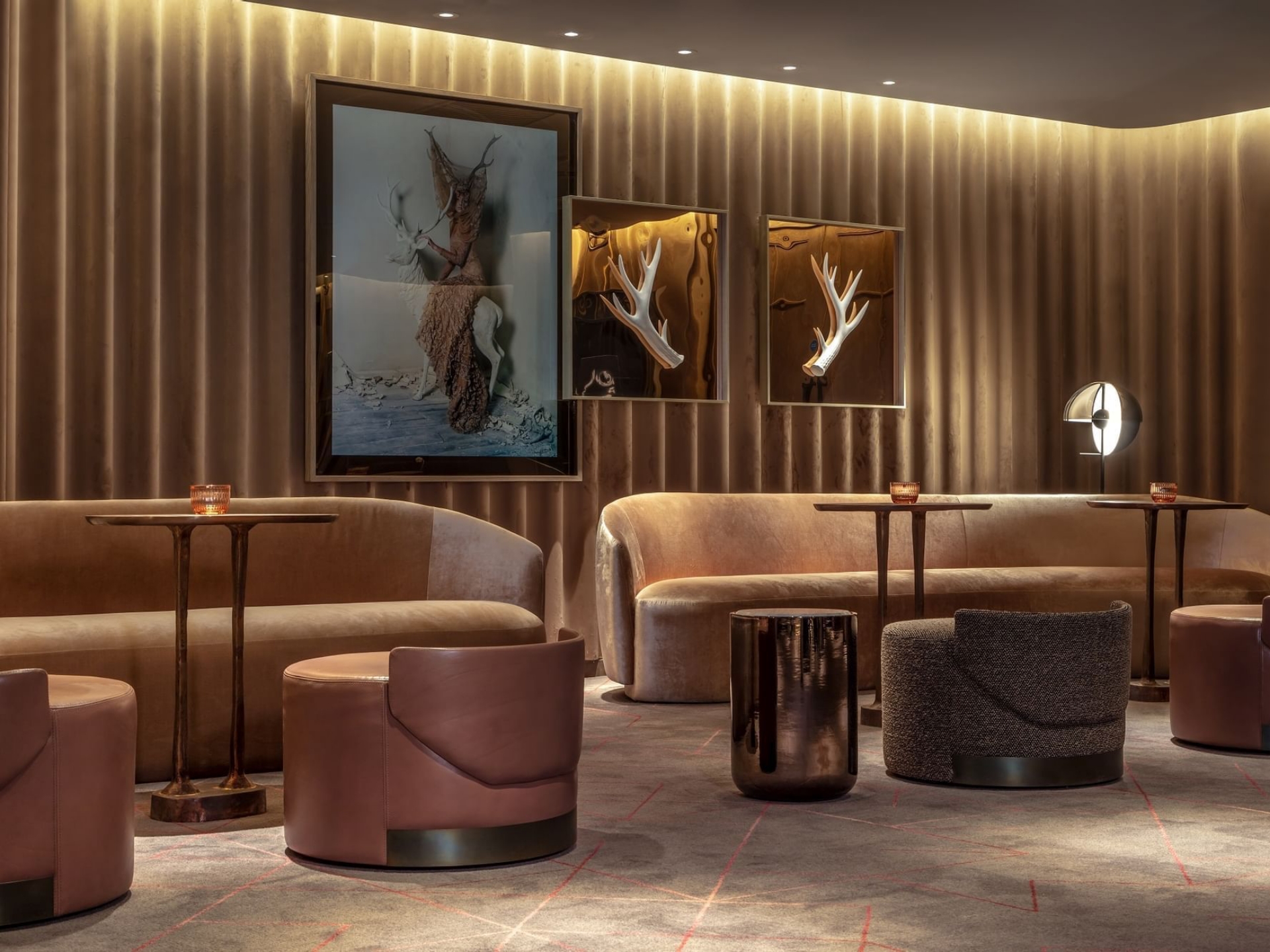 At First Glance 
First impressions do matter, and the Londoner has a rather fabulous one! A voluminous, striking, moodily lit space with a quirky sense of play sets the tone carried throughout the hotel. An unobtrusive reception area to the left of the entrance allows a discreet check-in experience of a golden floating moon head created by artist Andrew Rae. To the right side, a floor-to-ceiling flickering fire and a further moon head hanging over a lounge area, leads to The Londoners all-day dining restaurant Whitcomb's. The space is suitably glamorous and smartly tailored, with buttery soft leather banquette seating and black and white portraits lining the walls. Above, a whimsical wire structure depicts loosely sketched faces by artist Shida Salehi floating from the ceiling, and decorative gilded facial sculptures dot the room. Expect a seasonal Mediterranean à la carte menu.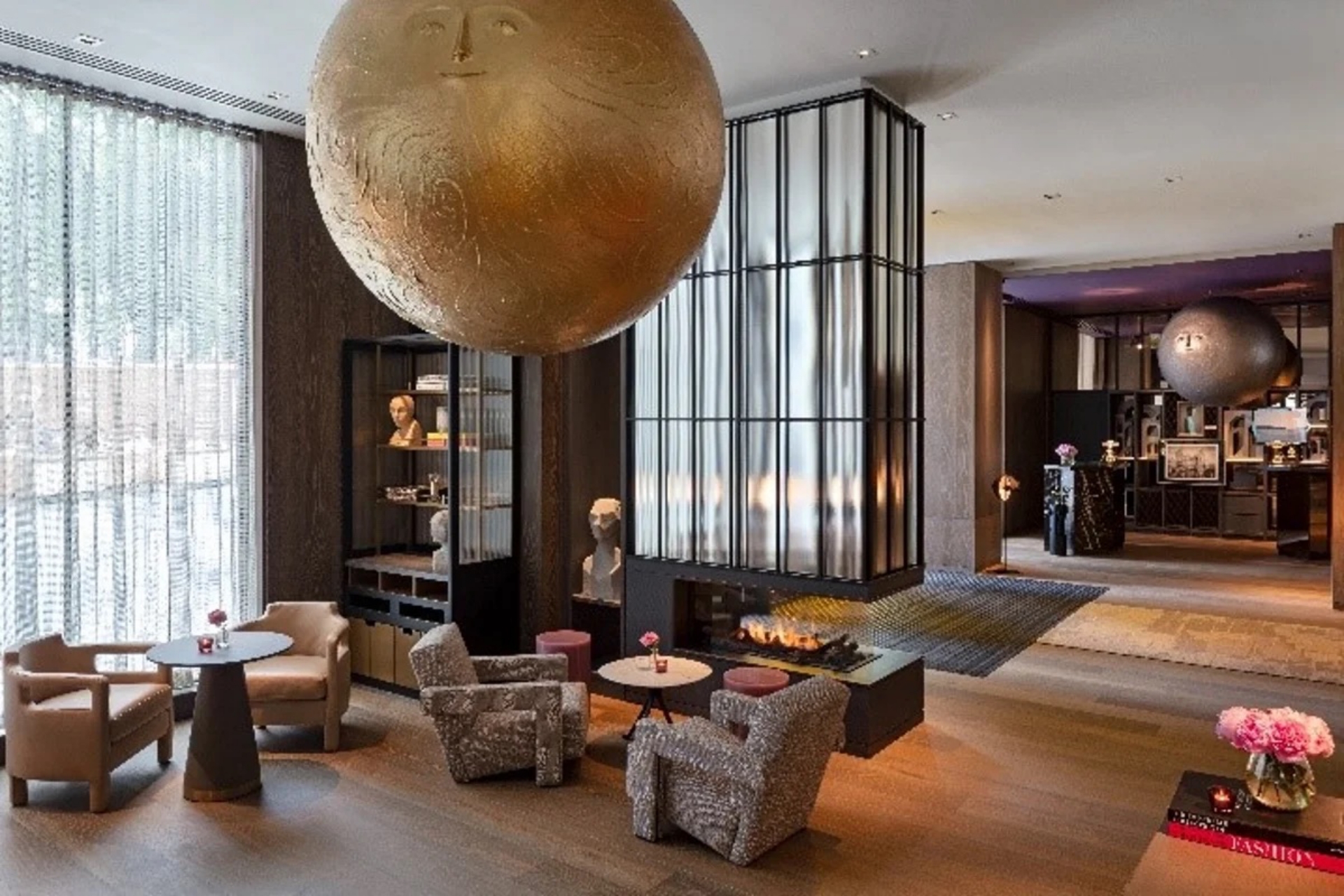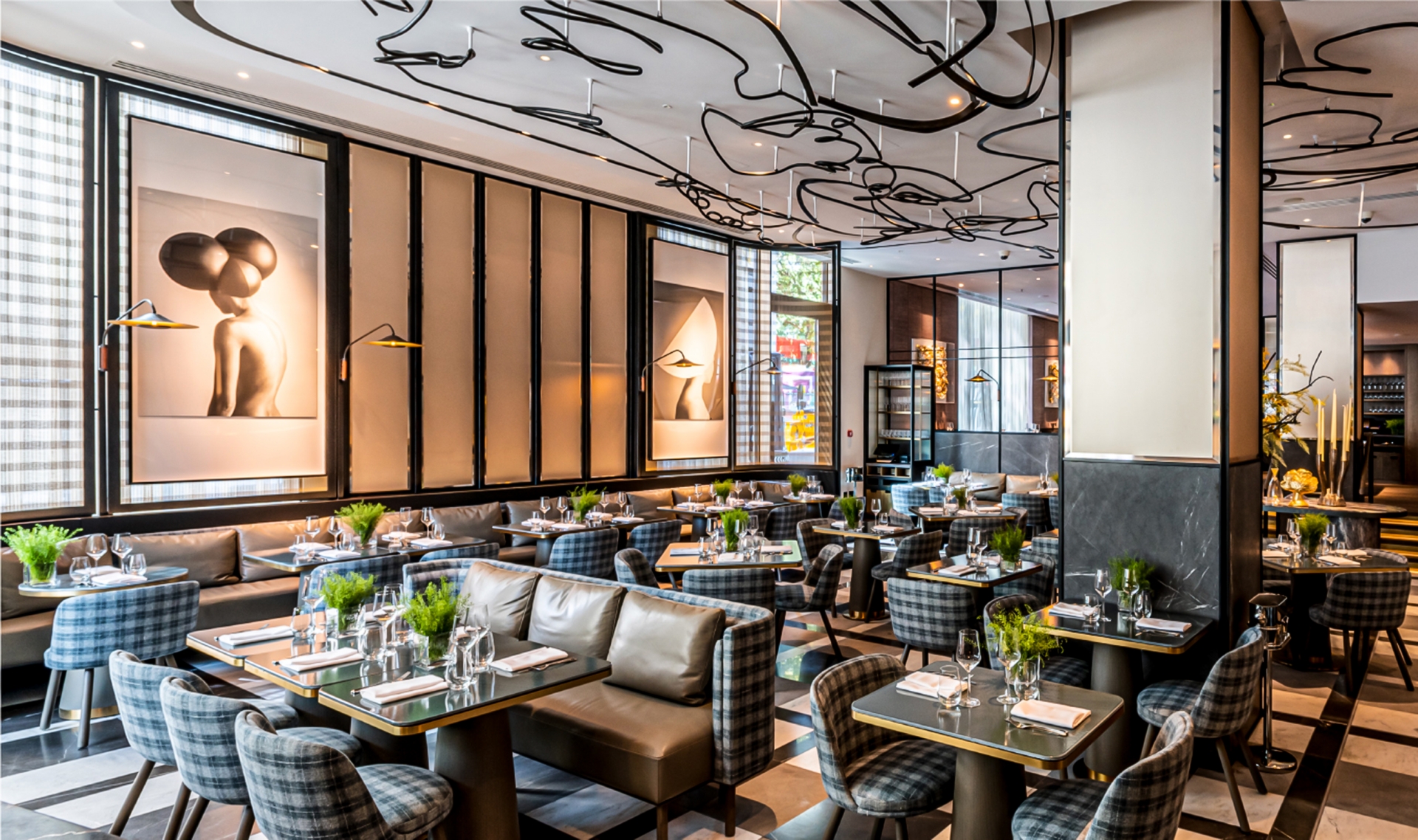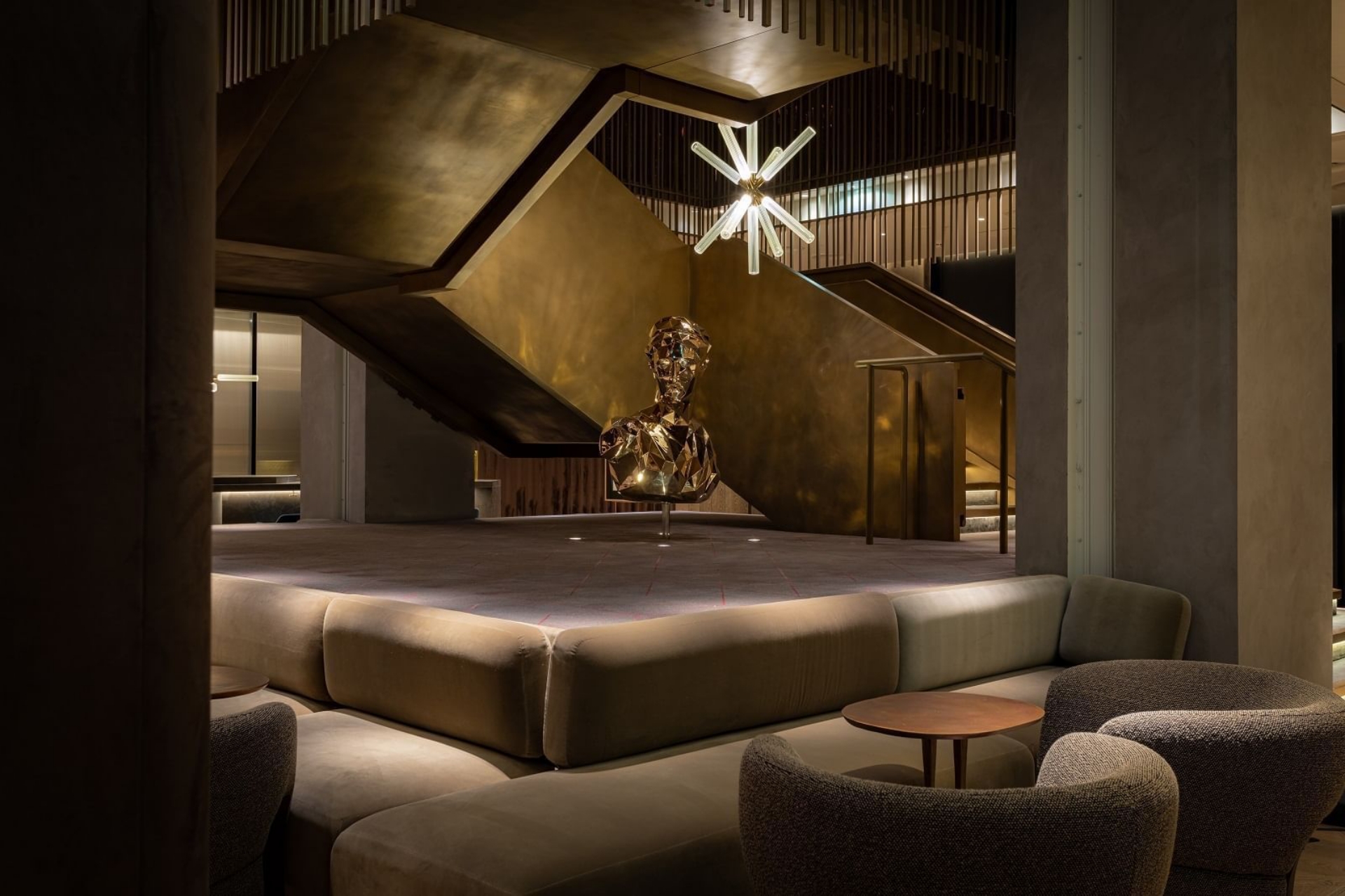 The Main Stage
The Lobby Lounge design concept is an ode to performance where thoughtfully curated seating vignettes create the feeling of a living theatre, where guests act as both the audience and the actors. Guests can sit back and watch the live-action as fellow guests and staff members "make an appearance", as they enter and exit "the stage" going about their business. "The Stage Bar", set to the right side is an all day champagne set within a box, dazzlingly reflected in a dramatic mirrored ceiling. The "Star of the Show" here is the reserve collection of champagne that comes in three acts - the Champagne Bar's scrumptious champagne breakfast served with a glass or two of bubbles, a thoroughly British afternoon tea served with bubbles and a delectable array of mouth-watering handcrafted patisserie accompanied by the soothing mellow sounds of piano music floating across from the "live music stage". Early evenings start with indulgent fine charcuterie and French artisan cheese enjoyed with champagne and champagne cocktails.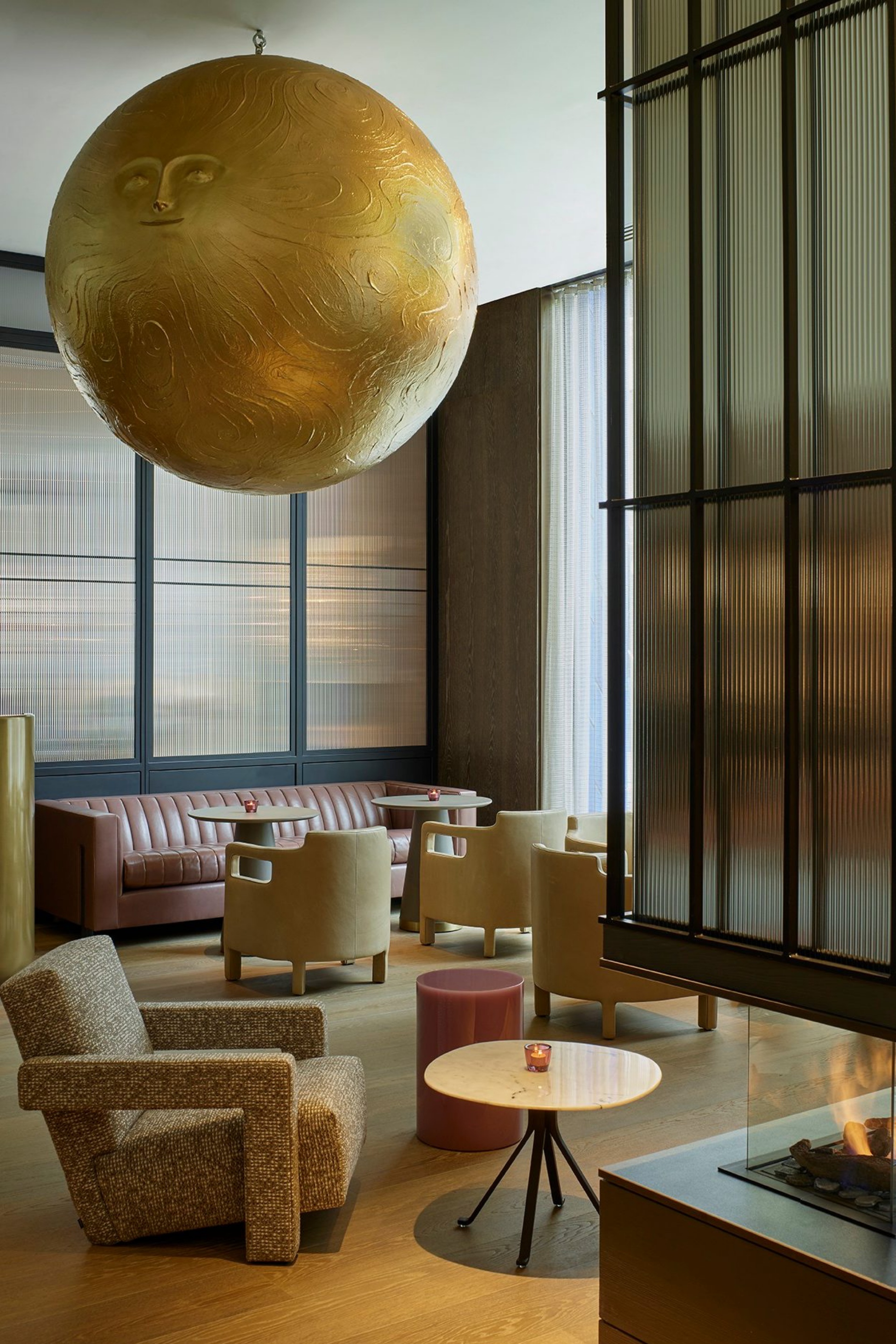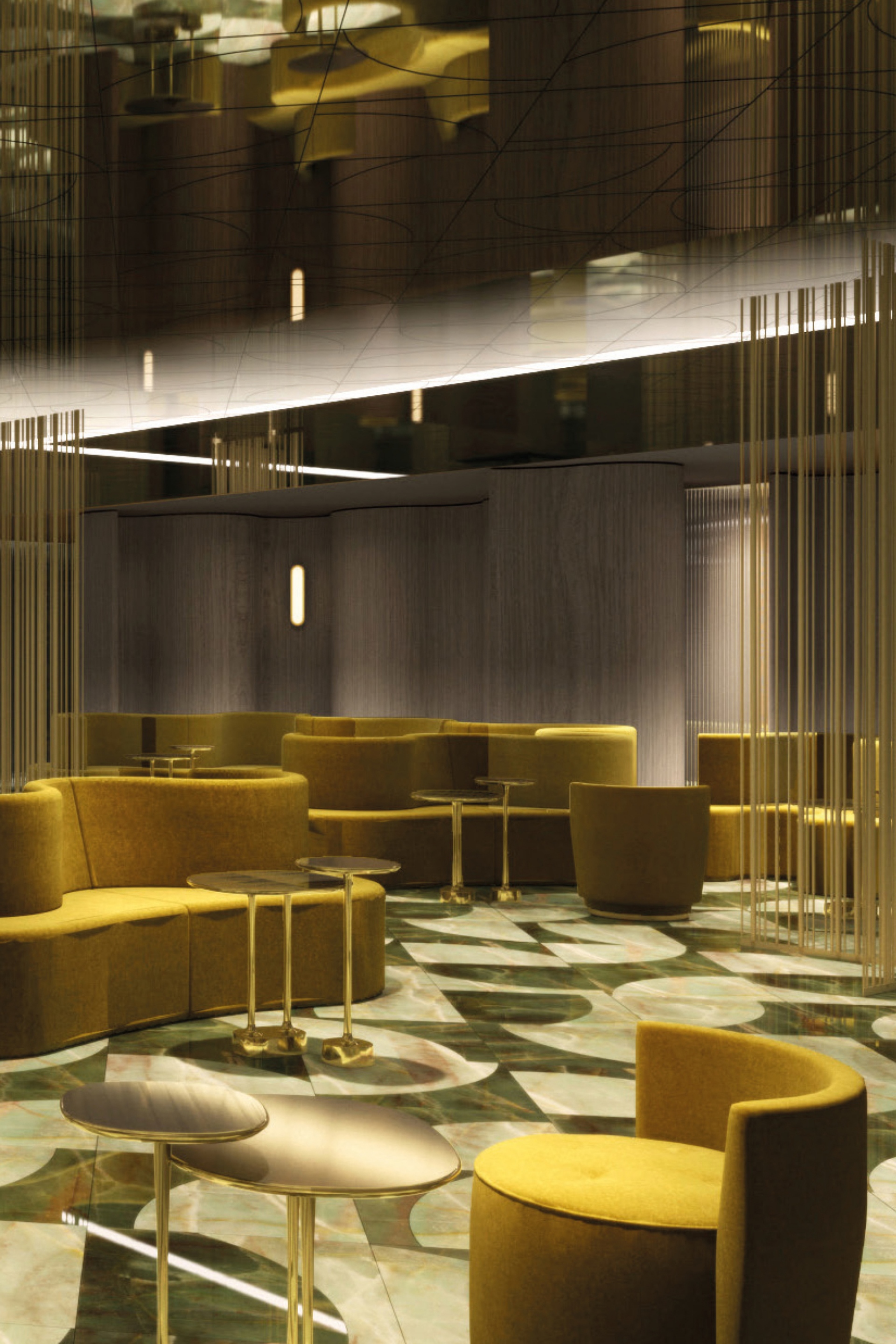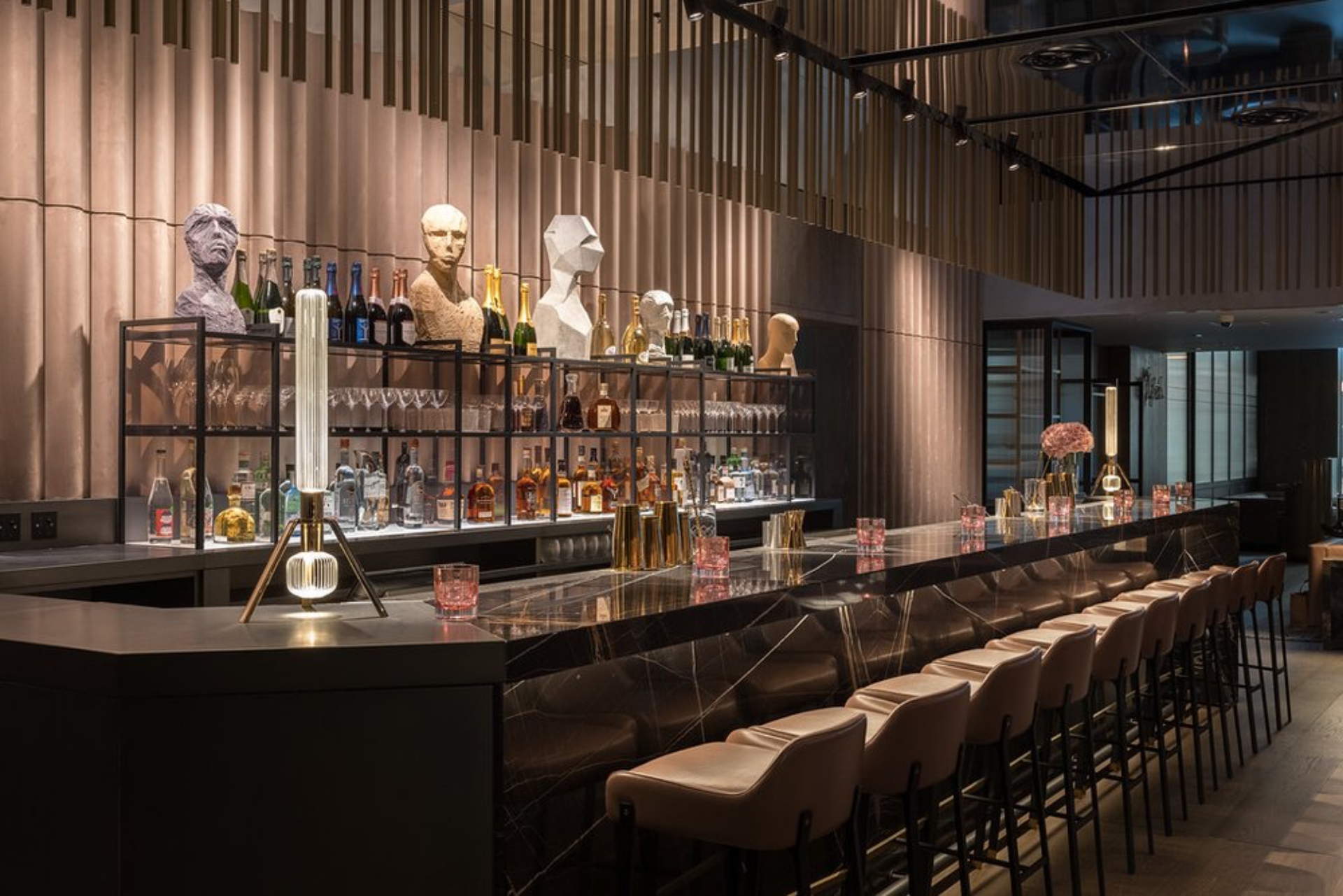 The Residence
The ultimate hang out, your private members club in the city, The Residence is a floor dedicated exclusively to hotel guests with three distinct areas. As the name suggests, a striking, Y-shaped bar with warm wood panelling lends an intimate feel with an added twist. Artist Andrew Rae's gesturally artful cut-out symbols and characters glow alluringly in red as the sun sets, resetting the mood from day to night for socialising, cocktails and light bites. This is a contemporary take on the comforts of the classic British living room with a twist. A moody hand-painted ceiling mural of the night sky by New York-based creative duo En Viu immediately draws your eye upwards. Indulge in a mouth-watering selection of complimentary Mediterranean-inspired antipasti, soft drinks, teas and coffees, perusing a library of Assouline books, the latest newspapers and lifestyle magazines. In the evenings, the curtains of the stage set have a change of mood with mural panels depicting flora and fauna in muted hues descending from the ceiling, backdropping the room. This signals its party time - the residence is available to guests 24/7. Through a discreet doorway oozing exclusivity, the 14-cover Whiskey Bar is an intimate parlour featuring six tables, with sumptuous green velvet seating and a glowing "shrine" and a collection of the world's finest whiskeys showcased in an exquisite glass vestibule. Indulge your whisky passion with an expertly curated list from the renowned to the rarest whiskies, a delicious pairing of homemade couverture chocolates. En route, more fun vibes and whimsy comes in the loos, grandly presided over by portraits of Henry the Eighth's wives.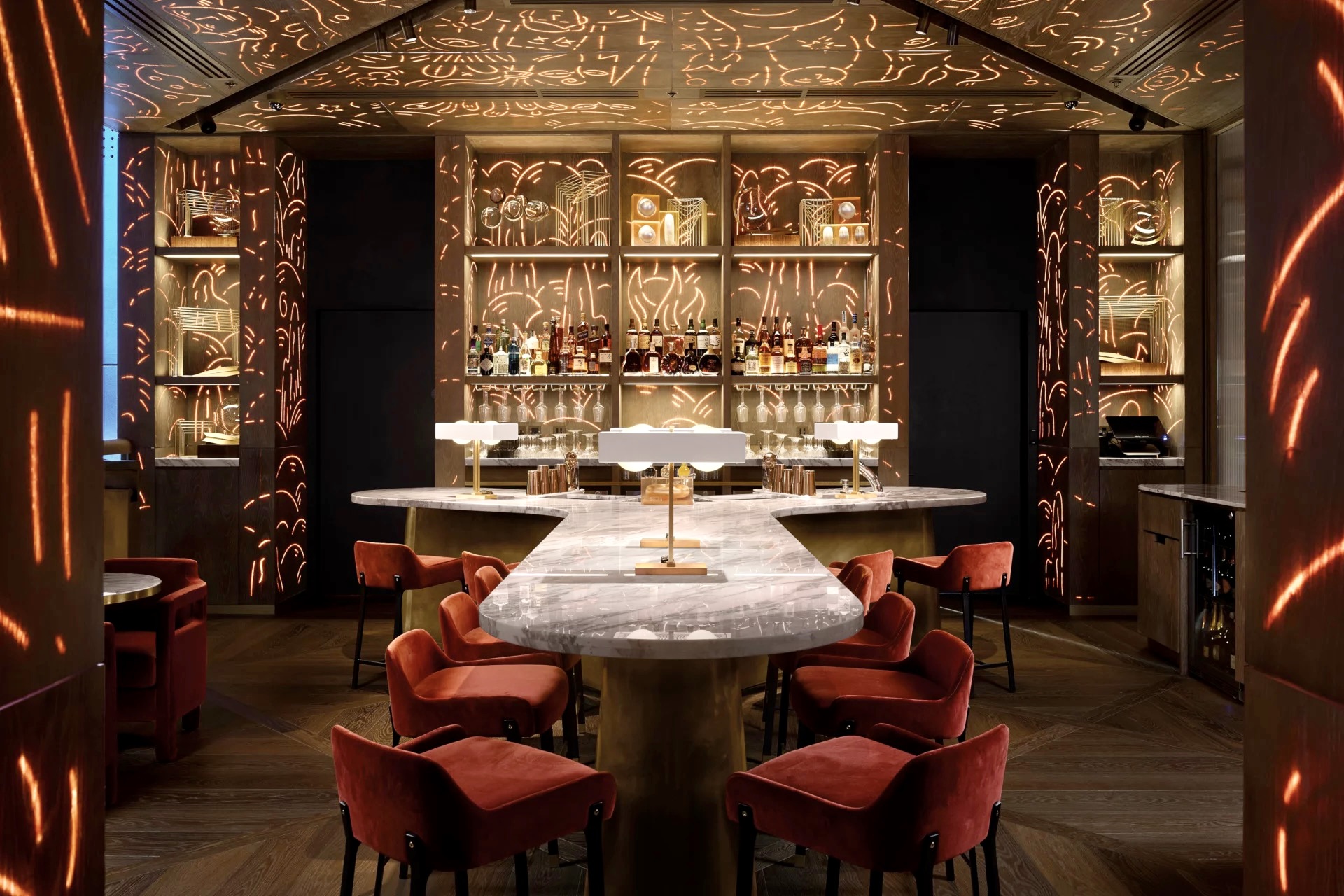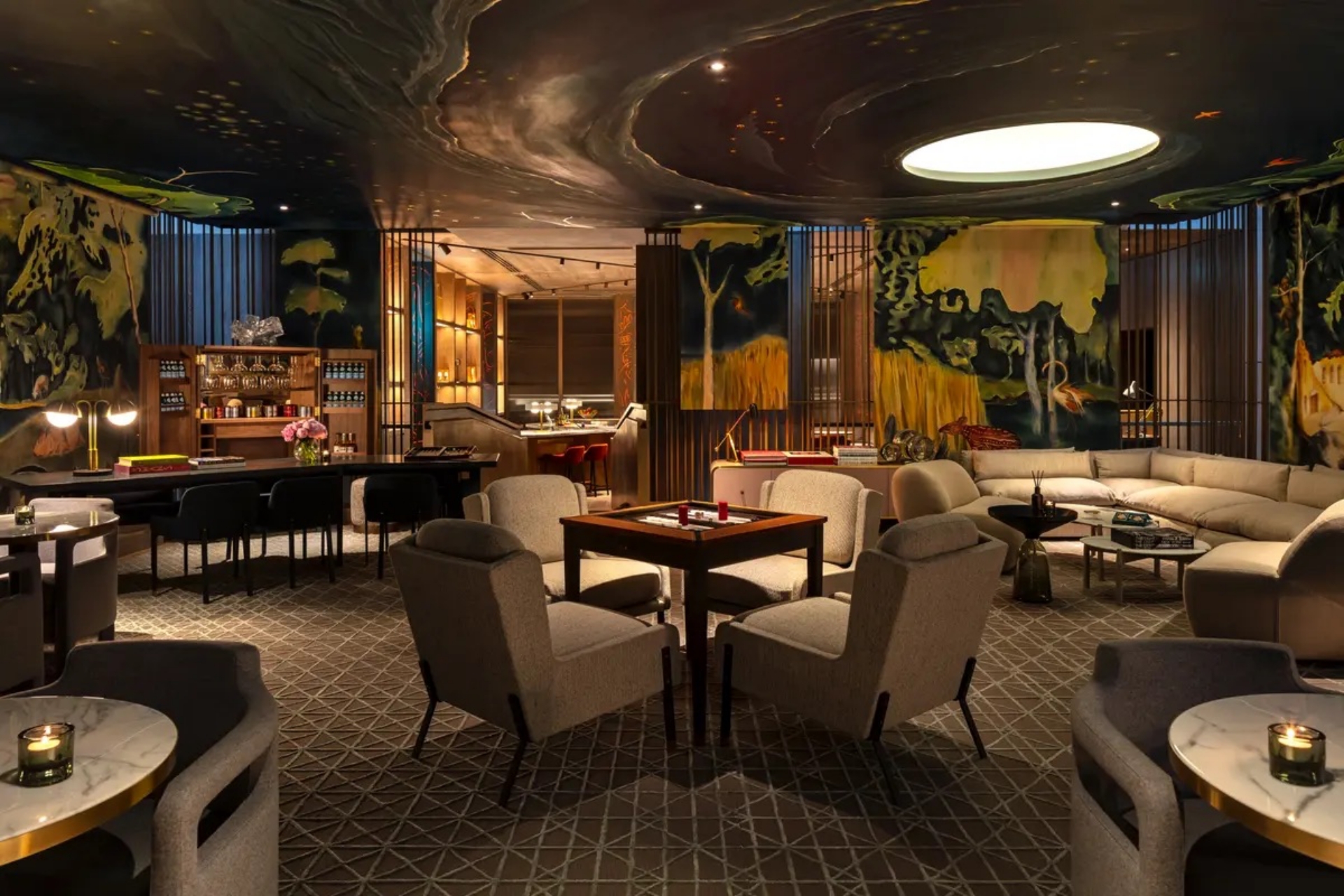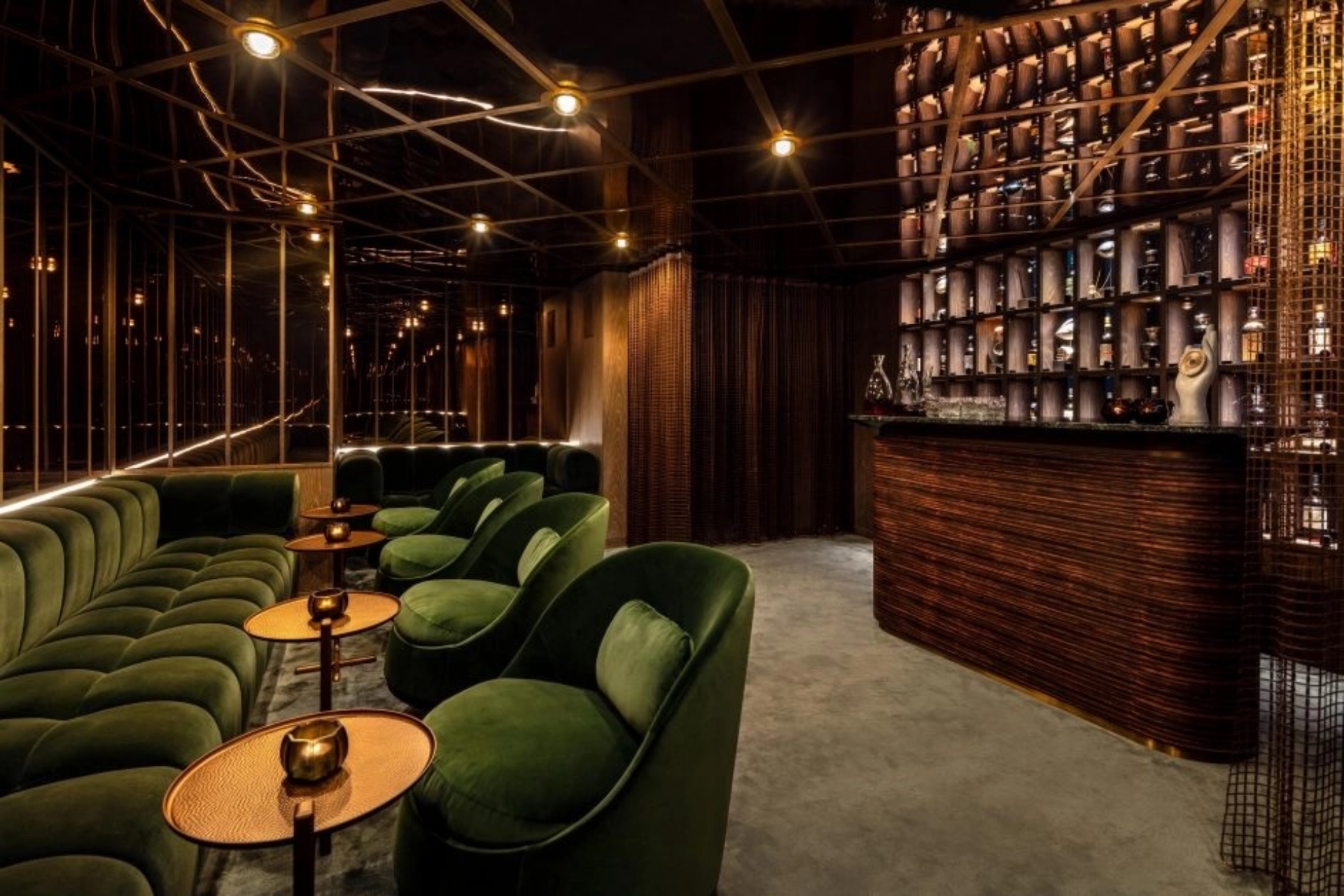 The Jewel on the Crown
8 at The Londoner is a heavenly slice of Japan, in the form of a suspended rooftop lounge bar where your first glimpse of the dining area is through a screen of intricate roping in a nod to the Japanese art of shibari [Japanese knotting], and the dramatic terrace garden with its intricate sculptural fire taking centre stage.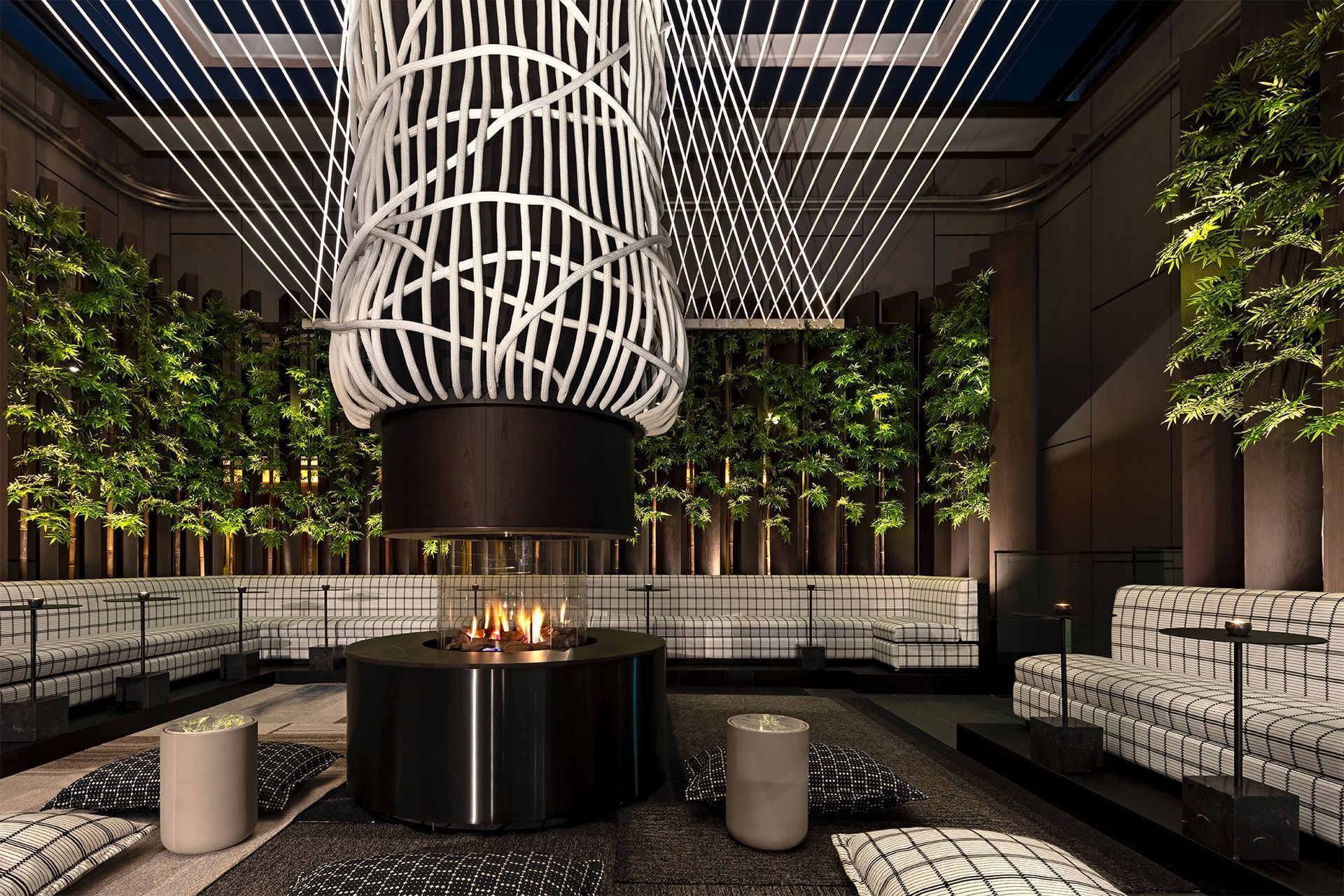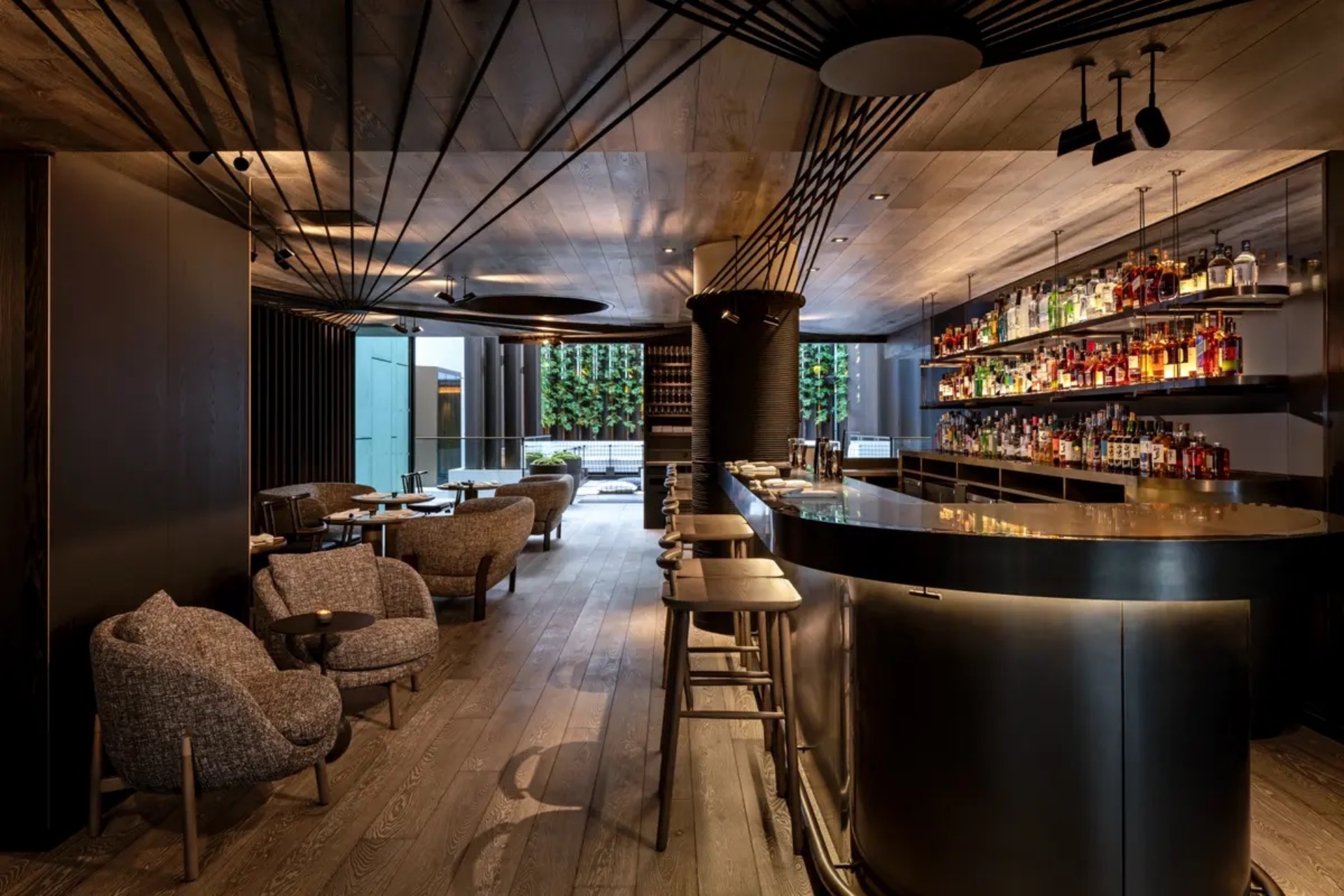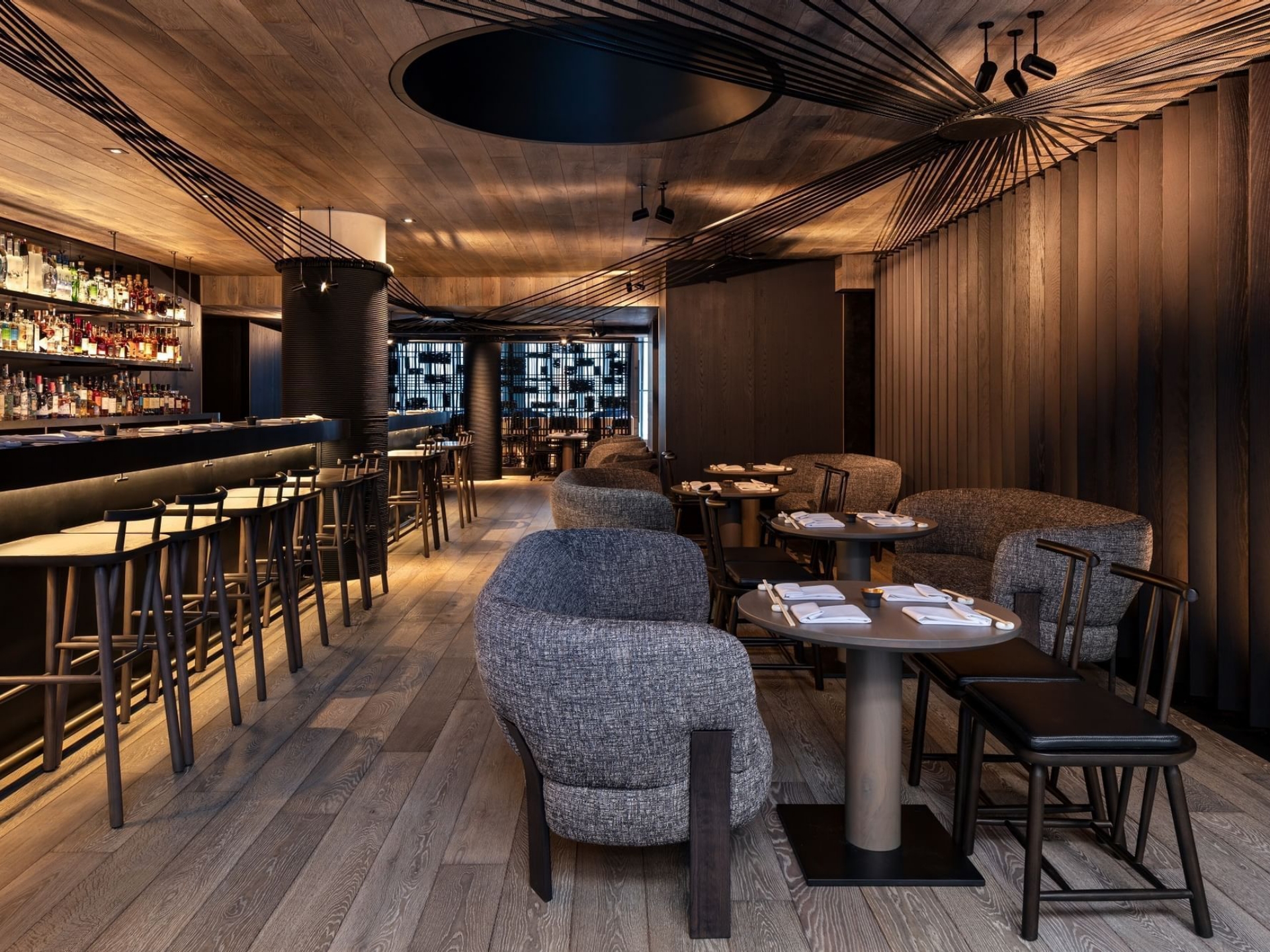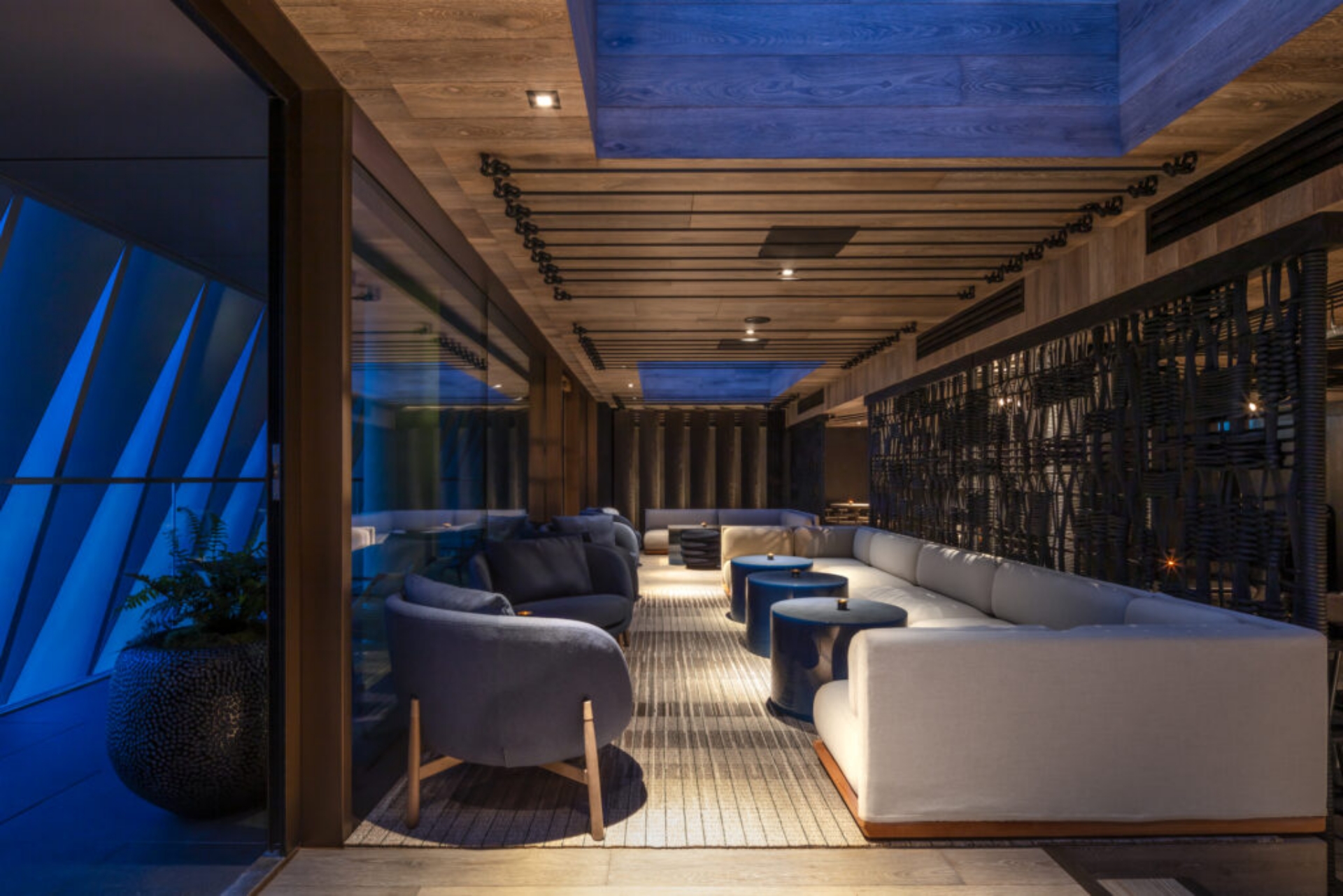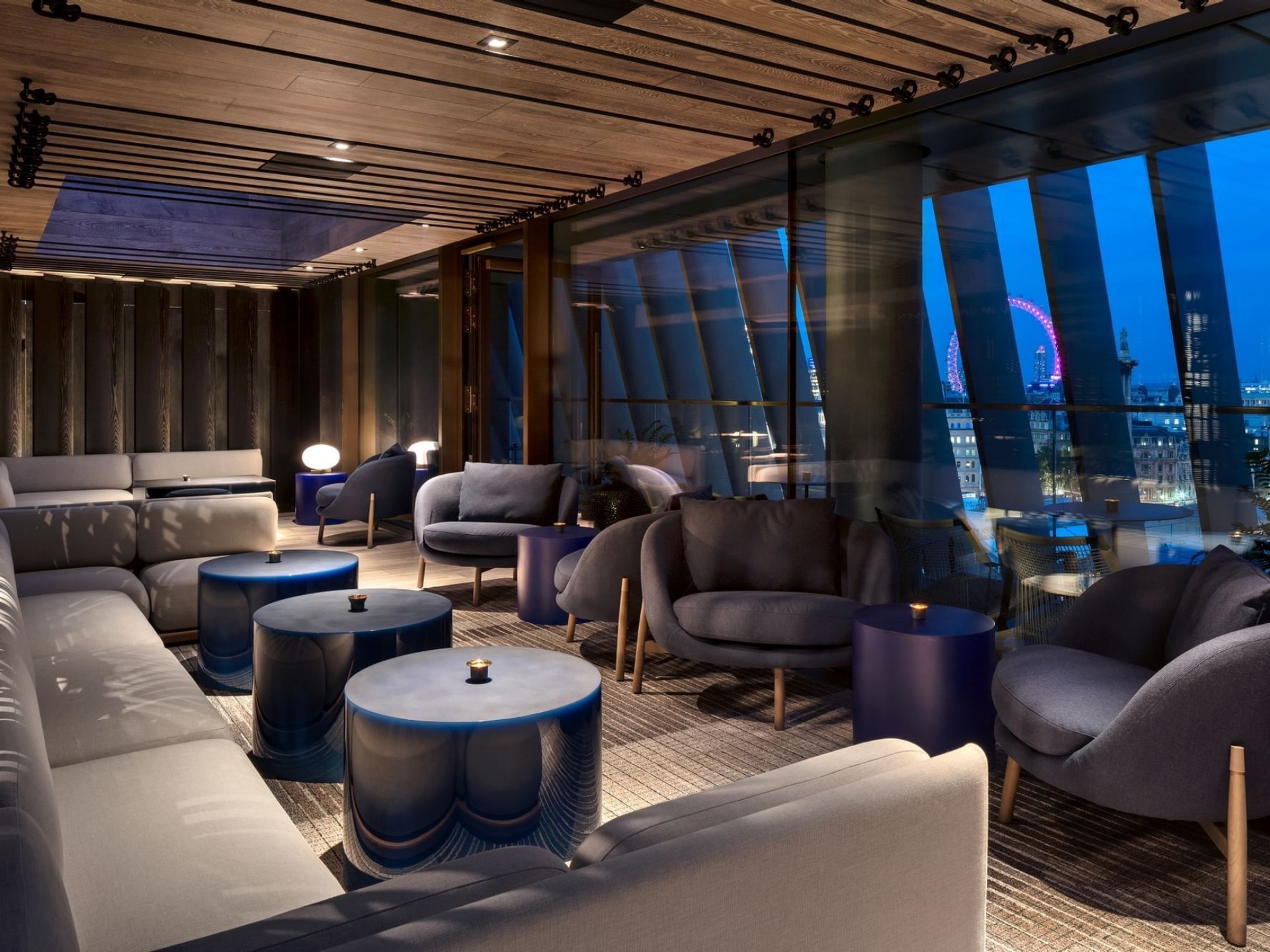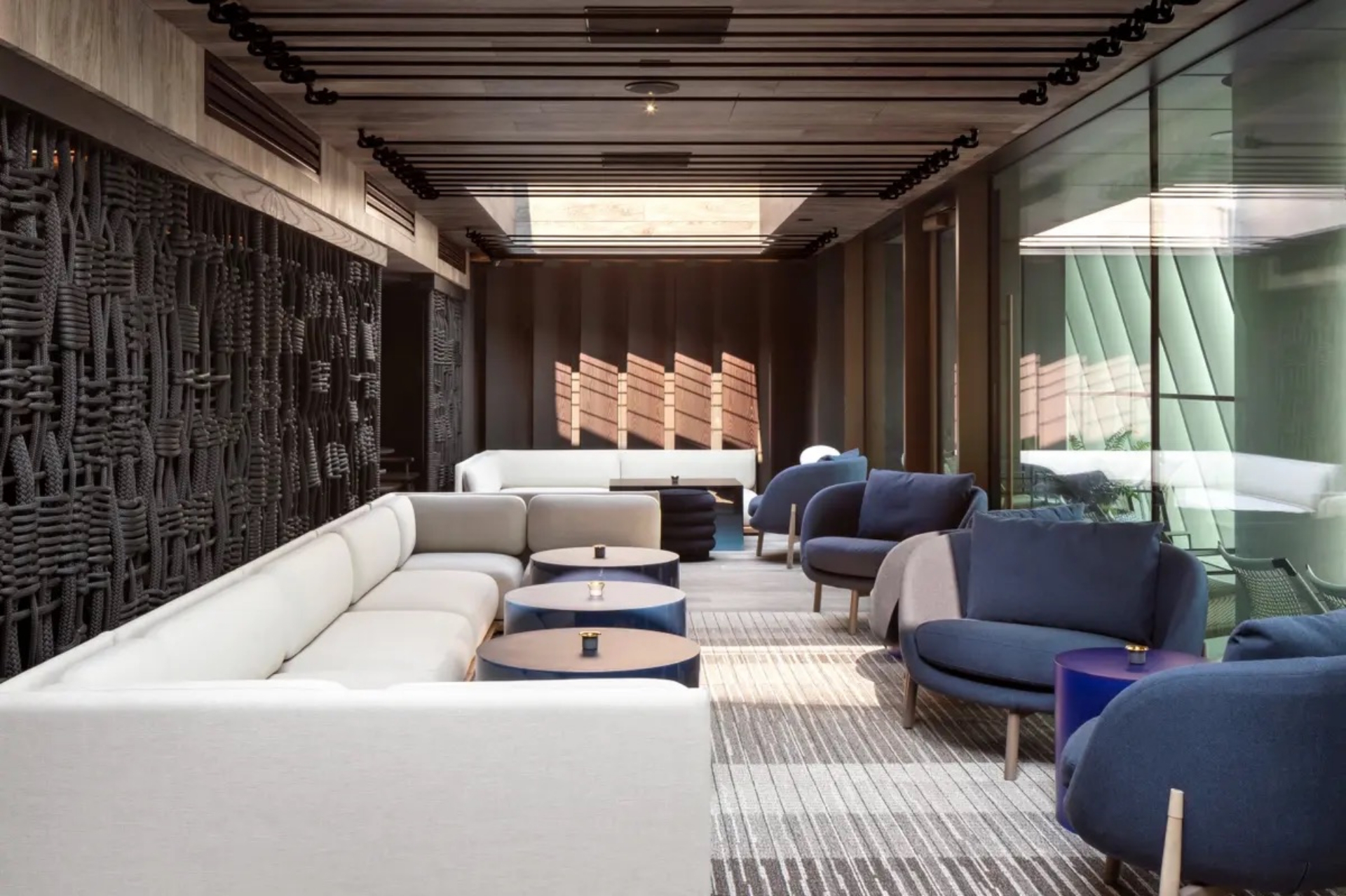 Rooms and Suites - Mini Sets for Temporary Living
Corridors lined with glossy, lacquered walls and doors set cool vibes with gorgeous, pleasingly rounded oversized gold Murano glass knobs. The rooms and suites are quiet havens to relax, recharge and recover from the hustle and bustle of the city. The aesthetic is minimal, warm, tactile, and plush yet understated, in a soothing neutral colour palette complete with stunning panoramic views across London's iconic skyline, Big Ben, the London Eye, and Westminster. And there's more! For those seeking respite and relaxation for the body and mind, head to The Retreat - a subterranean spa and wellness floor complete with soothing sounds, tranquil interiors, and a beautifully lit 25 metre pool, and hydro pool lined with private cabanas, and expansive daybeds. Colour-changing LEDs set the mood according to the time of day, and there's a full spectrum of wellness and sublime beauty treatments to relax and invigorate. The private training gym has the latest Technogym equipment, and fitness classrooms, plus a barber, a blow-dry bar, a nail bar and a dining area to refuel with superfoods and juices. For an authentic slice of London, enjoy a pint at Joshuas' Tavern, a typical London pub - a welcoming and relaxed destination for guests and locals.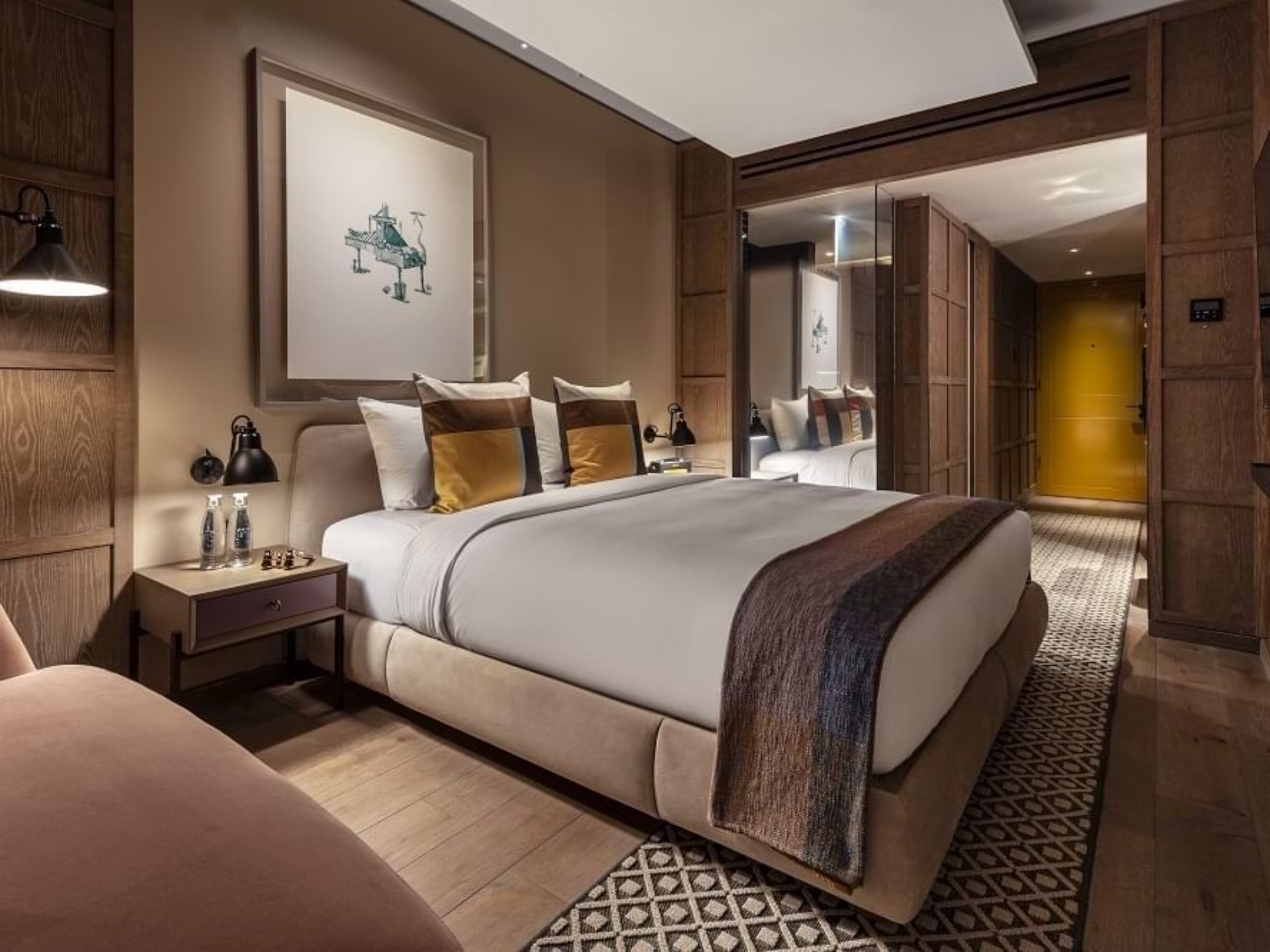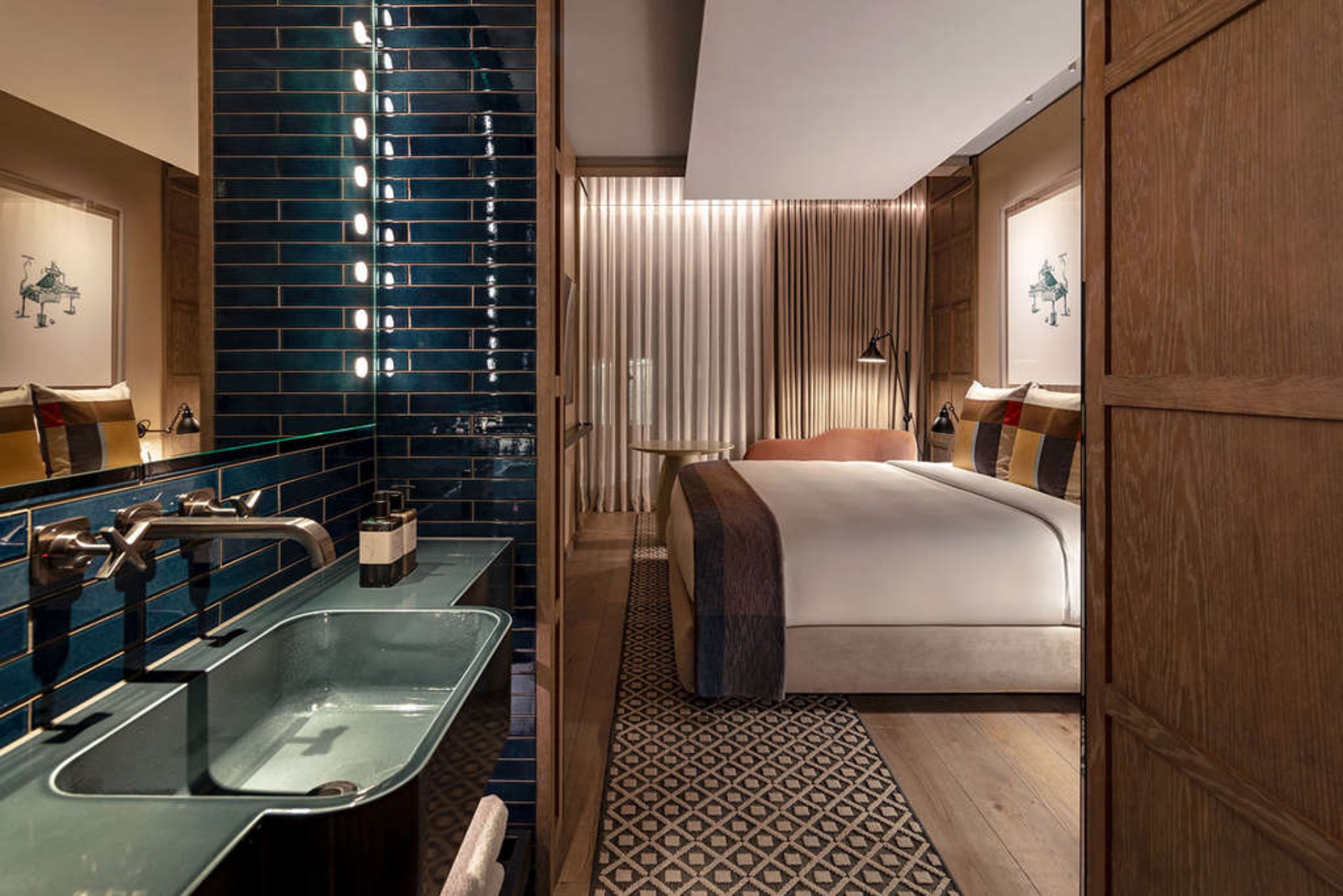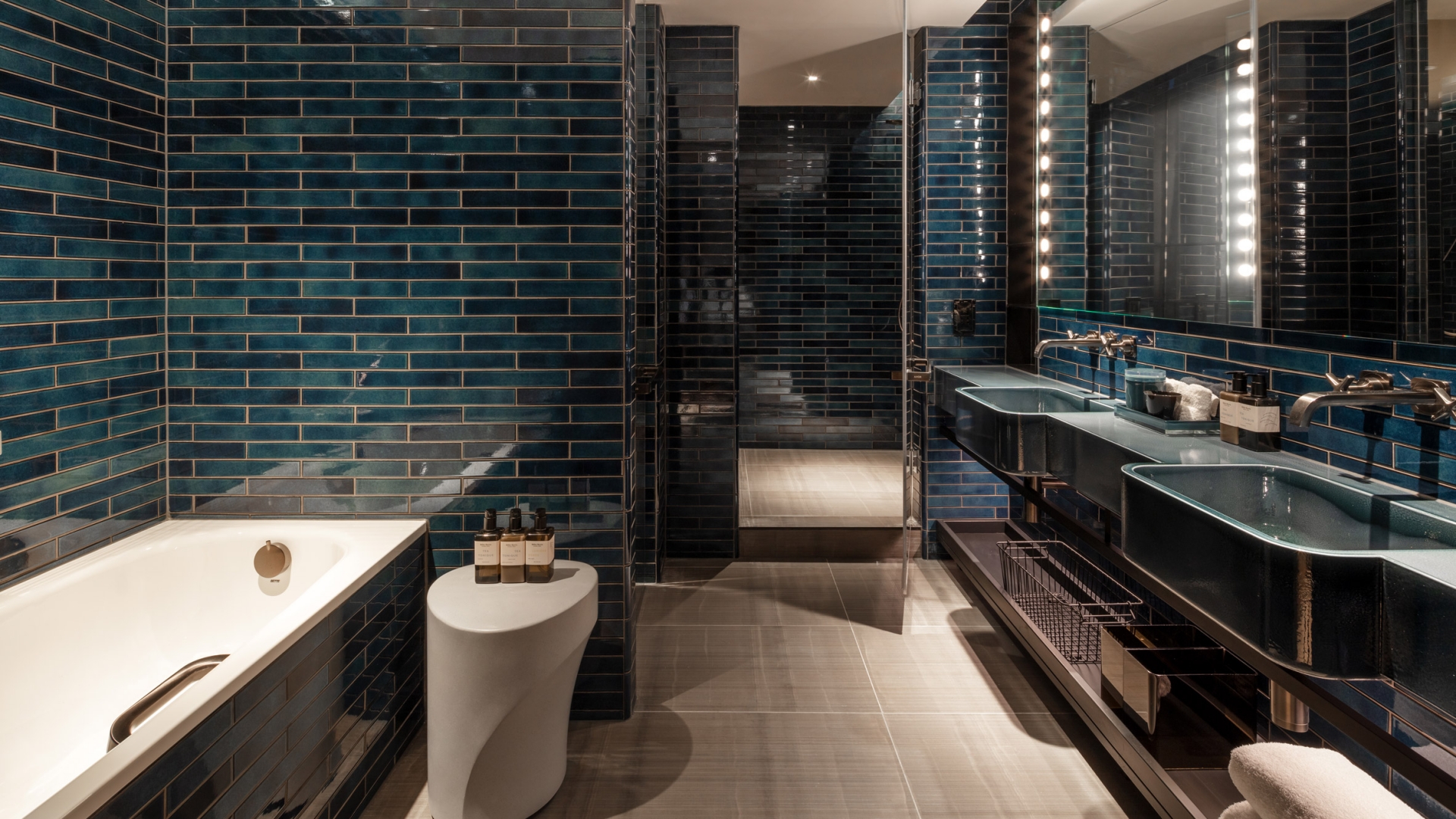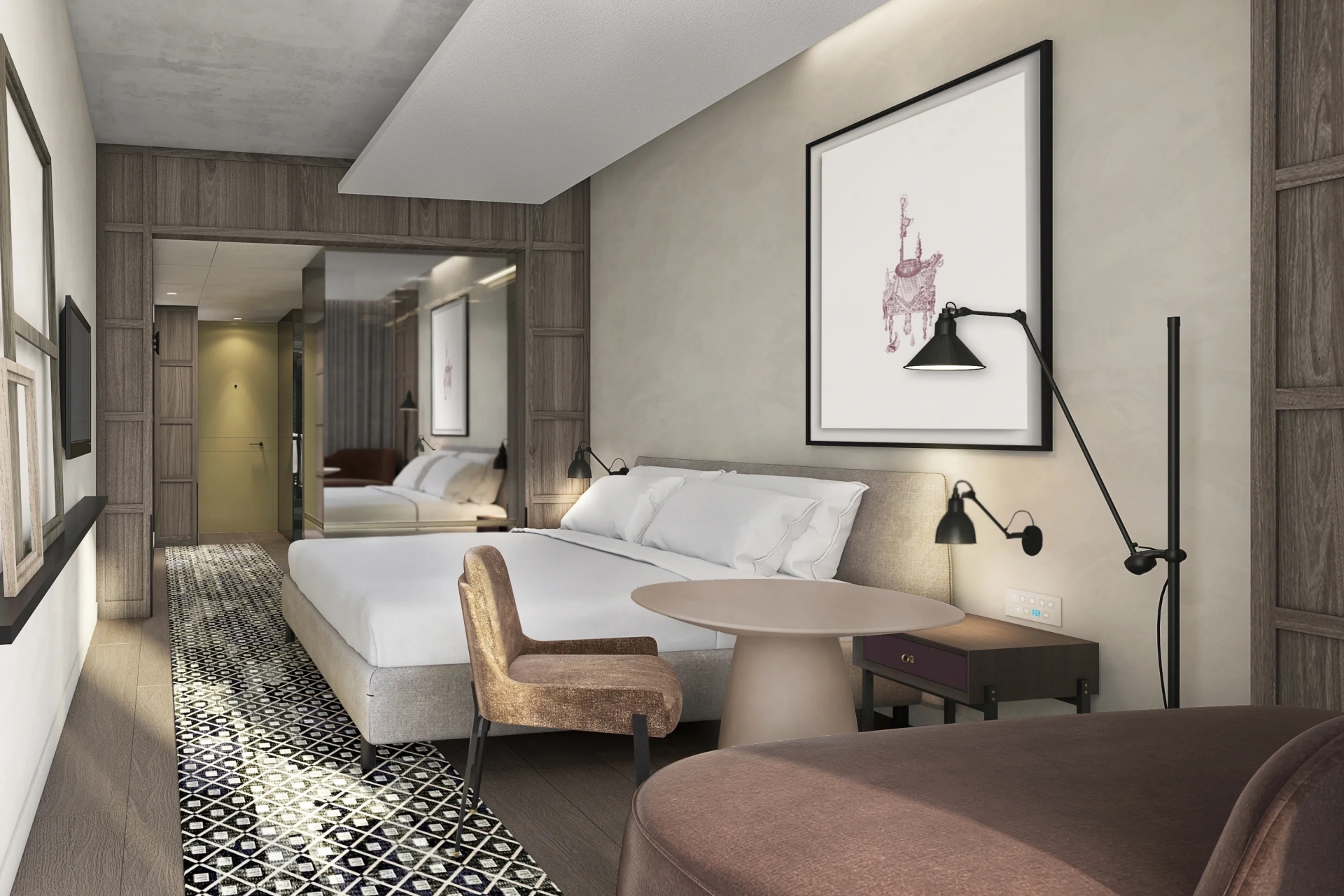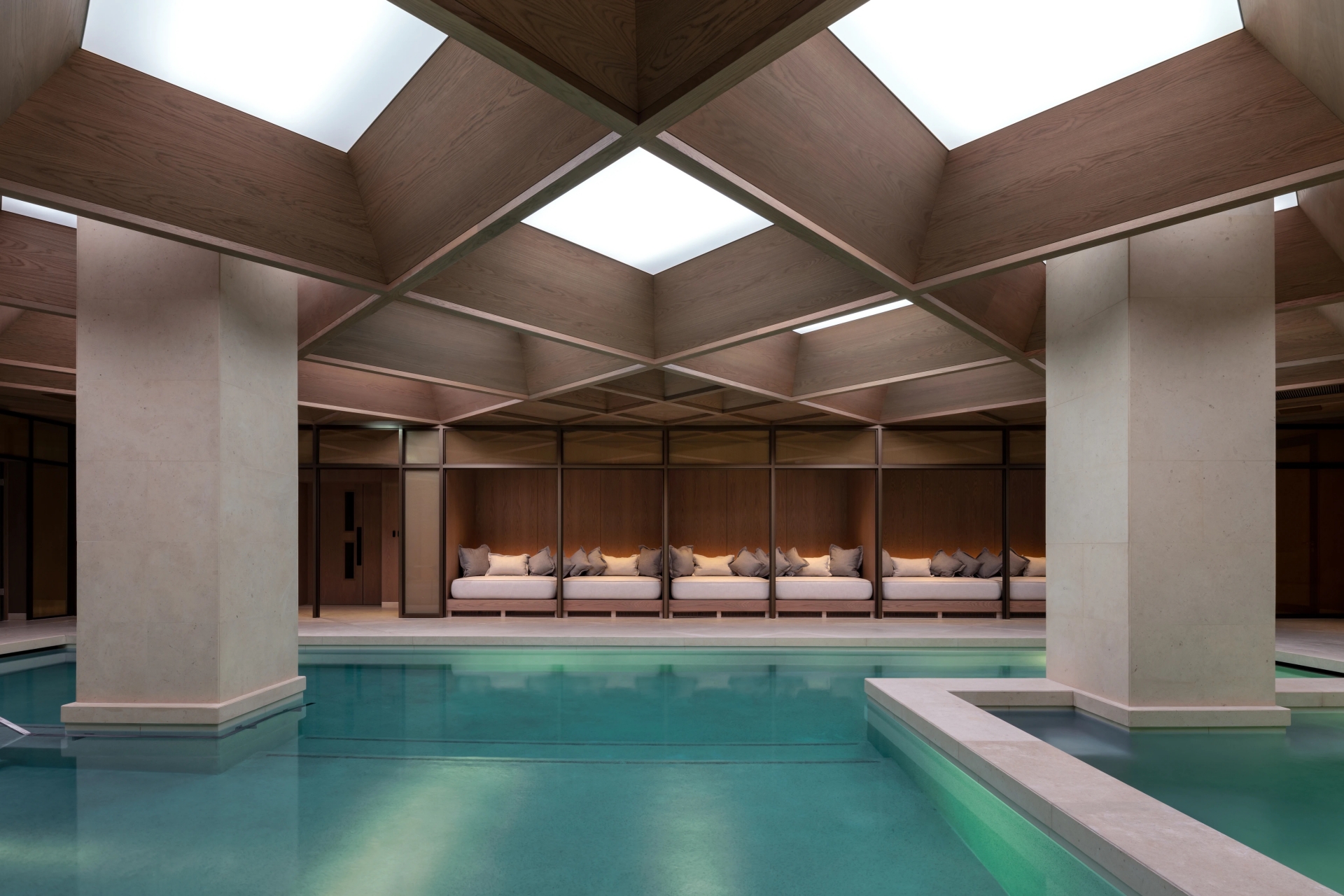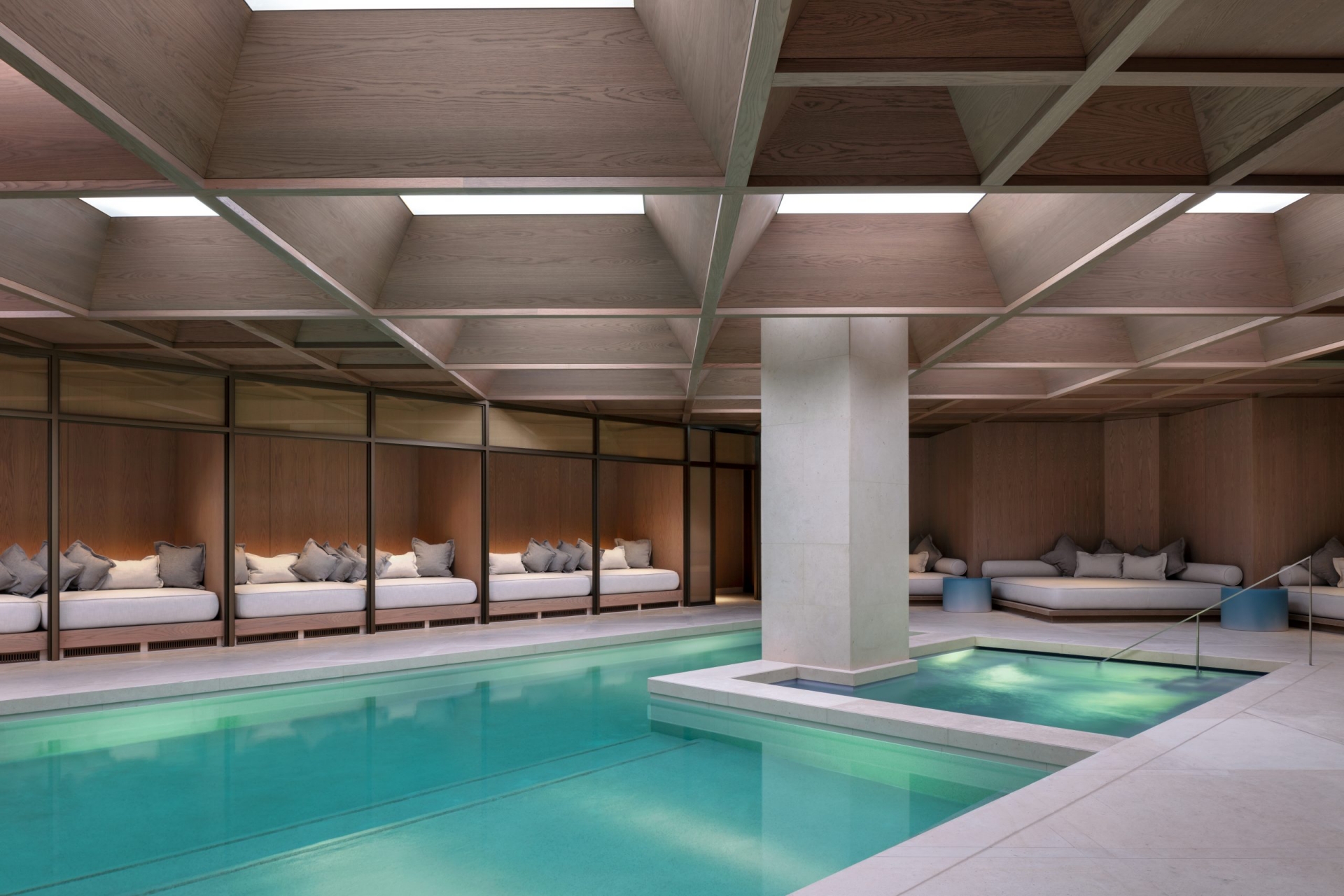 The Final Curtain Call
This may be a rather late one, with the 24/7 and the West End just outside the door. However, whatever the time, the lights go down, the divine handcrafted Vispring mattresses and gorgeous bed linens are ready and waiting to ensure the ultimate night's sleep, allowing you to wake refreshed and ready to start the day's feasting on a sumptuous breakfast at Whitcomb's or delivered to your room!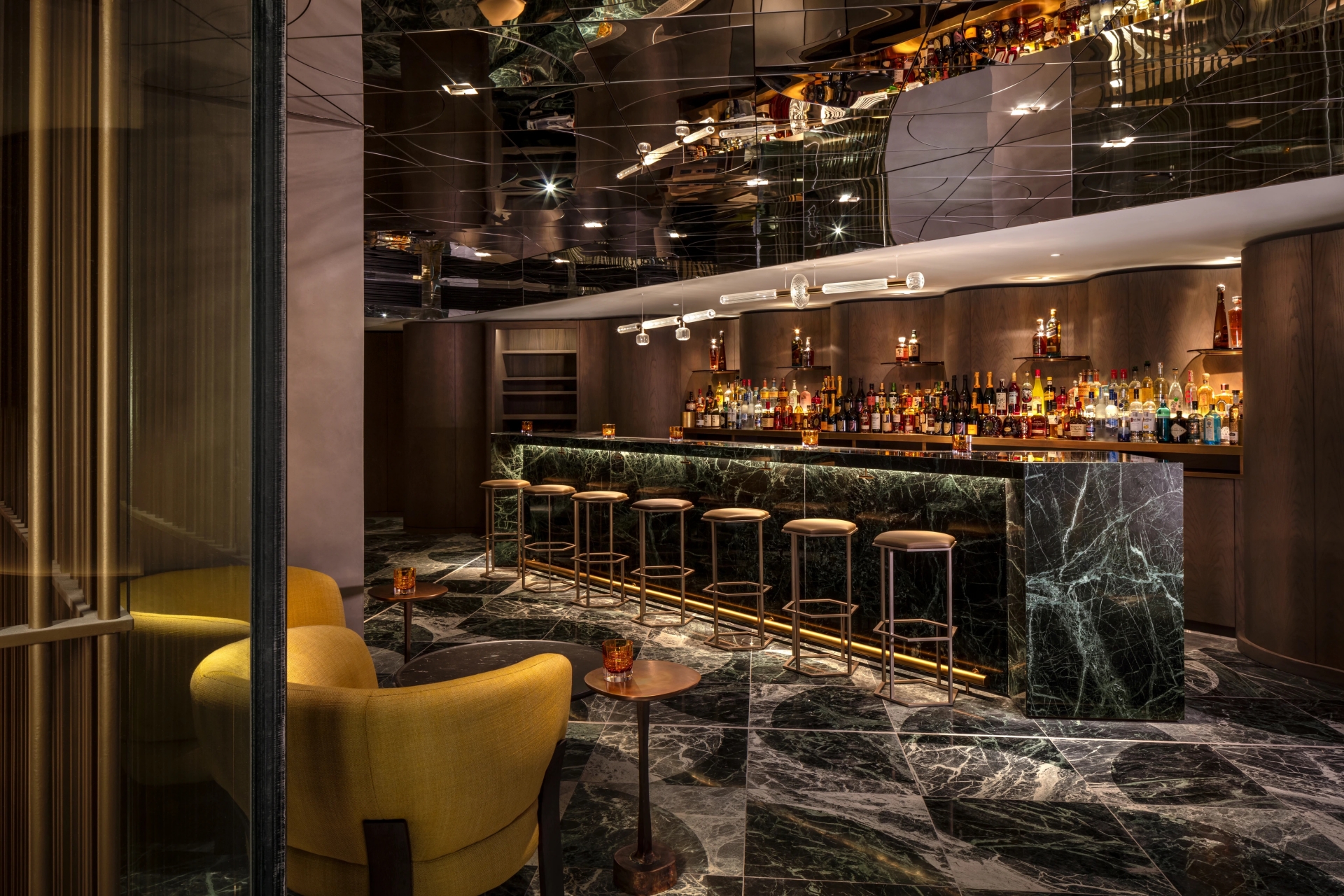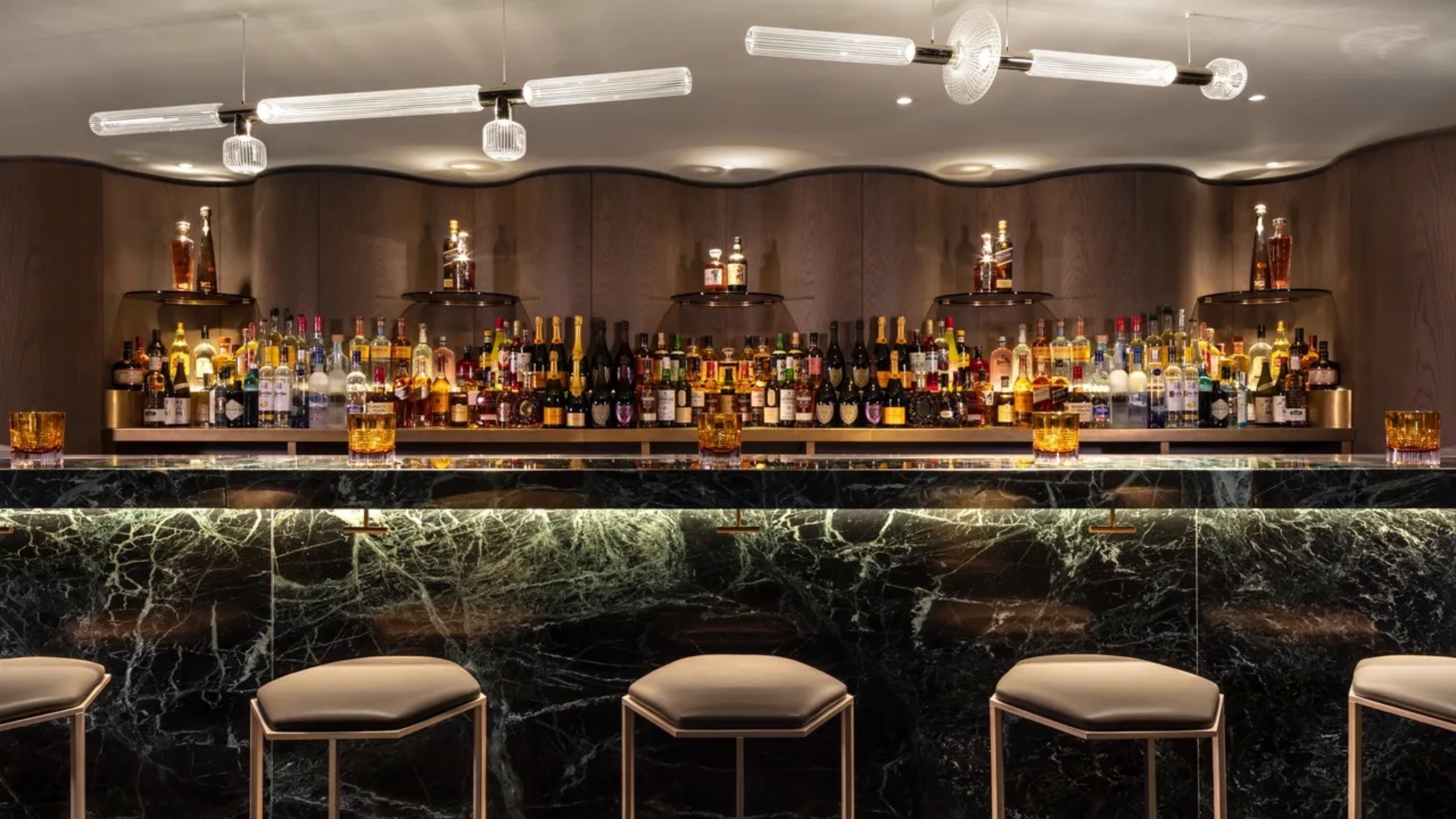 The Londoner is the perfect venue for any time of day or night, any event, and a perfect base from which to explore London. Take your place on set for a guaranteed fun stay in luxuriant surroundings, and indulge in city life with cocooning luxury to rest and restore when the going gets too much.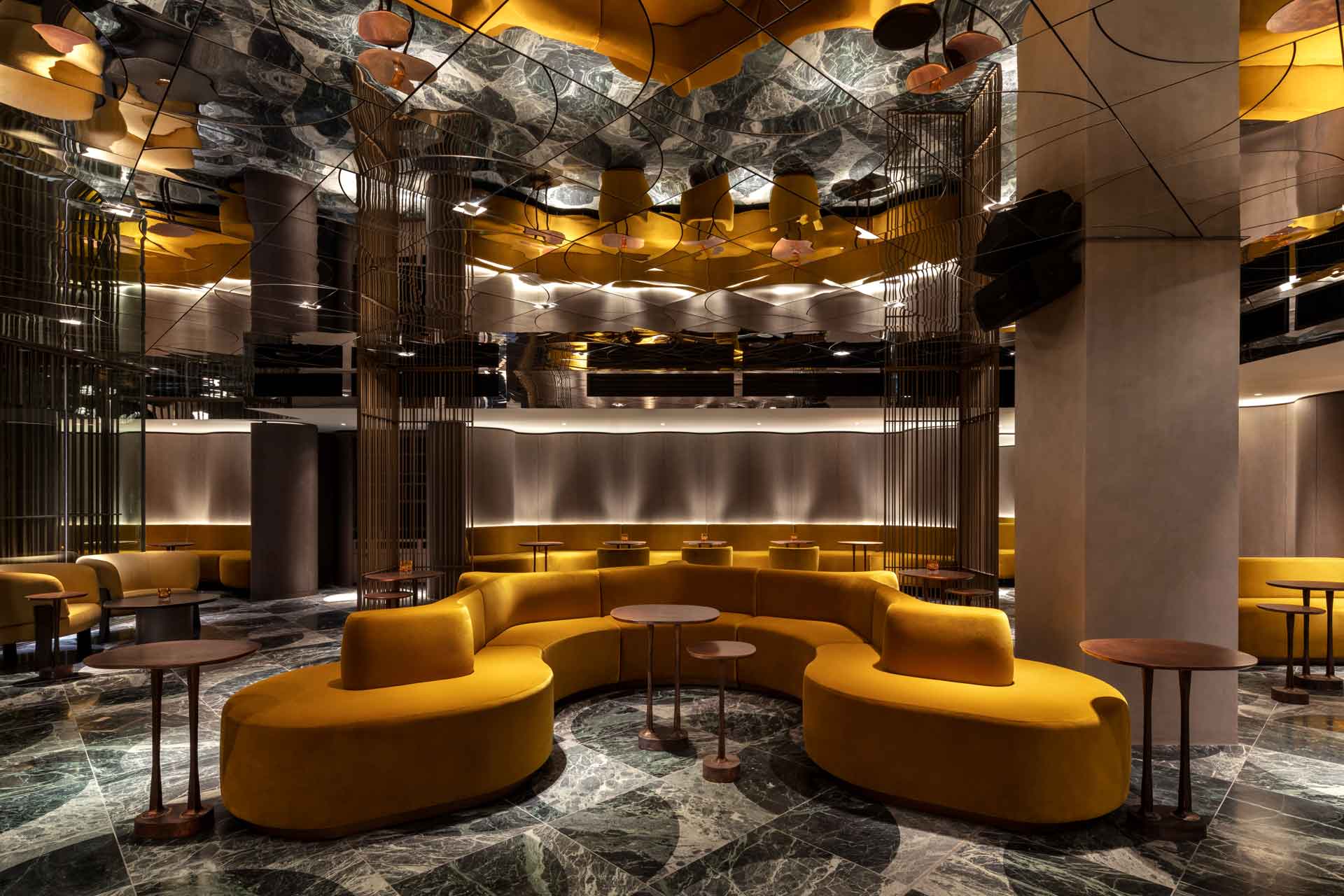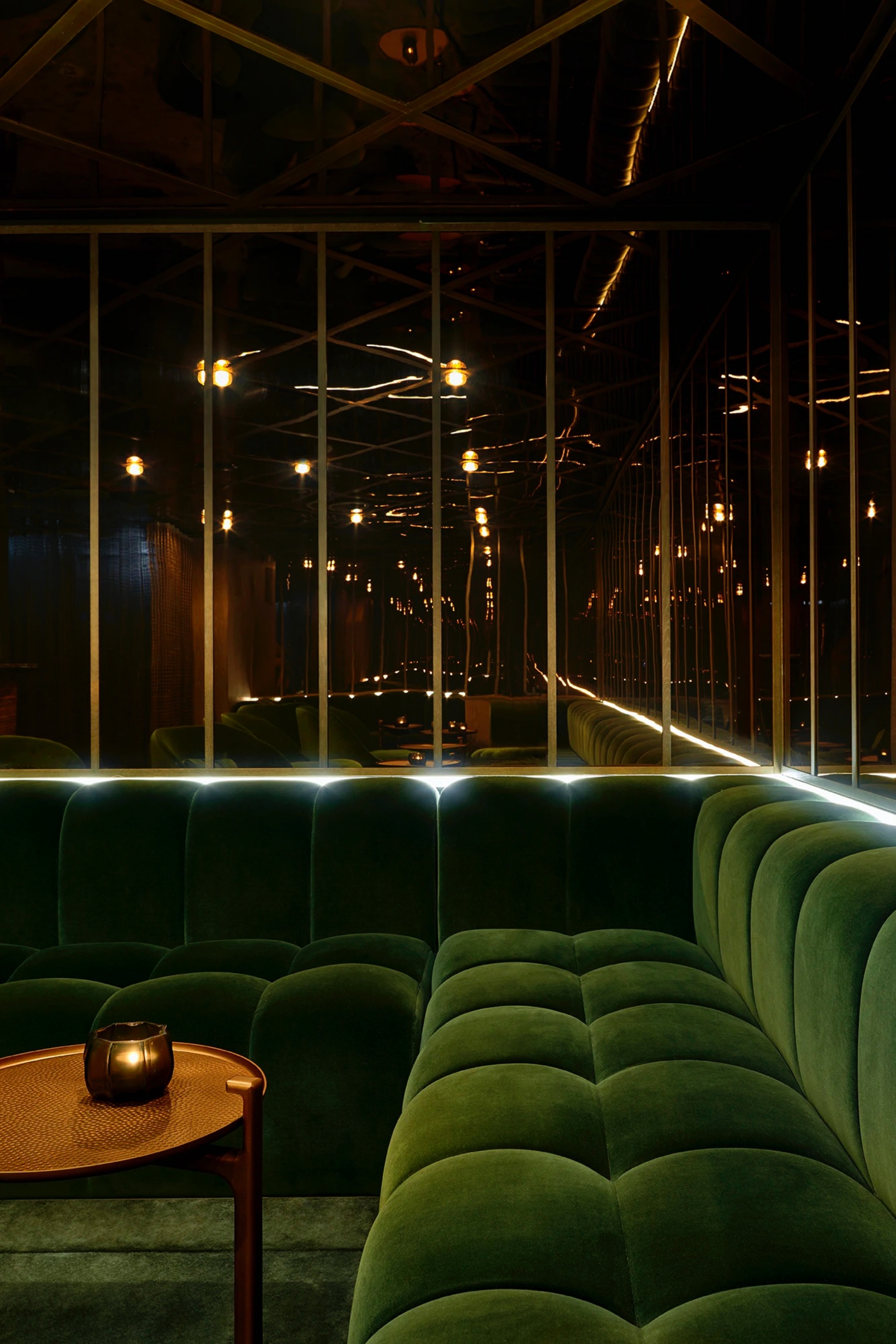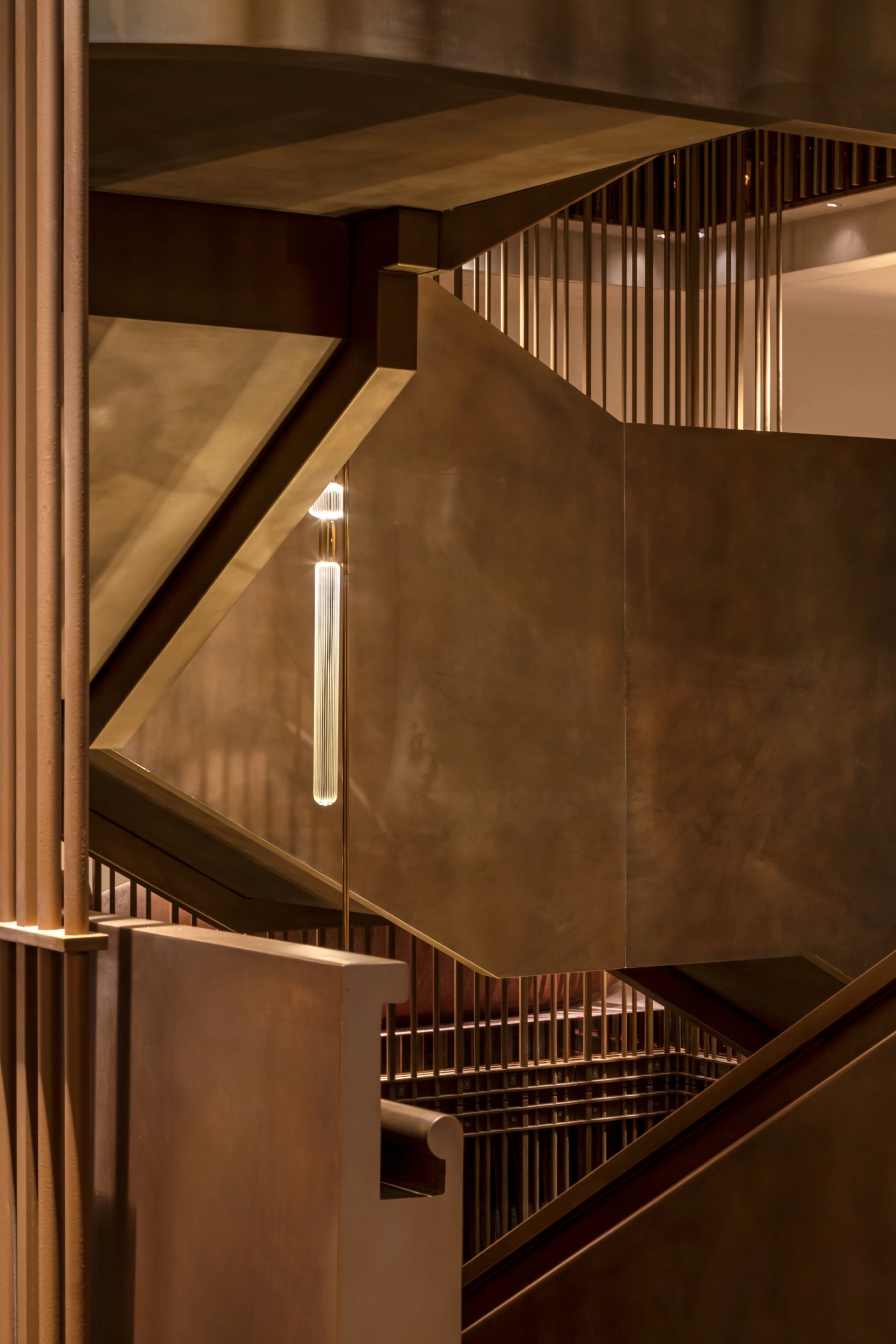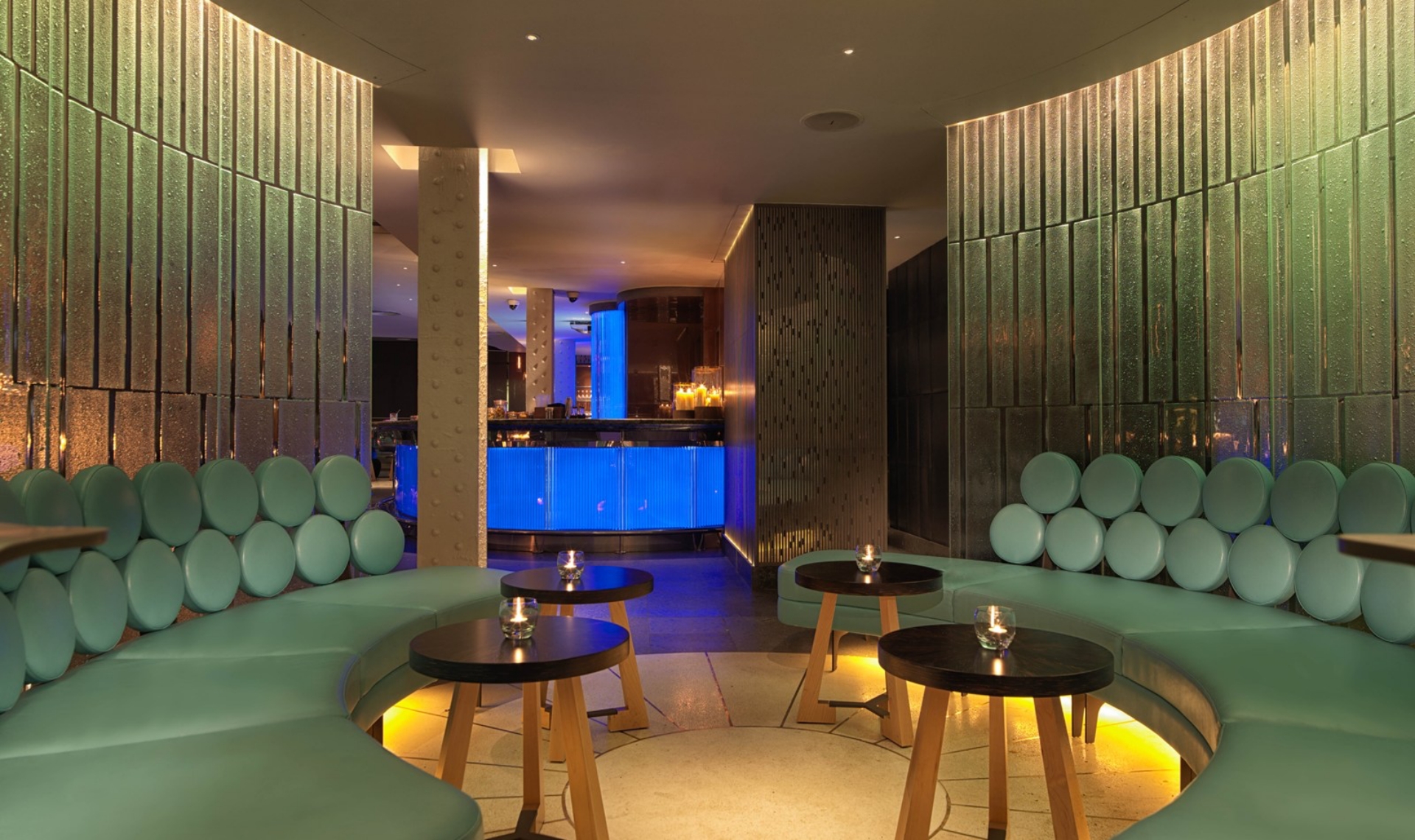 The Londoner, Leciester Square, London.