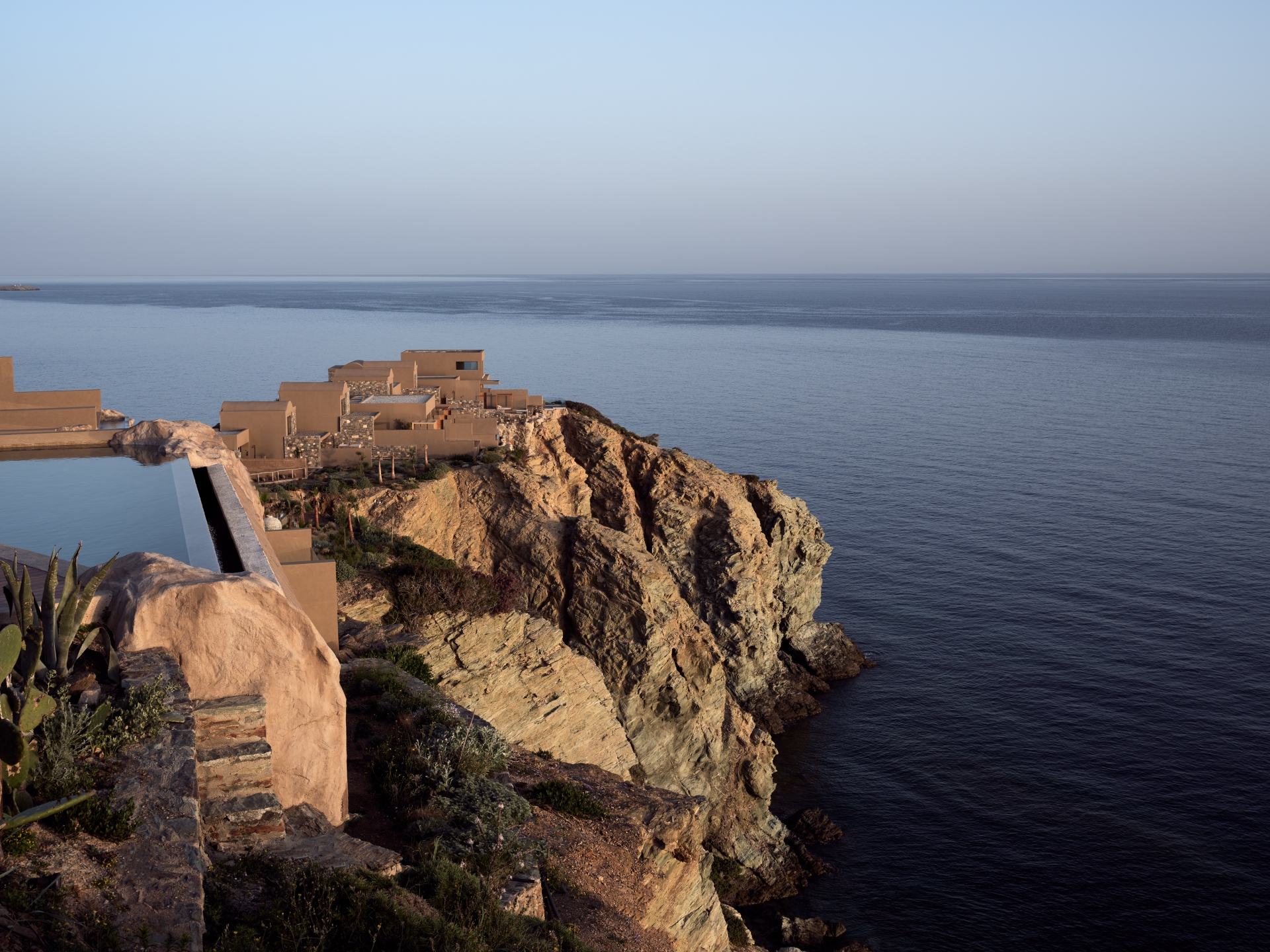 The property boasts of expertly crafted design rich in texture and brimming with nature motifs, from marble details, to stones and wood, and earthy tones. All suites and villas at the hotel are equipped with saltwater private pools and sea views for guests to luxuriate in maximum privacy. In terms of wellness, the hotel's Bath House houses a majestic hammack-shaped byzantine spa bath and provides an extremely elaborate spa menu offering treatments including thermal bath, full-body exfoliation, algae detox mask, head treatment, and aromatherapy and massages with custom-made scrubs massages from essential oil combinations. In addition to a professionally-stocked Fitness House, the hotel also holds yoga and pilate classes for fitness enthusiasts in the built-from-bamboo Asana Yoga Shana.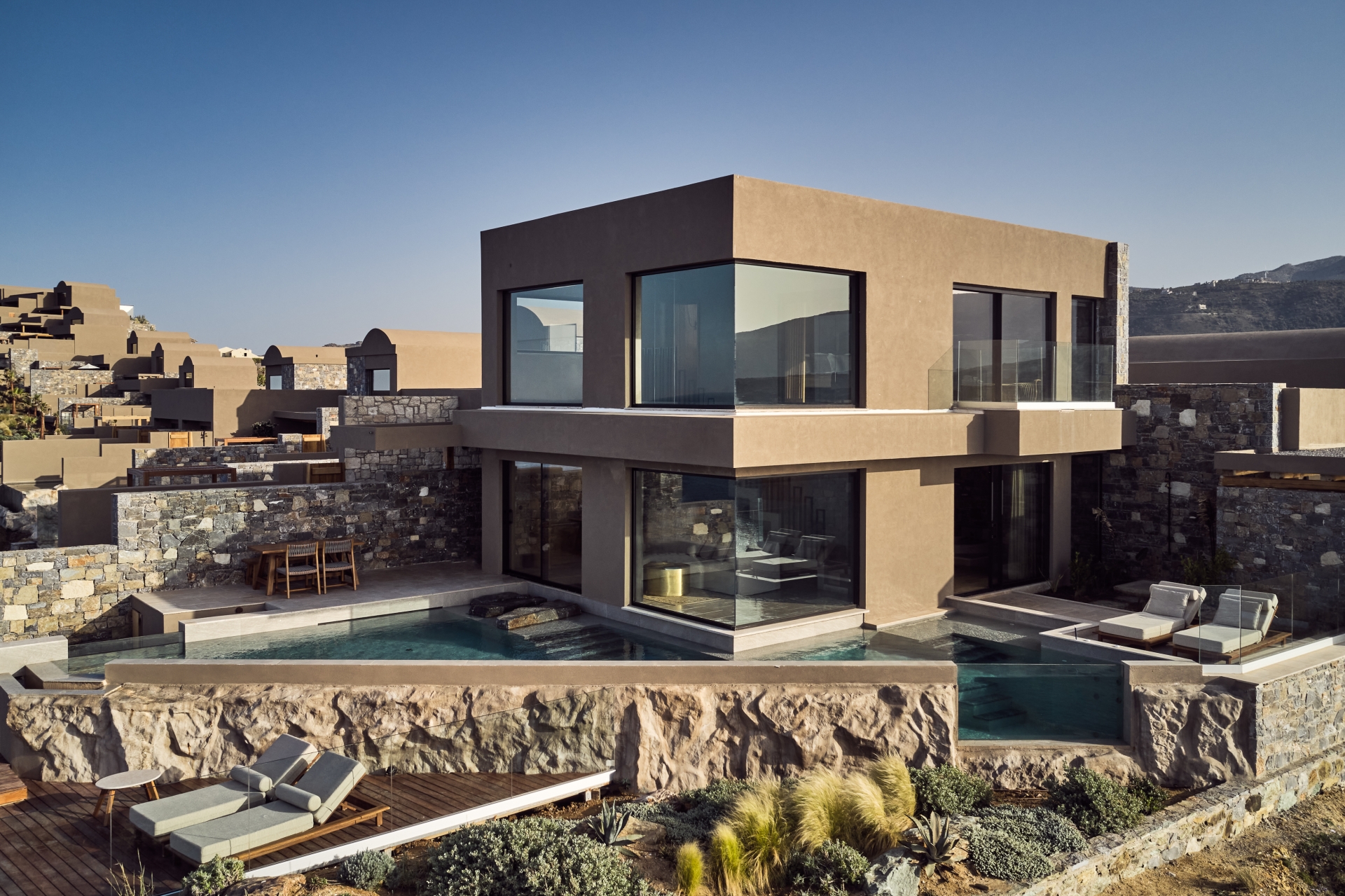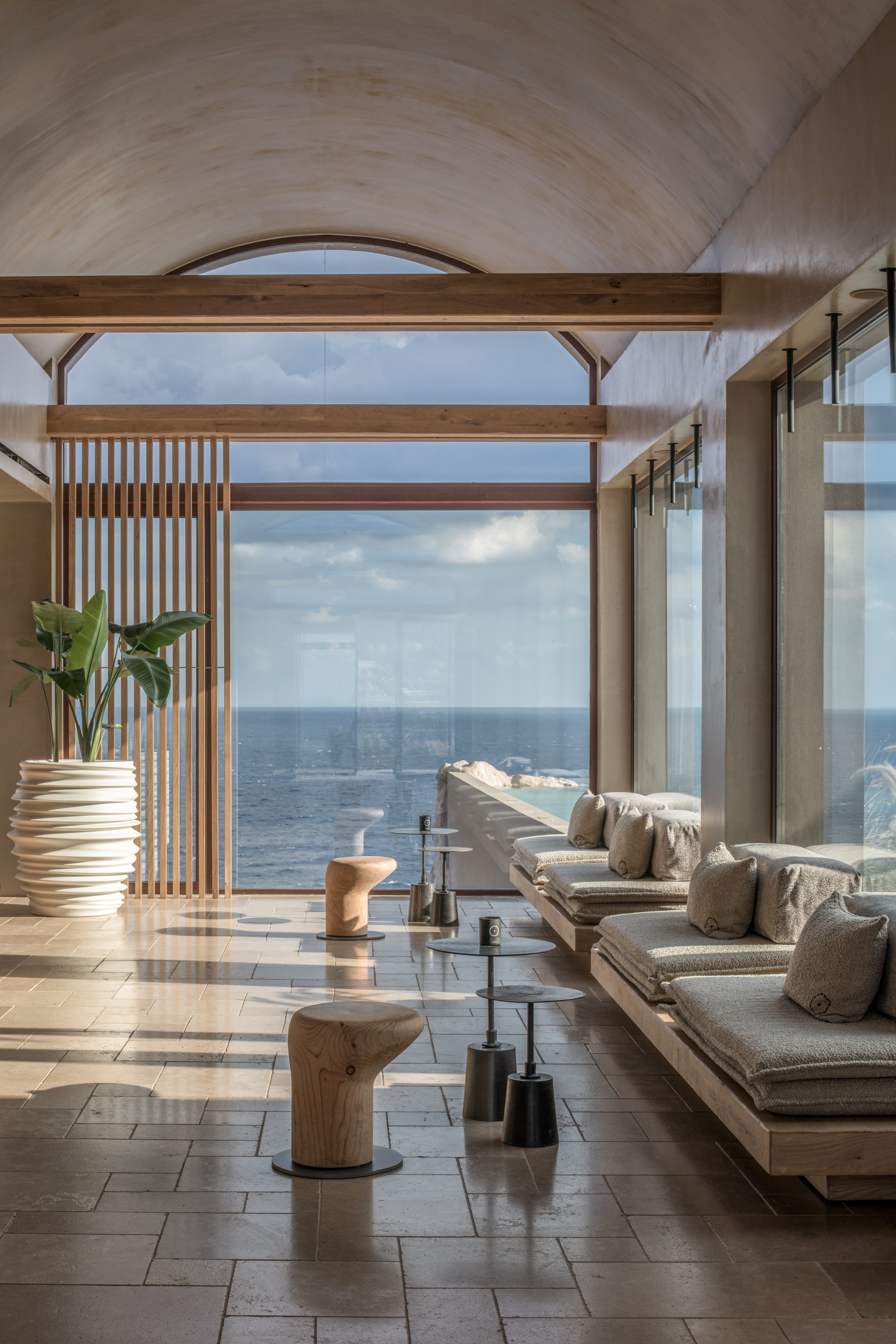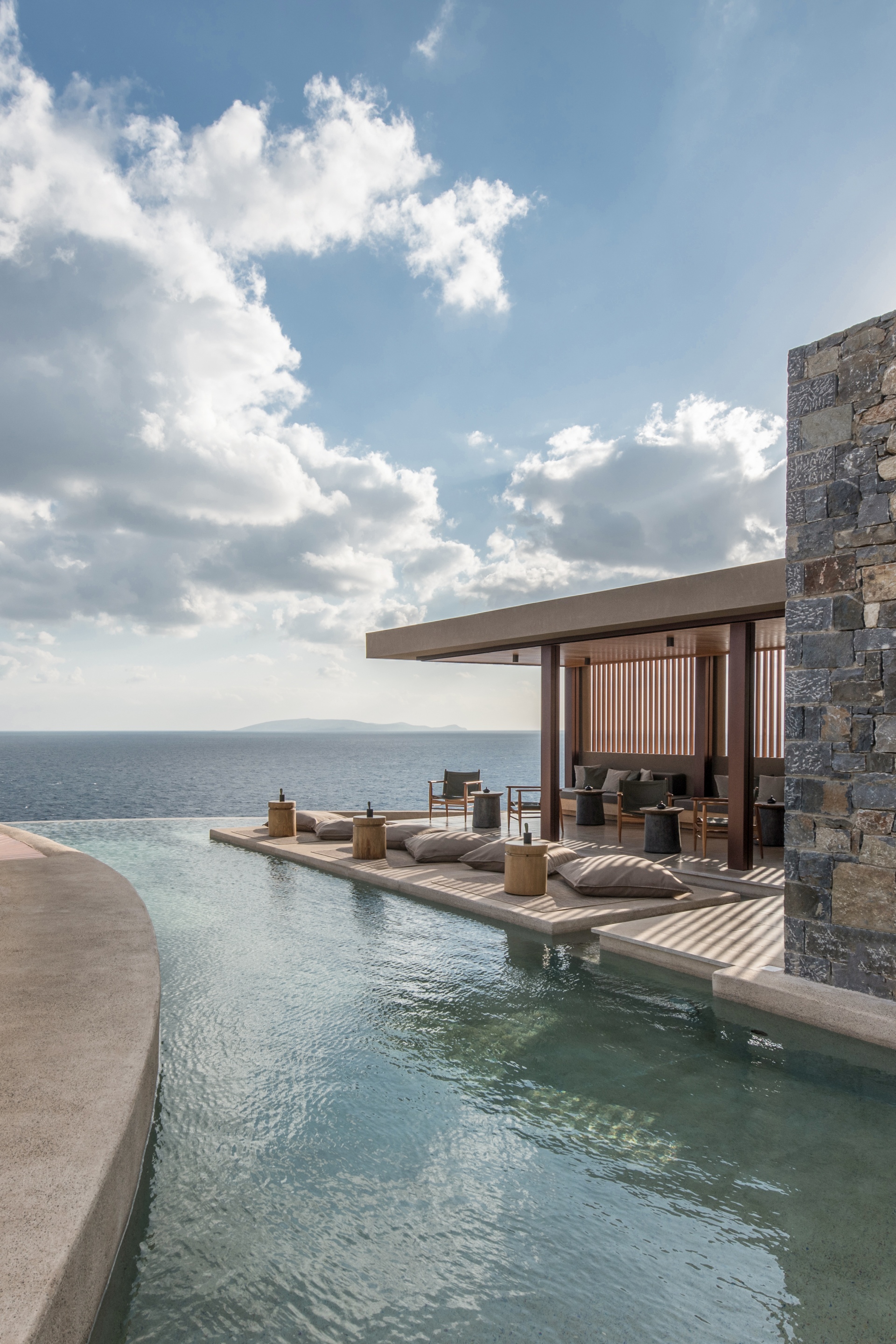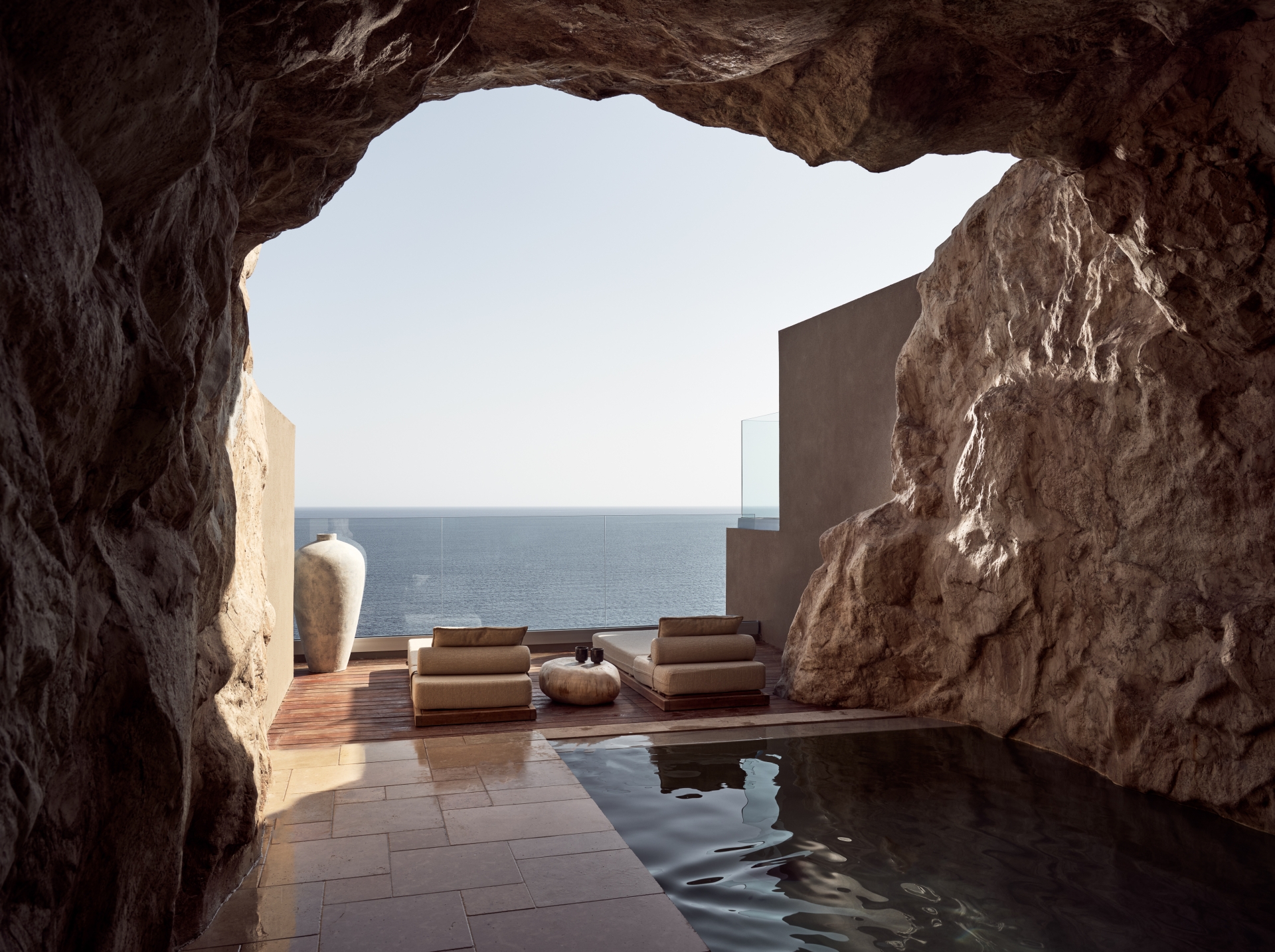 Throughout the hotel's suites and villas, design and sustainability practices are taken to a new high. One will find the use of stones, wood, and earthy tones, complete with raw silk bed covers and marble from Ancient Festos. The accommodations have been designed to be illuminated by natural light easily and constantly, with large windows, while communal spaces are decorated with copper and wooden furnishings, as well as natural fabrics, to create a space where the natural fuses with aesthetics and luxury. In fact, the majority of the hotel is lined by rocks and stones to express a raw, natural look that blends in with the surrounding environment. Most notably, parts of the hotel's signature Cave Suites are carved out of the rock, then sculpted and painted over to preserve the natural look of the cave with the goal of immersing guests in the natural environment. Guests will be pleasantly surprised to find out how the suites are able to maintain a stable pleasant temperature all-year round with no air conditioning or heating needed - a true sustainability statement built.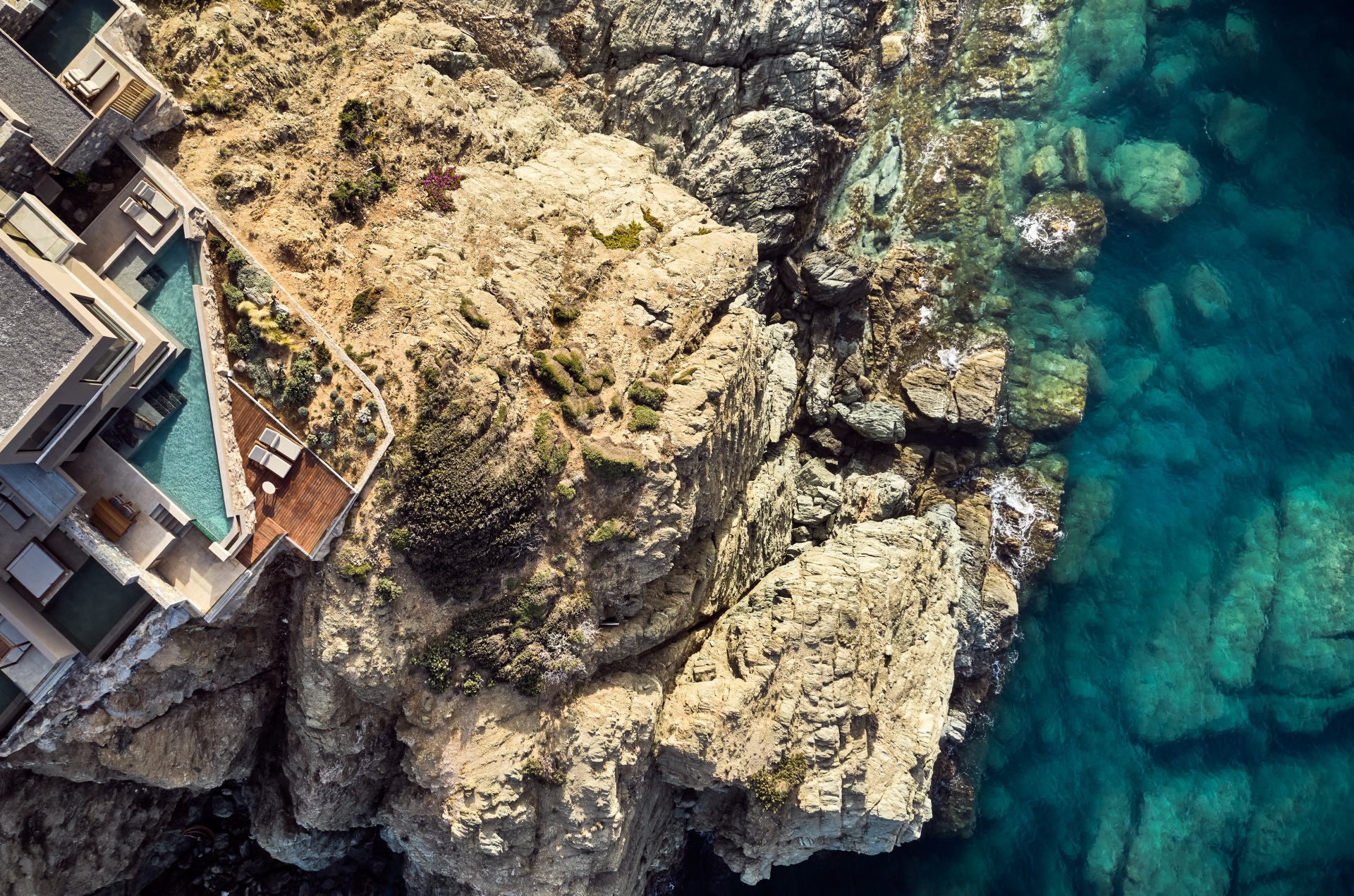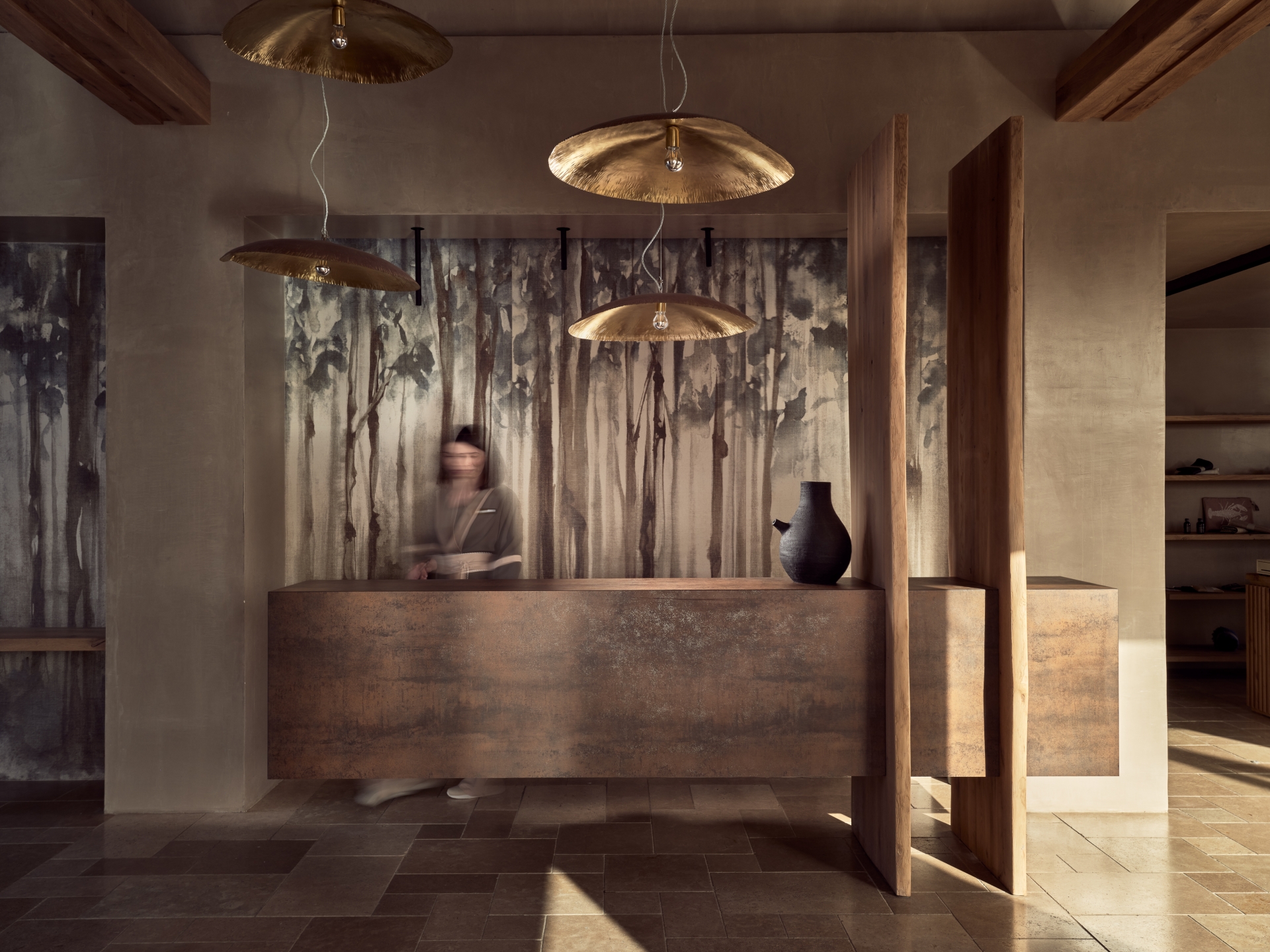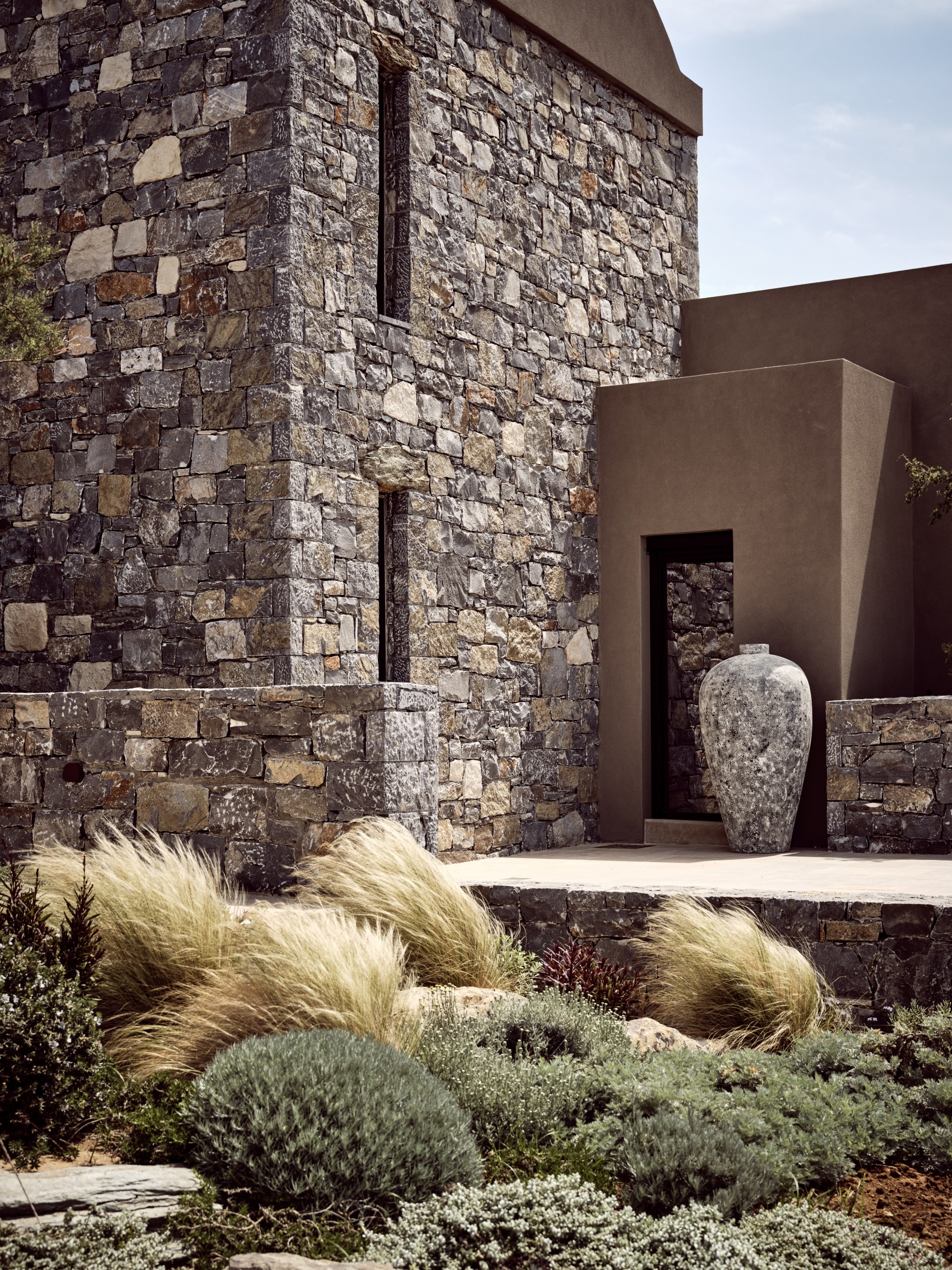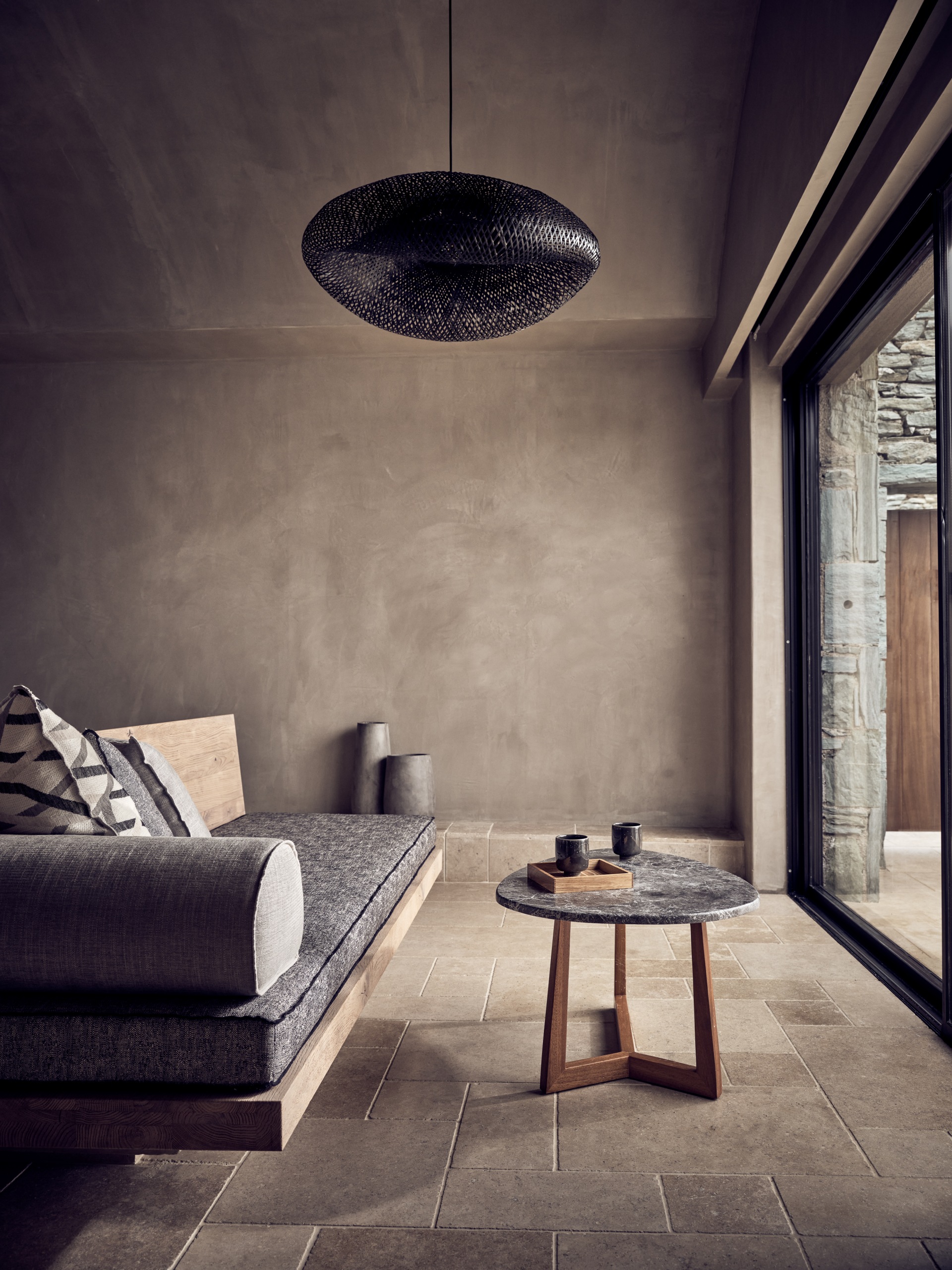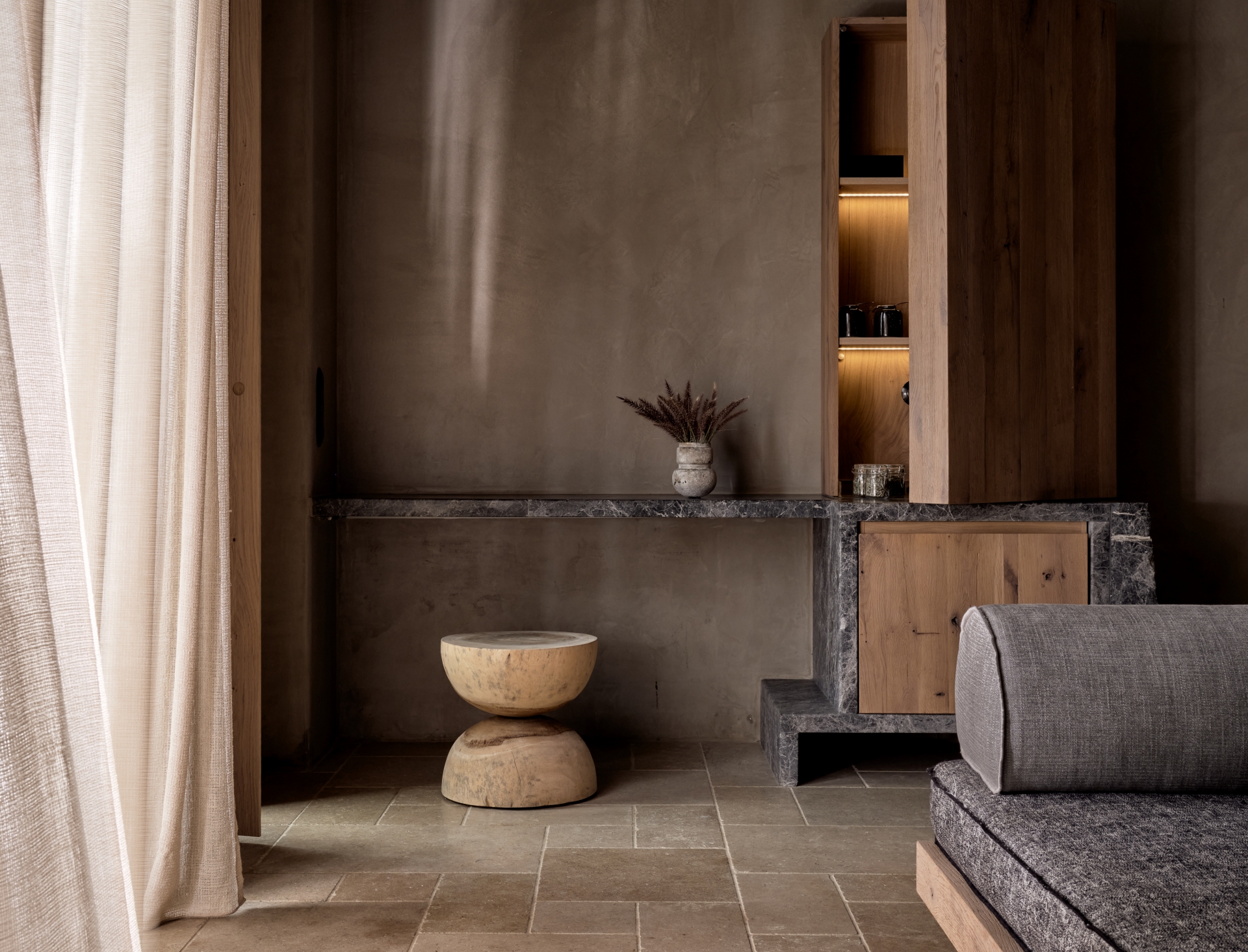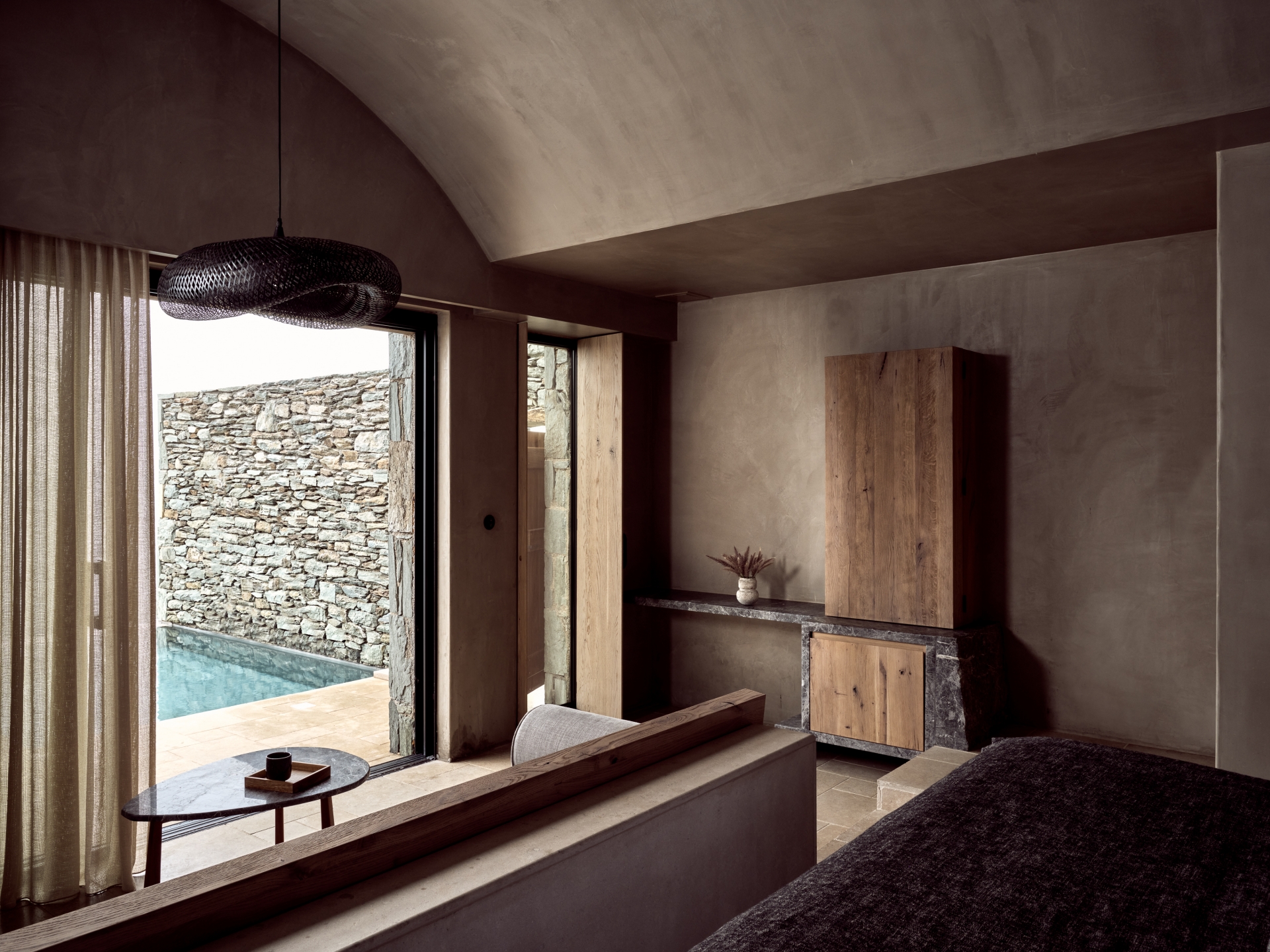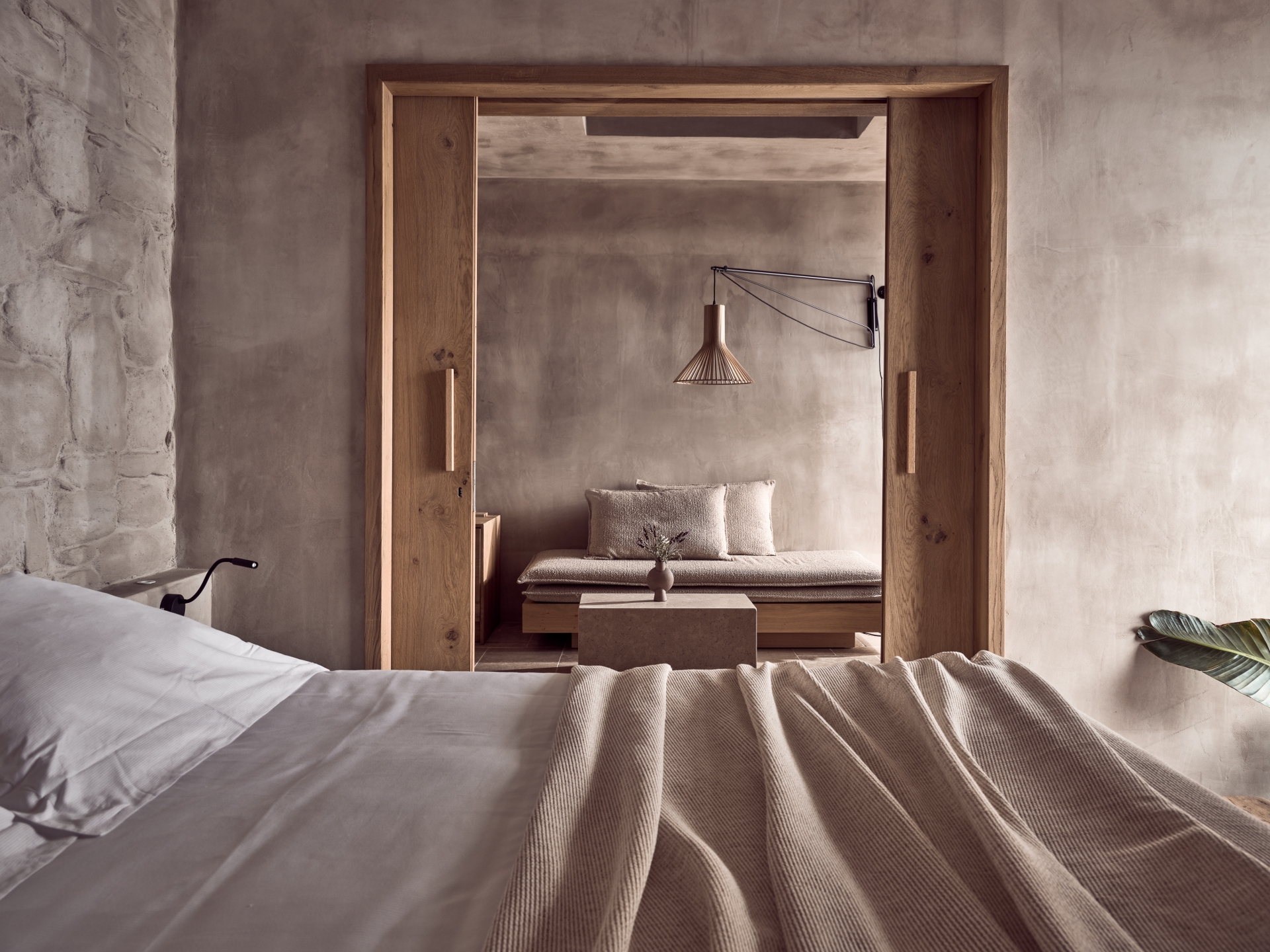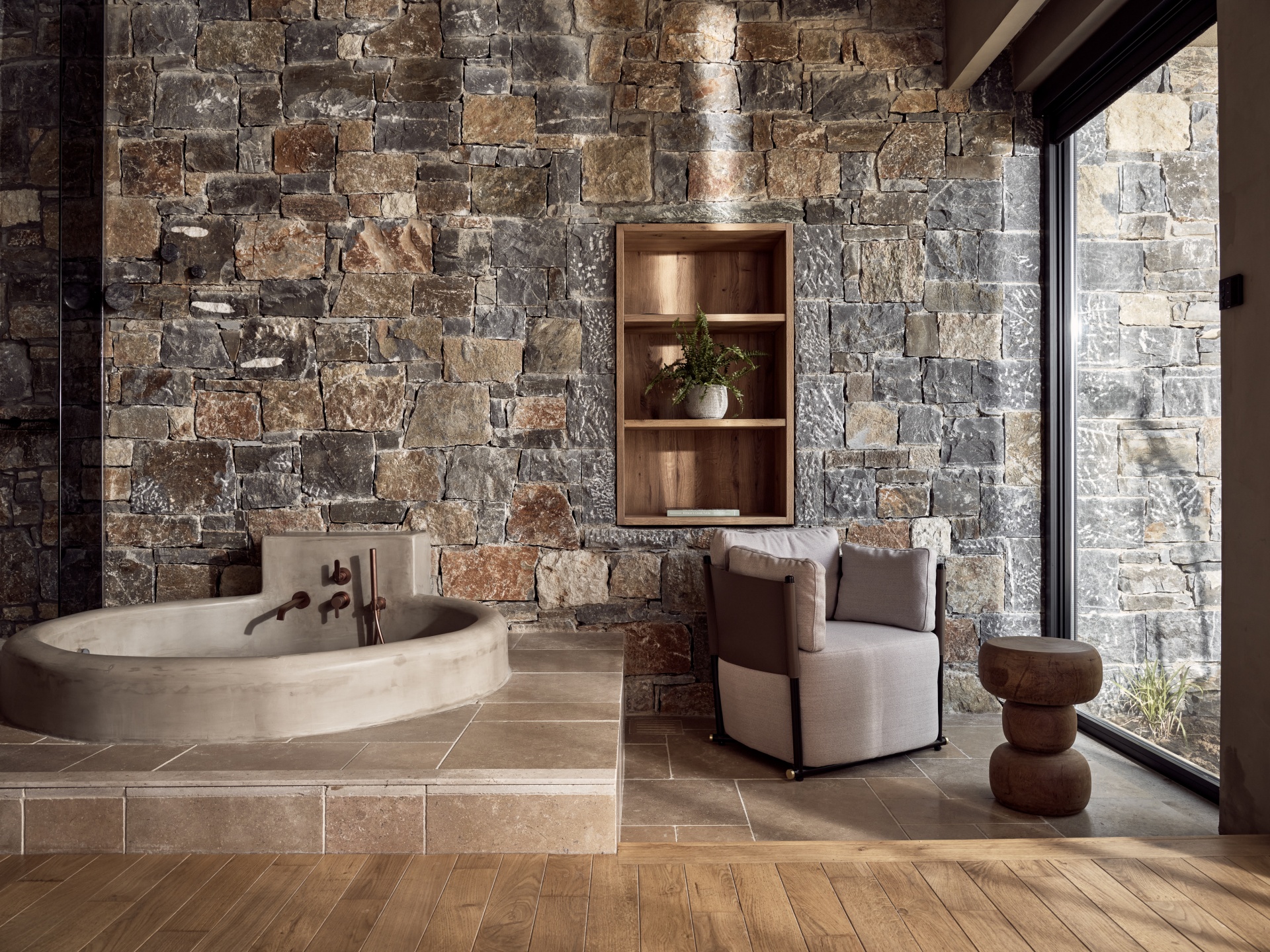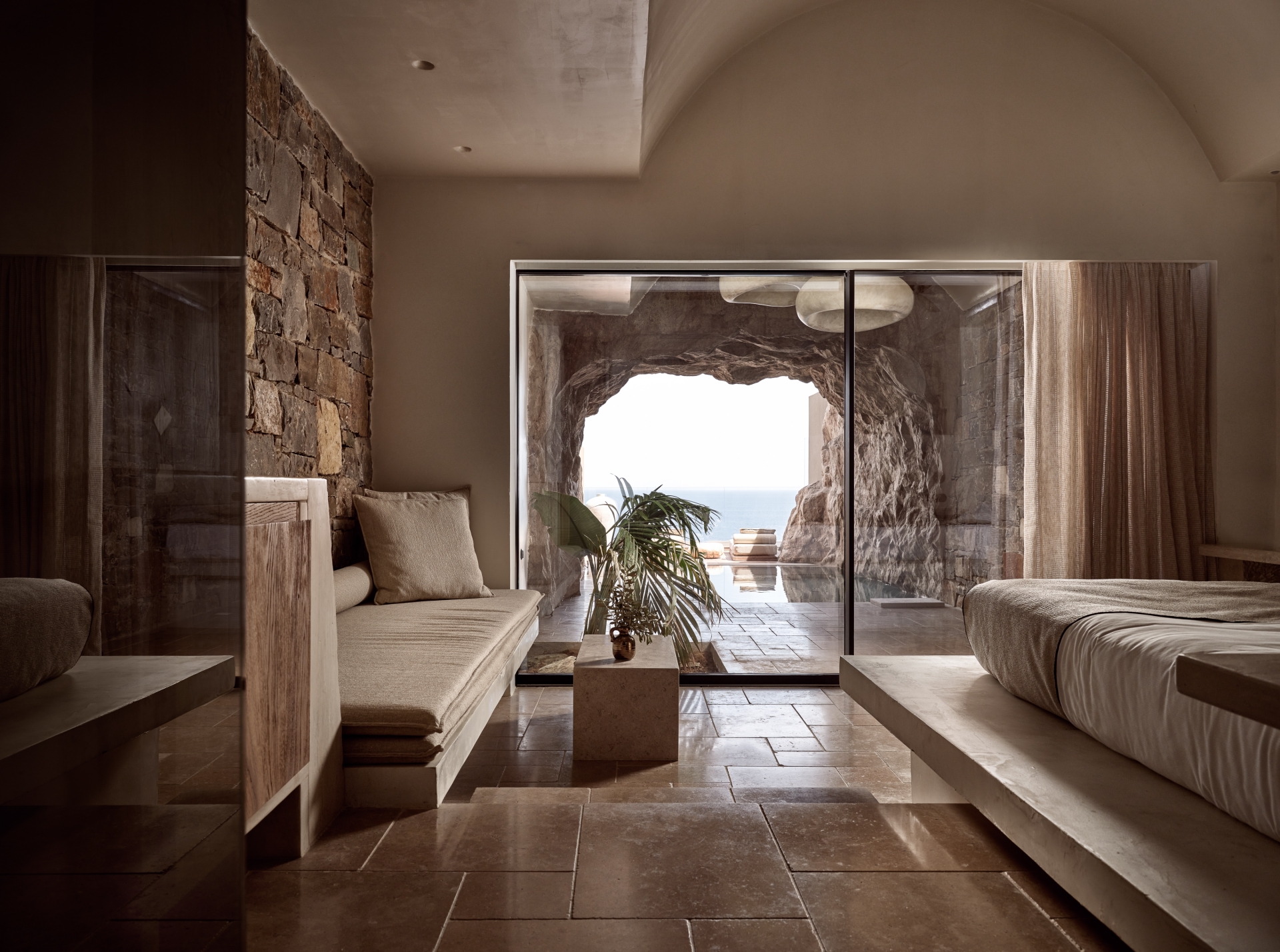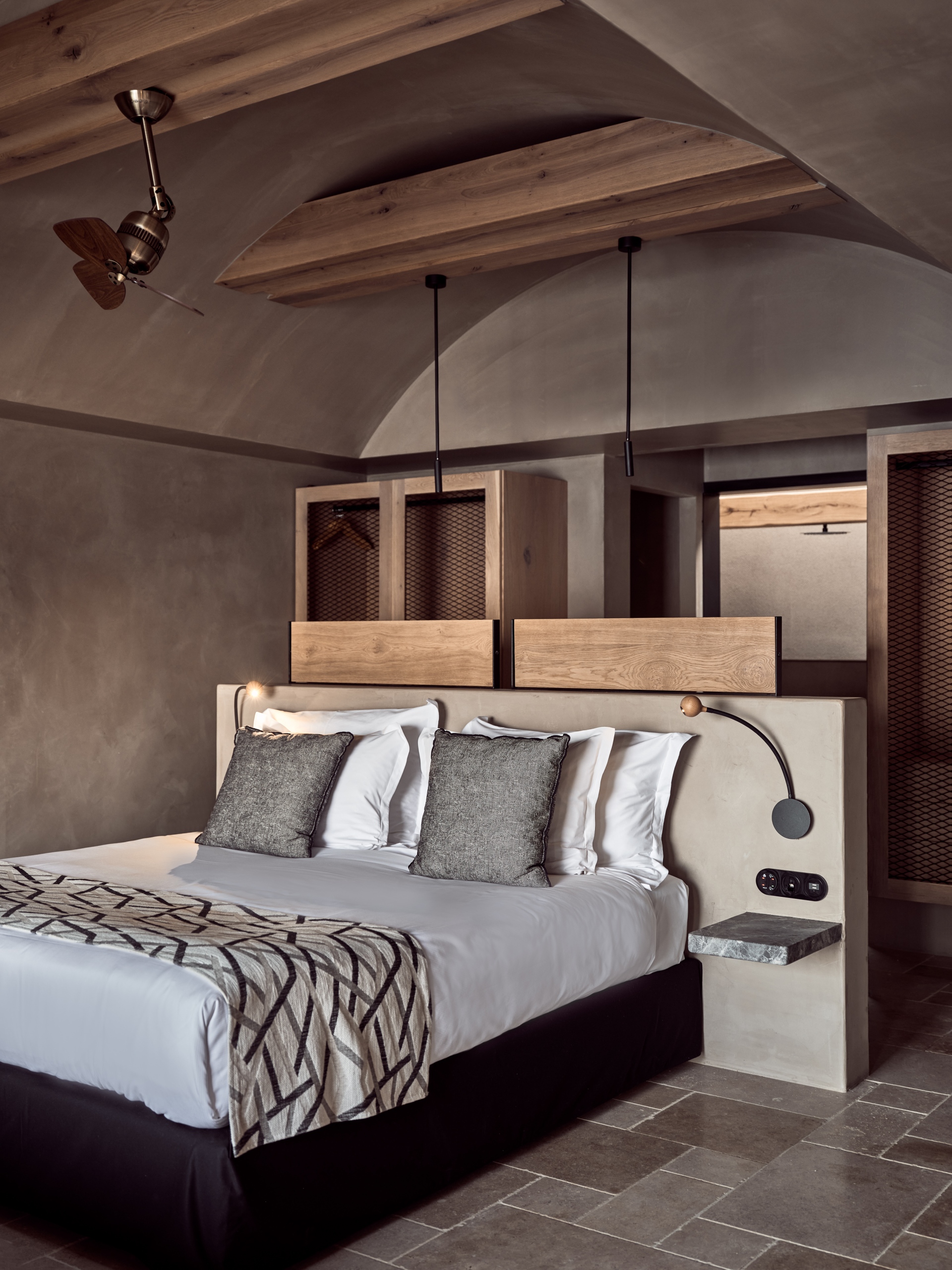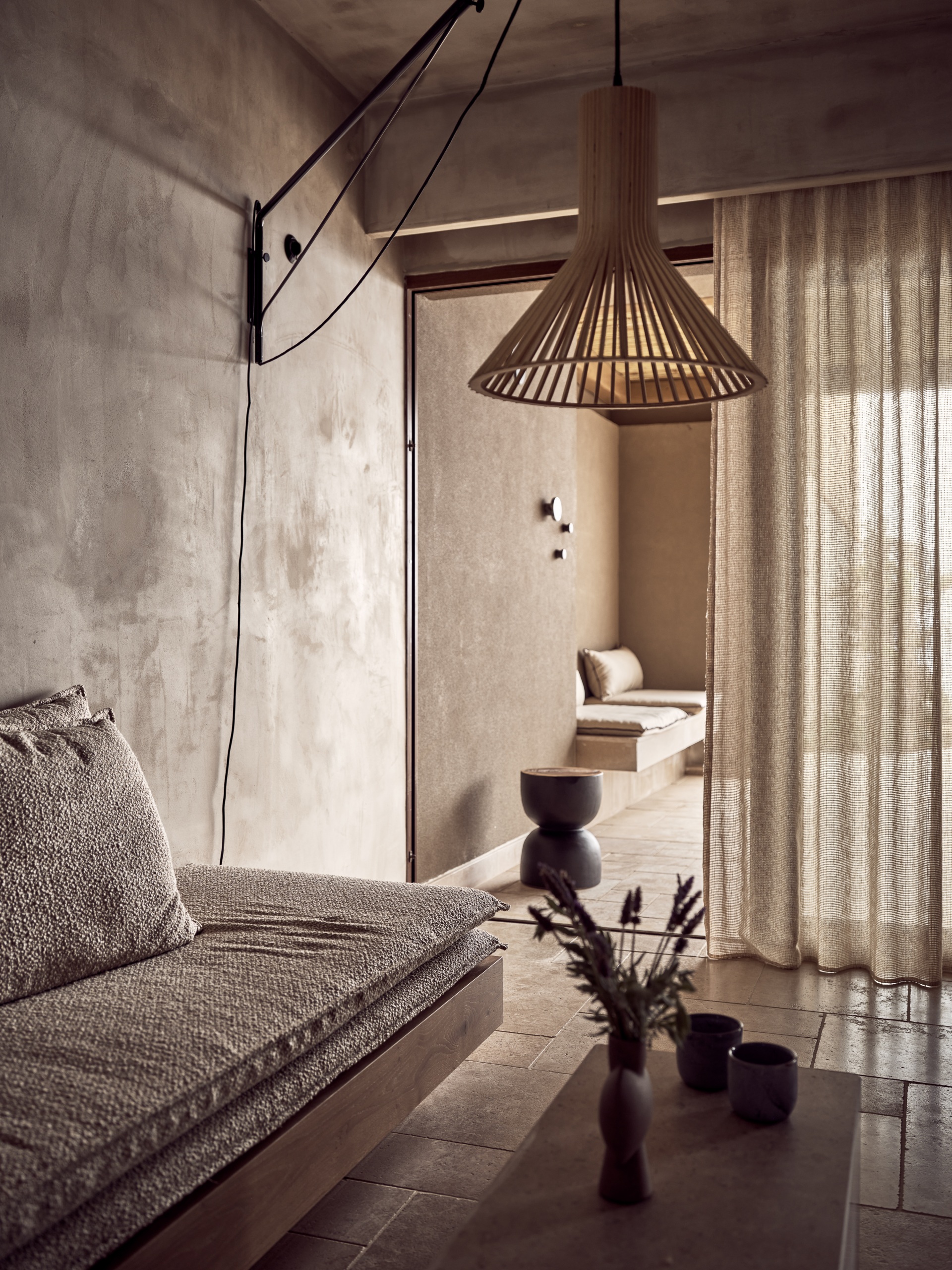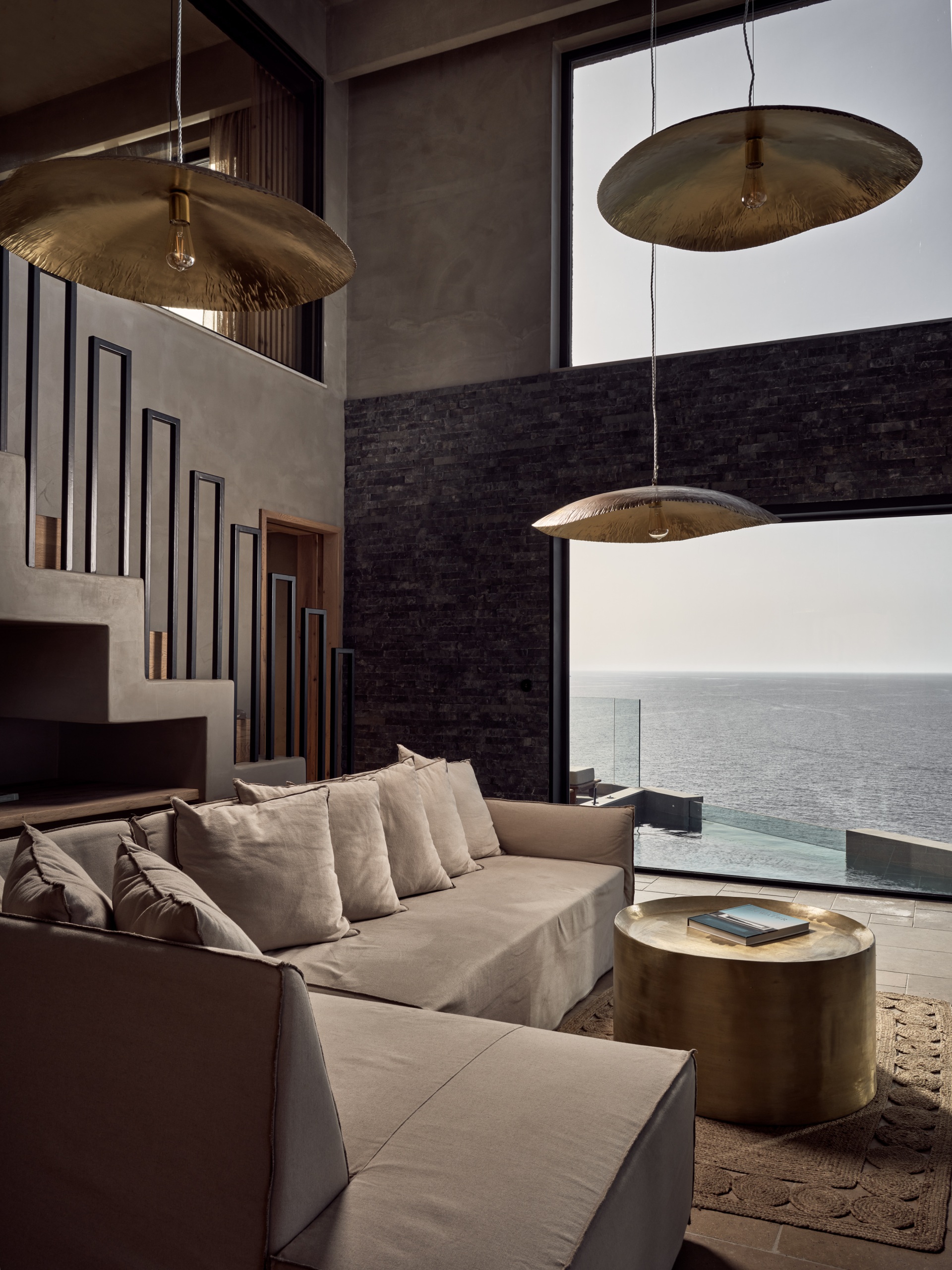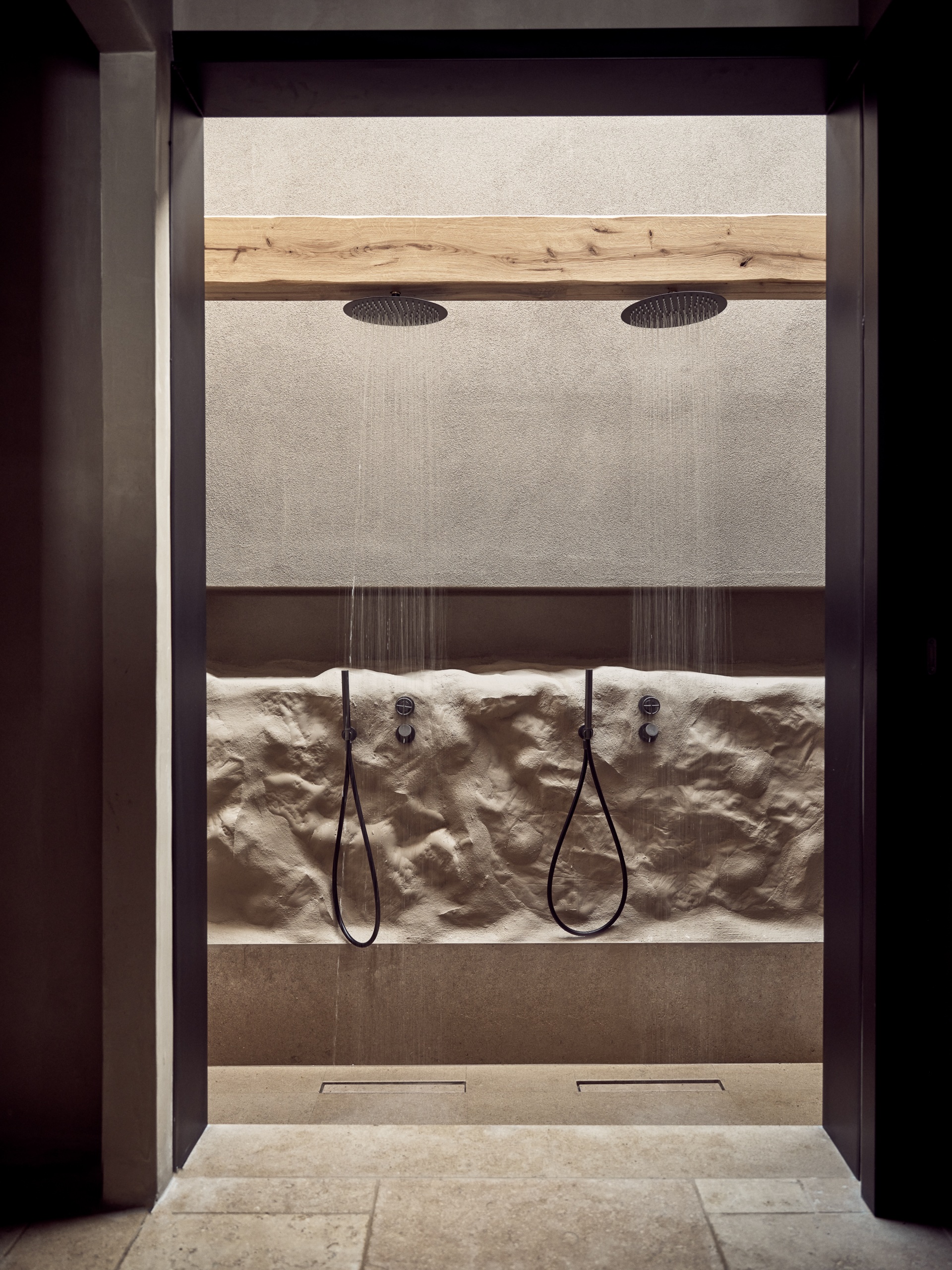 The hotel's emphasis on sustainability is expressed in the mindful choice of utilizing organic building materials for some of the hotel's properties, such as the built-from-bamboo Asana Yoga Shana and the Makuti-thatched roof of the hotel's Circle Bar, made from a natural material from a specific type of palm tree found in Malaysia. The hotel also made use of locally-sourced materials such as stones and part stones found on Mount Ida, the highest mountain on the island to build the hotel's architecture, and repurposed rust-coloured metals, corten metallic details, and reed wicker for decor and furnishing, and actively invited local talents including Cretan craftsmen, artisans and sculptors to contribute to the the project, who helped create exclusive units like the marble vanity sinks, tables and other copper creations for the ACRO Suites.