Milan-based designer and art director Serena Confalonieri works in the field of product, interior, graphic, and textile design, collaborating with companies and artisans of excellence both in Italy and abroad. Her strongly distinctive style is built around a graphic, colourful, and emotional vision, mixed with decorative hyperboles and geometric shapes. Unexpected subjects, chromatic and material combinations, together with anthropomorphic and zoomorphic inspirations, give life to projects where design is given an ironic twist and, vice versa, playfulness is at the root of the project.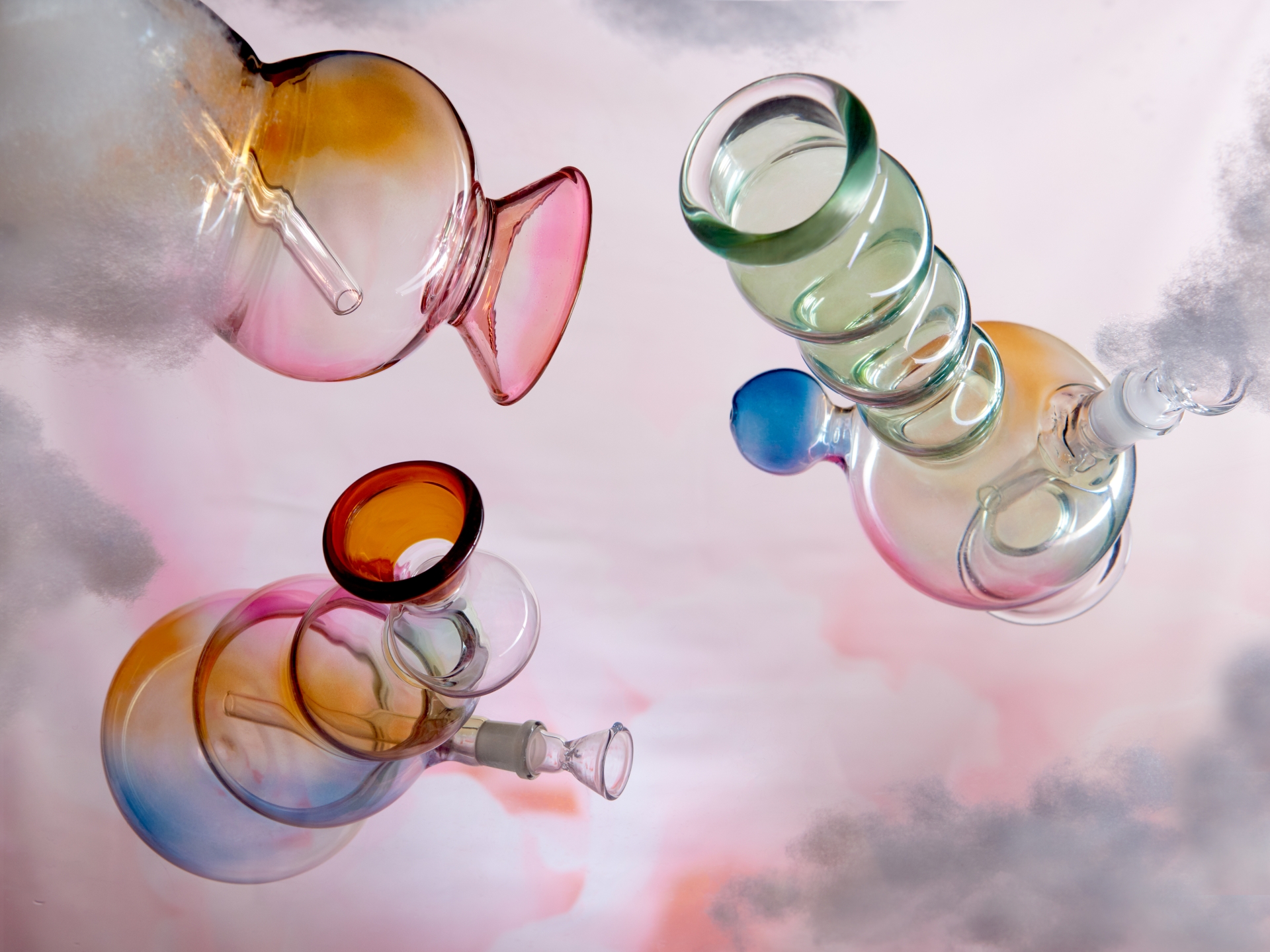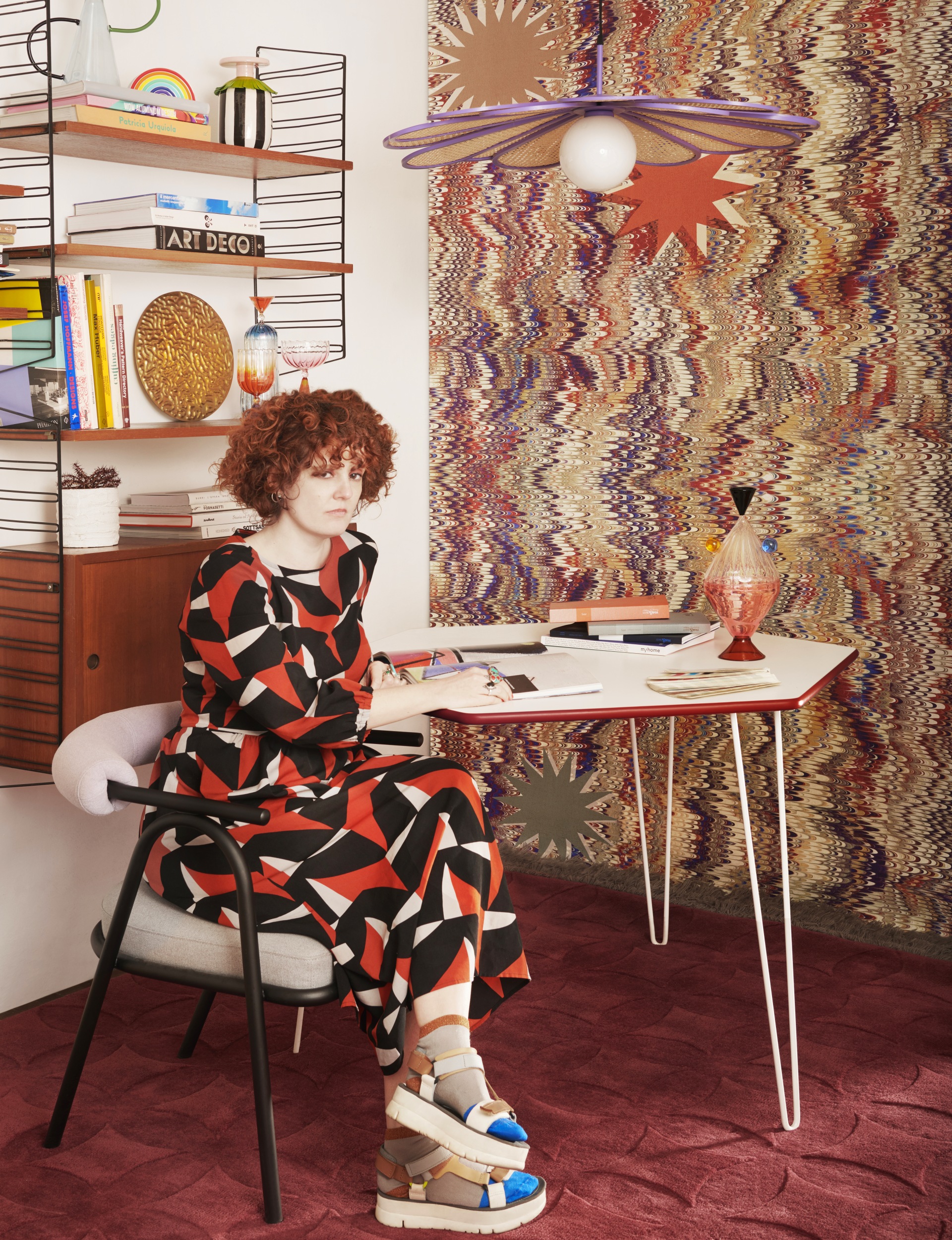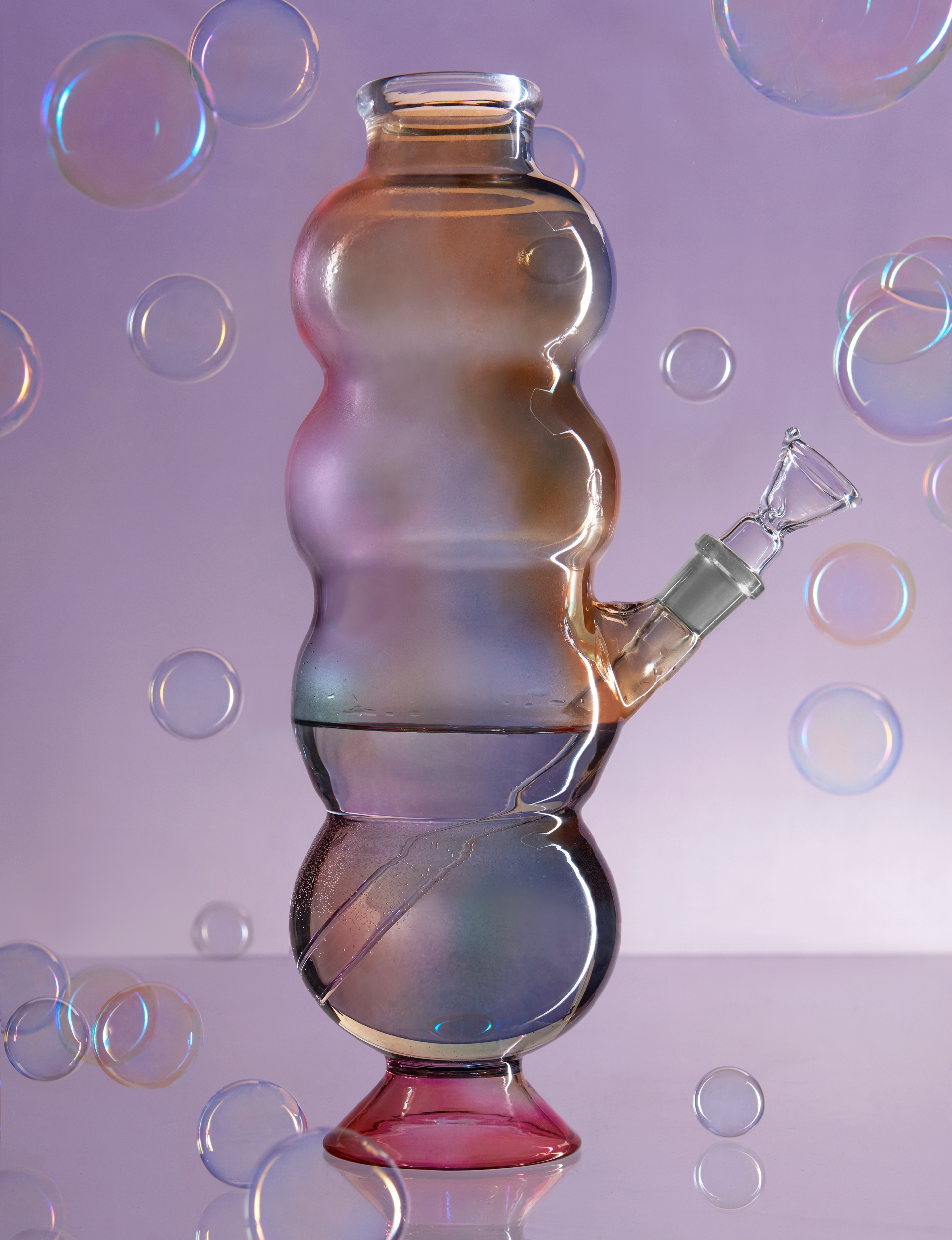 In 2013 she made her debut at Milan Design Week with a selection of products born from the collaboration with companies such as cc-tapis, Nodus, and Wall & Decò. Ever since then, she has been working for leading design and furniture companies including: Abate Zanetti, Altreforme, Archiproducts, Arzberg, Azimut Yachts, Carpet Edition, cc-tapis, Coin Casa Design, Comune di Milano, Crate & Barrel USA, .ex- novo, Fondazione Cologni, Gur, Holland & Sherry USA, Houtique, Karpeta, L'Opificio, Maliparmi, Mason Editions, Medulum, Mohebban, My Home Collection, Myyour, Nodus, Porro, Portego, Potocco, Saba Italia, Sambonet, Swatch, Texturae, Vetrofuso, Wall & Decò.
She has been the art director of design brands and realized many site specific set-ups and installations on behalf of the Municipality of Milan, Archiproducts, Marmomac Fair, and the San Siro Milan Hippodrome on the occasion of the "Leonardo Horse Project".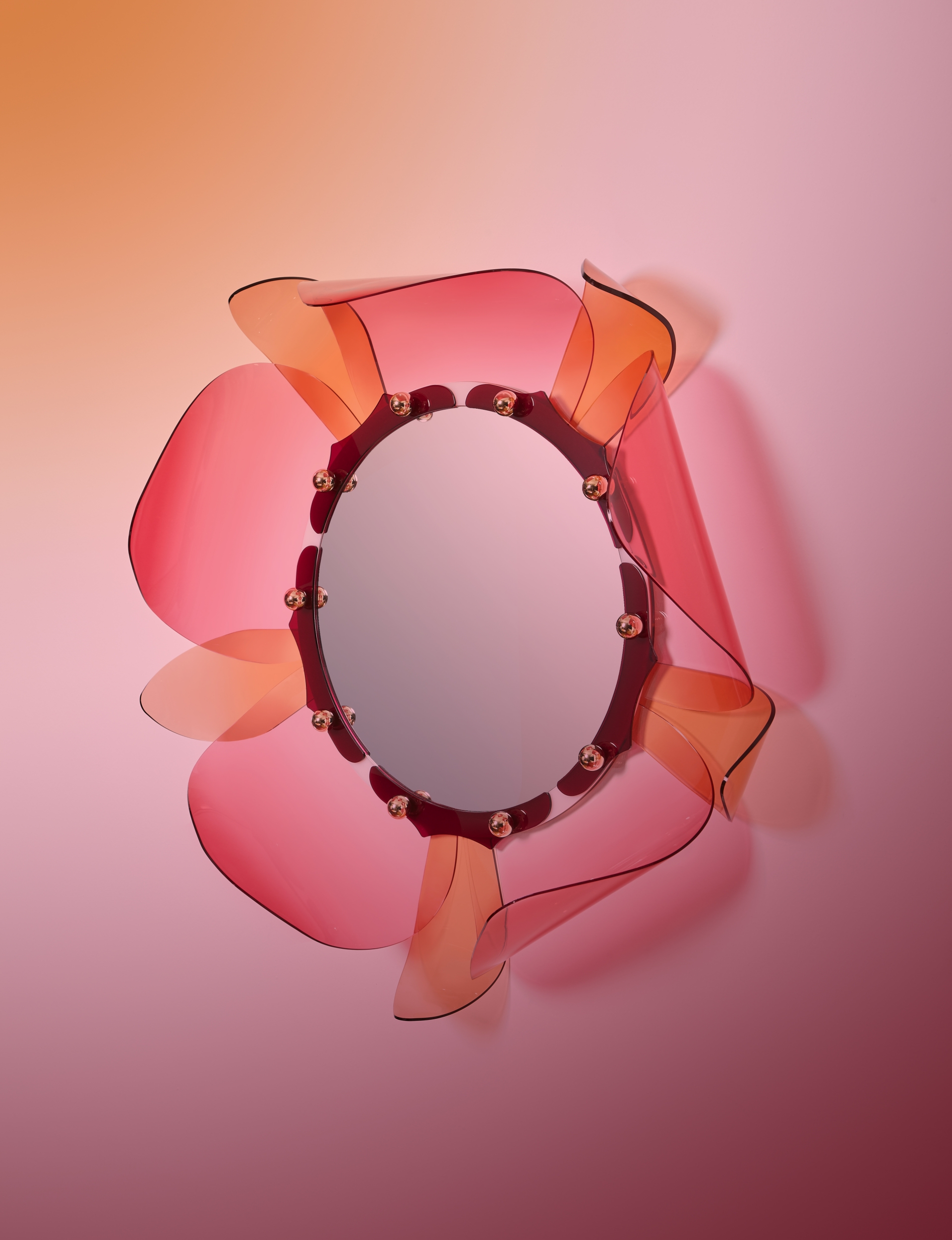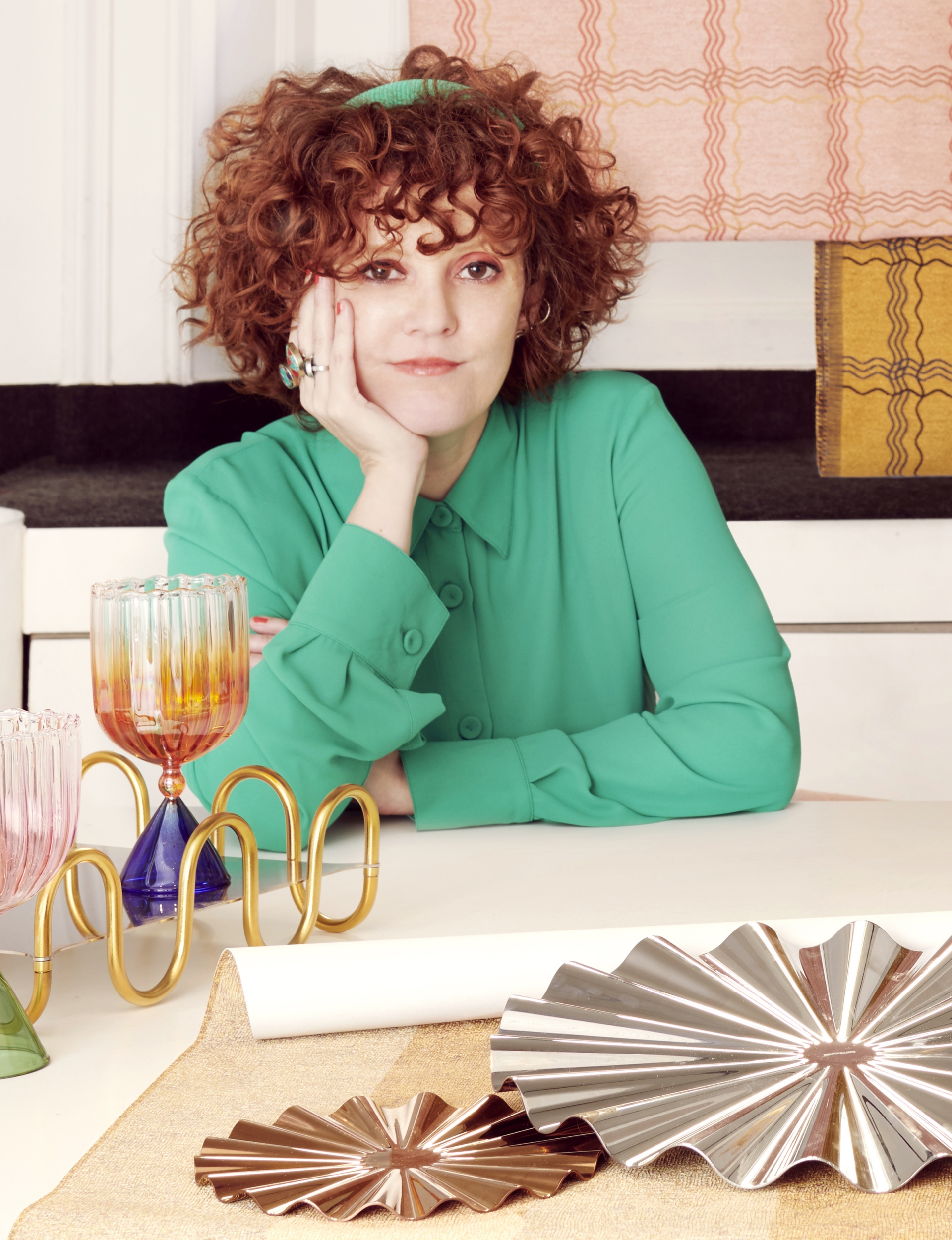 Alongside important institutions such as Triennale Milano, Fondazione Cologni, Michelangelo Foundation, Coin Casa and Elle Decor, Mexico Design Week, she took part in many projects characterized by the aim of guiding small and extraordinary artisanal realities towards more contemporary designs and products, in order to save and bring to light a know-how, otherwise at risk of extinction.
Confalonieri has been selected for several design residencies and workshops both in Italy and abroad (USA, Mexico, Portugal). Her projects have been featured in many important publications and trade magazines  and she has received prestigious awards including two Honorable Mentions at the Young & Design Awards and the German Design Awards. Her works have been exhibited in well-respected design addresses such as the Milan Triennale and the Rossana Orlandi Gallery. We catch up with this talent who shares with us her passion and purpose. 
What sparked your interest in design?
I've always been interested in furniture and textiles. When I was young my mother taught me how to cross-stitch and crochet, and I think it all came from there. I then attended Interior Design at Politecnico di Milano, and I actually realized that design would become my job just after the presentation of my first project: Flamingo Rug for Nodus back in 2013.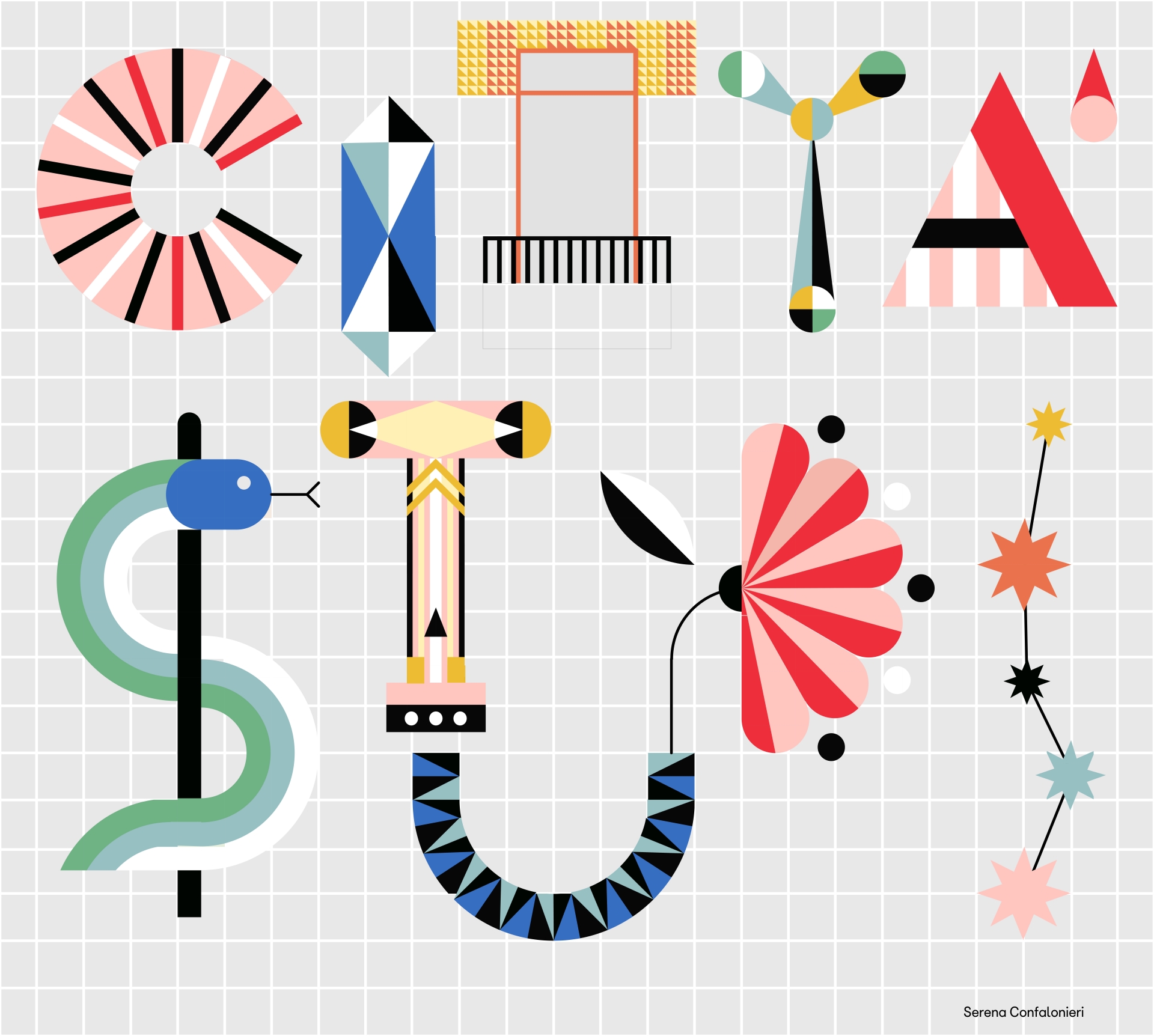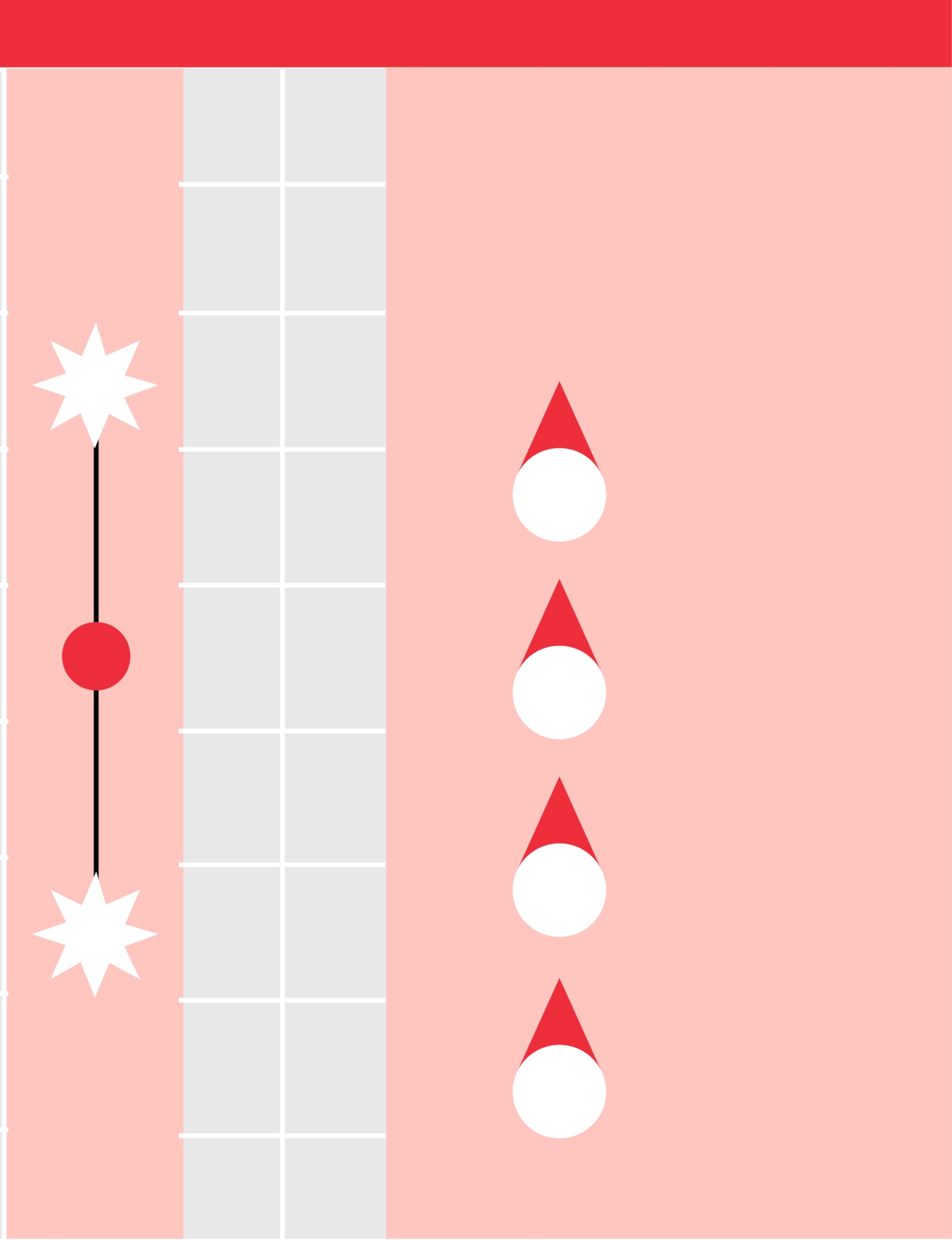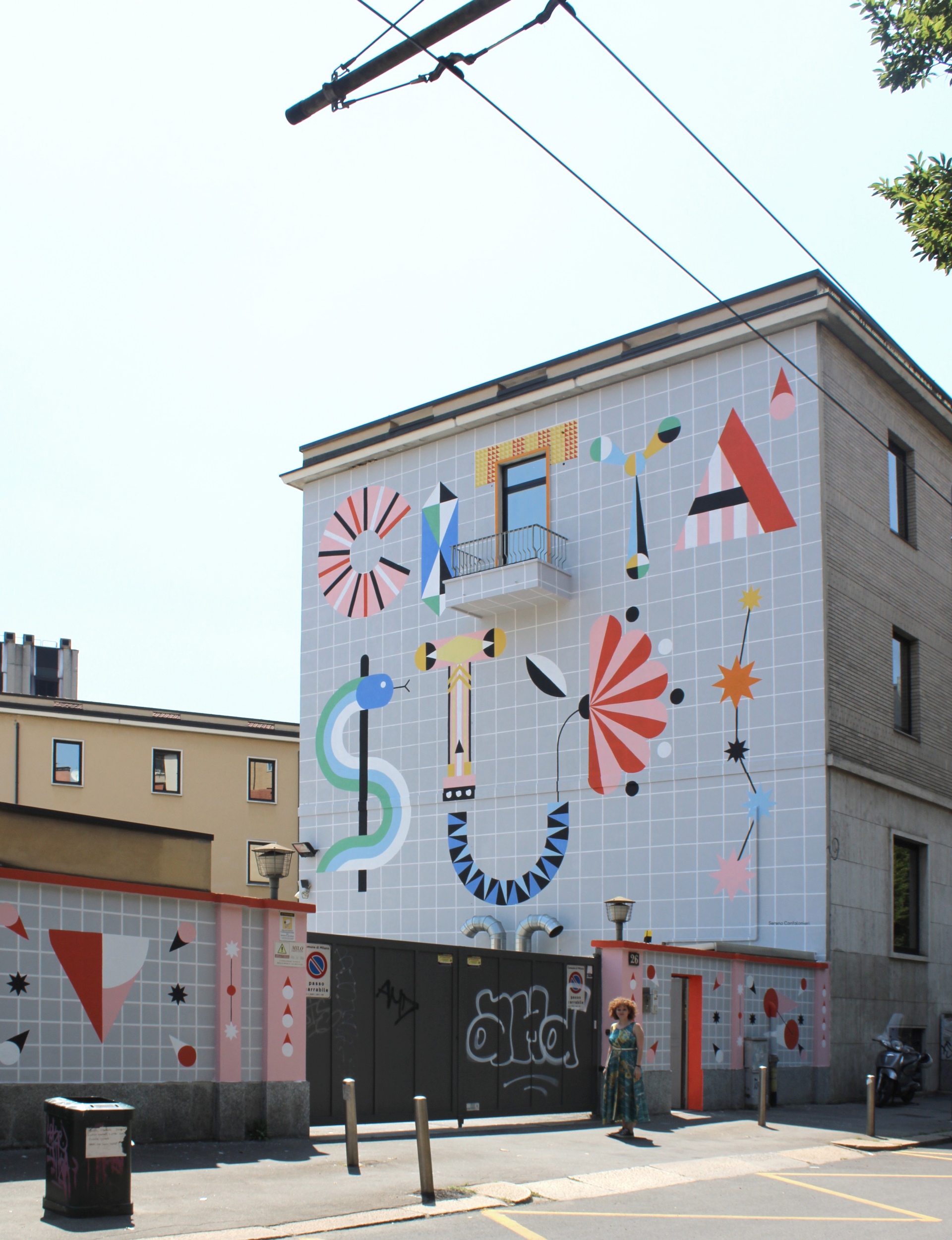 How has your work evolved since you started out? Given your vast realms of creativity in product, interior, graphic, and textile design, how do these contribute to your instinctive take on aesthetics?
Each project I have been working on in the last few years have contributed to further define and express my creativity. Therefore, I believe the approach and the design process have remained similar - I start with deep research to get to know the project better – and then I focus on developing a strong concept. The difference compared to years ago is that I feel much more comfortable in expressing emotions and feelings linked to the project, developing each time a unique sense of belonging. What matters the most now is probably the emotional part, rather than the rational research and design process.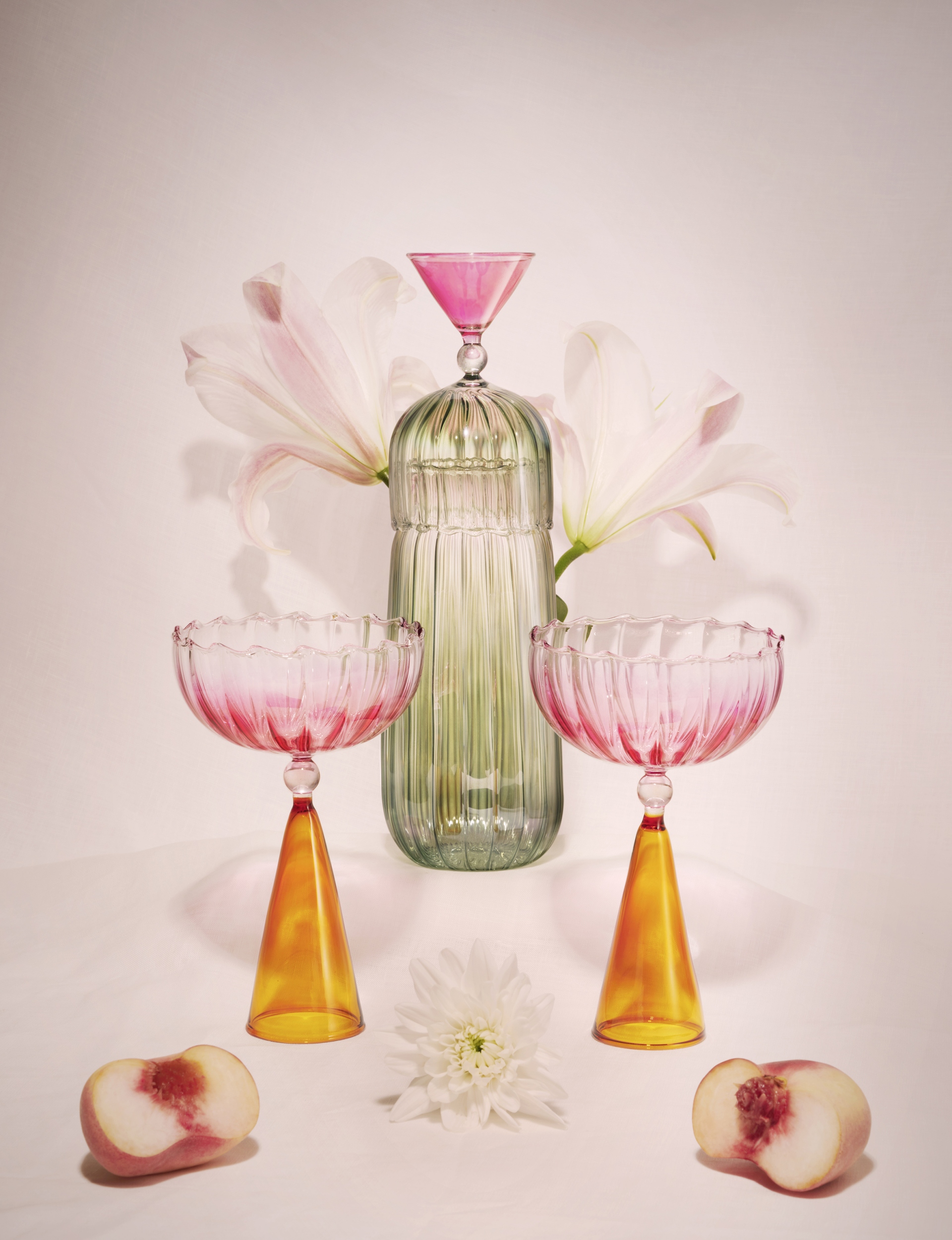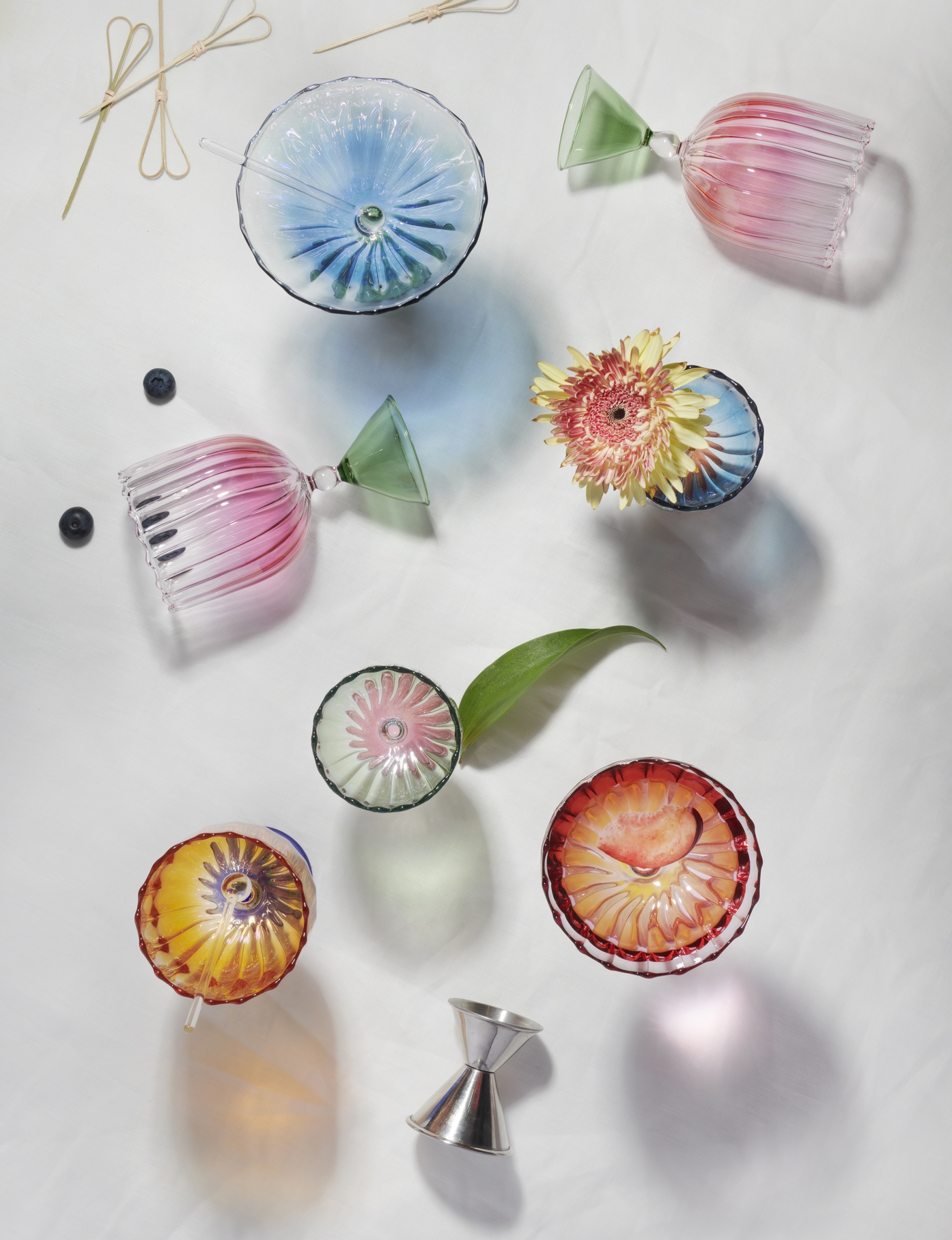 What does "good design" mean to you? In what ways does it elevate life? 
"Good design" can be represented by different several objects and projects. The most important thing is that they are something that in 10 years will not be thrown away; either because they will still work, or because of the emotional attachment developed with the object. If a designer is good at channeling its emotions in a project, people will always be able to perceive it, even with time passing by.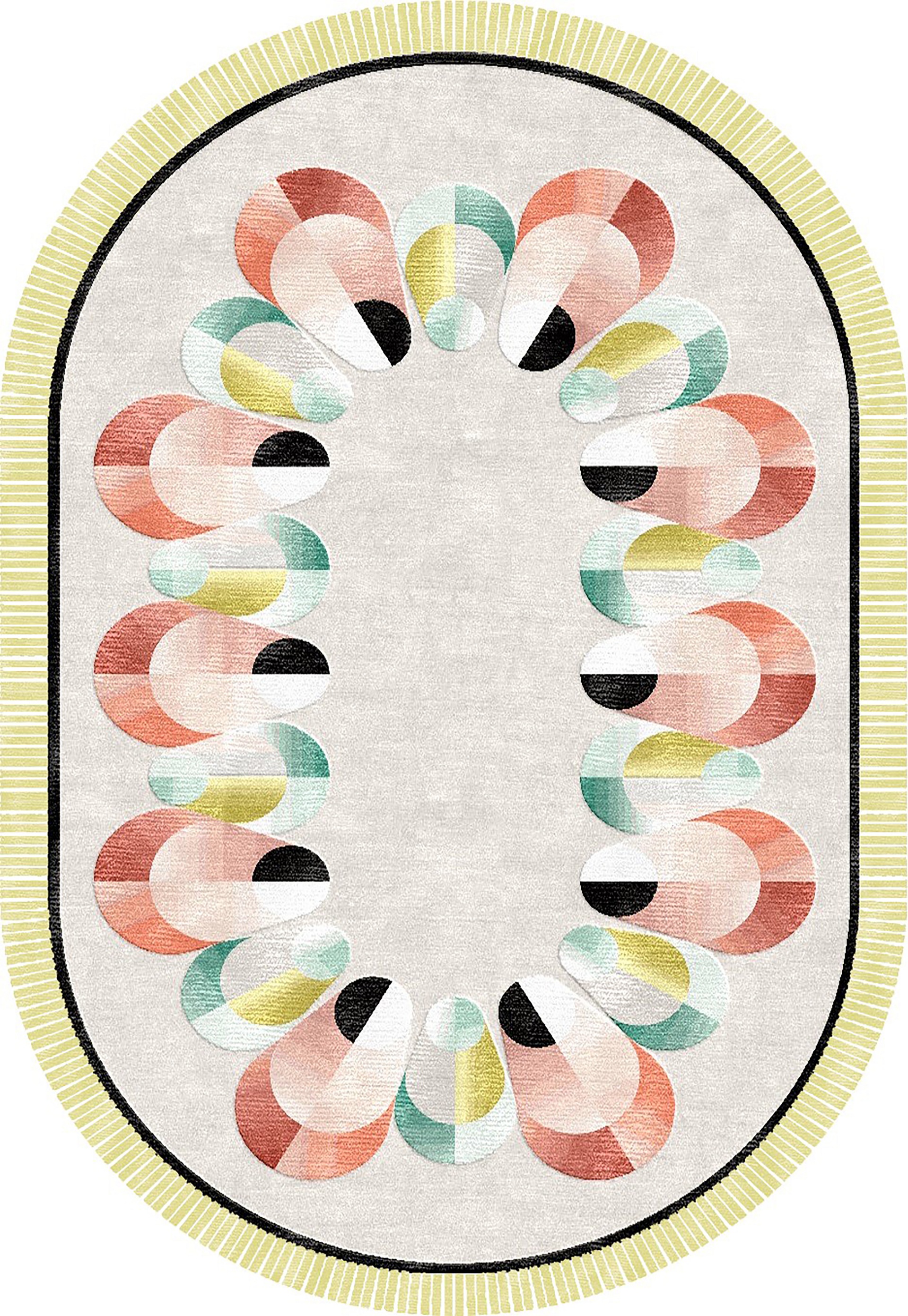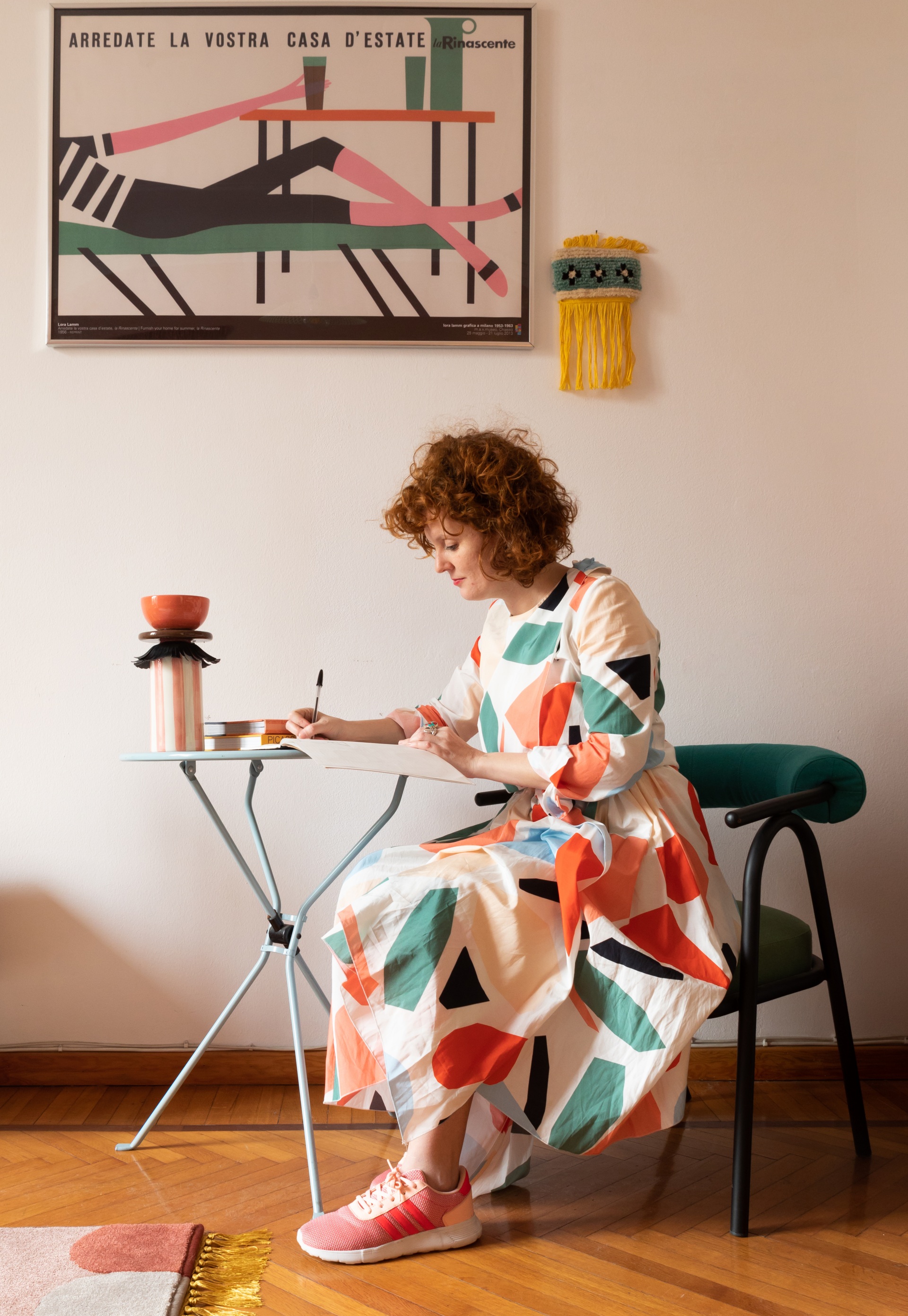 How would you describe your design to people who are not familiar with your work?
I have a strong identifying stylistic code which is built around a graphic, colourful and emotional vision, with decorative hyperboles and geometric shapes. My works are characterized by an aptitude for curiosity - I like to surprise the viewer - and by a delicate, floral, ingenious, and cultured femininity. 
Your designs for Illulian, MM Lampadari and The Circles, as well as the Nebula collection, are all colourful and whimsical. How do you ensure a delicate balance between playfulness and practicality as you bring an idea to life? 
I try to always keep in mind that design is not art, it needs to serve a function and to properly work: having people's needs in mind is the first rule. Playfulness comes in a second moment: colours and the aesthetic attire form part of my personal touch. 

Who has made the biggest impact on your life so far, and why?
I got to know and work with many people – architects, designers, creatives - who have influenced my life as well as my career, each in their own way. Also, in my everyday life I have my dog Fausto keeping me company while I work and inspiring me in his simple unique way: animals teach us the way to get back to our instincts and basic needs in a very direct way.
Do you have a favourite out of all your projects? 
Two of my latest projects: Quadra and Nebula.
Quadra was a very "local" project as it was part of the redevelopment activities of a former parking lot in Via Val Lagarina, in Quarto Oggiaro district. The aim of this initiative was to create a recreational space open to everyone, that could enhance the existing areas and encourage the neighbors to a new fruition. It was very stimulating to have the opportunity to work on a project on such a large scale, which fits into a strongly characterized urban and social fabric. For me it was also an occasion to experiment a new way of working in a cooperative way and on a big scale, finding a way to create something beautiful with kids and in general people who are not used to design and art.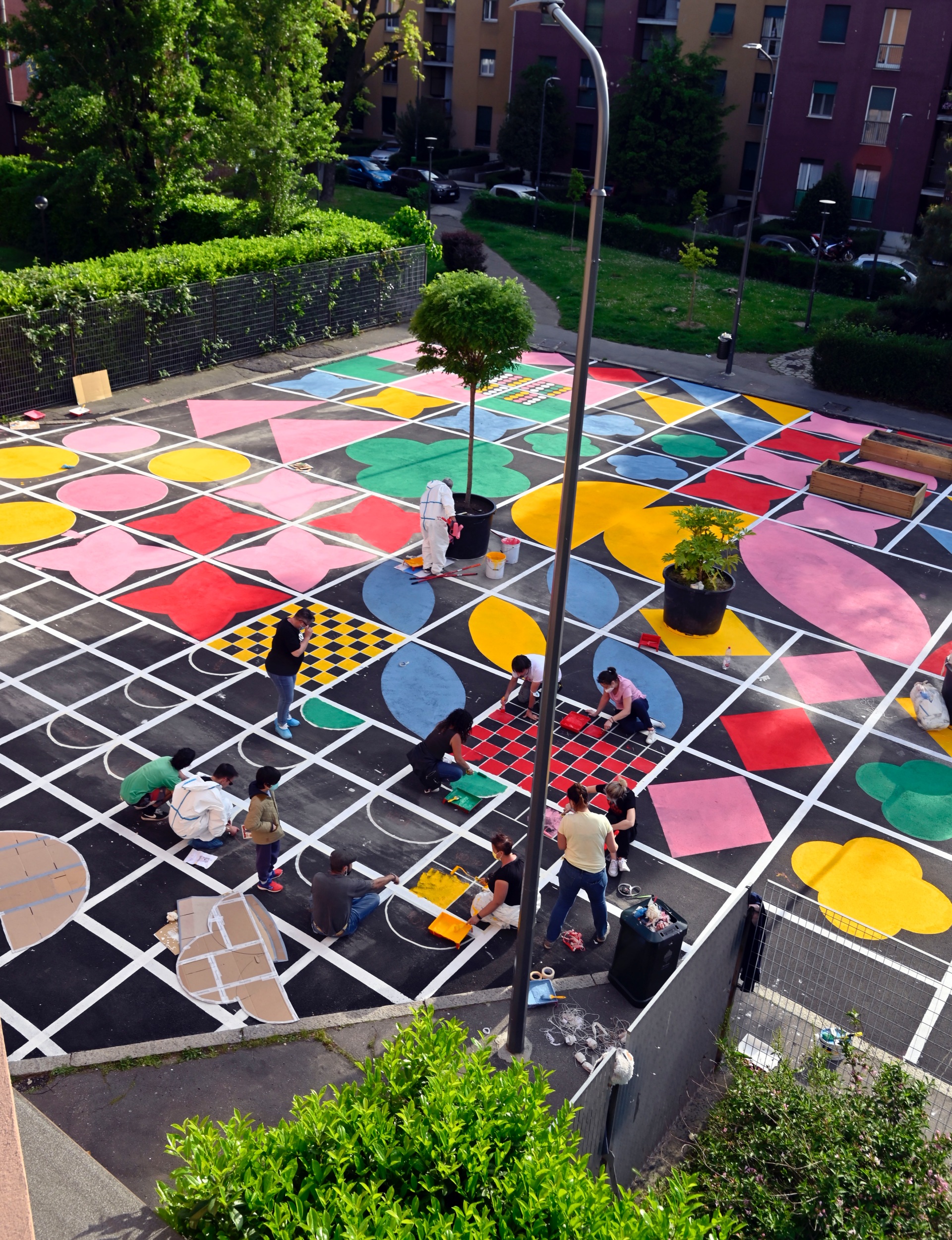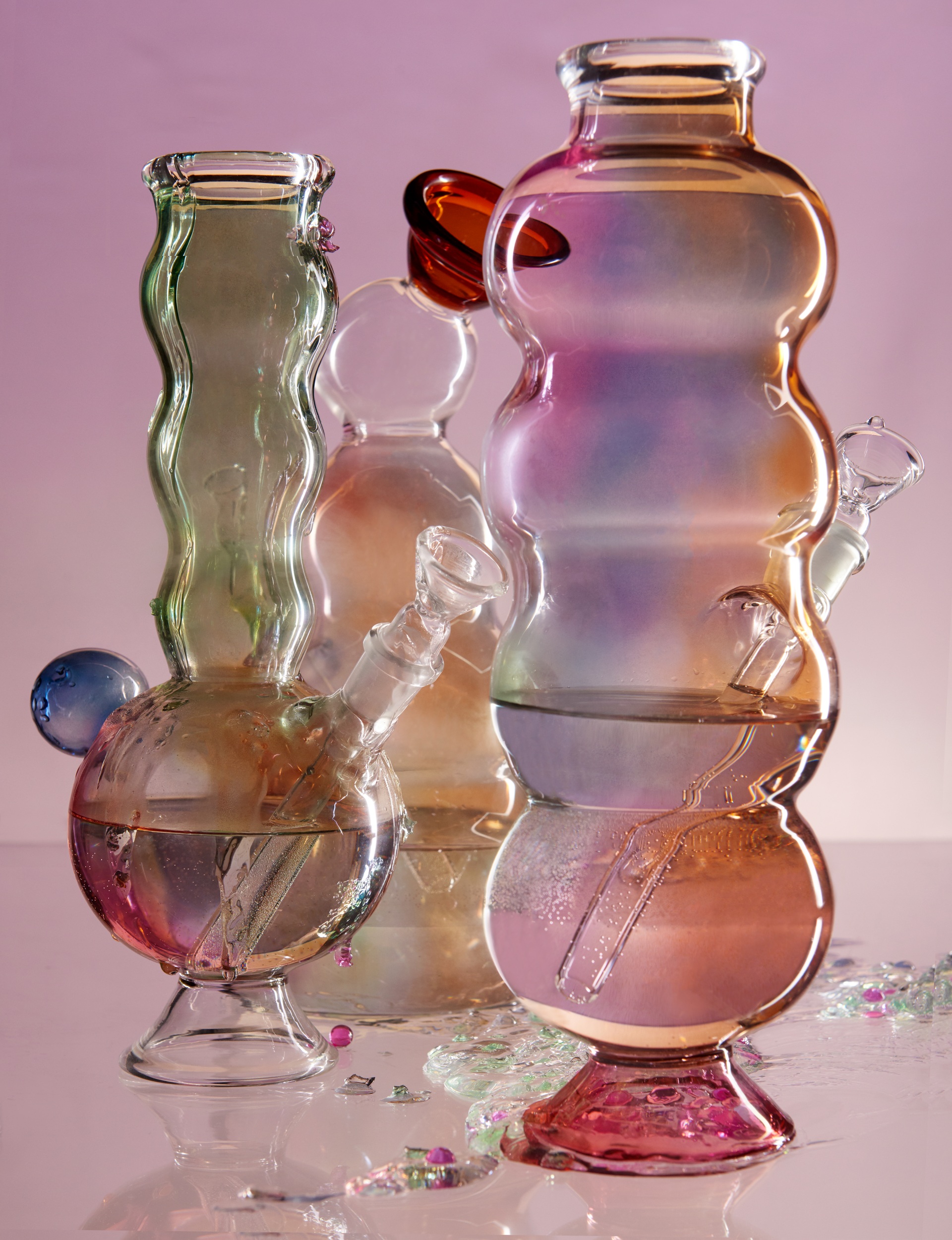 The other one, Nebula, is more a "personal" project as it is part of a body of works that have as a fil rouge hand-blown borosilicate glass: after Calypso floral glasses collection and Arabesque vases, I approached a product category that hasn't been explored by the world of design yet: water pipe or "bong". Thus, it represents for me the occasion to finally have time to work on new needs and objects and stop designing things the market is already saturated with.
Could you share a recent favourite book/exhibition/music album/song/movie with us? 
A few weeks ago, I watched an old movie: Parsifal (1978) by Éric Rohmer. I was impressed by the scenography and costumes: vintage, yet still very contemporary.