States photographer Chiron Duong, "I've explored (these cultures) and learned a lot from my research: The Asian color palettes are not only extremely vivid and uplifting, but they are also liberating, delightful, and they have so many stories to tell." He continues, "I strive to convey the mysterious sentiments of Asian life with its folklore and traditional beliefs. My instrument is photography: I strive to offer my audience pictures whose colors, materials, emotions, and technique manifest the interference of Eastern, especially Vietnamese and Western culture." As well, Duong states his works evoke the contrast between the child's soaring and optimistic mind and the empty soul of the grown-up in modern society. He has received the Picto Prize for Fashion Photography 2020, France, The 37th Hyeres Festival 2022, France and the PhotoVogue Festival 2022, Italy. Here he tells us more about his work approach, process and what's next.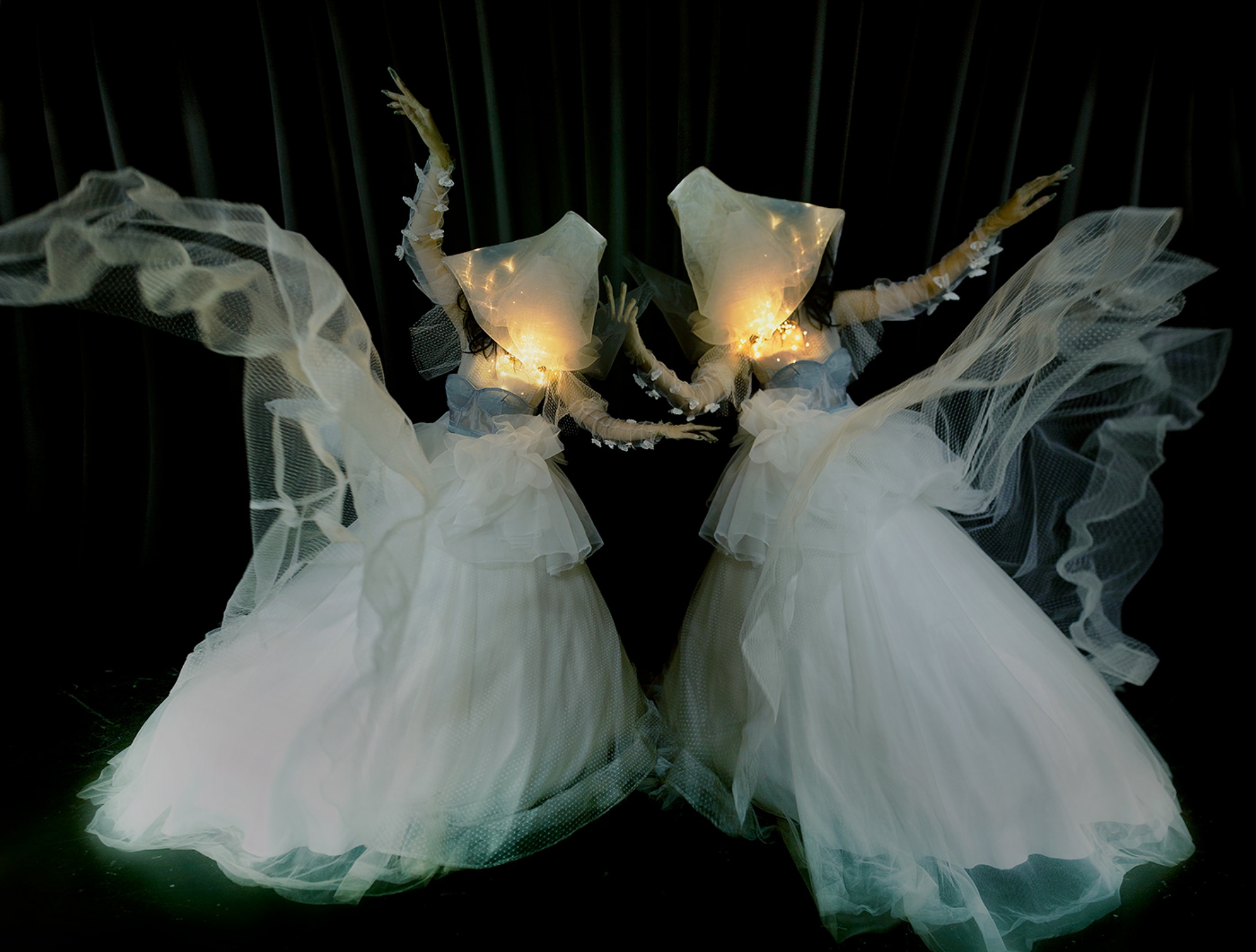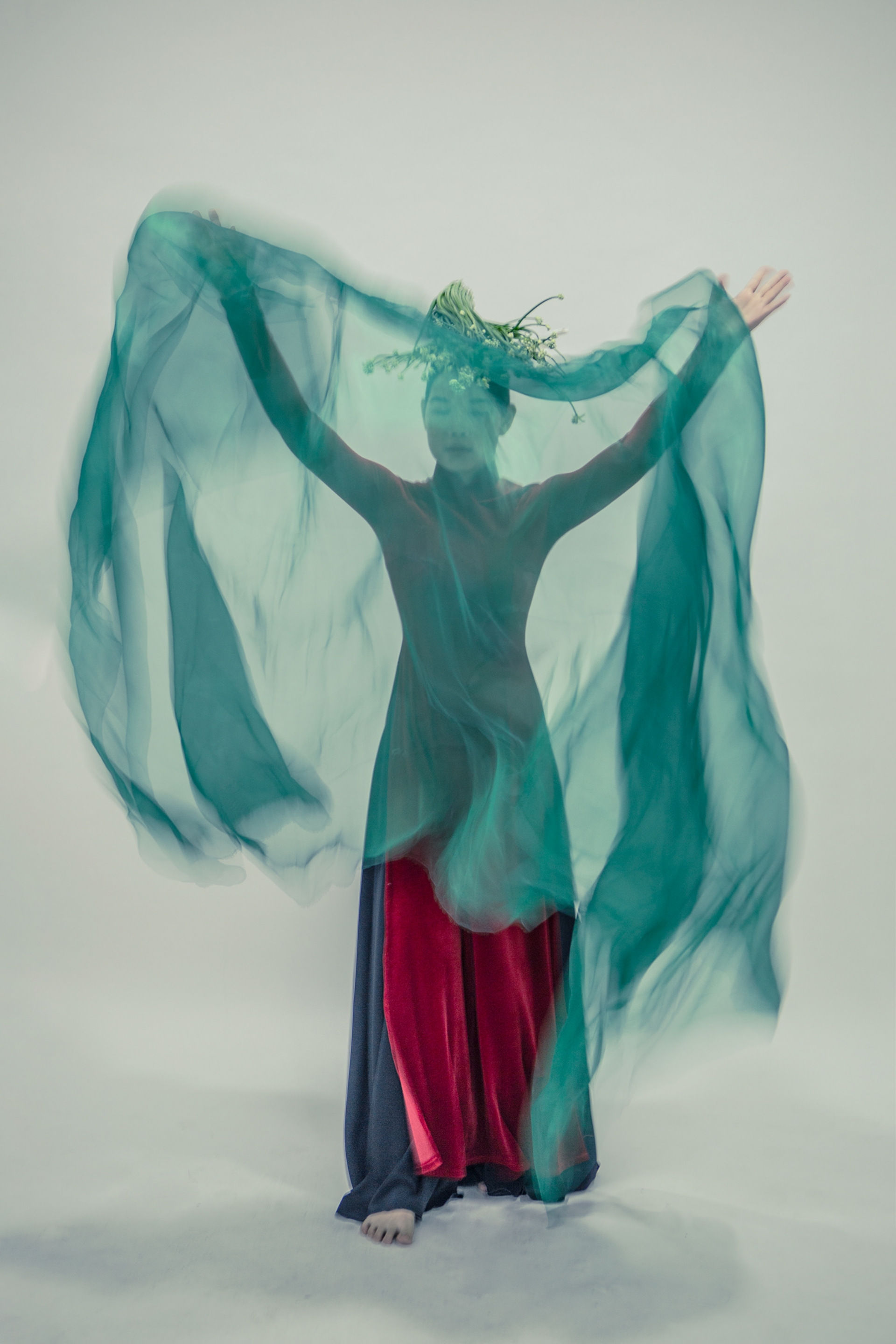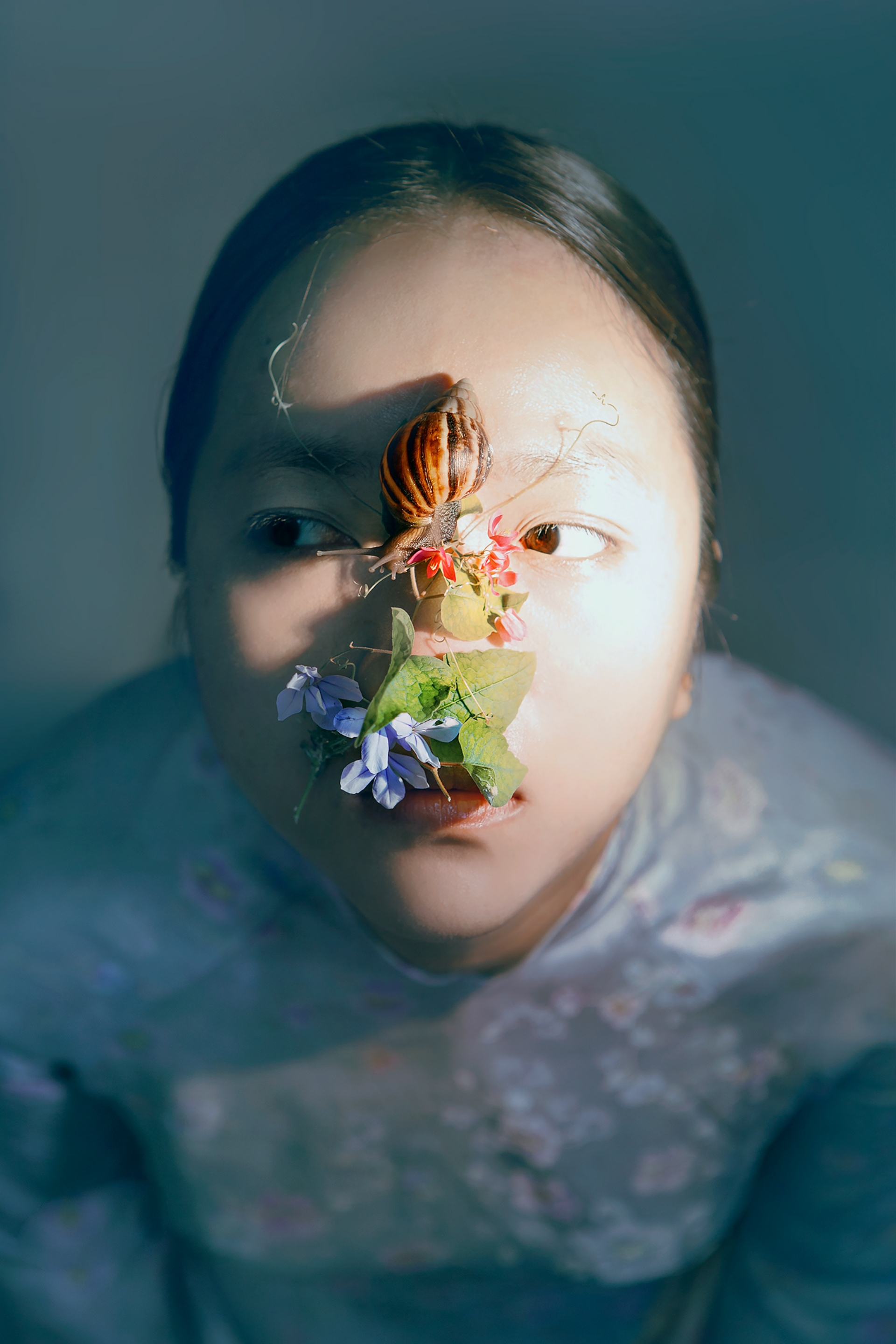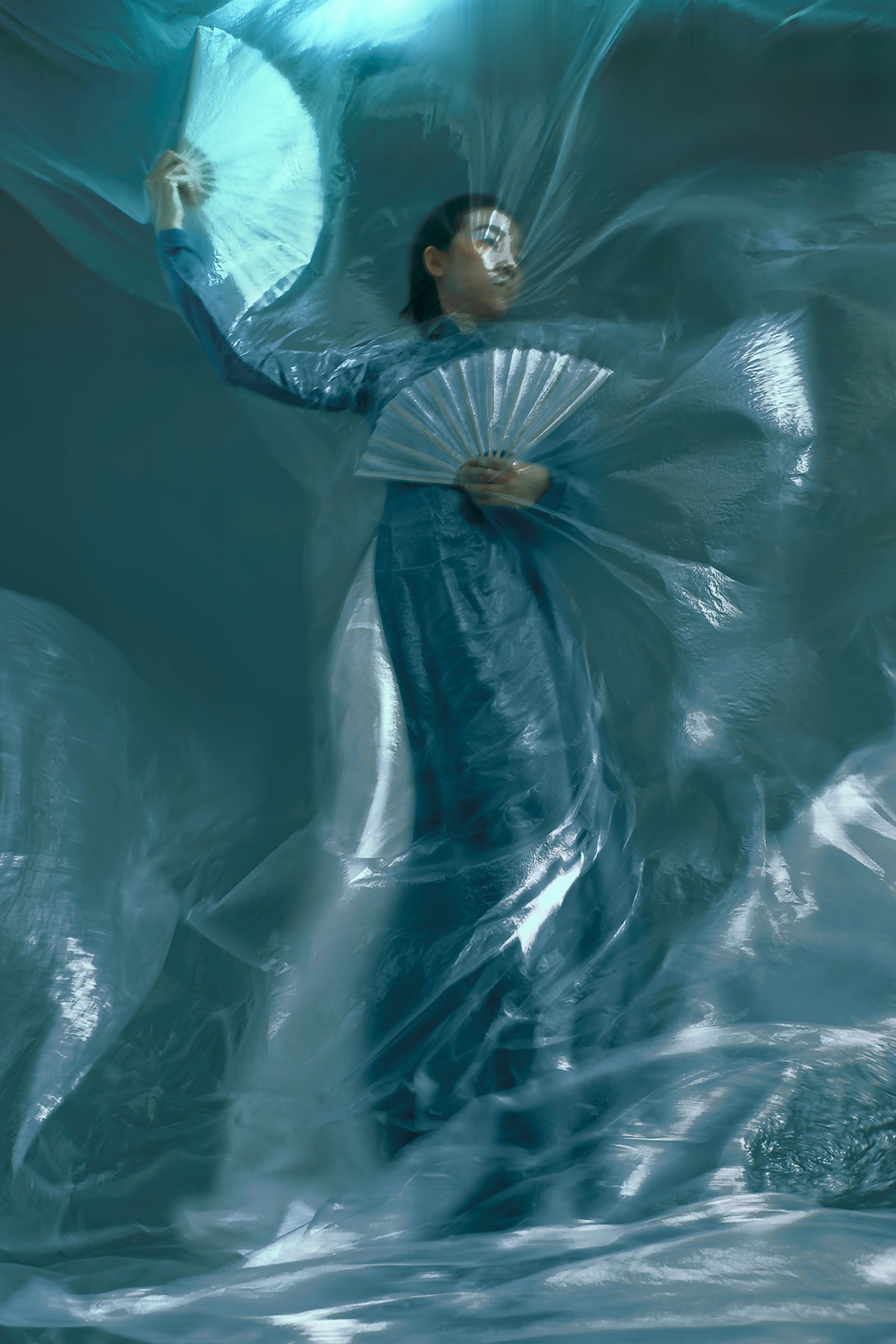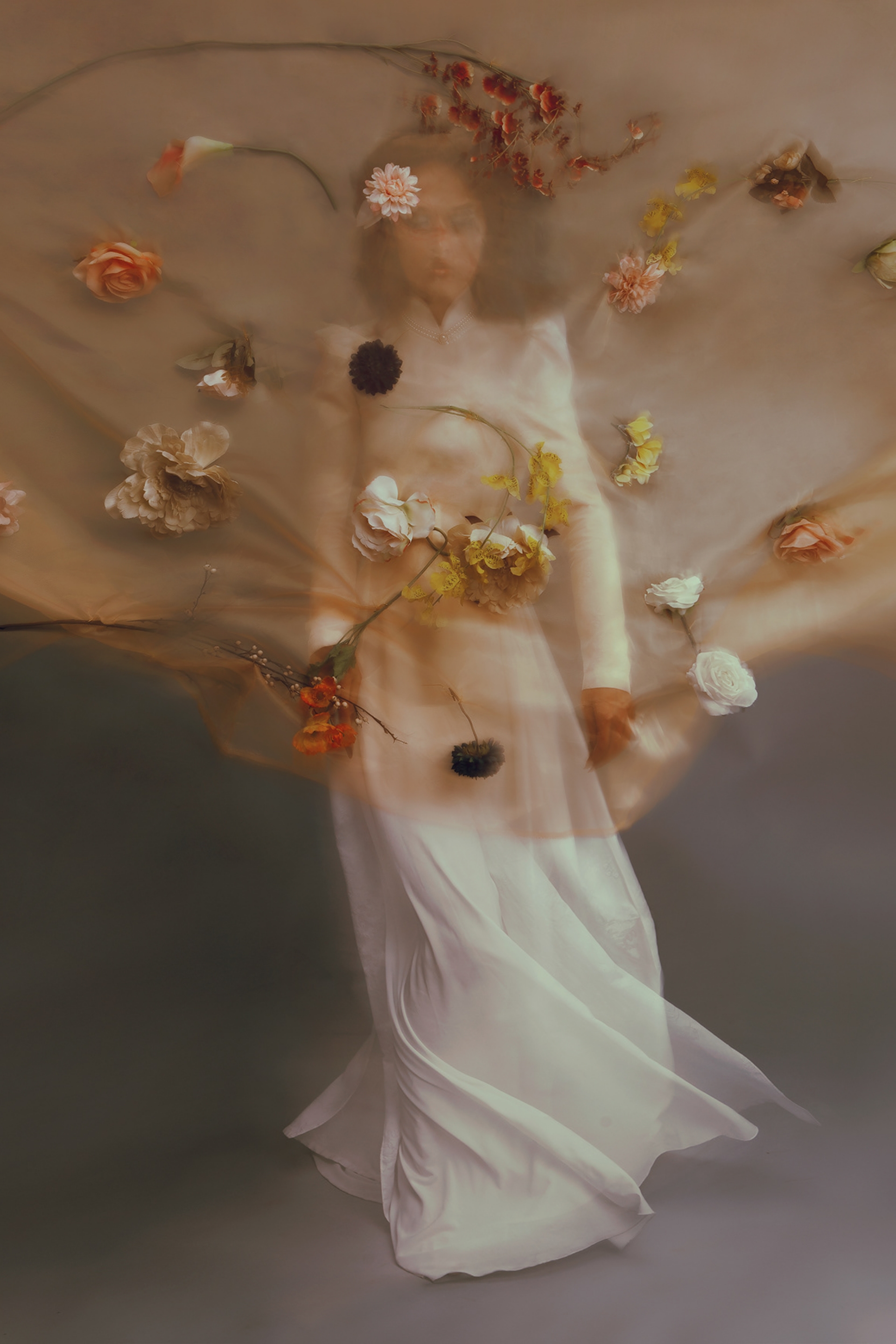 When did you first take an interest in photography?
From about five years ago in 2017.  At first, I only photographed for enjoyment and relief from the pressure when I was studying architecture in university. At that time, I borrowed travel cameras to shoot and rented semi-professional cameras whenever I wanted to capture something quite important and interesting. My passion for photography gradually became more serious.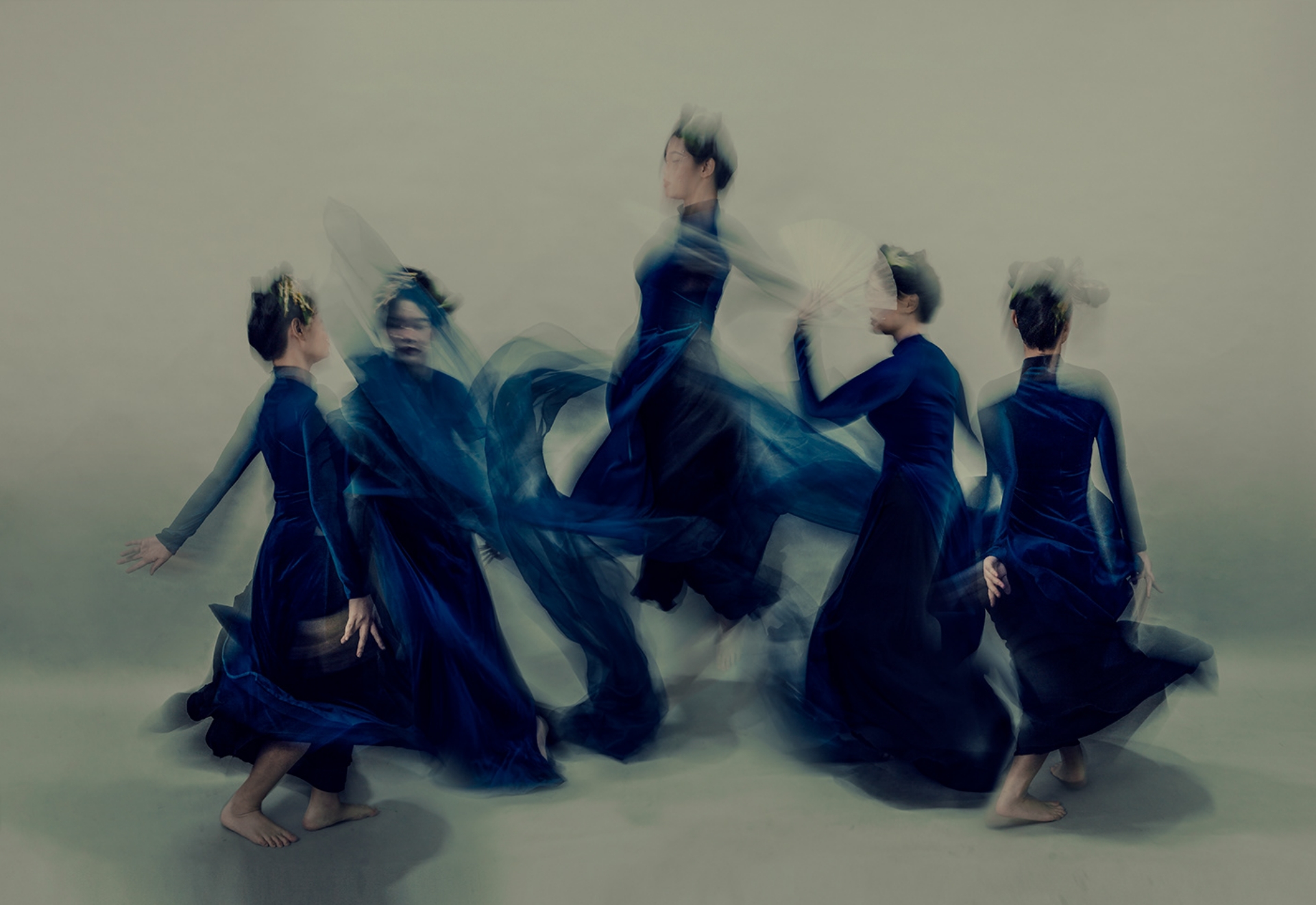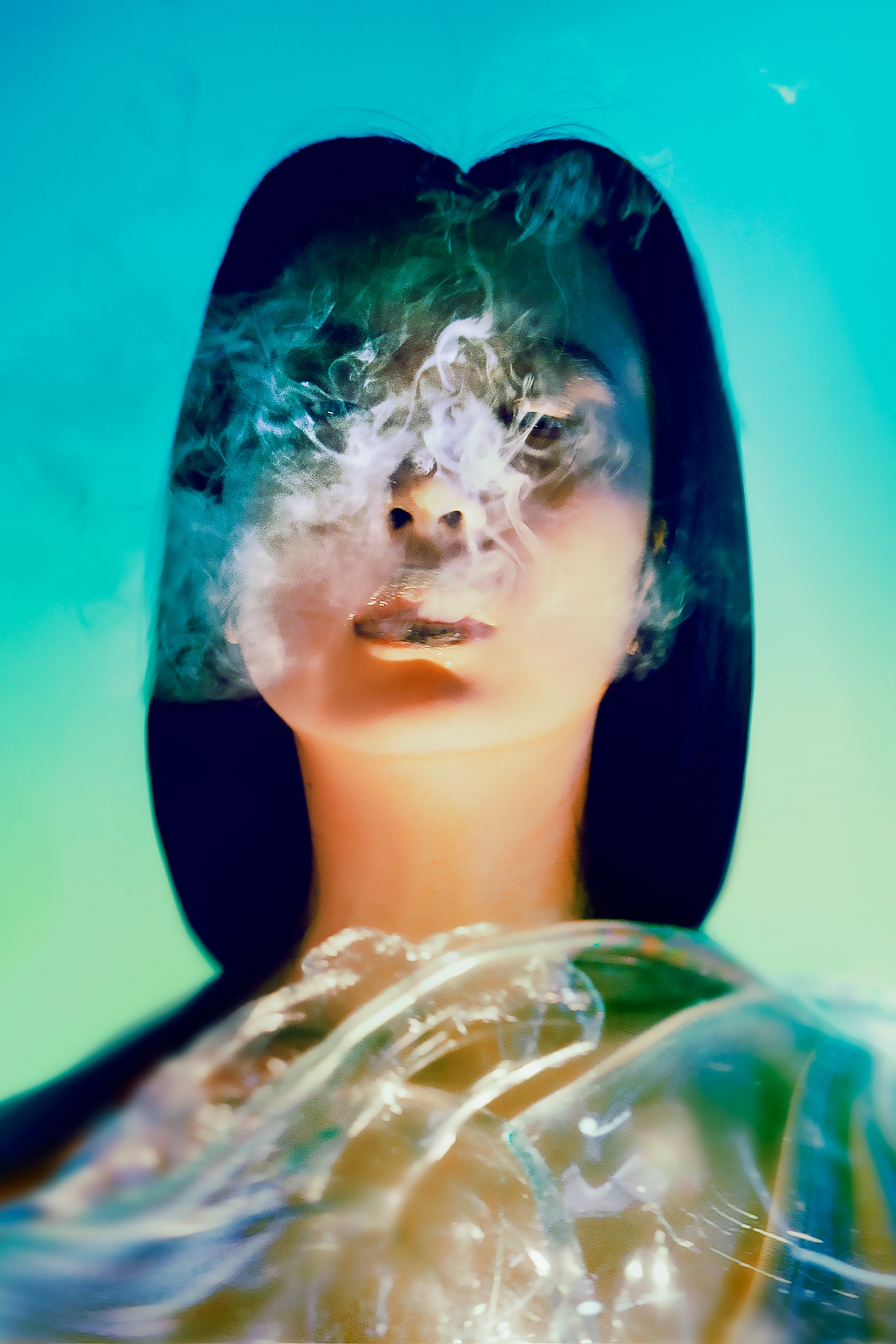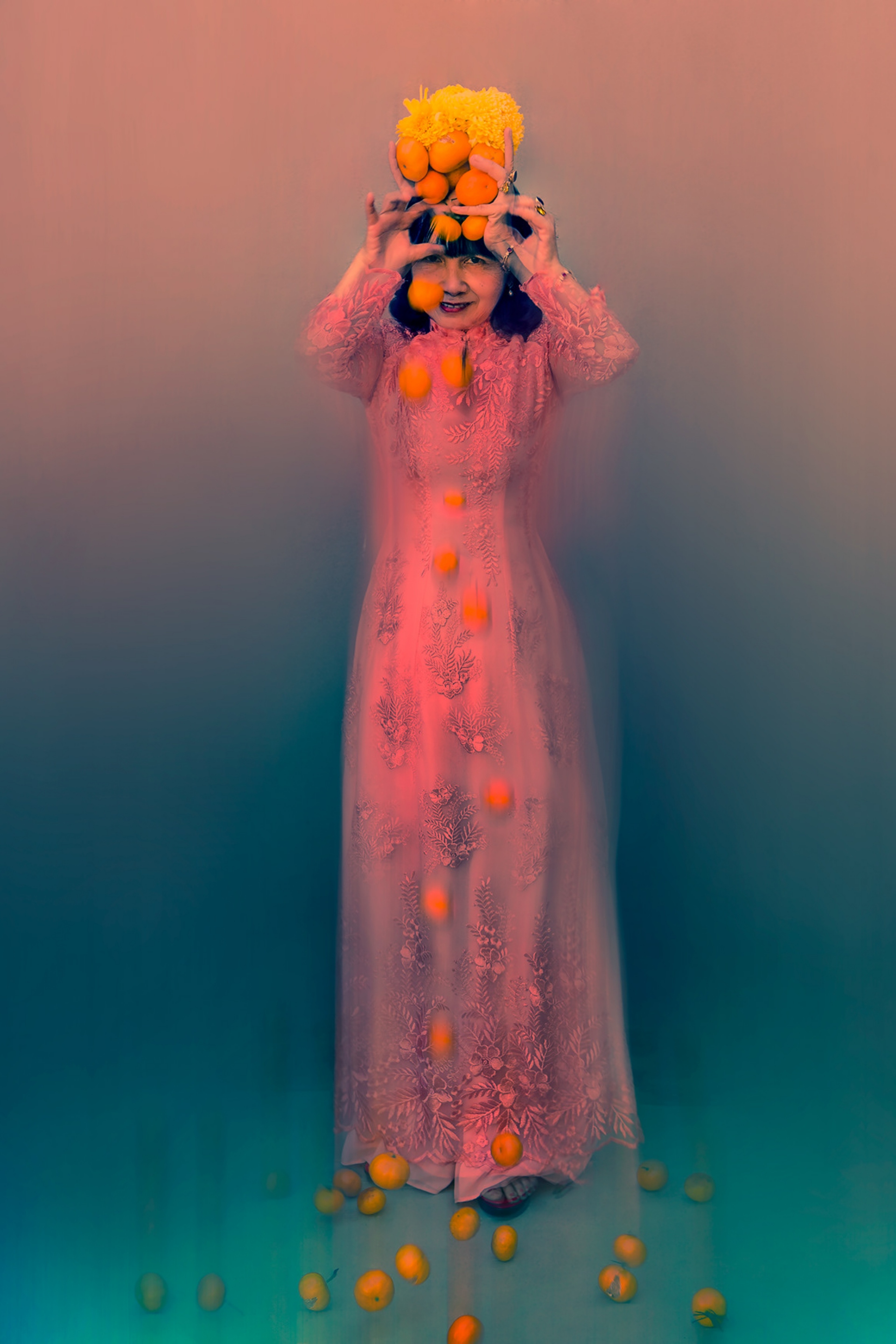 How did your upbringing and background inspire you to capture people's movement in such artistic, dynamic fashion? Why have you taken such an interest in documenting people?
I study landscape architecture and you will also easily see the connection of architecture with painting in particular and art in general. I've always been taught about emotion in space design and color, texture, etc. So I like to capture motion as a blurred line between painting and other arts like photography. Actually, I love to draw, and I've been drawing since I was a kid. Now I draw with the camera.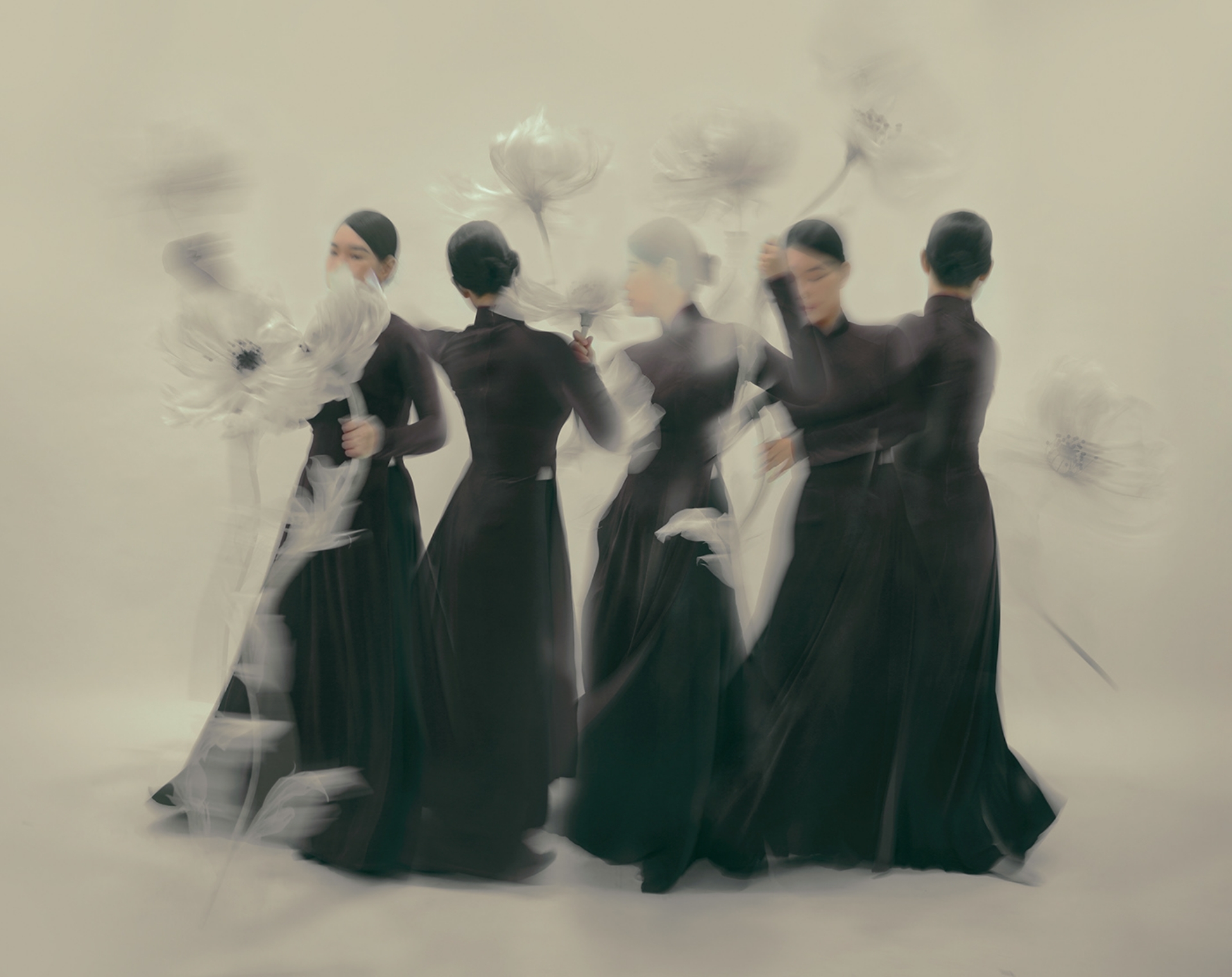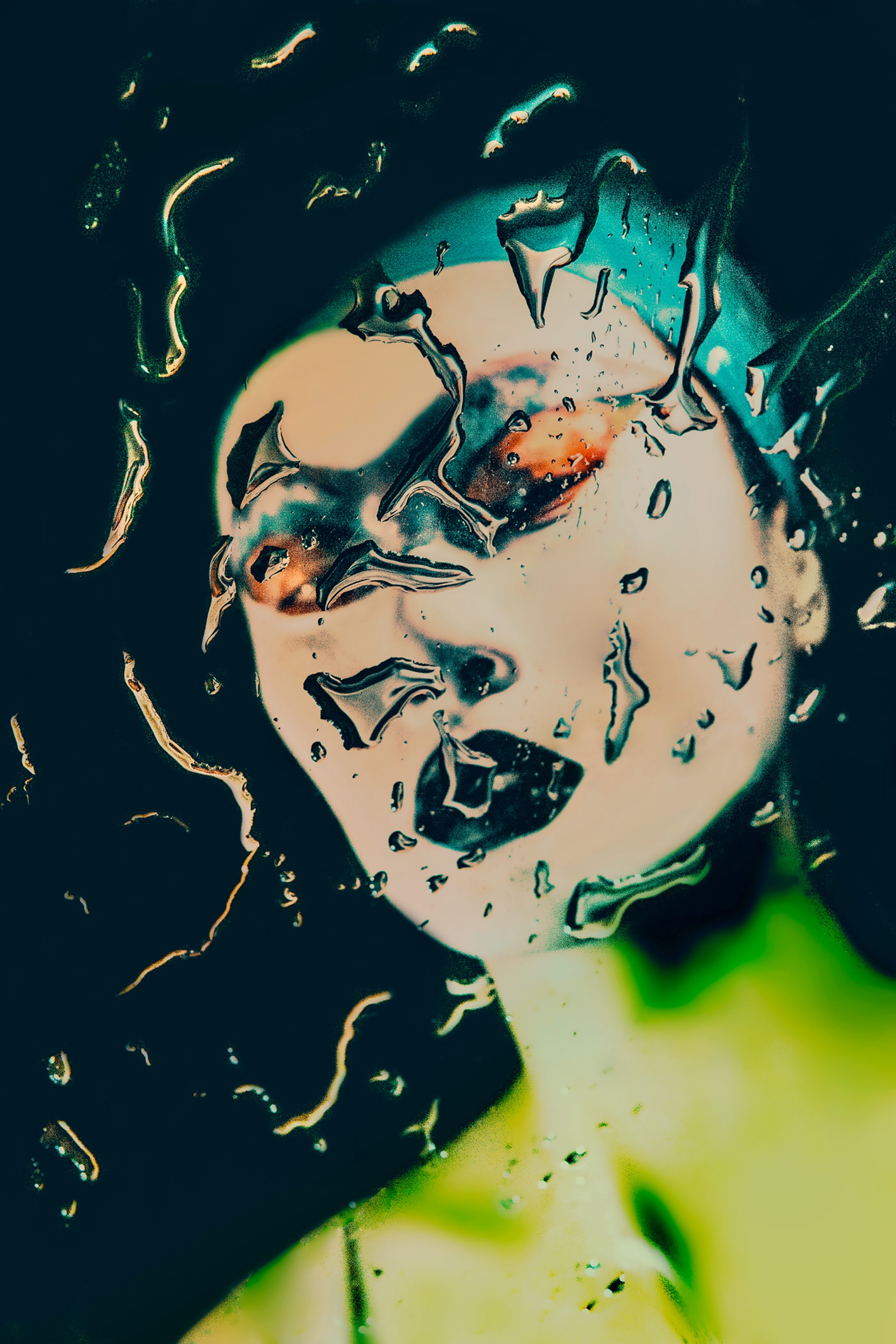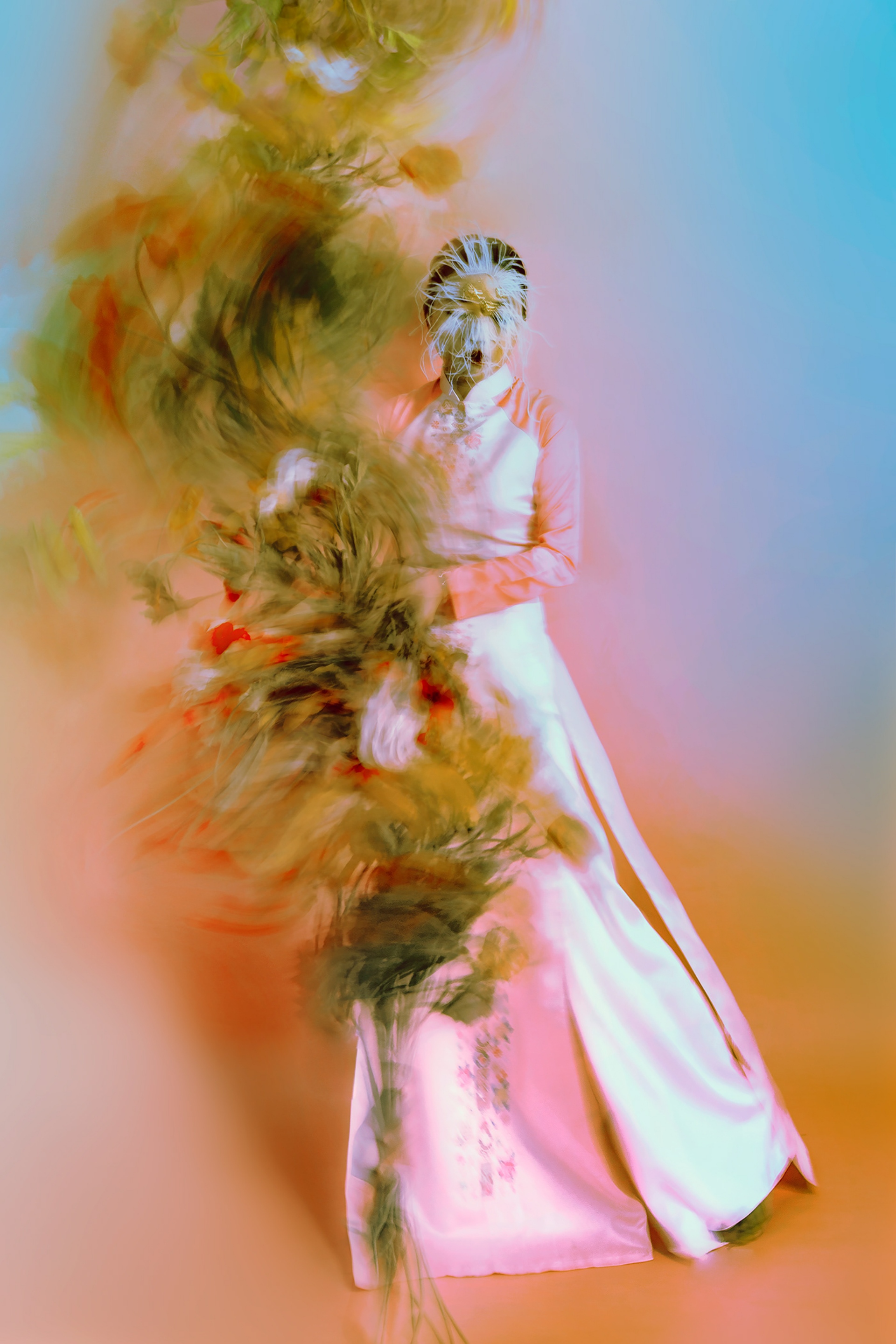 Could you please tell us about the inspiration behind your stunning collections?
I think it is a combination of memories, love in the family and the diversity of living environments (rural and urban Vietnam) but you will easily see the mischievous side of a child inside my works (although sometimes the image is dark). I had a beautiful childhood in the countryside of Vietnam - the poor conditions helped me think a lot as a boy, but I was cared for by adults and led to the fields every noon to find dragonflies, crickets, catching snails, catching crabs, flying kites... these experiences sparkle like a ray of sunshine and are extremely human.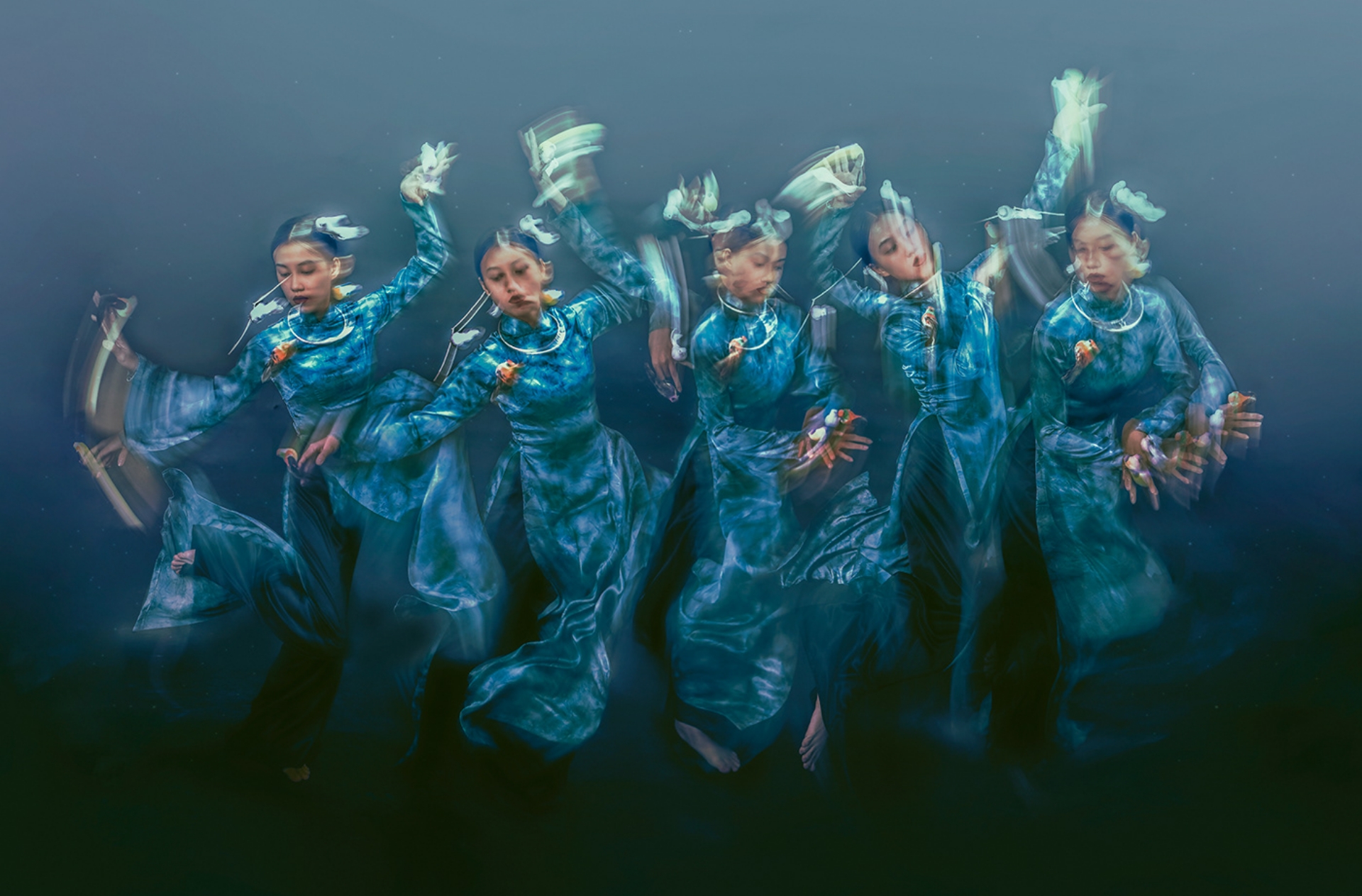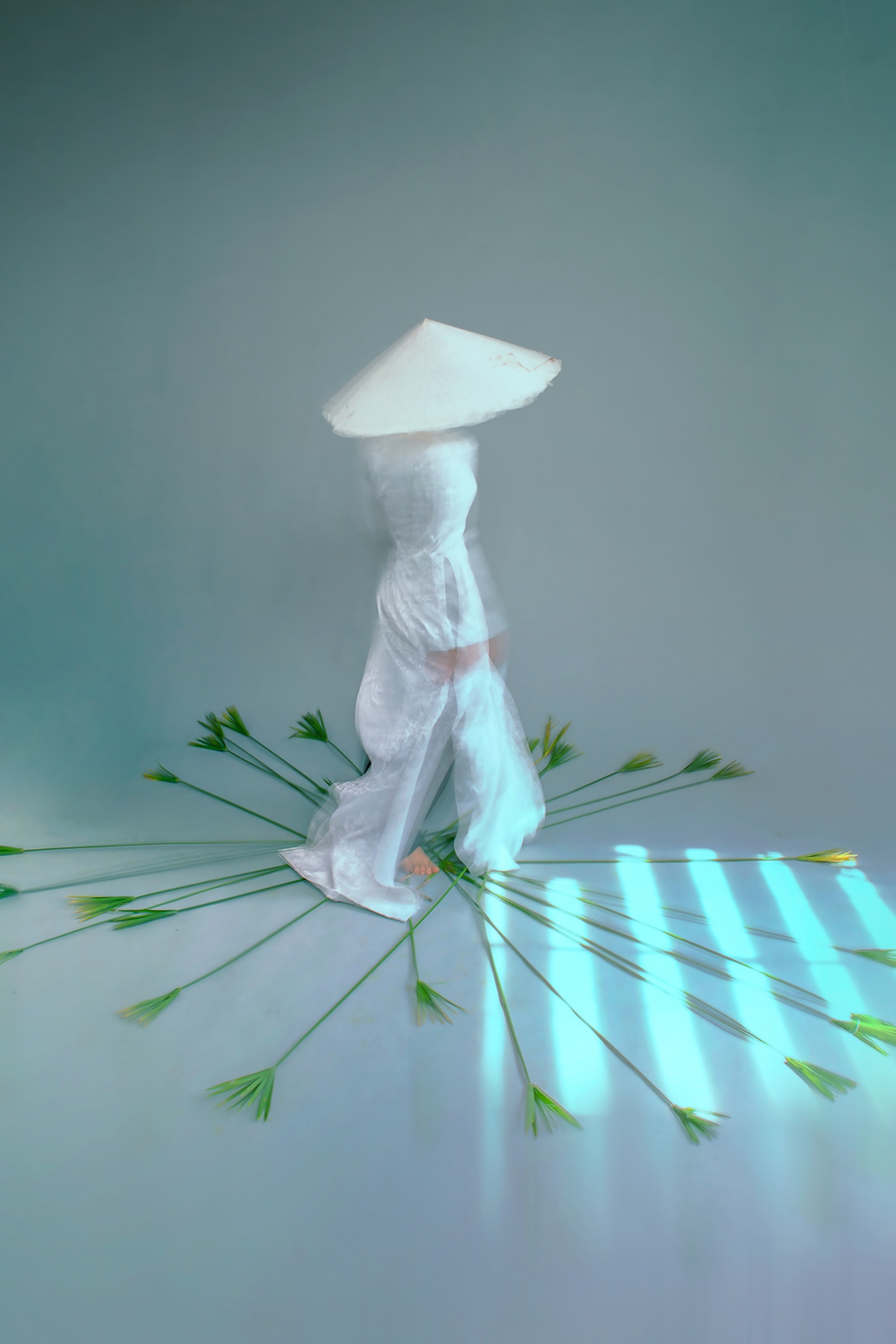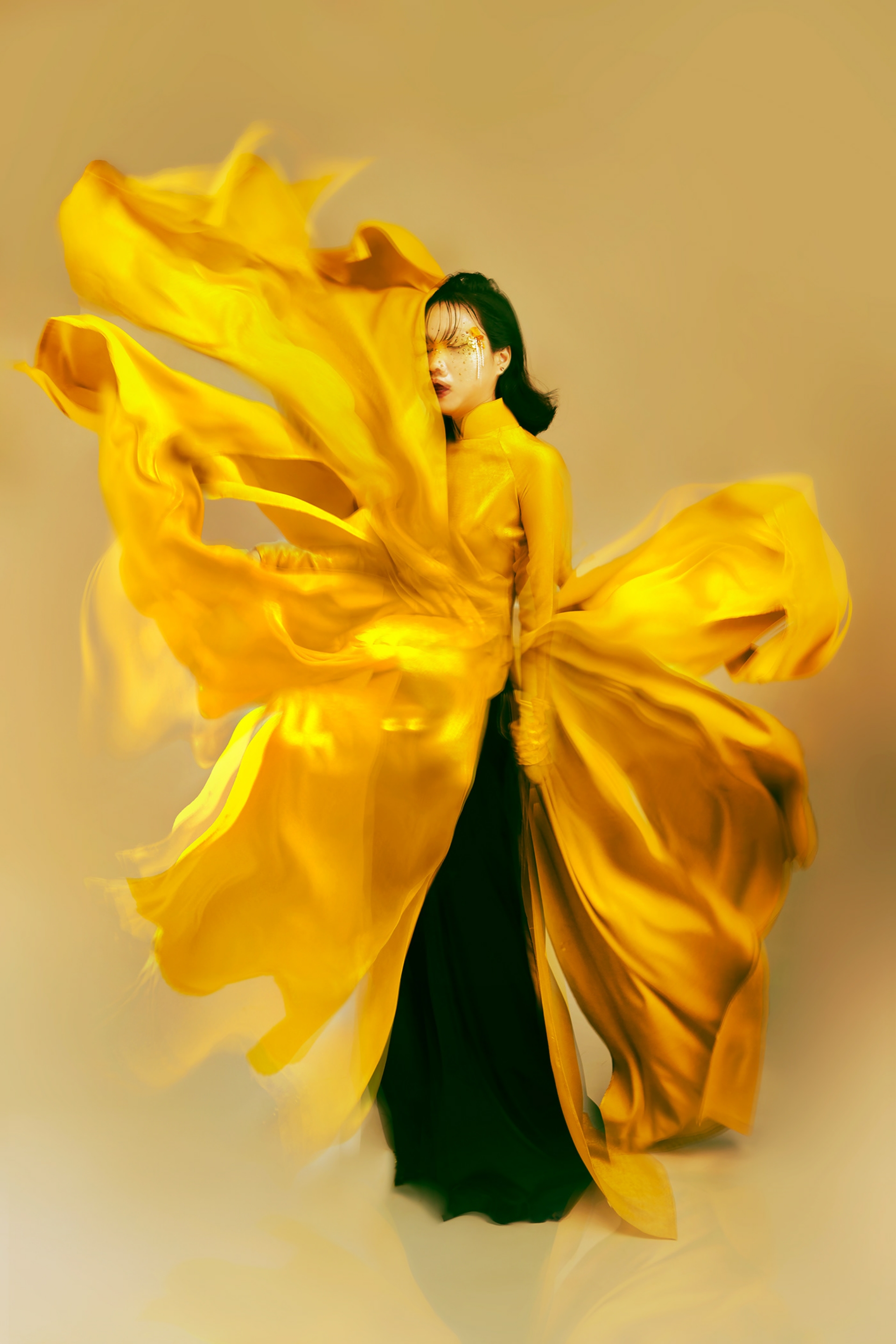 Your work carries a very distinctive quality; how would you describe it and what has drawn you to this style of photography?
I don't usually think about how far it will go. When making works, I only think about releasing my emotions, I always want people to see love and peace in my photos. Every project is different - I will have certain changes to my style. I also shoot architecture, products, still life, etc and I think each project's nature will determine my style.  But for now, I think what I'm showing is a fascination with colors and textures and movement.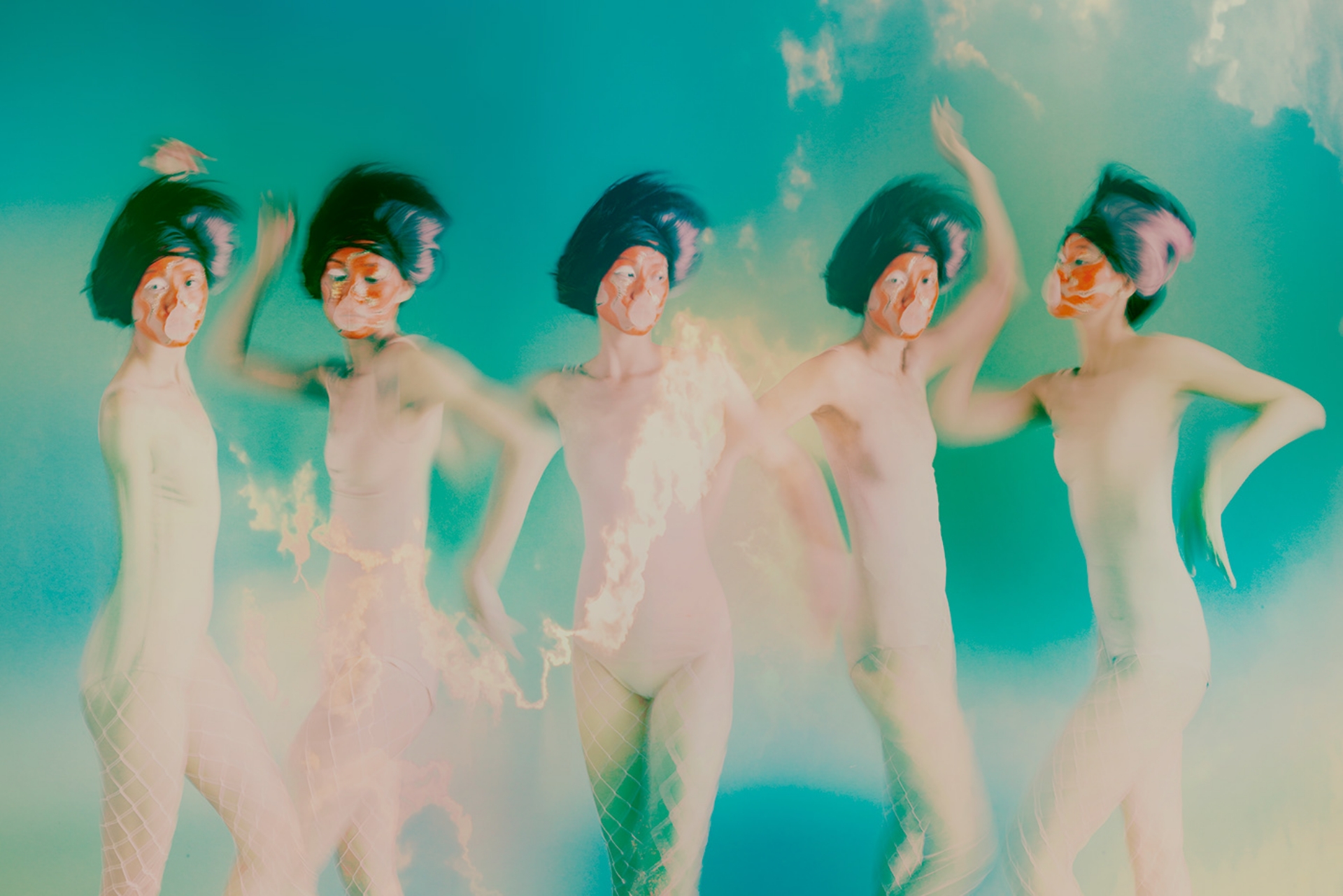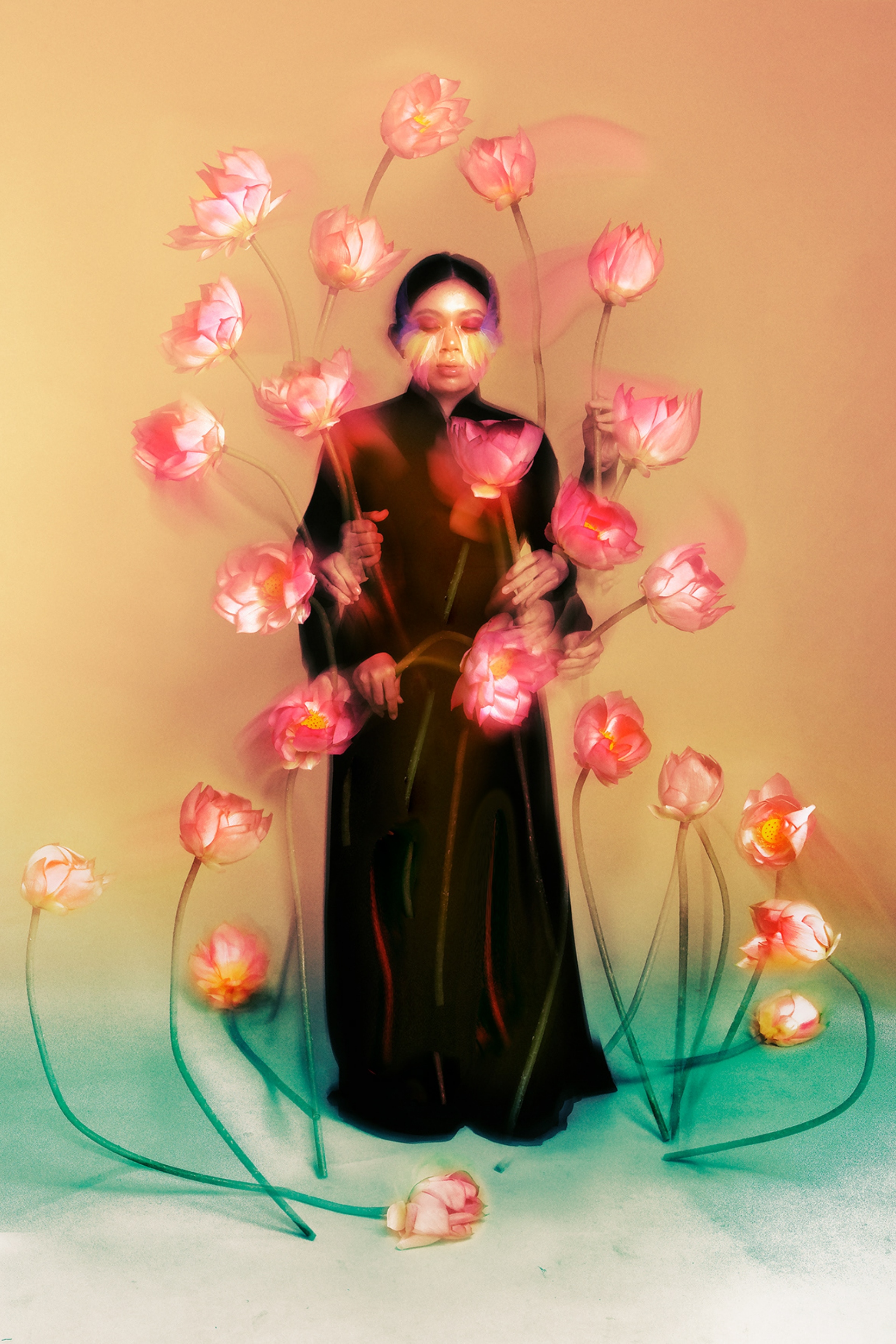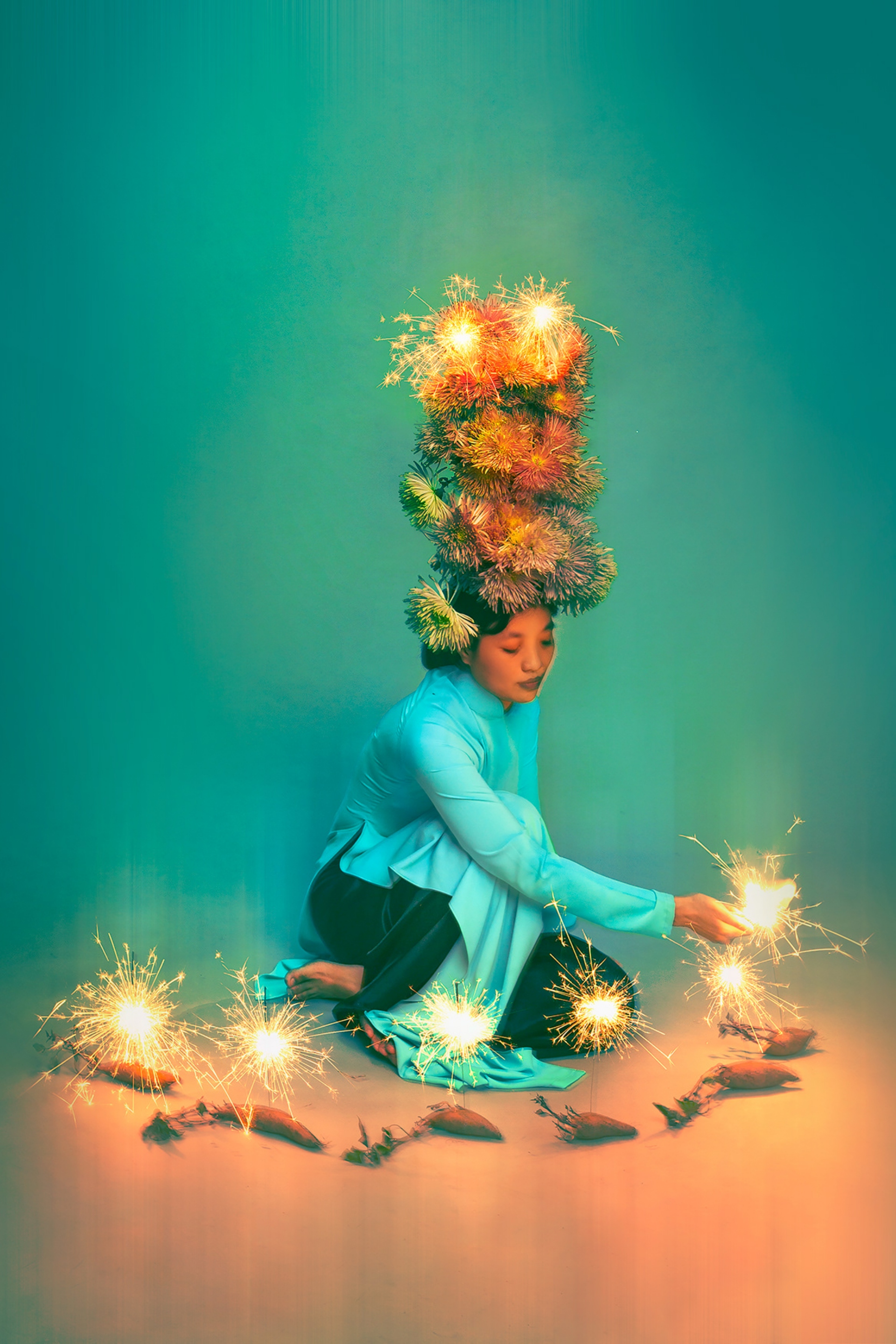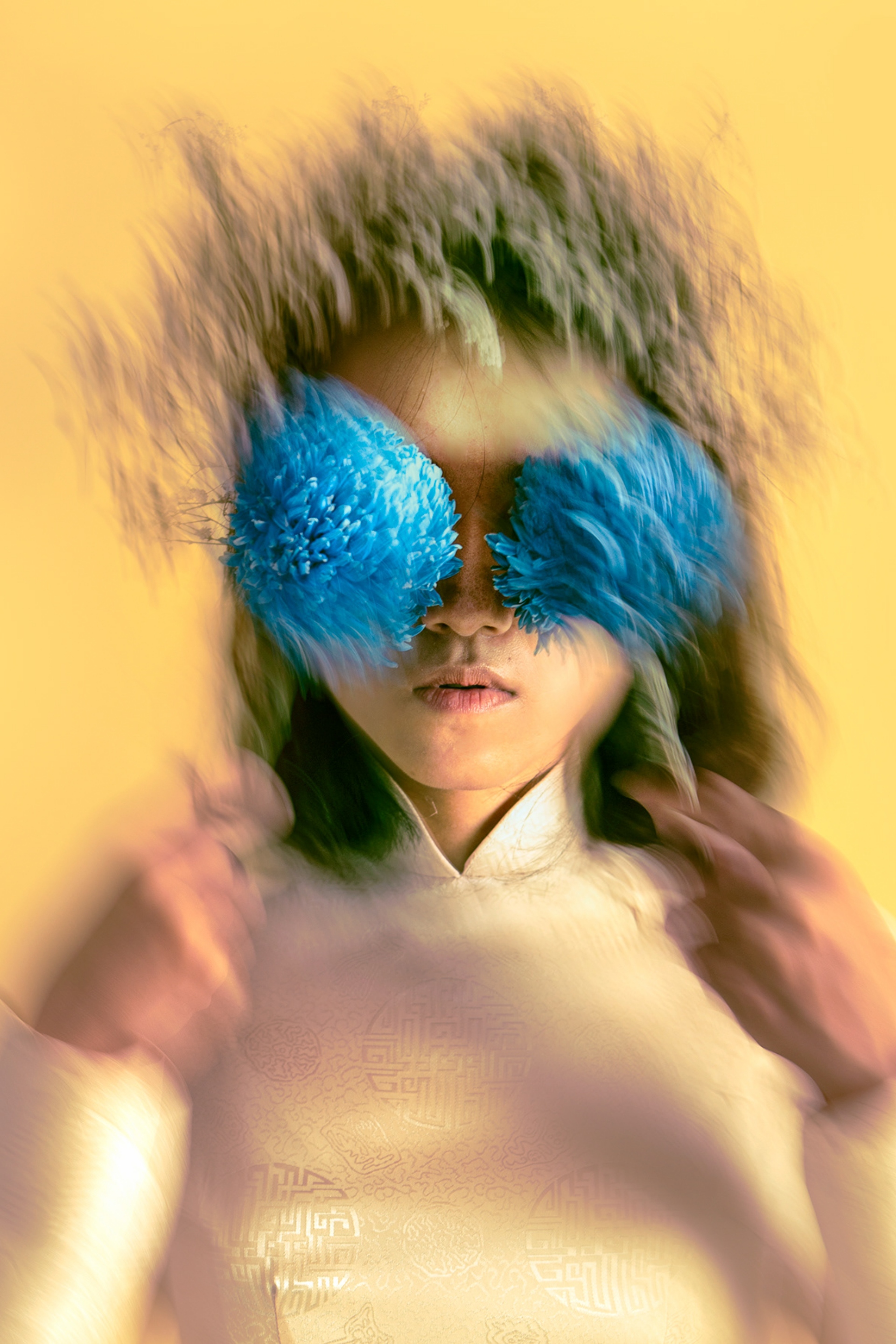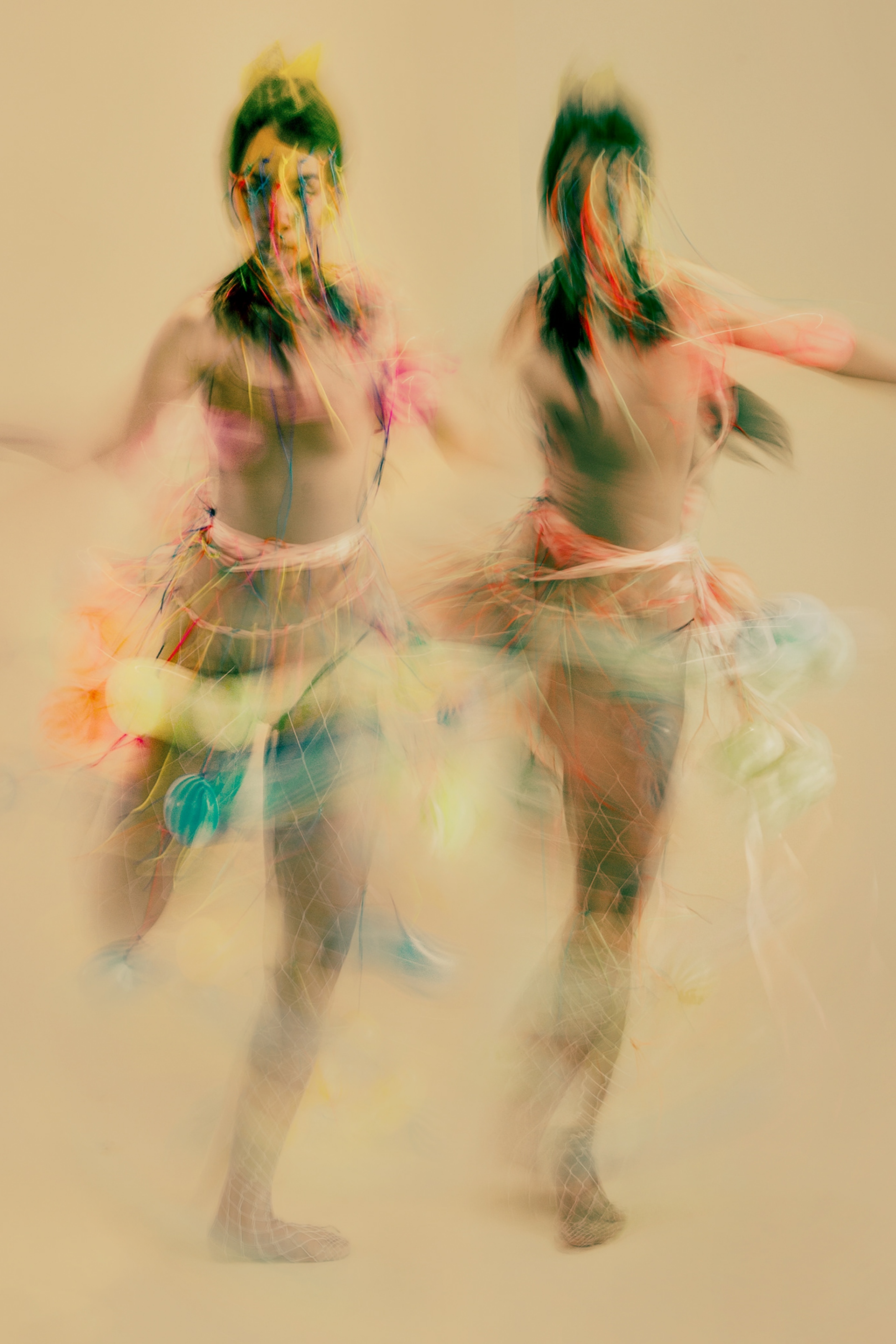 Your pieces all seem so meticulously planned - could you walk us through one of your recent works and the creative process behind it? How do you prepare yourself before your shoot?
I prepared in advance a long list of my memories in the Ao Dai portrait project. Then I listed these preliminaries one morning in the forest. It's great with a list prepared and replenished weekly over the course of a year. From this list, I do shoots with my friends. However, the hardest thing is that each person appearing in this project will have a different energy, so I try to match each person's energy with the intention that works for them. I gave them the props and gave them basic instruction - the rest was their unexpected improvisation with the props. Besides, the color of the background was also adjusted to suit each person and reveal the individuality of the characters. So I think these factors have come together.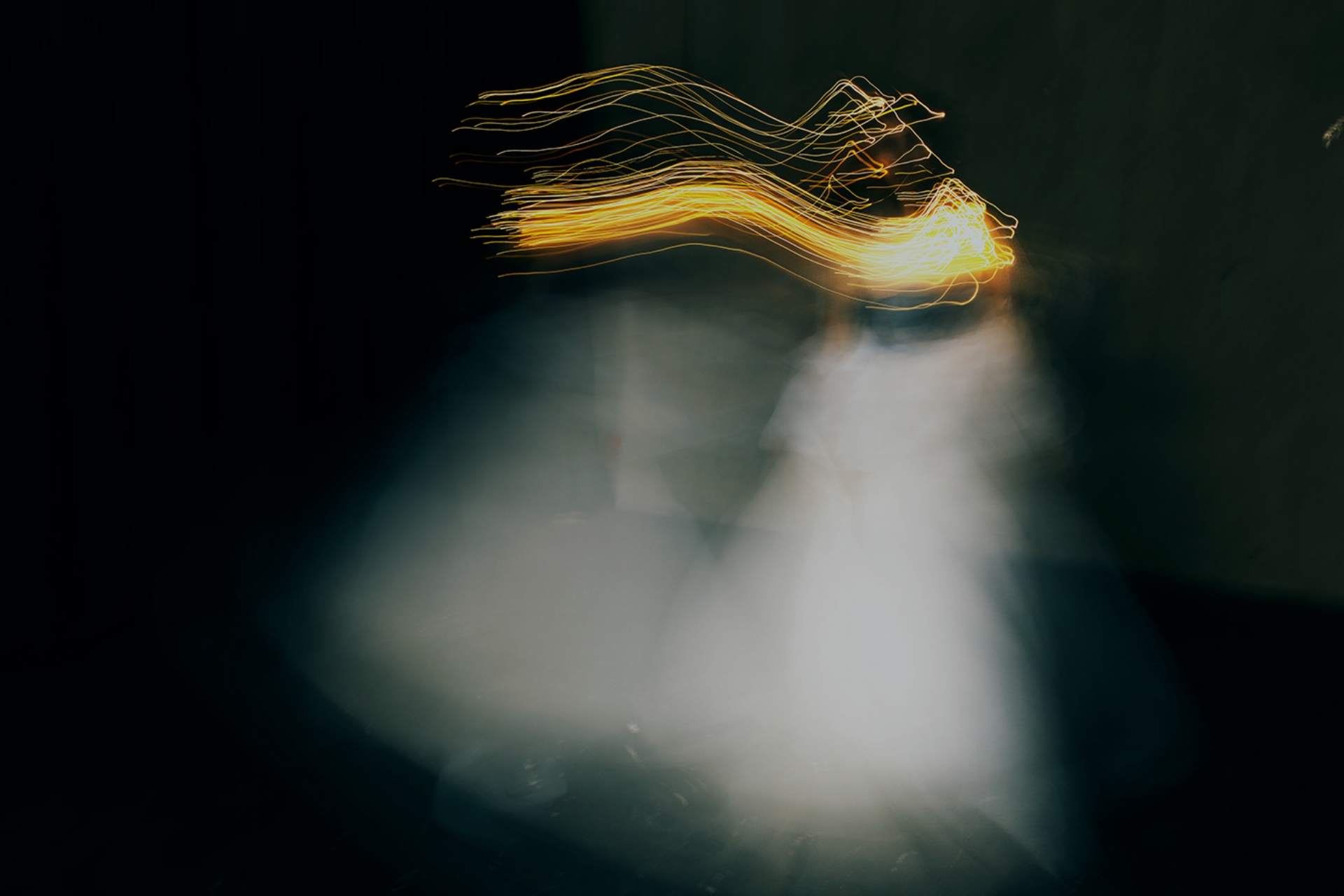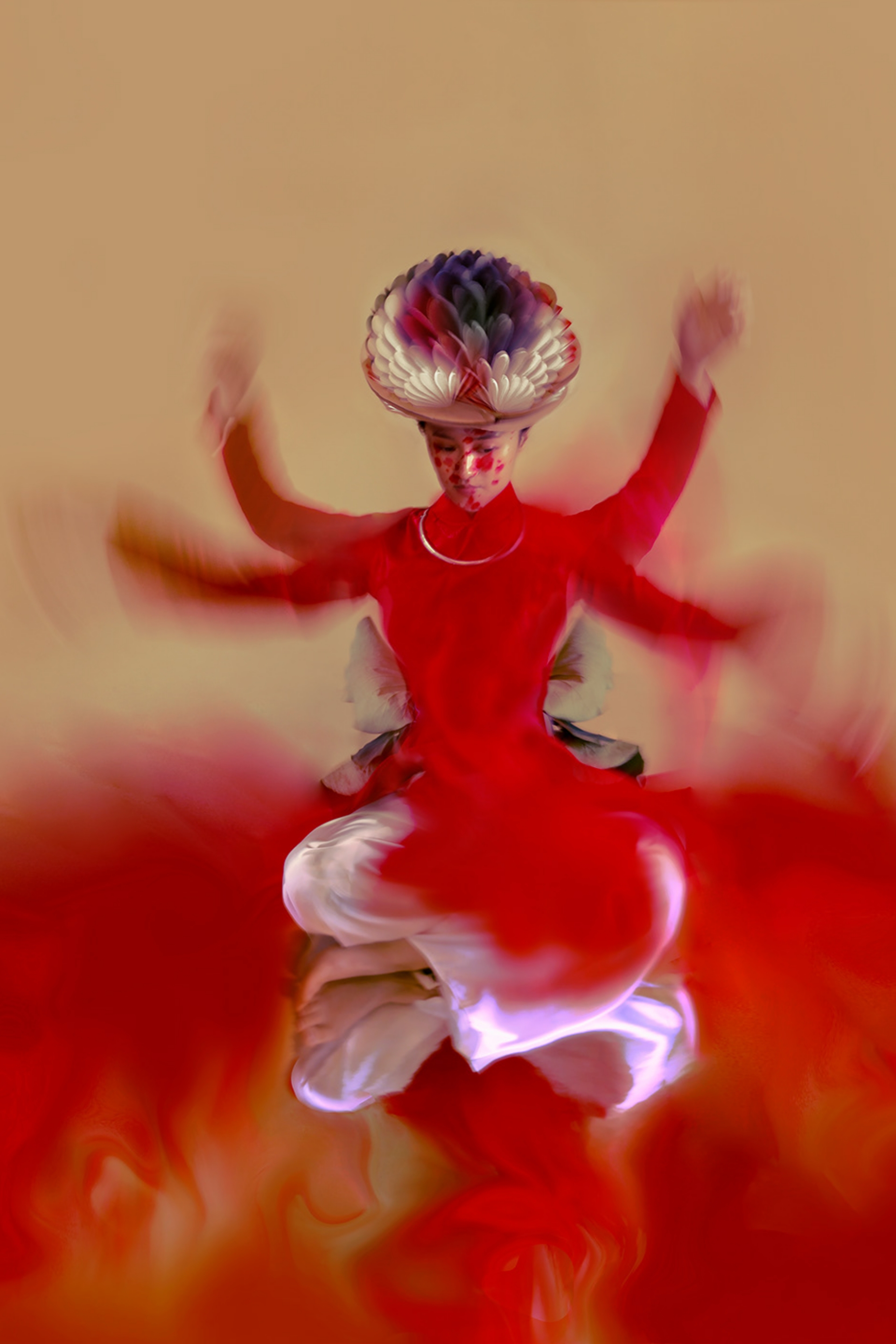 What is your favorite photograph from your portfolio and the story behind it?
#309. That's a photo I took of my mother on the occasion of the Vietnamese Lunar New Year. It's also my mother's Ao Dai. I was looking for indoor tools to shoot and I associate them with the memory of the New Year's rituals my parents would do as an offering to their ancestors. In Vietnam, the traditional Tet period is a special thing and leaves a strong impression on my perception.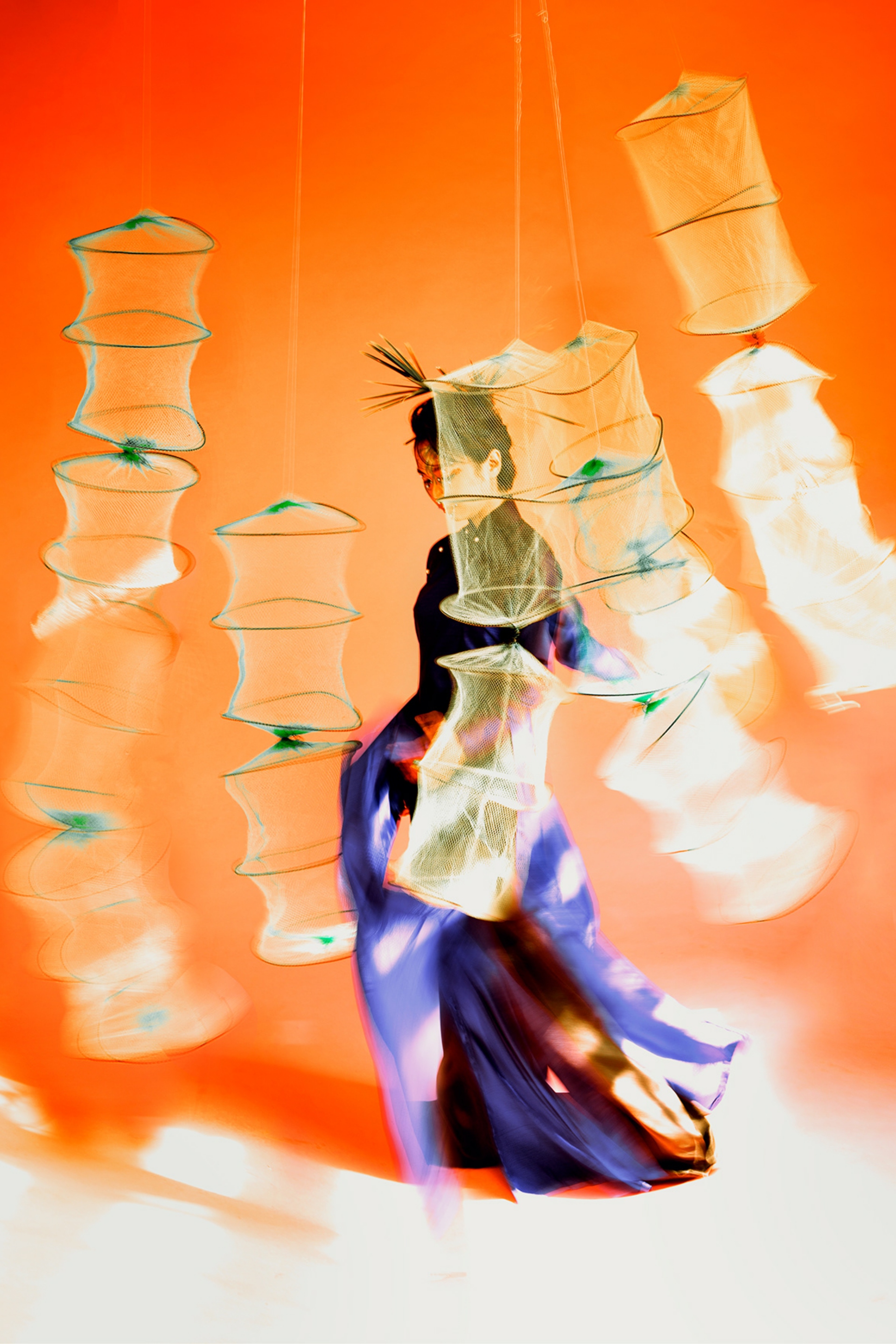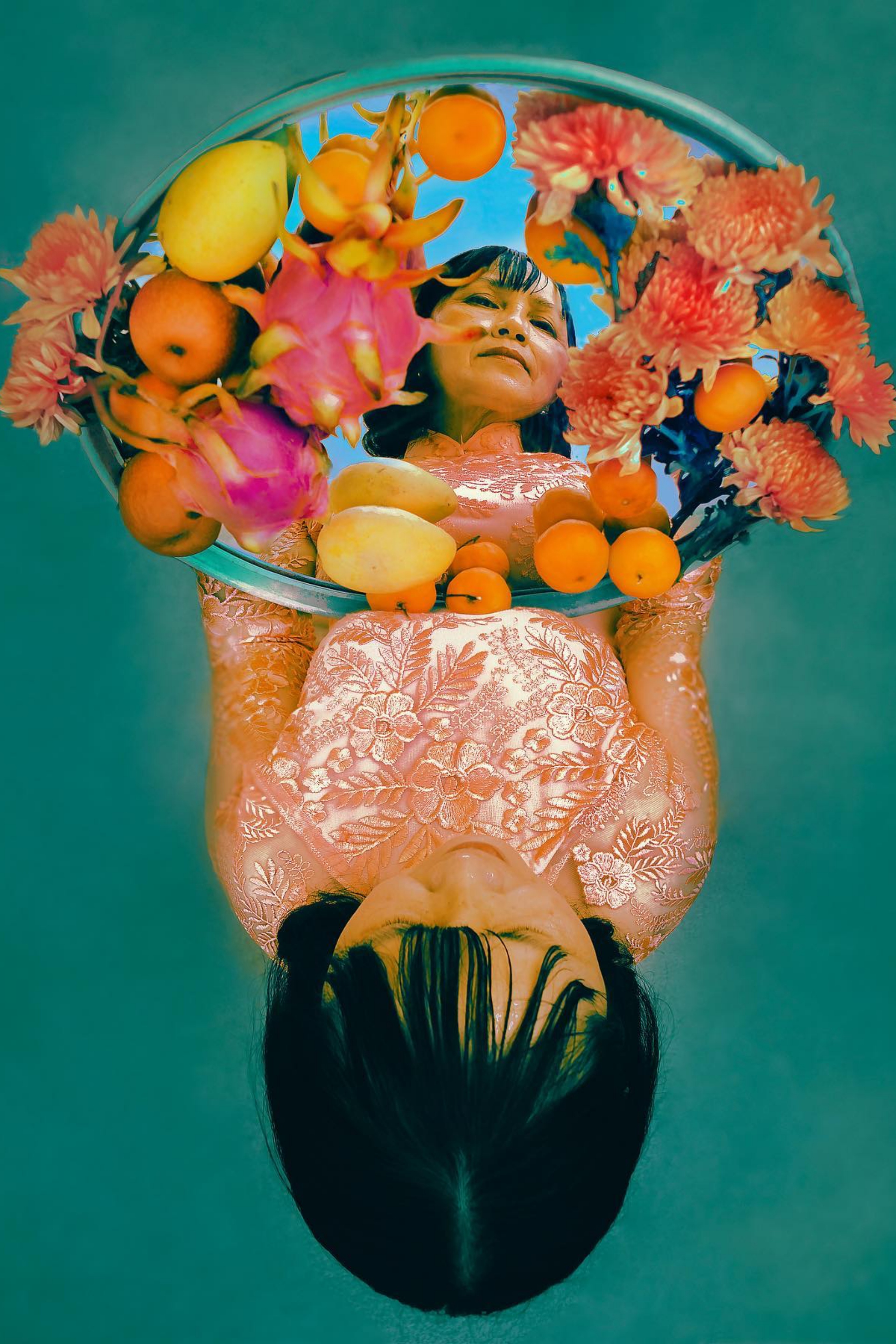 #263 This photo was taken by me when I was working on a little free verse:
"The girl carrying the bouquet
Walk by the river
The girl who carries the moonlight 
The ropes twinkled like falling stars."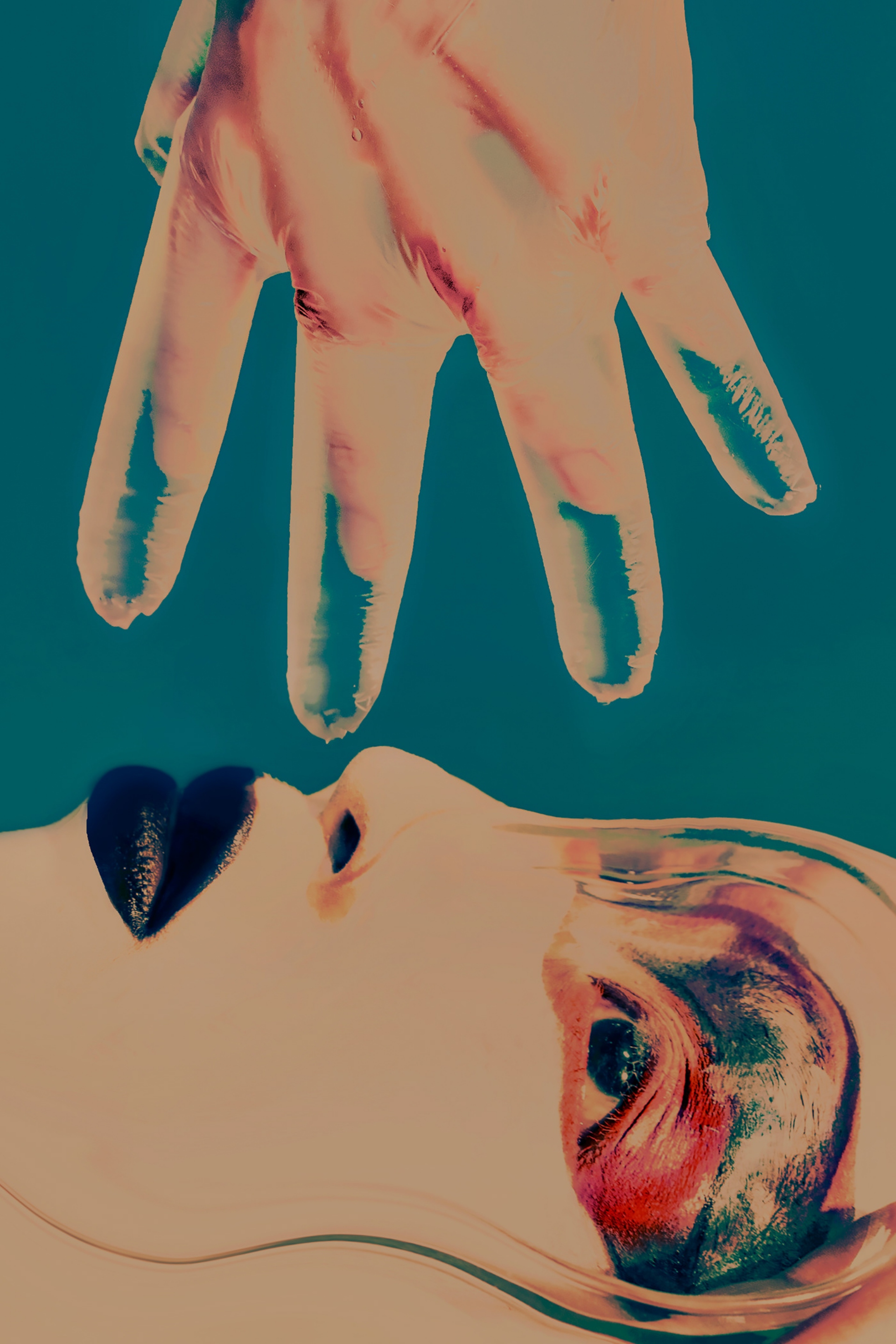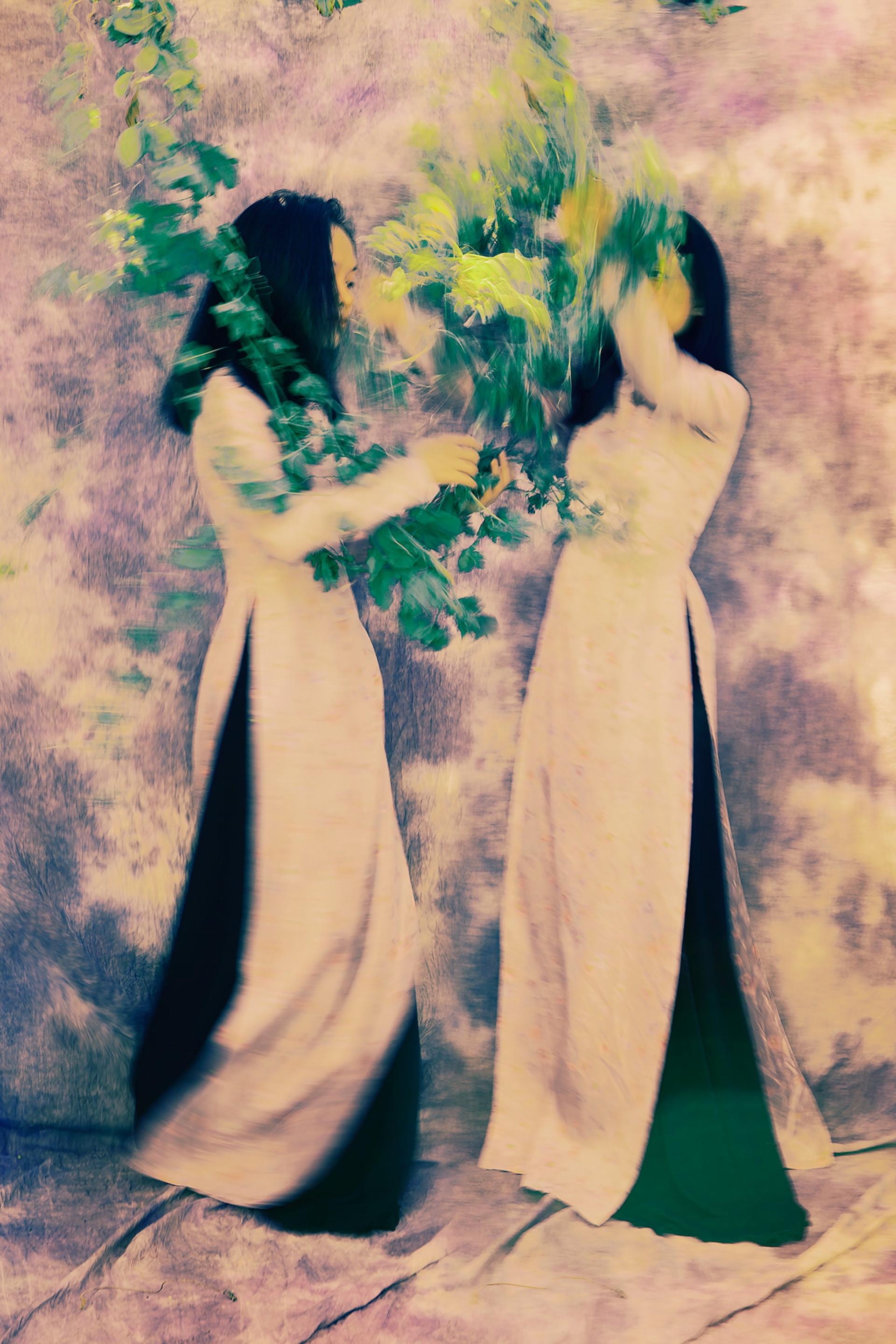 Who and what inspire(s) you? What do you learn from them/those events, and how have these inspirations eventually affected your approach to photography?
I love and study many artists in many fields. I also love Japanese creativity. I see a cultural connection between the East and the West through the way Japanese artists do. So I still want to maintain that bridge especially when the world is gradually more volatile and needs sympathy from everywhere. I still want my works to evoke familiar emotions from viewers in Western countries despite the difference in the form of props. The key takeaway that I've learned from my favorite artists is that each of them, myself included, has a unique setting and that context affects how each person's work is presented.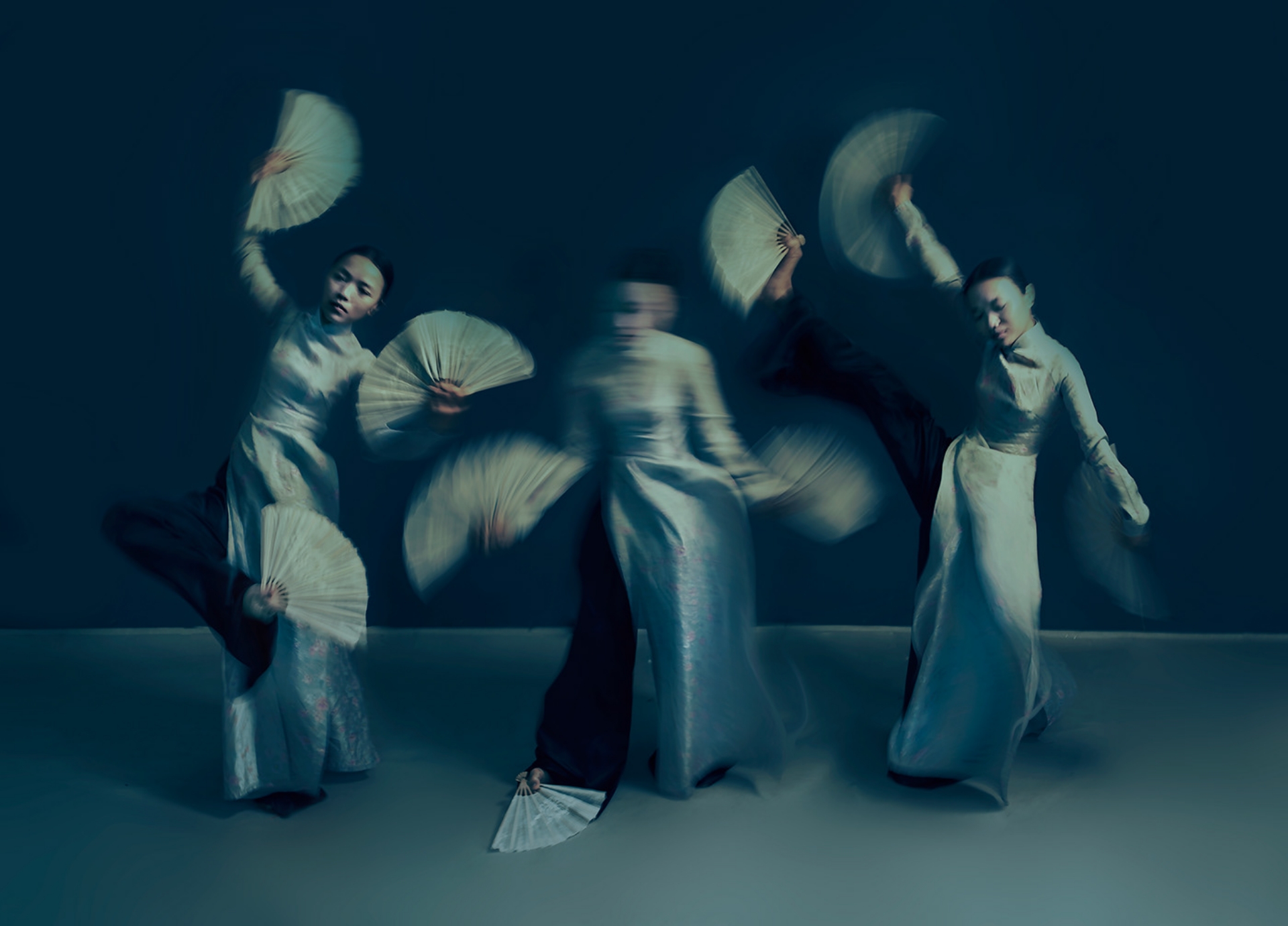 What is next for Chiron Duong?
I look for a relationship between writing and photography and lately I'm very passionate about plants - I'm still hatching some new projects.