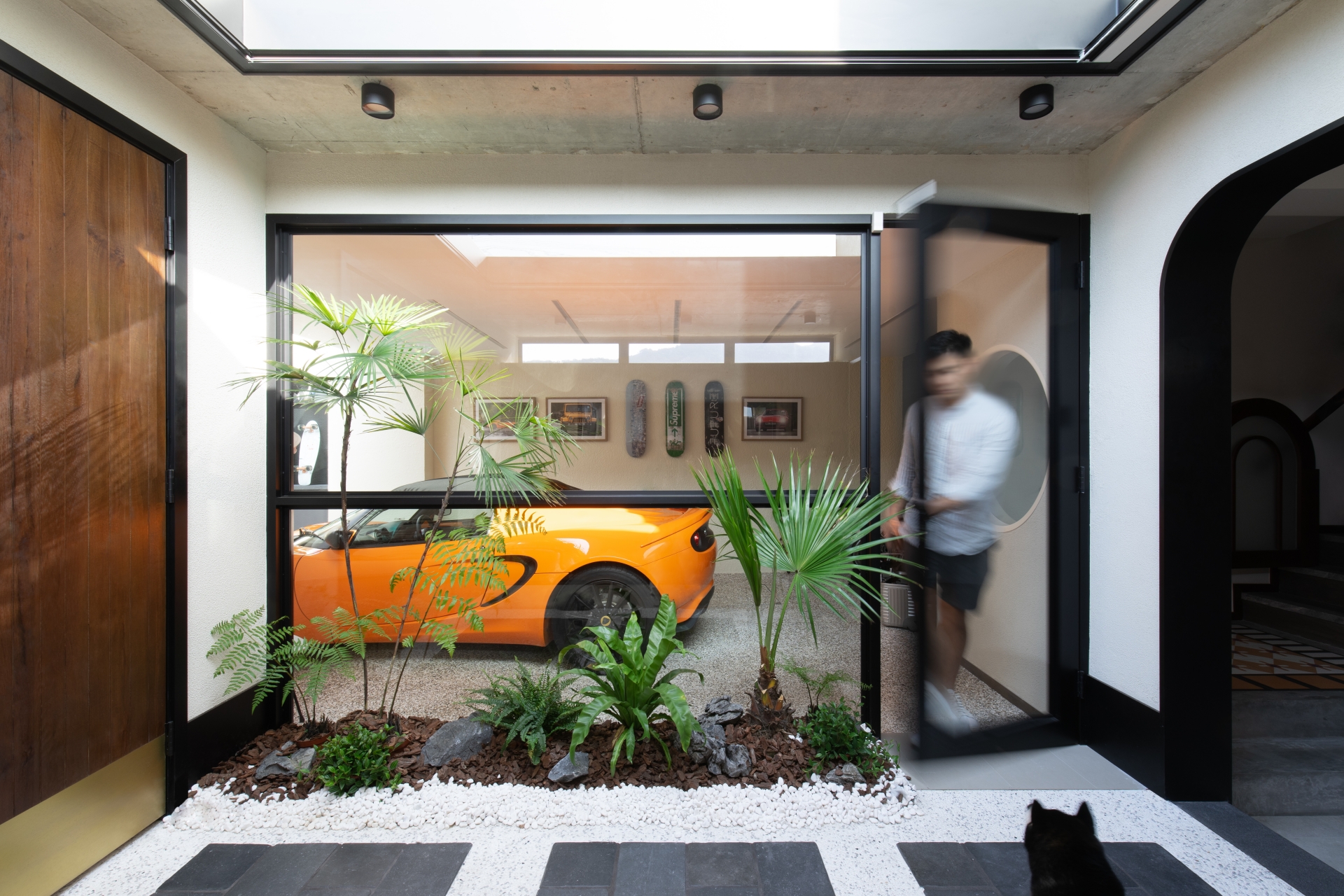 "Teach people according to their aptitude, know them well and be good at assigning" is the core philosophy of Hong Kong interior designer Keith Chan, when it comes to managing his company Hintegro. It's cause and effect in the way one treats others, and Chan adopts a people-oriented prudence when it comes to dealing with the interior projects he is entrusted with by his clients. He adopts the attitude that the firm is not limited by a specific style, but instead, carefully conveys charms that are unique according to the end user's values in life, hobbies and the structural potential of the space itself. "Some media often characterise me as a Japanese-style designer but in my heart, I actually resist this connotation; I don't want to be stereotyped and the aesthetics that Hintegro upholds is a unique style derived from the personality of each of our clients." Here, Chan shares with Sphere his creative perspectives and his view on local design in Hong Kong.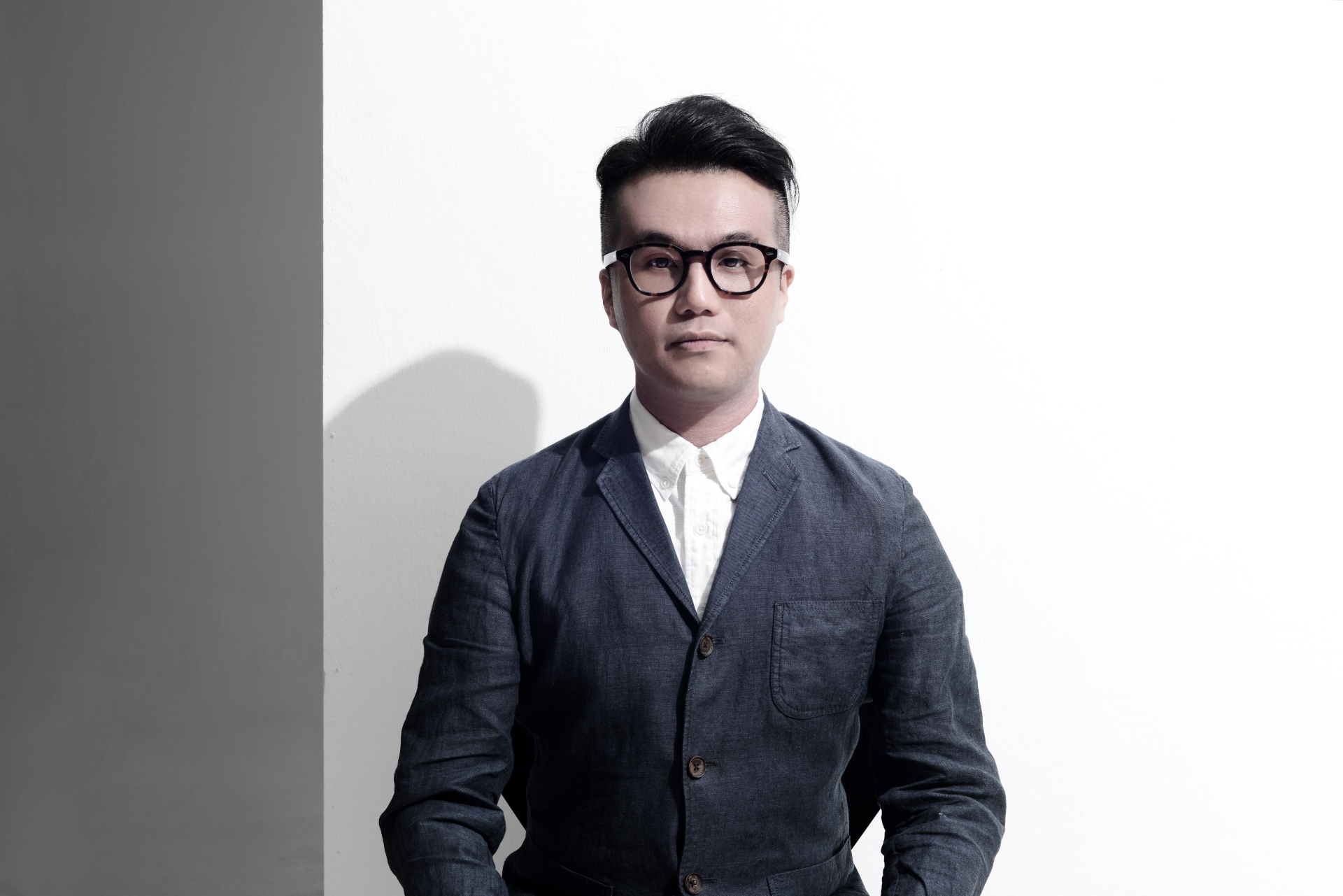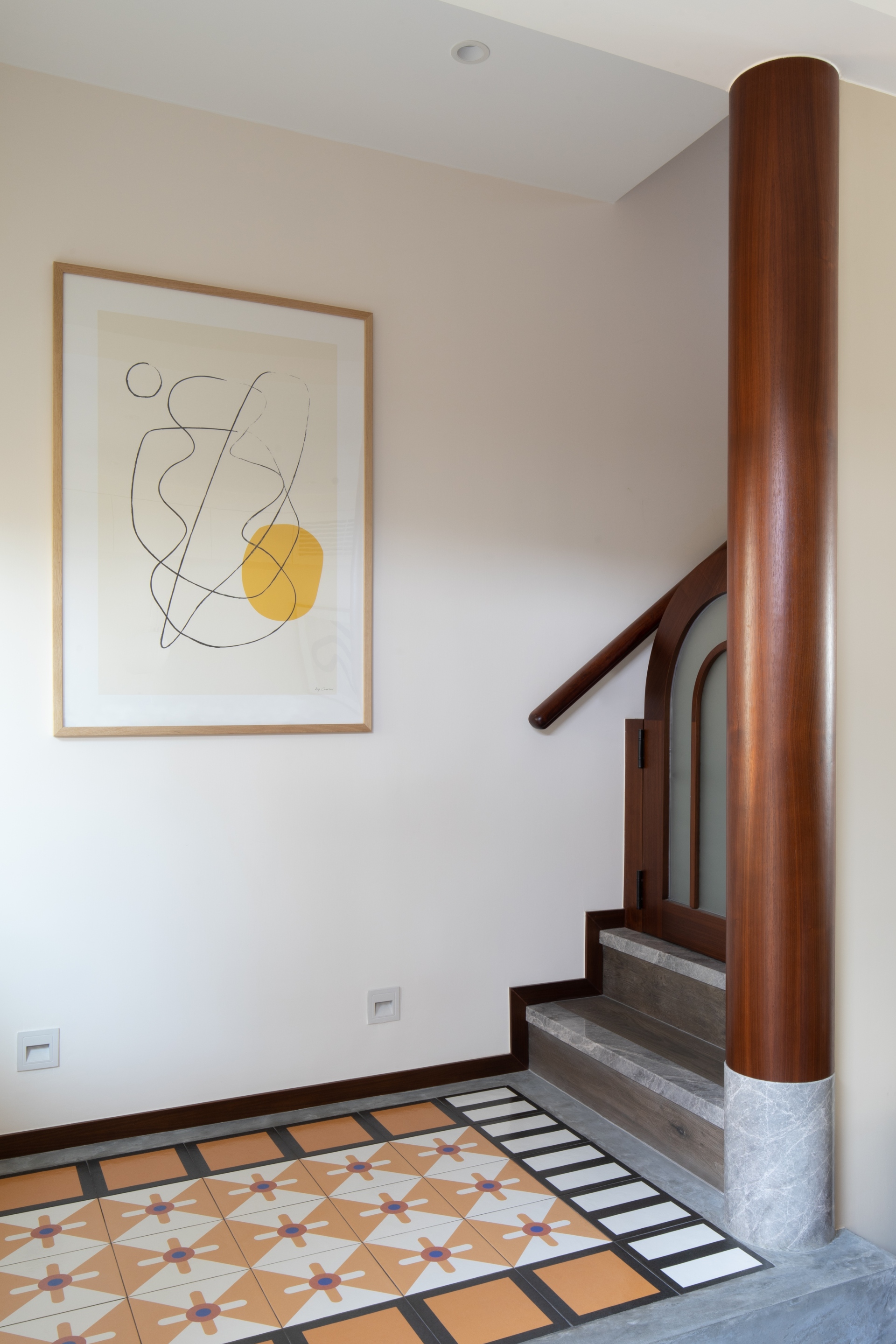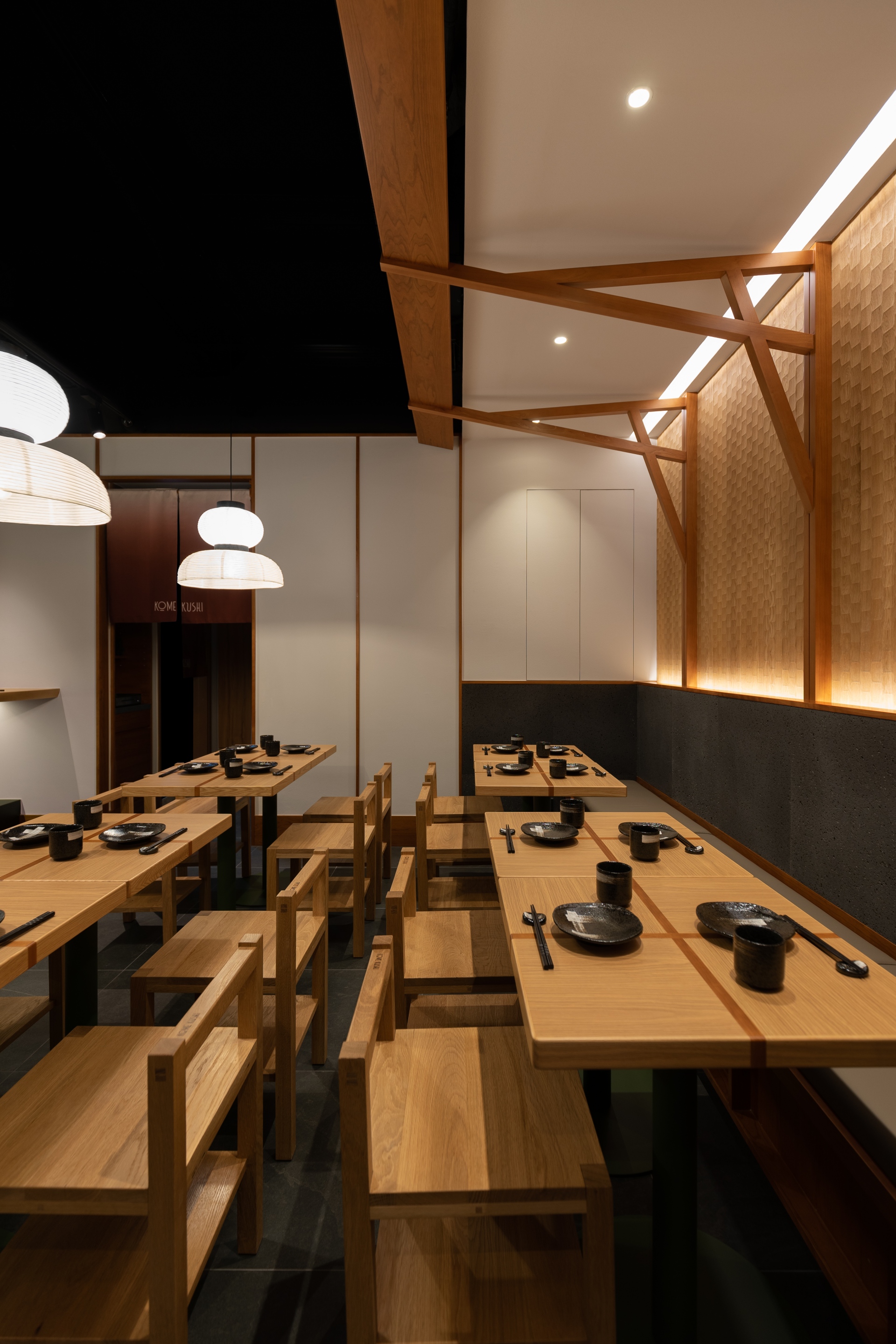 Do you still remember your first contact and experience with design? Have you been clear about your future career path since your childhood?
I don't think I have ever been clear about this, but probably every designer and creative professionals have been passionate about design since childhood. When I was young, my parents thought I was talented at drawing and crafts but they never really thought about my career orientation until later. It was only until I had to choose subjects in university did I consider this path. Under the traditional education system in Hong Kong, I was quite lucky when it came to taking exams, but I was never particularly interested in the main subjects. It was in Form Six, when school alumni came to share their working experiences in different industries with us, that I started to consider the possibility of taking architecture and design.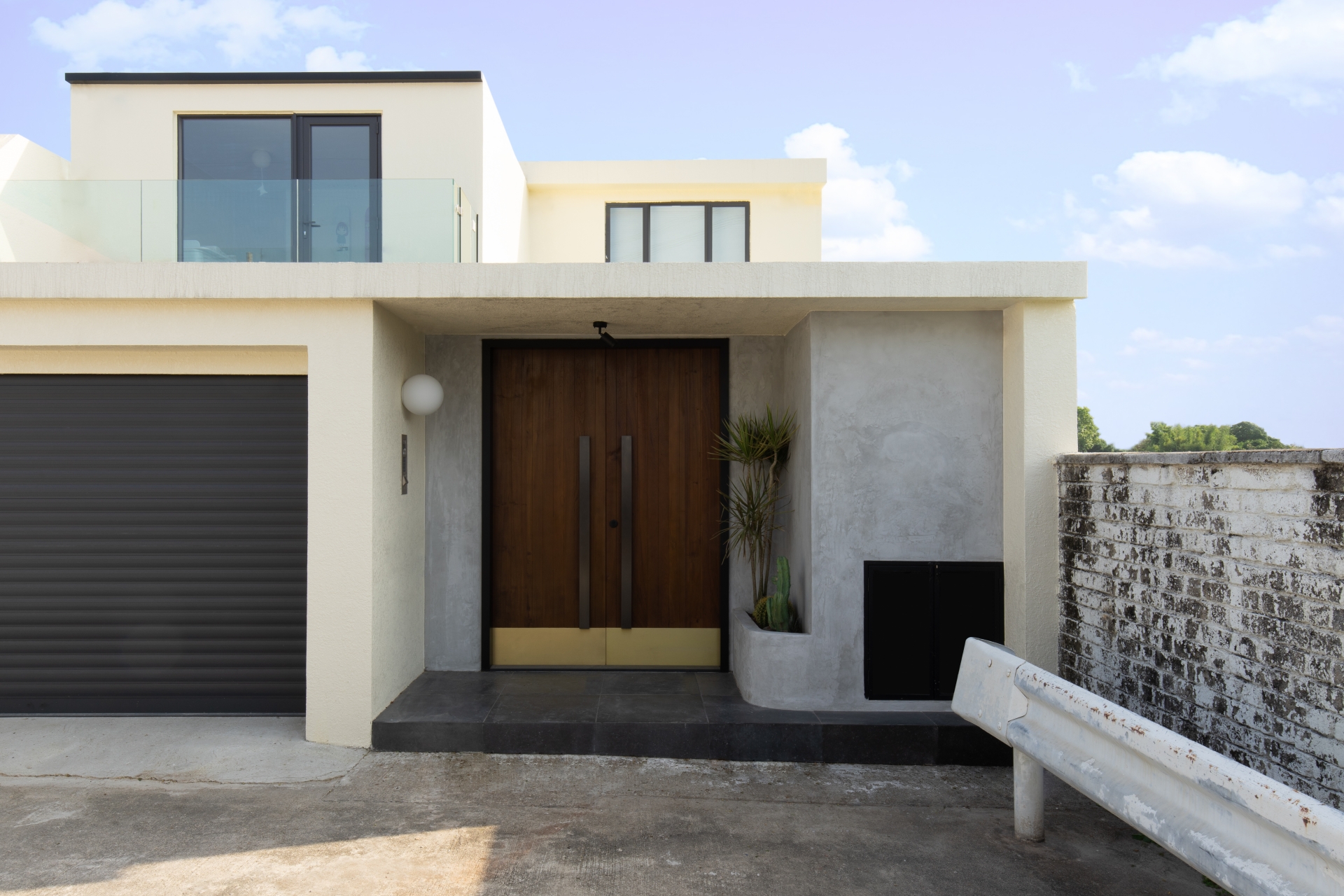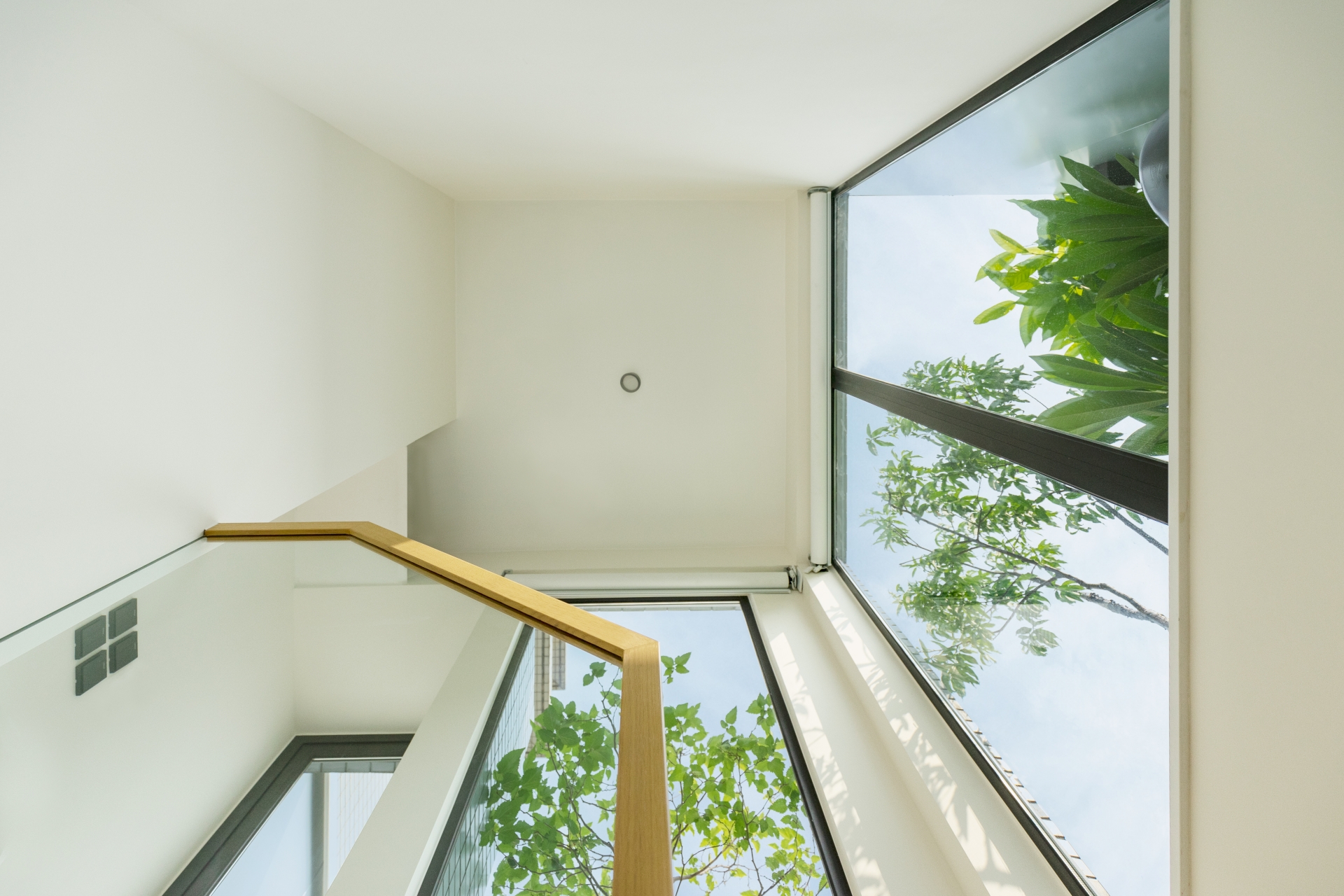 Since entering the industry, do you feel that it differs from what you imagined it to be?
Frankly speaking, I don't think there is much difference. I graduated in 2004. Most of the graduates from that era followed tradition and learned design from their masters. In addition, the professors had already shared with us their actual experiences at work. Looking at the present generation, I think that graduates are eager to express themselves, but design is not something that can be done well with simply a good academic record. It involves different aspects such as running a business, customers, market, economy, as well as general trends. As a company owner and leader, I have to make sound adjustments and lead them to learn and get in touch with different fields. I feel the creativity of the modern generation is limitless. In order to balance expertise and personality, first of all, you must accept the current situation of the times and arrange the most suitable jobs for them. You cannot force them to follow old paths. With this mission in place, most of our younger employees have now been with Hintegro for over four years since graduation.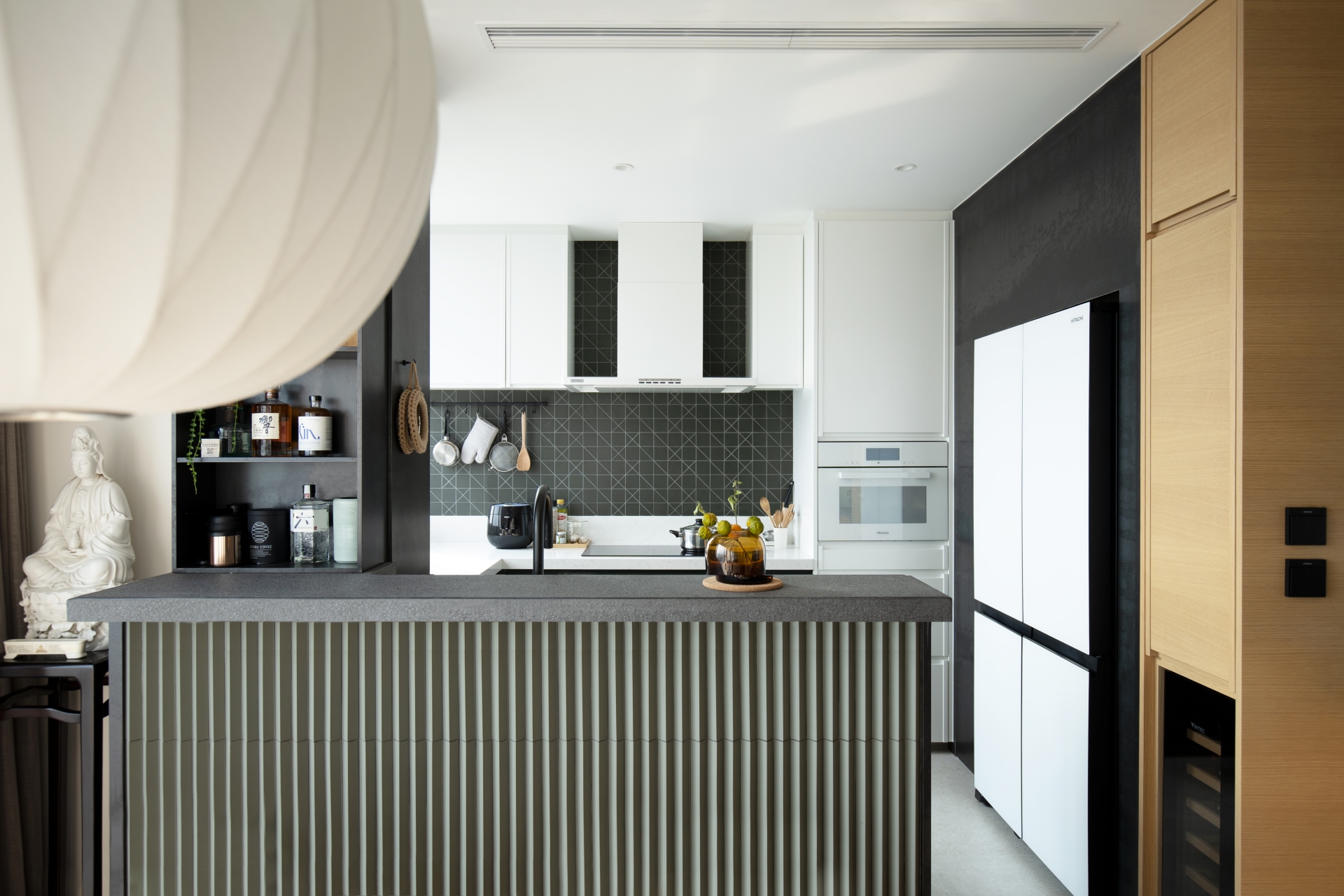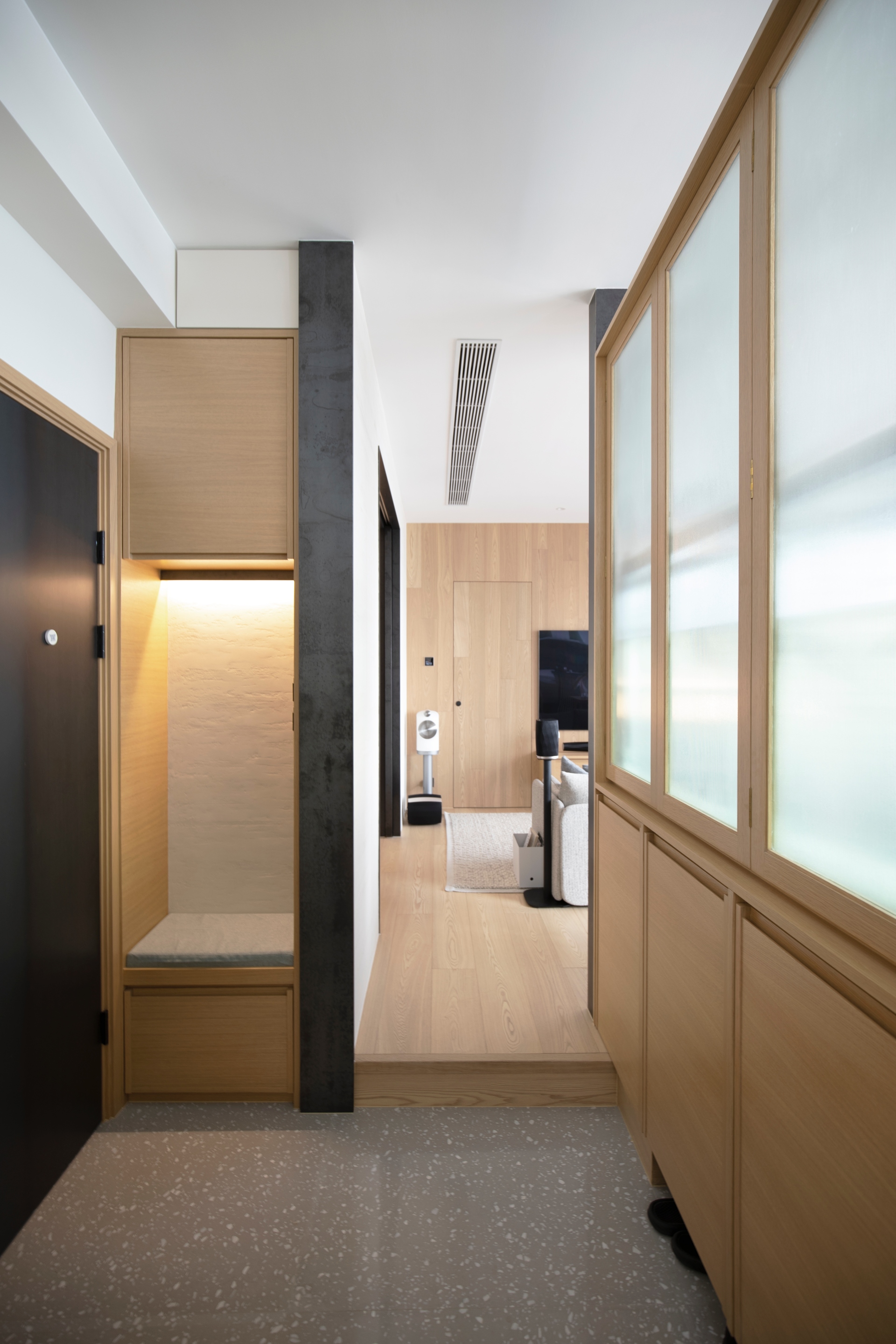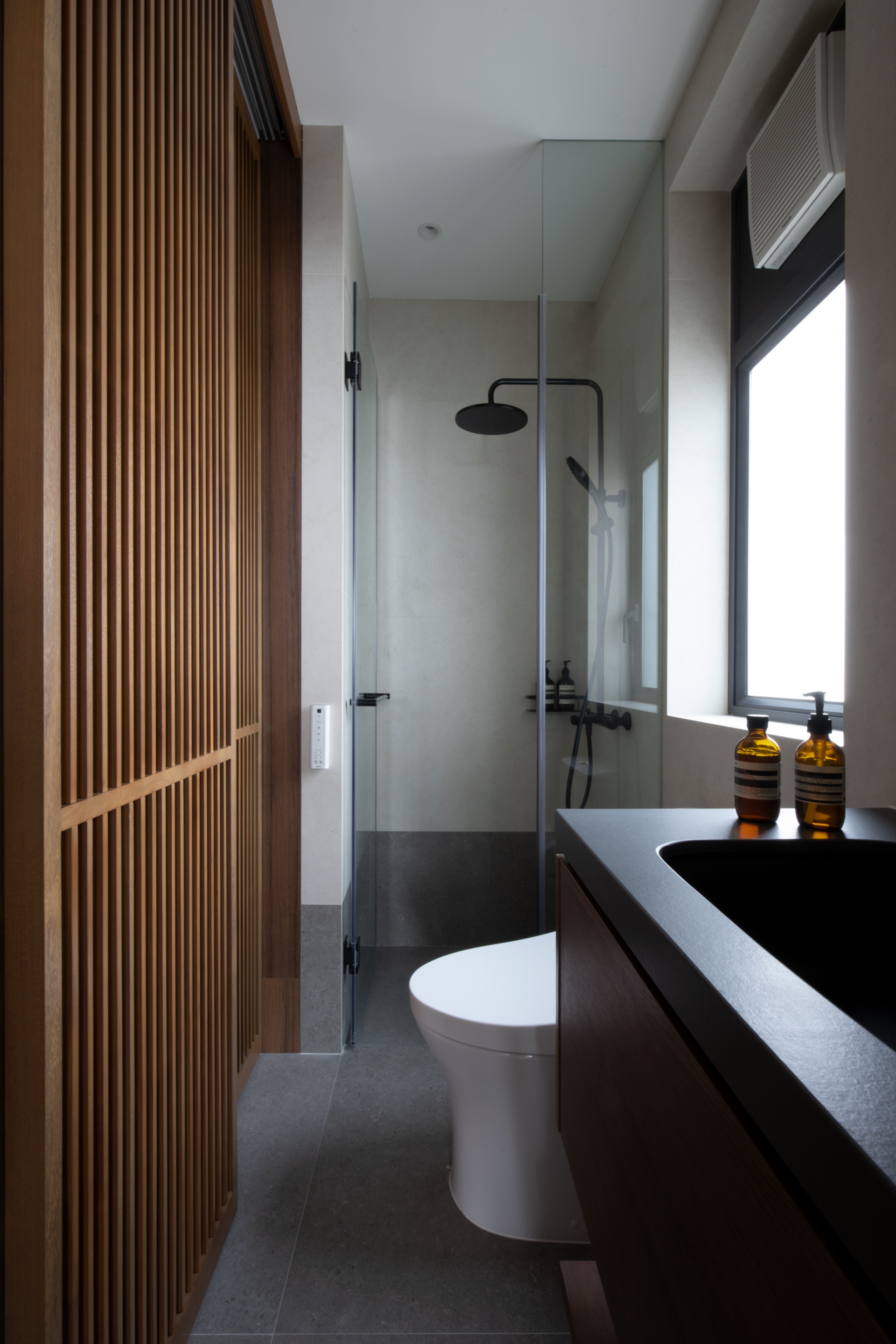 How would you summarise Hintegro's design aesthetic and philosophy? What are the strengths of the company?
Let's first look back to when I was an employee from 2004 to 2010 - I worked in a design company whose niche was super luxurious houses and independent interior projects so their niche in residential projects had already been firmly established in terms of design direction. When it came to interior design, many details needed to be catered to and each process also became very personal. For example, when I'm designing a home, I will ask the couple who sleeps on the left side and who sleeps on the right? Or whether one gets up more often in the middle of the night for the bathroom and other personal matters -  sometimes our clients will be startled by our questions but feel heartwarming at the same time. So if you're asking about the aesthetic direction of our company, I will say that everything comes from the details of life. I don't think there should be a "Hintegro style". With some designs, you can recognize whose masterpiece it is. But our work is like mellow tea - you have to savour and experience slowly with your heart to see our footprints. At a glance, you may say it is Japanese style, Nordic style or British style, but in the final analysis, our origin begins with the background of our clients -, where they come from, and where they like to travel. I spend a lot of time helping clients understand what style they want and the result can be hard to sum up in words; it could be Mary's Style or David's Style. Some media characterise me as a Japanese-style designer, but I actually resist this; I never want to be stereotyped, and the aesthetics that Hintegro upholds is the unique style derived from the personality of each of our customers.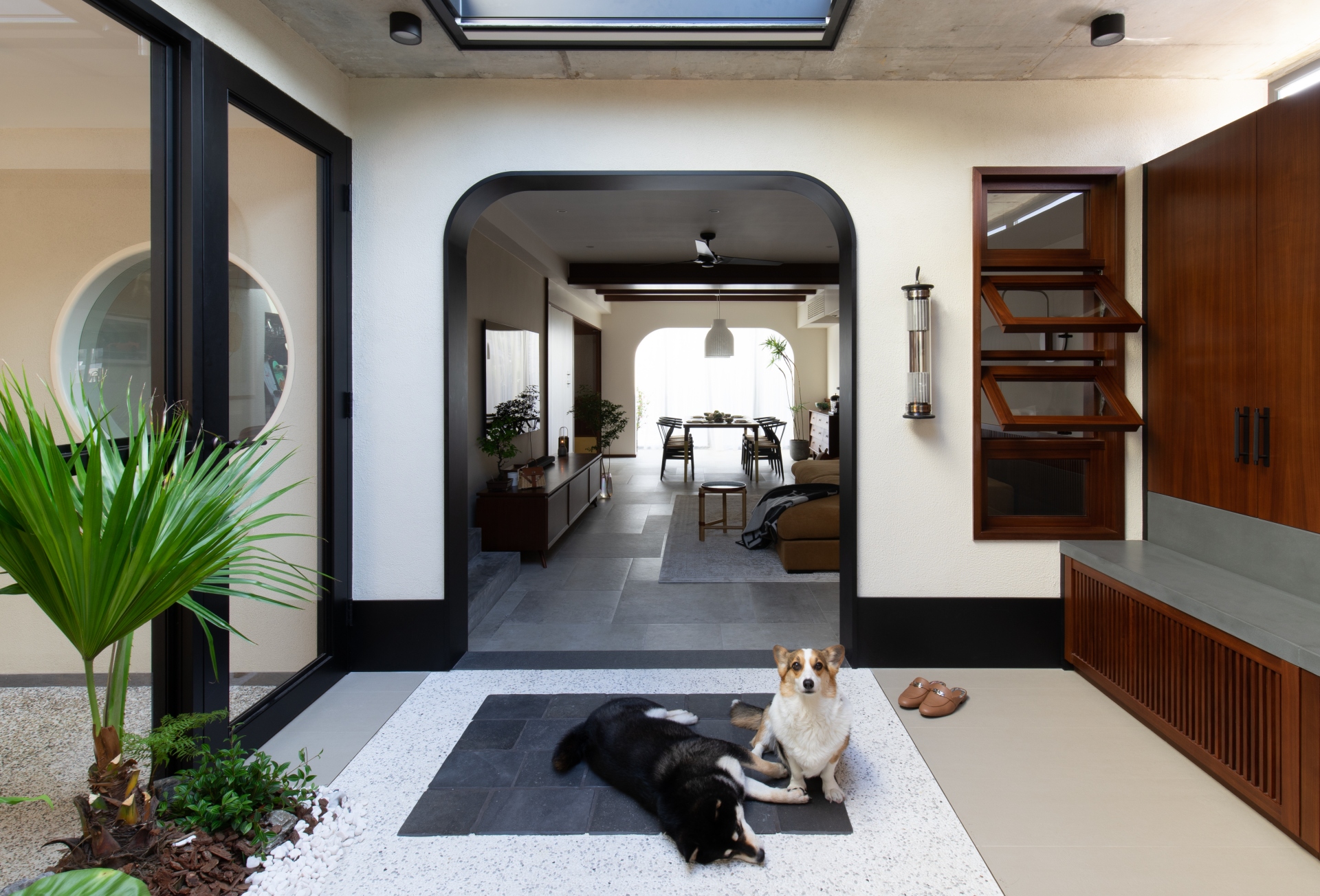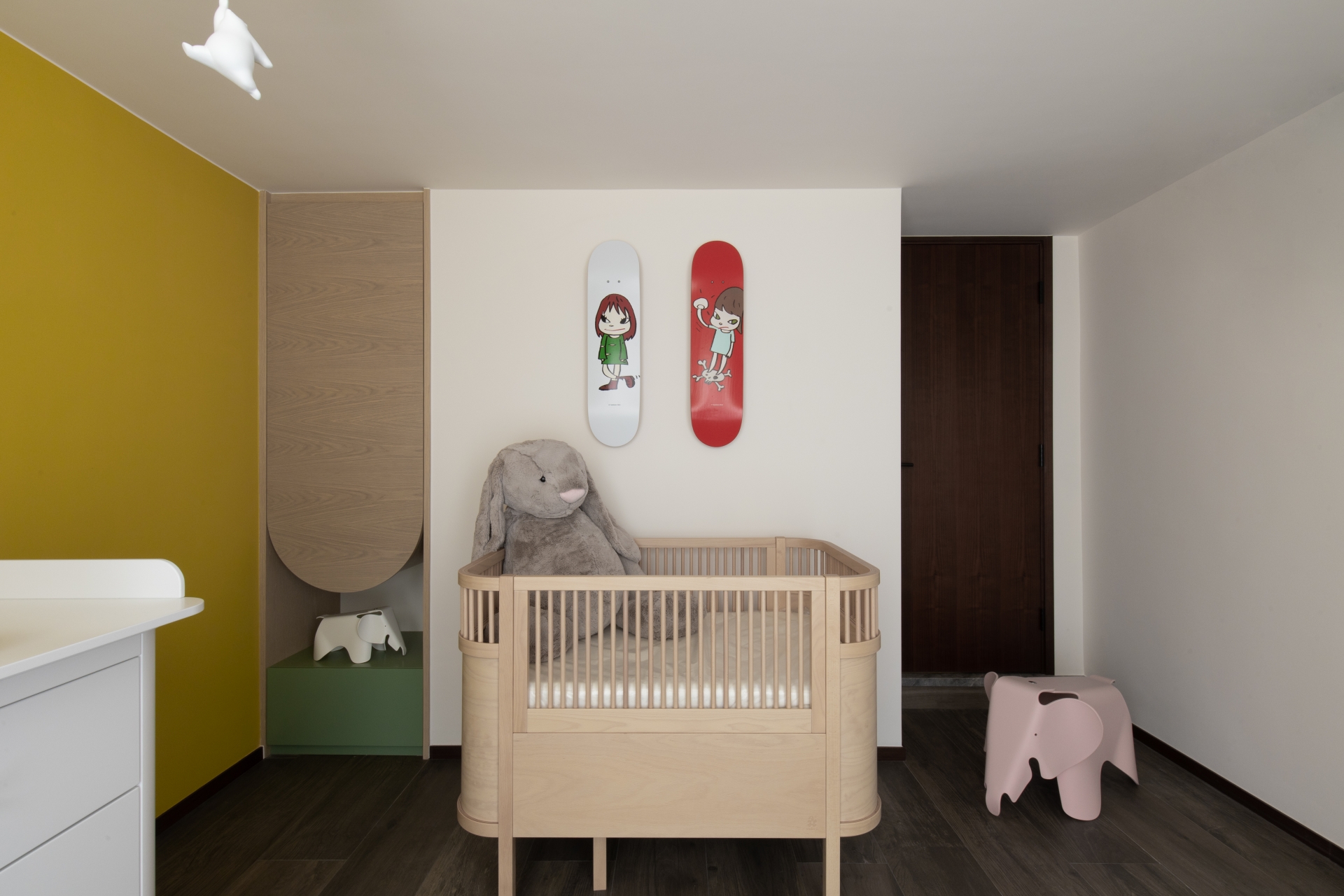 Have you ever encountered a particularly challenging client?
I have encountered quite a few, and on many occasions, I understood the minds of my customers even better than they themselves. After all, they all have their different life experiences and preferences so how they want to use and function in a space will be unique to them. I would just follow in my mom's footsteps and not to overthink it - if that was what they expressed. But I think most clients have difficulty expressing themselves clearly - because of this, I often advise them we must meet in person. Talking to them face to face, making eye contact instead of just talking on the phone, will allow me to see how they dress, what their hobbies are, and in addition to finding out what they like, I always ask about what they don't like. I can effectively narrow the parameters of style down after one or two meetings. When I see women wearing different bags each time, I will take the initiative to ask them what brands they love, what elements in the brand's store make them excited? Simply the relevant colours and materials are sufficient to kickstart my creative process and establish a bond with the client. Some advice to the younger generation of designers is do not give up -  get out there and see the world, develop relationships and explore opportunities. For example, if you encounter someone who is passionate about food, perhaps restaurants are a good topic to discuss, and the use of colours in the brands within? Use colours, materials and lighting mood as a common language. Because of these observations, many of my clients have become friends. I think my responsibility is not to conceive and decide everything for them, but to guide them on how to think.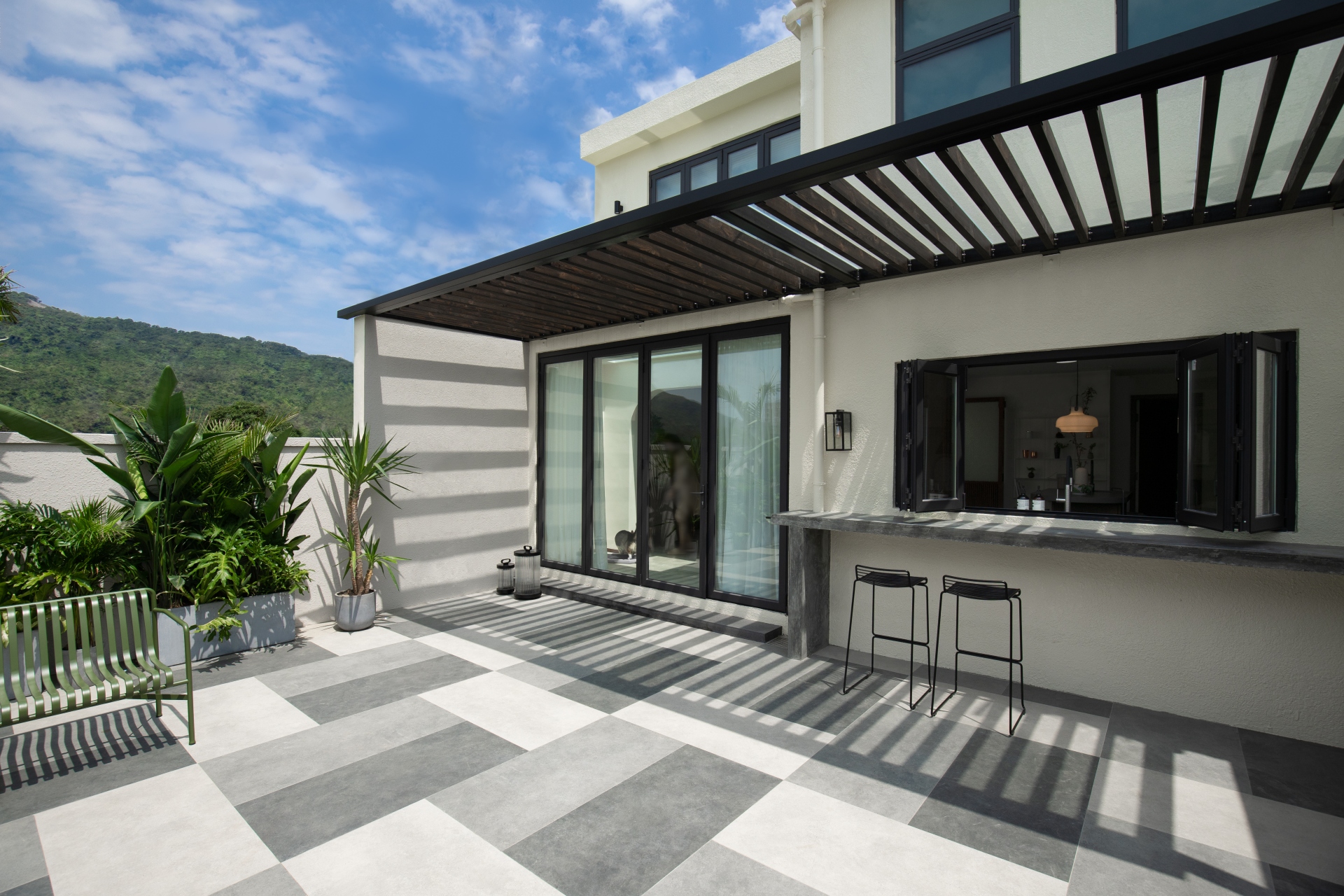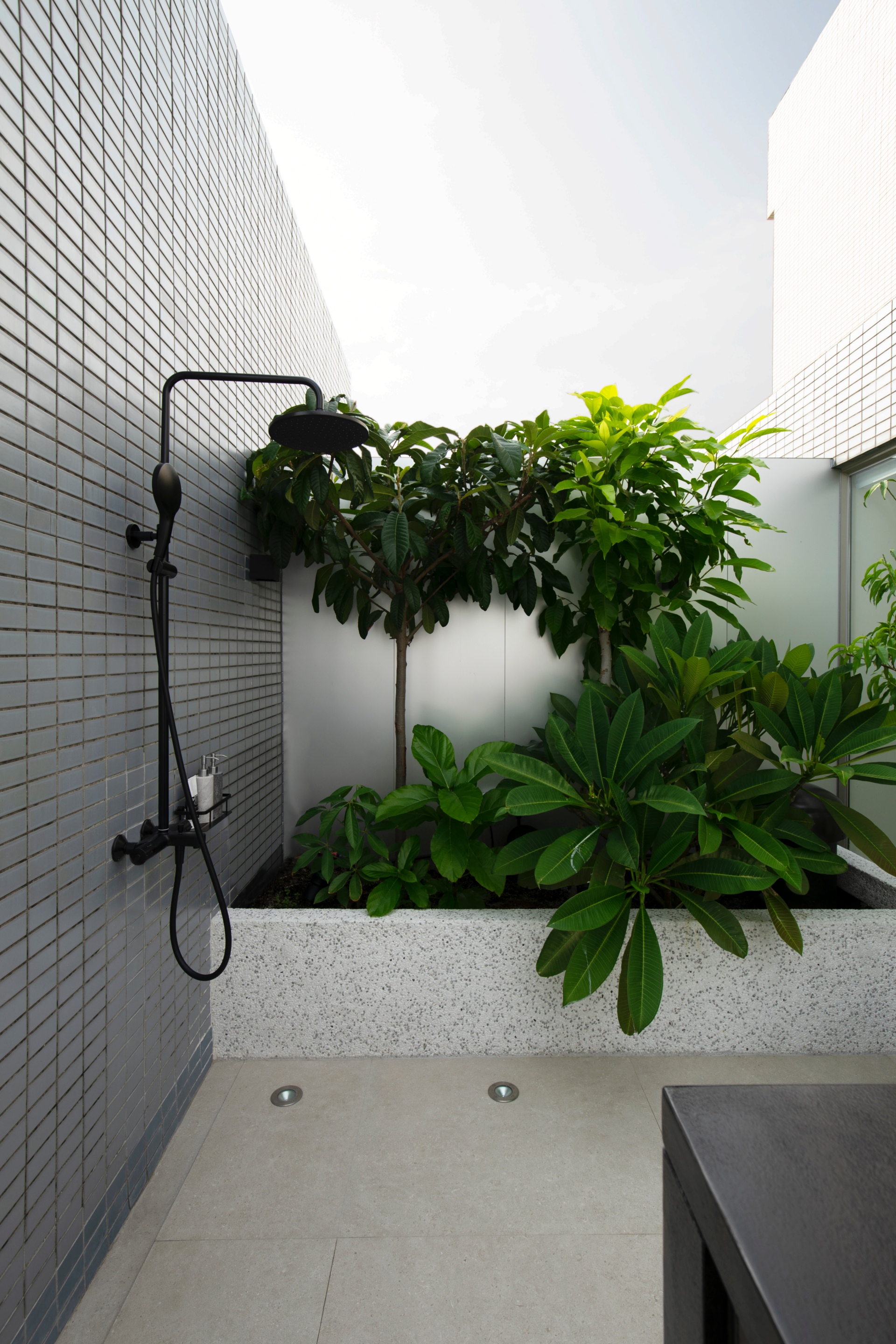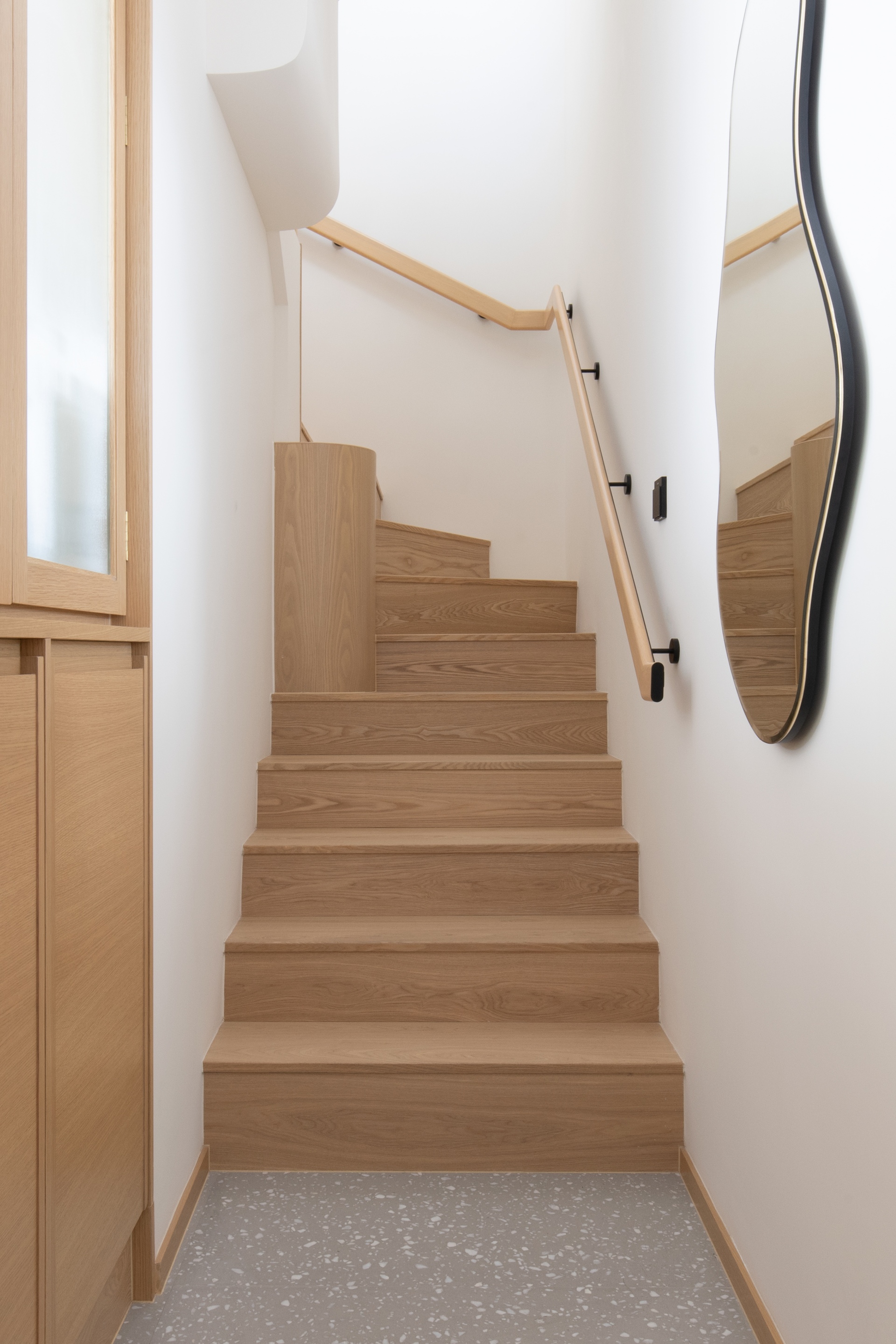 Which design project best represents Hintegro's creative philosophy?
Take David Lai, the chef of Neighborhood, a well-known French restaurant, and his wife's combined unit as an example. The couple have many common interests, so apart from the shared master room, the connected unit has become their own little world. David likes to delve into dishes and enjoy superior hi-fi sound experiences, while his wife loves making tea, coffee, reading books and watching television programs. The two can meet at any time, yet also maintain their separate interests, breaking the norm of Hong Kong locals' life as a couple. To be honest, I also admire the lifestyle of choosing to meet and be alone independently. This space planning model has also inspired my other clients. For example, some retired couples would laugh at me and say: "After decades of waiting, finally, there is an opportunity to sleep in a separate room, and it is also convenient to hire a private caregiver after more than ten years." Breaking the rules is a characteristic that our company is proud of. It is our specialty to move the entire kitchen to the living room all intact. In a 1,000-square-foot unit in Taikoo Shing, for example, the kitchens are all contained. If a client requests an open kitchen, do we have to remove the walls? What should we do if we encounter a structural wall? We once moved the entire kitchen out to the living room for one of our clients, and the  previous location was turned into a utility room. The female head of the house expressed her gratitude to me, pointing out that she has never been able to chat with her guests while doing housework and layout was much more preferable. 
Using David Lai's residential project as an example, how do you create separate living areas for couples, while still maintaining a sense of unity?
Their common interest as a couple is to collect antique Danish furniture. For designers, this is heaven. Since everyone loves these masterpieces, it was decided at the outset that this would be the main theme. David also loves antique audio players and his JBL speakers are in the unique blue tone of the brand. So we used this as a colour cue to bring this blue into some of the4 furniture. His wife mainly uses plain colours, so I combined the two. Once you are inside, you can see the curated combo of rigidity and softness. In addition, the teak and walnut colours of the furniture strengthen the integrity of the space from the details.
Have you ever needed to change the design due to feng shui layout problems?
Of course, sometimes feng shui is more important than everything else, so I often remind customers to meet with a feng shui master first. Next we talk about the design, or both at the same time. In some cases, I also need to teach the clients. For example, they may share that they don't like the positioning suggestions by their feng shui master, but as the designer, I can't give up so easily and need to take it a step further. So I will help them imagine the space with the proposed suggestions and enable them to realise it's a possibility. In addition, I will also work closely with the feng shui master to see if we can devise an alternative solution. Sometimes it's possible that placing some copper coins alongside the furniture will yield the same results desired. Over time, I have also learnt a lot about the basics and principles of feng shui.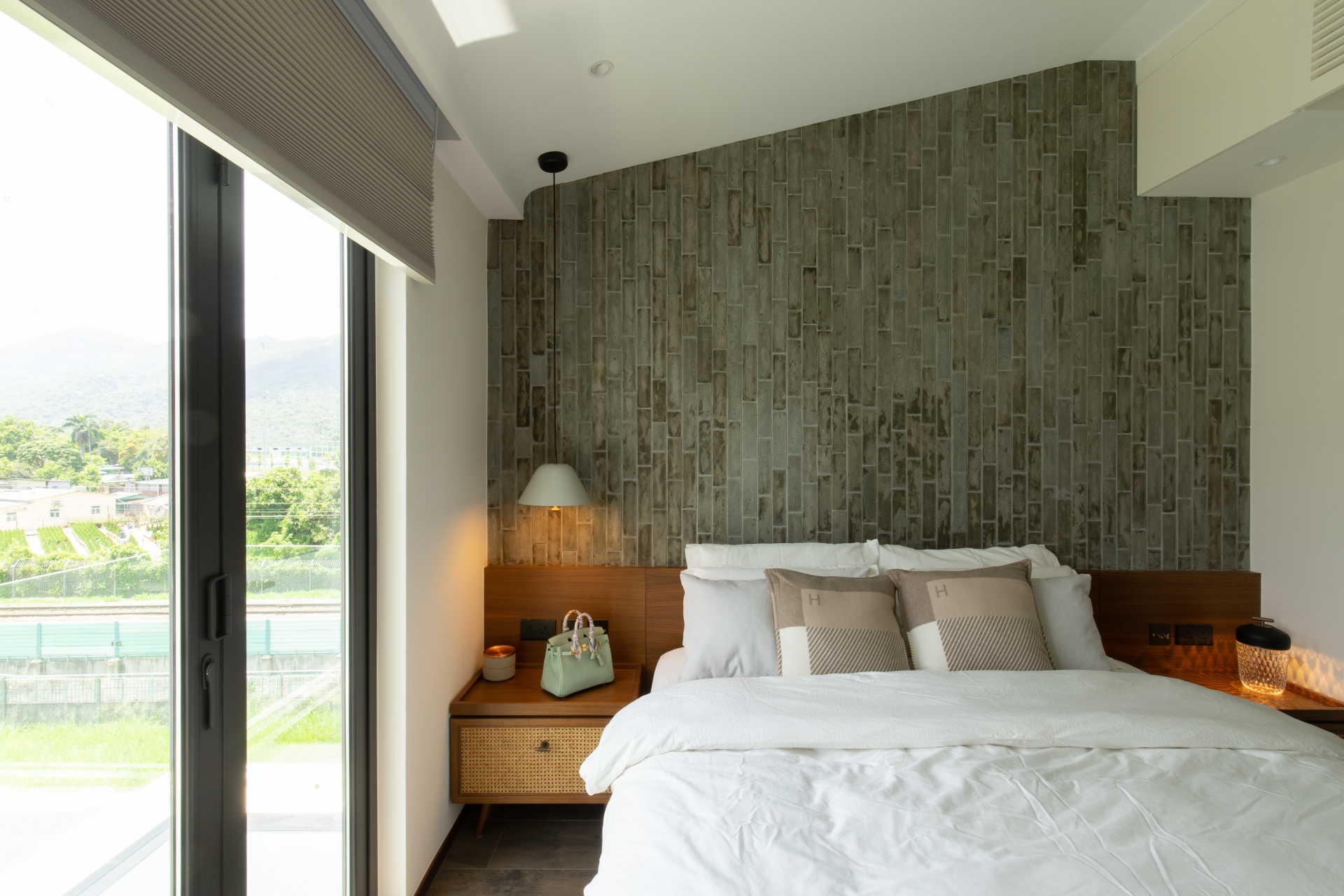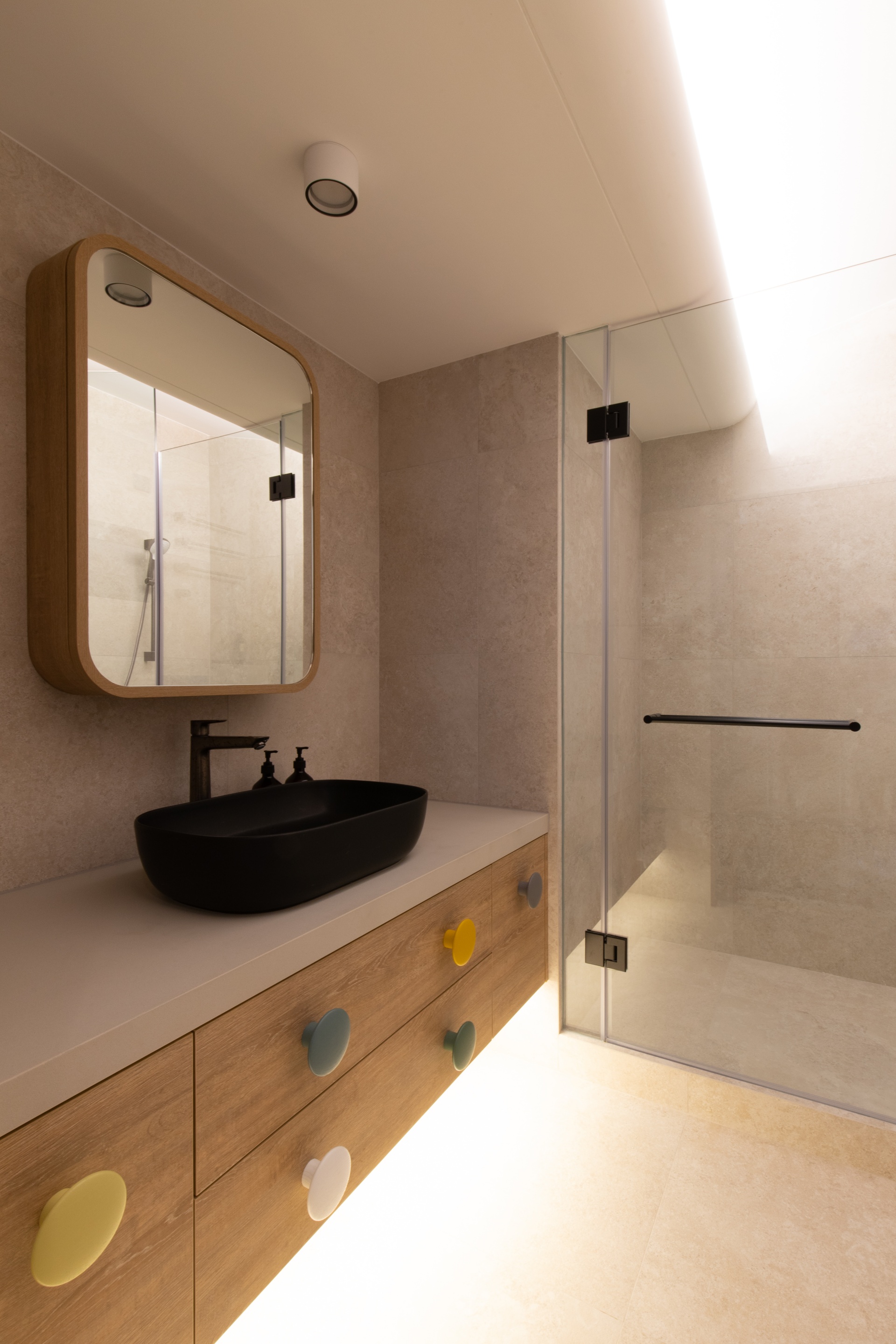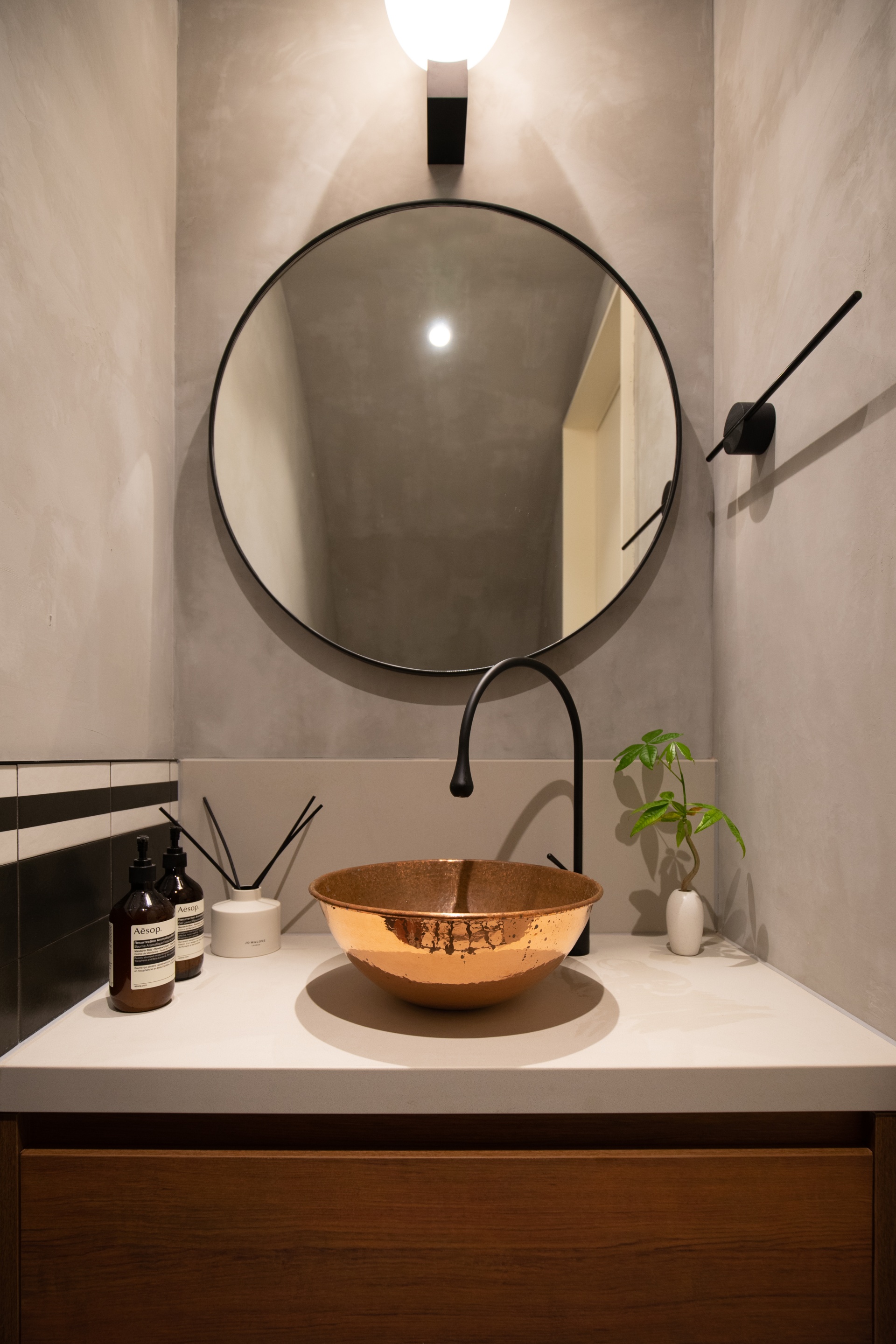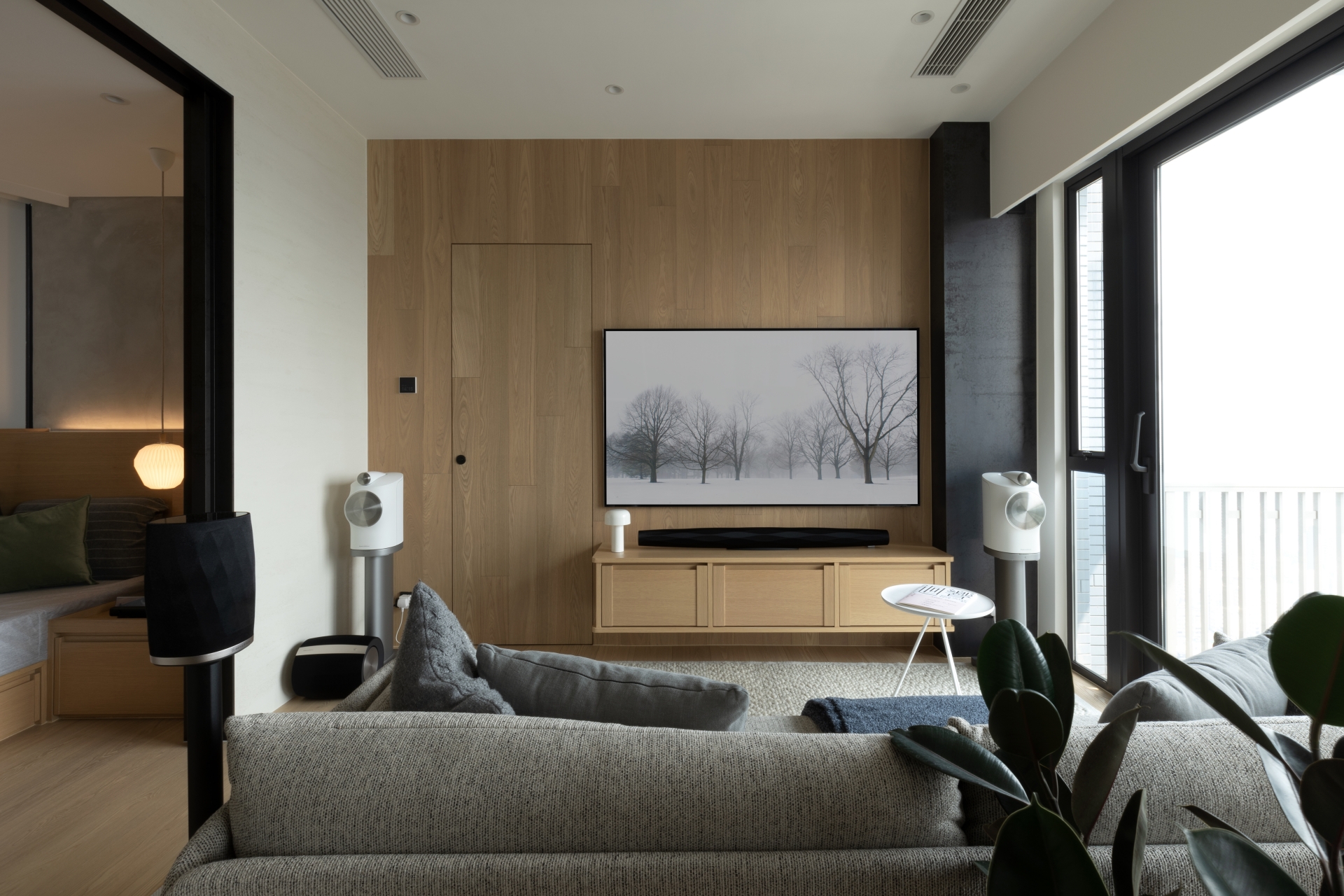 Is it more difficult to design a space for yourself or for your clients?
It must be the former. I don't know if my love for current things will carry on to the next year - it's as fickle as fashion trends. As someone who creates trends, I understand the cycle and never want to be caught in it. In addition, there are too many things I like, such as antique Danish works, Japanese aesthetics, American mid-century design, etc, but there is often limited space, and it is not good to try to combine all of them. Therefore, whether I design my own residence or office, I will also adopt a museum-like style, with white walls, wooden floors, and loose pieces of furniture that can be easily moved. They are timeless and the look can be changed anytime. Even after 200 years, it won't be easy to get bored.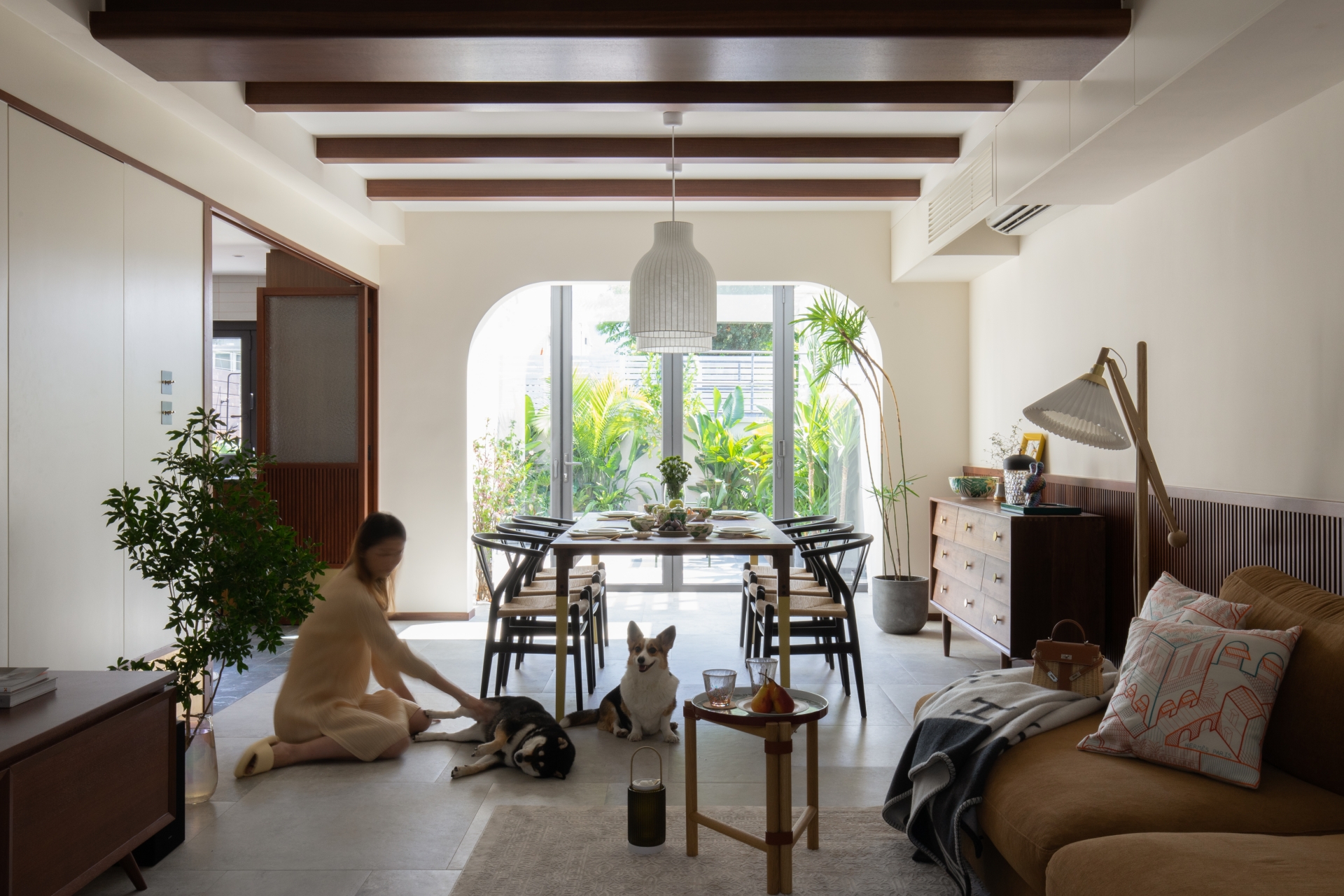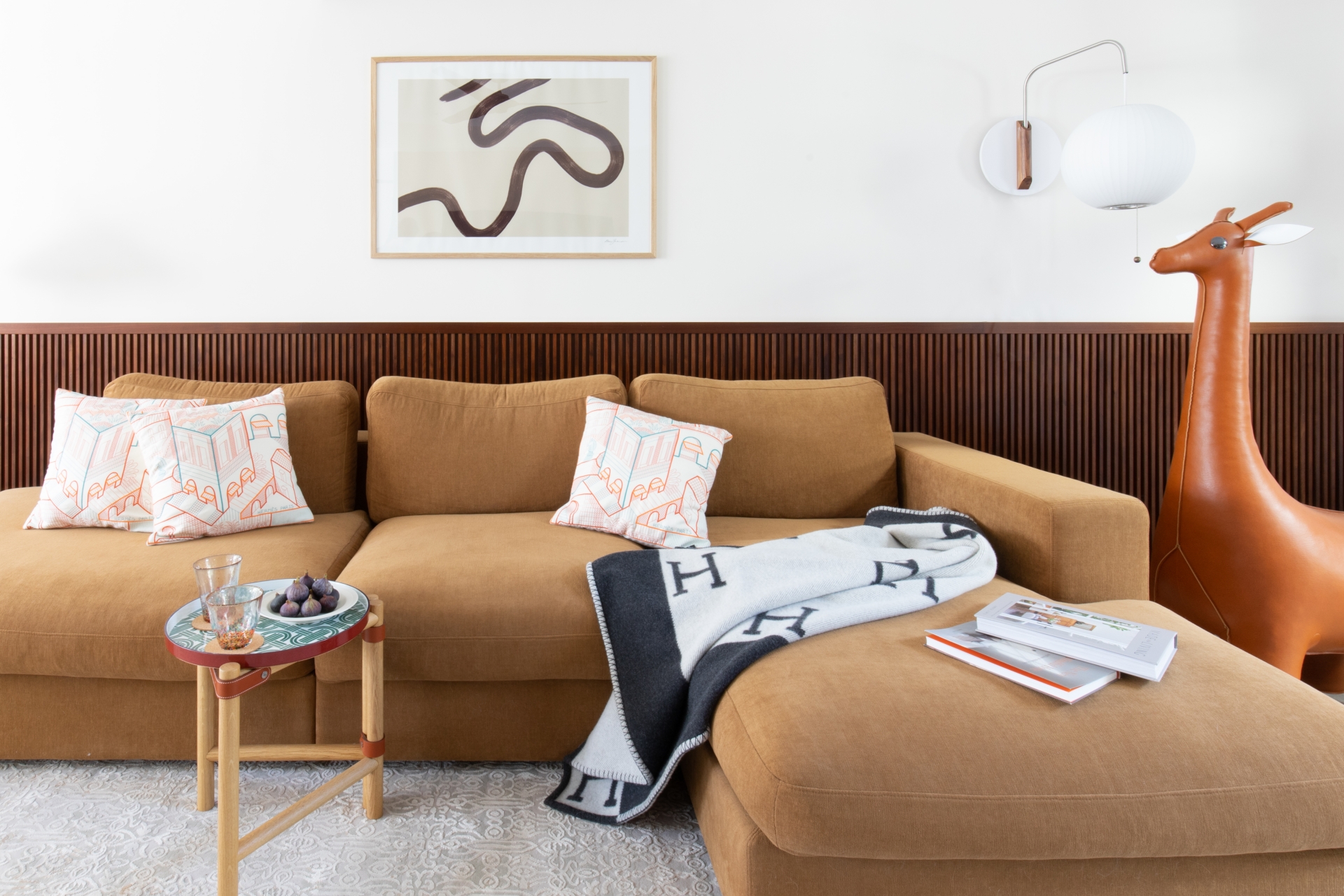 Where do you find new creative inspiration and impact?
In recent years, it has been difficult for us to travel abroad, and we often visit local art galleries and museums. I personally think that M+'s exhibits are inevitably a bit inferior compared with Tate Museum and MoMA, but as a Hong Kong-er, they are still impactful. Having visited twice, I saw the HSBC logo designed by Henry Steiner, and this moved me - this seemingly simple design hides countless details. And City Magazine that was first published back then - how could a group of youngsters in their twenties plan such an outstanding publication? I read up on a lot of design and architecture materials during my work, but during my leisure time, I will look more at cultural issues, such as literature or history to inspire my future designs. Many people are keen to "destroy the old and create the new", but we need to understand what is "old" and "new" first - do not be obsessed with the past, nor should we force change for the sake of change. Recently, a graphic designer friend shared with me the popular "New Ugly" trend in Japan. Colours, styles, and elements that seem to be out of sync are put together, but as long as you measure them with a ruler, you will find them. Designs that seem to have no specifications are actually all closely arranged in a specific format, and they are definitely not patched together for no reason. The people who created this style also came from traditional designs. It can be seen that innovation also requires the support of traditional knowledge and technology. Only with a good foundation can we continue to develop forward.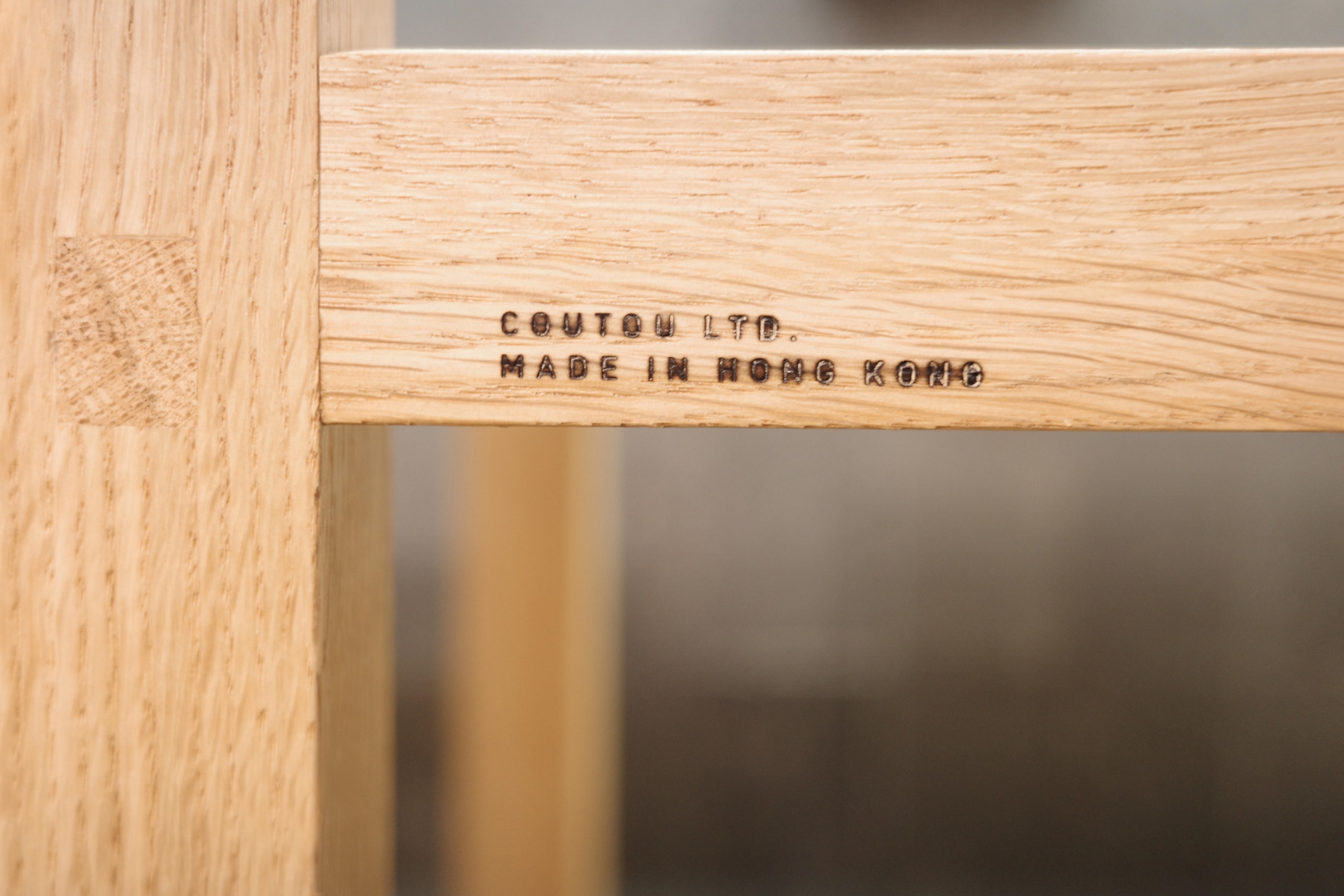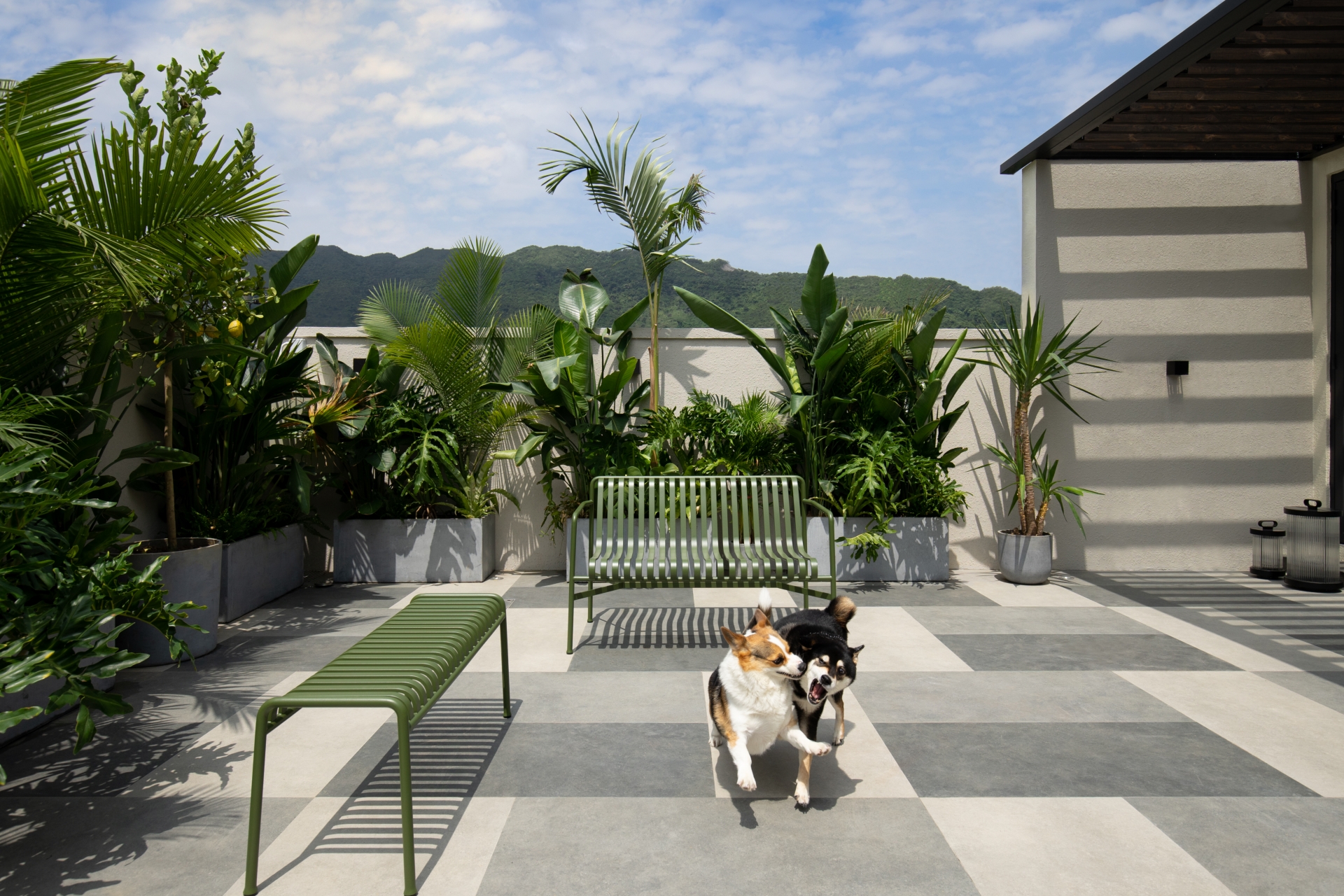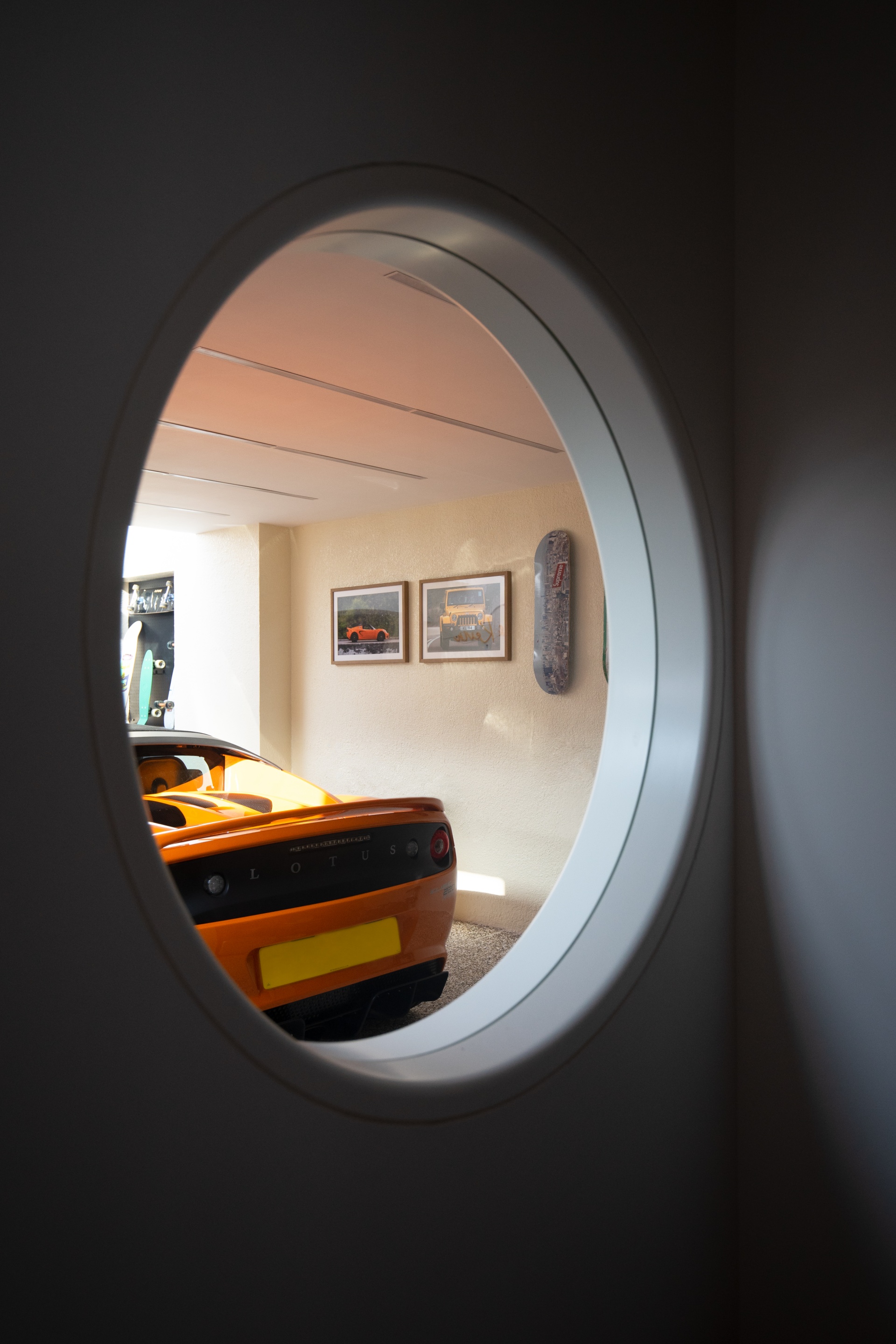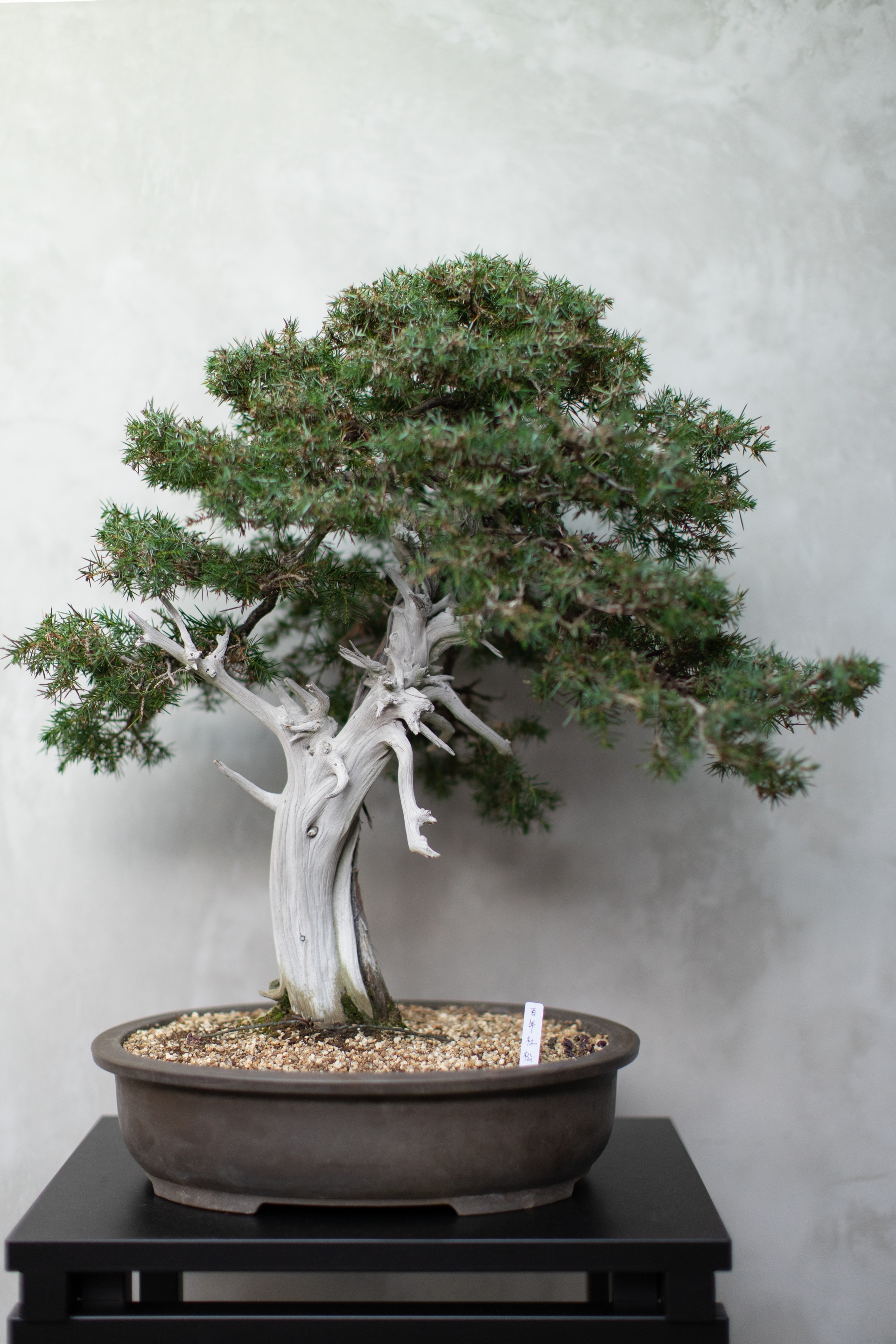 Since entering the industry, what changes have you noticed in the attitudes of customers?
In the past decade or so, there has emerged a good phenomenon: regardless of their wealth, Hong Kong customers are willing to support local craftsmanship. For many of the design projects we handle, we have collaborated with local wood craftsmen and copper creators. In the past, many guests from well-to-do families will ask to buy Italian or British brands but now, times have changed, and they want to buy local brands in Hong Kong even if there isn't much differentiation in the price. They are happy to use and support local brands. Most people used to pay more attention to big brands but now we are in the pursuit of immortal stories. We also know how to take a step back and think about whether it is necessary to choose a known brand. Of course, I don't agree with ignorantly supporting local goods, but I am happy to see more open minded customers and the improvement of the quality of local creations, which will increase the supply and demand in the market quantity.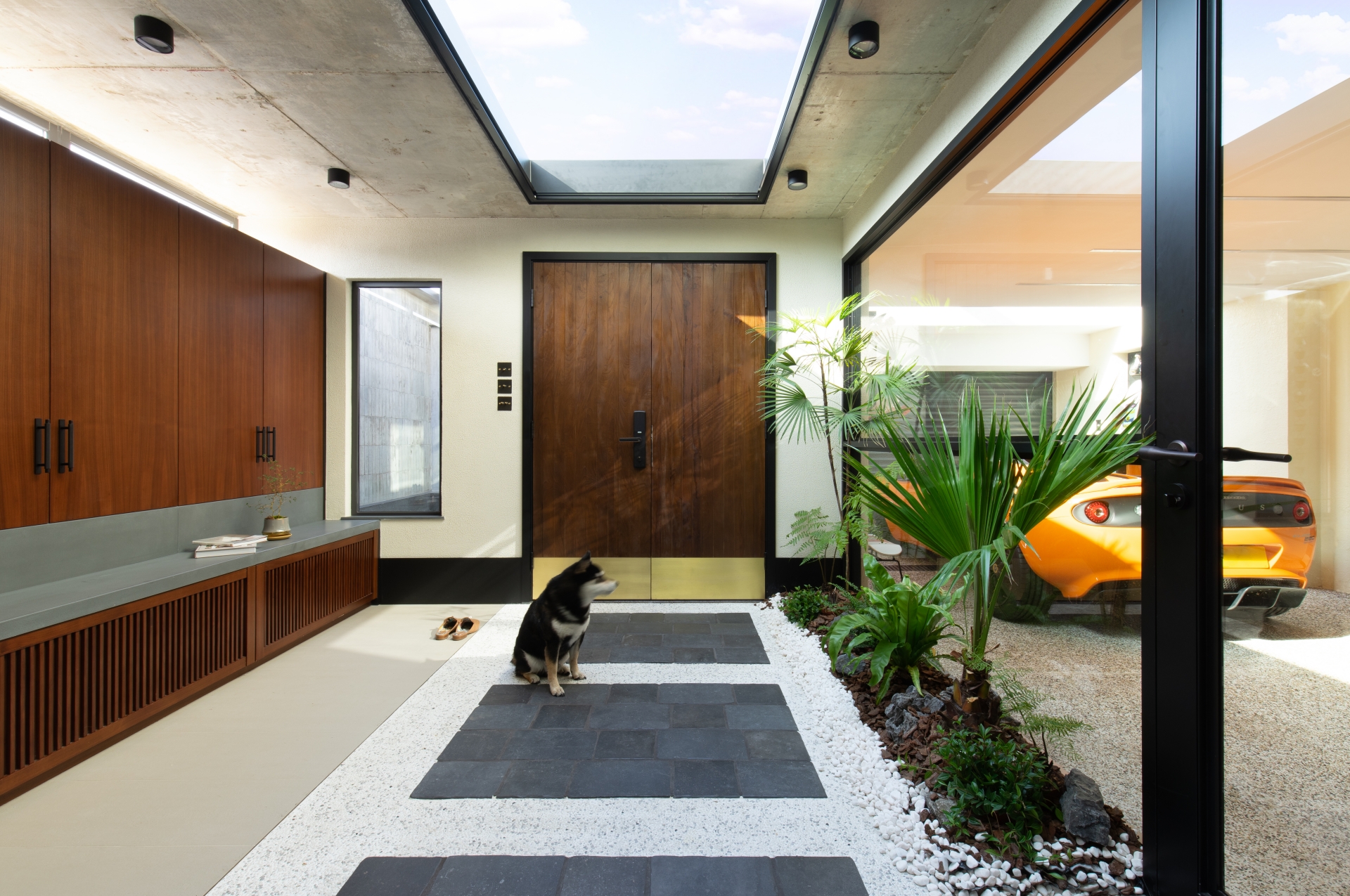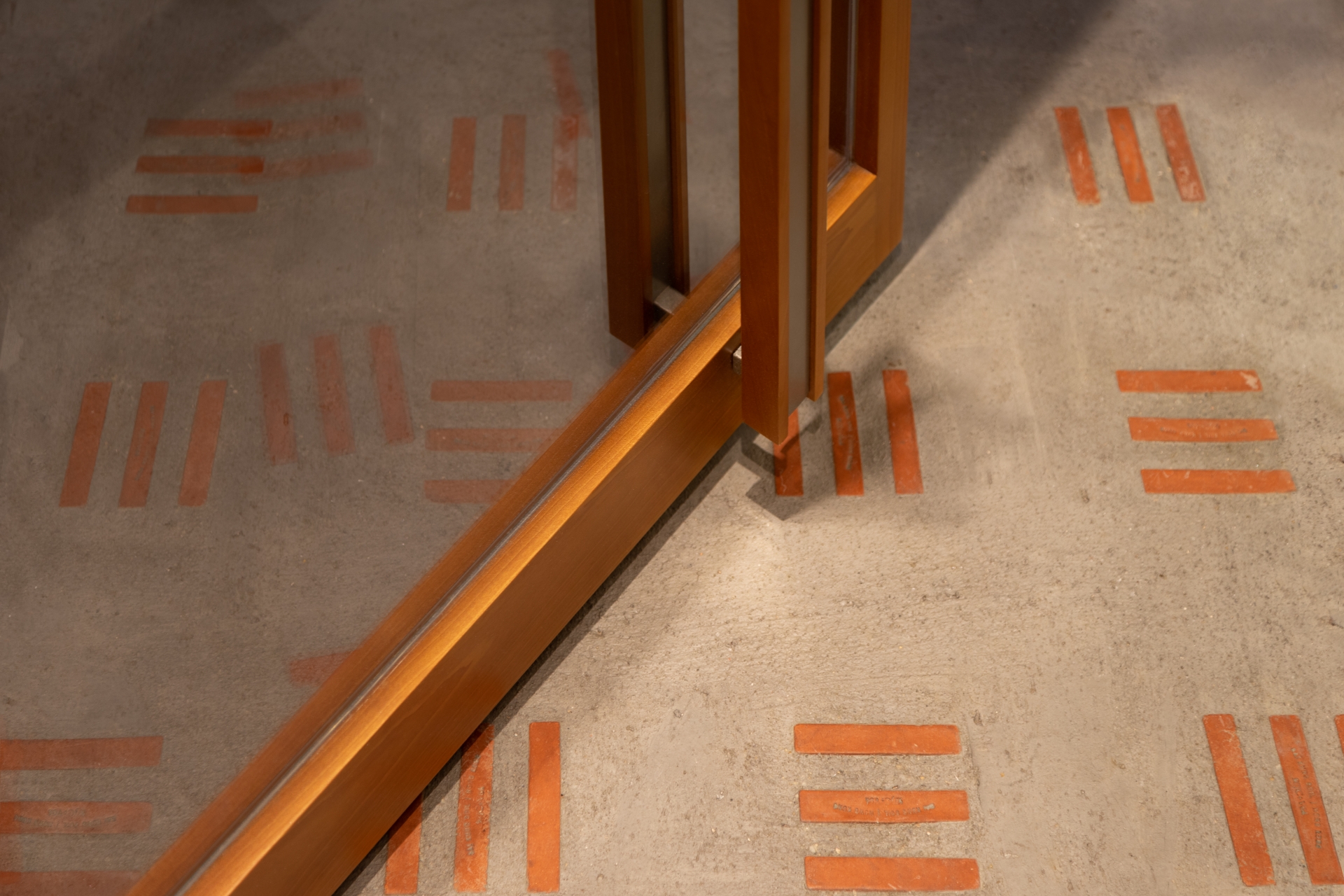 Can you share your collaboration with Japanese door lock manufacturer UNION?
This came about largely because I am from Hong Kong. They were eager to enter the foreign market, but the Japanese are more reserved and conservative. If you want to find a place with similar geographical location and similar culture as a middle point, Hong Kong is the ideal choice. The Trade Development Council offers a lot of opportunities - before the epidemic, they would invite me to Tokyo to participate in design lectures every year as they thought I had done several business deals with the Japanese and loved to use local materials. As I love this country and also have a relatively deep understanding of Japanese design, this was all fate. I became more of an ambassador, from which I will find mutual opportunities. UNION had listened to my sharing several times and contacted me to discuss the possibility of cooperation. Their boss cultivates new designers very carefully, and Sou Fujimoto also rose to fame under the cultivation of UNION.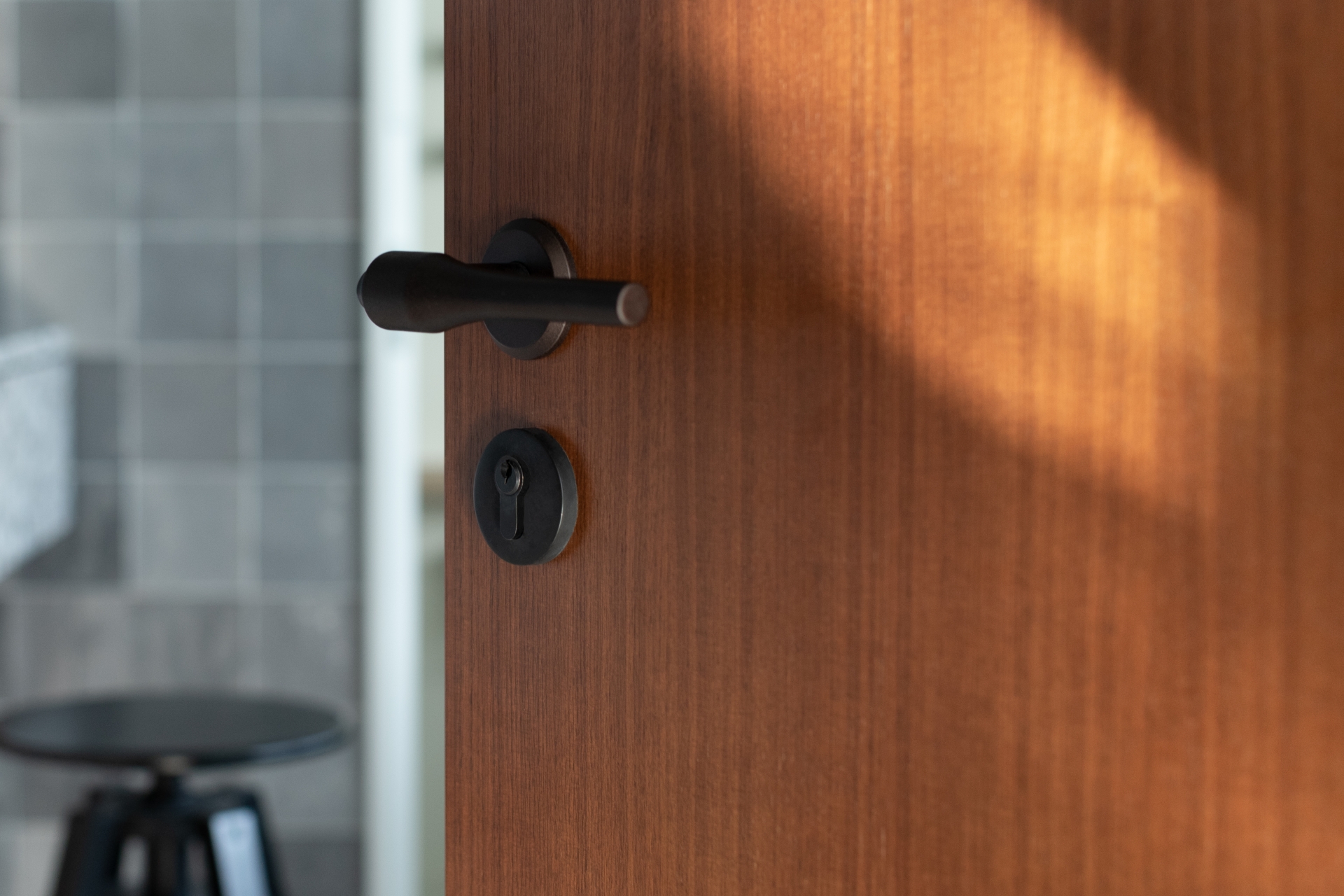 What projects is Hintegro working on?
We are currently working on a restaurant located in Sai Ying Pun. For this female client, I recruited local female carpenters to create all the wooden benches in the store. The clay tiles are also made by women and created by potter, Niko. She had previously created candle holders for BeCandle in Saigon. In terms of the architecture, the main colleagues in our company who drew pictures for this project are also women. Except for myself, this project is almost dominated by an all-female team. To be honest, most of the clients of commercial projects only focus on projects created being "fast, beautiful, and superb", and it is rare to meet such a client who shares similar sentiments. In fact, in the past two years, we have received more commercial projects. The previous ratio was 80% residential and 20% commercial. Now the distance has been shortened, 6 to 4. This is the direction I want to develop. But of course I will continue to work hard to maintain my enthusiasm for residential projects. After all, the sense of satisfaction is incomparable. Customers often become friends one by one, and my Hong Lok Yuen residence client is now my Sunday driving buddy and we recently went to Shek O for breakfast at six o'clock. This kind of fate does not come easily.