Parallel with the practical works, the office is involved with research and teaching, focusing on subjects such as revival of old buildings and objects in the domestic landscape. Regardless of a wide range of scales and programs, the firm tackles each one with careful investigation and research, tapping into a better understanding of typology. The design method is semi-architectural semi-interior, retreating to the inner world, allowing the space to grow from the inside and break through the perimeter, intermediating the inside and outside.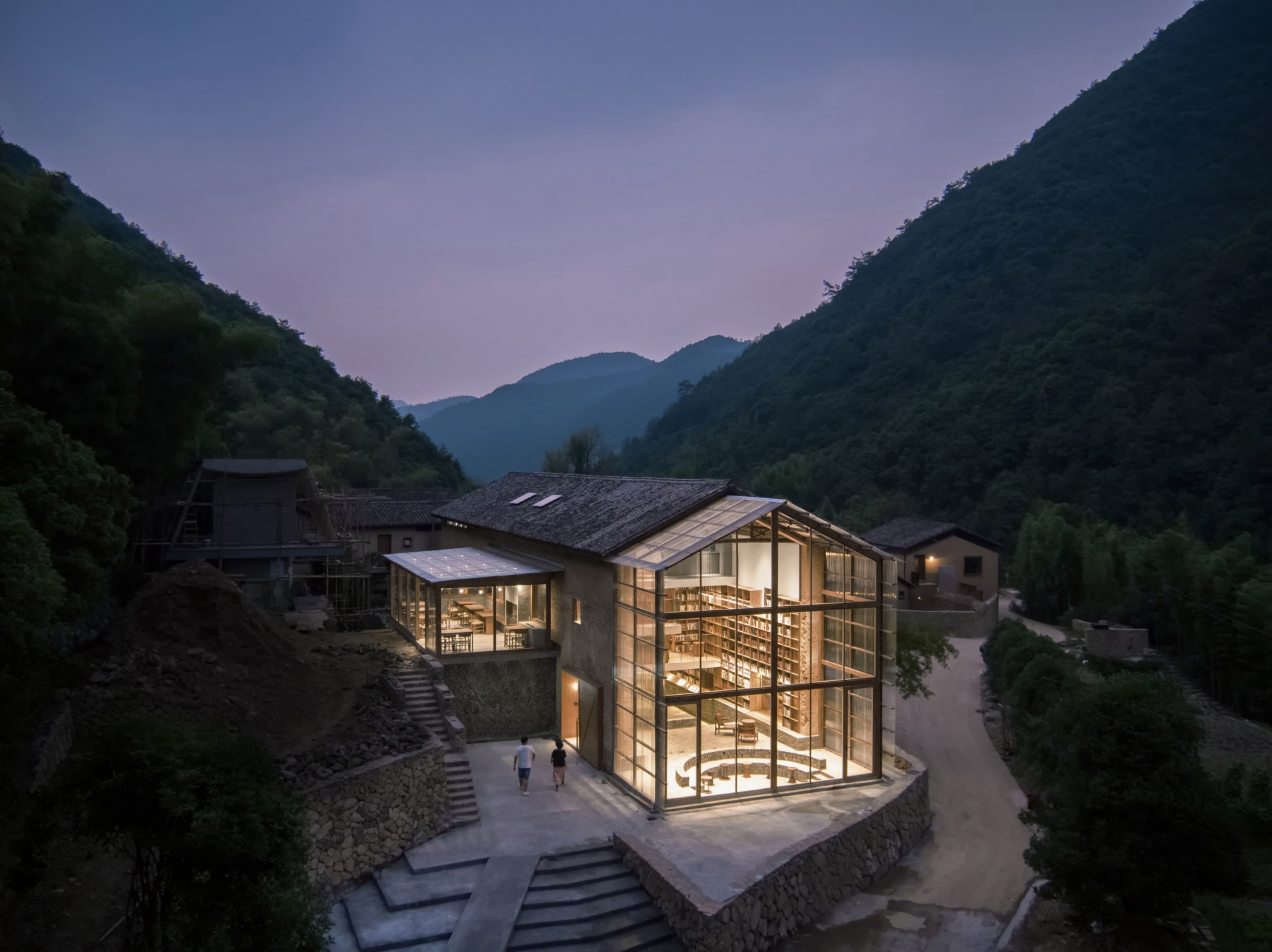 Atelier tao+c's projects are executed with humble and ordinary materials but the precise detailing elevates the mundane. Employing simple and elementary forms, clear proportions and surprising sectional variations, to produce an exquisite sense of scale alongside the overall object as well as within the spaces. The careful arrangement of the spatial choreography works together to produce adaptable relationships between object and man, light and time. Tao Liu and Chunyan Cai tell us more about their story.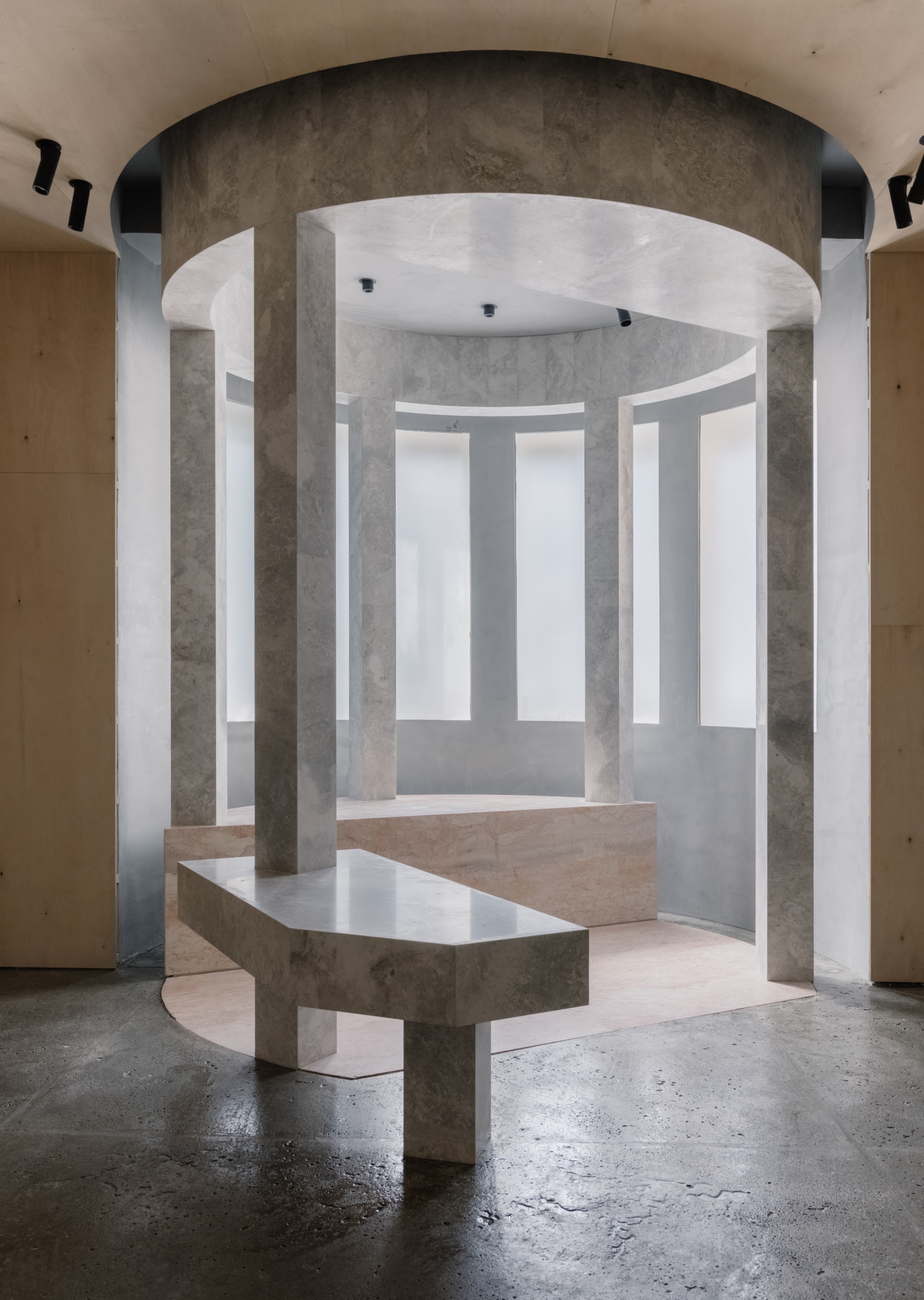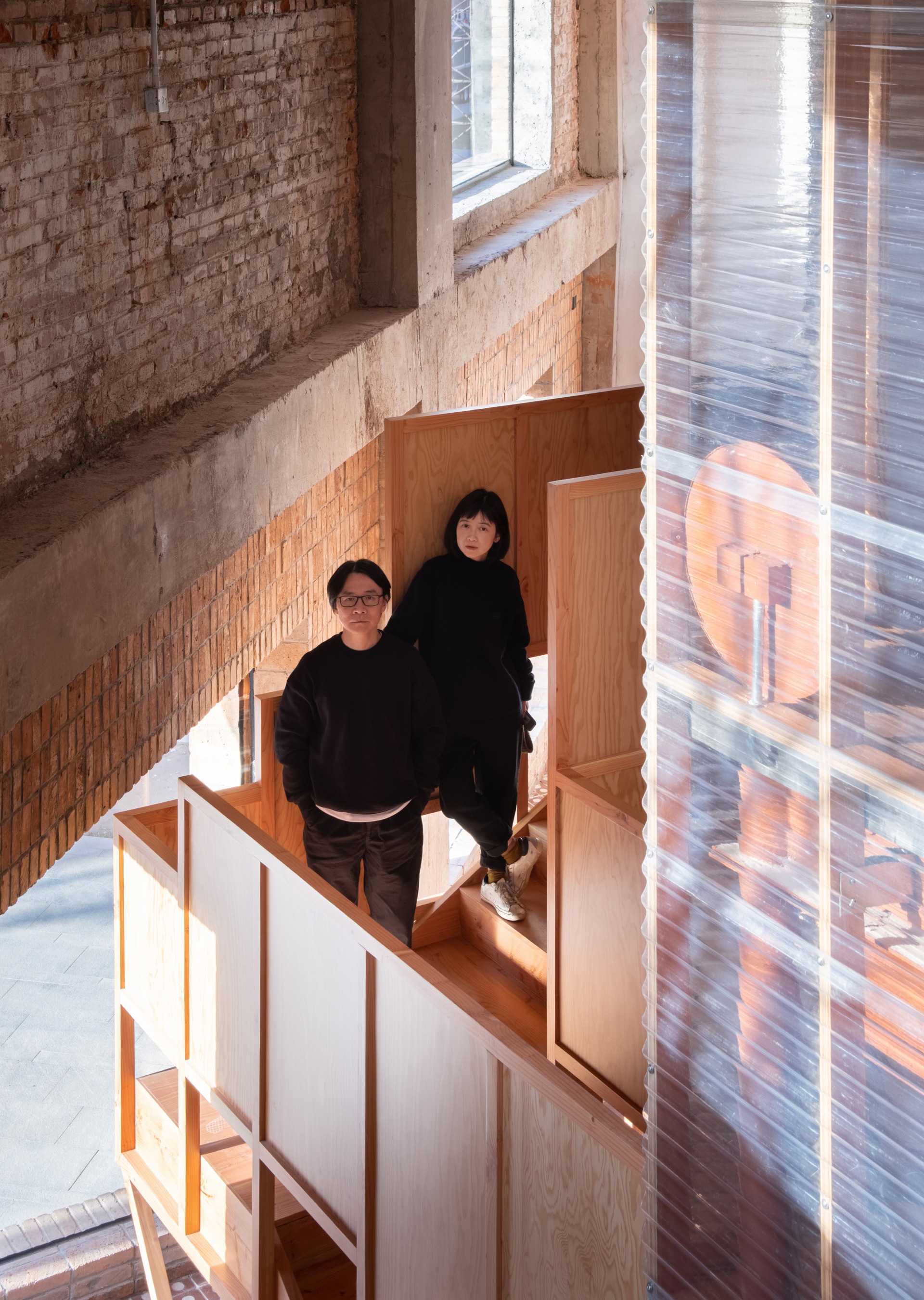 What prompted you to join forces and build Atelier tao+c? What were your respective careers before the establishment of the company? What factors prompted you to embark on the creative path of architectural design?
The idea of ​​working together was born slowly over a long period of time. Before we set up Atelier tao+c, Tao Liu and I worked in different design firms, but we often communicated with each other about our ongoing projects. In these processes, we found that while our personalities and abilities are not the same, we had some similar visions towards design. After working together, these qualities still persist. We've had a lot of disputes and played different roles at different stages of the project but this is consistent with the overall picture of the project and the imagination of what it shouldn't be.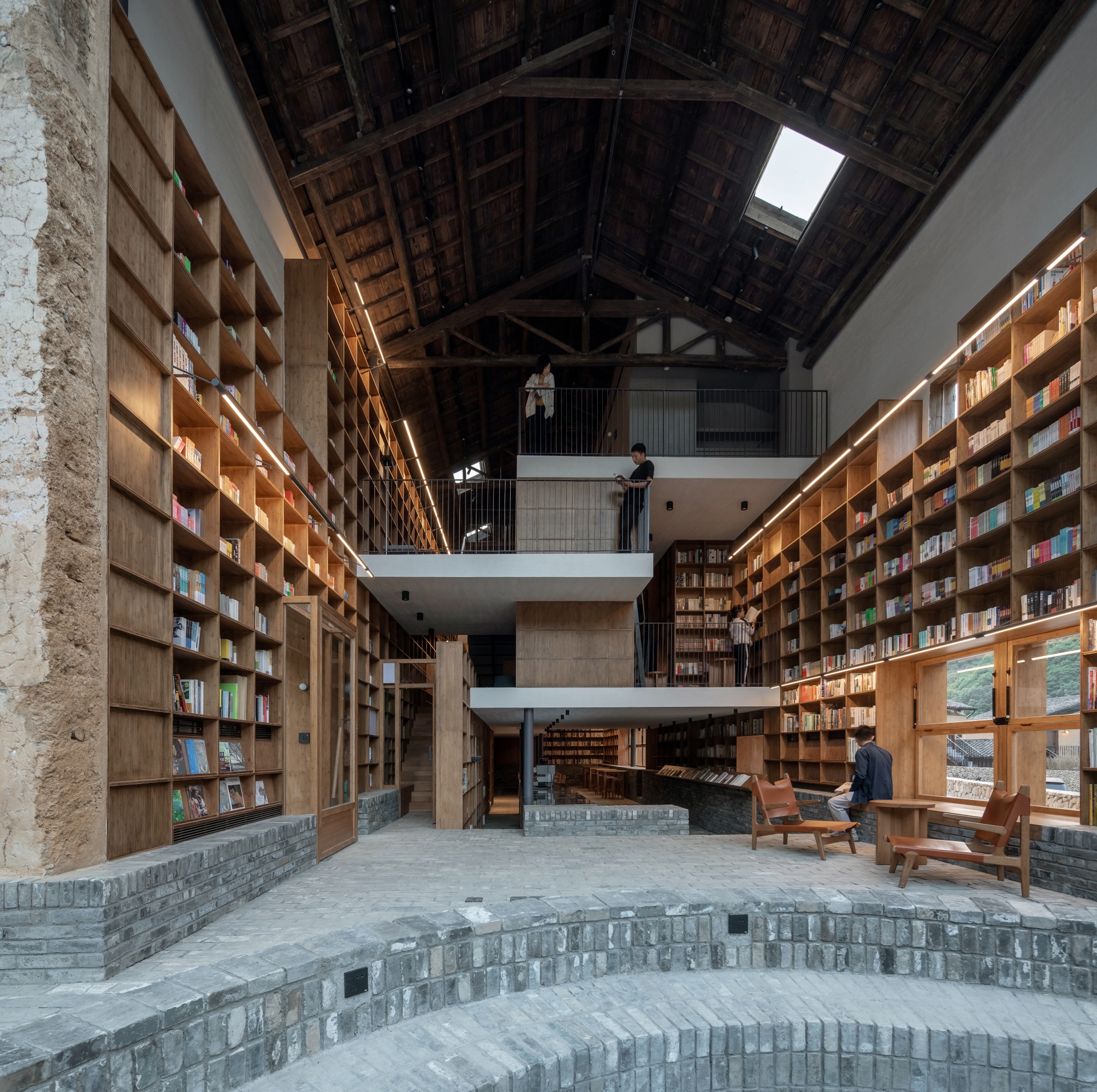 How do you describe your design style? How do you generally divide your work when working on a project? What are your strengths?
We have not been a studio for a long time, and we may not have established a clear design style, or we are avoiding being fixed on one style. Architecture is a job that requires a high degree of self-discipline and logical ability. Instead of establishing a style, we seek to establish a set of work processes that suit us - some of our own ways of seeing, understanding of the site, and coordinating the organization of various social resources and ability to implement designs. For every project, we will discuss it together, from concept to every detail. The exchange of views, arguments and questions all contribute to the development of a project. Our way of thinking is different - Tao Liu is more imaginative, and will form a pictorial creation of a project. On the contrary, CC (Chunyan Cai) is more logical and rational, and is more flexible in breaking through the limitations of project conditions and solving specific problems.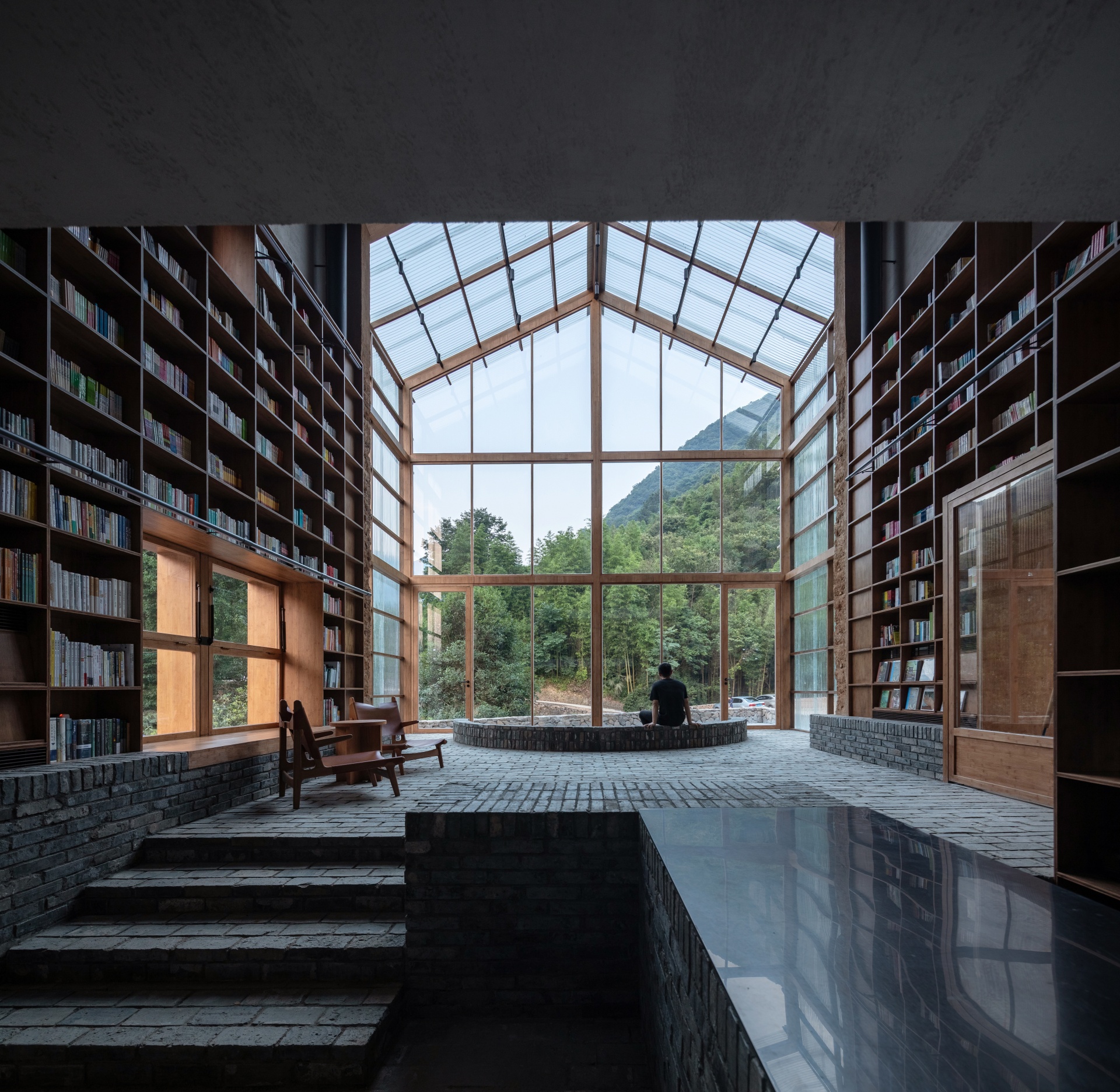 Is the design principle of "half-architecture, half-indoor" established through experience, or is it a creative perspective that you have clearly established from the beginning?
It was built up over many years of experience. In the process of practice, we realized that in many cases, the building is used as a shell, the interior space and the living scenes that take place in it are ignored, and the interior design is sometimes overly decorated. I went to The Berlage for a master's degree after working for a few years, and my dissertation at that time was on the organization of objects in space. So when we set up the studio, we consciously tried to connect the broken relationship between the building and the interior space, and gradually formed our current design ideology.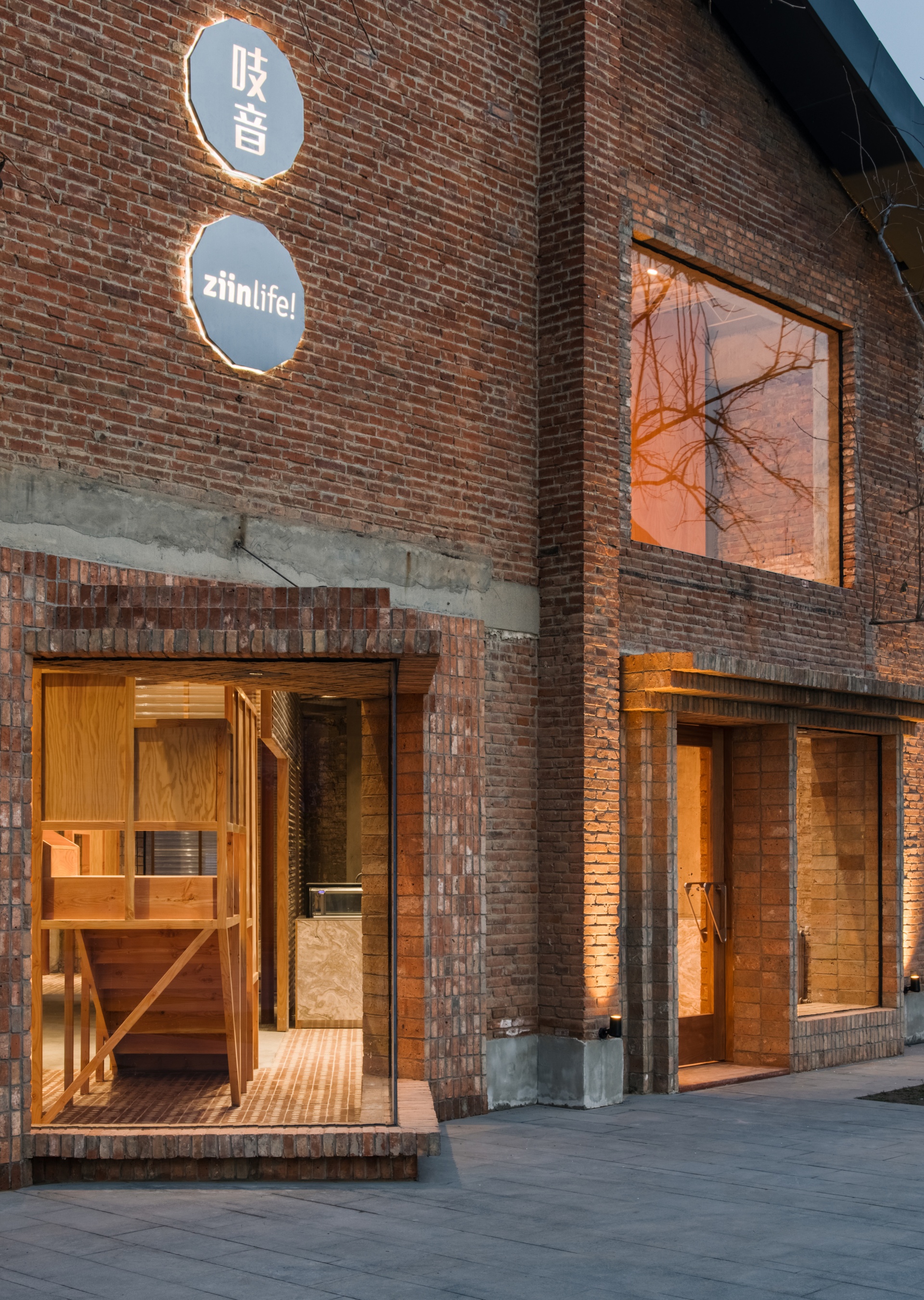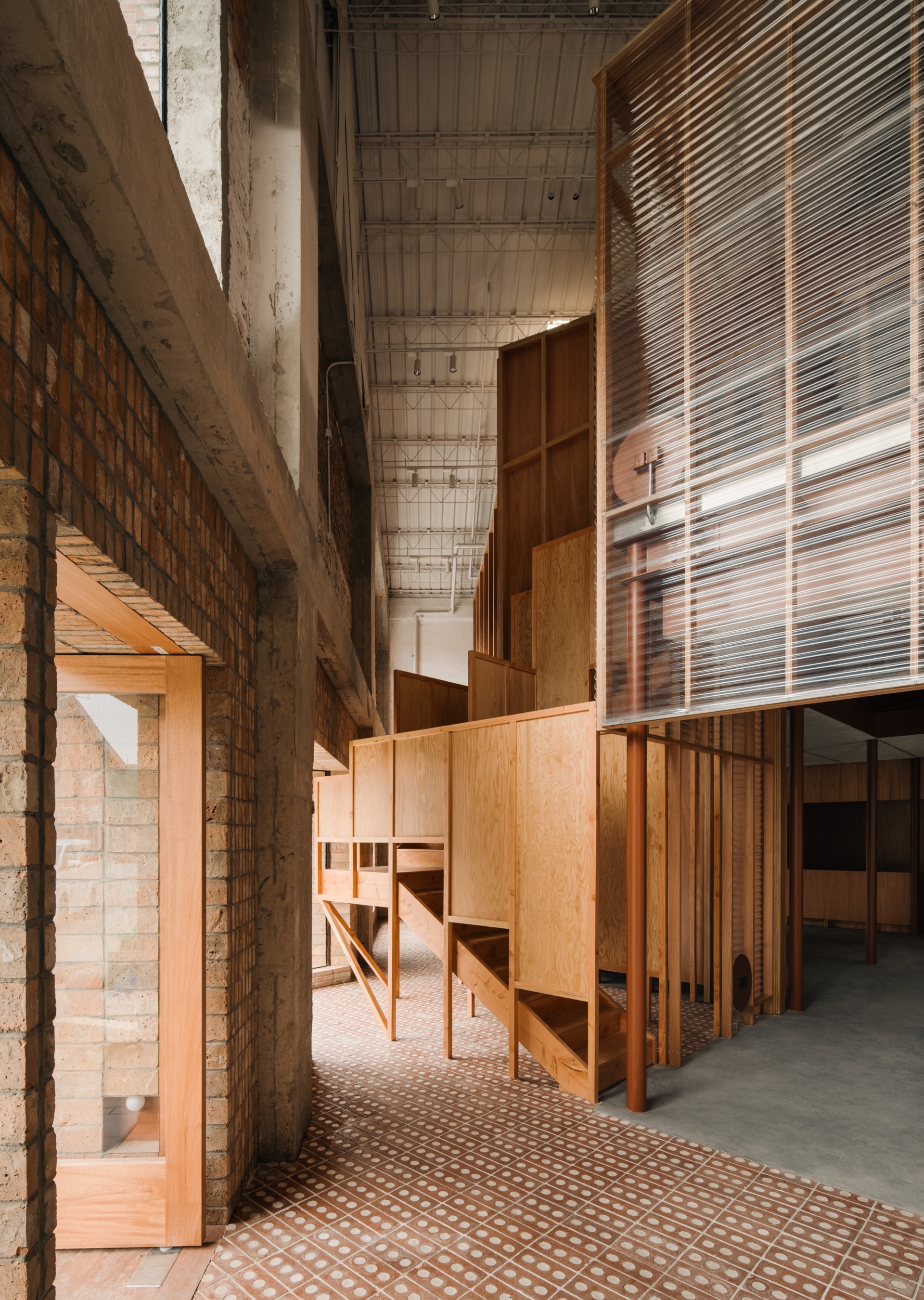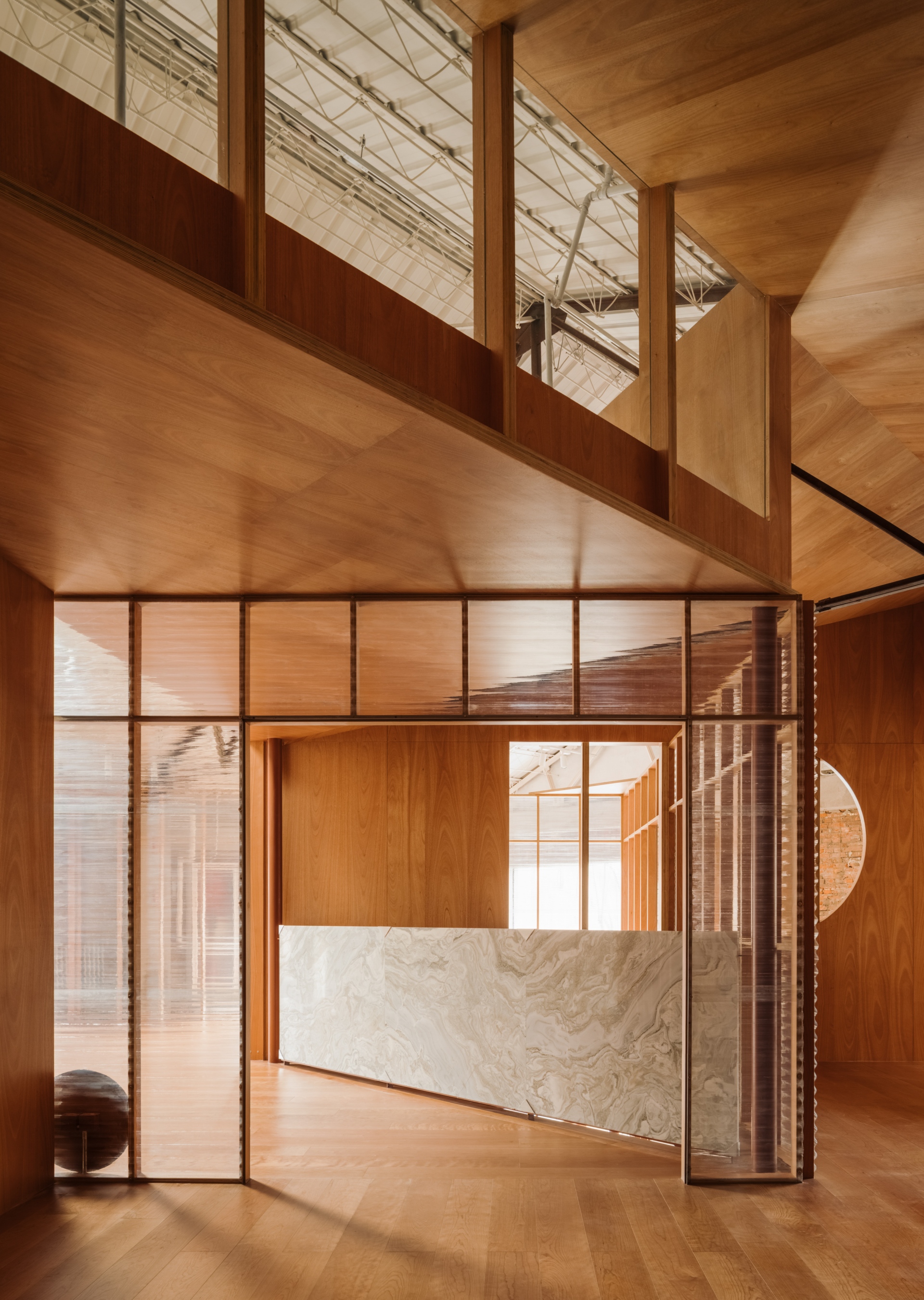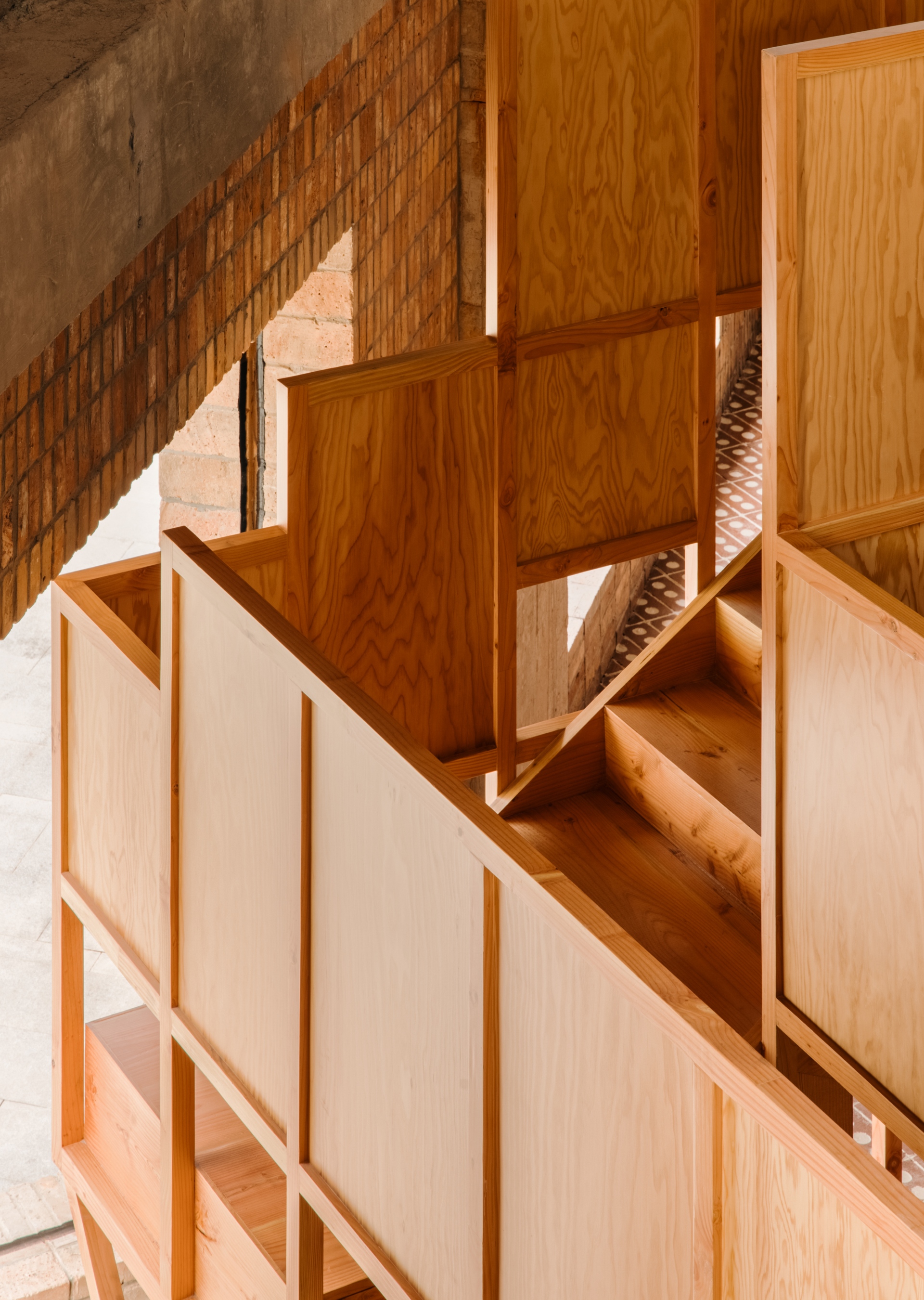 Who is your most admired designer/artist/architect? What influence does he/she have on your creations? Where does your creative inspiration come from?
Tao Liu: Louis Kahn. Not only for his buildings, but I'm also motivated by his continued dedication to work.
CC (Chunyan Cai): We have been touched by the works of too many architects and artists, and we will forever reference their historical clues and conceptual genealogy for ongoing studies. If I have to say one who had the most intuitive influence on our work, this would be Gordon Mattta-Clark, who cuts and dissects abandoned buildings to express the fragility of buildings and the complexity of life, allowing us to construct buildings and reflect space and material organisation. Our designs don't seem to have the time to shine. Driven by the understanding of the site, we have experienced repeated discussions, overthrows and revisions, until the last minute of detailed discussion of the drawings, forming each of our projects.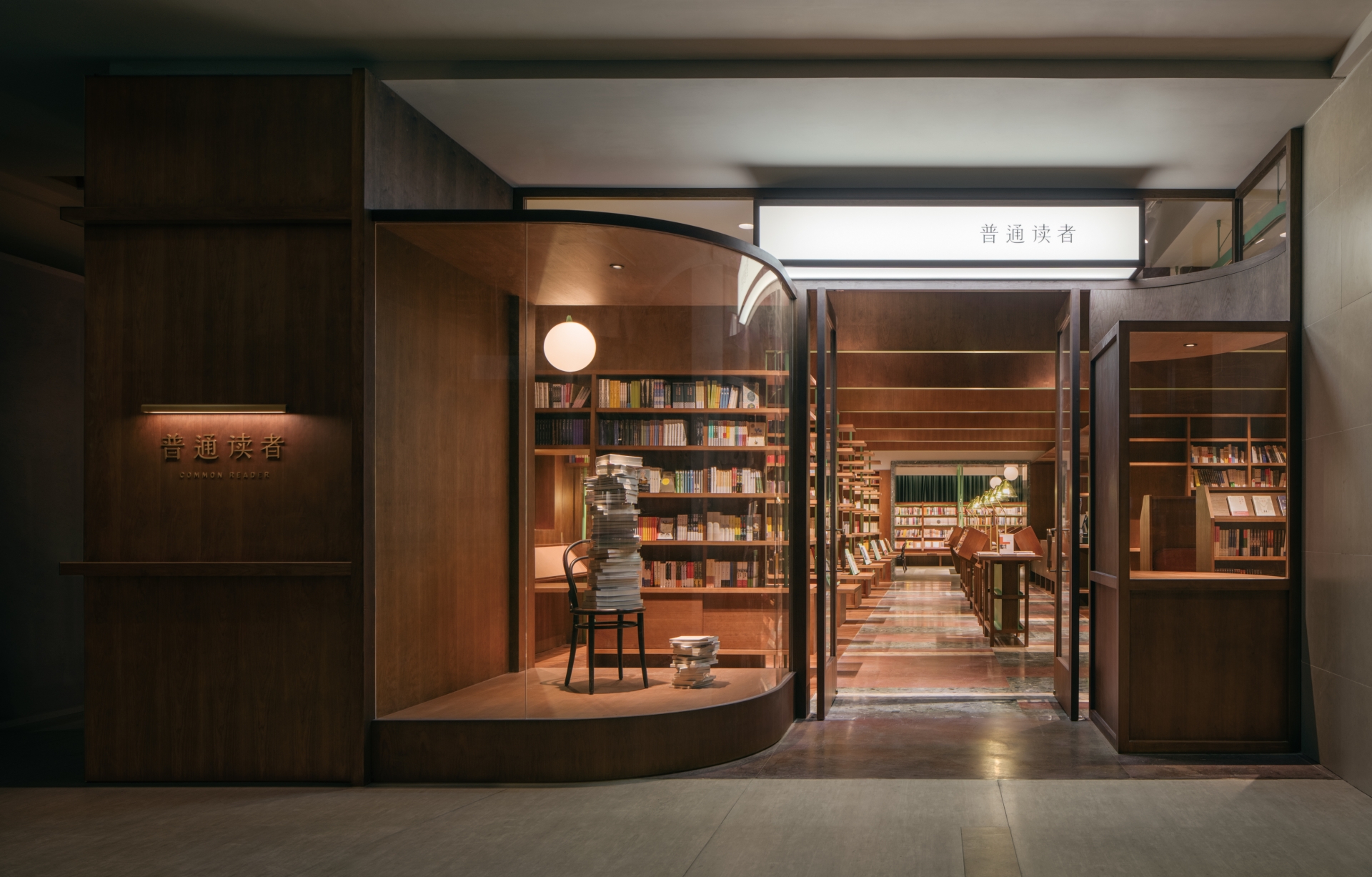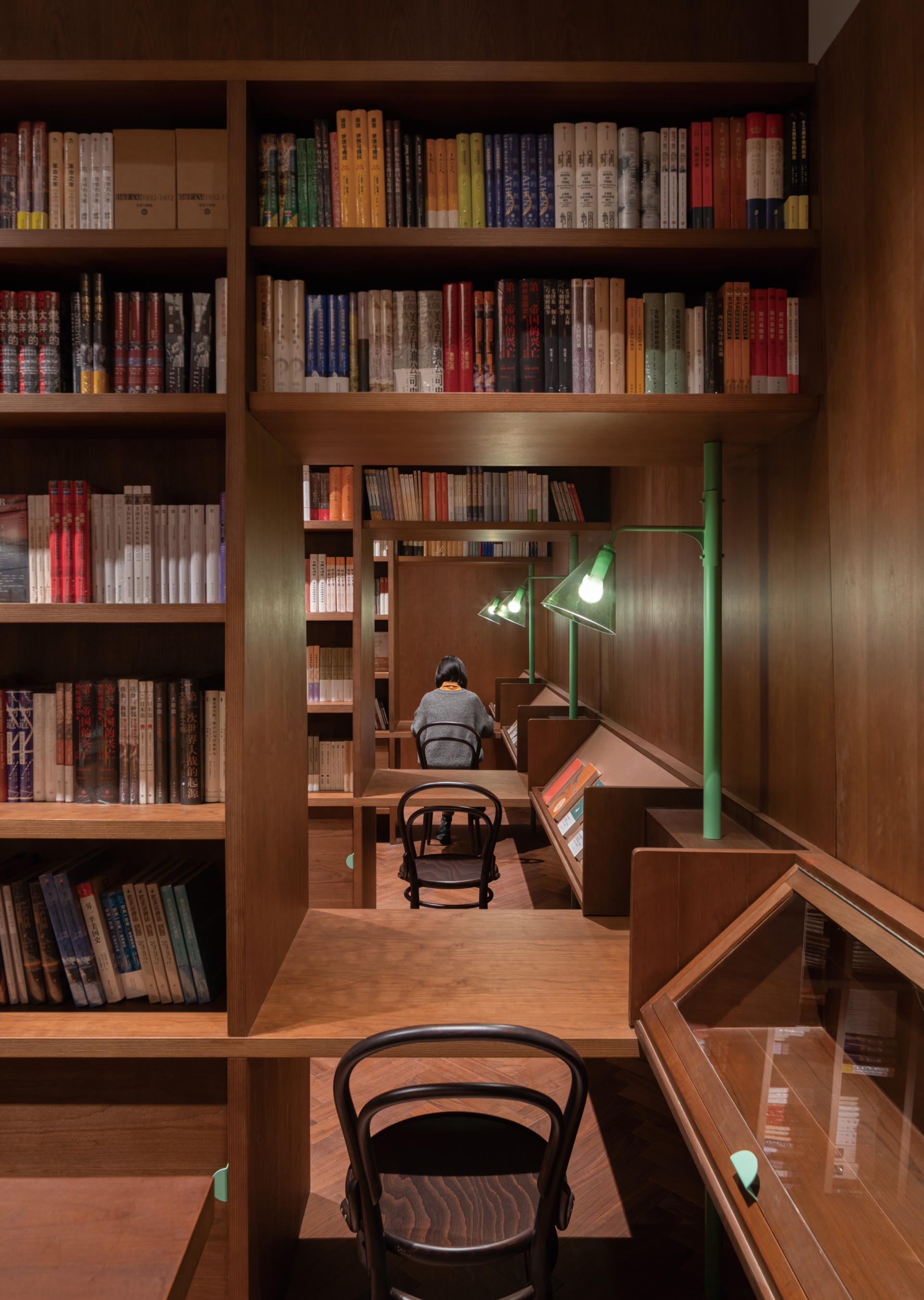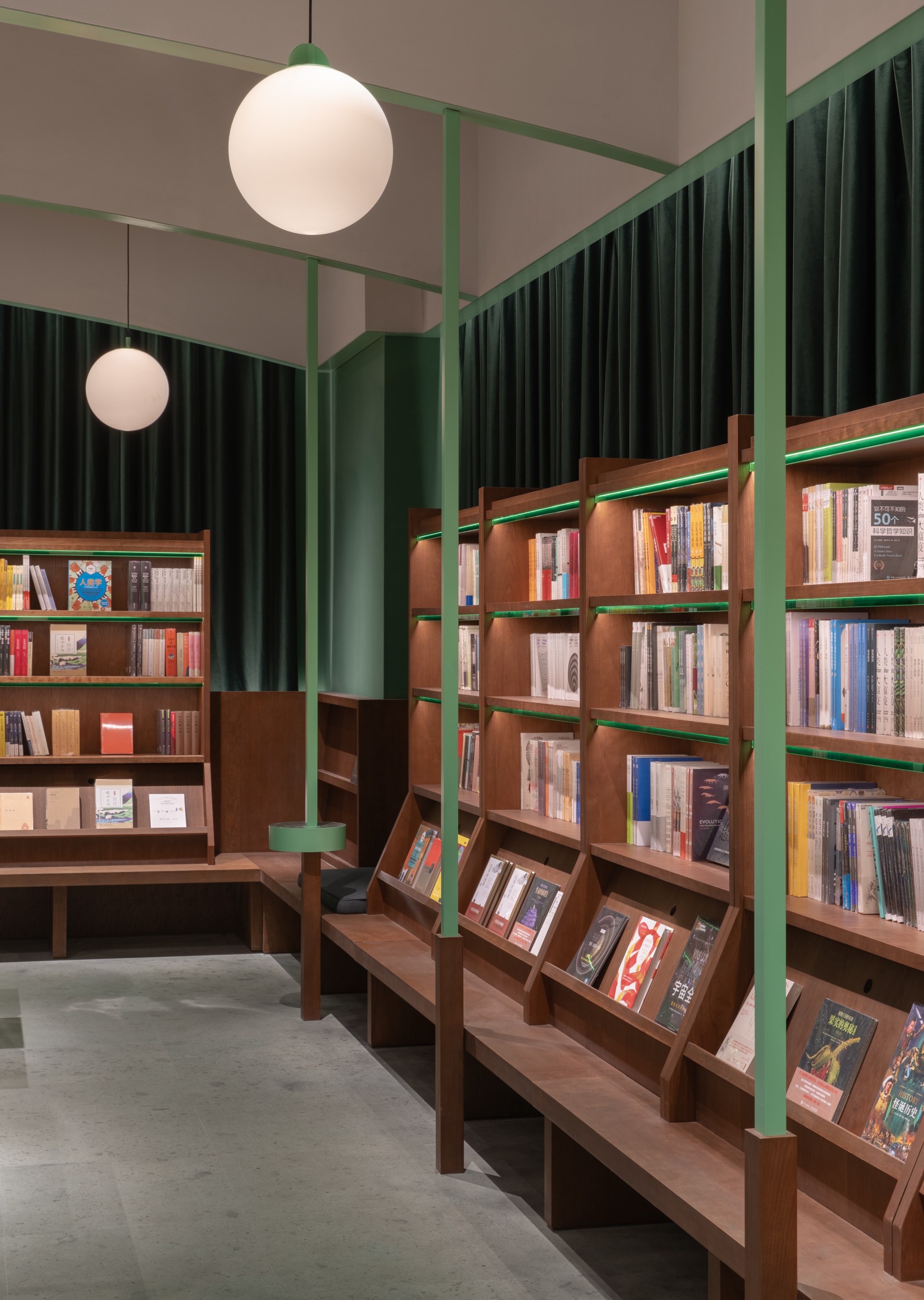 What conditions do you think an ideal commercial and residential space design should have? How can this improve one's emotions and quality of life?
Our studio's project types span a wide range, involving both residential and commercial space design, and we've realised that the focus of the two is indeed very different. Homes require a comfortable and warm atmosphere, a balance of materials and light, private and family living spaces. At the same time, we need to understand the living habits of each family member, set up some quiet corners, and use the space to influence the behaviour of the people living in it; so we will also spend a lot of time designing subdivided storage spaces. The current commercial space design is very different - some need to be eye-catching or for others, brand-communicating design needs to be met.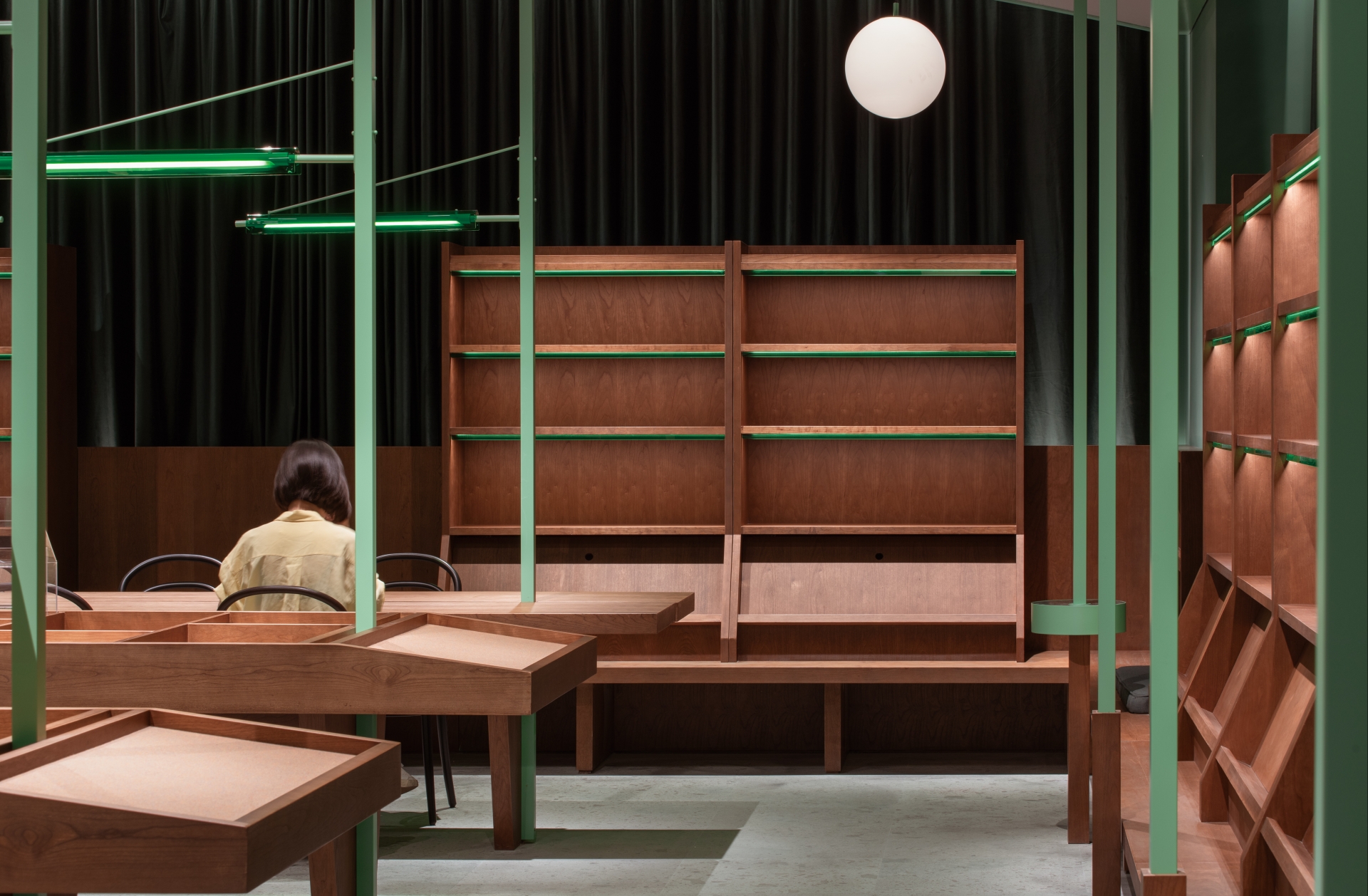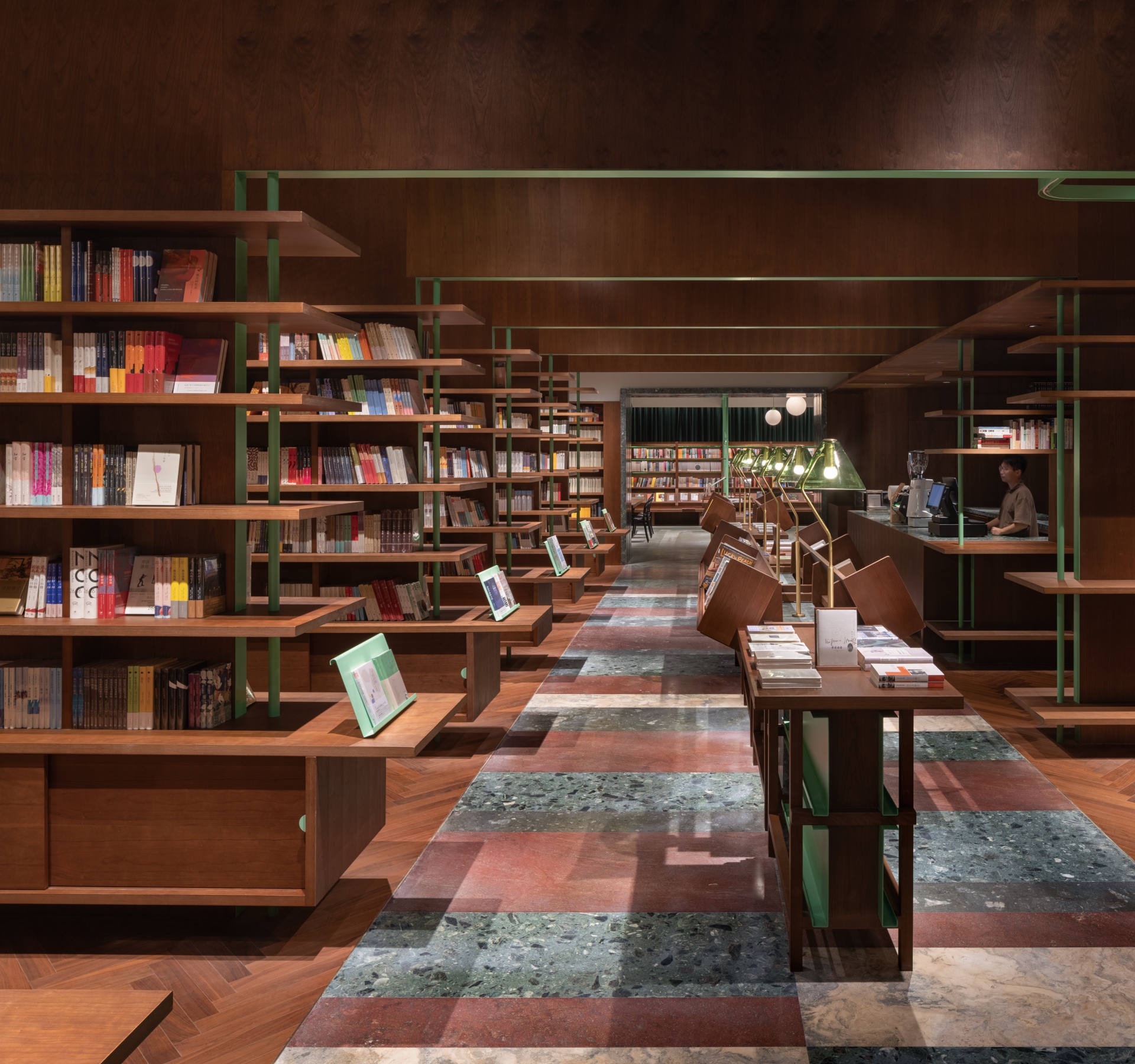 Can you share your most enjoyed/favourite design projects so far?
Tao Liu: The design process of every project is full of struggles and difficulties. So far, there is no project that makes me satisfied. From what I know about myself, there may never be a truly satisfying project. There are a few projects, during the process of creating, that make me feel unclear about the directions or changes, such as the semi-circular apartment.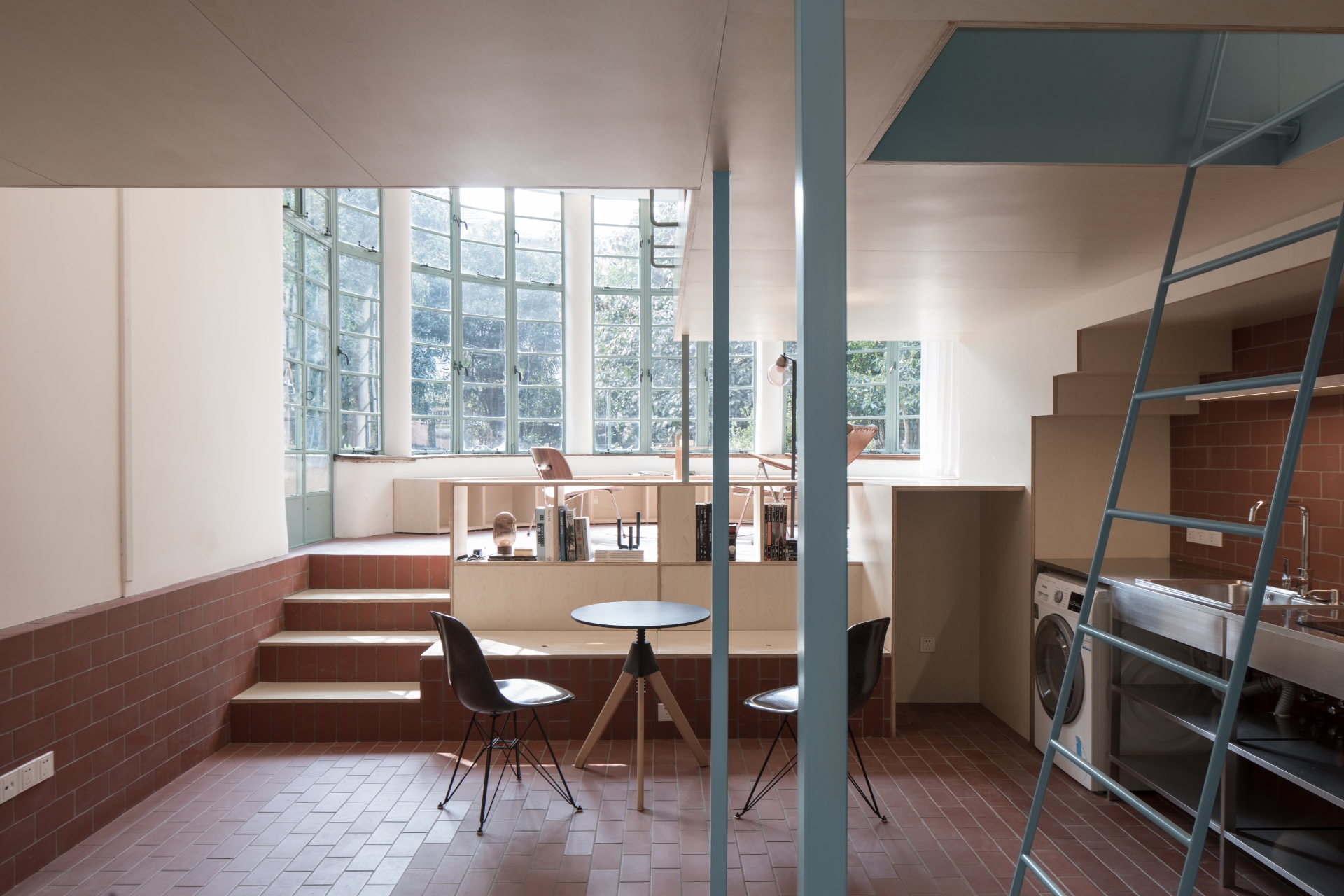 CC: My feelings are different. Although I agree with the pain of the design process, I feel something good about each project. My favourite is our own office, where we work every day. We retained the original rough cement walls and floors, and used light steel keel frames to enclose the work area; a super-scale 11-metre large table spanned several rooms as a model table and material. The whole project was created at a low cost, but the result is comfortable and abstract. After using it for three years, I still think this is a good project for us, because the designer and the owner of the space understand each other the most in this project.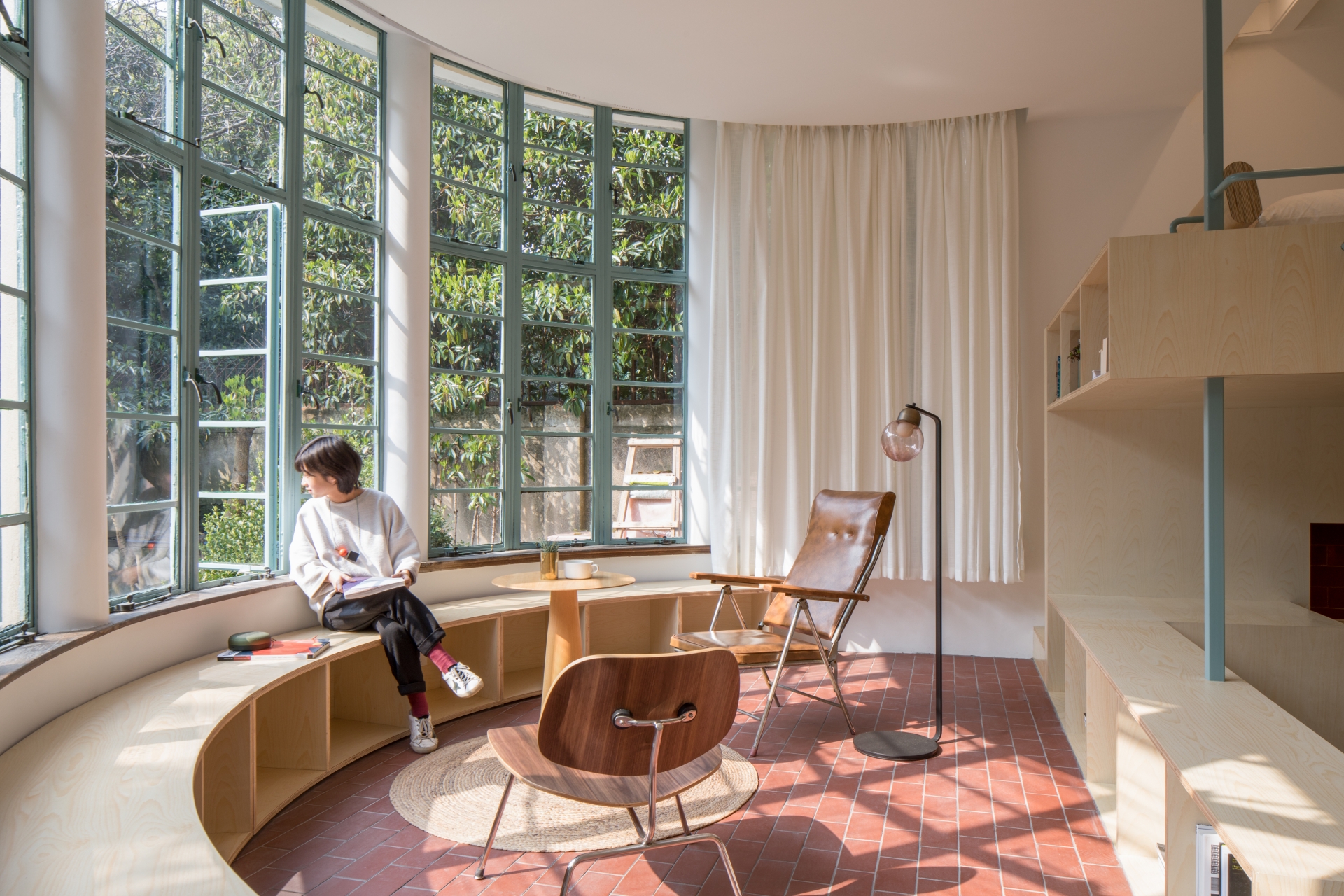 How has the epidemic affected the design world and yourselves? What are the obvious changes in the needs of customers? In which direction do you foresee the future design trend? How do you continue to deal with the current state of lockdown? Do you see this crisis as a chance to respite and start over?
Under the influence of the epidemic, people spend more time with themselves and their living environment. The world has become inward looking, focusing on the interior as well as the space within the building. People's anxiety about the external world is accumulating, and they turn to their own private space to find a sense of security. Probably for this reason, starting in 2020, we have received a lot of enquiries for residential projects. Everyone wants to have a comfortable and considerate home in "isolation" or "self-isolation". Maybe this is an opportunity, and the focus of design will return to the fundamentals, focusing on function, intimacy, and quality of life. Compared with the large-scale rapid construction in the past few decades, the rationality and sustainability of the construction will also be the starting point for the implementation of the project. We haven't been out of the house for three weeks, and we have a video conference with colleagues and a shared screen where we can sketch on the same drawing to discuss the design. From the initial irritability at the beginning, this has calmed down as everyone feels the meaning of the interior space and the adjacent scale.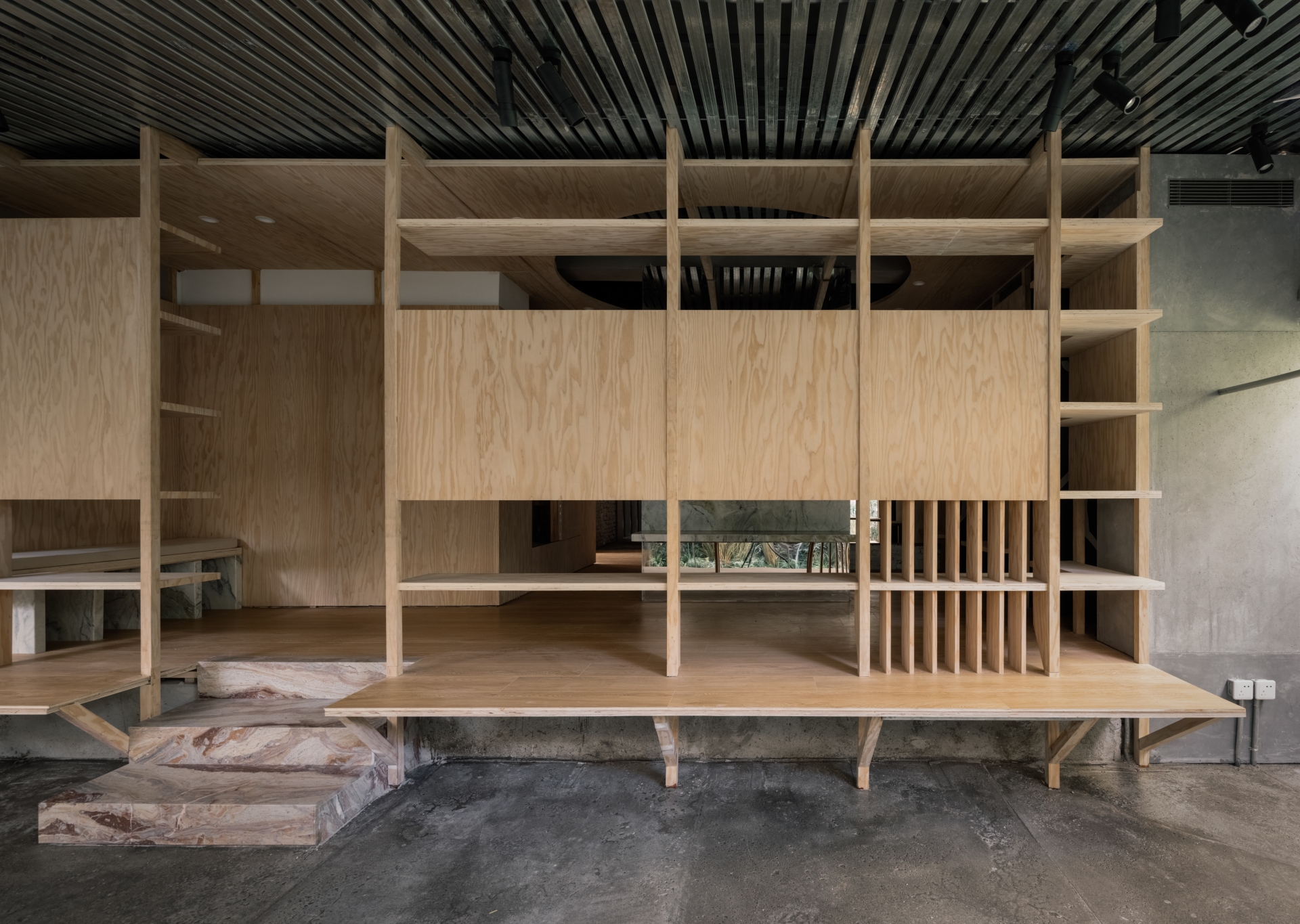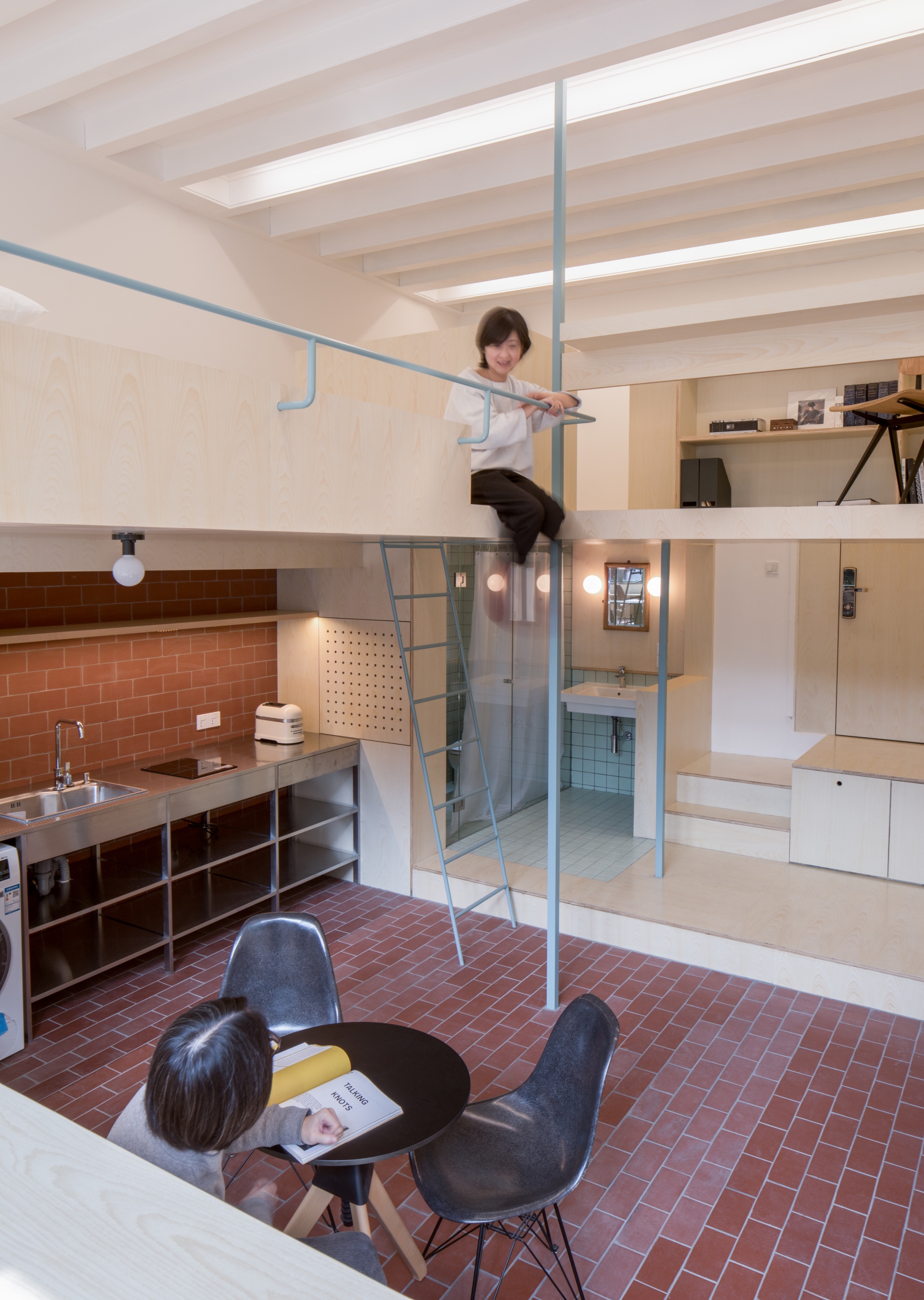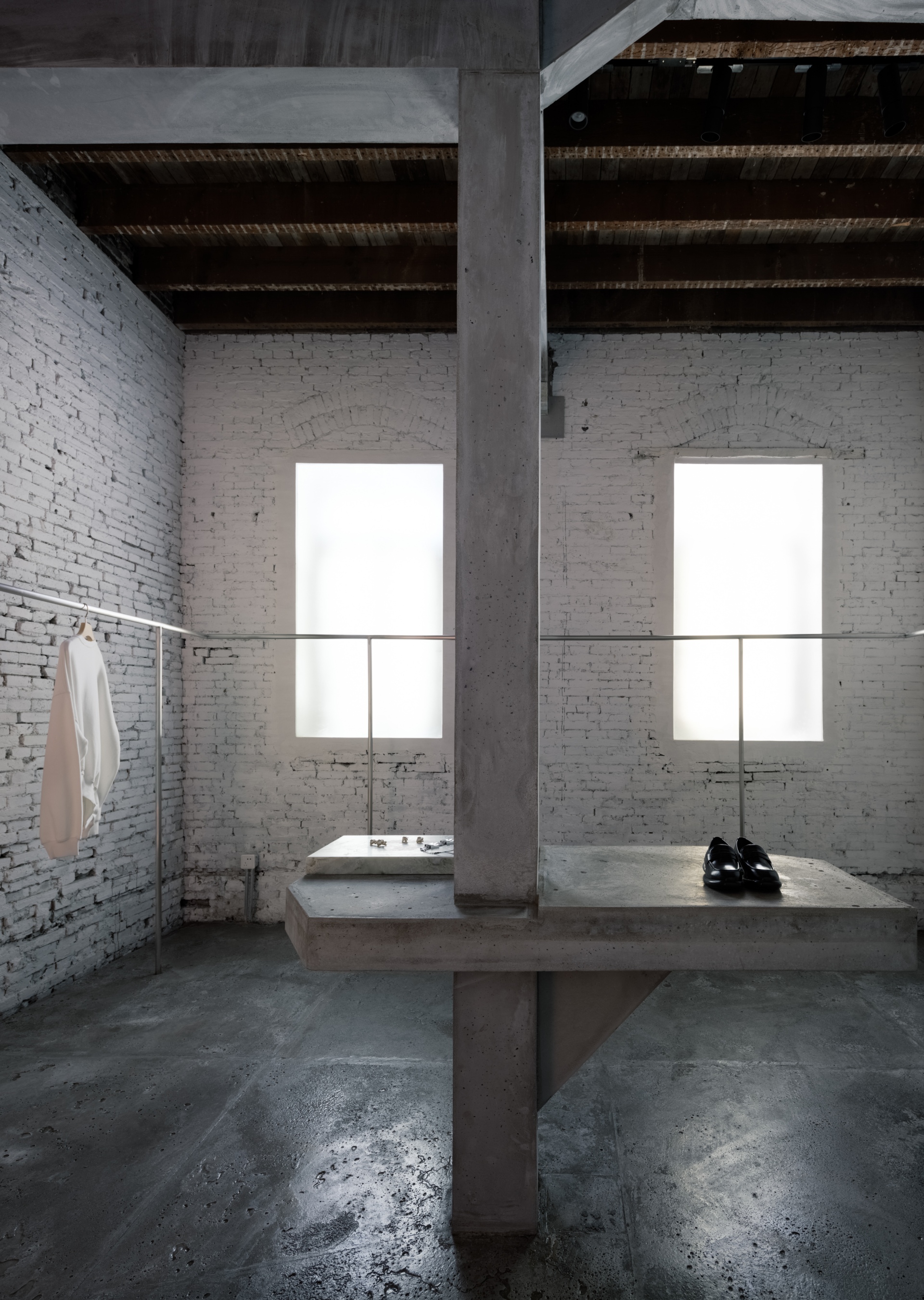 If you could choose, what design project would you most like to take on (something you have never dealt with before)?
The most anticipated project types are independent housing projects or social housing projects. The house is the most basic and initial architectural prototype. We look forward to the opportunity to explore the architectural design of living habits and living experience from the basic conditions. We also have some residential interior design works for apartments and villas. We are very involved in the design process, and we feel that it is different from a commercial space. But a holistic residential design from architecture to interior is still what we most want to try.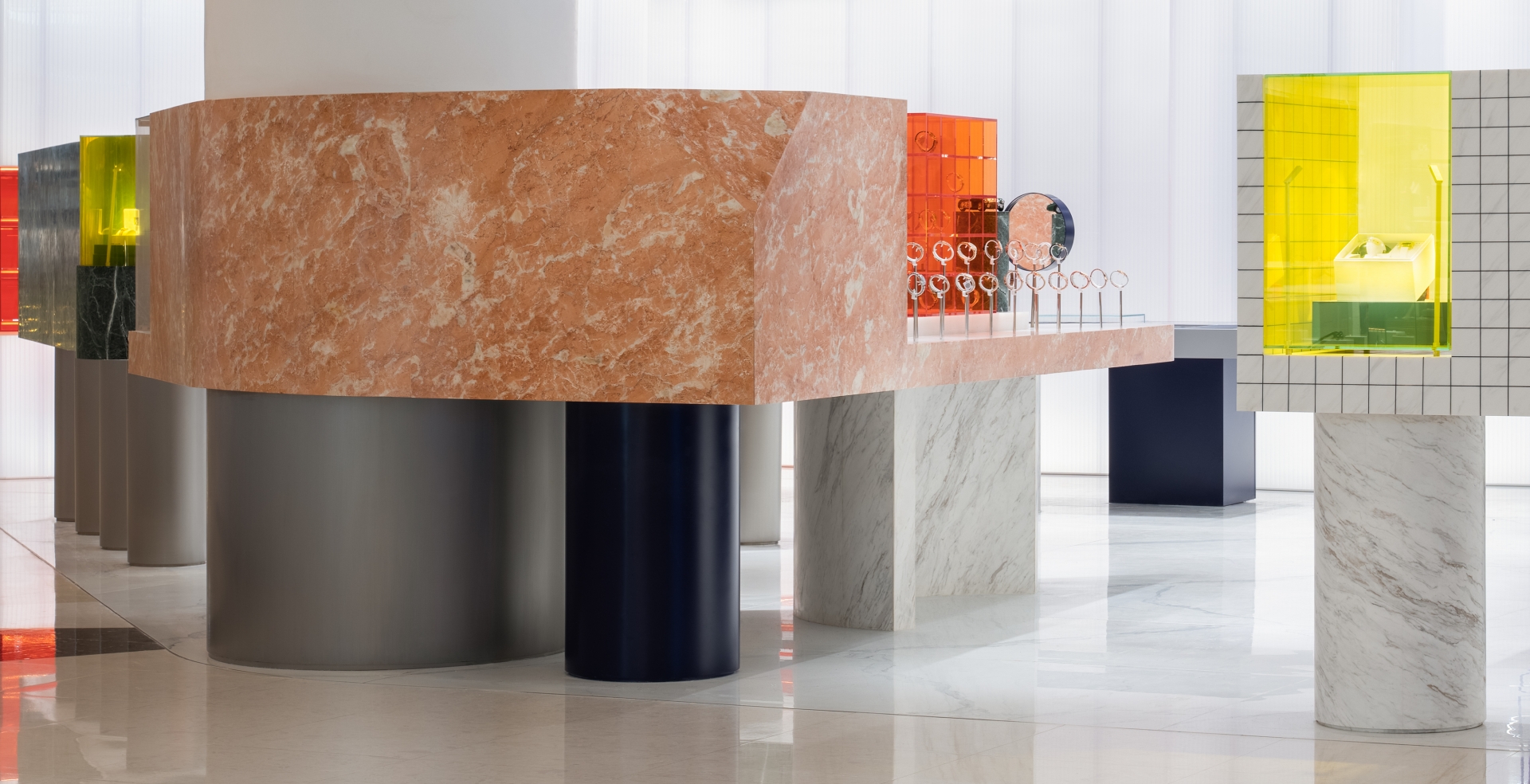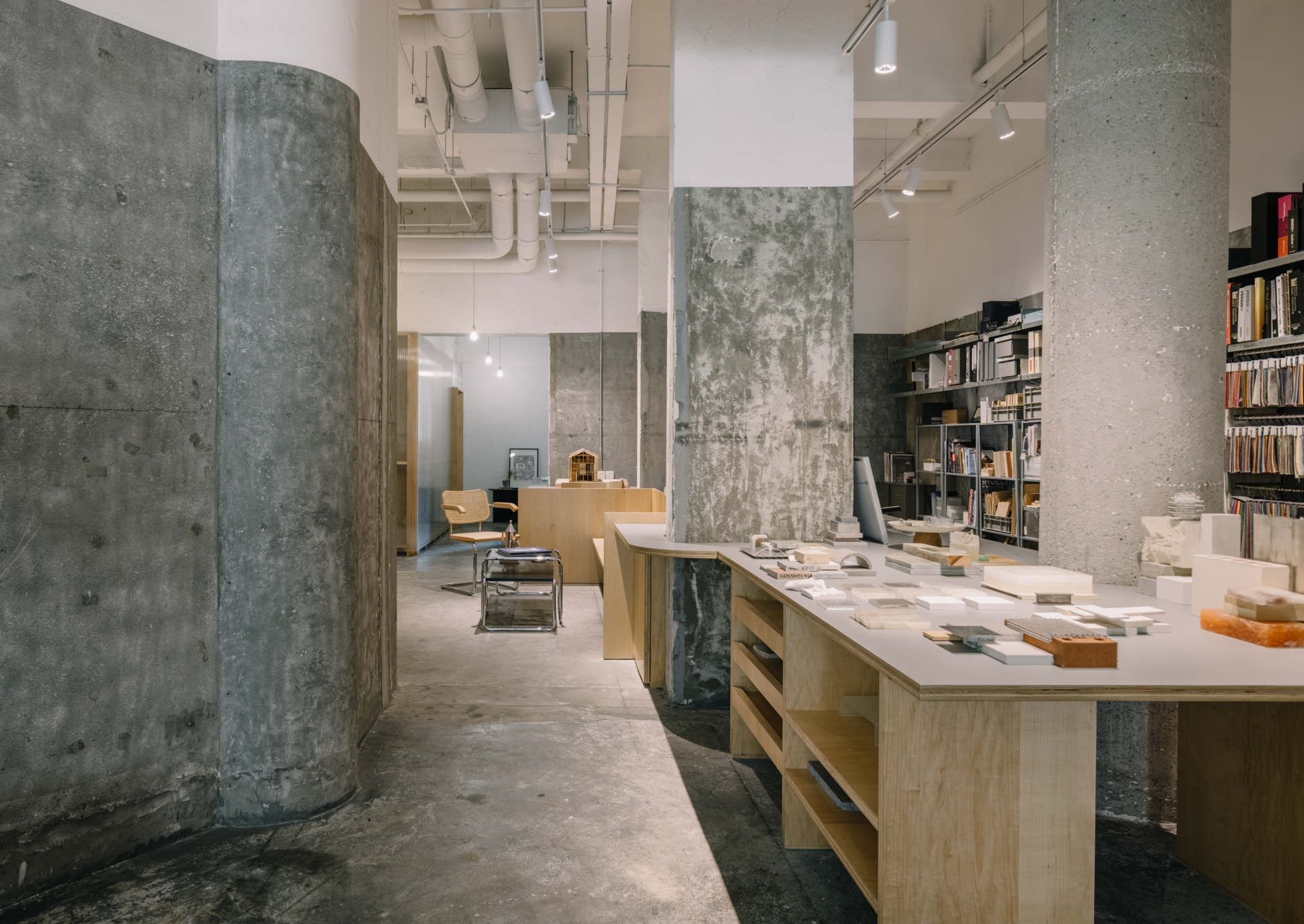 Can you share with us your favourite recent movies/books/exhibits?
Movie: Nuri Bilge Ceylan  <Uzak - Distant> 
Book: John Williams <Augustus>