Andrea Leung is a New York based architect who graduated from Yale University summa cum laude and Phi Beta Kappa, with distinction in the architecture major. She returned to Yale for her Masters in Architecture, where she co-edited Perspecta 48: Amnesia. The publication considers the uses and abuses of history and ignites a debate about the role of memory in architecture. Throughout her career, she has worked on private residences in Hong Kong, New York, and India as well as retail projects in Los Angeles, New York, and Saint Barths. She chats to us about her passion for architecture and design and her love for secret spaces that slowly reveal themselves.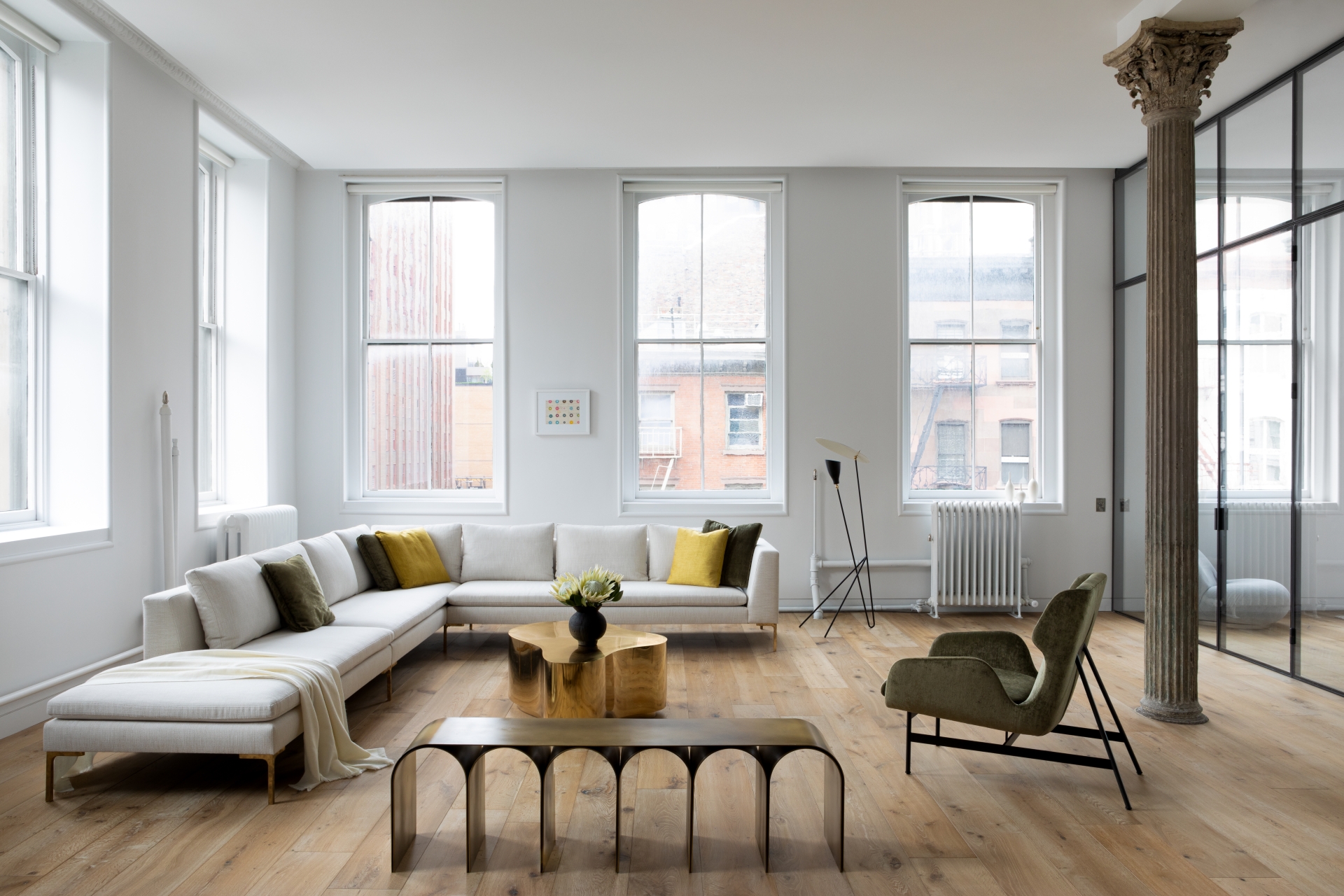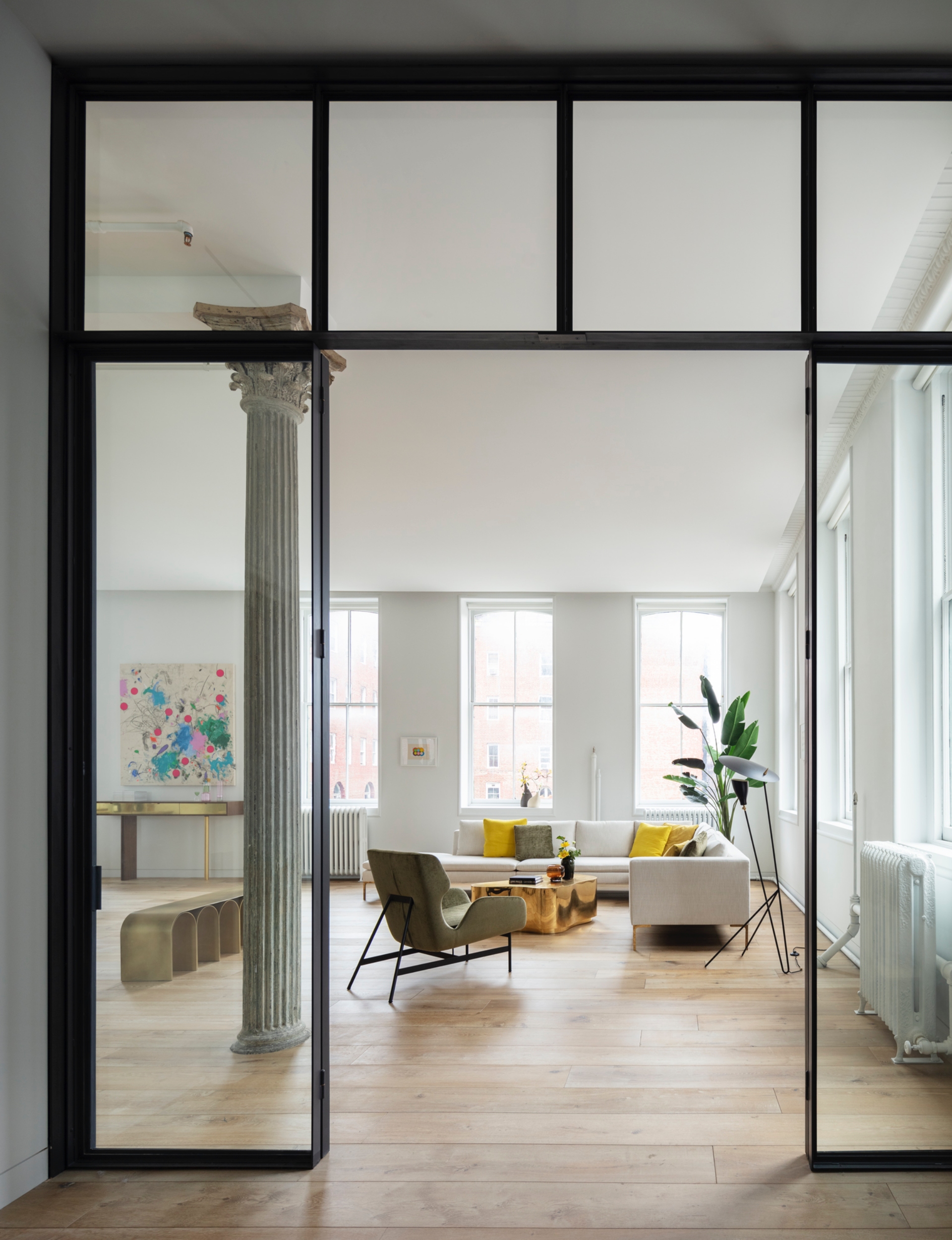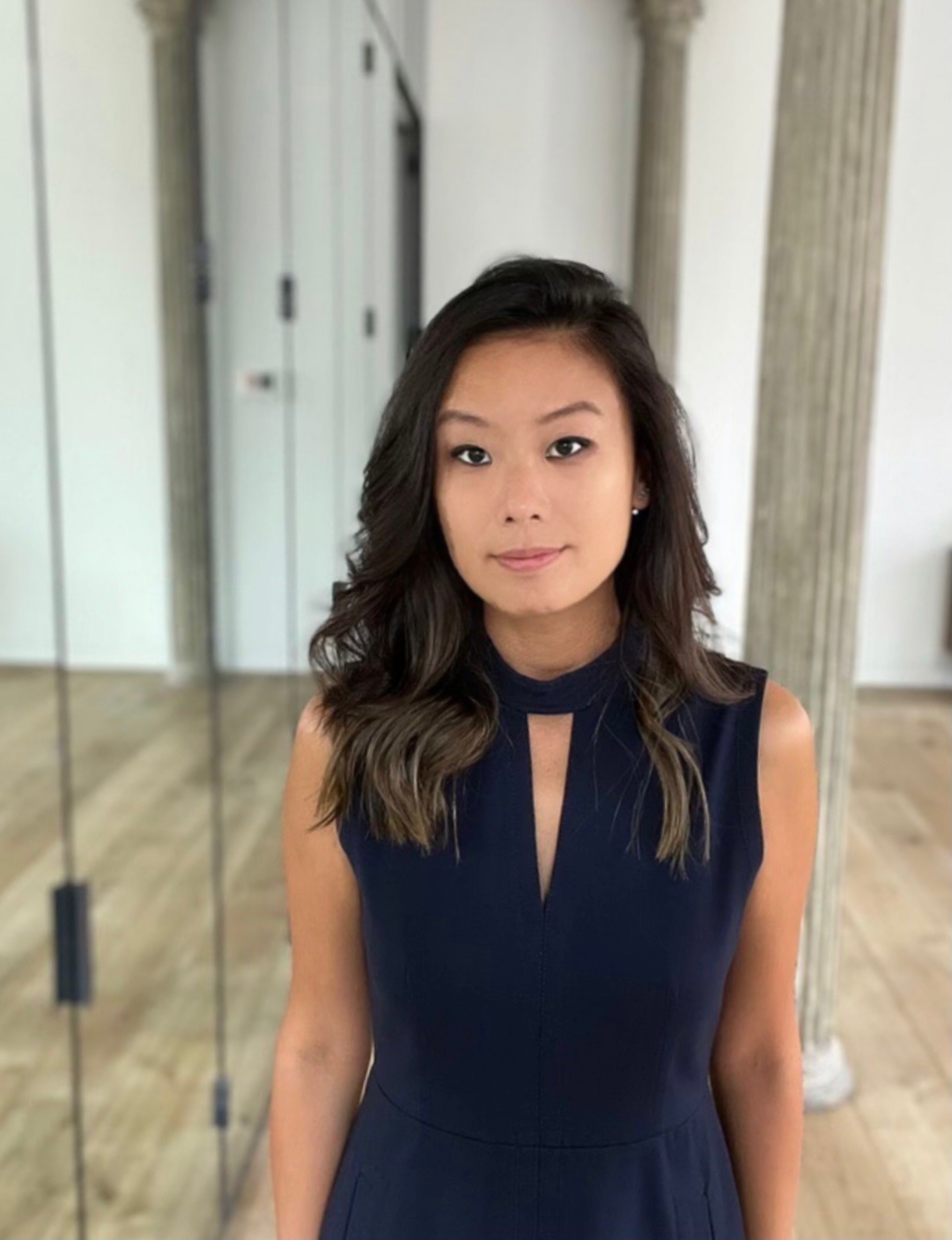 Can you share with us a bit about your background and how your design journey began?
I began my studies at Yale University as an English and Psychology double major, having decided somewhat arbitrarily in my early teens that I wanted to become a criminal defence lawyer. After my first year of college, I was having lunch with my grandfather, and he insisted that I take an architecture class to better understand his work. He ran a construction company in Hong Kong, and I had spent many of my summers with him listening to stories about his adventures and misadventures in the industry. The following semester of building models and solving spatial problems was such a refreshing departure from all of my other coursework that I was happy to spend endless nights toiling away in the architecture building for the next six years. Little did I know - that first architecture class would inspire a lifelong obsession with design.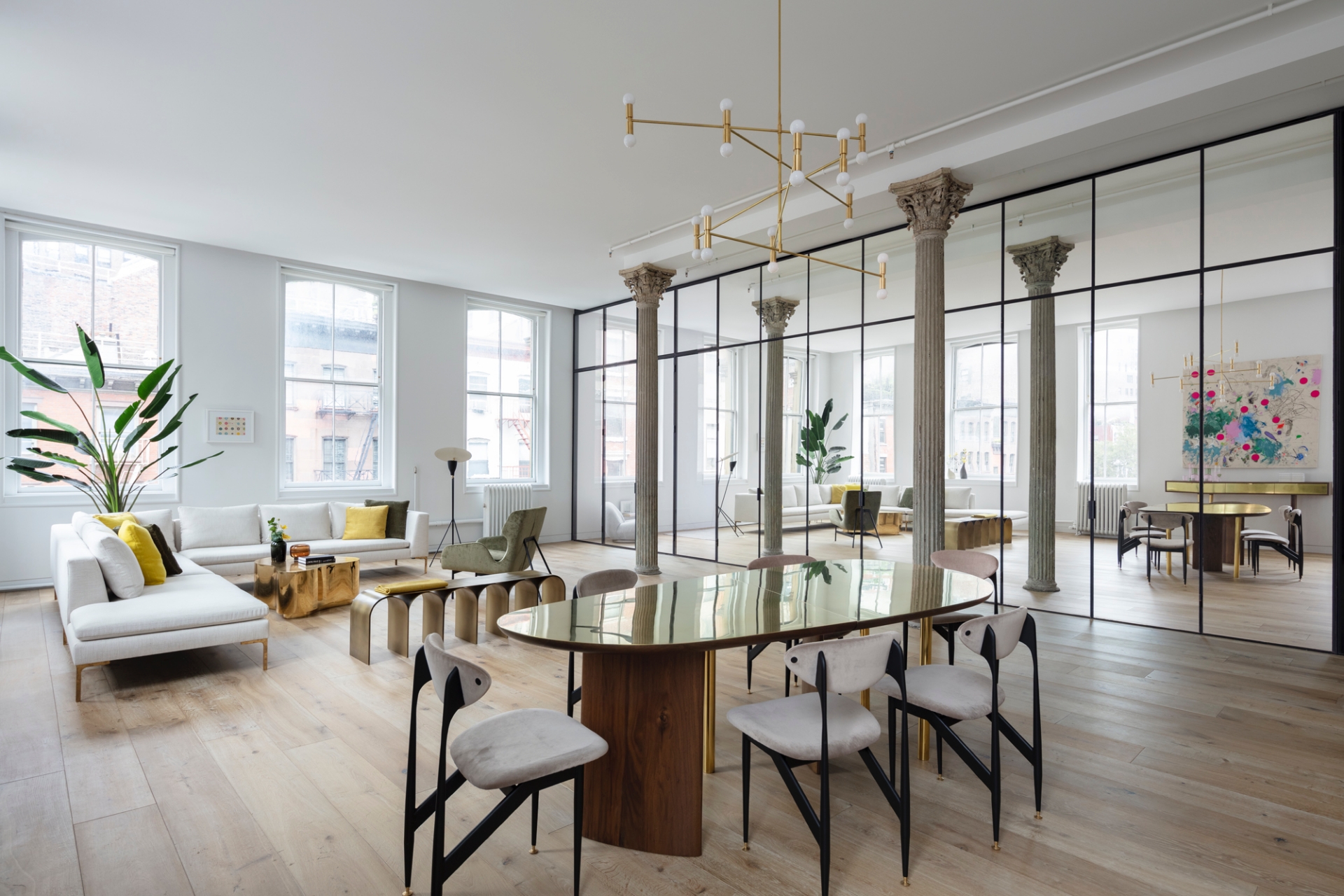 Do you have a guiding design philosophy that you always stand by?
As an architect, I adore the satisfaction that comes from arriving at elegantly simple design solutions - ones that successfully address complex functional and contextual issues in a creative marriage of aesthetics and pragmatism. But above all, it is the promise of emotions imparted by beautiful spaces that drives my architecture. I am always interested in how ostensibly static configurations of inert materials can evoke poetic tensions that speak to our thoughts and memories, that touch upon aspects of our subconscious and prompt reactions we may not necessarily be able to fully articulate. These are the spaces I strive to create.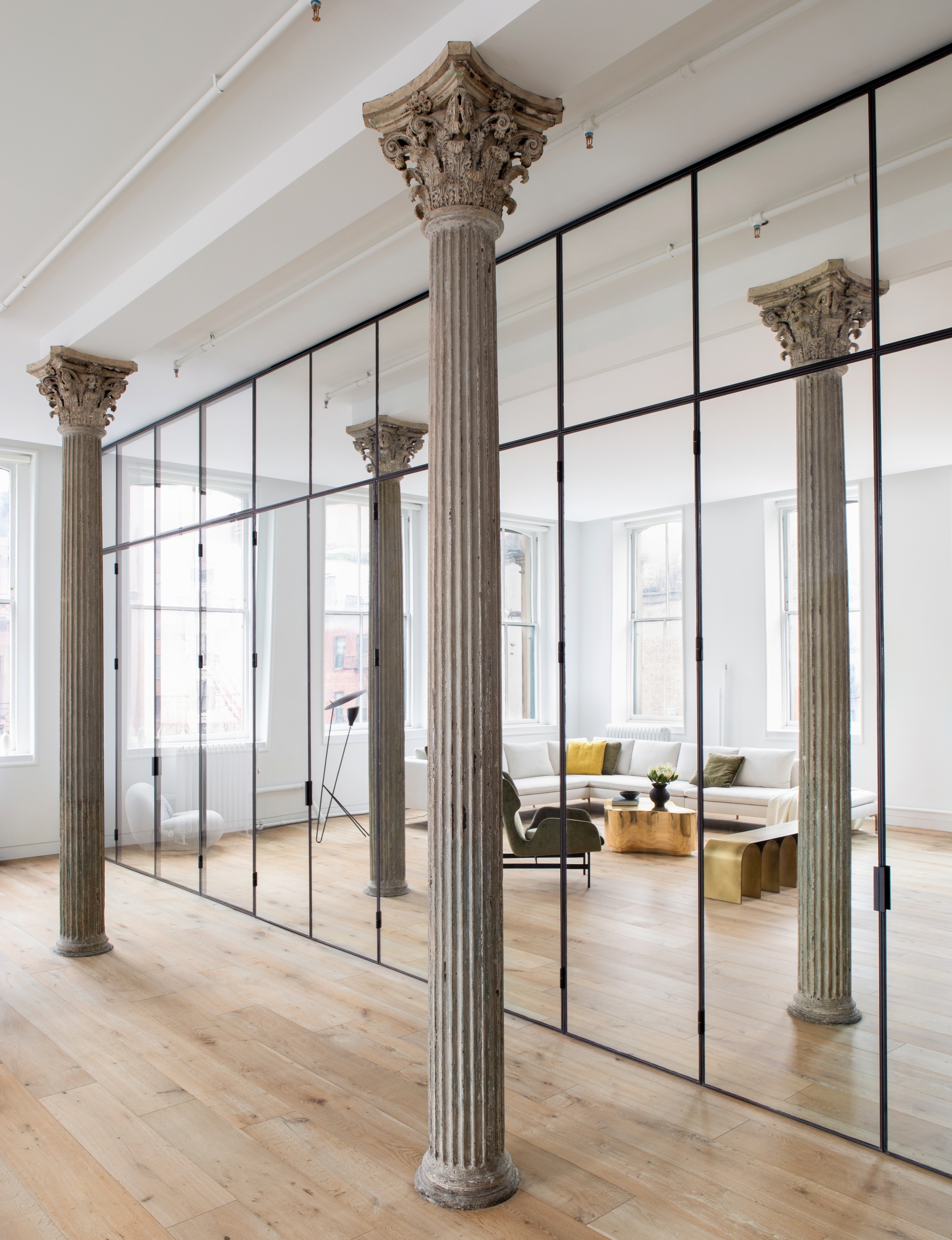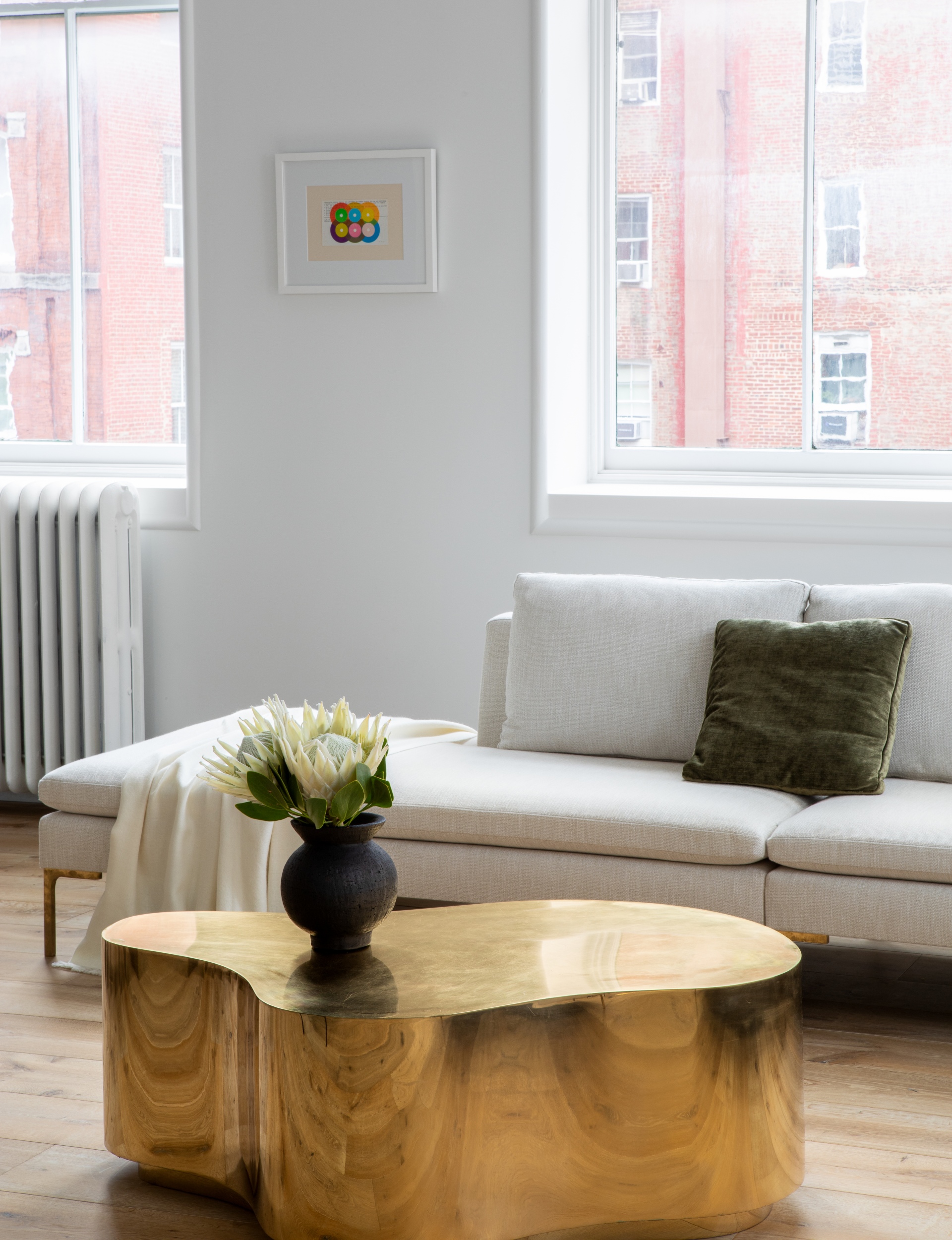 Who or what has had the largest influence on your work?
Aesthetically, I am drawn to the serene starkness of Tadao Ando, the playful geometries of Luis Barragán, and the severe simplicity of Alvaro Siza. But it is my two bosses who have had the greatest impact on my growth as an architect. I studied at Yale under Steven Harris both in the undergrad and graduate architecture programs. After my senior thesis review, he asked me to join his office, where I have worked alongside one of his partners, Eliot Lee, ever since. Under the tutelage of these two mentors, I have learned so much not only with regard to technical skills, work ethics, and craft, but also in terms of understanding the rigor and importance of making design decisions that are intuitive, rational, and beautiful all at the same time.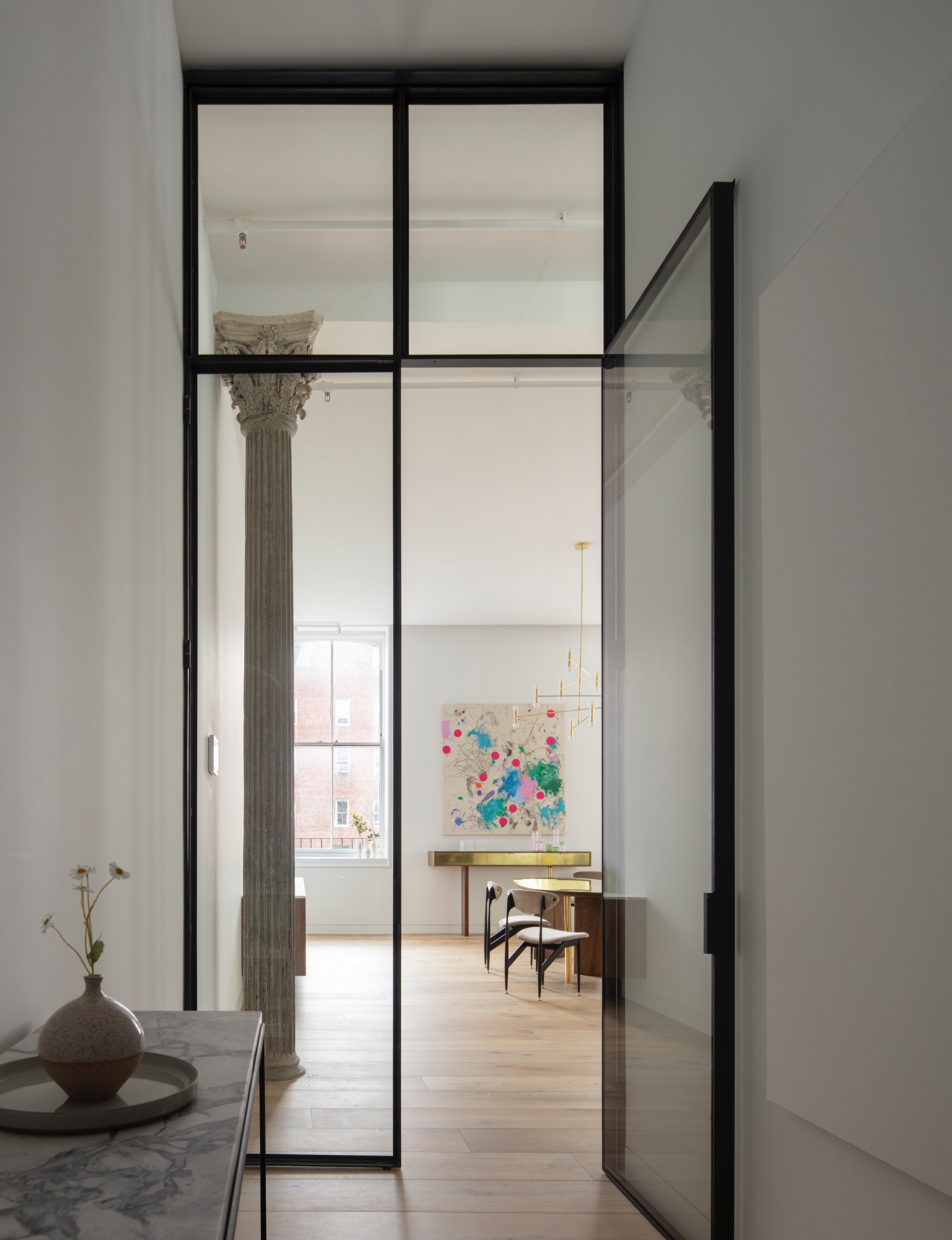 With regards to this Tribeca loft you have transformed for yourself, what potential did you see in it when you first saw the original site? Did you instantly know the look and style you wanted to curate?
Ever since moving to New York, I've daydreamed about designing a secret oasis of my own – a hideaway within this city of simultaneous exhilaration and exhaustion. I wanted to create an escape that would allow me to experience the whirlwind of the city from a secluded refuge located precisely in the thick of it.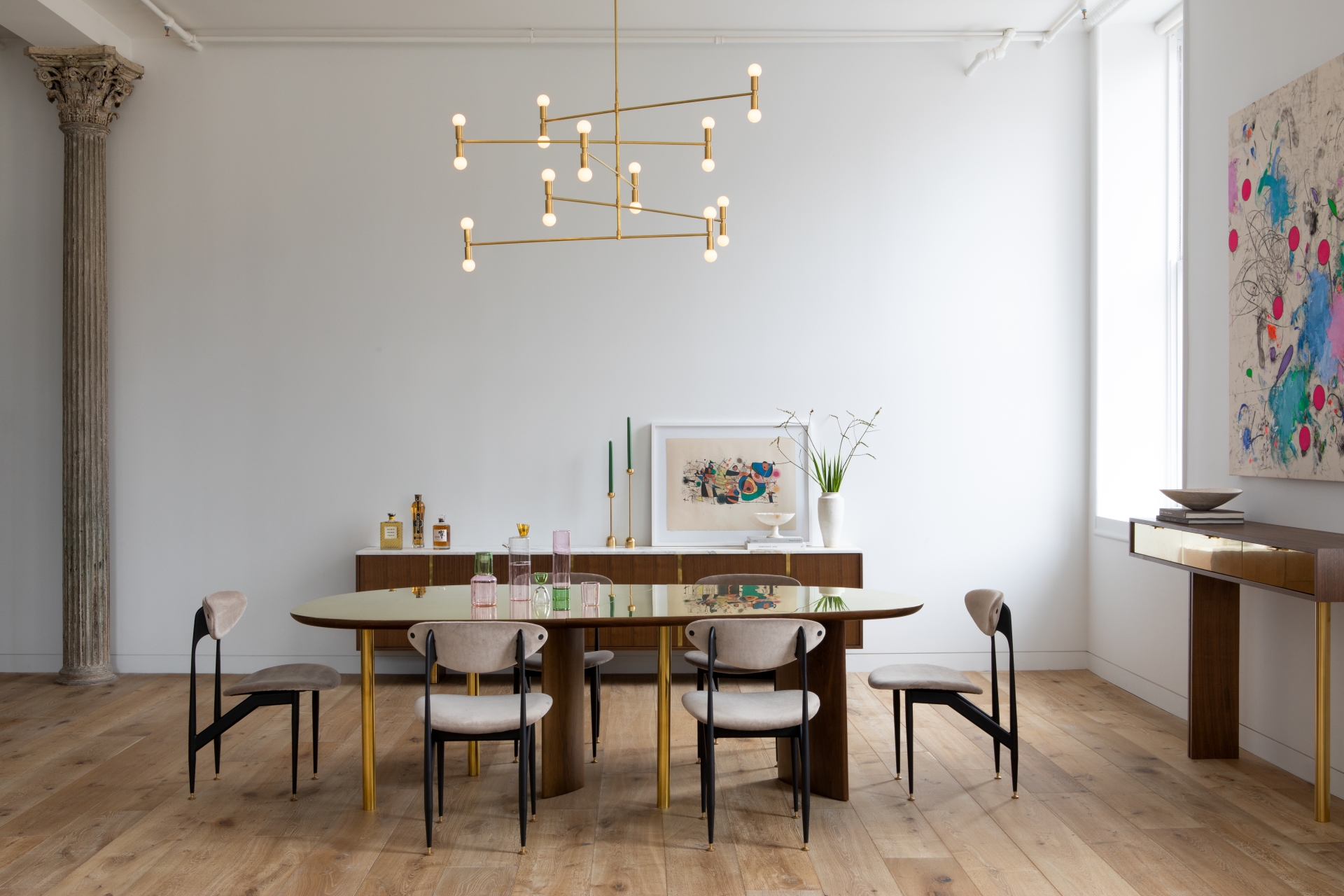 On a quiet corner of Tribeca, I found the perfect site. There is a building of artists who have lived there for as long as they can remember. Up a derelict flight of lopsided stairs, down a passage lined with oversized industrial rolling doors, you emerge into a sun-drenched loft with soaring antique verdigris tin ceilings held up by cast-iron Corinthian columns. One look at the raw space, and I was in love; I knew exactly the sort of refuge I wanted to create – one that unfolds and reveals itself slowly, that wows you initially with its grandeur and then capitalizes on your curiosity, beckoning you to discover a more intimate immensity of private and unexpected spaces beyond.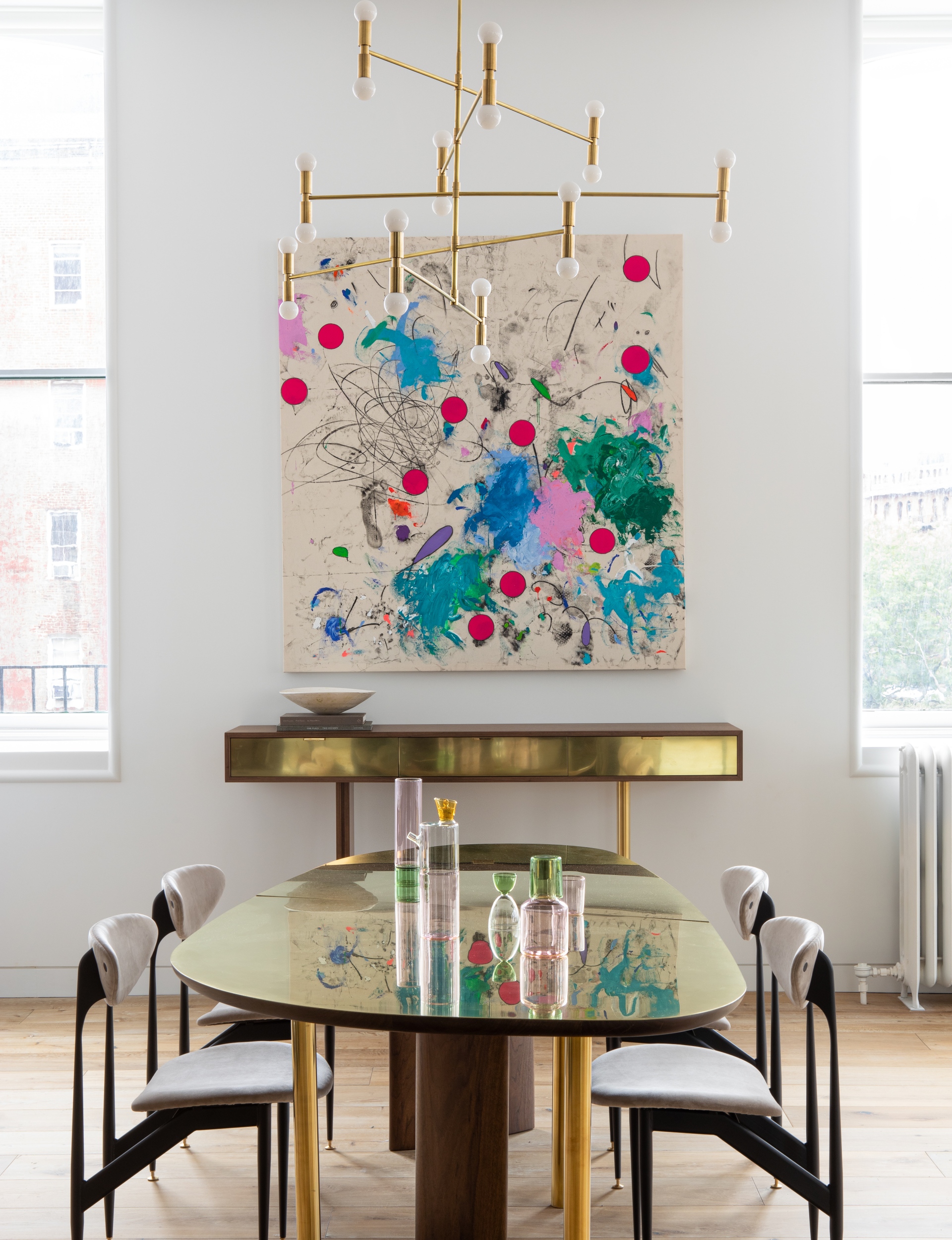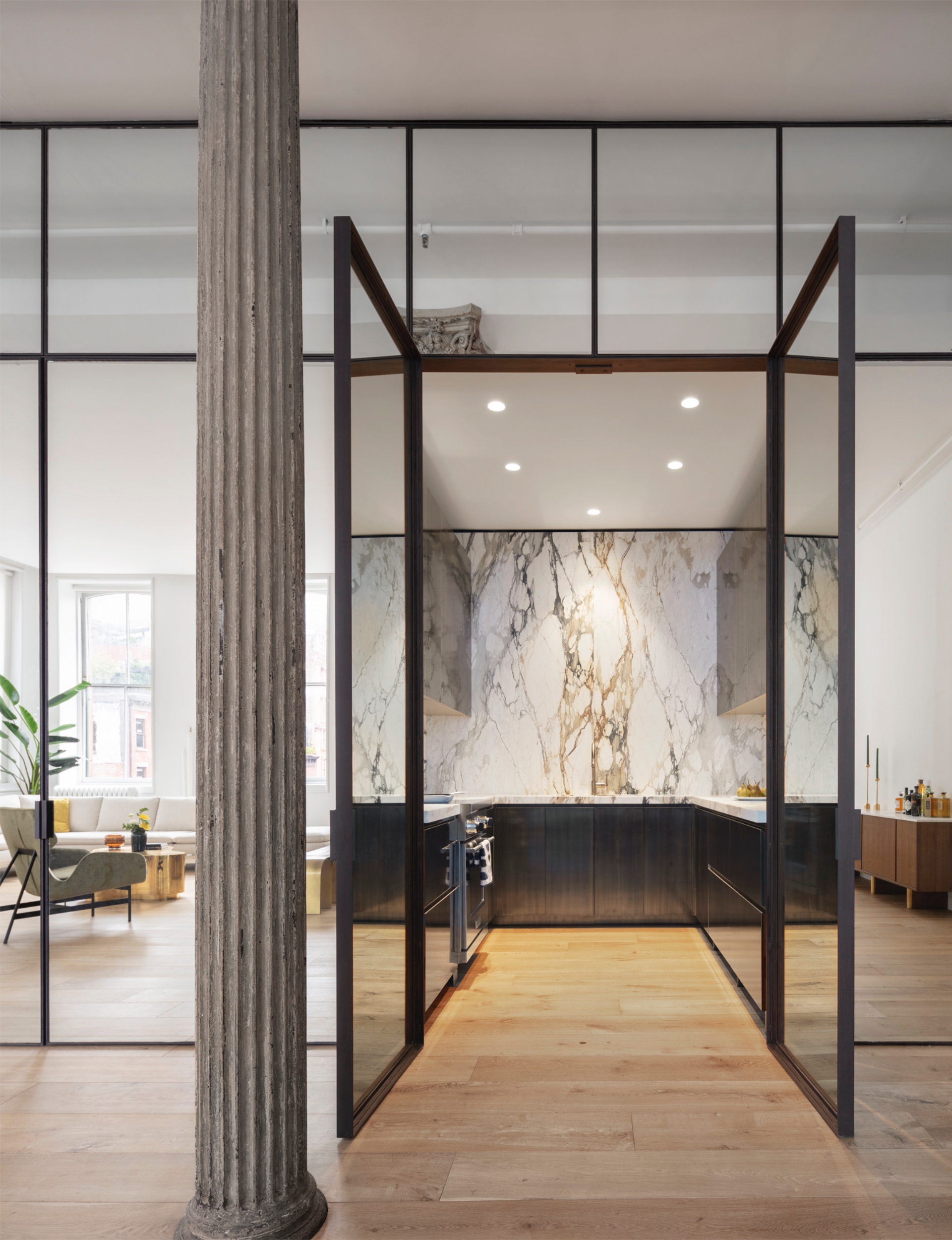 原裝無添加的空間已教我一見鍾情,當下已清晰預想到我希望創造的淨土——第一眼看去,會被她宏偉壯麗的框架所迷倒,慢慢地又會觸動你的好奇心,促使你四處發現她暗藏其中的驚喜祕密,是一個緩緩展露自身的魅力空間。
Storytelling is an essential element to well-designed spaces – how was the process of designing a narrative for this place? How do you know when a design is "good"?
Secret spaces fascinate me. My grandmother's penthouse pied-a-terre was full of them. Push on the correct mirror, and it opened into a hidden tatami room. Lean on the right bookcase, and a dimly lit hallway led you to her own personal oasis of calm. All my memories of visiting her are infused with the sense of wonder I felt while wandering through her apartment as a child. In designing my home, I aimed to capture and replicate this narrative of exploration and discovery by creating my own architecturally-scaled cabinet of curiosities.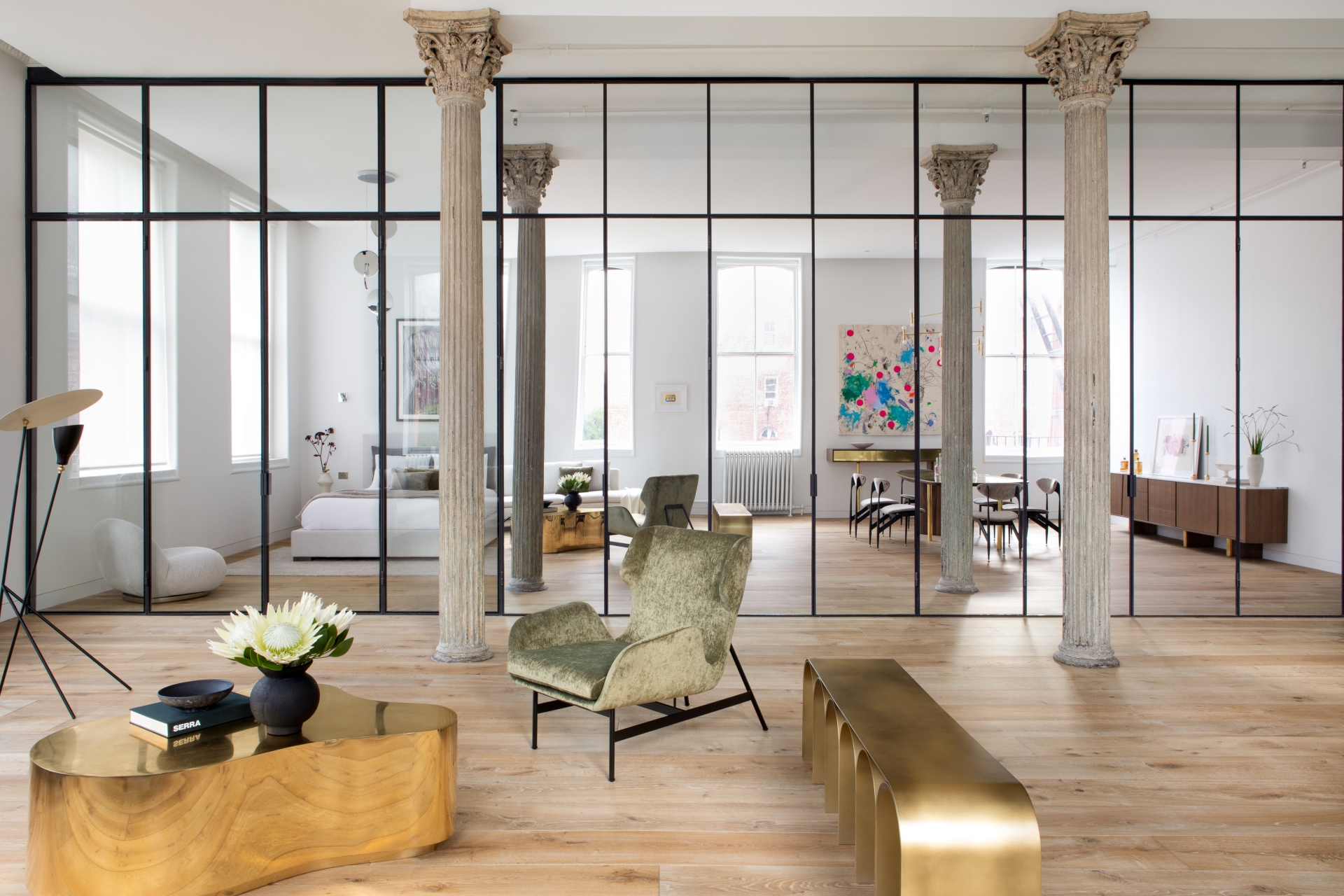 To maximize this experience, I wanted to create the illusion of a much larger space from which to discover the more intimate, hidden spaces beyond. A mirrored wall reflects the apartment's existing cast-iron columns, allowing the main living space to transcend its physical limitations and appear to double in size.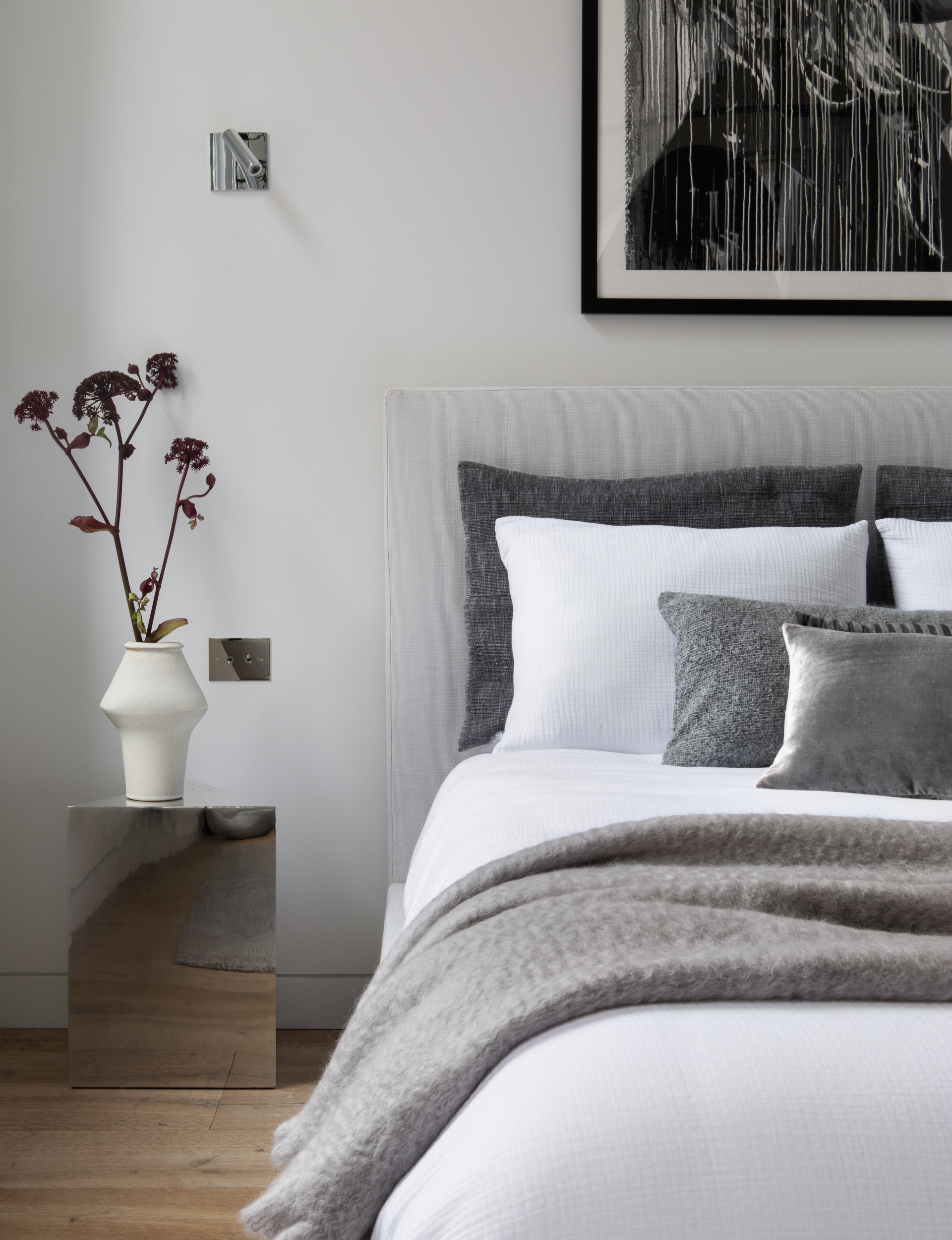 The generous windows with their original wavy glass are also reflected, bathing the walls in soft, refracted light. Upon a closer inspection of this mirrored wall, you notice that the panels are actually doors. One set of doors open to reveal a jewel box of a kitchen with its matte figurative marble and its glossy patinated brass millwork. Another set of triple-bifolds to unveil a monobloc oval tub encapsulated in a room of softly-veined stone. As you approach the last set of glass doors that lead into the bedroom, the reflection of the windows outside and the view of the windows inside collapse on each other, creating a momentary inversion of interior and exterior. Throughout the project, your sense of scale is heightened by the juxtaposition of these smaller unexpected spaces with the larger airy volumes.
To me, good design is not only aesthetically pleasing, but also made up of individual design decisions that are backed by rational justifications and methodically measured against a precise set of practical rules developed to support an overall concept. The architectural part of my Tribeca loft is "a box within a box," which maximizes sunlight in the perimeter rooms, while consolidating the services and systems in the apartment's core behind mirrors and solid walls.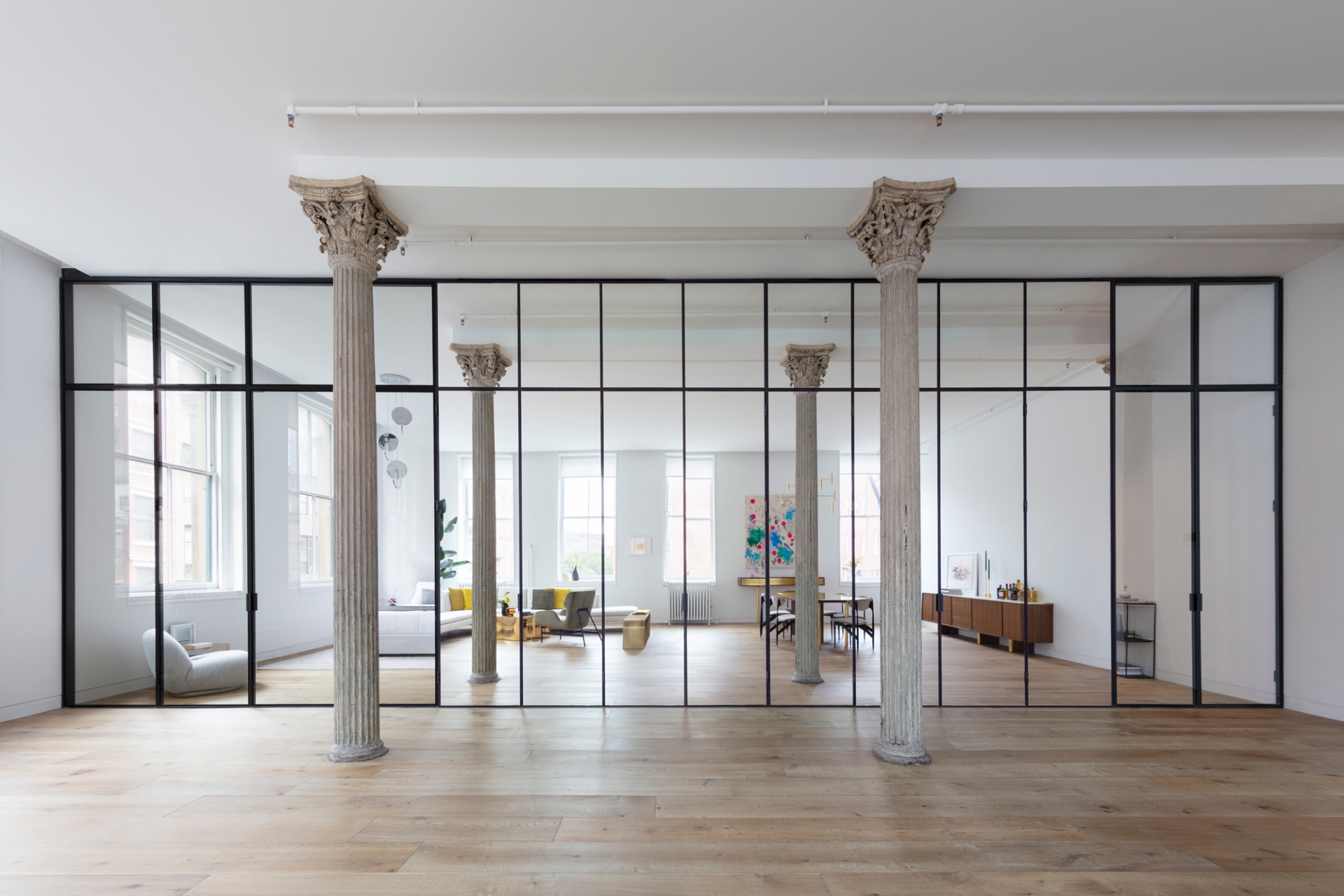 The translucent glass panels allow the bedroom and entry hall to borrow light from the main living space, while the mirrored panels allow the bathroom, kitchen, and laundry to remain hidden from the main living space when necessary. Bathrooms, closets, kitchens, and laundry rooms tend to require less exposure to sunlight than public rooms and bedrooms, but in this apartment, opening the mirrored doors suffuses these rooms with sunlight and allows them to operate as part of the main living space.
Do you find it more challenging to design a home for yourself than a client, or the other way round?
Designing bespoke residences demand a constant level of novelty and innovation. The challenge of designing a home for a client is the puzzle of successfully translating their individual predilections and inclinations into a beautiful space that addresses these specific needs and desires.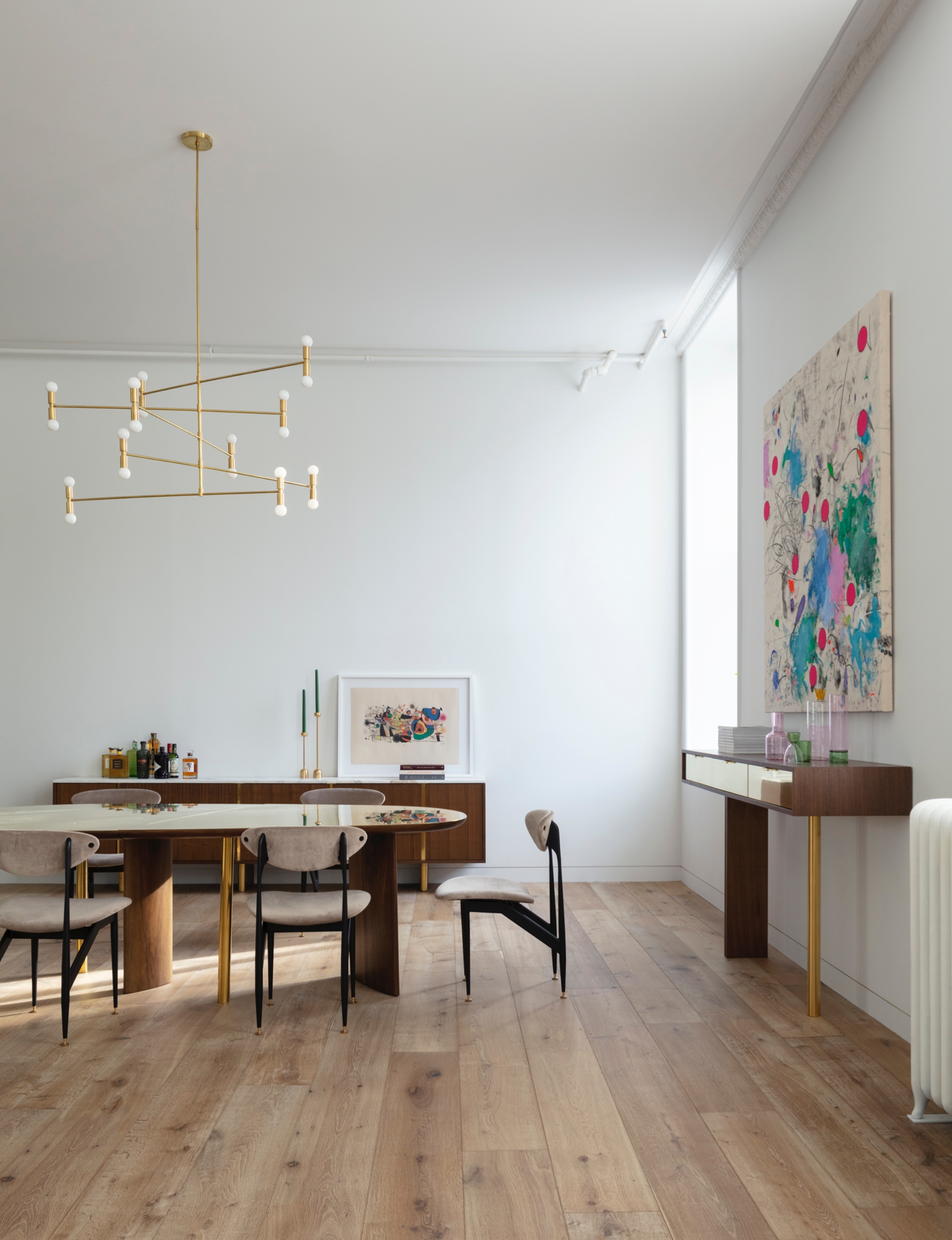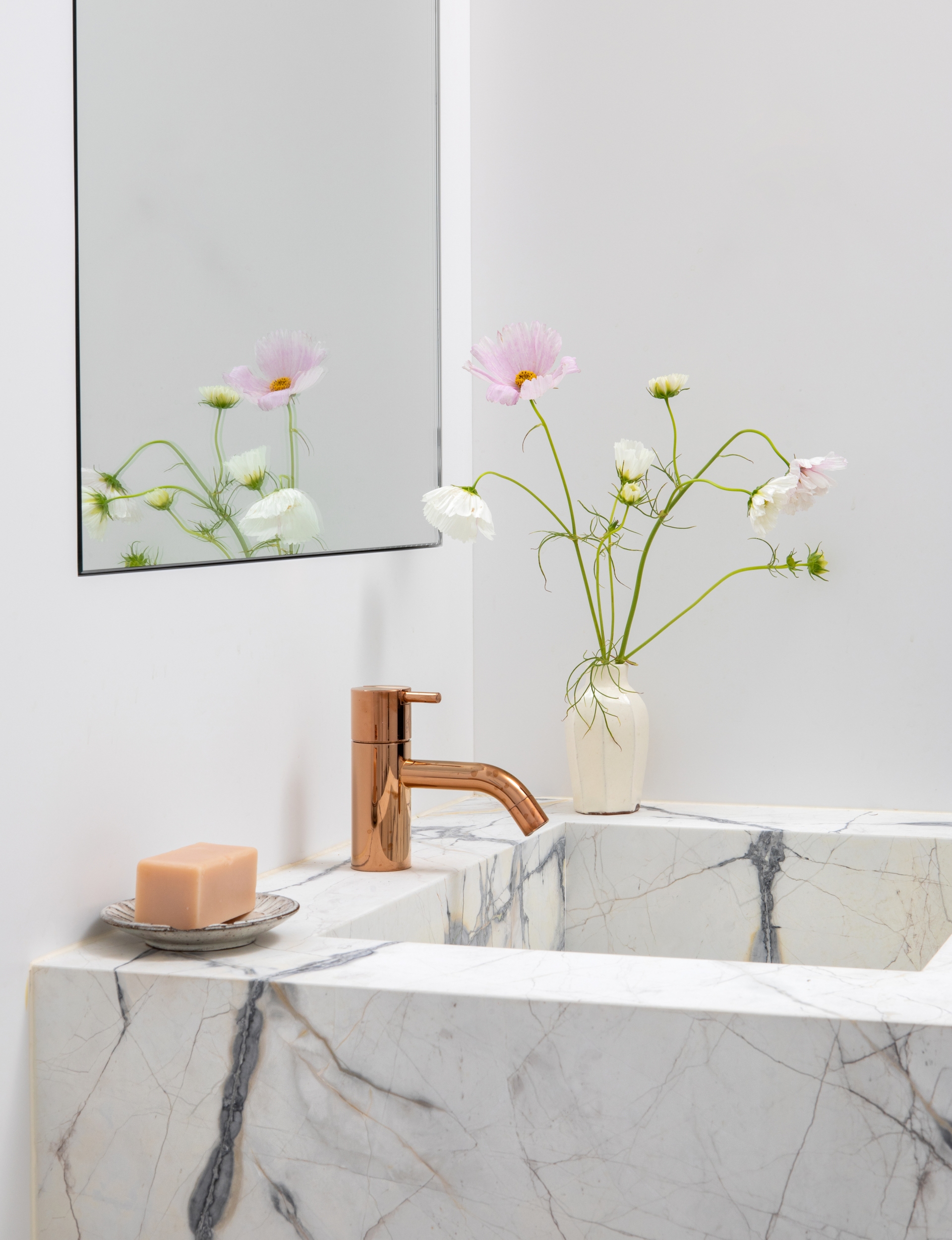 In designing my own home, I found myself up against these same obstacles and more. There was the added challenge of introspection: I needed to figure out how I wanted to live before I could begin calibrating the design to my own specifications and preferences. Ultimately, the unconventional details of a tub in a sun-drenched living room, of an expansive bedroom exposed to nine massive windows, help make this loft the spatial embodiment of how I want to live - in a refuge optimized not only for periodic escape, but also for entertaining.
Complicated as it was, this exercise of simultaneously acting as architect and client has given me a newfound appreciation for the difficulty of the client-side decision-making process when creating such a personal space, and it has undoubtedly made me a better architect in the long run.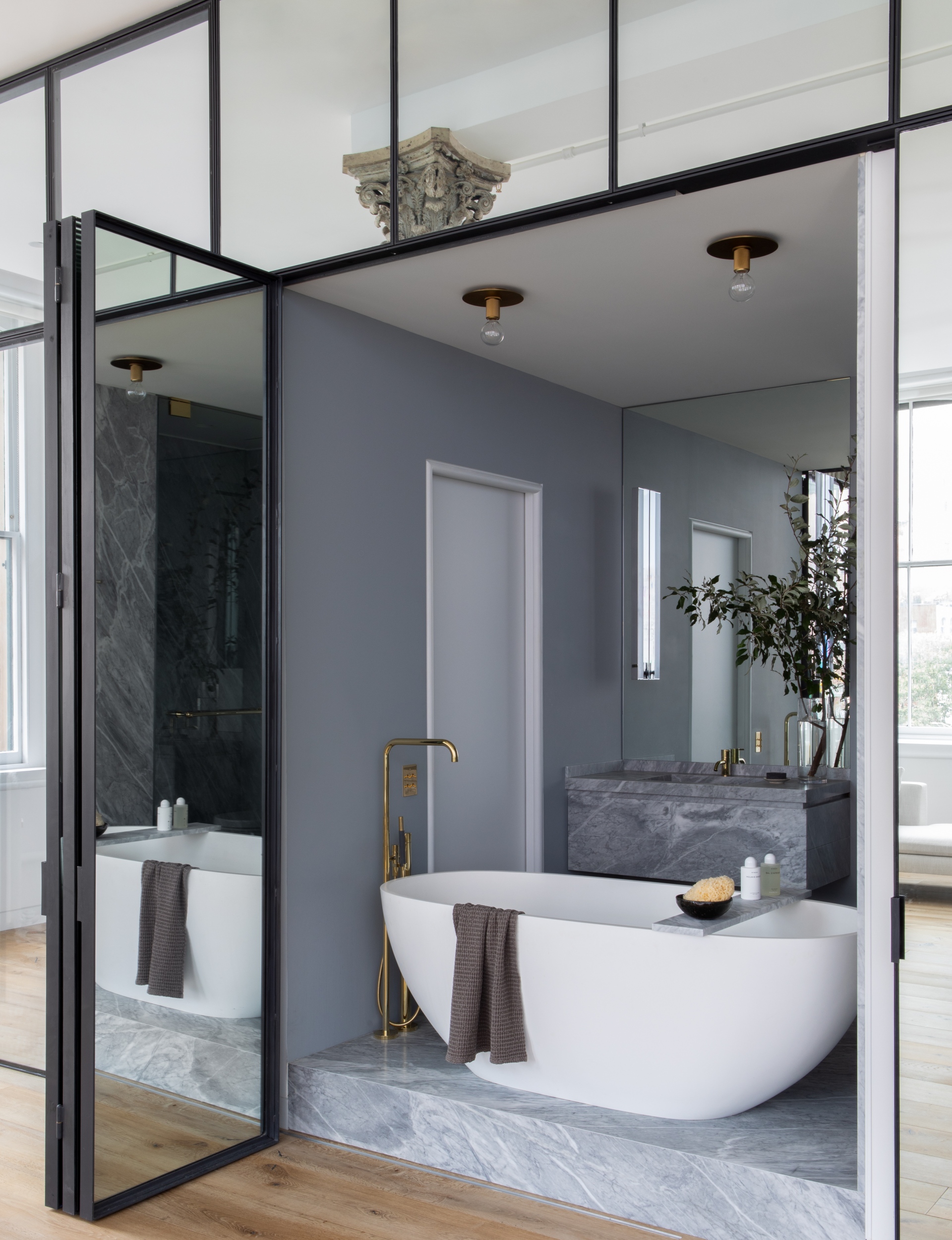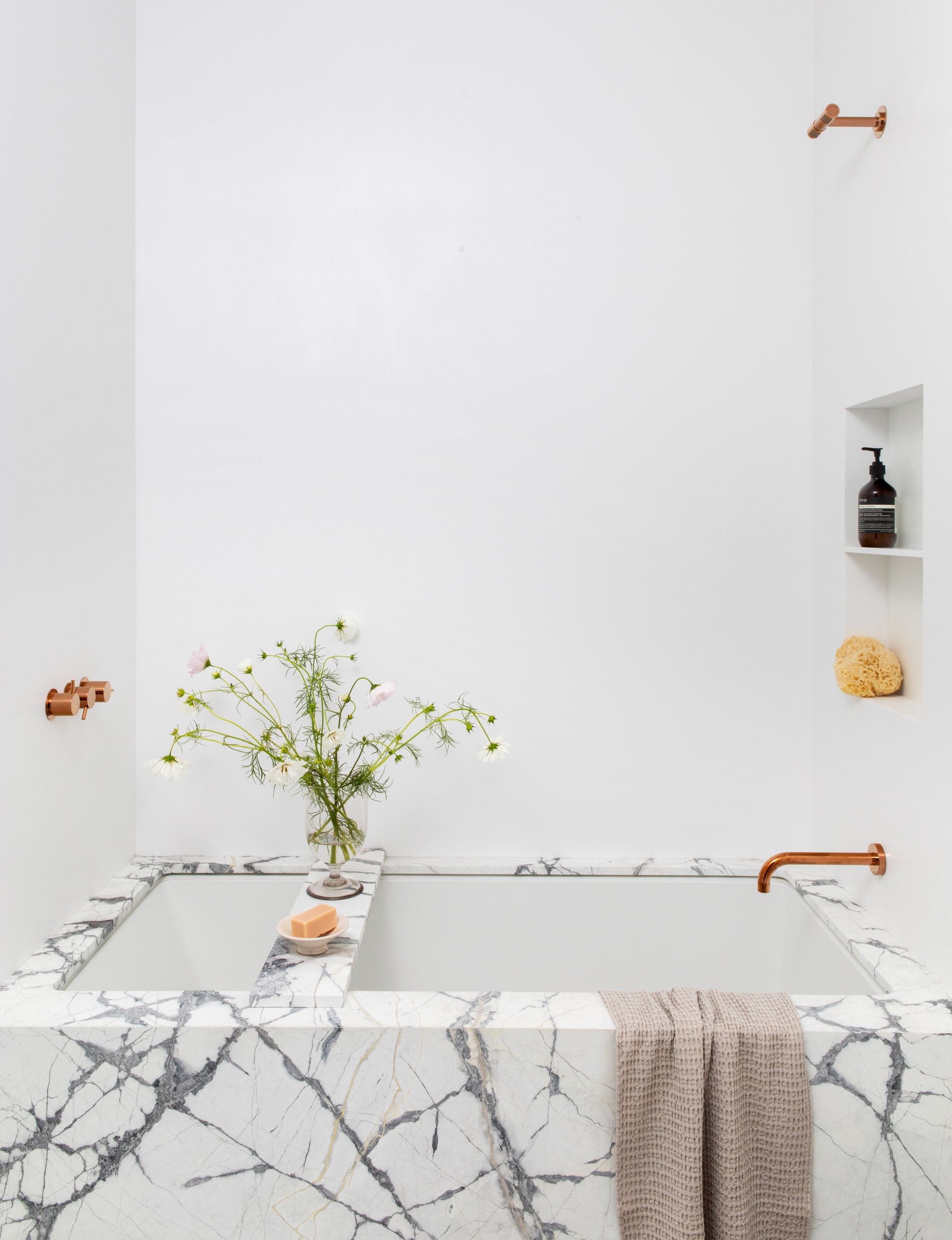 創作和建造過程錯縱複雜,但這種同時擔當建築師和客戶的經驗,讓我重新認知到在創建個人空間時,客戶需要面對的決策困難,長遠而言,這無疑會使我成為一位更稱職的建築師。
Having created private residences, retail projects and art museums around the globe (including Hong Kong) - do you adopt a mindset or perspective based on the nature of the project? What is your favourite project to date and why?
I find that the specifics of each project create a unique prompt that demands an equally distinctive response. While my aesthetic inclinations tend to remain constant, I love the surprising discoveries that emerge during the collaborative design process—especially when unconventional demands lead to unexpected beauty. My favourite project to date is probably my first penthouse in NYC, where I developed my love for residential architecture.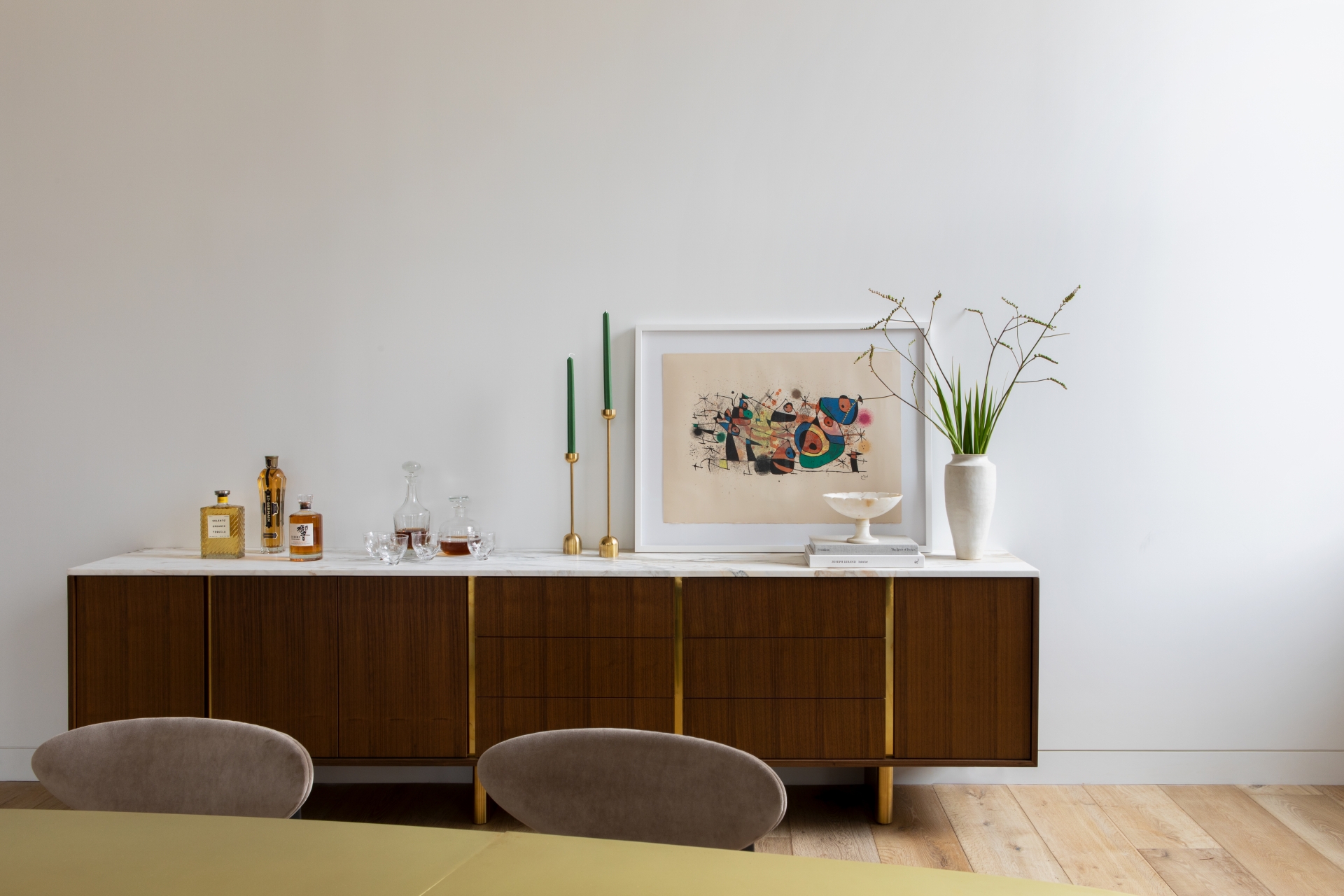 You can catch glimpses of it as Shiv Roy's apartment in the second season of the HBO show, Succession. It was my first realisation that there is nothing more satisfying than seeing your own design become an inhabitable reality, and it was also the start of a great working relationship with the contractor (also Cantonese!) who built my own Tribeca loft almost a decade later. I definitely miss Hong Kong though and look forward to working on projects in my hometown again soon!
How would you describe your aesthetic?
I aim to create architecture that is minimal, thoughtful, elegant, and exacting. I am drawn to well-proportioned, taut spaces ordered by grids and clean lines, yet I love adding playful, idiosyncratic details that offset and complement the project's initial rigour.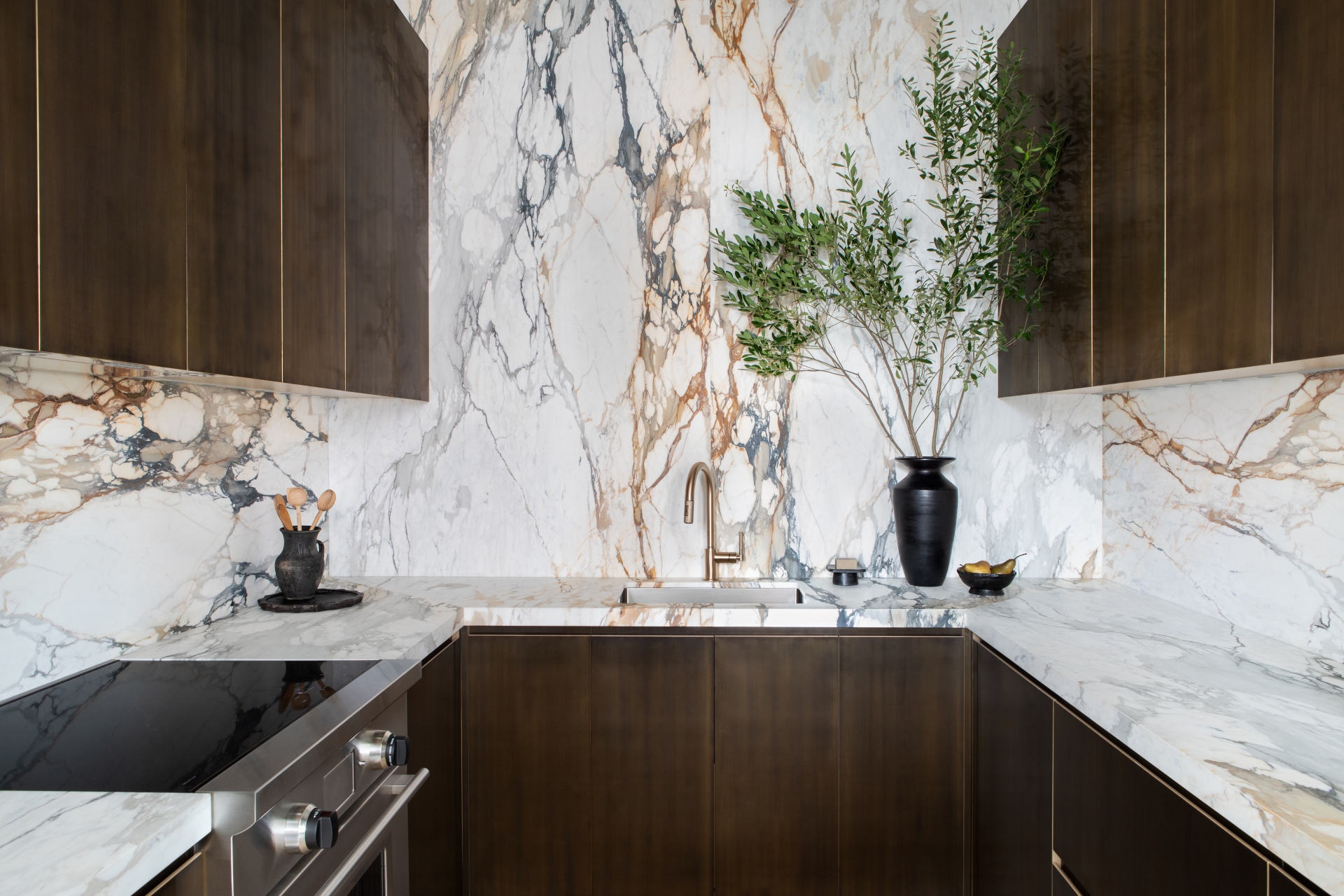 What can we look forward to from you in the near future?
In terms of built work, I am currently working on a few ground-up single-family residential compounds by the beach in the Hamptons and in upstate New York.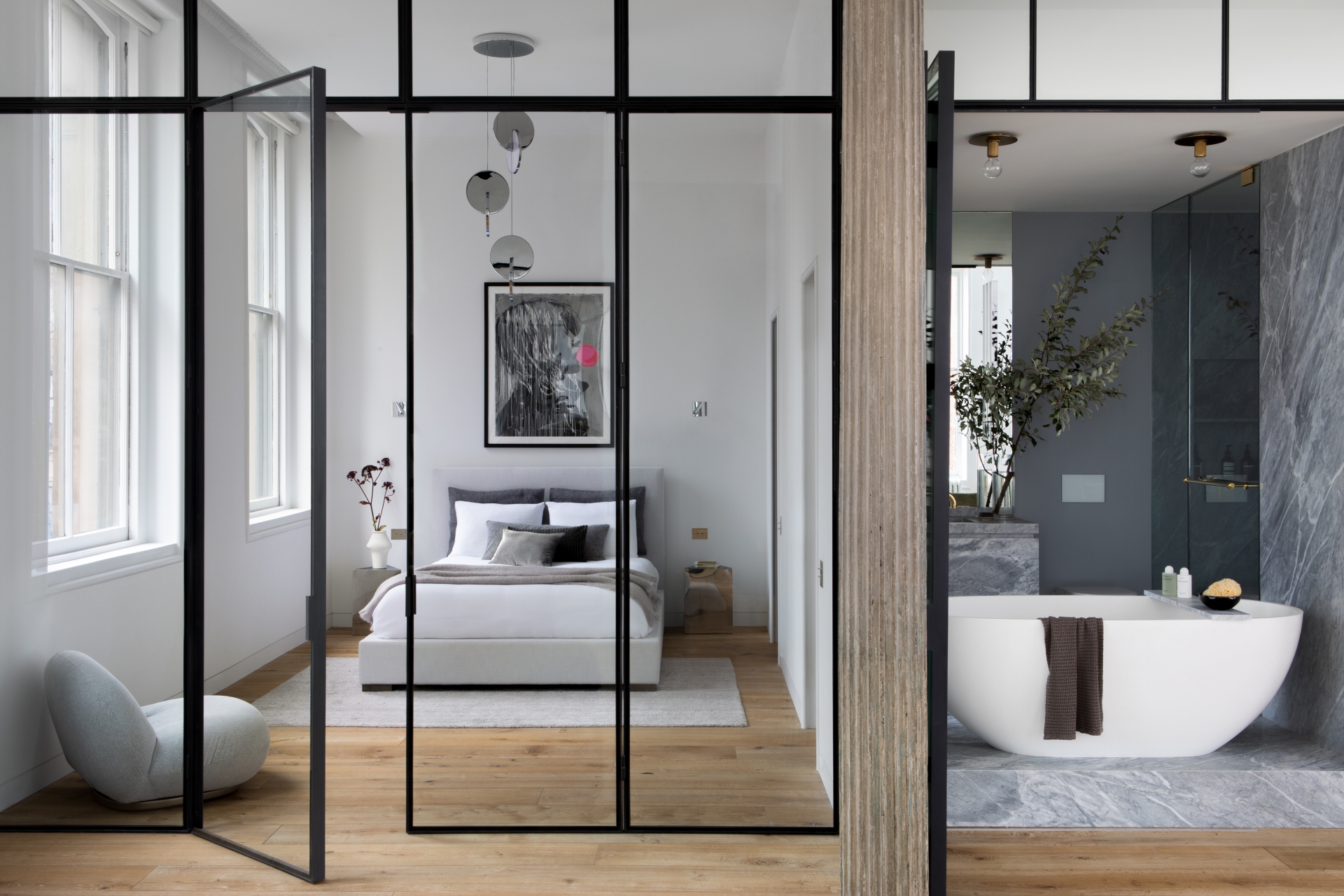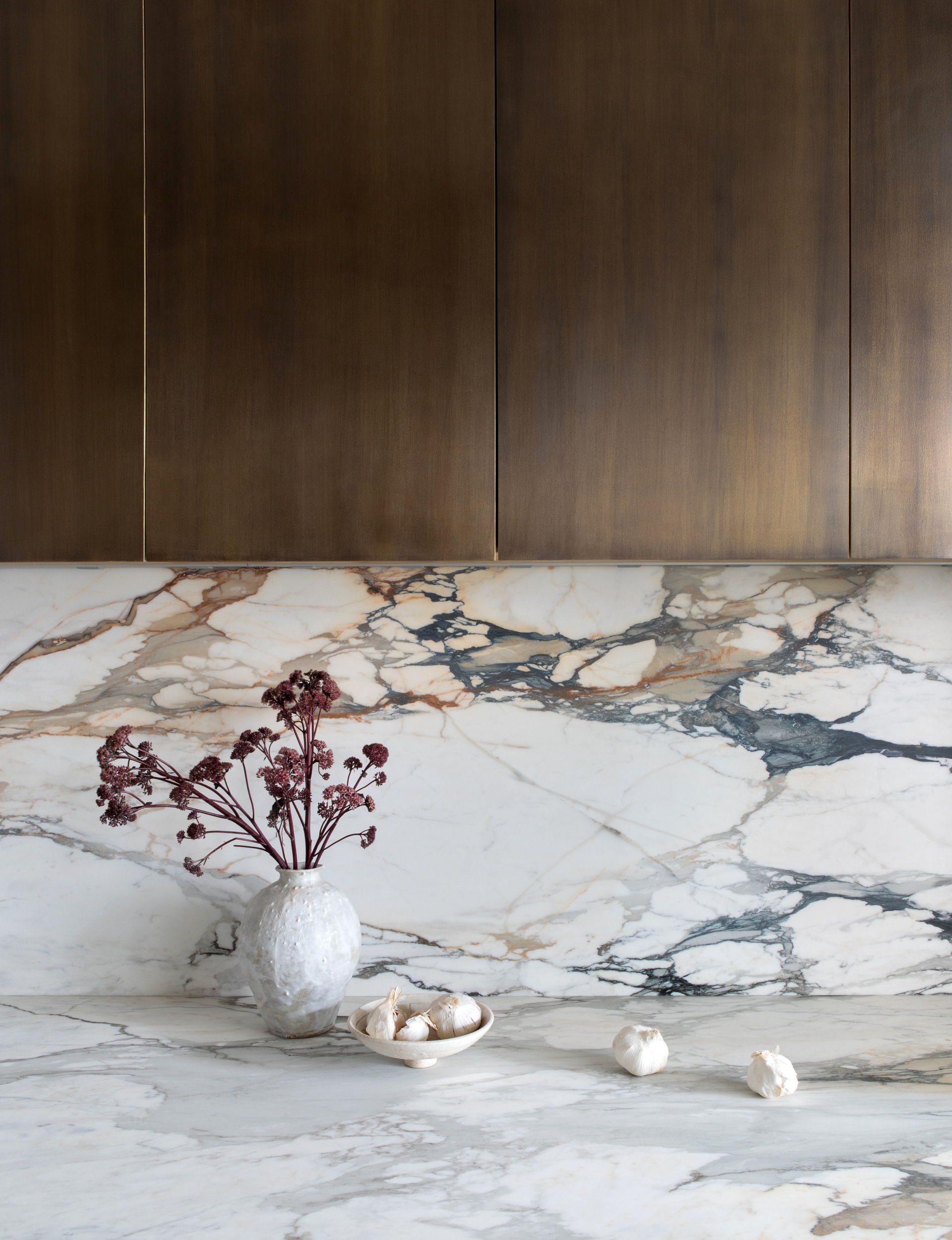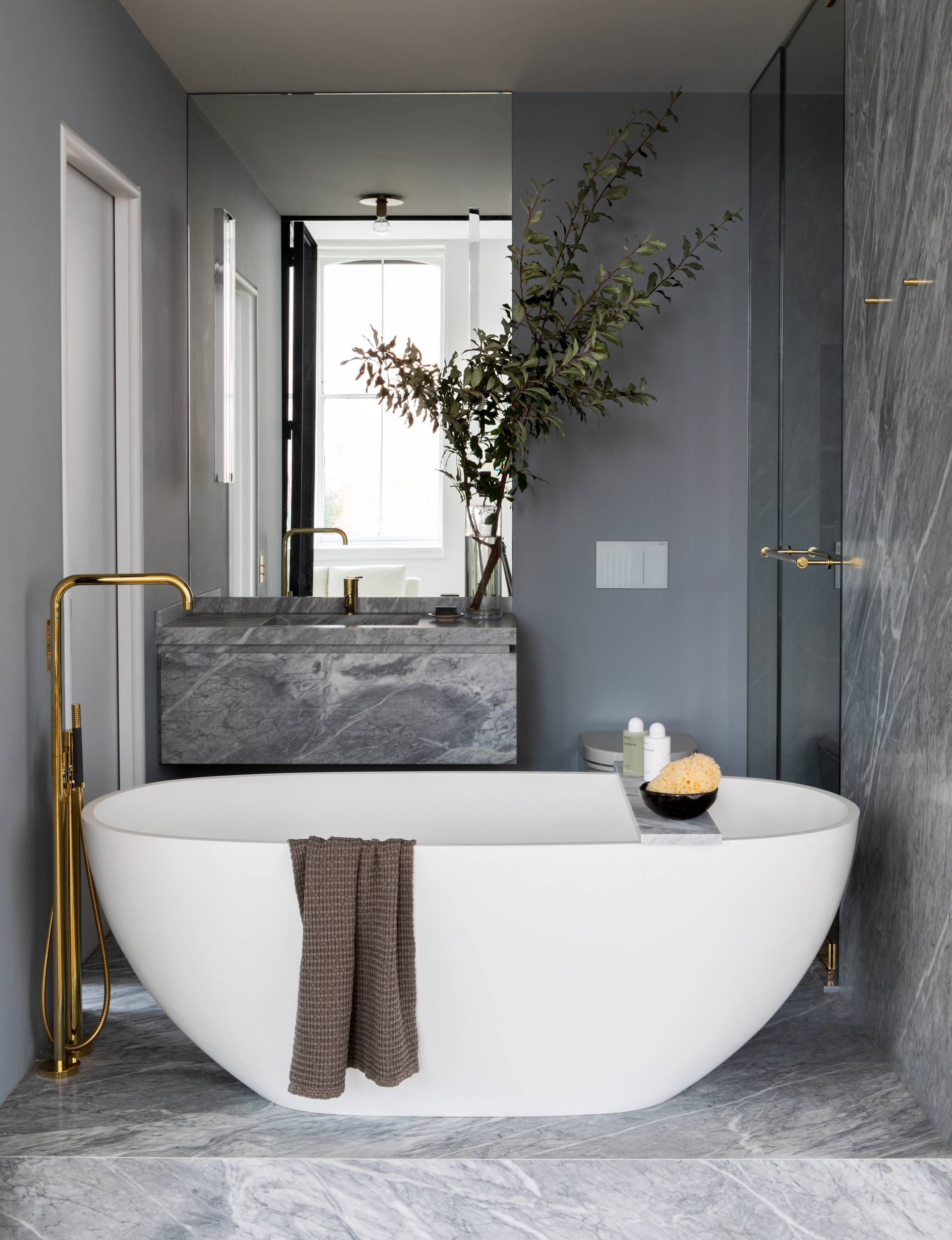 The construction climate out here is definitely more fast-paced now than it was pre-pandemic, so it's been exciting to see how quickly these projects are currently progressing. In terms of more theoretical explorations, I am interested in how architecture can change our collective memories. In grad school, I worked on a journal that explored the paradoxical nature of amnesia as it relates to architecture. As I work through new projects these days, I'm always cognizant of how design precedents or a lack thereof can provide spaces for invention. What can we borrow or abandon from yesterday to confront tomorrow?