Such is the project of the rejuvenated Pintor Pahissa entrance lobby, conceived by Barcelona and Mallorca based - Miel Arquitectos. Their goal was to create something memorable within a space that is all too often overlooked – the lobby, which at first glance, seemed to be lacking the elements needed to create a striking entrance. There were no high ceilings nor dramatic volumes that would elevate the architectural quality of the space, thus Miel Arquitectos had to be creative.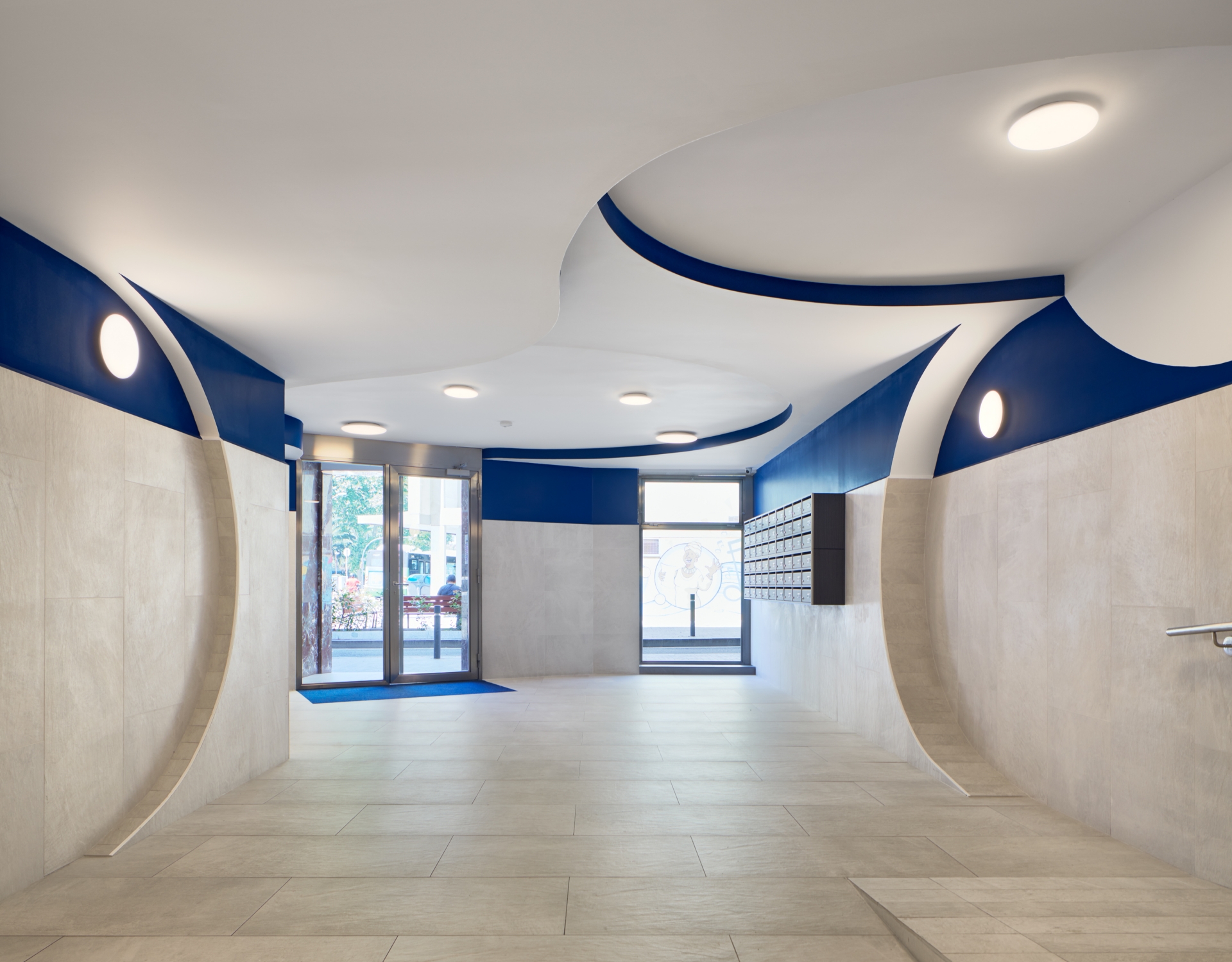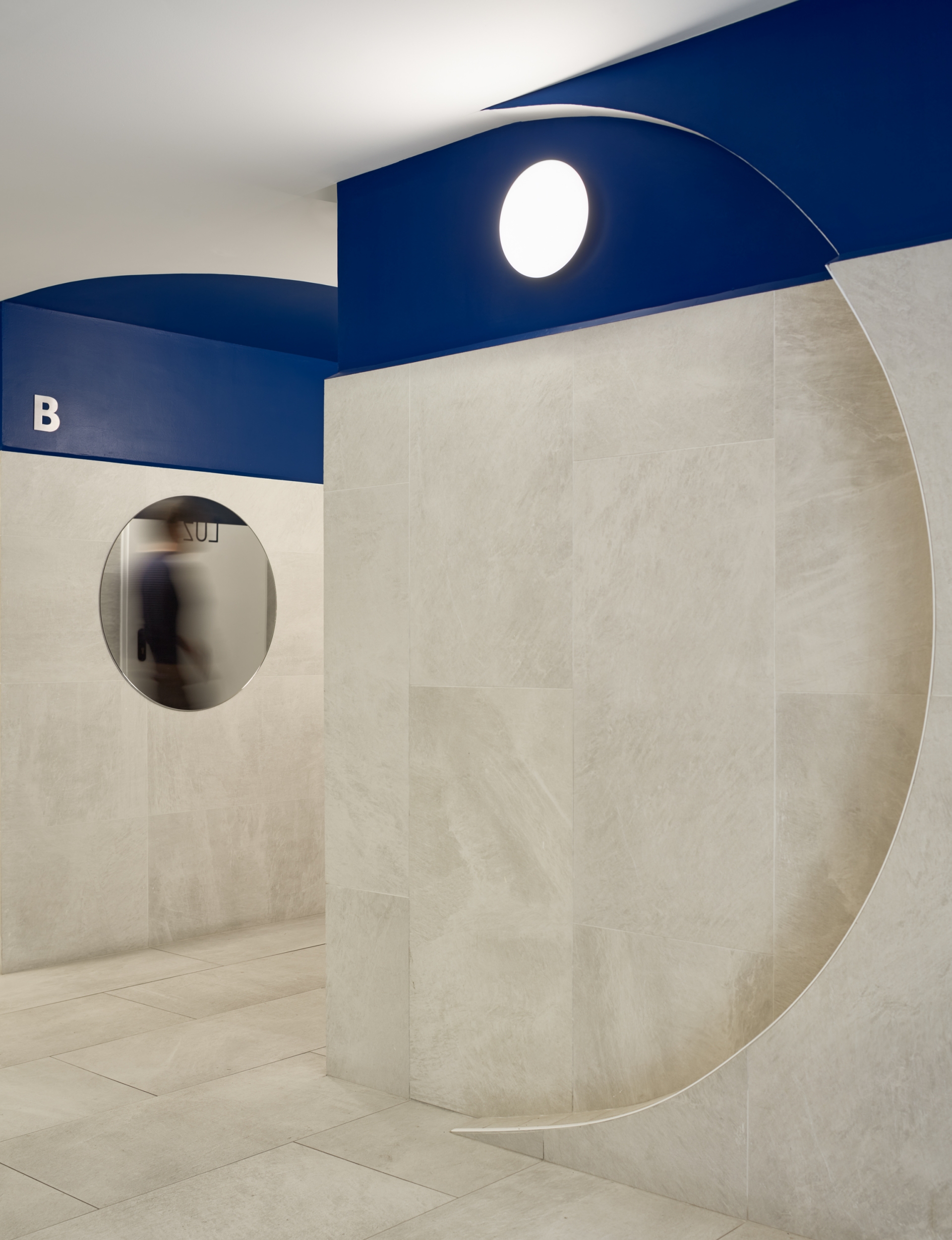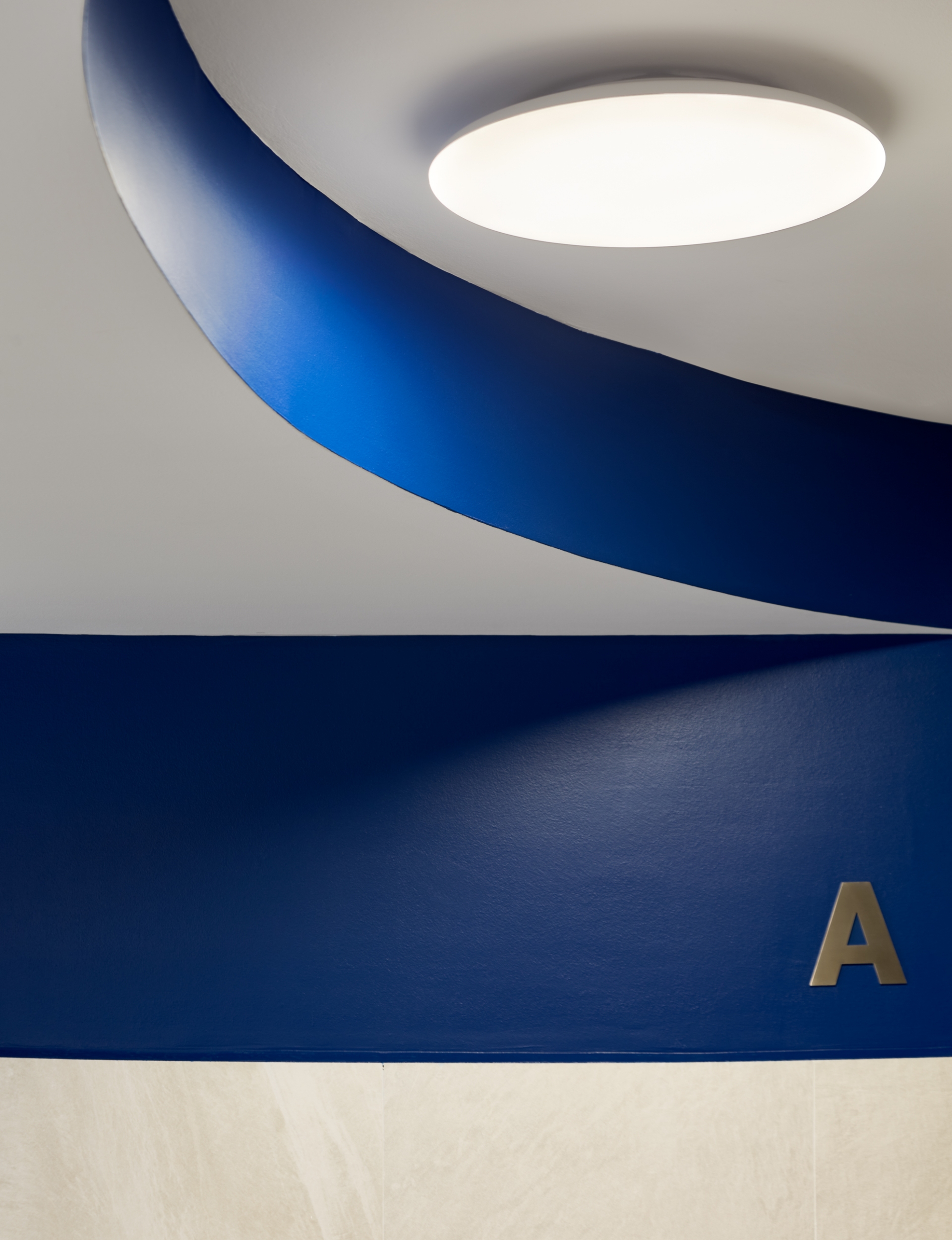 The 70's were a time of hope and revelry, of taking moral and formal risks, of forging new paths and dreams. There were demonstrations that cut the 'Avenida Diagonal', the Catalan 'Gauche Divine' had drinks in the Bocaccio, and ecologists were born, recognized and empowered. During this time, Ibiza had become the Mecca of self-styled hippies; each one composing their personal melody of hope from within. The vision was to relight this flame in the lobby once again.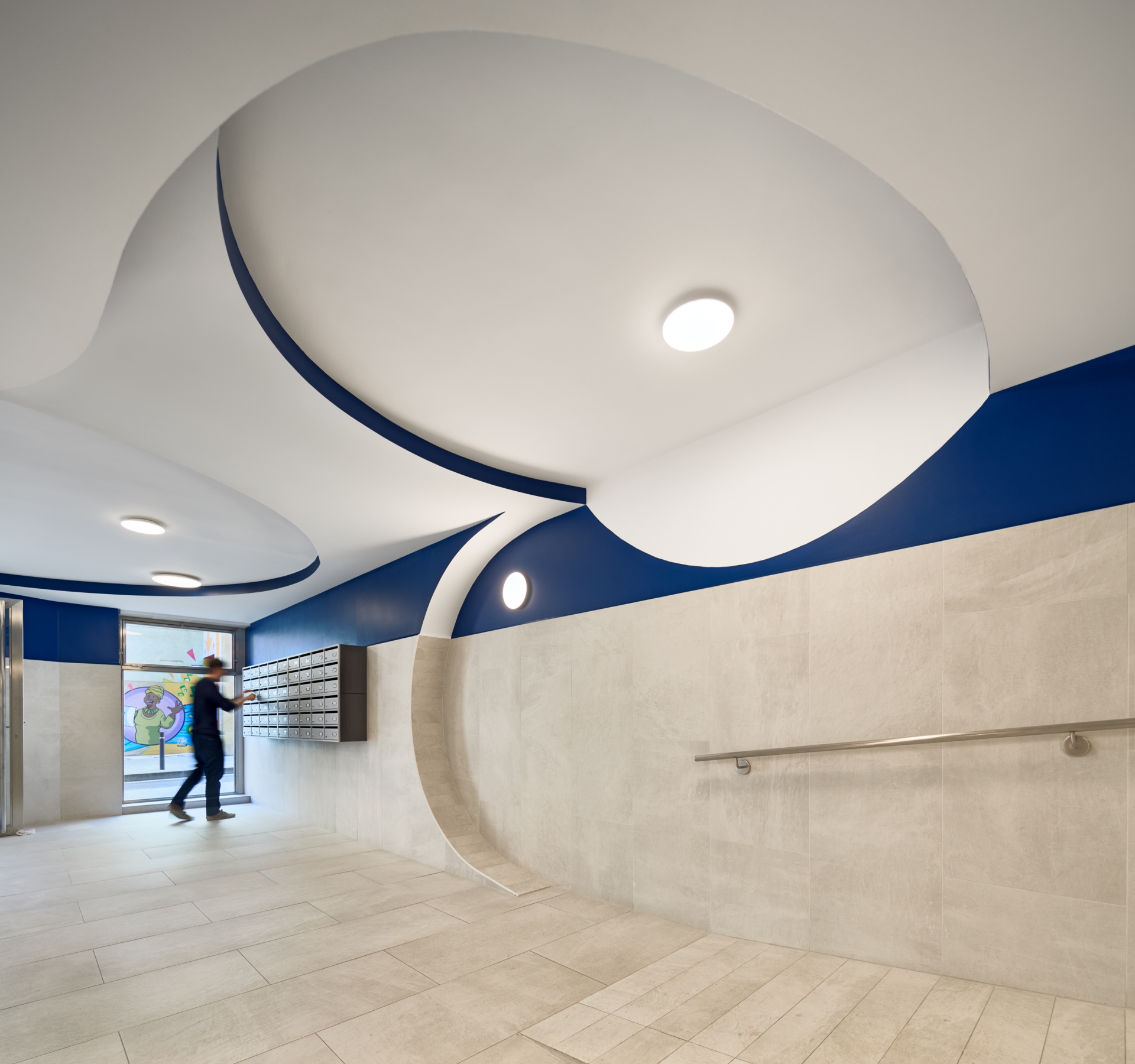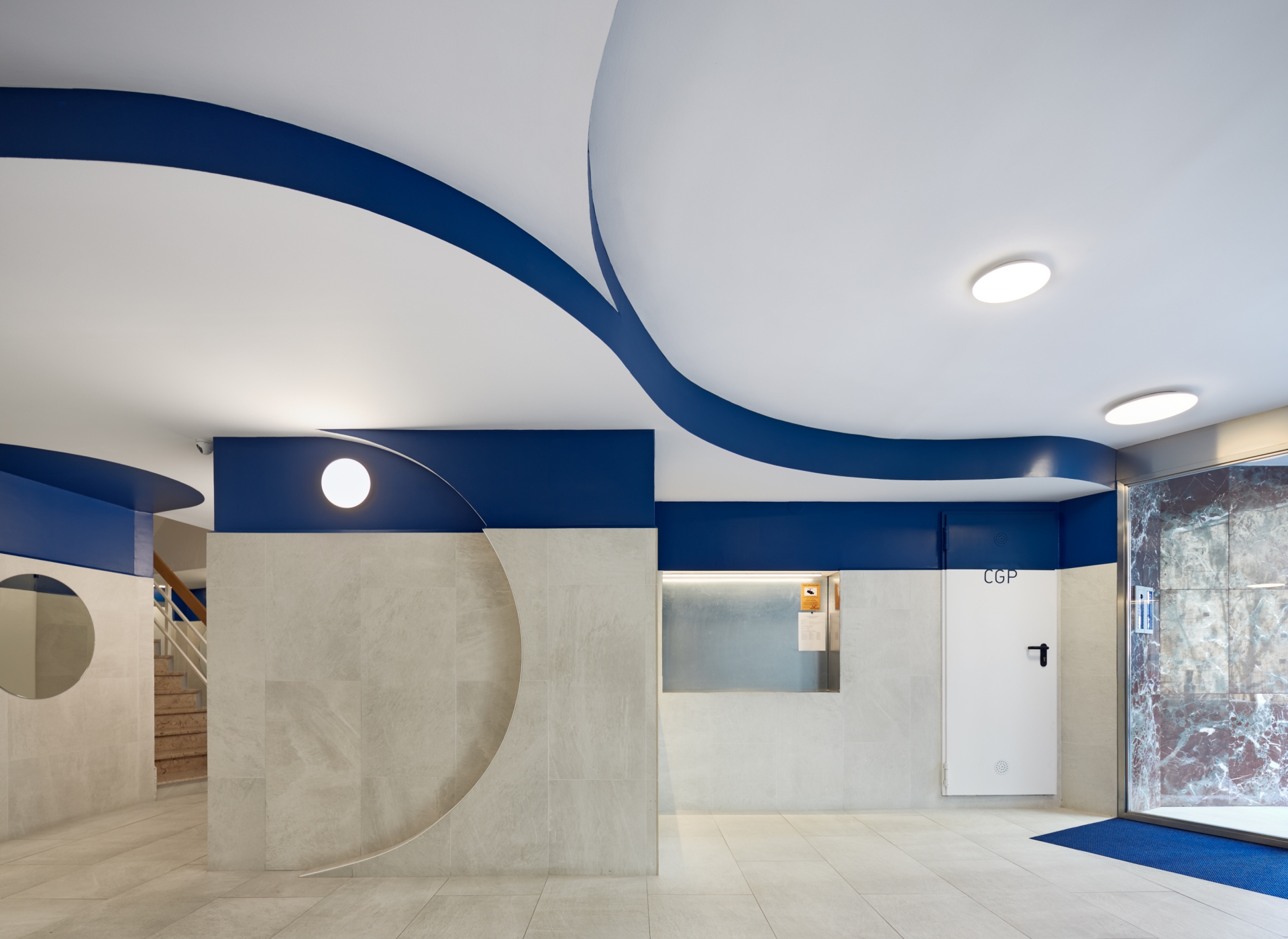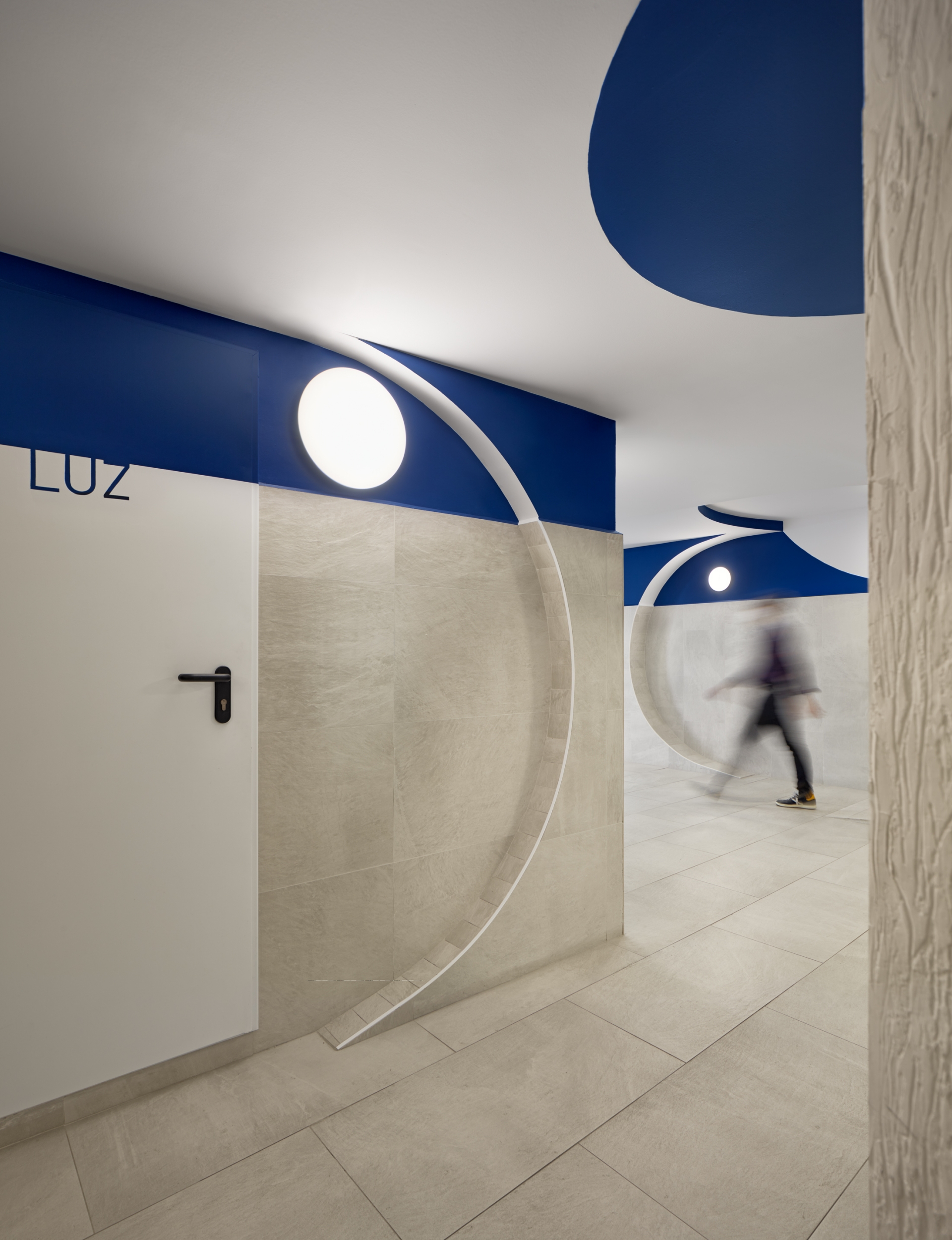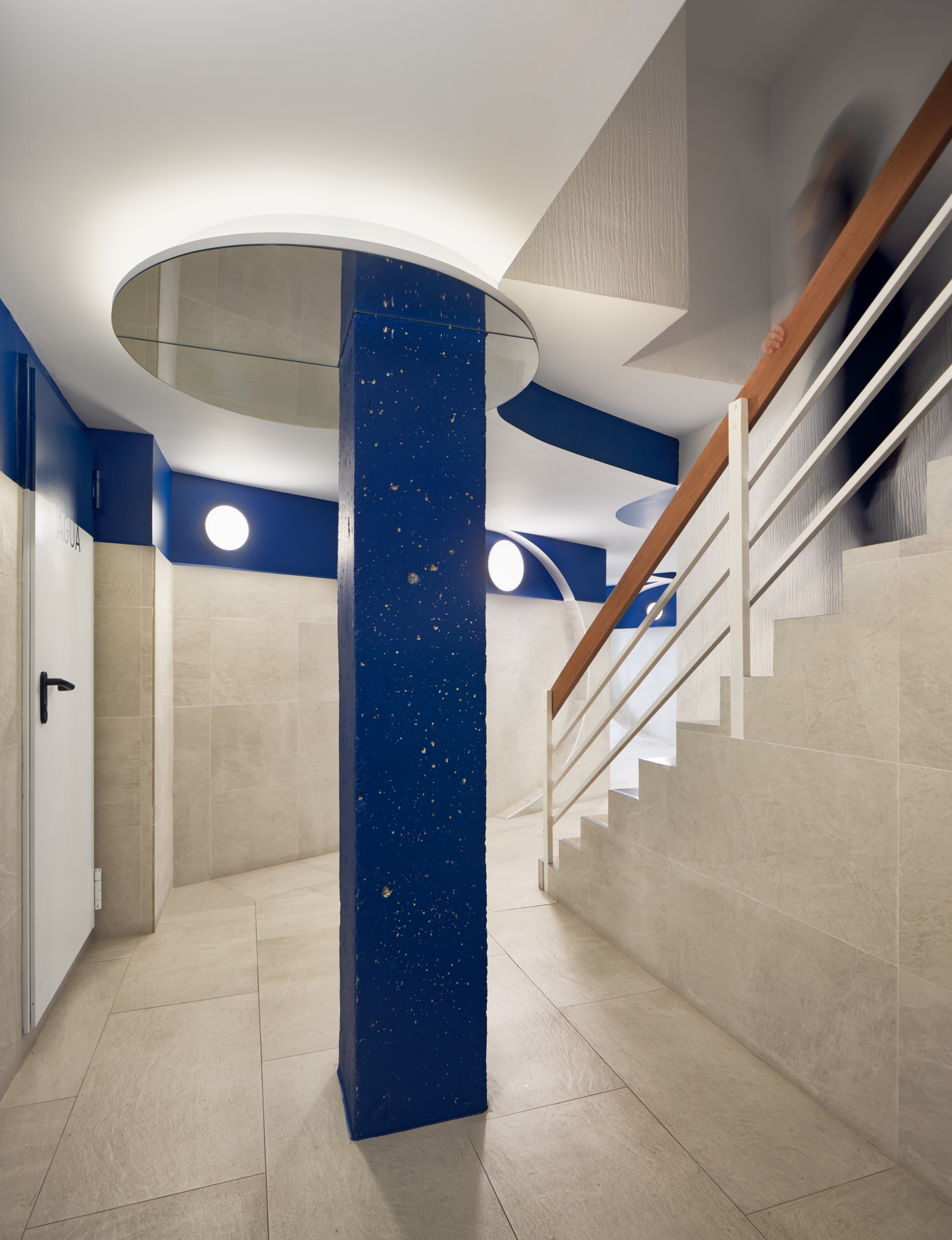 The architects' execution is through a playful use of colour and seductively curved forms to define the space, where the fluid melody of that time of youth remained stagnant. Miel Arquitectos has revived the original joviality of its sinuous curves by extending them to the walls as captains of this conquest of an interior, whose most recent inhabitants had been flies and dust. Bright white ceilings bring a fresh, crisp feel to the space and successfully highlight the timeless, navy colour that weaves through like a ribbon. Meanwhile, recesses cut out shapes in the walls as well as in the ceilings, creating a patchwork pattern that reflects the composition of a maze. As one stops and sees this exhilarating sight, it is certain that sensations will be elevated and it is a stark reminder that any interior, no matter what the size or status, can become a unique inspiration.