A dream home, that enables us to embrace the world, shelter us from external forces, enables us to bond with loved ones, rest and rejuvenate. One such residence has been created by architecture and interior design company OKHA, who have transformed a penthouse and rooftop apartment – an anodyne white new-build box status - into a 3 bedroom, open living and lounging sybaritic retreat on the living level with a chilled micro-resort type pool deck. Situated on the slopes of Table Mountain, the panoramic views are incredible, overlooking the Atlantic Ocean over downtown Cape Town's city skyline and verdant mountain vistas.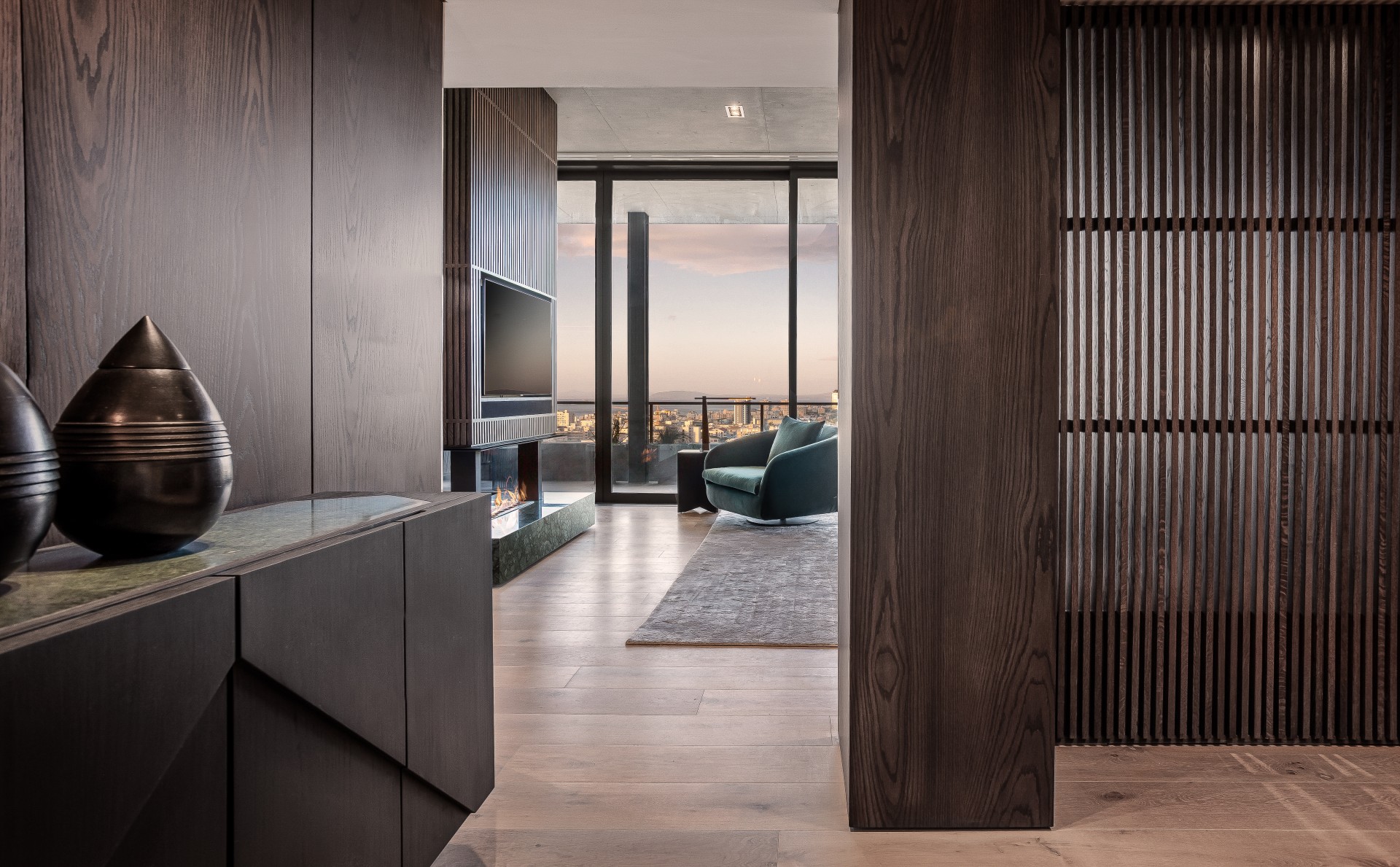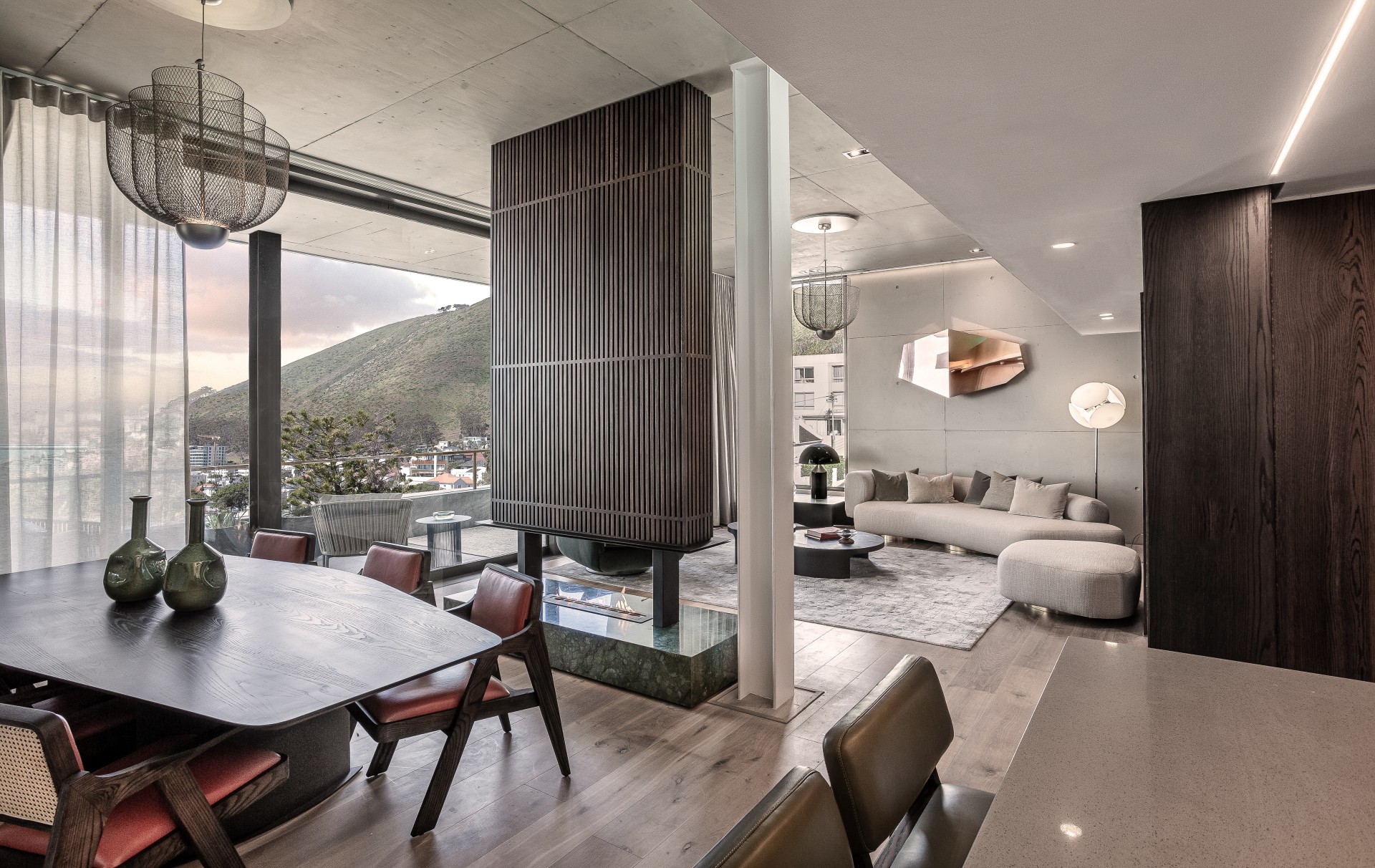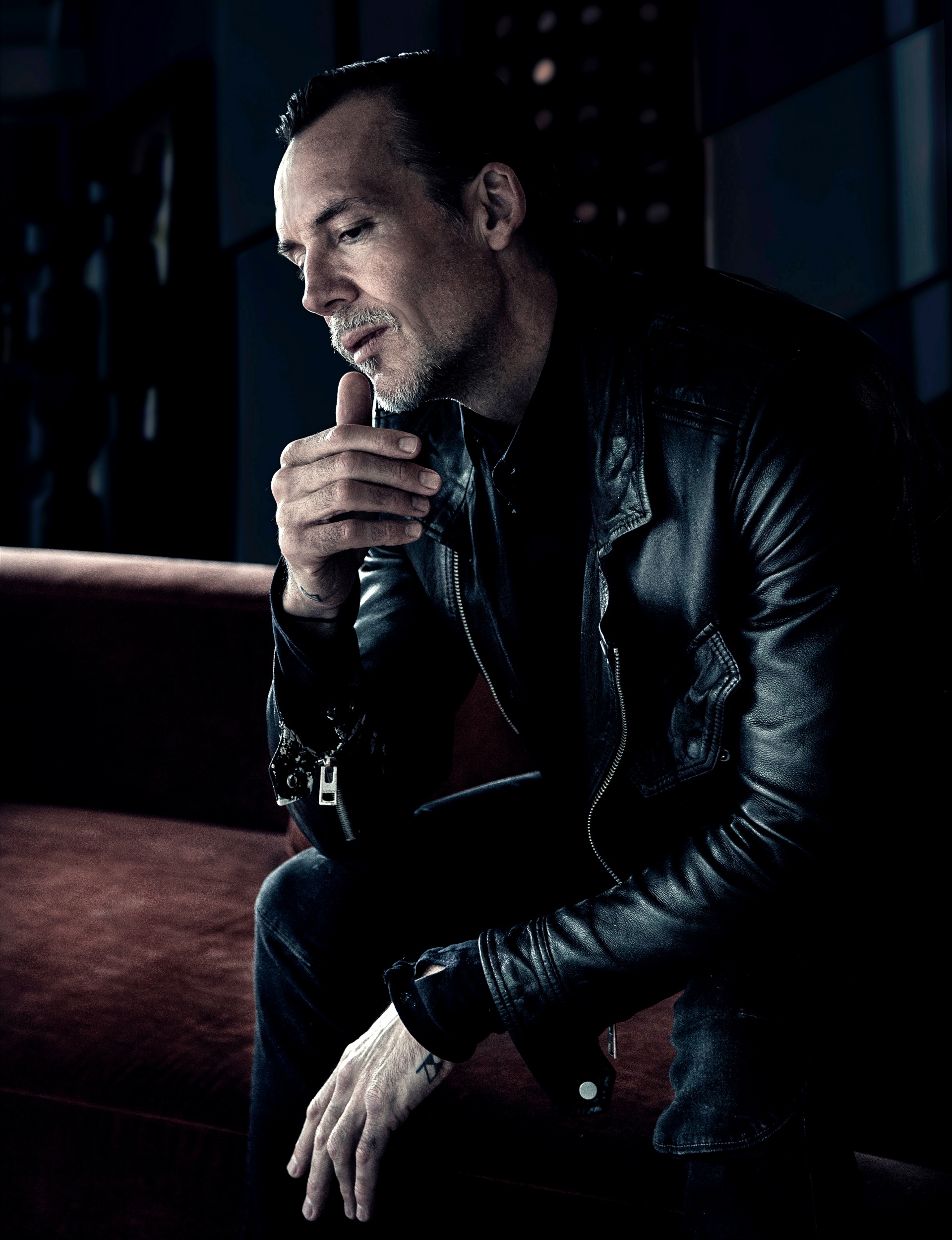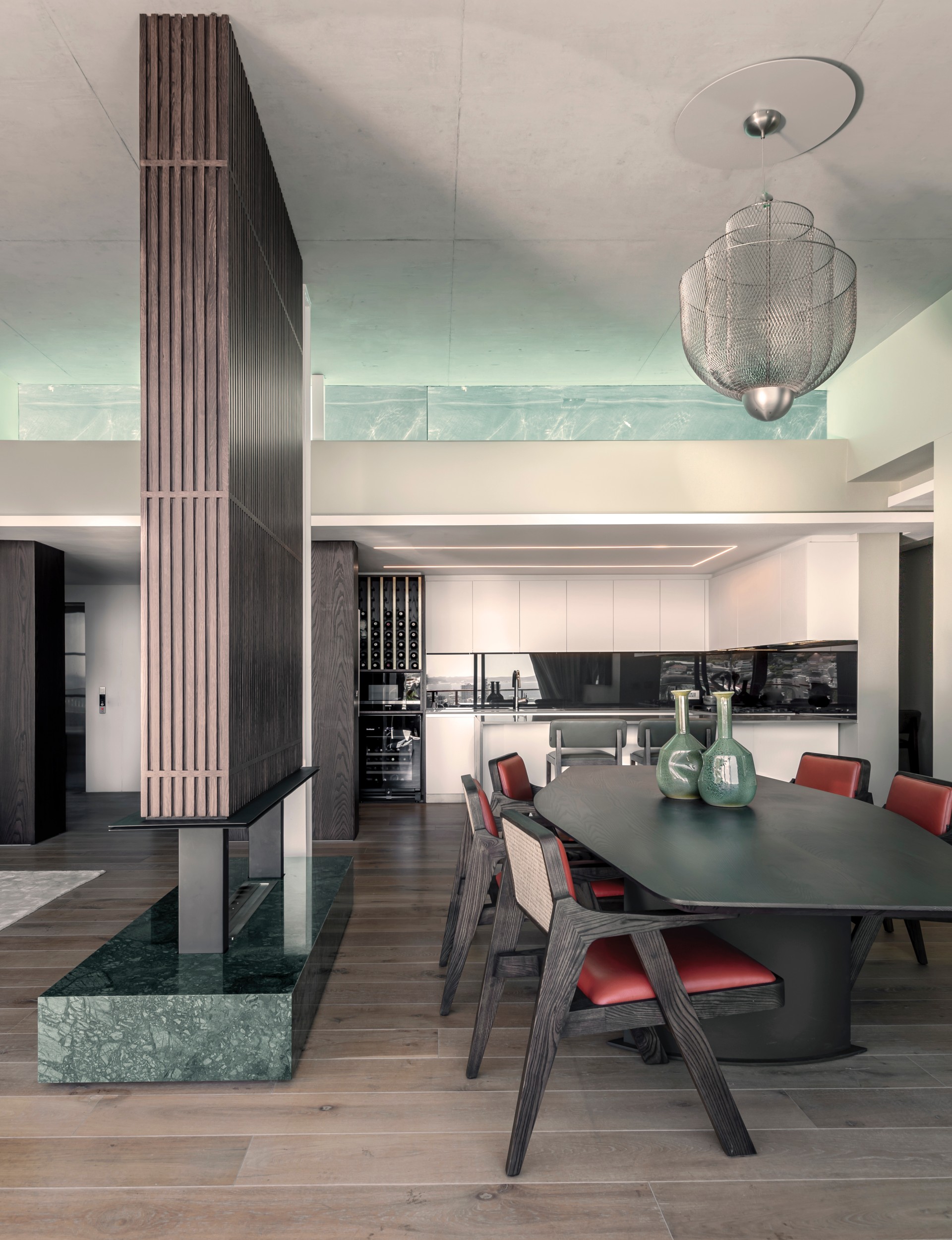 Adam Court, OKHA's creative director says he conceived a magnificent perspective that has been carefully calculated. "The palette was chosen to inspire an enveloping mood and drama, a seductive play of light and shadow, a convey a warm welcoming of intimacy that contrasted but complimented the natural elements of the spectacular exterior scenery, " he explains. On entry to the living level, Adam designed a semi opaque oak stained walnut slatted screen to create a sense of lobby-like preclusion to the anticipated view. "My intention was to craft a measured and grounding slow reveal of the interior space and views beyond – a specifically designed poise point," he comments. Many of the material finishes seen here as you enter: the walnut stained wooden screen, the Verde Guatemala marble inlay on the walnut server, the wide beam oak floor, and the sultry atmosphere are an exemplar of the aesthetic which follows on this living level.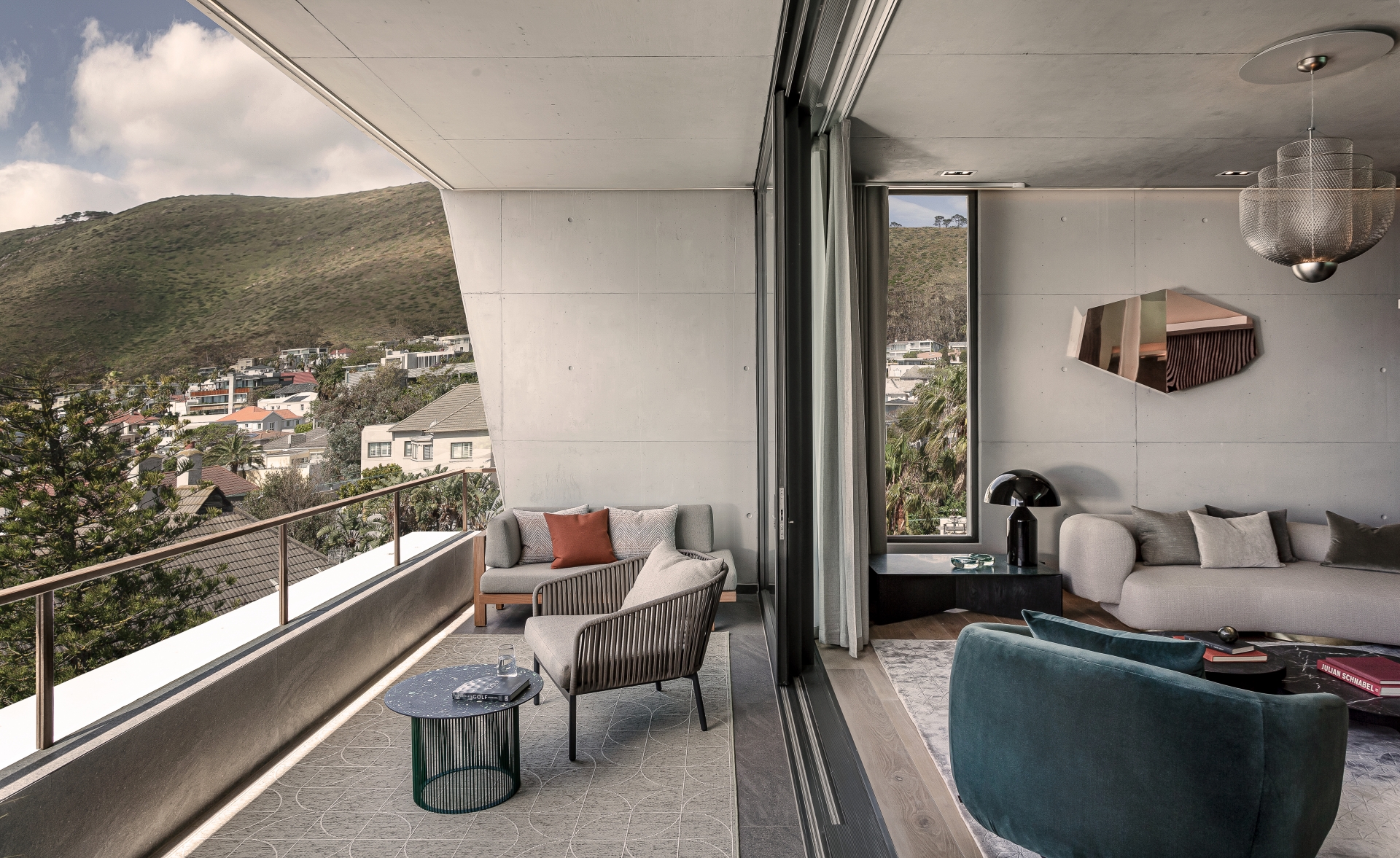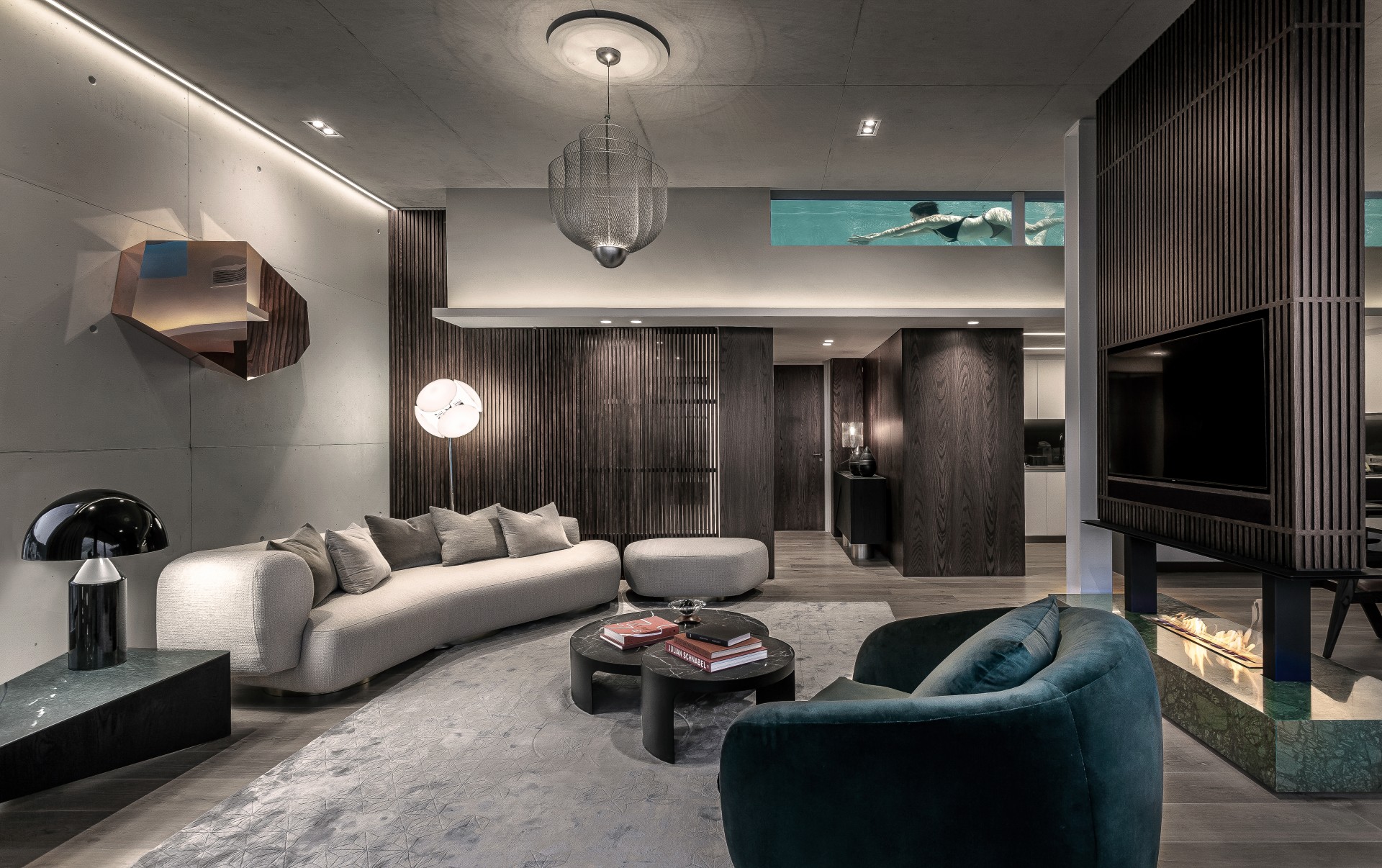 The living area faces the view and comprised of a seating and dining, separated in part by a low open fireplace clad in Verde Guatemala marble above which is a ceiling high slatted walnut screen, the same configuration as seen in the entrance. Seating is provided by a sculptural custom scaled REPOSE sofa and ottoman in almond boucle which hugs the view facing corner with curvaceous poise. Above it, a contrast in hard edged geometry, the STANDARD REFLECT MIRROR throws out prismatic reflections of compelling and curious dimension on the off shutter concrete wall. Across from the sofa, the deep organic shaped GLOOB chair in mallard green velvet provides a wonderful counterpoint of solo orientation and lavish colour. Court further elaborates, "The idea was not to create a classical balance of furniture in this space, and because the volume of the room is great, it looked more interesting to pool groups of pale forms and then off-set that arrangement with a single piece in a congruous scale but a more audacious colour."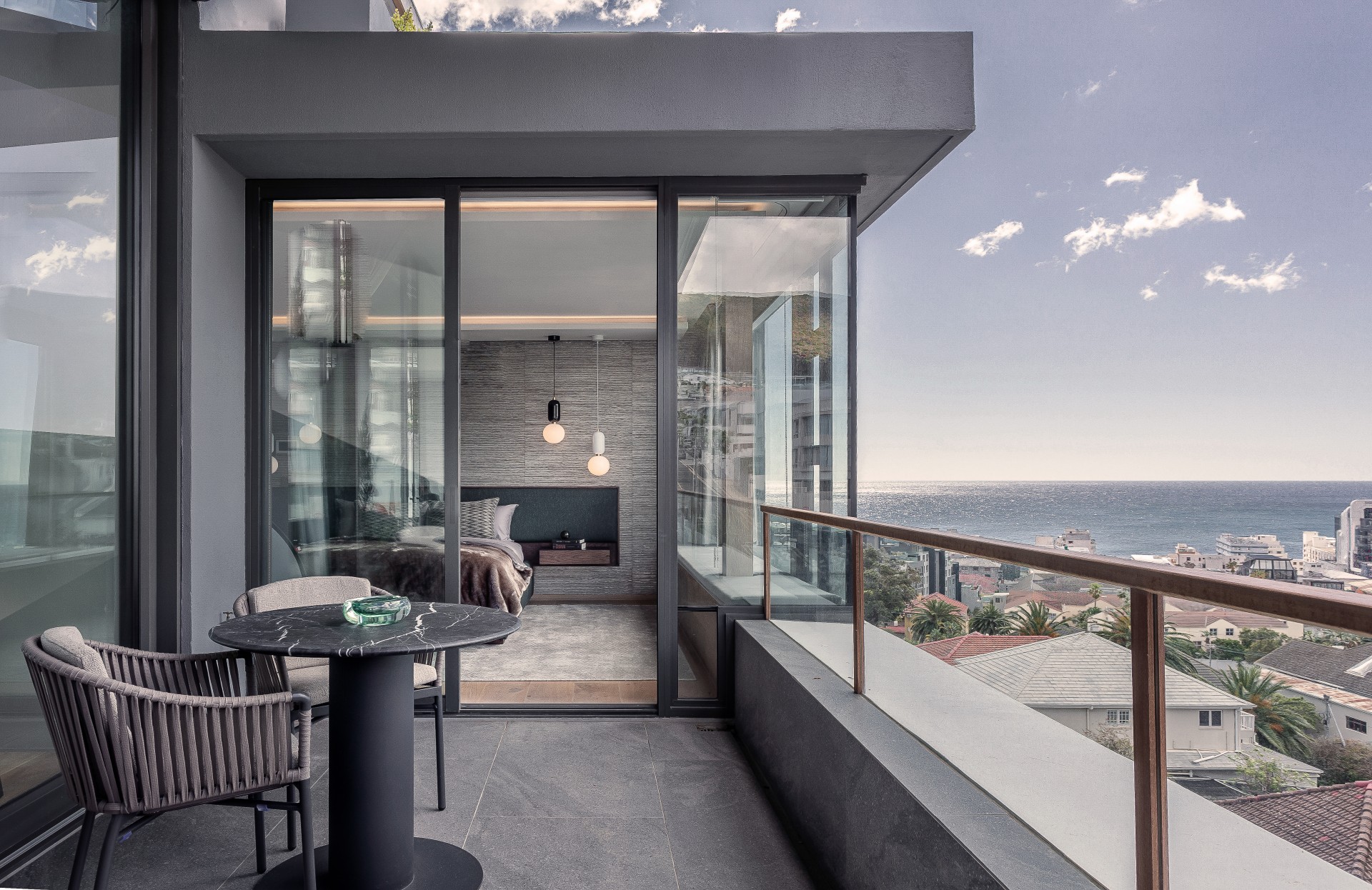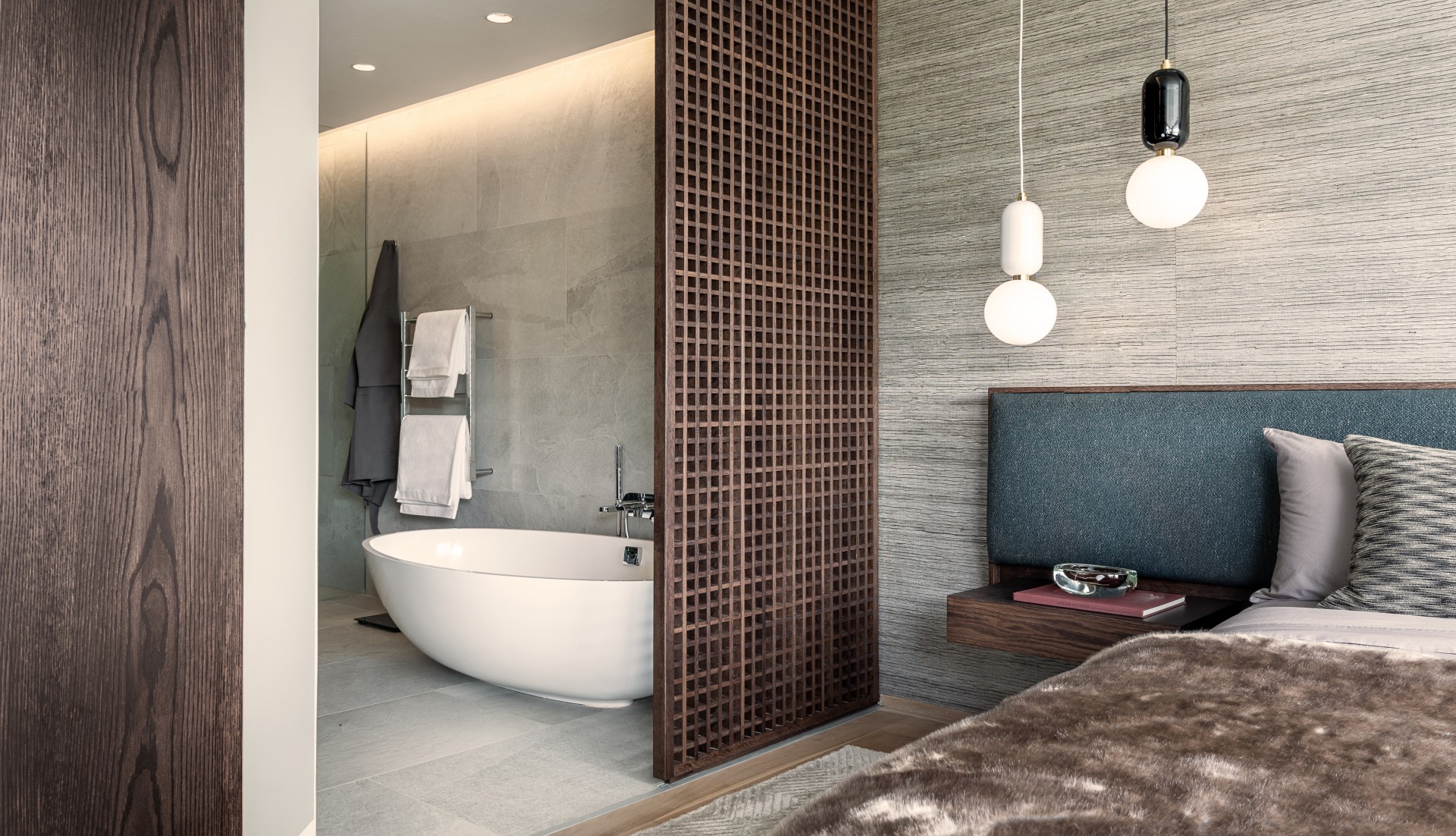 Directly adjoining outdoors is another world of bliss – an entirely composed universe of seating, lounging, dining and invites a very social approach to alfresco, much like the deck of a super yacht. But privacy is possible too, as two iroko wood pavilions with slatted pergola roofs can be shuttered via discreet roller blinds to create, even under a sunlit or starry sky, moments of personal enclosure and relaxing seclusion. Bliss.