Known for its exquisite craftsmanship in cabinetry and kitchen design, Garde Hvalsøe has unveiled a new look showroom in central Copenhagen, by Bunn Studio. Situated within a private courtyard in the København area of Copenhagen. Despite the central location, the courtyard provides a buffer from bustling city life so guests can peacefully submerge themselves into the world of Garde Hvalsøe. The building was originally built as a car factory that later became a photography printing studio. When Garde Hvalsøe moved into the space, it had already been stripped of its original interior and historical details.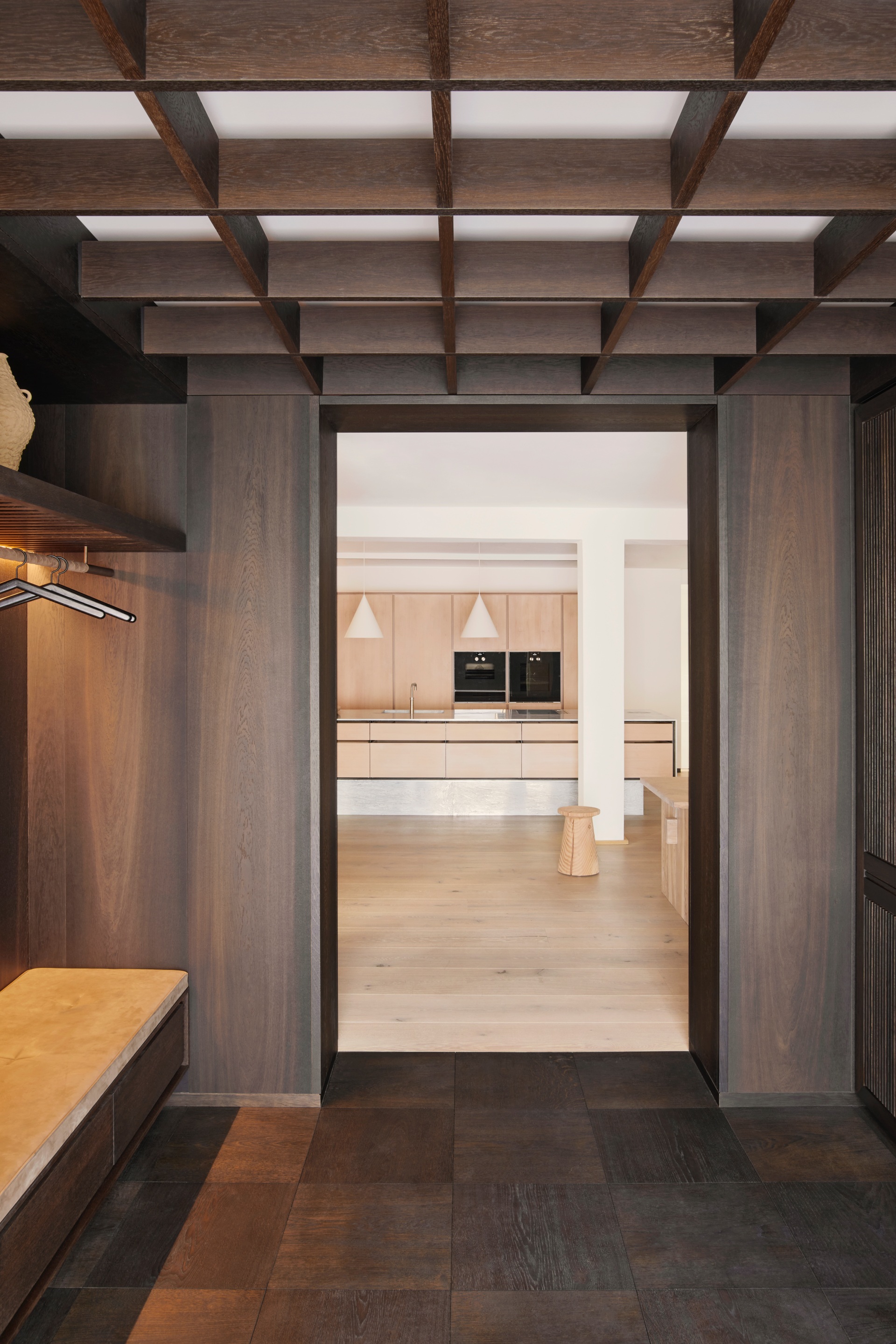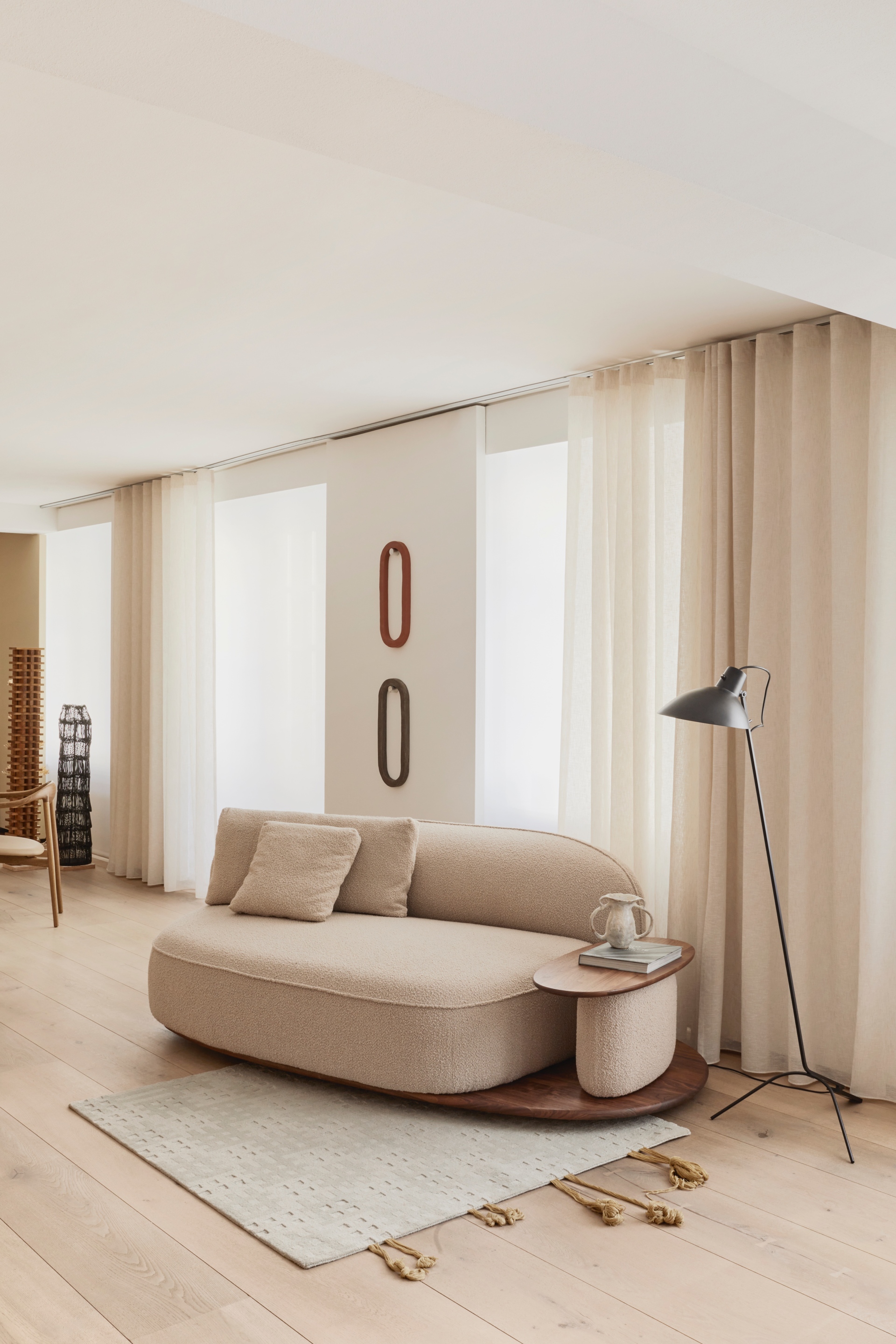 Working with this blank canvas has allowed Garde Hvalsøe to conceive its own brand universe and the brief to Bunn Studio was to transform the space into a welcoming showroom with an intentional feel, where clients can experience the breadth of the Garde Hvalsøe product range in a flexible layout. The showroom invites visitors to explore and experience materials, structures and colour in a wide range of designs, from handcrafted kitchens and pantries to luxury walk-in closets, including an exclusive wine display and other bespoke cabinetry solutions.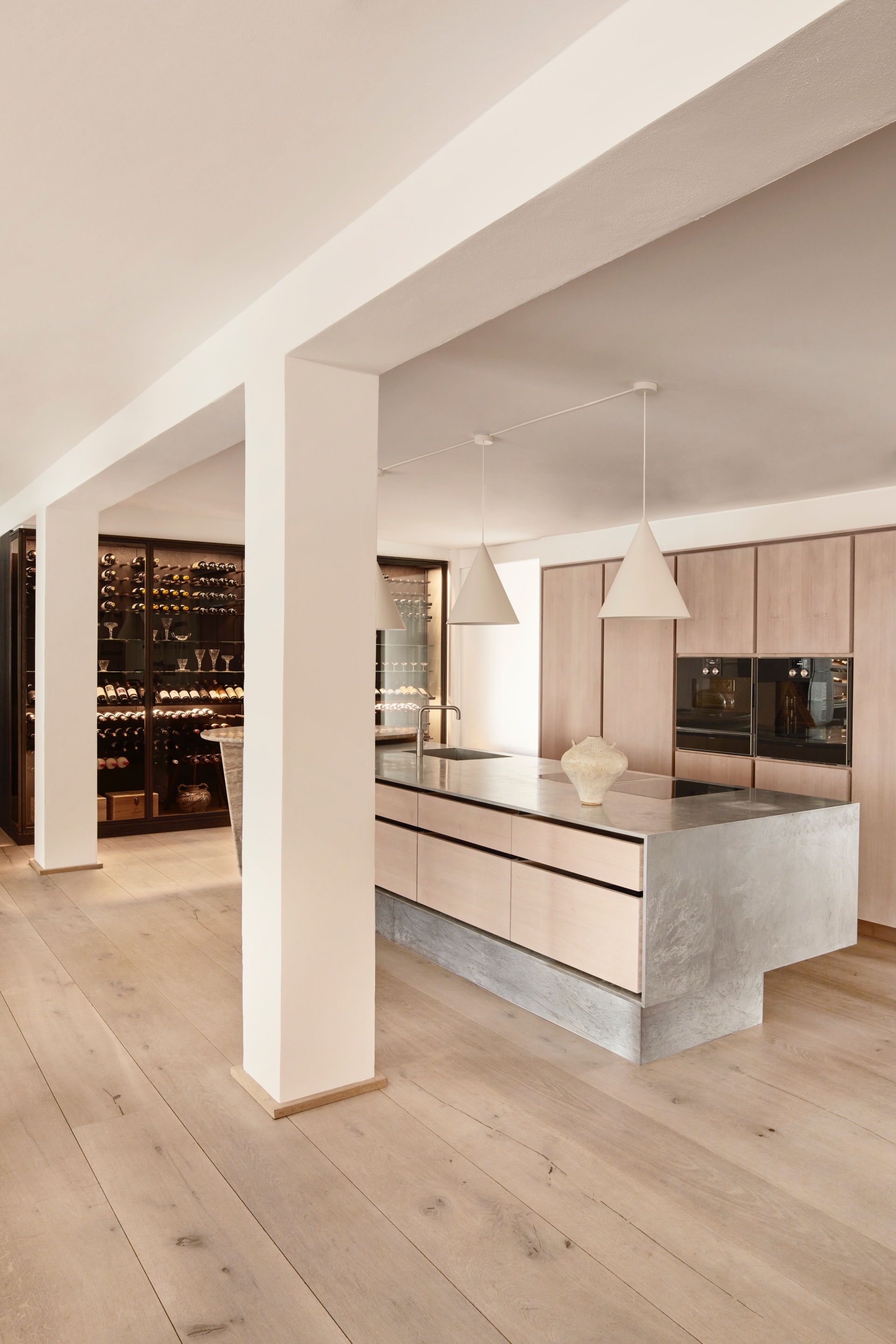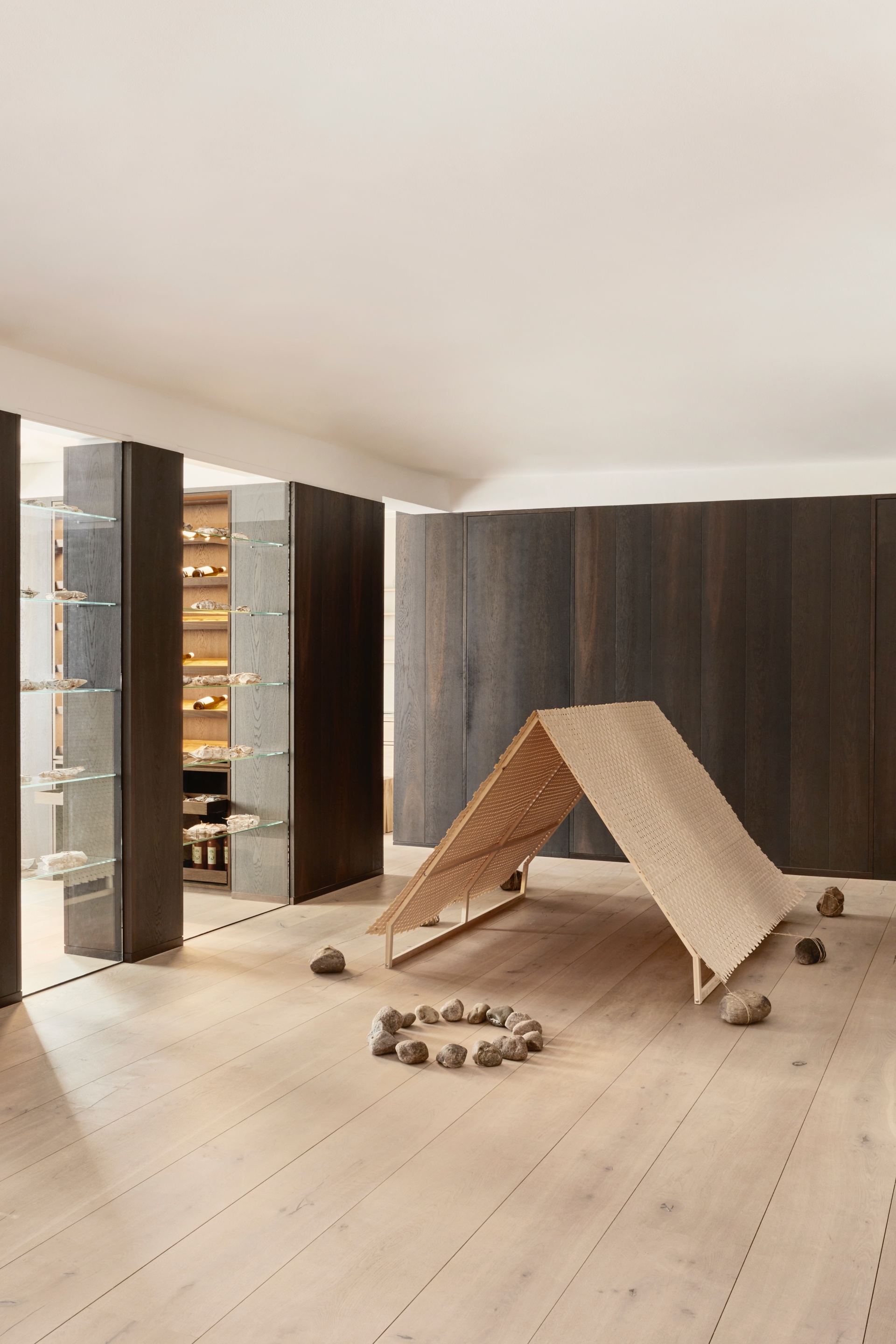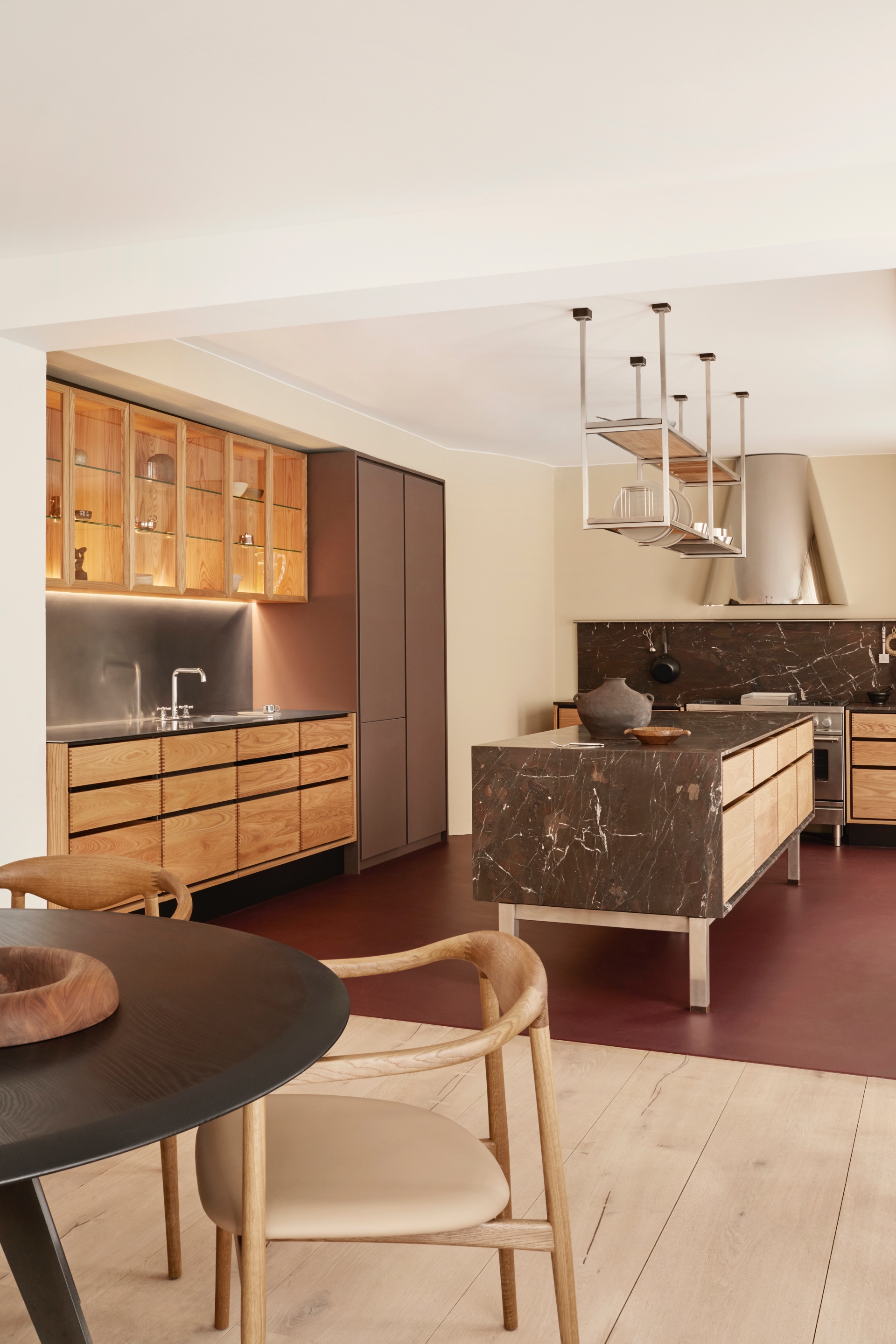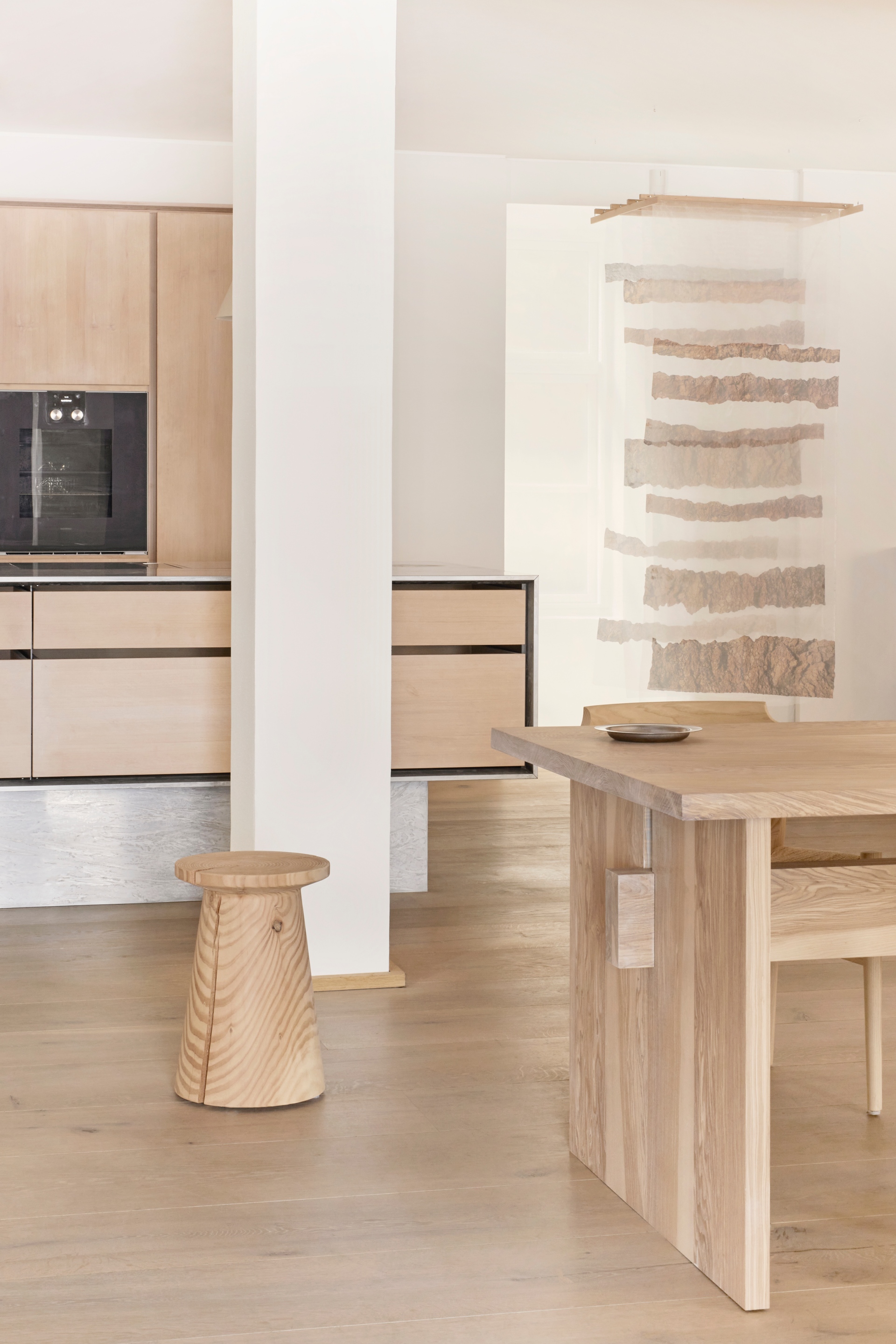 The starting brief that Garde Hvalsøe gave to Bunn Studio allowed for even greater creative freedom compared to the Aarhus showroom and the brand welcomed Bunn's proposal to mix materials and colour, alongside the introduction of organic shapes in the form of the Merge Table and the Flagline Bed both designed by Bunn Studio for Garde Hvalsøe. As a result, the showroom design is understated, yet impactful, while celebrating the Garde Hvalsøe philosophy of high quality craftsmanship. Commenting on the design inspiration behind the project, Marcus Hannibal from Bunn Studio says: "Our aspiration for this project was to push the context of the Garde Hvalsøe kitchen by elevating the inspiration behind each style, showcasing the vast array of design options selected by their international clientele. We felt it was important to illustrate the high level of customisation and attention to detail you can expect from Garde Hvalsøe. By taking the current kitchen models and highlighting the craftsmanship and materials involved, which make the kitchens so special."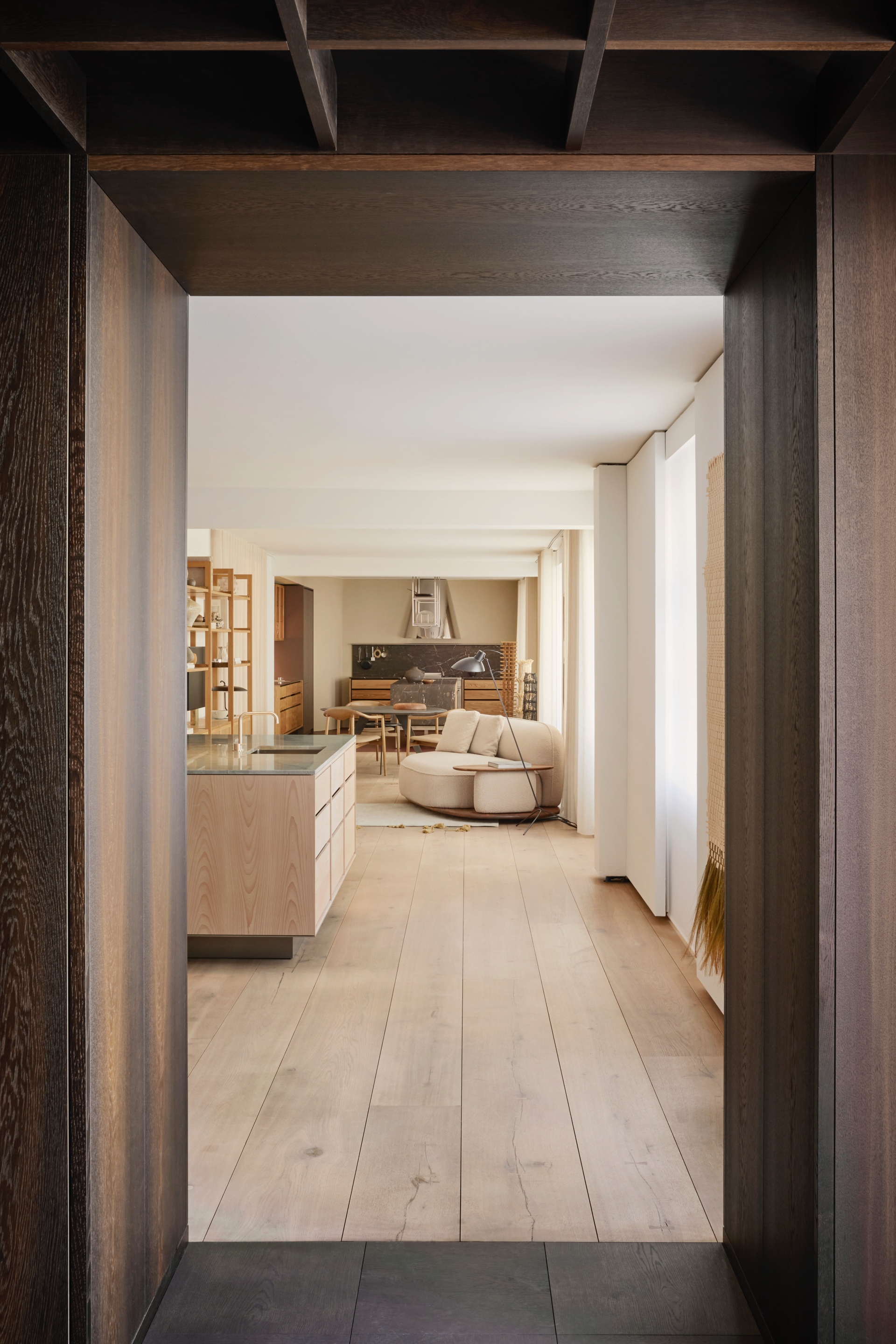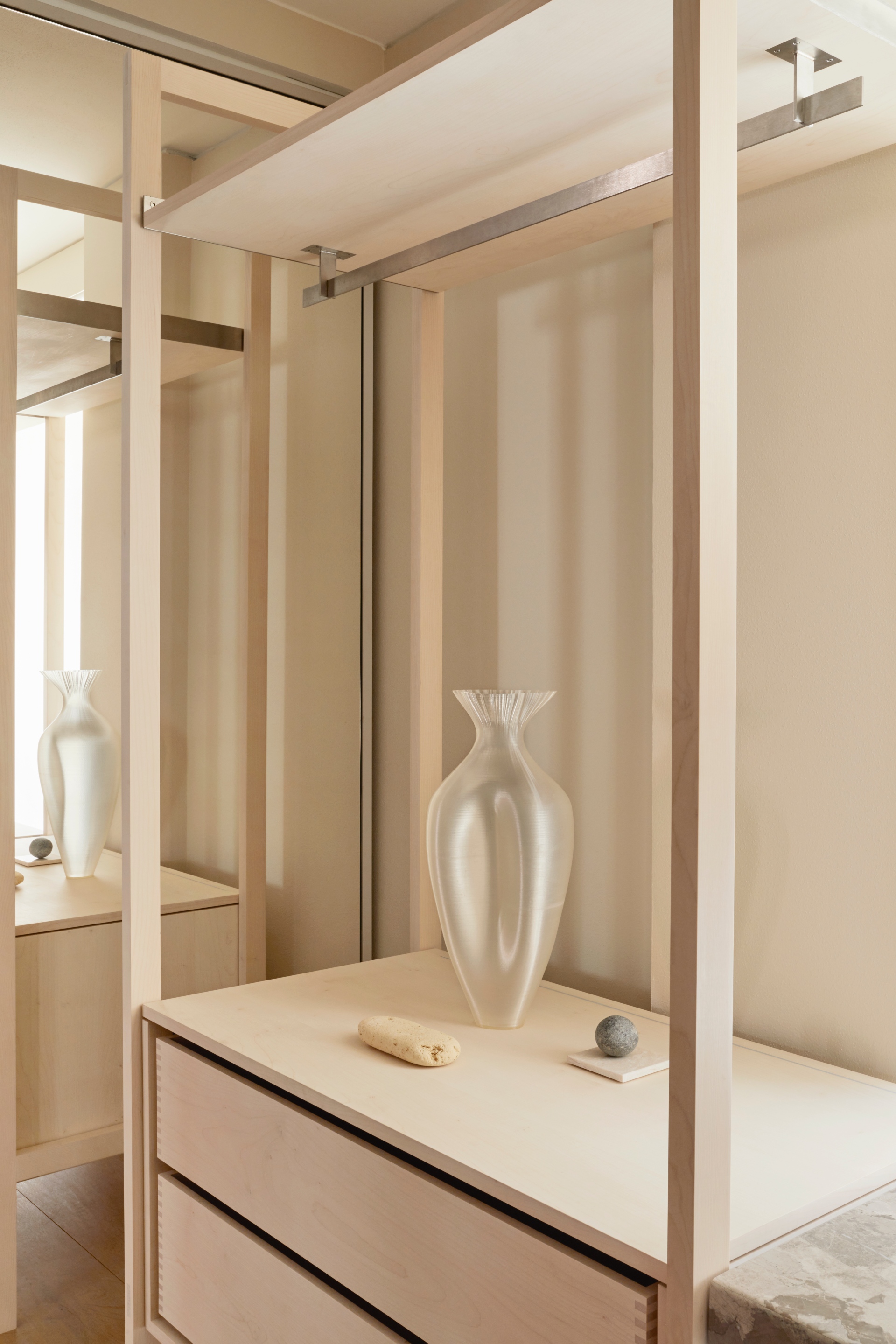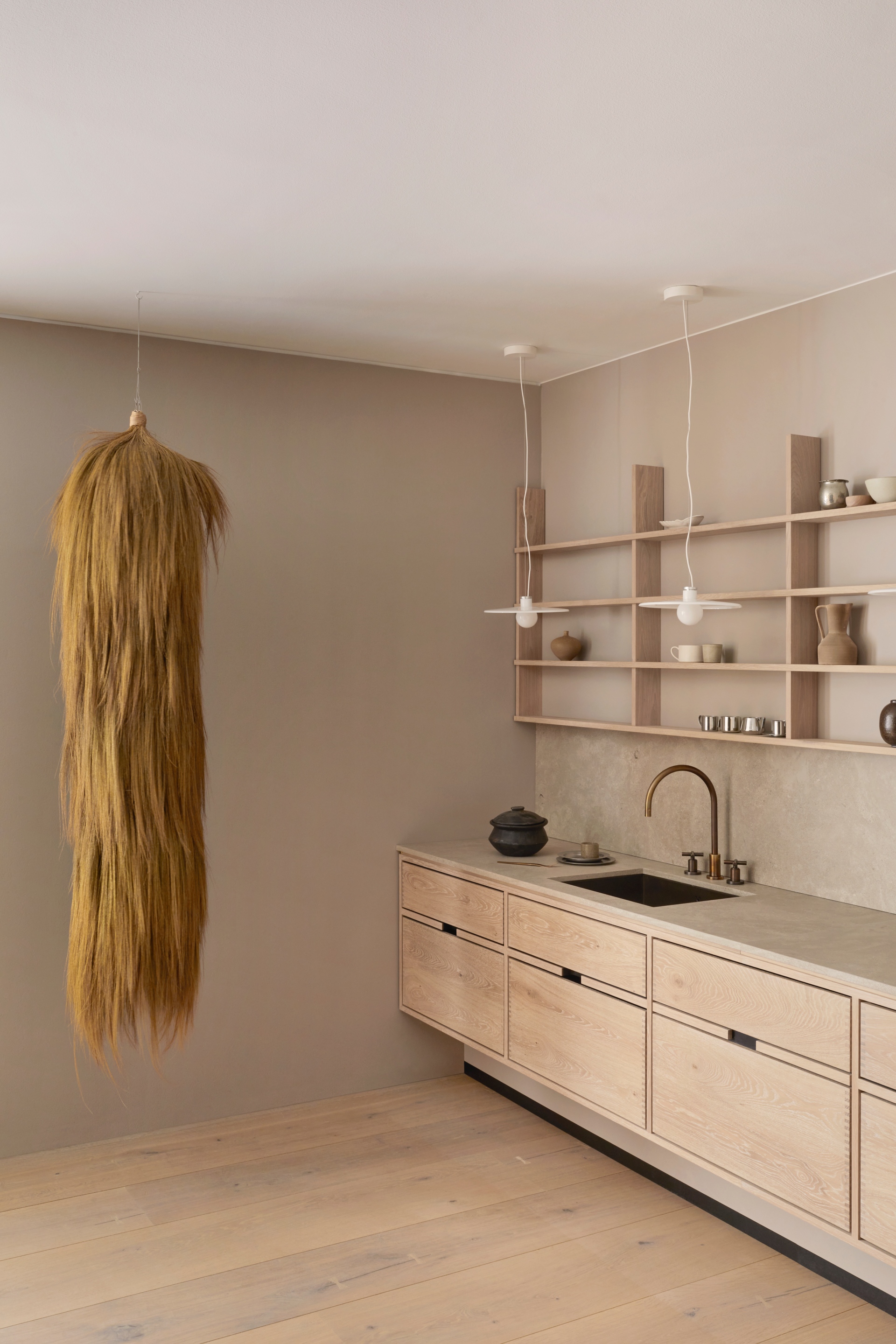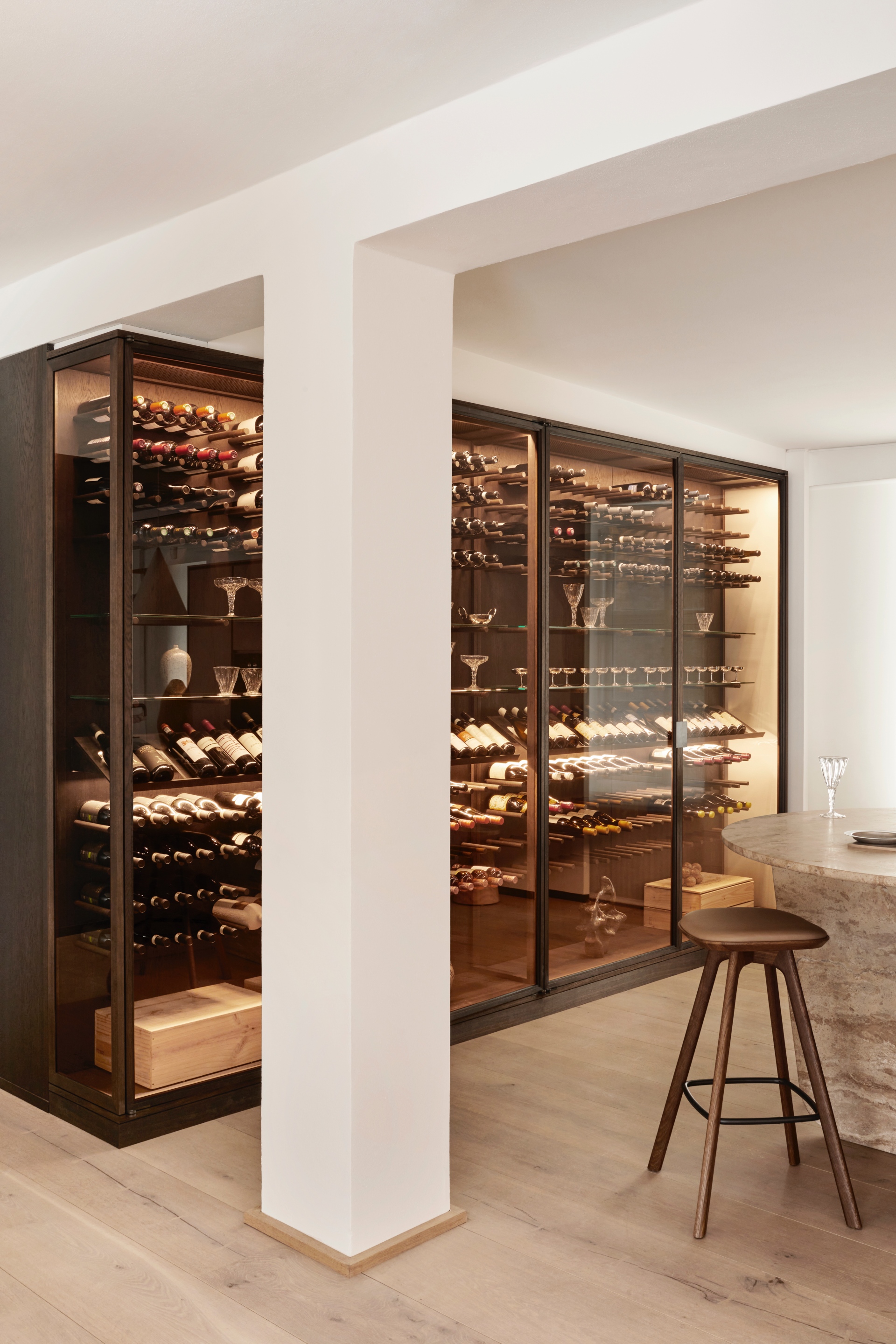 The redesign also sees many of Garde Hvalsøes' original furniture pieces reused and repurposed instead of unnecessarily manufacturing new pieces. Studio David Thulstrup's earlier design of smoked oak wall cladding has been retained, while several design elements from the Aarhus showroom, also designed by Bunn Studio, have been carried across to the Copenhagen space to provide design continuity for the brand. For the first time, the new showroom also introduces beech wood to its selection of materials. Beech is widely available in Denmark but has often been overlooked as internationally it can be associated with mass-produced furniture. Garde Hvalsøe wanted to rehabilitate Beech to show its clients what a hard-wearing local material it is. The extra hard surface of beech wood resists chipping and gouging better than many other woods, which makes it ideal for durable furniture pieces in high traffic areas such as kitchens.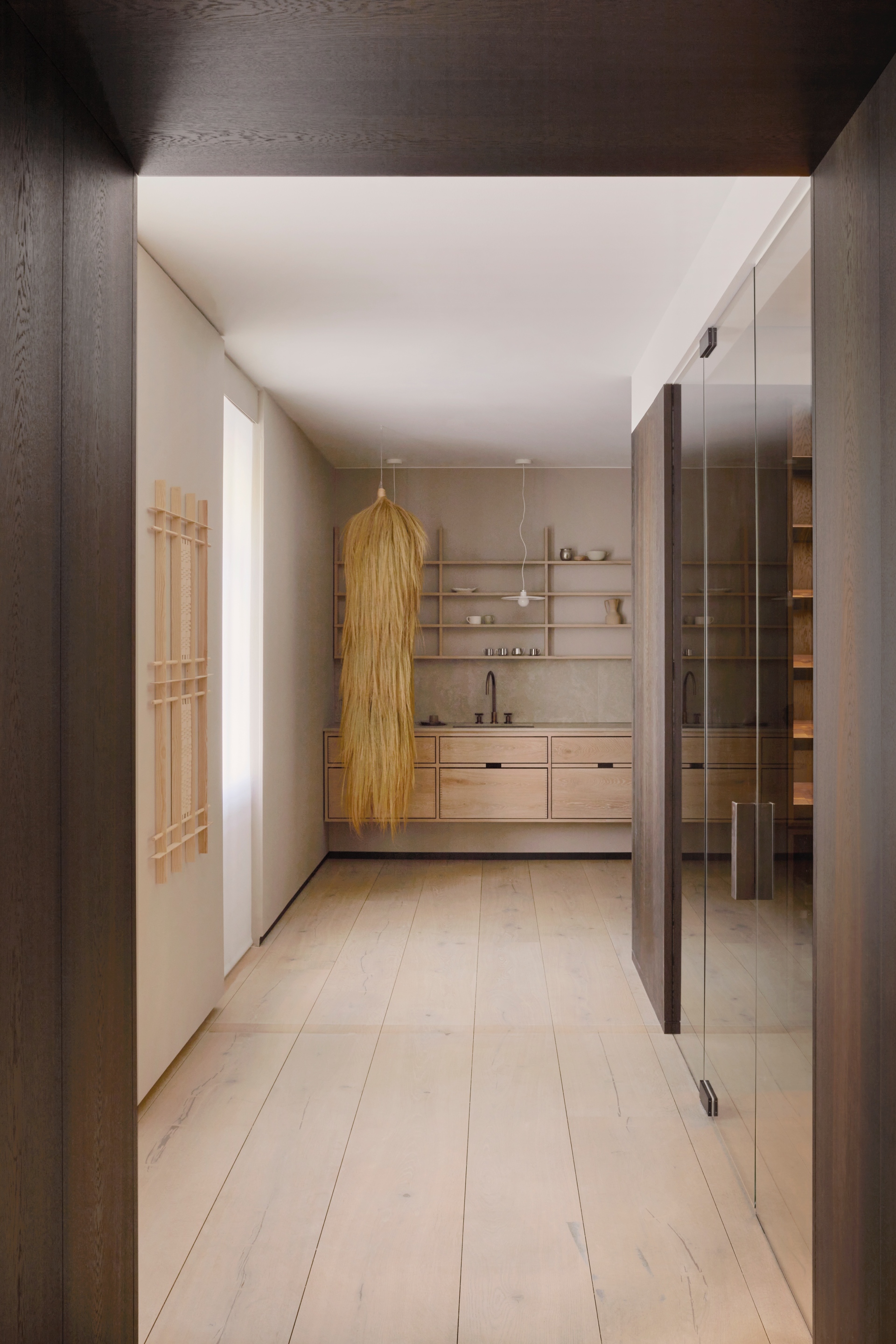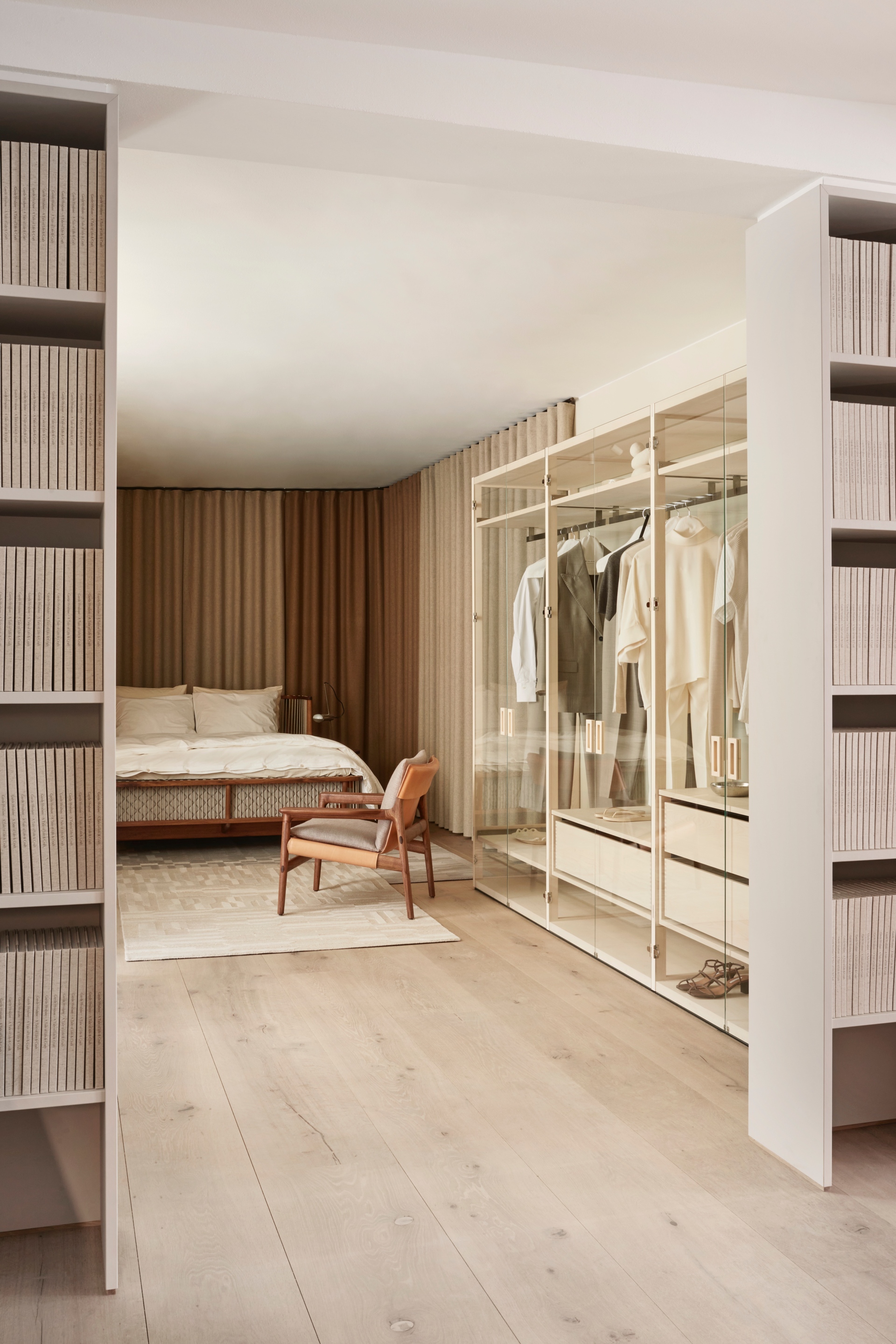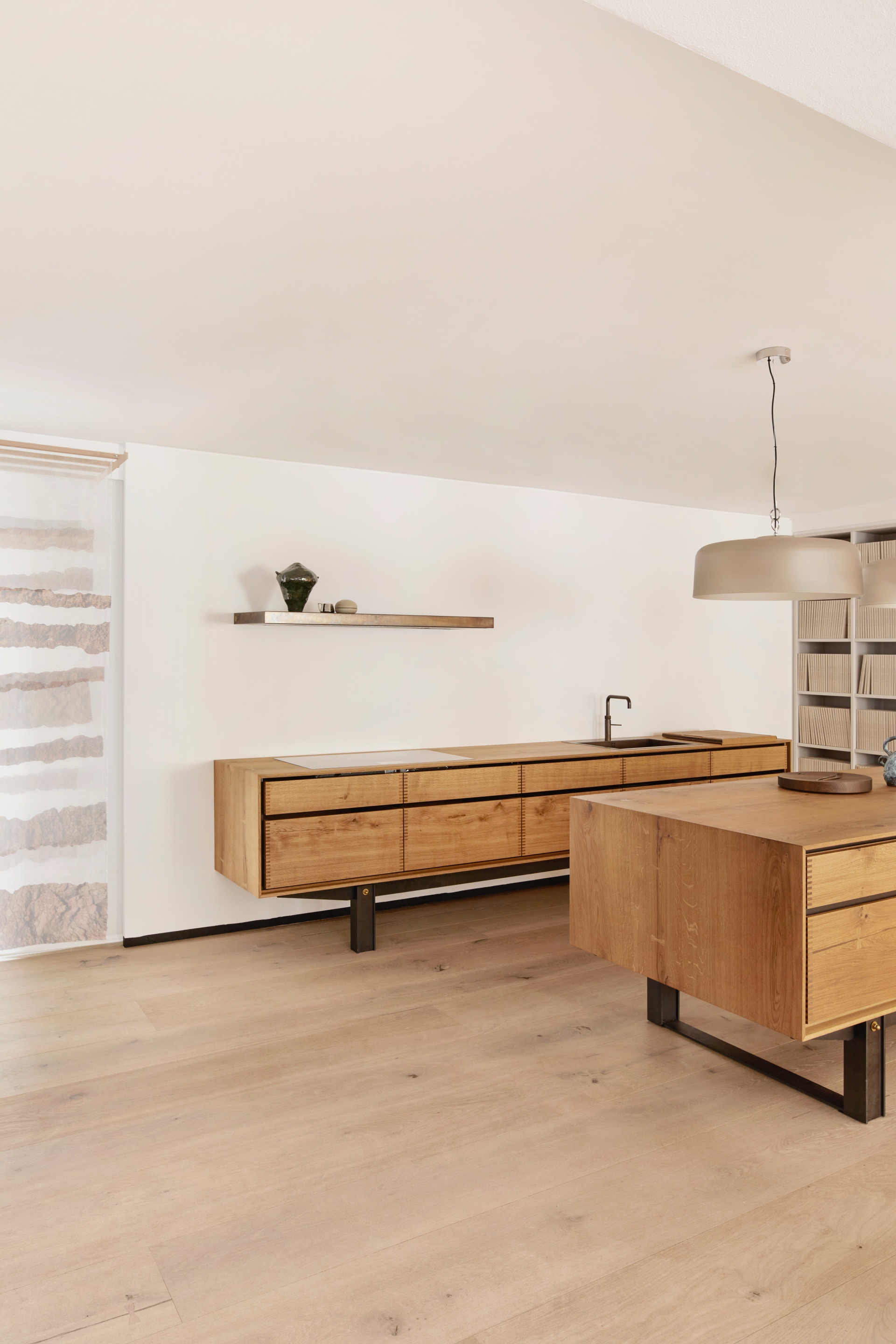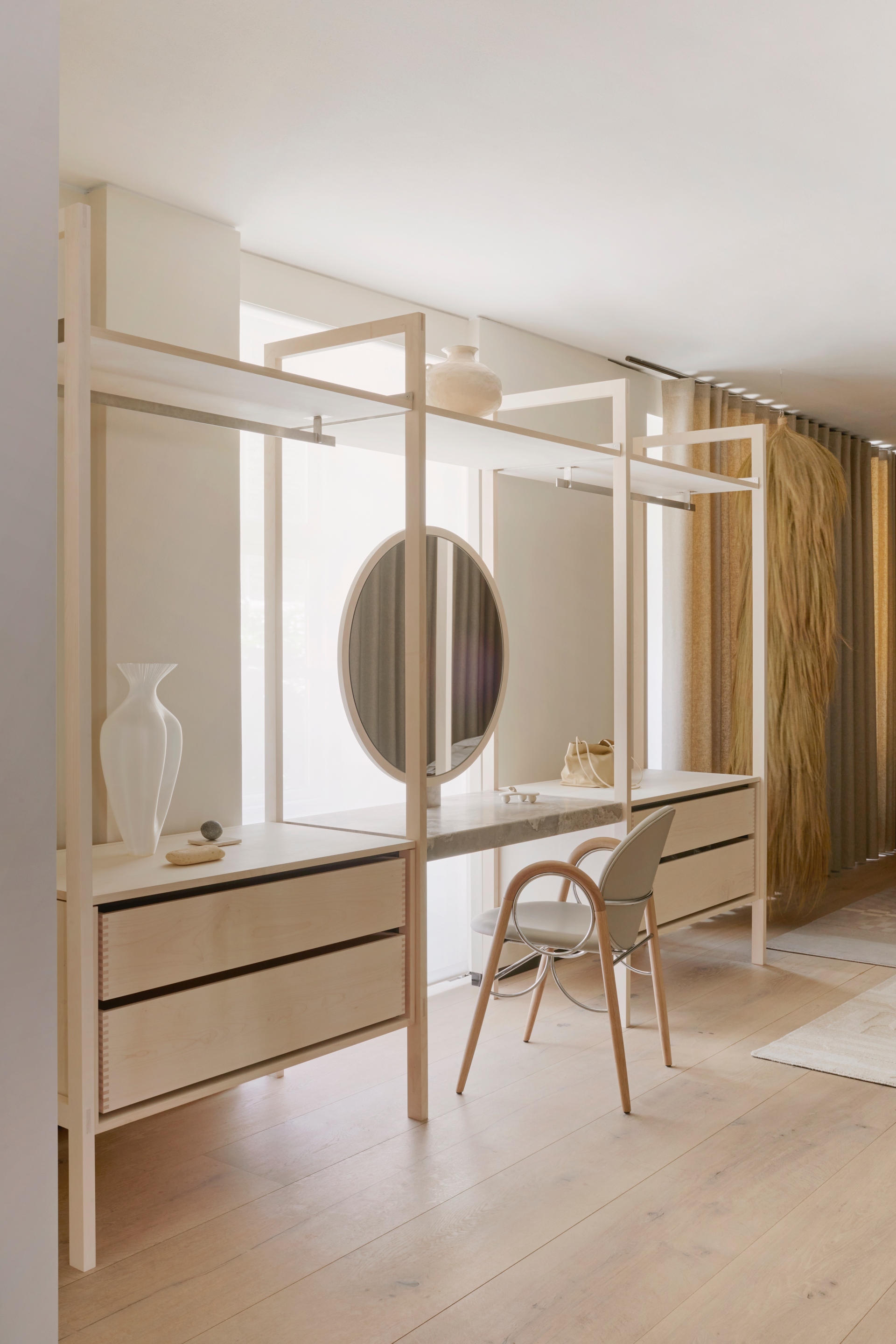 Commenting on the new look showroom, Søren Hvalsøe Garde, founder of Garde Hvalsøe says: "We wanted to keep the concept of portraying the kitchen at the forefront; while showcasing our wide range of additional interior solutions – such as walk-in/bedroom area, bespoke pantry and wine storage. Each room has its own look and feel, with Garde Hvalsøe's signature furniture also featuring, which allows visitors to visualise the endless style possibilities within the collections."