This unique café in Voronezh, Russia, embodies "the essence of a doughnut". Through velvety lilac walls and curved squidgy looking furniture reminiscent of dough, this indulgent interior is a literal feast for the stomach and the eyes. Named Café Krujok, after a round doughnut, the delicious space specialises in breakfasts and coffee, and filled with inspiration – airy shapes, gooey glaze and creamy forms absorb its patrons, while crumpled furniture sits on contrast to its grey concrete surroundings. Conceived by architect Eduard Eremchuk and designer Katy Pititskaya, the creators share, "the goal was to create an ambience so each guest could dream their own dream in the world of pastry."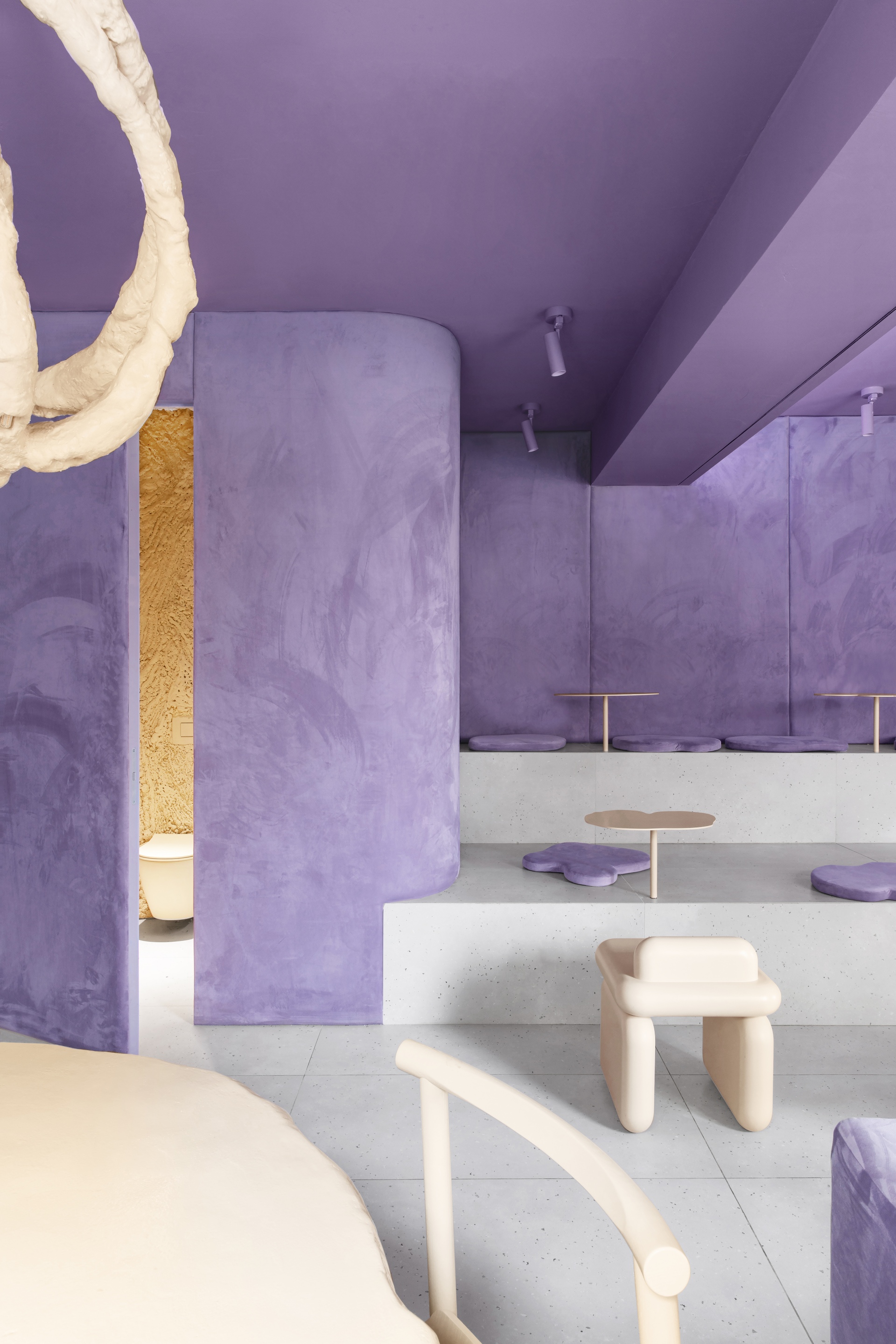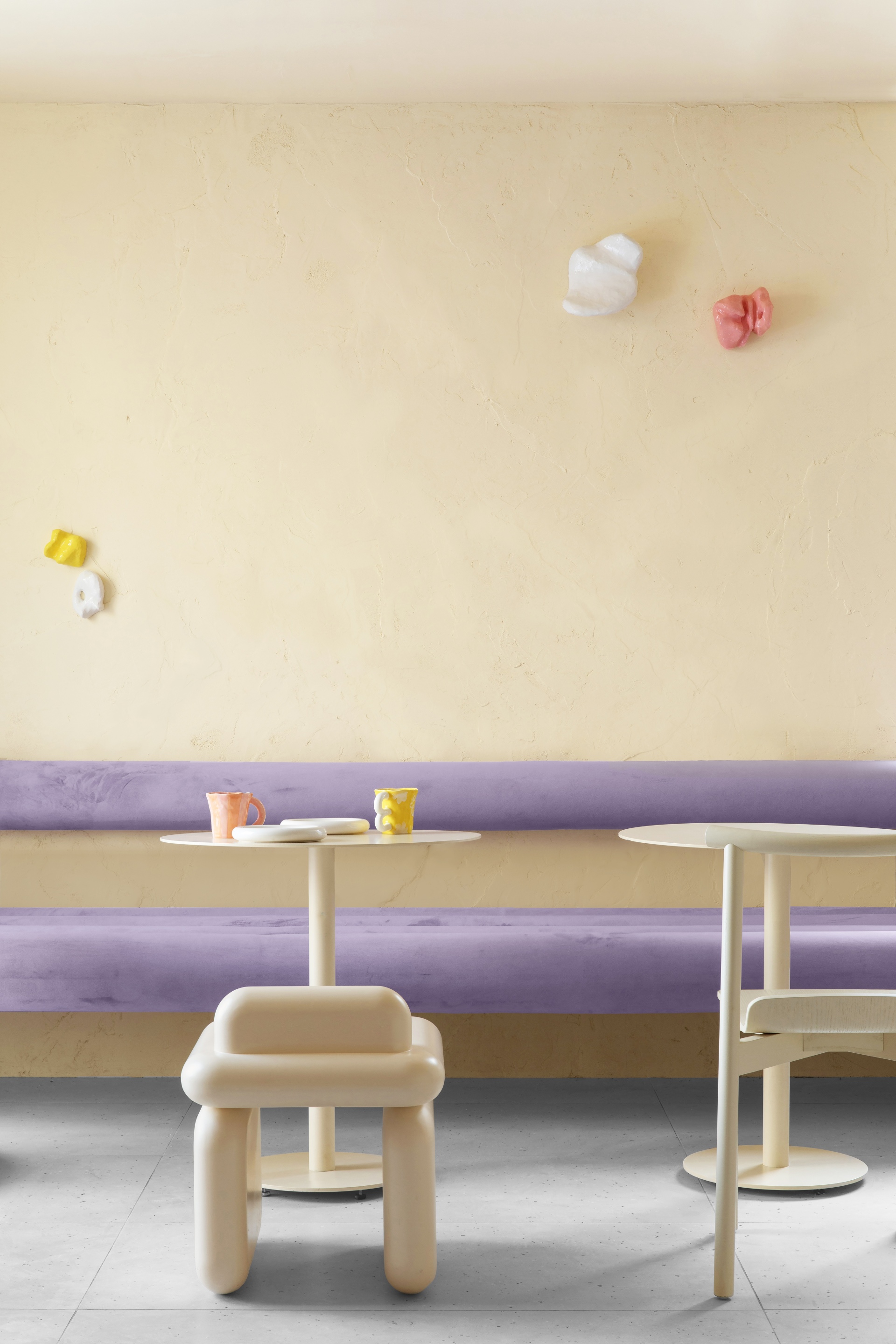 Once you are inside, a new reality envelops you. The pastry is everywhere, and it looks and even feels like the cafe is made of dough. Café Krujok is divided into two halls. In the first one, you commence your journey as if you are inside a donut – the crumpled glossy furniture, beige and sand-coloured walls and furniture refer to different forms of dough.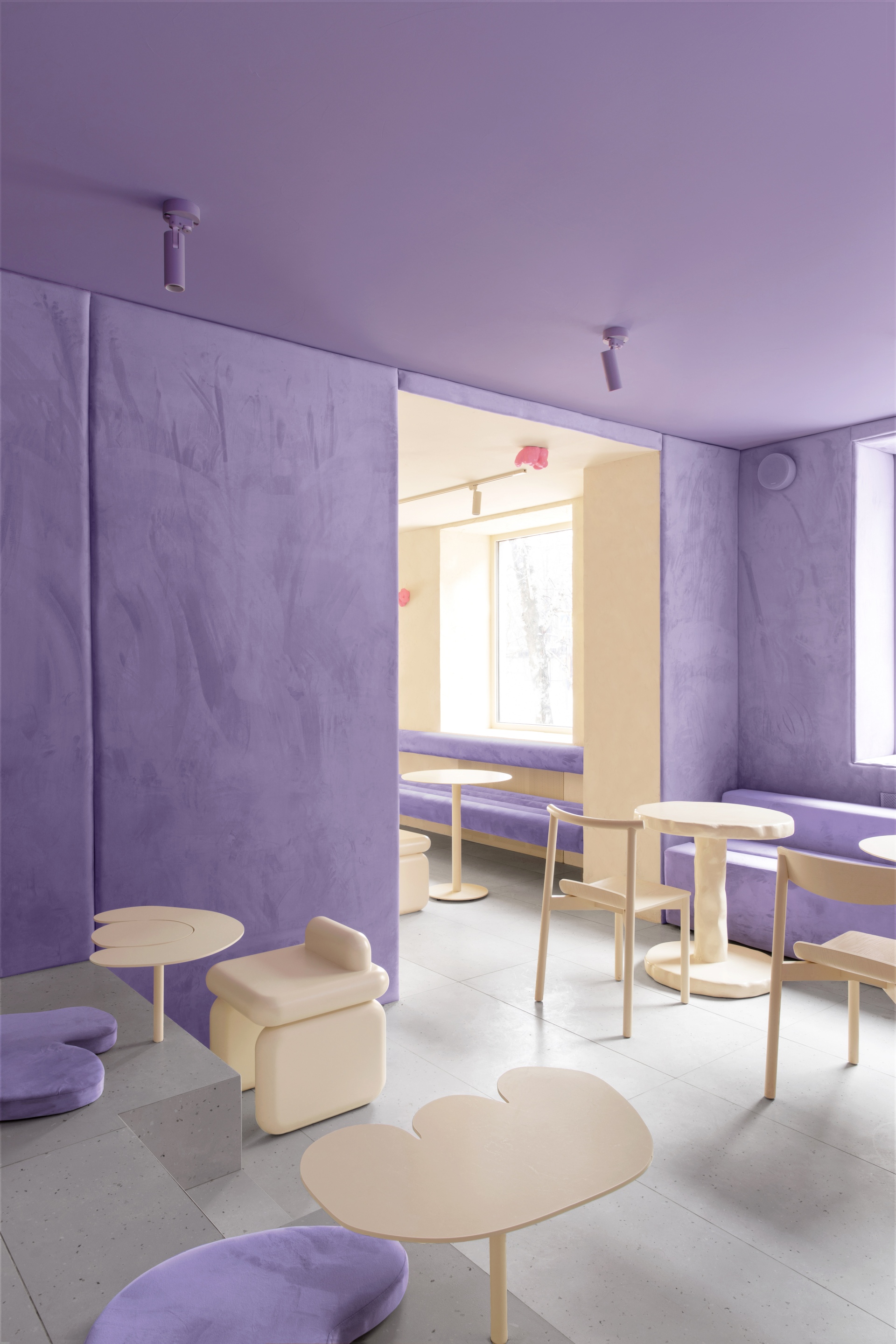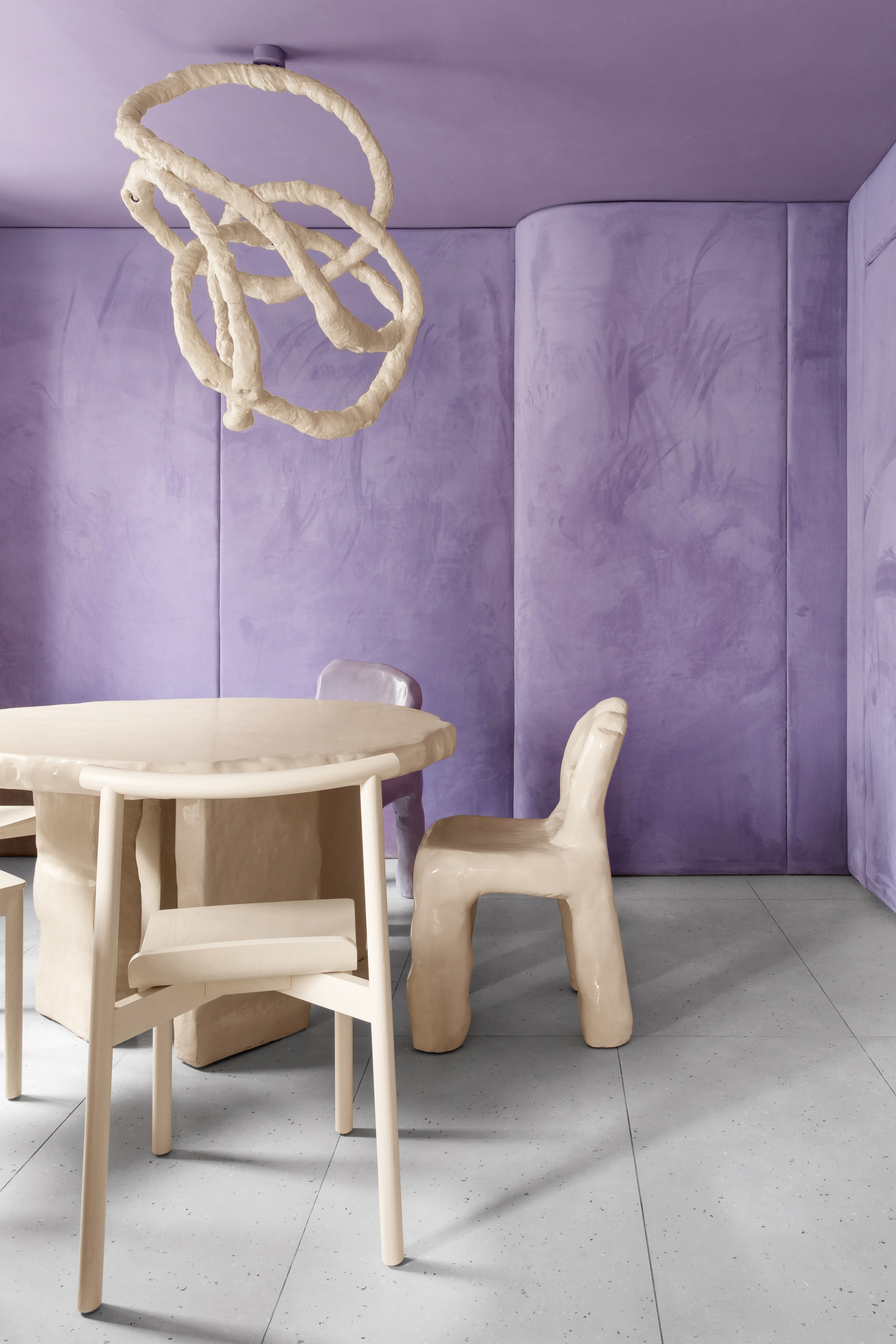 Glossy colourful popcorn sculptures on the walls have been created by Russian artist Elena Minaev, deliberately placed to draw the connotation of how a pastry chef often decorates donuts with caramelized popcorn – an important element of the dessert. In the second hall, Pititskaya and Eremchuk reinterpreted a melting glaze.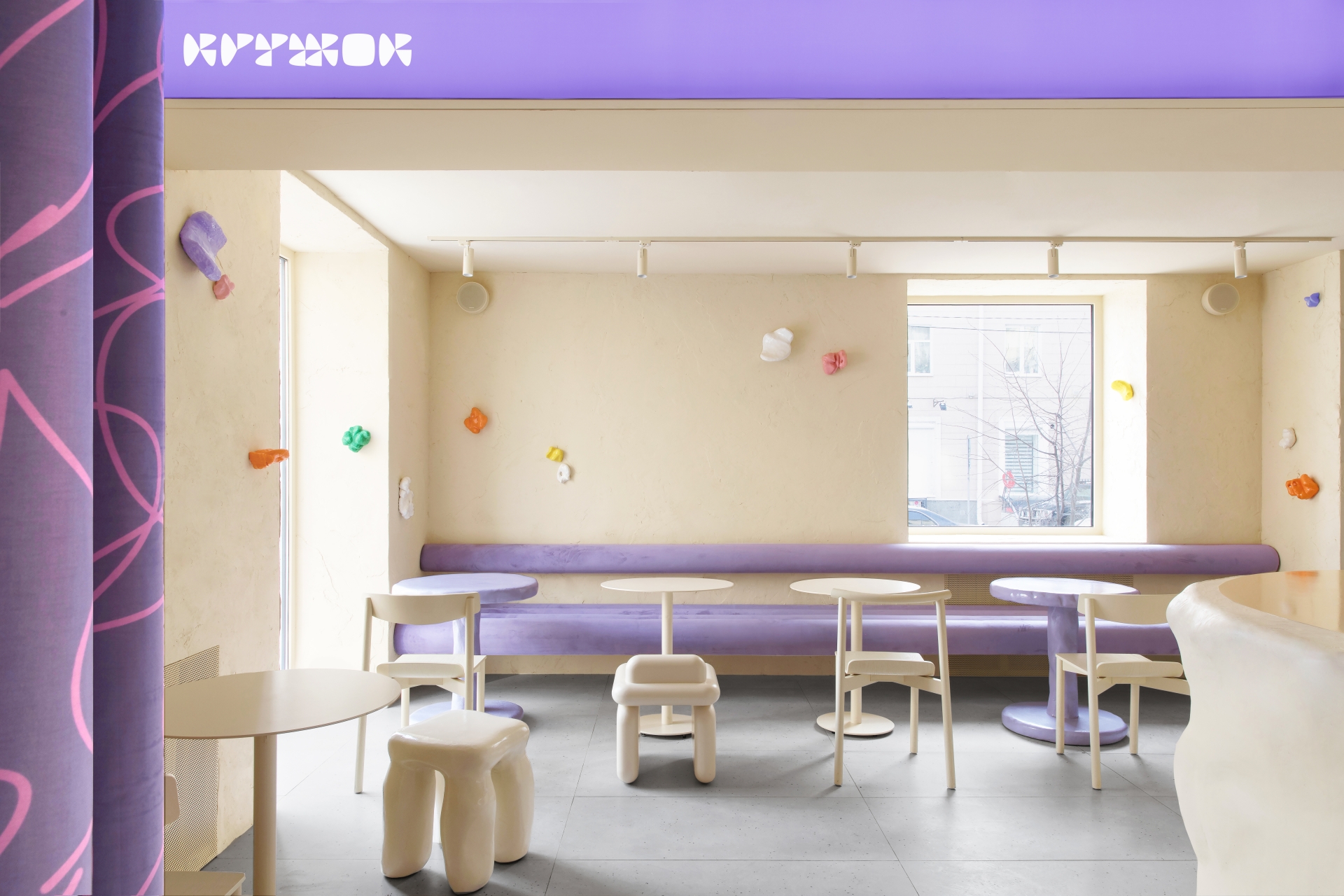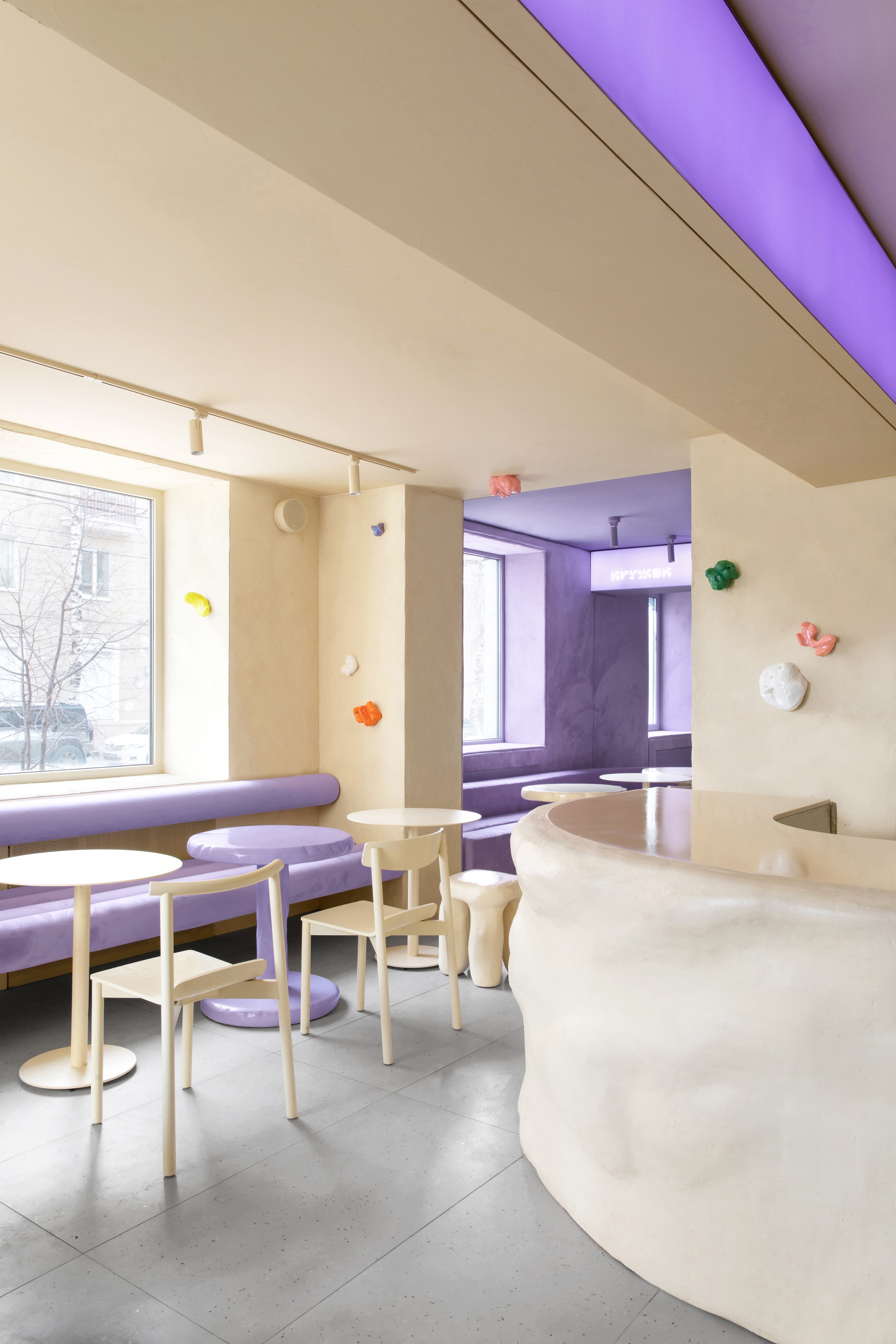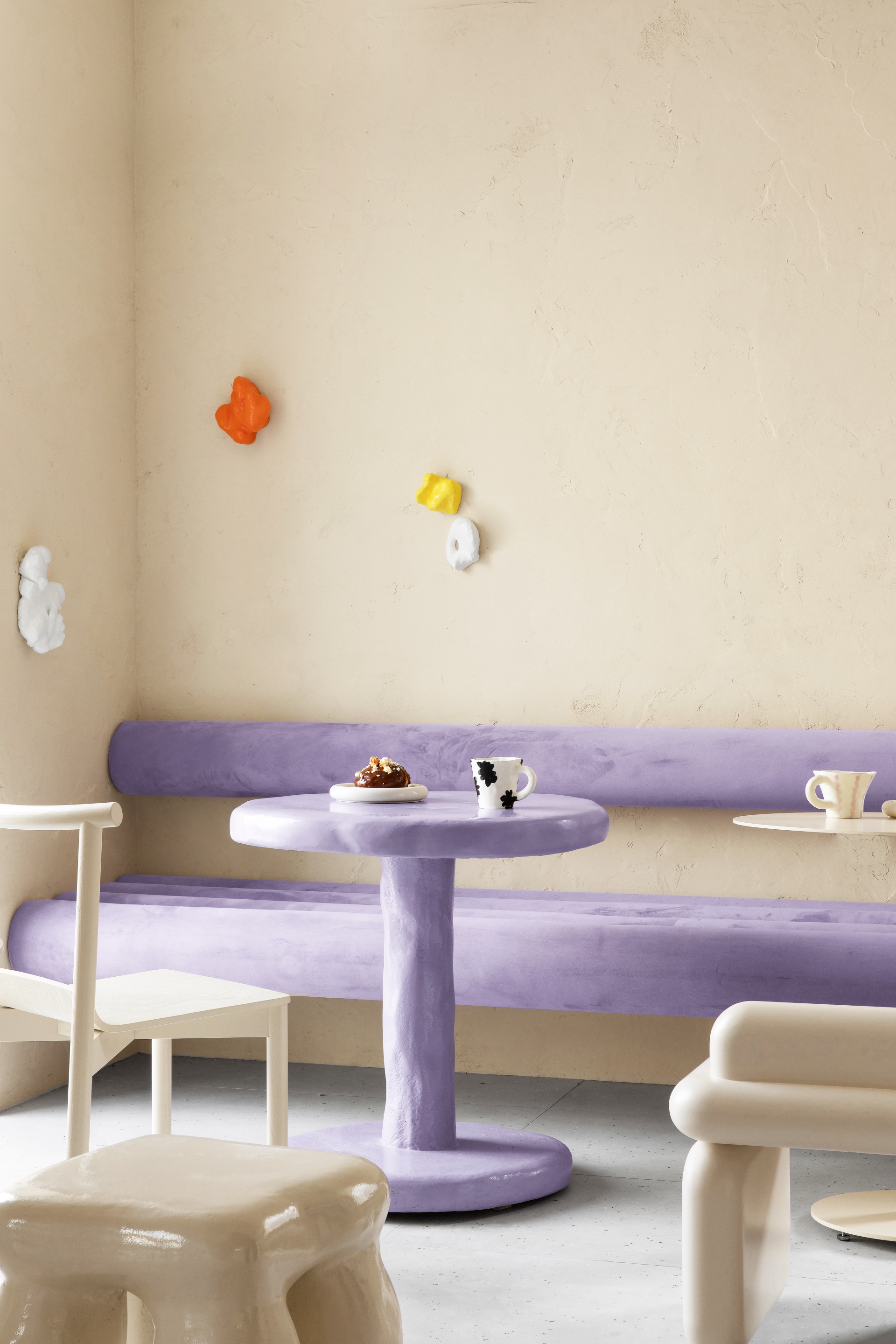 They played with tactility by mixing mystic purple shades with soft velvet fabric, on the walls and accessories. In this space, there is sufficient space for large company and it's filled with a "crumpled" table and chandelier, that also look as if they are moulded from dough. These details are an accent point, echoing with the entering space. Meanwhile, steps away, the lilac velvet fabric lines the walls and creates soft seat cushions, contrasting with the cool grey concrete material so everyone is inspired to sit around casually, laughing and enjoying sweet goods.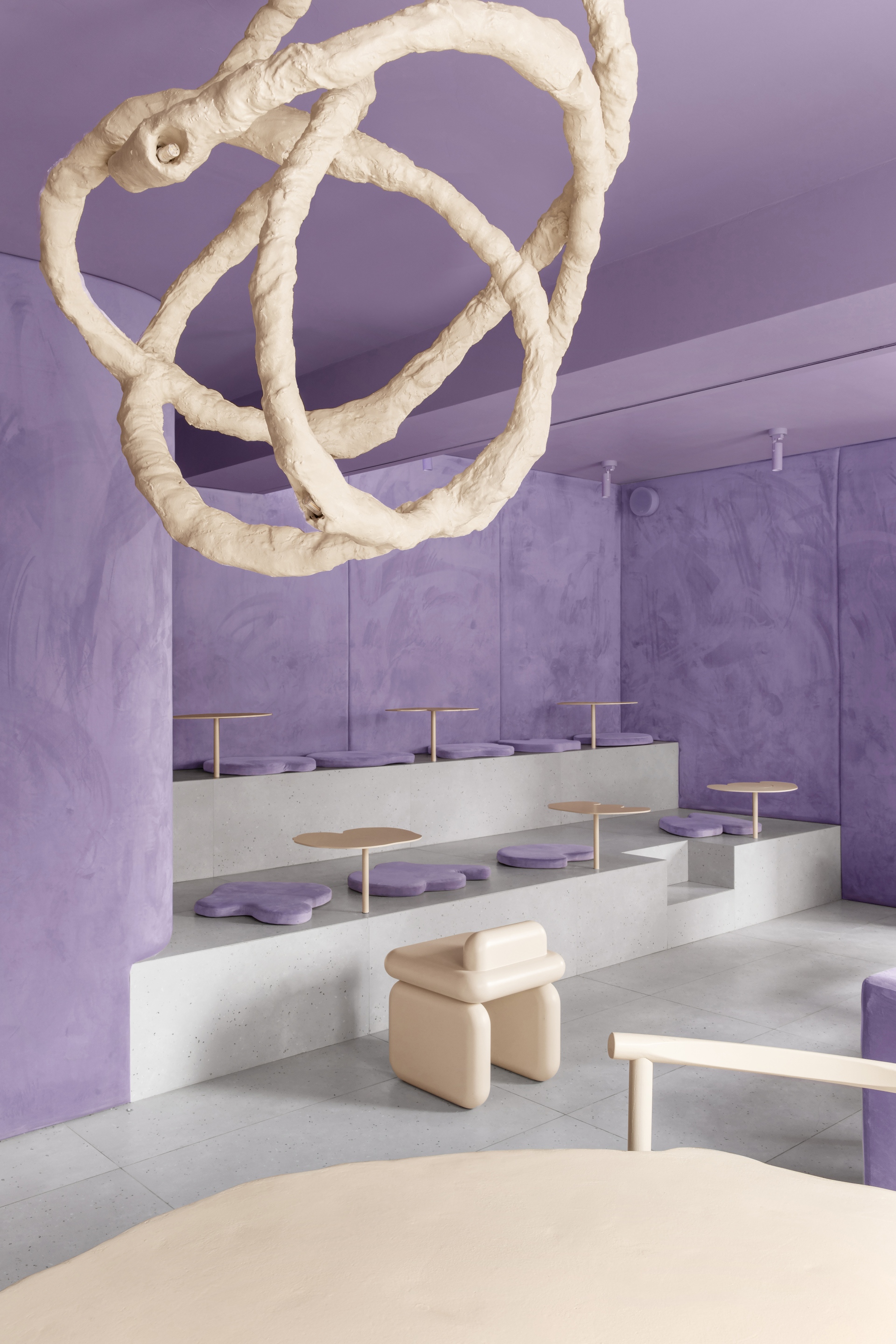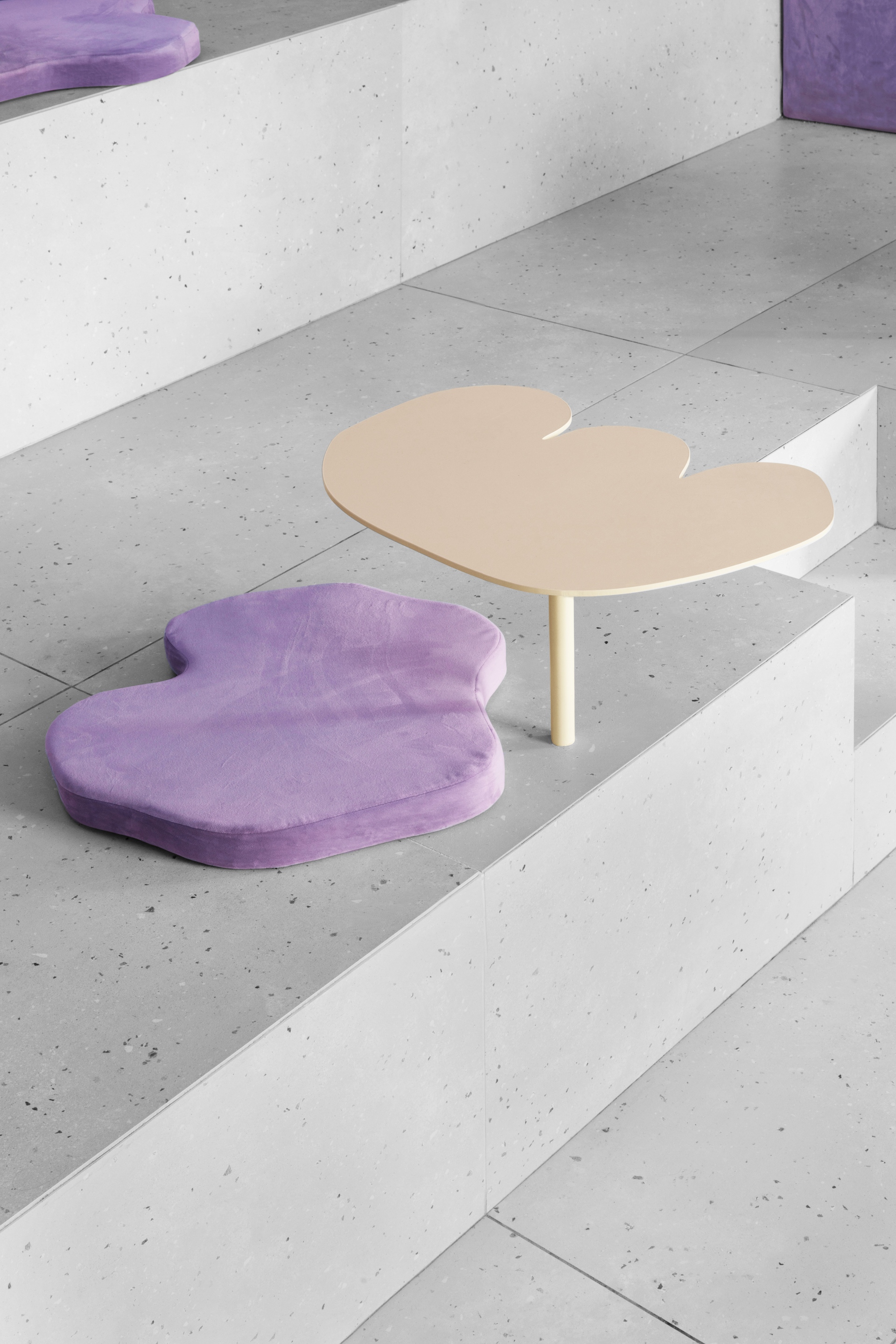 When you get to the restroom, it feels like the creamy-sweet filling of the pastry is melting around you – due to the finishings and monochromatic beige, from the floor to the ceiling. The team achieved this effect by using a construction foam that was painted in beige and covered with a transparent epoxy resin on top. "We wanted to create an unusual, slightly crazy, and unreal place, but at the same time, understandable to the guests." Eremchuk and Pititskaya share. As a result of this vision, they have also driven Café Kurjok to become a prominent and desired place to be - a key spot on the map and vivid escape spot.