Born in 1965 in Bristol, acclaimed artist Damien Hirst lives and works in London and Gloucestershire. Since 1987, over 90 solo Damien Hirst exhibitions have taken place worldwide, and he has been included in over 300 group shows. In 2012, Tate Modern, London presented a major retrospective survey of Hirst's work in conjunction with the 2012 Cultural Olympiad. Hirst's other solo exhibitions include Qatar Museums Authority, ALRIWAQ Doha (2013–2014); Palazzo Vecchio, Florence (2010); Oceanographic Museum, Monaco (2010); Rijksmuseum, Amsterdam (2008); Astrup Fearnley Museet für Moderne Kunst, Oslo (2005); Museo Archeologico Nazionale, Naples (2004); Palazzo Grassi and Punta della Dogana, Pinault Collection, Venice (2017), Post Truth, Fake News & Alternative Facts, Haifa Museum, Israel (2019), Villa Borghese, Rome (2021); Fondation Cartier, Paris (2021) amongst others. His work features in major collections including the British Museum, The Hirshhorn Museum and Sculpture Garden, the Museum of Modern Art, New York, Tate, the Stedelijk Museum, the Yale Center for British Art, The Broad Collection, the Victoria and Albert Museum, Fondazione Prada, and Museo Jumex, among many others.
White Cube Hong Kong presents Hirst's latest exhibition, His Own Worst Enemy, on view in Asia for the first time from today until January 8, 2022. Sculptures from Hirst's acclaimed series Treasures from the Wreck of the Unbelievable feature alongside a new series of paintings titled The Revelations, produced in 2021.
Treasures from the Wreck of the Unbelievable is a project that Hirst developed over ten years, based on the fictional discovery of an ancient shipwreck. Realised through a large suite of sculptures, drawings and other ephemera, all created in an extraordinary array of techniques and materials, the series weaves fantasy and historical references to expose the myth and mutability of history, belief systems and art itself. Five major sculptures from the series are featured in the exhibition.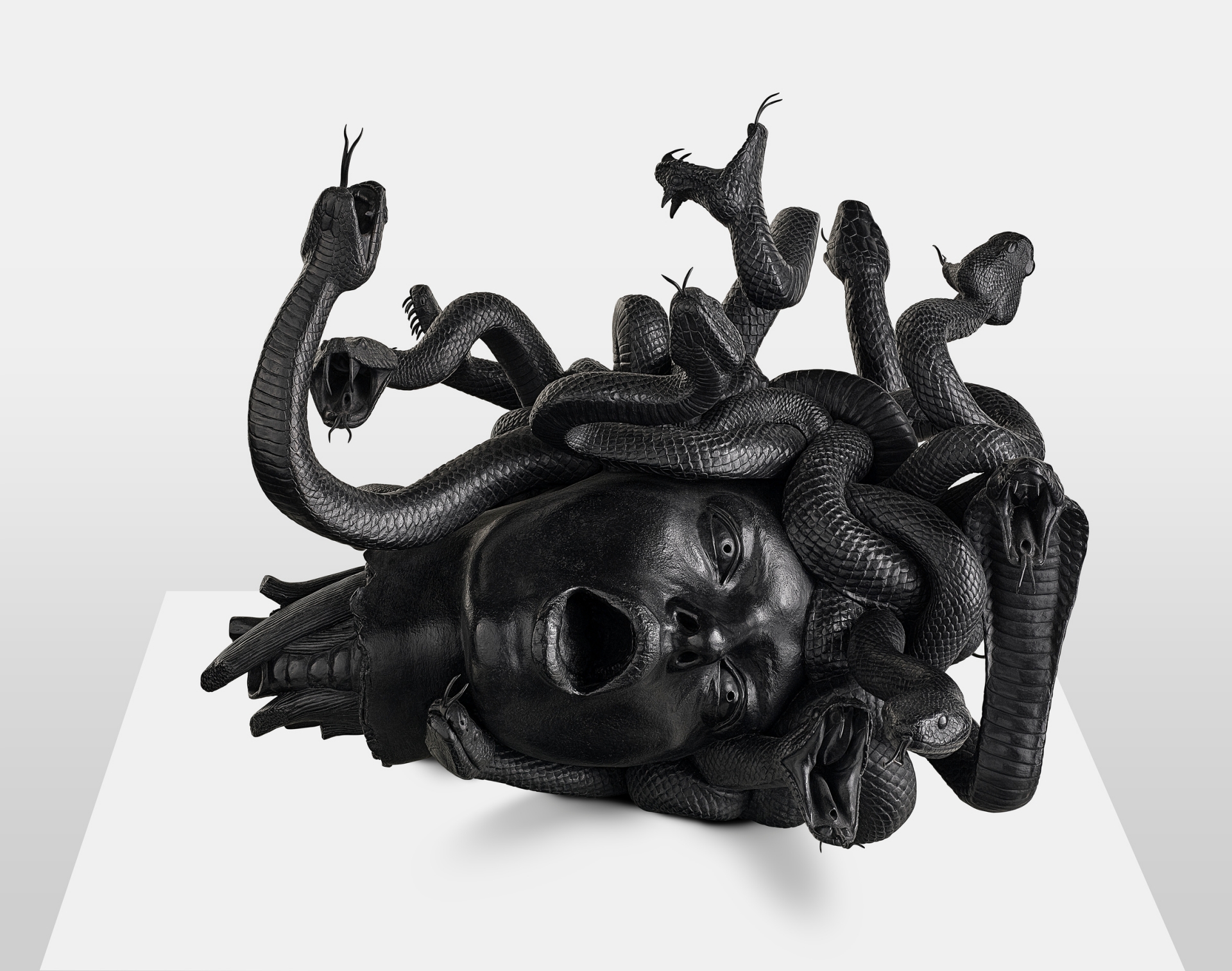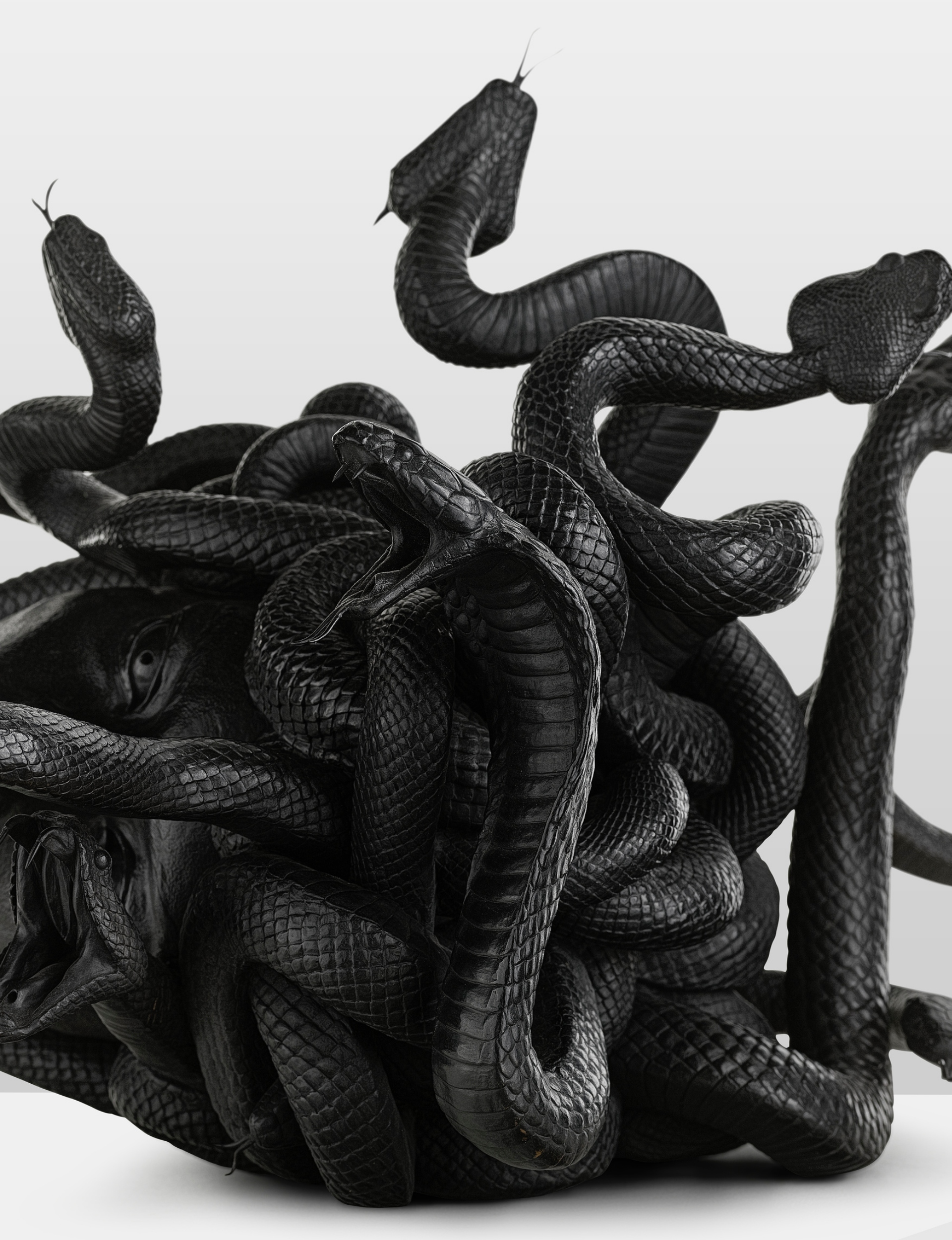 Employing traditional sculptural materials, figures rendered in bronze, marble and granite combine the illusionism of classical sculpture with contemporary references. An expressive mass of writhing snakes wrapped around a human head, the black bronze sculpture The Severed Head of Medusa (2018) draws on Greek mythology and uses the formal language of neo-classical realism. This dark and sombre tone continues in the life-size black marble Dead Woman (2016), a classical funerary sculpture depicting a female figure laying prone on her back. This work continues a key theme within Hirst's work: that of beauty and mortality, or what the artist has described as the 'insane visual transience of beauty'.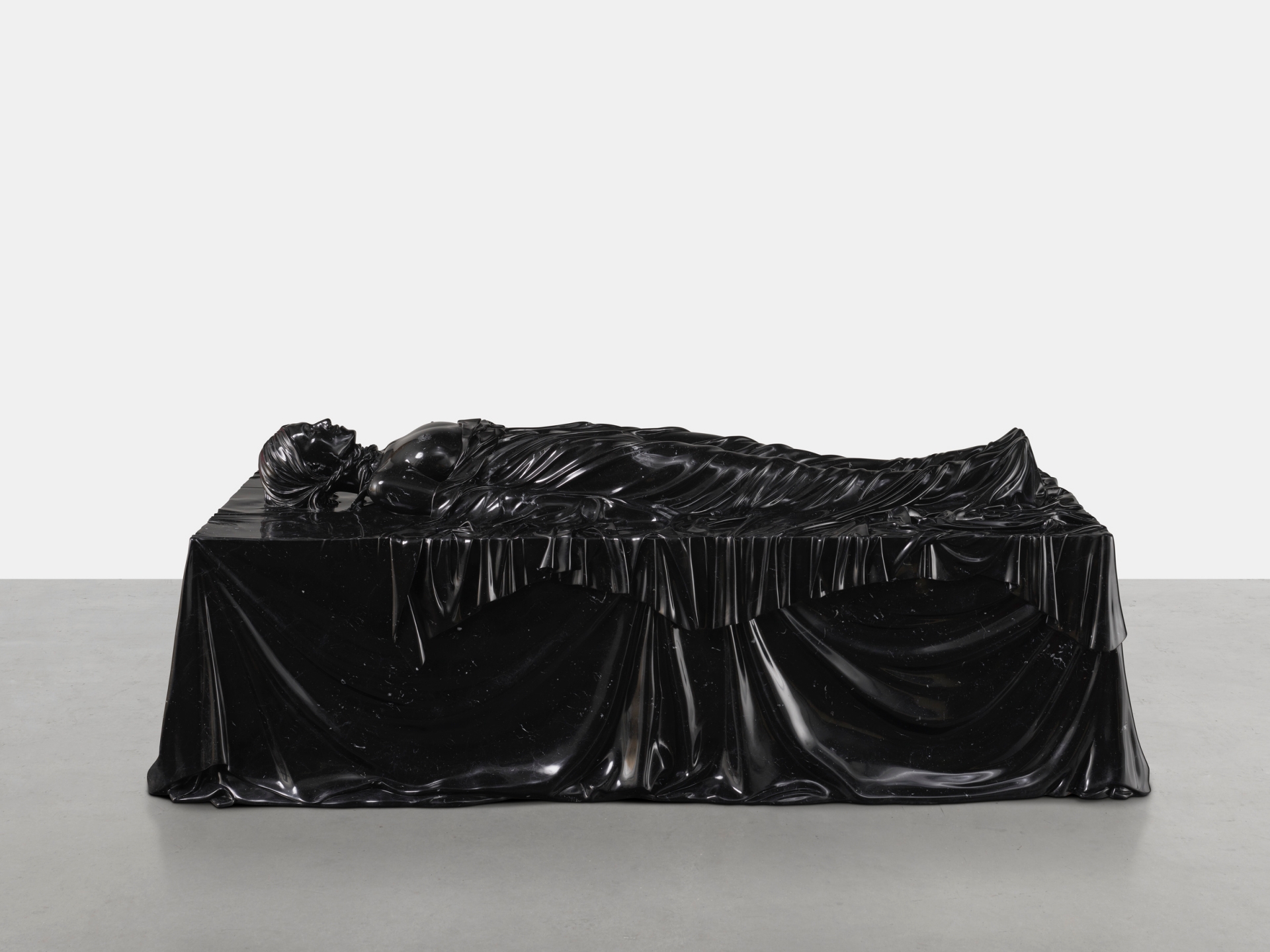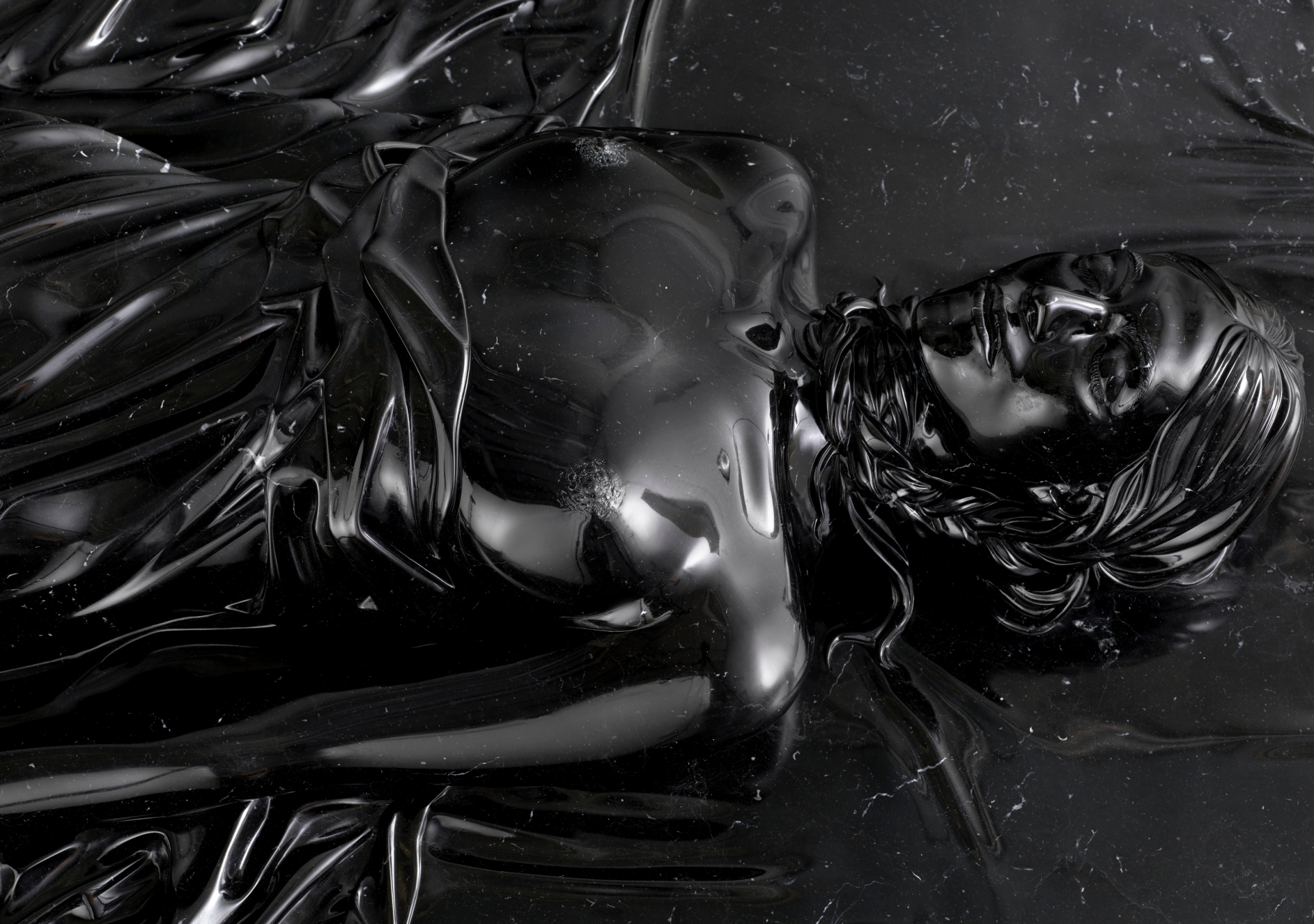 Characteristically, Hirst arrests any singular reading of his work, exhibiting other sculptures that counter this solemnity. Taking inspiration from familiar Disney characters, in the bronze sculpture Best Friends (2015), The Jungle Book characters Baloo and Mowgli appear to recline in a dreamlike daze, both figures adorned in delicate blooms of coral. Elsewhere, the black granite figure of Mickey (2018) conflates classical sculpture with a modern-day cultural icon, thereby exposing the value embedded in both the subject and the precious raw material from which it is fashioned.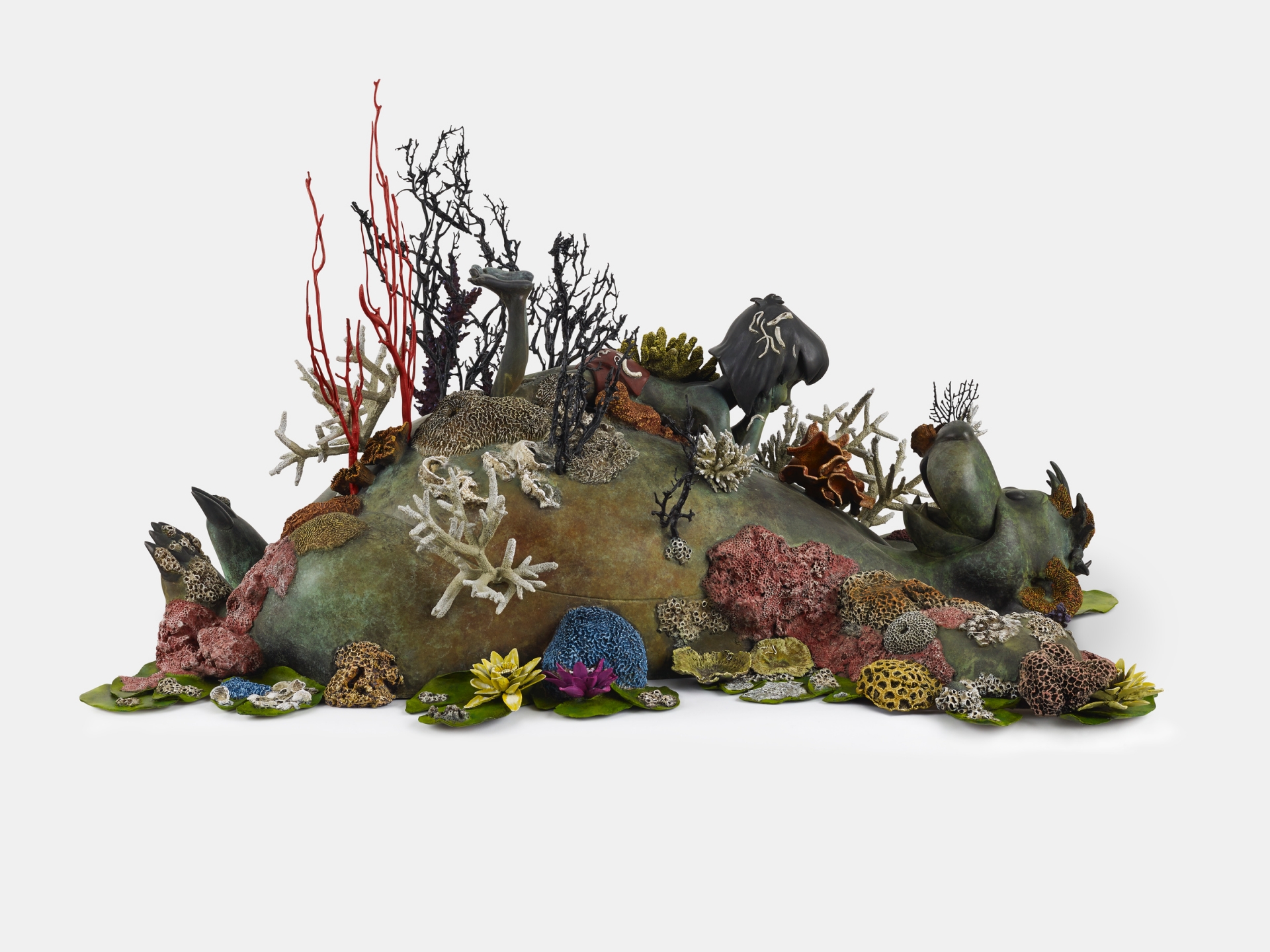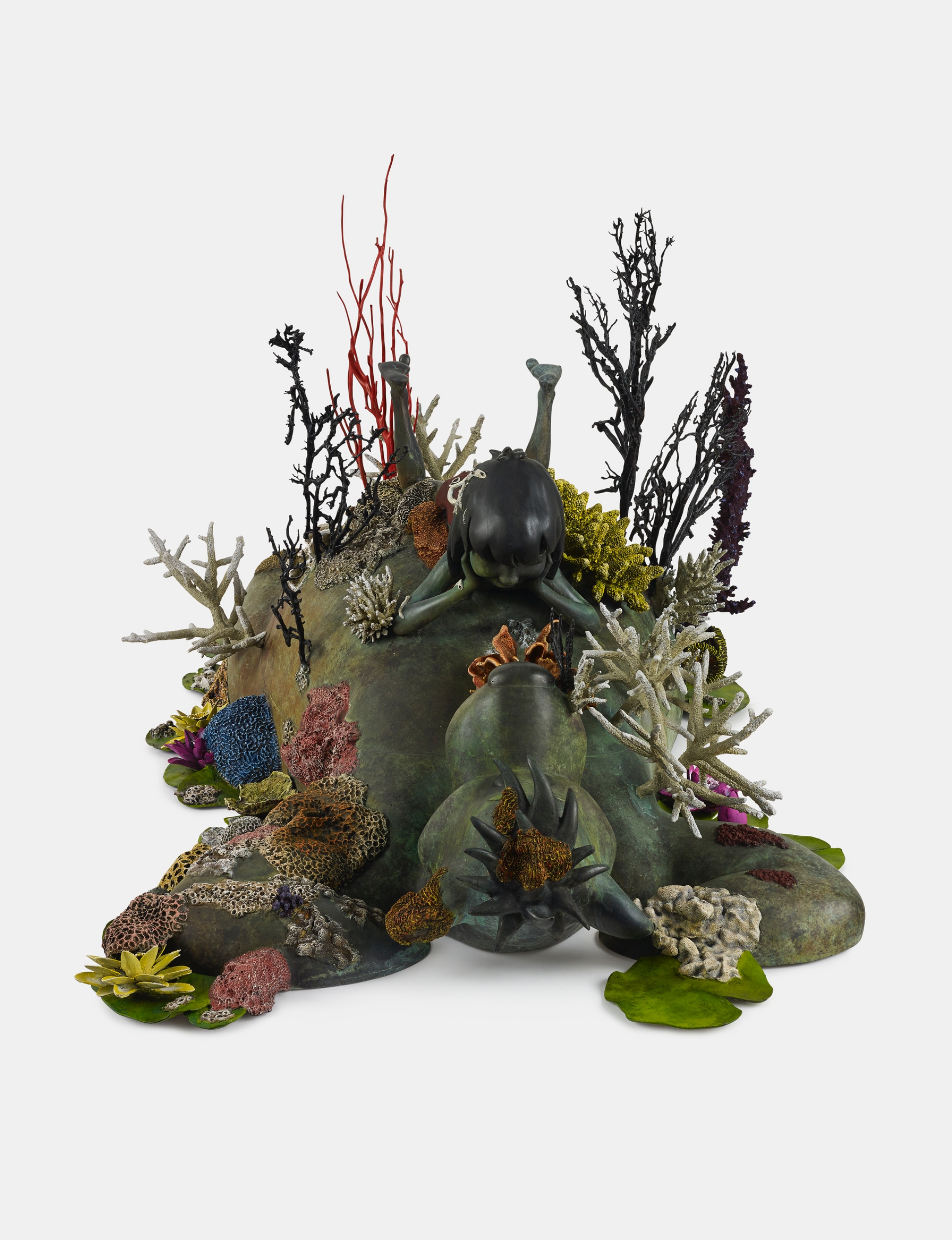 Following the release of Treasures in 2017, Hirst returned to solitary work in his studio and his career-long interest in painting and colour. The Revelations have been Hirst's focus during the past year and take their name from the Book of Revelation in the New Testament. These abstract gestural works provide a counterpart to the recent, all-white 'Reverence Paintings', employing a rich, dark palette, built up from a primed smooth surface of charcoal-coloured paint that is relieved by small dashes of bright colour.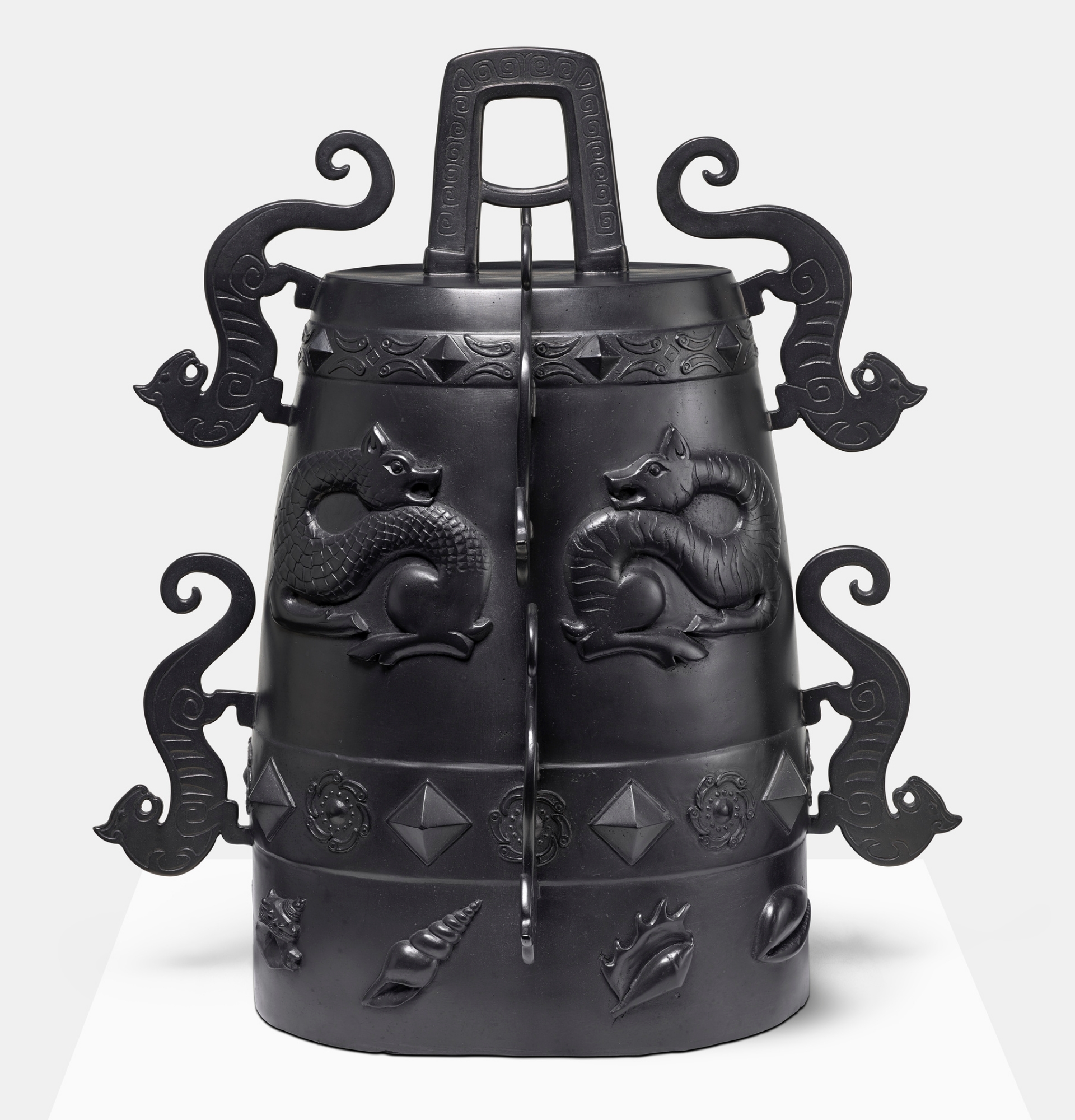 Combining the techniques of Impressionism with the scale of American painters such as Willem De Kooning, here, layers of deep, thick paint create dynamic impasto surfaces: a vibrating, visual haze that appears mutable and contradicts the stasis of the canvas itself. As with Hirst's Veil Paintings (2017), the pointillist-style application of colour results in a pictorial space that interrupts immediate recognition, creating a surface that acts as both portal and barrier.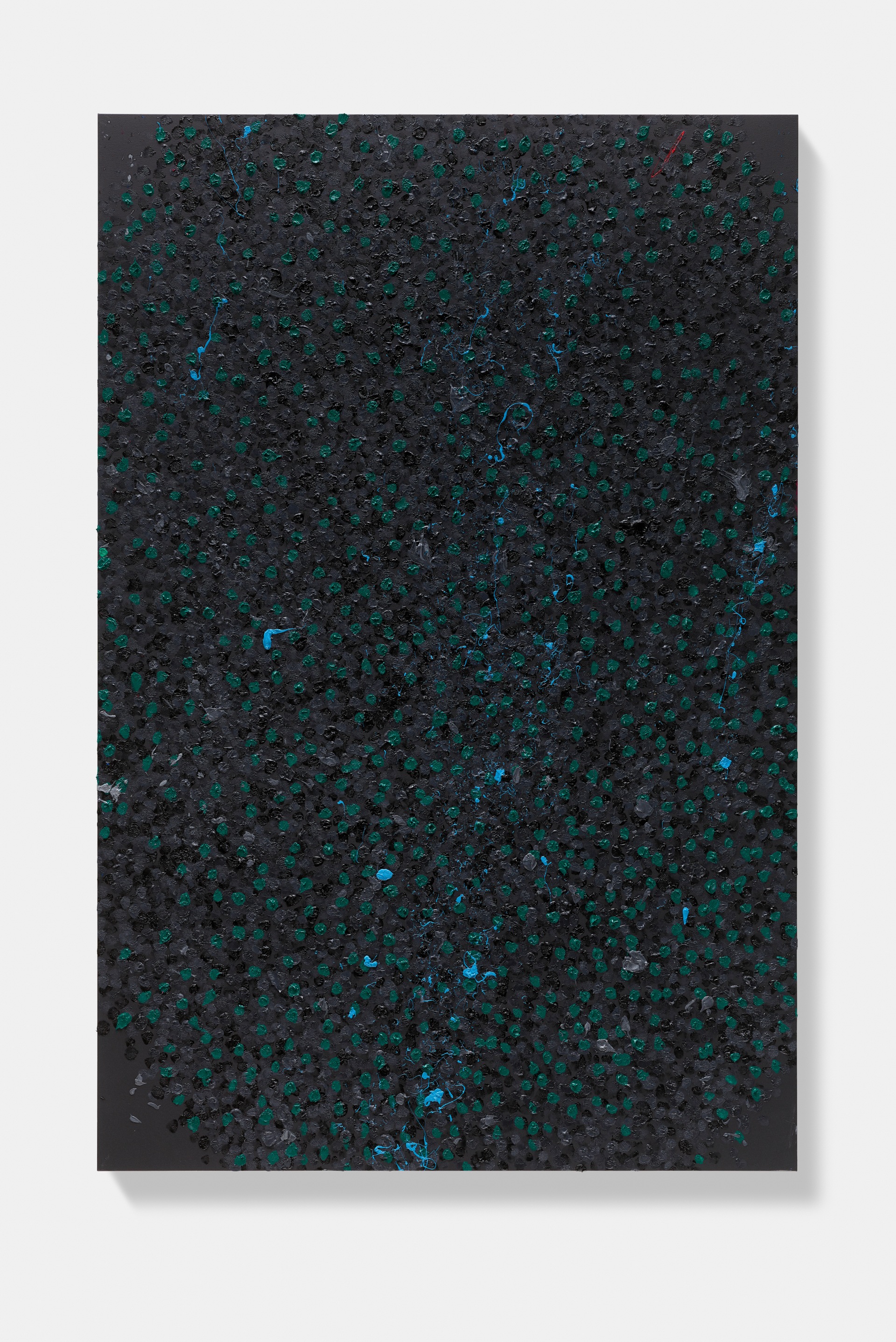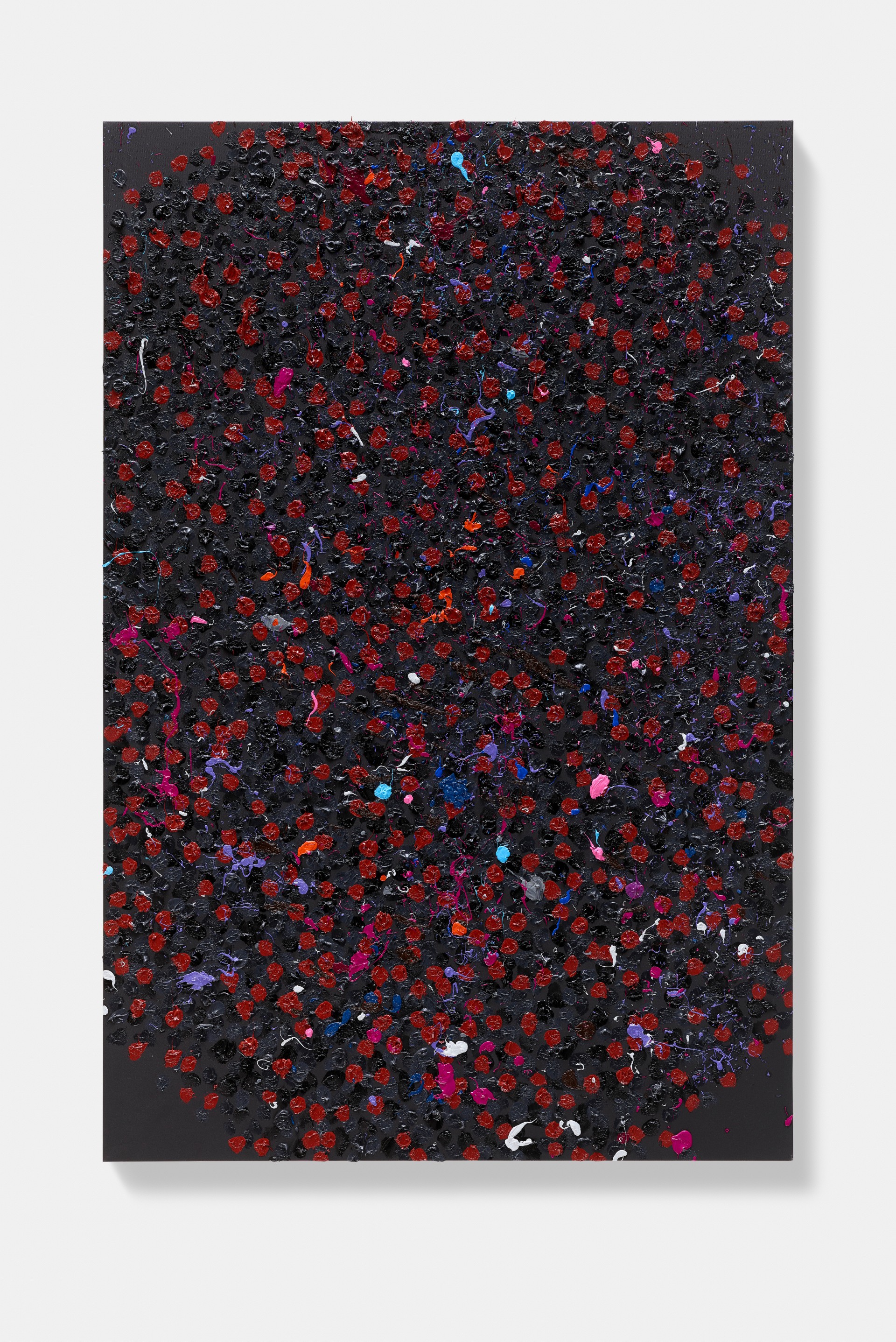 The Revelations continue Hirst's longstanding engagement with the emotive effects of colour, each panel in this series built up from a specific colour palette, often the artist's favourite colours which he mixes himself and repeatedly uses. Similar to the recent Cherry Blossoms (2018−19), currently on exhibition at Fondation Cartier pour l'art contemporain in Paris, Hirst utilises colour to create a duality between a sense of pure exhilaration and the intimation of mortality. The artist expounds, "There's life and death in everything, isn't there? I like the fact that Max Beckmann said that when he painted, he always primed his canvases black. He said that he sees the black as the void and then everything he paints is something he's putting between himself and the void."