Farshad Farzankia is a Copenhagen City-based artist featured in group and solo exhibitions nationally and internationally. Select exhibitions include SOCO Gallery, Charlotte, NC; Foundry Gallery, Seoul; Arken Museum of Modern Art, Ishøj; 68projects, Berlin; Turn Gallery, New York; Richard Heller Gallery, Santa Monica; Galerie Kornfeld, Berlin; Richard Heller Gallery, Santa Monica; Andersen's, Copenhagen. Farzankia received his Bachelor of visual communication at the School of Visual Communication, Haderslev, Denmark, in 2006. After this, he worked as a graphic designer and art director for varying organizations across Copenhagen through 2017 until he quit to pursue art full-time. His tenure as a graphic designer involved working with DR Design, Henrik Vibskov Studio, Euroman, and Low-Studios, just to name a few.
Farzankia has also been commissioned to do two public works in Denmark: the 2023 Copenhagen Jazz Festival poster and a collage wall for the Roskilde Music Festival. He currently has work in four collections internationally; the Arken Museum for Moderne Kunst, Ishoj, Denmark; the Royal Family Collection of Dubai, UAE; the National YoungArts Foundation, Miami, FL, USA; and the Yusaku Maezawa Private Collection, Chiba Prefecture, Japan. Since embarking as a full-time artist, Farzankia has participated in nineteen group exhibitions and held nine solo showcases. His group shows include titles like Soul Mate at 68projects in Berlin (2017), Darkest before Dawn at the Nordic Contemporary in Paris (2018) and Art Dubai with Galerie Kornfeld in Dubai (2020). His solo exhibitions have been held across Copenhagen and internationally at locations including the Richard Heller Gallery in Los Angeles (2018), the Politikens Forhal in Copenhagen (2019), Turn Gallery in New York (2020), ARKEN Museum for Moderne Kunst in Ishøj (2021), the Foundry Seoul in Korea (2022).
The artist's first presentation of work in the United States will be debuted at SOCO Gallery - a contemporary art space and bookshop based in Charlotte, North Carolina. She Rose will be Farzankia's first solo exhibition with SOCO Gallery, with a public opening on September 12, 2023. On show will be various new paintings, drawings, and physical works on canvas, paper, and wood panels. The art explores the infinite number of images we see in a day through snapshots and portraits of people and moments in a society. Farzankia links a universal topic of visual information overload with the depth of everything around us by presenting a diverse portfolio of paintings and drawings in contrast with physical works engulfed in immense detail and imagery.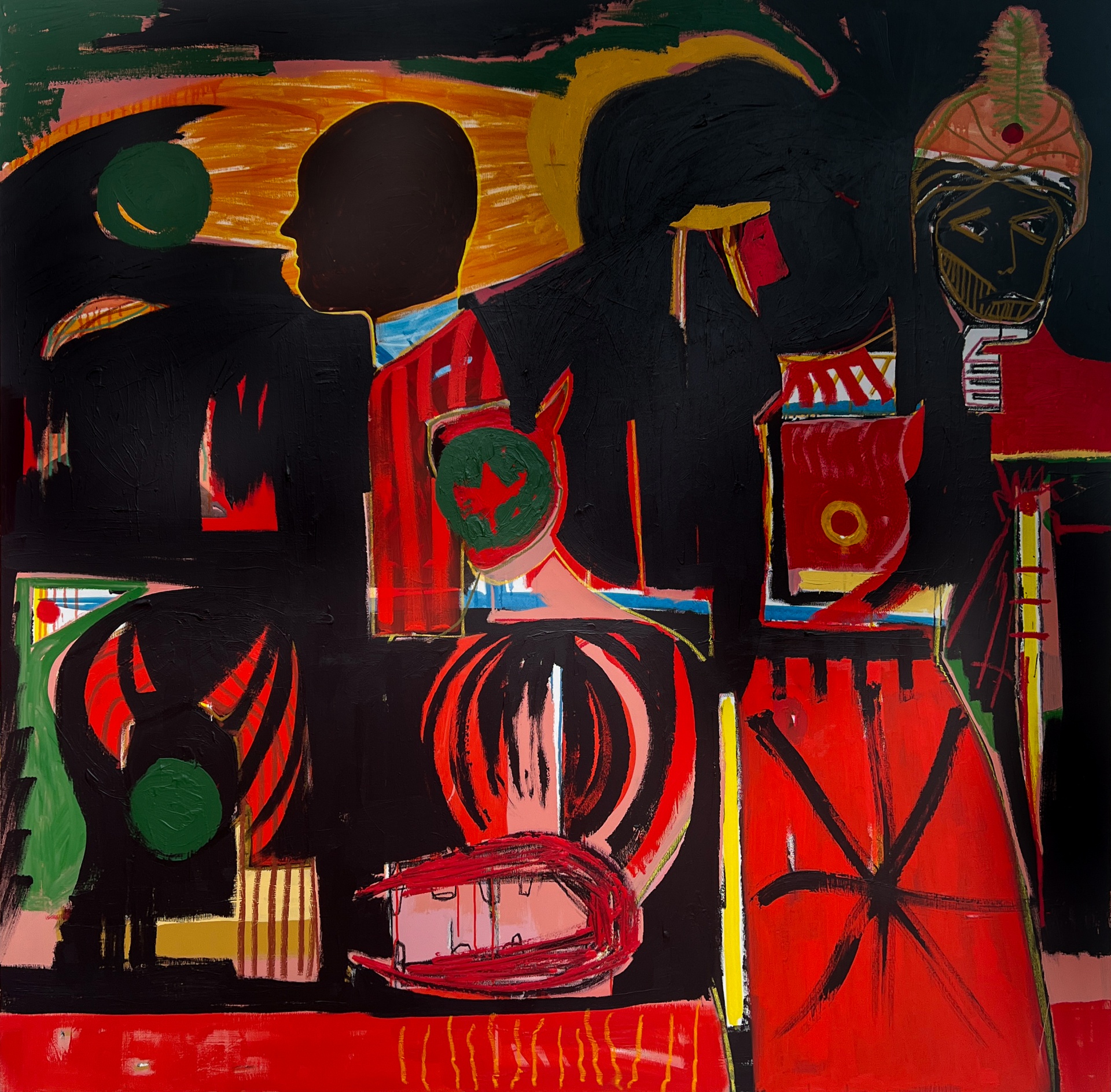 The artist's intricate and vivid compositions also serve as a testament to his instinctual and emotional response to the world, influenced by his Iranian heritage and Danish upbringing. Viewing life through multiple lenses, his artistic perspective is anchored in the importance of human connection. Despite the multitude of global conflicts, political agendas, and poignant narratives that often dominate our timelines and spheres of attention, Farzankia consistently directs his focus towards personal relationships. By deliberately crafting his work with an ambiguous message, he encourages diverse interpretations, enabling individuals from all walks of life to engage with his pieces and forge unique connections.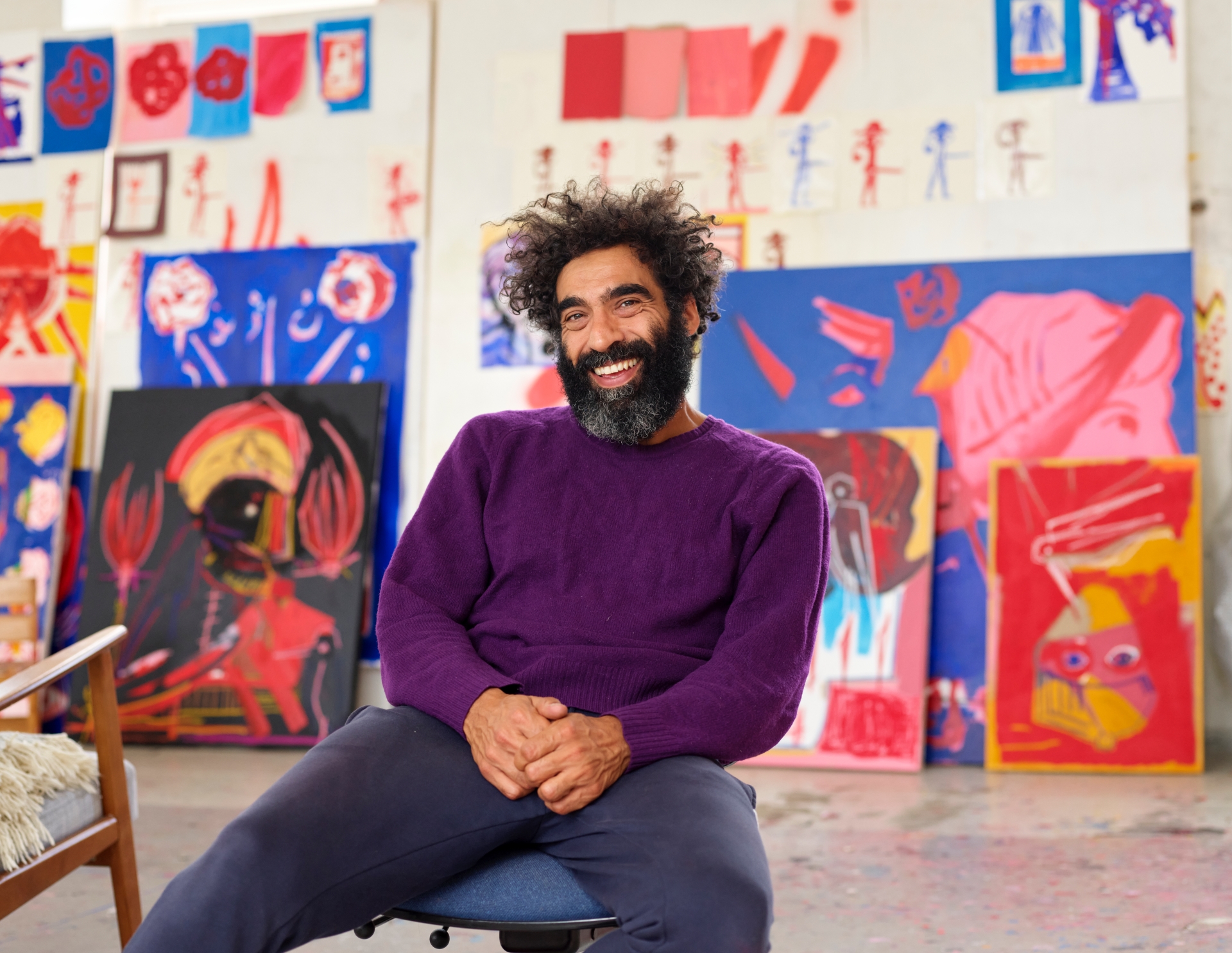 The exhibition's title, She Rose, comes from Emily Dickinson's poem, She Rose to his Requirement. Long inspired by the author's tenacity and rebel spirit, the theme of the poem parallels with Farzankia's support of the Women Life Freedom Movement, the community of Iranian members dedicated to providing health aid and promoting human rights to the women in Iran. The title for the exhibition, She Rose, is a nod to larger global themes of equality, empowerment, and freedom, Farzankia's instinctual and emotional response to the world.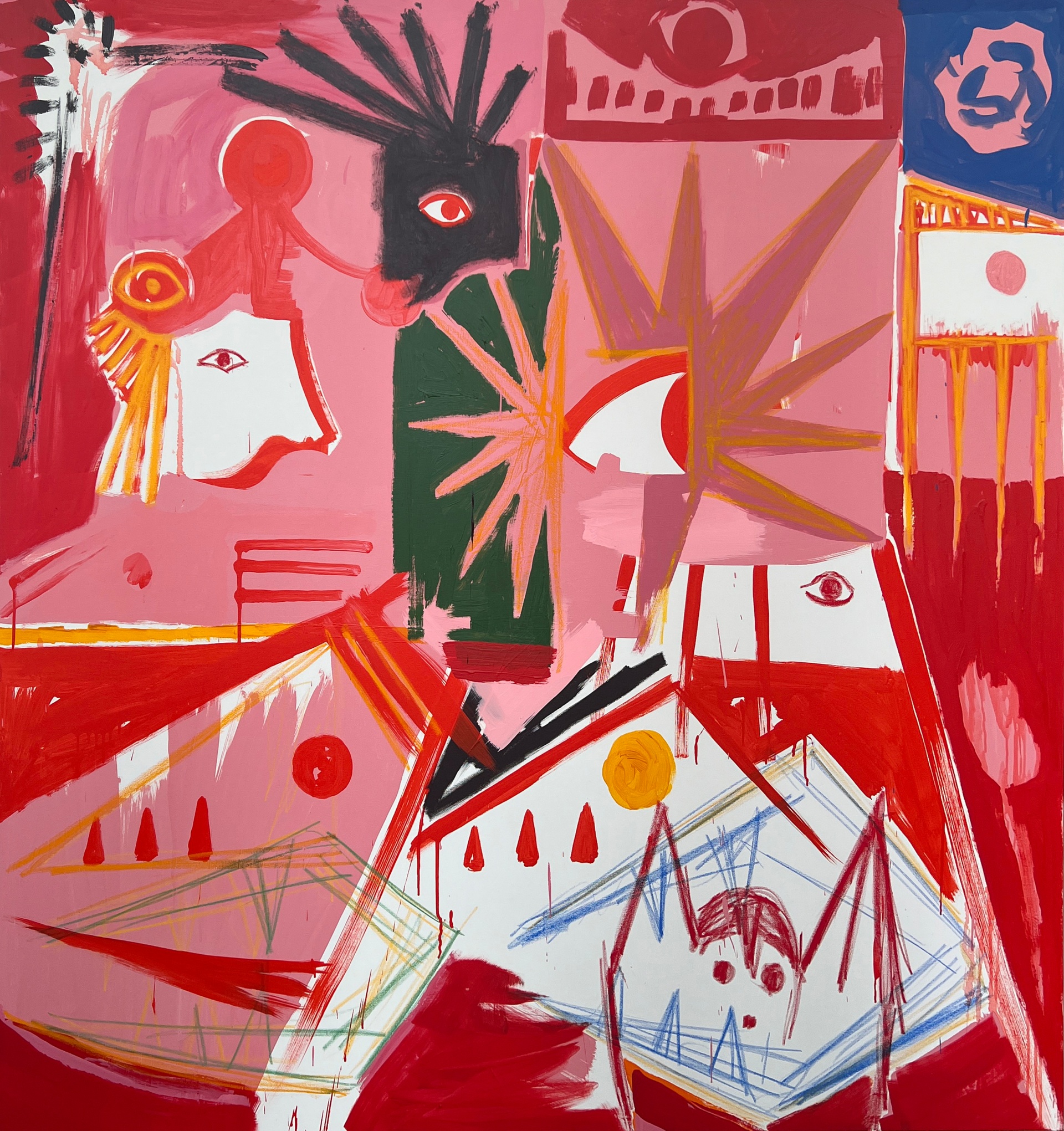 The exhibition is also inspired by Farzankia's previous showcase in Seoul, Ten Thousand Eyes. This title is drawn from an ancient Chinese and Iranian proverb, symbolizing infinity represented by ten thousand. The underlying philosophy delves into the intricate nature of reality, emphasizing how despite our inclination to encapsulate everything within a single image or concept, a mere shift in perspective reveals ten thousand new elements. An ever-prevalent idea in the modern world of social media and digital news based in flooding timelines with images and messages that retract from the depth of each headline and the people behind them. This fundamental idea served as the guiding principle behind Farzankia's September exhibition, prominently featured throughout his elaborate paintings in the many acute details pervading the work.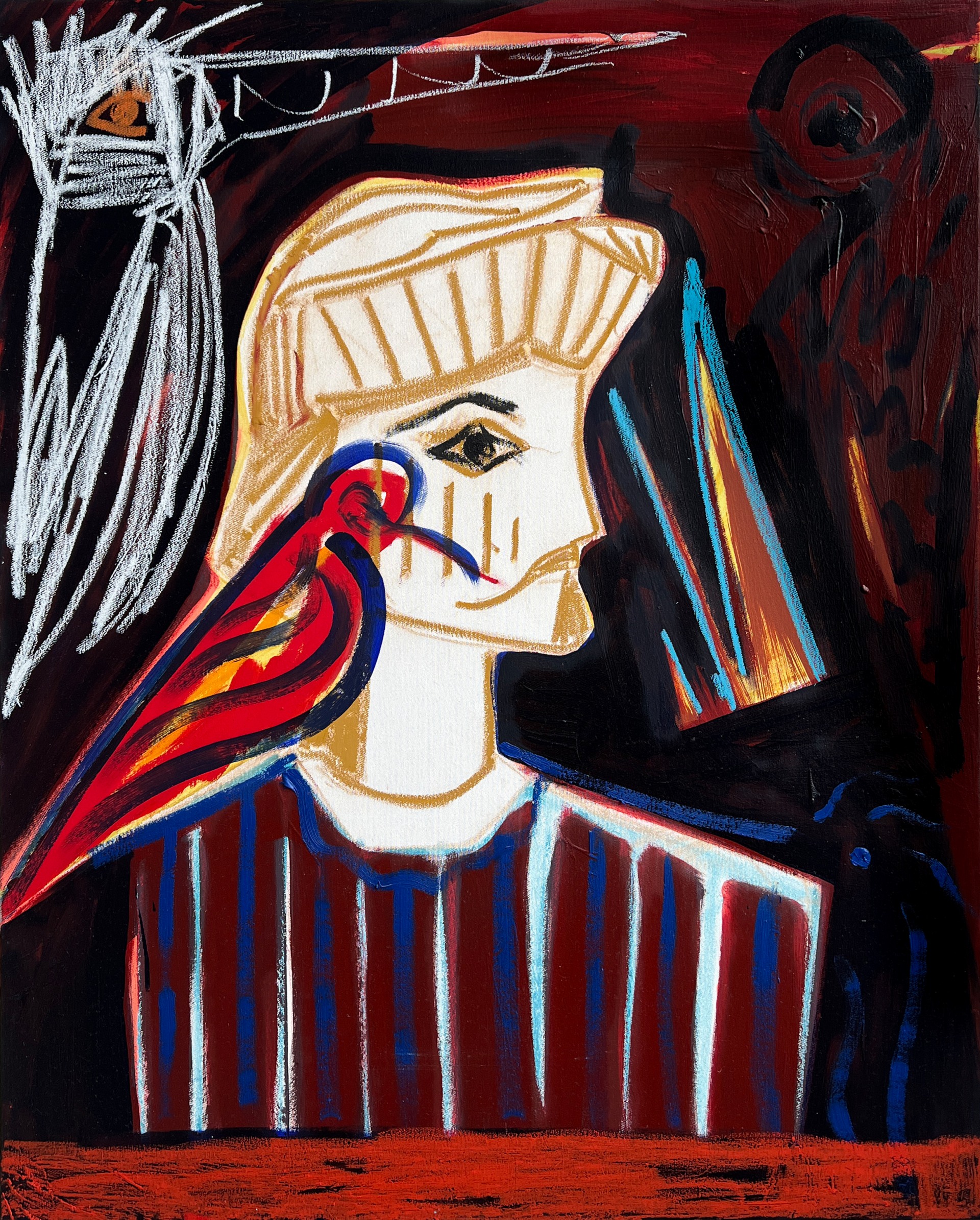 SOCO Gallery is a contemporary art space and bookshop based in Charlotte, North Carolina. The gallery provides a thoughtful platform for contemporary art to be experienced, discussed, and acquired. SOCO Gallery produces a range of exhibitions, and represents artists working locally, nationally, and internationally. The gallery specializes in assisting private collectors, institutions, and corporations to build their collections with museum-quality artworks from emerging to established artists.