Beijing-based artist Zhang Zipiao creates multilayered compositions that find echoes in the anatomies of flora and fauna alike. In the rich hues of viscera, her voluptuous, writhing forms at once evoke meat, bodily fluids, ripe fruit, and the petals or pistils of flowers. Drawing on the work of Chaim Soutine, Francis Bacon, Georgia O'Keeffe, and Jenny Saville, she paints abjection in sweeping gestural marks; however, her contrasting palettes and graphic linework distinctly reflect the influence of digital images and screens. Born in 1993 in Beijing, Zhang attended the Maryland Institute College of Art and graduated from the School of the Art Institute of Chicago in 2015. Bacon's painting Figure with Meat (1954), housed at the school's Modern Wing, inspired the artist during this period. She has mounted solo exhibitions at the Long Museum, Shanghai (2022); Salon 94, New York (2021); White Space Beijing (2020, 2018); Mine Project Gallery, Hong Kong (2019); Star Gallery, Beijing (2017); and Ying Space, Beijing (2015). Recently, her paintings have been included in group exhibitions at Pace, Palo Alto, California (2021) and Pearl Art Museum, Shanghai (2020), among others. Her work resides in the collections of the Long Museum, Shanghai, K11, Hong Kong, and the Longlati Foundation.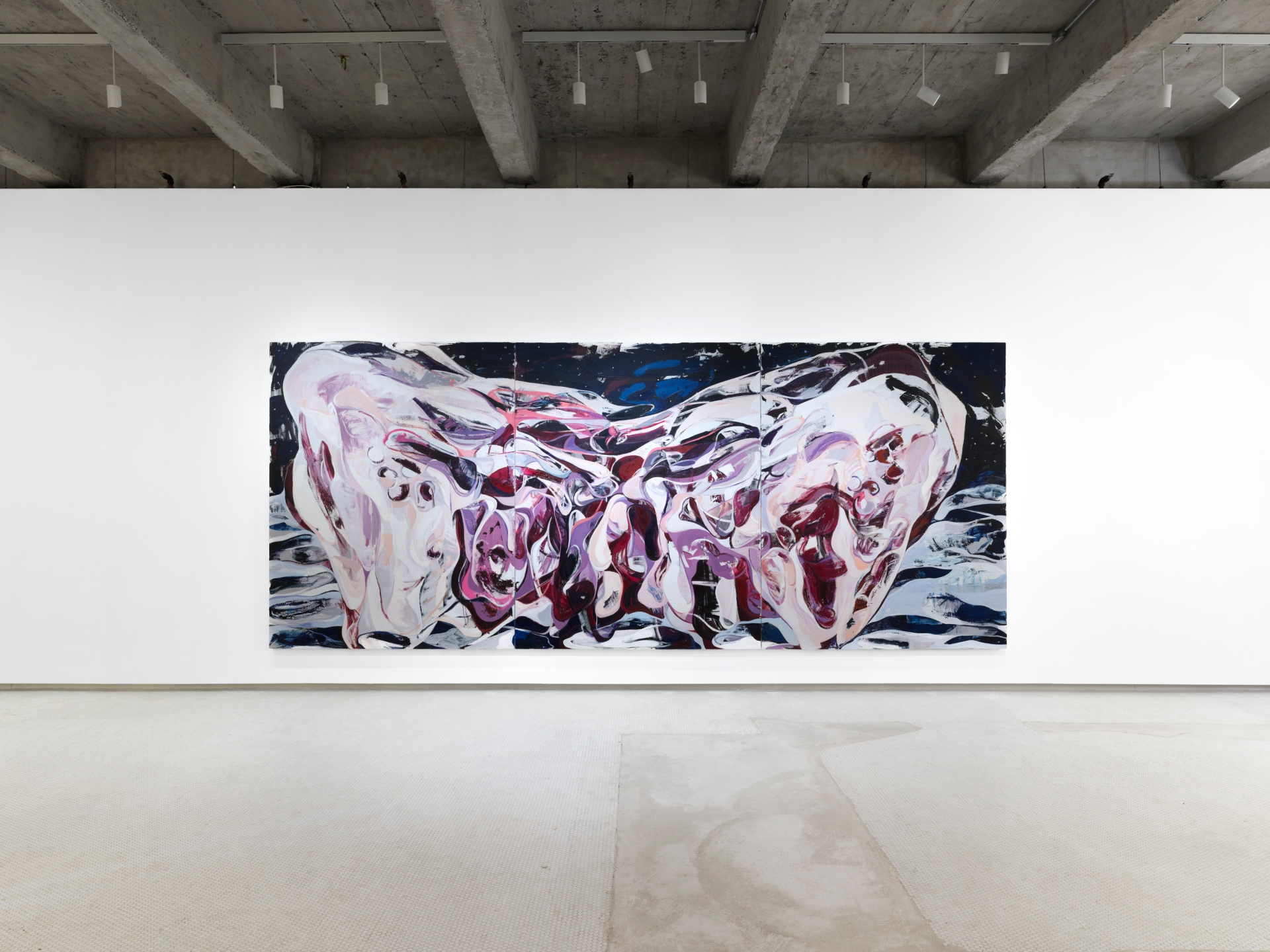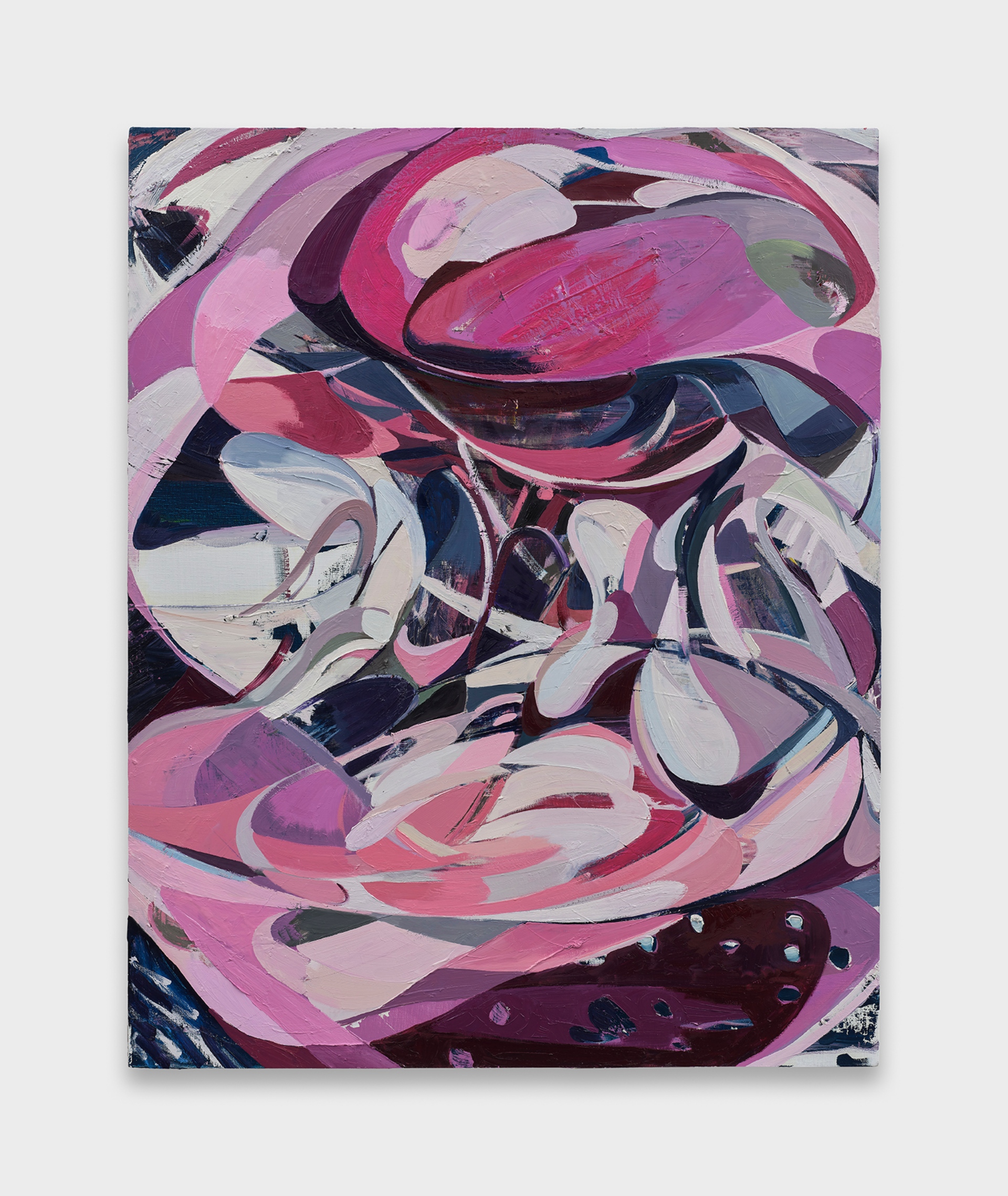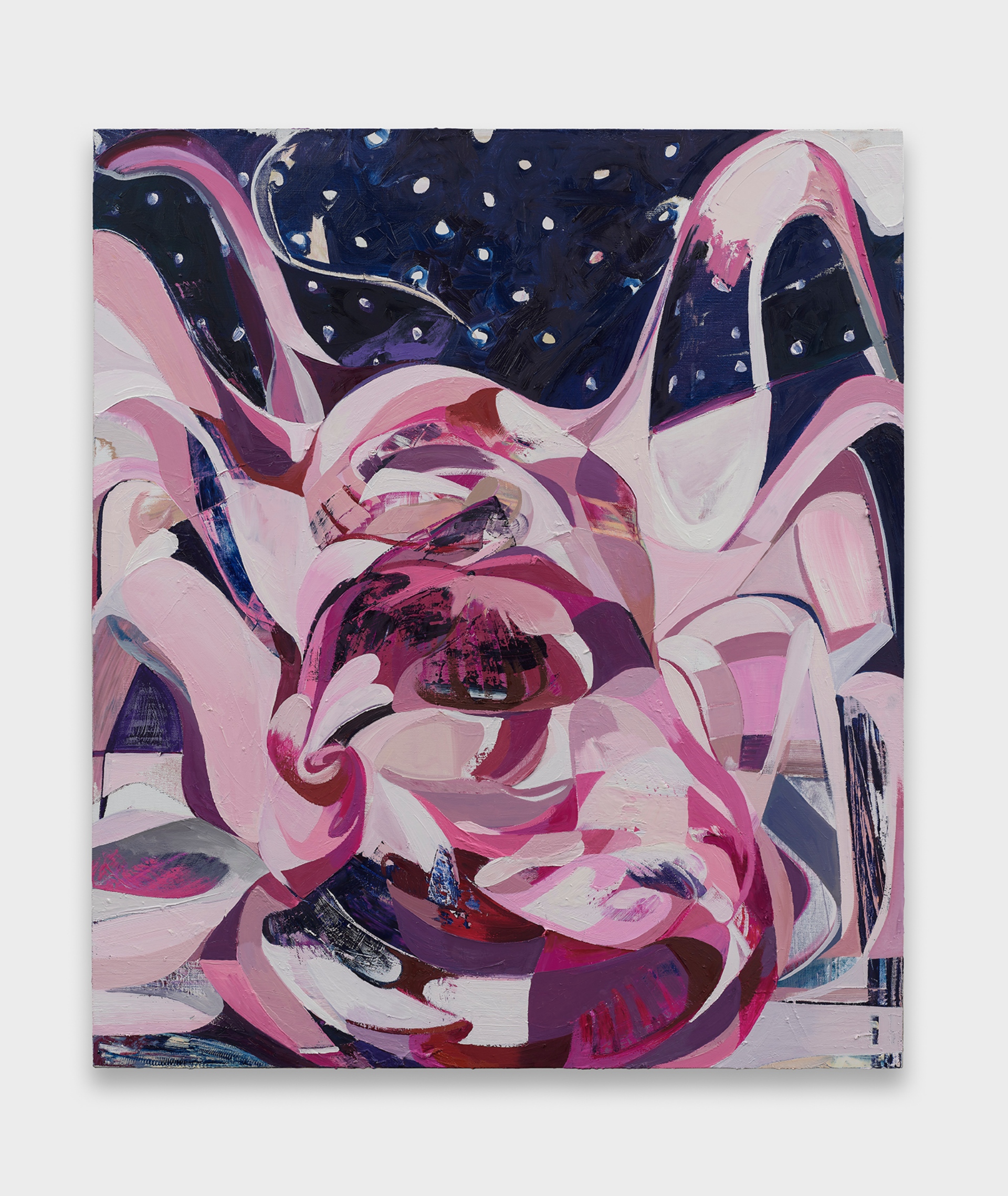 In her solo exhibition with LGDR New York, Swallow Whole will feature new canvases in oil that oscillate between figuration and abstraction, triggering our tendency to interpret abstractions as recognizable symbols and objects - a heart, seashell, chestnut, and rosebud - as suggested in her titles. Zhang creates imagery through intricate layers and sweeping brushstrokes. Her rich palette and the physicality of her application form the foundation of psychologically charged compositions. Jeanne Greenberg Rohatyn, Co-Founder of LGDR, and Rebecca Wei, Co-Founder and Chairman of LGDR & Wei, comment, "From Beijing to New York, we are delighted to present Chinese artist Zhang Zipiao's debut exhibition with LGDR. Personal and universal, Zhang translates the struggle of isolation many felt during the pandemic into physicality and sensation on monumental canvases of fleshy pinks, blood reds, and leaf greens. A central artistic voice of her generation, she has a unique gift to paint."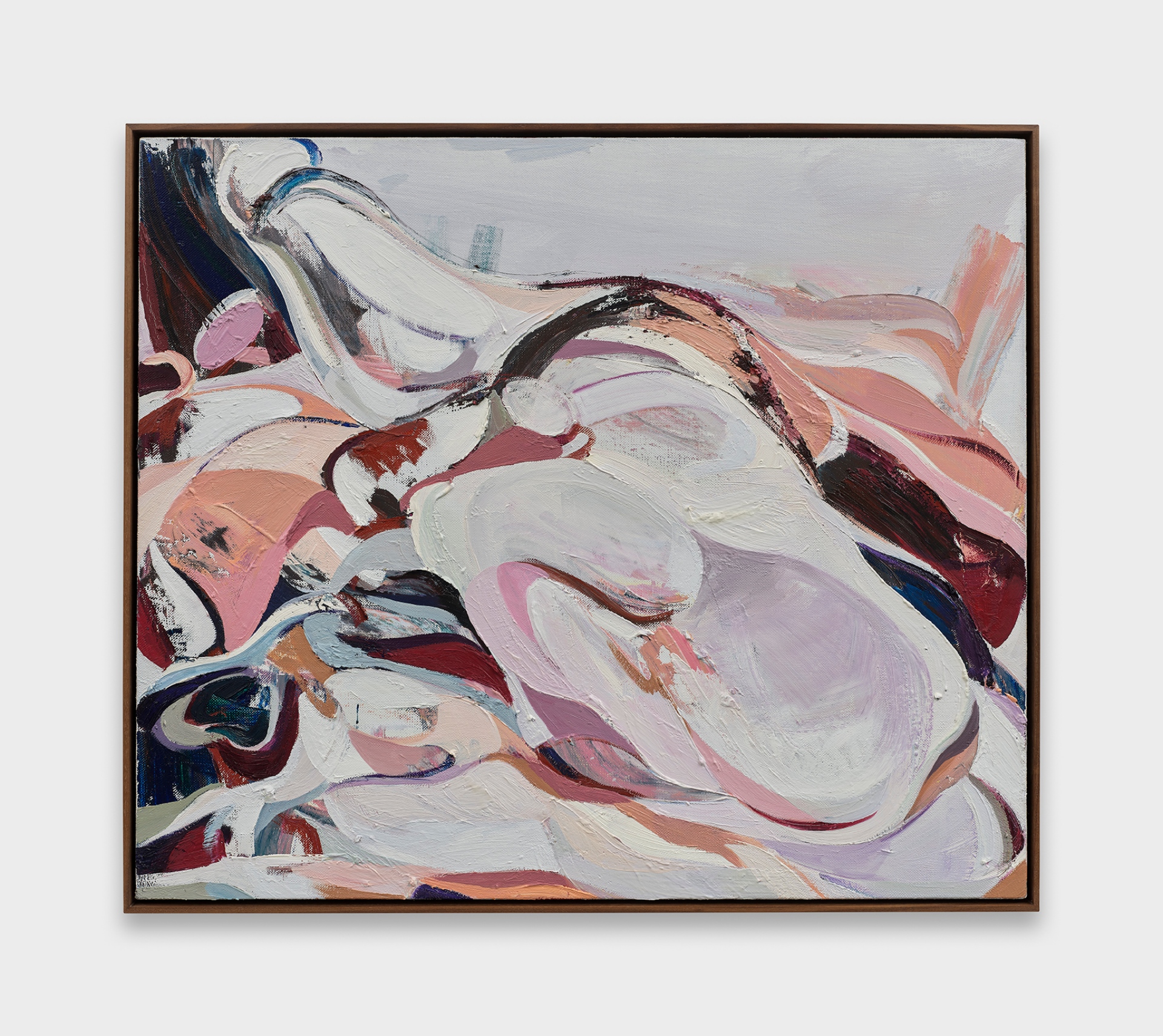 Zhang continues to feature entangled lines and contorting forms, deepening her exploration of the human body and organic matter in this new body of work. She departs from earlier allusions to beauty, lust, and euphoria to reveal the darker aspects of opulence, blurring the lines between balance and disorder, aggression and confinement. Navigating between modes of painting on instinct, she presents the viewer with a shifting and destabilized perspective not seen in her work until now - embarking without a plan and approaching the canvas with raw emotion and energy. This new process constitutes the artist's response to her uncertainty amid the internal and external turmoil experienced during the three long and precarious years of COVID when China was closed off from the rest of the world.
Her all-over compositions gesture and undulate, freely transforming across the picture plane. The diptych Mother of Pearl 08 (2023), which stretches four meters wide, represents a deconstructed and cracked open oyster, its flesh sumptuously rendered in pulsating ribbons of burgundy, pink, white, black, and midnight blue. Shells are potent art-historical motifs - from the scallop shell in Sandro Botticelli's Birth of Venus (c.1485) to the prominent inclusion of oysters and seashells in vanitas painting. Here, Zhang translates this symbol of nature through her unique pictorial language, imbuing it with her personal and internal narratives.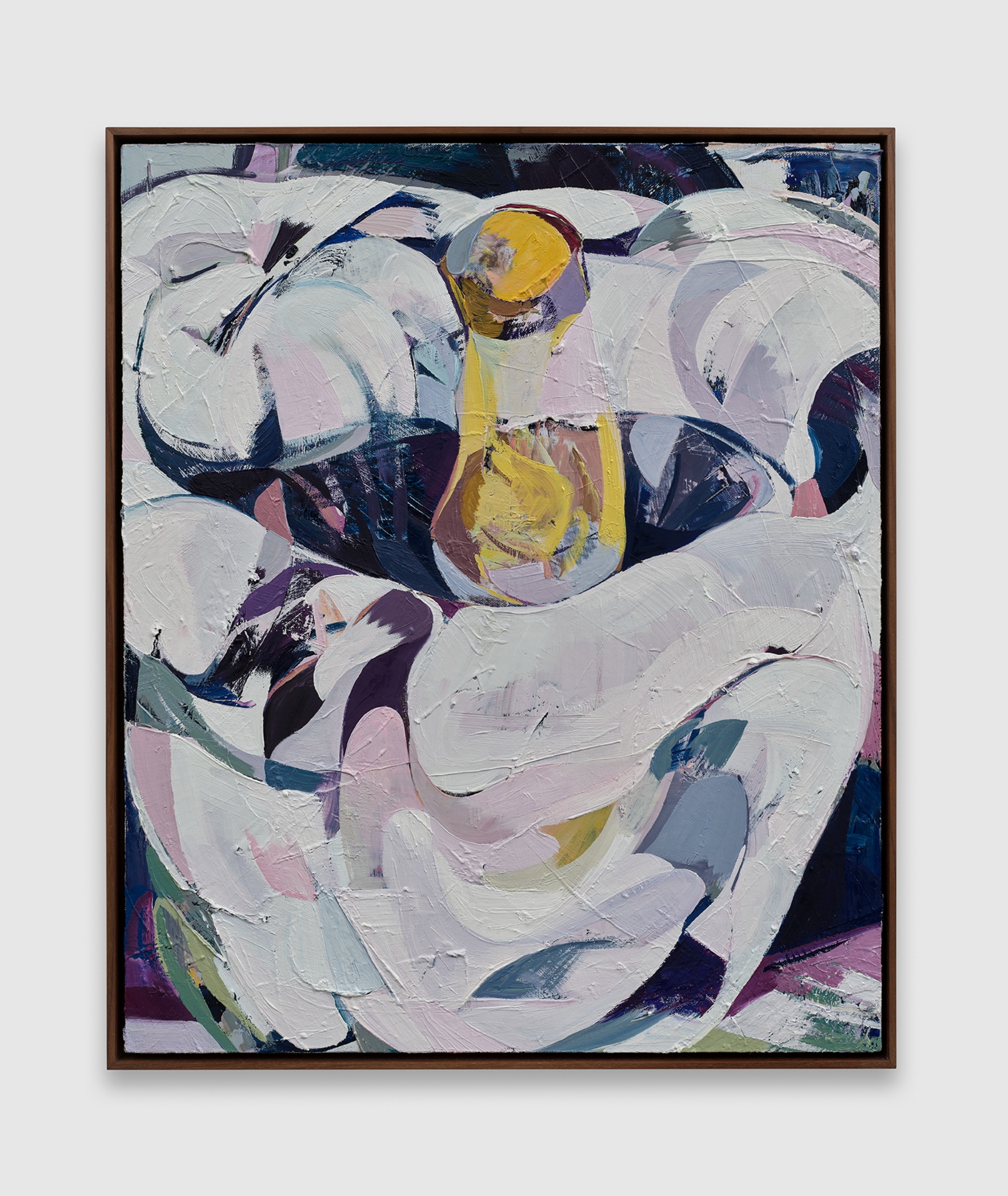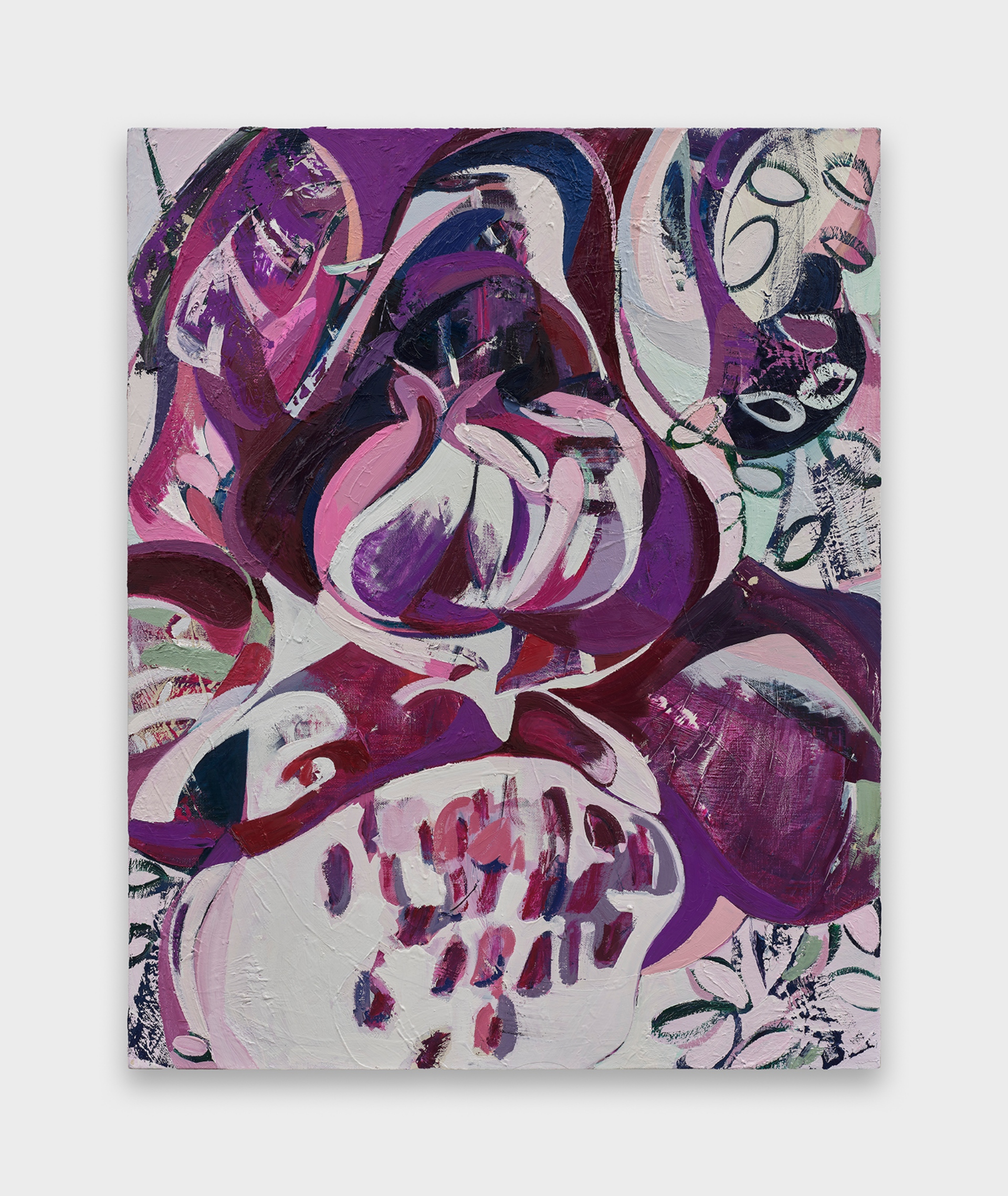 Alongside her monumental compositions, the exhibition will also feature smaller-scale works, representing Zhang's new interest in constraining the act of painting to the proportions of the human body. Calla Lily 10 (2023) portrays a close-up view of the distinctive flower - often representing rebirth and resurrection - in luminous white tinged with lavender, pink, blue, and green. Surrounding and intermingled with the yellow spadix, her dynamic swaths of colour appear joined together in a manner reminiscent of kintsugi pottery, which illuminates breakages and damage to espouse a philosophy that accepts transience and imperfection.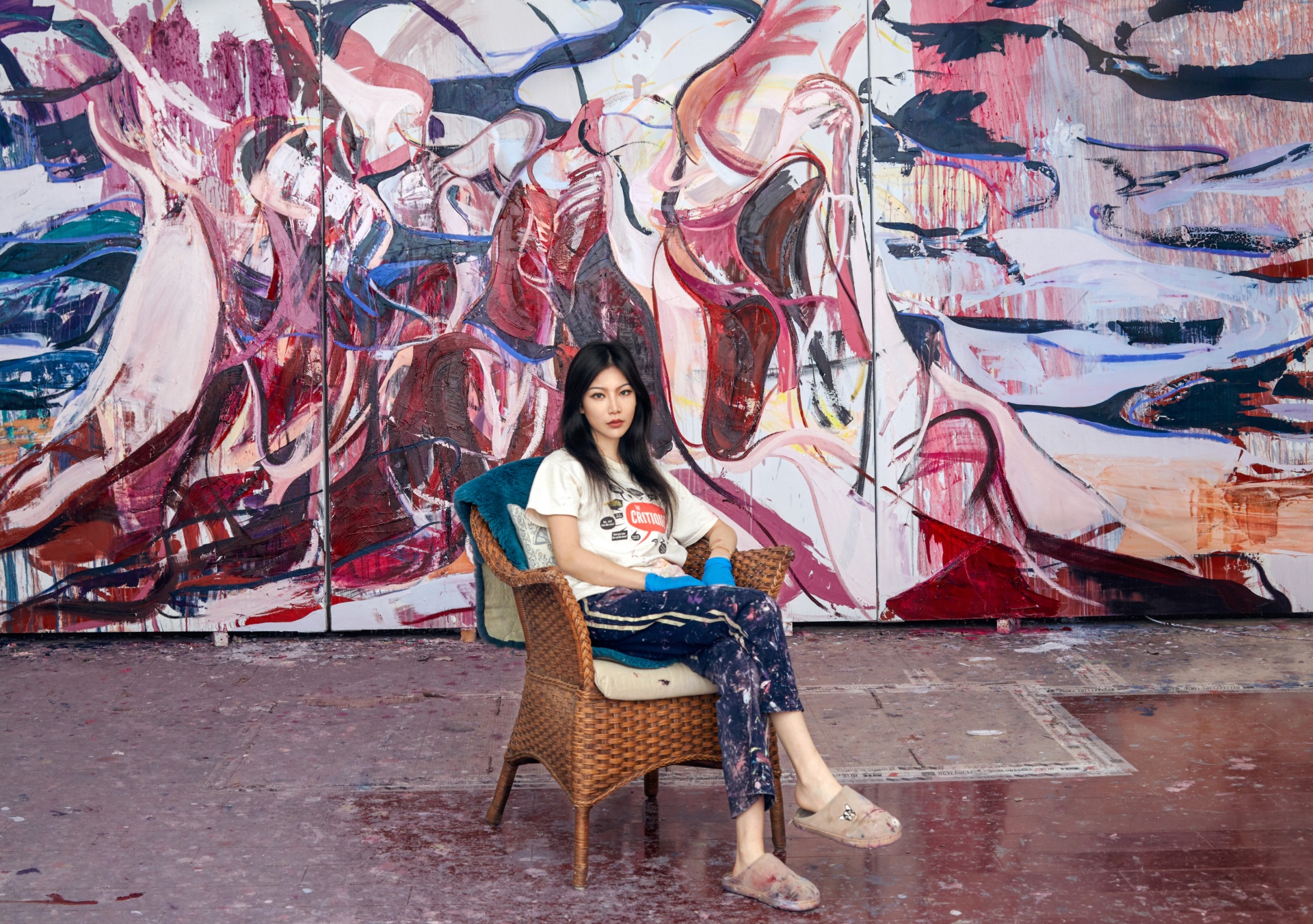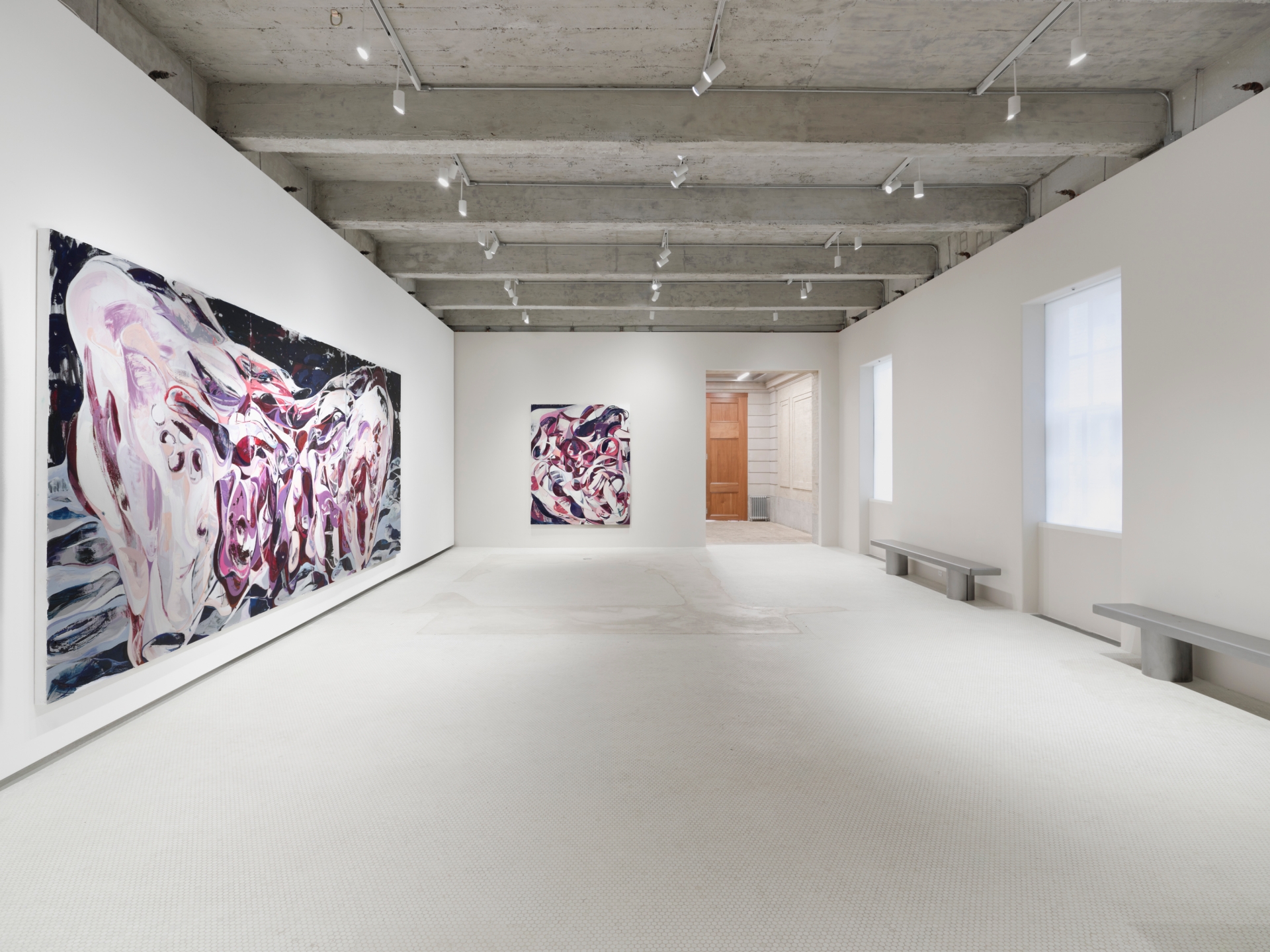 Zhang's process-based work eschews easy categorization, following her subconscious toward a unique painterly logic. Her contrasting palettes and twisting forms capture a psychological unease - underpinned by the global pandemic, perilous climate, and precarious social conditions - and conjure an emotional and sensory experience for the viewer. Through her symbolically figurative works, the artist probes and explores the in-between modes of painting that speak to both abstraction and representation, linger in the realms of ambiguity, and expand our physical and visual perception.