New York-based Japanese artist Tomokazu Matsuyama is set to make his mark in the city and at Sotheby's Hong Kong. Born in 1976 in Japan, Matsuyama creates work that responds to his own bi-cultural experience of growing up between Japan and America by questioning the aesthetic, cultural and conceptual systems of East and West. The artist, who received his MFA in Communications Design from the Pratt Institute, currently lives and works in Brooklyn, New York. Matsuyama's important exhibitions include the Long Museums in both Shanghai and Chongqing, China; Hong Kong Contemporary Art (HOCA) Foundation, Hong Kong; Japan Society, New York, NY, USA; Harvard University, Cambridge, MA, USA; Katzen Arts Centre at American University Museum, Washington, DC, USA; and Museum of Contemporary Art, Sydney, Australia, among other galleries and institutions. Matsuyama's works are also in the permanent collections of LACMA, Los Angeles, CA, USA; Asian Art Museum, San Francisco, CA, USA; Long Museum, Shanghai; Powerlong Museum, Shanghai; The Royal Family of Dubai, UAE; Bank of Sharjah Collection, Dubai, UAE; Microsoft Collection, and more.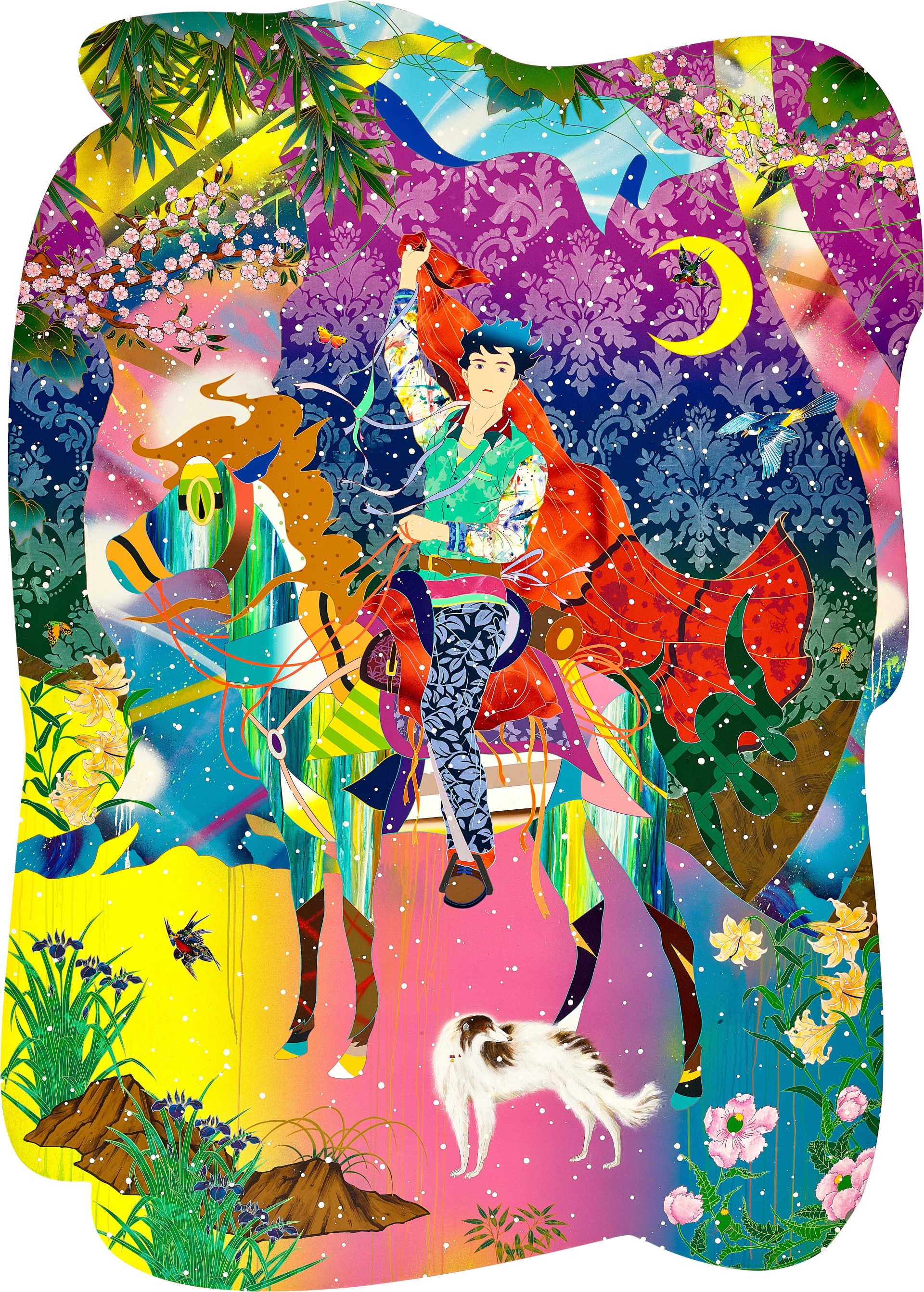 Titled Harmless Charm, the selling exhibition running 14 - 21 June 2022 marks his return to the city after five years. The exhibition will feature over 20 works, including newly created and never-before-seen paintings which blend elements of popular culture and traditional Asian motifs, moving beyond traditional geographical and temporal boundaries to create worlds where there are no cultural boundaries, nor past and present. Forming part of Matsuyama's celebrated Abstract, Equestrian, Fictional Landscape and Mythological series, these pieces will go on view alongside his debut collection of nine NFTs. A digital extension of his painterly explorations into reality and cultural identity, Matsuyama's NFT collection - comprising three unique 1-of-1s, three editions of five and three editions of 150 will also be available to view and purchase on Sotheby's Metaverse. This exhibition opens just months after Matsuyama's solo exhibition at the Long Museum in Shanghai and following the auction record (Something Came Together - a monumental work from his Equestrian Series, sold for HK$5,040,000/ US$642,000 (est. HK$600,000-800,000), over 6 times its high estimate, setting an auction record for the artist at Sotheby's Hong Kong in April.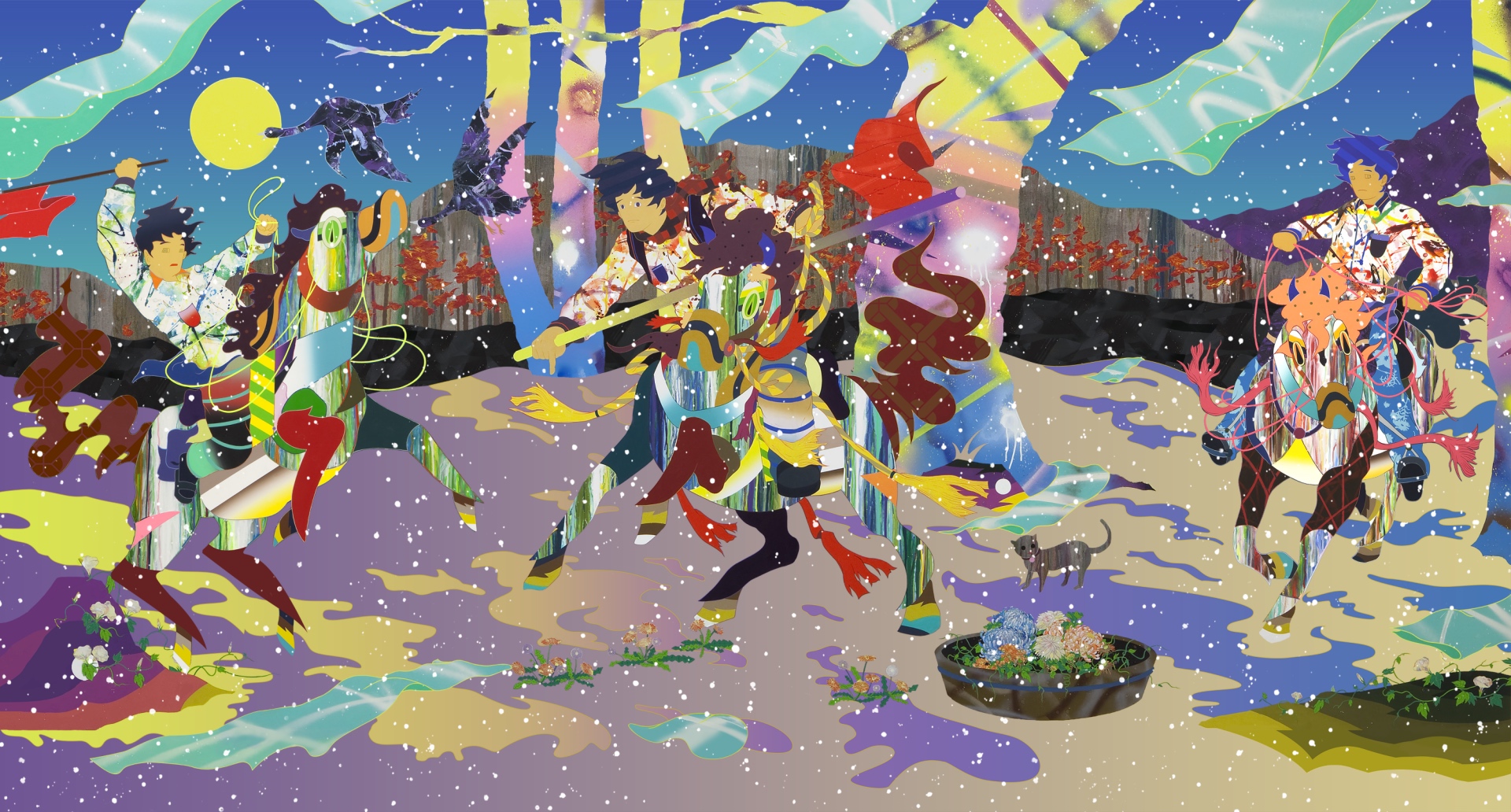 Matsuyama's exhibition Harmless Charm follows hot on the heels of a stellar Spring sale series for Sotheby's in Hong Kong. The series saw strong results across the board, with 88% of the offerings finding new homes, and a record high percentage of young bidders. Sharing his thoughts about the exhibition Matsuyama says, "This project means a lot to me and it is exciting to be able to share my new creations with not only Sotheby's but with art lovers in Hong Kong and beyond. Harmless Charm represents my journey of self-discovery as an artist exploring a whole new medium, as well as a means of exploring our existence and optimising hope for the future. While many may perceive my work to just be about the East and West, or the meeting of tradition and contemporary, it is actually an exploration of the world between the two. I'm not looking at the world in black and white, but trying to find the grey areas, where I can find new perspectives and ideas."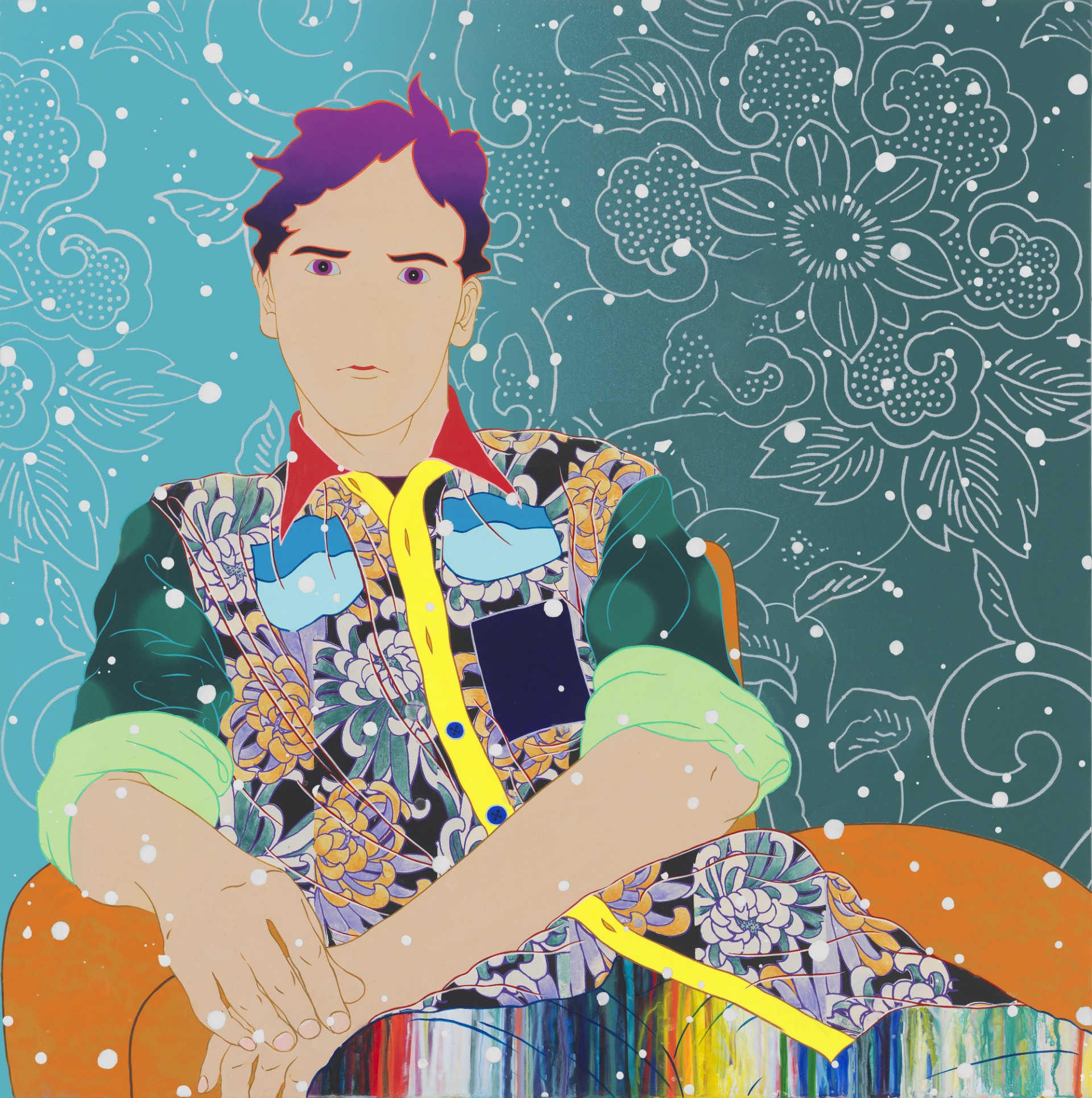 Nick Buckley Wood, Private Sales Director of Sotheby's Asia further commented, "This month, we are excited to bring the solo exhibition of Tomokazu Matsuyama to collectors in Asia. As one of the most dynamic and acclaimed artists today, Matsuyama's artworks build on his cross-cultural experience of growing up between Japan and the United States, exploring self-identity in our rapidly-changing modern society. For the first time ever, Matsuyama will display his iconic canvases alongside digital artworks, encouraging the viewer to question the meaning and values of our reality in today's digital world."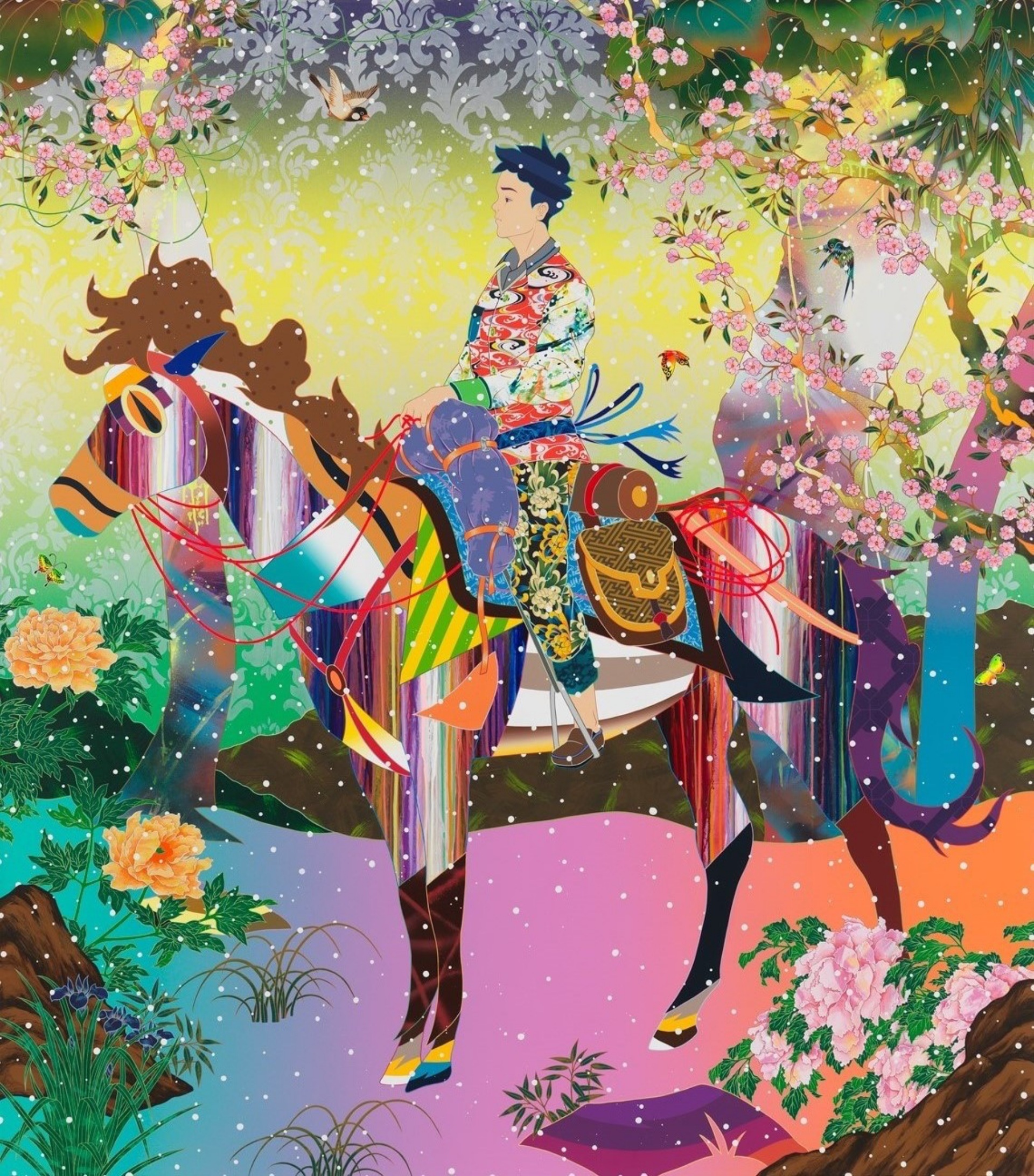 Highlight paintings will include the following: Harmless Charm - an abstract series, where Matsuyama references and reinterprets the power and gesture of Abstract Expressionist artists such as Jackson Pollock and Willem de Kooning through his unique style. By folding in the Eastern tradition of lucky charms, Harmless Charm is inspired by the 'Senbazuru' - a thousand paper cranes. The bright centrepiece is complemented by the two tondos in a subdued palette with pops of mint green hues. The Mythological Series interprets the qilin, the legendary divine beast. The largest work in the exhibition, World Town Lonely, features a spirited dragon, crafted with an abstract visual language and vivid colours, reminiscent of both pop culture and Asian culture. Matsuyama brings together a dichotomy of Eastern and Western cultures within his canvas, for instance, in Western art history dragons are often regarded as terrifying beasts to slay, whereas the East sees them as divine and auspicious, prompting viewers to question cross-cultural blending within today's society.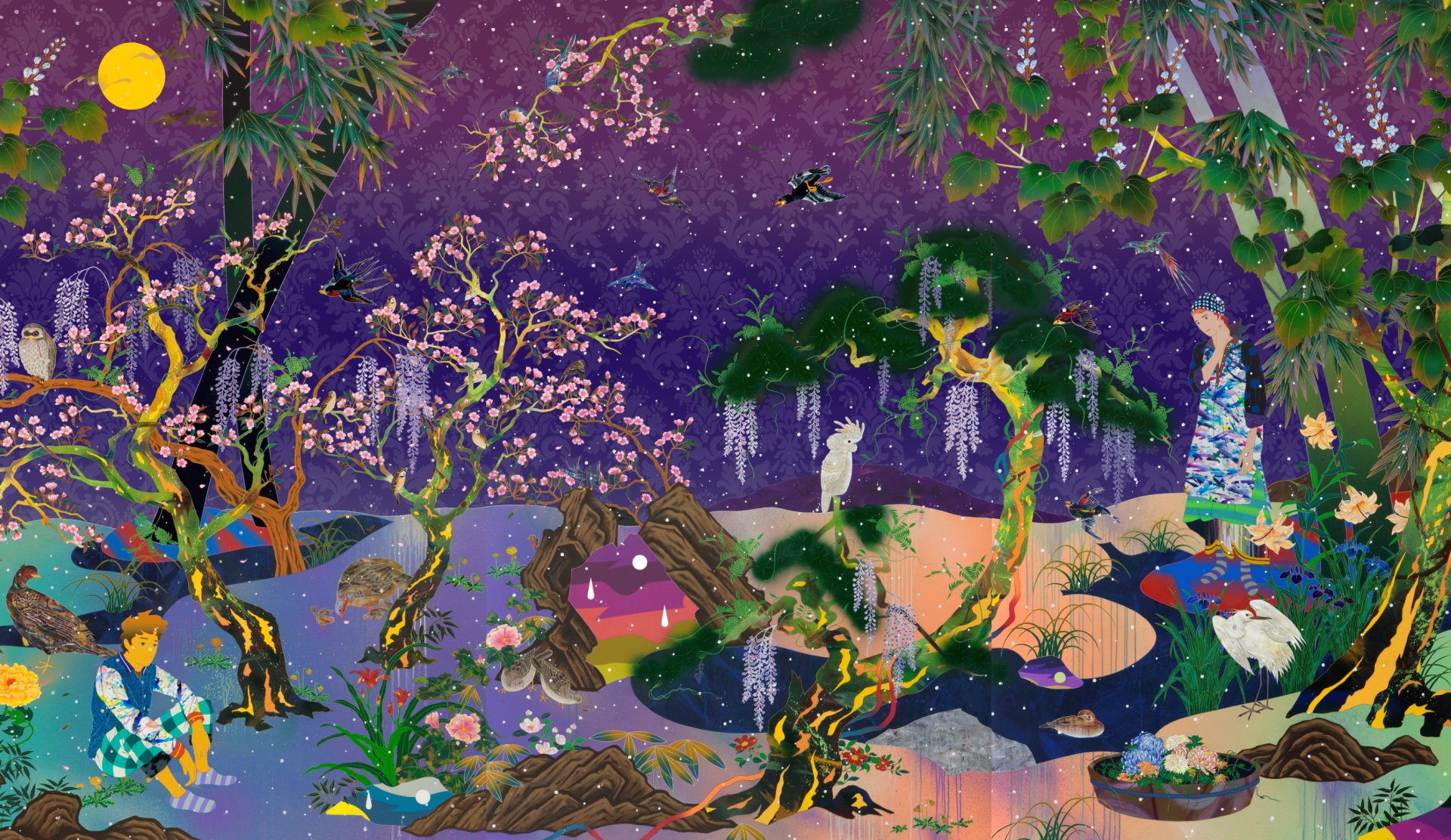 In the Fictional Landscape Series, Melody Mad Afternoon, there's an unusual interior scene depicted which includes diverse references to art history and contemporary Asian and Western culture, leaving the viewer to discover their own interpretations of the work. Andy Warhol's Brillo Box, a scarf from New York's garment district and a cat inspired by traditional Japanese painting, as well as hand-painted wallpaper and decor, blend together to express our transient identity that is free from constraints of temporal and geographical context.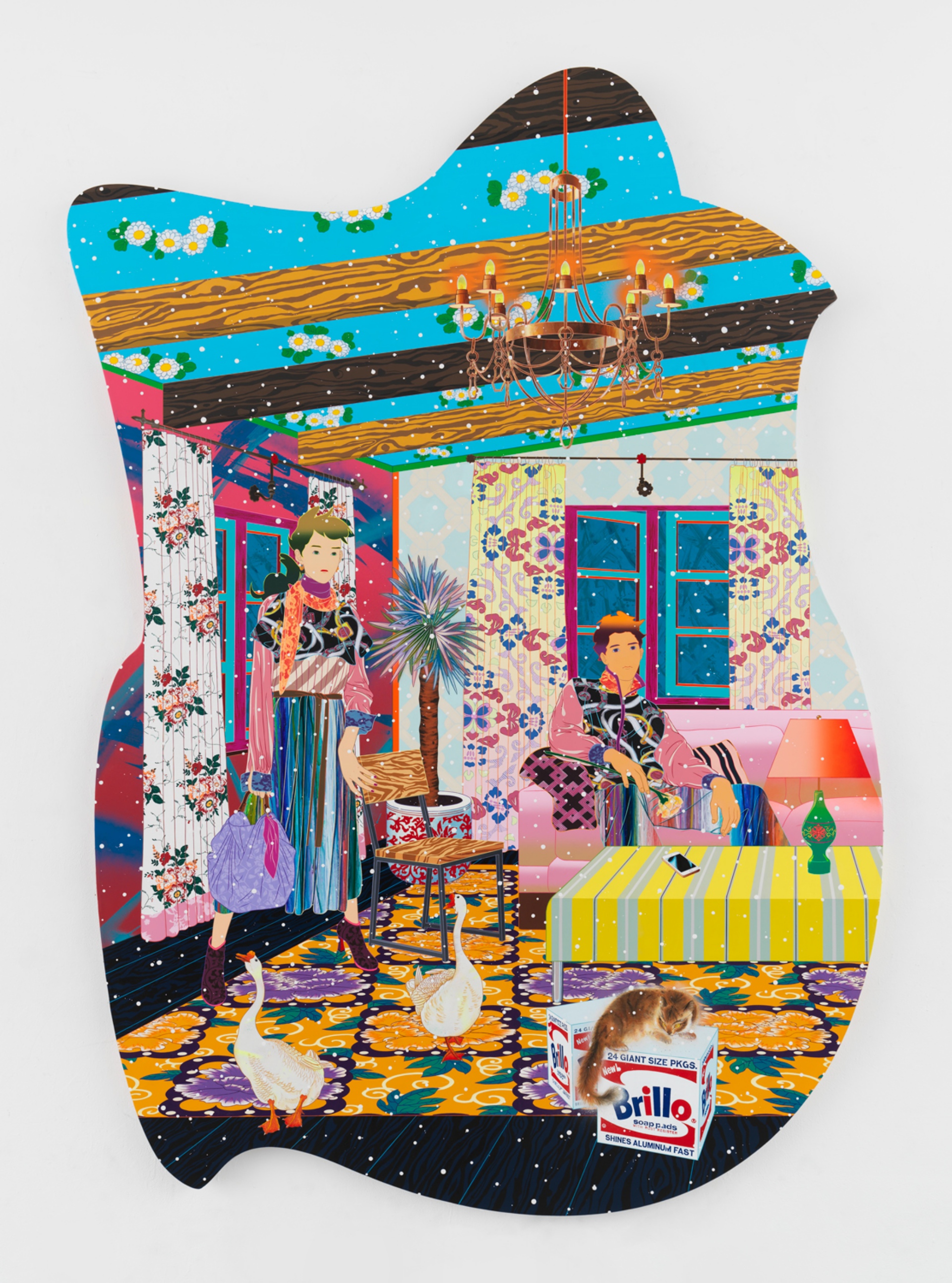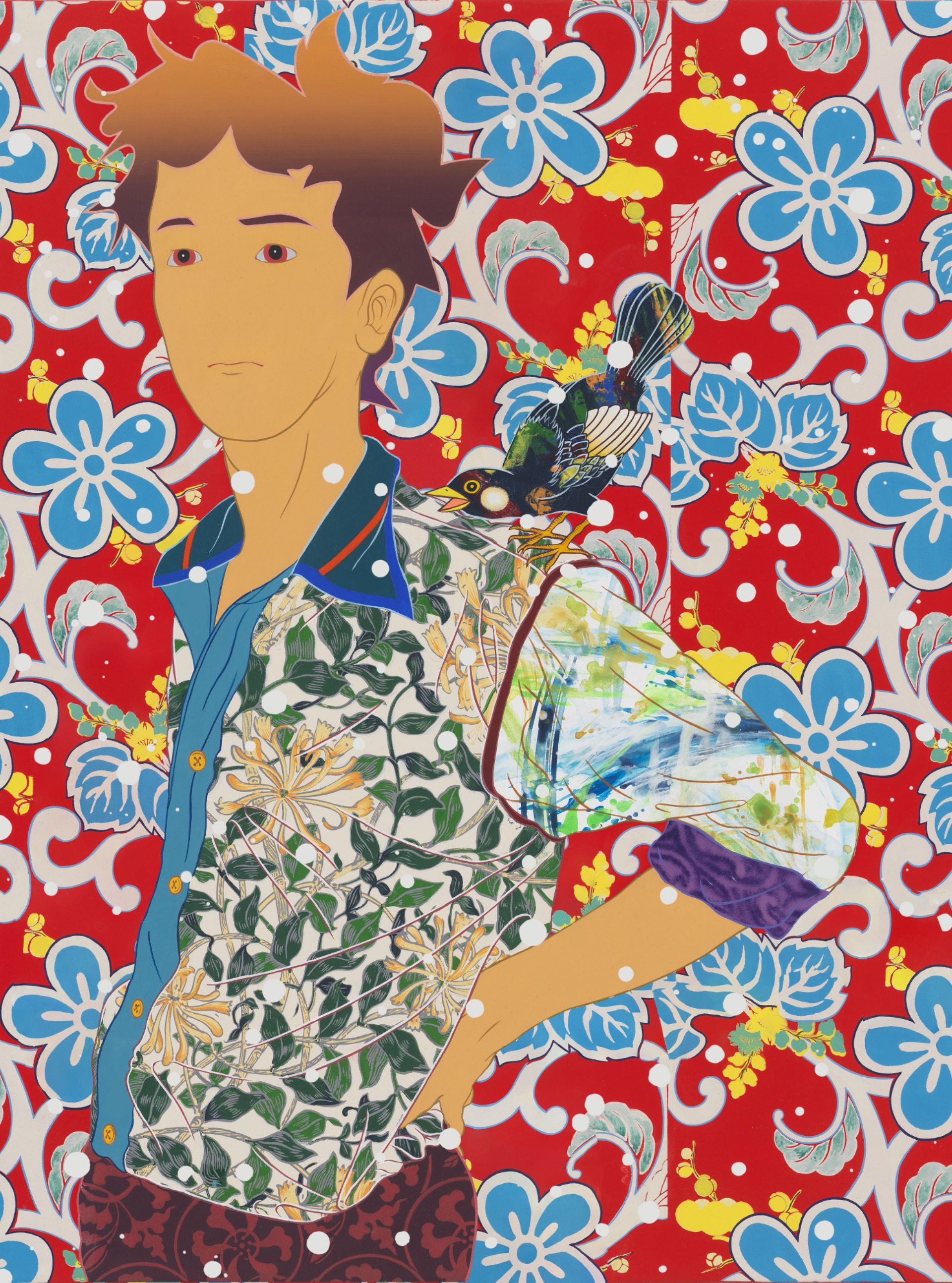 In the Equestrian Series - I will Imagine - the recurring motif of the horse and rider is given a new meaning in this series through the artist's use of vivid colours, a confused temporal and meteorological state and fashionable contemporary clothing. Matsuyama's seemingly effortless blending of motifs and painting styles draws the viewer to make connections with other diasporic artists. He aims to liberate the traditional equestrian image from the context of propaganda in an effort to reframe historic connotations of the subject matter while venturing into an uncharted artistic territory.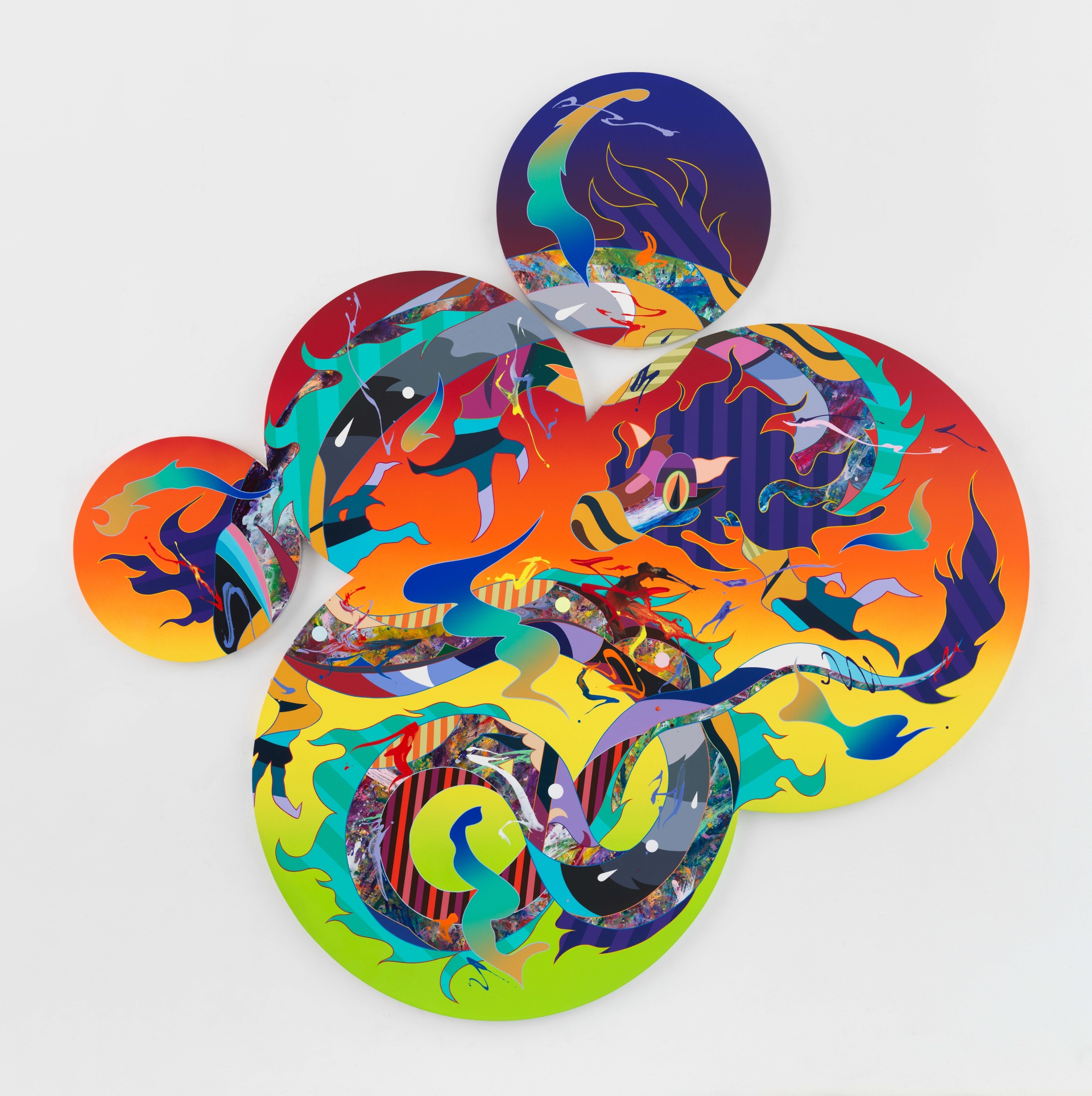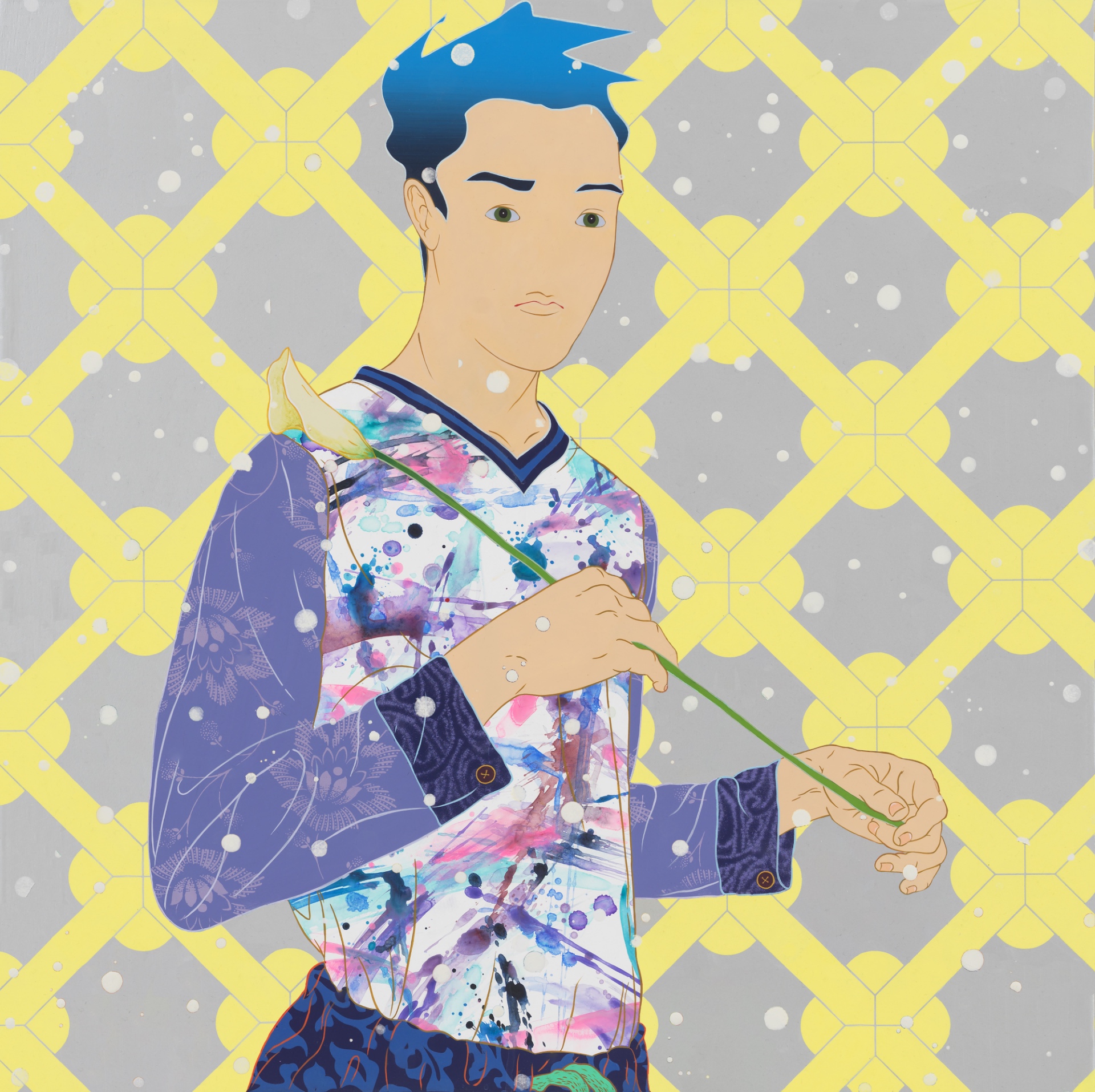 The debuting NFT artwork is also an anticipated highlight, with Frosti Aurora from the Fictional Landscape Series, Revolution December, Family Tree Harlem, and Portrait 1, Portrait 2 and Portait 3 from the Equestrian Series. All of these are minted in June 2022 and encompass a unique looping video at 4k.