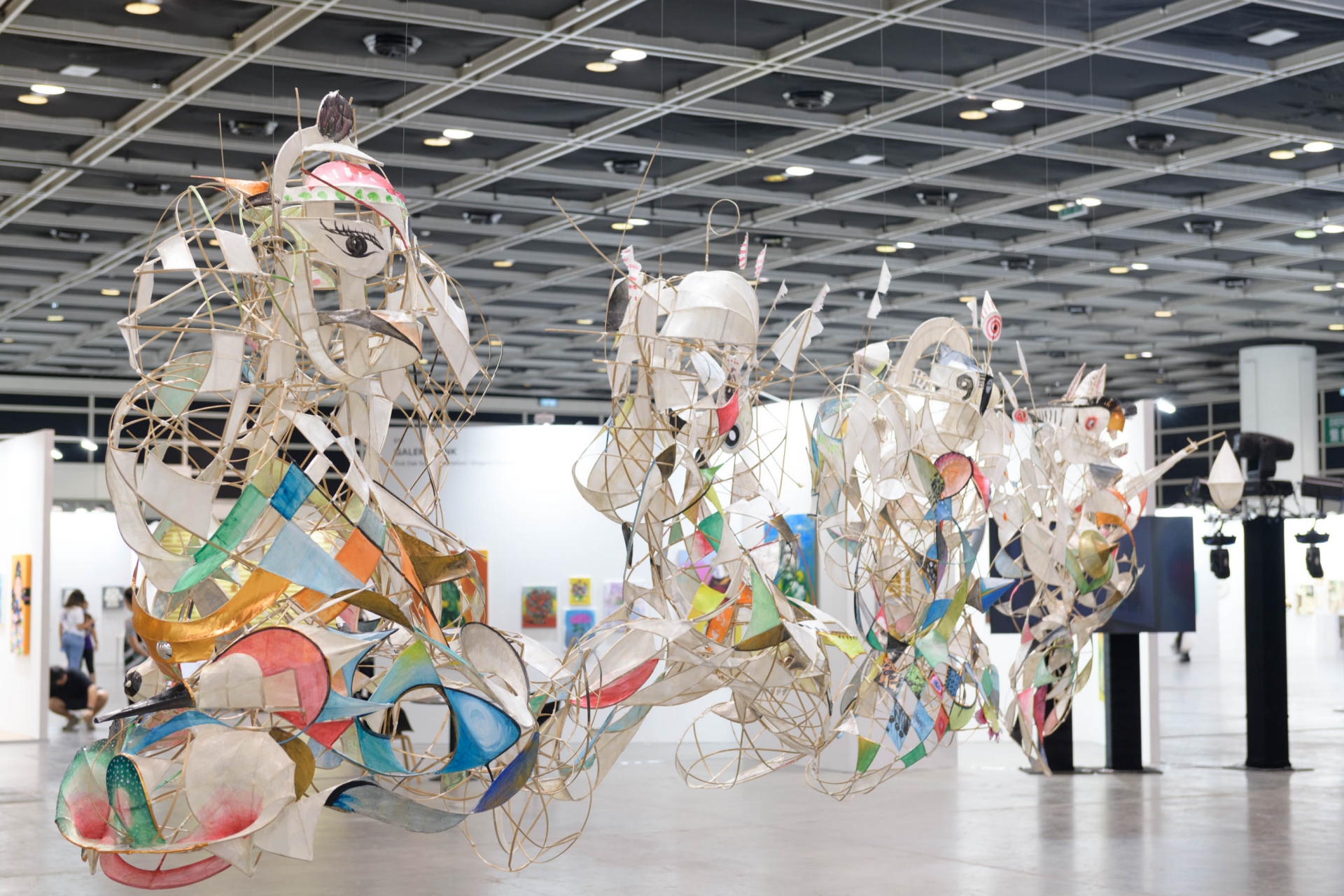 Over the years, Art Central has been recognised as an important incubator for artists and galleries in the rapidly growing market for contemporary art in Asia, presenting younger artists alongside established names, and showcasing progressive works that challenge the boundaries of contemporary art. This year's fair features 52 galleries presentations in three sectors: Chung Dim Central Galleries, Gwo Wai Curated Booths and Duk Dak Solo Presentations, and accompanied by a dynamic programme of installations, talks, performance and video art. Says Charles Ross, managing director of Art Central, "We are thrilled to return for our seventh edition and participate in the continuous growth and development of the Hong Kong art scene and the market. We are thankful for the overwhelming support from our lead partner UOB, galleries, and partners. The Fair brings to the audience a variety of outstanding works across different creative expressions, celebrating visionary attempts by our creative community."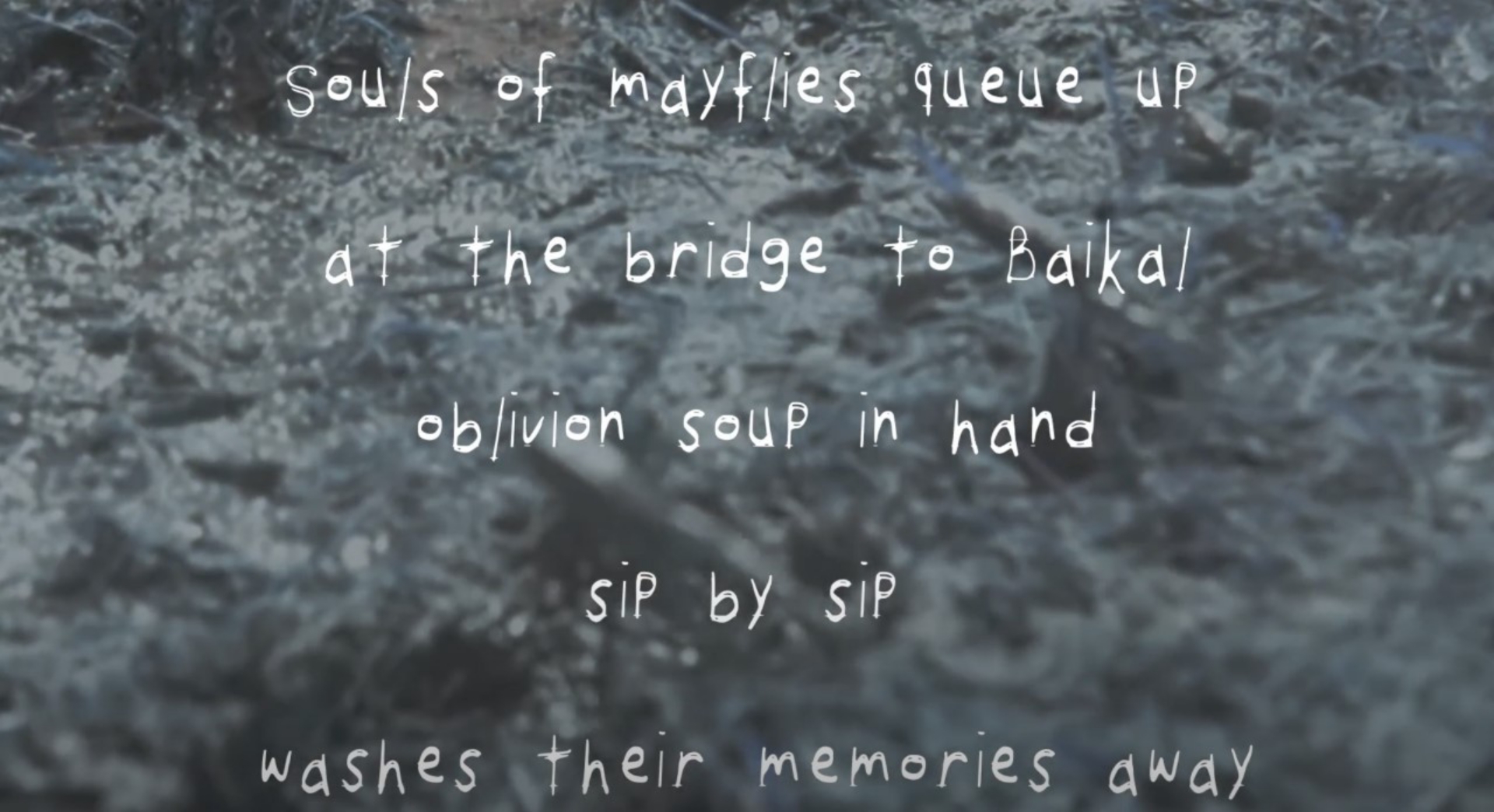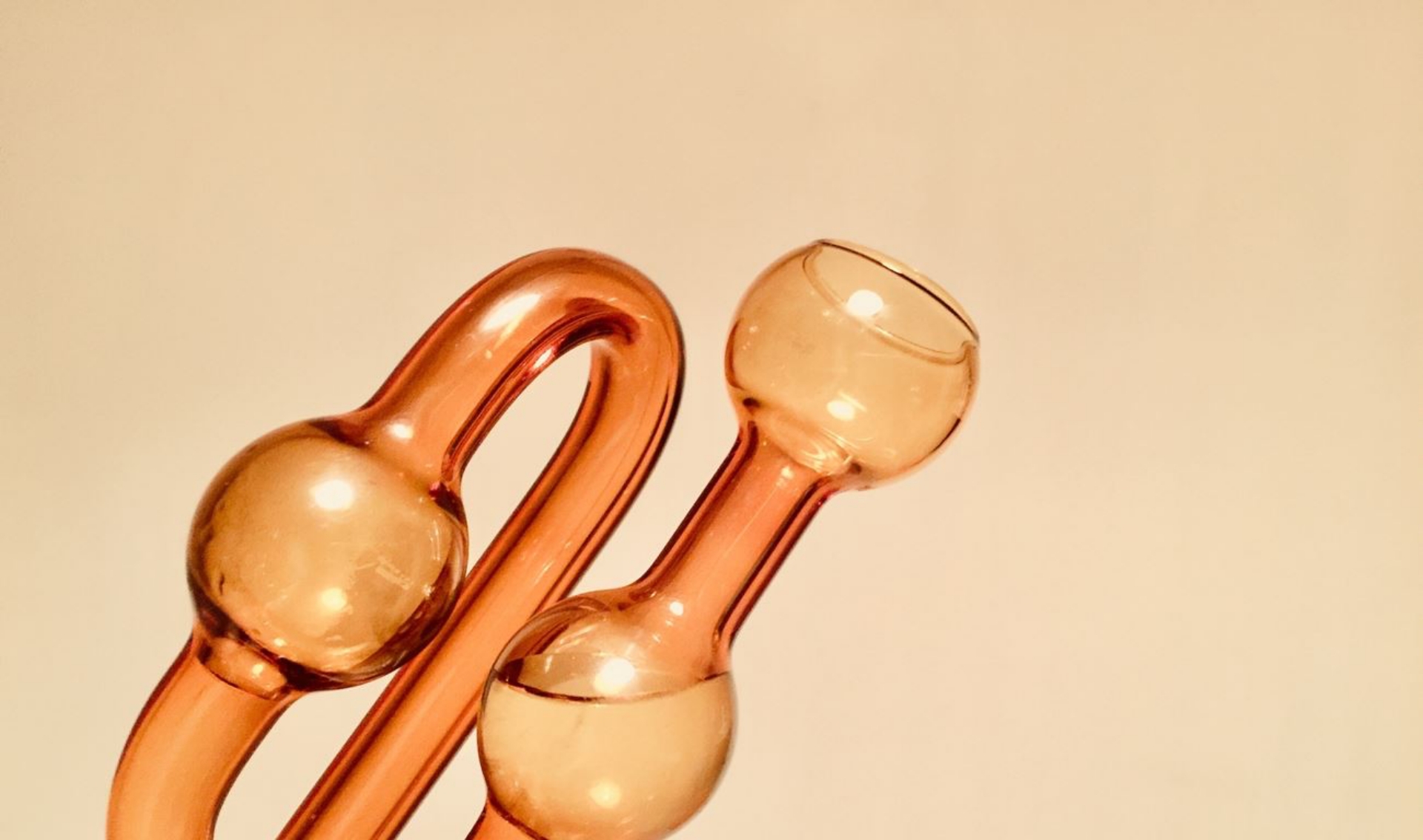 Art Central 2022 occupies a significantly larger space than the previous edition and will feature a dynamic group of over fifty galleries with strong representation from Hong Kong-based exhibitors. Over twenty galleries will join Art Central for the first time in 2022, including Hong Kong-based exhibitors Touch Gallery, Double Q Gallery and Square Street Gallery, as well as notable international exhibitors including Gin Huang Gallery, based in Taichung, and Mwimbi Fine Art, Lusaka, amongst others. The fair will also welcome a participation of a record number of Hong Kong artists spread across its diverse programme of gallery booths, public art projects, curated installations, and which will continue throughout a compelling series of public talks, video and performance art presented by Asia Society Hong Kong Centre - the official education partner of the fair. Art Central has also partnered with Artsy, the largest global online marketplace for buying, selling and discovering art by leading artists.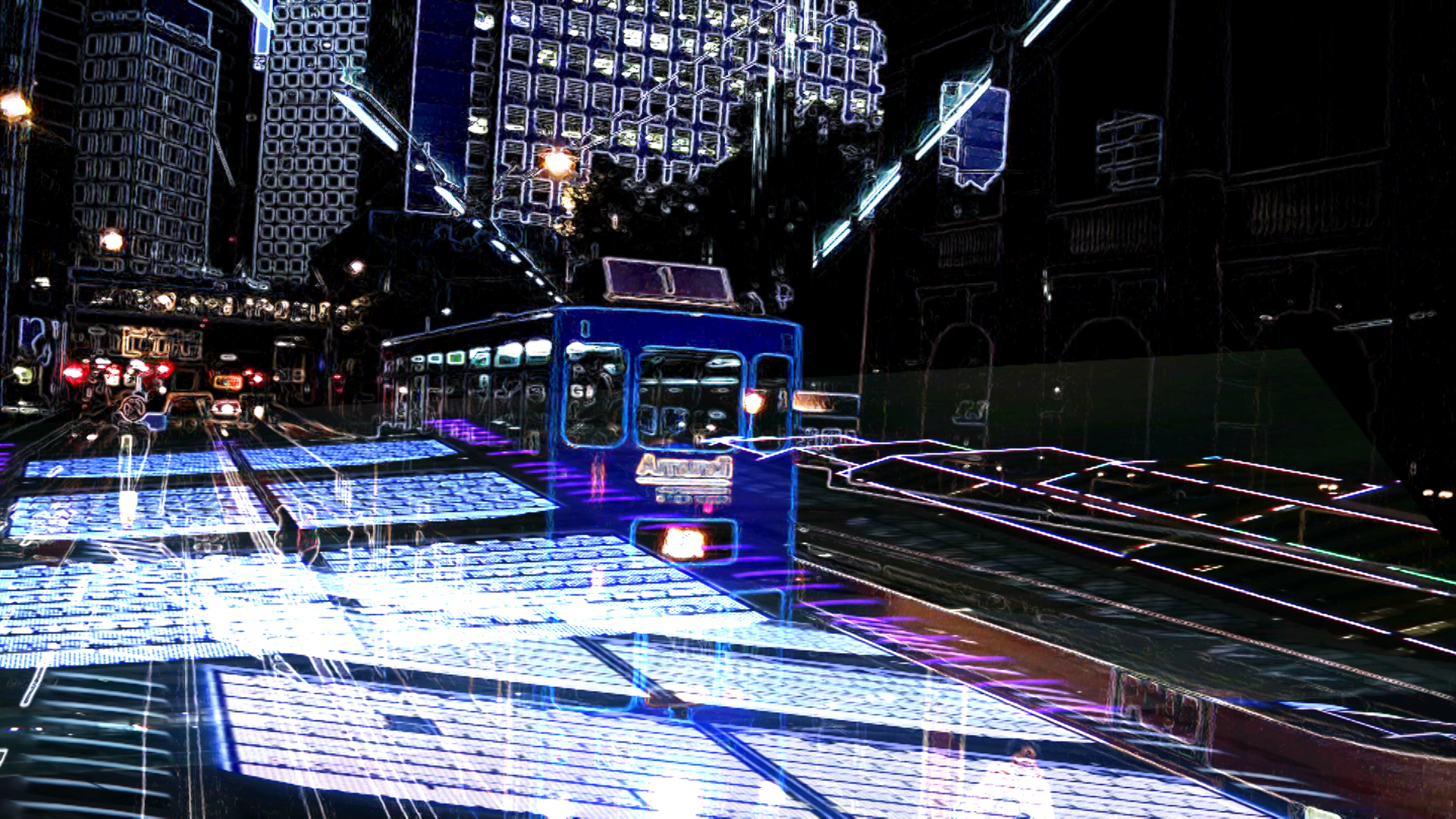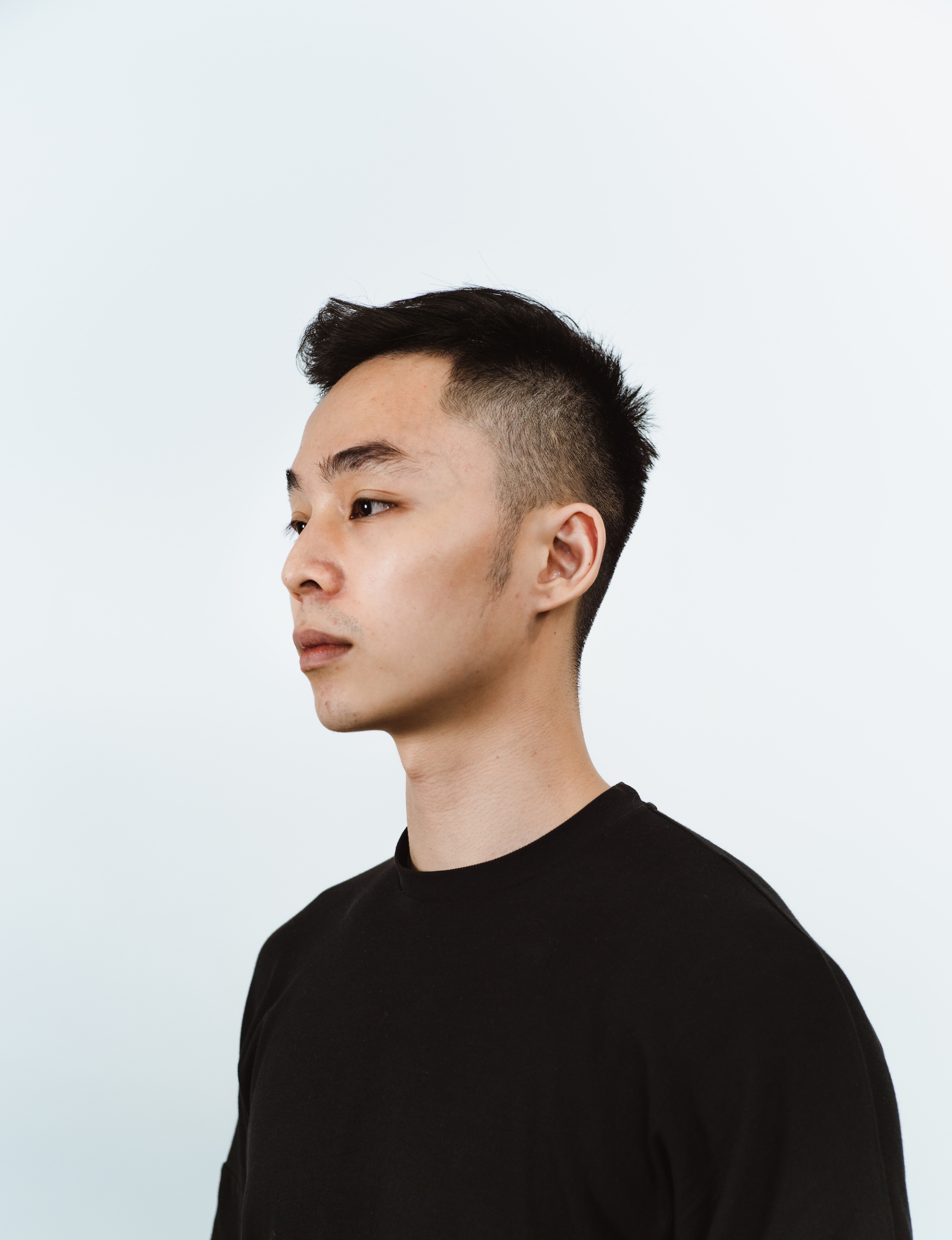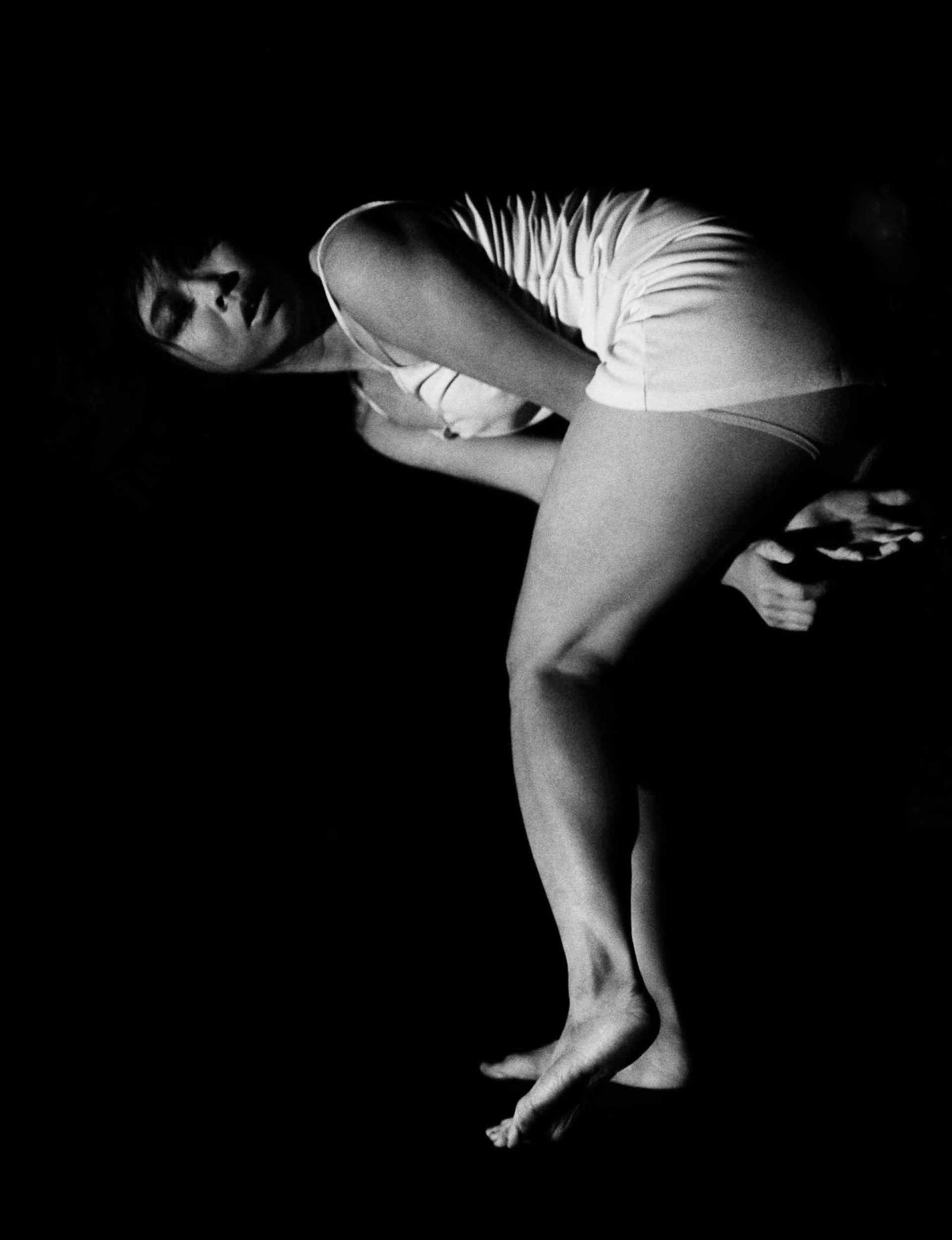 Meanwhile, Art Central's Yi Tai Sculpture & Installation Projects sector provides a platform for the support and development of contemporary artistic practice with a focus on works of scale and conceived through non-traditional methods. Coalescing around the curatorial theme Thinking Magic, according to 2022 curatorial advisor Qu Chang "the projects selected for Yi Tai 2022 exhibit a kind of magical charm that isn't completely removed from reality, but rather deeply entangled with the memories, beliefs, affects, conventions and crises of our time." Selected projects include those by Afa Annfa (JPS Art Gallery, Hong Kong); Batten and Kamp (Jeeum Gallery, Seoul and Hong Kong); Márton Nemes (Double Q Gallery, Hong Kong); Bing Lee (Soluna Fine Art, Hong Kong); Louis To Wun (CWC Art Gallery, Hong Kong) and Sueyon Yang (Art Projects Gallery, Hong Kong).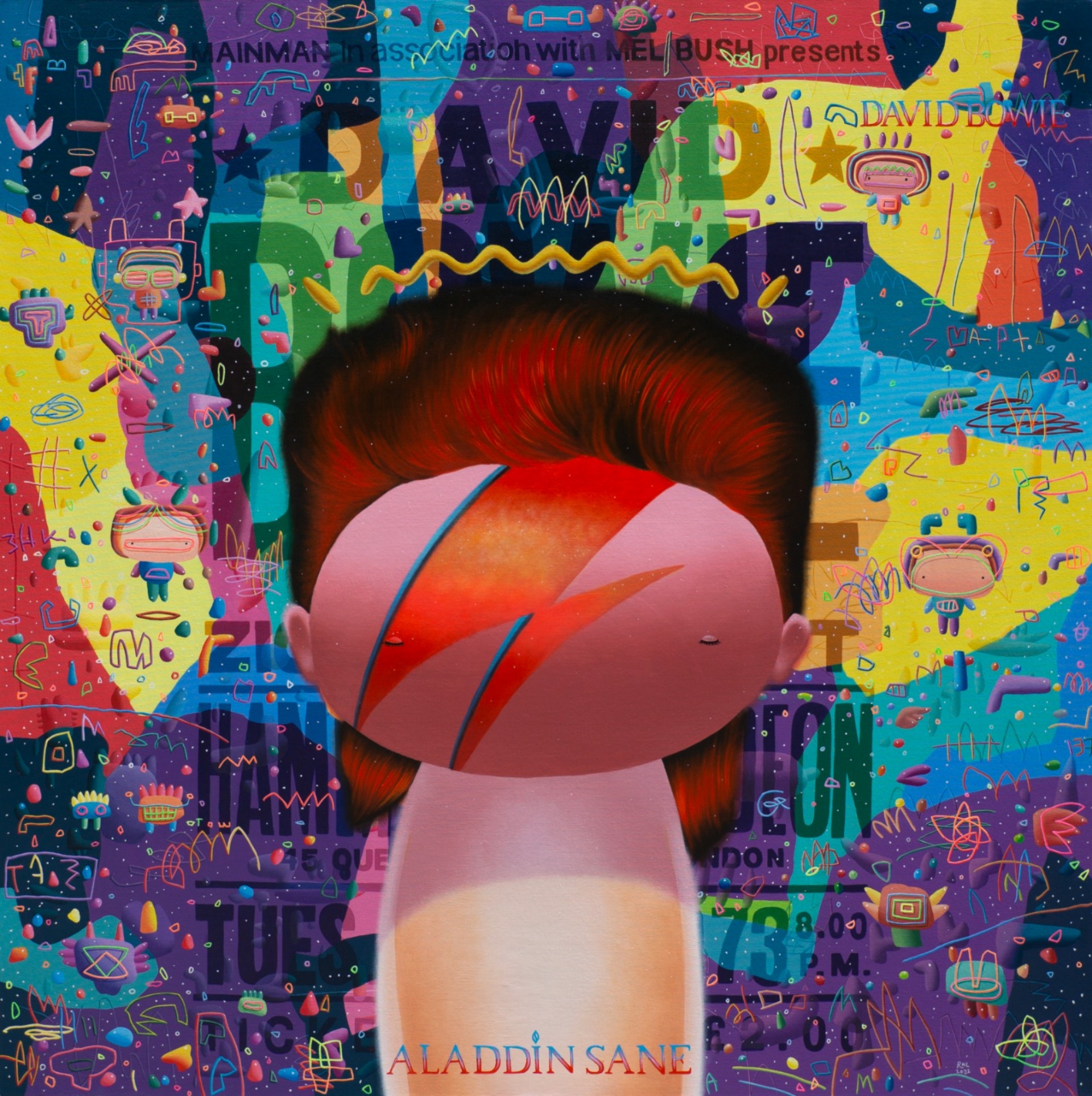 The 2022 fair will continue to inspire discovery and dialogues amongst collectors and visitors alike as they engage in art activities. Presented for the sixth consecutive year with Lead Partner, UOB, Art Central demonstrates a shared commitment to developing the local art ecology in Hong Kong and encourages cultural inclusion of the wider community through outreach partnerships with educational institutions across the territory. Says Corey Andrew Barr, Fair Director of Art Central, "Art Central's return in 2022 – with an ambitious programme of gallery booths, installations, moving image and performance projects – is entirely the result of the dedication of our galleries and partners and a testament to their commitment. Increased engagement with Hong Kong galleries and artists has been a silver lining to the pandemic situation, and we are proud to support their work as part of our mission to bring greater attention to the creative talent of our home city."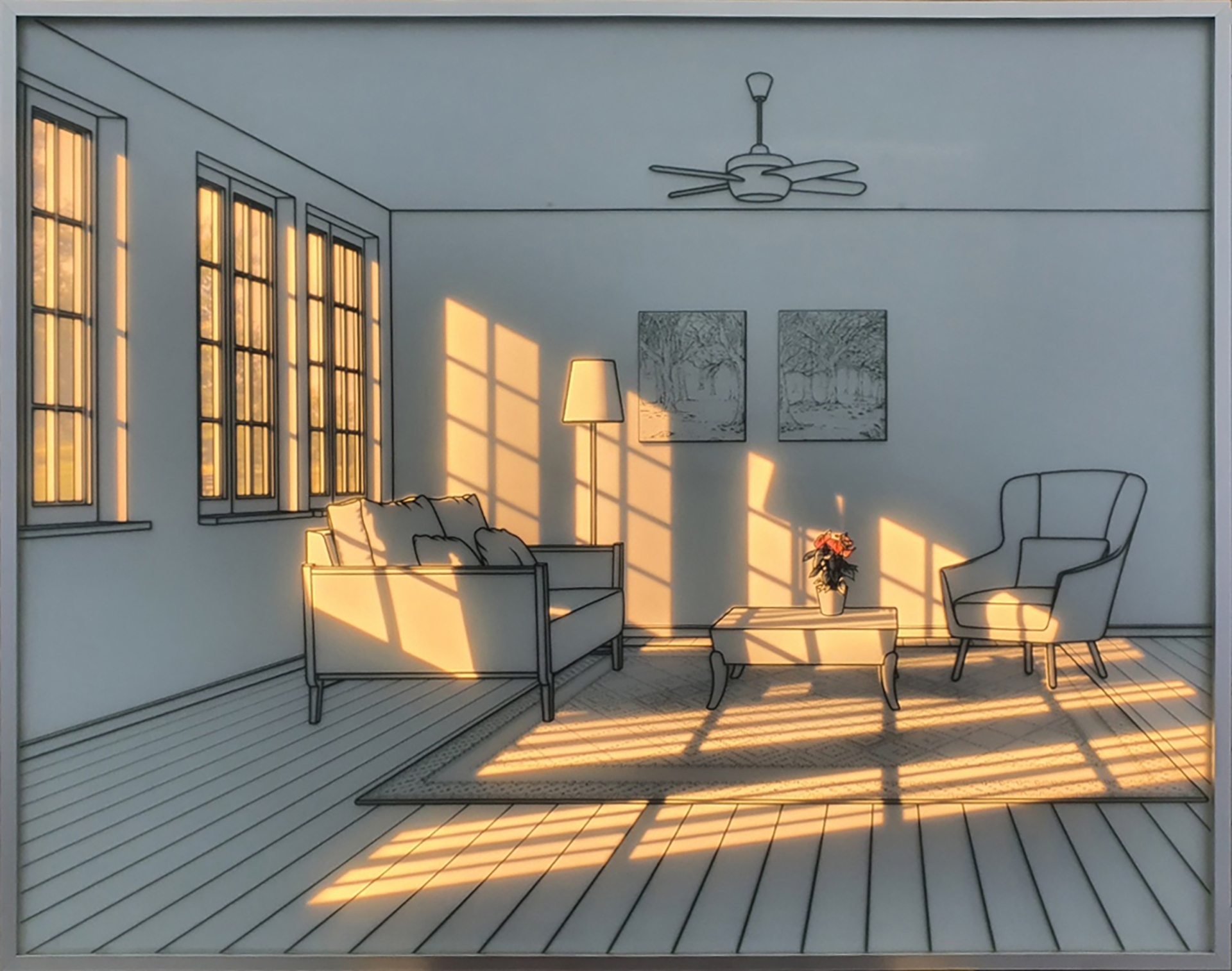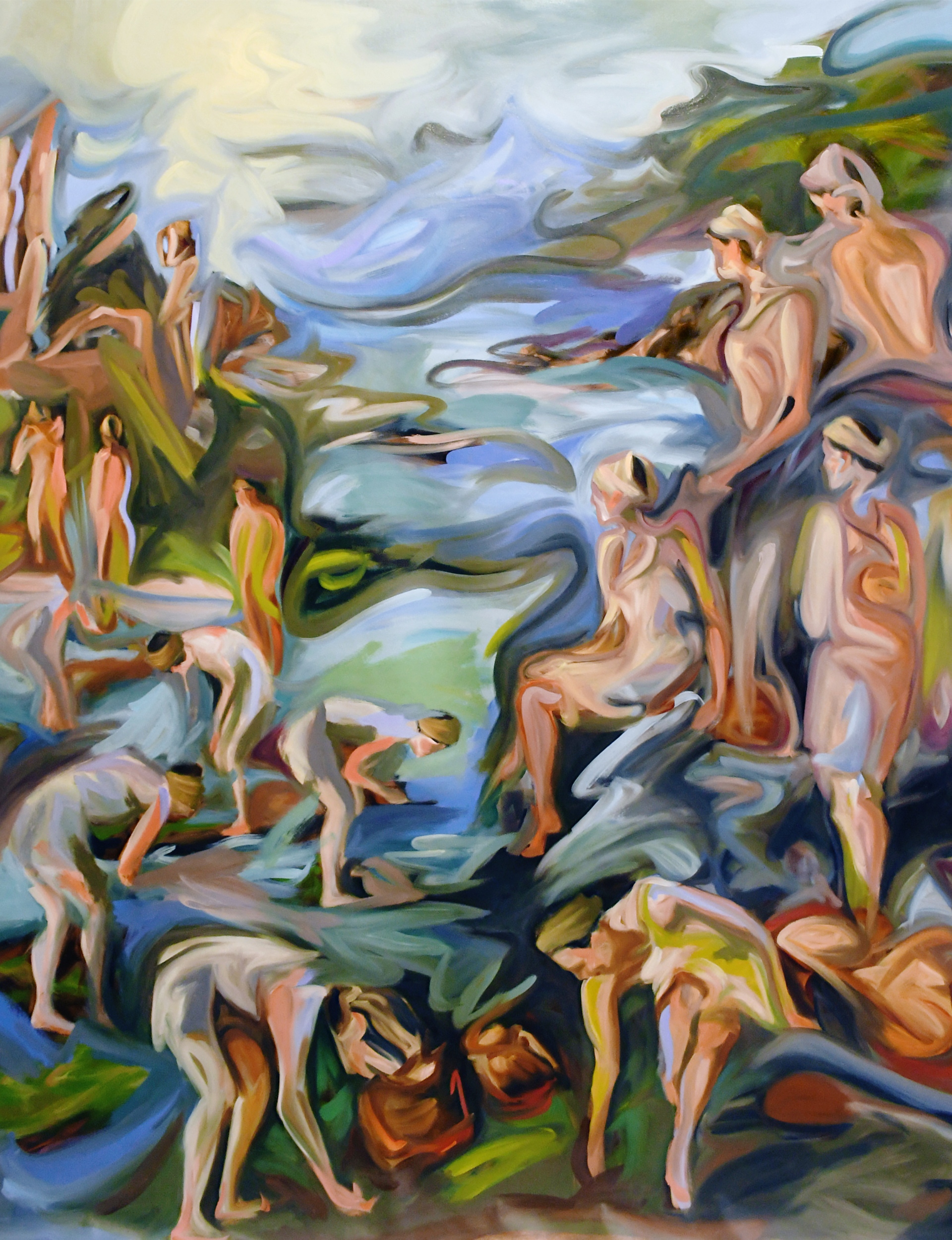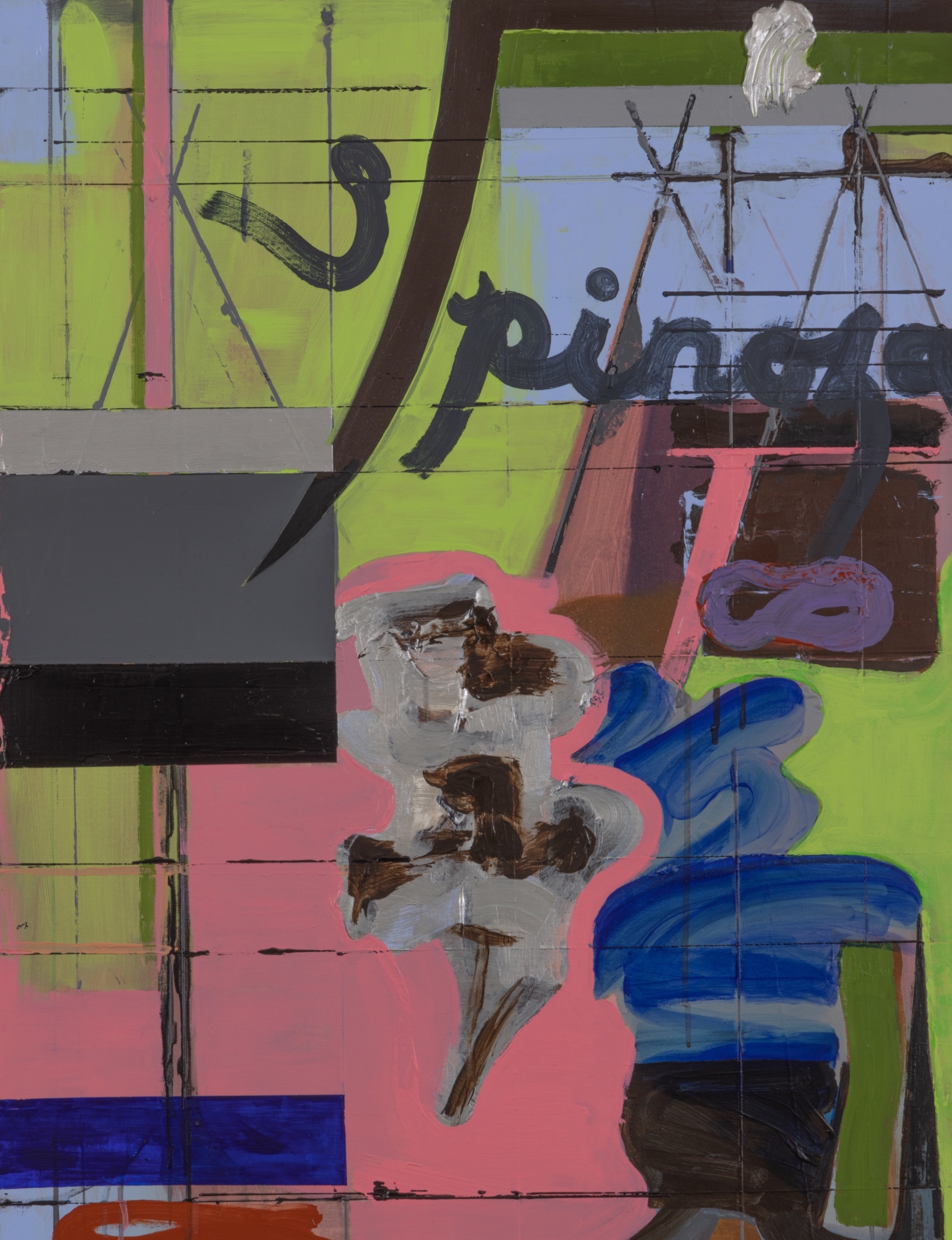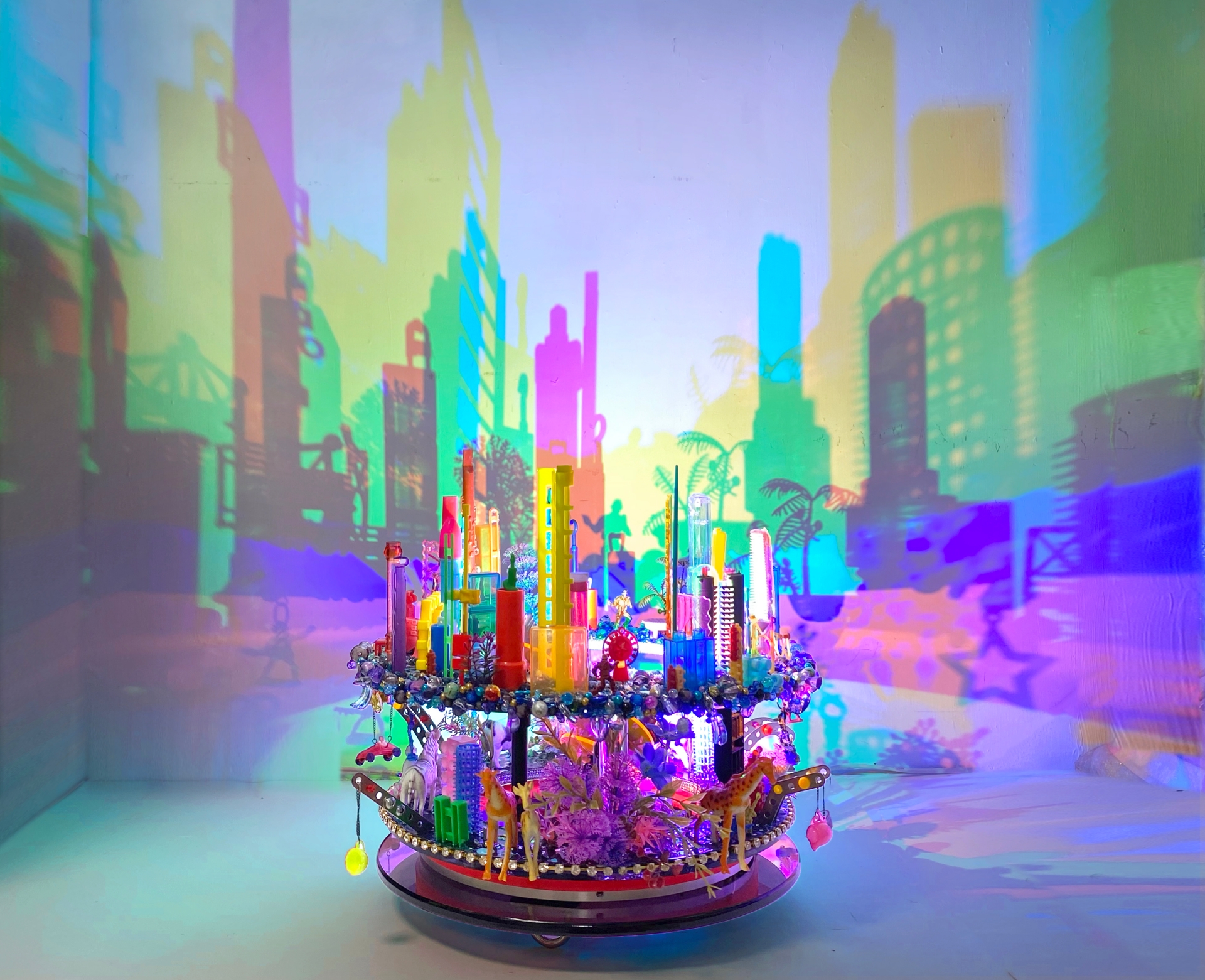 Christine Ip, CEO, Greater China, UOB, says, "UOB's commitment to supporting Hong Kong and the communities in which we operate extends beyond providing financial services to cultivating cultural capital. As part of our long-term efforts in forging a sustainable future, we continue to support Art Central that brings the treasures of more than 50 galleries under one roof. The fair also serves as a platform for artists to shine on the international art stage and enhances dialogues among art enthusiasts. Together we want to open more hearts and minds by sharing and promoting the arts in the wider community."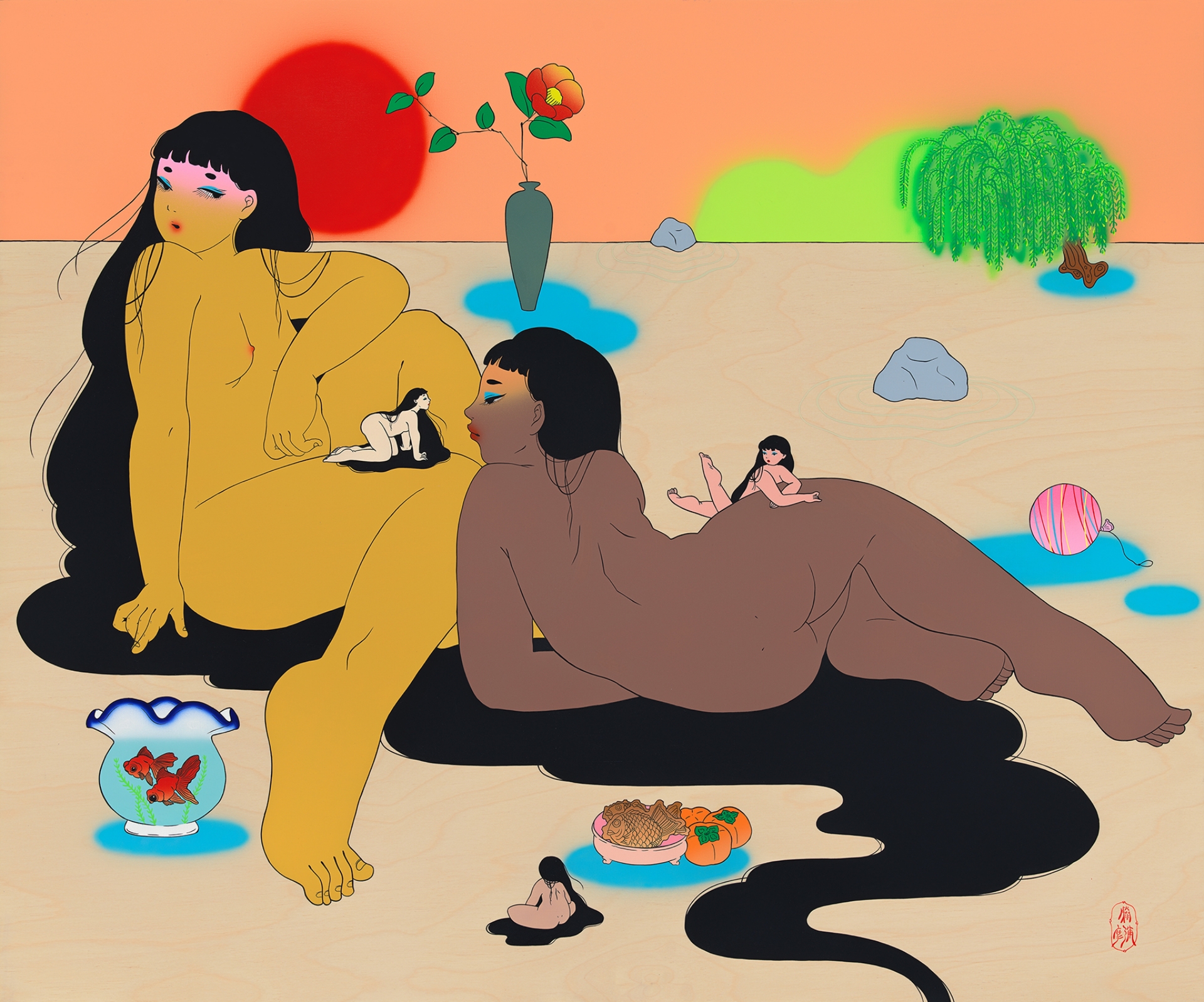 Categorized under gallery presentations in three sectors: Chung Dim Central Galleries, Gwo Wai Curated Booths and Duk Dak Solo Presentations, the Art Central programme is presented with dual Cantonese-English designations.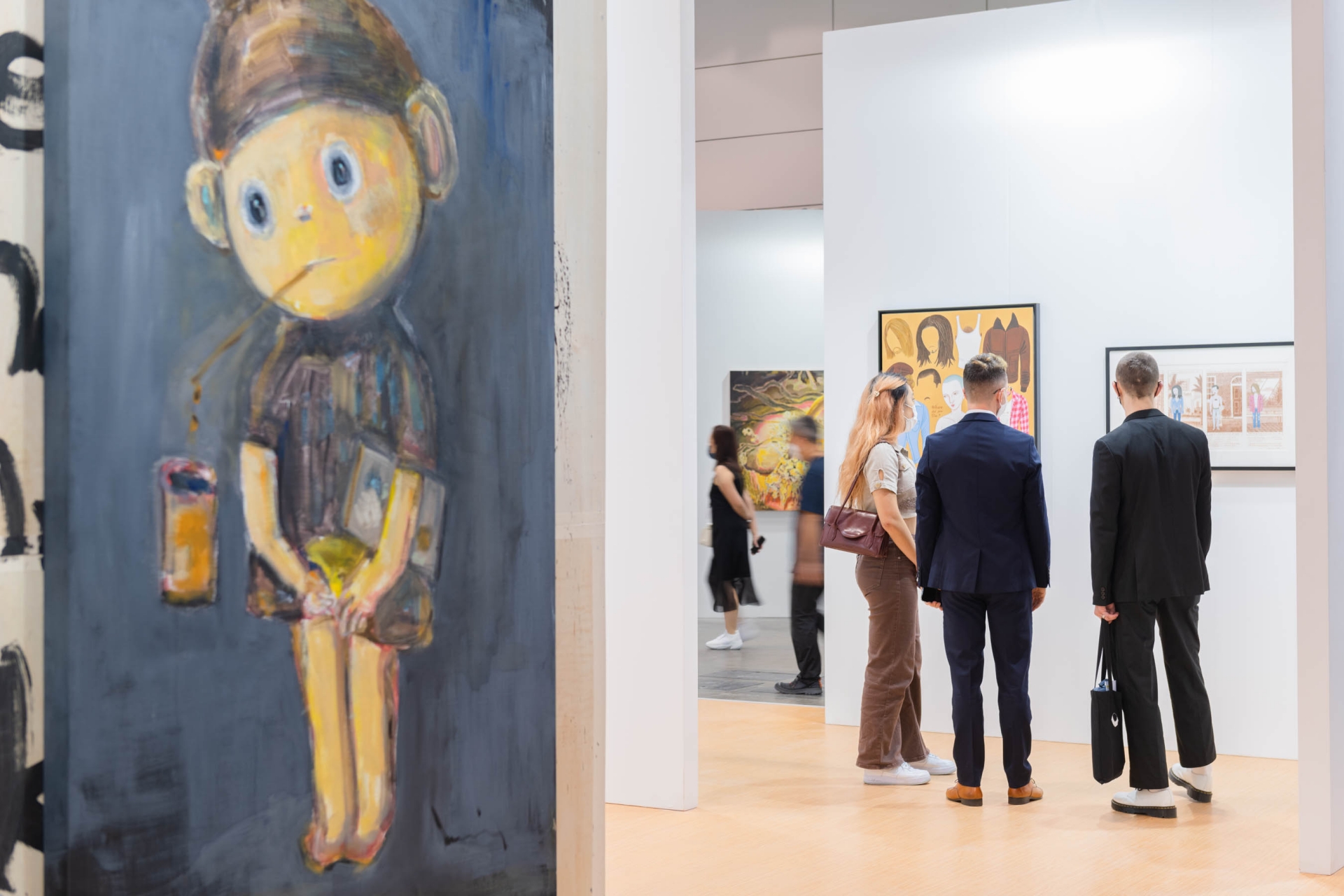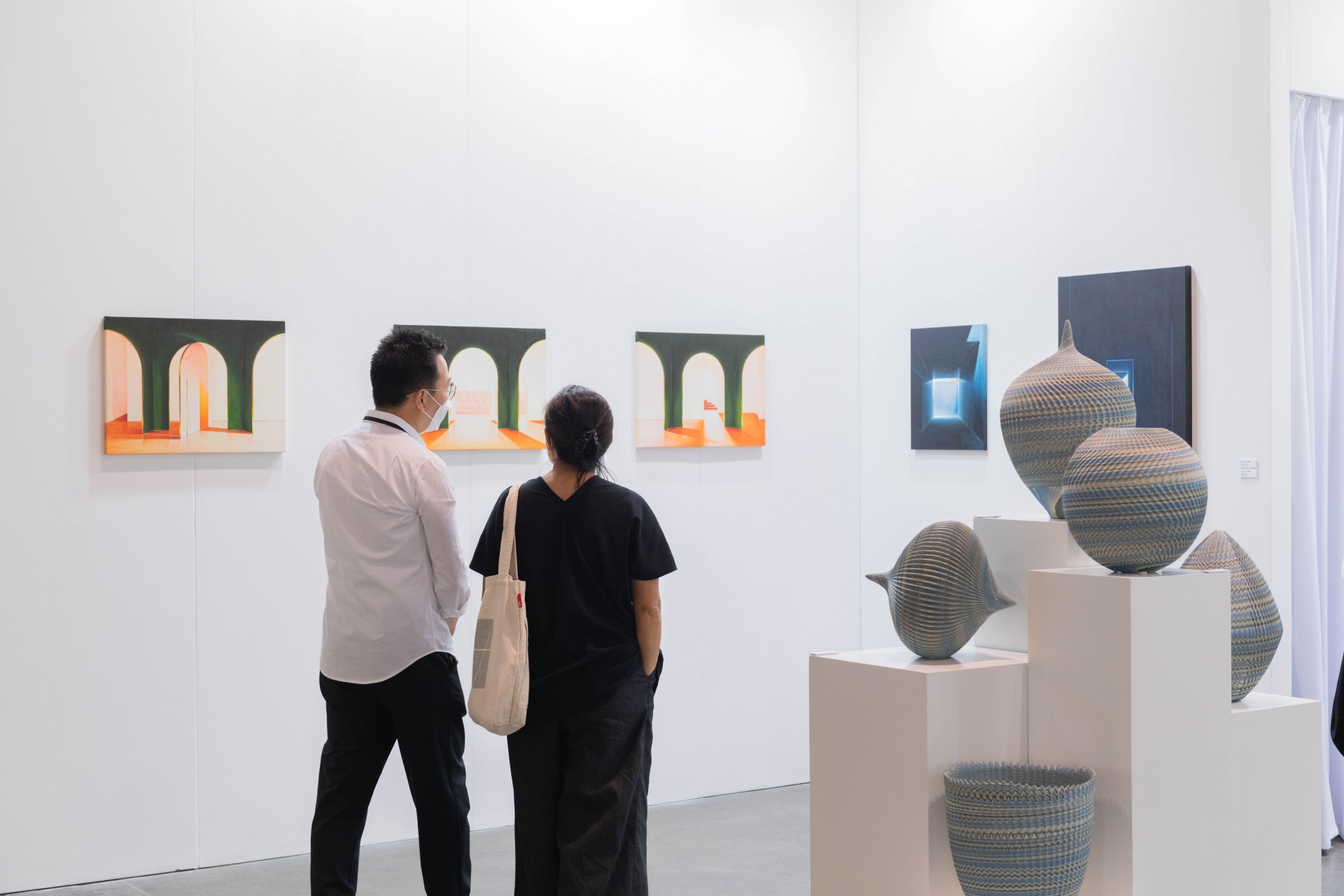 Literally meaning "centre point", in Cantonese, Chung Dim Central Galleries represent leading artists from across the globe and affirm the fair's position at the centre of Asia's market for contemporary art. Selected highlights include:
● Novalis Art Design (Hong Kong) presents a showcase of Programmed and Kinetic Art, looking back to avant garde art movements from the 1960s and 70s. Inspired by developments in psychology, political theory, and with increasing economic stability, these artists merged art with architecture and industrial design in an attempt to liberate art from 'expression' by investigating light, optical illusions and colour theory. The presentation includes works by Marina Apollonio (Italy), Herman De Vries (The Netherlands), Yvaral (France), Marcello Morandini (Italy) and Horacio García Rossi (Argentina).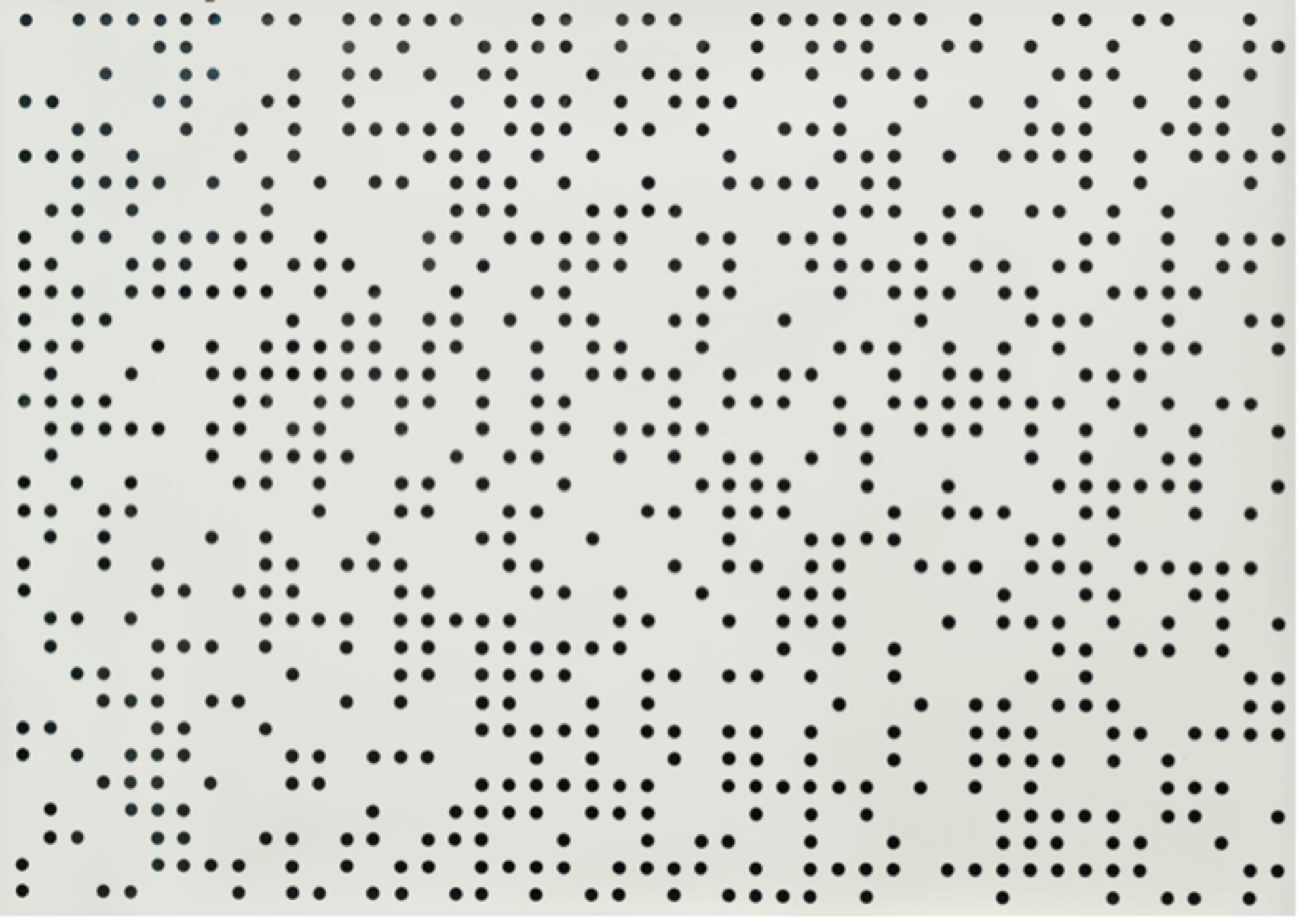 ● LEE & BAE (Busan) showcases the work of three established Korean artists: Jinwook Yeom, Seungtaik Jang and Seontae Hwang. The presentation includes works from Jinwook Yeom's acclaimed 'Memory of Mountain' series of paintings, hung alongside minimal and conceptual explorations of color, opacity and superposition by Seungtaik Jang. Seontae Hwang's etched and printed light boxes create three-dimensional spaces which elicit tactile responses to comfort, temperature and time.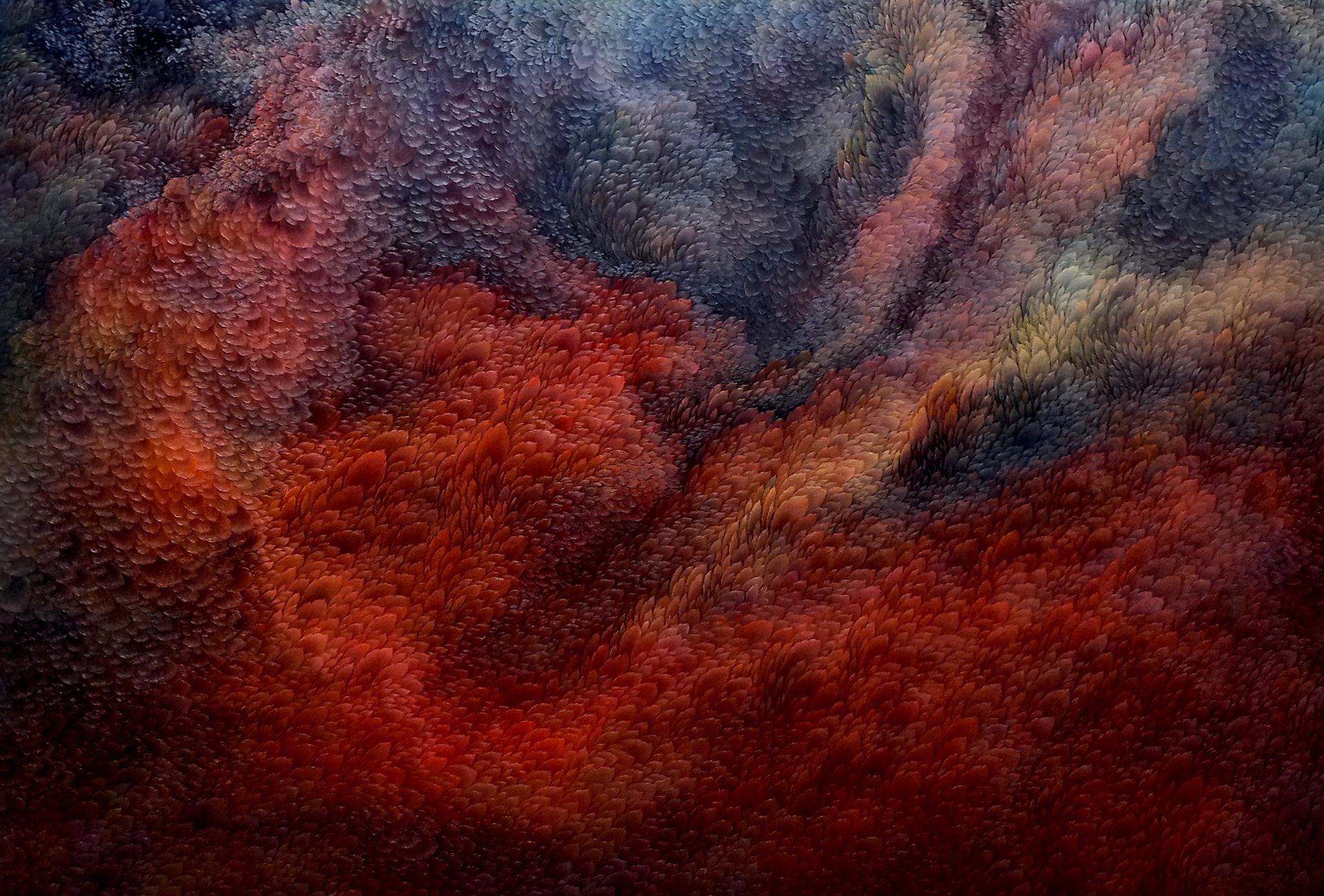 ● JPS Art Gallery (Hong Kong) returns with full roster of artists including Afa Annfa (Hong Kong), an emerging star in the local art scene whose works probe the complexities of human emotions and capture tensions between human psyche and the material world; and Adam Linn (United States), whose drawings depict flamboyant contortions of an anthropomorphic world and probe topics of self-discovery and intimacy.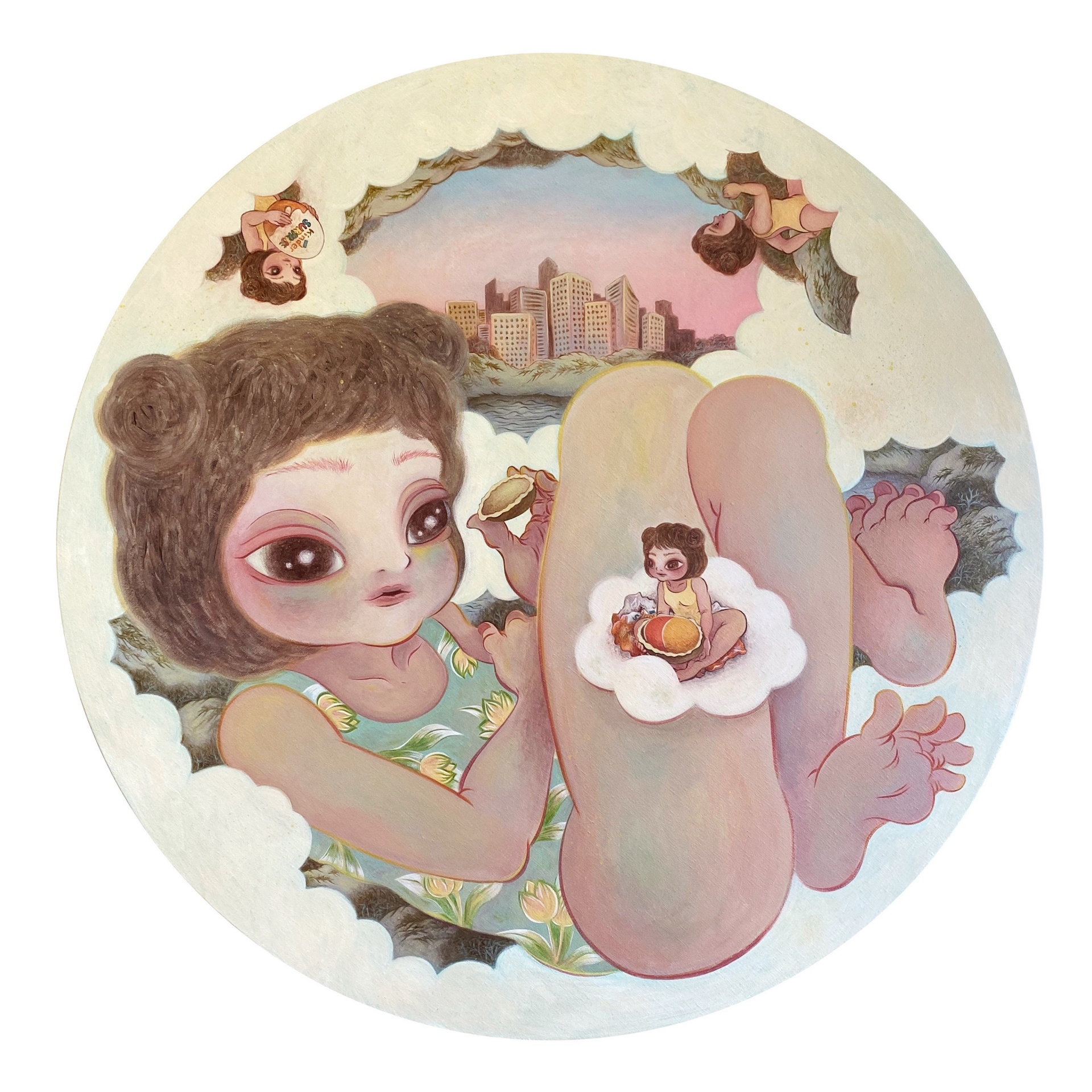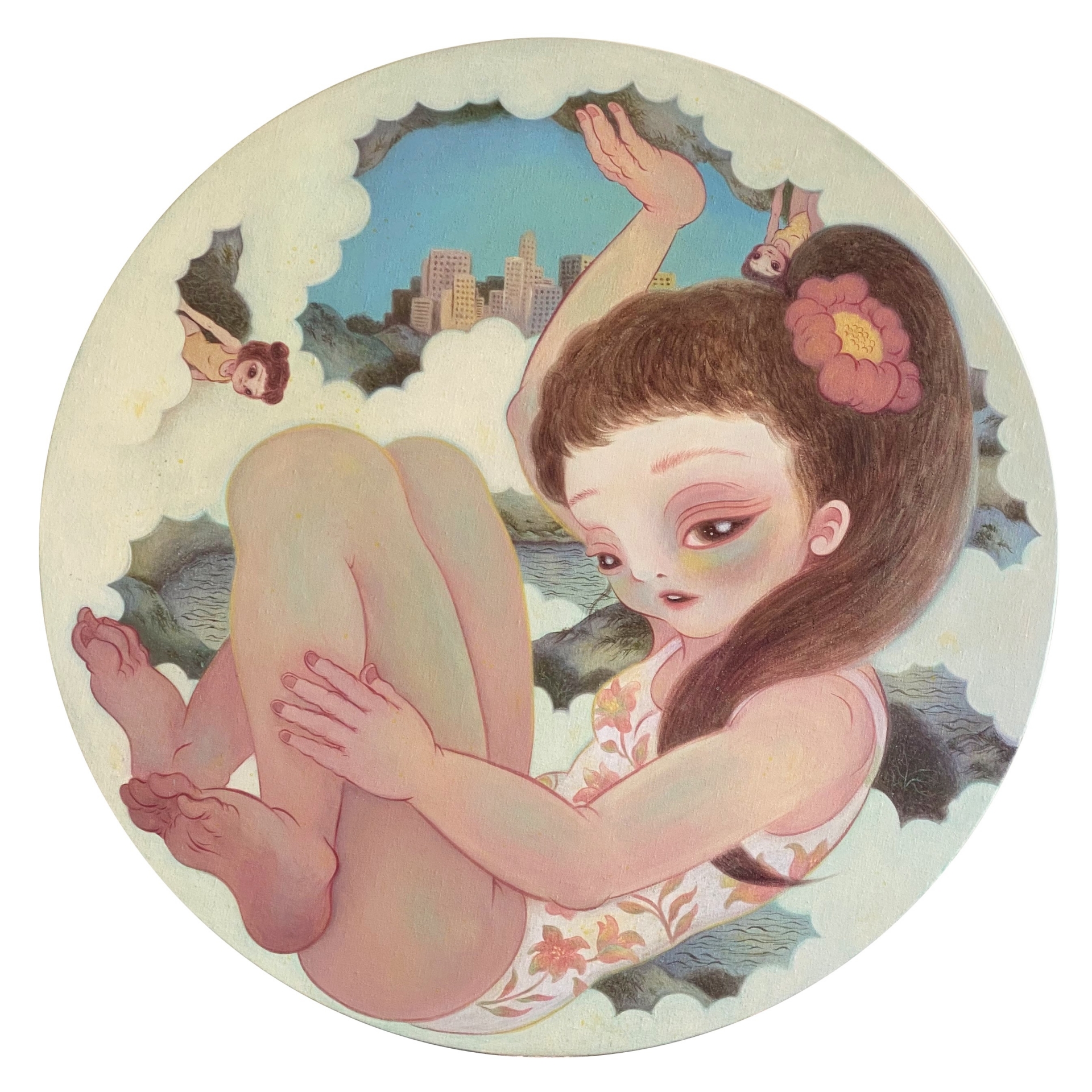 ● Touch Gallery (Hong Kong) presents works by Ogata Kamio (Japan), Sara Tse (Hong Kong) and Szelit Cheung (Hong Kong), three artists expressing life and culture in different forms and tones yet finding a shared sense of simplicity and calmness at the heart of their ingenuity.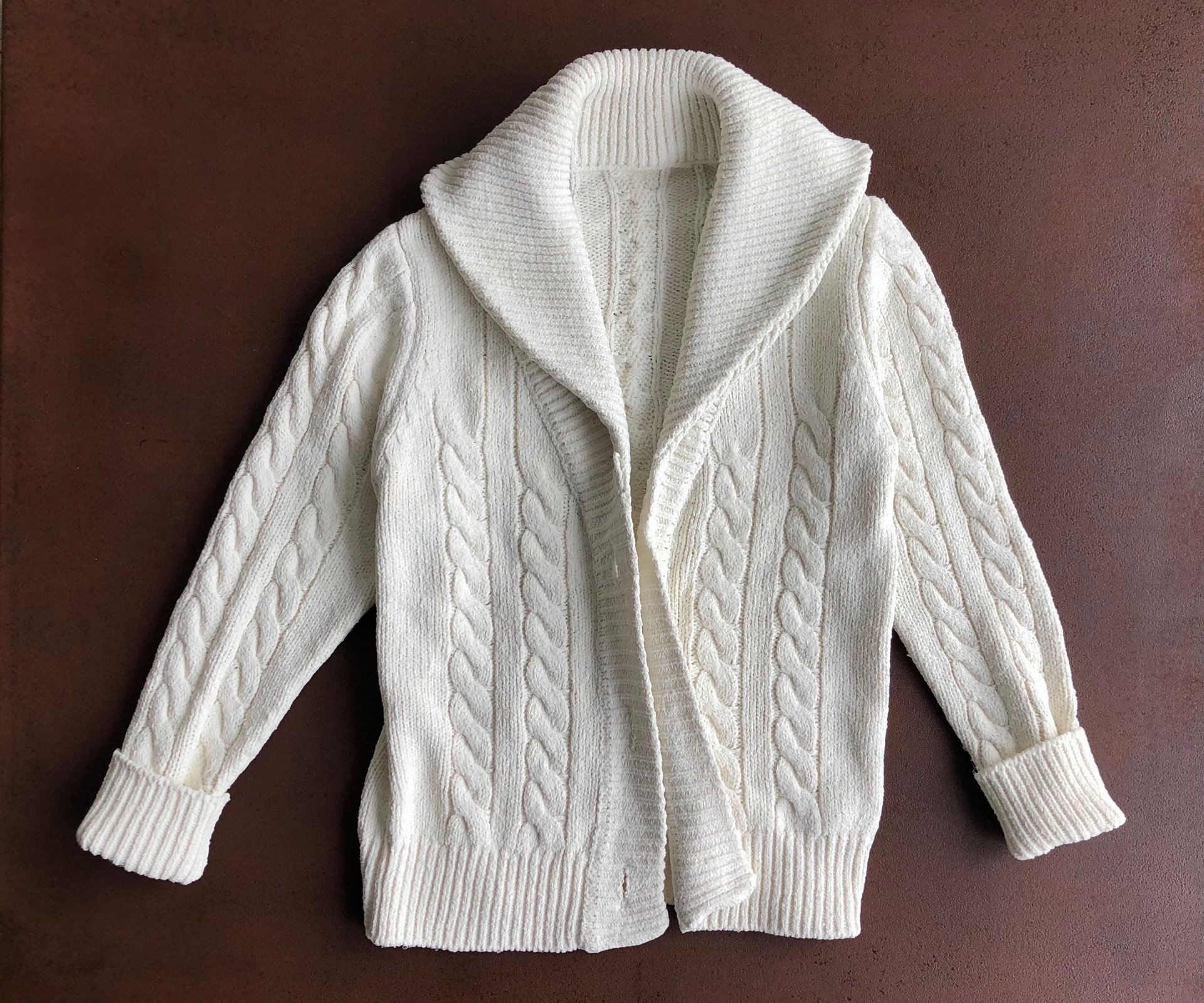 ● Leading international participant Whitestone Gallery (Hong Kong, Tokyo, Karuizawa, Taipei) returns with a group exhibition of leading young artists from Japan and emerging artists from China, presented alongside an important selection of works by post-war avant-garde artists Shinoda Toko and Yayanagi Go, both having developed idiosyncratic styles of global influence.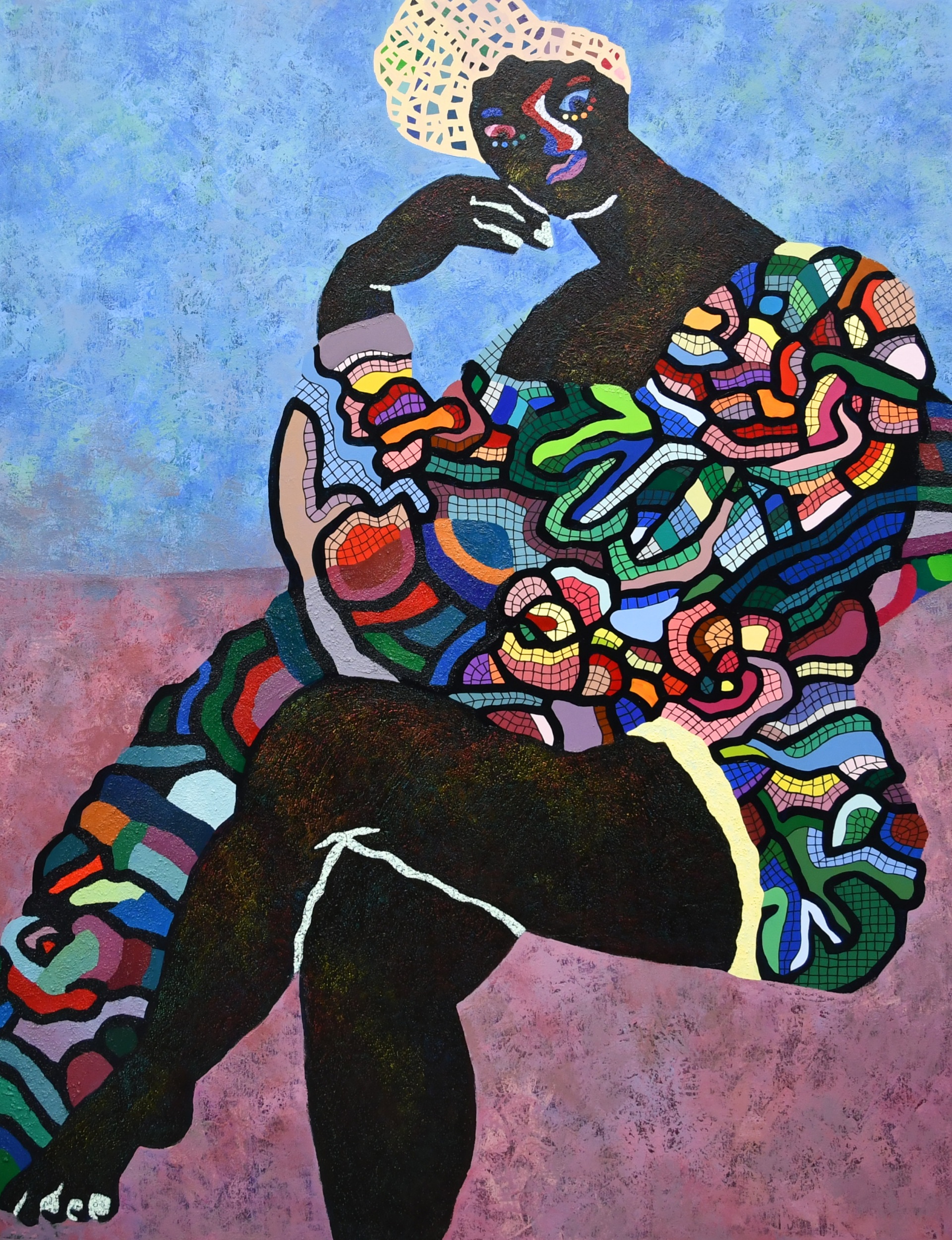 ● Jason Shin (Seoul) presents a booth featuring works by Huseyin Sami (Australia) and Eunjeong Choi (South Korea). Huseyin Sami deconstructs the process and substance of painting – colour, form and material – in order to formulate what he calls 'a unique material language of painting'. Eunjeong Choi's wild, illusionary oil paintings create cityscapes with kaleidoscopic forms, cascading in two and three dimensions.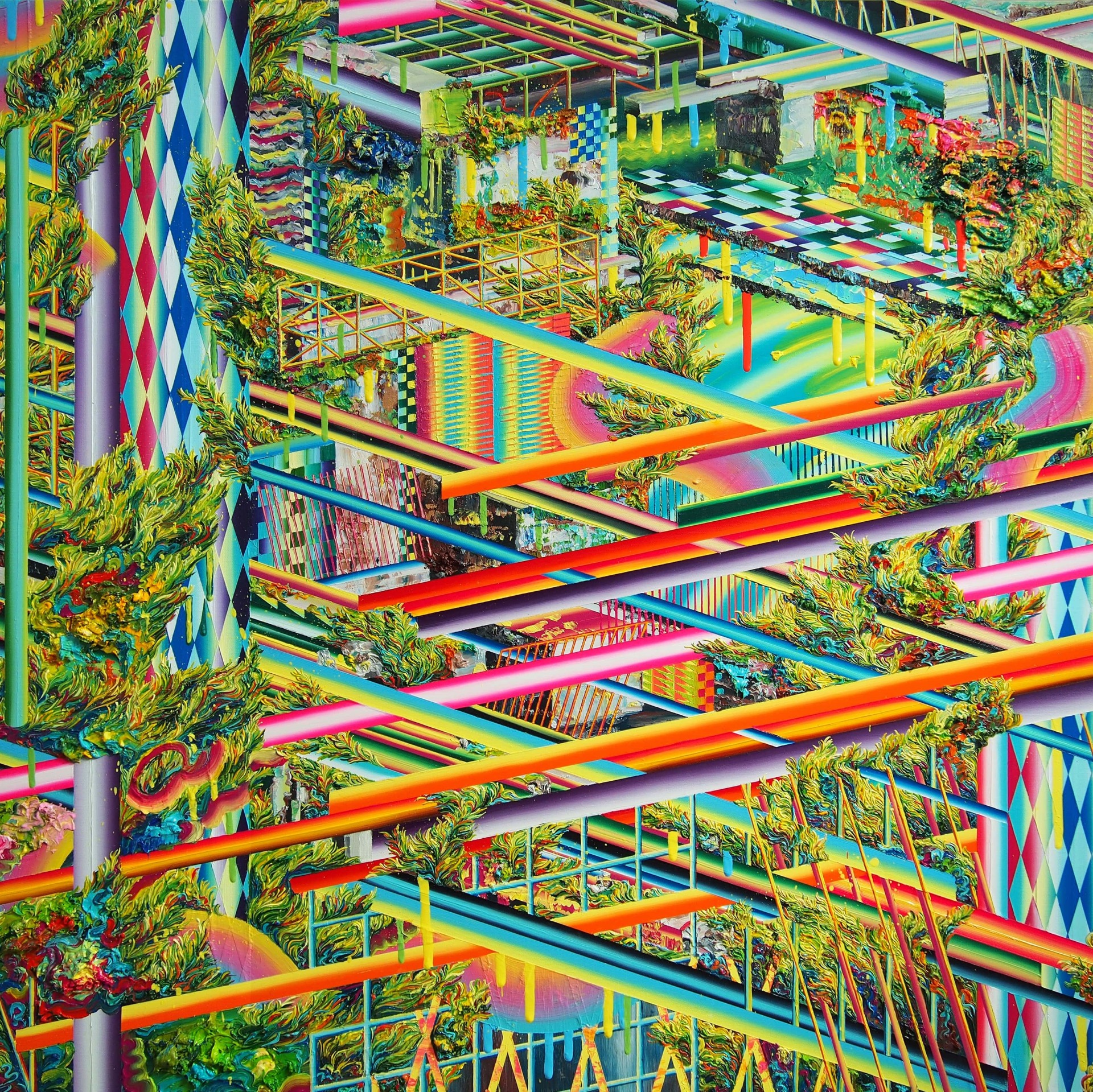 As a platform for innovative projects of up to three artists, Gwo Wai Curated Booths at Art Central demonstrate a strong concept developed specifically for the Fair. Gwo Wai is a term from Cantonese opera which describes the movement of performers crossing paths on the stage. The highlights here include:
● First time exhibitor Mwimbi Fine Art (Lusaka) presents artists Lee du Ploy (Hong Kong) and David Makala (Zambia) with works that explore themes of race, power, traditions, place and identity.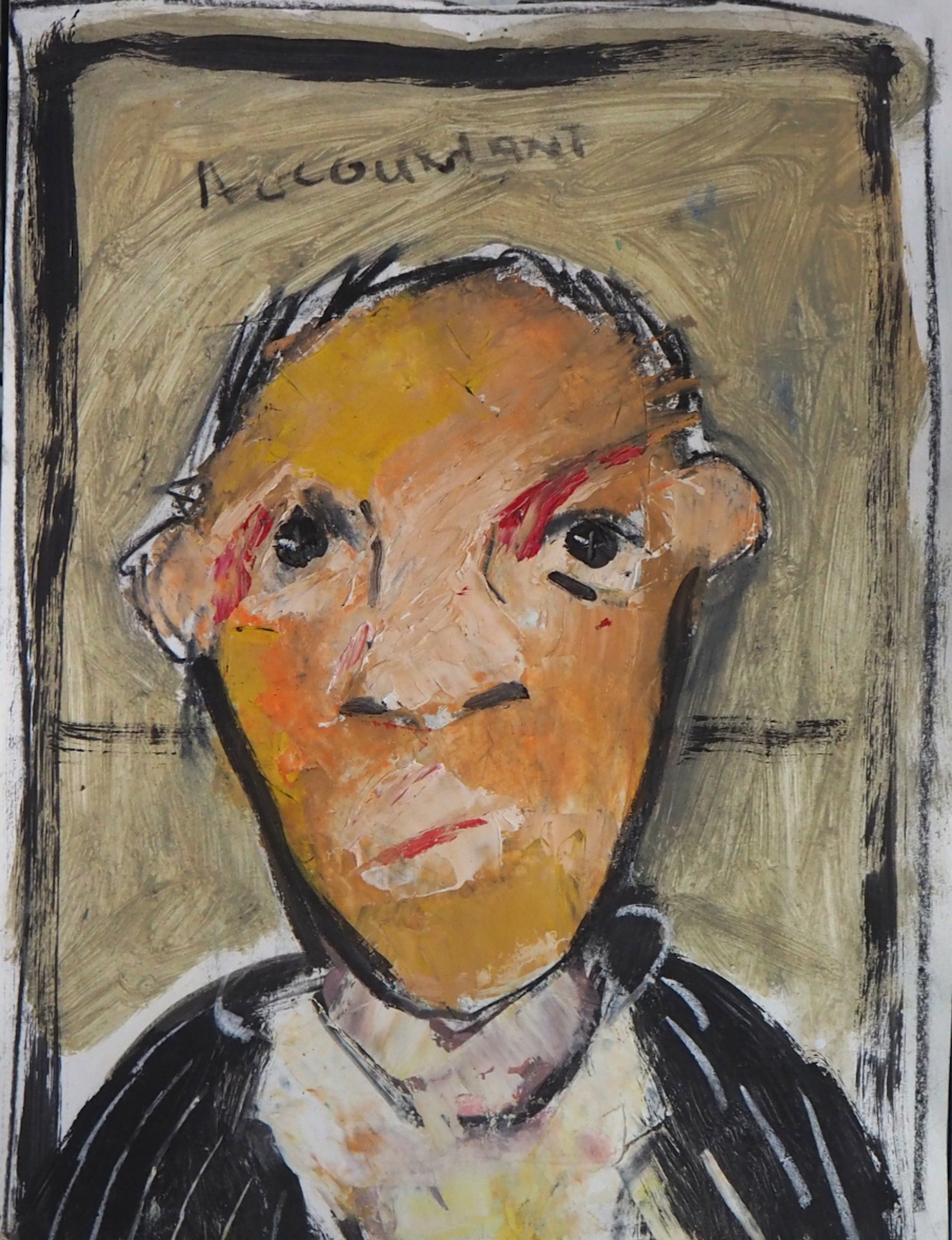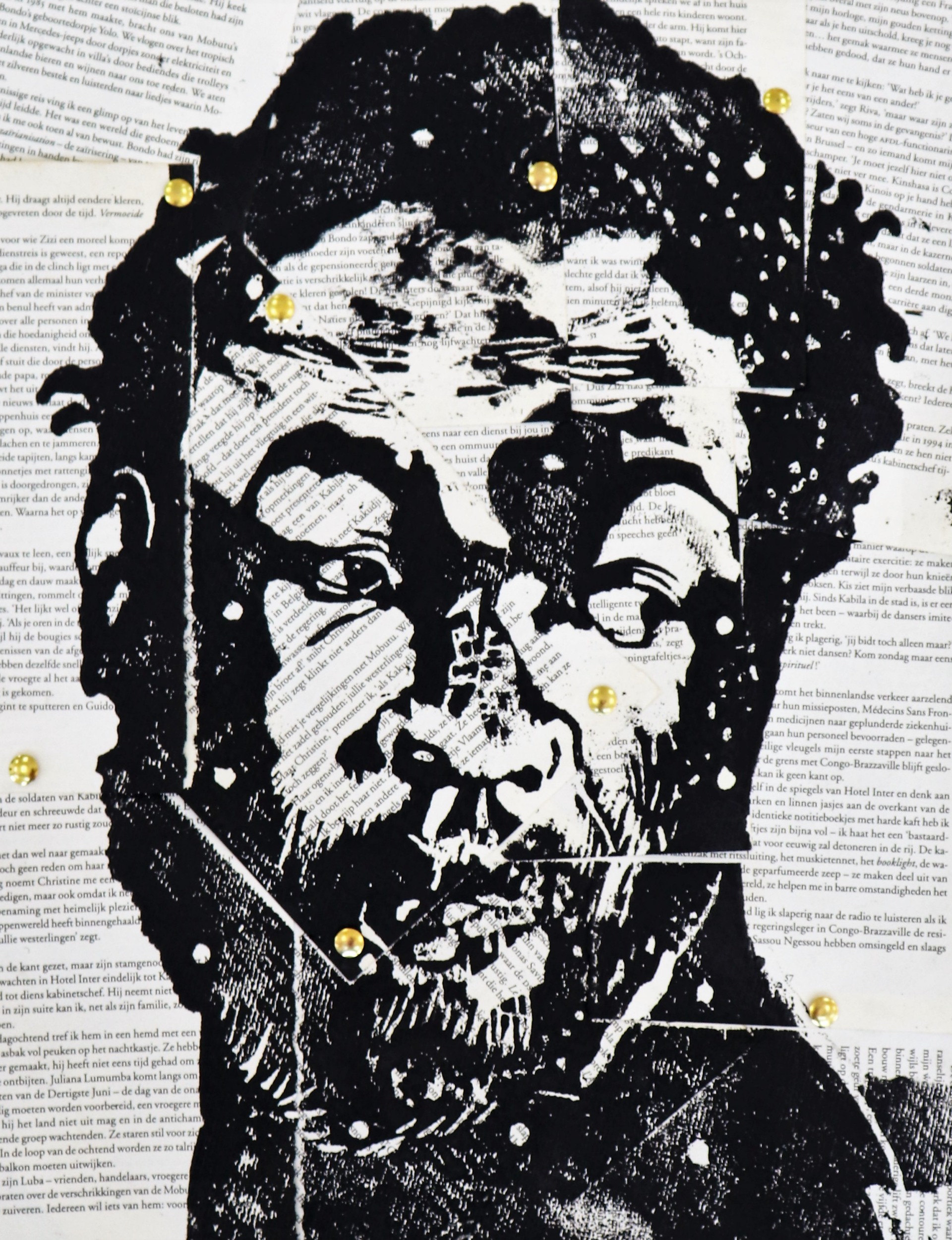 ● Soluna Fine Art (Hong Kong) showcases the works of three contemporary artists from South Korea: Kim Young-Hun, Kim Sun-Doo, Lee Kyou-Hong and Song Kwangik, demonstrating a diversity of aesthetic approaches – from traditional Korean landscape painting, to Dansaekhwa, minimal mixed media work and contemporary abstract painting.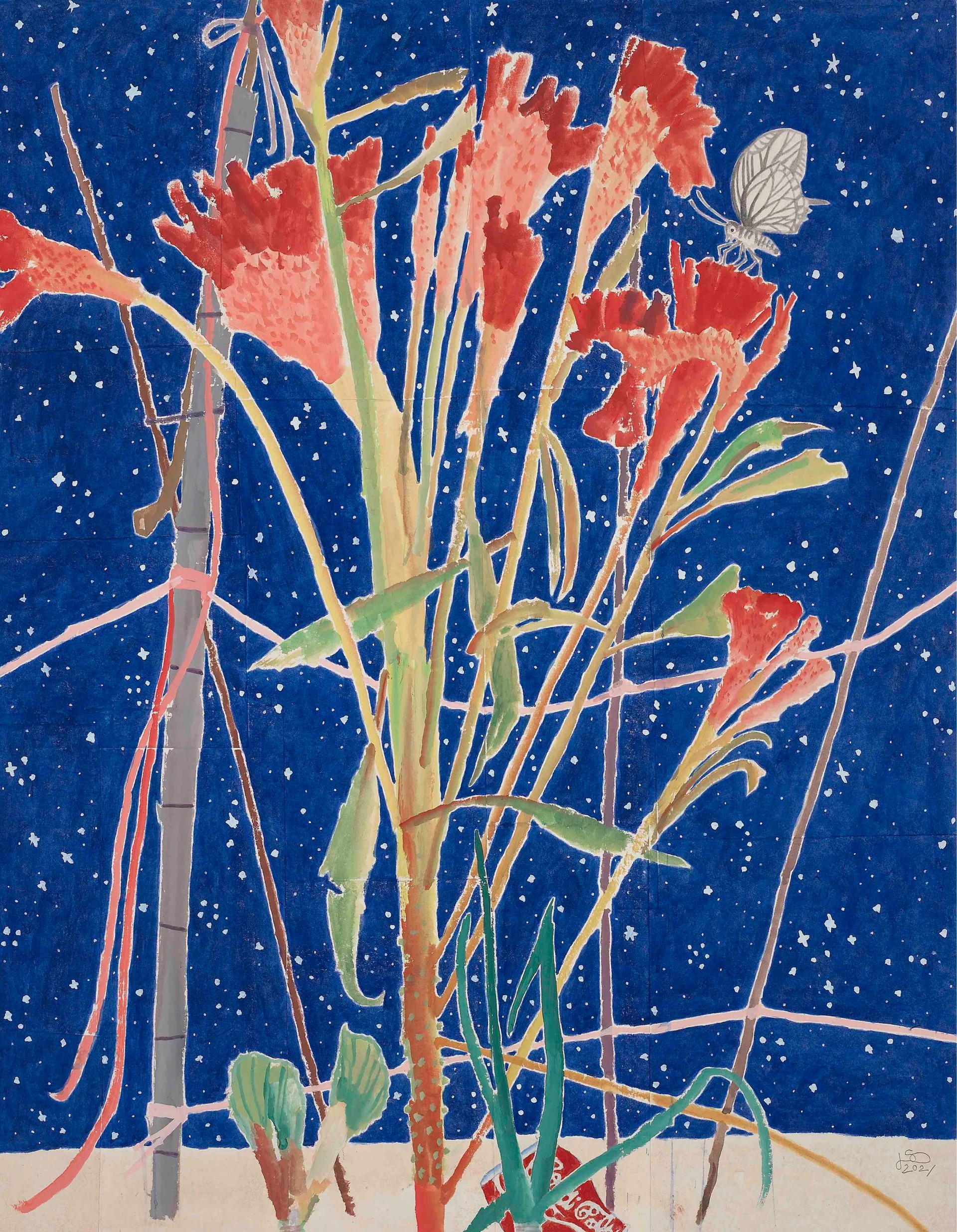 ● Square Street Gallery (Hong Kong) presents a Gwo Wai Curated Booth by Hong Kong-based artist Lousy.
A common Cantonese phrase meaning "individually special", Duk Dak Solo Presentations feature both emerging and established artists:
● Double Q Gallery (Hong Kong) presents a solo exhibition of acclaimed Hungarian artist Gizella Rákóczy. A central figure in Hungarian and international geometric art, Rákóczy's artworks are deduced by mathematical laws, which lead to an outcome of speculative knowledge exuding the charm of rational aesthetic. The booth is curated by Mónika Zsikla, who has also curated the Hungarian Pavilion for the 59th Venice Biennale in 2022.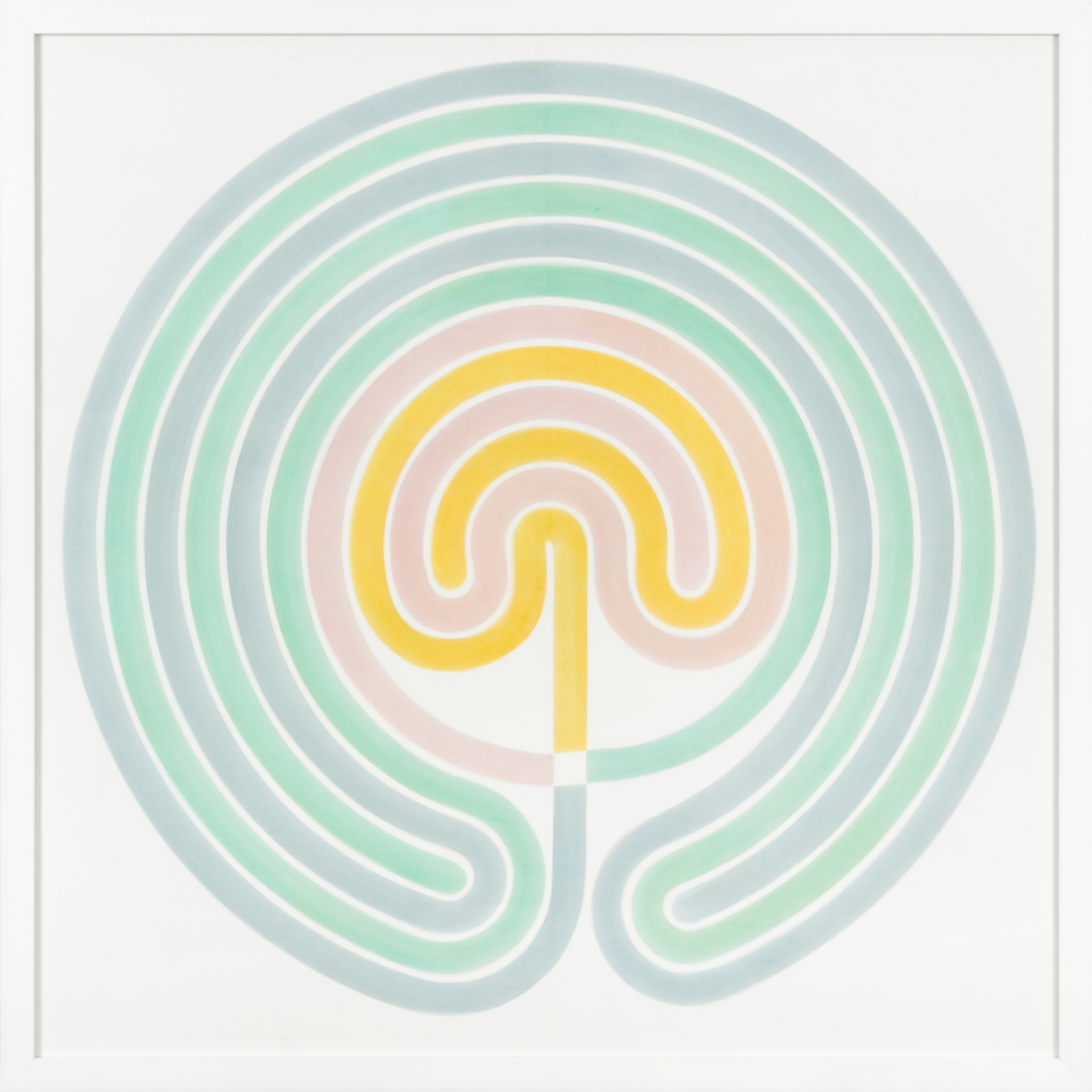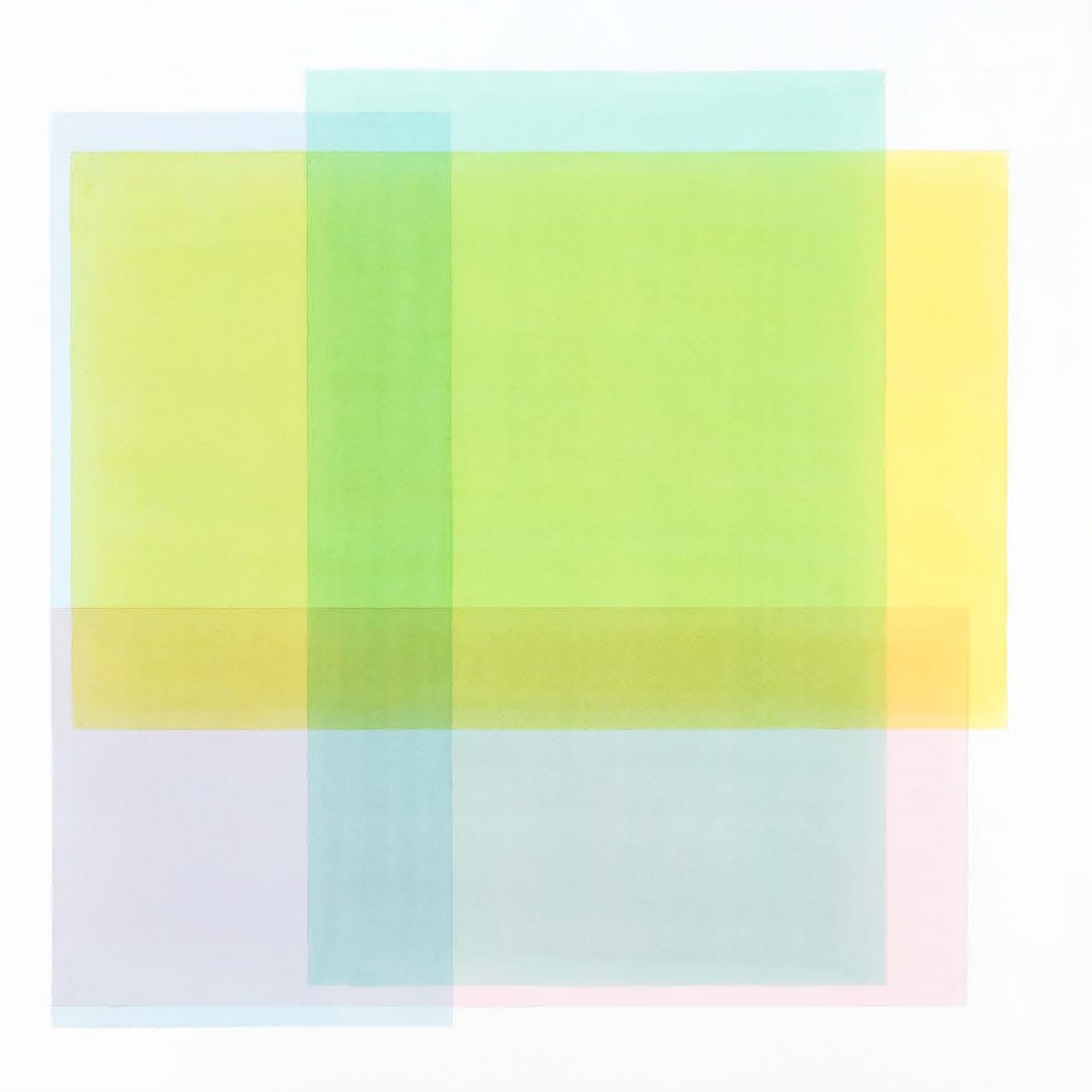 ● Galerie Zink (Waldkirchen) presents new paintings by Gregory Forstner. The artist is known for paintings that capture human nature with expressive brush strokes and bold colours. Art Central 2022 will be the occasion of the artist's first show in Asia, featuring paintings and charcoal drawings from his most recent series, 'Flowers For The Bold'.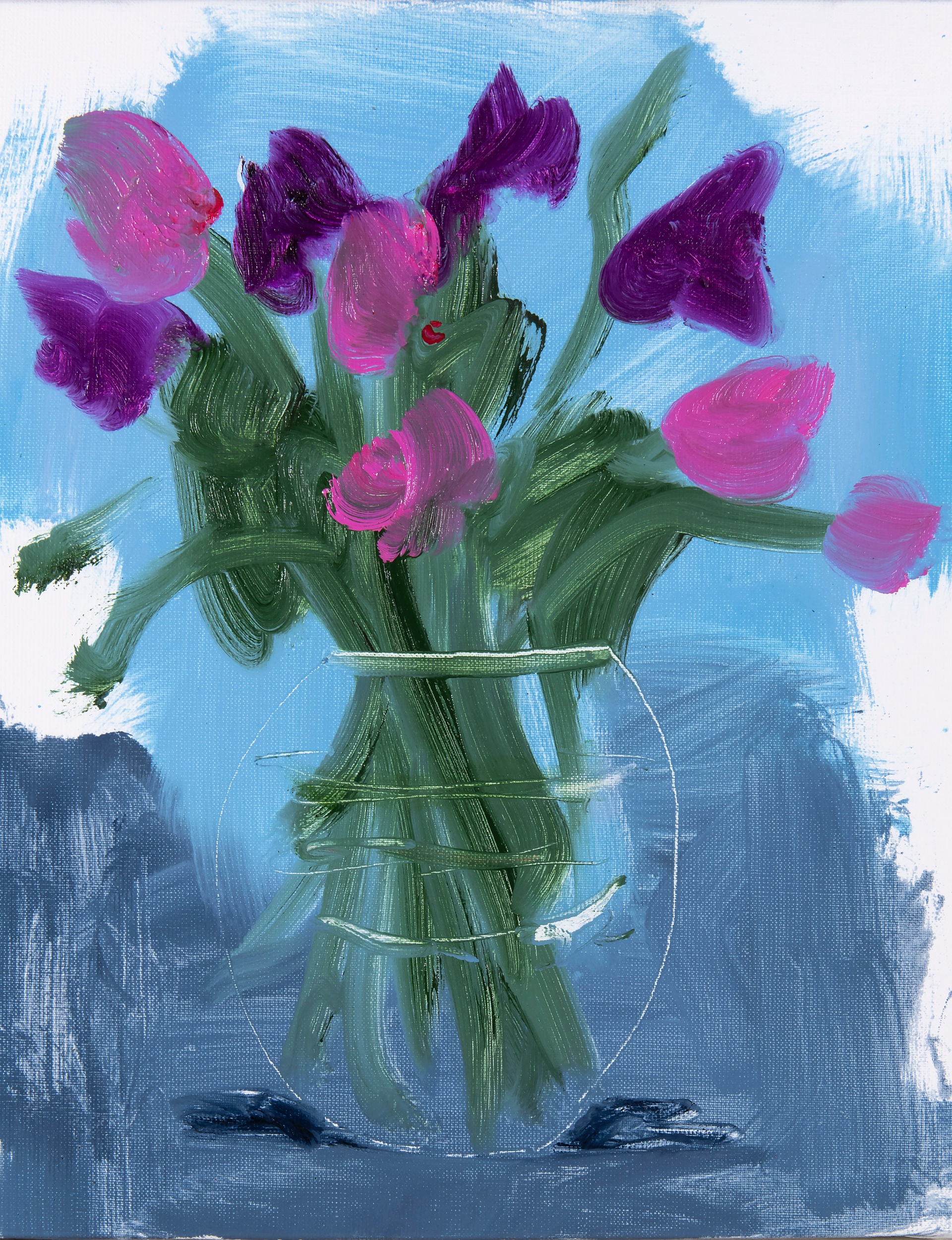 ● Contemporary by Angela Li (Hong Kong) unveils a new collection of paintings by local artist Wong Sze Wai. A heralded, emerging talent among the next generation of Hong Kong artists, Wong's artworks address the loss of memories and the process of recollection through inscription and erasure.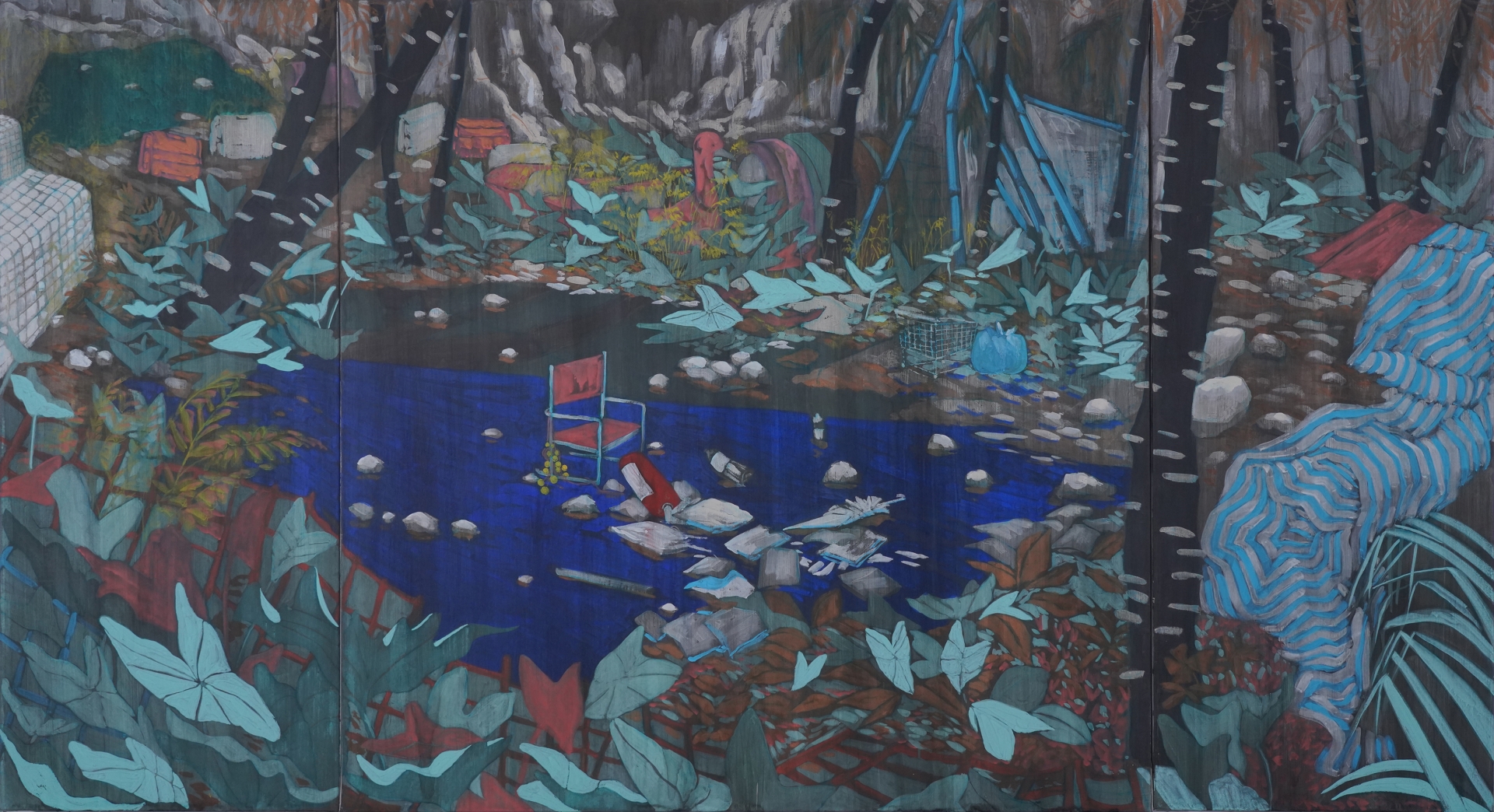 Other stunning highlights include:
Márton Nemes
Presented by Double Q Gallery, Hong Kong
In London-based artist Márton Nemes's new work, Police Party 22, a large panel of stainless steel with rainbow-like vinyl stripes reflects the multicoloured hue from surrounding stage lights, composing a flashy and almost psychedelic colour-field of expansion that is at once reminiscent of the dazzling nightclub scene and of dizzying emergency vehicle lights. Lurking below the panel, a set of loudspeakers intermittently trumpets musical beats, mixing electronic tunes with rhythmic sirens. Police Party 22 plays guilefully with the ambiguity between emancipation and control, revelry and violence. Inspired by techno culture, Nemes applies bright and bold colour abstraction on mirror, wood and metal planes. By employing industrial techniques such as PVC coating and laser cutting, and materials such as cargo straps and metal wires, the artist visualises the unlikely co-existence of sleekness and coarseness, hardness and fragility in a globalised, urban culture.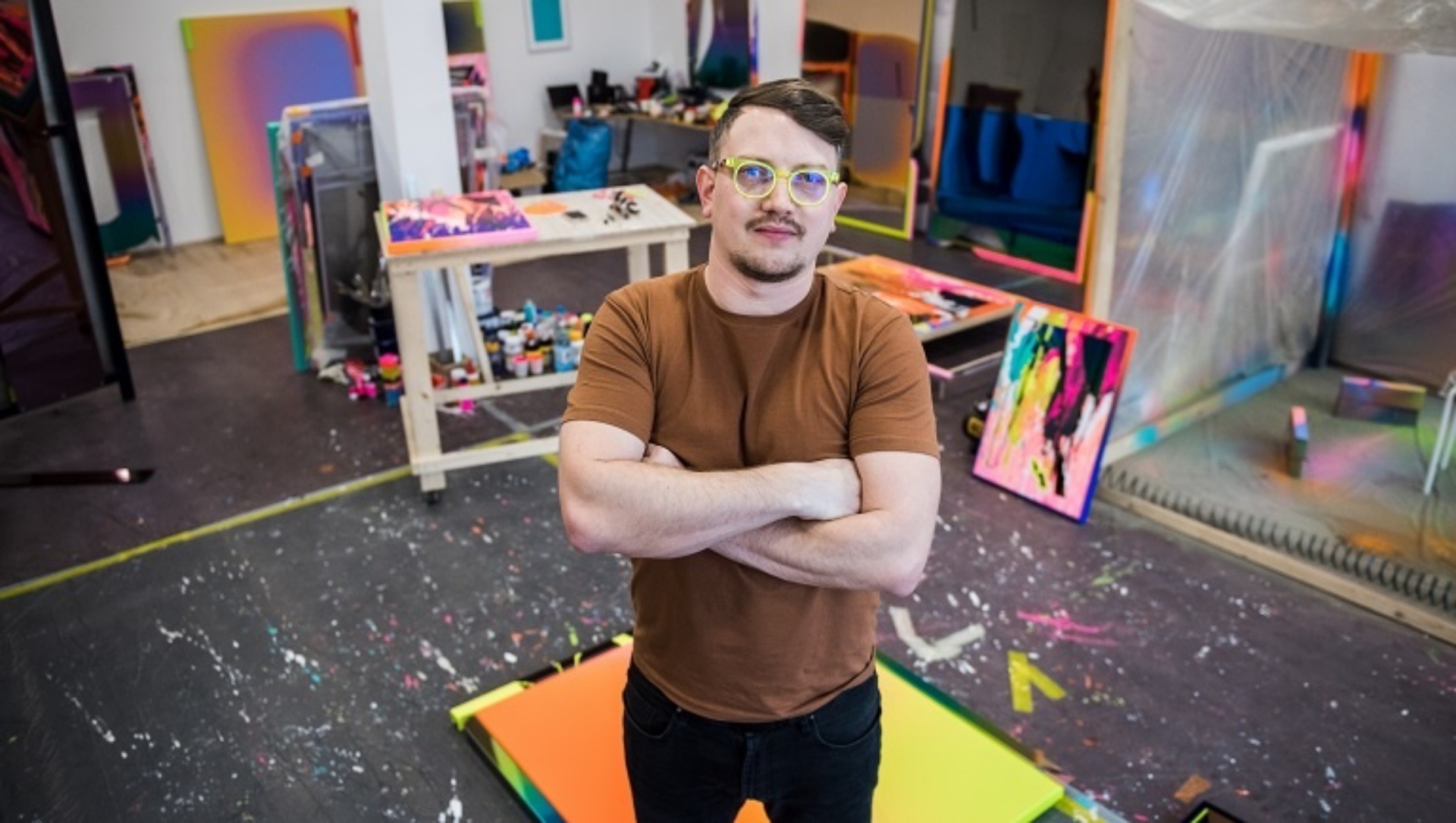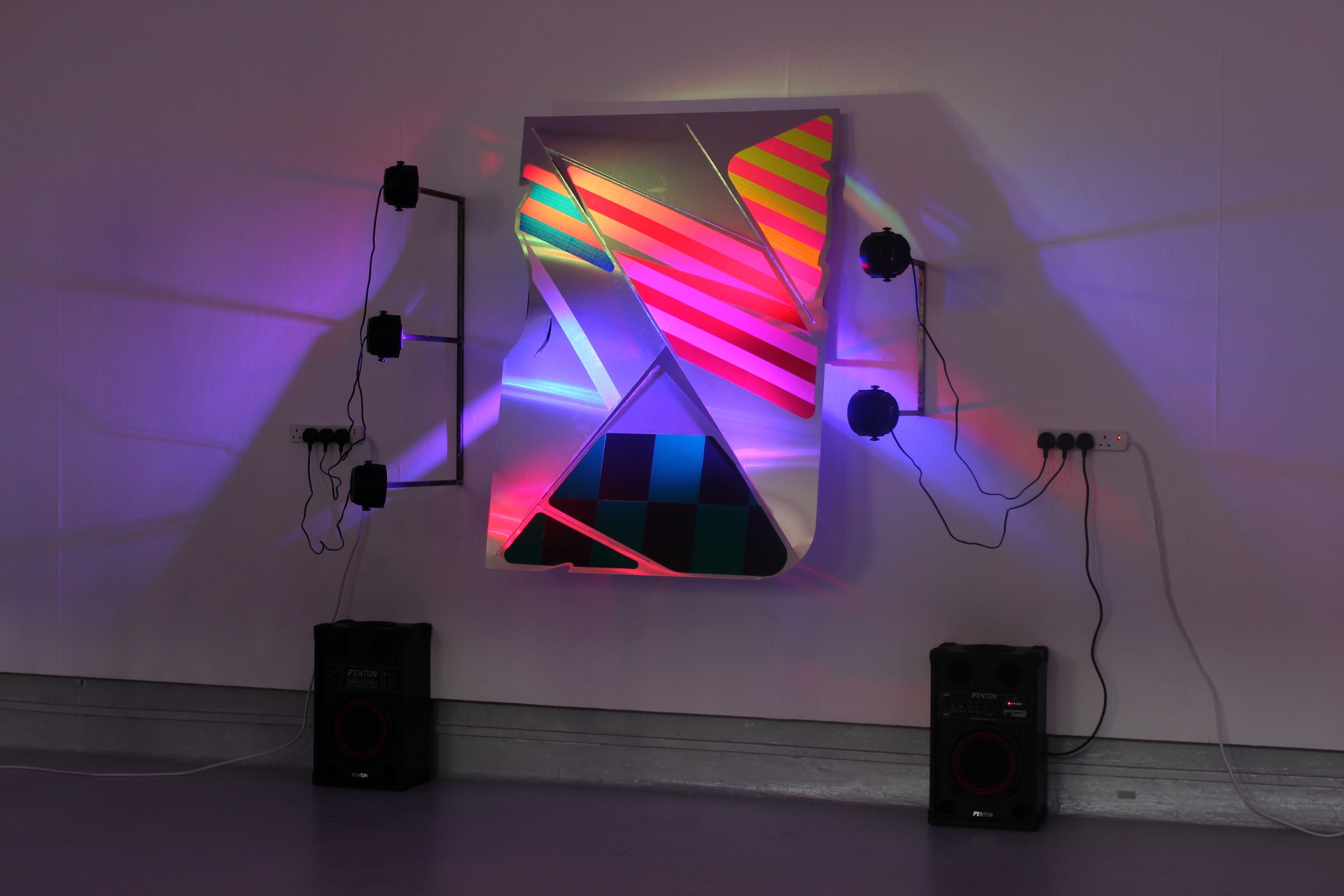 Louis To Wun
Presented by CWC Art Gallery, Hong Kong
Hong Kong-based artist Louis To's fantastical bamboo sculpture brings to mind the traditional Hong Kong craftsmanship of giant god statues, the geometrical abstraction of the European modernist movements, and the imaginations of gods and mystical animals. Supported by intricate bamboo structures and fleshed by paper in various shapes, colours and patterns, San Syu Wat Leot Are Not Here presents a whimsical assemblage of cosmic abstraction resembling an ethereal creature. It interacts organically with its surroundings, responding to light and wind with oscillations and changing hues. Through its composition of abundant visual elements, San Syu Wat Leot Are Not Here connects cultures from different time-space while opening a portal to wild imaginations. Throughout his art career spanning over 30 years, To practised traditional art using contemporary methods, breaking through traditional techniques. To's magical creation reflects his multiple sources of influence, and in this way, queers contemporary sculpture, painterly cannons and religious beliefs with a delicate combination of lightness and liveliness.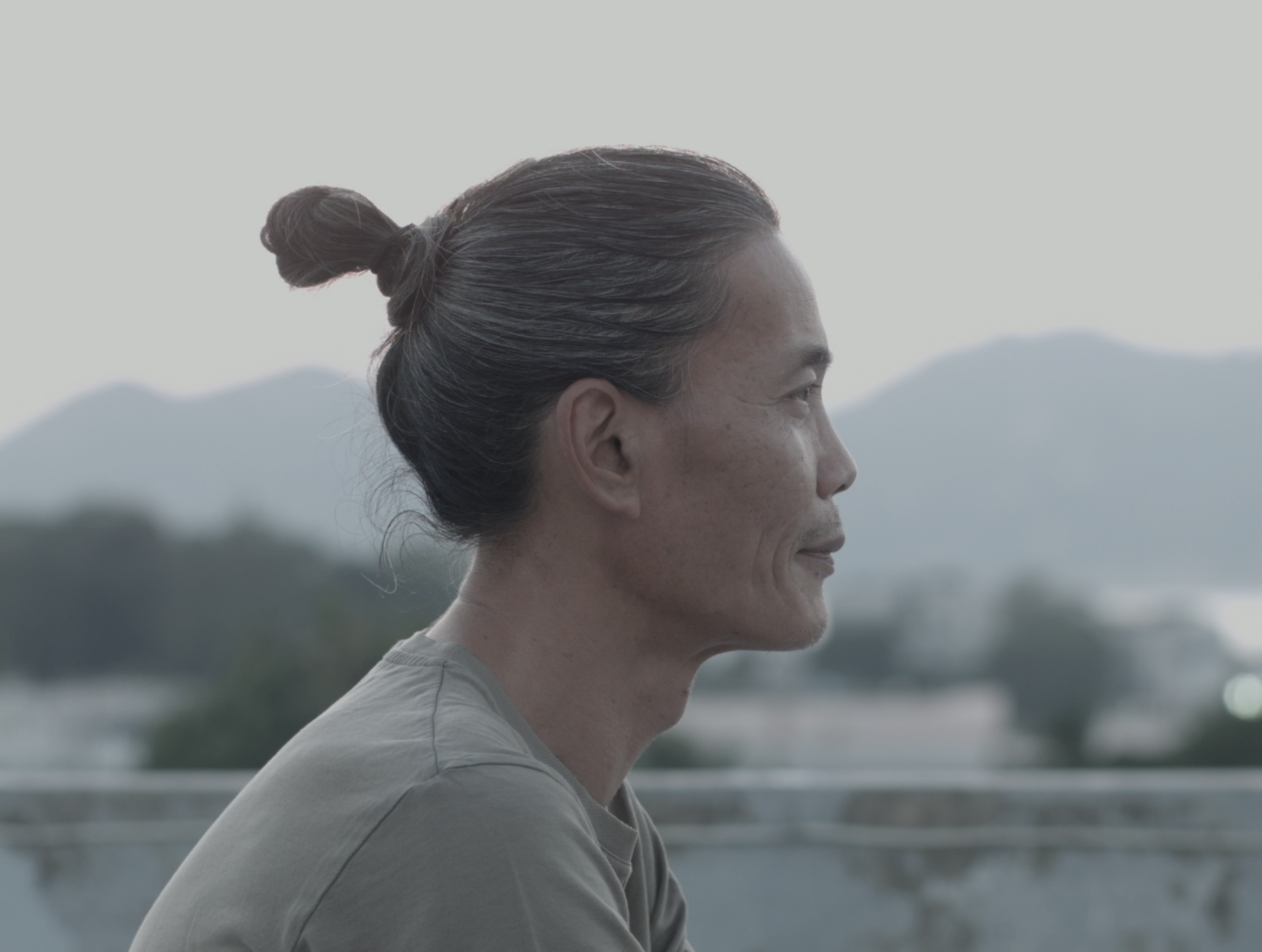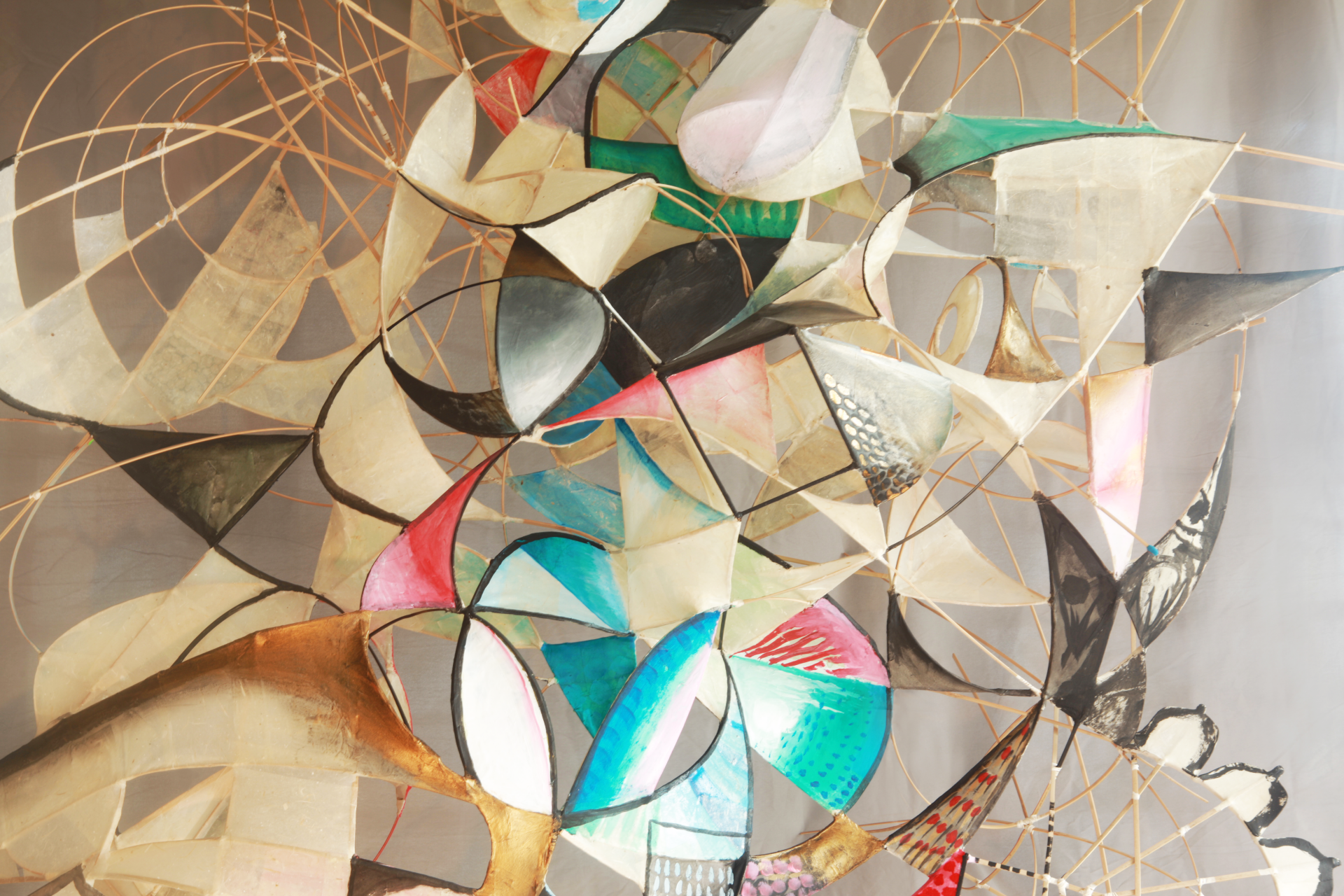 Batten and Kamp
Presented by Jeeum Gallery, Hong Kong
Using granite, aluminium, glass, cement, together with grow lights and plants made of plastic and metal, Hong Kong-based design duo Batten and Kamp presents Terra Incognita, a fictional field of the anthropocene. The landscape renders an archaeological site of the future in which 3D-printed objects become fossils, while an aluminium tree grows out from rock. Putting together existing sculptural works, work-in-progress materials, and consumer products, the duo rejoices in an ambiguous realm between synthetic and natural materials, artificial and living, process and result.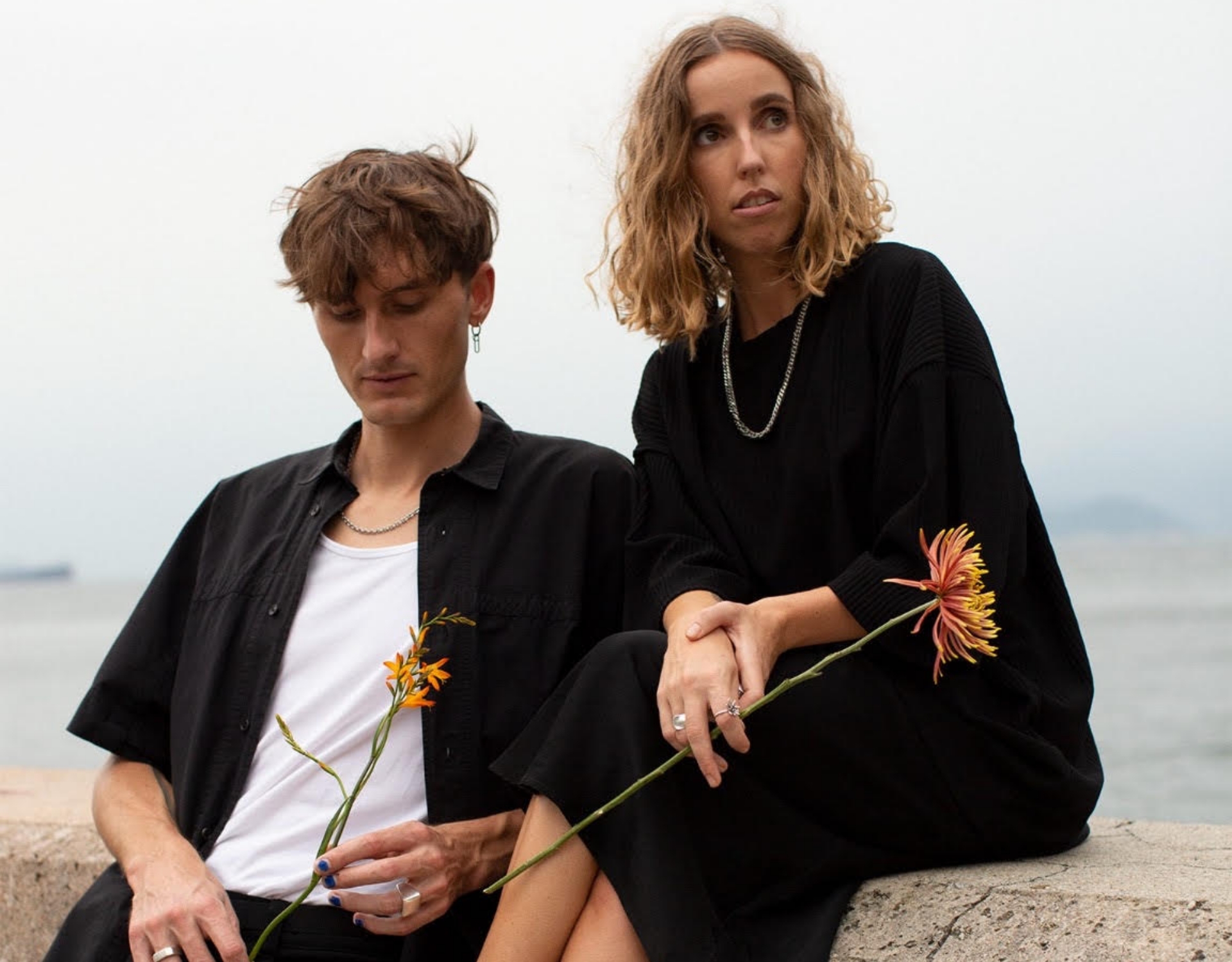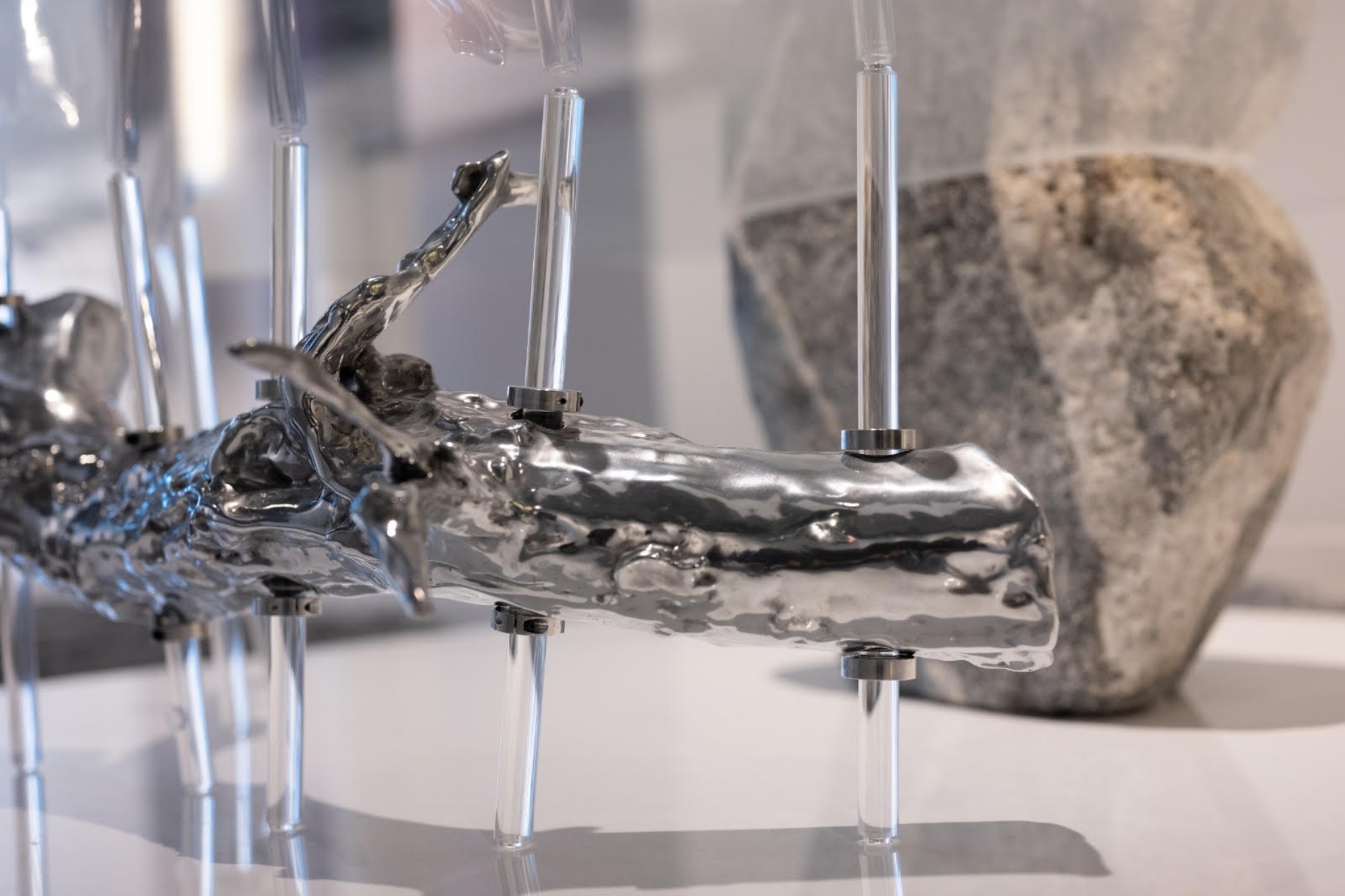 Afa Annfa
Presented by JPS Art Gallery, Hong Kong
Through a magical porthole, a street-front laundromat in Hong Kong and a living room in Britain become connected and transpassable. Hong Kong-based artist Afa Annfa creates an imaginary scene in which the continuous waiting at the laundromat vibrates with Hong Kong emigrats' sense of longing and fatigue in a foreign land. Under the pressure of high housing prices and unsettling social transformation, both the laundromat and the emigrant's home embody Hong Kong people's longing for glimmers of hope and one day returning home. Within the spatial installation, the artist presents also a series of surreal drawings in which a group of young girls travel across different time-spaces through mysterious circular portals, searching for the hope of a new beginning.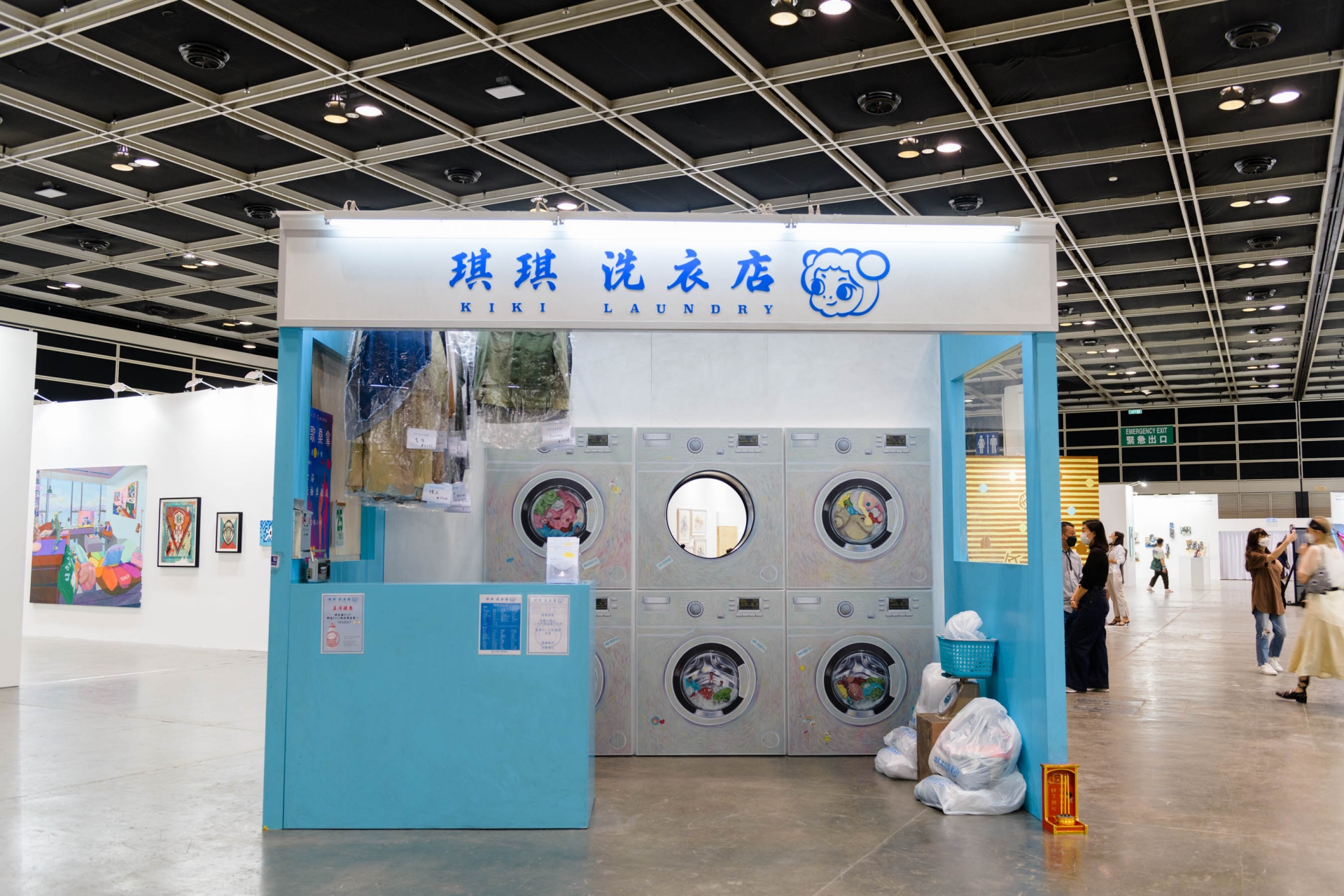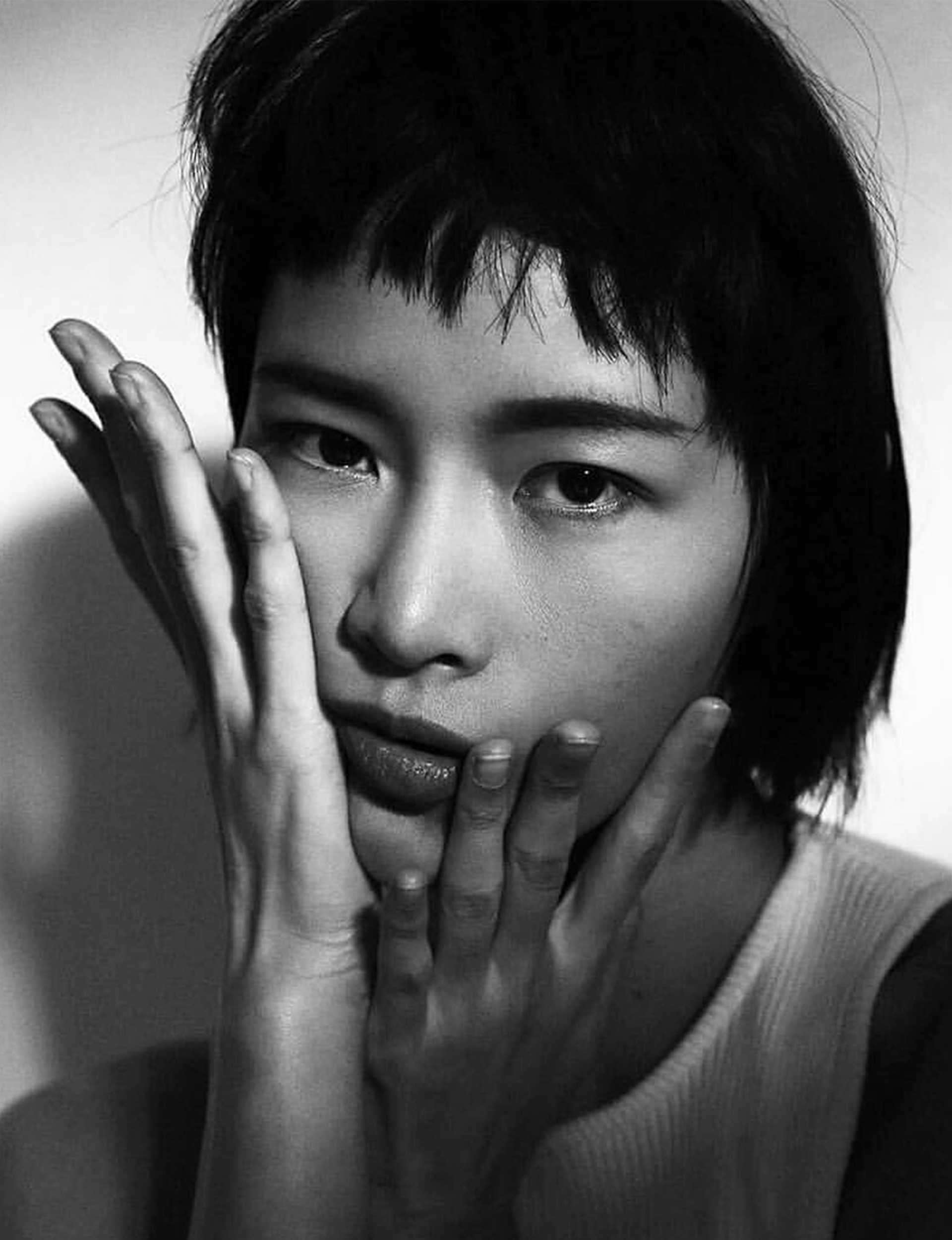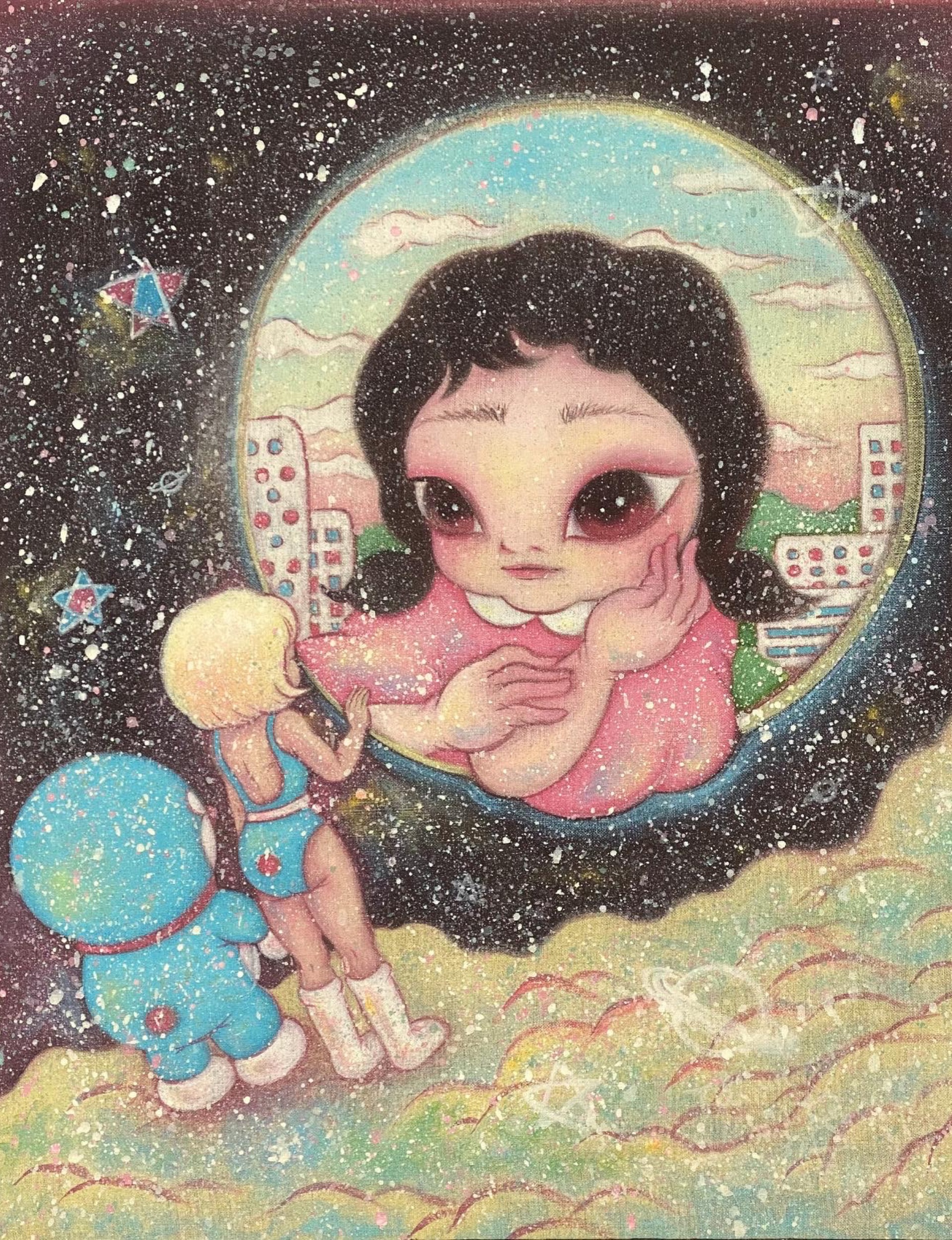 Bing Lee
Presented by Soluna Fine Art, Hong Kong
Since 1983, Bing Lee has been creating an on-going set of changing visual vocabularies in his Picto Diary series. Via the invention and appropriation of signs, lines, and colours, Lee composes his personal diary in a reservoir of pictorial codes. The hidden scripts created by the artist are full of changeability and flexibility, while the content presented is at once secretive and expressive, possessing the privacy of personal writings and the openness of public graffiti. Not unlike the early histories recorded on cave paintings, or the encrypted language in computer coding, Lee's Picto Diary is described by art critic Eleanor Hartney as "calligraphic automatism", which points to an intuitive release of feelings and memories based on the hieroglyph of Chinese language. The Picto Diary presented here are specific to Hong Kong and were created from 2013 to 2017.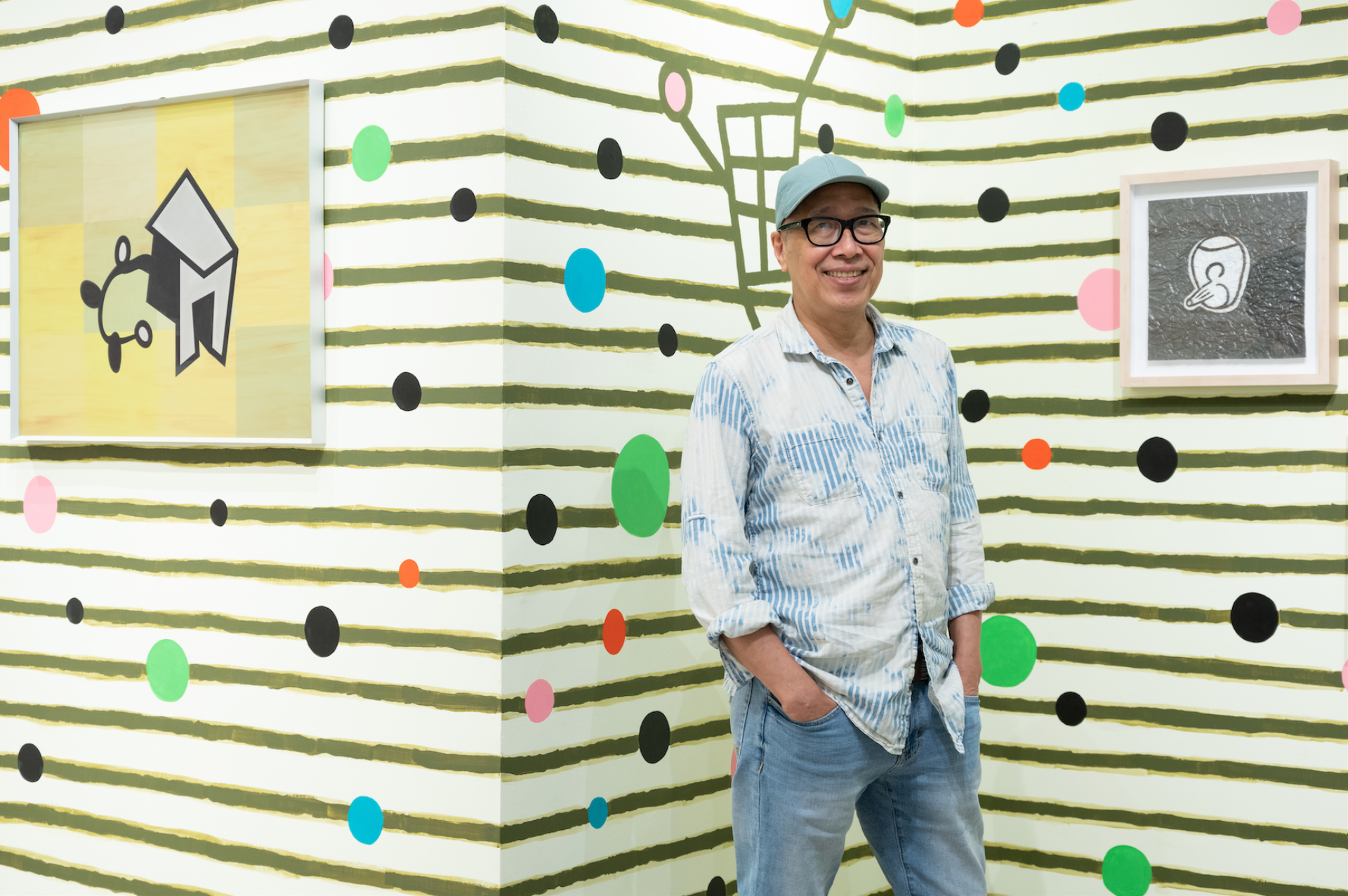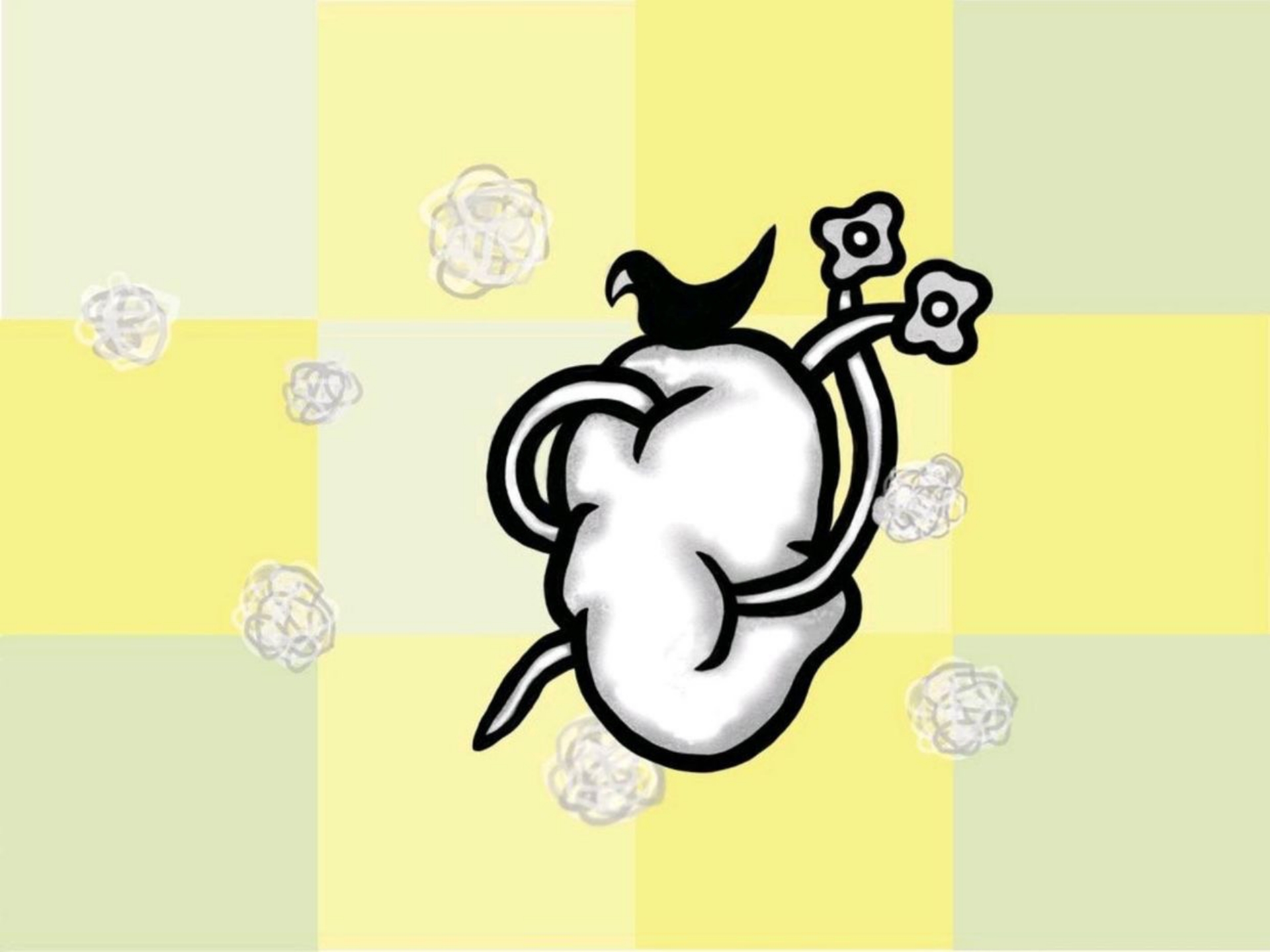 Sueyon Yang
Presented by Art Projects Gallery
Referencing Ship-jangsaeng (ten symbols of longevity), one of the classic motifs in traditional Korean painting, Sueyon Yang creates a surreal landscape joined by the symbols of longevity, including the sun, the moon, clouds, rocks, mountains, pine trees, bamboo, water, peaches, deer, cranes, tortoise and lingzhi mushrooms. Trained in traditional Korean painting, Yang's artworks present fantastical scenes in fine, exquisite ink lines on delicate silk or hanji (Korean paper). The themes of her paintings centre on the mythological and philosophical imagination of immortality in East Asian cultures, and the futility and stoic beauty behind the contemplation of life and death. In The Journey to the Infinite Cycle, the artist invokes a looped landscape, in which the sea is connected to the trees, the mountains to the clouds, and the beginning to the end – in her quest for a glimpse at eternity.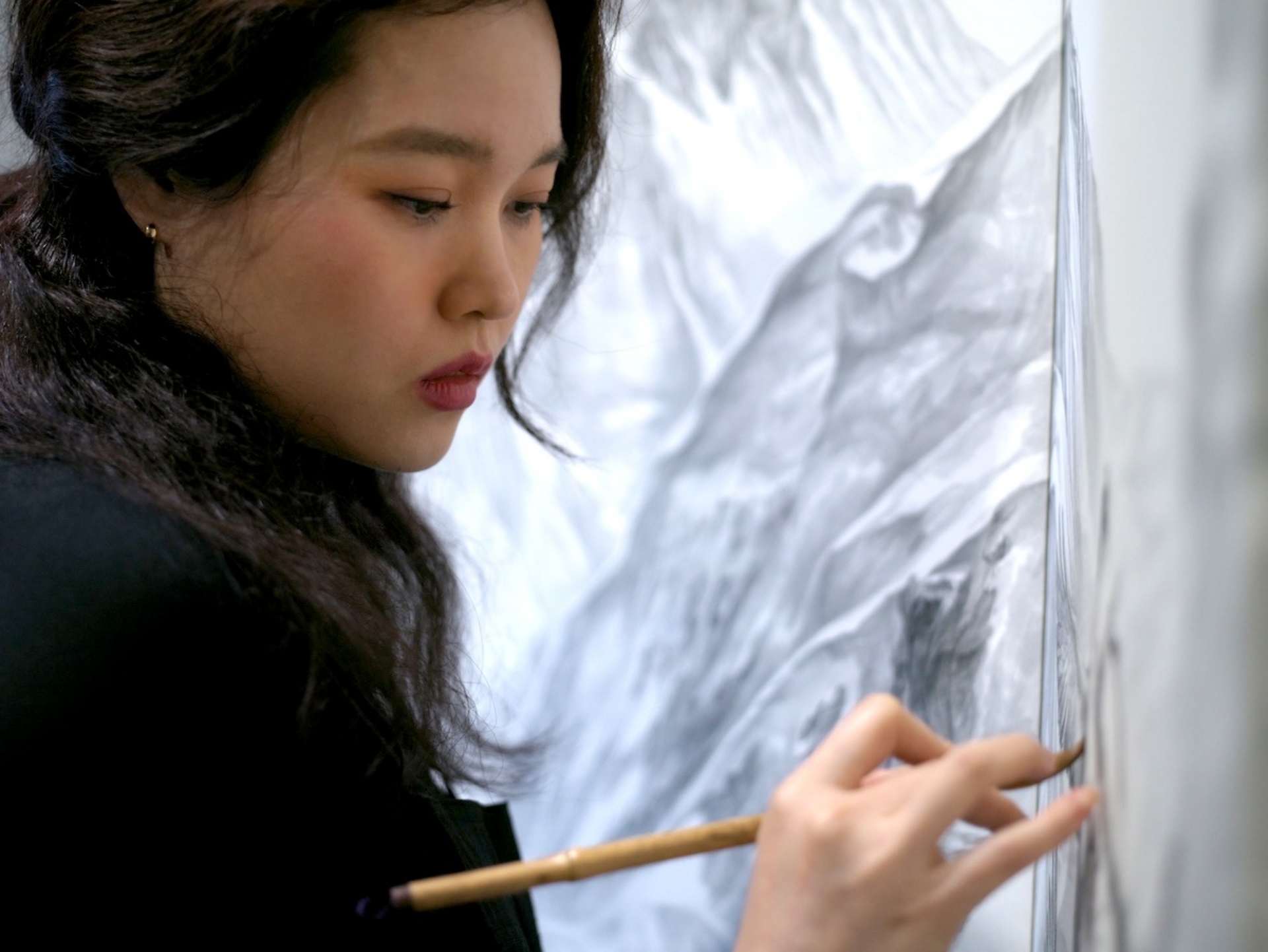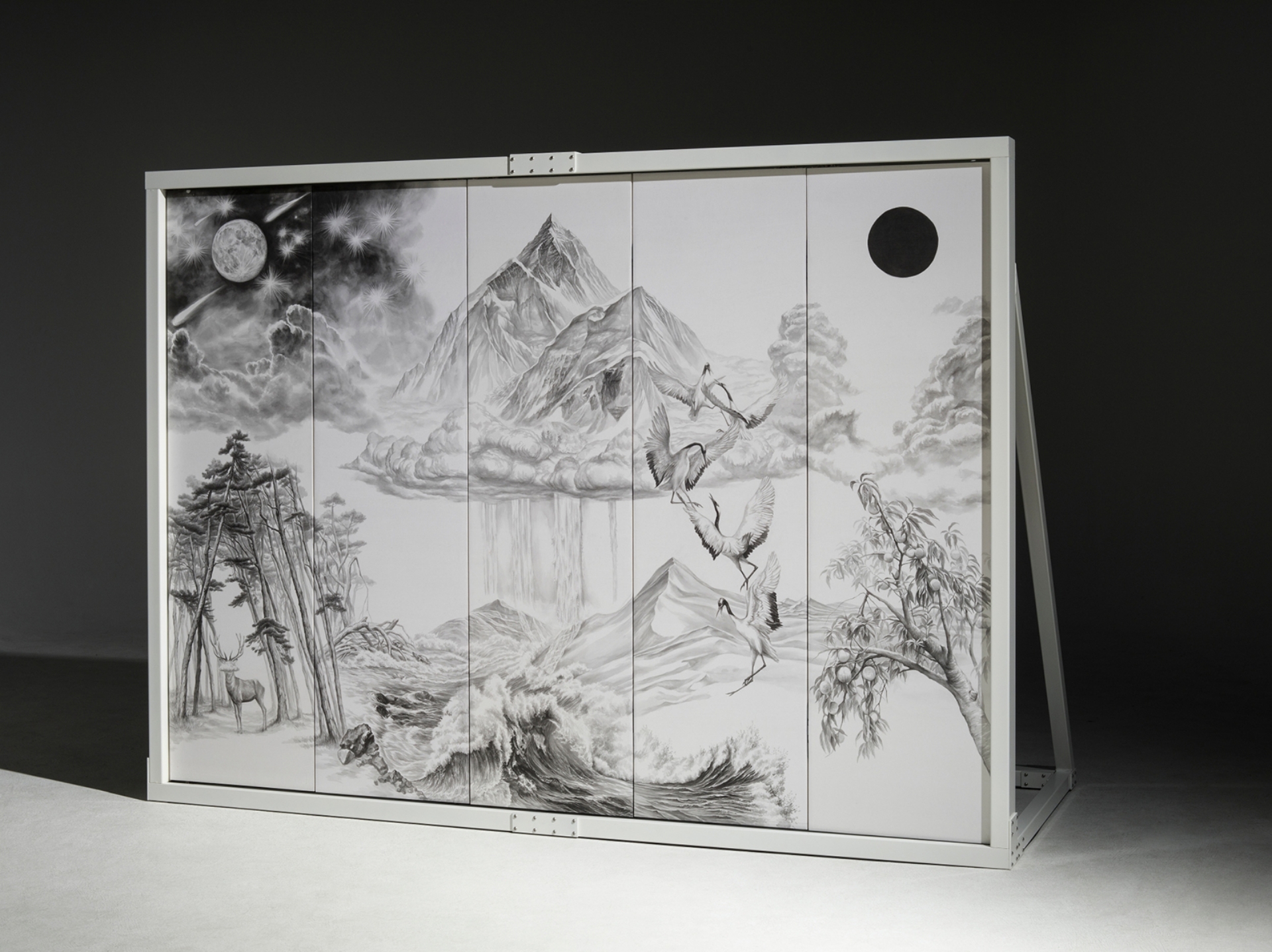 Last but not least, the Fair's public programme of talks, performance and video art, Gok Dou LIVE (Gok Dou meaning perspective in Cantonese) has been organised by Asia Society Hong Kong Centre. The lineup embraces performances by Kiwi Chan and a suite of video art presentations by Hong Kong and Asian diasporic artists, while conceptual artist Mak2 and Hong Kong-based collector Jacobo Garica Gil sat down to discuss art-making and collecting in the digital era in the open theatre space. The exciting programme continues throughout the week and is available to view online.