Caves in their rawest form, are a connection to the basic means of survival - something that resonates with all of us, even as time and technology has evolved. The fluid, smooth flexible arcs that flow throughout caves trigger a heartfelt sensation, and connote the most natural of shelters, so anyone yearning for a safe haven can find their solace, and at the same time connect with original experiences of survival.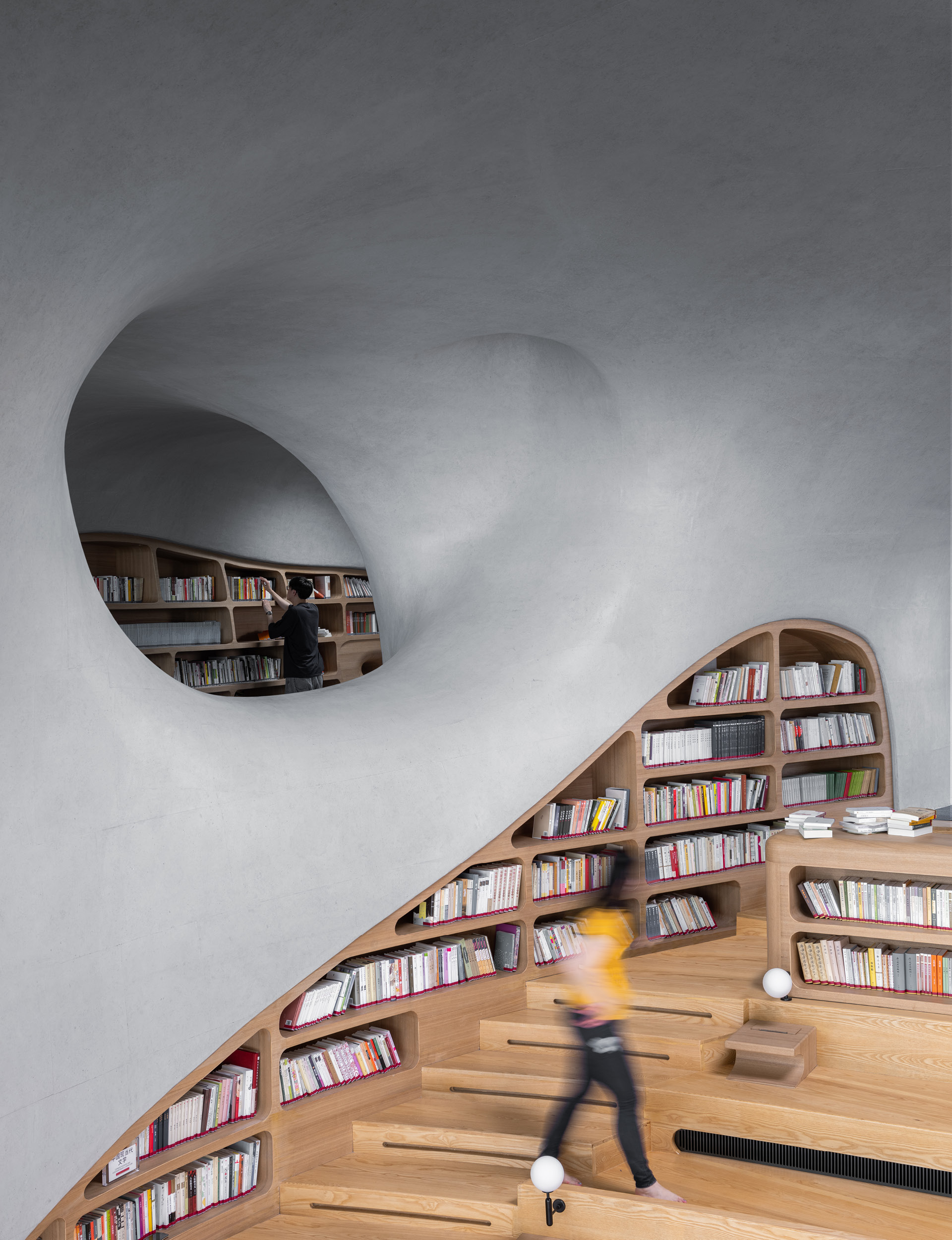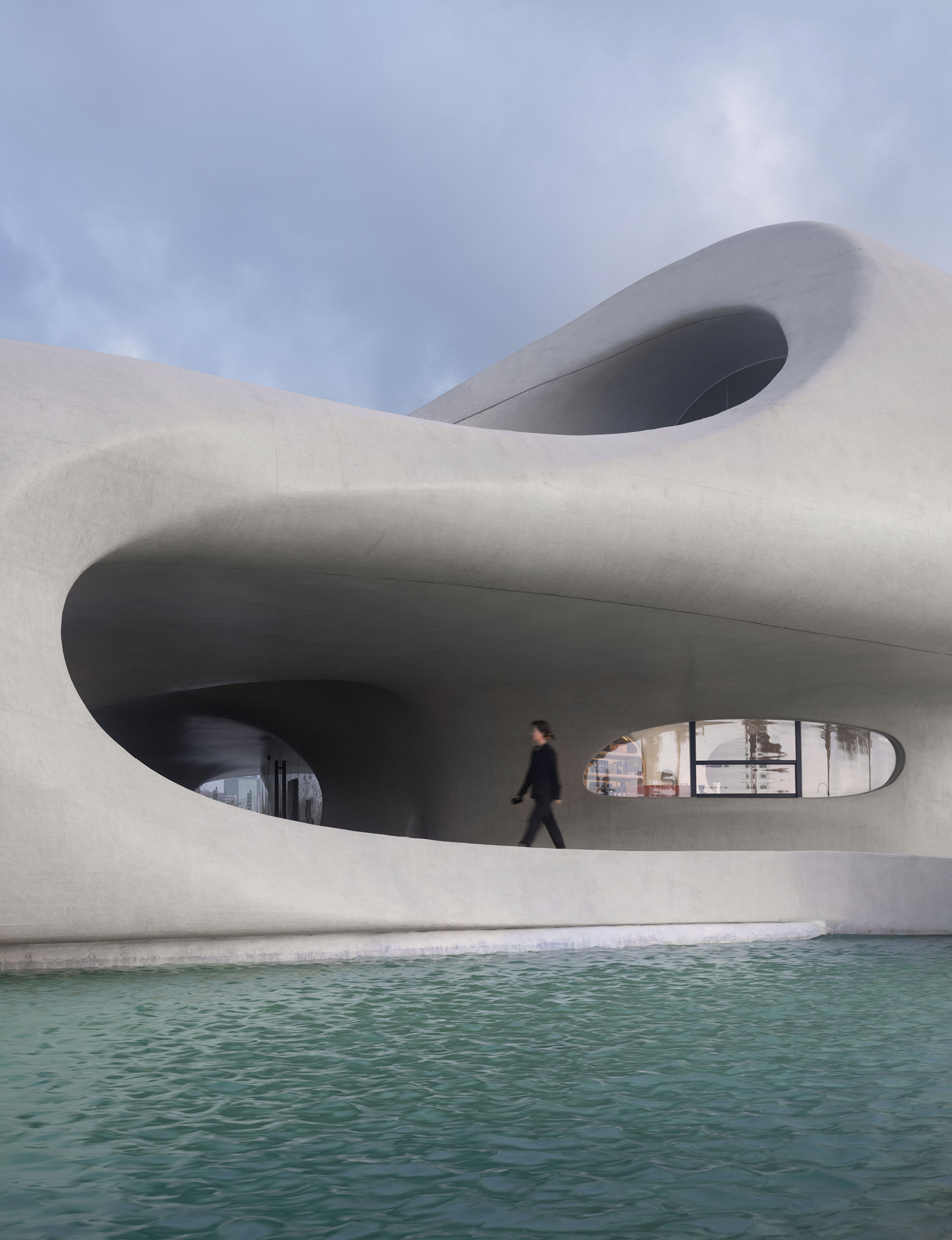 MAD Architects, led by Ma Yansong, recently unveiled Cloudscape of Haikou on the southern tip of China – the first of 16 coastal pavilions commissioned by the Haikou Tourism and Culture Investment Holding Group to rejuvenate the historic port city. Other famed architects developing structures for the project include Anish Kapoor, Sou Fujimoto, Thomas Heatherwick, Bjarke Ingels, Kengo Kuma and MVRDV.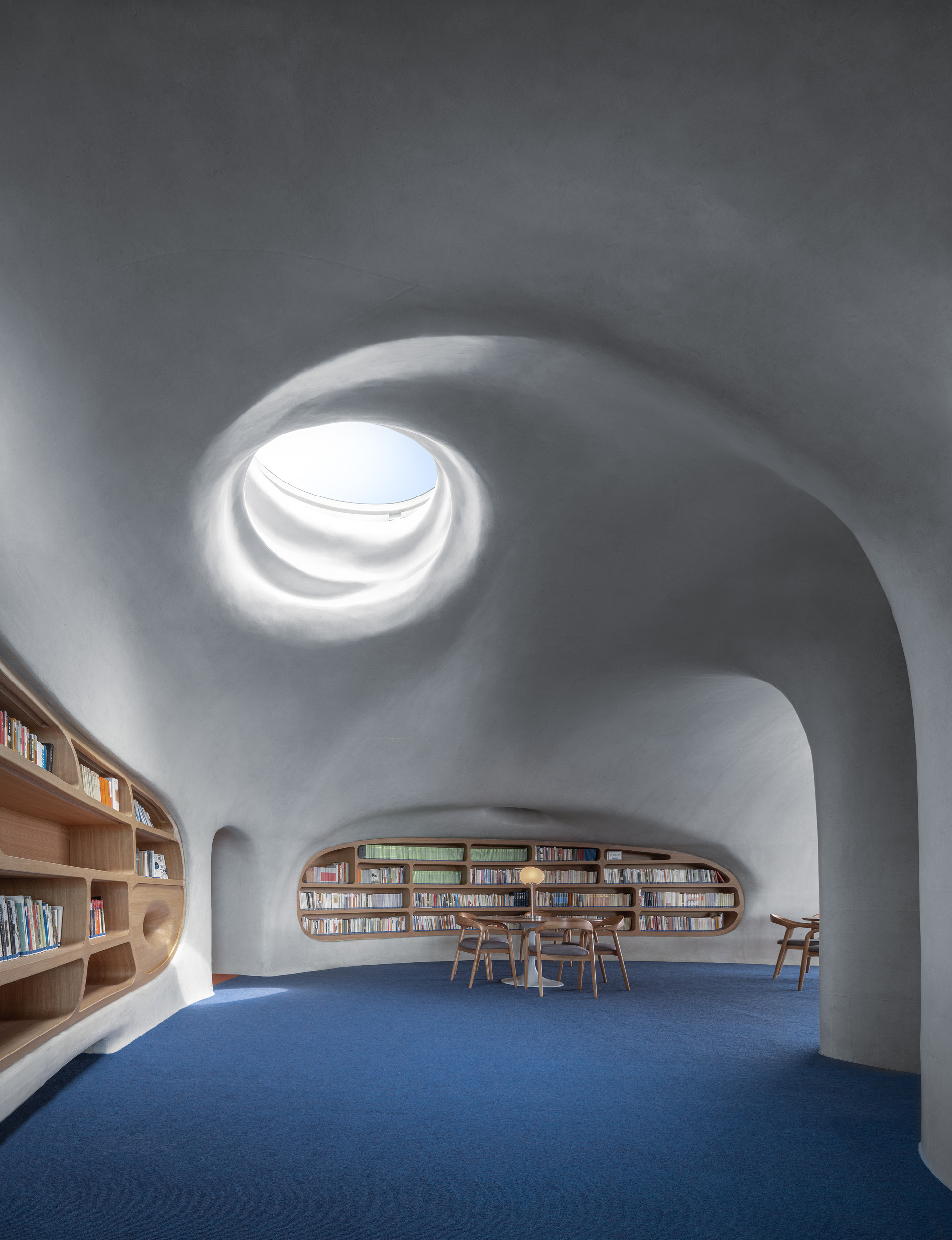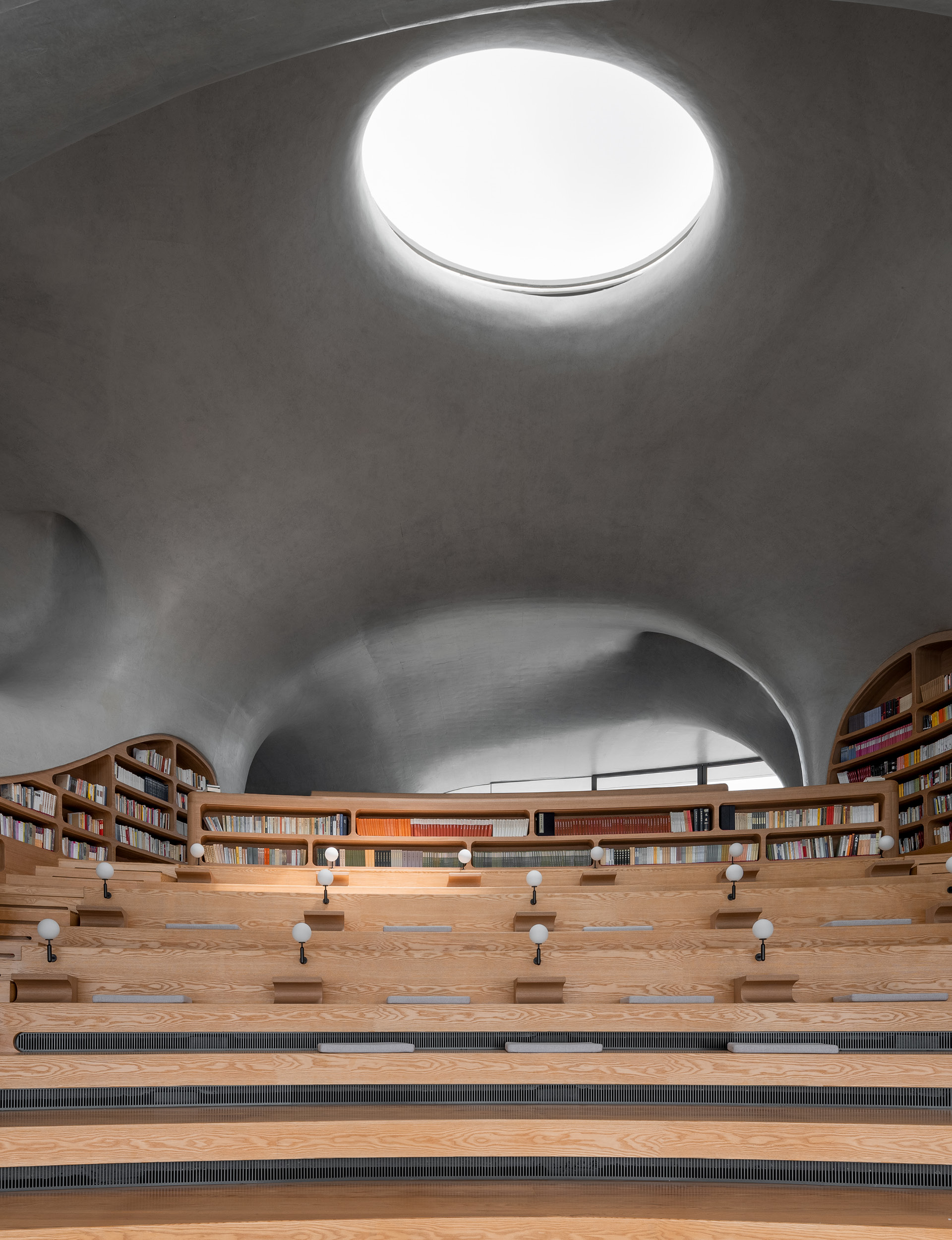 Cloudscape of Haikou is an architectural marvel – it's a sinuous library and wayside that is cast in seamless white concrete, implemented by both a CNC (Computer Numerical Control) and 3D printed formwork, to ensure accuracy and create seamlessness across the curved surfaces. MAD says, "Beginning a new book is often a moment that readers cherish: a venture into the surreal or unknown and gentle removal from everyday reality." This is akin to a voyage through Cloudscape; it's distinguished by its amorphous flowing form, in which the building's interior and exterior are cast as one vessel, and punctuated by large, curved cut-outs that frame views of the sea, sky and land to allow natural light and air to flow.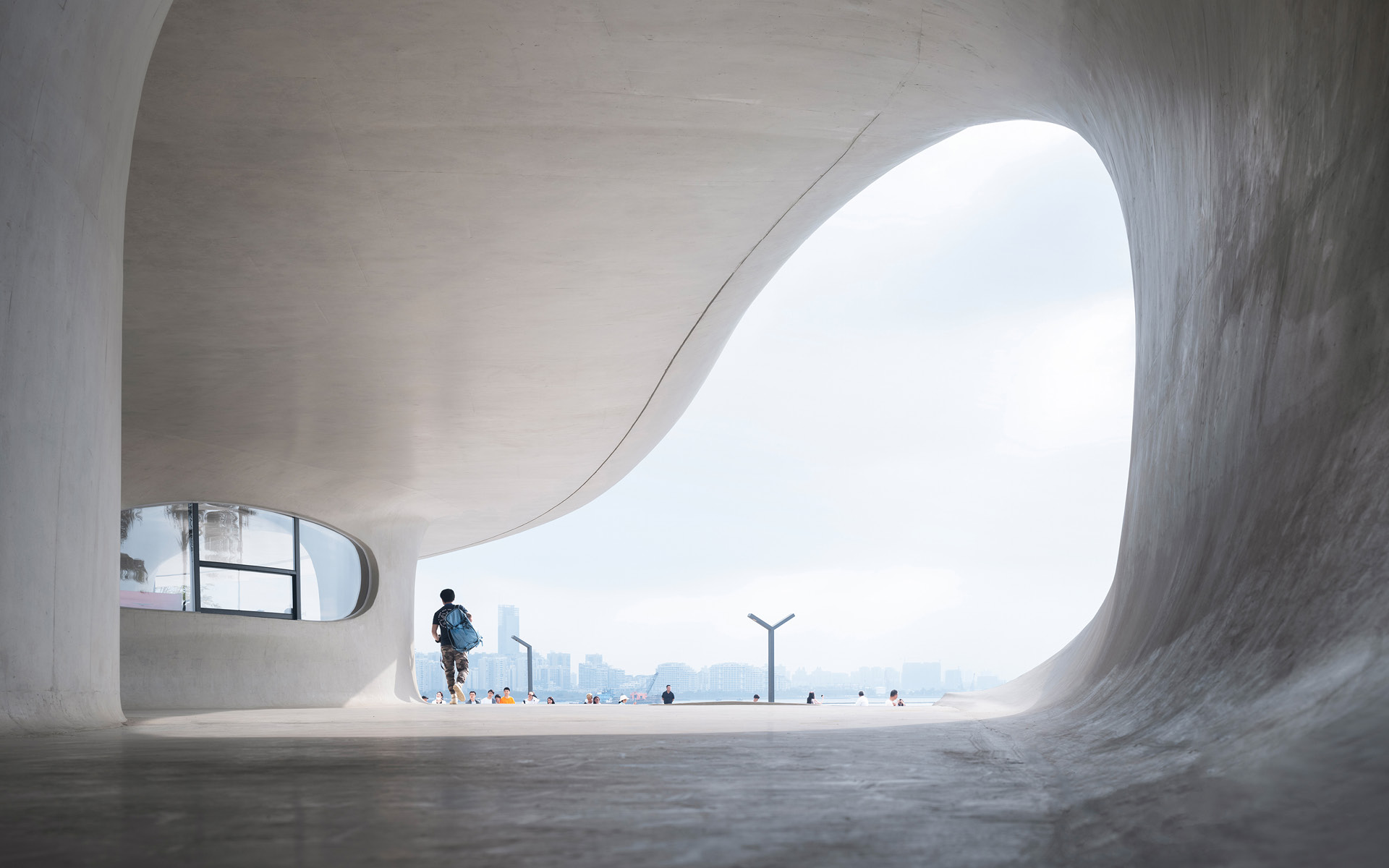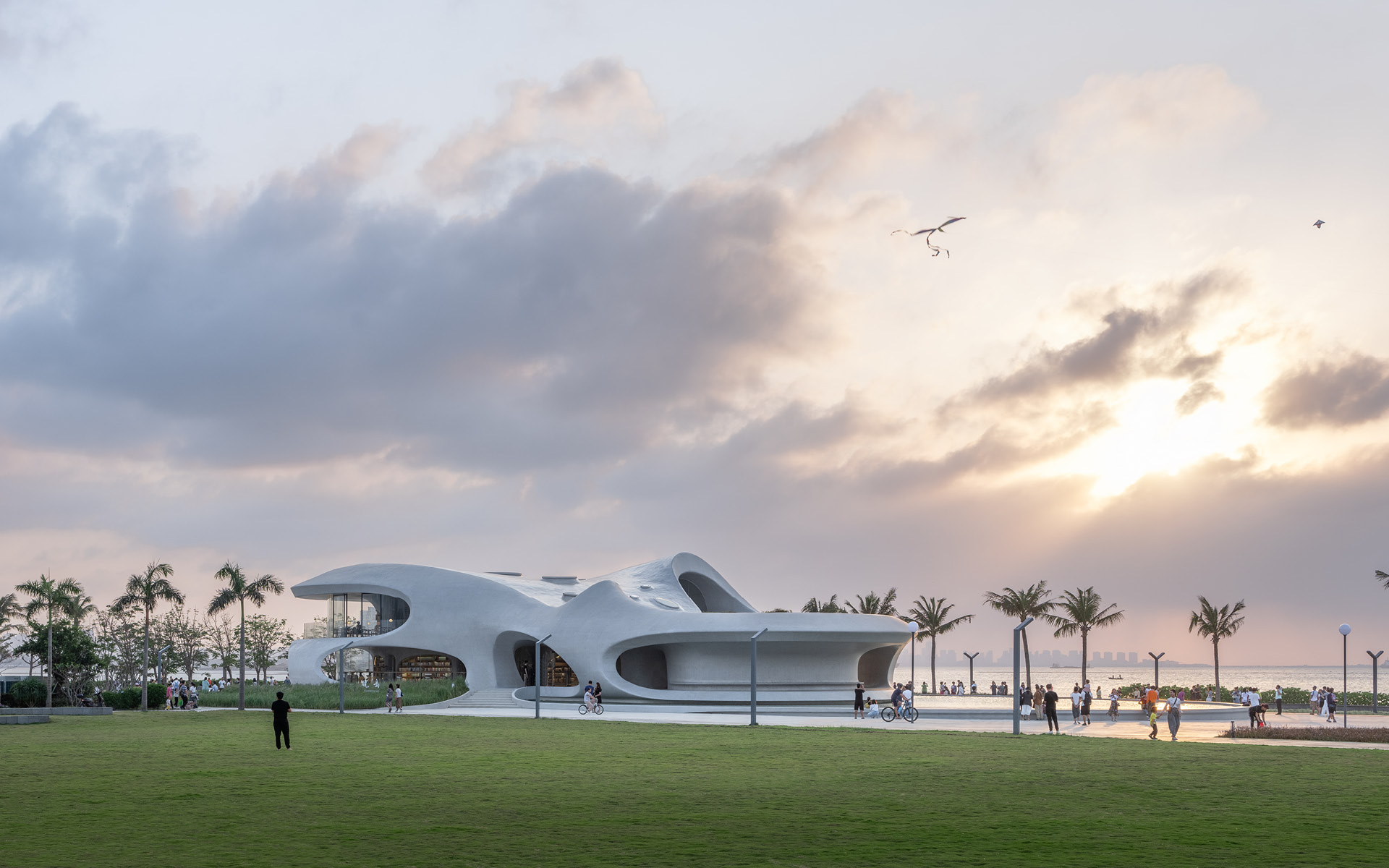 Explains Ma, "Spirituality is the core value of architecture. It contributes to the humanistic atmosphere of the city." He emphasizes, "Architecture, art, humanity and nature meet here, and they will open up a journey of visitors' imaginations to explore and appreciate the meaning that different beauty brings to their lives."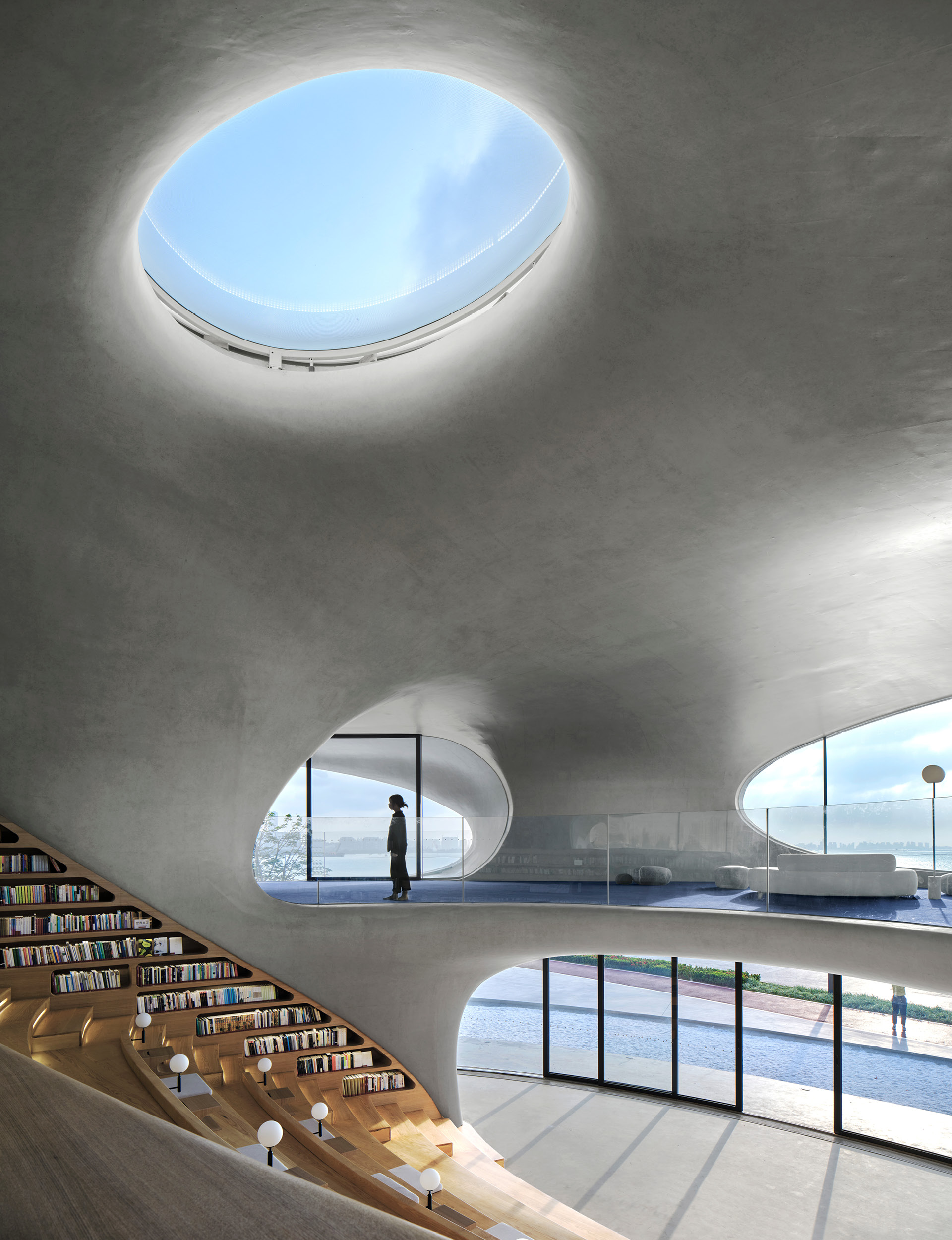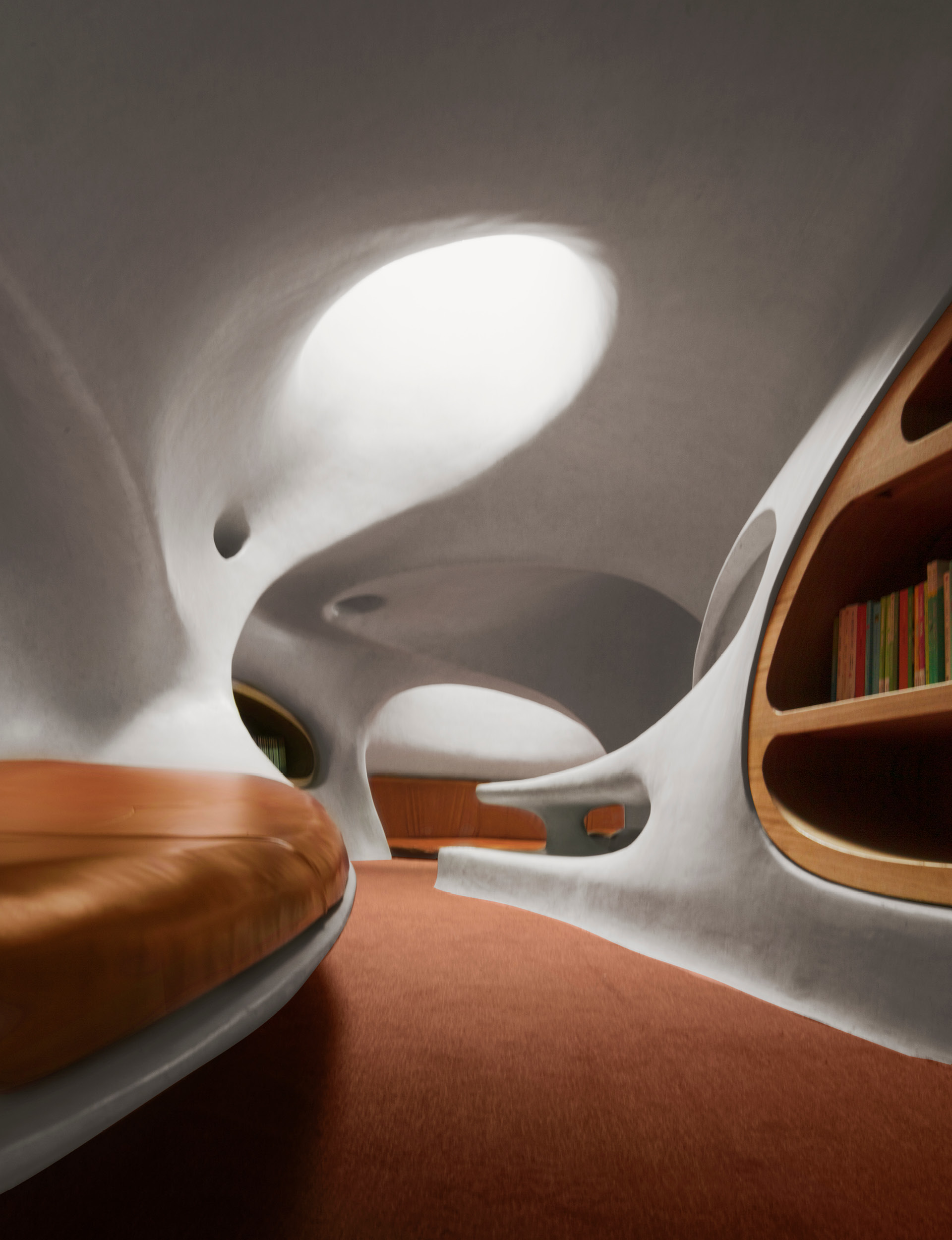 Visitors can completely immerse themselves in the nature and coastal landscape. Embark on a continuous journey of imagination, where beauty takes the lead; look up at the skylight and absorb the peaceful sky, accompanied by the waves of the ocean just steps away. Admire every curved facet, every niche, every hole and open up new worlds and aspirations with the abundance of books on offer. Lose yourself in the transcendence of time, and let the stories you encounter there move you to otherworldly dimensions.